DIY
Profitable cooperation with Samodelkin
admin 10/31/2014, 11:01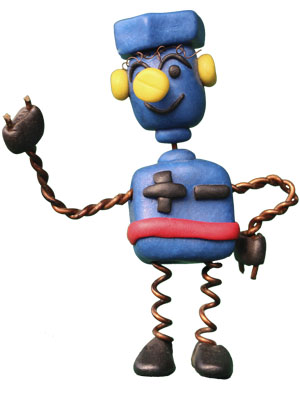 Good afternoon, thank you for taking a look at this page!
Our site is constantly updated DIY resource, everyone can publish a description of their invention, homemade products or ideas, ask a question or chat with like-minded people. And it's just as easy to make money by cooperating:
Payment for text and photos of creating homemade products. Only ideas that meet the criteria are accepted:
– a really working idea (confirmation on video or photo is required); < br> – useful at home and on the farm;
– a high level of quality;
– a detailed description (intermediate photos and descriptions to them), literacy of writing and presentation of thoughts.
Simple, unfinished, not thought out , poor workmanship and other imperfections are not removed, but are published in the section " Discussions " (analogue of the forum) – they are not paid.
Brief algorithm of work:
1) You make an author's homemade product, shoot the whole process on a photo.
2) Describe each step in detail.
3) When all the material is ready, you make out site.
4) The article is checked by us and published.
5) You go to the "Author's Cabinet" and make a request for payment.
In general, learn everything, details and nuances in the tabs below – ignorance of this information does not exempt you from alterations and corrections.
Rates Calculate the cost Requirements Benefits Questions and answers
Rates
You can add to the site only author's homemade products!
The cost of work is calculated automatically based on the amount of text and the number of photos, and is displayed in your author's office. In this office there is a button "Send a request", click on it and within 24 hours the money will be credited to your account.
Prices for 1000 characters * text:
Author's homemade products – 120 ** rub;
Special. Assignments *** – from 30 rubles.
For all homemade products 1 photo – 1 rubles.
The maximum that one homemade product can earn:
Author's: 700 rubles ;
Spec. Assignment: 450 rubles.
+ Bonus:
During payment processing, views, comments and ratings will be added (at the end of the article): 1 view = 1 copy, 1 comment = 0.5 rubles, 1 point = 1% (articles below 5 points and those posted by the author are not taken into account). br> * characters are letters and punctuation marks.
** The given price is per 1000 characters – for clarity, each character is taken into account in the calculation.
*** Special Tasks are specific tasks with increased pay. Updated: 12/28/2020
Make a preliminary calculation of the cost of homemade products:
Select the type of homemade products:
Author's homemade products
Enter the number of characters:
Enter the number of photos:
Final cost of homemade products: RUB
Requirements and nuances of design and selection of homemade products of all types:
1) Homemade products should:
• be more complicated than average ;
• be useful (for adaptations);
• look beautiful and aesthetically pleasing;
• have a finished (completed) look.
2) Photos should:
• be of good quality (light, not cloudy), made in good light (table lamp, bright room, etc.), better in daylight;
• have the correct focus (focused) – especially where there are a lot of small details;
• have the correct orientation – flip the photo before uploading it to the site;
• be in JPG format, size from 650px;
• have on one (strictly next to the finished homemade product) or all photo leaflets with the inscription (printout) – "Especially for Samodelkin", "At Samodelkina", "uSamodelkina.ru", "Visiting Samodelkina" or your own version with the name of the site.
How to make high-quality photos read here
But it's better to see how the photo should look like: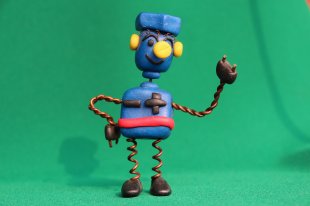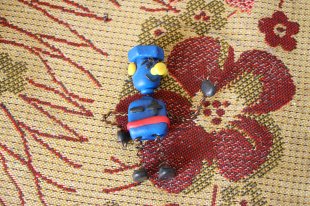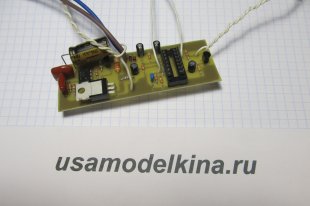 And as they should not: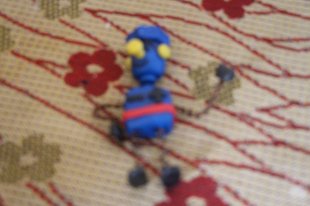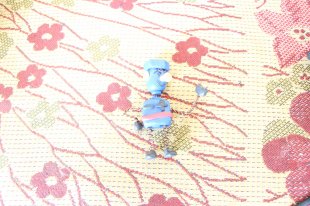 3) The article should contain:
• at least 3 steps are described;
• photos of each step and finished homemade products;
• introductory description;
• list of tools and materials;
• conclusion. Example .
4) Text should :
• be literate – coherently written and without errors;
• contain specific information on making homemade products;
• be without any water and long introductory speeches.
5) The minimum text size is 500 characters.
6) The title should:
• reflect the whole essence of the homemade product – detailed, understandable, etc .;
• consist of 3 and more words. For example, "Homemade drill from a lid and a handle".
Our advantages from other similar offers:
– no need to send homemade products by mail: you make out on the site through a convenient editor ;
– automatic calculation of the cost: you yourself control your income, you get exactly the amount you requested;
– after paying for a homemade product, you remain its author and answer all the questions of site visitors;
– if your homemade product is commented on, you will immediately receive a notification in the mail where it is written who wrote what! (But you can also turn it off in your profile)
Questions and Answers
I have registered, how can I add a homemade product?
Follow the link " Add a homemade product " and fill out the form.
I went to the form for adding a homemade product, how to insert a photo?
There is a button "Upload pictures and files", click on it and a window will open where you need to click "Select files to upload from your computer." br> How can I edit an article immediately after submitting it for review?
Go to your "Profile", find the article you need and follow the link "Edit" – make the necessary corrections , and then click "Submit for review" again.
How soon will you accept the homemade product and will it appear on the site?
Usually, a homemade product is under review for no more than 5 hours, but in extreme cases, no more than a day is considered.
How can I collect money for my homemade products?
To do this, go in the "Author's account" and click on the "Order payment" button.
How long is the application for payment considered?
Application consideration does not take long, if in the moment of the application I am online – you receive the payment immediately. In extreme cases, consideration can last no more than a day.
Where will the money be paid to me?
We pay money to the accounts of any electronic money (Webmoney, Yandex. Money, KiVi, etc.), as well as to the phone accounts of all mobile operators in Russia. Indicate one of the details in your profile.
Is there a minimum for payment?
Yes, in order to apply for payment you must have at least 150 rubles. With one homemade product, you can easily type this minimum.
I'm tired of letters about likes, how can I disable it?
You will not turn it off yourself, you need to write to me via " Feedback " and I will turn off notifications .
If I and another author add the same homemade product on the same day, whose article will you choose?
In this situation, we prefer the one that is described in more detail , the text is better and the design of the article is more in line with our requirements.
Over time, the answers questions will be updated, stay tuned.
To be able to add homemade products, go through a simple registration or log in through social networks, for more details follow the link: < br> Submit your first homemade product Still have questions? Write to comments or email .