DIY
How to make an infrared proximity sensor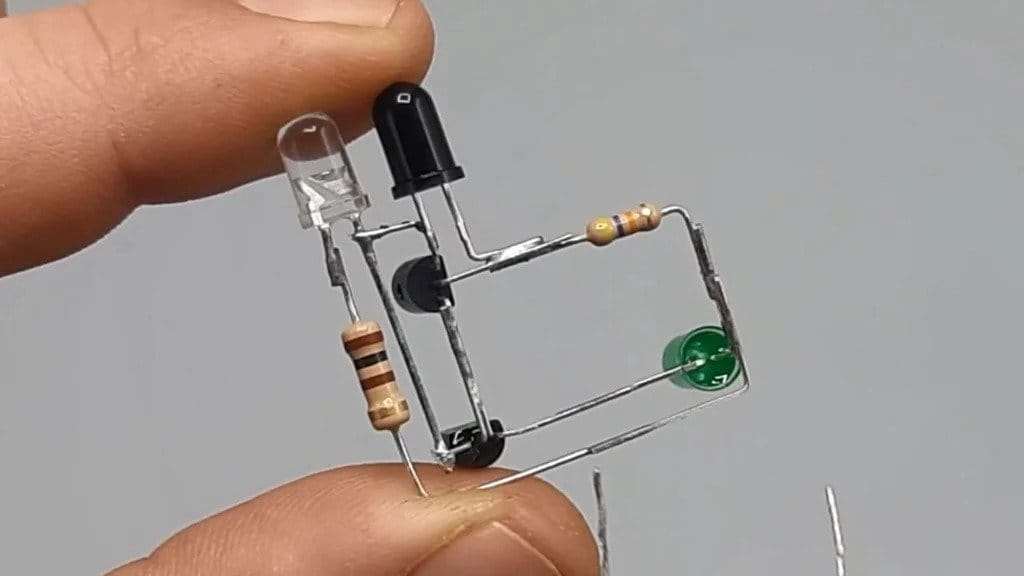 A master with the nickname NEW PEW presents us with two of his works for beginner electronics lovers.
In this article, he will tell you how to make an infrared proximity sensor, and in the next, how to make a "Non-contact voltage indicator".
Tools and materials: -IR LED; -Photodiode; -Green LED; -2 BC547 transistors; -100 Ohm resistor; -47 kOhm resistor; -9V battery; -9V battery connector;
-Soldering accessories;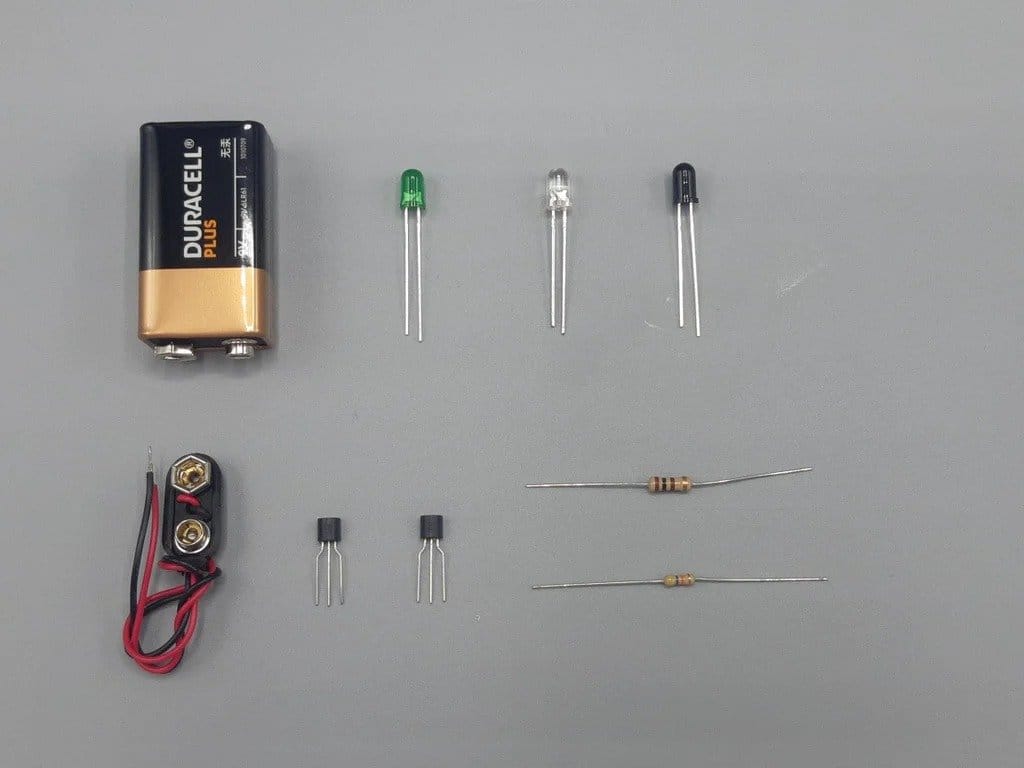 Step one: scheme
An IR sensor is a device made up of a pair of LEDs, an IR LED and a photodiode, collectively called an optocoupler. When light from an IR LED hits a photodiode, the photodiode converts the infrared light into electrical current. The current from the photodiode goes to the first transistor. The transistor turns on and supplies current to the second transistor. The second transistor also opens and current is supplied to the green LED.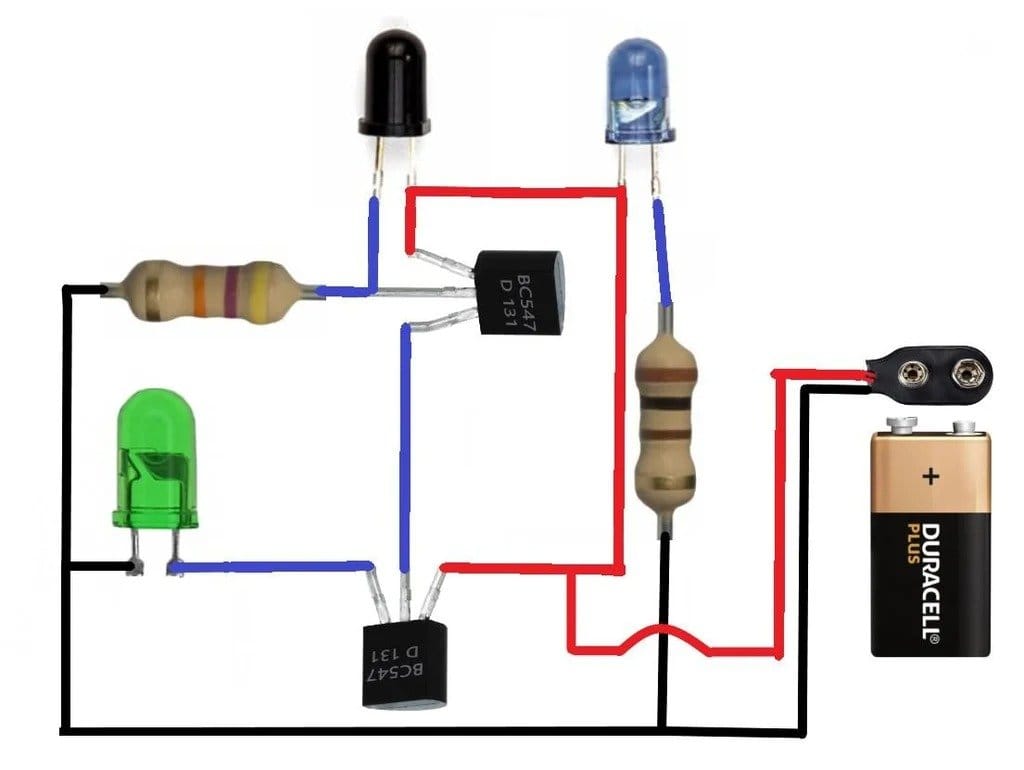 Step two: transistors BC 547
A transistor is a semiconductor element, usually with three terminals – base, collector and emitter. When a small current enters the base, the transistor opens and a large current from another circuit begins to flow along the collector-emitter path. It is essentially like a switch.
A transistor only conducts current along the collector-emitter path when a voltage is applied to the base. When there is no base voltage, the switch is off. When base voltage is present, the switch is on. To provide enough voltage for the LED, this circuit uses a first transistor driven by a signal from a photodiode to drive a second transistor. This gives the LED power directly from the battery.
Solder the emitter of transistor one to the base of transistor two.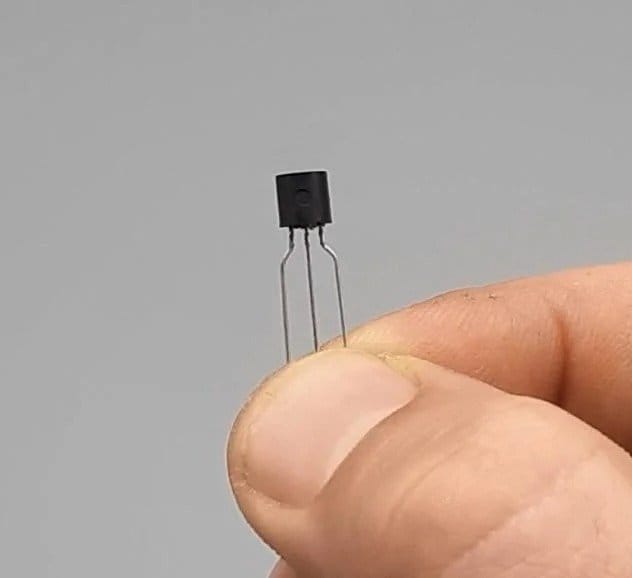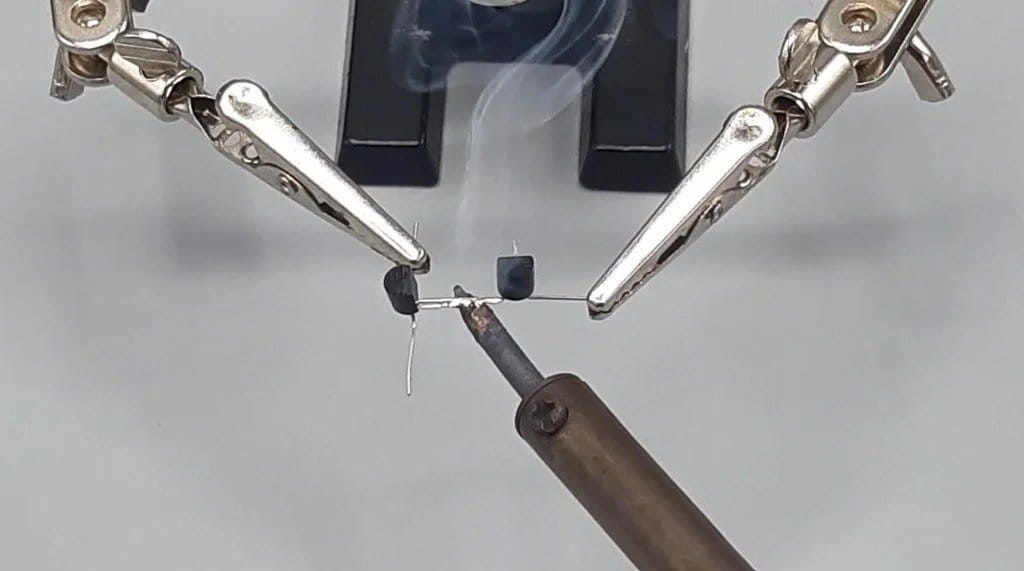 Step Three: IR LED
We solder the anode (+) of the IR LED to the collector of both transistors. The cathode should be bitten off leaving 5-8 mm.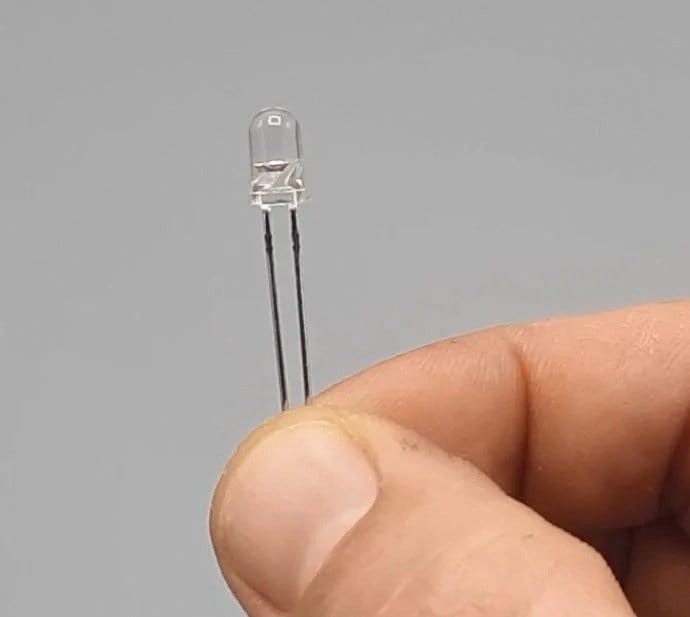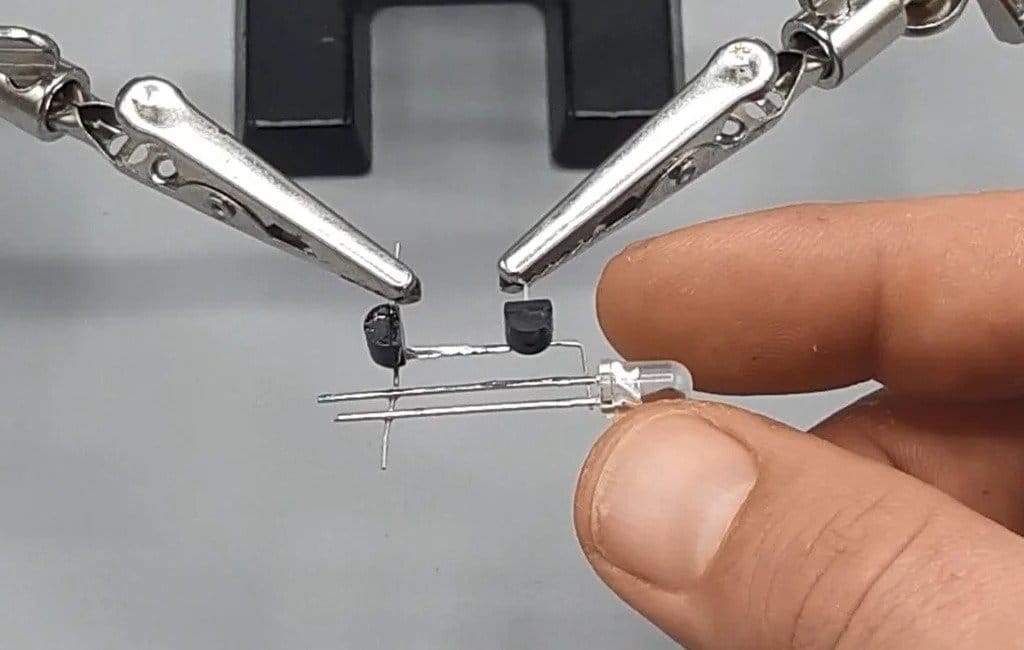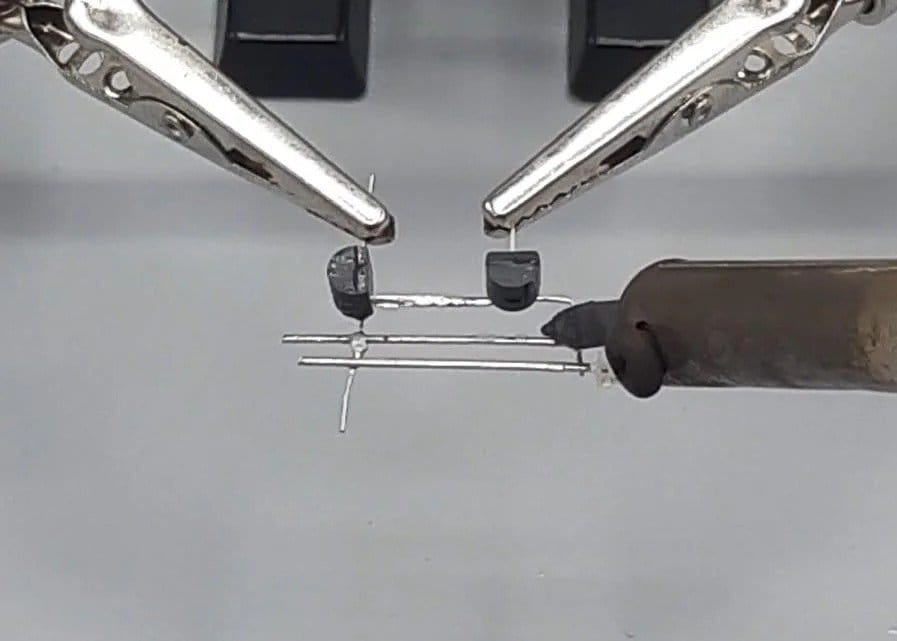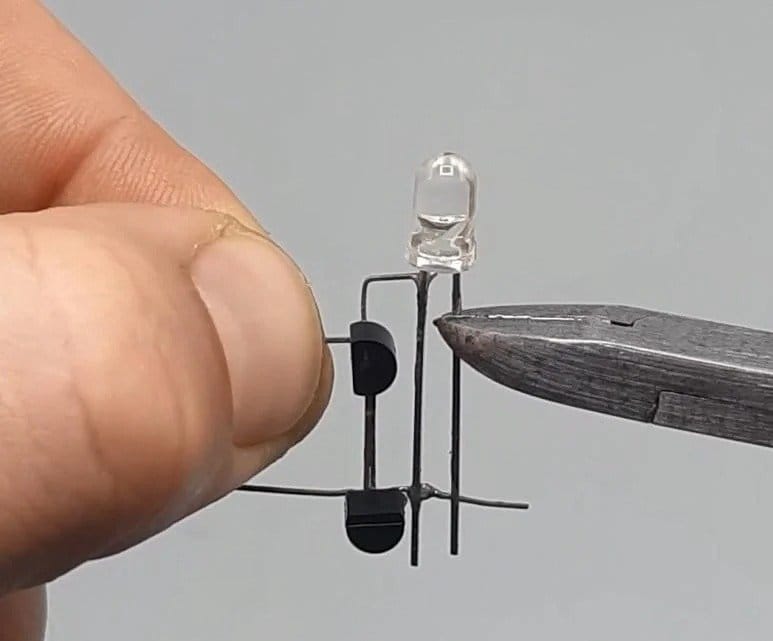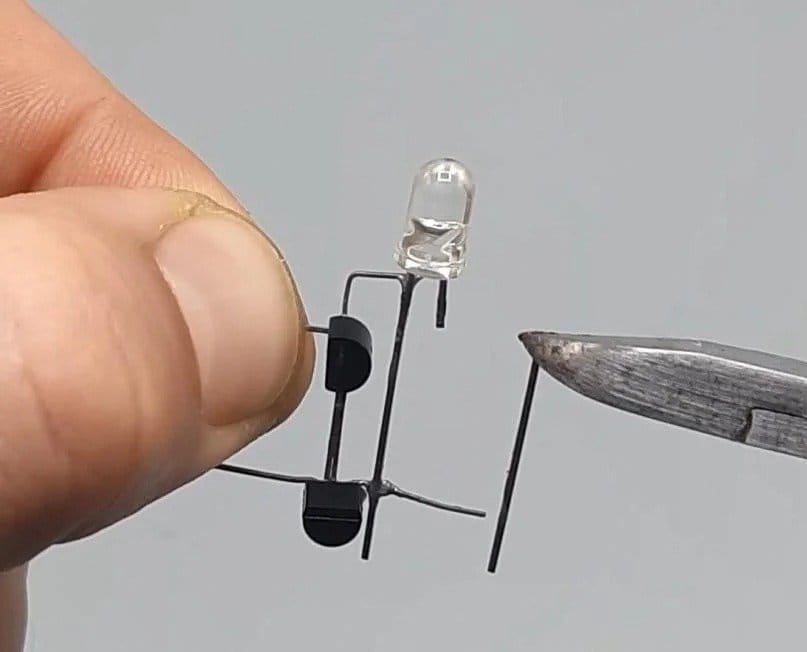 Solder a 100 Ohm resistor to the cathode to limit the current.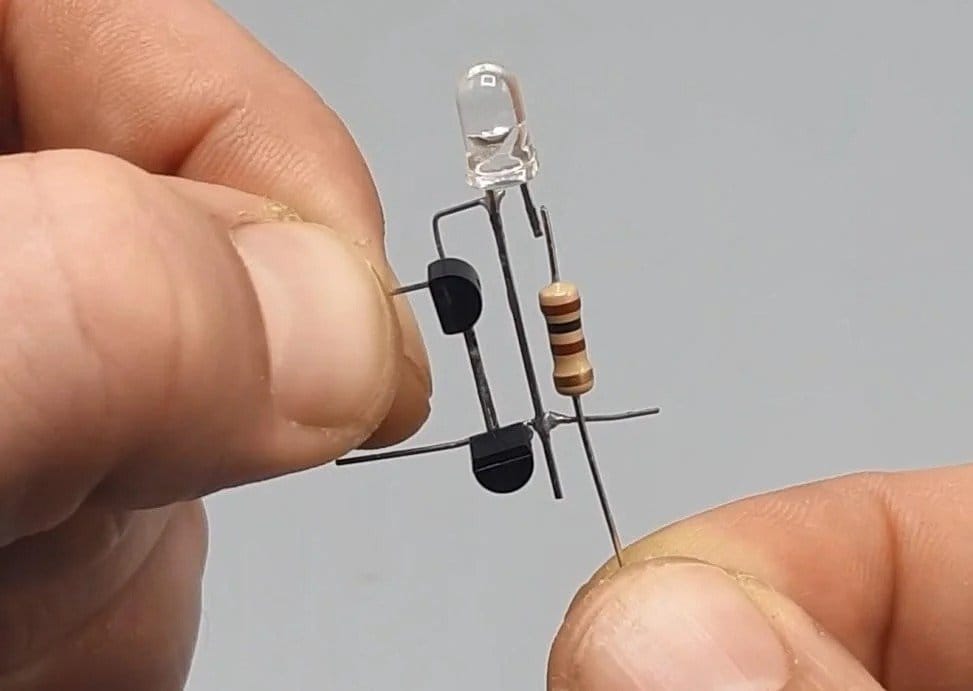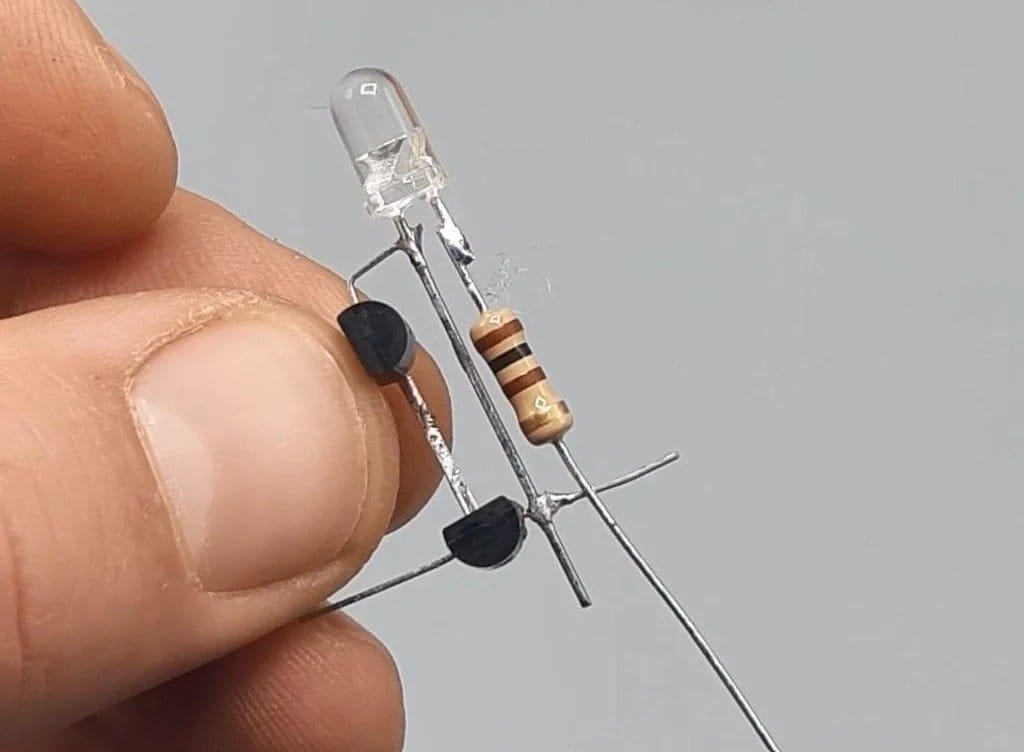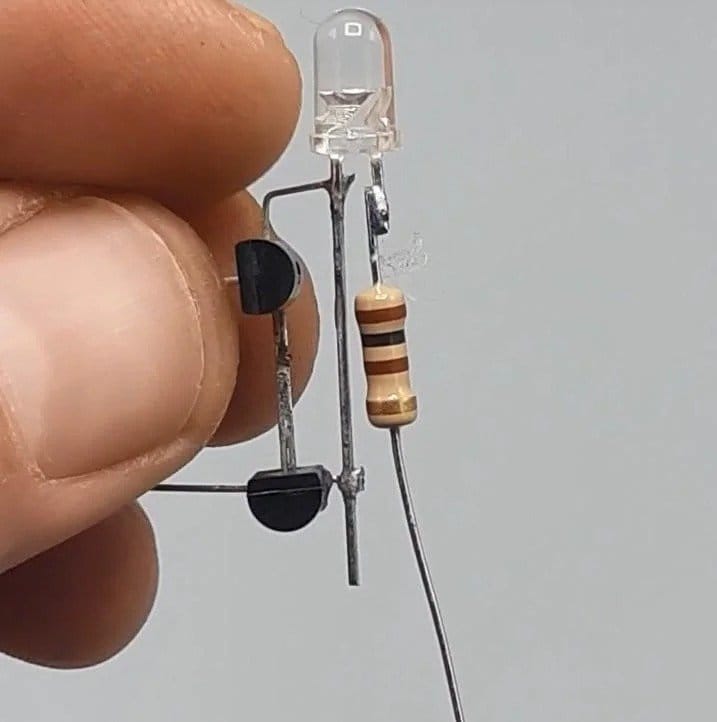 Step four: green LED
Bends the legs of the green LED and solders its anode to the emitter of transistor two.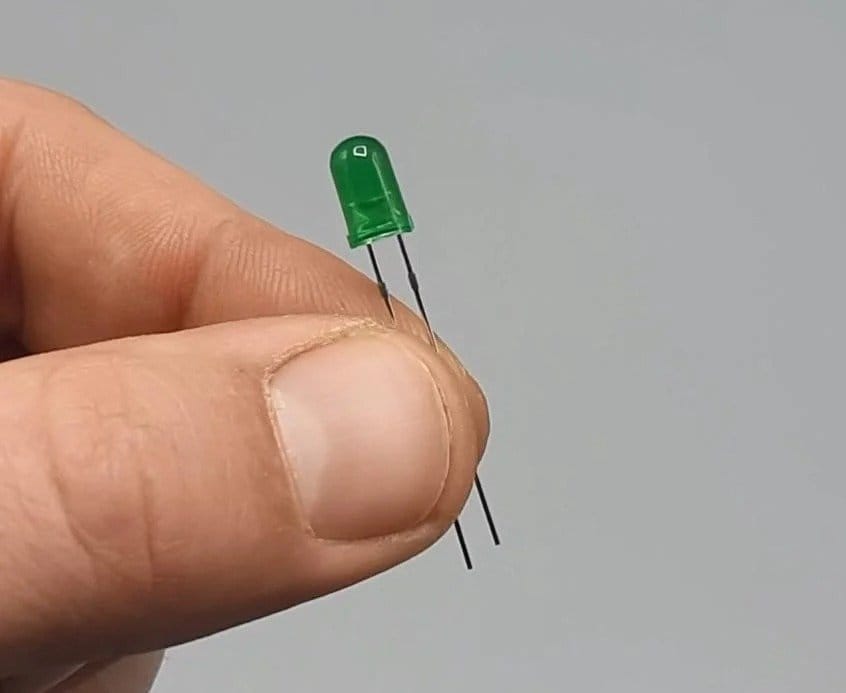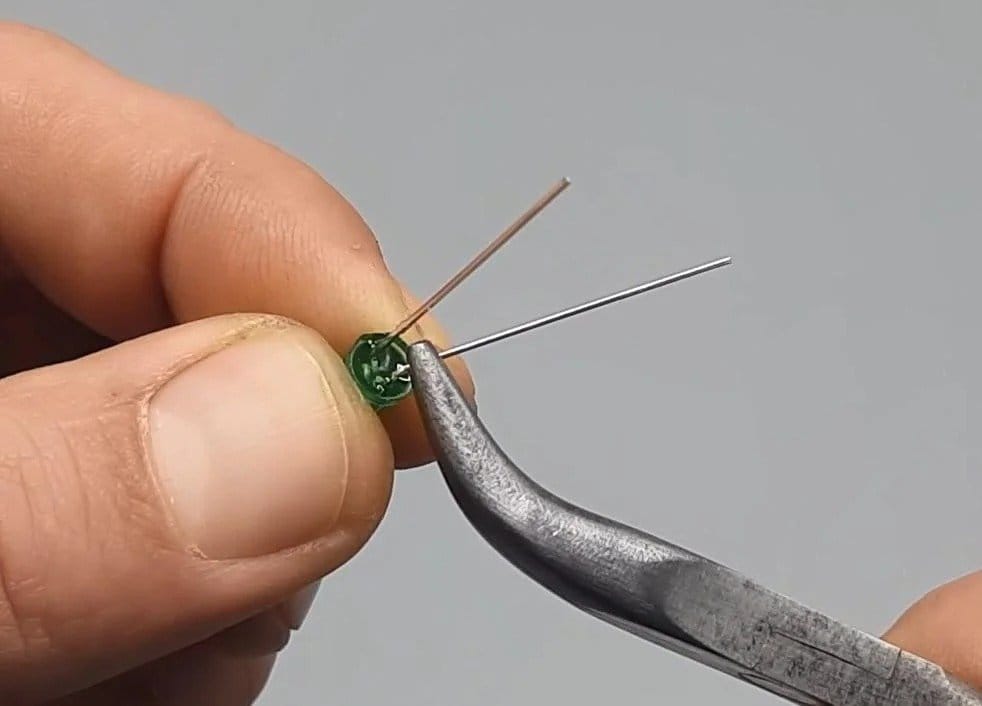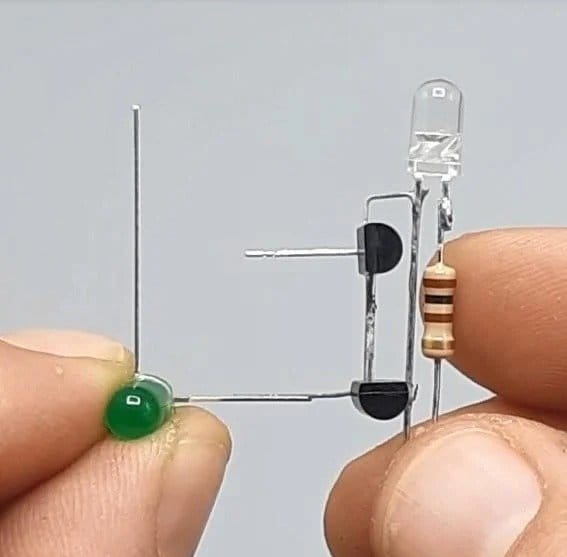 Solders a 47 kOhm resistor between the LED cathode and the base of the transistor one.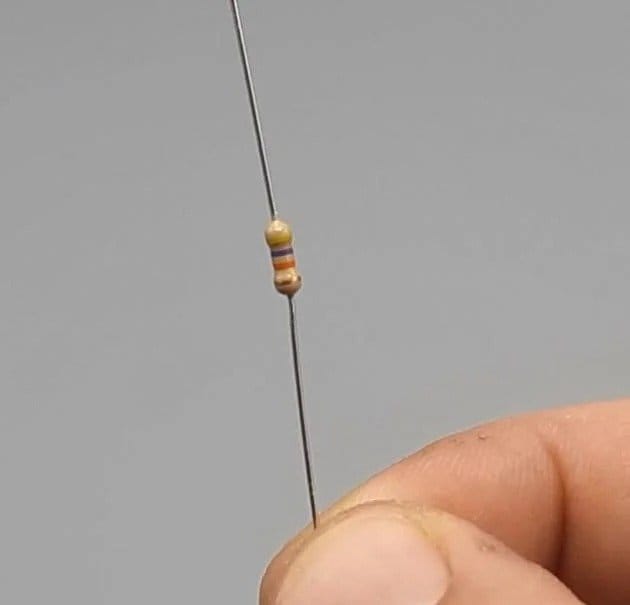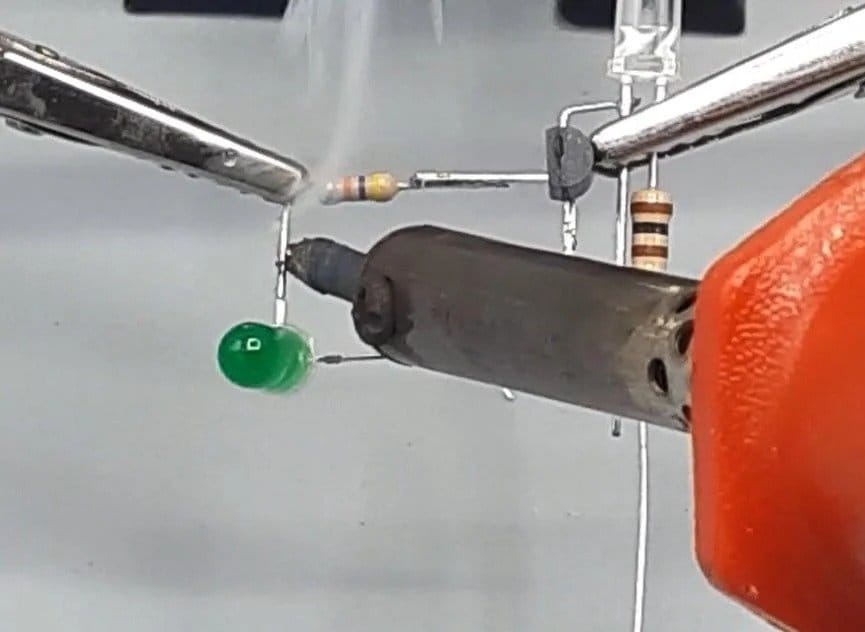 Step five: photodiode
The anode of the photodiode is soldered to the collector of the transistor, and the cathode is one to the base of the transistor .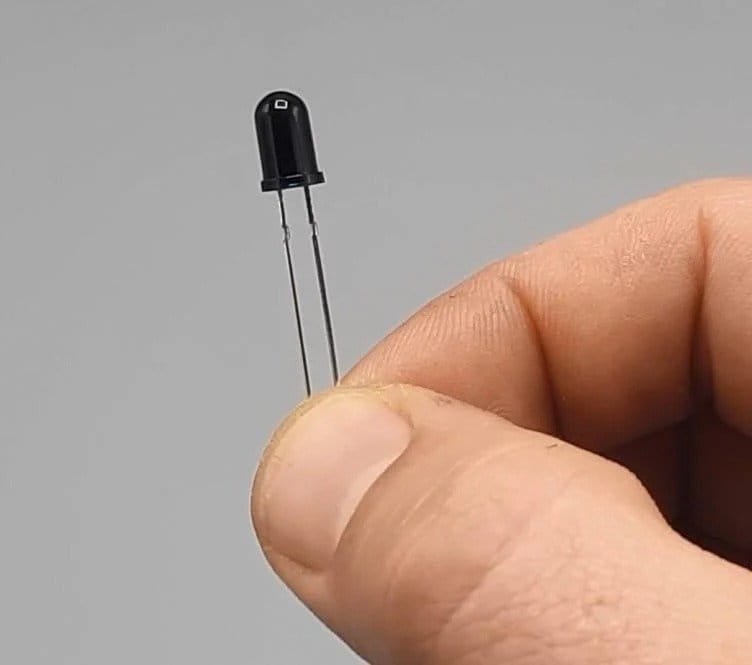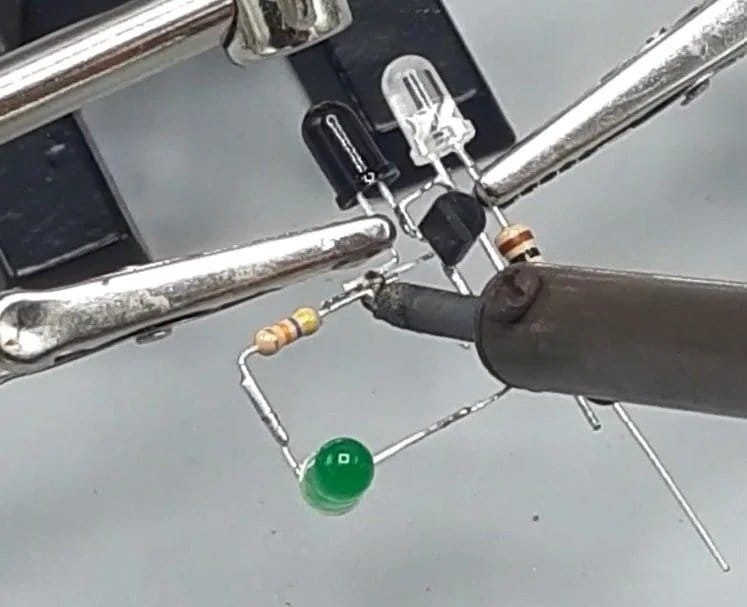 Step six: completing the circuit
Bends the remaining leg of the 100 Ohm resistor and solders it to the green LED cathode. < br>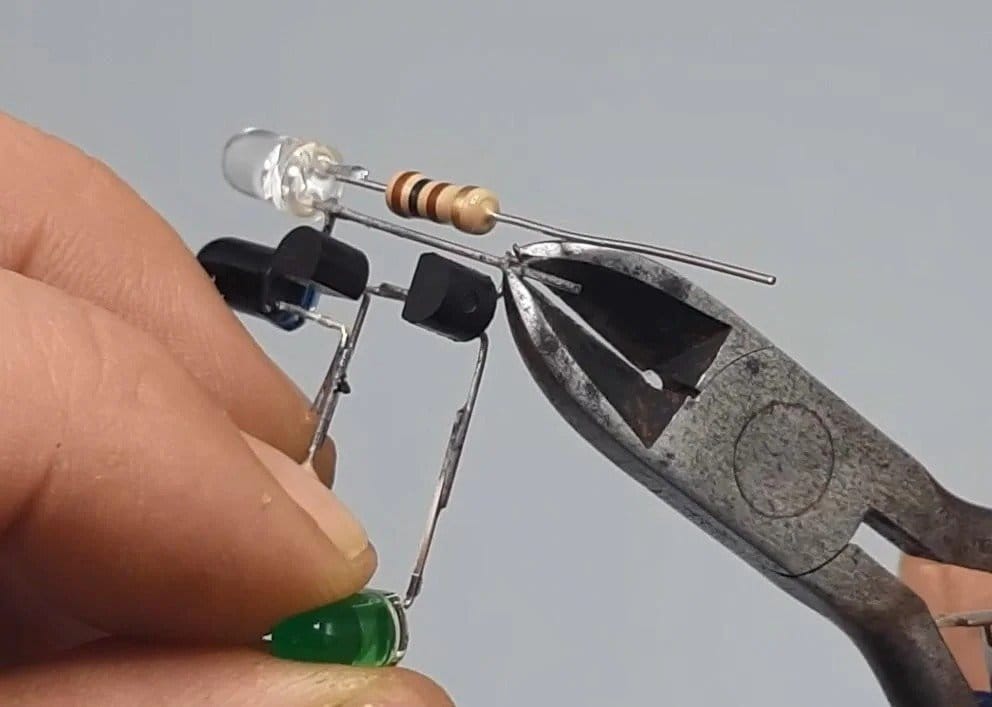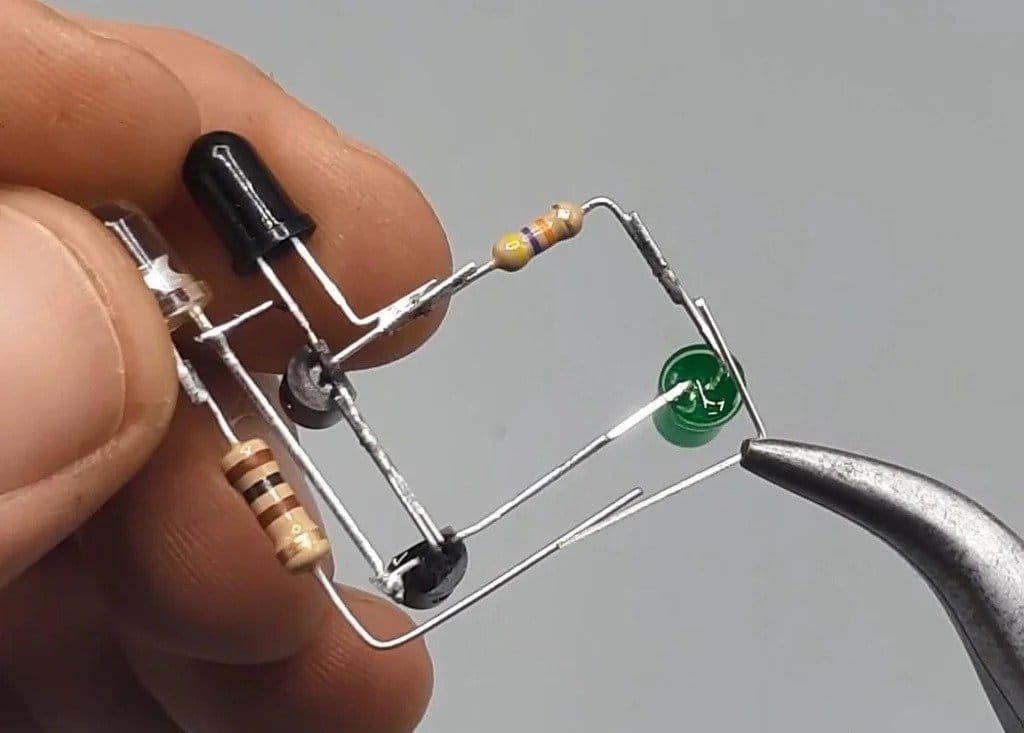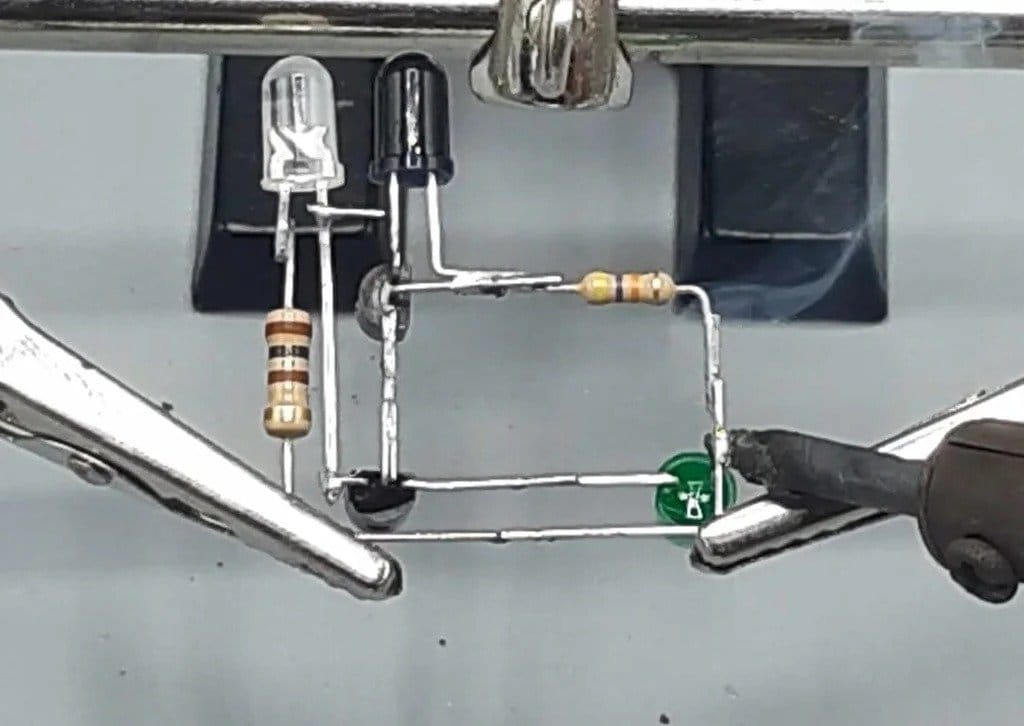 Step Seven: Connecting the Power Supply
Now you need to connect the battery to the connector. Then connect the wires according to the diagram.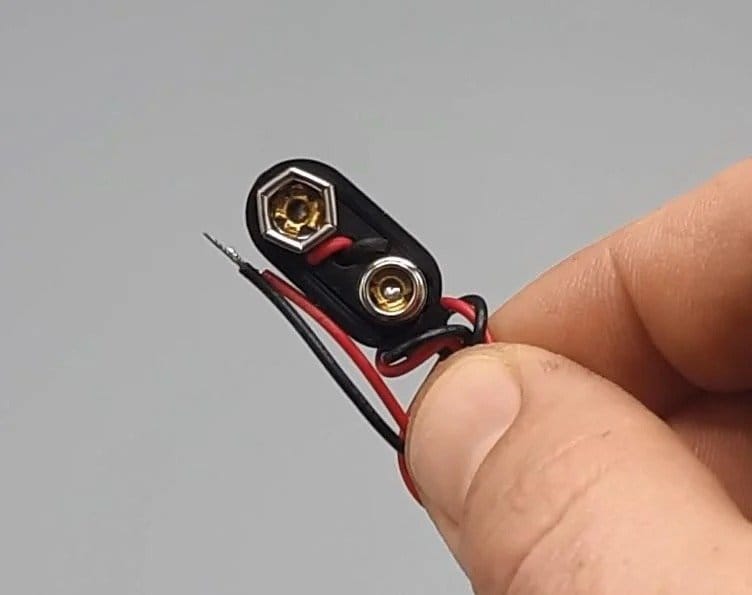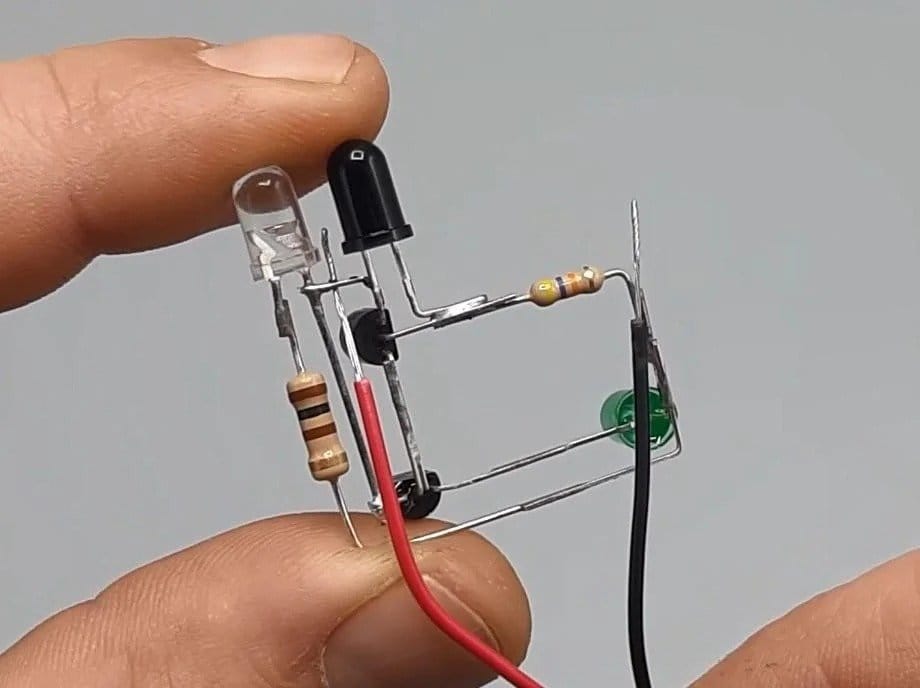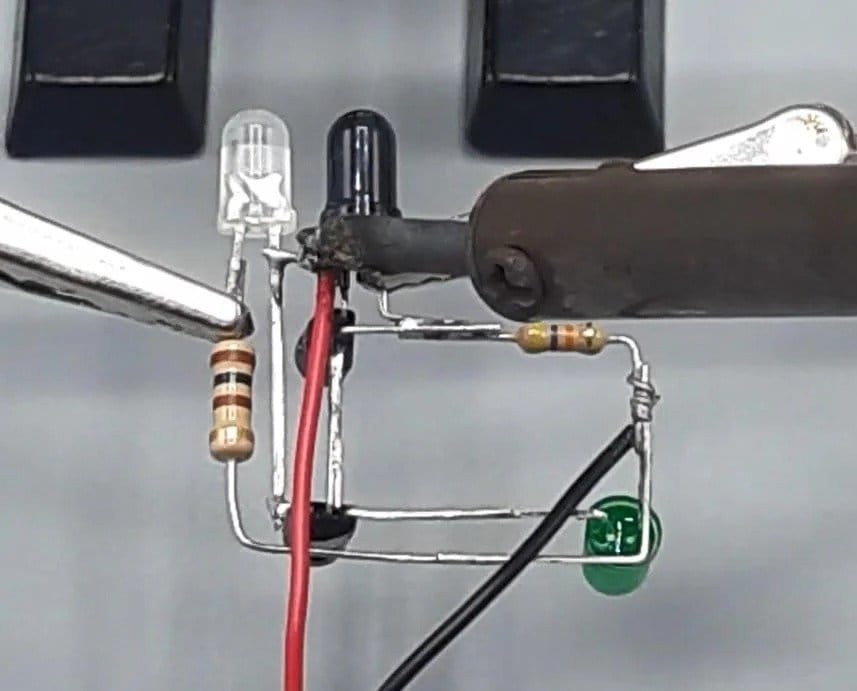 Everything is ready.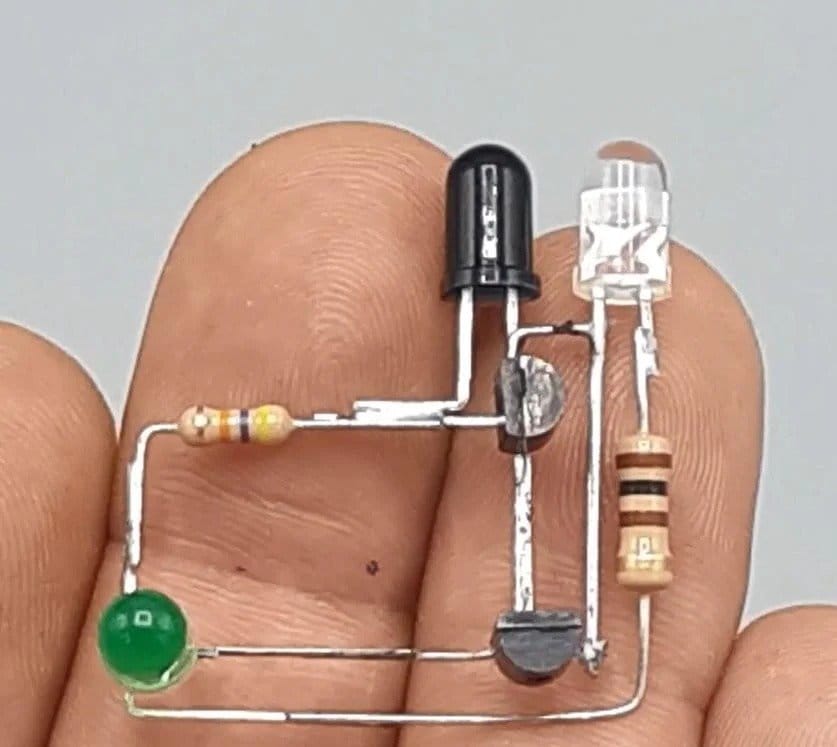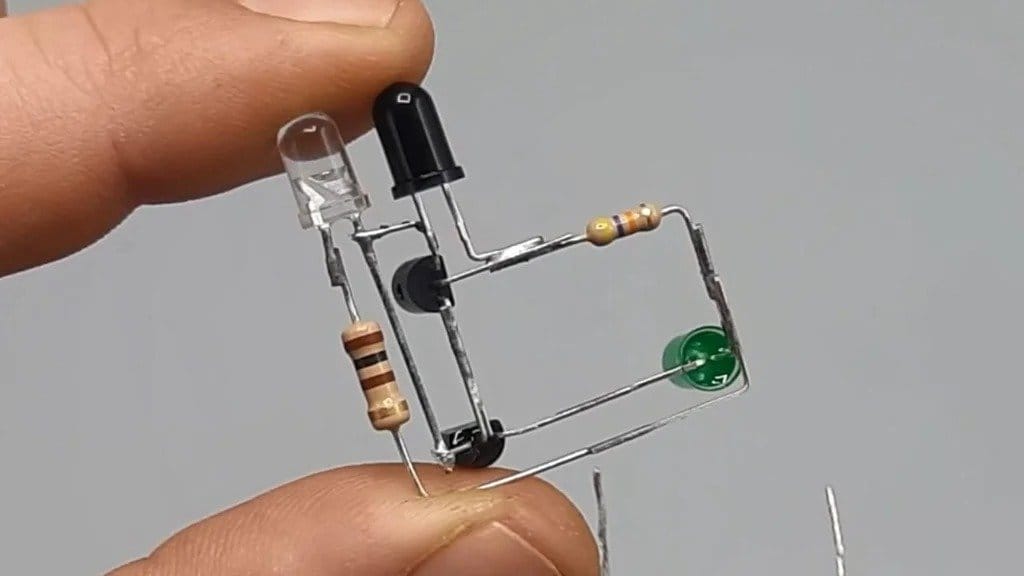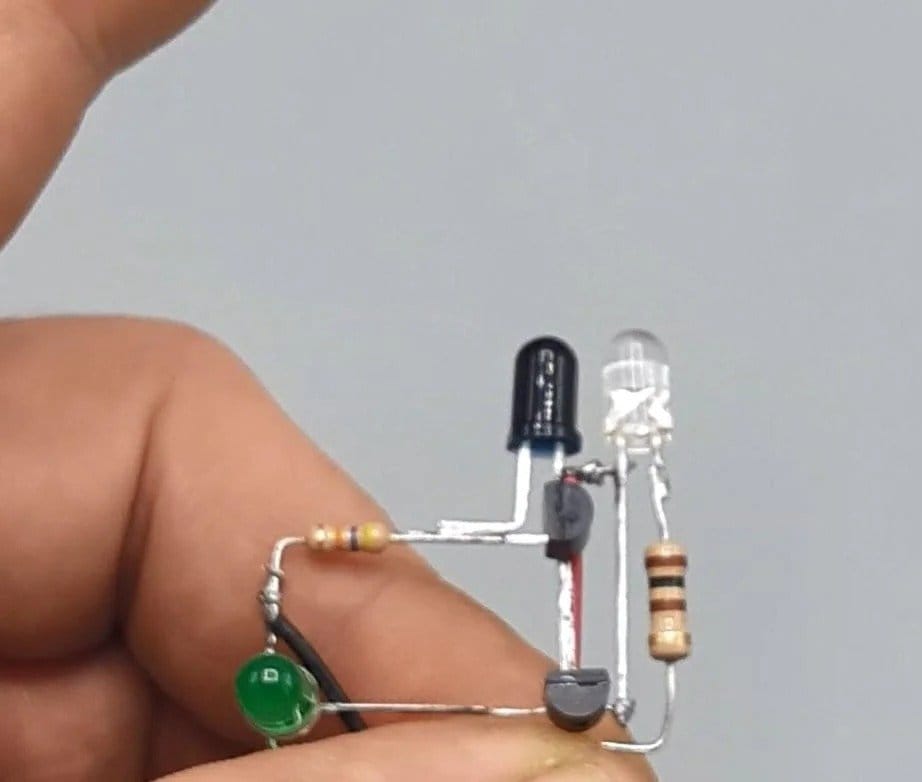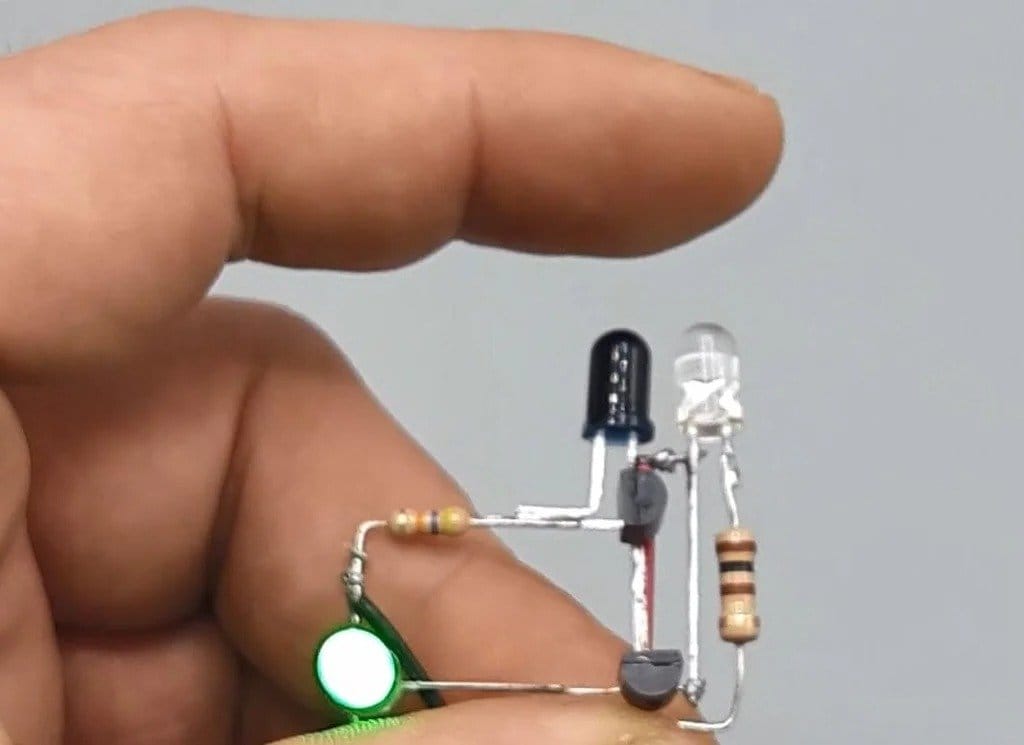 The whole process of assembling the sensor can be seen in the video.