DIY
Children's Sandbox Excavator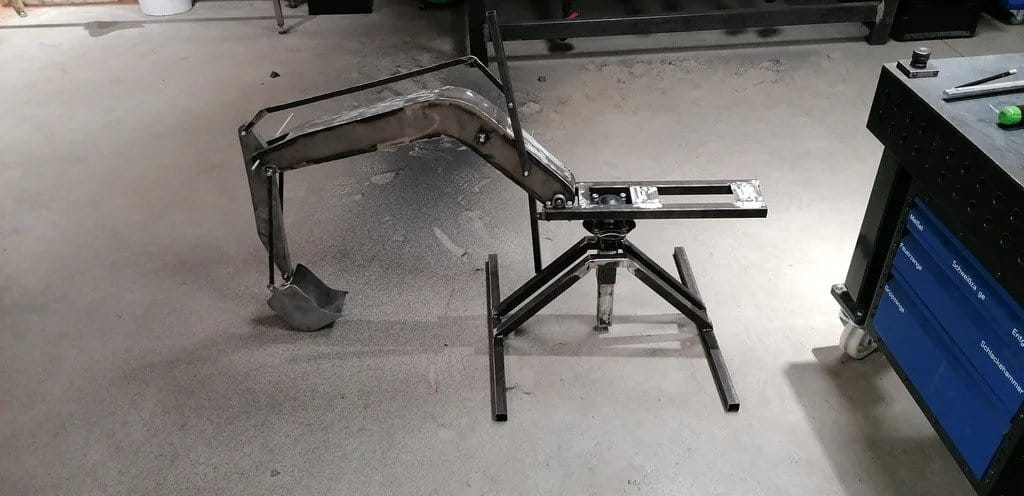 In this article, the master will share with us his experience in making a metal excavator for a children's sandbox. Actually, this is not a full-fledged excavator, but a bucket, a working boom and a frame with a seat.
Tools and materials:
-Sheet metal 2 mm thick;
-Profile pipe 30 x 30 mm with a wall thickness of 2 mm;
-Profile pipe 40 x 40 mm;
-Profile pipe 44 x 44 mm;
-2 ball bearings with supports;
-Gas spring;
-Fasteners;
-Welding equipment;
-USHM;
-Marker;
-Roulette
Step one: design
The master began with the design of the upper and lower arm of the excavator, as well as the bucket. He tried to copy the design of a real excavator as accurately as possible.
The frame with the seat was designed later. Part drawings can be downloaded below.
UpperArm_Drawing.pdfLowerArm_Drawing.pdfScoop_Drawing.pdfControlRod_Drawing.pdfLinkageRod_Drawing.pdf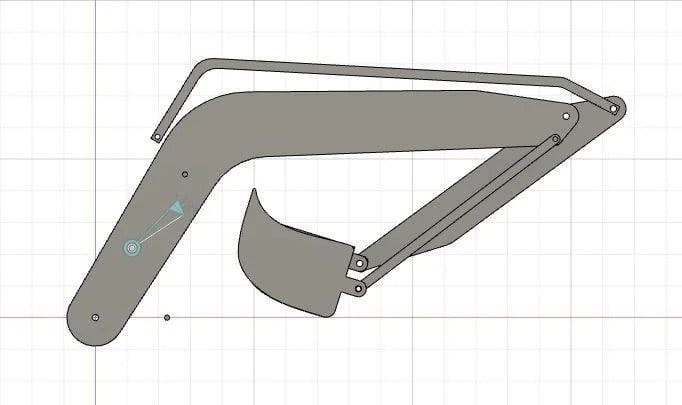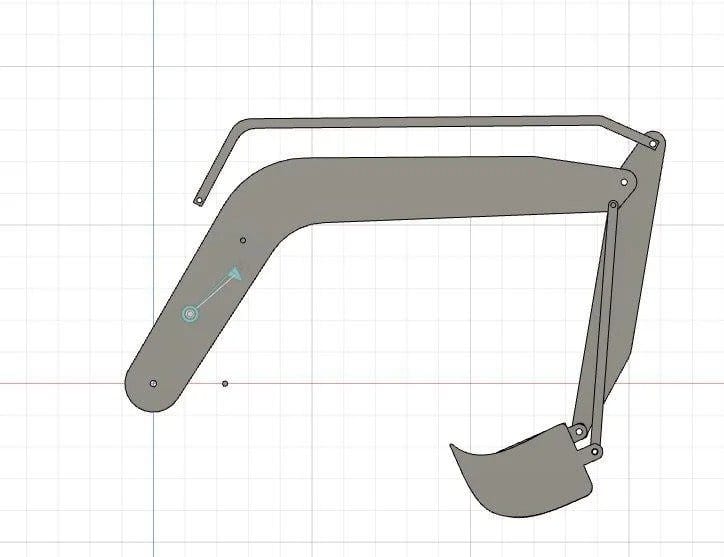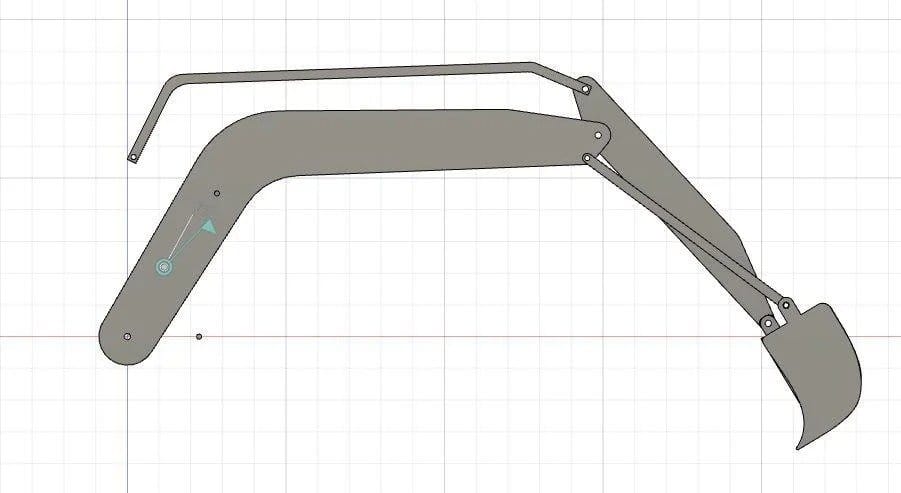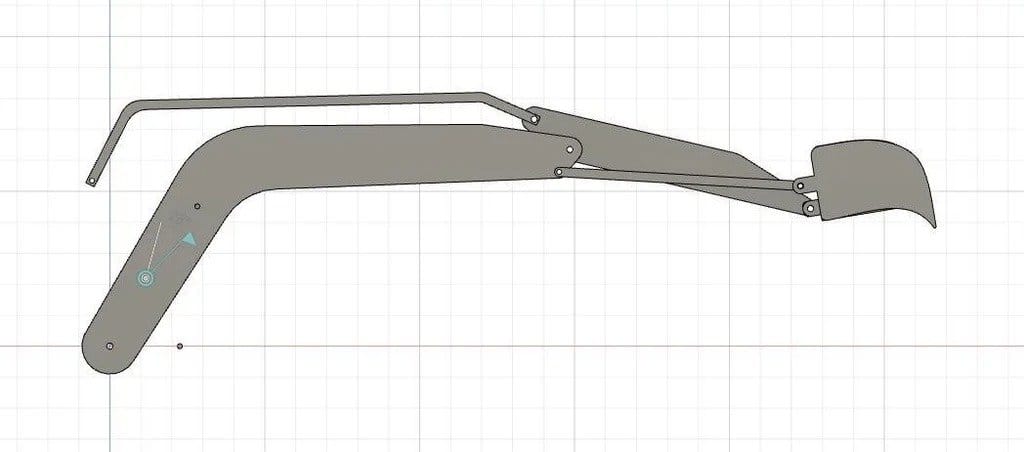 Step two: making and assembling the boom
After designing the parts of the lever, it's time to start assembling. The side surfaces of the cases are quite complex. The master made cardboard templates of these parts using a laser cutter.
After making the templates, the master assembled and tried how everything worked.
After making sure that everything worked, transferred the templates to sheet metal. I used angle grinder to cut parts. Then I cut out the sidewalls.
Then I welded the individual parts of the lever. Drilled holes. Assembled a lever.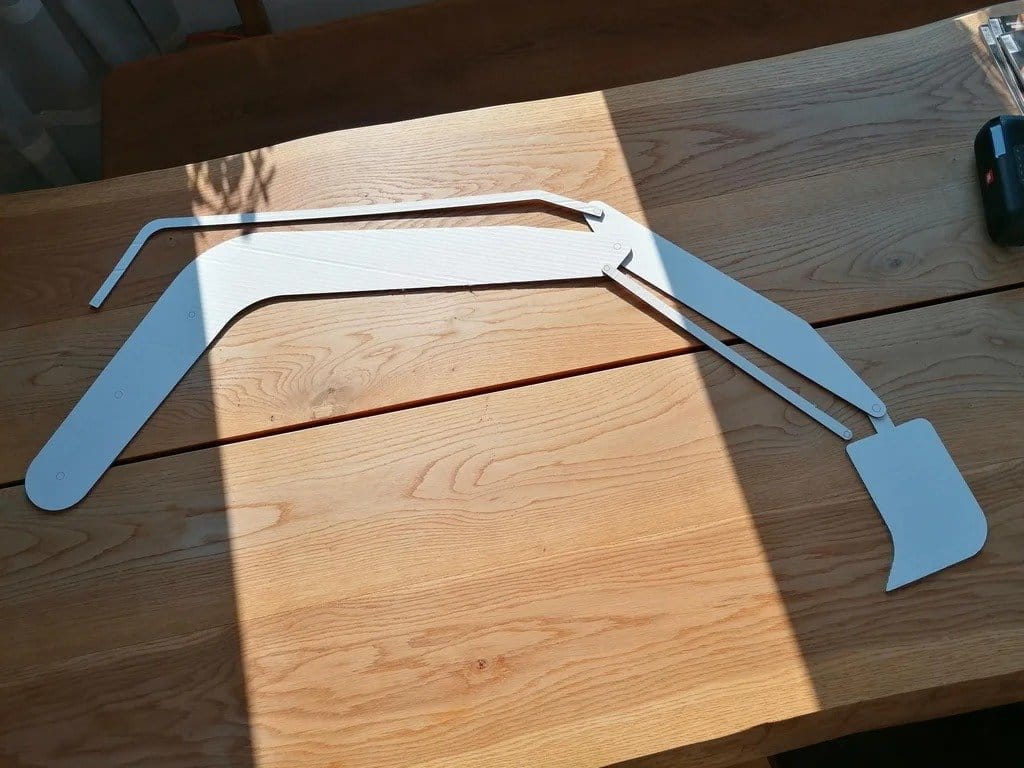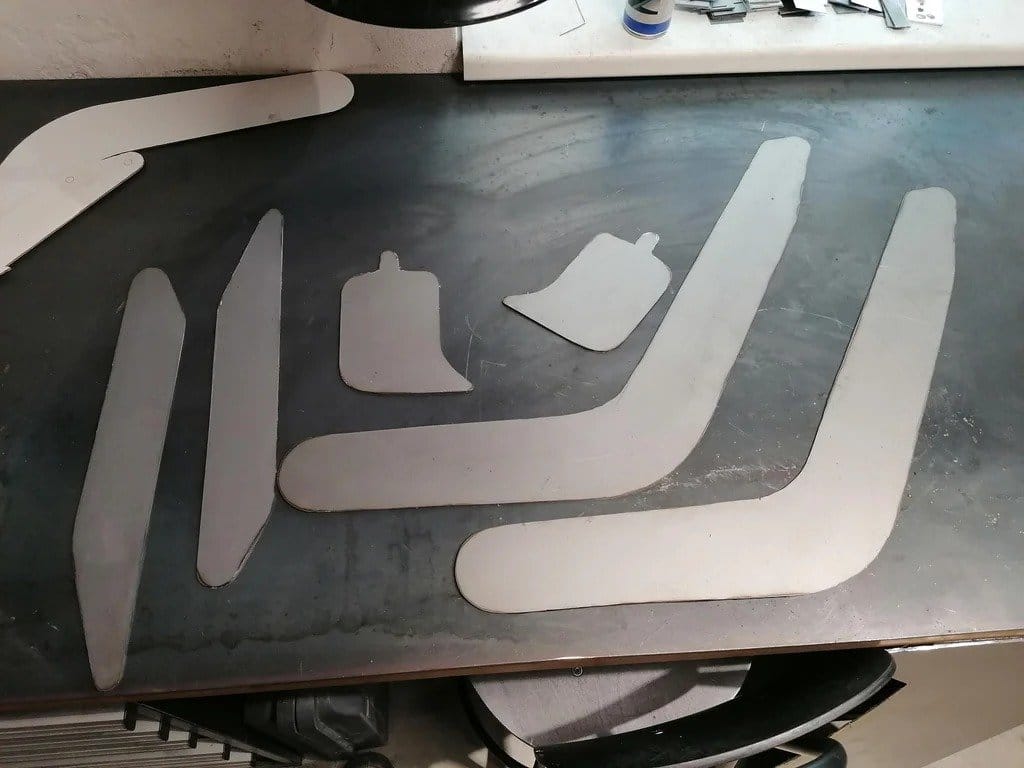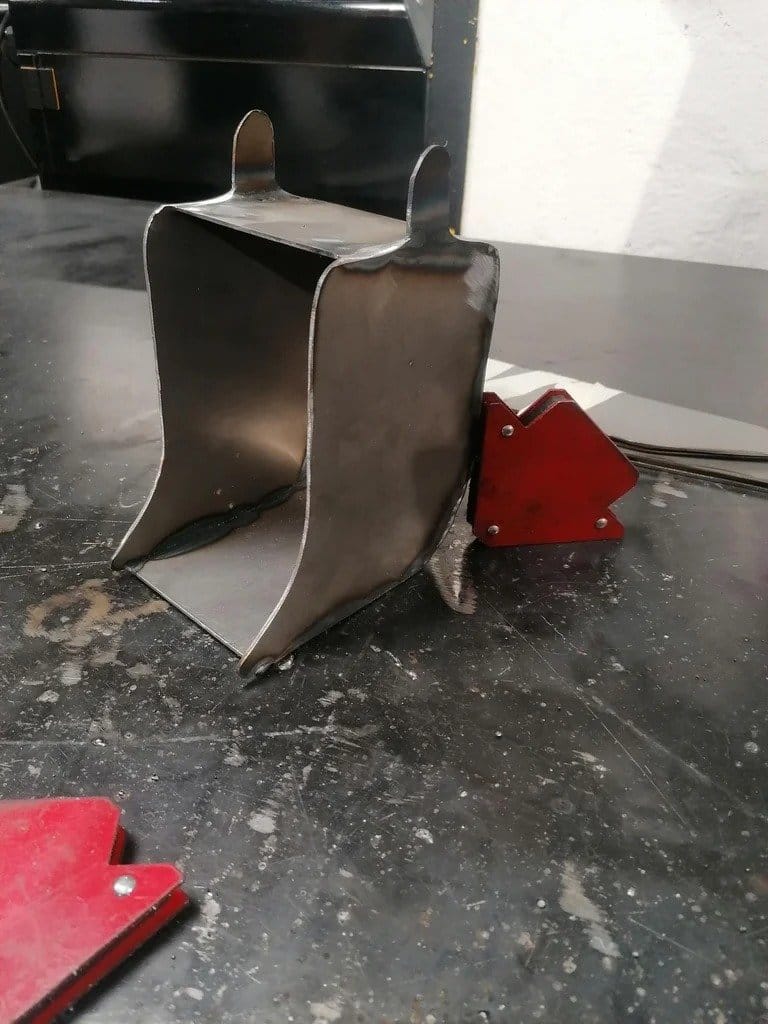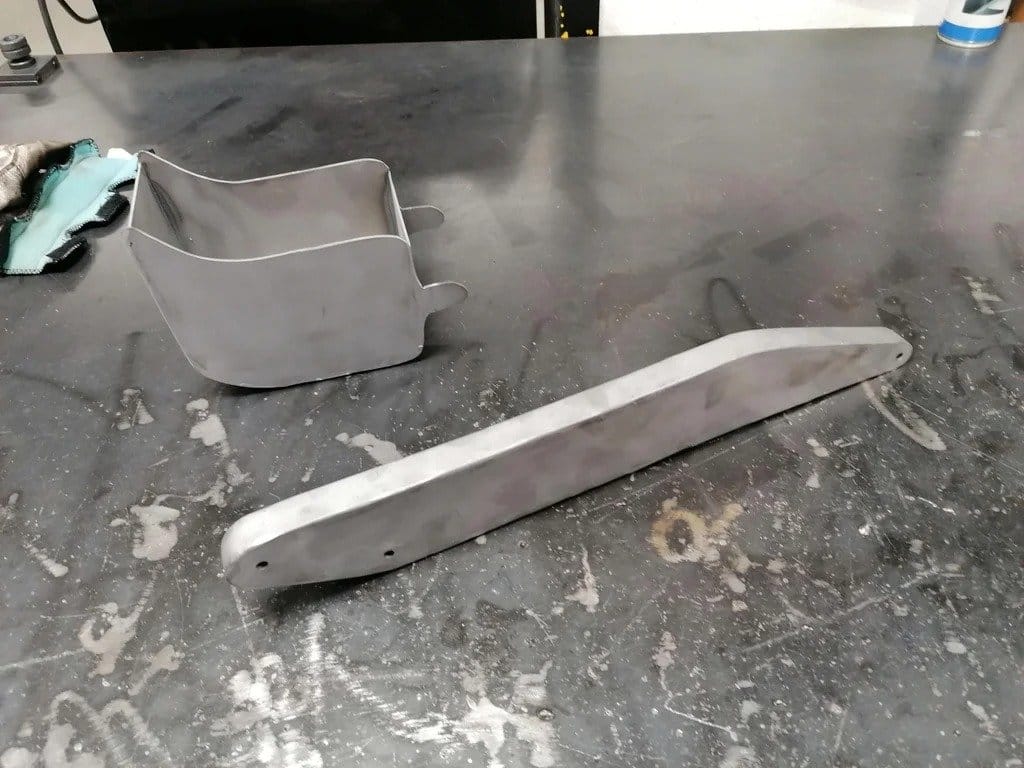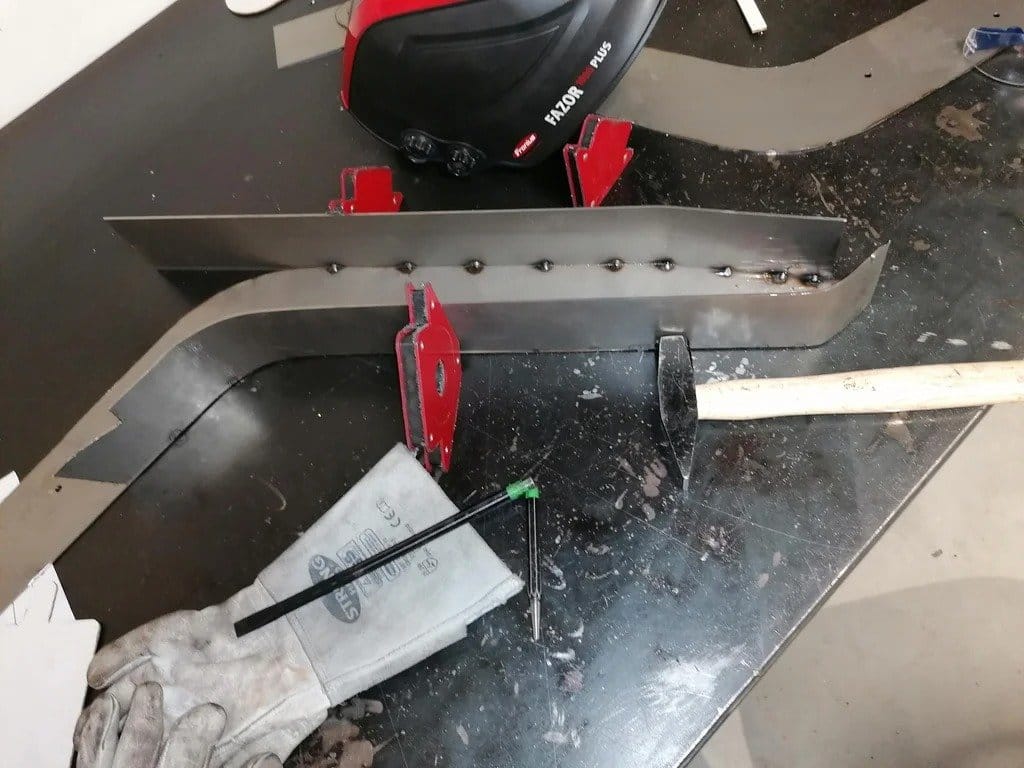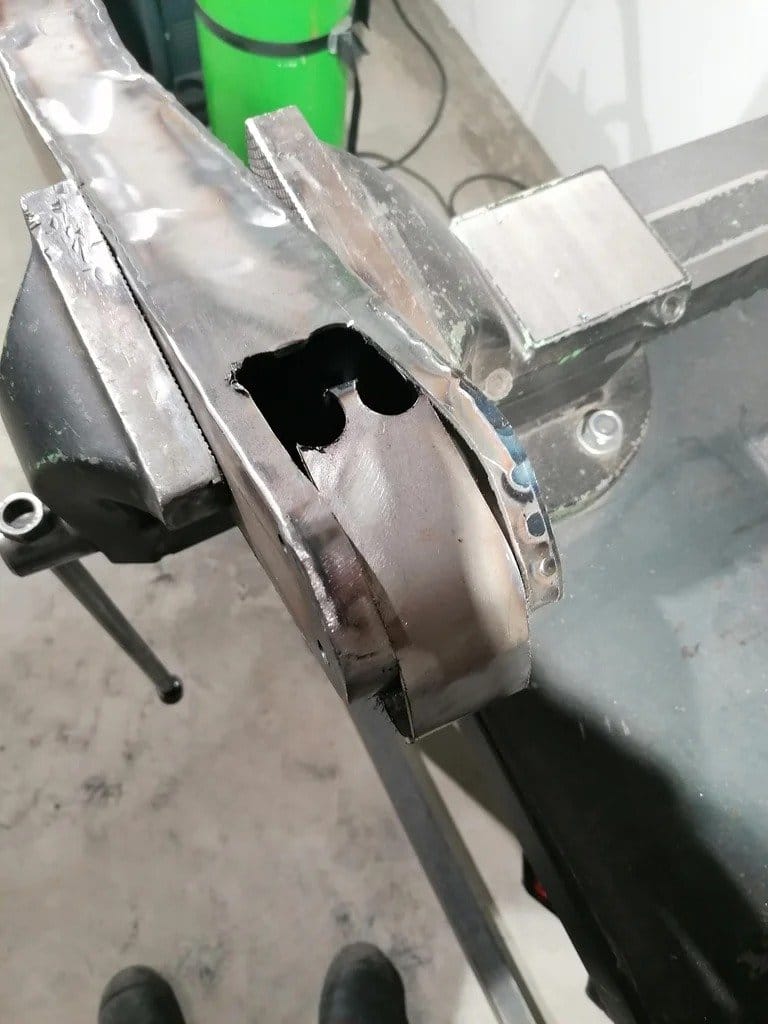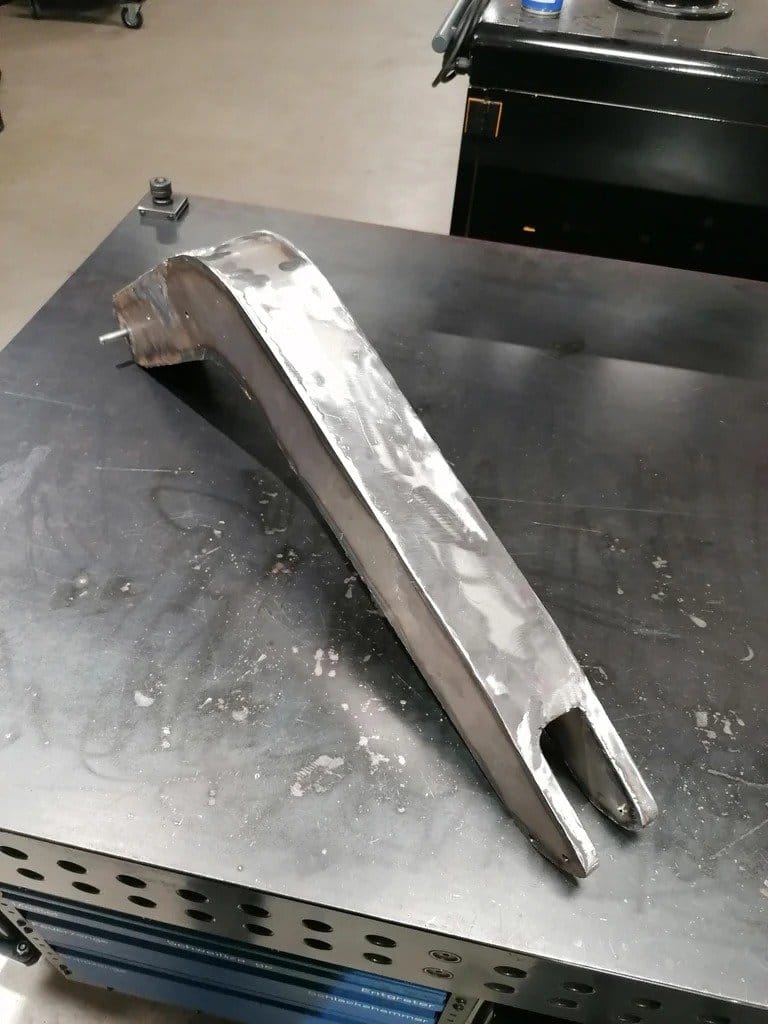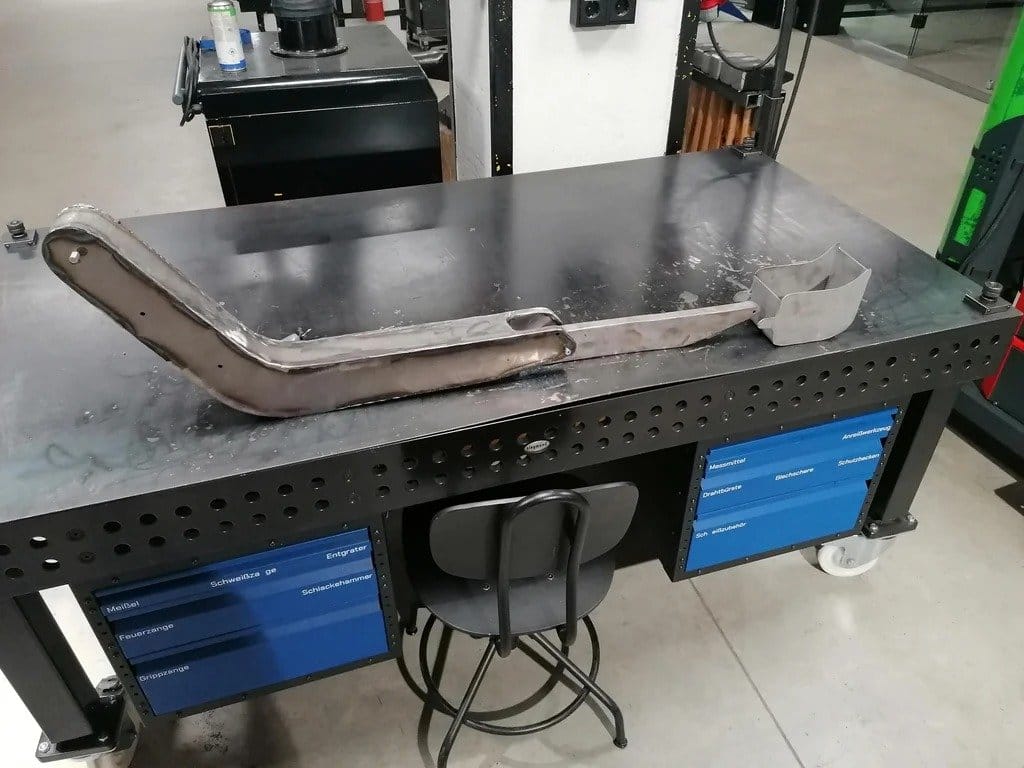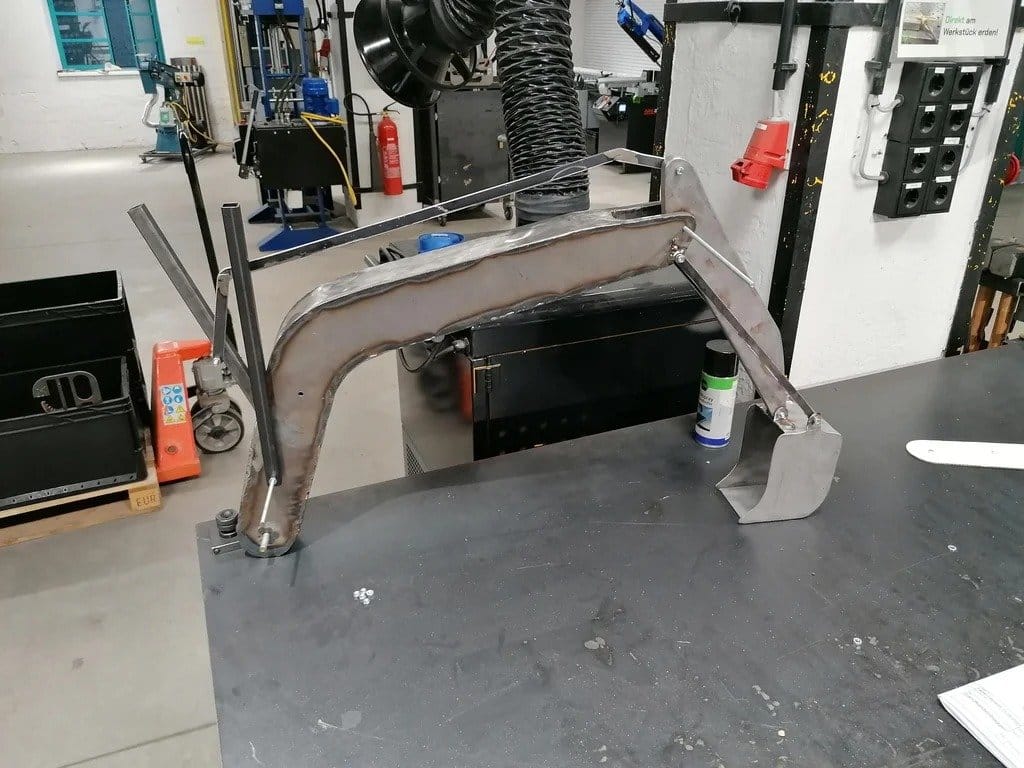 Step Three: Frame
Having made a lever with a bucket, he started making the frame. The requirements for making the frame were as follows:
Installation on the arm frame
Seat
Ensuring top rotation
Robust design for the entire excavator
Seat height adjustment
Rotation is achieved by installing a wheel bearing. The assembled metal lever is quite heavy, for a child this weight will be great. To compensate, he used a gas spring. The weight of the lever is compensated by the spring force. It now requires a little effort to move the lever.
The bottom of the wheel bearing is connected to a plate and a 40x40mm square tube section. This pipe goes inside another 44×44 mm pipe and allows it to slide inside this part. This is how the height adjustment function was implemented.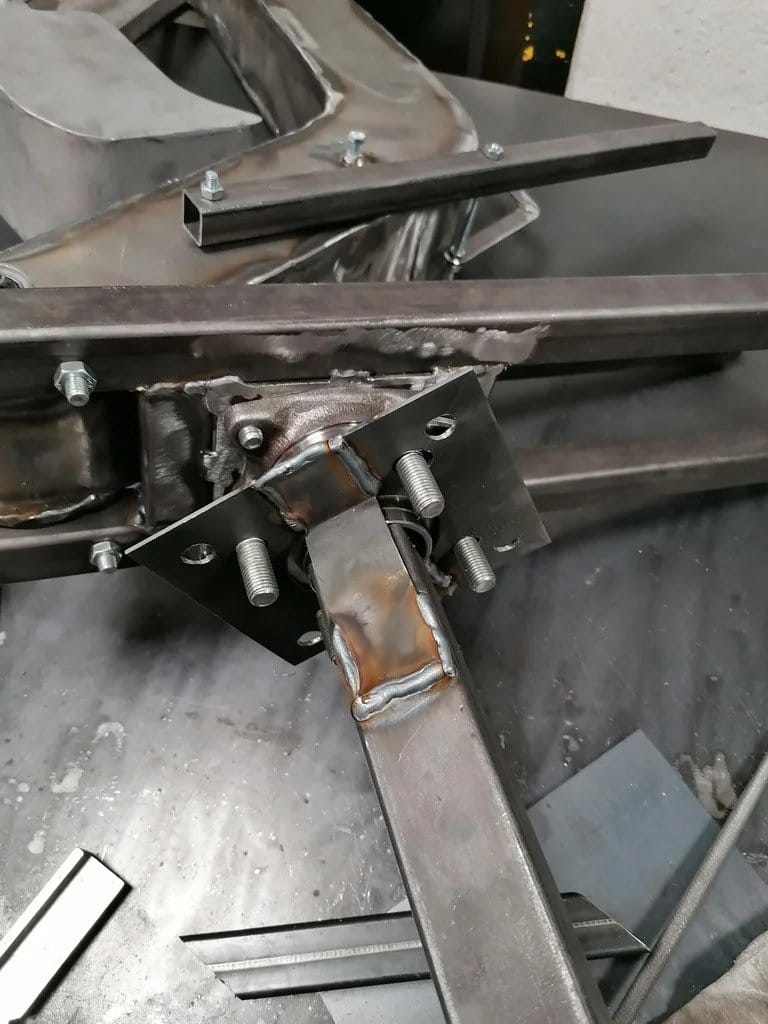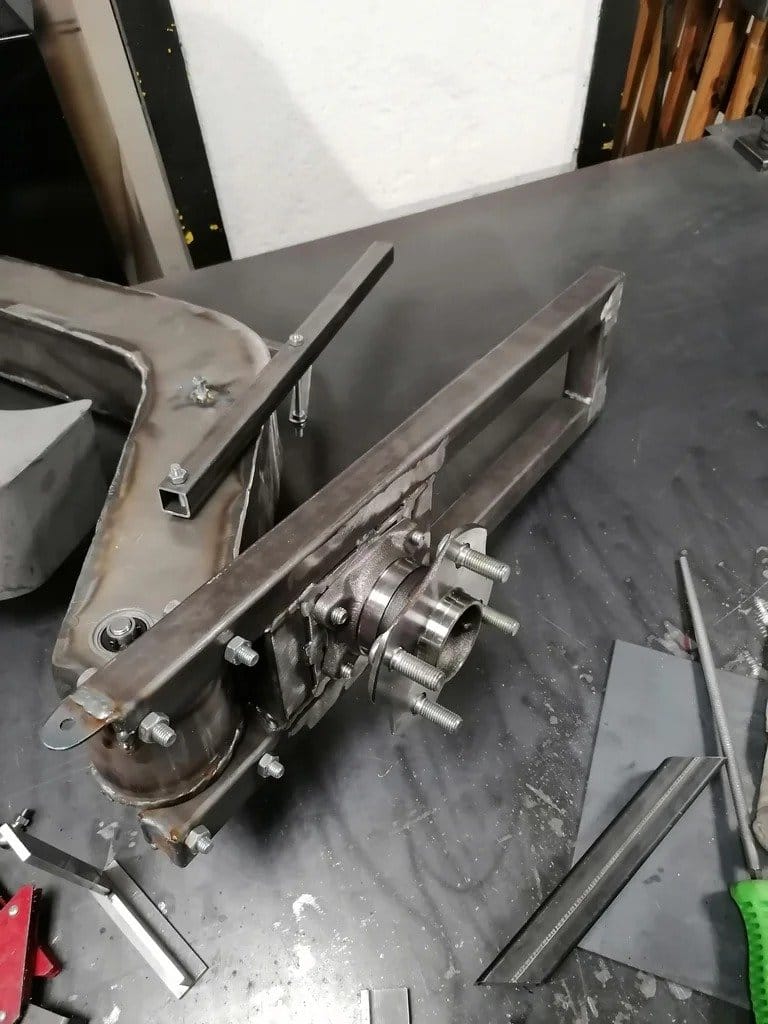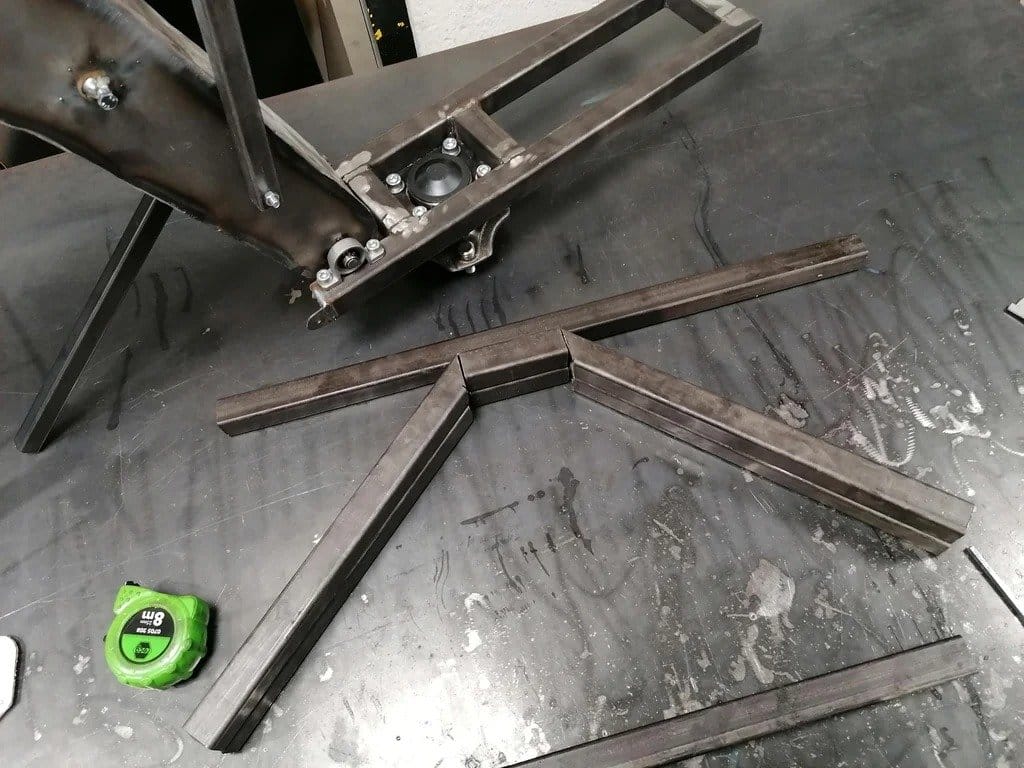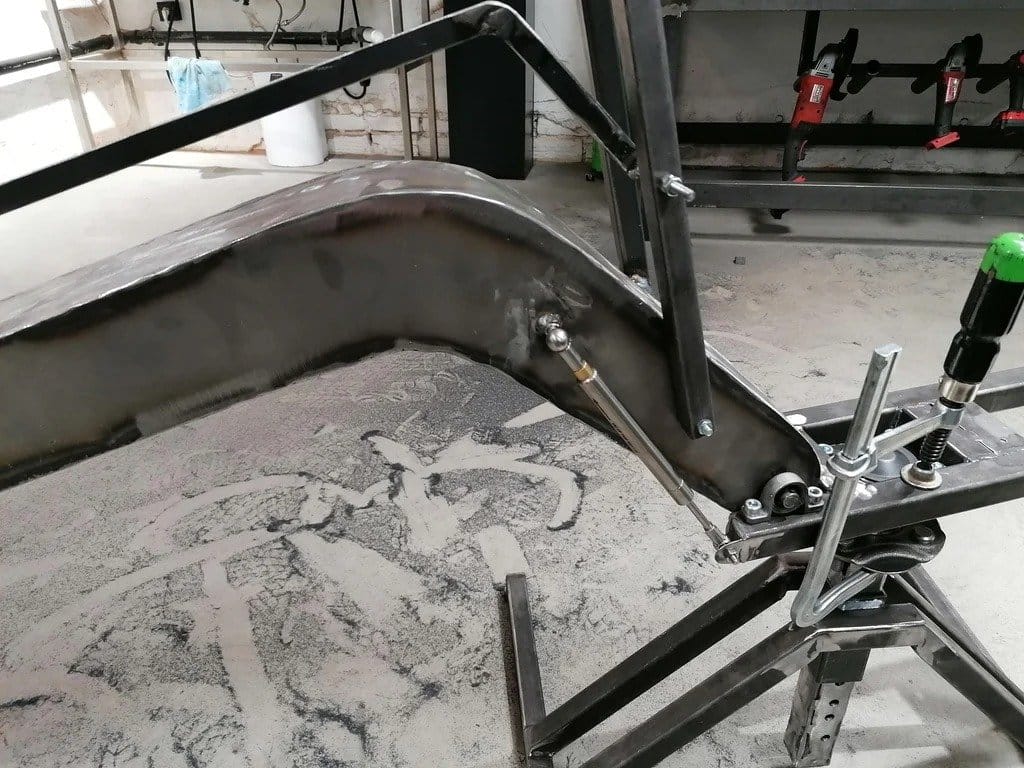 In general, the project is finished except for some details. In the future, the master will paint the boom and the bucket yellow, paint the frame with black paint and install a wooden seat.