Business
Boots and Tesco offer help with Covid vaccine roll-out in UK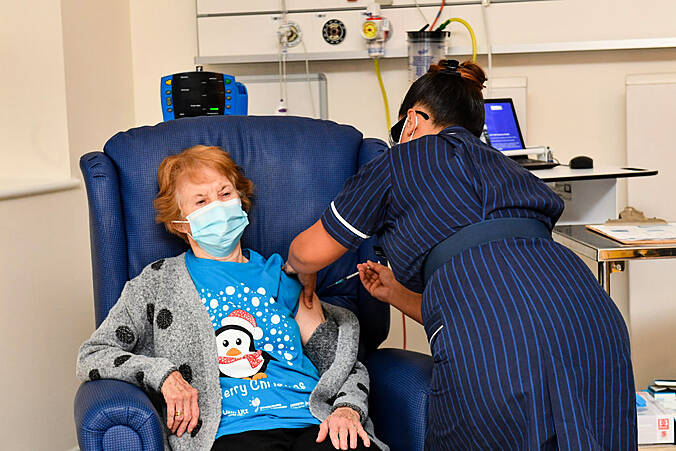 Margaret Keenan, © PA Wire/PA Images
High street chains Tesco and Boots have offered to help with the roll-out of Covid-19 vaccines in the UK.
It is believed that Tesco has offered its distribution arm to help with the rollout of the Oxford/AstraZeneca vaccine while Boots is opening Covid-19 vaccination sites at three locations in England.
The supermarket giant's subsidiary Best Food Logistics, food delivery and supply chain specialists, has offered its support, which could include the use of its refrigerated lorries and warehouses to move the Oxford/AstraZeneca vaccine, which can be stored in a fridge.
Covid-19 restrictions in the UK, which have shut down many pubs and restaurants, may have opened up some capacity which could be diverted to the vaccine programme.
Boots, the high street chemist, said its three vaccination sites, set up with the local clinical commissioning groups, are to open to patients this month and more could be on the way.
A spokesman told the PA news agency: "Boots has extensive knowledge and experience of mass vaccination (having completed over a million flu vaccinations last year, for example) and we have developed a model for Covid-19 vaccination that is aligned with our exceptional safety, clinical and operational standards.
"We stand ready to do much more and our national network of pharmacy expertise is prepped to support the NHS and the Government to accelerate the rollout of the vaccine."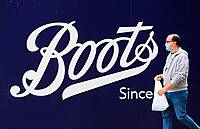 Meanwhile, the Minister for Health Stephen Donnelly said Ireland is due to receive 40,000 vaccines a week from Pfizer in January and February and that vaccination numbers will be added to the existing data hub which shows daily Covid-19 figures.
But Fianna Fáil TD Marc MacSharry has slammed Ireland's approach to rolling out coronavirus vaccines, noting that 40,000 doses of the Covid vaccine have been received by the State, but only 1,800 were administered by Friday night.
Roll-out of the Pfizer/BioNTech jab began in the UK almost a month ago, but second doses of either vaccine will now take place within 12 weeks rather than 21 days as initially planned.
More than a million people in the UK have received their first coronavirus vaccination, but in a joint statement England's chief medical officer Prof Chris Whitty and his counterparts in Scotland, Wales and Northern Ireland, said the public will "understand" and "thank" them for the plan to give first jabs as a priority, delaying the follow-up vaccination for others.