DIY
Bookcase made of wood and metal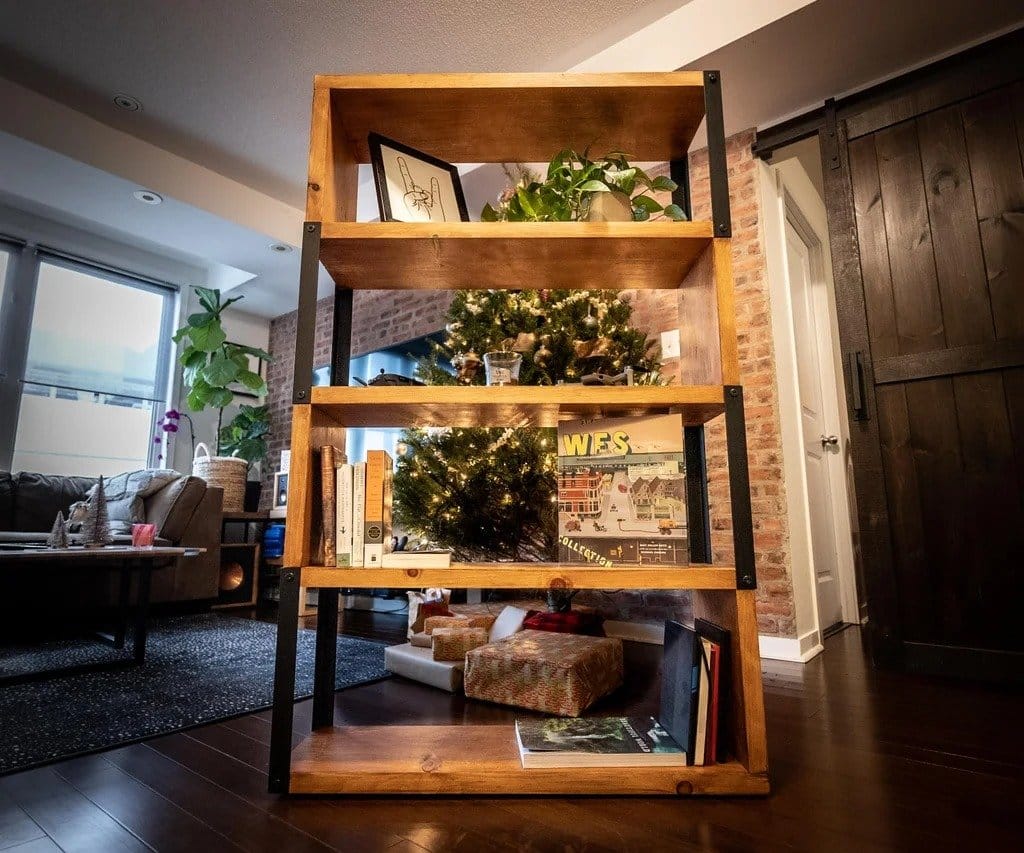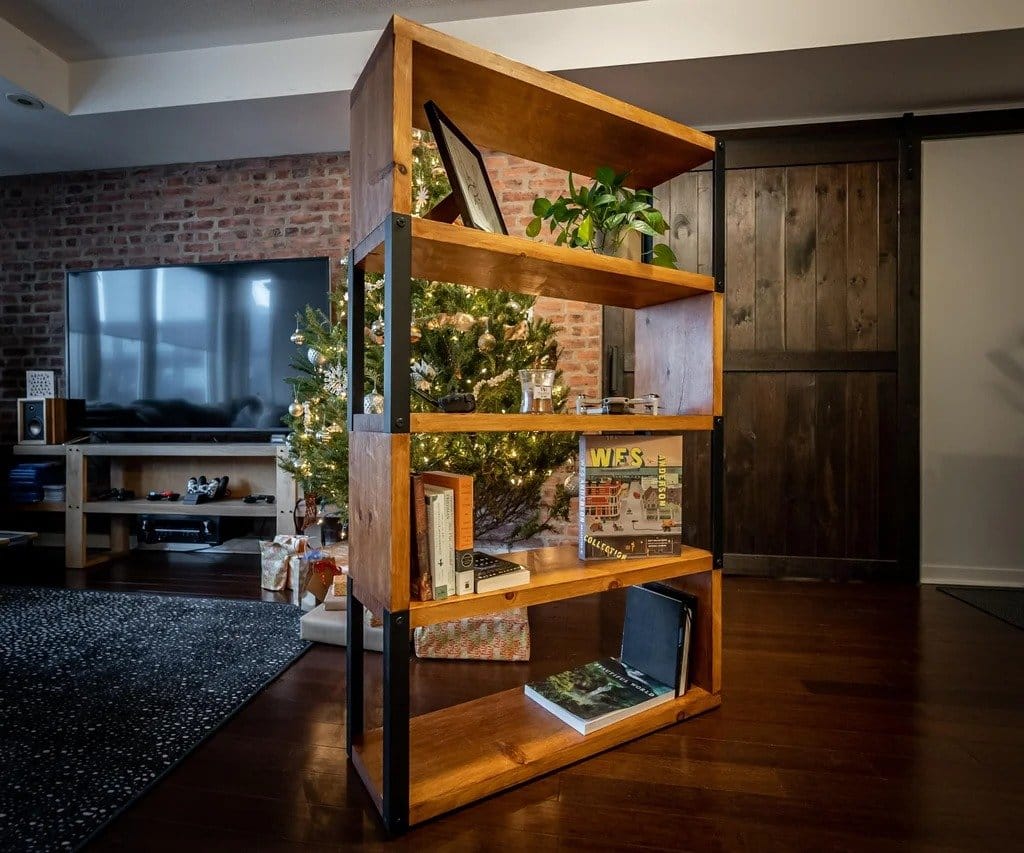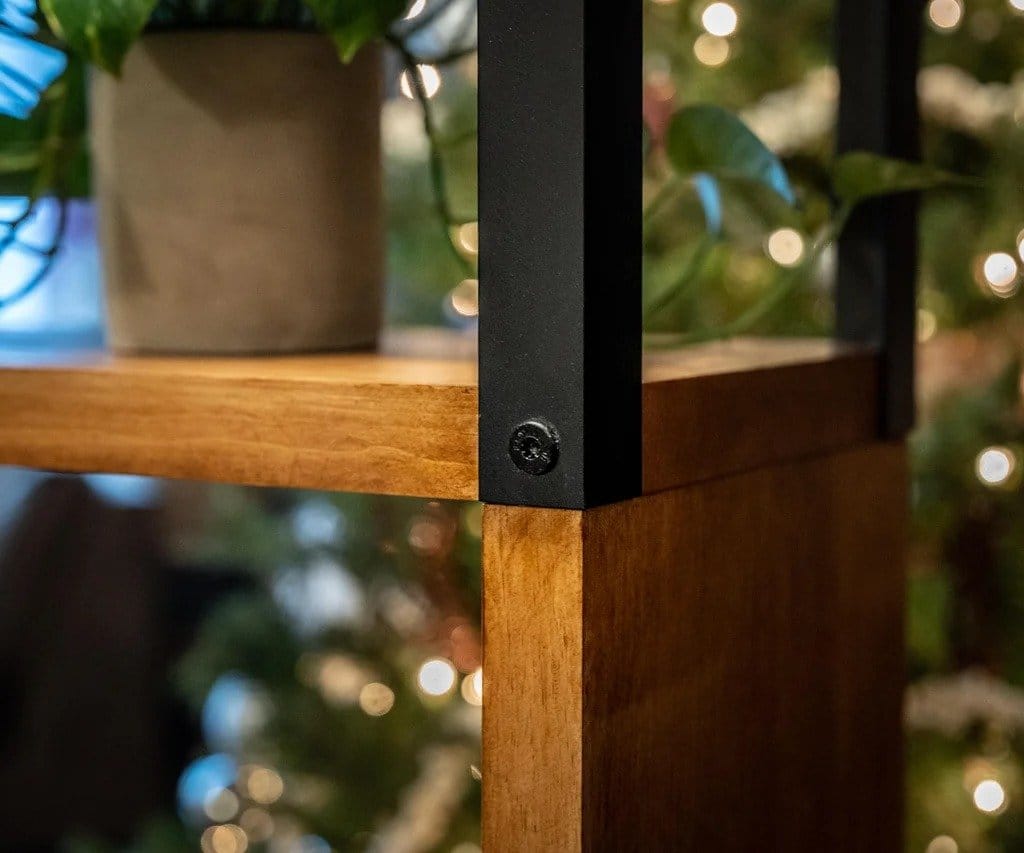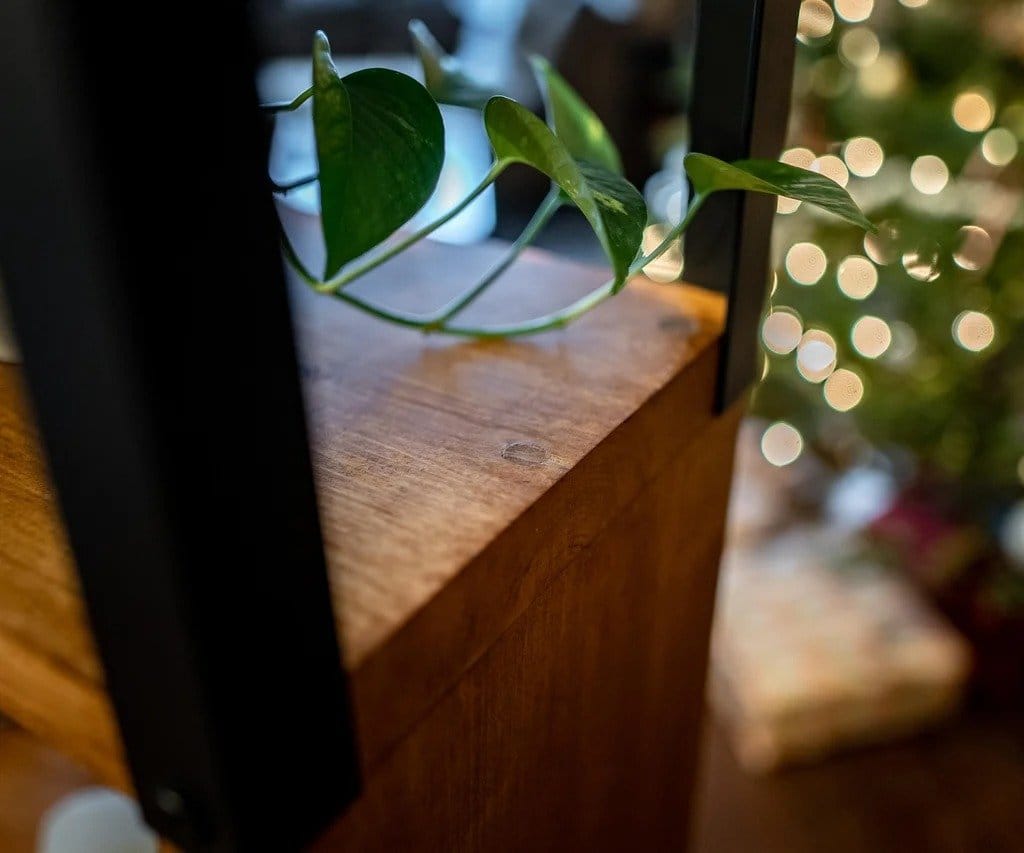 This sturdy and beautiful rack was made by the master for the living room. In terms of cost, the rack is about the same as the store rack, but according to the materials of the chipboard it cannot be compared with a pine board.
Tools and materials:
-Pine board;
-Metal corner;
-Miter saw ;
-Marker;
-Roulette;
-Circular saw;
-Disc saw;
-Orbital sander;
-Painting brush;
-Finishing material;
-USHM;
-Clips;
-Reciprocating saw ;
– Cordless drill;
– Aerosol paint;
– Joiner's glue;
– Hammer;
– Putty;
– Fasteners;
– Felt pads;
Step one: sawing
First you need to saw the boards into shelves and lintels. In total, you need five boards 90 cm long and 4 boards 33 cm long.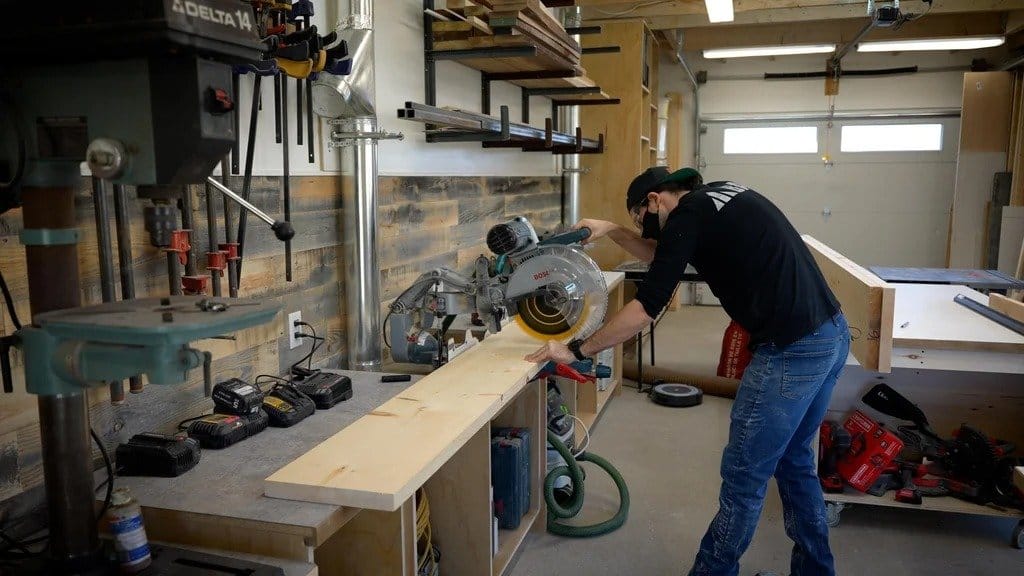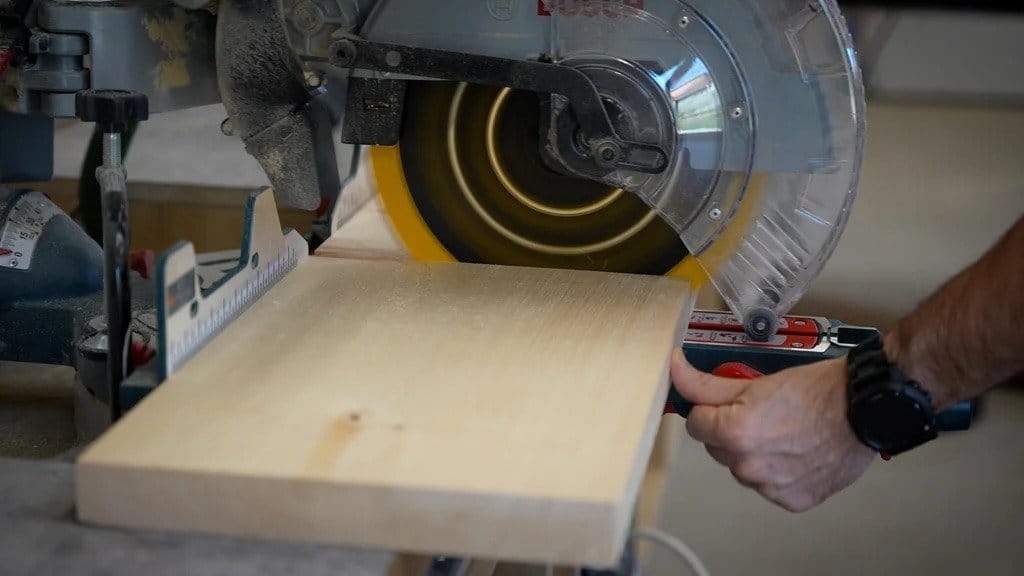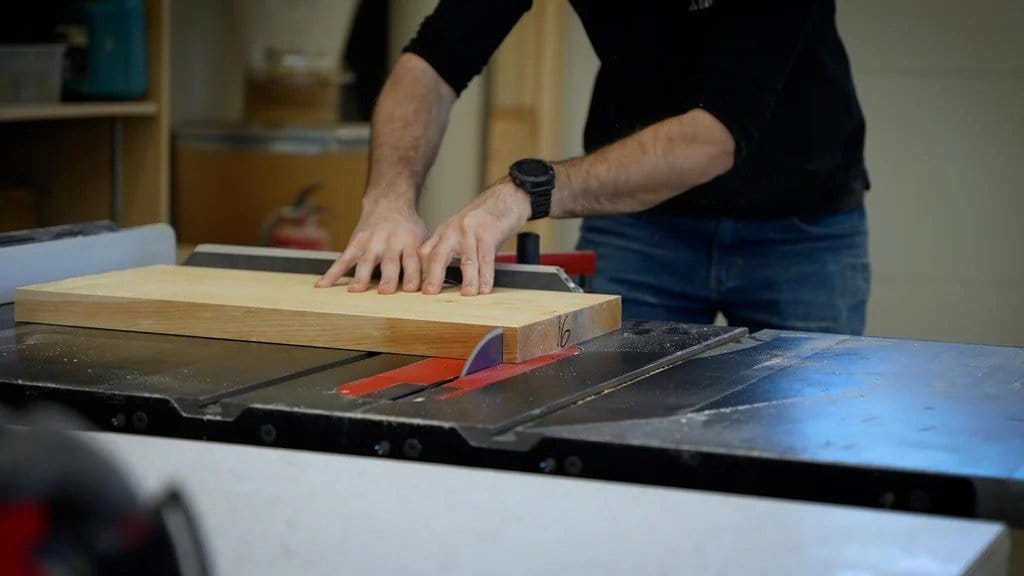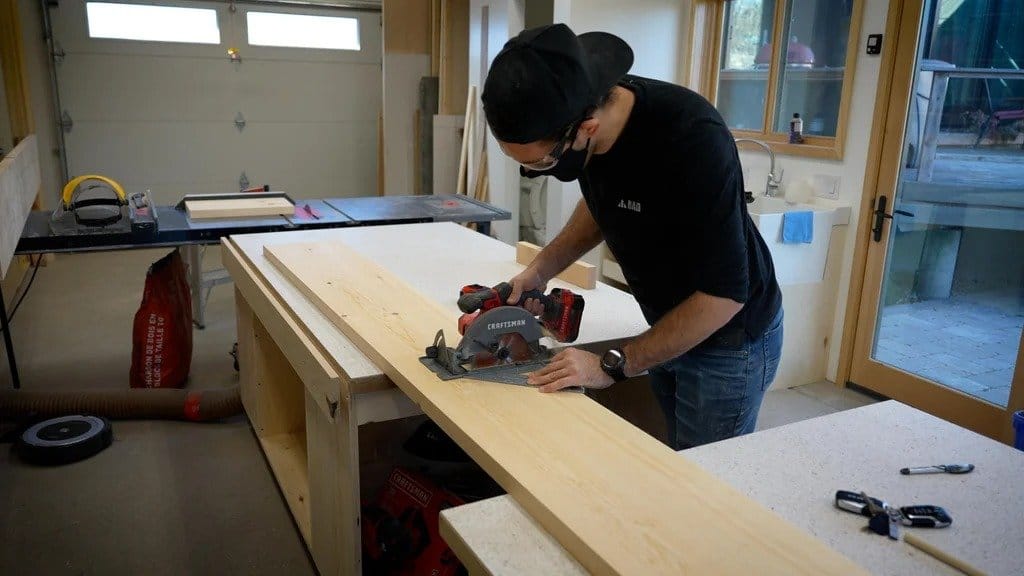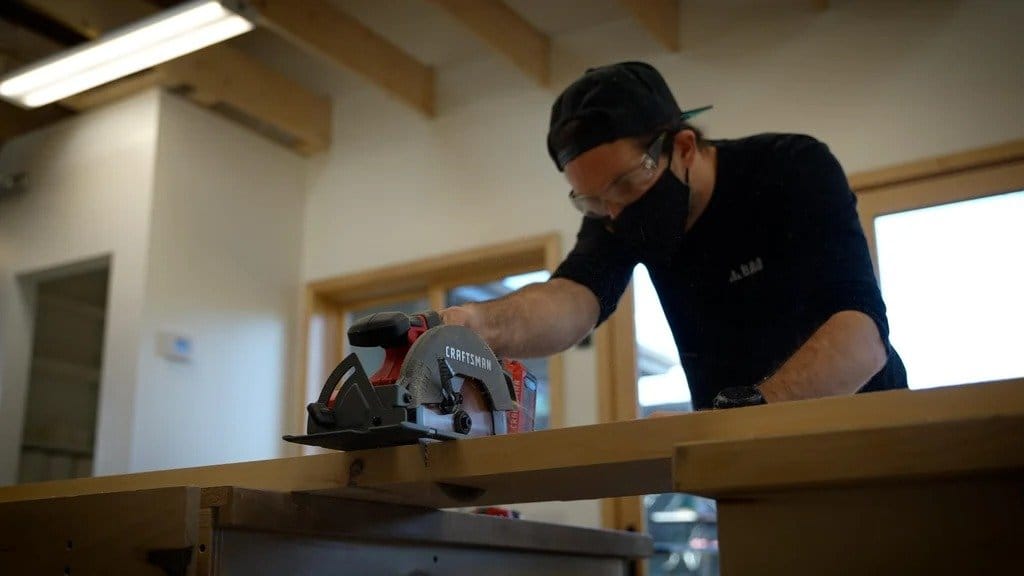 Step two : sanding and coating
Then the master sanded each board with a sander. Sandpaper for sanding 120 grit.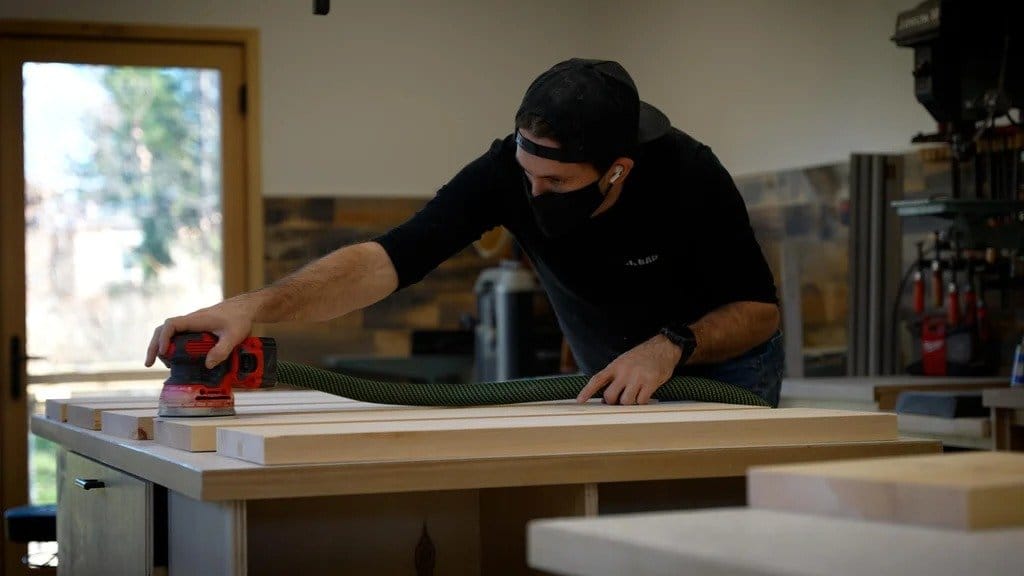 Pine is known to be difficult to stain. There are areas in pine that simply do not "accept" finishing materials. These are resins, patches of hardwood. Etc. Therefore, when the board dries, the surface becomes patchy, uneven and unsightly. Film But there is a solution to this problem. Before painting, you need to apply a primer to the board, and the pine will more evenly absorb the finish.
Apply the primer to the board, wait 15 minutes, and then remove the excess with towels.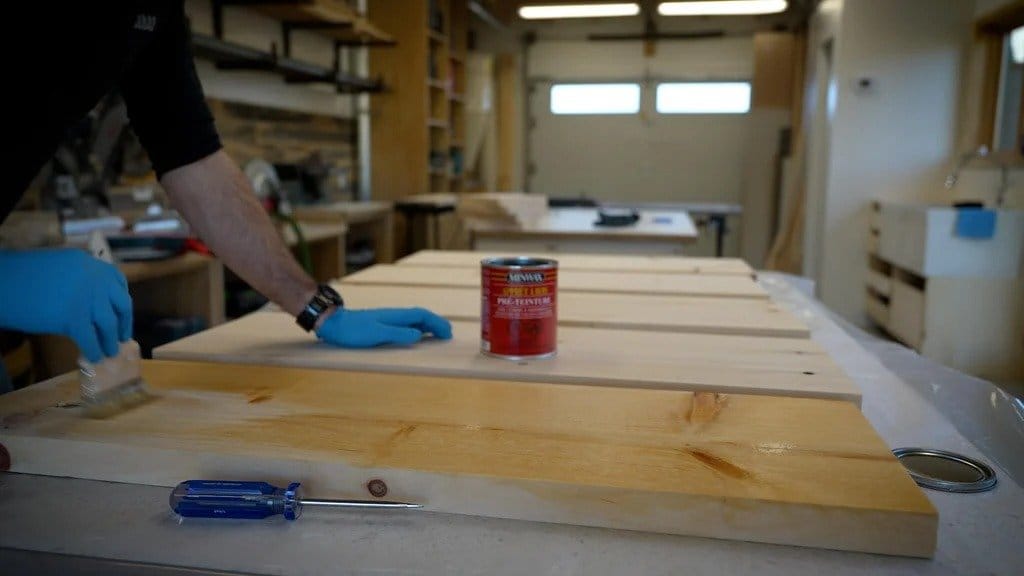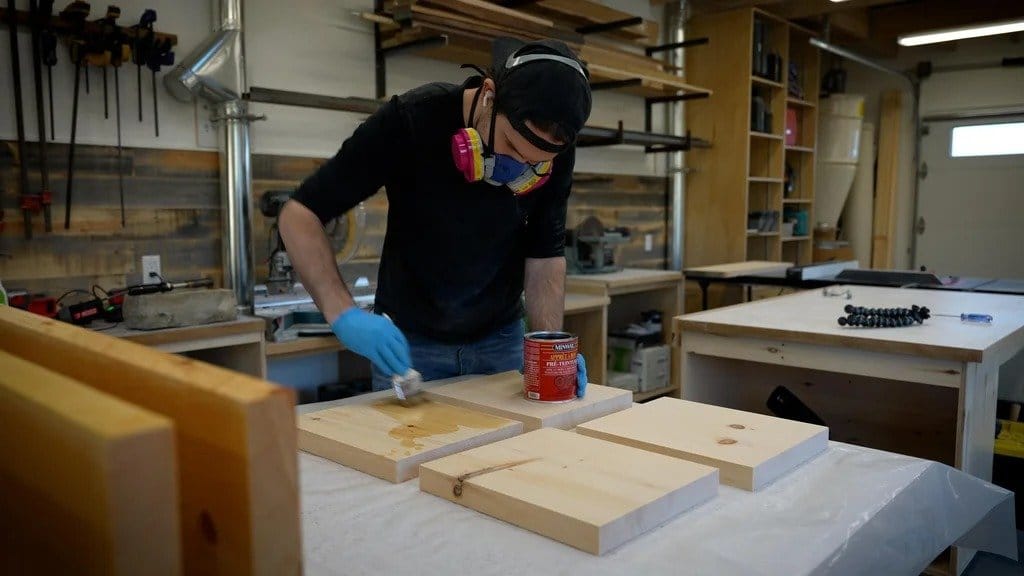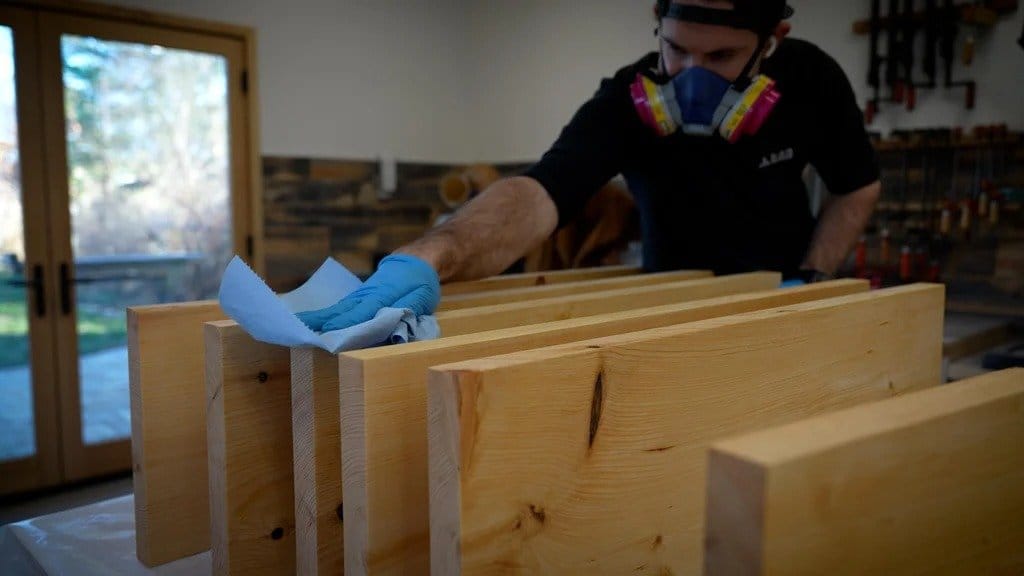 After 15 minutes, you can apply finishing compounds.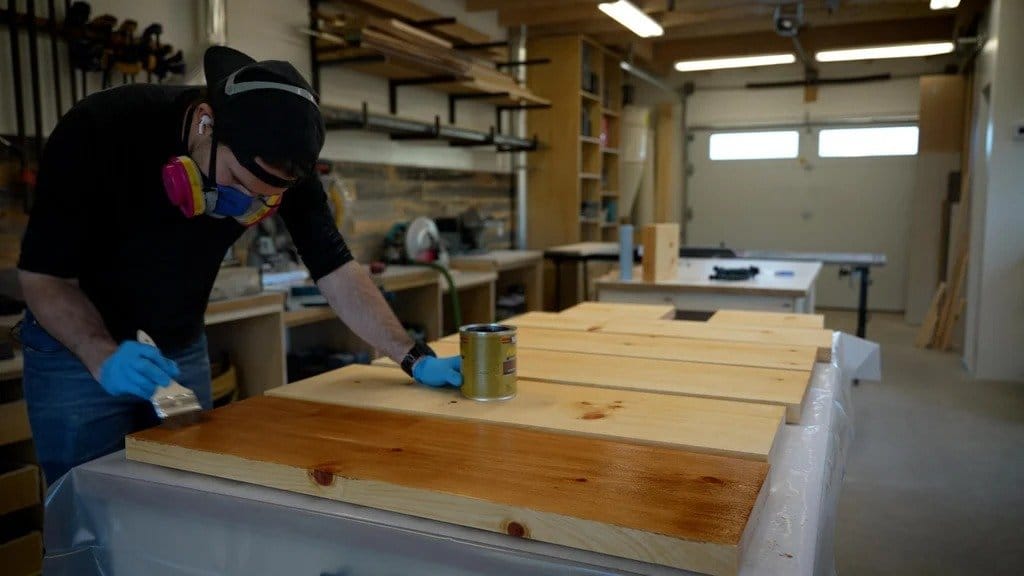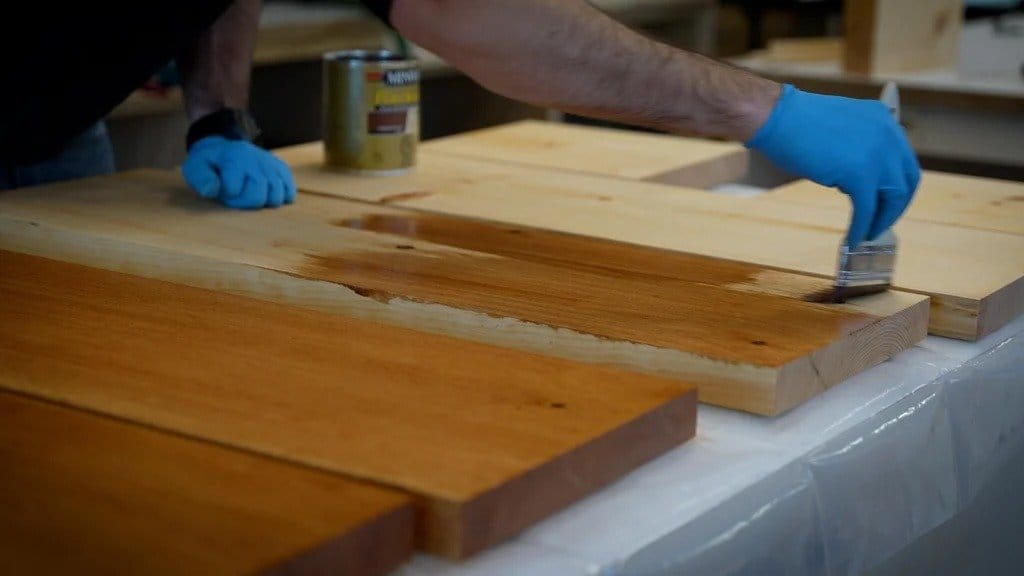 Step three: cutting corners
While the wood dries, you need to cut a corner. The corner has a shelf of 4 cm. You need to cut off eight pieces of 40 cm each.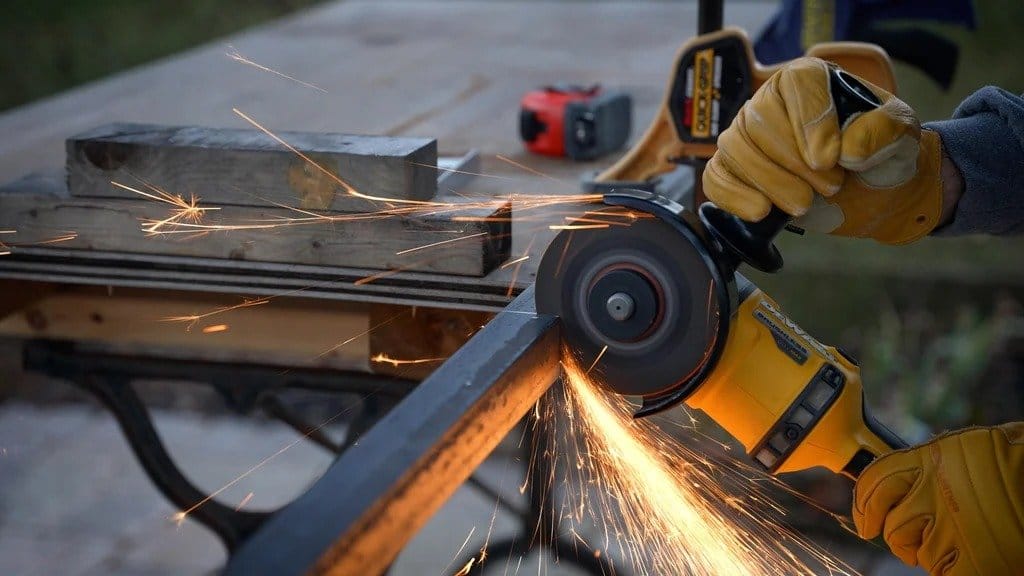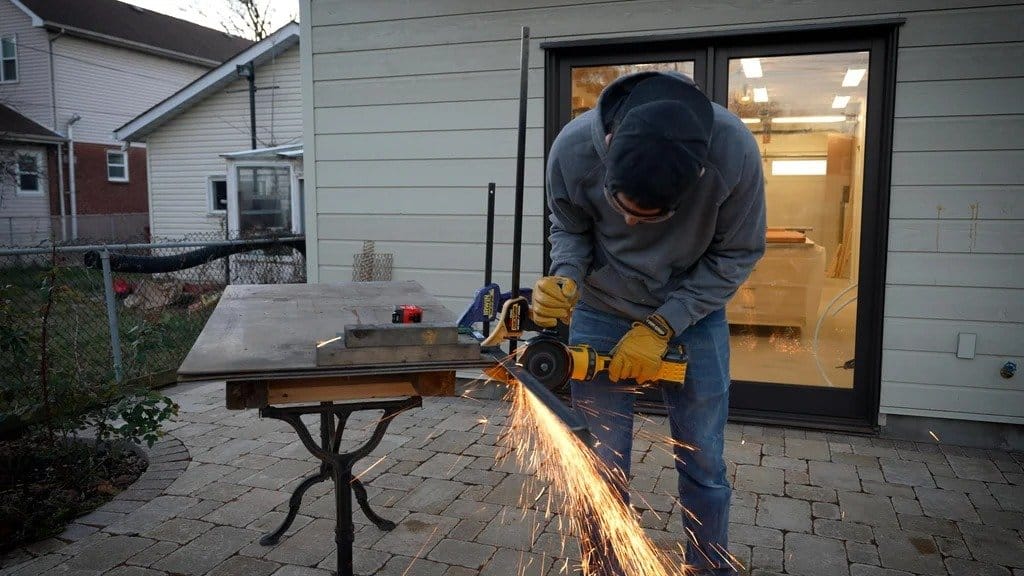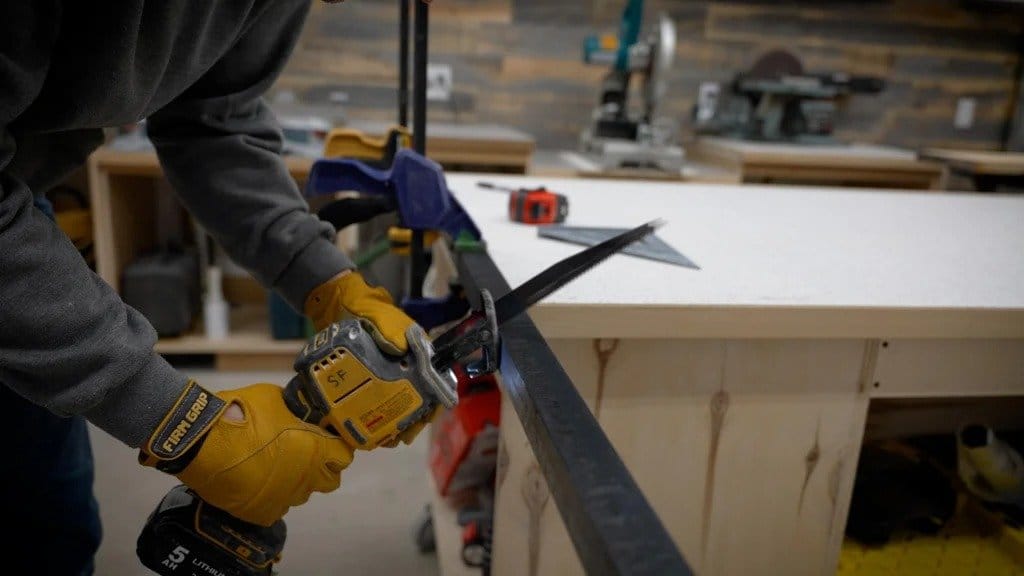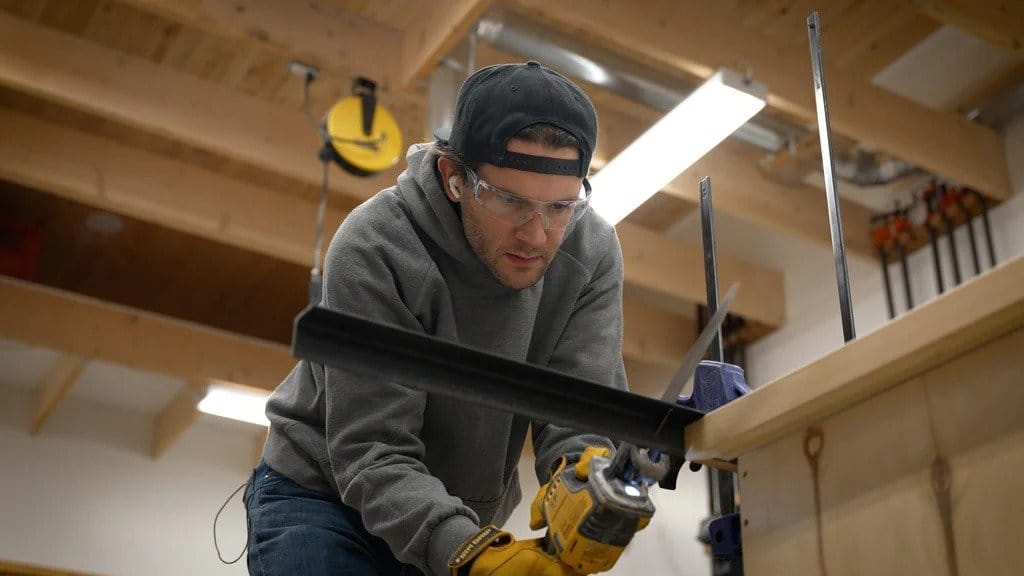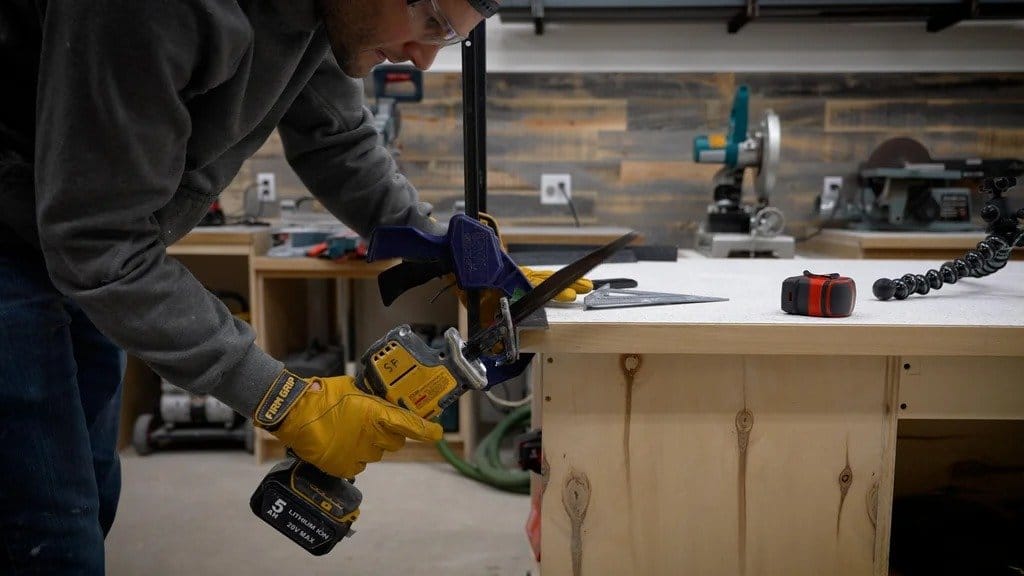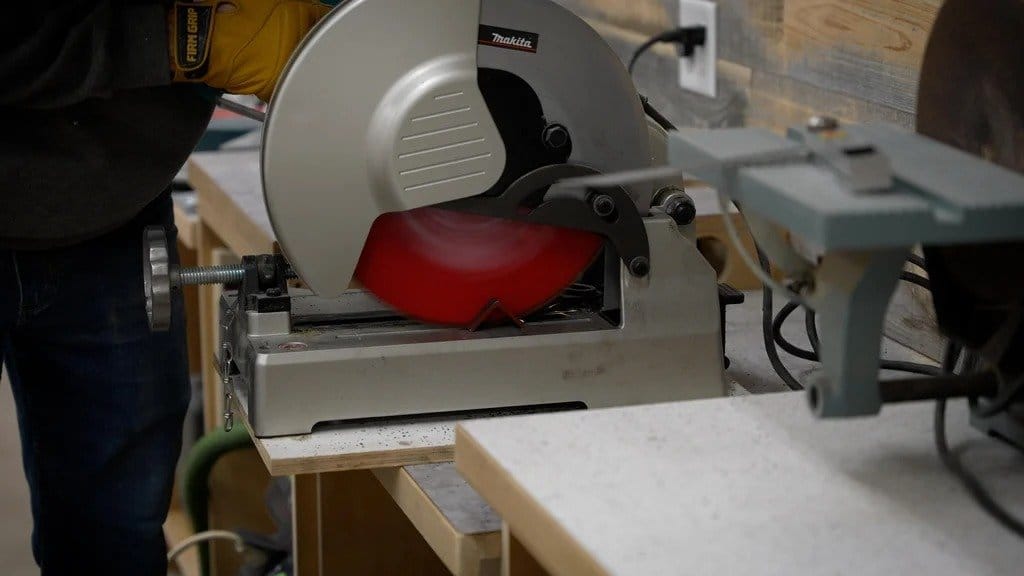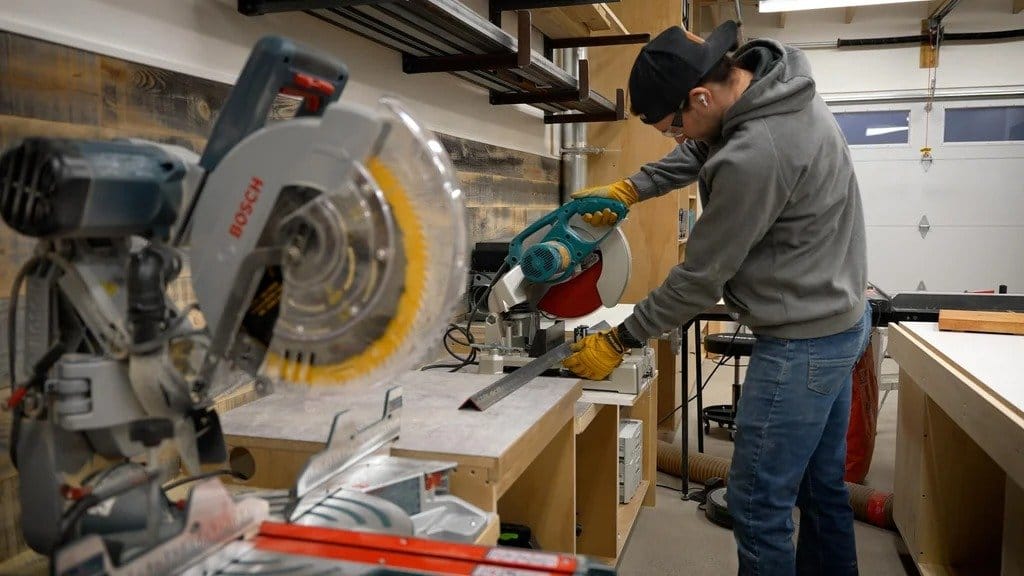 To attach the corners to the board had to be drilled in several holes for fastening. Each bracket has two mounting holes, one at each end.
< img class = "aligncenter" alt = "Bookcase made of wood and metal" src = "https://usamodelkina.ru/uploads/posts/2021-01/1609960388_1-23.jpg"/>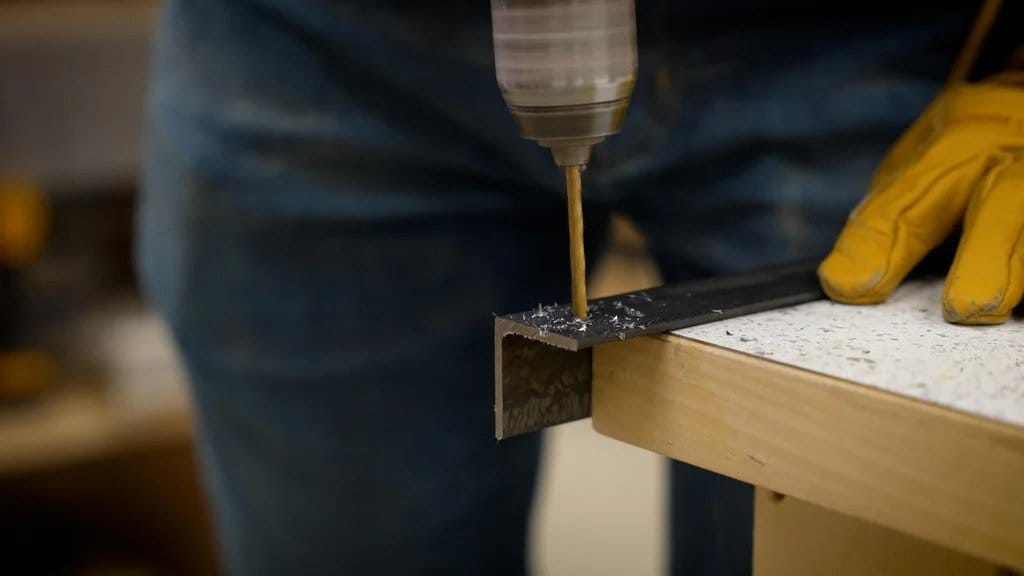 Step four: painting
Before painting, you need to grind the corners and wipe with white alcohol. White alcohol will remove oil residues from the surface, which protects the metal from rust.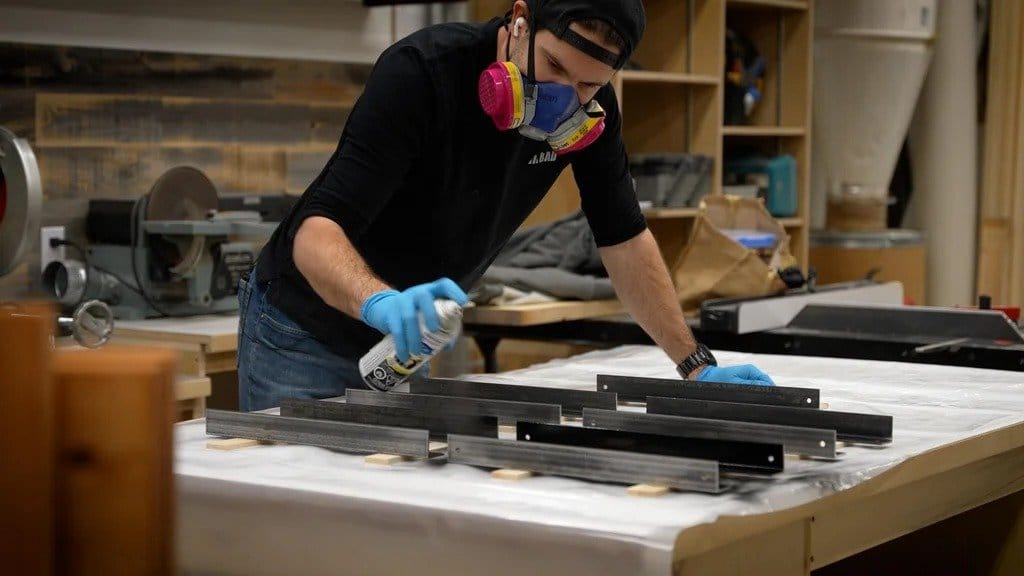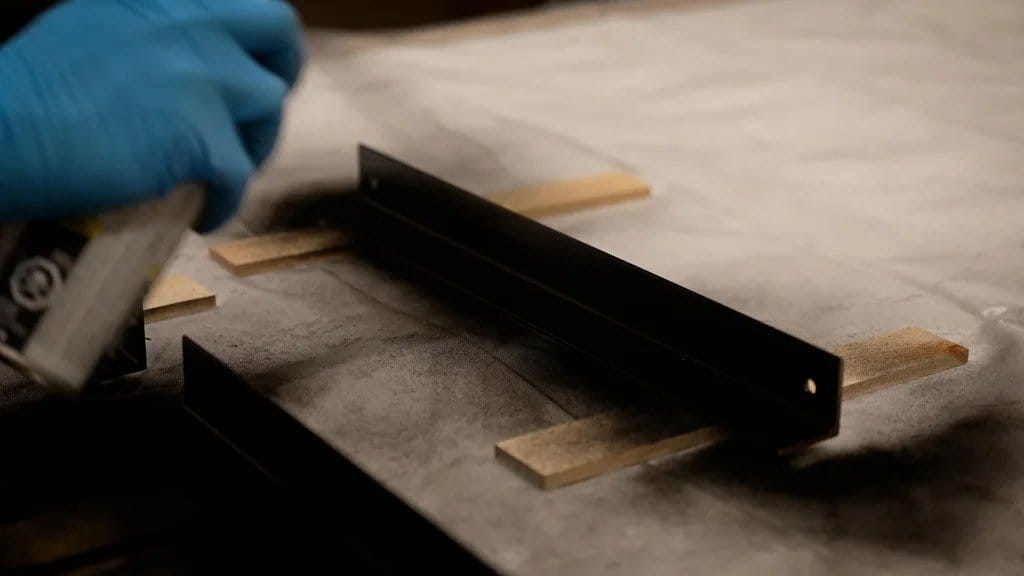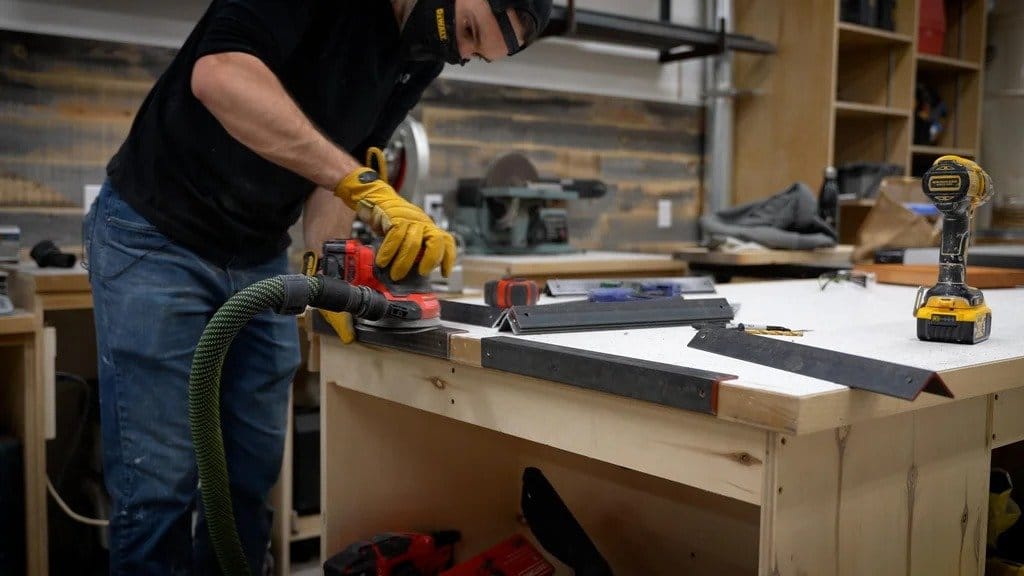 Step five : assembly
While the master was busy with the corners, the wood dried up. Then you can start assembling the rack.
The rack is assembled in a zigzag shape.
First, it fixes the parts with clamps and drills holes for the dowels.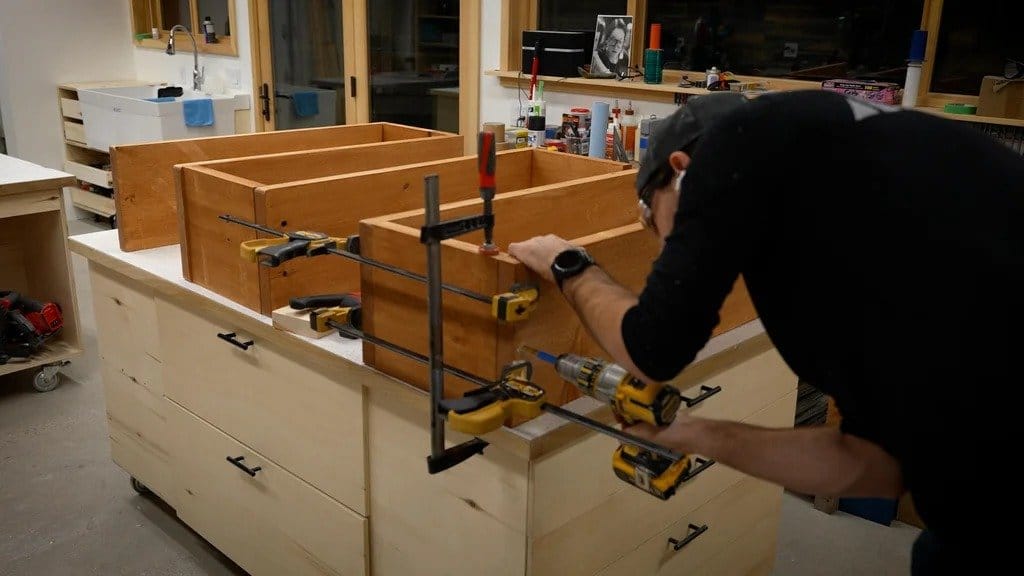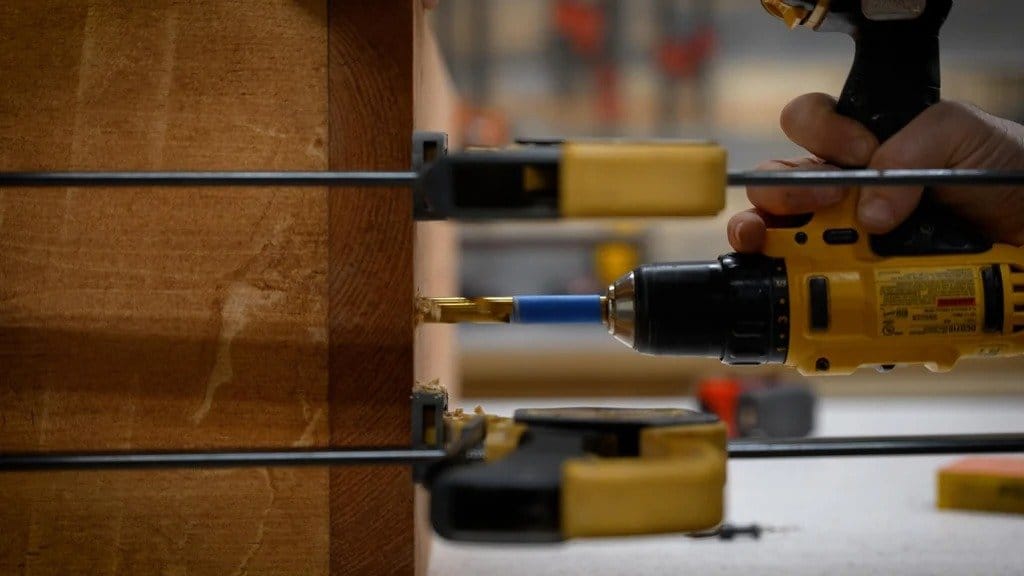 Before installation he applies wood glue to the dowels.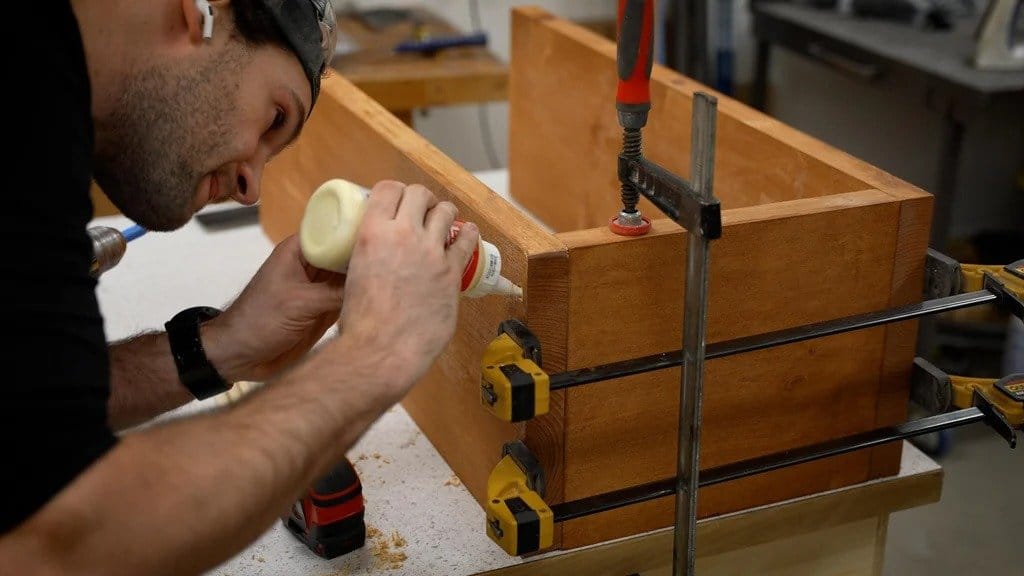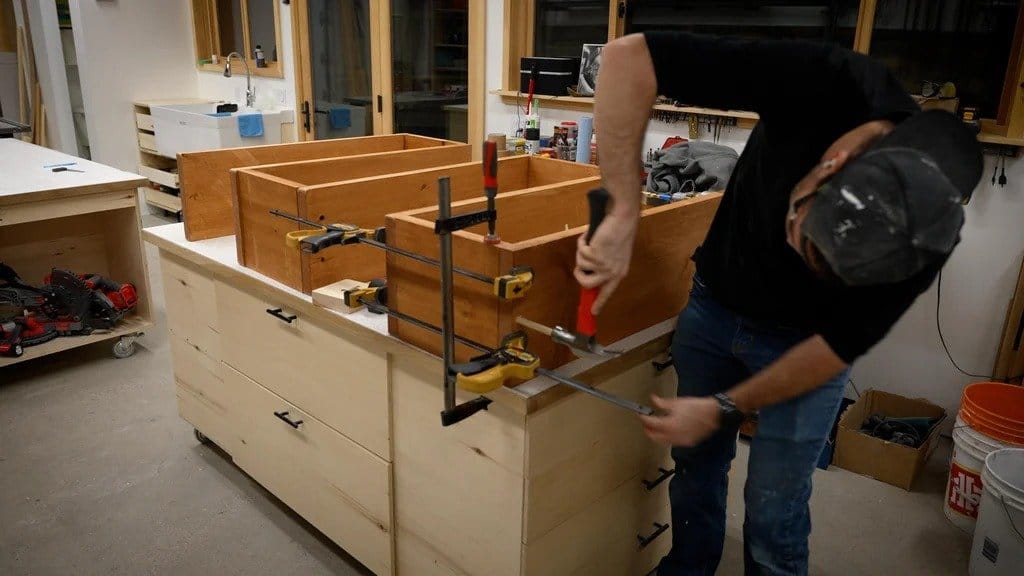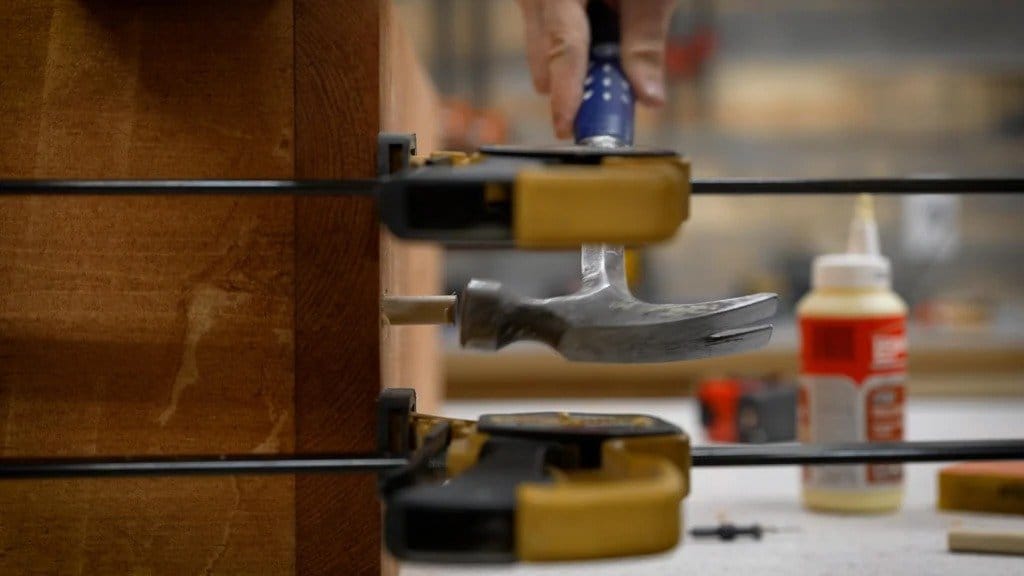 Cuts the dowels.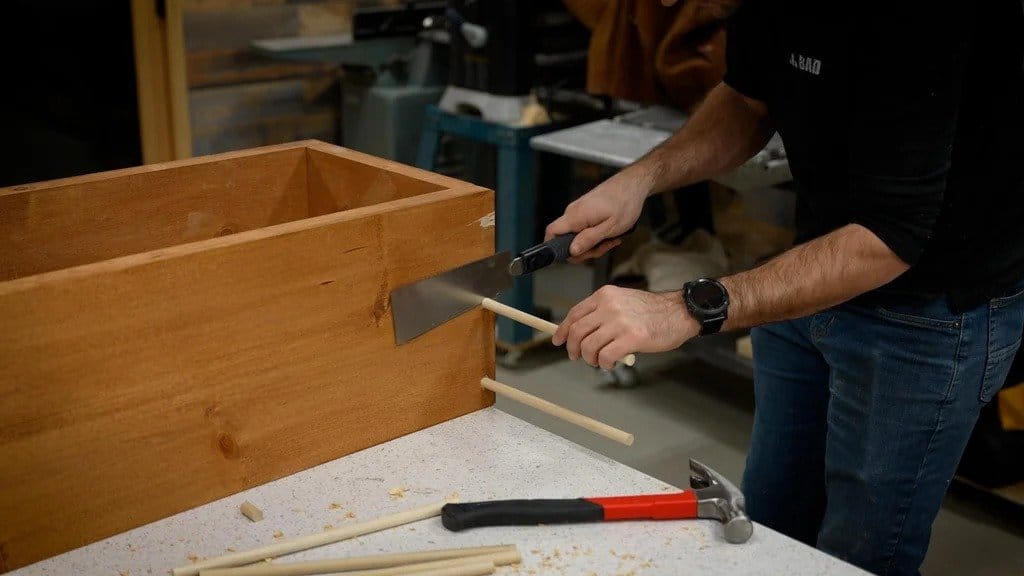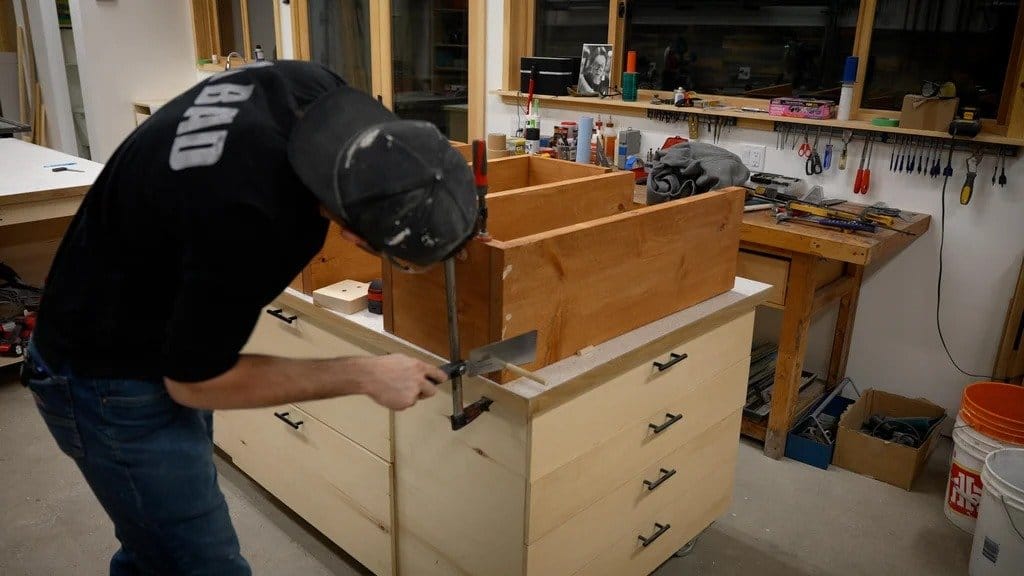 When cutting the dowels, the saw left marks on the surface. The master re-polished problem areas.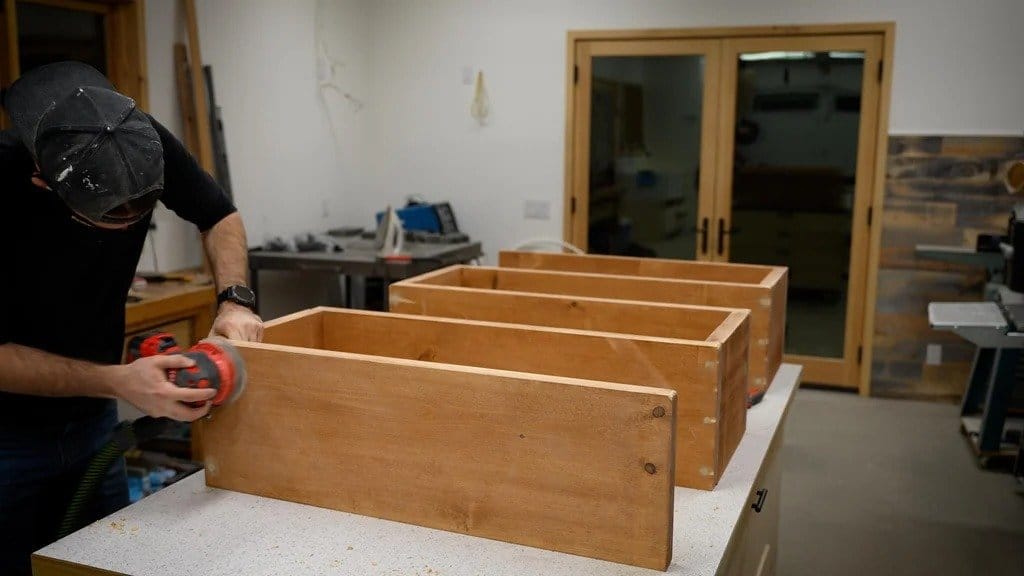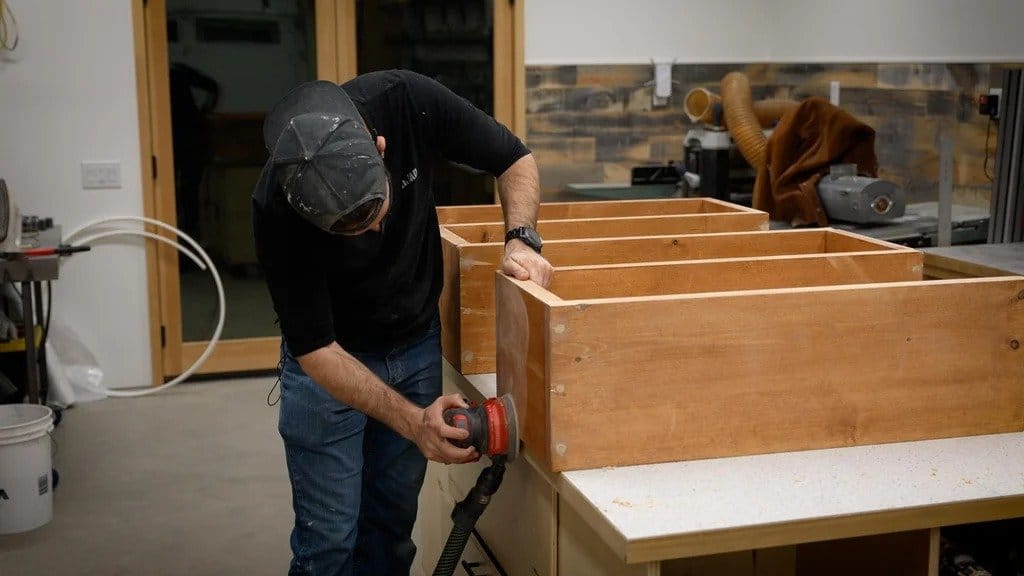 Sets the corners. Drills holes, screws.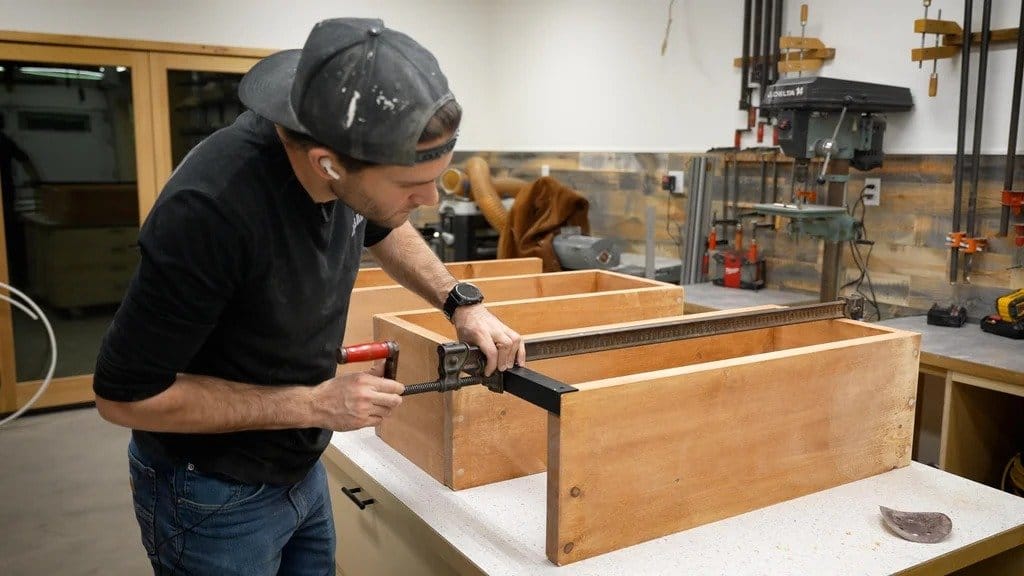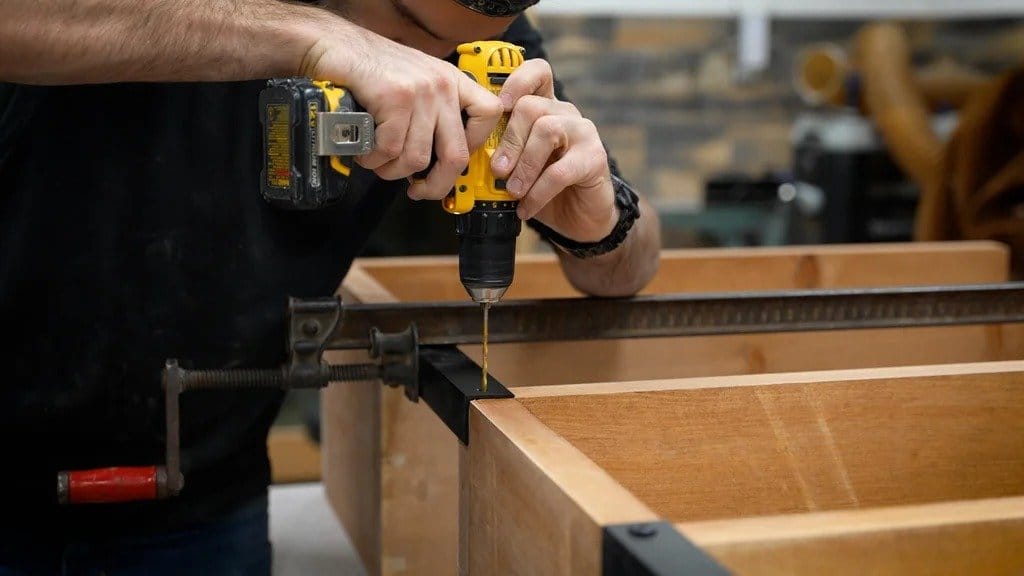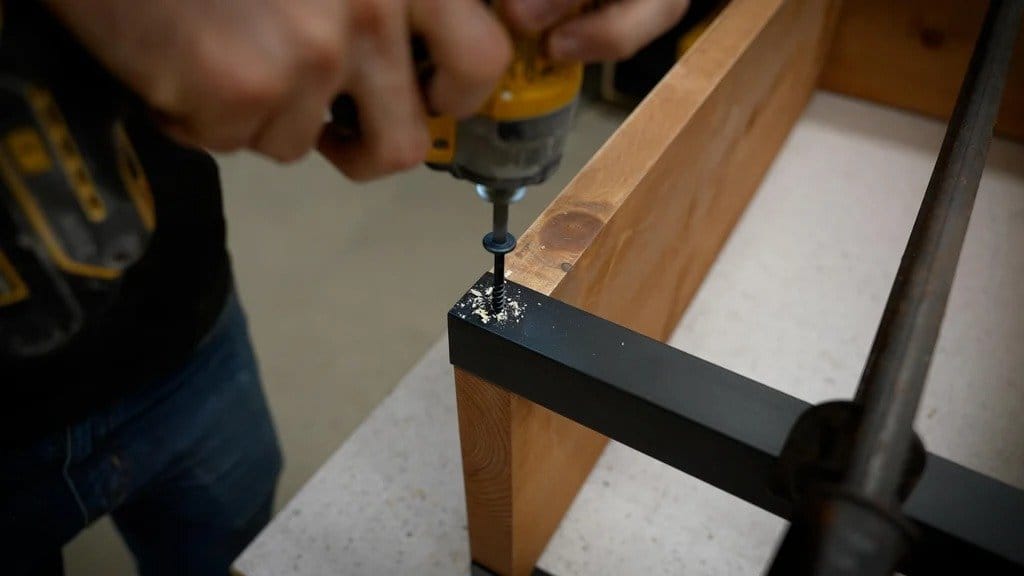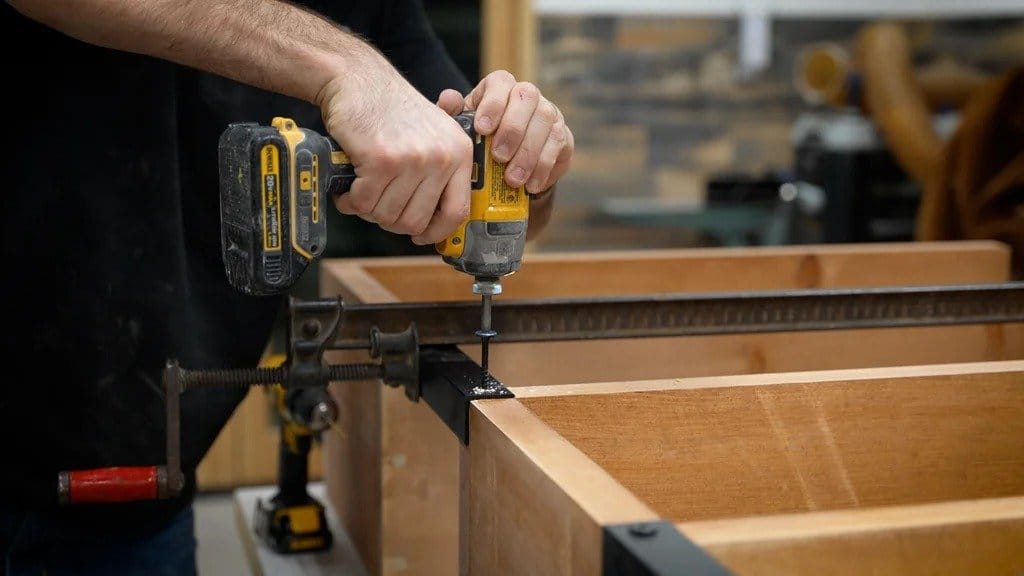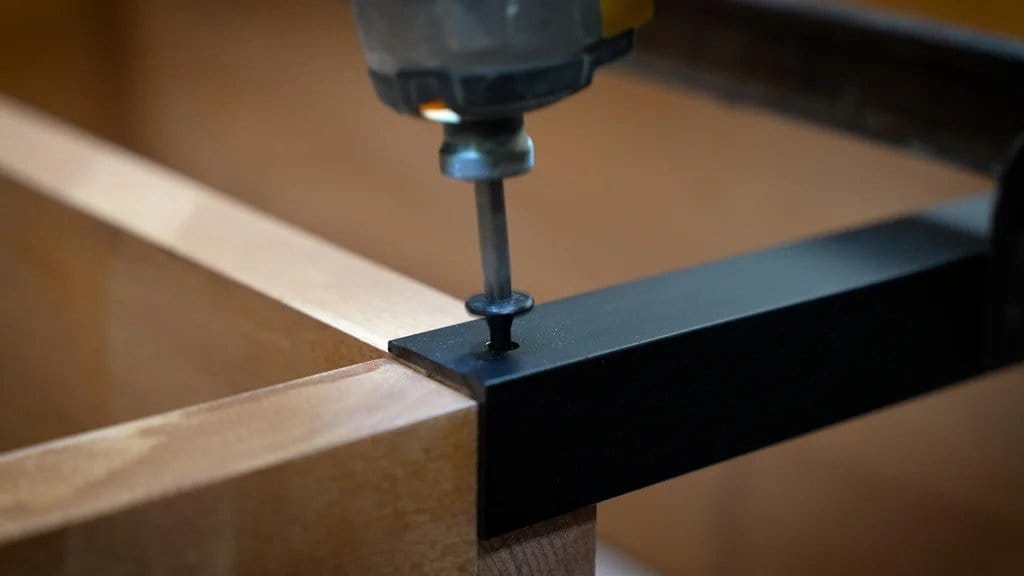 Reapplies finishing material.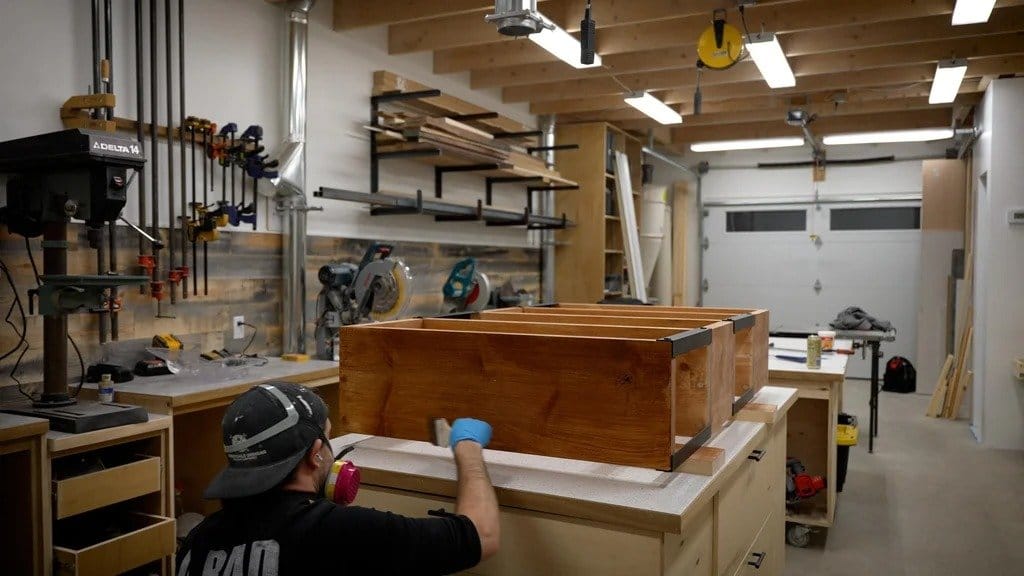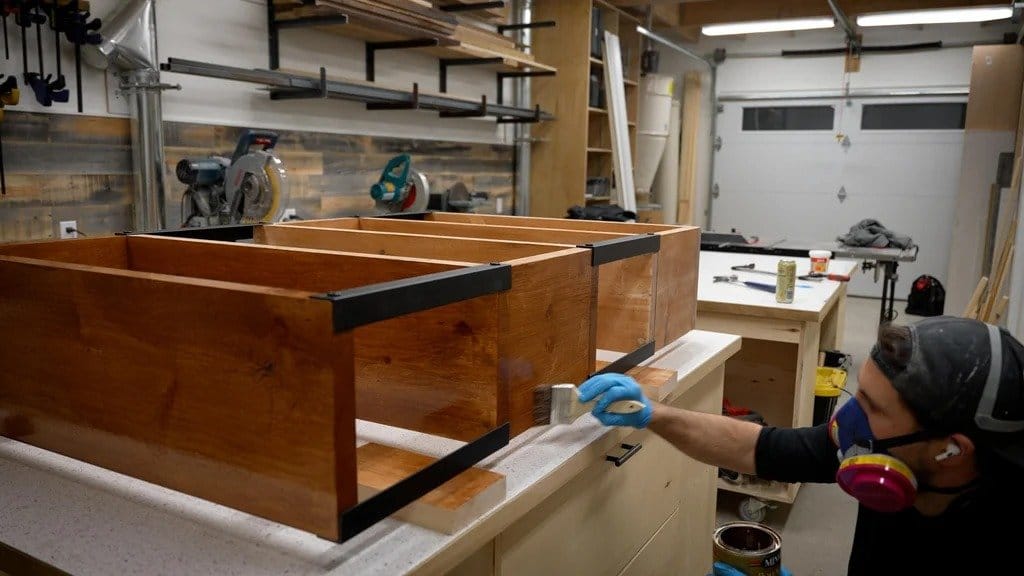 To bookcase the master did not scratch the floor, the master installed the felt pads.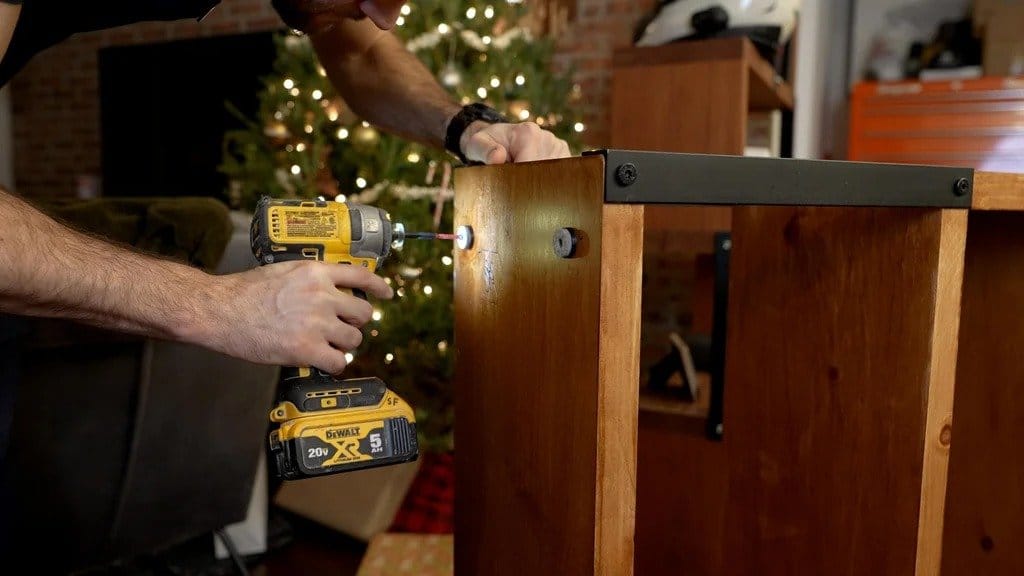 Everything is ready, you just have to put the bookcase on its intended place.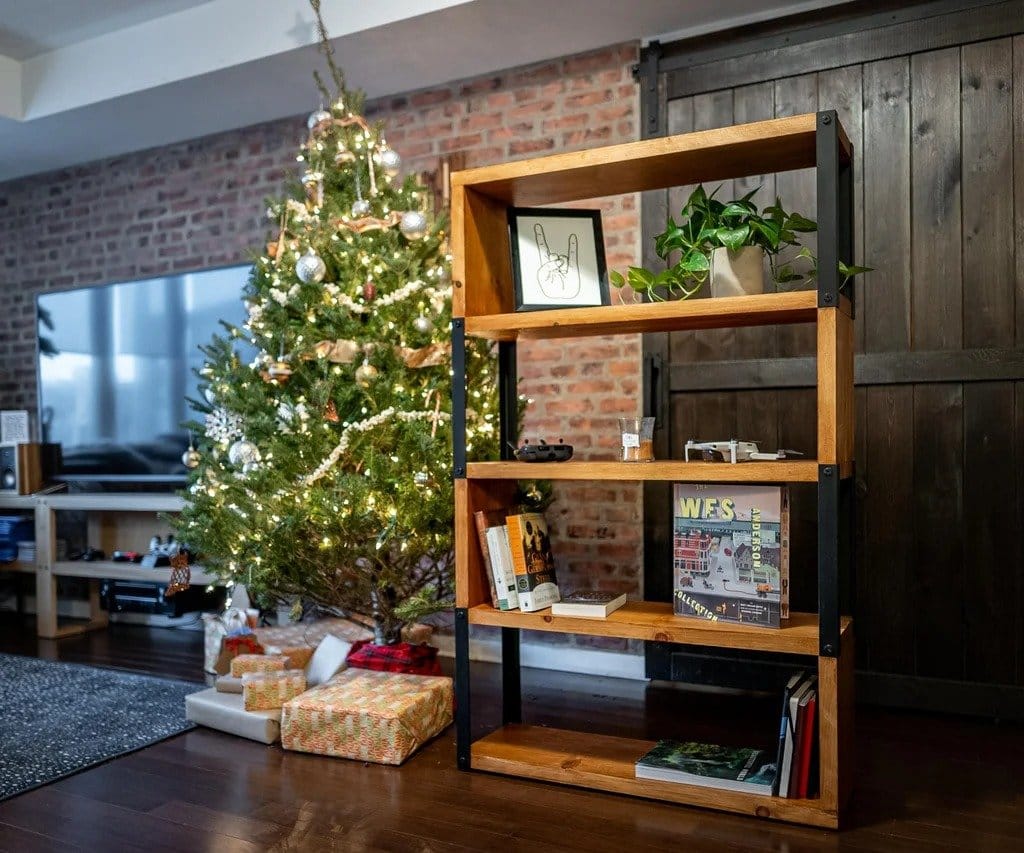 The whole process of making such a rack can be viewed on the video.