DIY
Folding table made of wood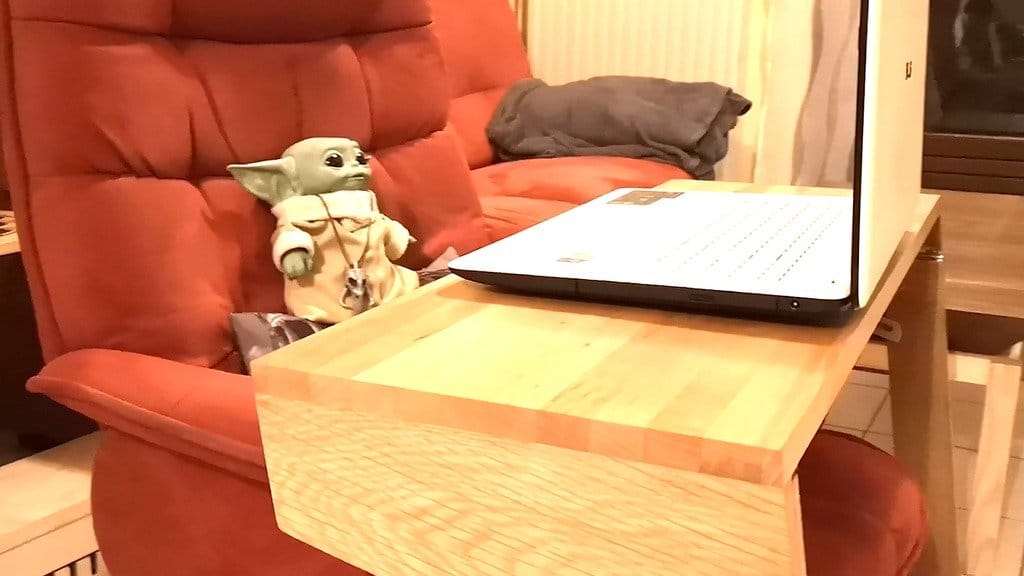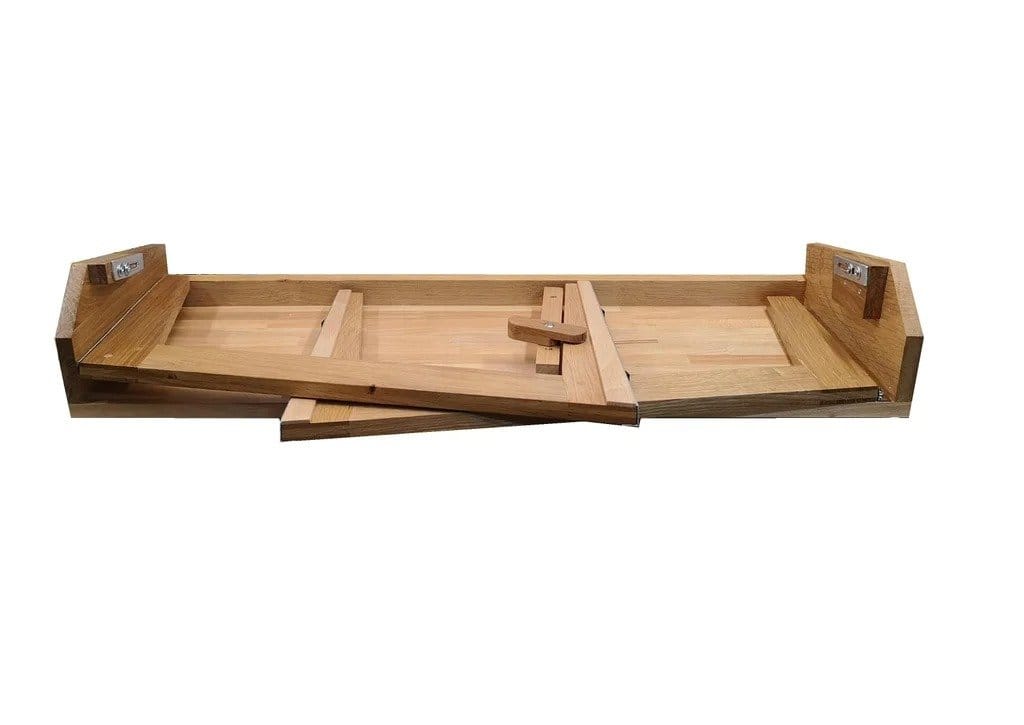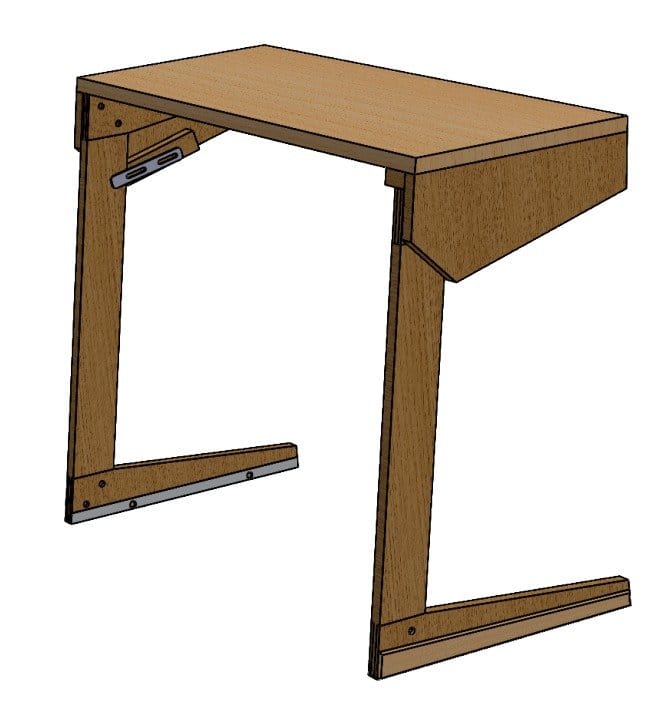 In this article, the wizard will tell us how to make a folding table. Such a table can come in handy if you have limited space. It can be quickly expanded and quickly assembled.
Tools and materials:
-Lumber;
-Royal loop;
-Furniture fittings;
-Rollers;
-Aluminum corner;
-Vise;
-Nozhovka;
-Marker;
-Roulette;
-Clips;
-Drilling machine;
-Hammer;
-Joiner's glue;
-Eraver;
-Seme paper;
-Aerosol varnish;
-File;
-Screwdriver;
Step one: drawing
First, the master made a drawing of the table.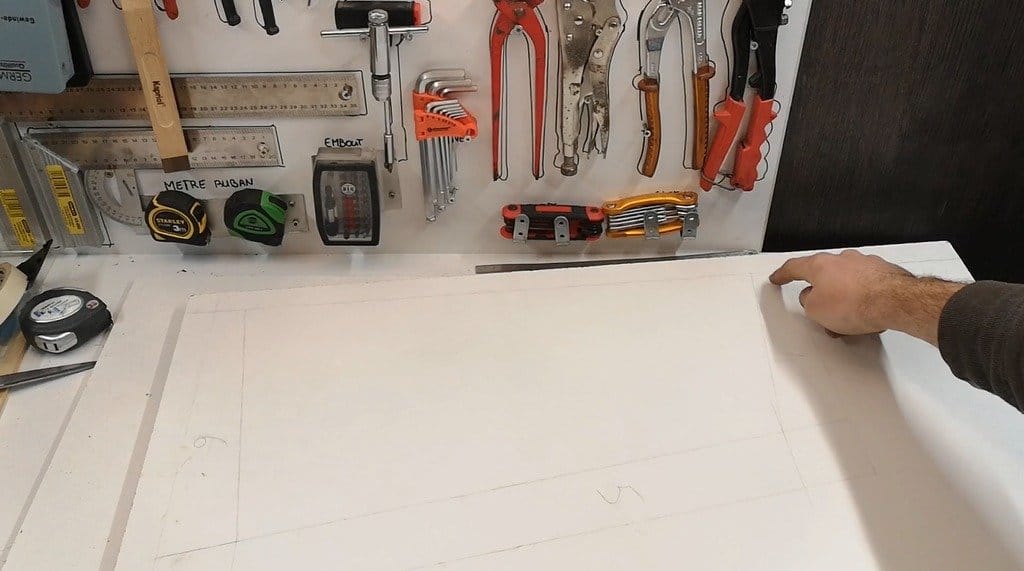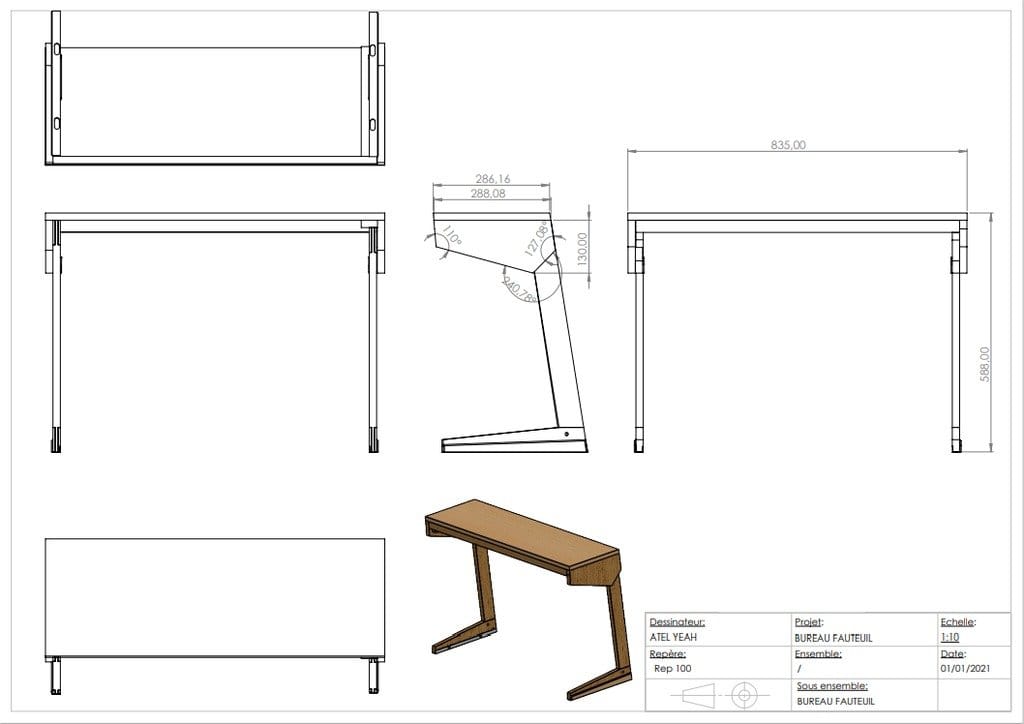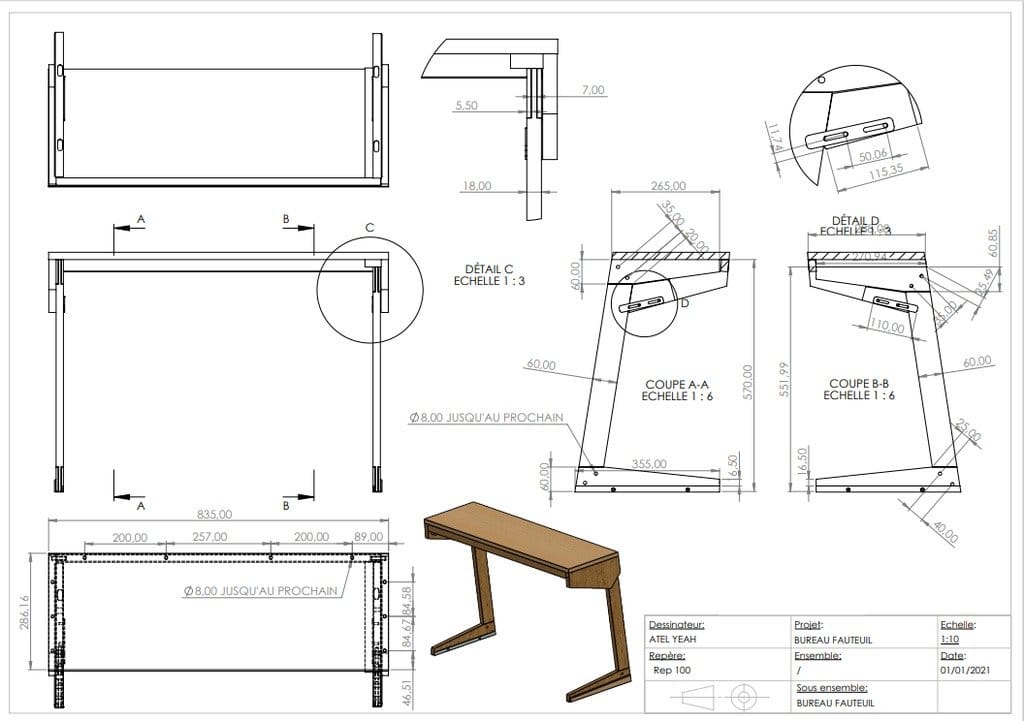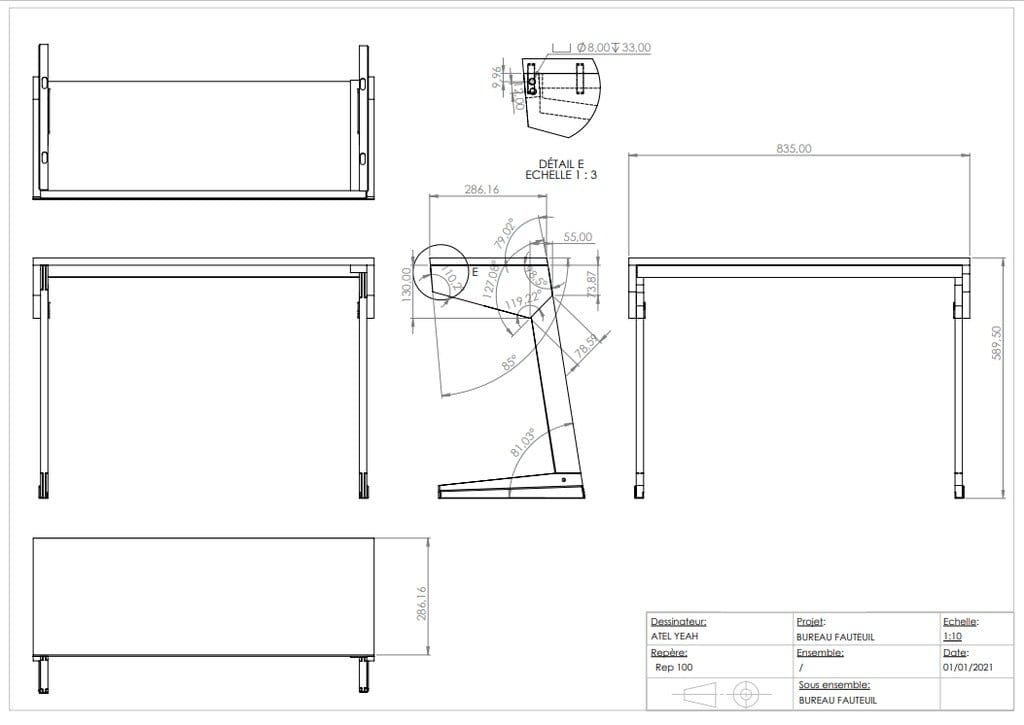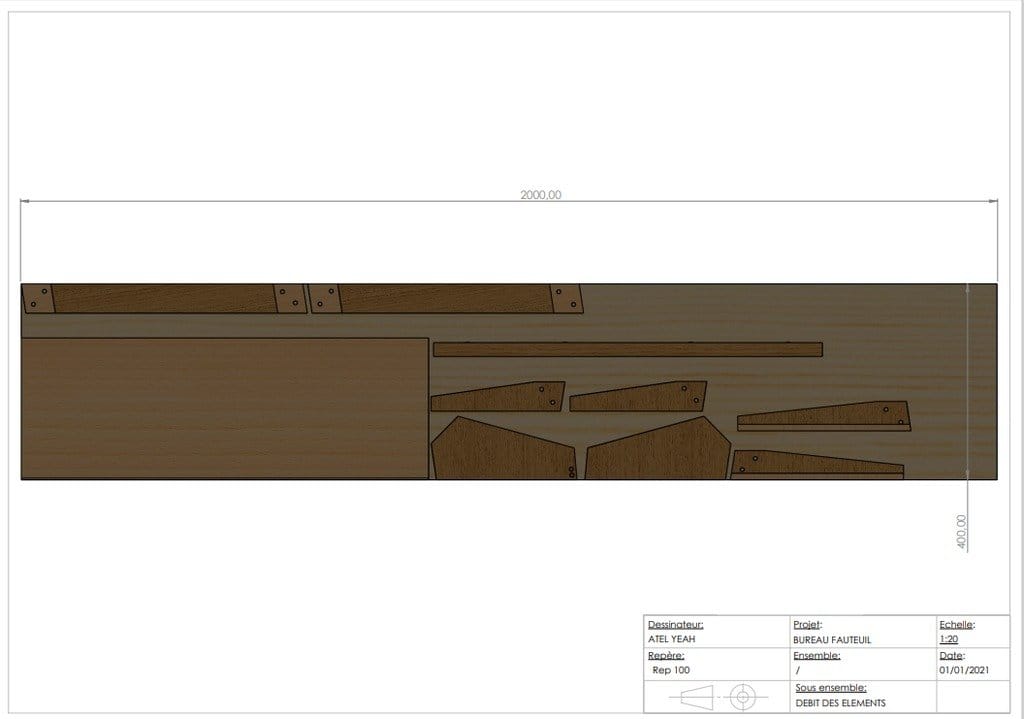 Files with drawings can be downloaded below.
BUREAU FAUTEUIL DIY.PDFDEBIT PANNEAU BUREAU FAUTEUIL.pdf
Step Two: Legs
Next, cuts out the details of the legs. The legs will be mounted on piano hinges and fold into the table top.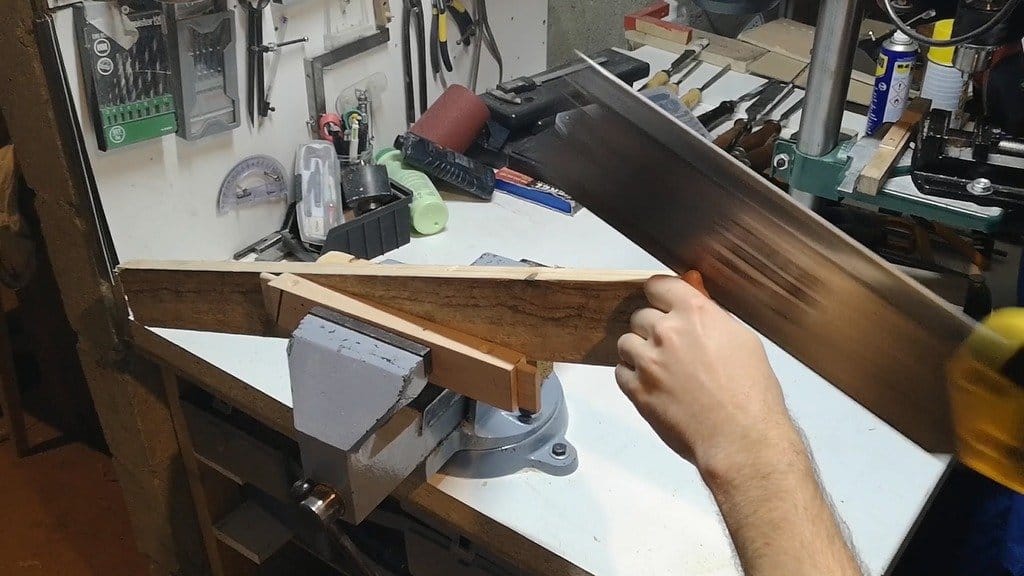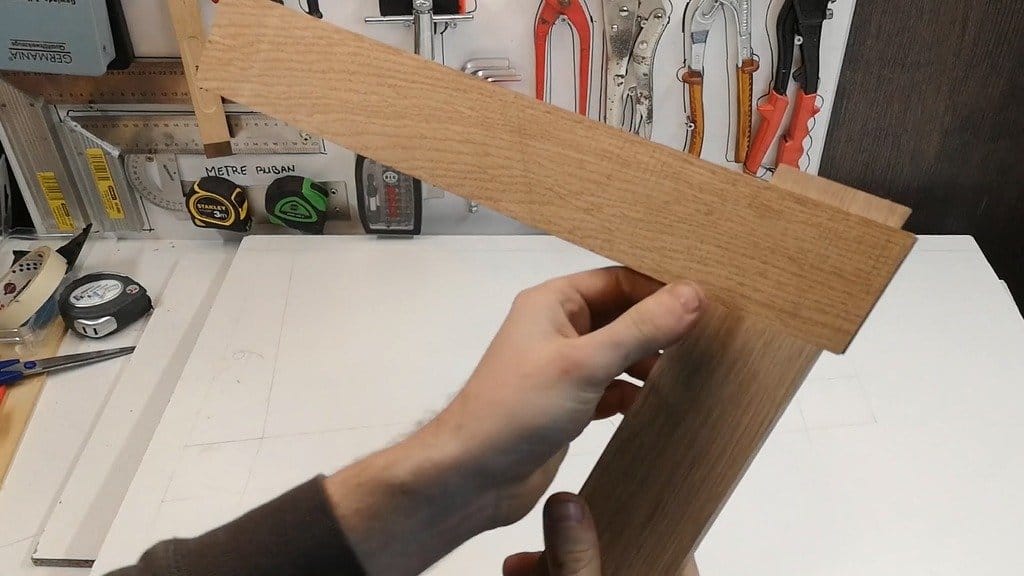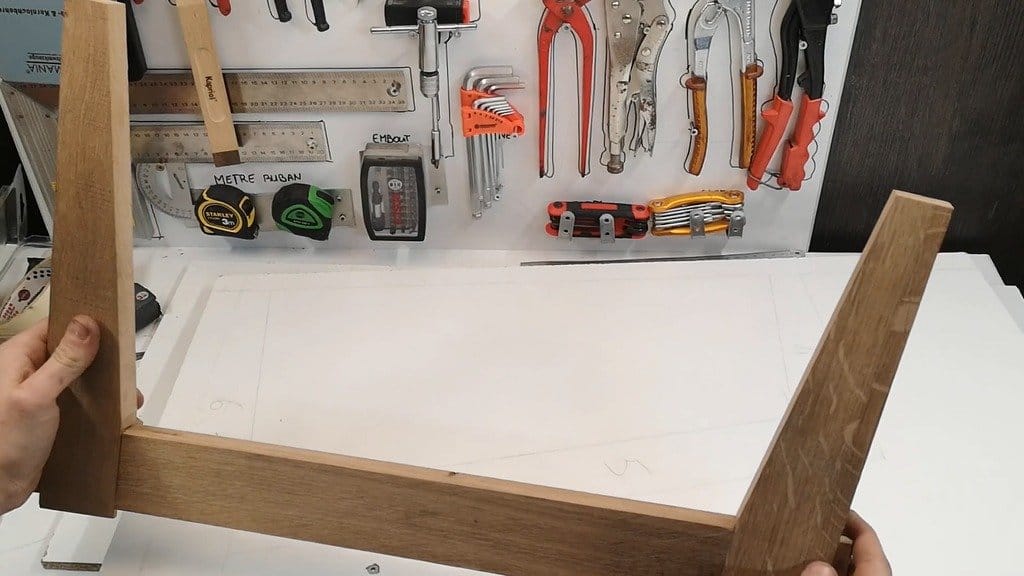 Then glues the legs.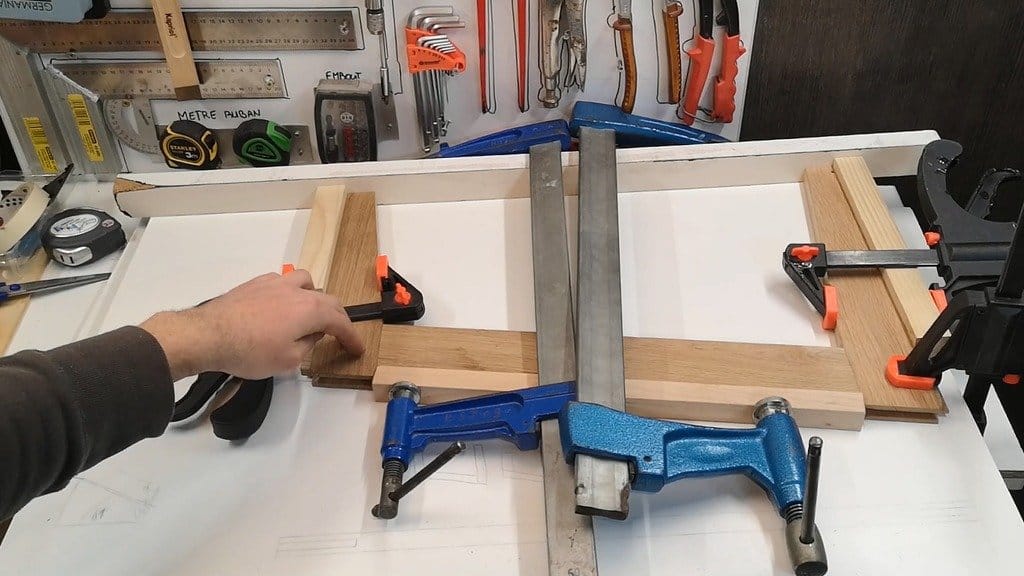 Drills holes and installs tongue-and-groove piles for knot strength.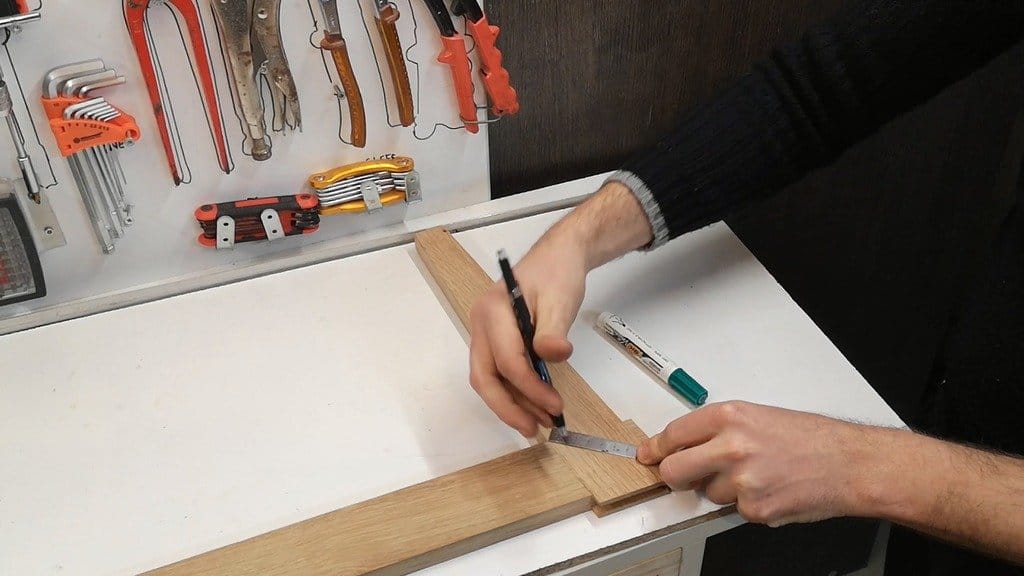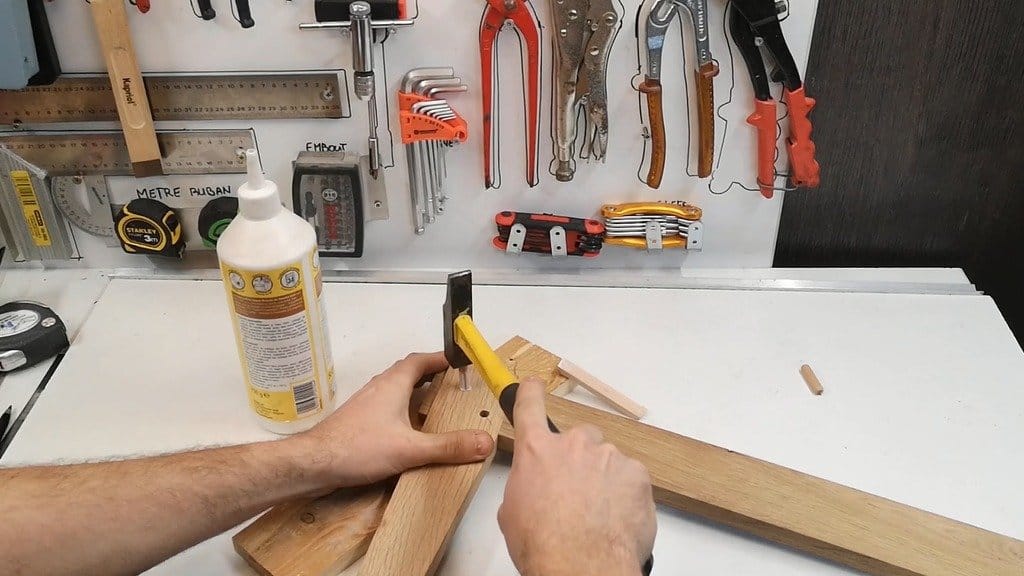 Step three: tabletop
Now you need to cut out the details of the tabletop according to the drawings. Drill the mounting holes and assemble the table top.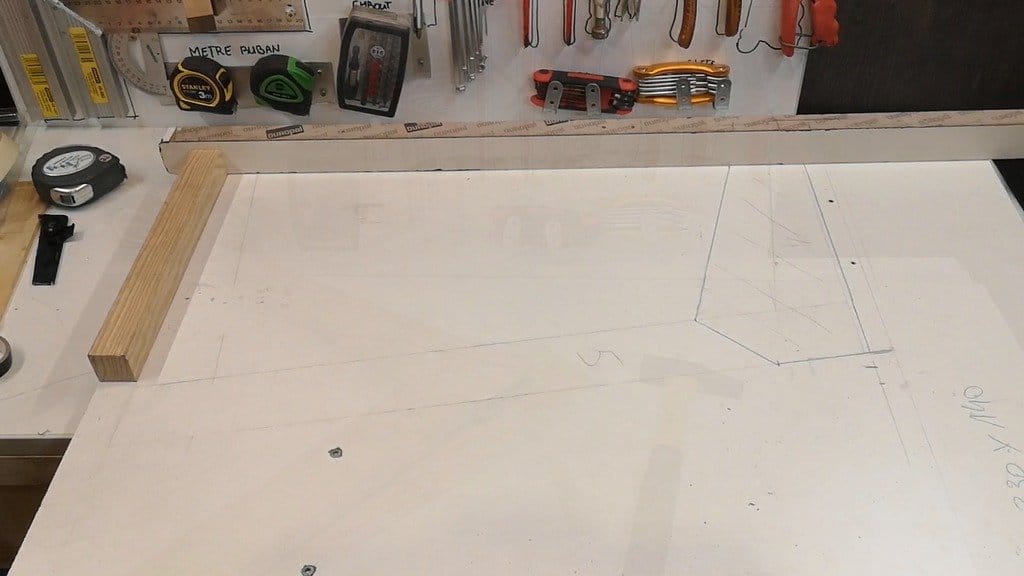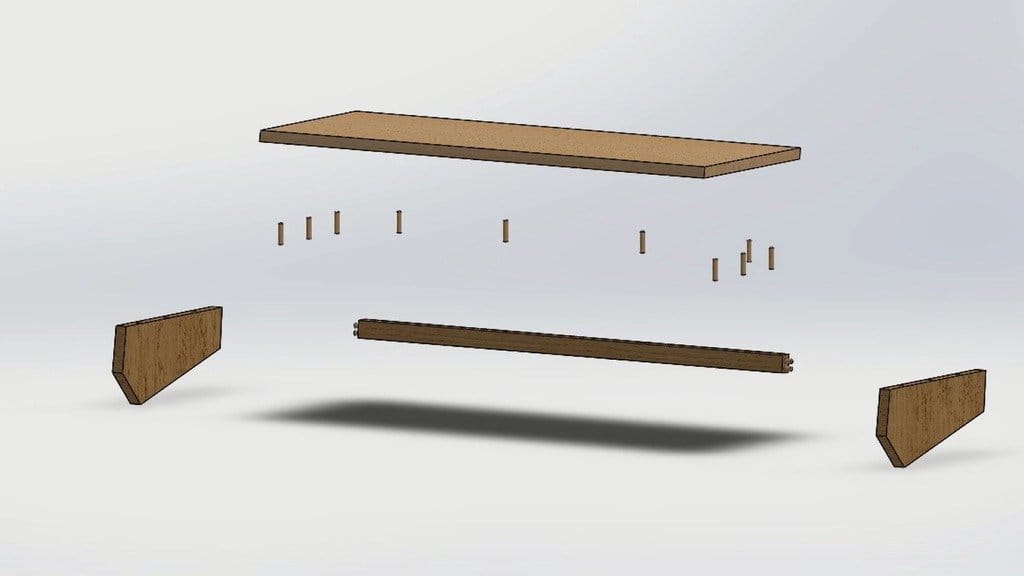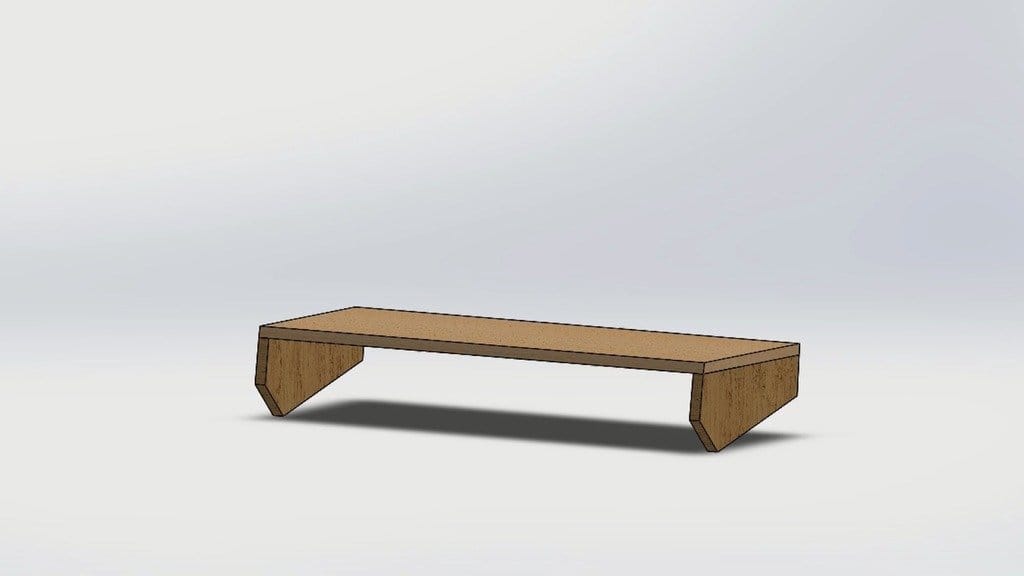 Step four: installing the legs
As already mentioned, the legs are attached to the piano hinges.
Cuts stitches to length. Drills holes, screws on hinges.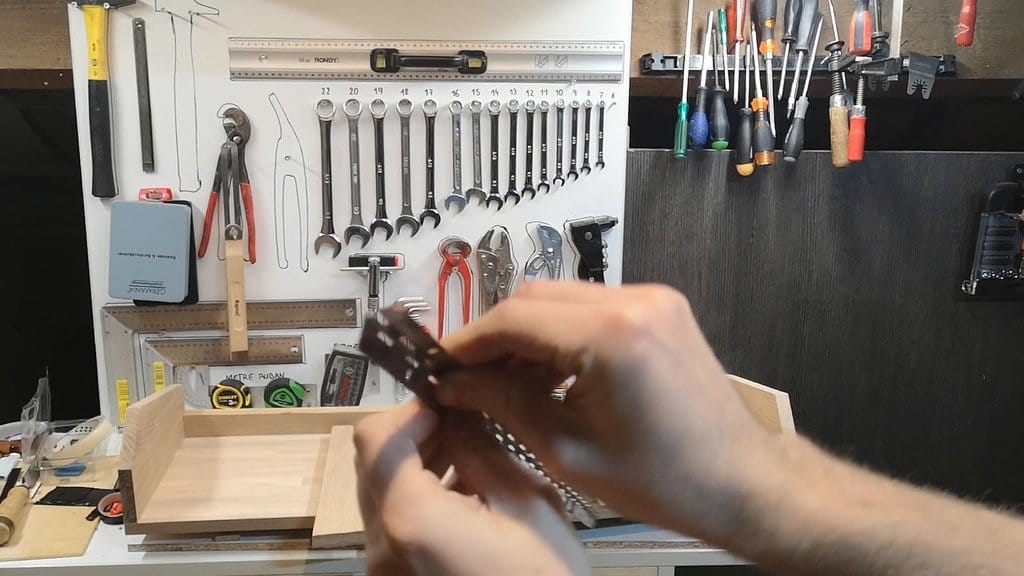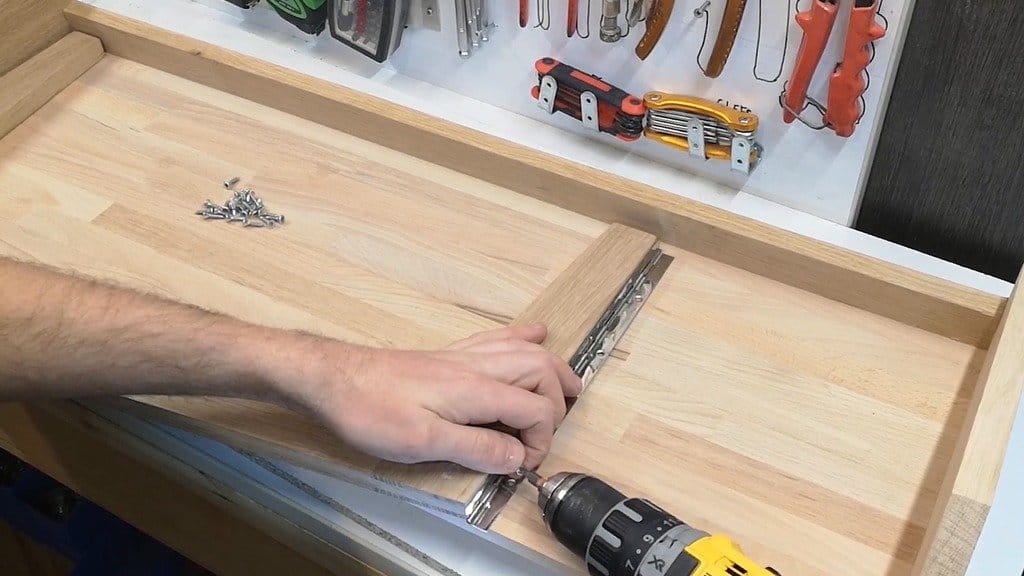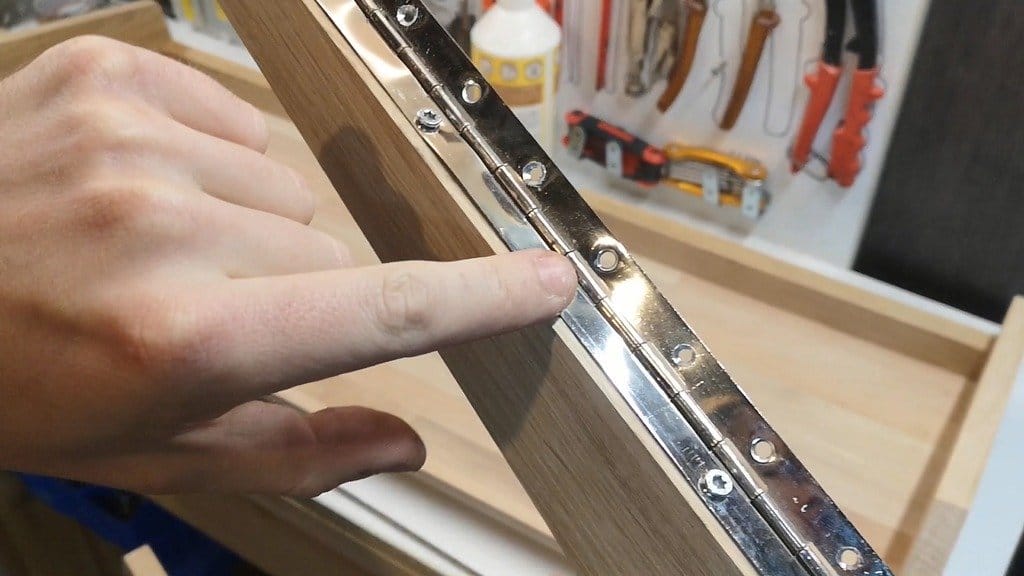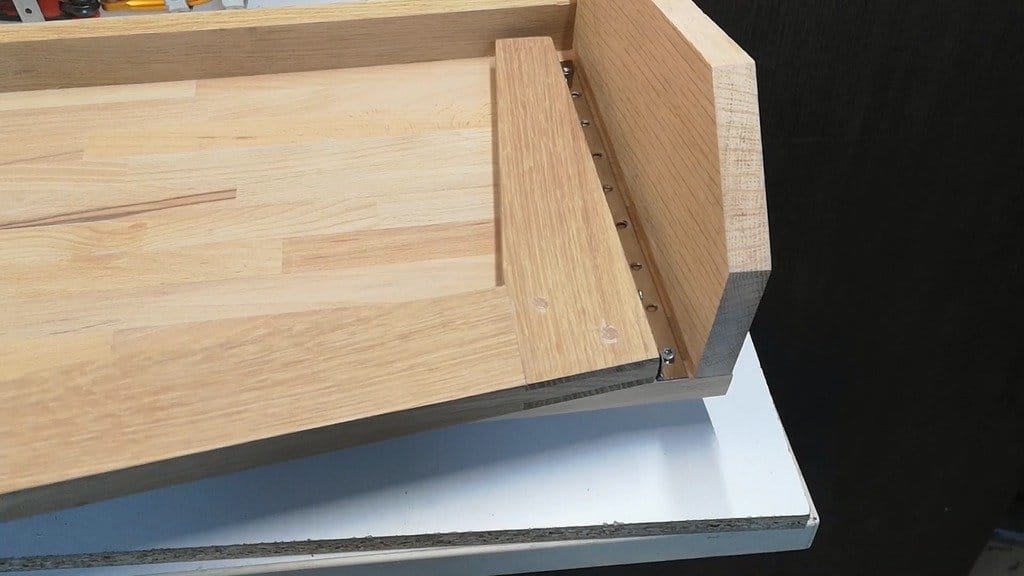 Fastens the bars on which the valves will be attached.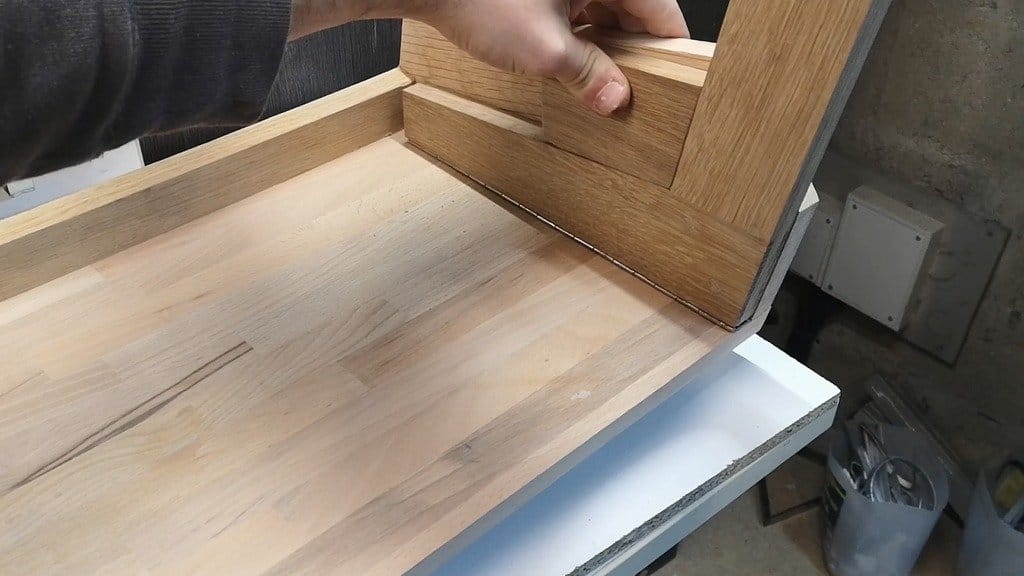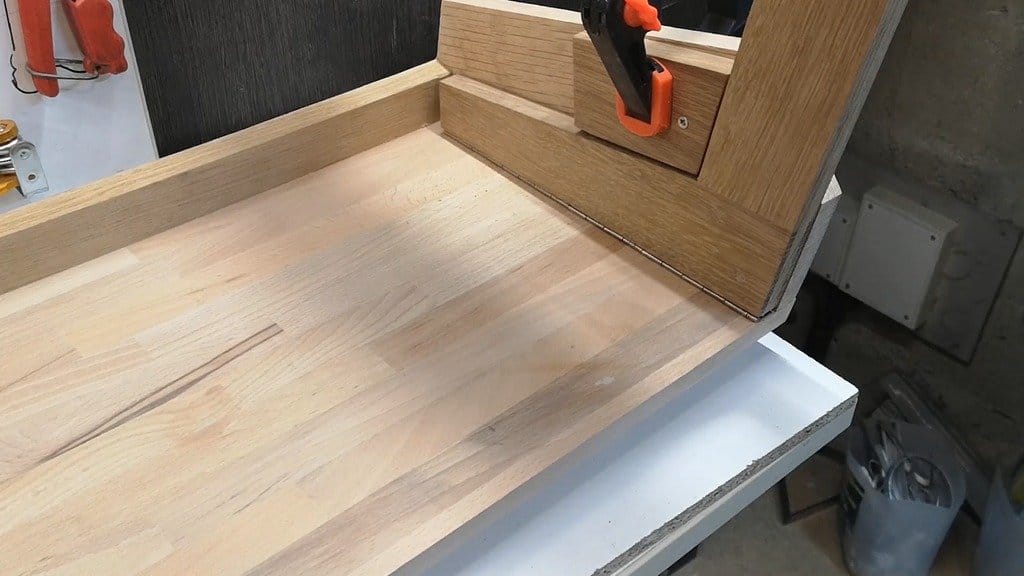 Step five: rollers
To make it easy to move the table back and forth, the master decided to install rollers at the bottom of the legs.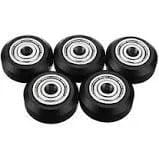 Mills holes in a wooden block.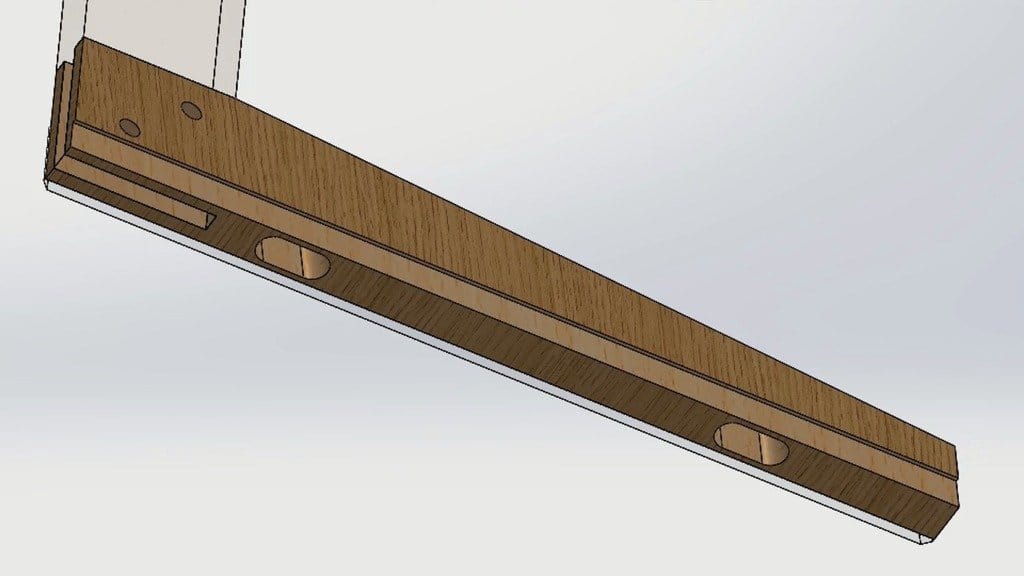 The aluminum corner will overlap the bottom of the bar. In the corner, you also need to cut holes coaxially with the bar.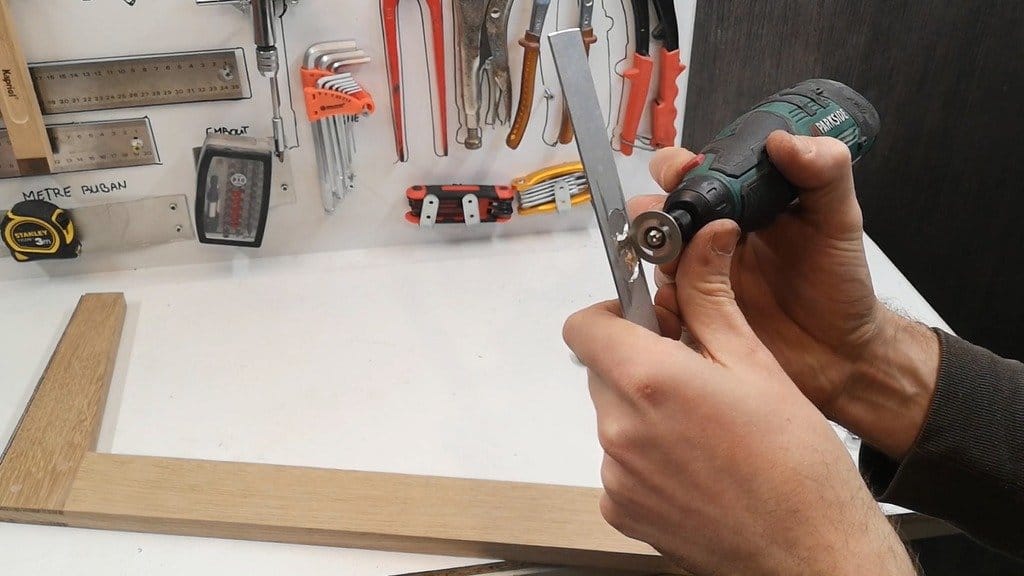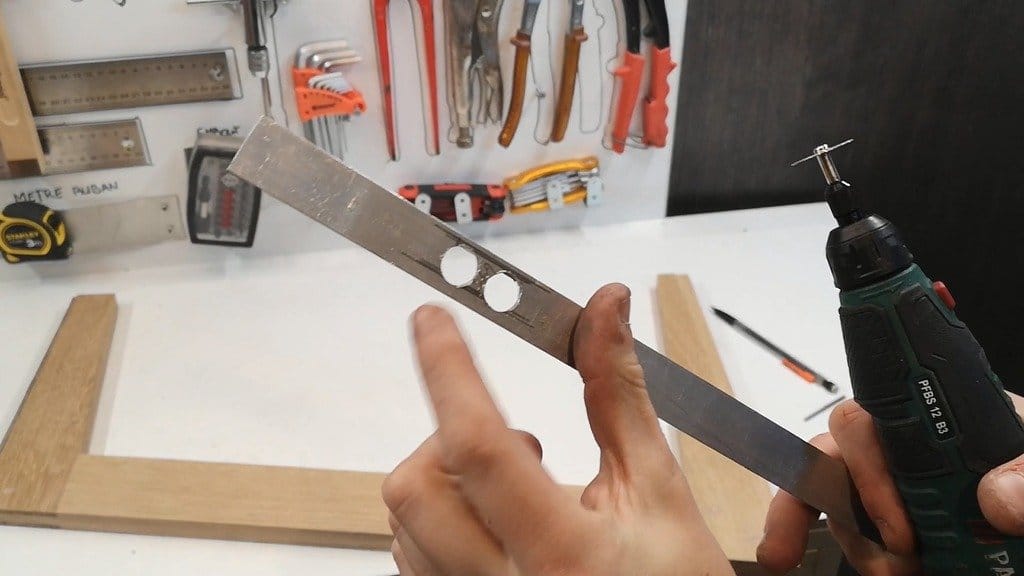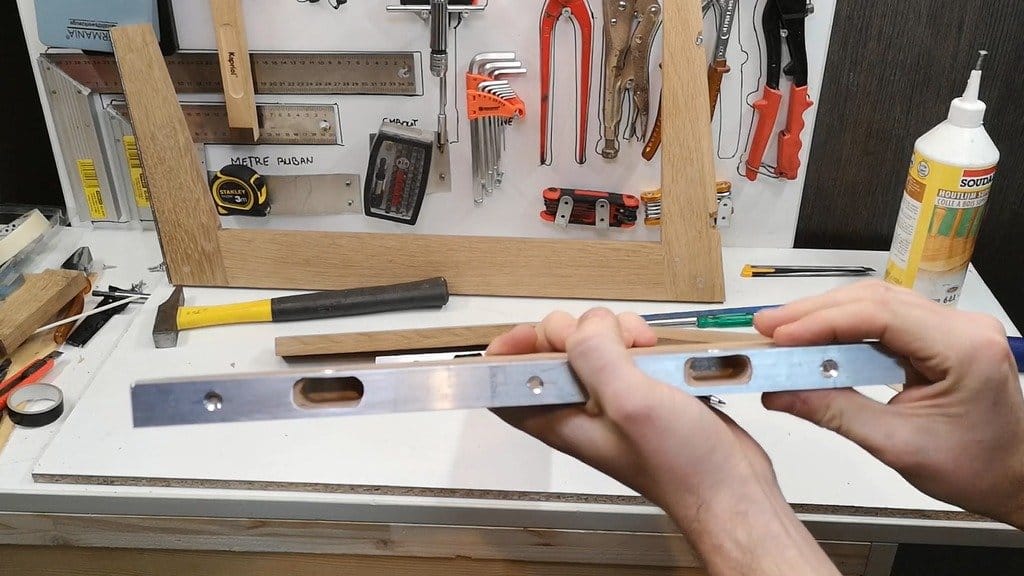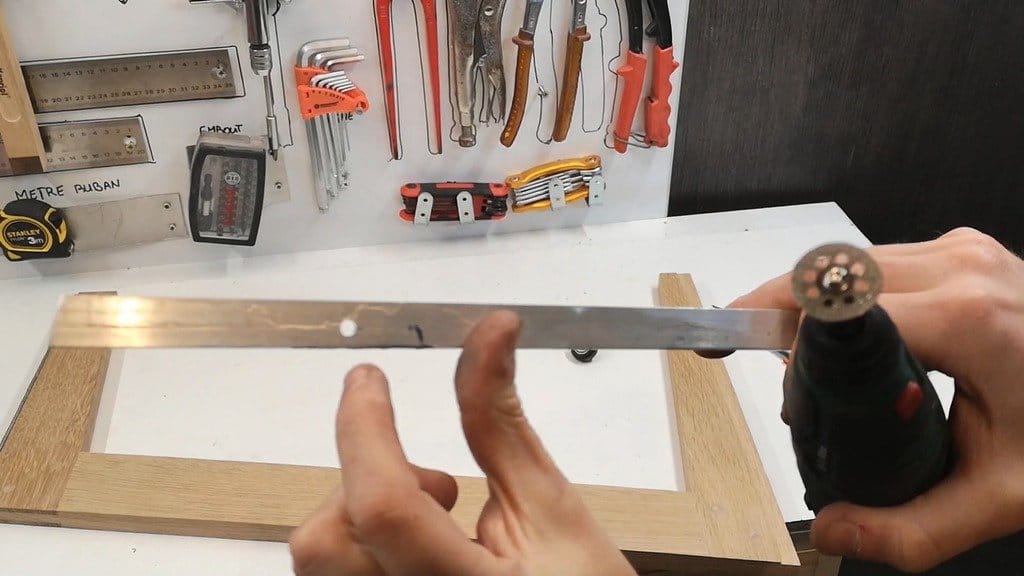 To hide the aluminum corner cuts out a wooden overlay.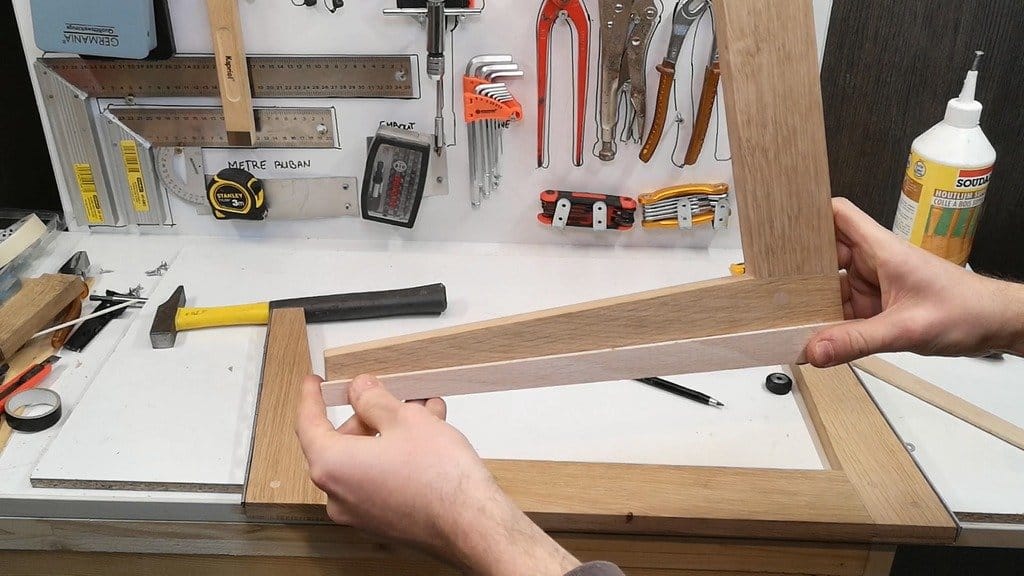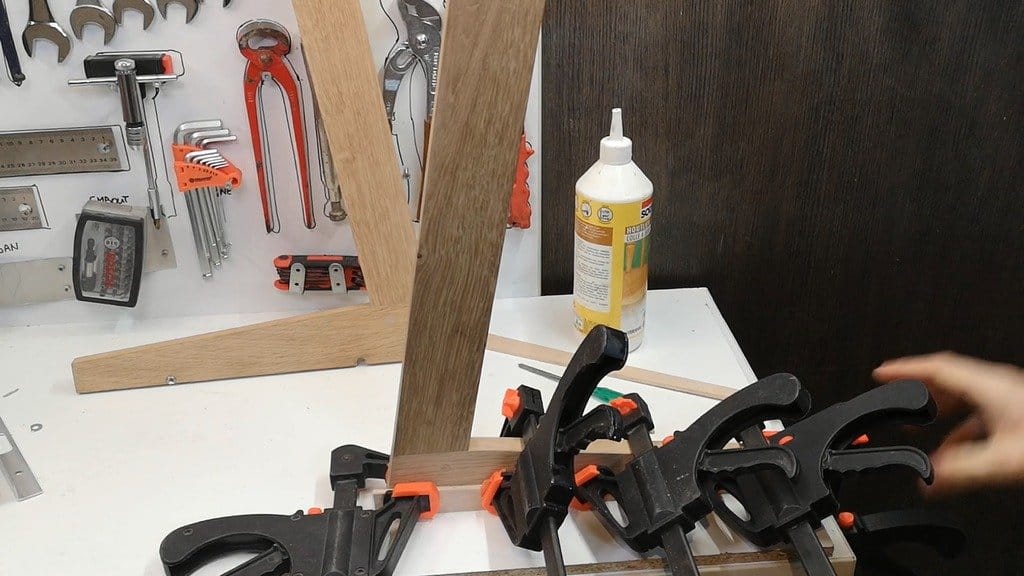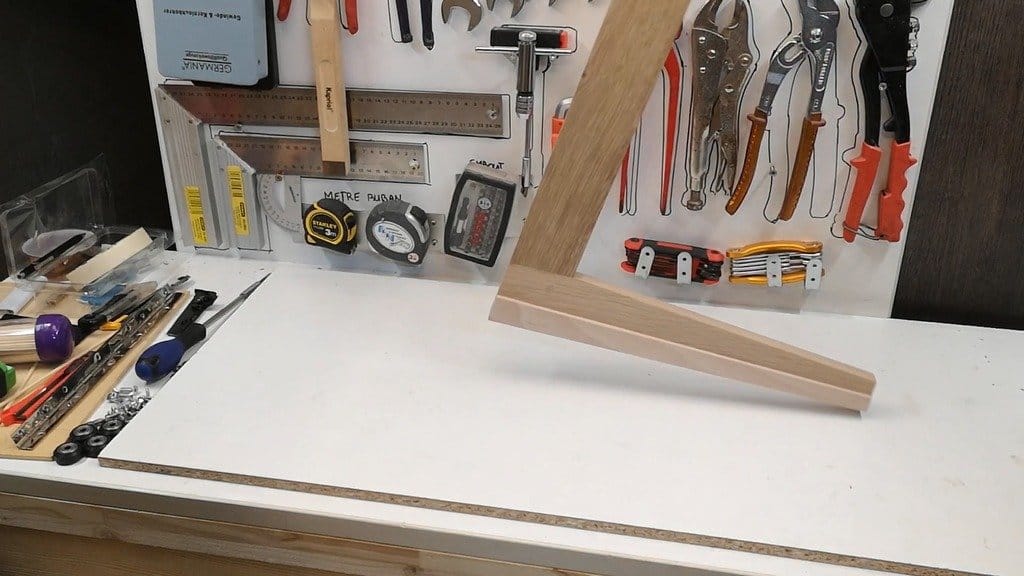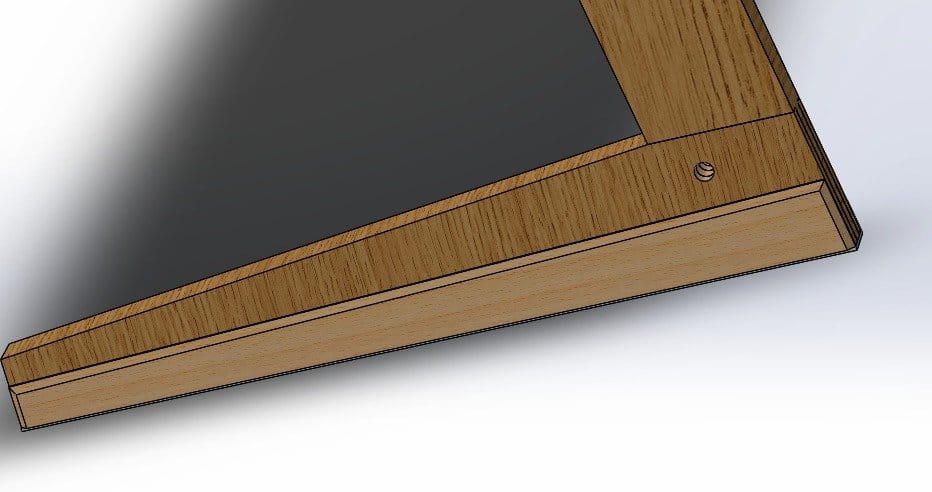 Step six: sanding, varnishing
Sands the table parts with 150 to 400 grit sandpaper. Covers parts with varnish in 3 layers.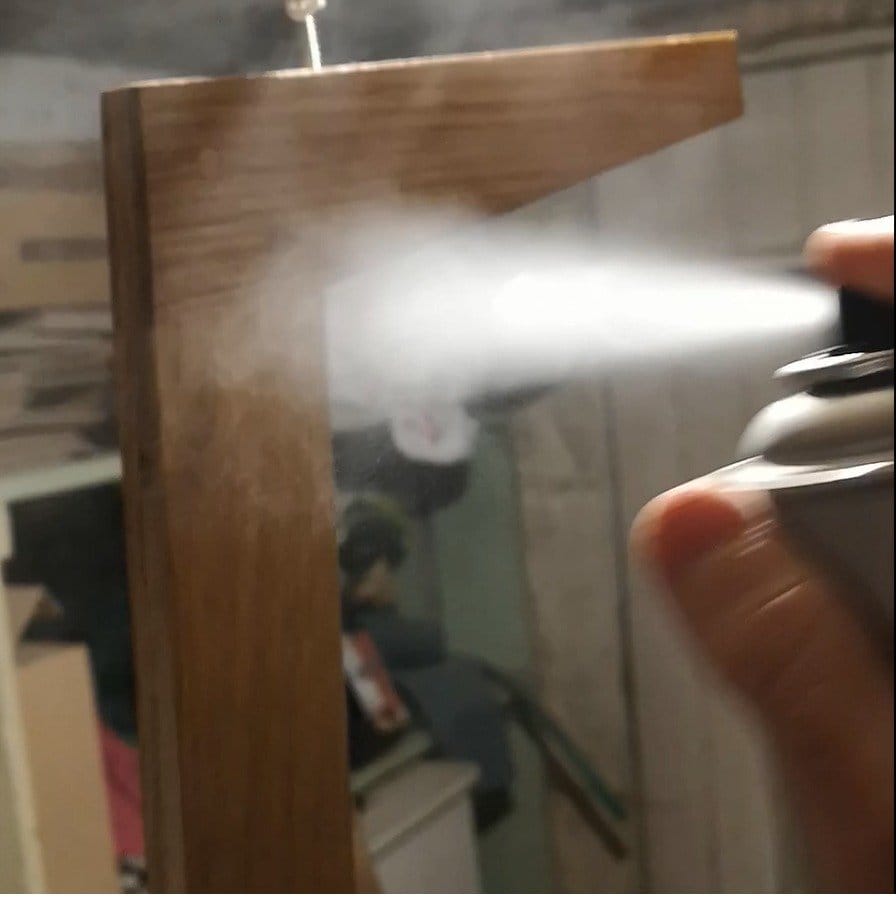 Step seven: clamps
To fix the legs ( so that they do not fold open), the master makes and installs metal clips.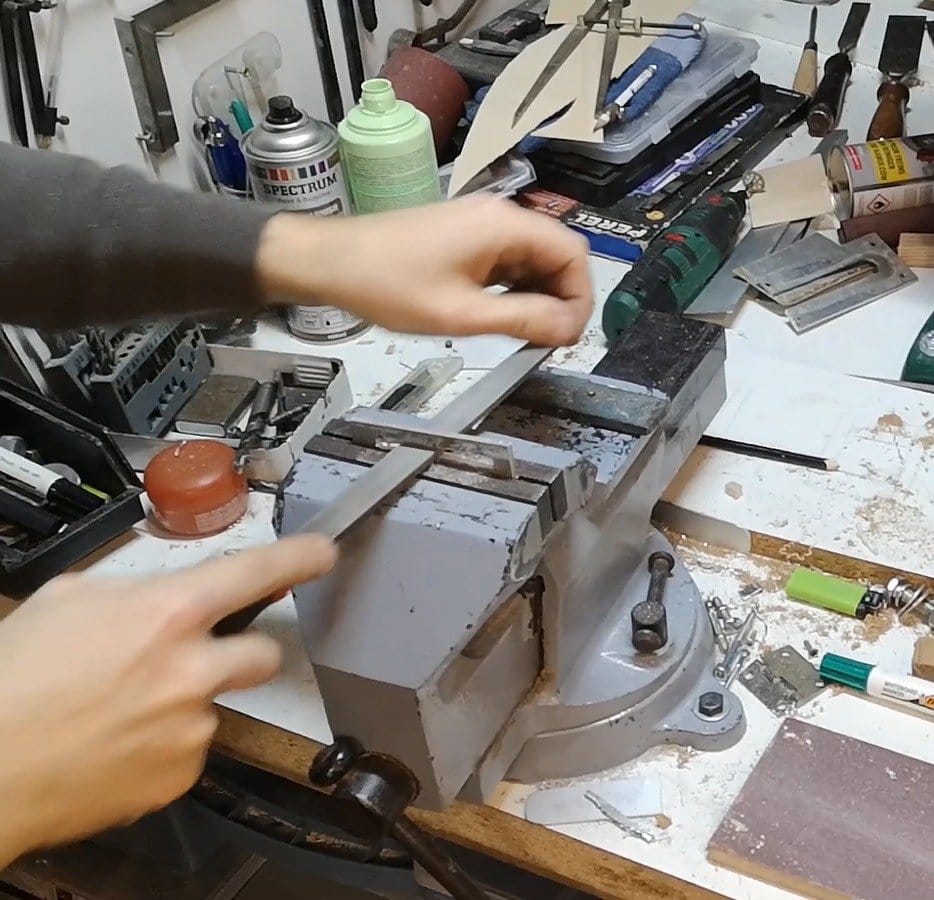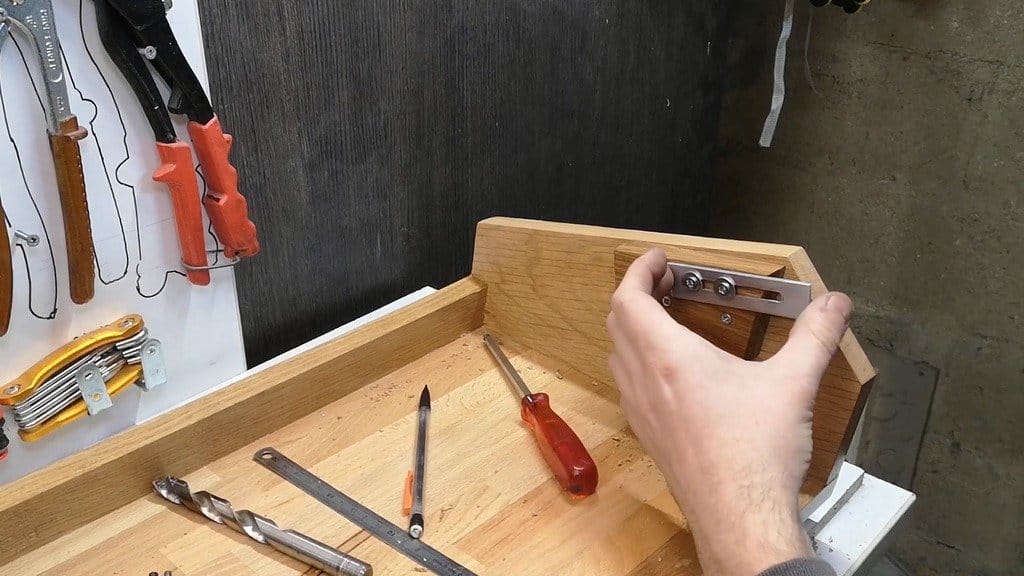 Step eight: assembly
After the varnish has dried, proceeds to assemble and install the legs. Fastens the corner. Installs rollers. Screws the legs to the table top.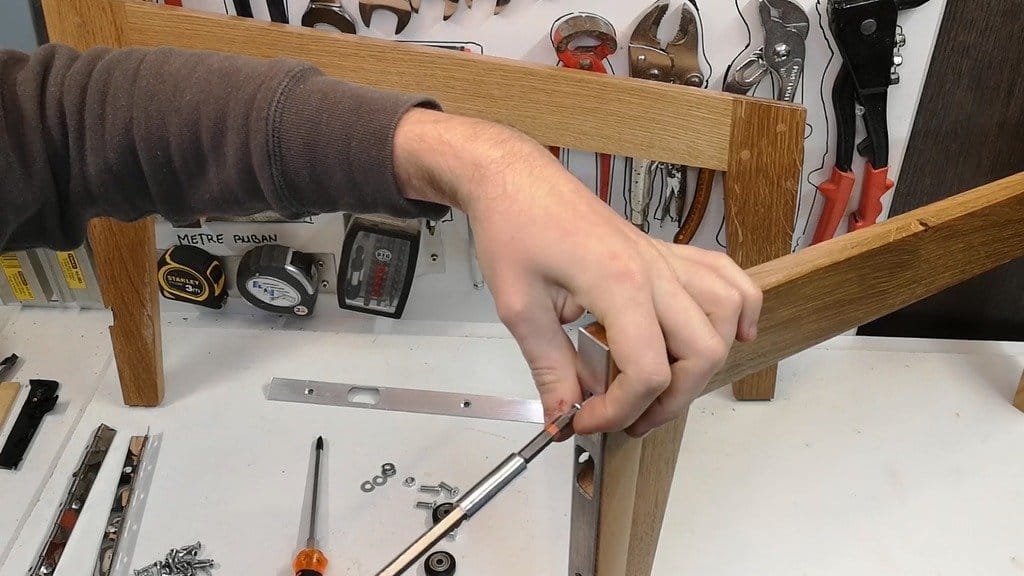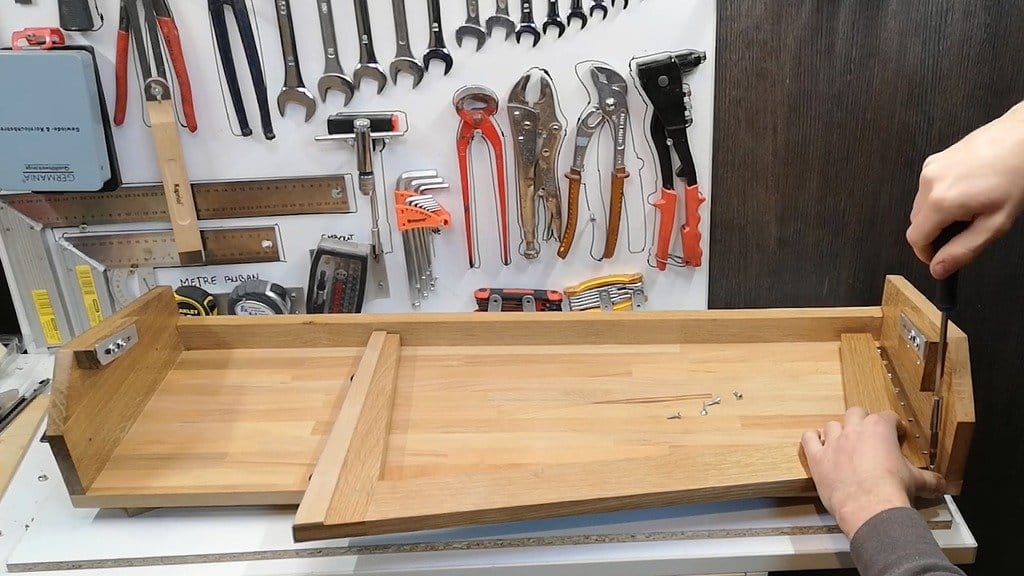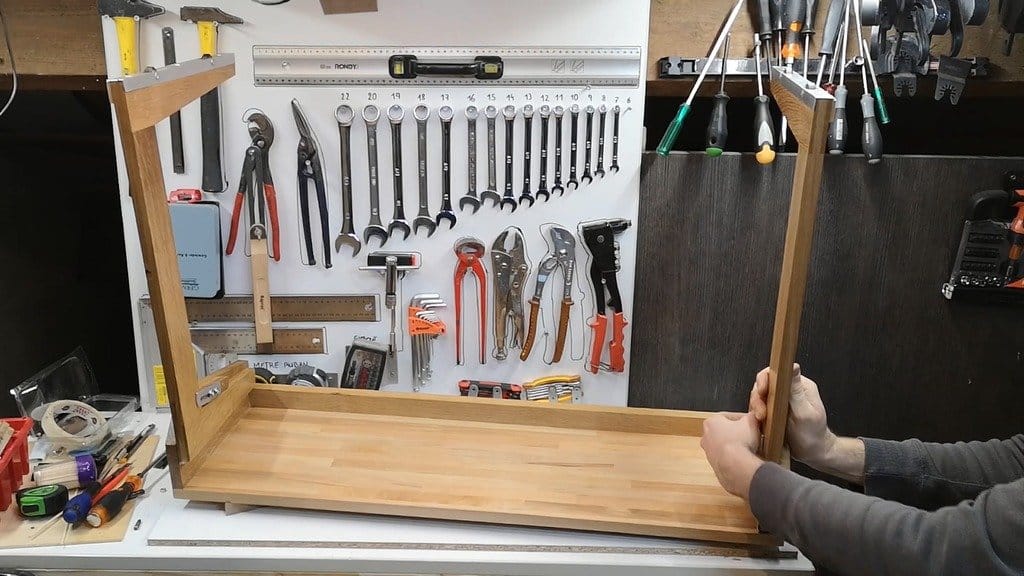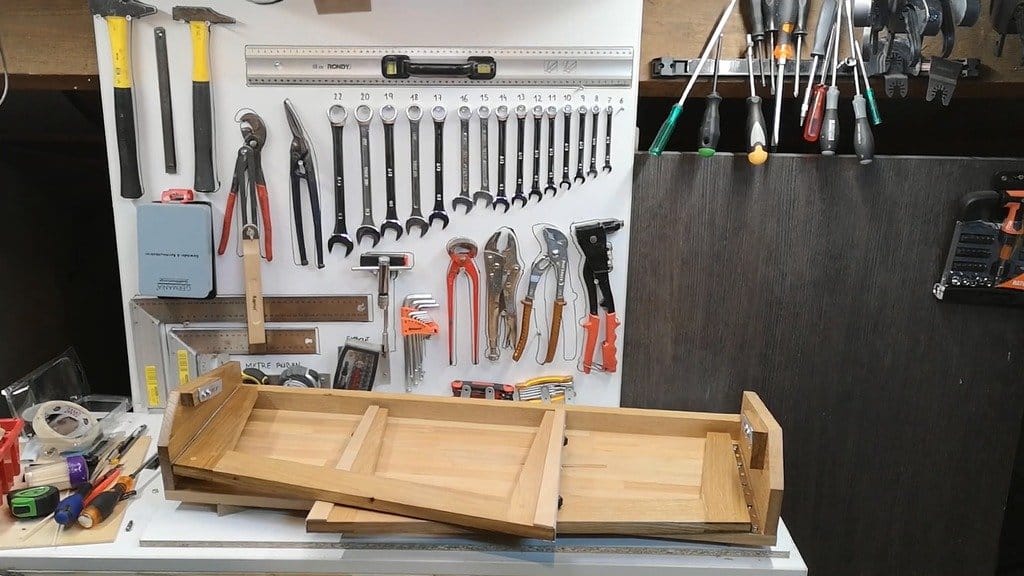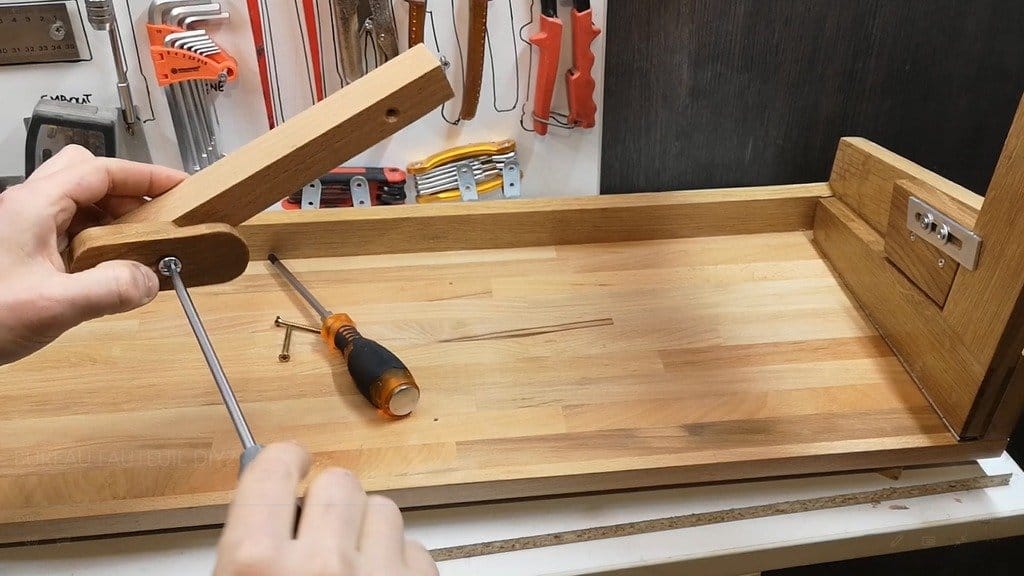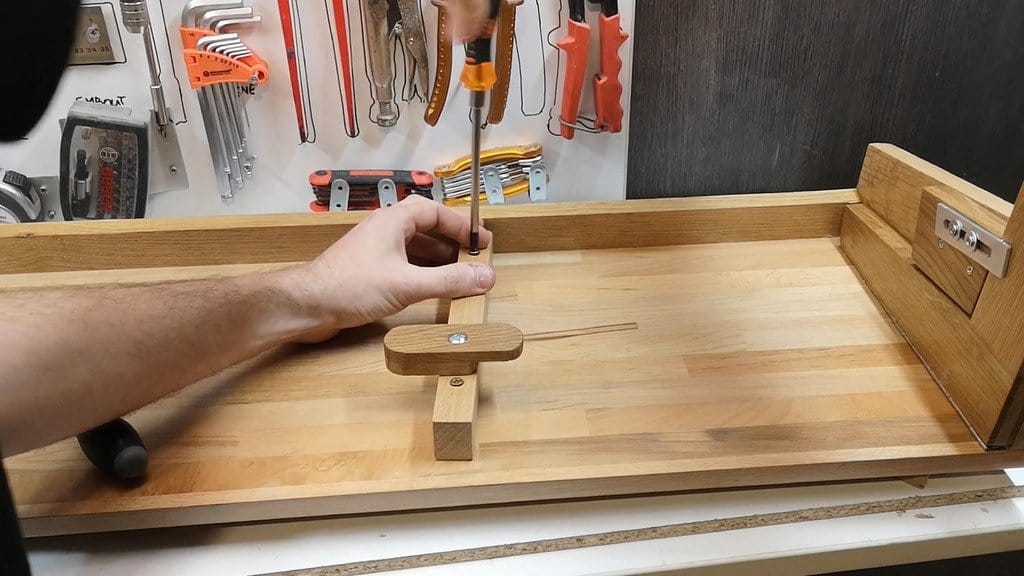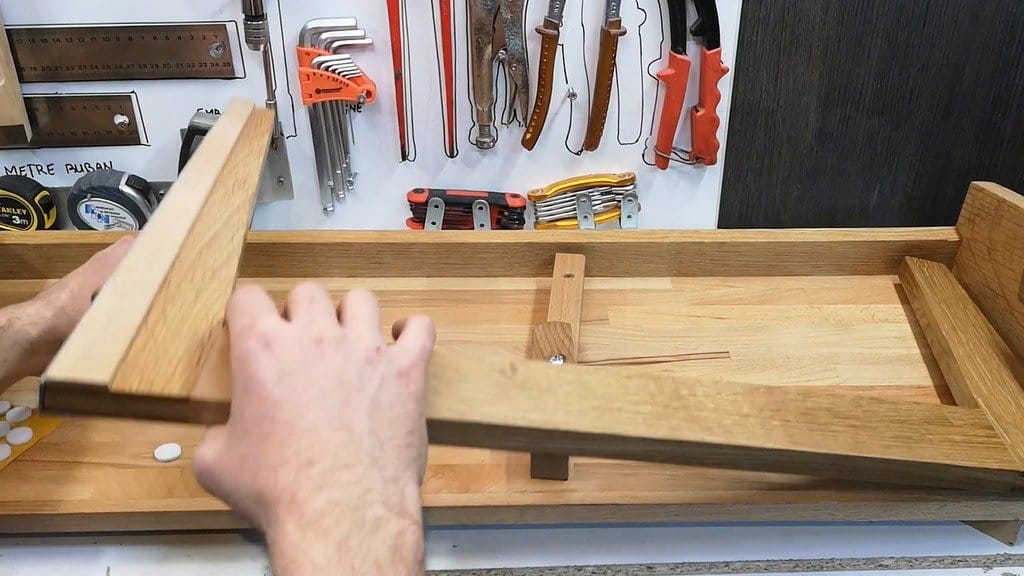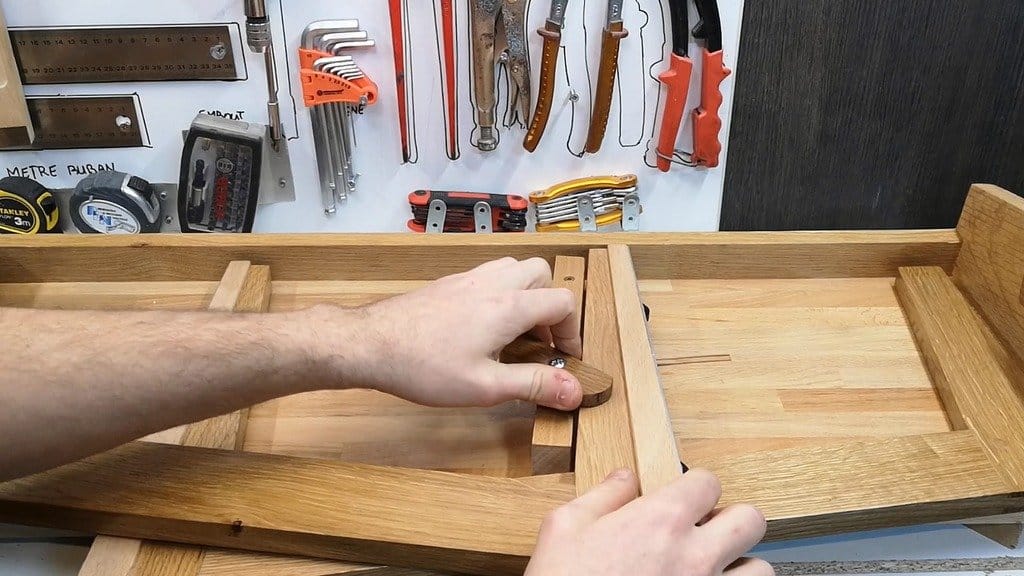 Everything is ready.