DIY
How to light a candle with a snap of your fingers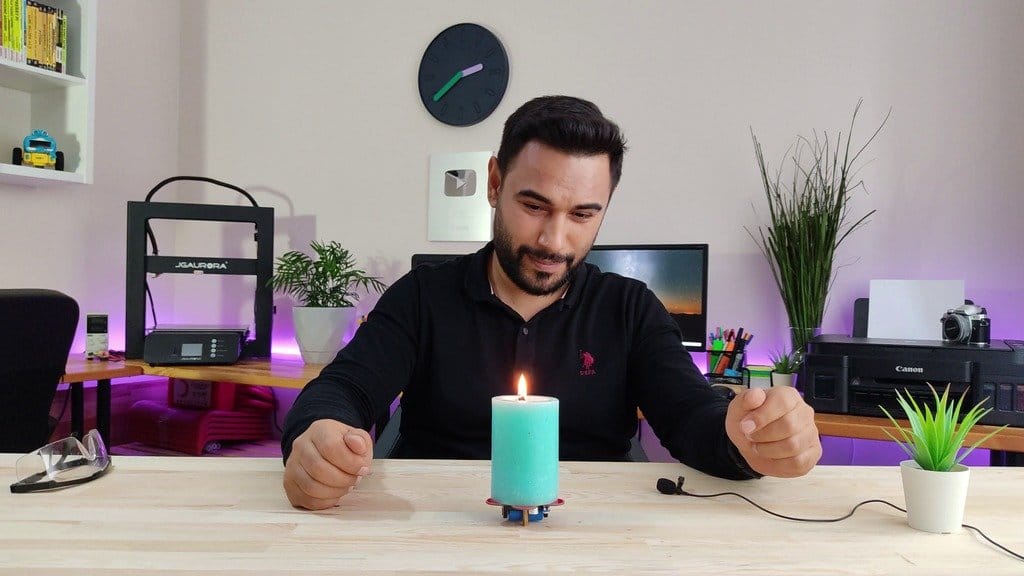 In this article, the wizard will show us how to make a device with which you can remotely, at the click of your fingers, light a candle. This funny toy will surprise and entertain your guests.
Tools and materials: – Arduino Nano V3; – Sound sensor module; – IRFZ44N transistor; – 3.7 V 18650 battery – 2 pcs; – 18650 battery holder; – Breadboard; -Resistors; -Jumpers;
-Candle;
-Matches;
Step one: assembly of the breadboard
First, the wizard assembles the device based on the breadboard. The LED will be used as a "flame". The goal is to test the functionality of the circuit. Installs Arduino, sound module, transistor and LED on the breadboard.
The connection is as follows:
Sound sensor Arduino
VCC + 5V
GND GND
Sound sensor output to pin 10 Arduino
Pin 1 Mosfet (gate) to Arduino Digital 9
Mosfet 1 pins to the 10 kΩ resistor
Second leg of the 10K resistor to GND Arduino
Mosfet pin 2 (drain) to the LED (-)
LED (+) to the 220 Ohm resistor
Second leg of 220 Ohm resistor to Arduino VIN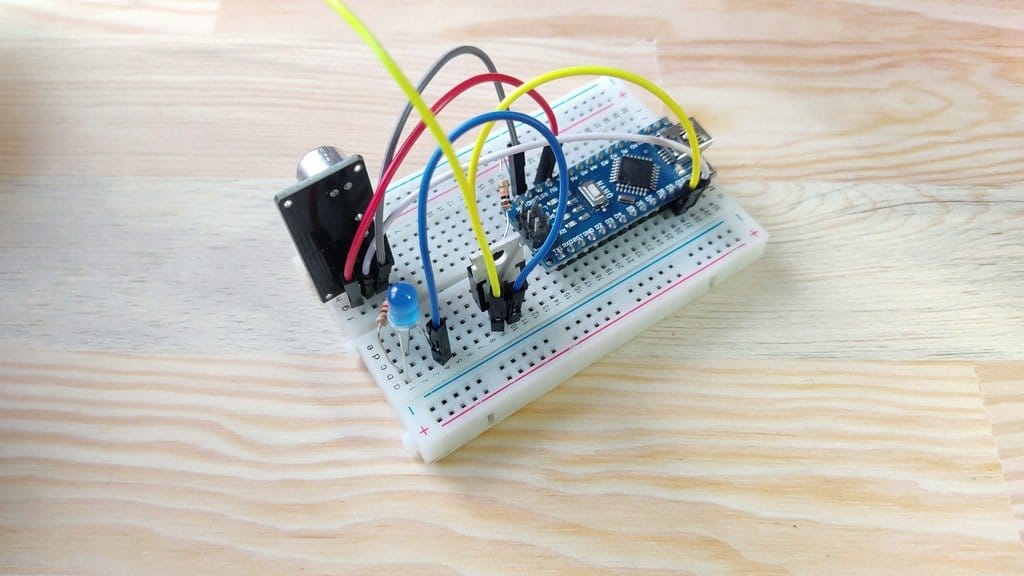 Step two: code
The object, defined in the source code as FLAME, is an LED component. It is connected to pin 9 of the Arduino.
A LED object is a built-in LED on the Arduino. It is used to monitor the Arduino. Onboard LED connects to pin 13 of Arduino.
The sound sensor is connected to pin 10 of the Arduino. When it detects sound, it fires the FLAME object and LED and sets it to HIGH. Remains HIGH for 10 seconds, then sets to LOW if there is no sound.
The code can be downloaded from this link.

Step three: adjusting the sensitivity of the sound sensor
Now you need to adjust the sensitivity of the sound sensor. The LED should light up when the user snaps their fingers. The sensor has an adjusting screw. When turning the screw, you need to adjust so that it responds to clicking with your fingers.
< img class = "aligncenter" alt = "How to light a candle with a click of your fingers" src = "https://usamodelkina.ru/uploads/posts/2021-01/1610100004_1-4.jpg"/>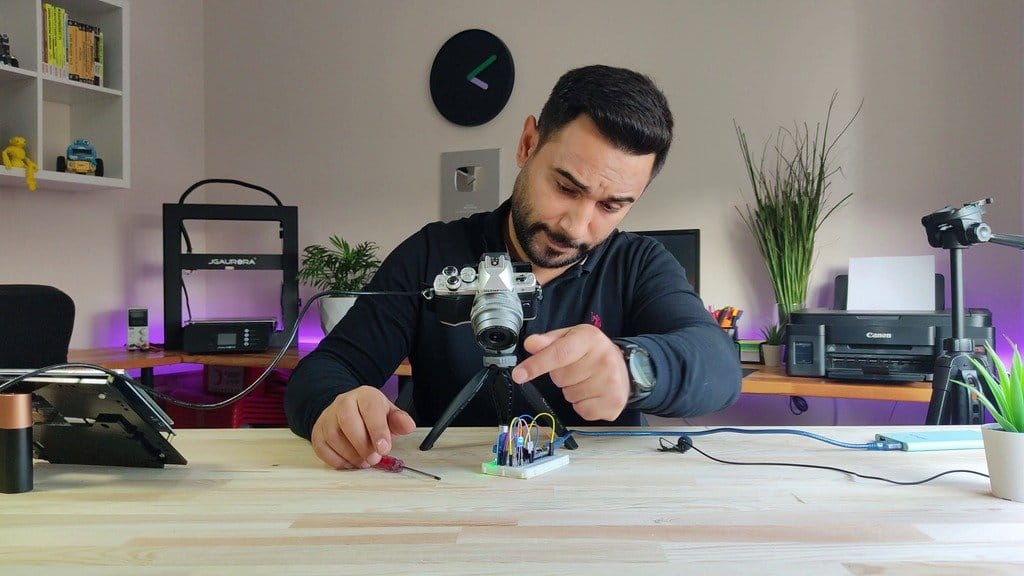 Step four: light the fire
Now you need to replace the LED with a filament and try to ignite the combustible material.
The master pulls out one copper core from the wire. Instead of an LED, it installs connecting wires. Coils a copper core around the ends of the wires. Checks device operation.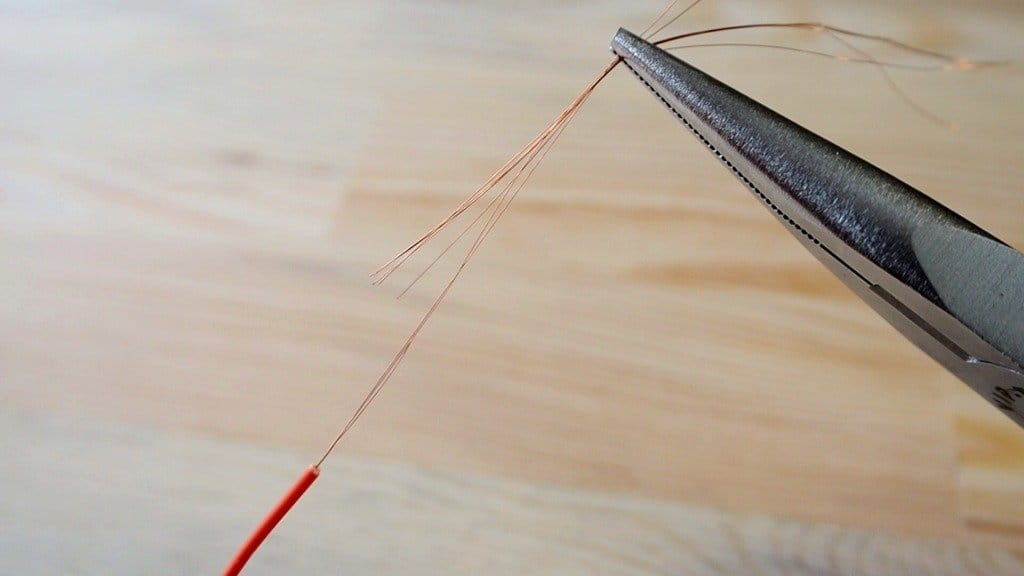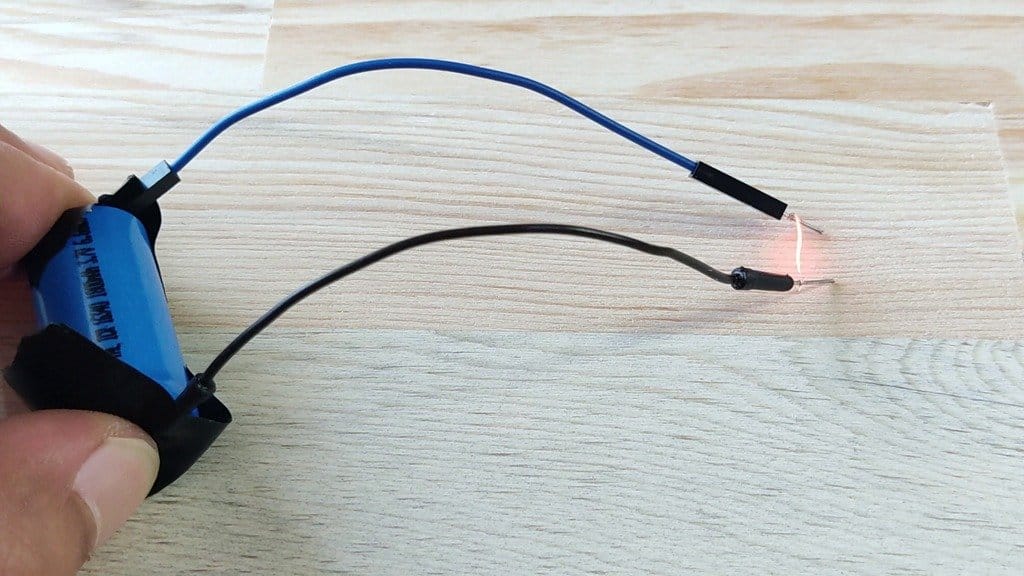 Sulfur from matches will be used as a combustible material. The sulfur needs to be cleaned. Install the wires with a copper jumper in the candle. Then you need to add sulfur and activate the device.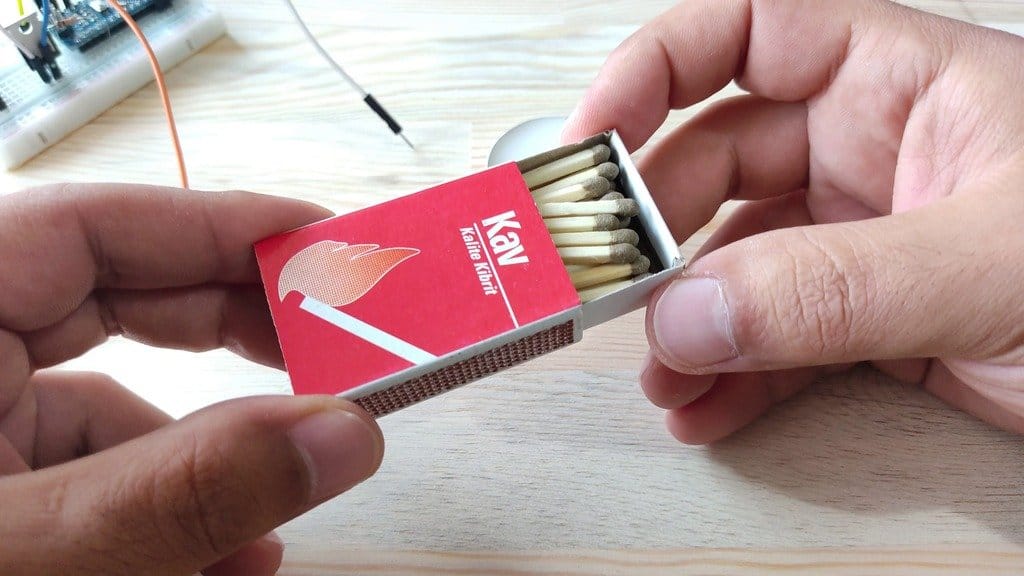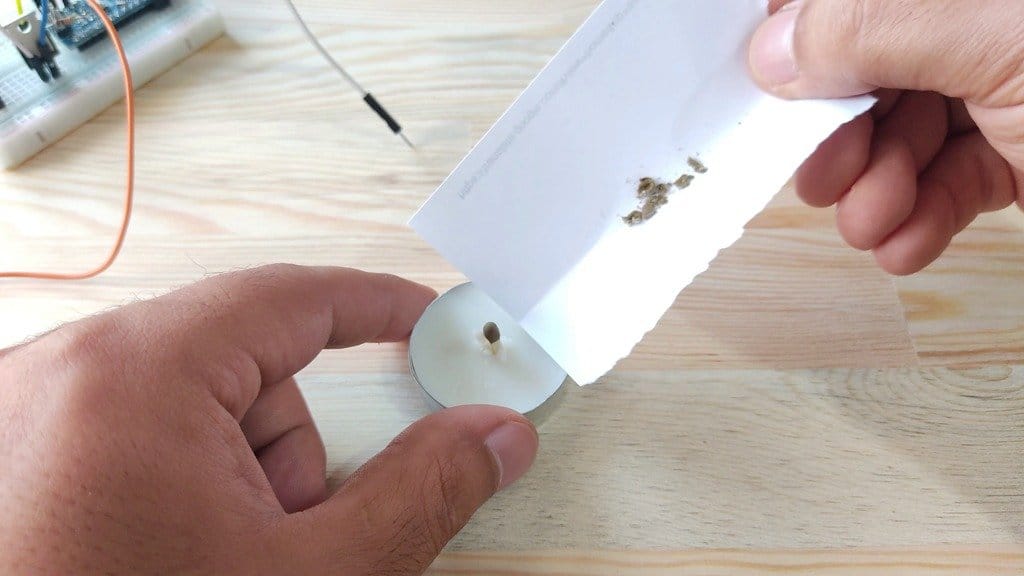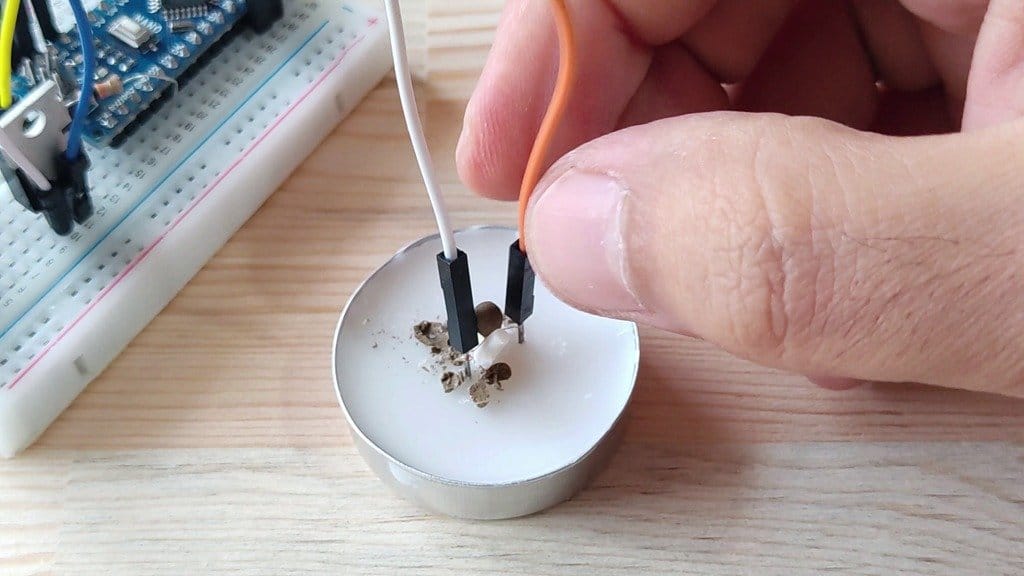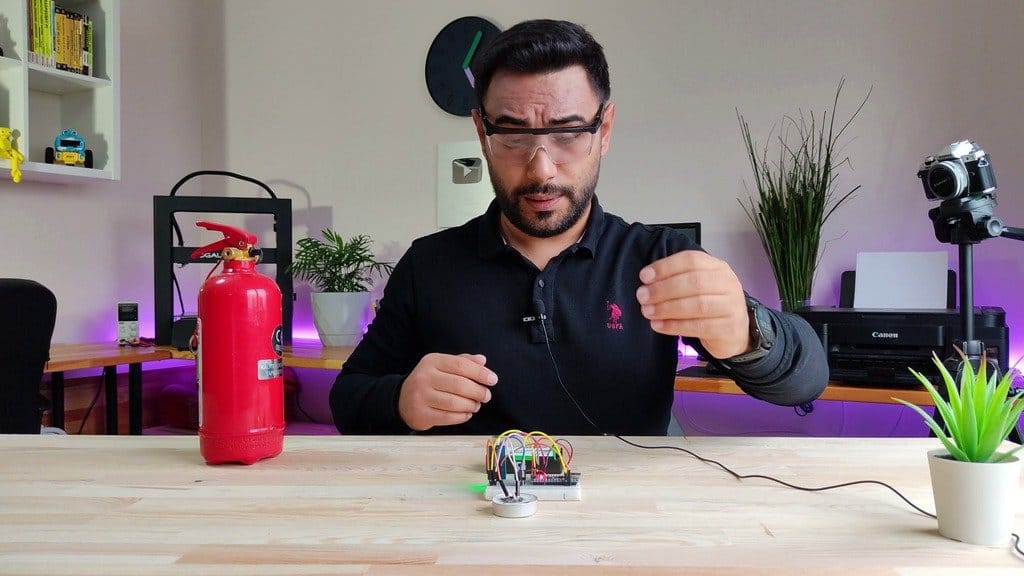 Step five: printed circuit board
The device works, but in this form, on a breadboard, it can only be used as training material. For use as a focus, the master has developed a special board. We made the board in the factory at one well-known Chinese production PCBW.
You can download the circuit and a sketch at this link.
To minimize space, an ATtiny13 microcontroller is installed on the board instead of Arduino. For information on how to install the code on this microcontroller visit this page.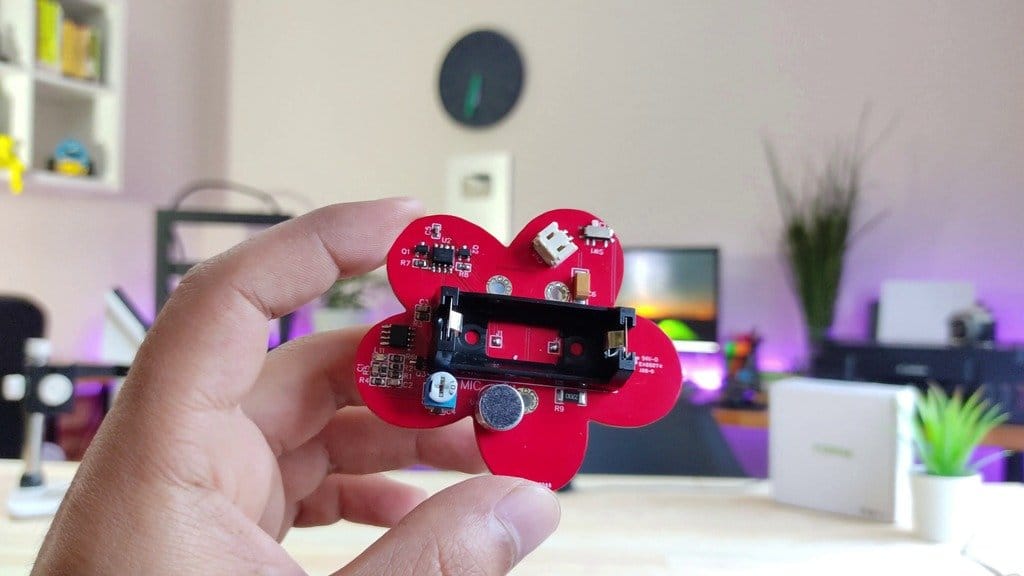 The board is designed in such a way that a thick candle can be placed on it. You need to stretch two wires through the candle and connect them near the wick with a jumper. Next to the jumper, a match head is installed in the candle (you need the sulfur to touch the jumper).
Everything is ready.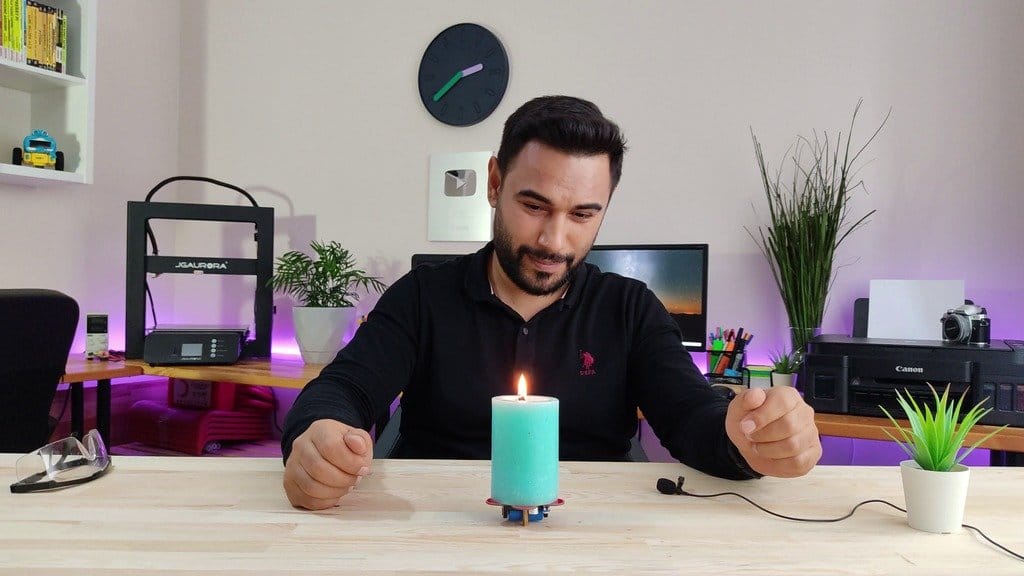 The video shows how the device and the process of its manufacture work.