DIY
Simple cutting boards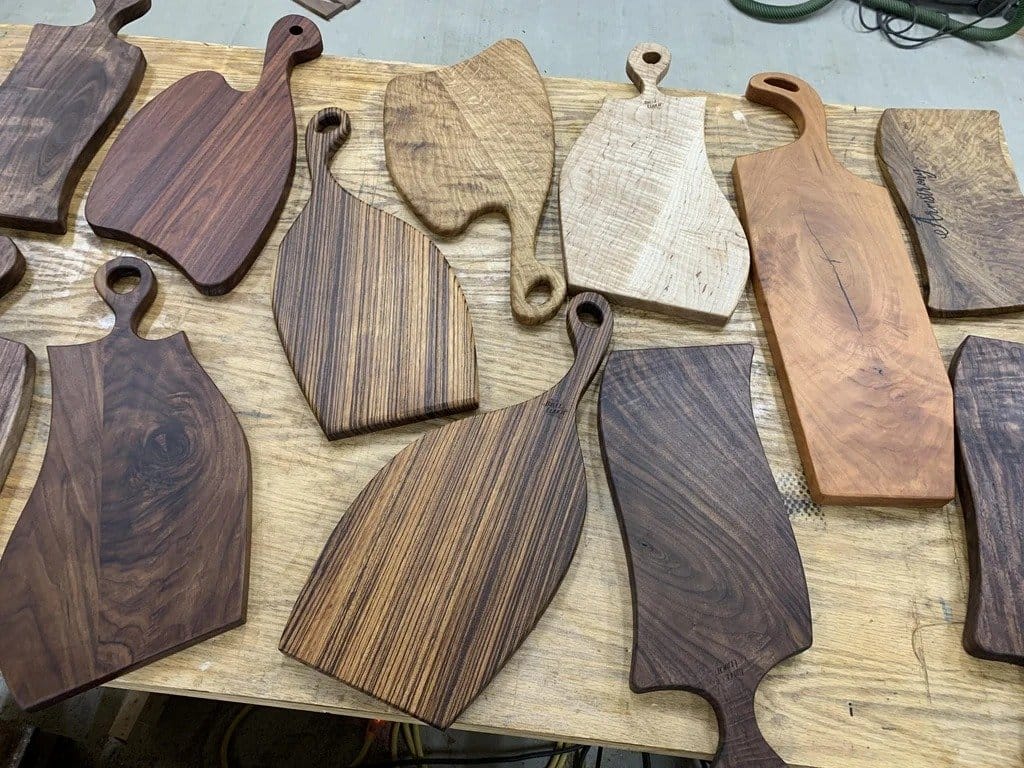 Usually, cutting boards are more straightforward than the boards presented in this article. If you look closely at the photo, you can understand that the sides of different boards are joined to each other. It turned out then that the master cut the boards according to previously cut out from one sheet of acrylic templates.
Tools and materials:
-Joiner's glue;
-Paint tape;
-Screwdriver;
-Forstner's drills;
-Rasp;
-Milling machine;
-Orbital sander;
-Lumber;
-Planing machine;
-Circular saw;
-Marker;
-Flexible acrylic sheet;
-Epoxy resin;
-Copper pigment;
-Clamps;
-Laser engraver;
-Band saw;
-Electric jigsaw;
-Band grinding machine;
-Finishing material;
Step one: selection of lumber and sawing
The first thing I had to do for this project was to choose the lumber. The master has a lot of blanks from past projects. The master has selected blanks of various wood species.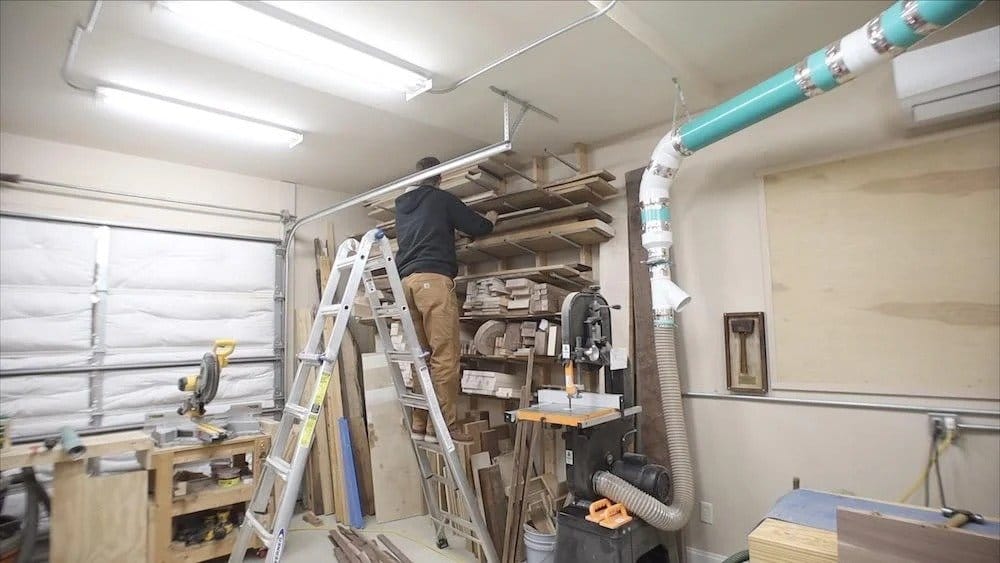 Then the boards were sawn and planed.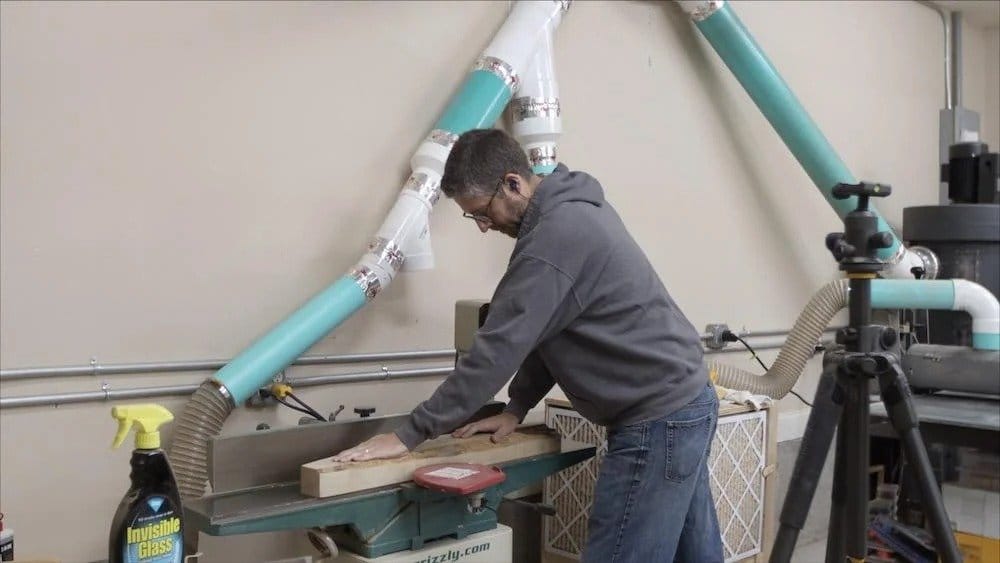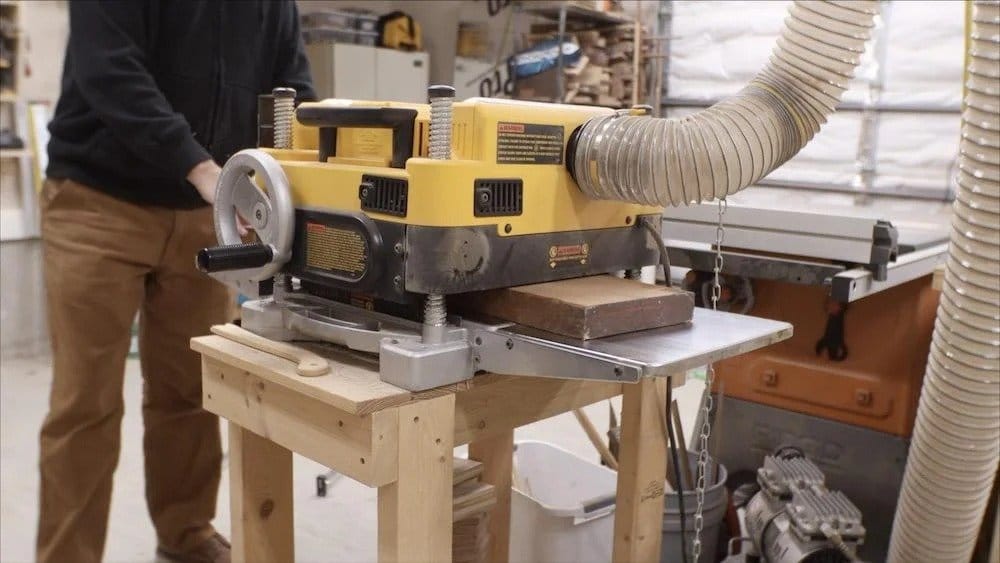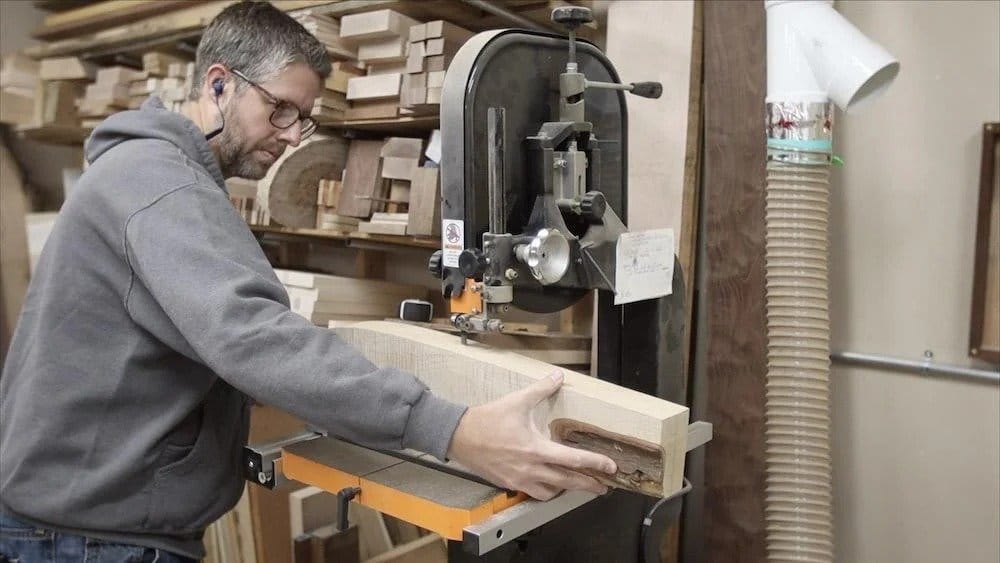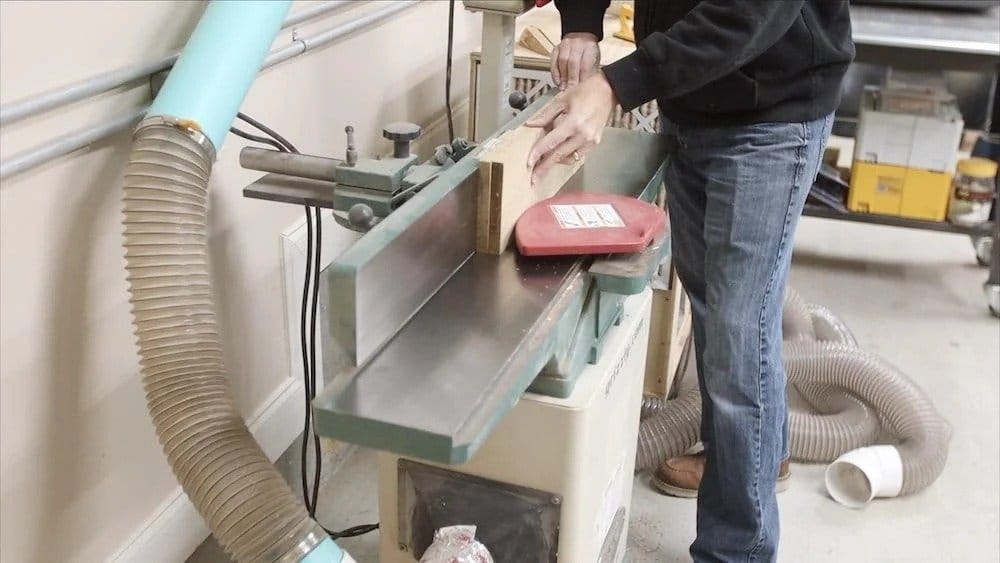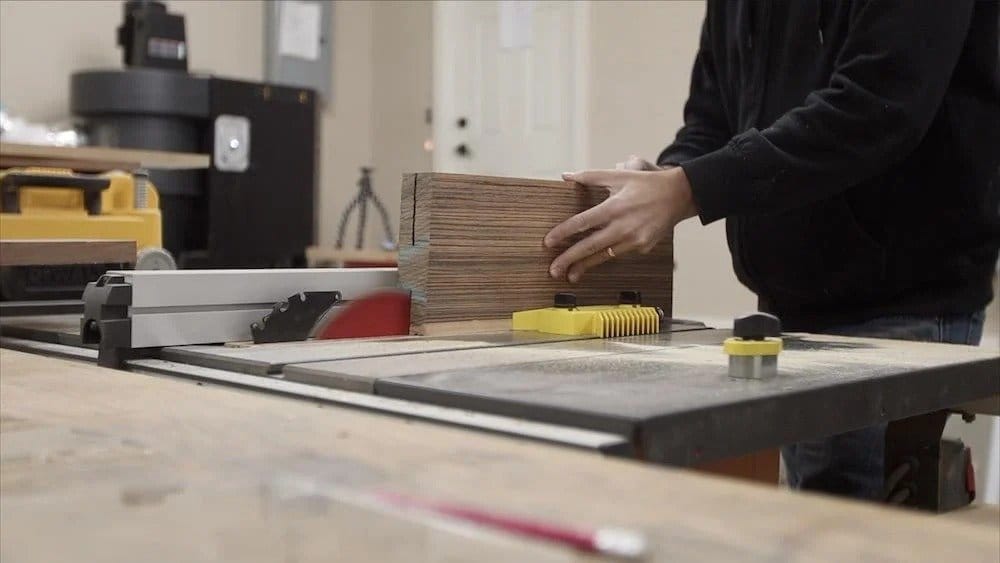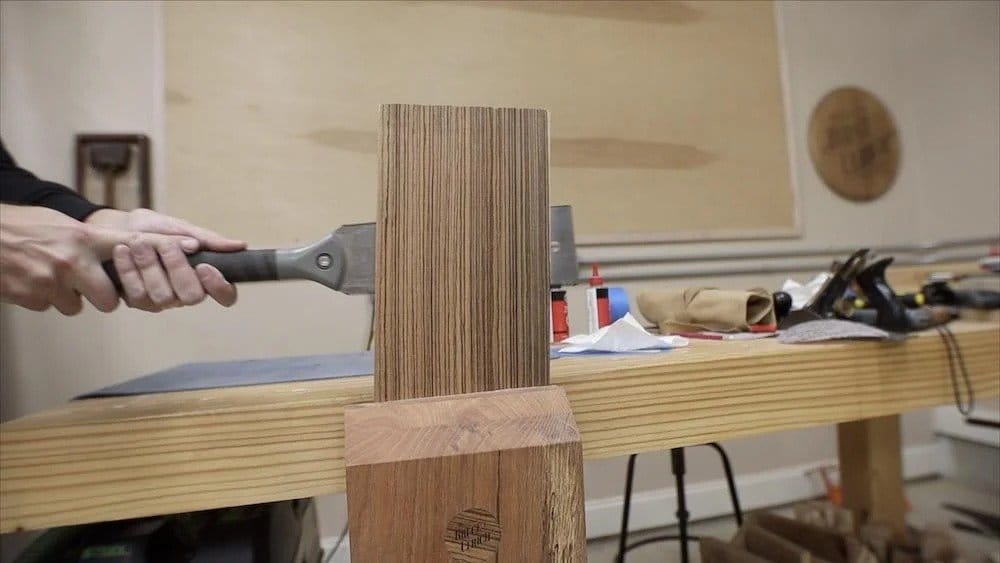 Step two: gluing
Before gluing, the master putsty the shells and wood chips. Uses epoxy resin with copper pigment as a putty.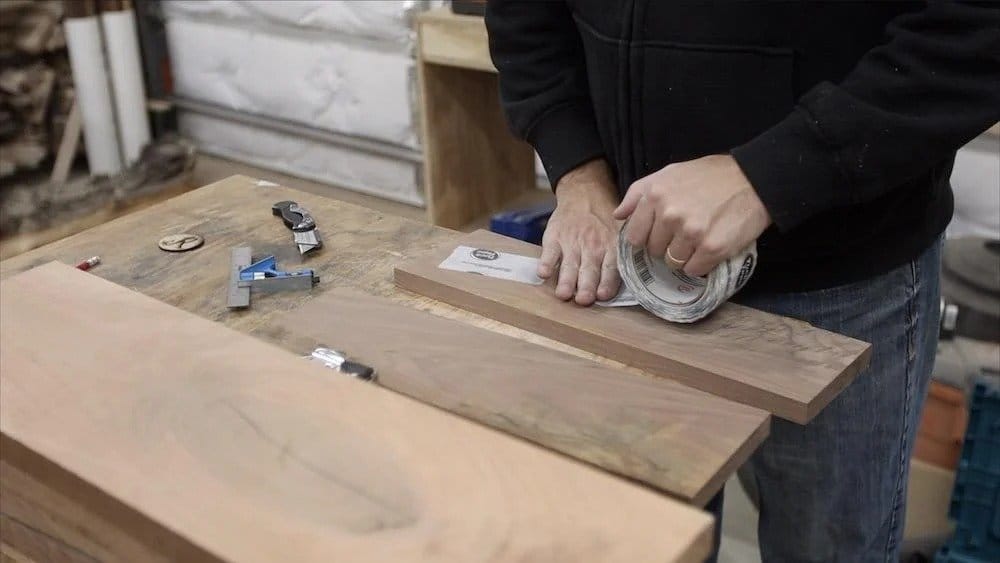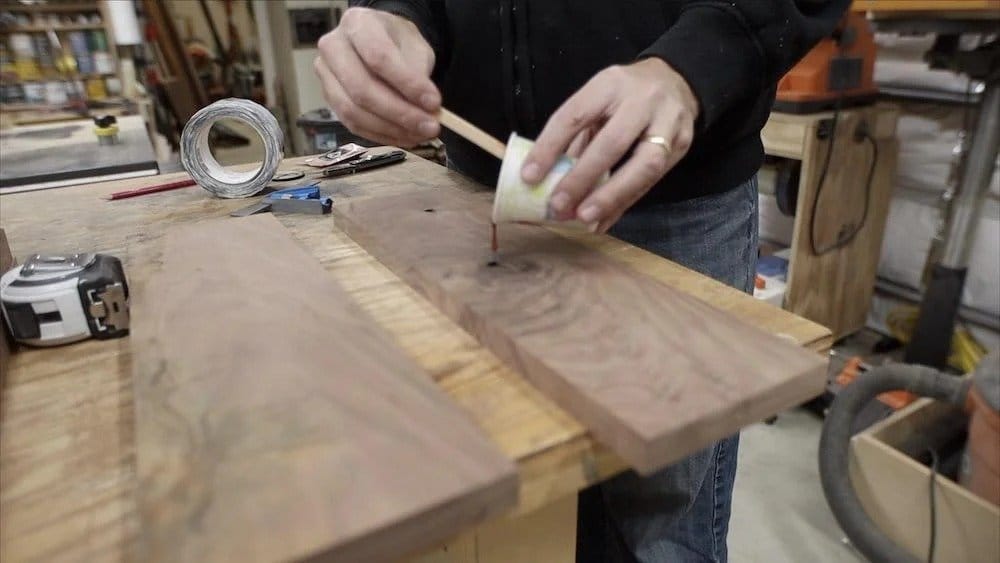 Glues wooden blocks into separate panels.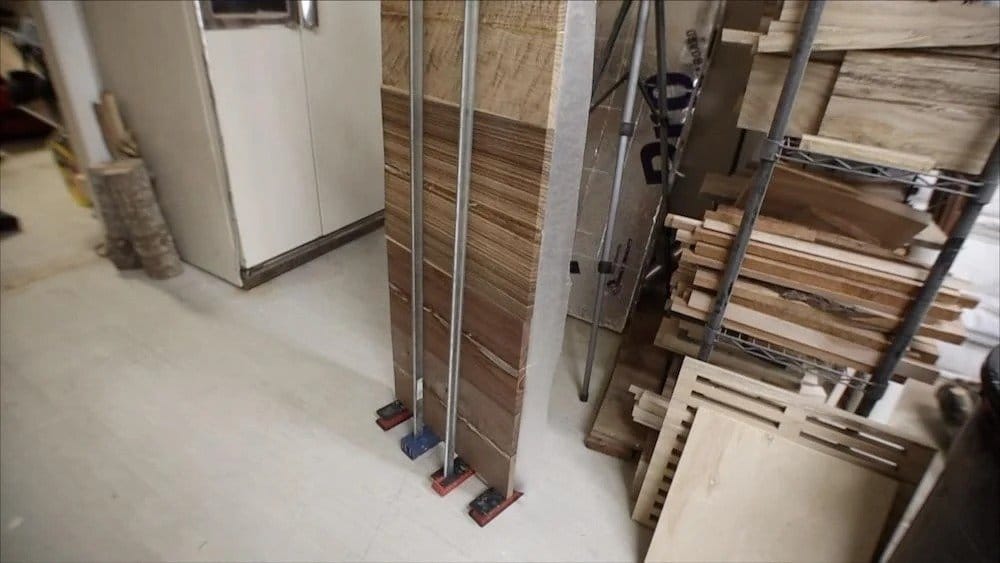 After the glue dries, it rounds the boards and polishes. Fills problem areas with superglue.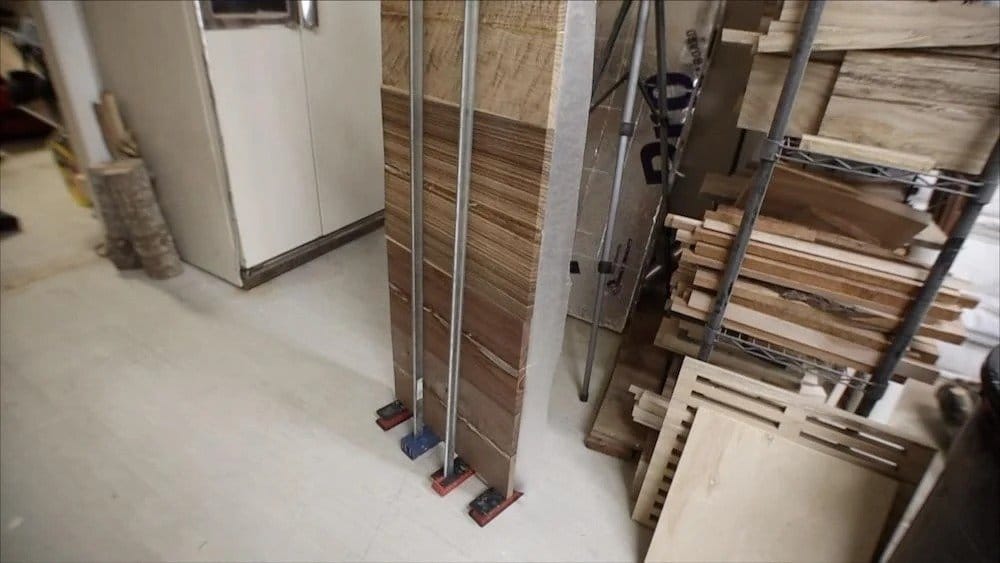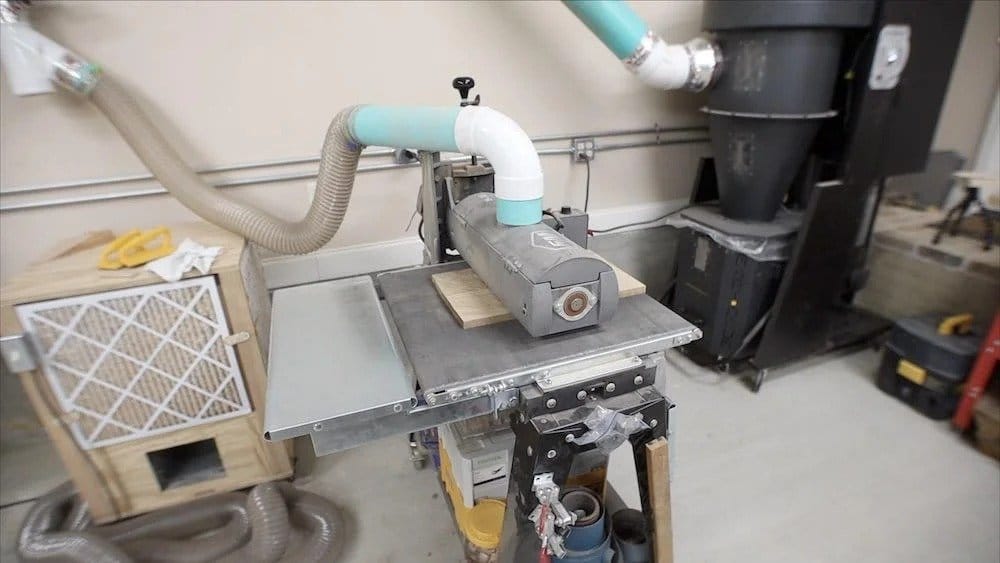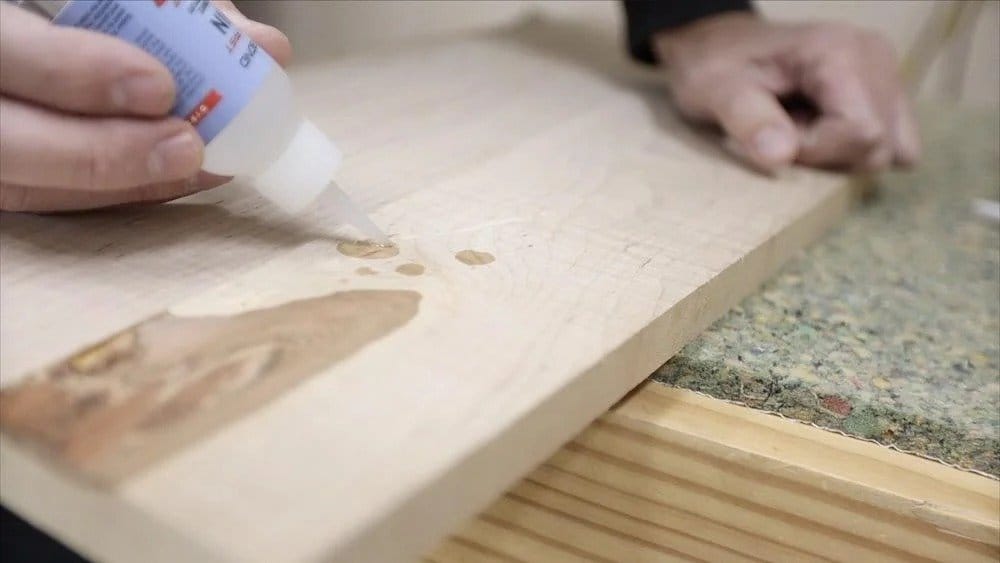 Step three: template and markup
Cut out templates from acrylic sheet, using a laser engraver.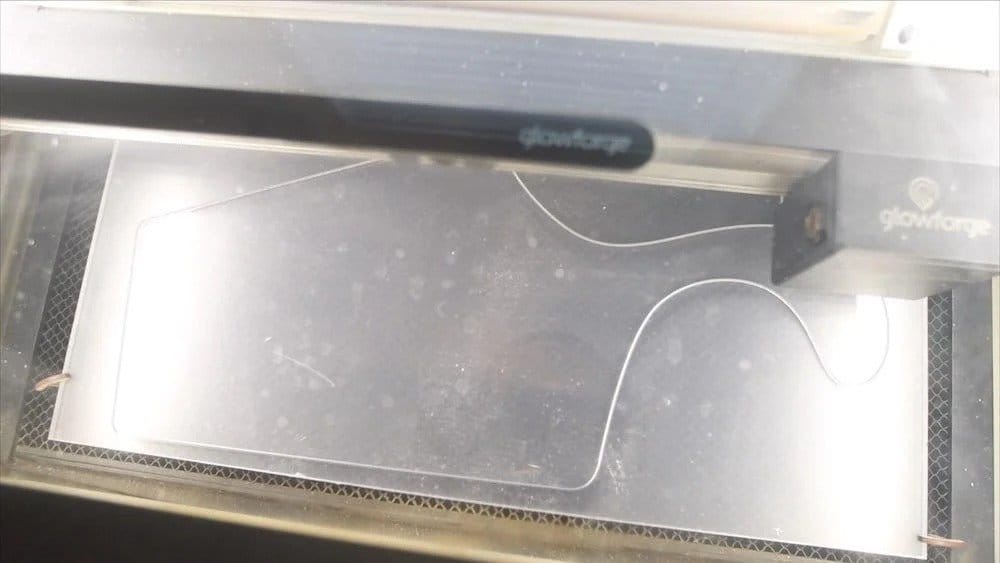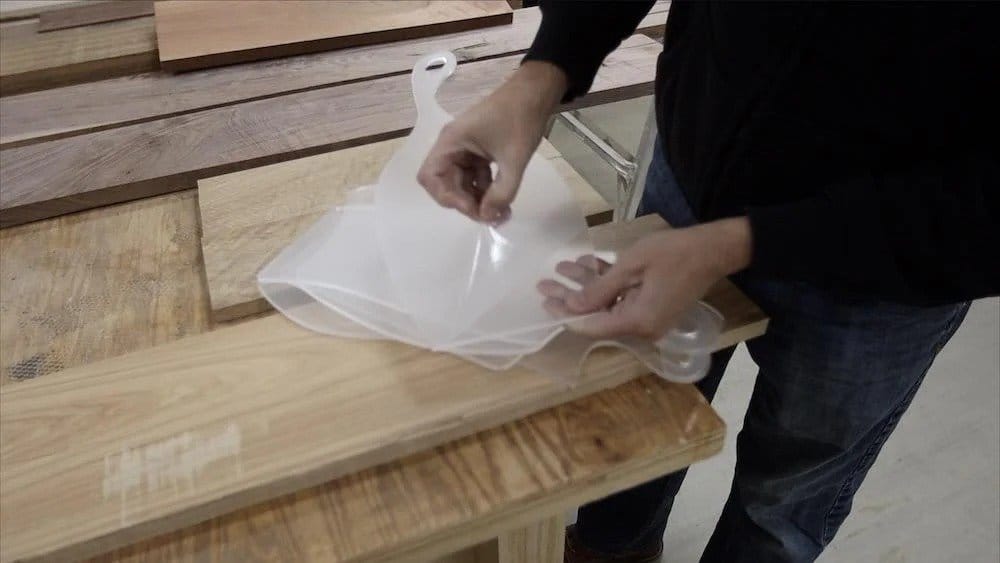 On wooden panels according to a template makes the markup. It is not necessary to strictly follow the template, if some parts of the template are larger, then you can give this edge a different shape.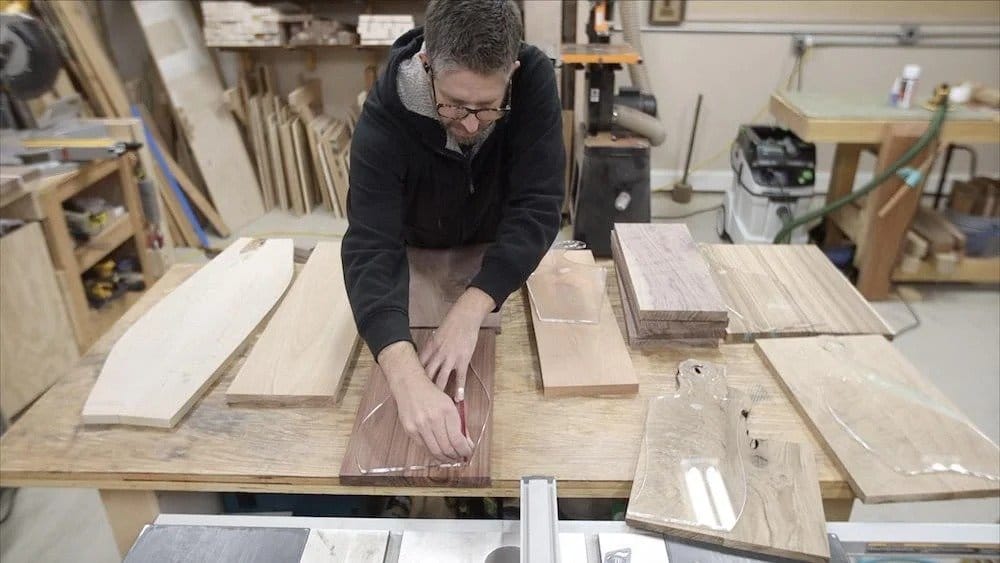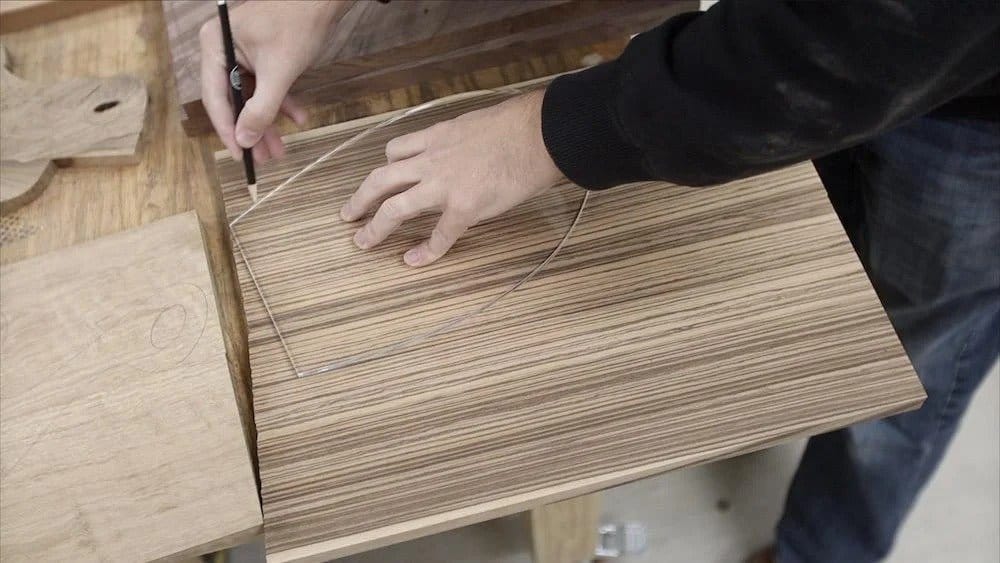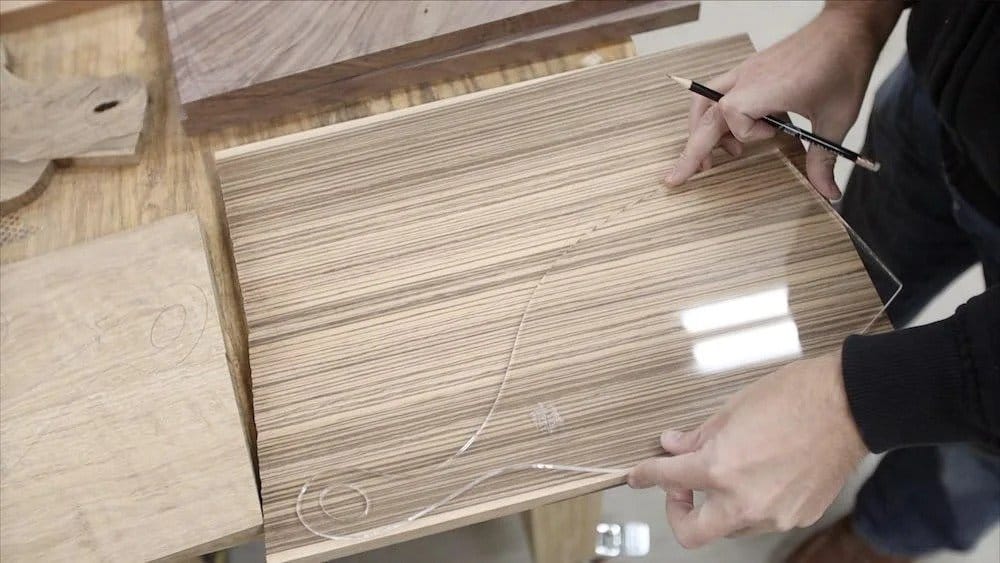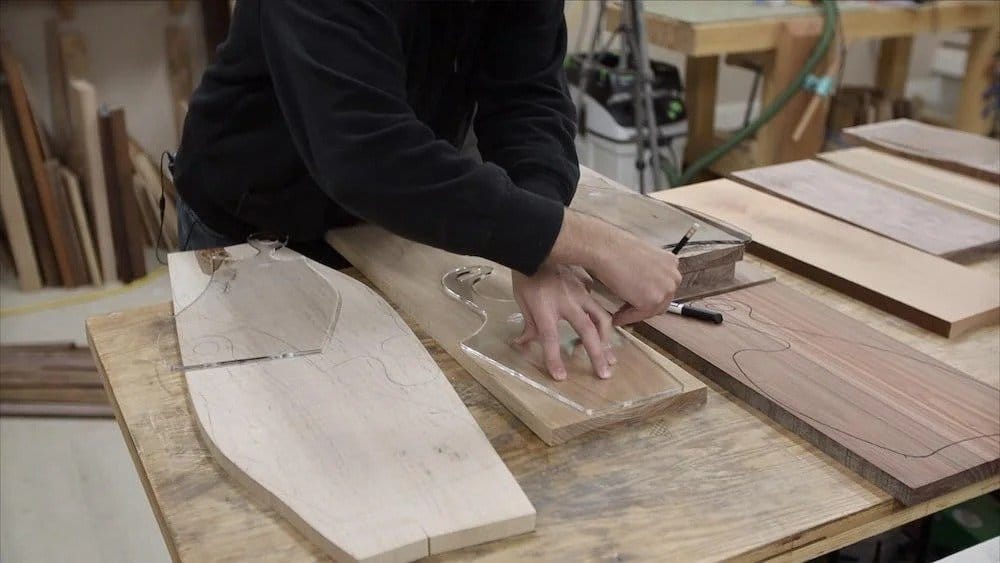 Step four: cropping and processing
Using a band saw and a jigsaw, he cuts boards.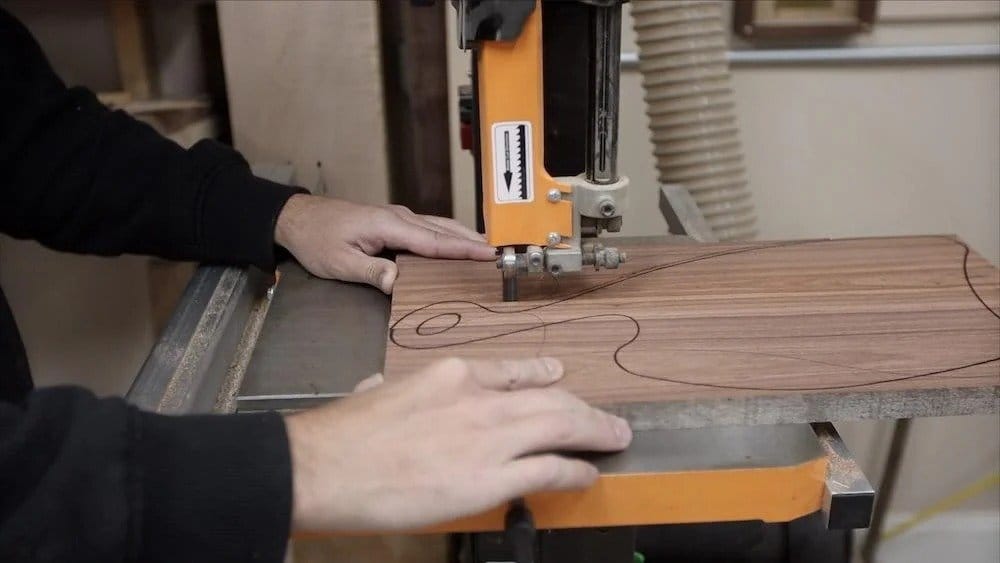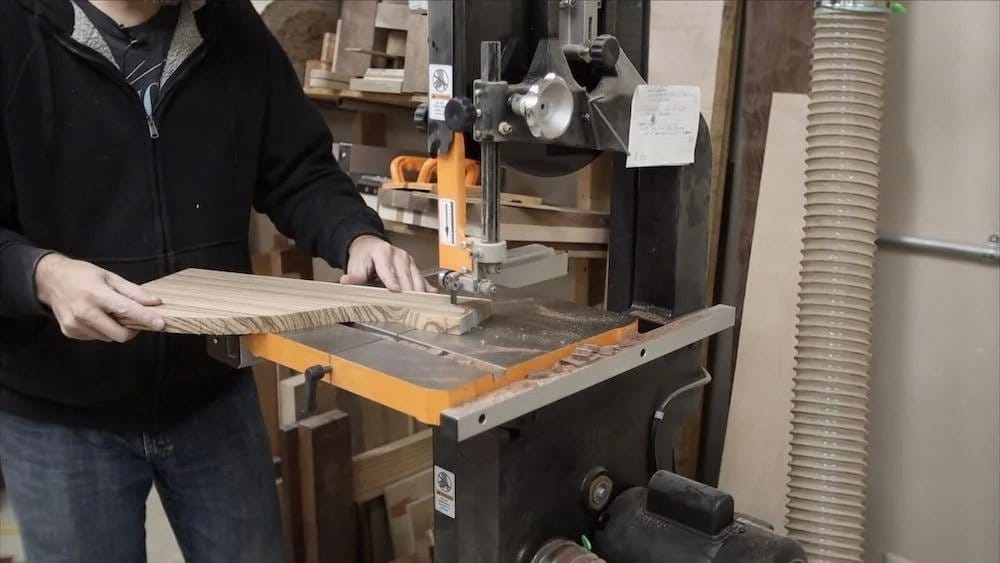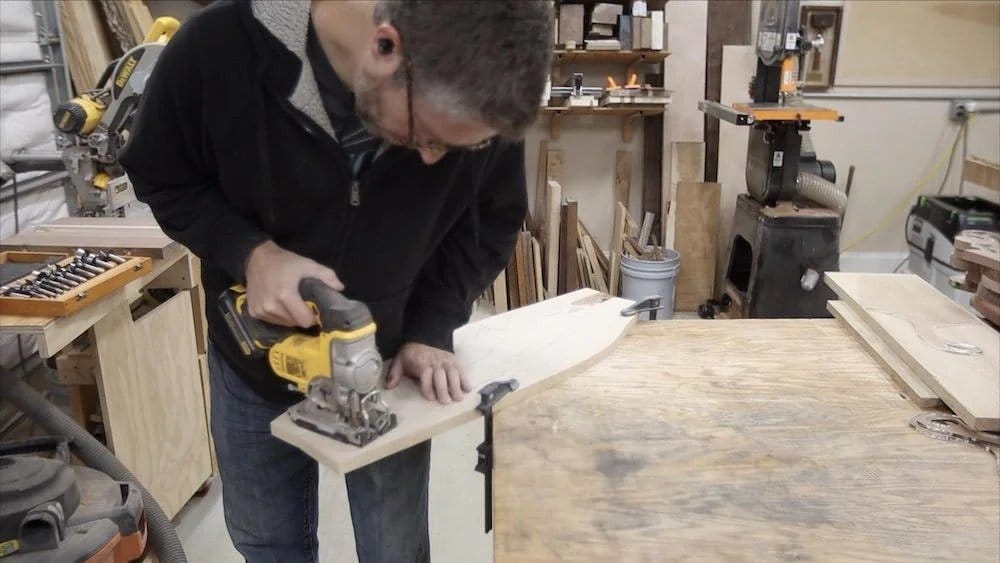 Temporarily pastes acrylic templates on boards.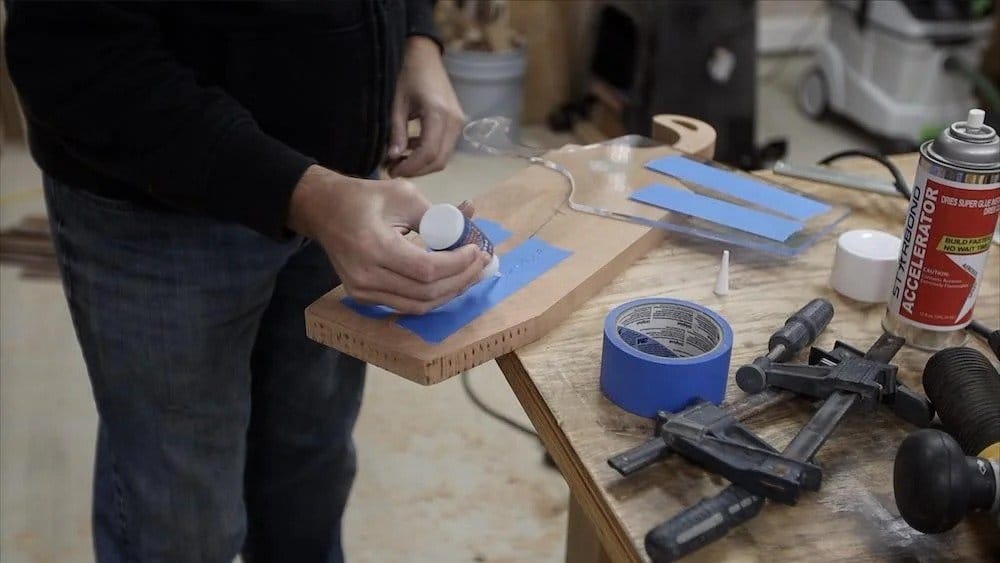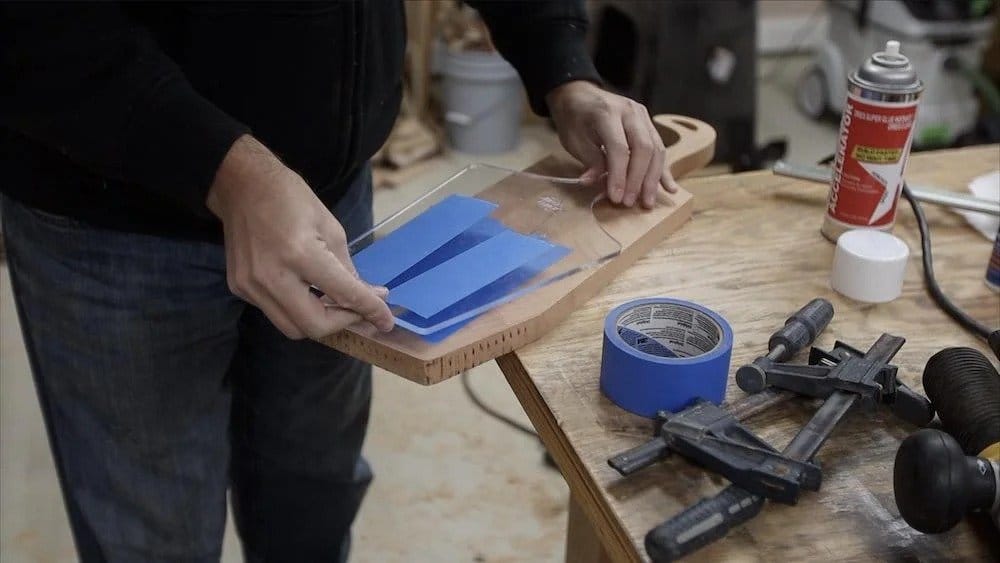 Gives the boards the final shape by pattern. Drills holes in the handle.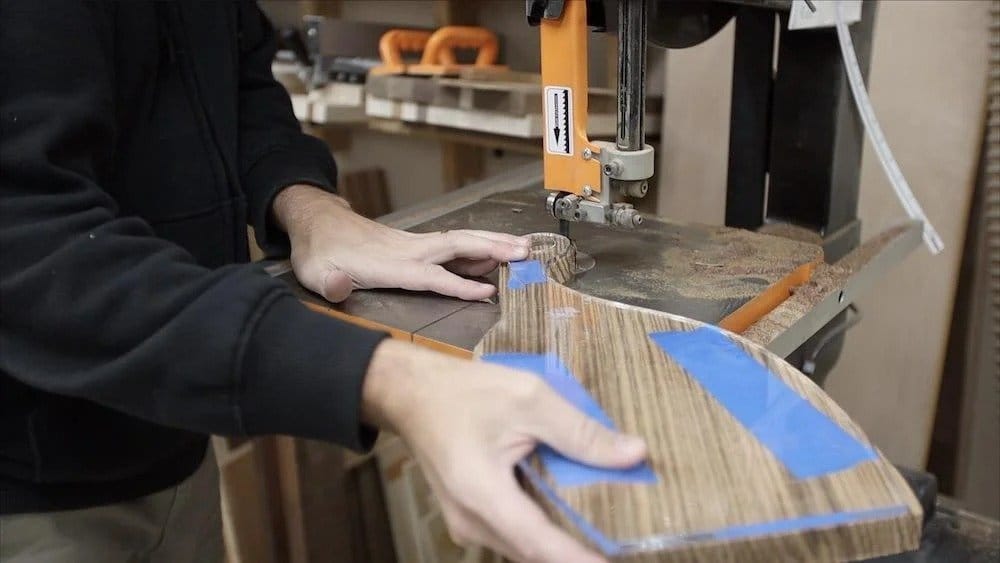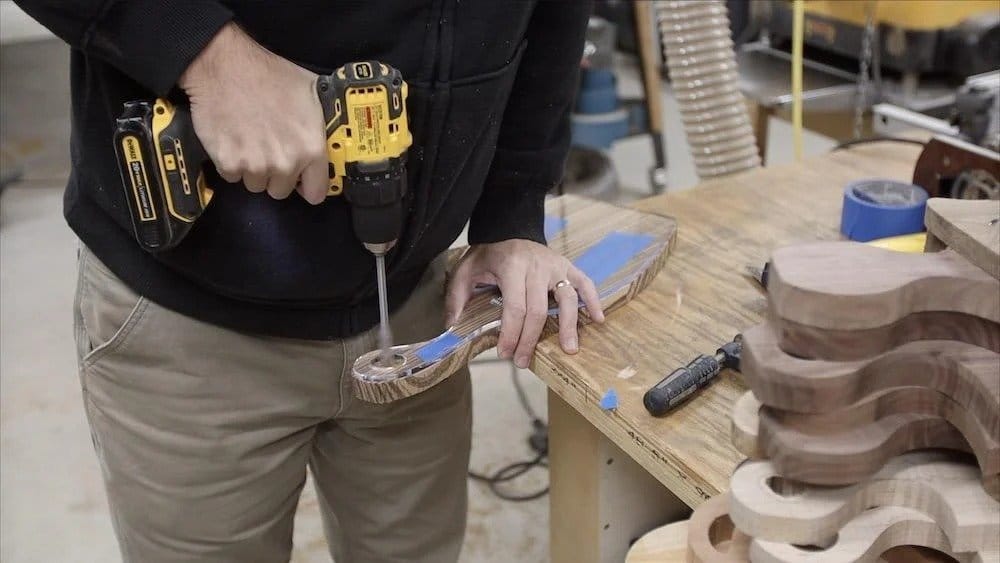 Mills edges.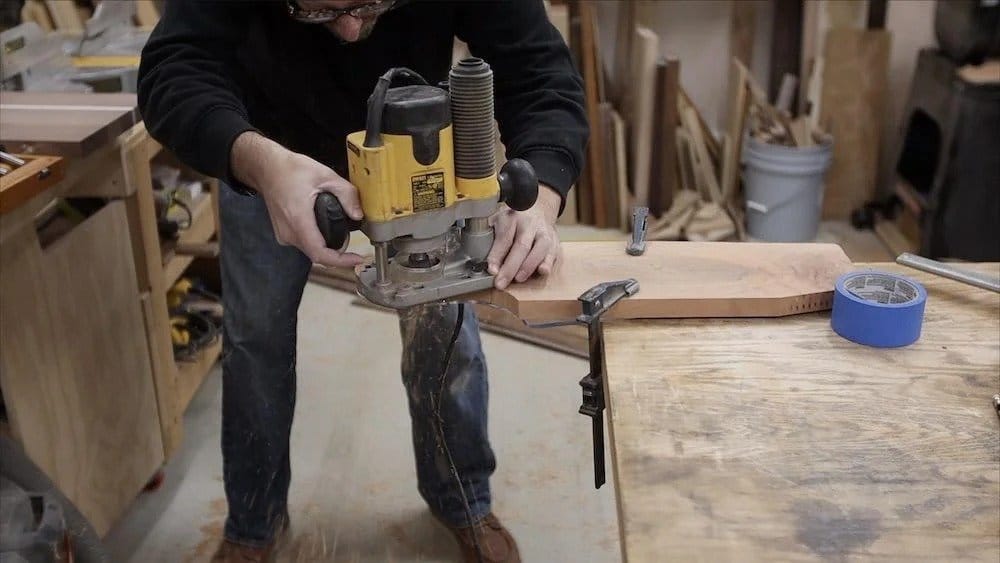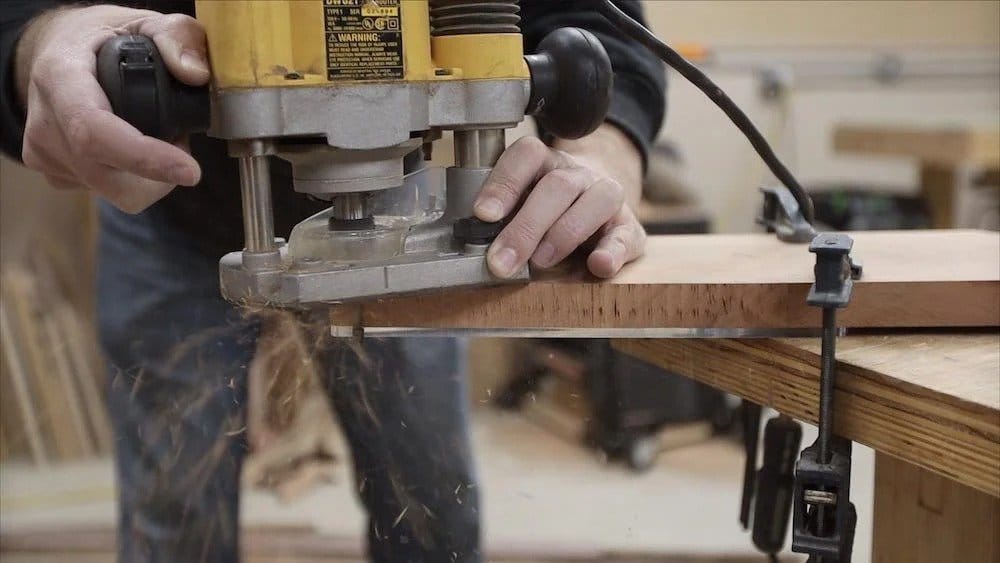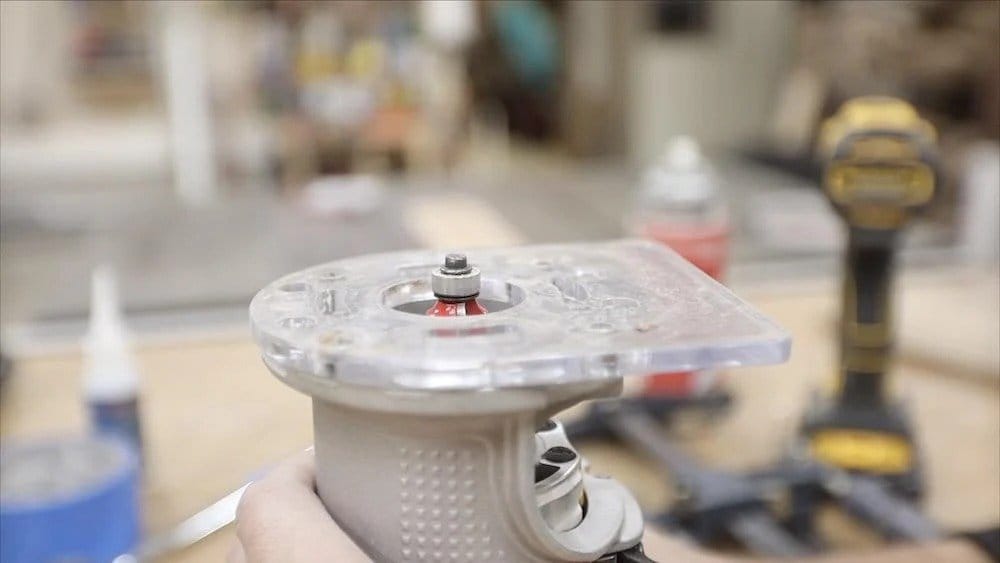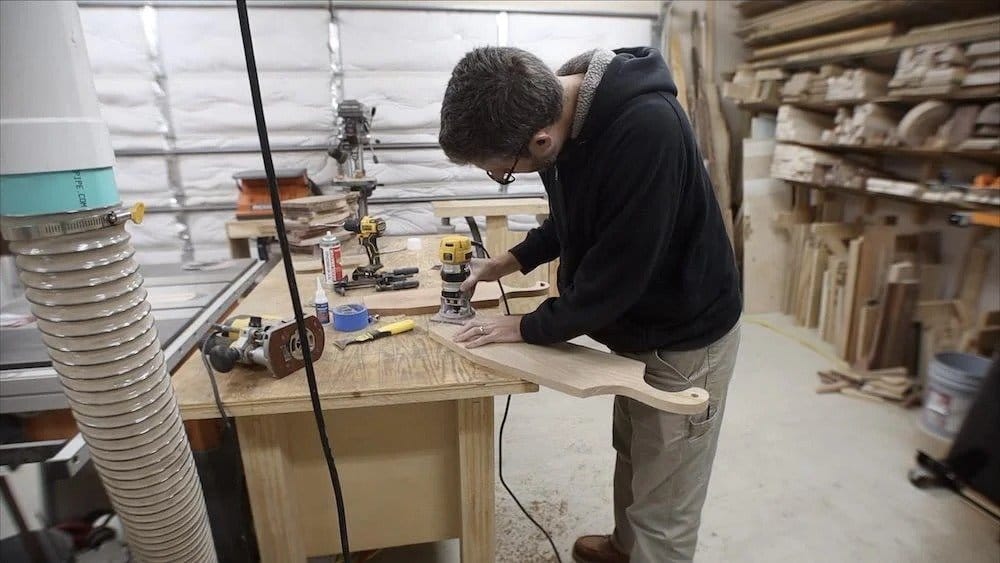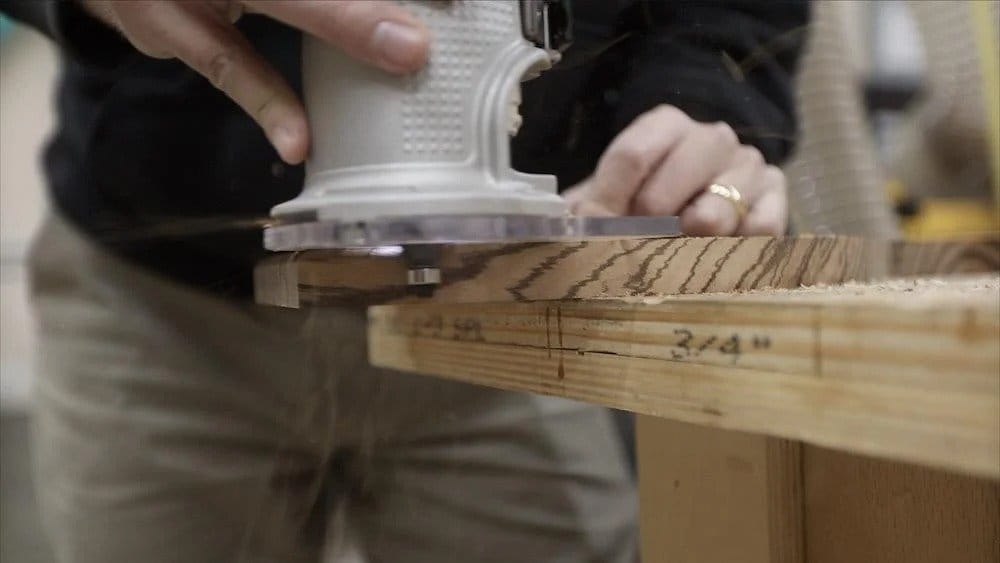 Uses a rasp to form the edge.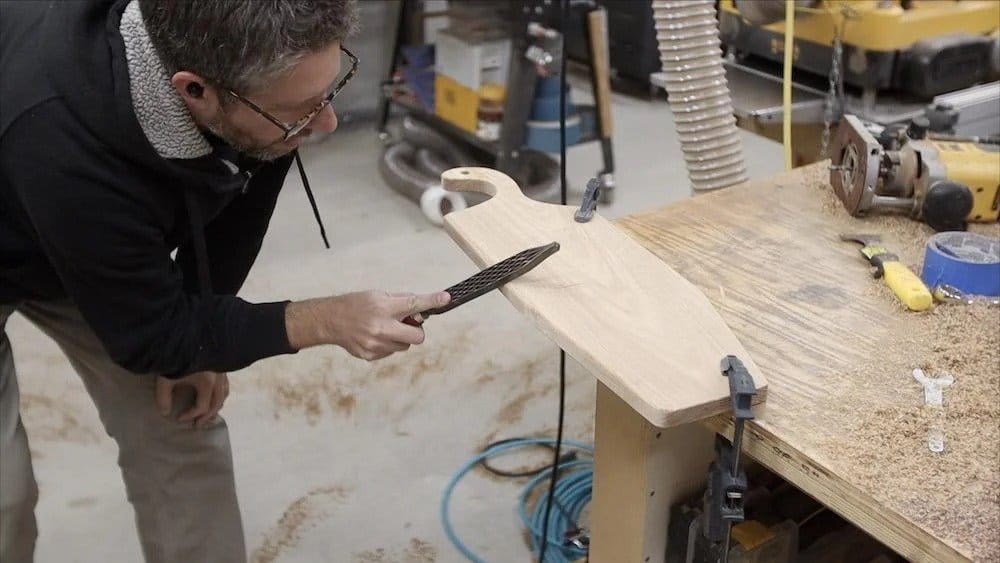 Step five: sanding and coating
Various sanding tools processes the surface of the boards.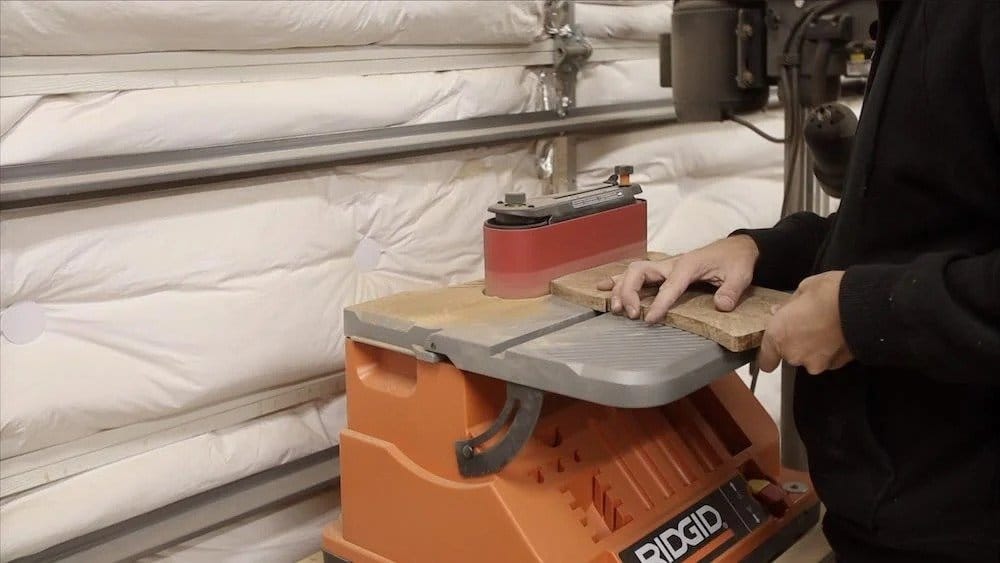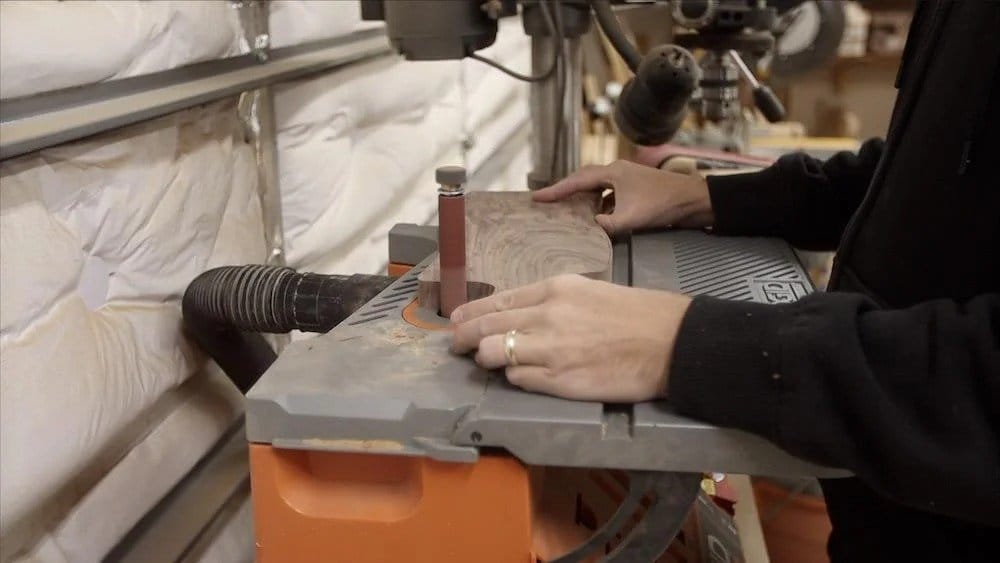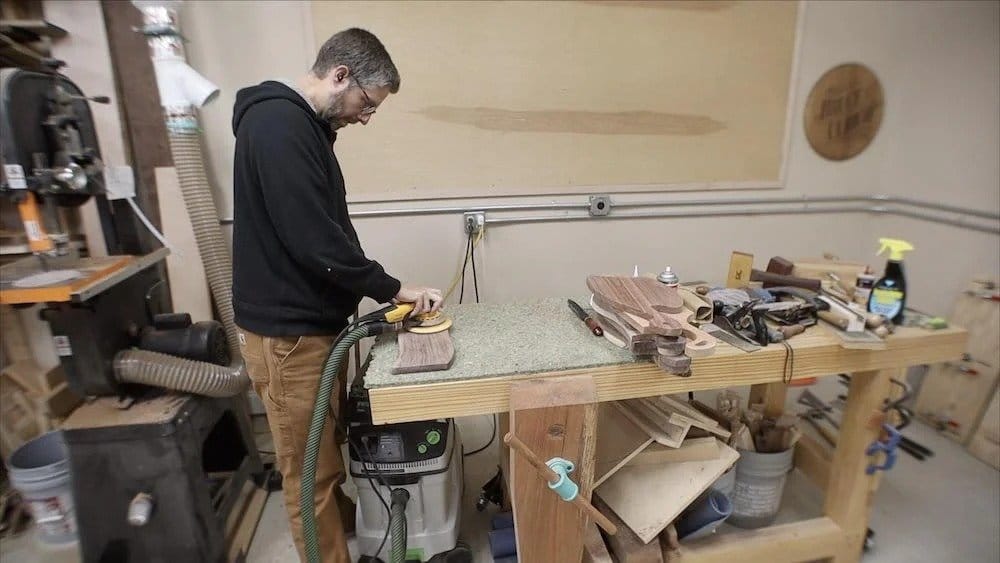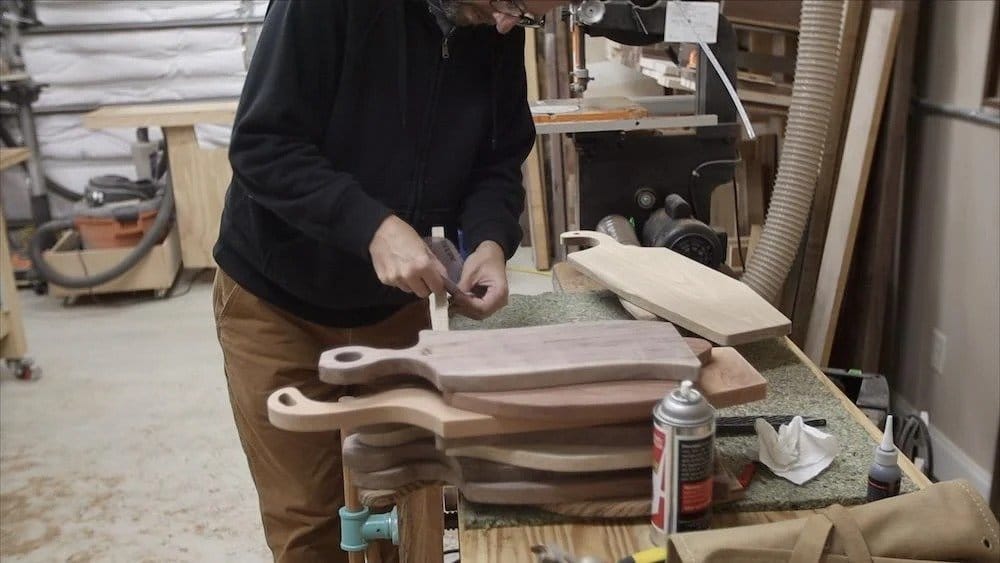 As you do not grind the wood, there are fibers on its surface that are" pressed "to the surface. To remove them, you need to moisten the surface with water. When wet, the fibers rise and are removed as a result of subsequent grinding.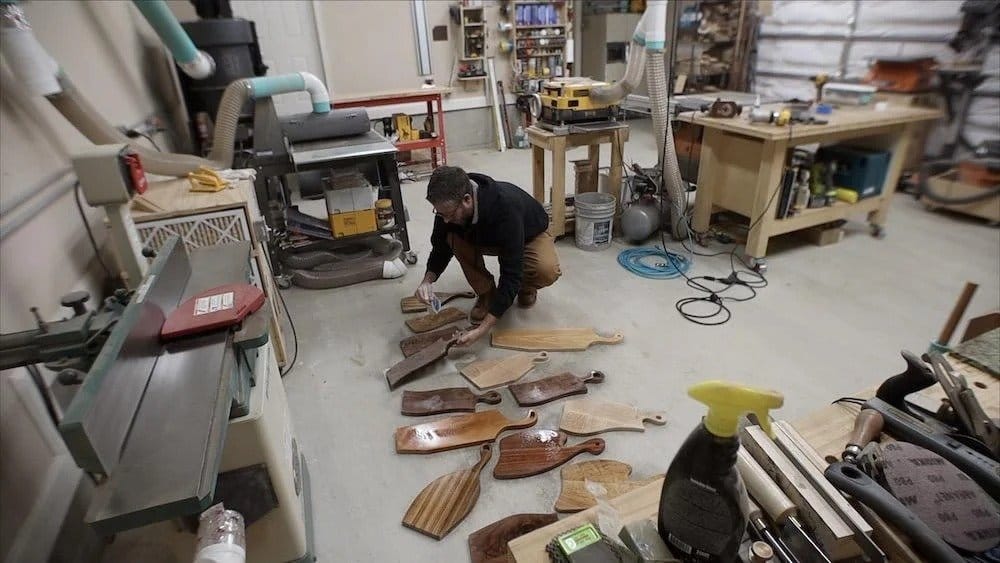 After sanding, covers the boards with finishing material.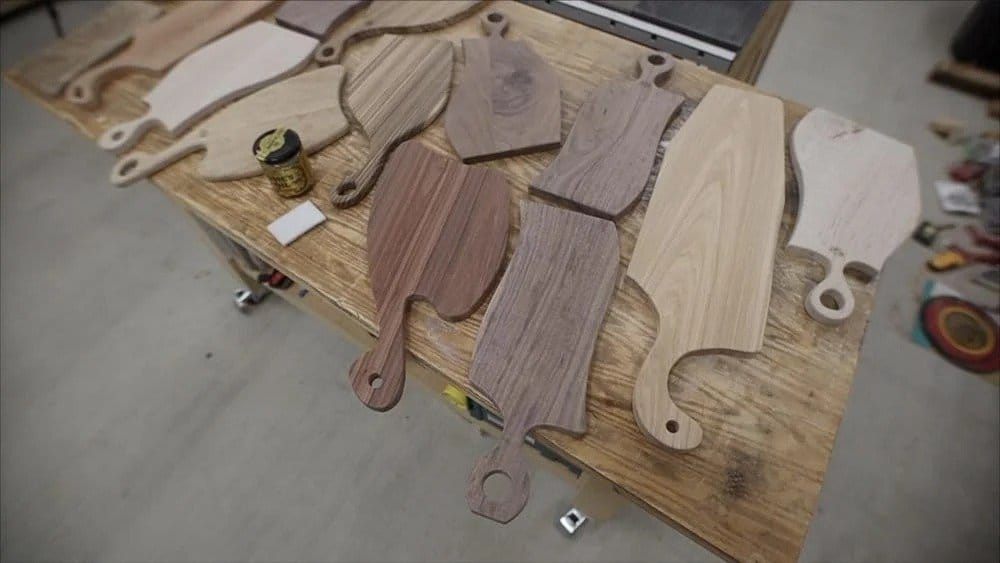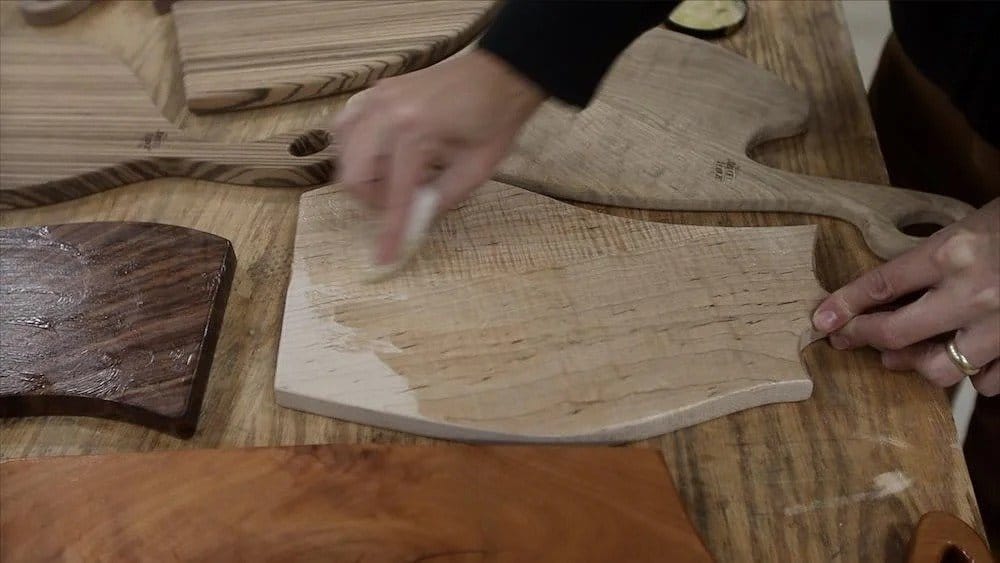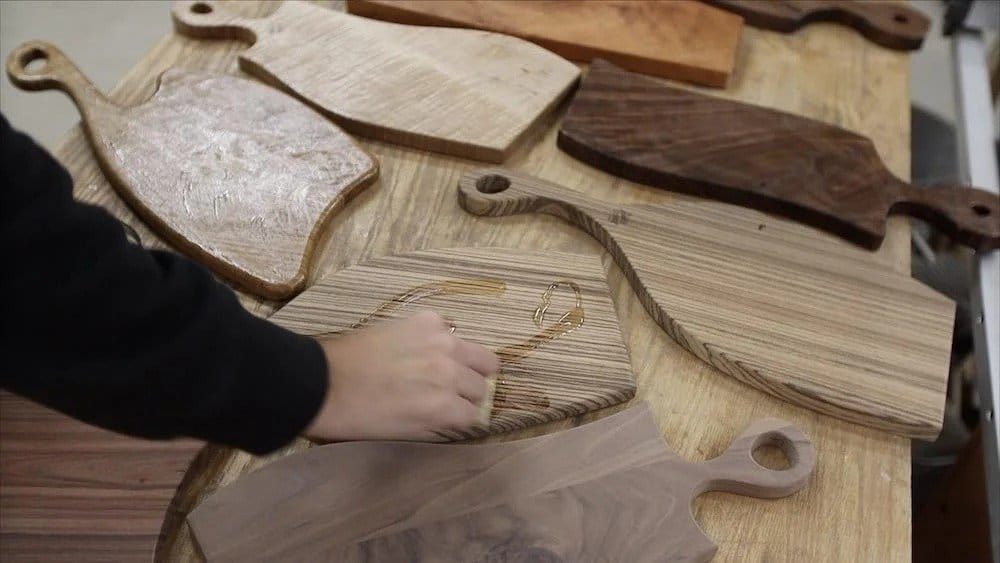 Everything is ready.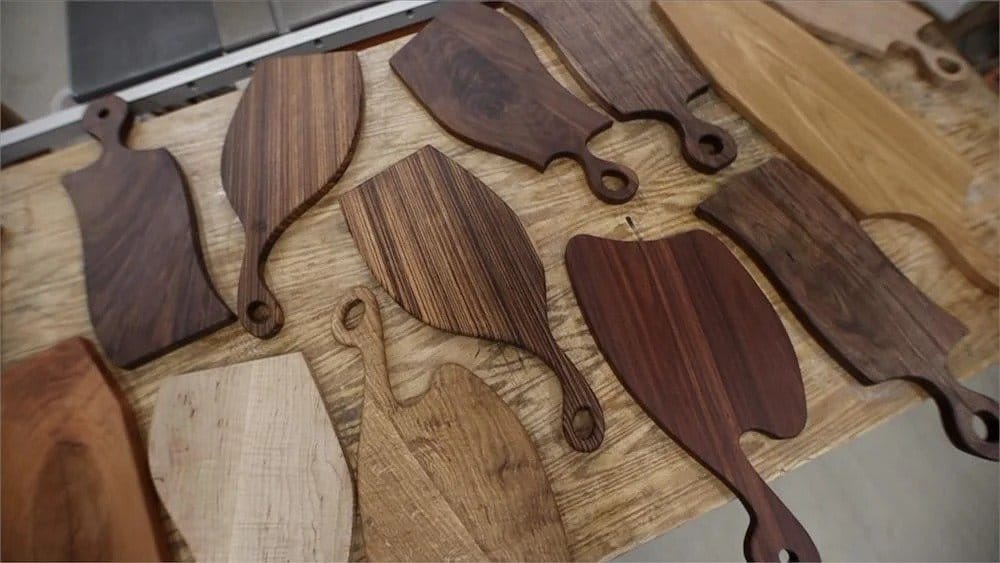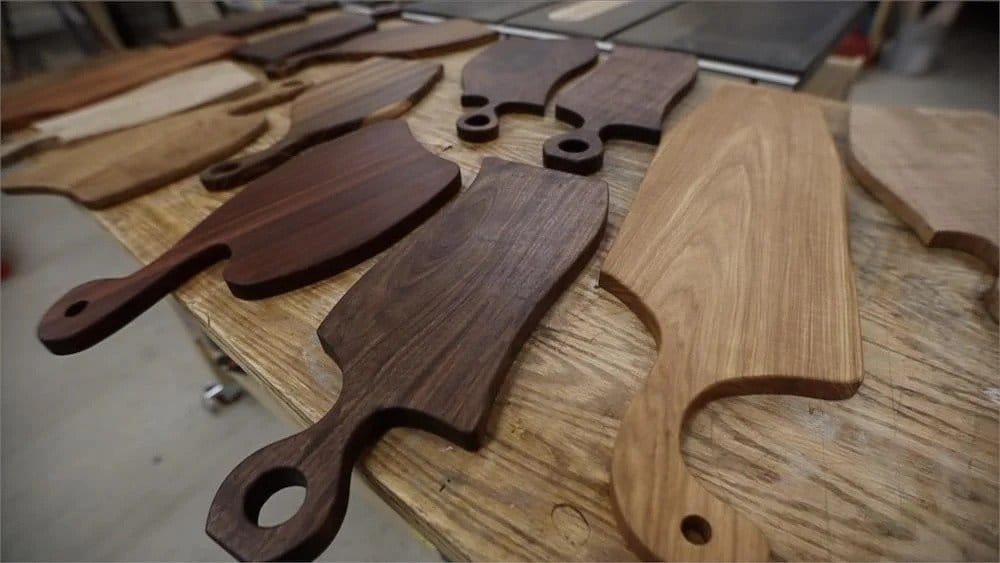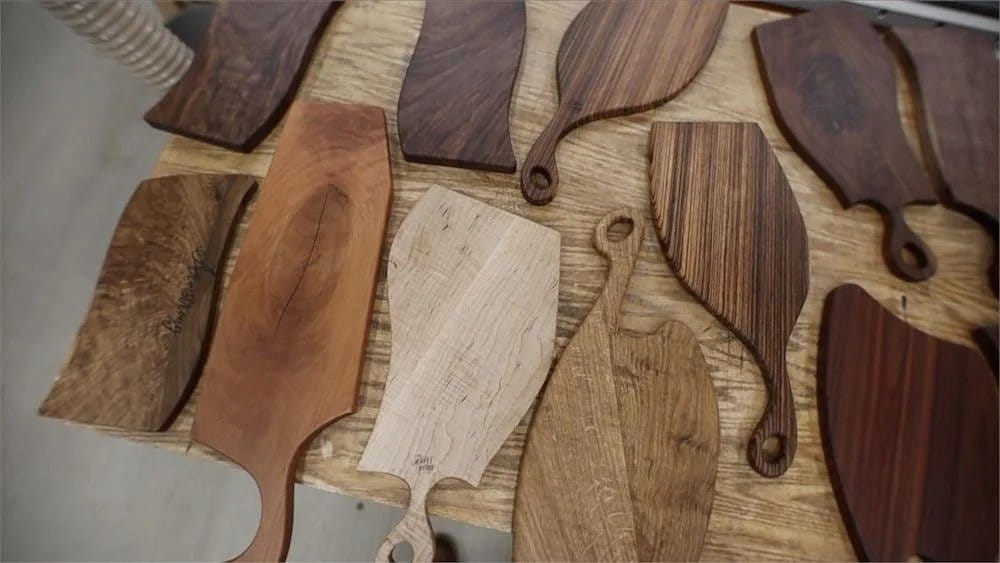 The whole process of making such cutting boards can be seen in the video below.