Lifestyle
5 reasons to finally give up make-up wipes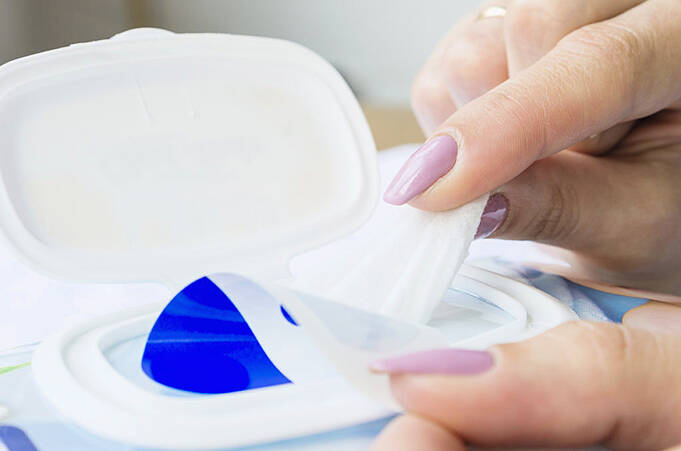 Woman using wet wipes
After a long day, a lot of us can't be bothered with an extensive skincare routine – sometimes, rubbing a wet wipe over your face is all you can manage.
However easy it might be, it's time to rid yourself of wipes once and for all. You've probably heard the occasional argument against them – ranging from the environment to your skin's health – but it can be difficult to stop them entirely. Of course, wipes are a necessity for some people, like parents caring for new babies or those who are differently abled.
But if you're using them to wash your face at the end of the day because it's the easiest thing to do, it's time to rethink your routine – and here's why…
1. Most aren't environmentally friendly
We're overjoyed to hear the Government promising tough action on wet wipes after we exposed their impact on the Thames riverbed. None of this would have been possible without YOU, helping us collect the key data! https://t.co/FUUhJDVdK0 #BinDontFlush #plasticpollution pic.twitter.com/rDNQR8thRA

— Thames21 (@Thames21) May 8, 2018
Many wipes aren't biodegradable, meaning once you've used them to take off your make-up, they will exist for decades to come.
According to the Earthwatch Institute, every day 3.4 billion wet wipes are flushed down the toilet in the UK. This poses problems for plumbing and sewage systems, contributing to giant fatbergs in our sewers.
If you do need to use wipes, there are biodegradable options. Boots says its Baby Fragrance Free Biodegradable Soft Baby Wipes (£7.50) will degrade within three to four months.
Otherwise, use a cleanser at night, and ensure all the make-up, grime and pollution is wiped off properly, with the help of a gentle muslin cloth.
2. They don't even remove make-up that well