DIY
Welding platform from drywall scraps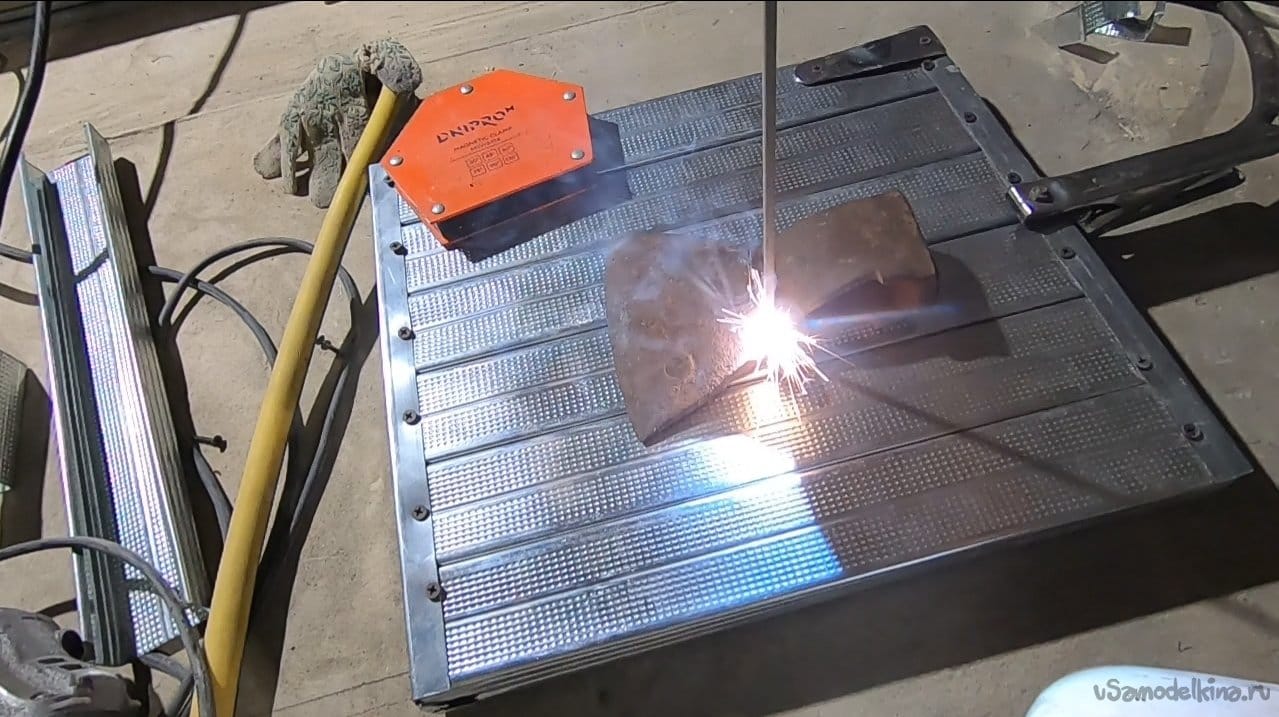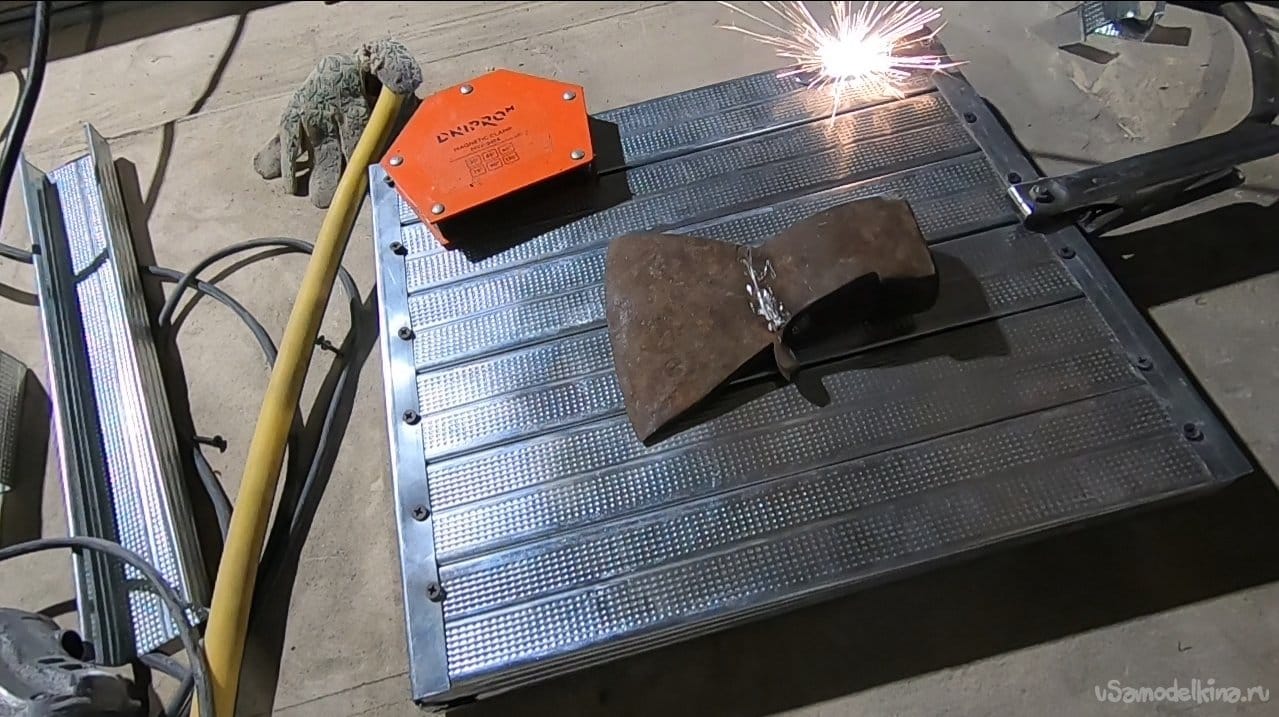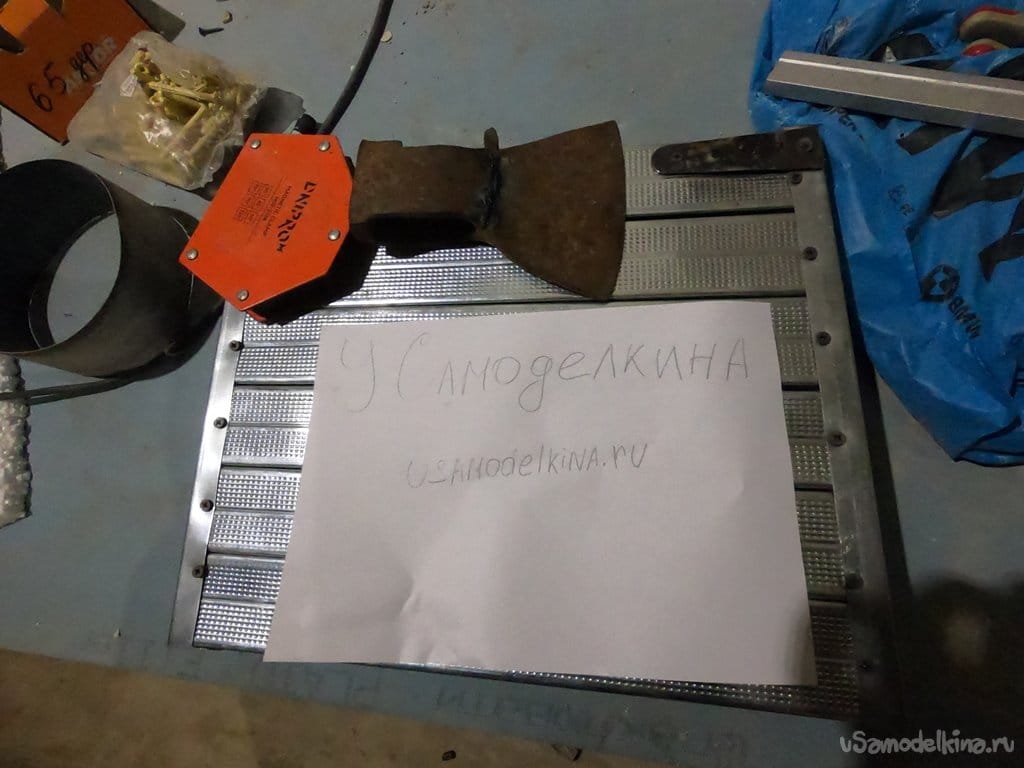 Hello everyone, long time ago I dreamed of making a kind of welding platform for myself so that it could be thrown at its destination on the table or on the ground and welded comfortably. Finally, I came across a free material for this – trimming profiles for installing drywall. Racks and guides were used, homemade I liked it, the contact is gorgeous! Nothing sticks, does not burn, the stand is lightweight and stable. And thanks to a solid layer of zinc, the homemade product will last quite a long time.
By the way, when I turned the tabletop over, I found a niche on the back. Alternatively, adaptu can be used as a box for nuts, bolts and other small parts. First things first!
Materials and tools:
List of materials:
– plasterboard racks and guides for them;
– self-tapping screws for metal;
– a piece of steel plate with a thickness of about 2-3 mm or thicker.
List of tools:
– marker;
– grinder (gr. 125);
– screwdriver.
Manufacturing process from the cooking platform:
Step one. Assembling the table top
Preparing the trims, screw them along one edge through the guide. And then I drew a line with a marker and cut the edges flush. At the end, it remains to screw on the second guide.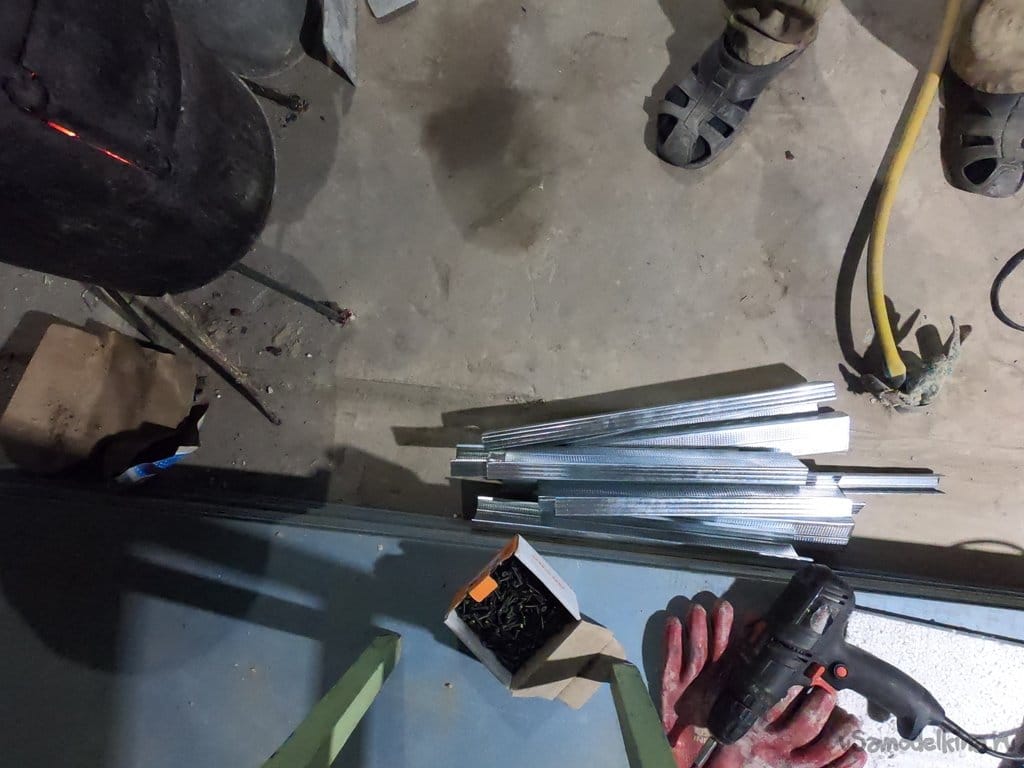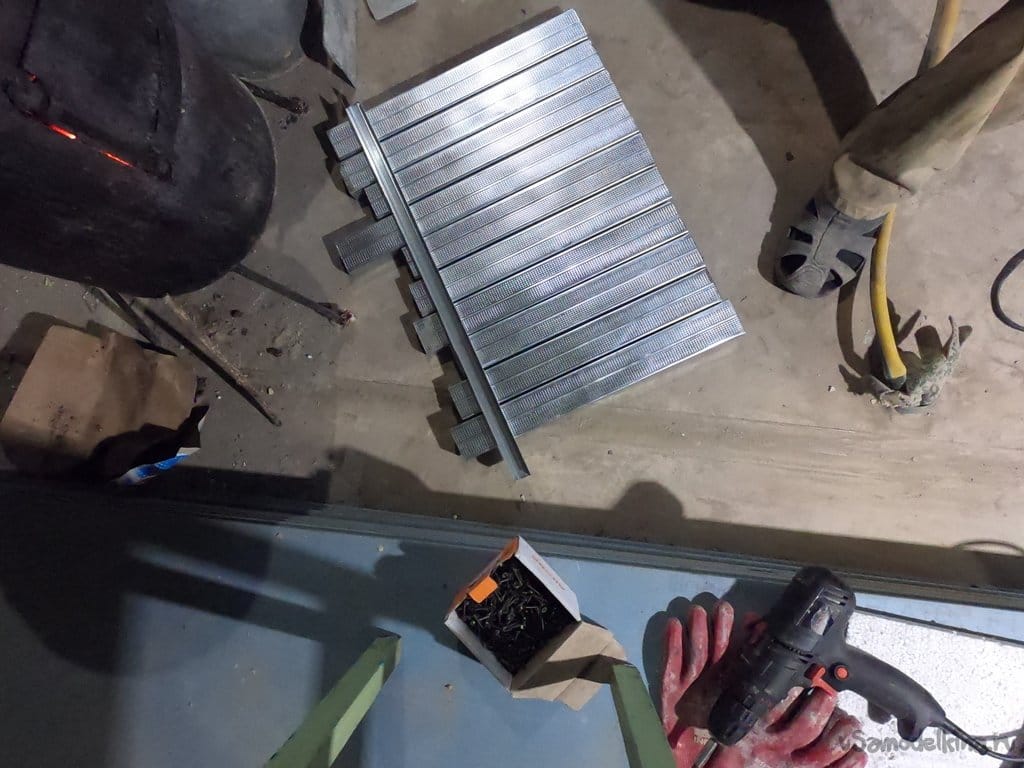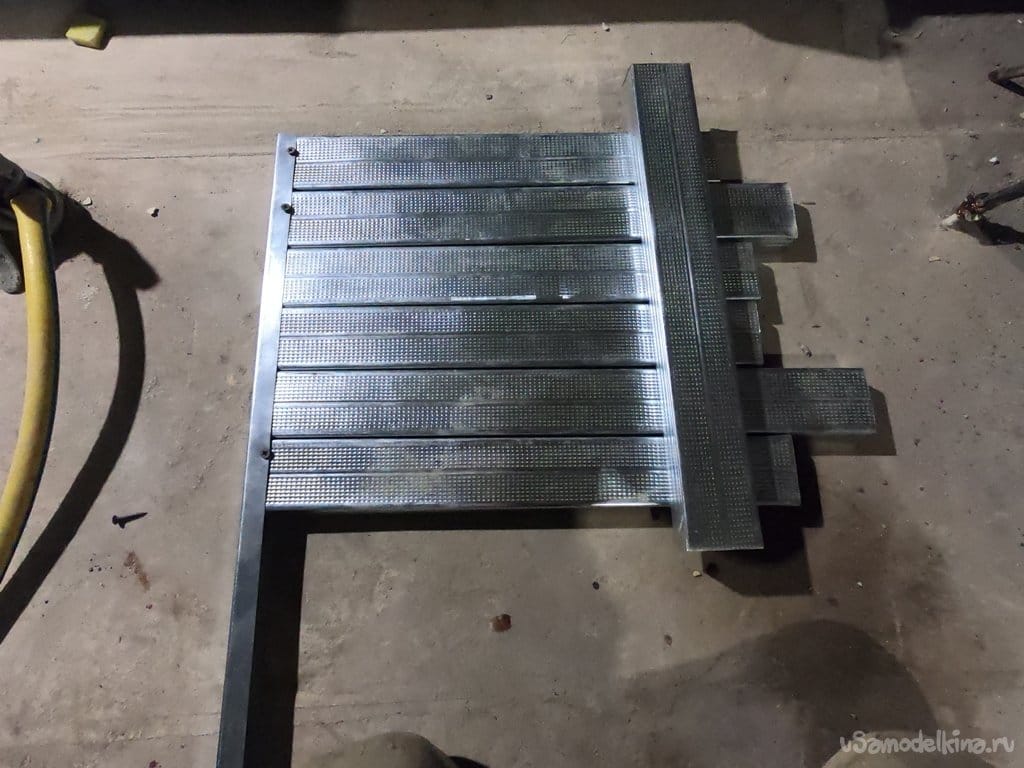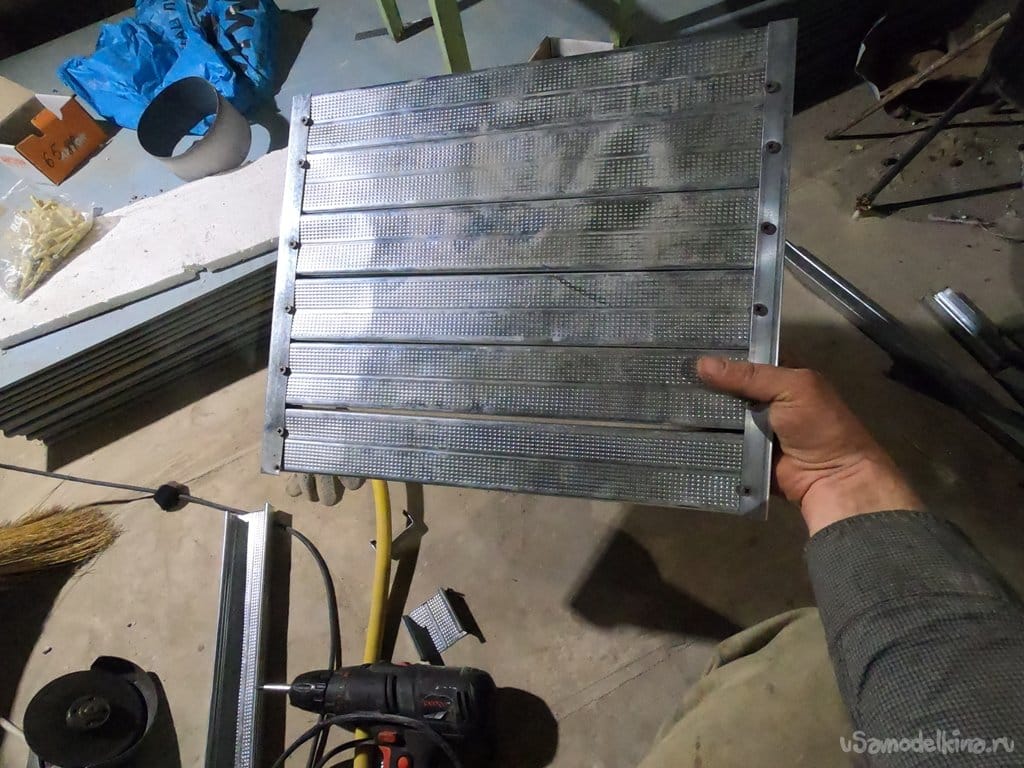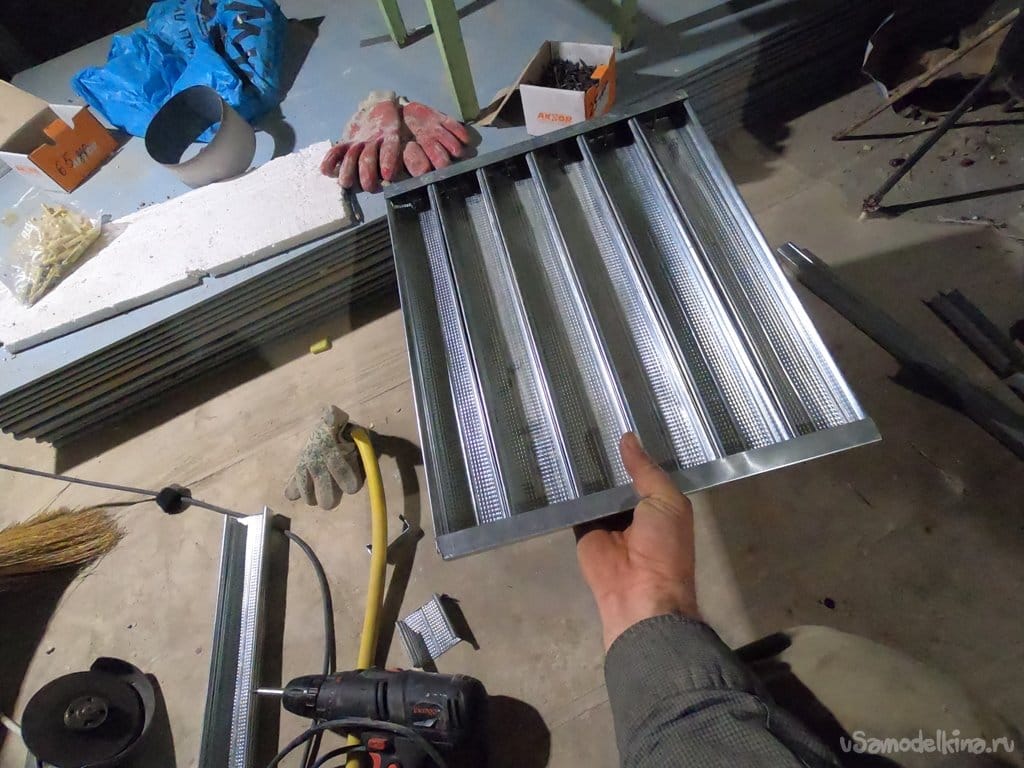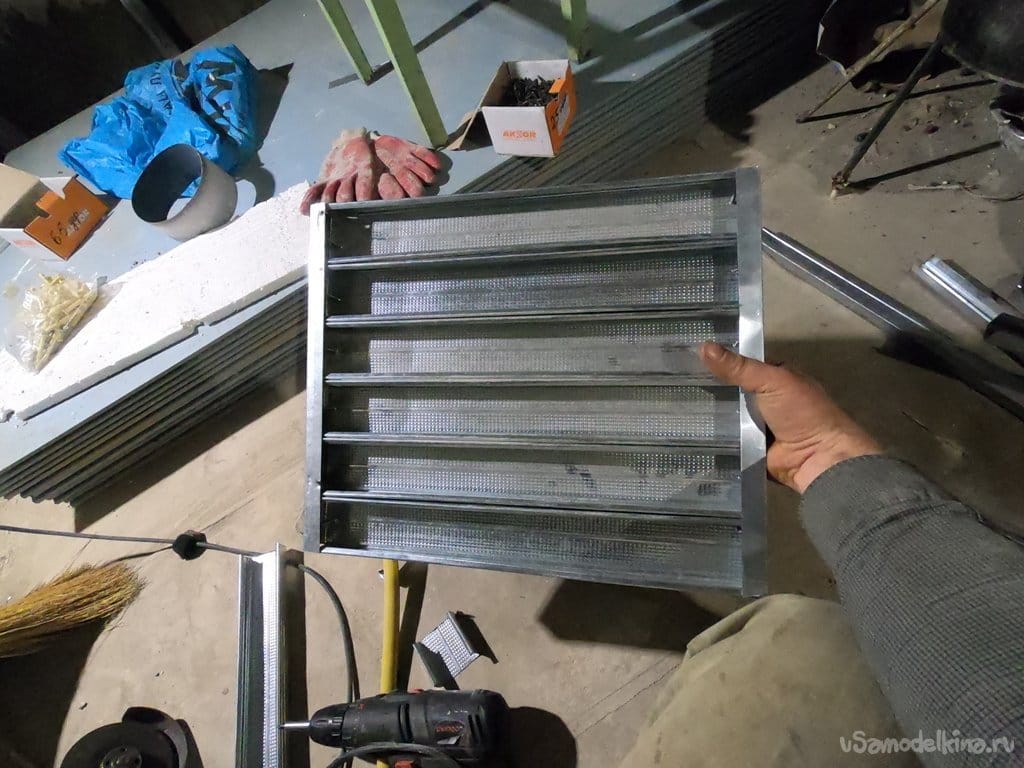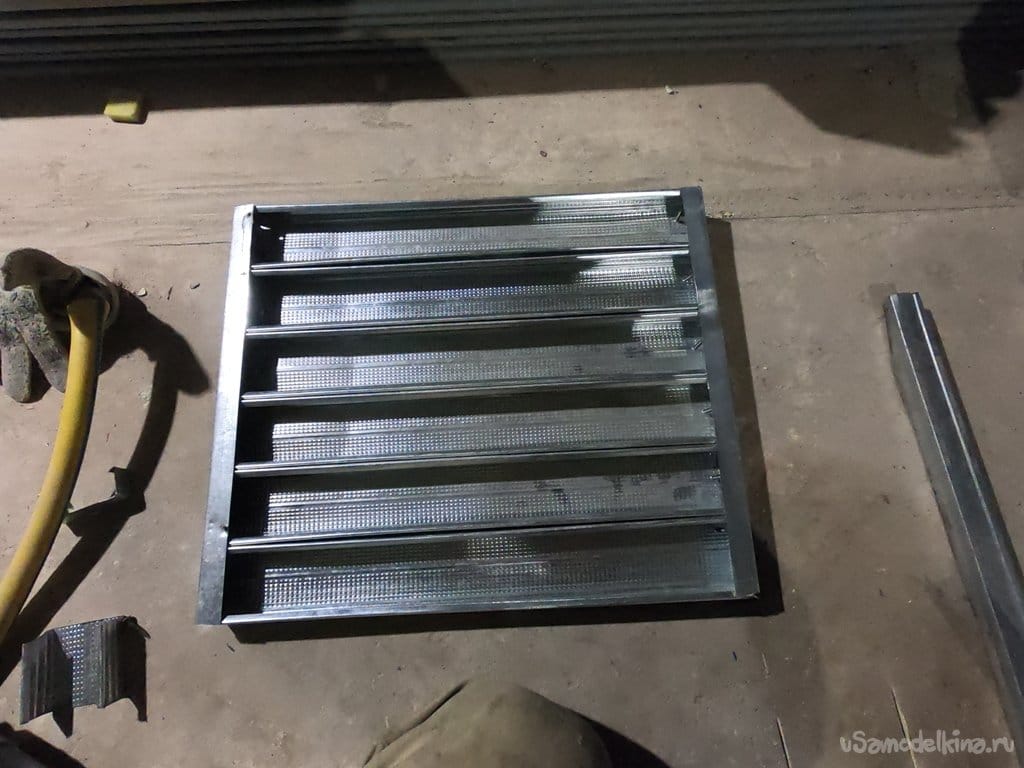 Step two. Legs
I made two legs from the profile so that it was convenient to hook the mass, and the stand was raised above the ground. Thanks to these legs, the rigidity of the structure has increased, and the diagonal backlash has disappeared. Everything is tough, looks nice and weighs little.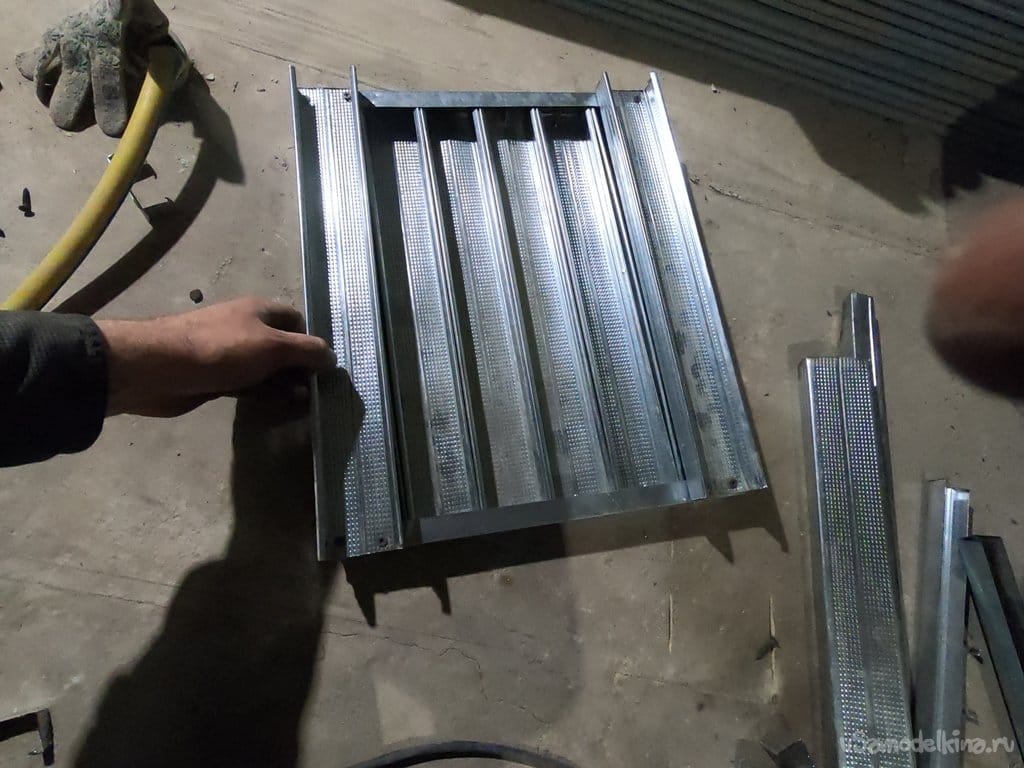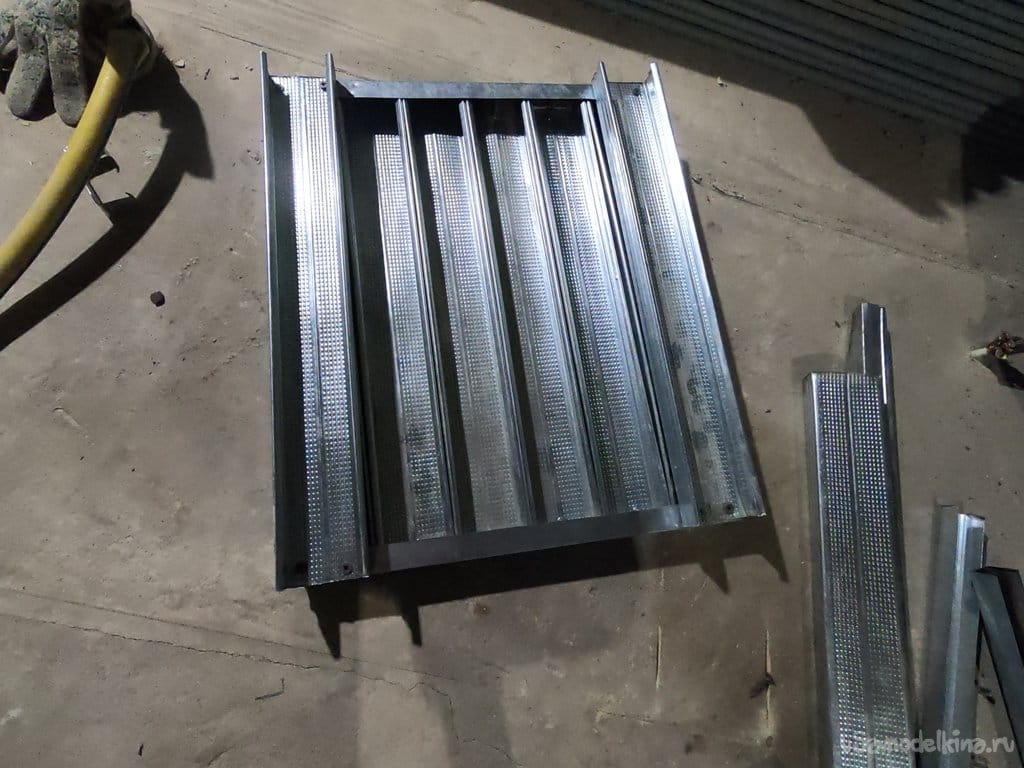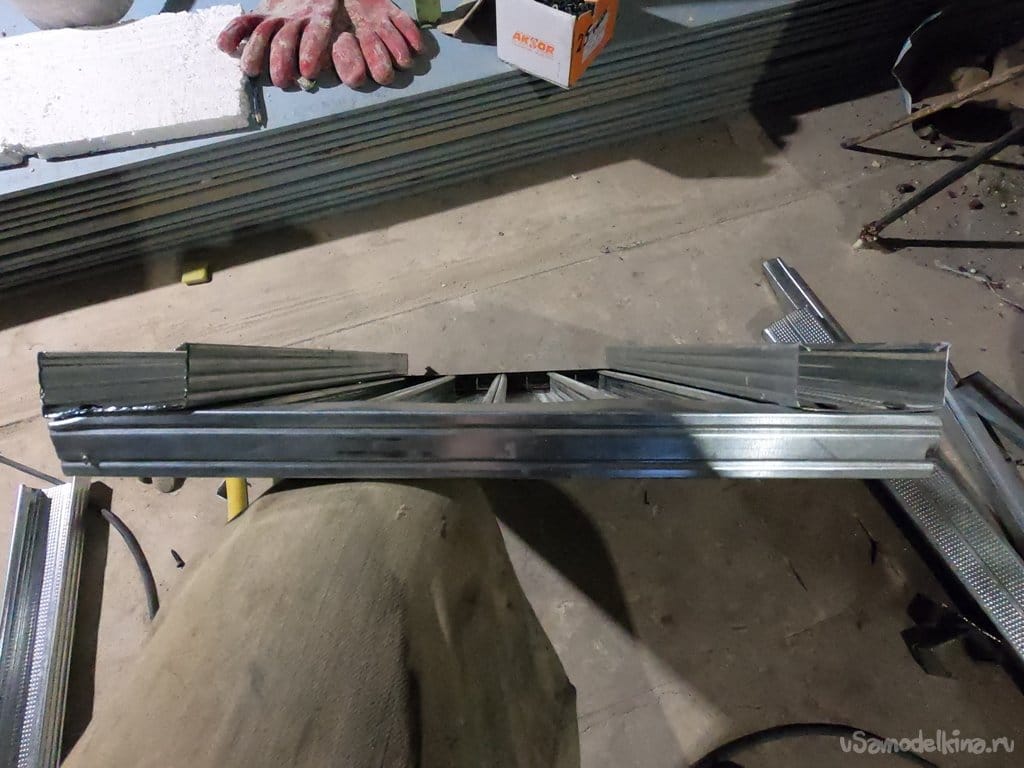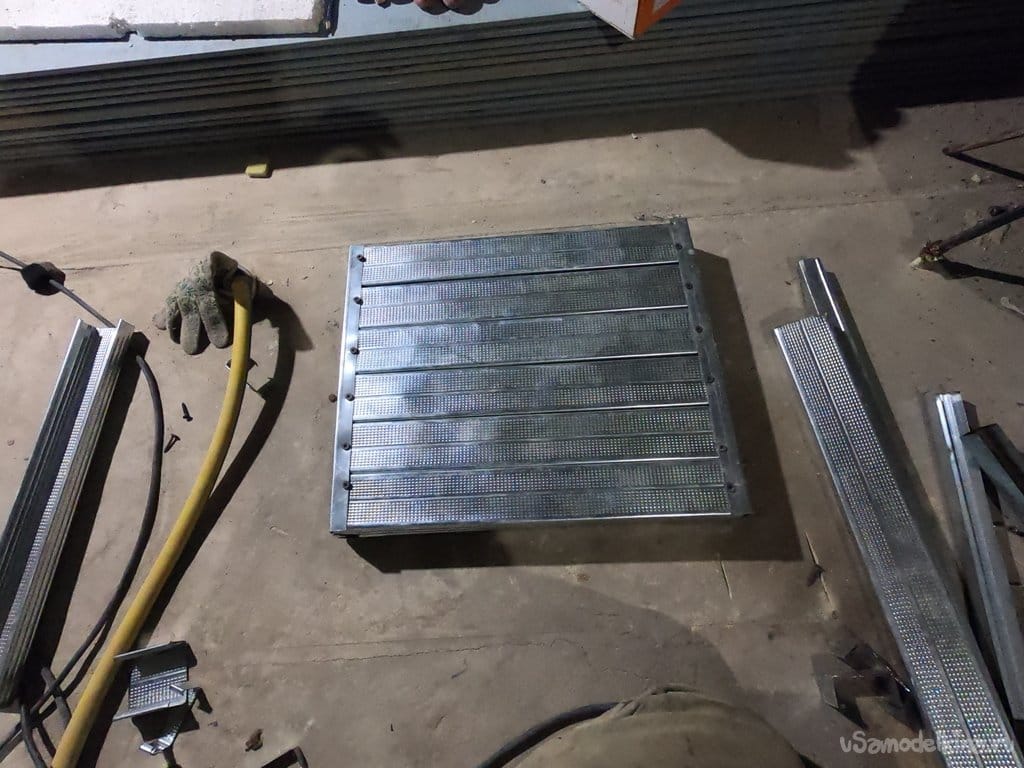 Step third. Electrode Stripping Plate
When welding with electrodes, sometimes they need to be stripped to be cooked. For this I screwed on a piece of steel plate, since the metal of the profile is very thin and will burn out if touched with the electrode.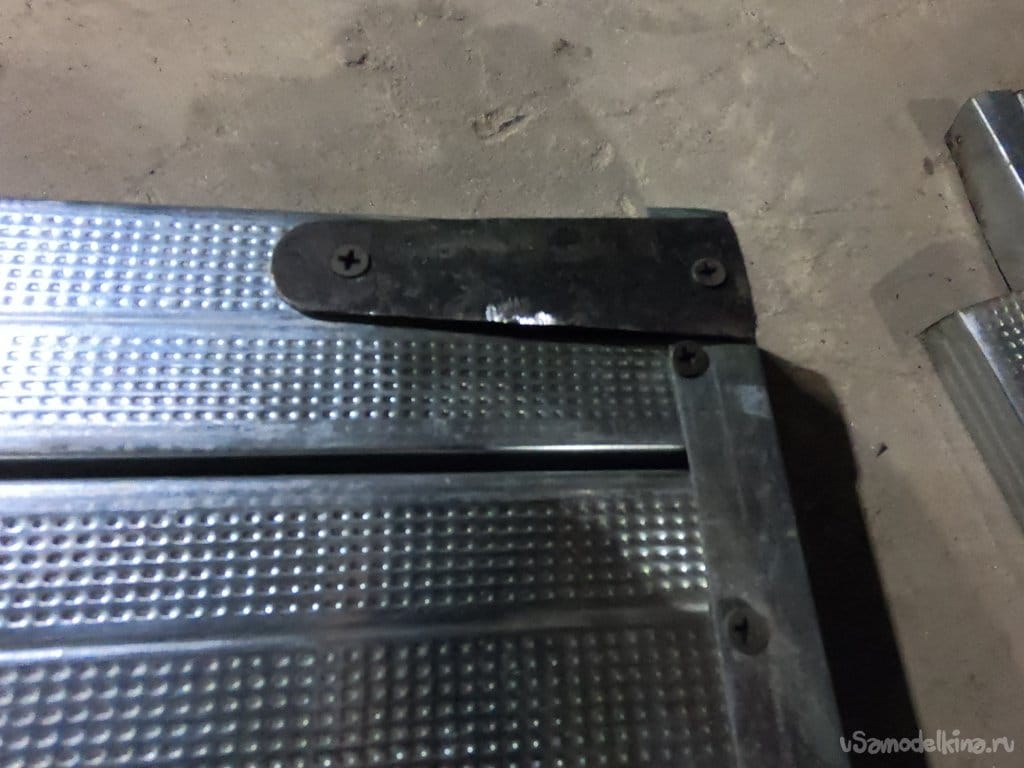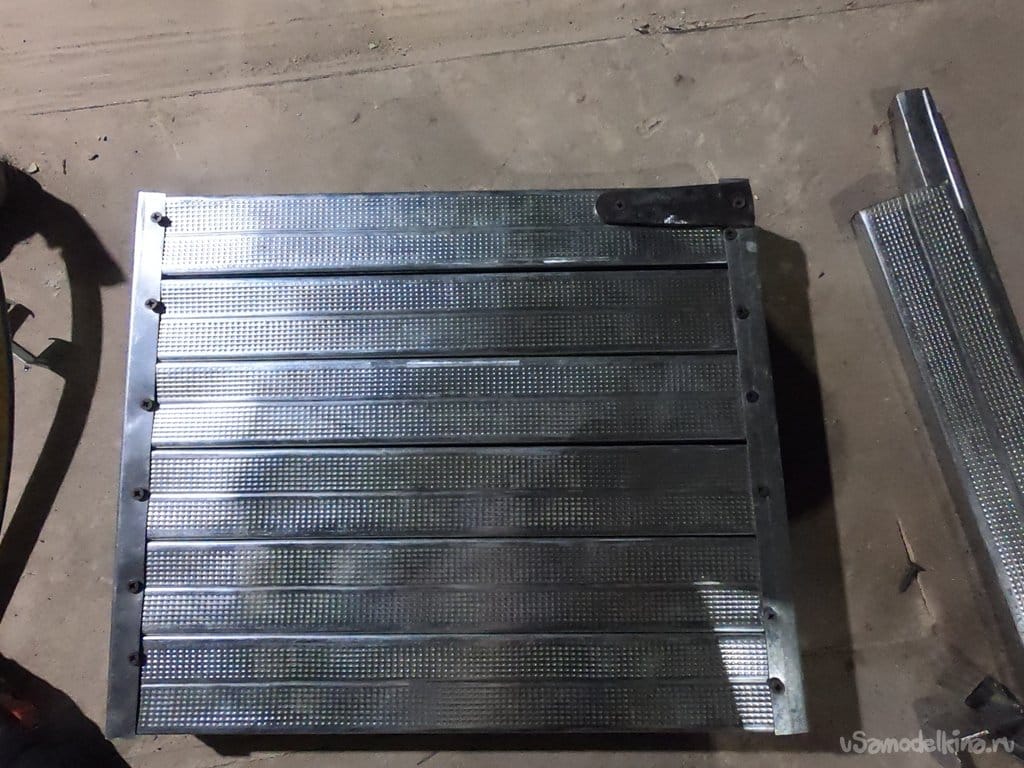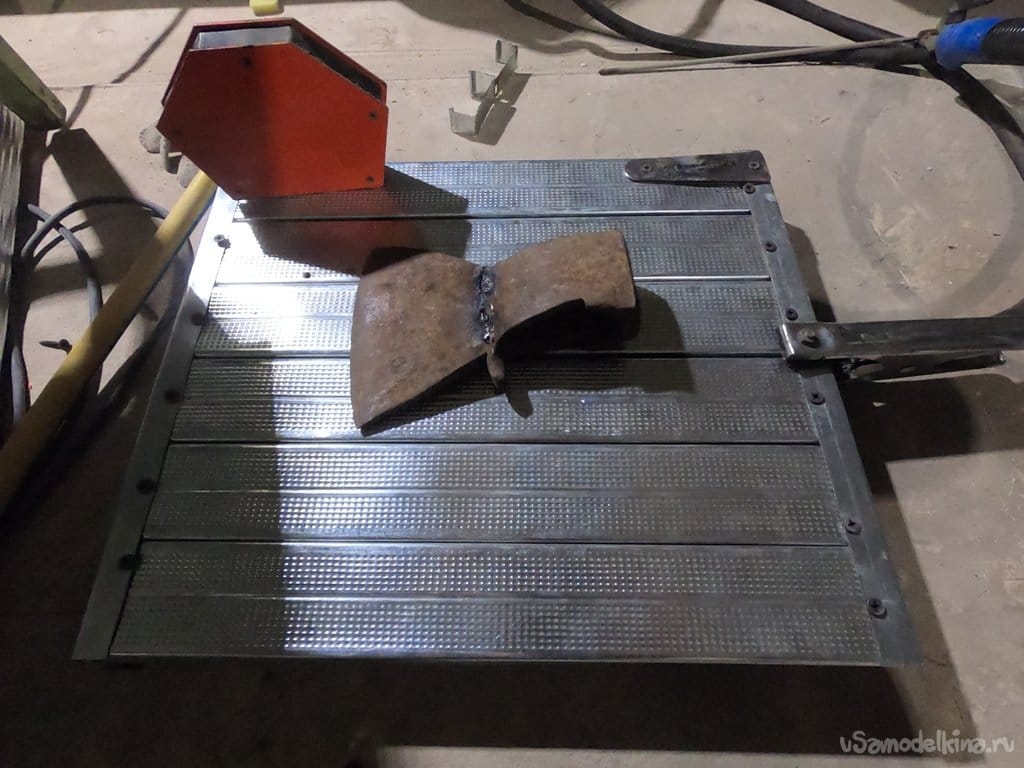 Step fourth. Tests
You can test, the crocodile is securely attached to the table in any convenient place. The easiest way to fix parts on the table is with magnets, you can stick a magnet from a hard disk to the back side, but you couldn't find it at hand.
It is quite convenient to fix something with welding angles. In order for them to conduct current, their ends can be stripped of paint.
It brews excellently, the contact is good, the homemade product is simple, convenient, almost made of garbage. Good luck and creative inspiration, I look forward to your wishes, suggestions and rational criticism!