DIY
Simple circuit on NE555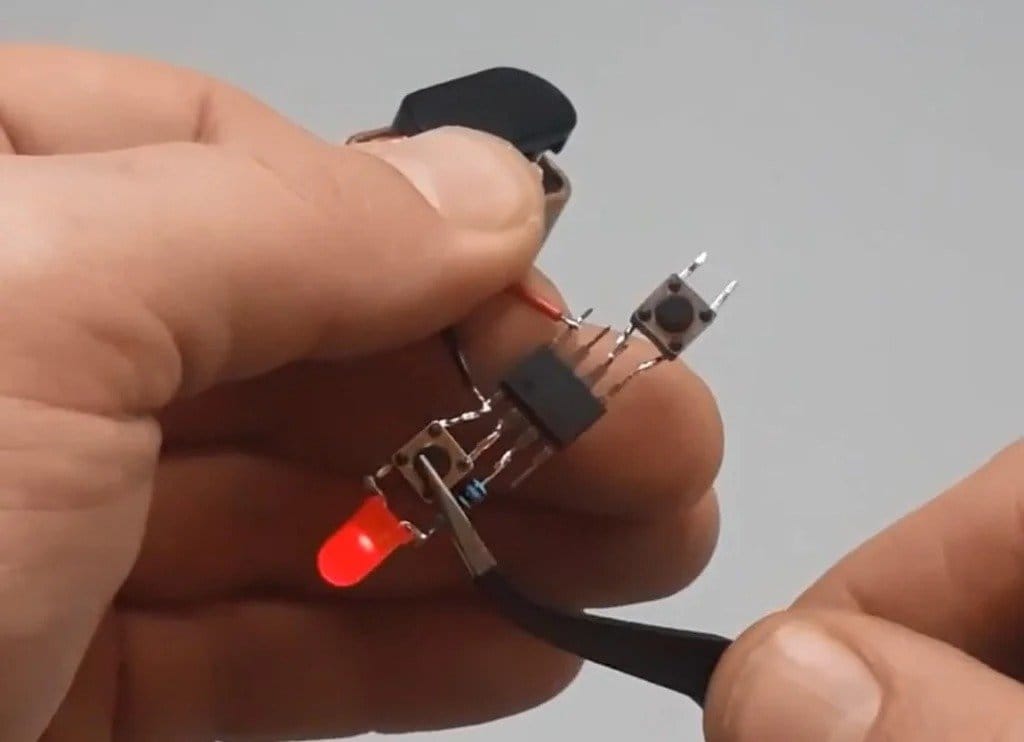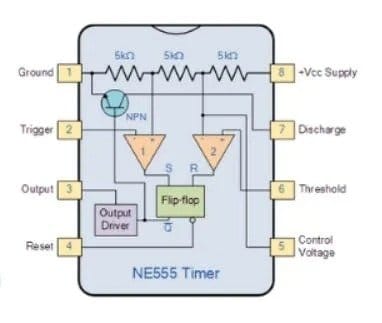 In this article, the wizard will introduce us to a simple NE555 circuit with a timer.
Previously, he came across several projects in which this microcircuit is used, but he did not know exactly how it works. To better understand the principle of operation of the microcircuit, he decided to make this simple device.
The NE555 Timer IC is an extremely reliable and stable 8-pin device that can work in a variety of devices, as a very accurate monostable, bistable or unstable multivibrator for various applications such as one-shot or delay timers, pulse generation, LED and lamp flashers. alarms and tone generation, logic clocks, power supplies and converters, etc., virtually any circuit that requires some form of timing control.
In this project, the master is going to manually control the "trigger" circuit in the NE555 timer with 2 buttons. One button turns on the trigger circuit and lights the LED, the other button resets the trigger circuit by turning off the LED.
Tools and materials: -Ne555 chip; -2 tactile switches; -LED; -470 ohm resistor; -9V battery; -Battery connector; Pitch first: connect button
The round dot in the upper left corner of 555 timer shows pin number 1. Below will be pin 2 and so on.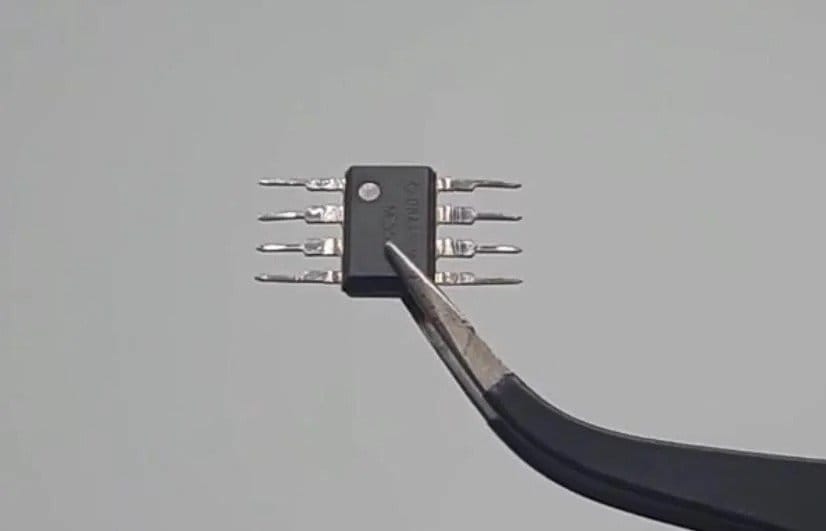 You need to solder a button between pin 1 and 2. This button will turn on the LED.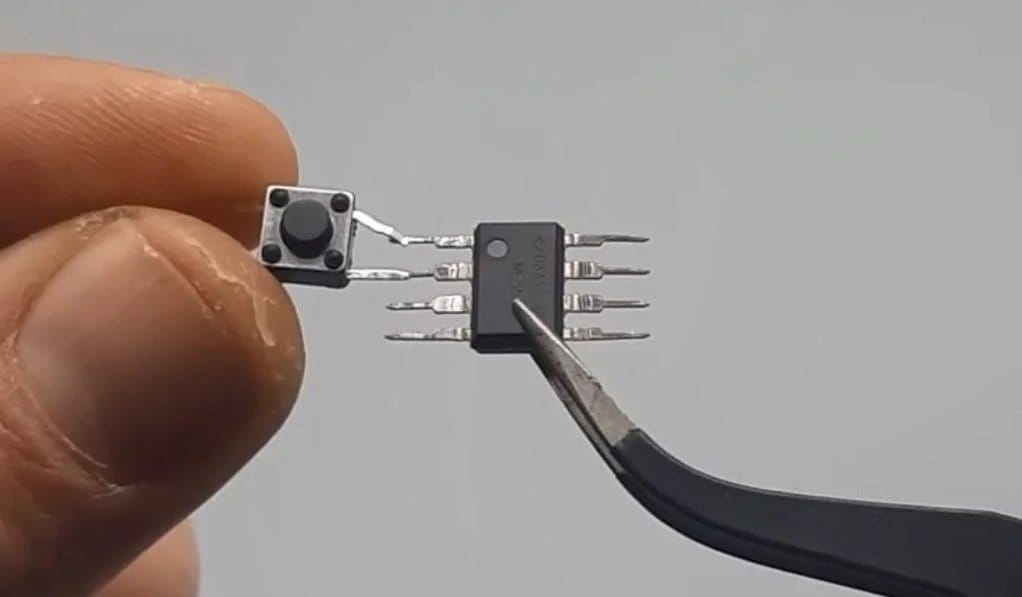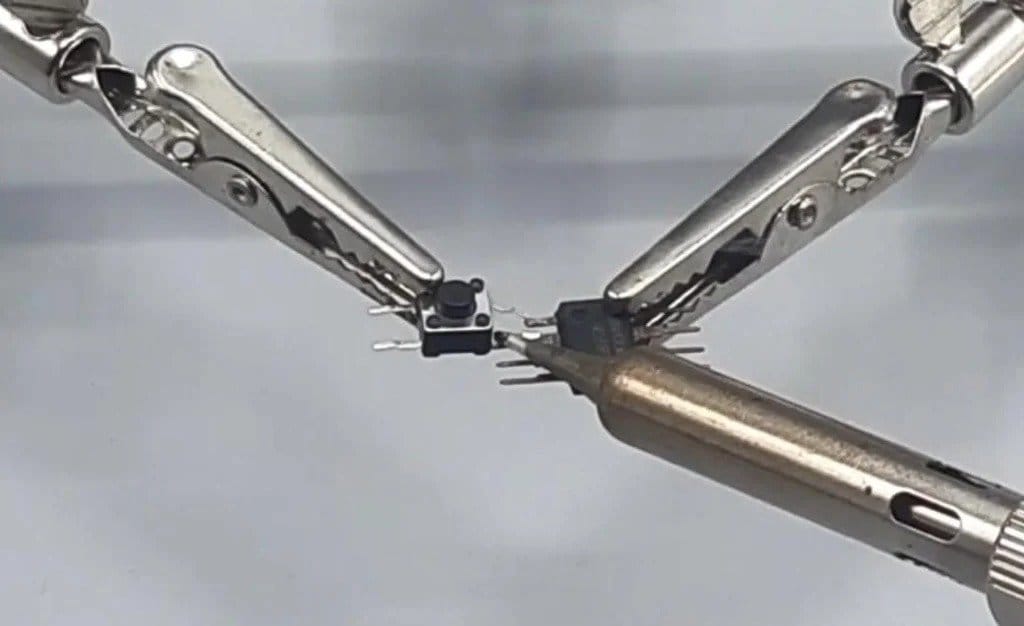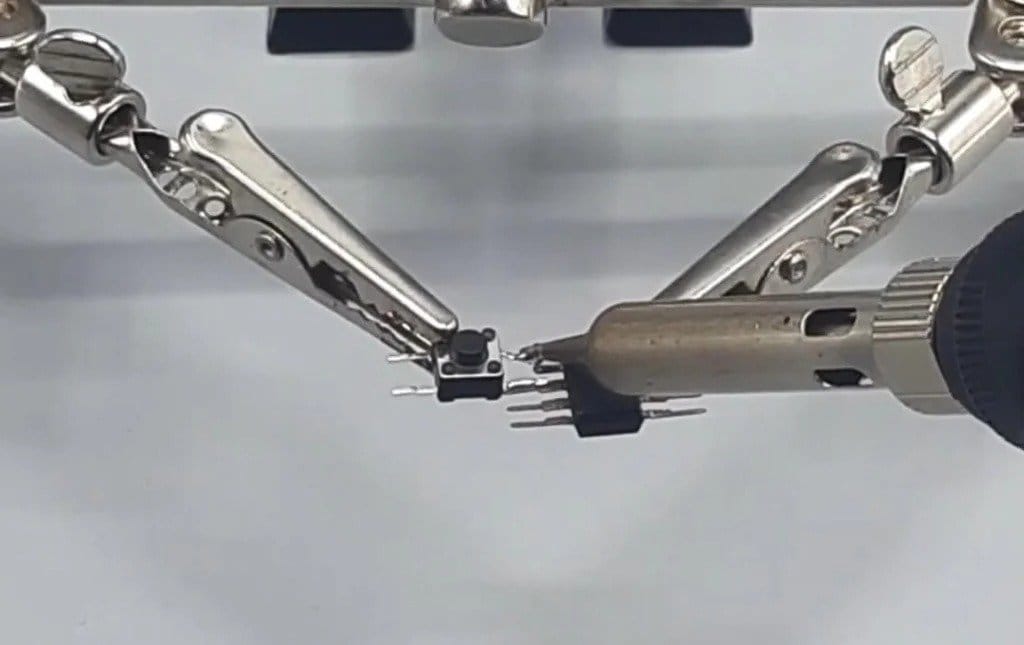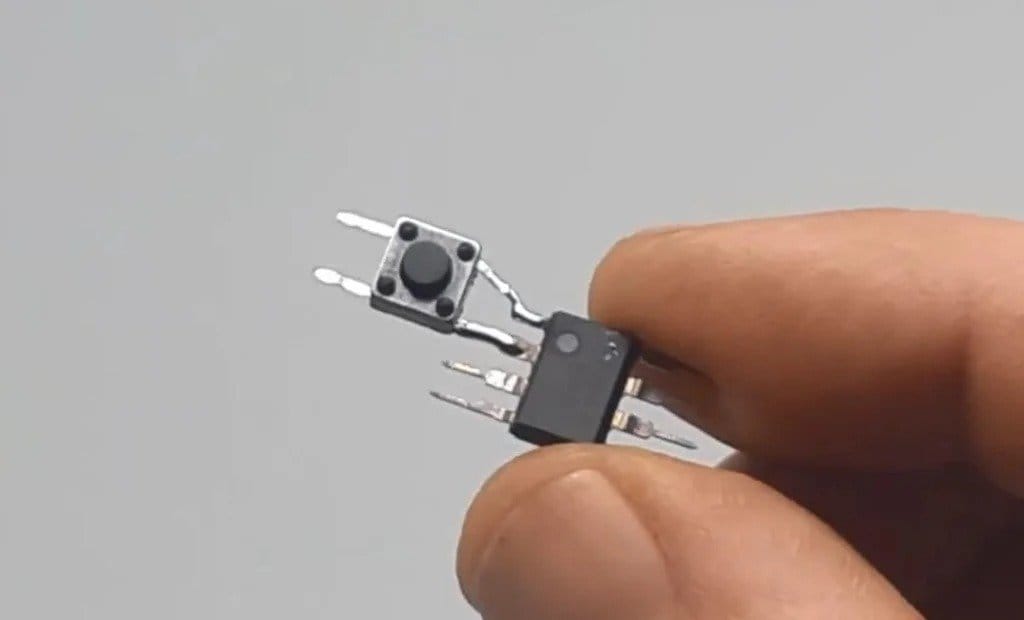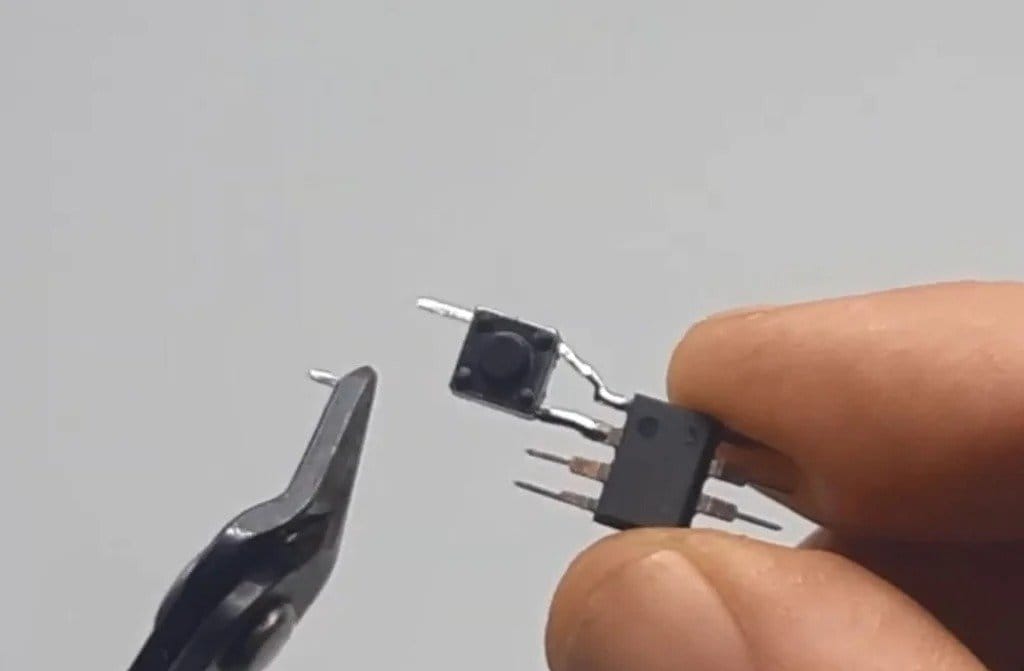 Step two: resistor
To protect the LED, a 470 Ohm resistor must be soldered to the third leg.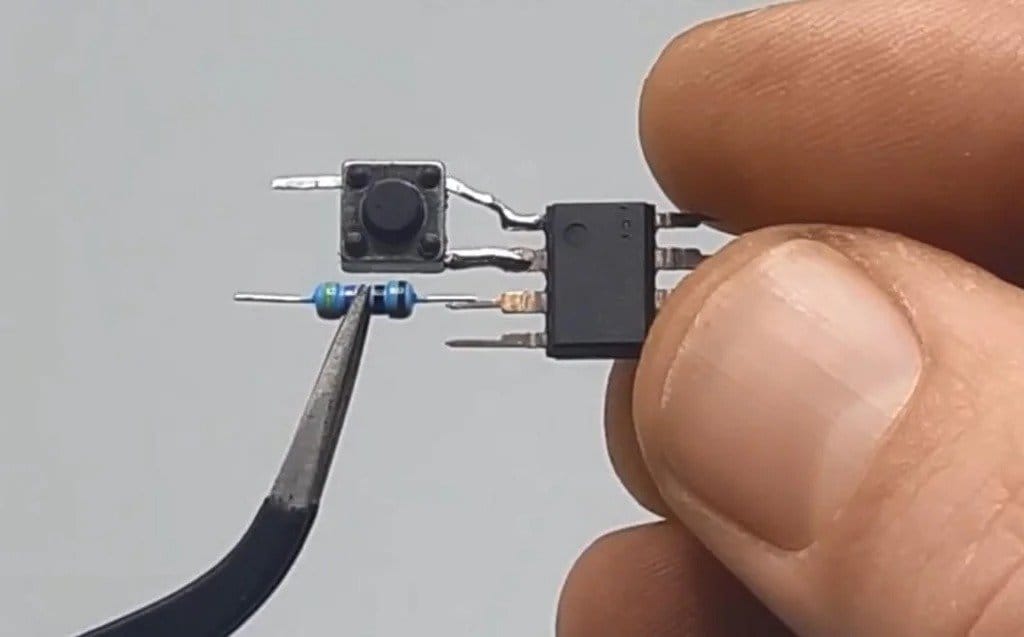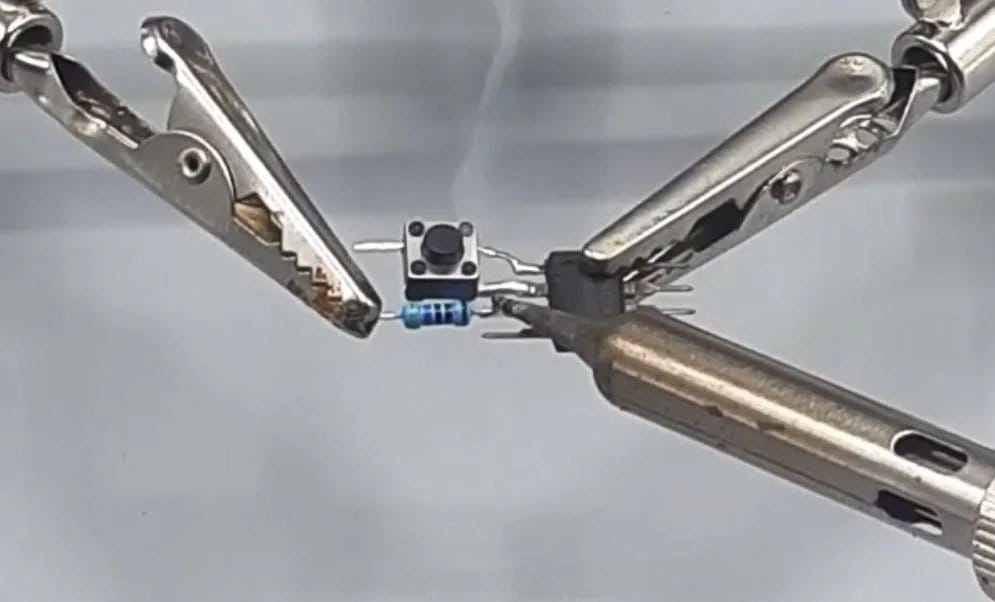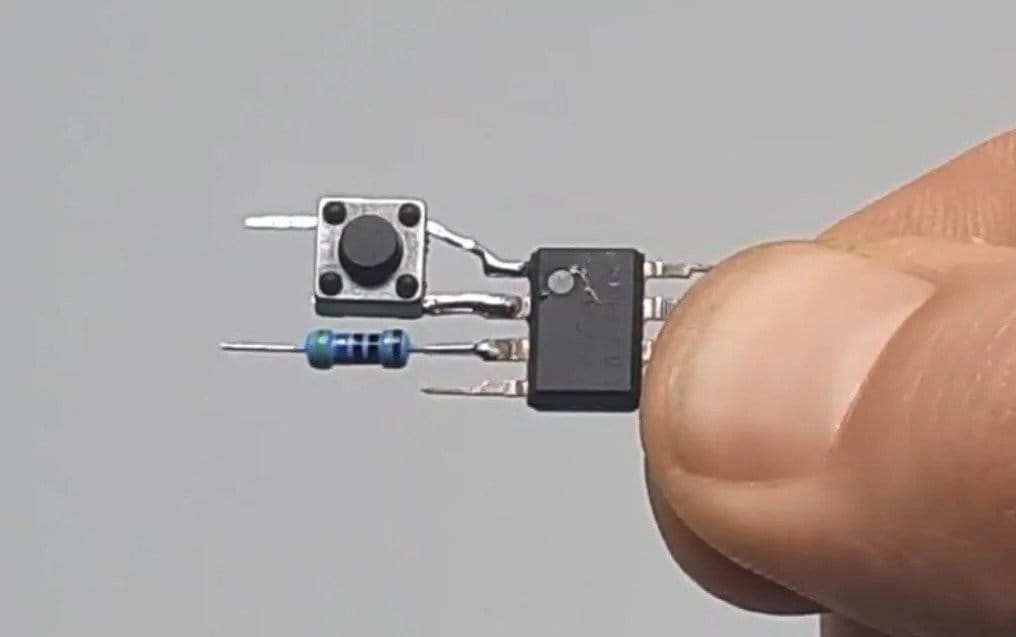 Step three: LED
Now you need to solder the LED between the button and the resistor. The anode (+) of the LED is soldered to the resistor, the cathode (-) to the button. It is advisable to bite off the protruding legs of the LED.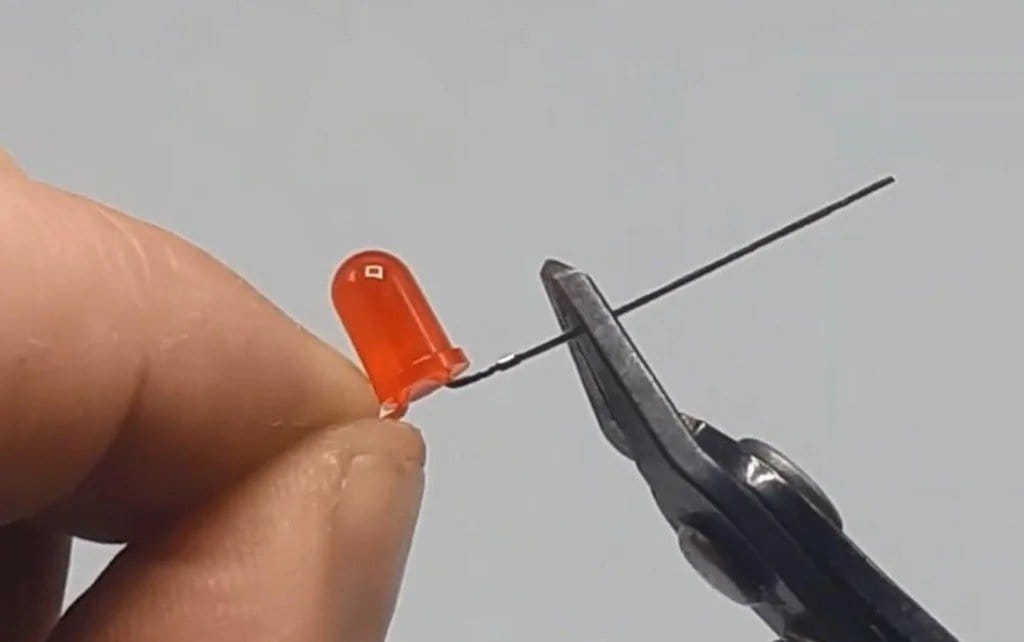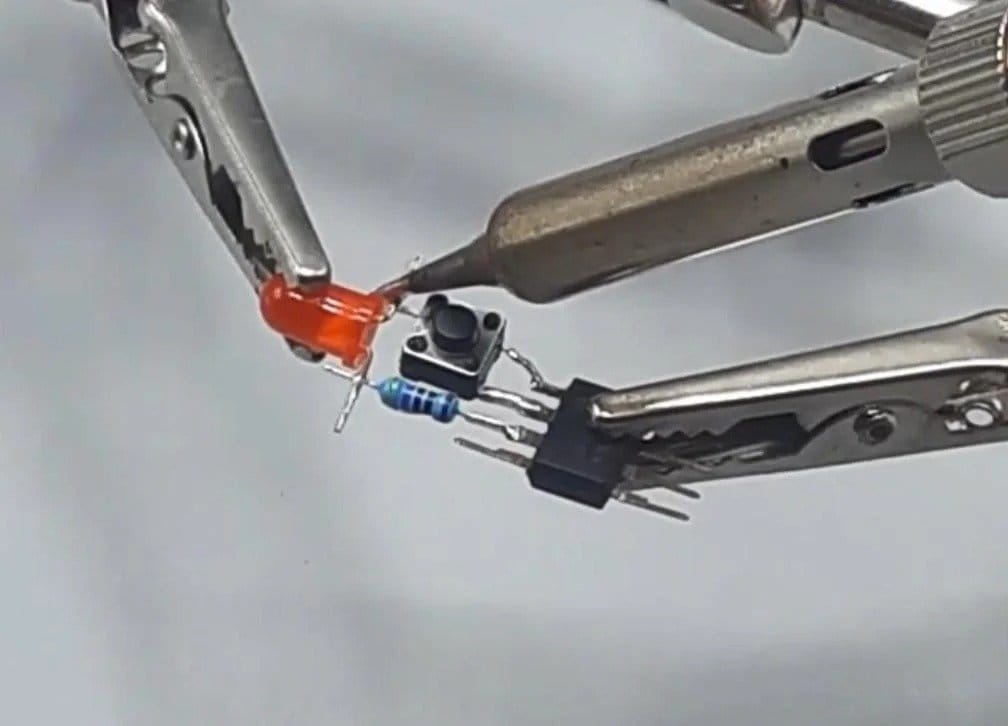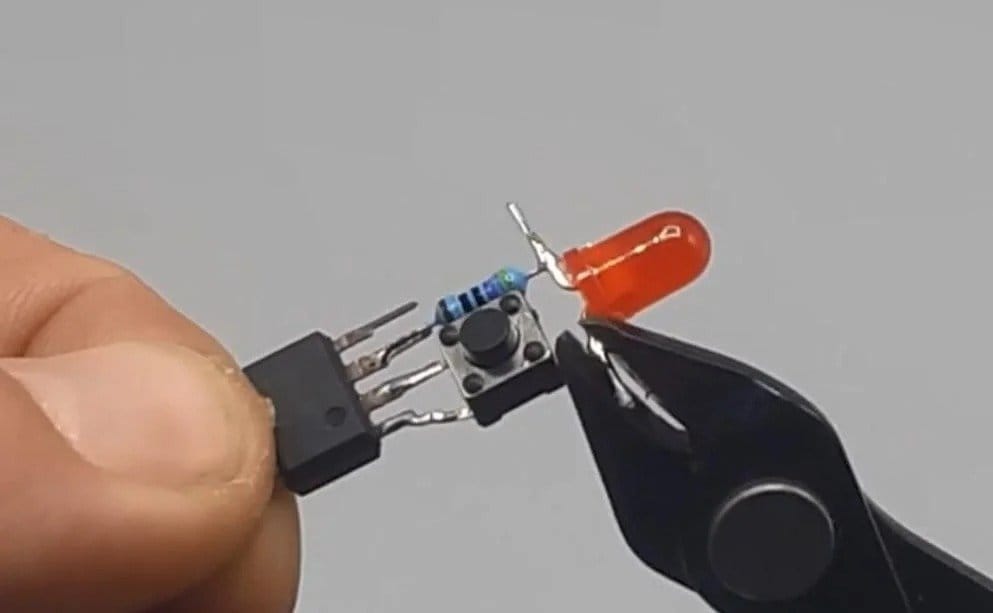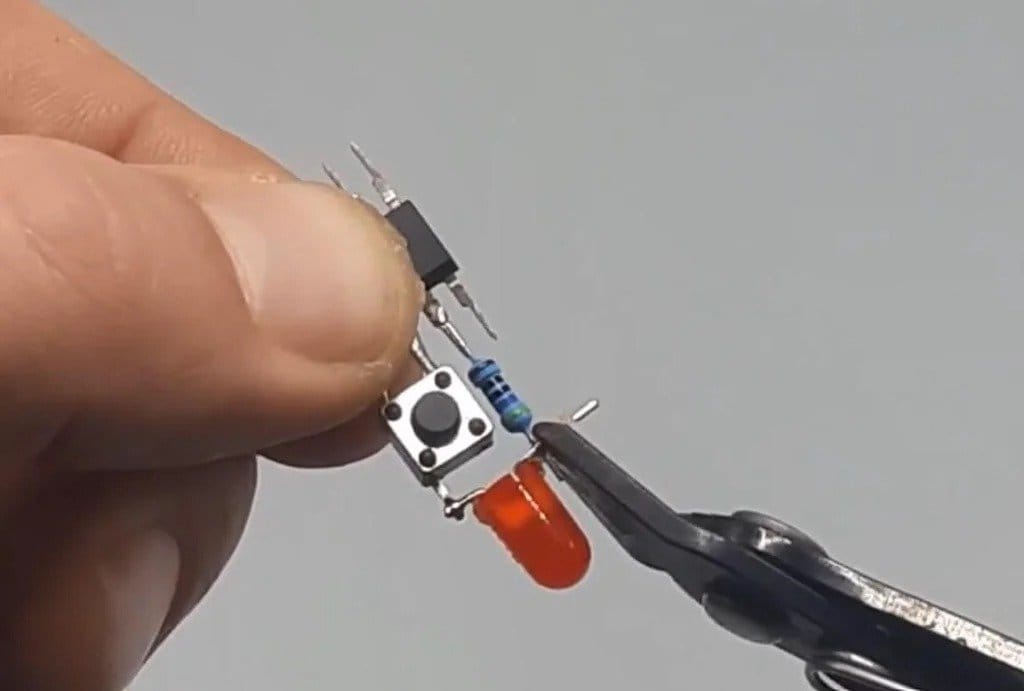 Step four: reset button
Now you need to solder the button that will turn off the LED. When this button is pressed, the trigger circuit is reset. The buttons are soldered between 5 and 6 legs.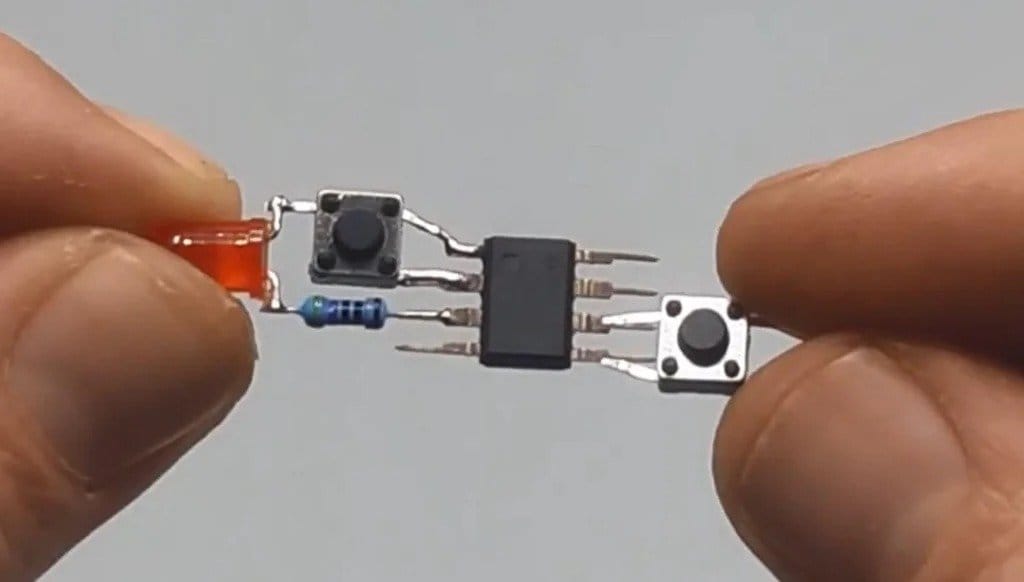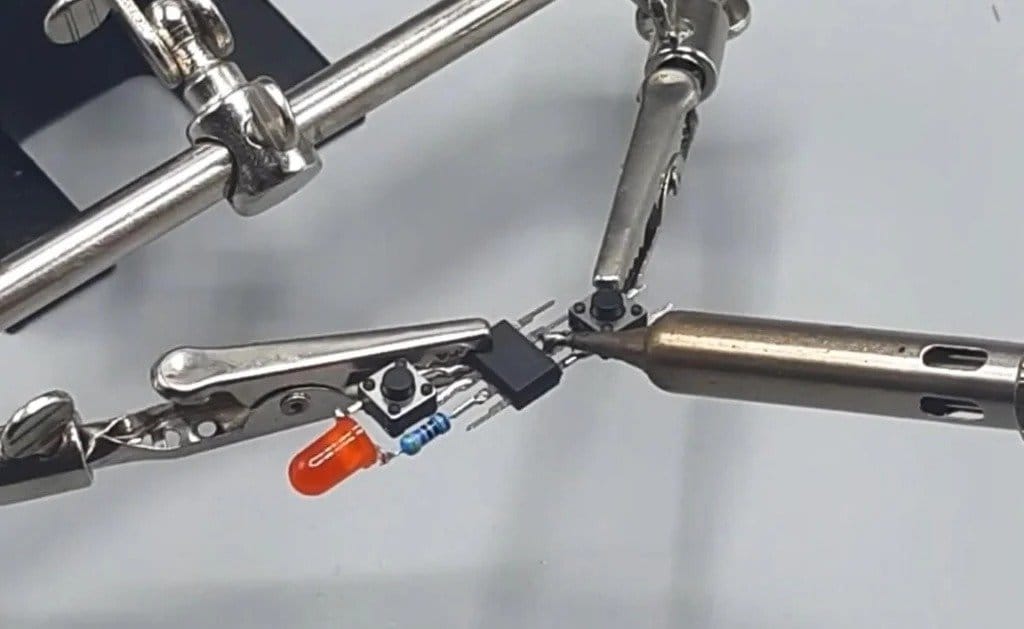 Step five: battery connector
The circuit is powered by a 9 volt battery. Red cable from battery clip to pin 8 (+ vcc) and black cable to pin 1 (ground).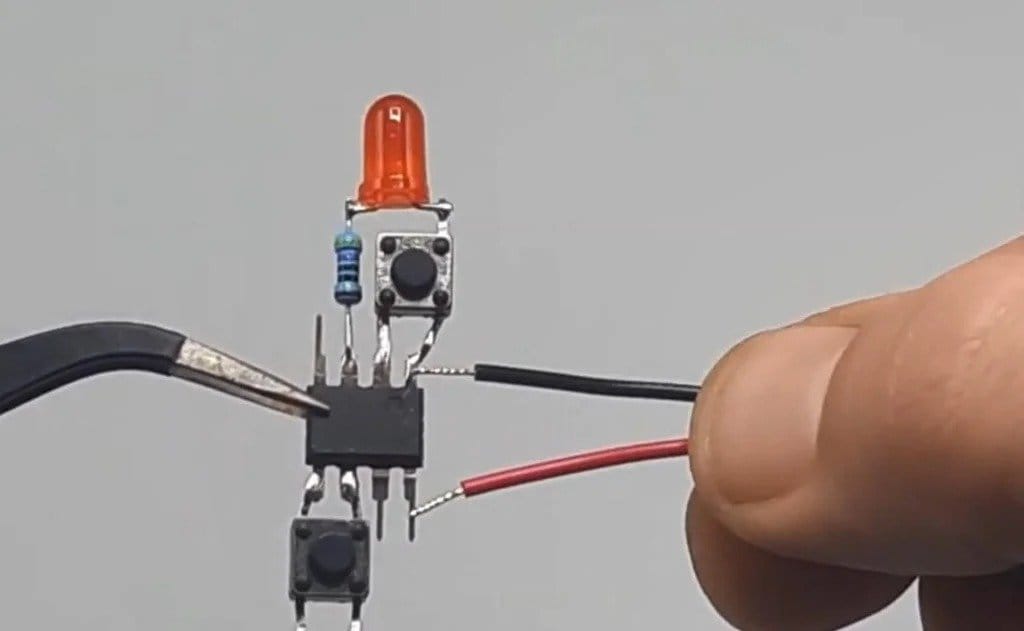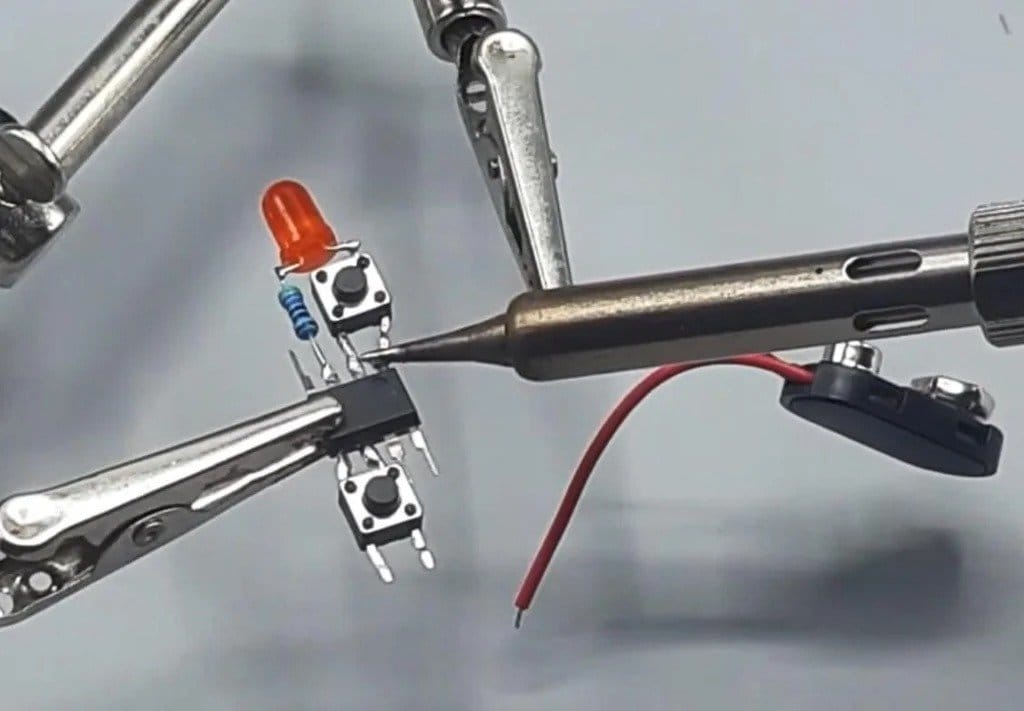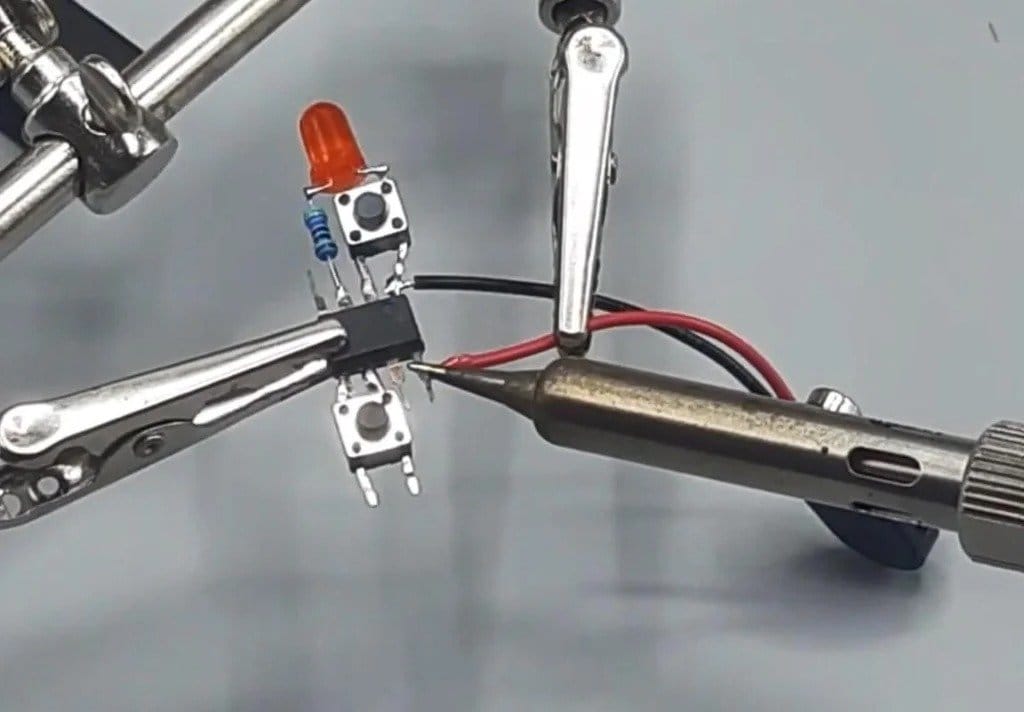 Everything is ready, all that remains is to connect the battery and check the operation of the device.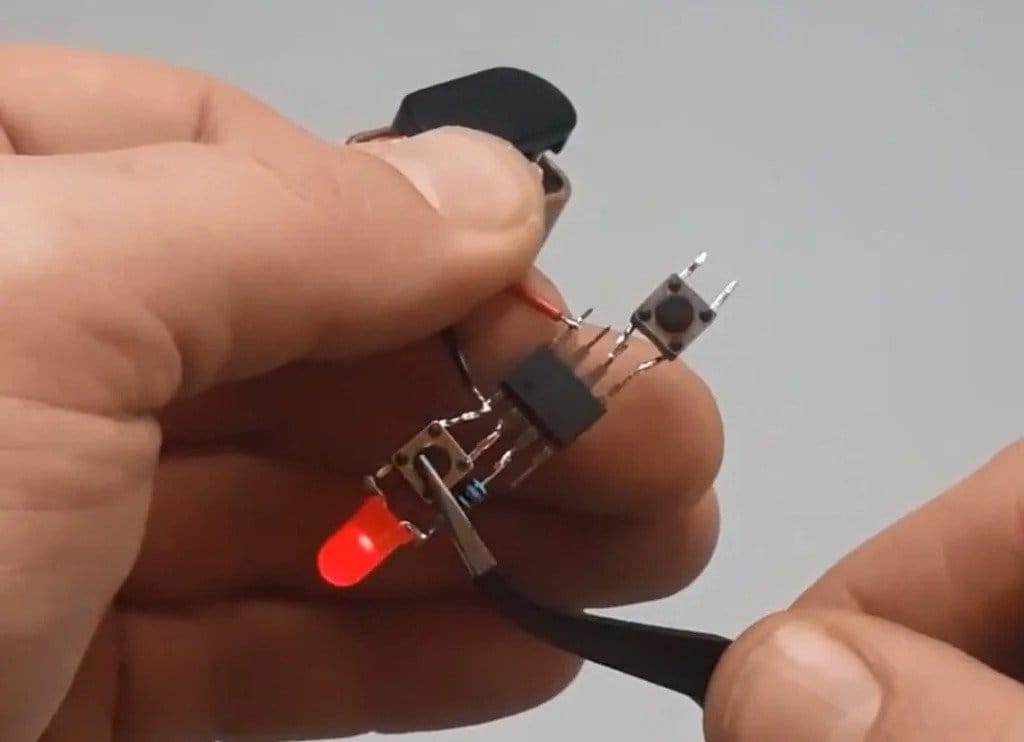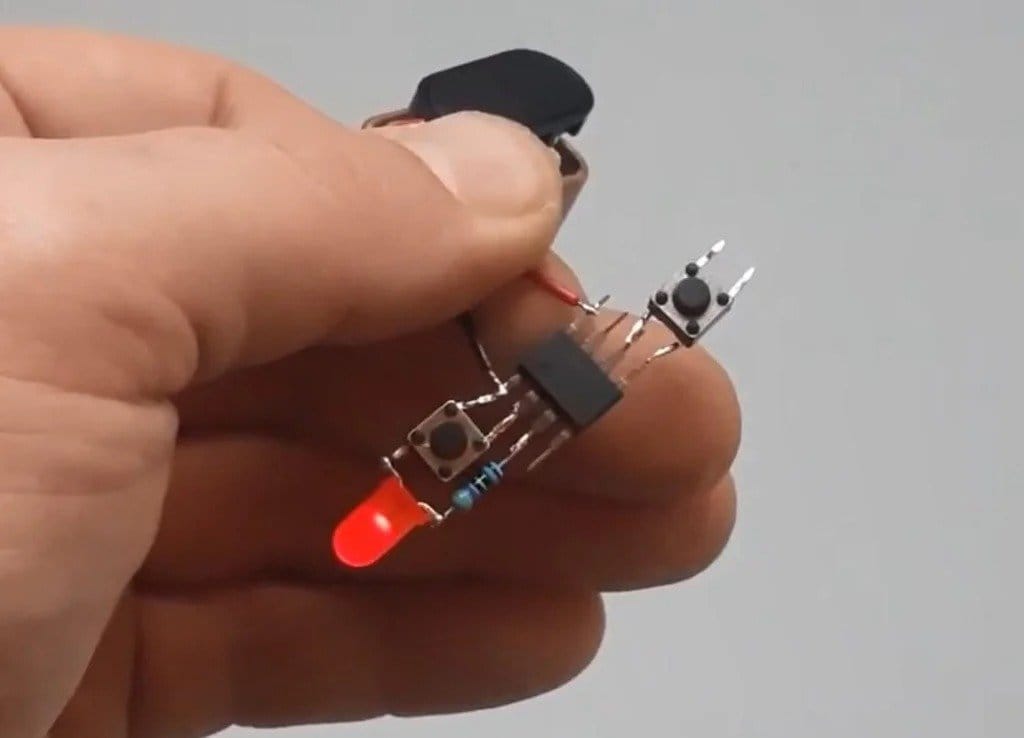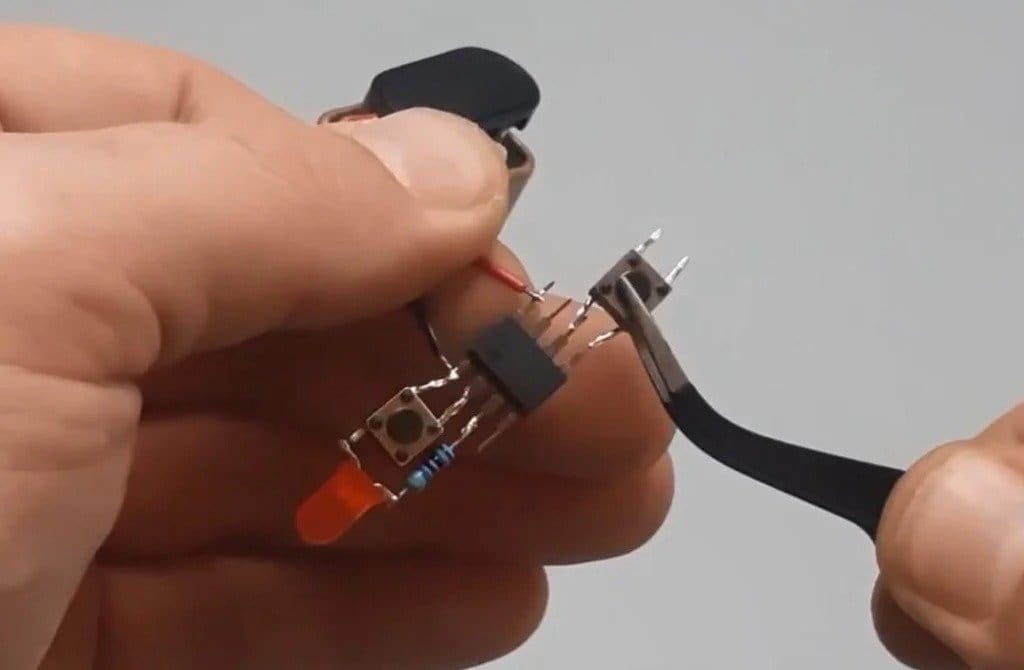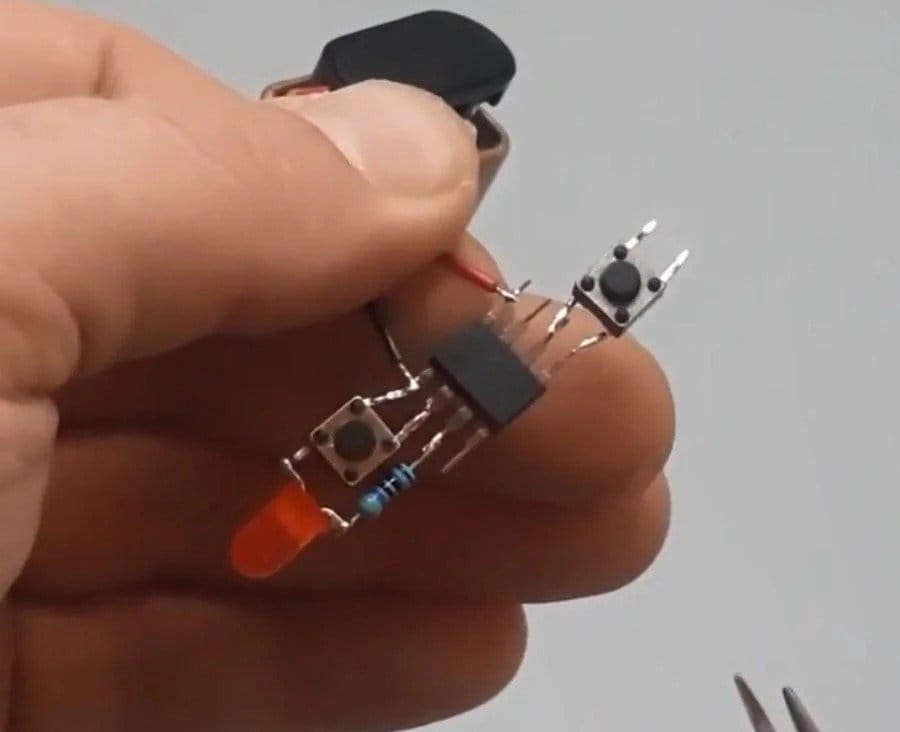 Demonstration of the device, as well as its assembly can be viewed on the video.
< iframe width = "700" height = "394" src = "https://www.youtube.com/embed/OJKrJOczAGw?feature=oembed" frameborder = " 0 "allowfullscreen>