DIY
"Ax-ice ax" – should be on the farm!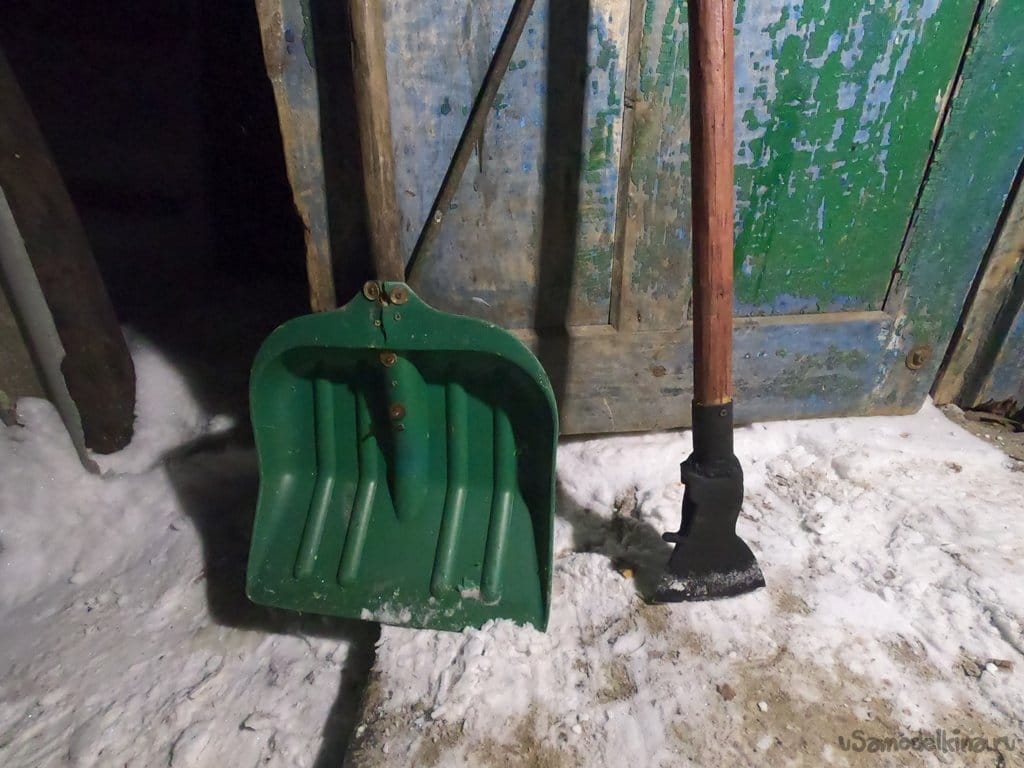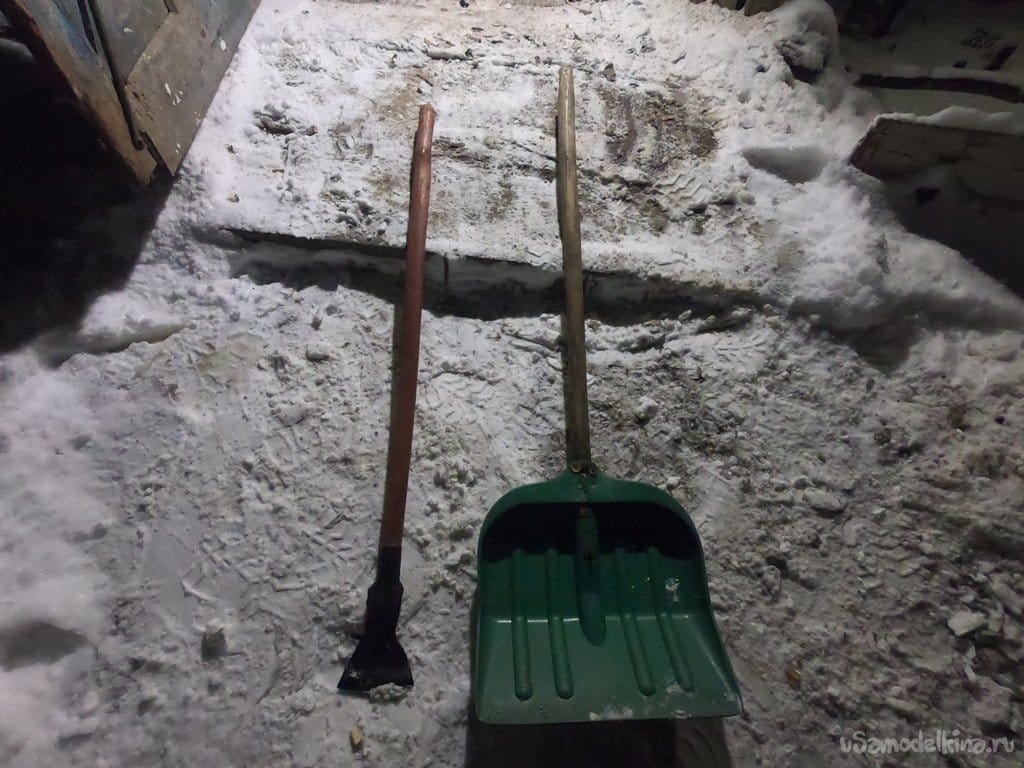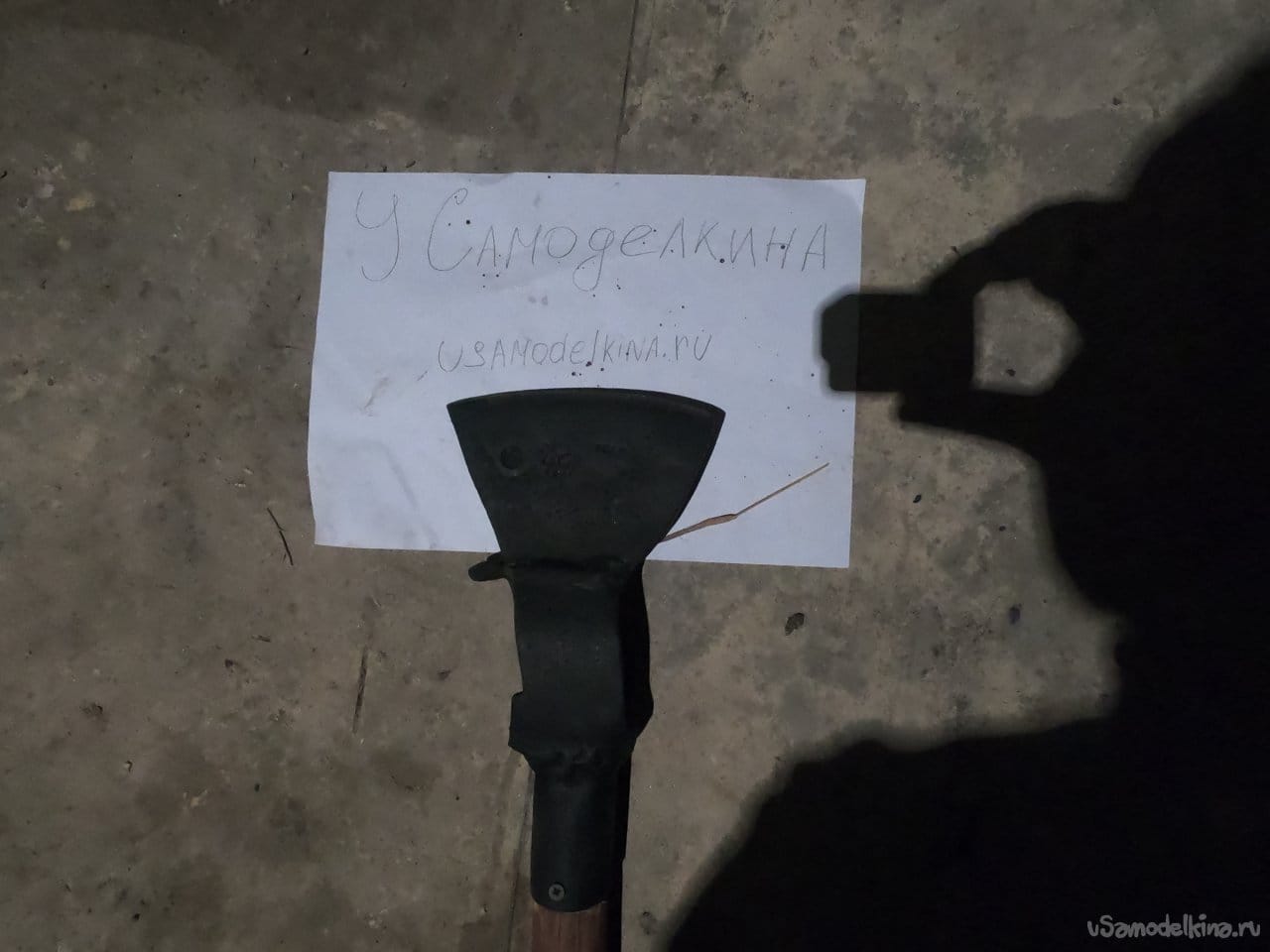 Greetings to the DIYers, I decided to make myself an ice ax. We had such a long time ago at the dacha, I cut holes for them in the lake. The disadvantage of that ax was that the grip was made of a pipe, as a result the ax was well too heavy, hands were freezing from the cold pipe, and it was also inconvenient for them to work at an angle due to the weight of the same pipe.
I made an ax with a wooden grip and the flaws were gone. Hack homemade you can ice, pressed snow, as well as roots when uprooting hemp and not only. First things first!
Video of work with an ax!
Materials and tools for DIY:
List of materials:
– ax (I have medium size);
– a piece of pipe (you can cut off a part from a boot, a shovel, etc.);
– two self-tapping screws;
– a handle (choose a lighter wood!);
– stain, oil (optional);
– paint (optional).
List of tools:
– grinder;
– a piece of paper with a straight edge;
– drill-screwdriver;
– welding platform like mine (very convenient!);
– welding machine.
Manufacturing process:
Step one. Preparation of parts
The first step is to cut a piece of pipe so that you get a more or less even edge, this will facilitate docking with the ax. We wrap the pipe with paper and get a cutting line.
In the end, I walked with a petal nozzle, cleaned the ax and a piece of pipe from rust.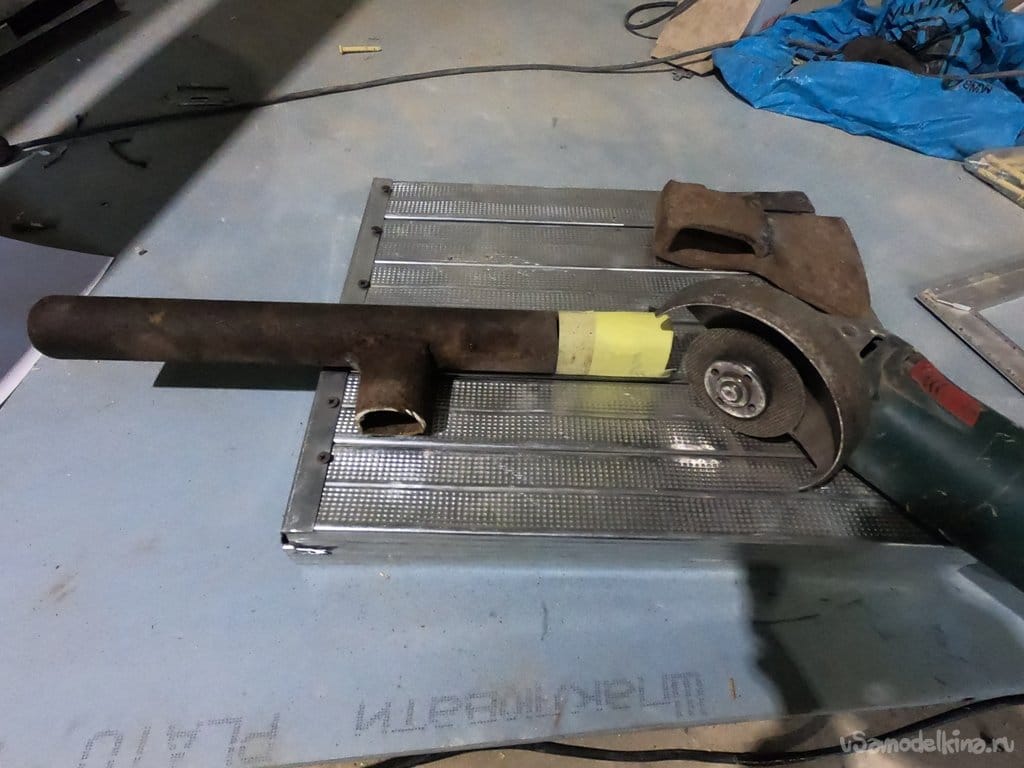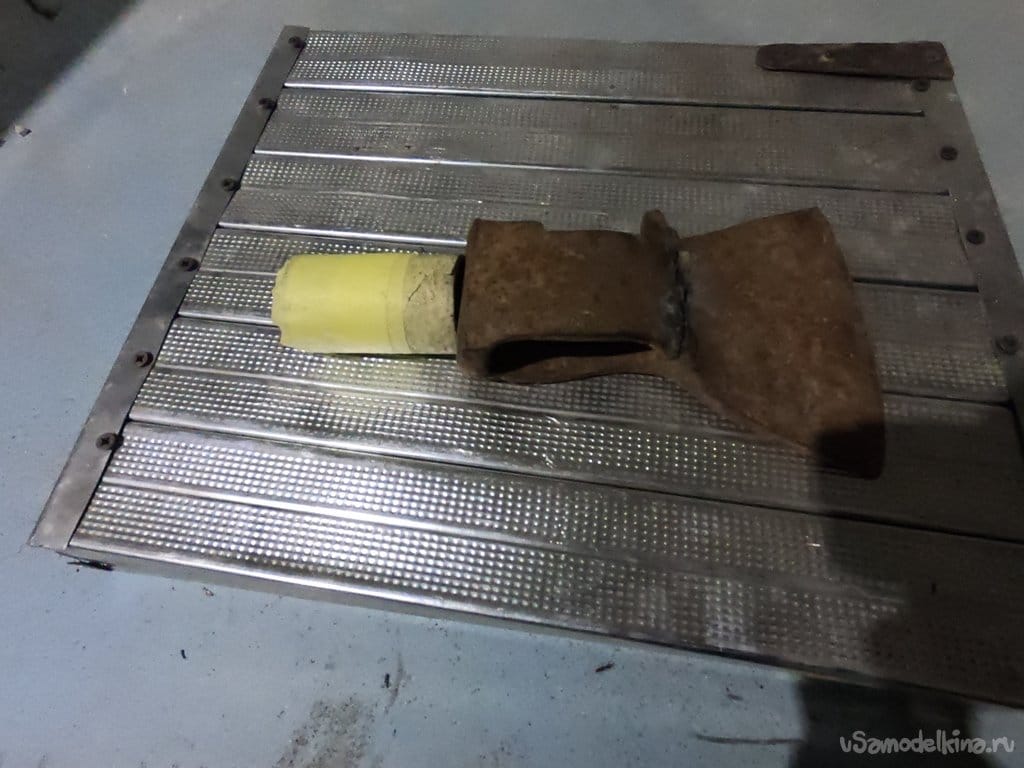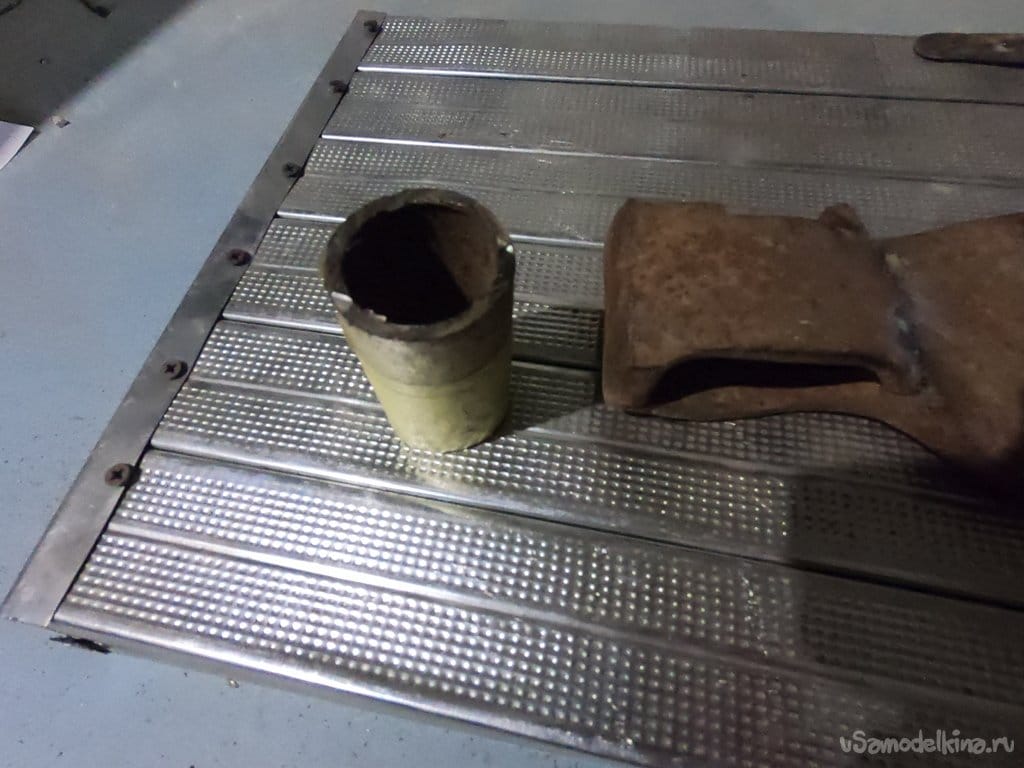 Step two. Welding
Center the pipe by eye and weld to the butt. welding platform and magnetic squares helped me a lot with this. The strength of the magnets turned out to be such that the pipe itself was quite well magnetized to the ax.
I boiled the whole thing in a circle, not professionally, but firmly.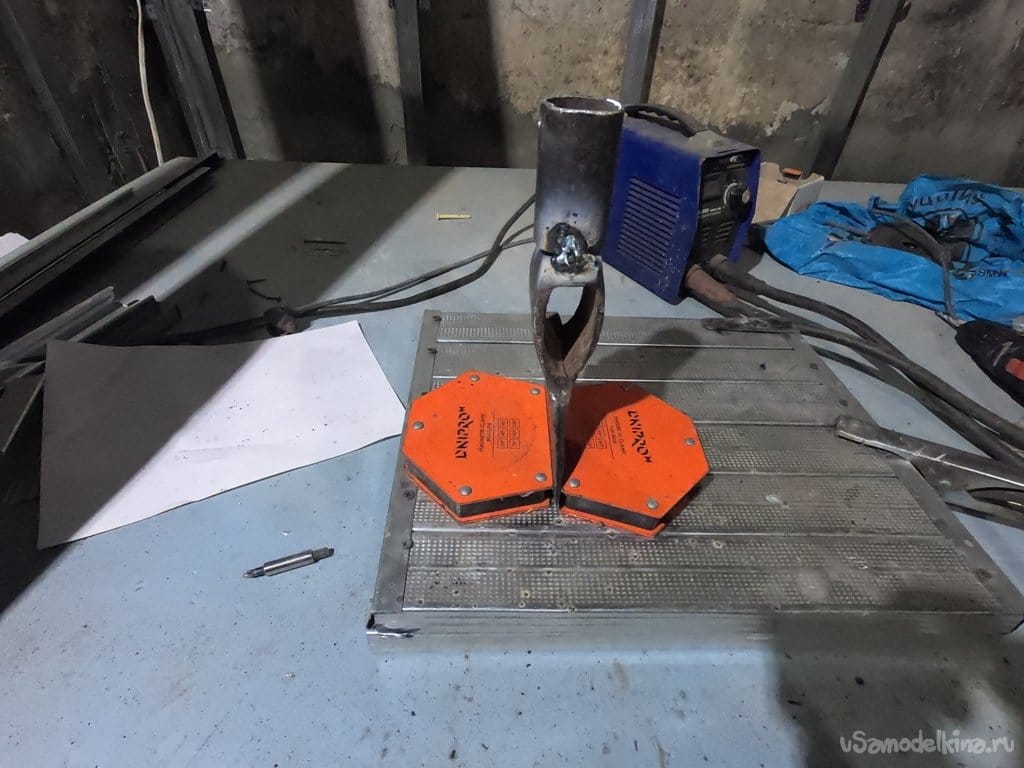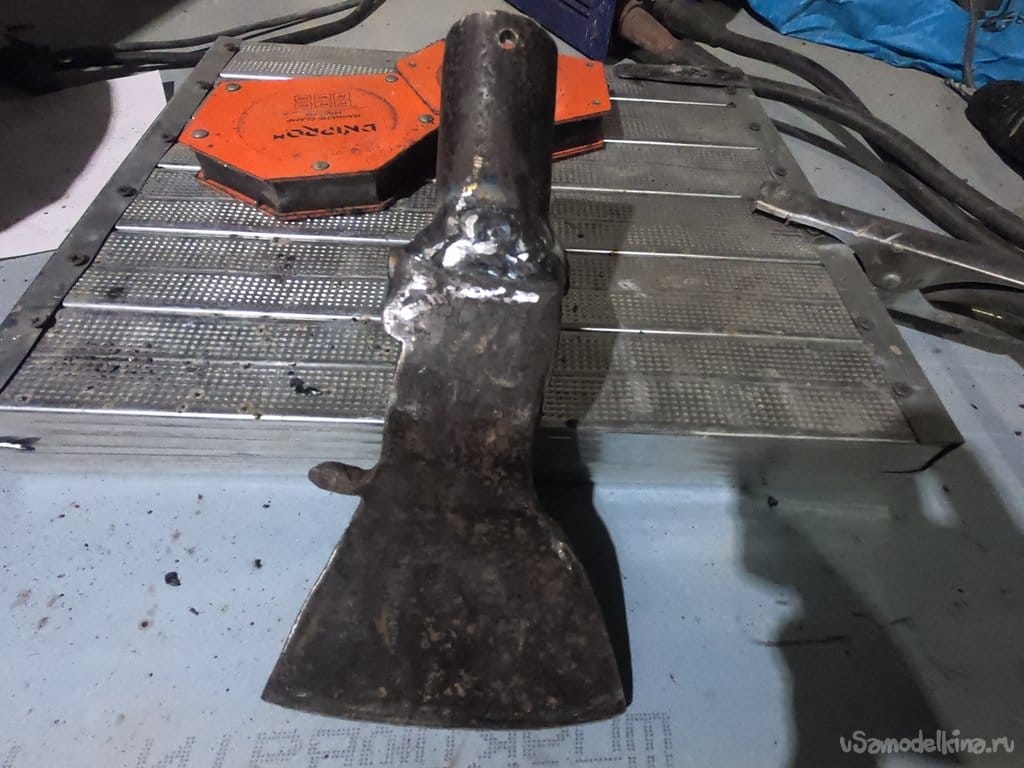 Step three. Painting and assembly
He painted the metal part of the homemade product with heat-resistant enamel, while the ax was still red-hot after welding. Such paint holds reliably, much better than ordinary enamels, and even hot painting adds strength to the coating.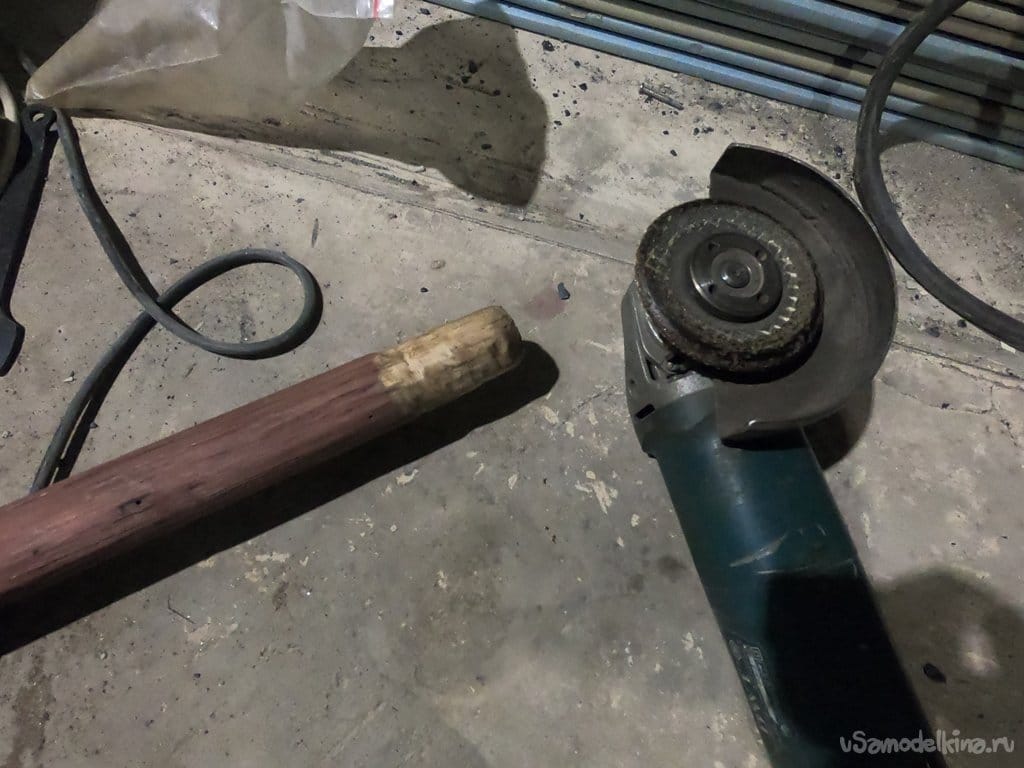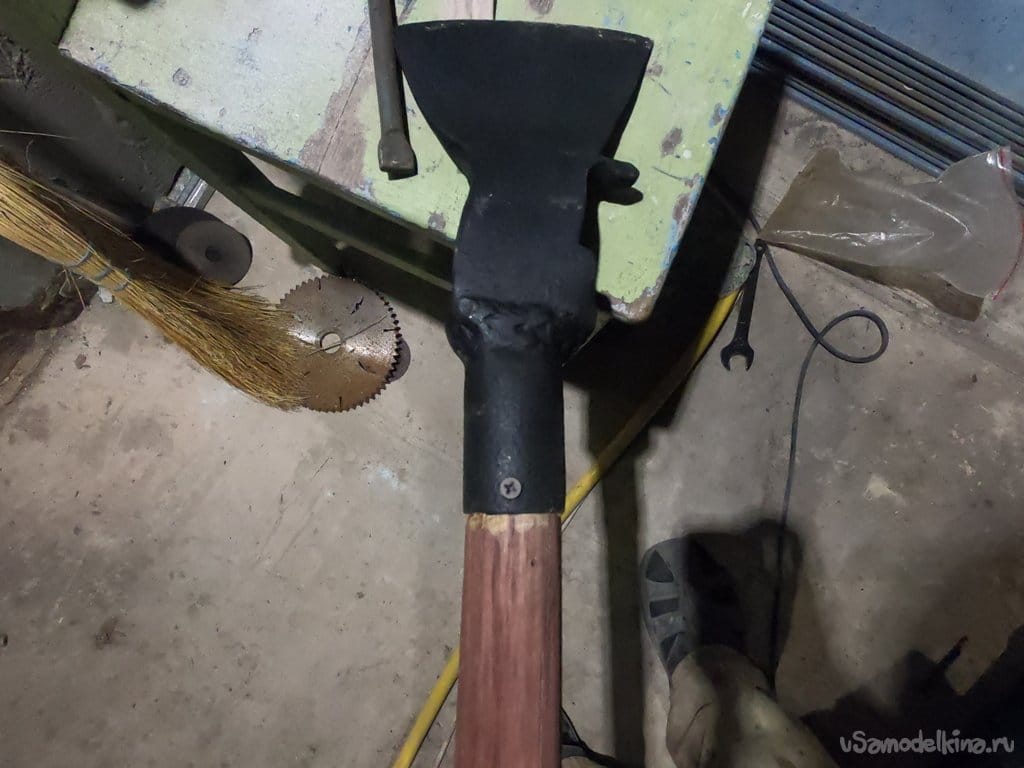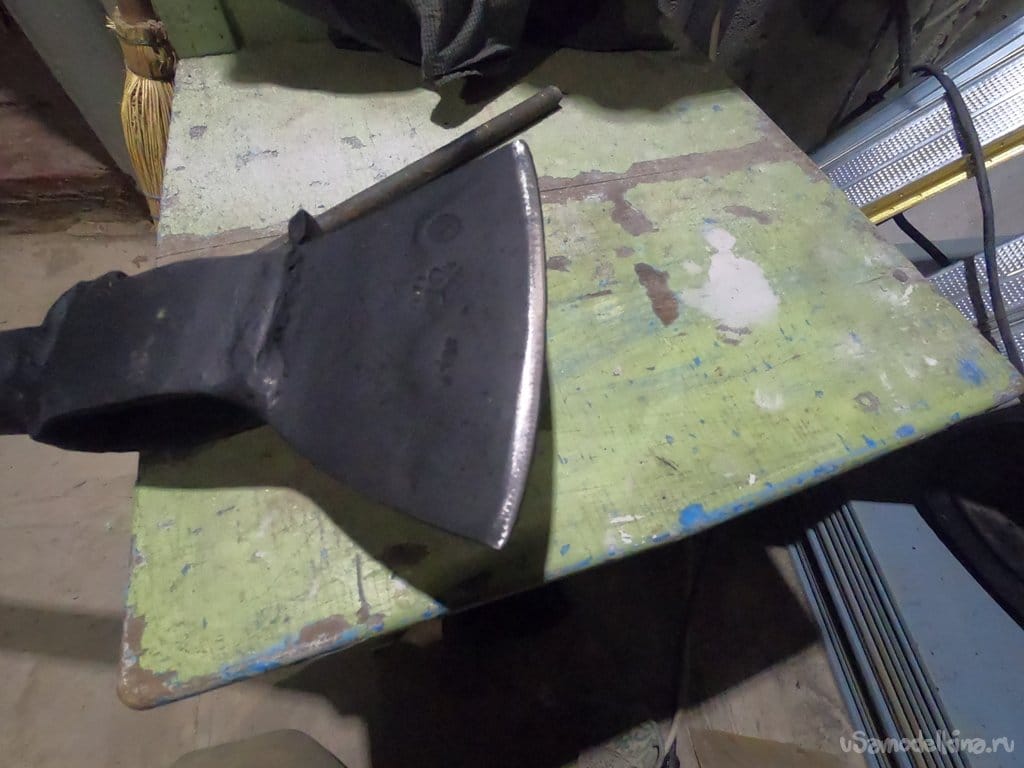 He adjusted the handle, covered it with stain and assembled the homemade product. Two screws were used for fastening. Everything turned out well, it looks nice, it's nice to work with a homemade product, and it's very useful in suburban life!