Culture
From Ella to Beyoncé: New museum celebrates African American music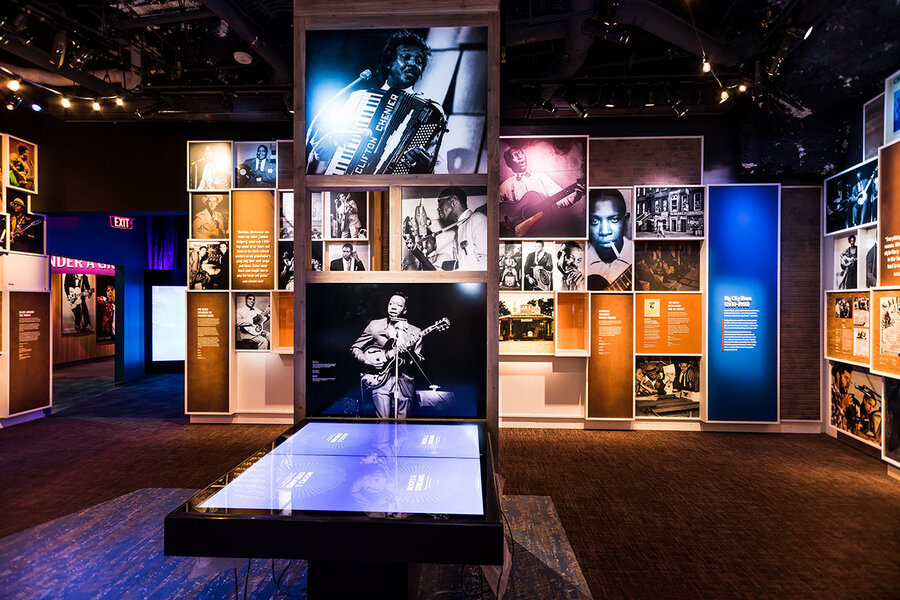 "Some of the interactives we have you can download and share with people after you leave the museum," says Dr. Reed-Wright, the museum's collections manager. "The concept of community is being able to share that." 
Each of the museum's seven galleries pinpoints a different aspect of the African American experience. For instance, the Wade in the Water space focuses on religious music, from Indigenous African music through the spirituals and hymns of the slavery era to the gospel music of the 1940s to 1960s. The Crossroads gallery tells the story of the blues – including its influence on country music and rock and roll – and how the 1940s Great Migration of southern Black workers introduced the blues to northern cities. In another gallery called The Message, visitors can engage in rap battles with each other while learning about urban hip-hop culture. 
A fusion of political and cultural power
Today, hip-hop dominates popular culture. But it took lifetimes of incremental steps for Black music to attain widespread recognition. In the 1800s, many white people first heard traditional songs composed by enslaved people when minstrels in blackface performed them. Later, "We Shall Overcome" was popularized by folk singer Pete Seeger, but it was originally a 19th-century spiritual that took off as a rallying song for a workers' union of Black women in Charleston, South Carolina. Early jazz and blues music was segregated between Black and white recording artists. It was only after the 1930s that the likes of Nat King Cole, Marian Anderson, Billie Holliday, Duke Ellington, and Count Basie crossed over the racial divide. 
As white listeners became fans of those musicians, their relationship to Blackness was slowly disrupted, says Ms. Redmond, the musicologist. That didn't mean that white audiences embraced integration as a result. Attitudes were slow to change. But, later, Black musicians, including Nina Simone, Aretha Franklin, and Harry Belafonte, had an impact by taking a stand for civil rights. They weren't just stars, they were also political figures. As Ms. Redmond puts it: "It's not simply, 'I'm a Black musician.' So, if you like me, you have to feel differently about Blackness. You have to wrestle with all of me, not just me as a movie star. It's also me as the person who's struggling toward a better future for all of us."
That fusion of political and cultural power moved the needle far further than ever before, says Ms. Redmond, who isn't affiliated with the museum.
"All of us have a seat at the table"
The museum's One Nation Under a Groove gallery, dedicated to the fight for civil rights from the 1940s to the present, includes a section about African Americans' influence as CEOs and producers behind the music. It traces Black empowerment in the music industry. In 1982, Michael Jackson's "Thriller," produced by Quincy Jones, became the world's best-selling album. In recent decades, some of the world's major superstars have been Black – think Prince, Whitney Houston, Rihanna, Jay-Z, Beyoncé, and many others.
The museum's mission is to educate, preserve, and celebrate that heritage, says President and CEO H. Beecher Hicks III. But, he adds, the death of George Floyd last year offered a pointed reminder of America's racial disparities. It inspired his team to work with newfound vigor because they believe in the museum's message – one that has special resonance, he says, following the recent insurrection at the Capitol.  
"We are able to proudly say that African Americans are at the center of American culture without turning anyone away, without condemning anyone, but instead welcoming everyone and saying, 'This is American music and all of us have a seat at the table,'" says Mr. Hicks. "As we prepare to open on Martin Luther King Day, we have to learn to live together as brothers rather than perish together as fools, as MLK would say. And we don't have to be angry at one another to celebrate one another. We can celebrate together."