DIY
3D printer cabinet and laptop table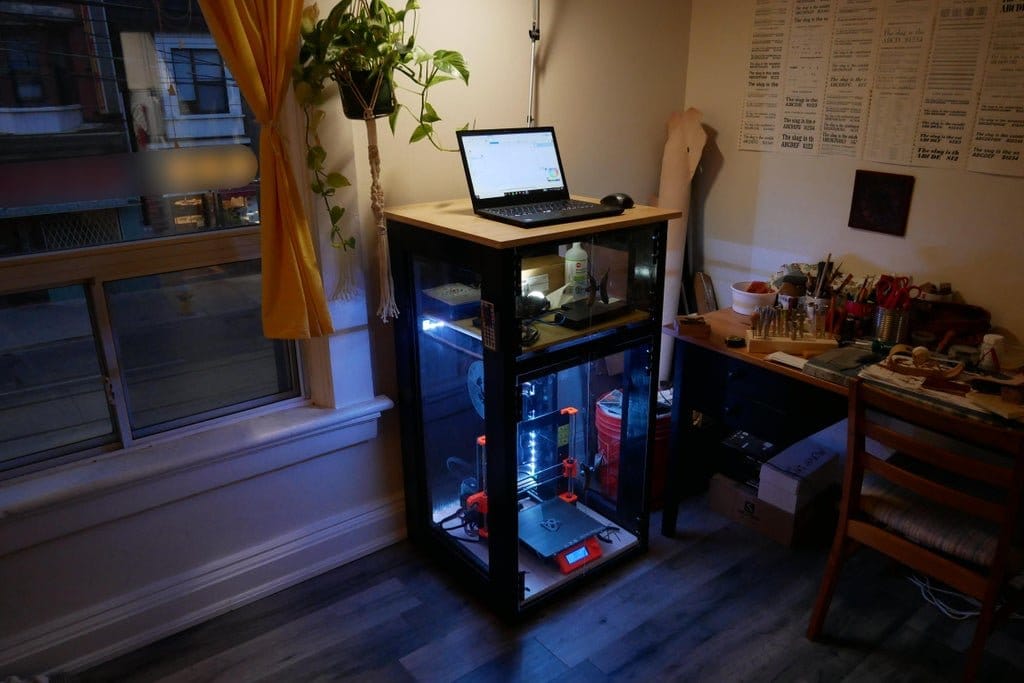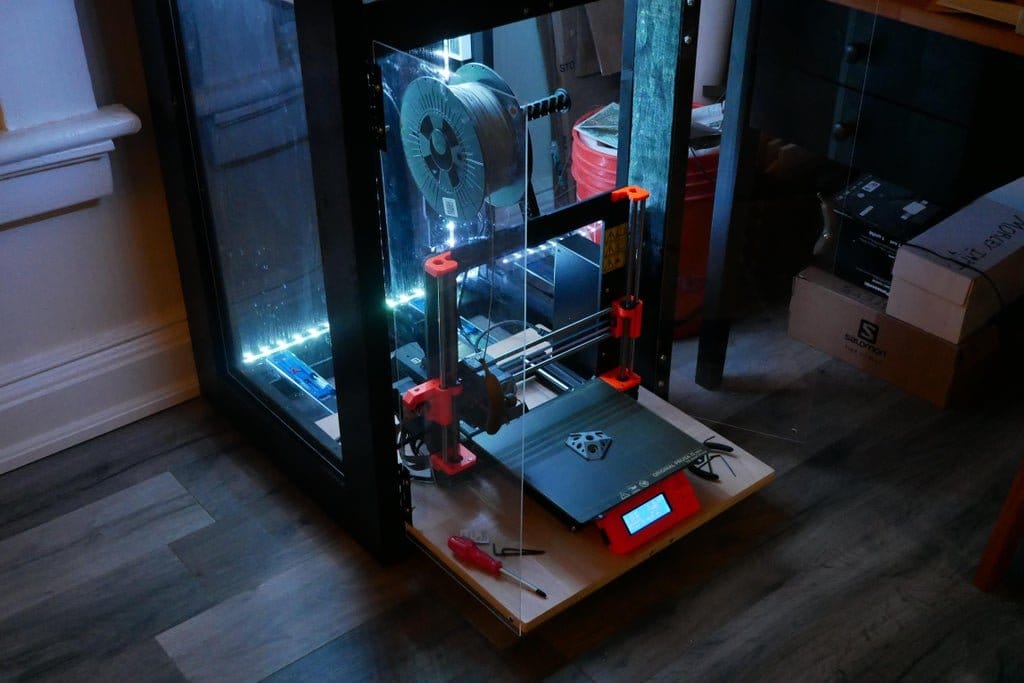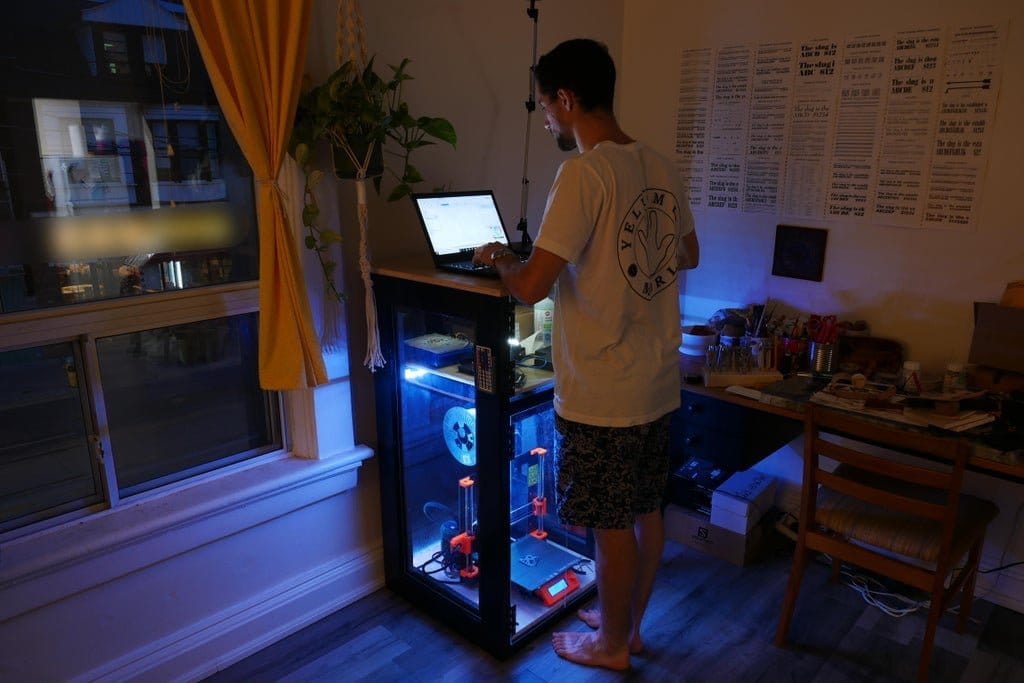 This cabinet was made by the master to store his 3D printer. The printer is located on a sliding platform, which makes it convenient to work with. The cabinet lid is used by the craftsman as a desktop for a laptop, and underneath is a shelf for storing materials.
Three sides of the cabinet are closed with transparent acrylic, which allows you to monitor the operation of the printer and muffles the noise during its operation.
Tools and materials:
-Board;
-Reika;
-Plywood;
-Acrylic sheet;
-Circular saw;
-Drill;
-Jigsaw;
-Emery paper;
-Paint;
-Color;
-Finishing material;
-Painting brush;
-Fasteners;
-Conductor; -Double-sided tape; -Screwdriver;
-Furniture fittings;
-LED strip;
-Epoxy resin;
Step one: sawing
First you need to prepare the material. The foreman cuts boards and plywood.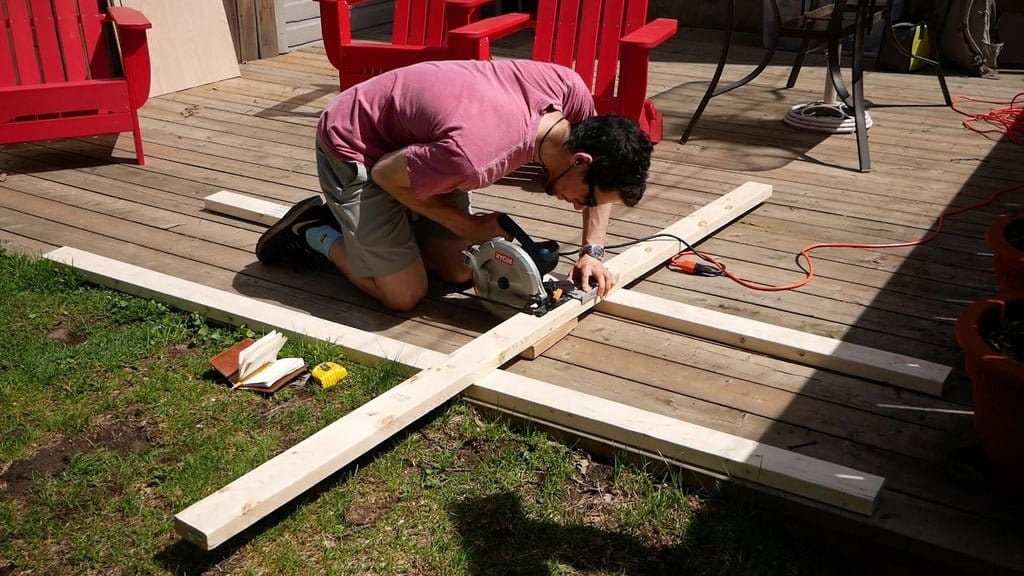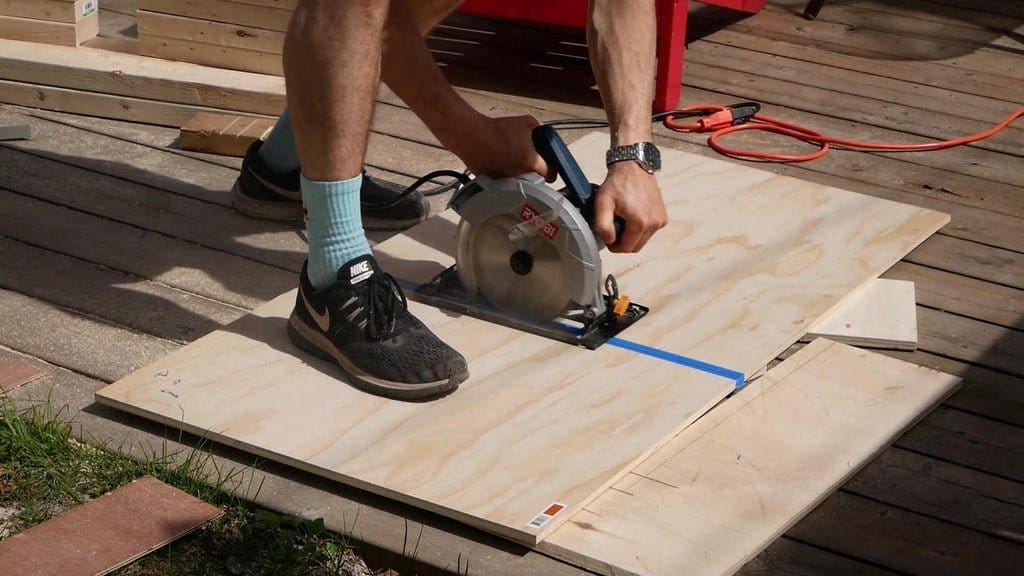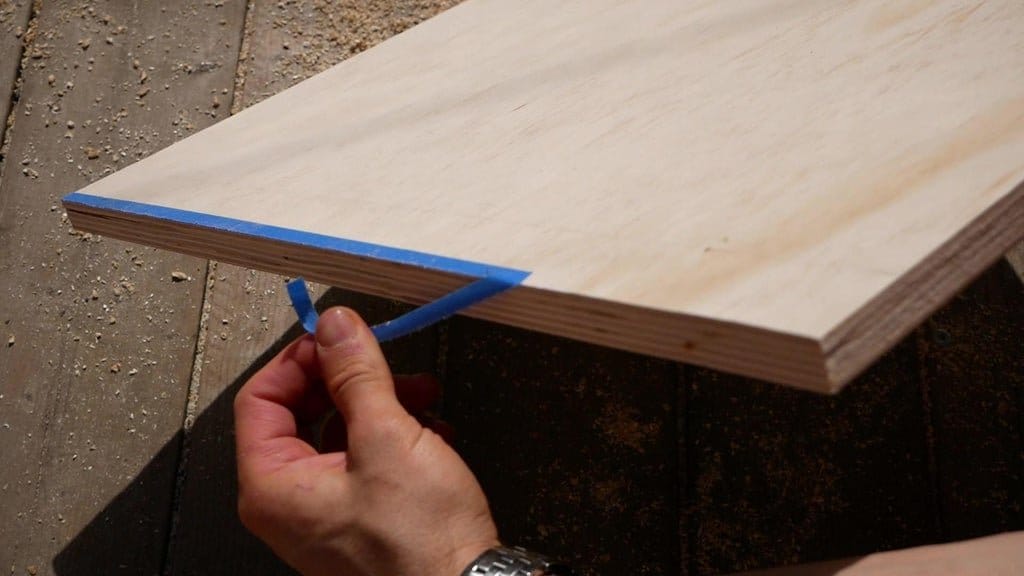 Drills mounting holes.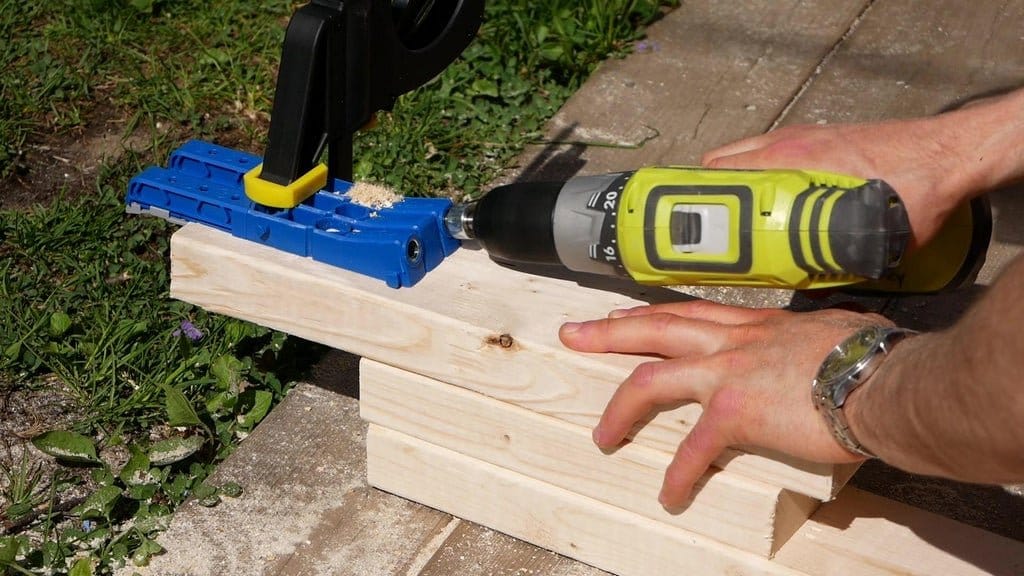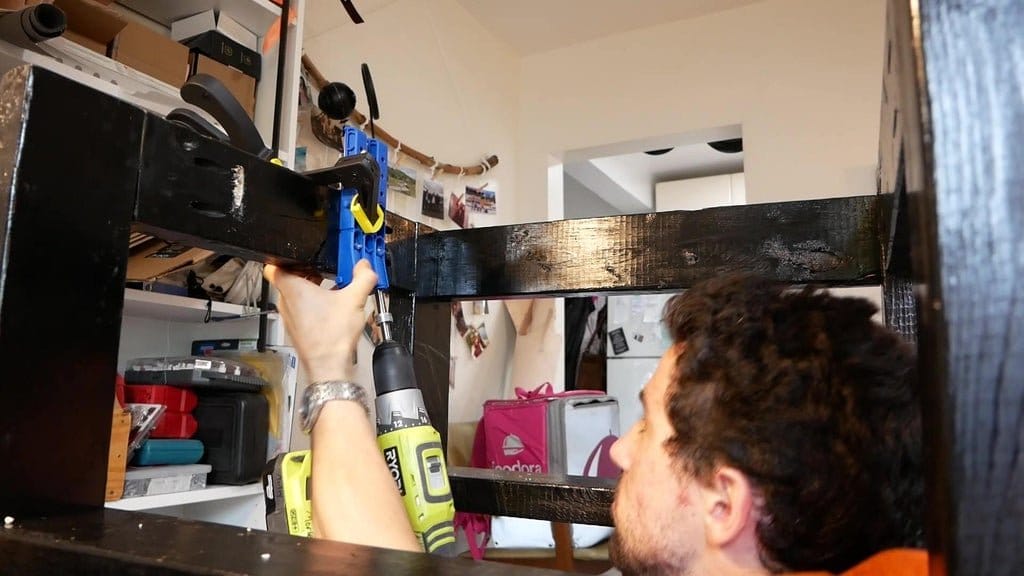 Step two: painting
Then paints all the details except the shelves black.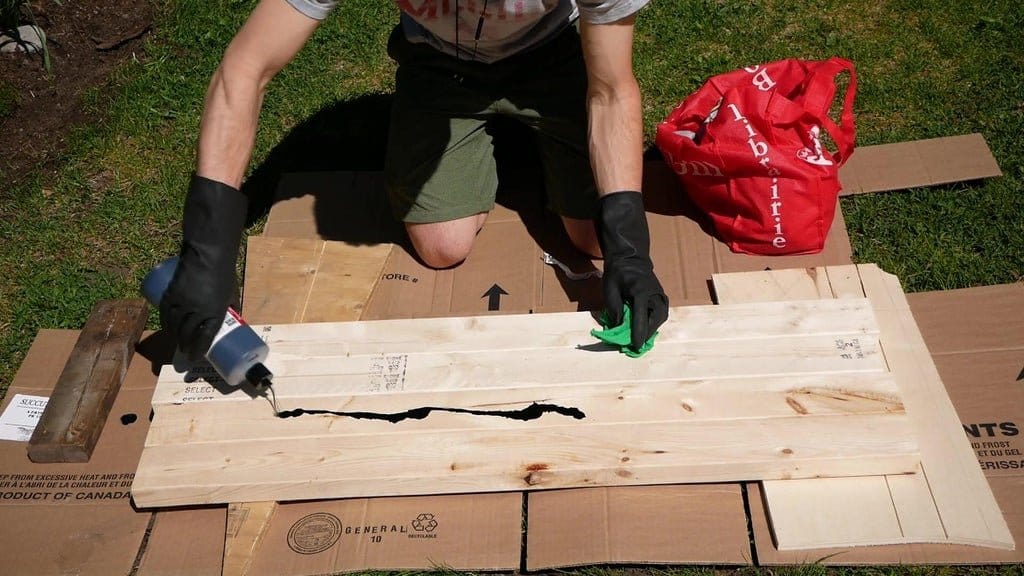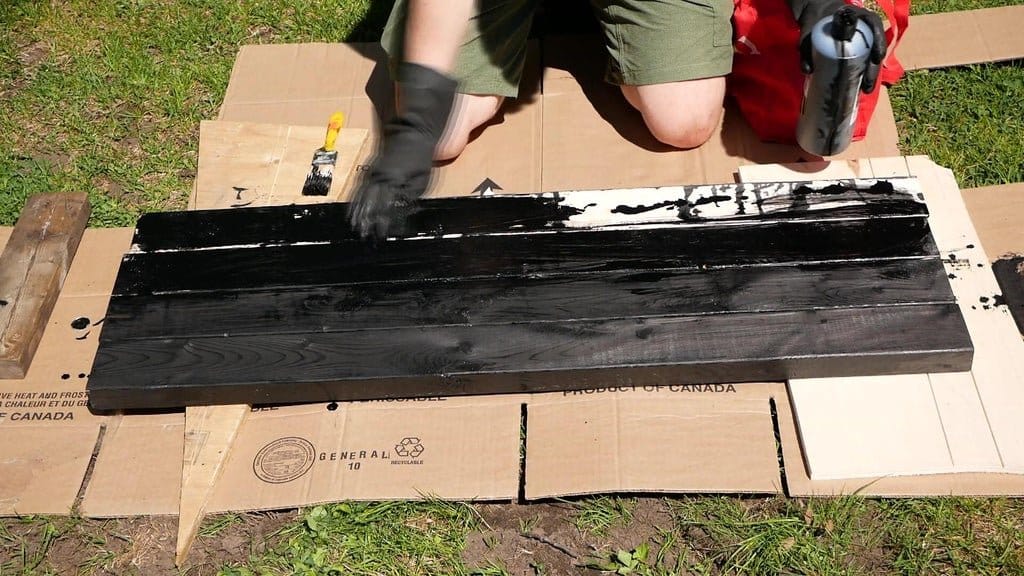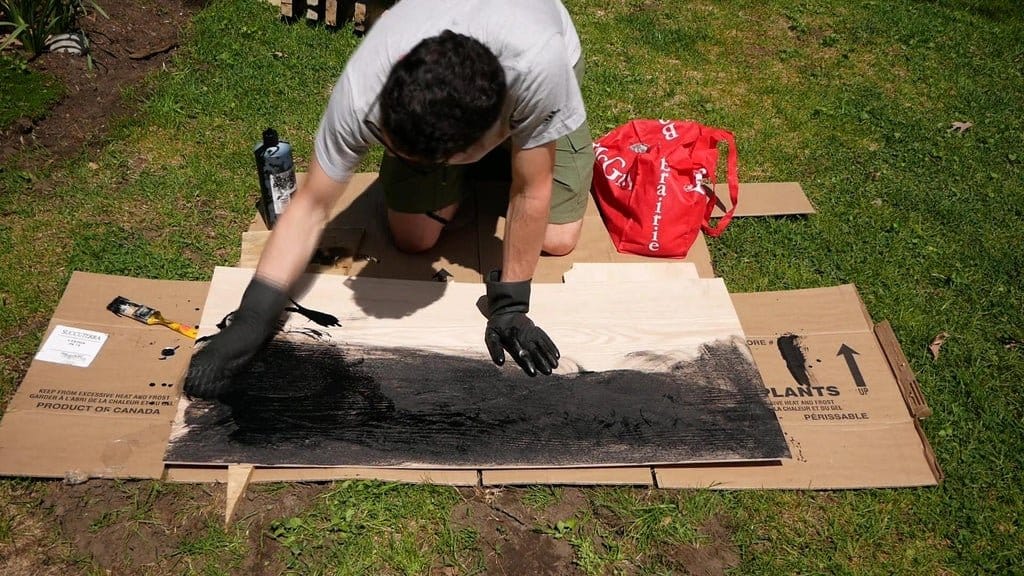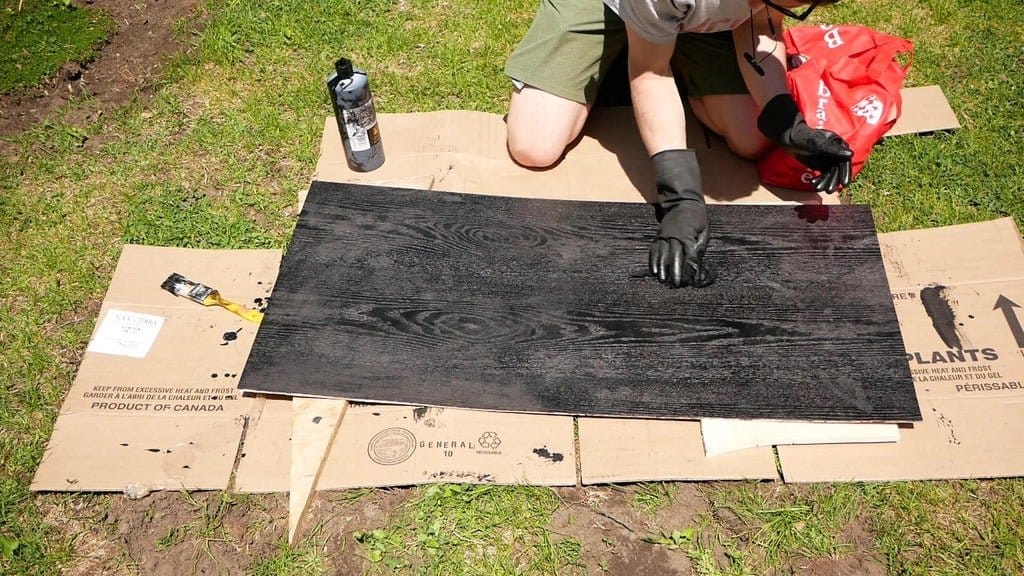 Shelves are sanded and covered with a colorless finishing material.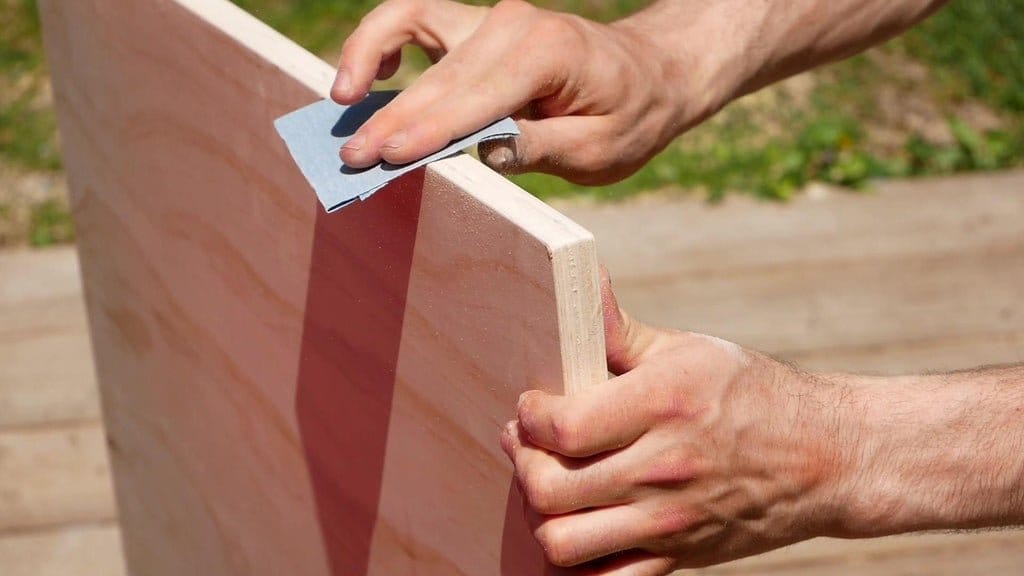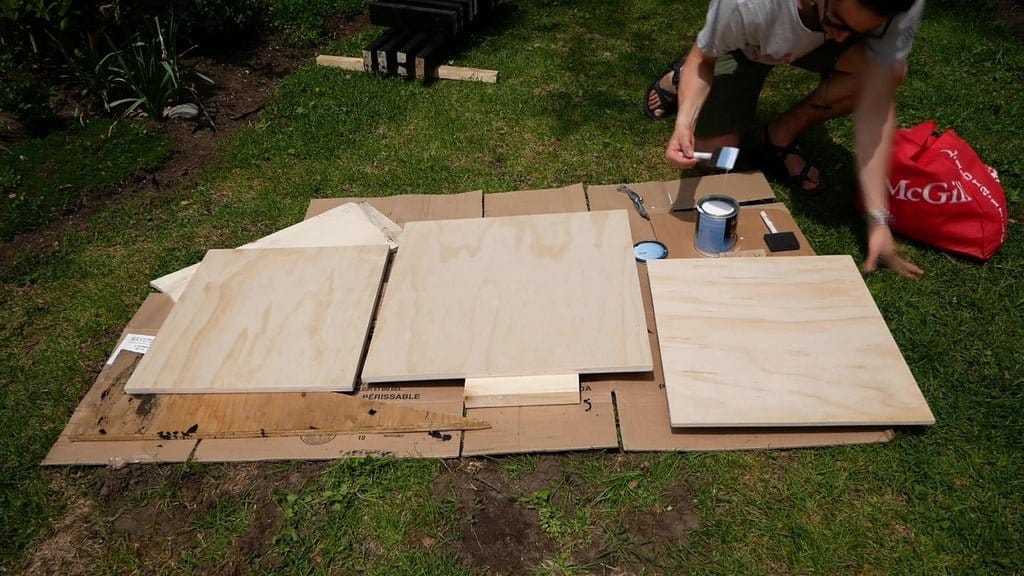 Applies a topcoat.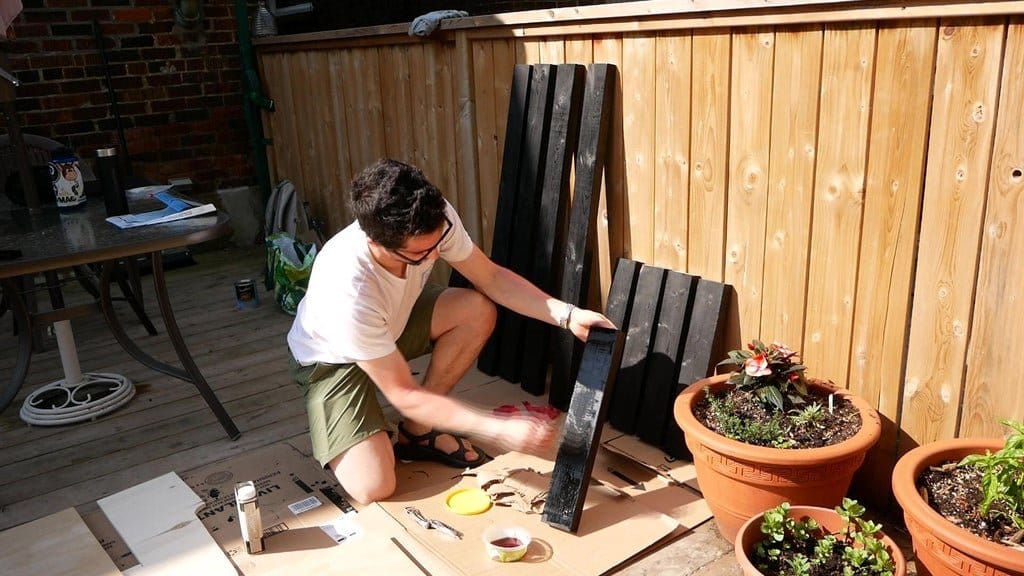 Step three: assembling the frame
After the parts have dried, assembles the frame.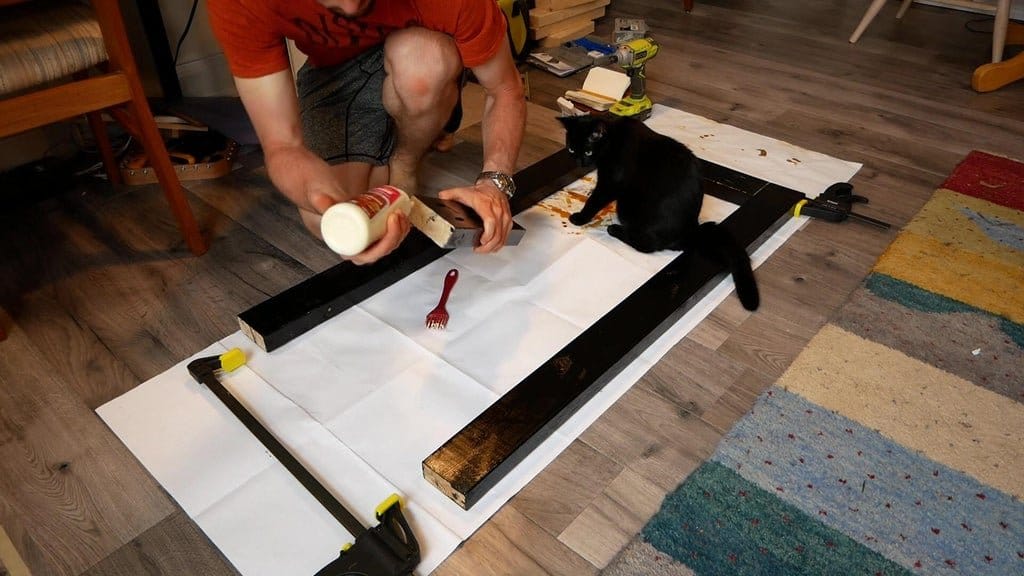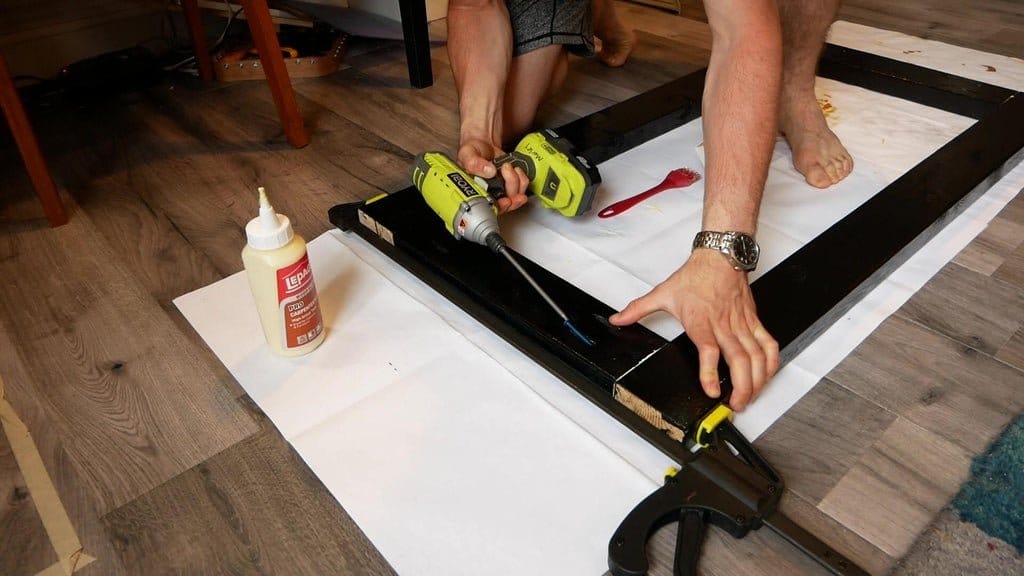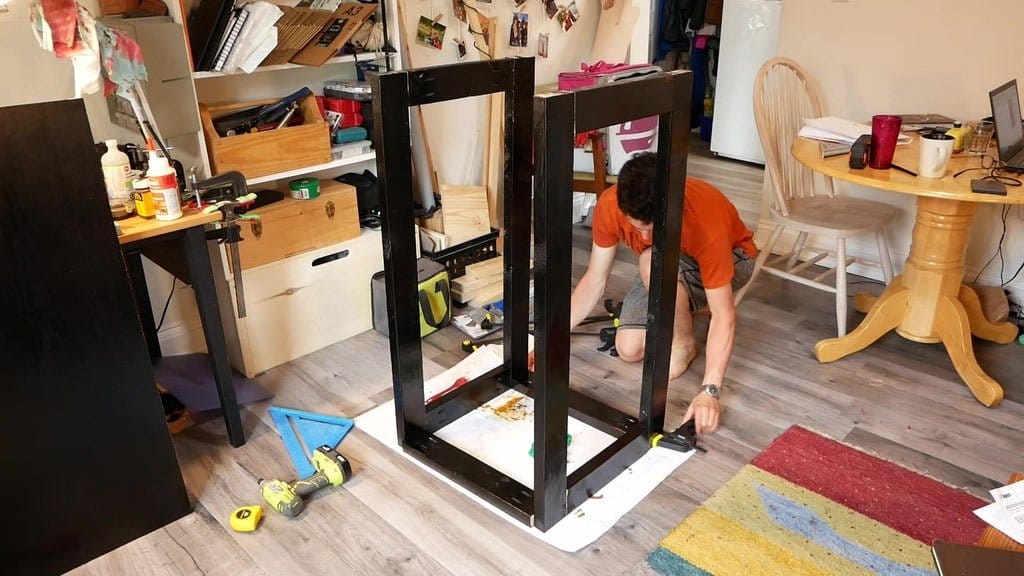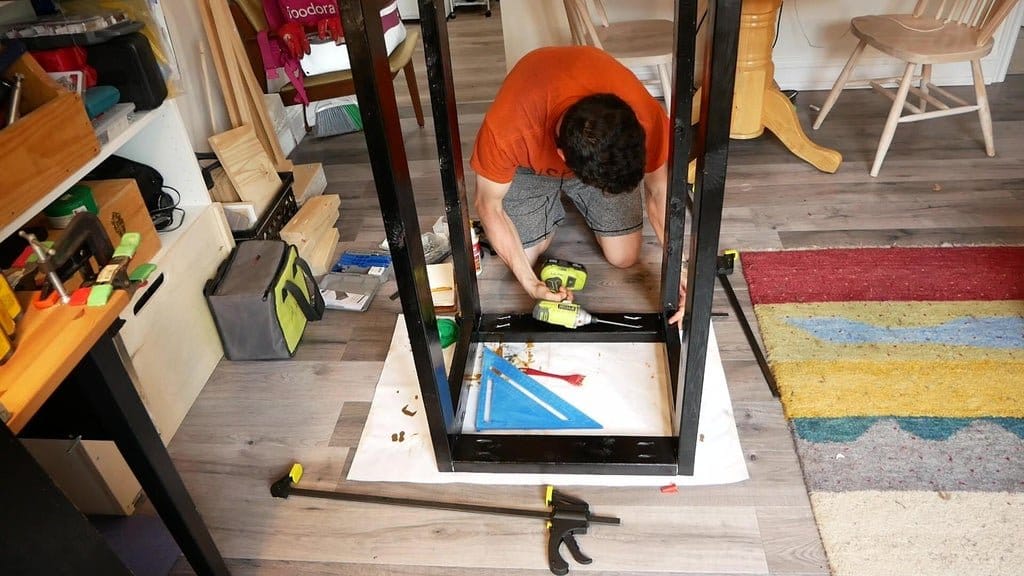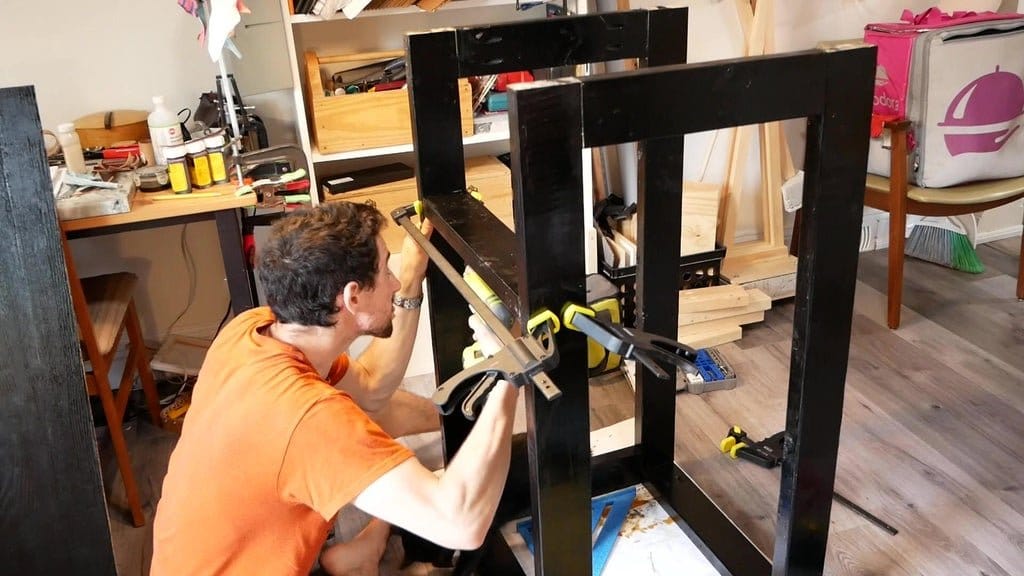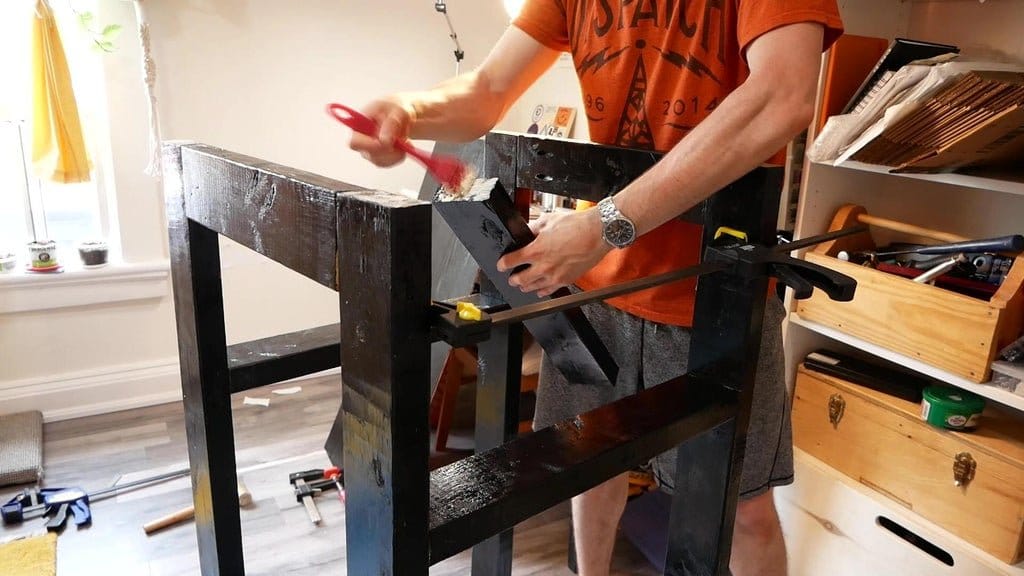 Drills holes and screws on the top cap.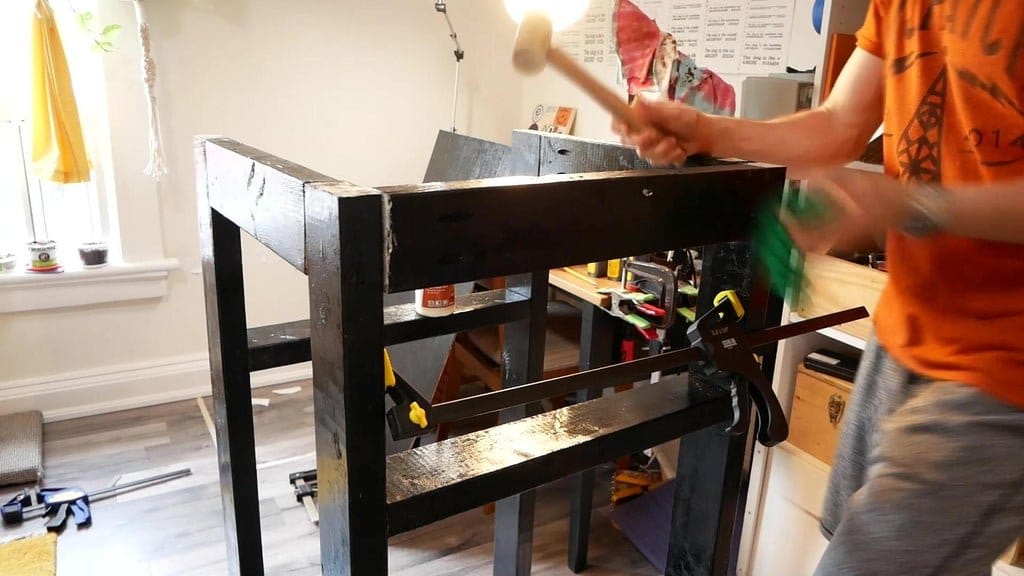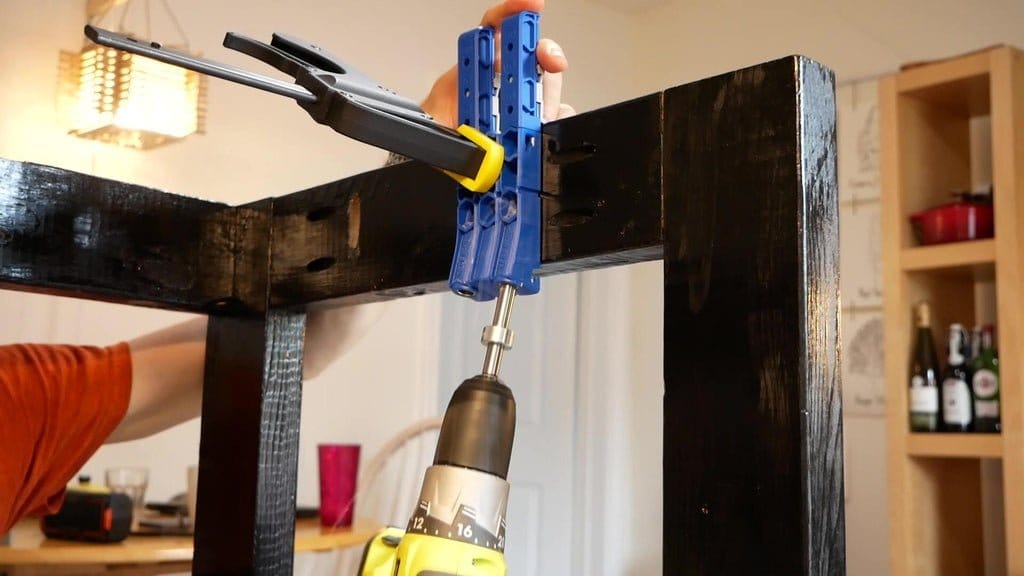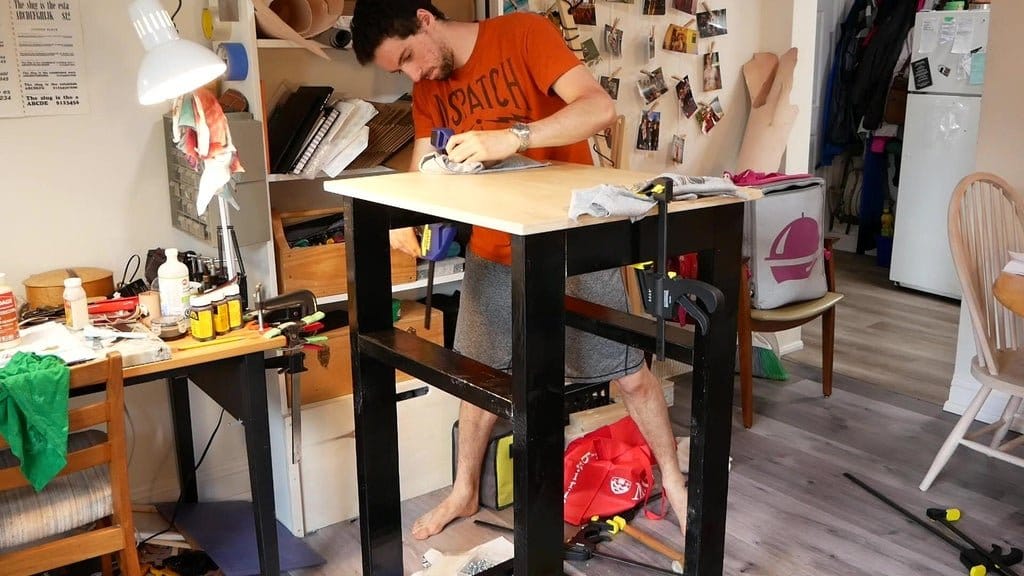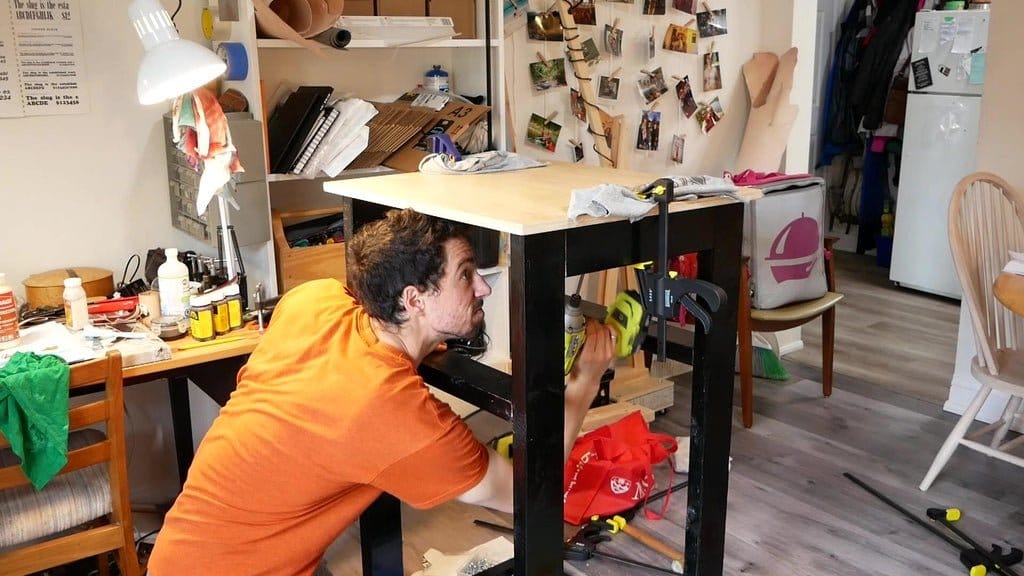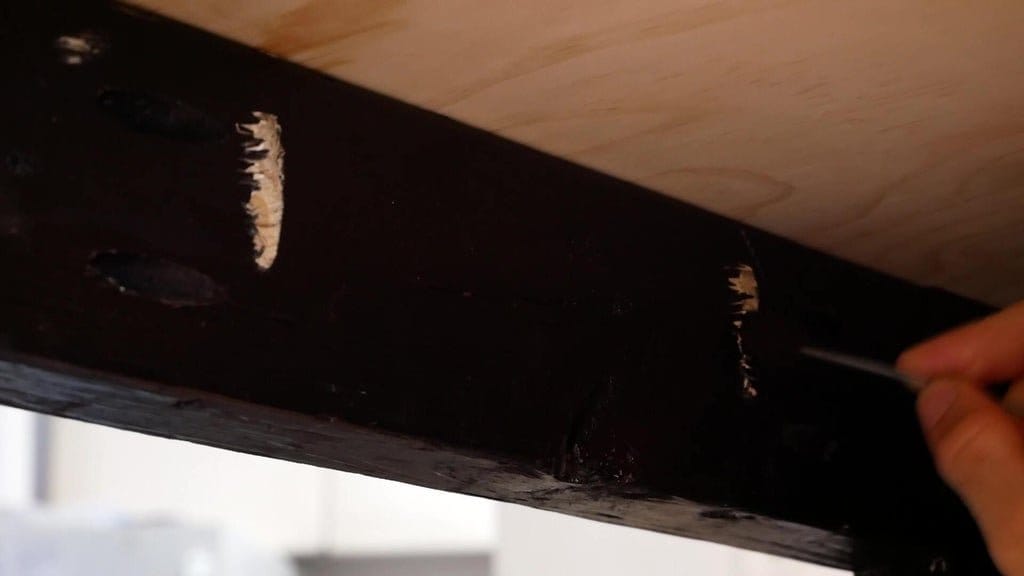 Step four: back wall
Screws on the back wall.
< a href = "https://usamodelkina.ru/uploads/posts/2021-01/1611076629_1-28.jpg" rel = "prettyPhoto">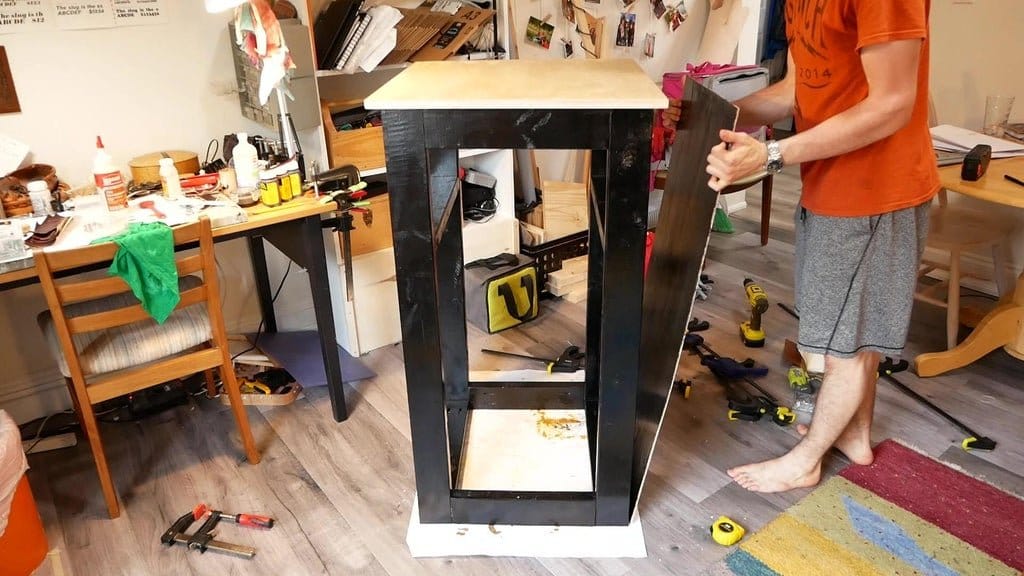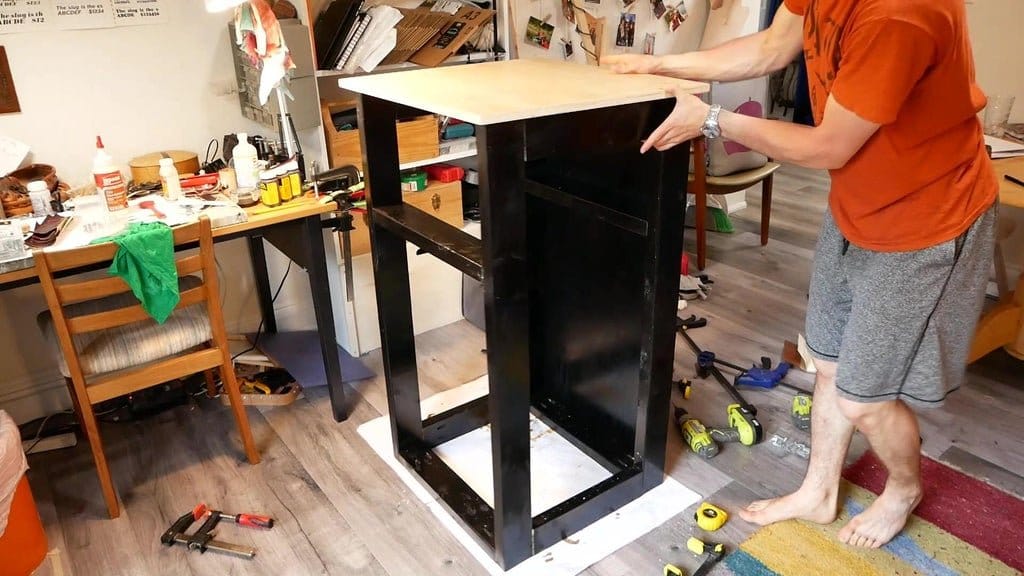 Step five: shelves
As mentioned earlier, the platform on which there will be a 3D printer, and the top shelf will slide forward.
Marks and fixes one part of the rails at the bottom of the shelves.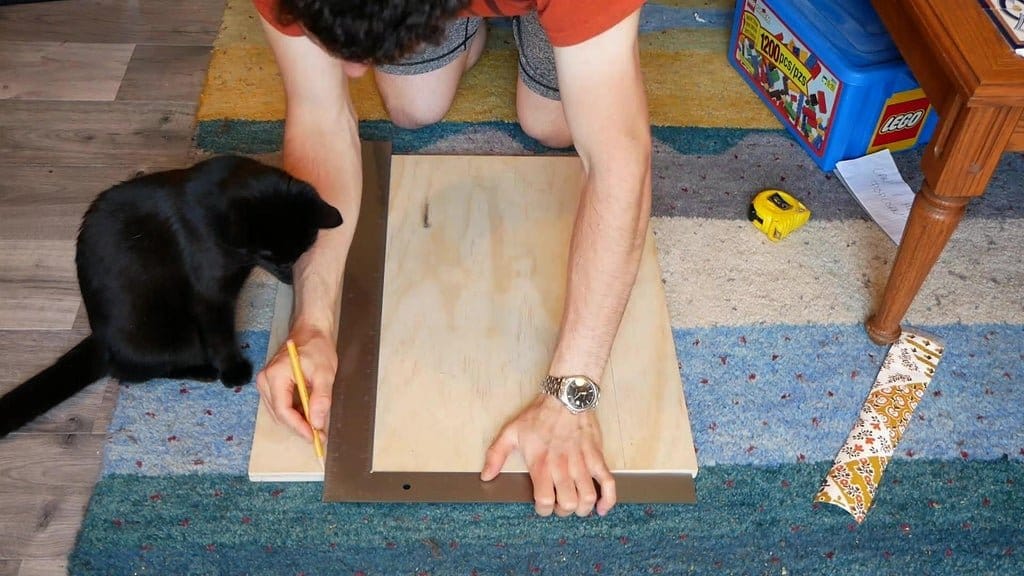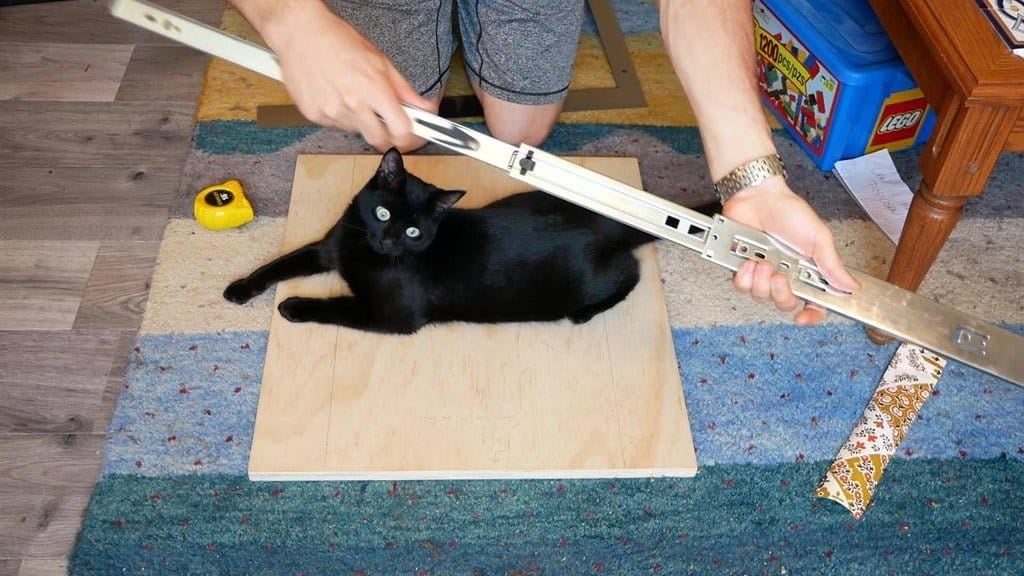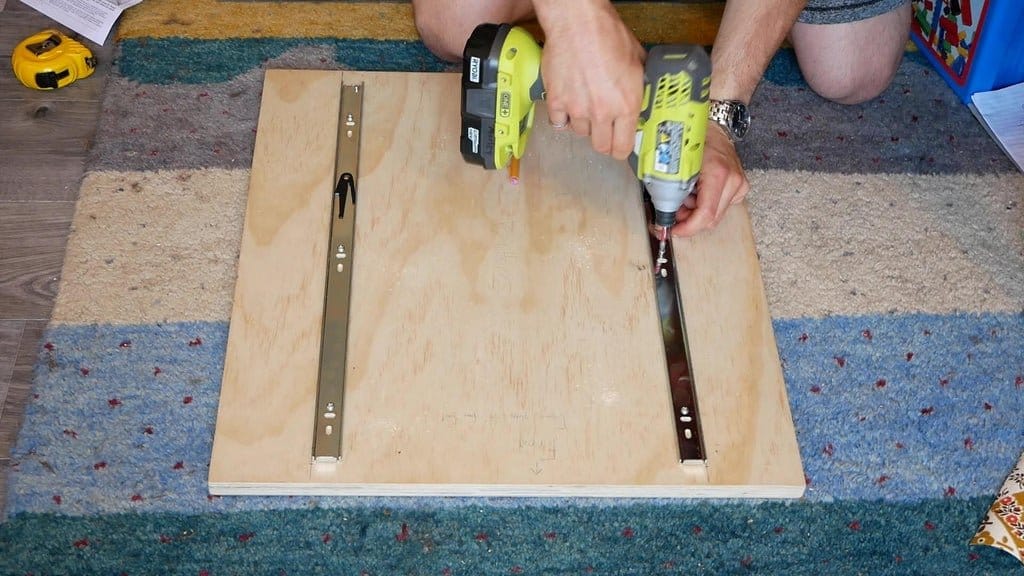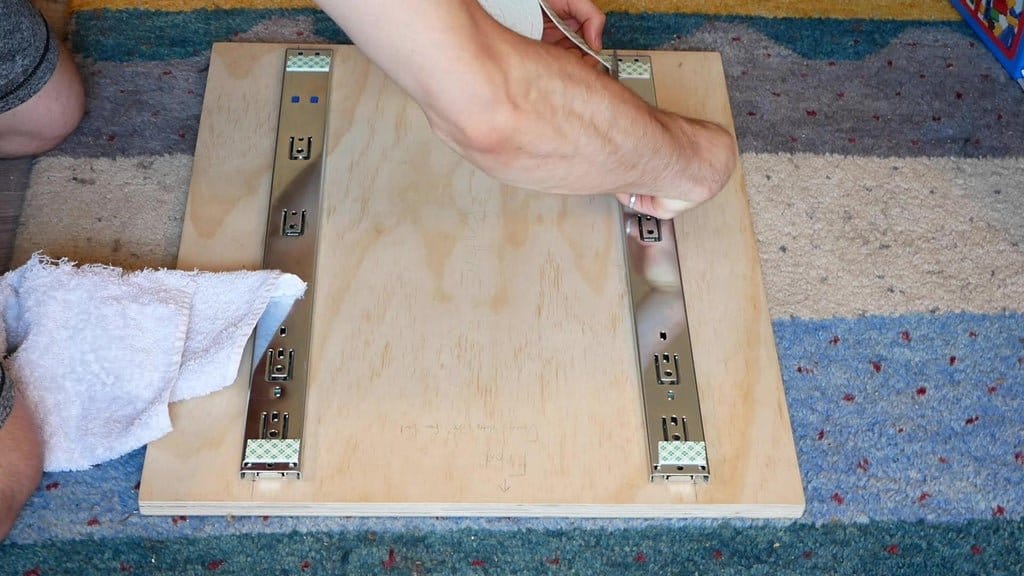 Attaches the second part of the guides to the frame.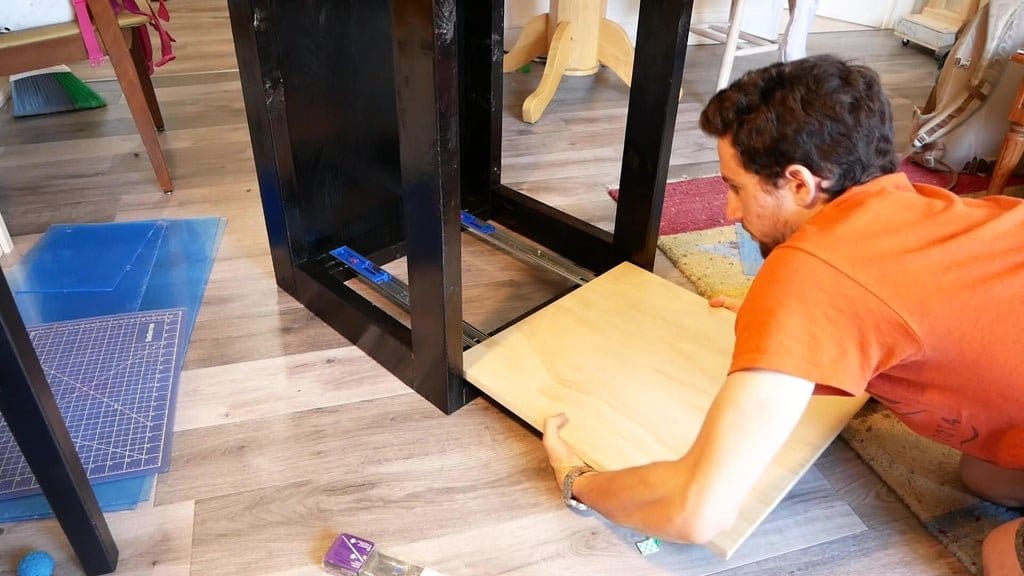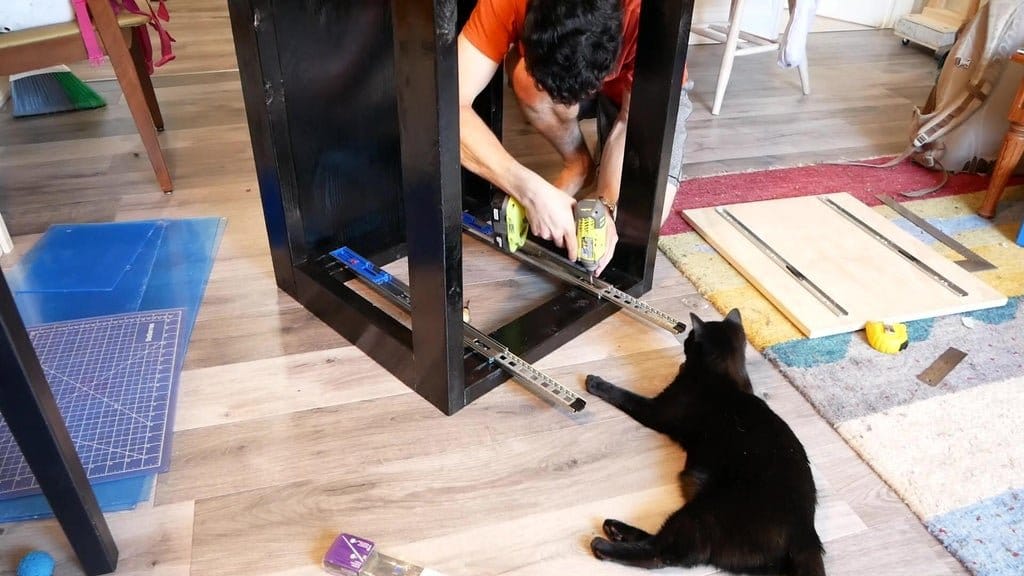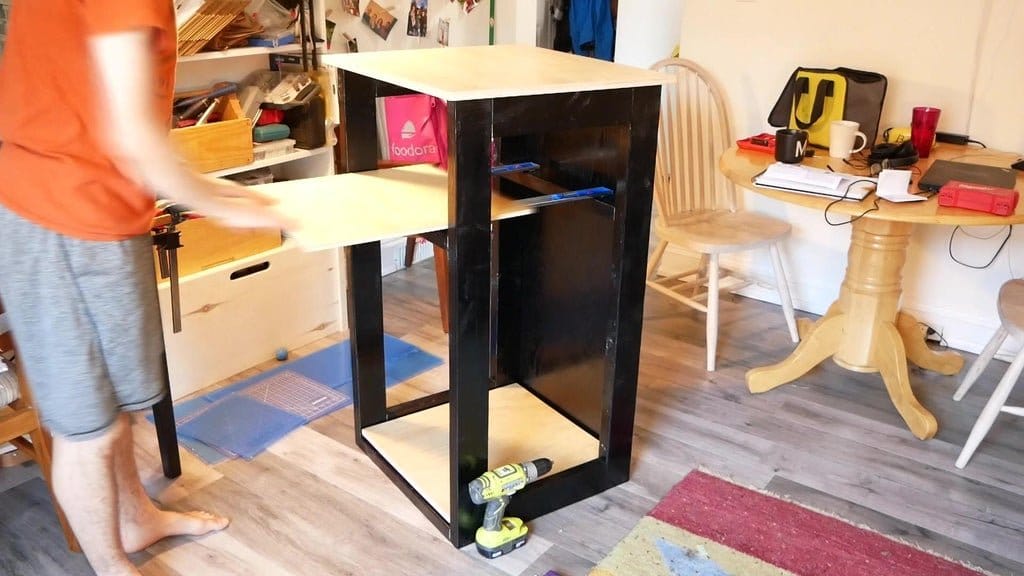 Step six: installing acrylic sheets
Glues to the side openings, and then screws the straps. These planks will serve as a frame for the acrylic.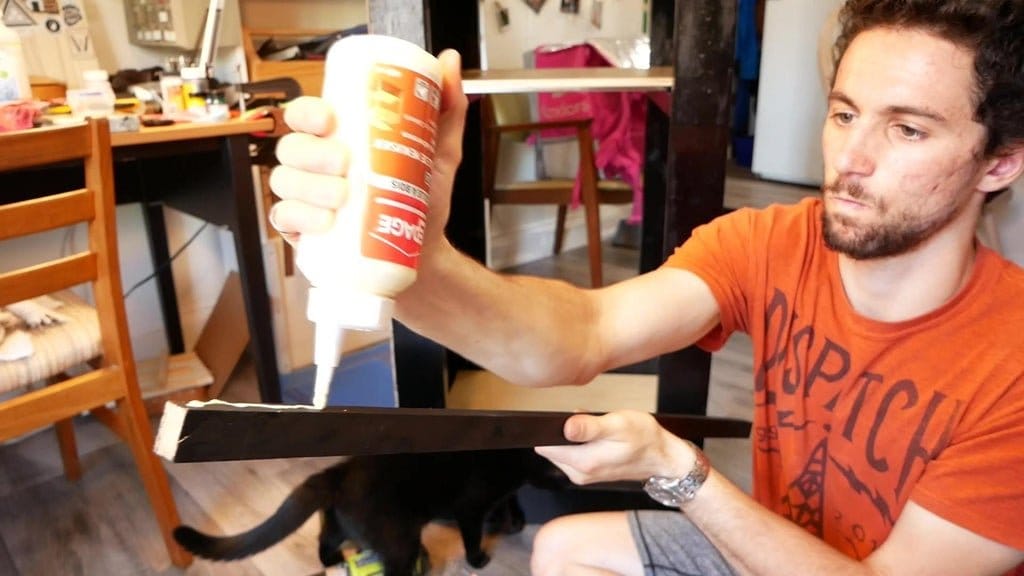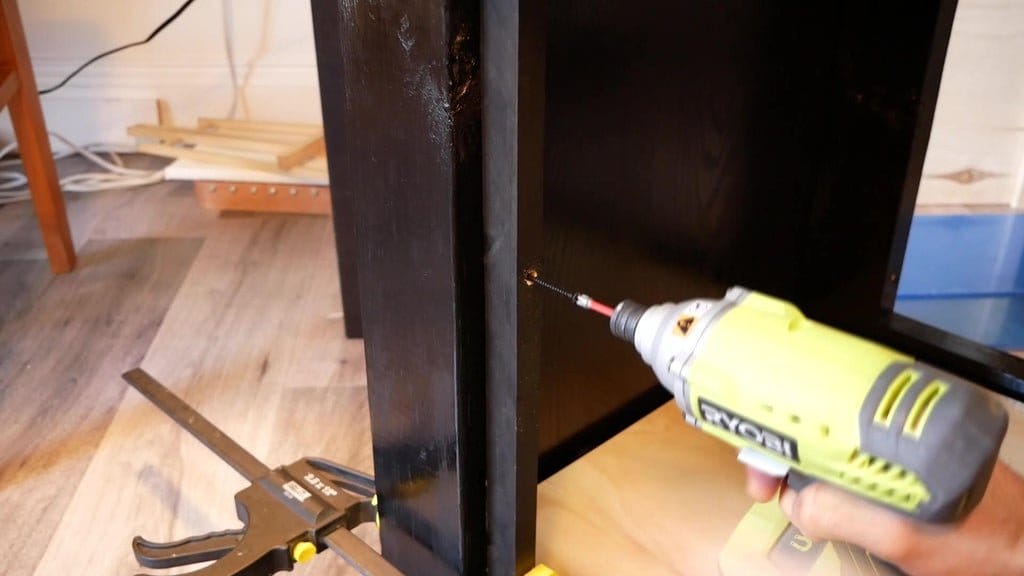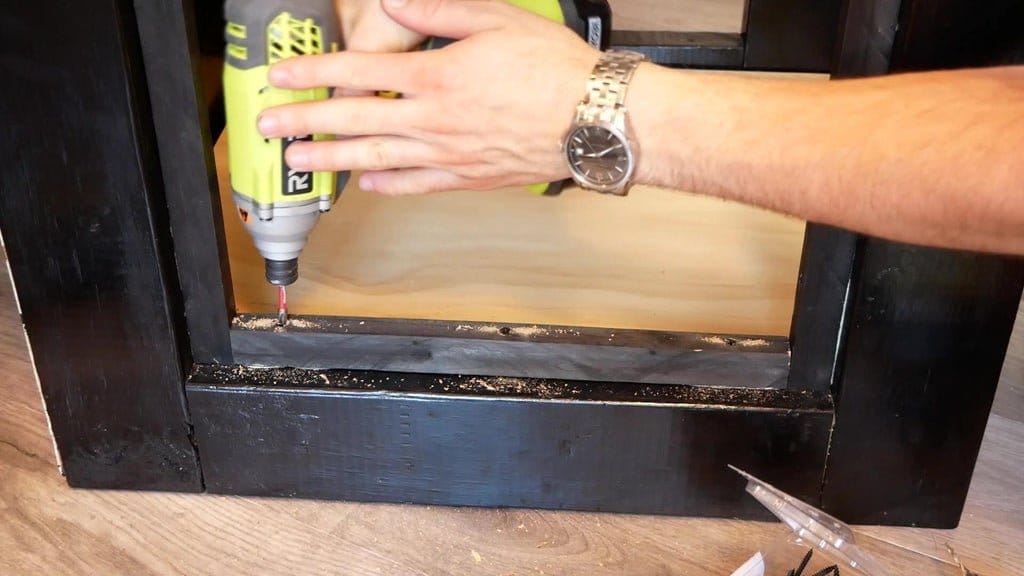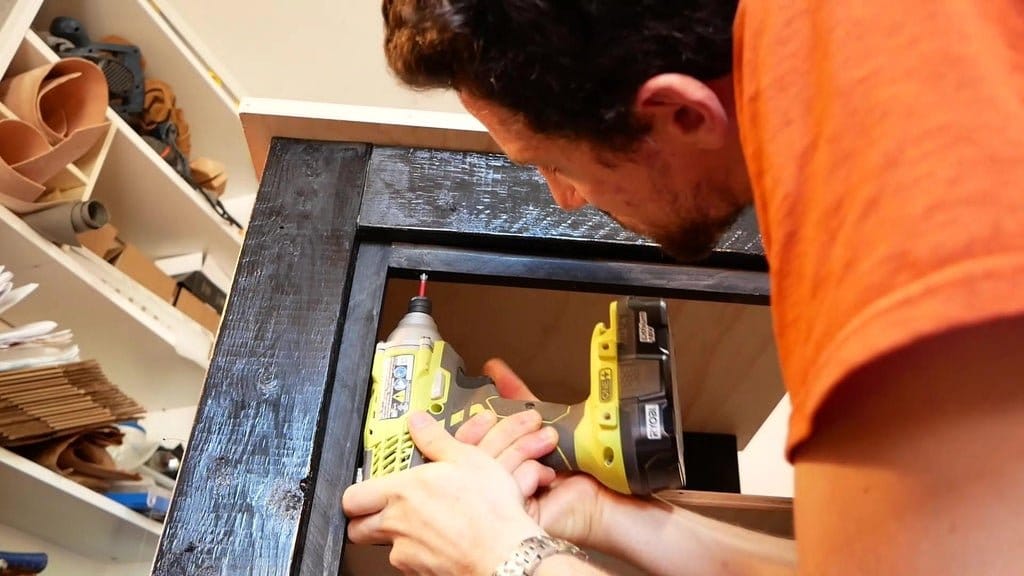 Cuts acrylic to size. Drills mounting holes in it. Fastens sheets.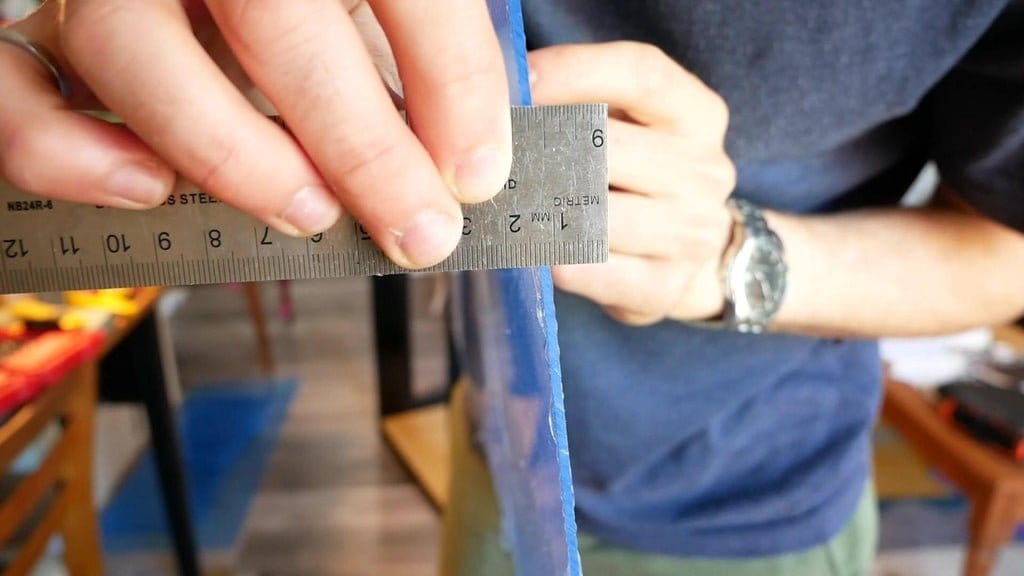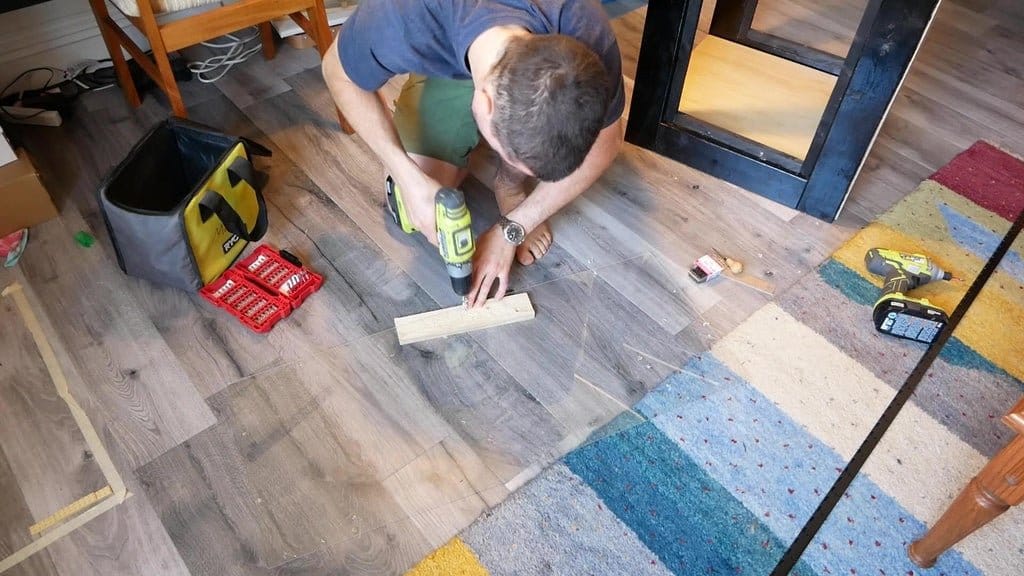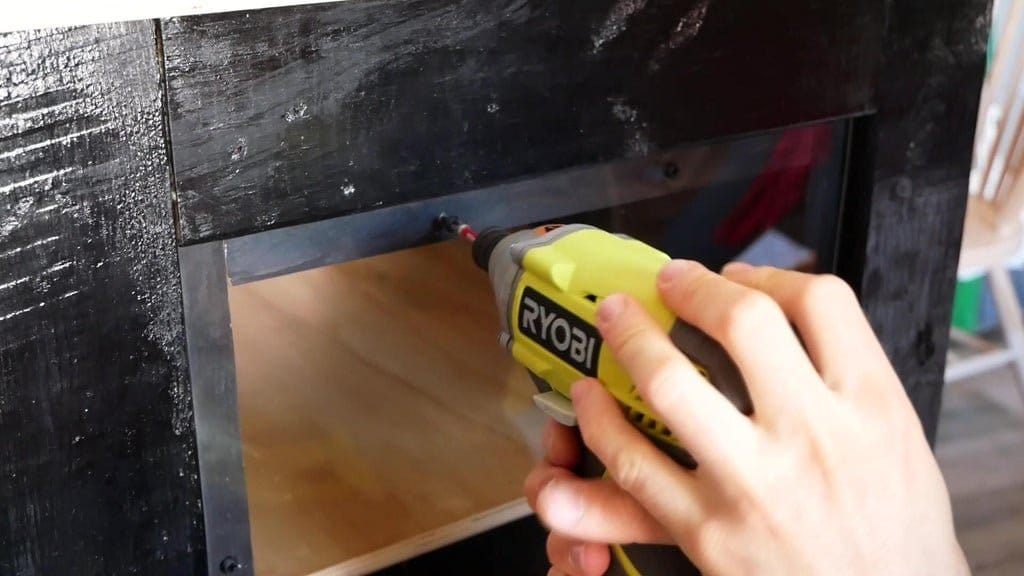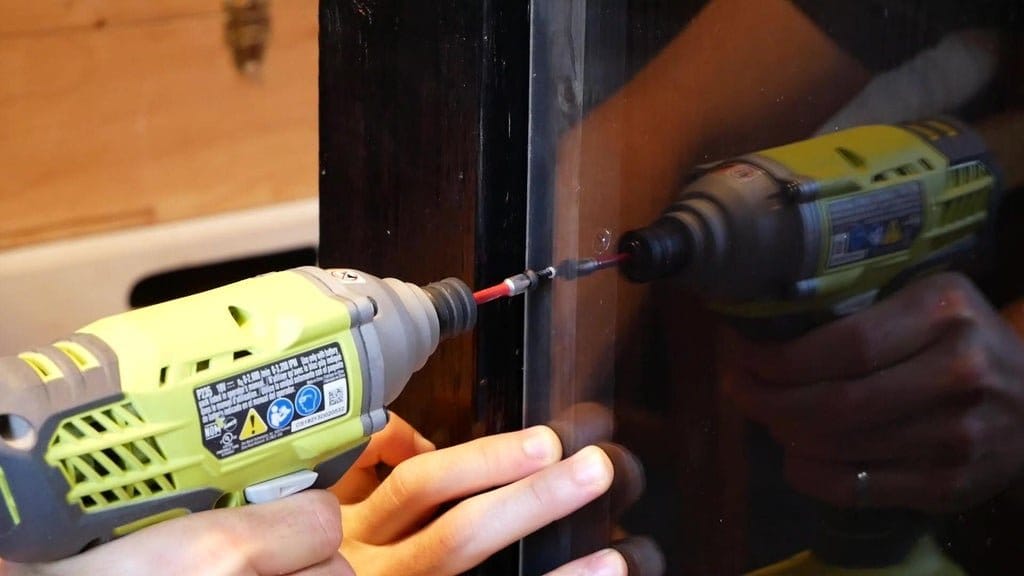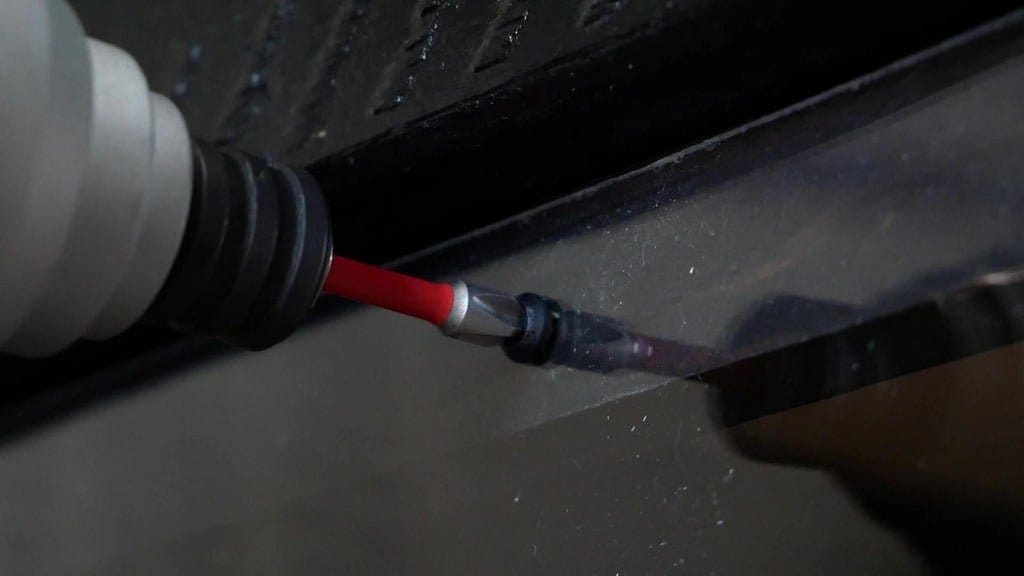 Step Seven: Doors
Secures pretend strips for doors.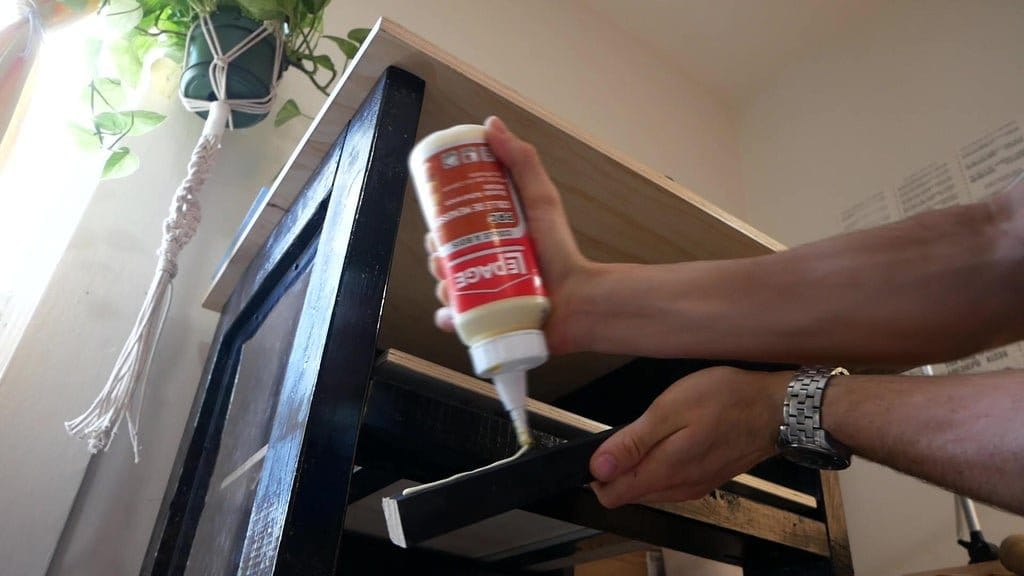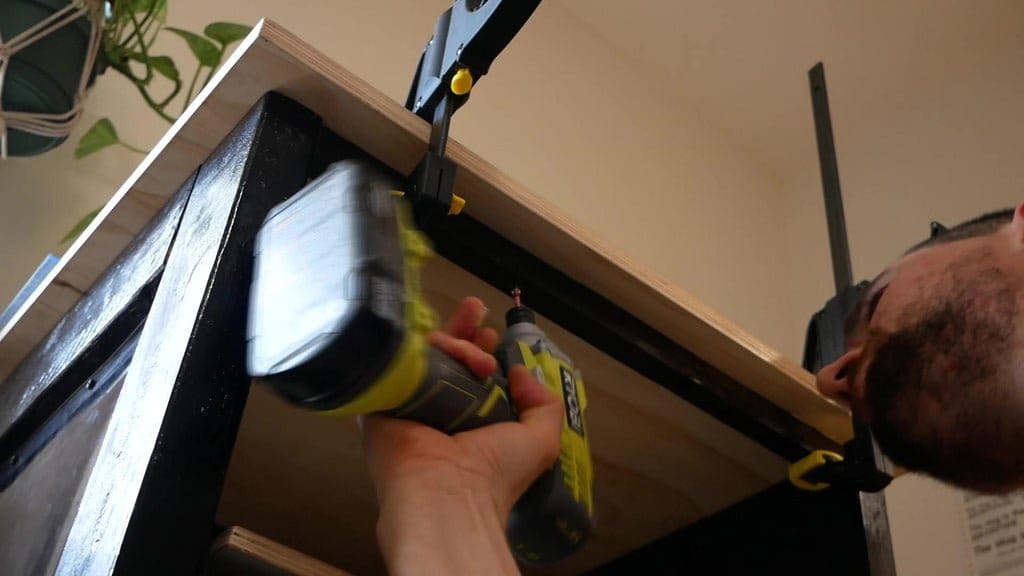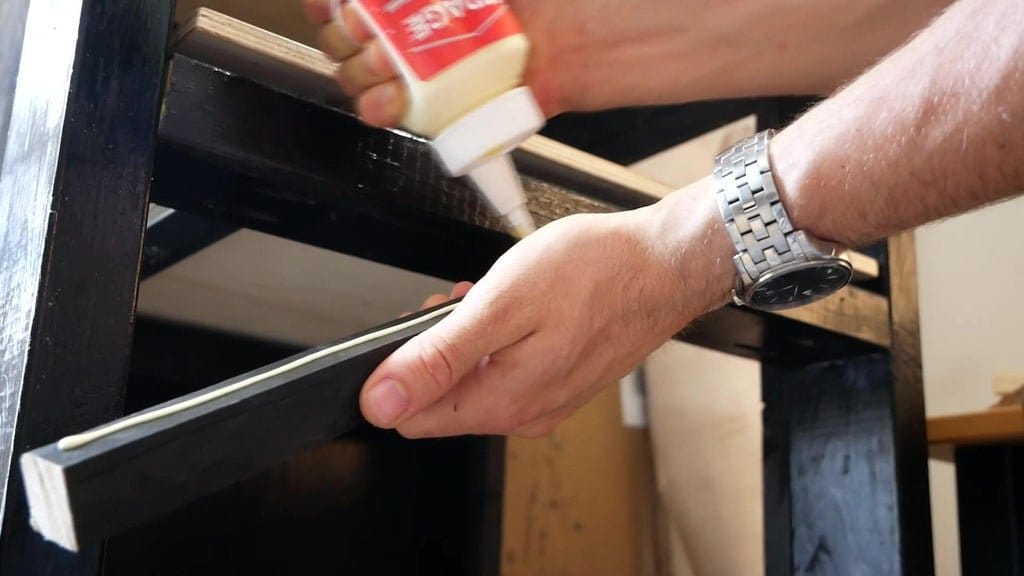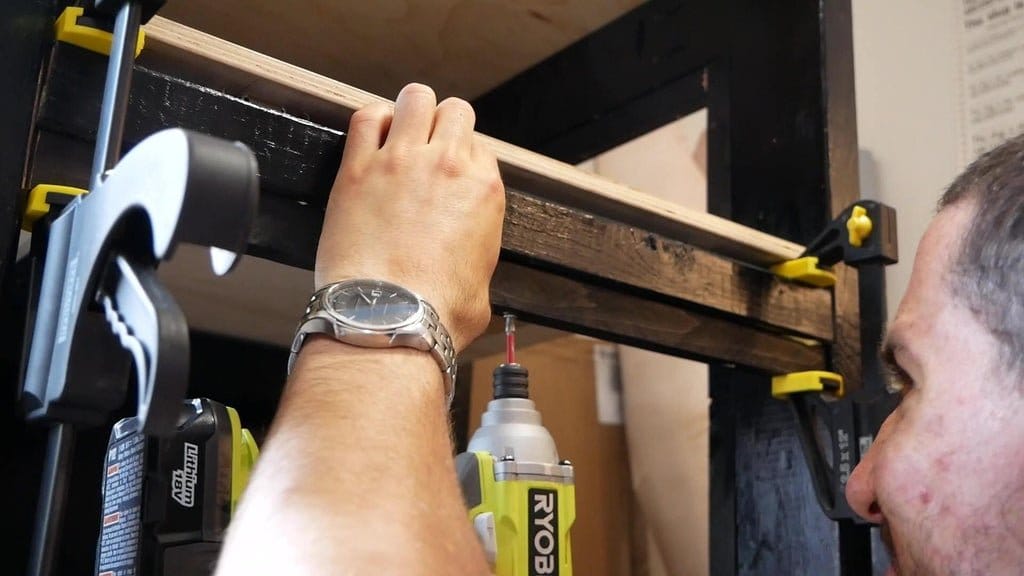 Cuts and screws piano hinges to the frame. Attaches acrylic doors to the hinges with screws and nuts.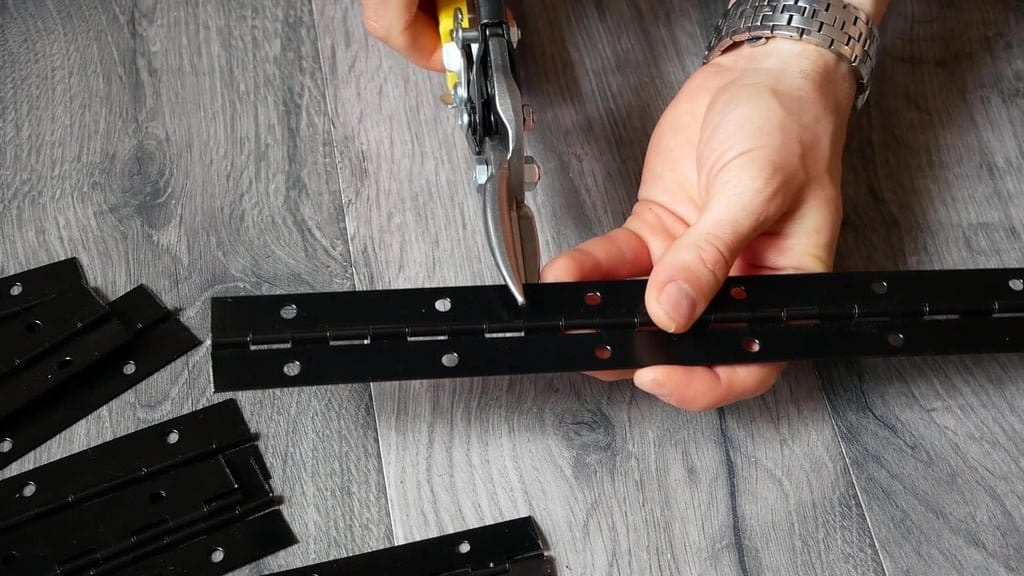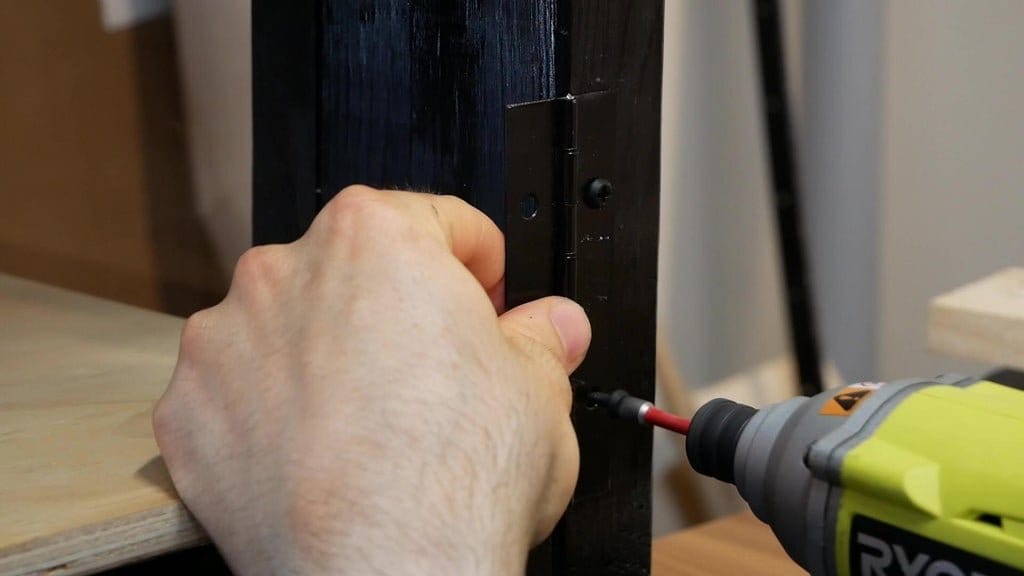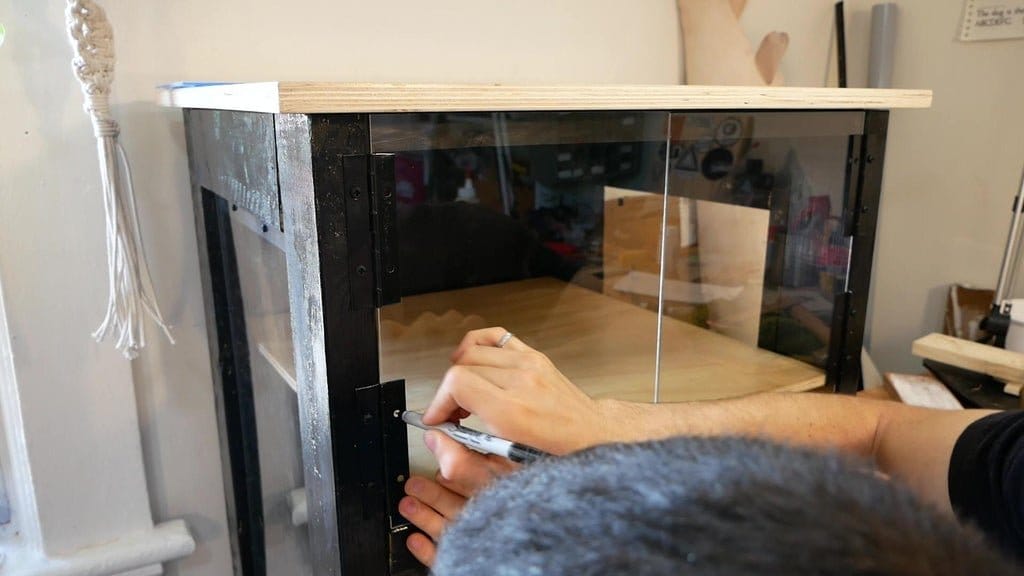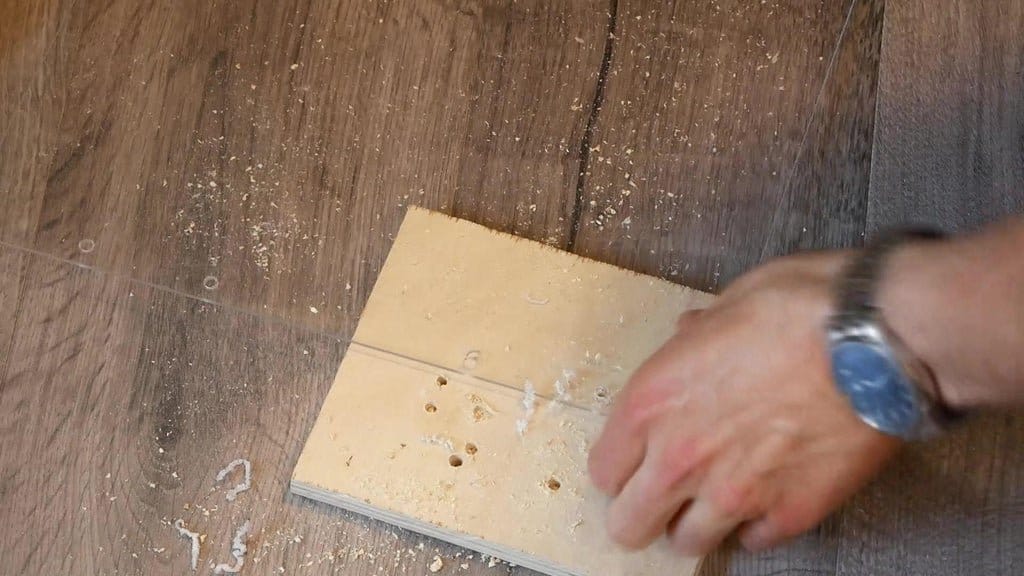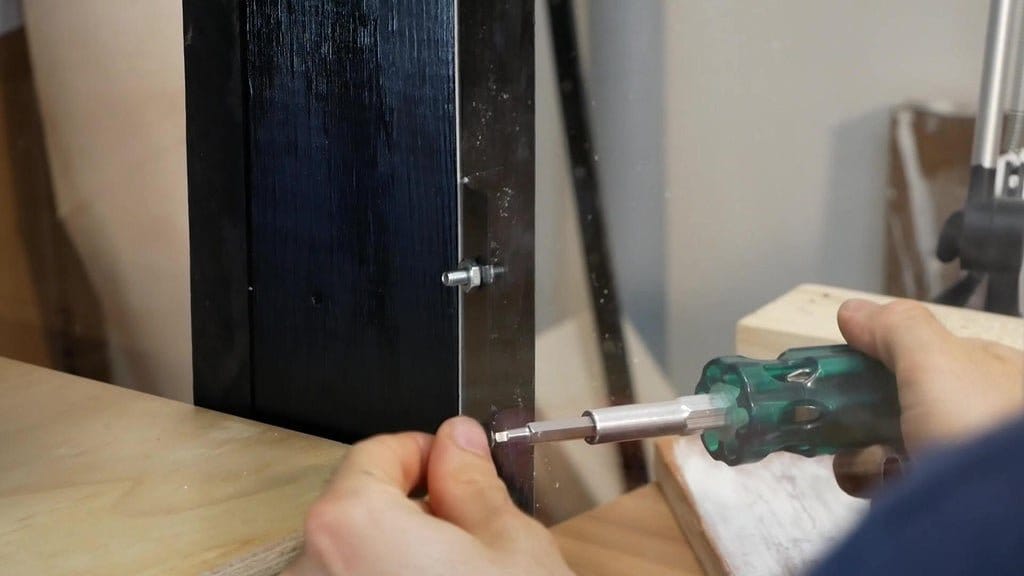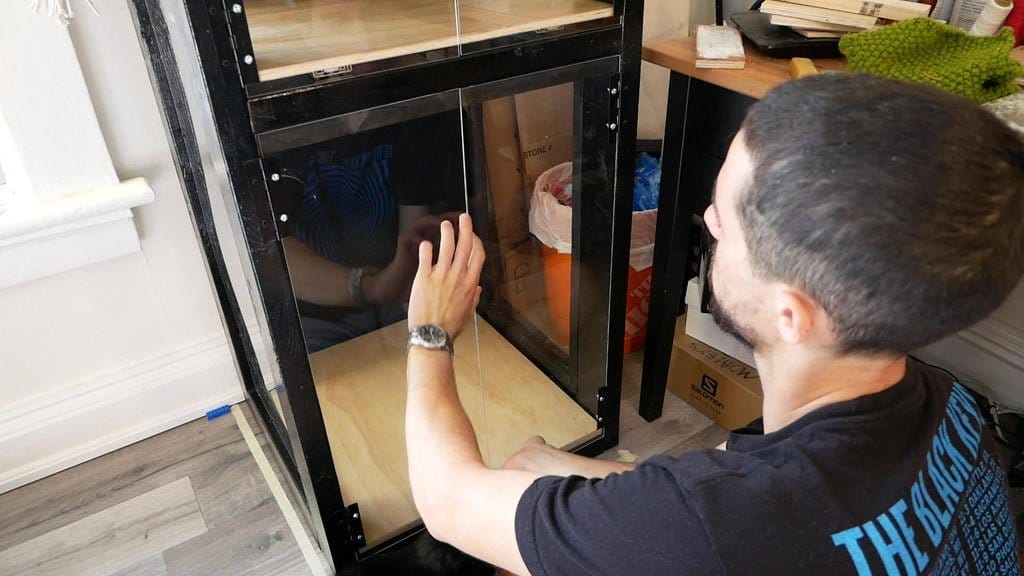 Step eight: magnetic locks
Drills in the top and bottom of each door two holes. Glue neodymium magnets into the holes.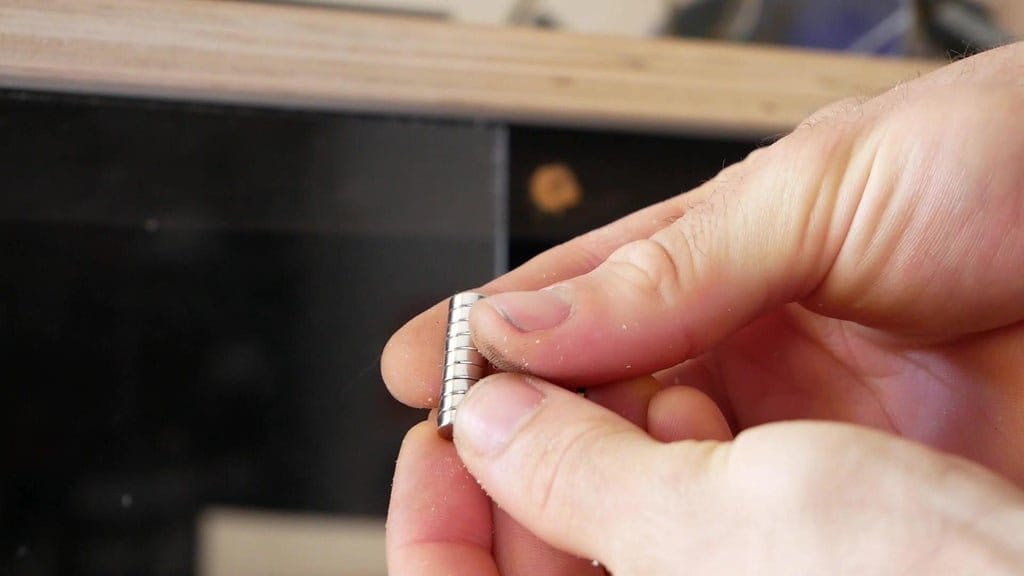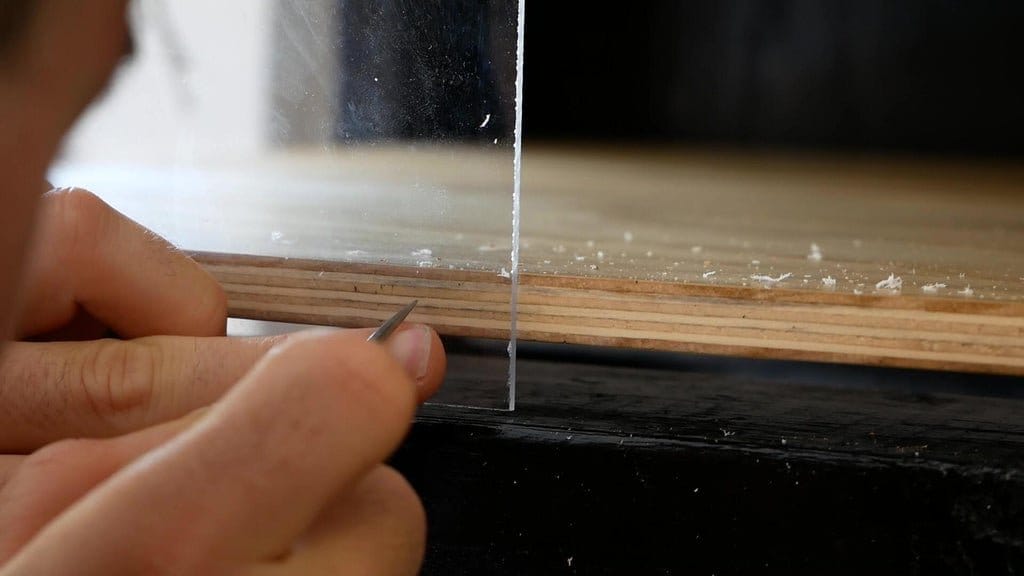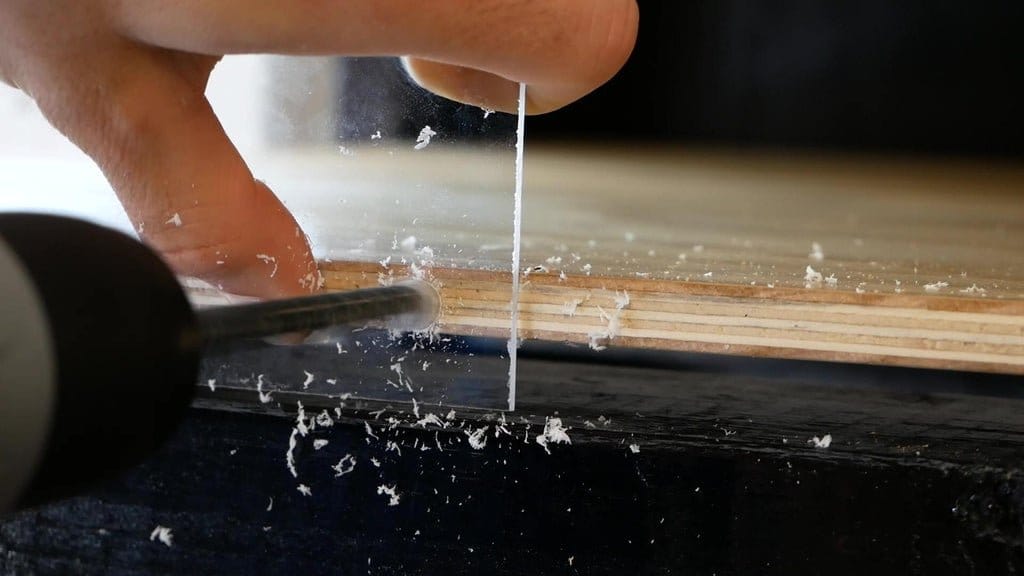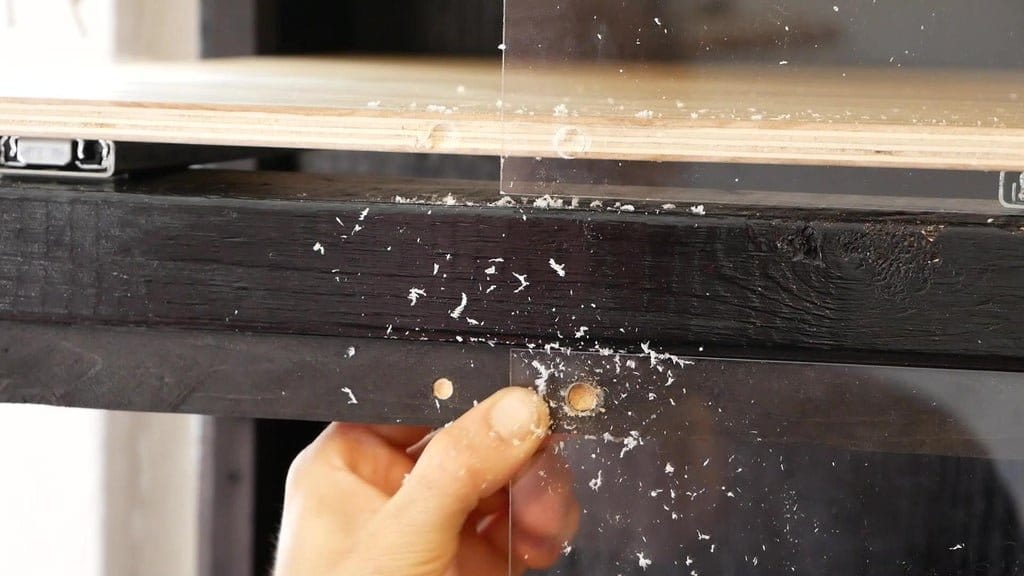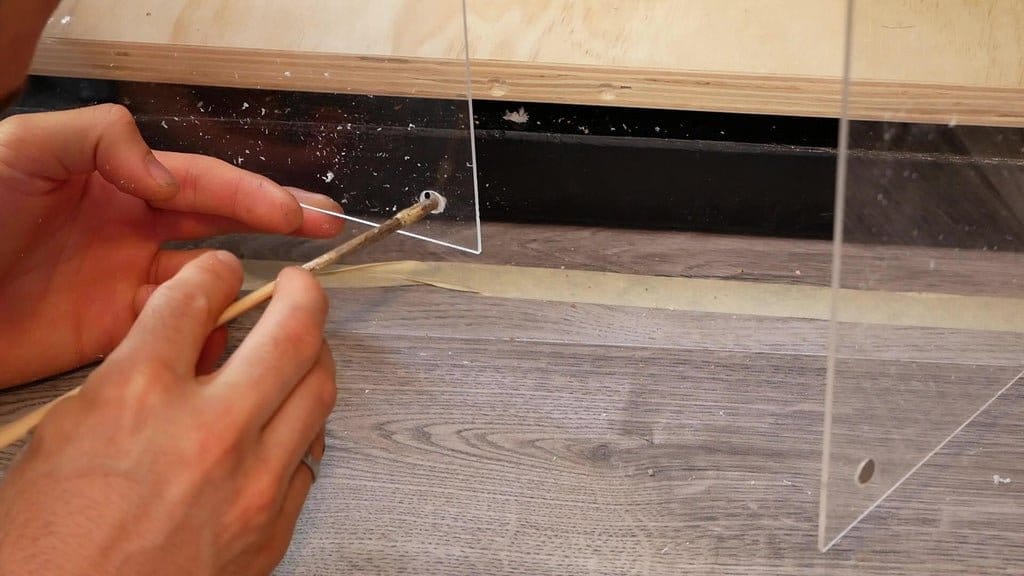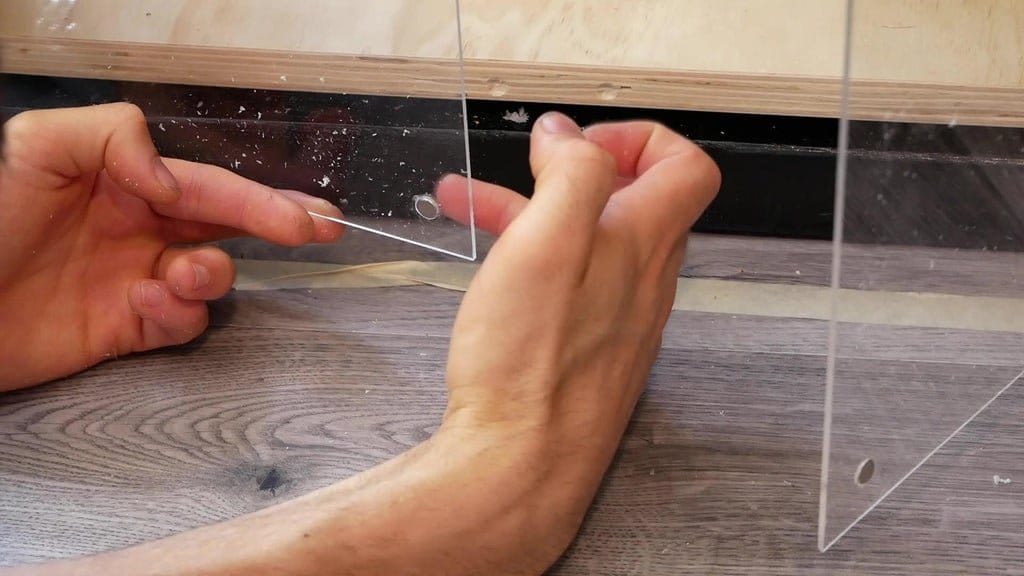 Screws screws opposite the magnets.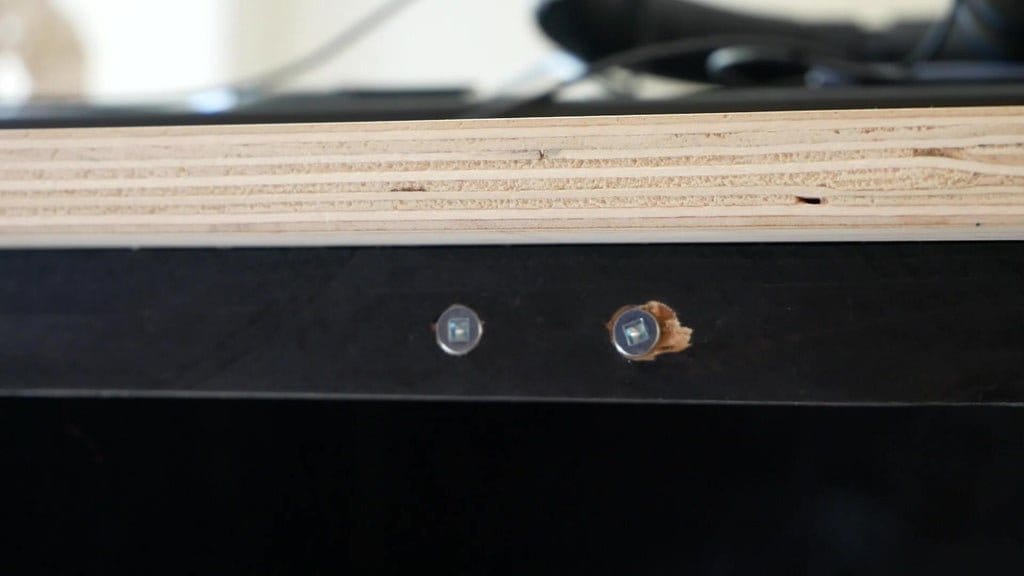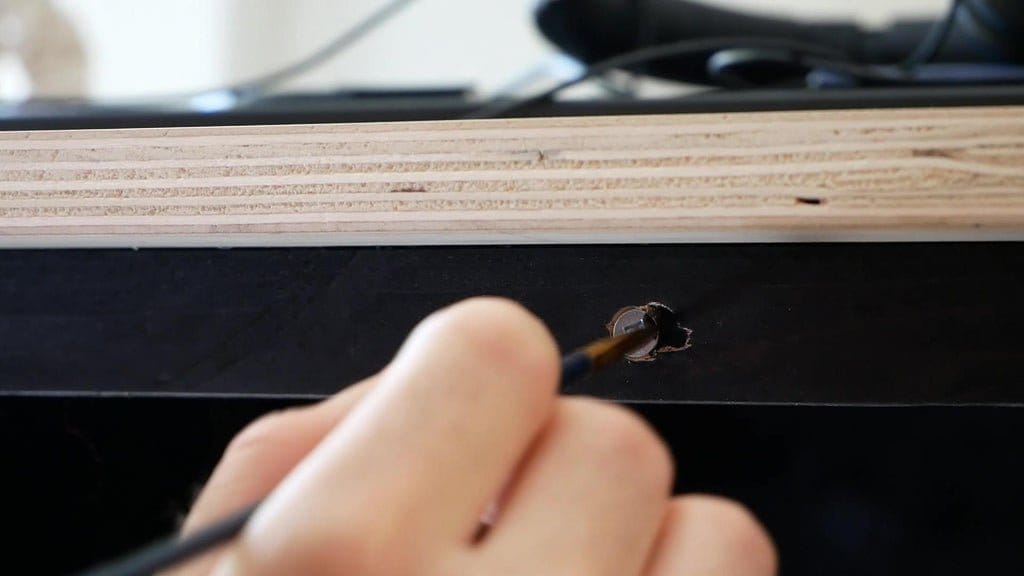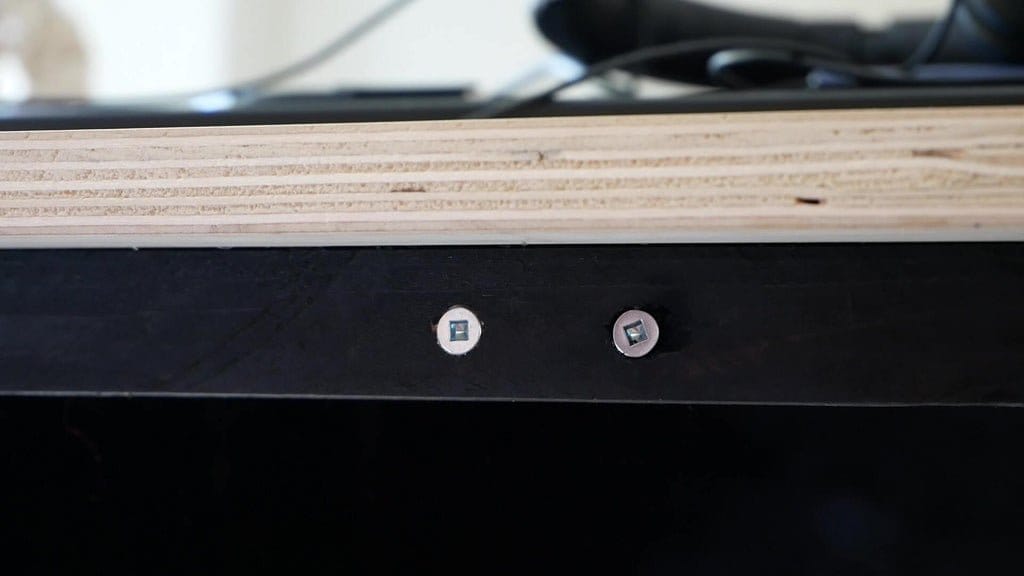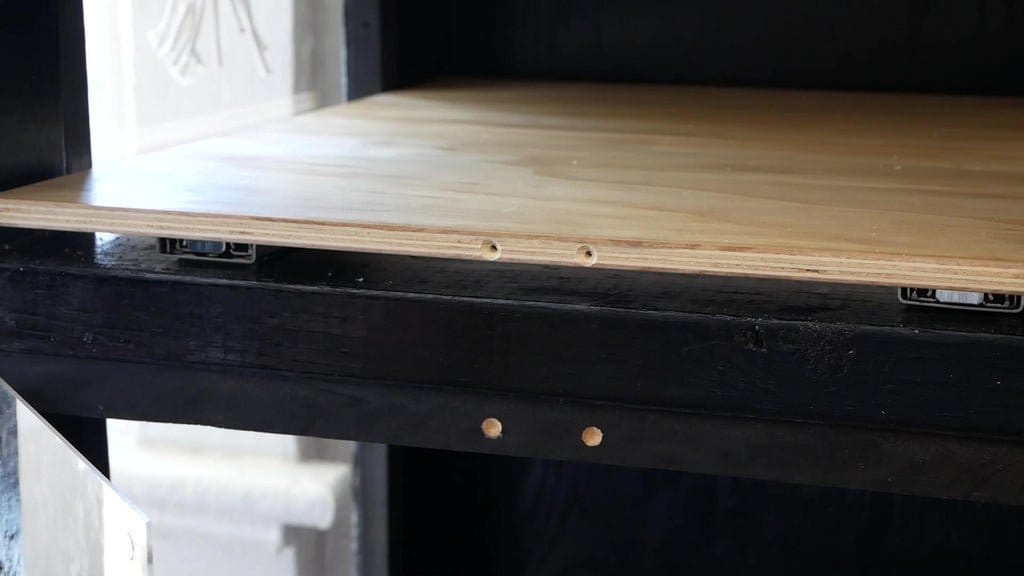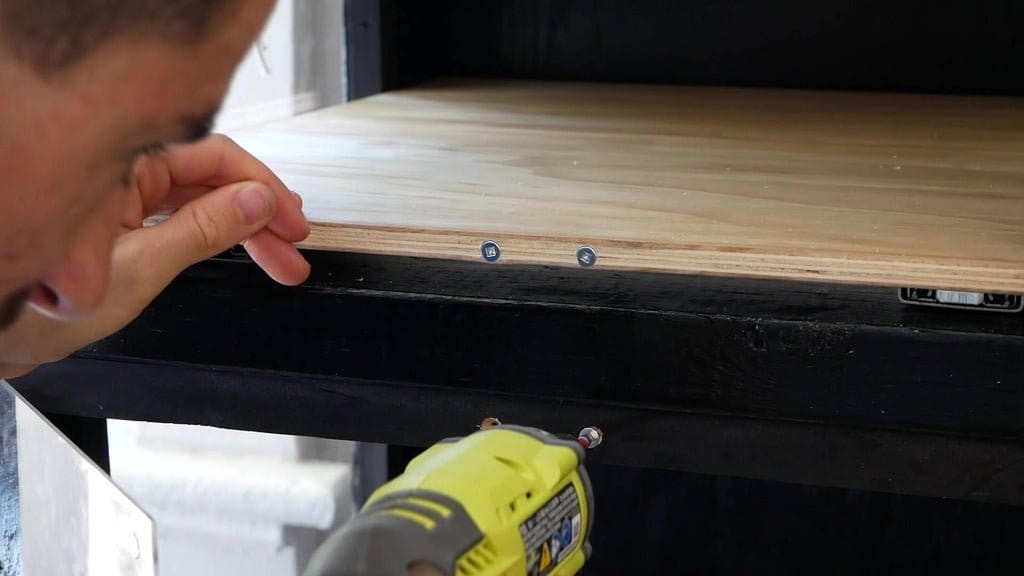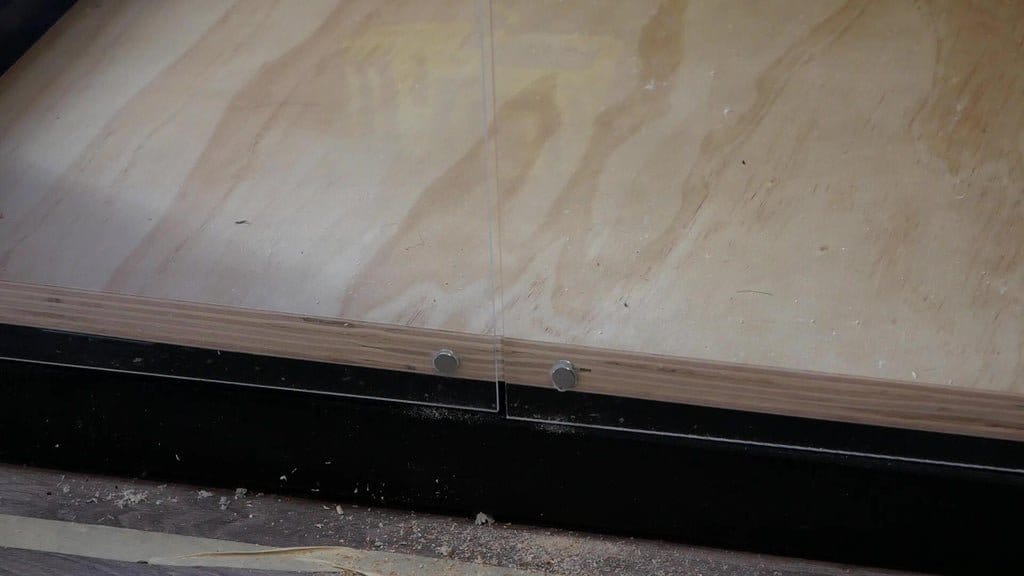 Almost everything is ready, there are some small details.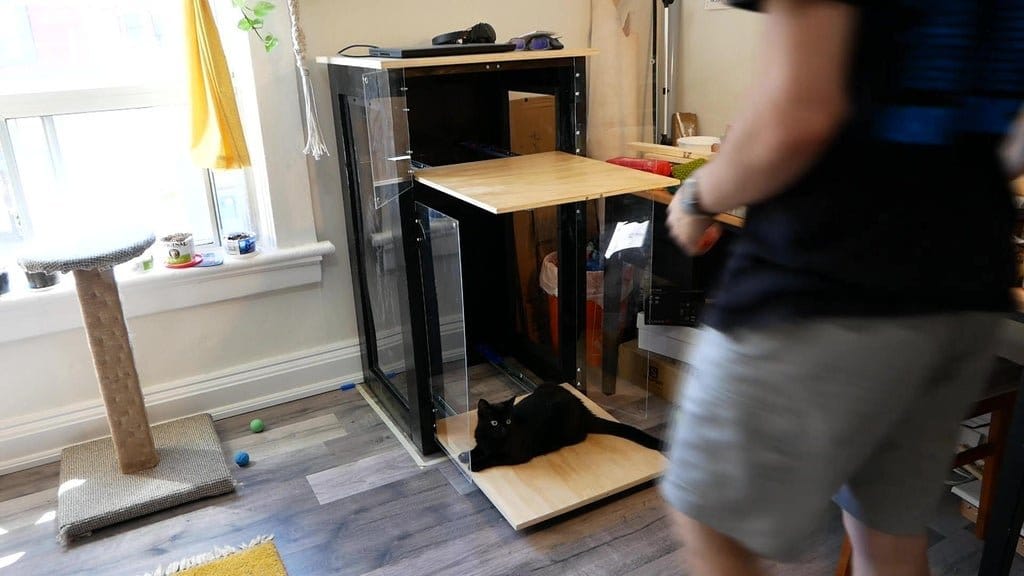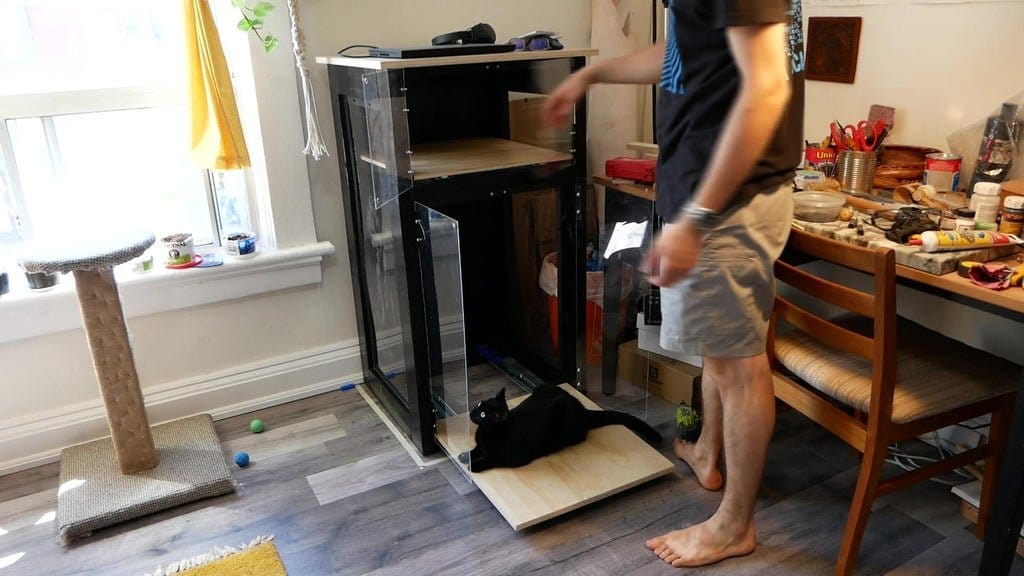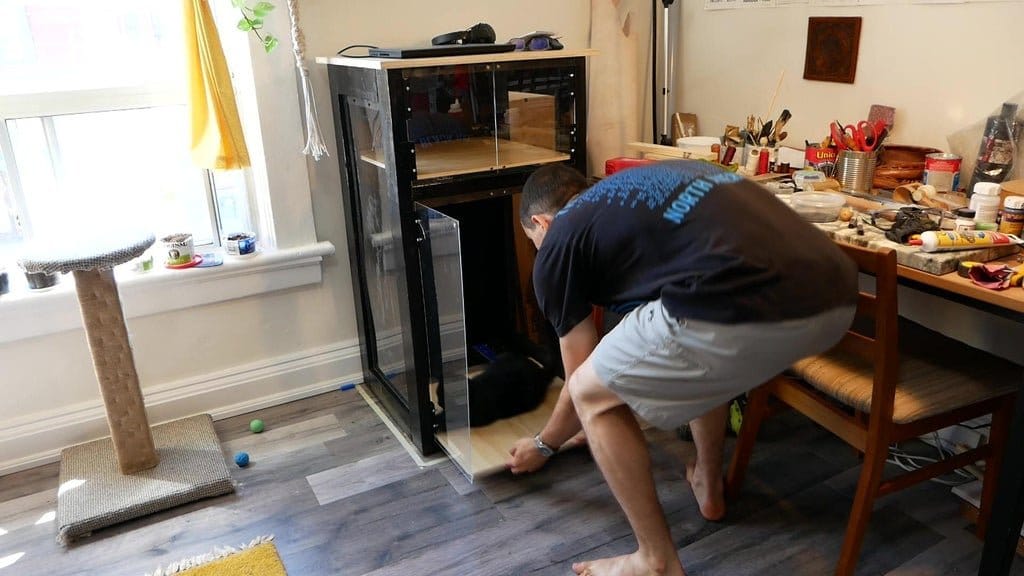 Step Nine: Wiring, LED Strip and Printer Installation
Cut a hole for the wires.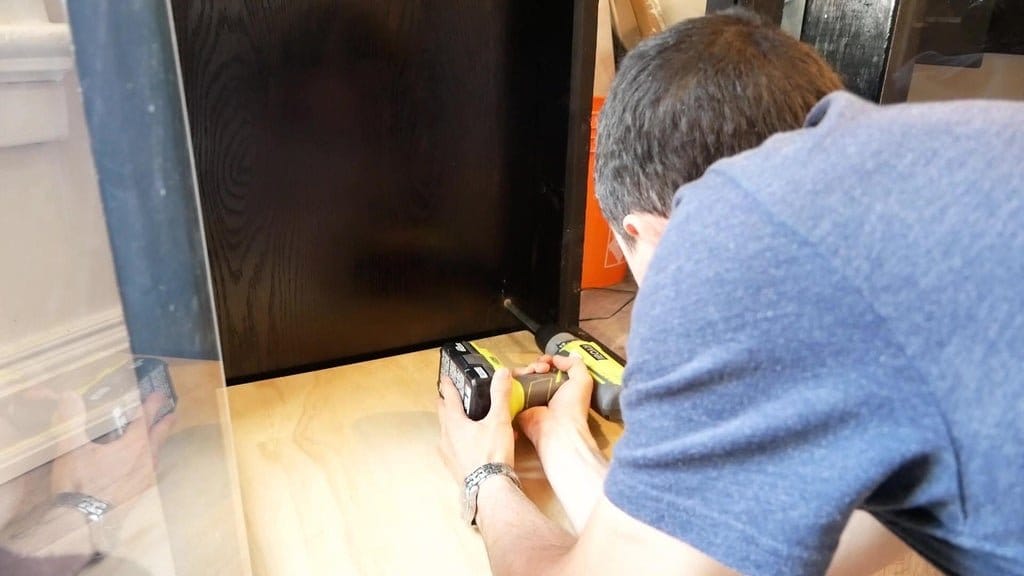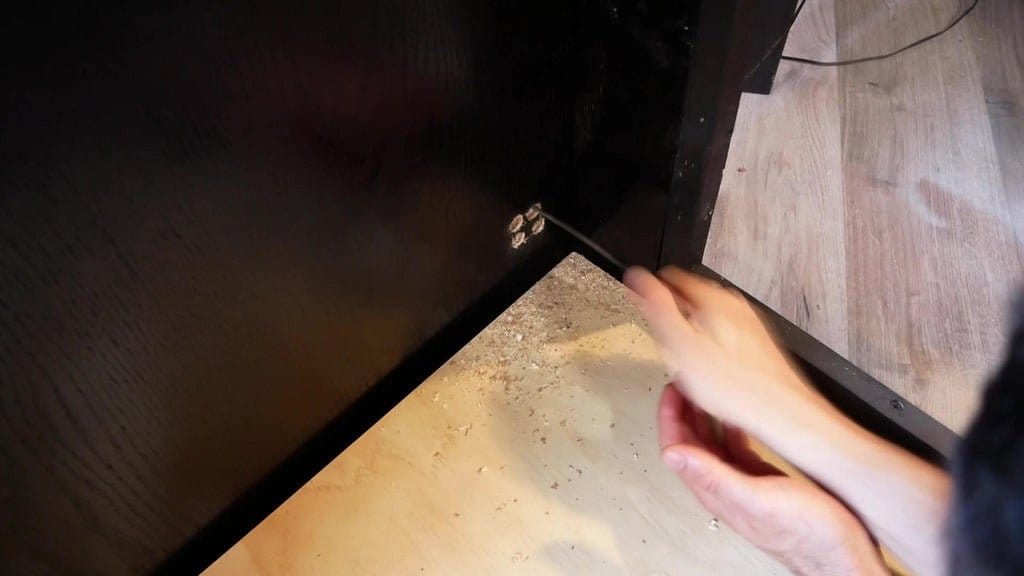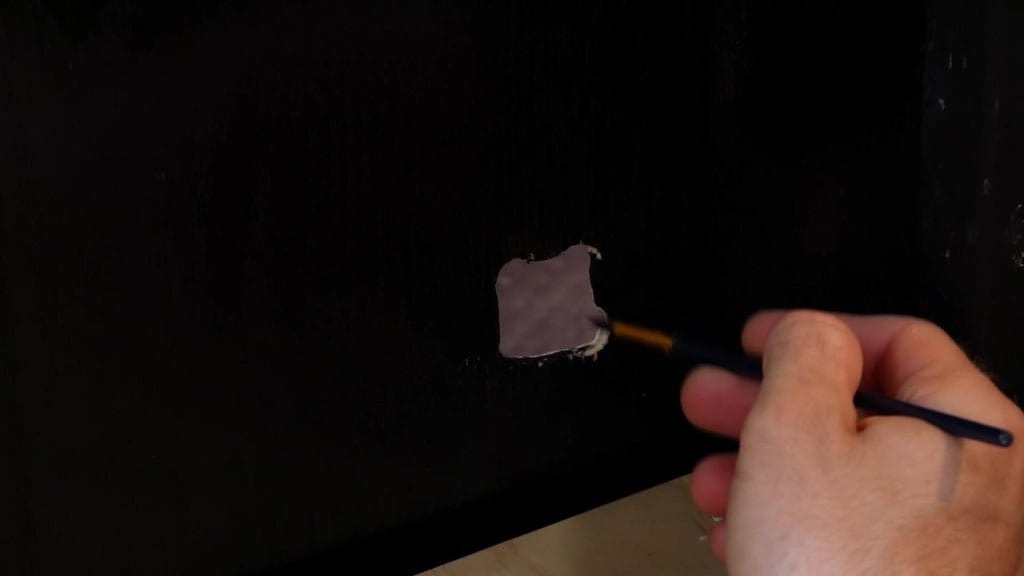 Glues LED strip inside the cabinet.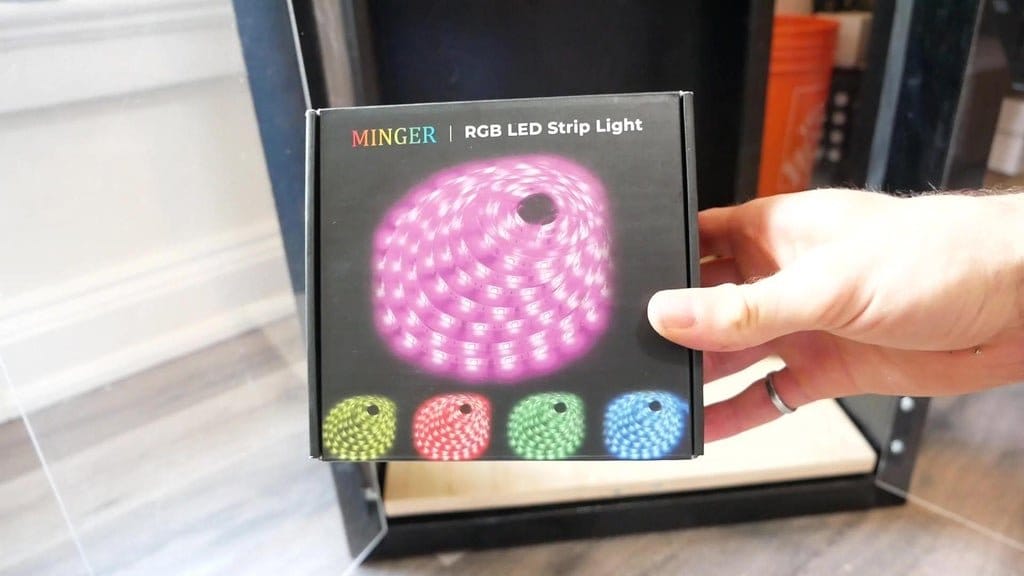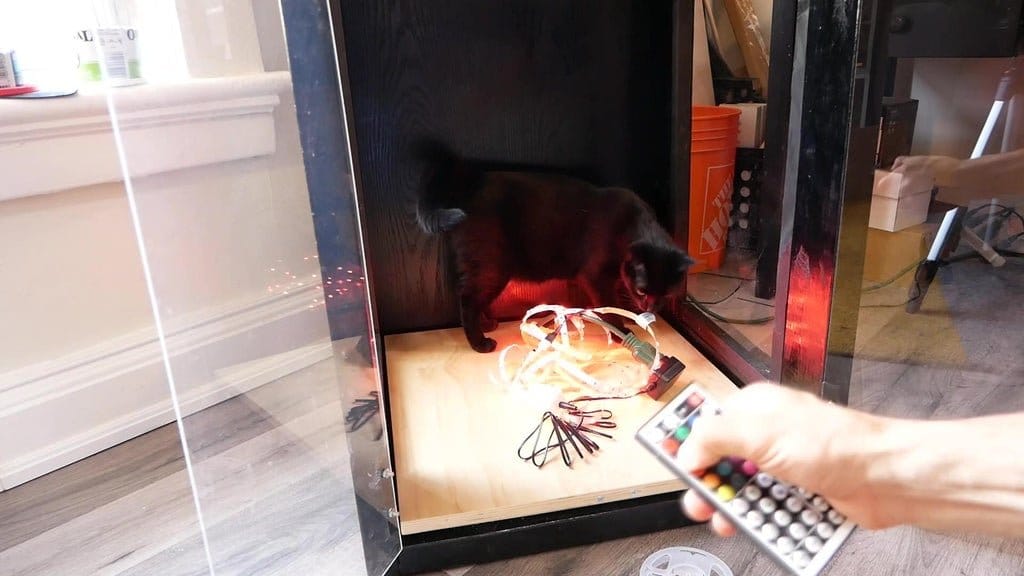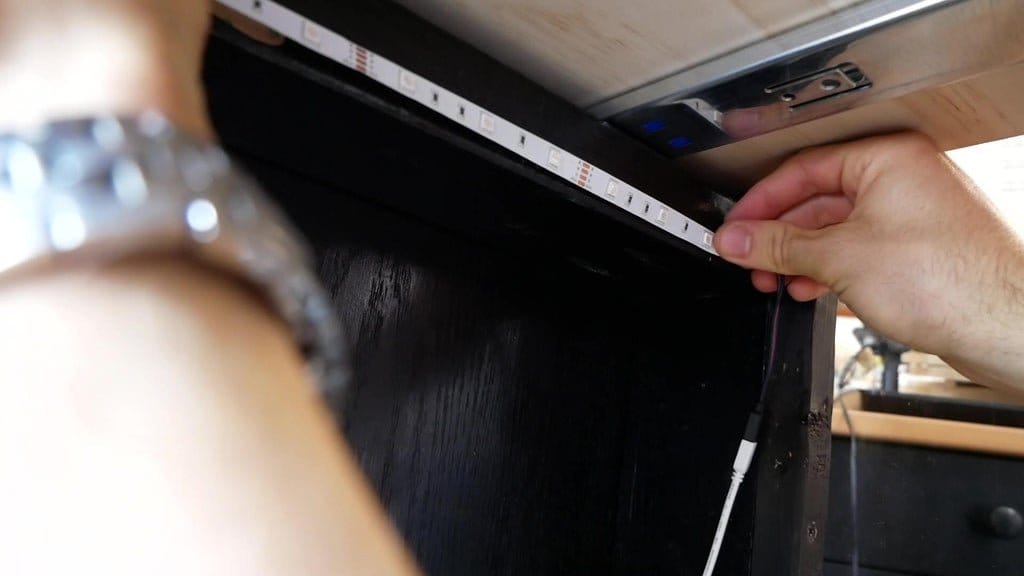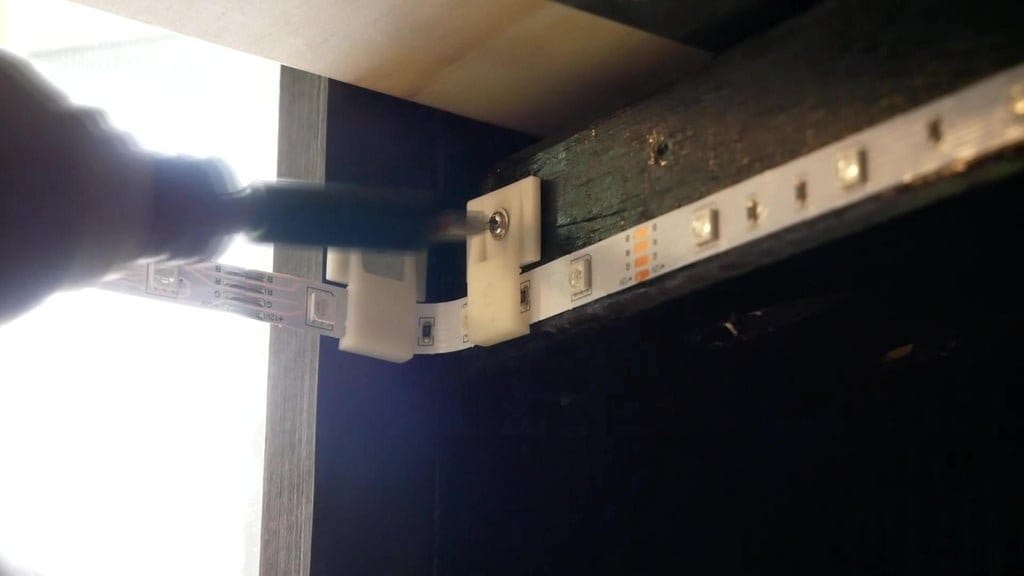 Connects and checks the feed.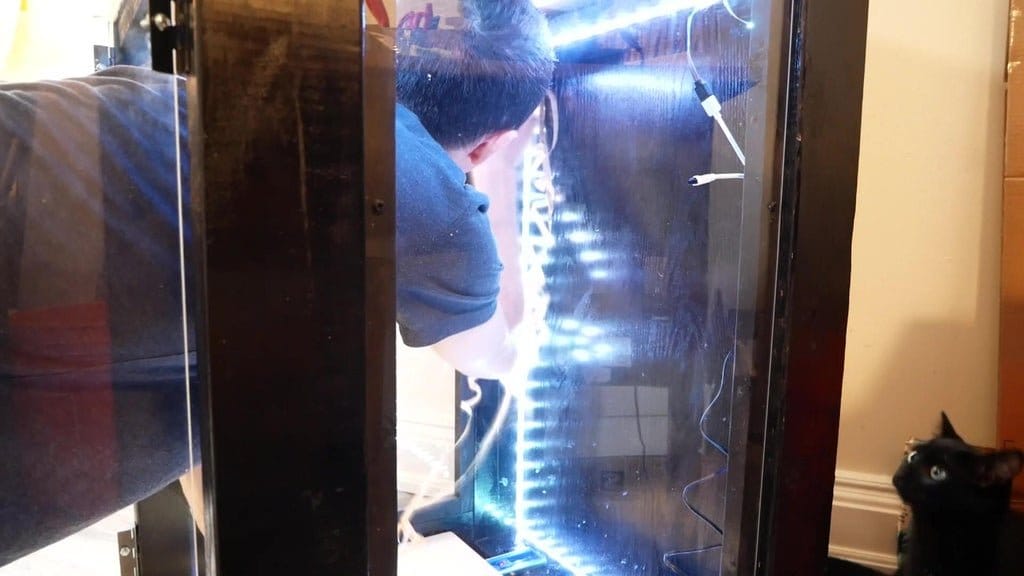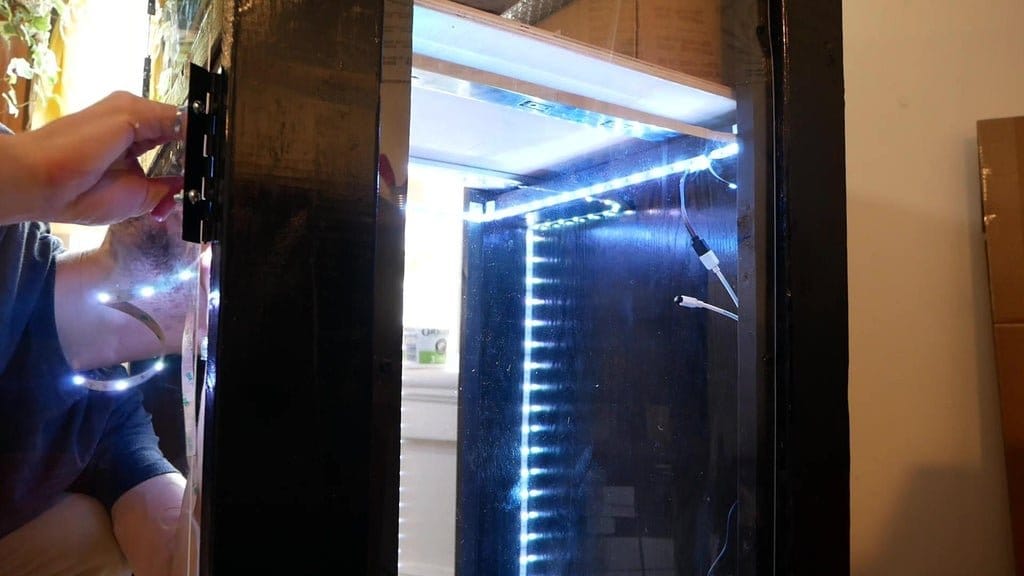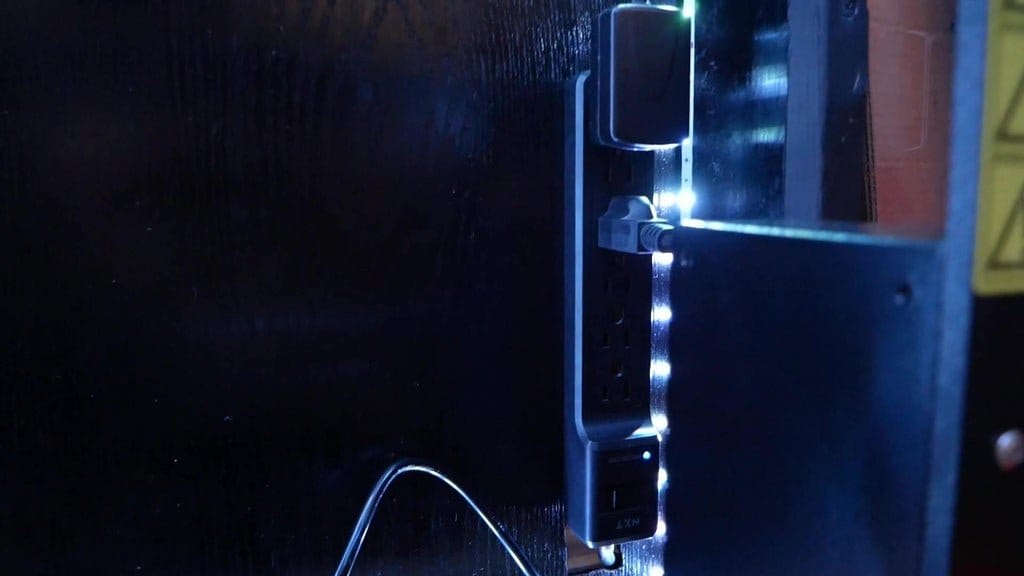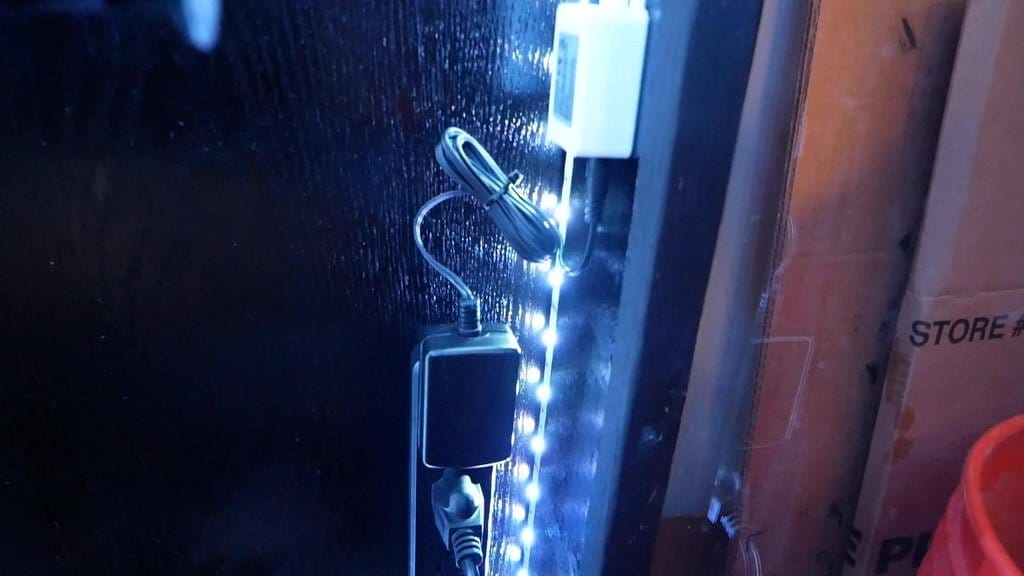 Installs the printer.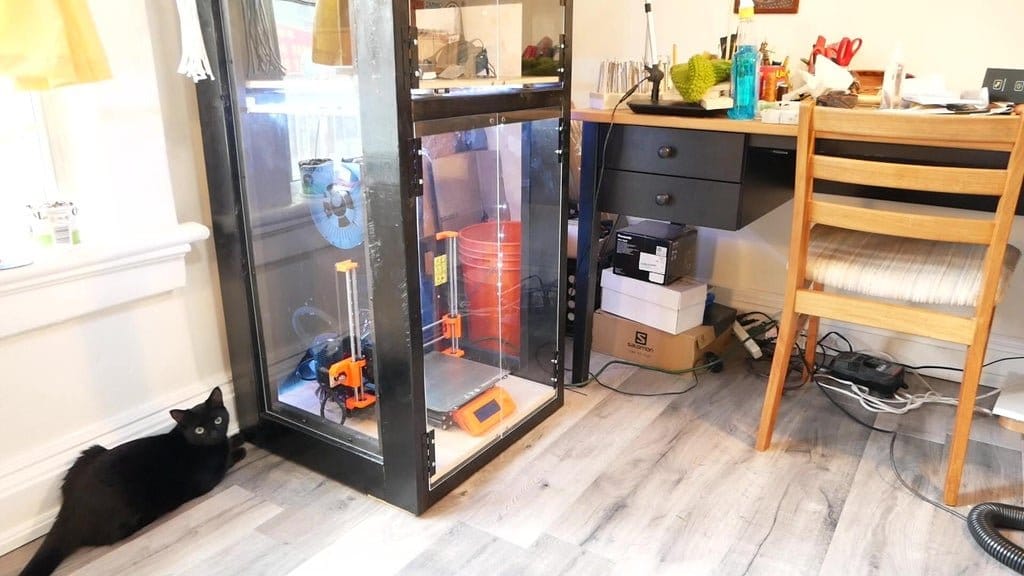 Step ten: small details
On a 3D printer, the master printed a holder for LED strip remote control.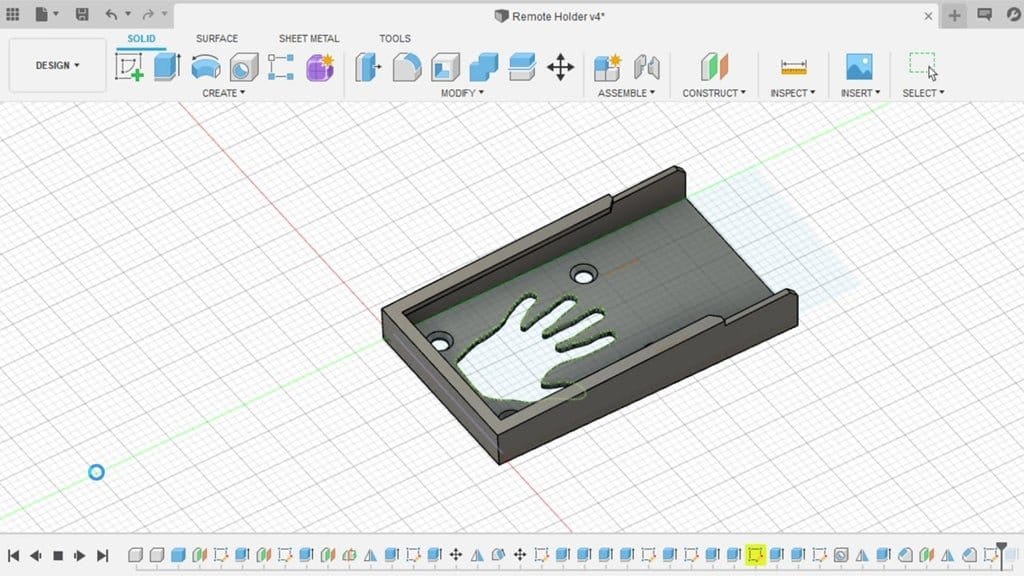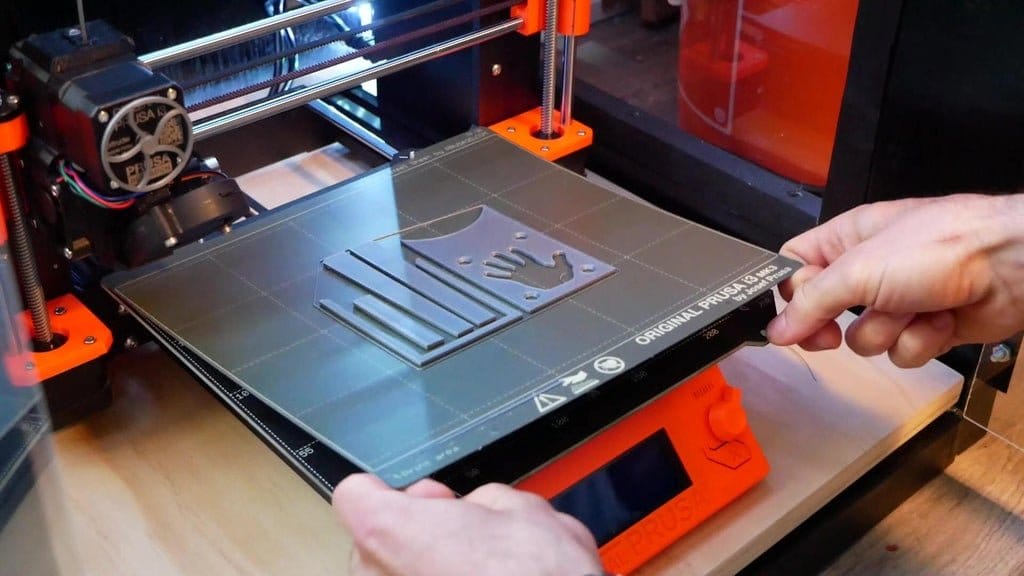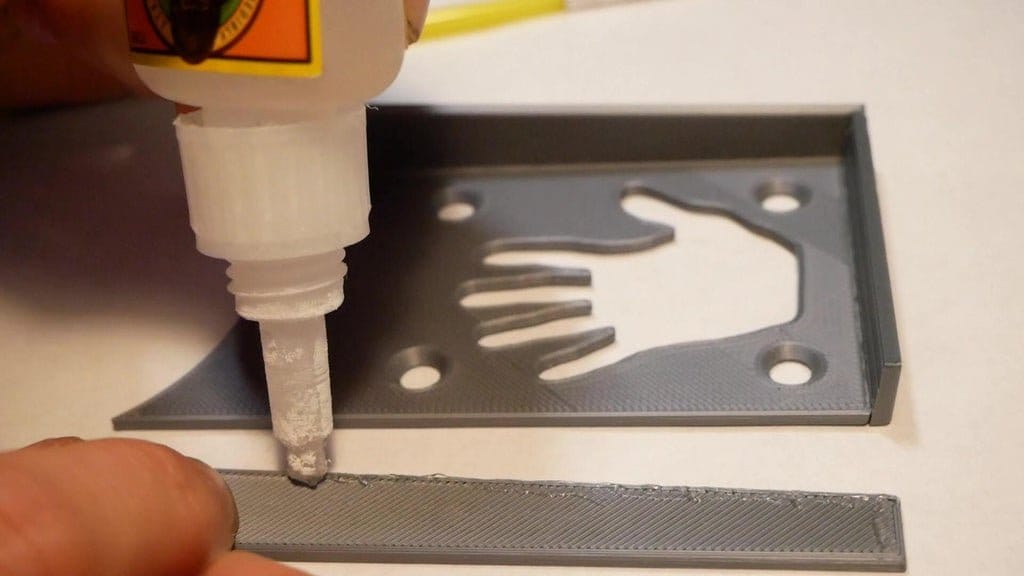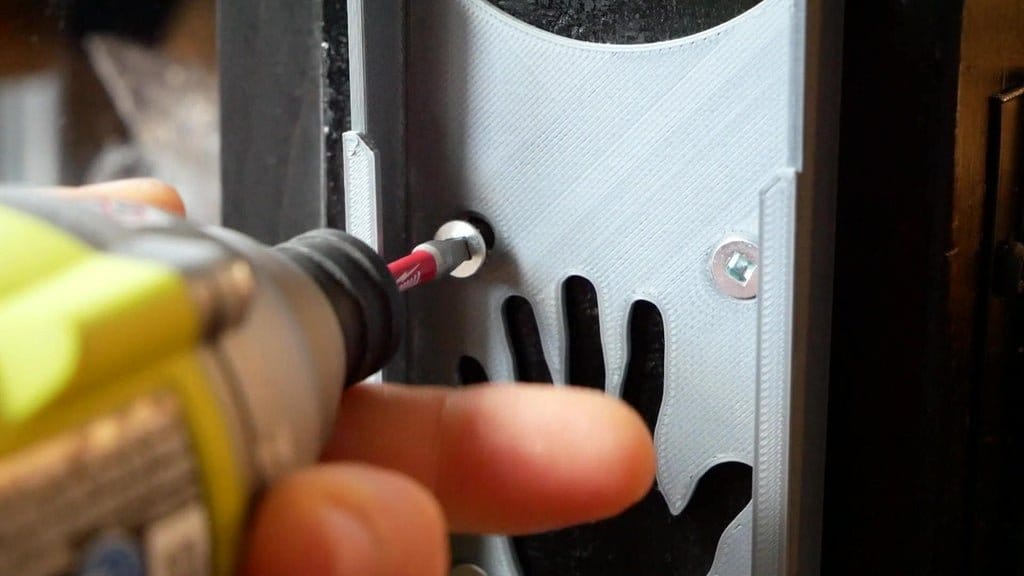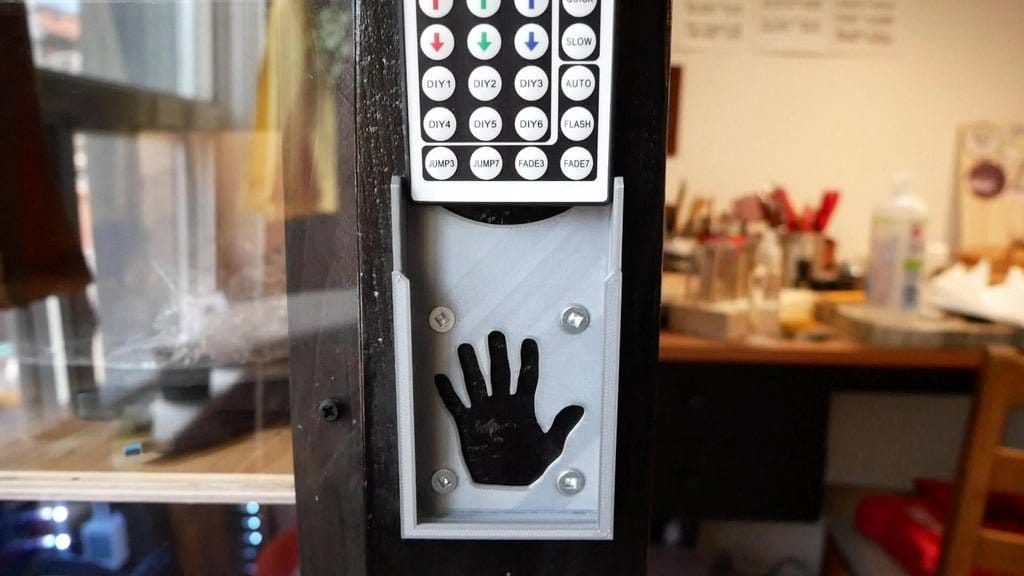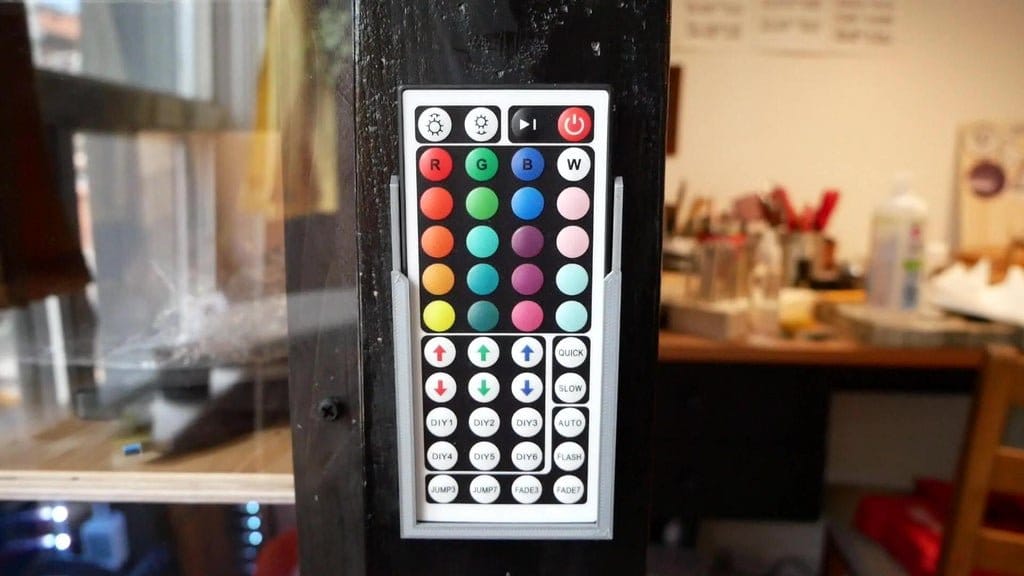 Then I printed door handles.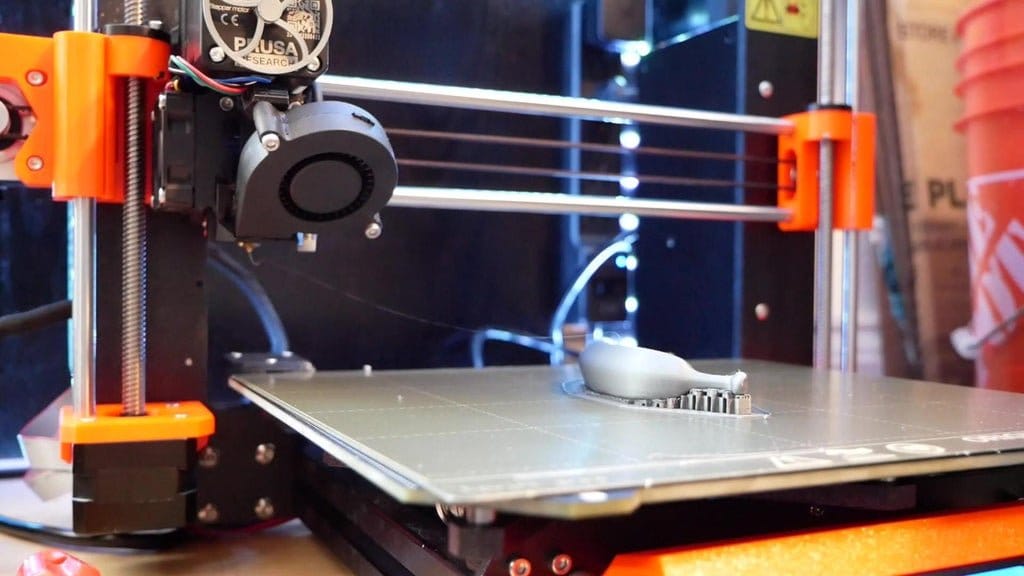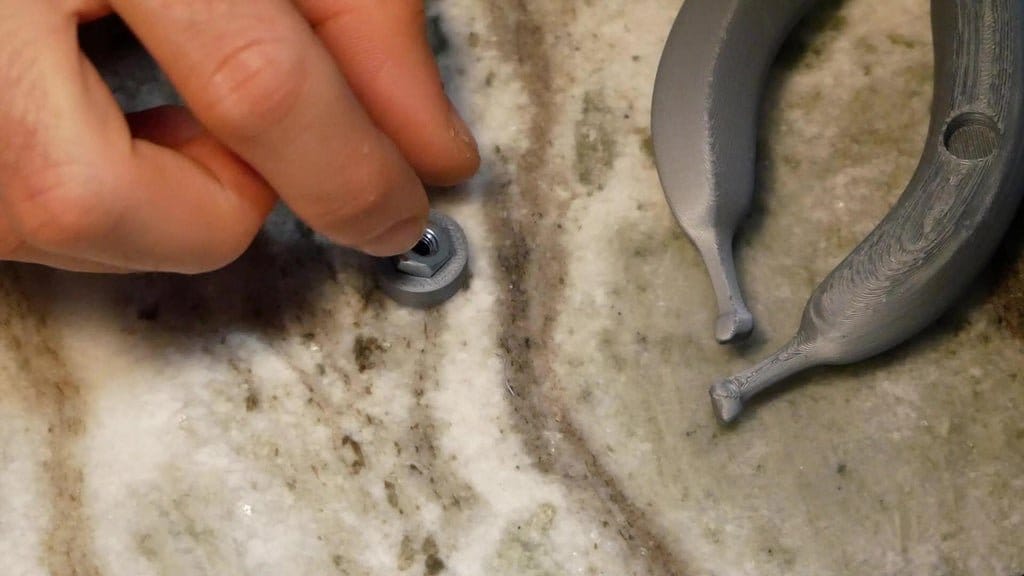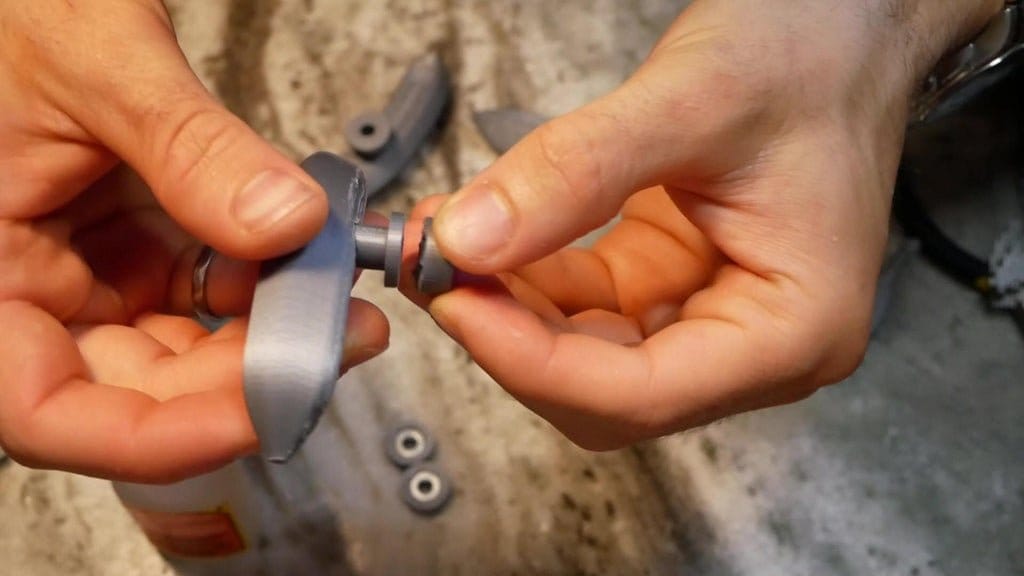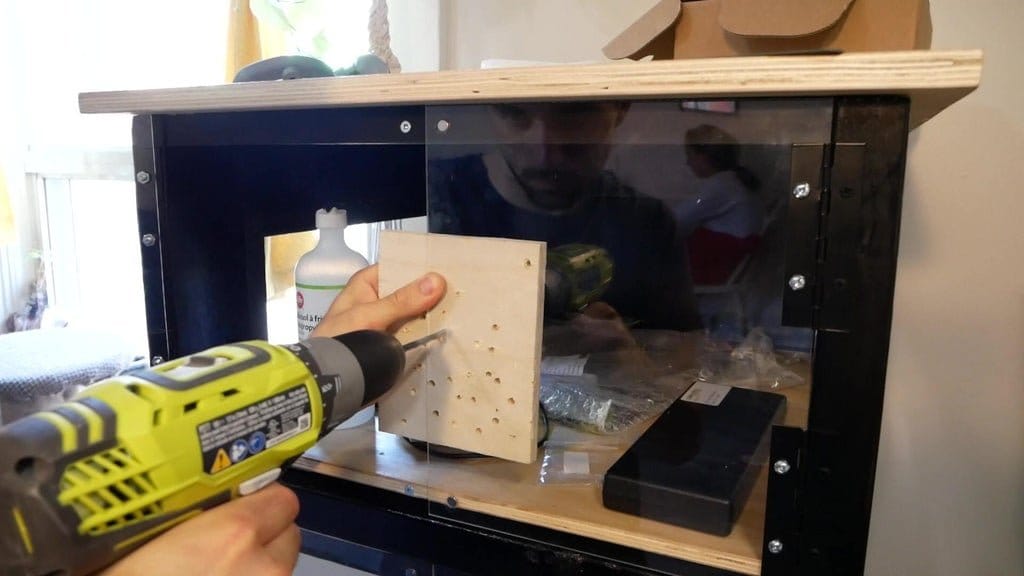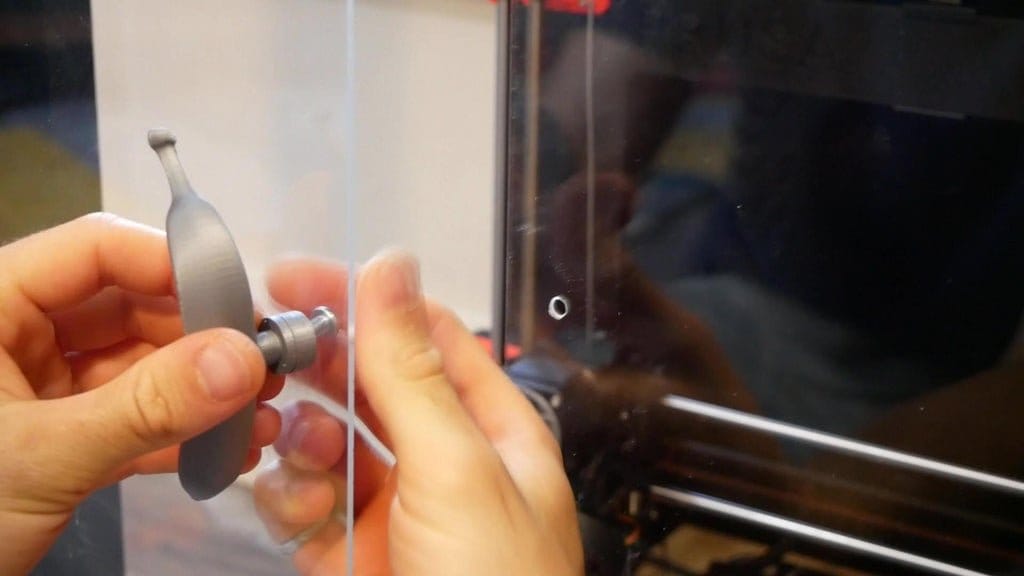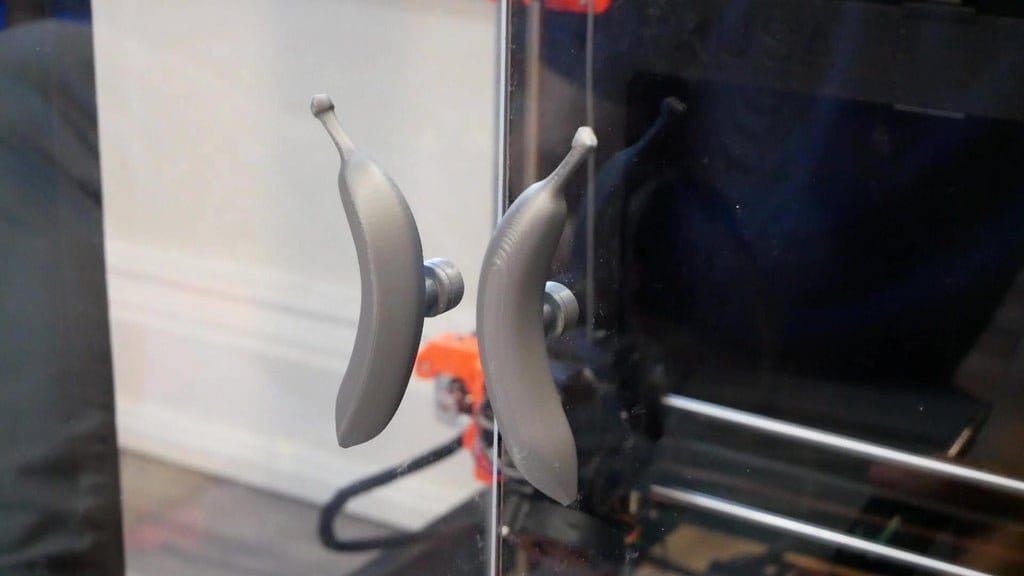 Everything is ready.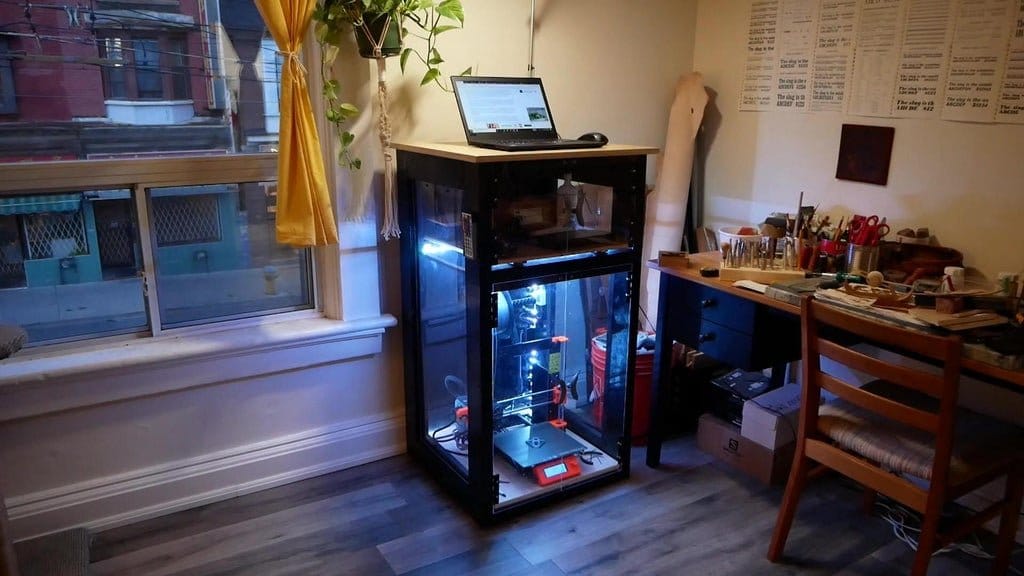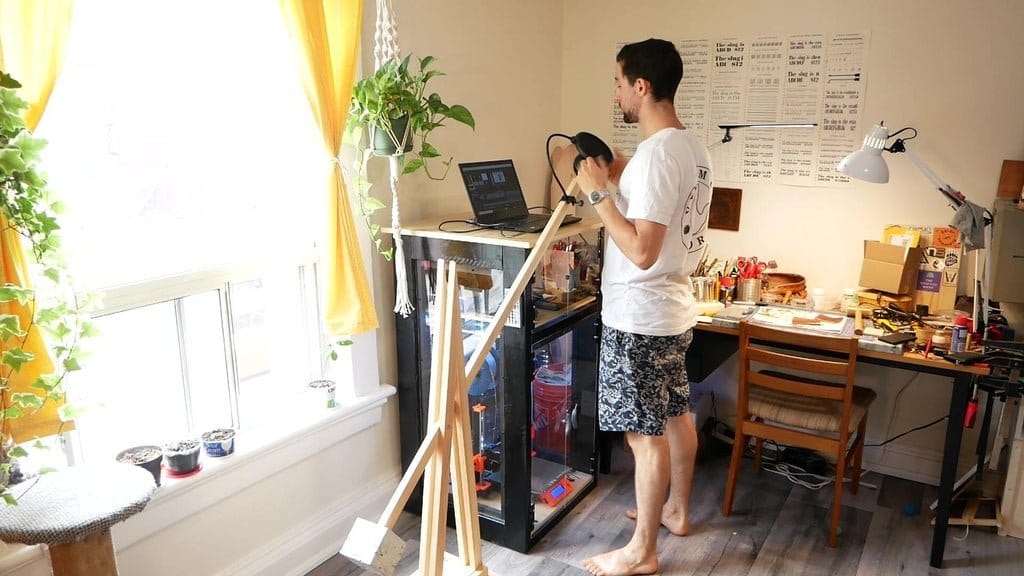 On the video you can watch the whole process of making such a cabinet.