DIY
DIY heavenly candle or Chinese lantern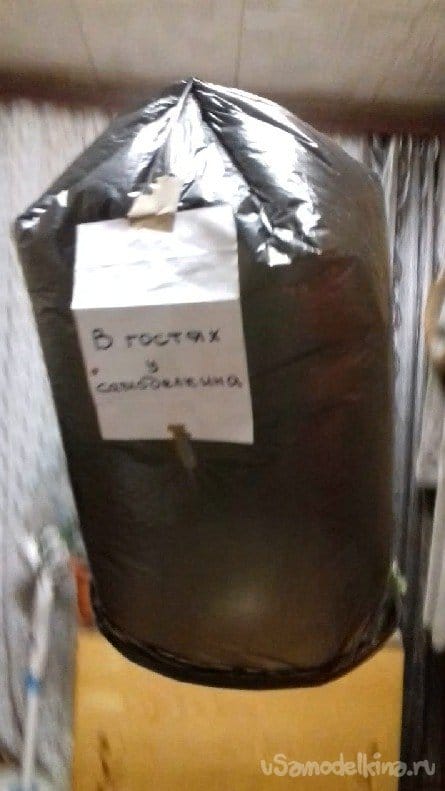 Winter, frost, knee-deep snow. I sit at home unbearable boredom. And then suddenly I wanted to create something.
A modern balloon, as many know, so that it can fly, hot air is forced into it. Hot air, it is discharged and rises up. Once in the dome, it fills and raises it. The balloon has a large volume and easily takes a basket, balloon gas and three or four passengers on the flight. To make the ball volatile, a portion of hot air is periodically blown into it.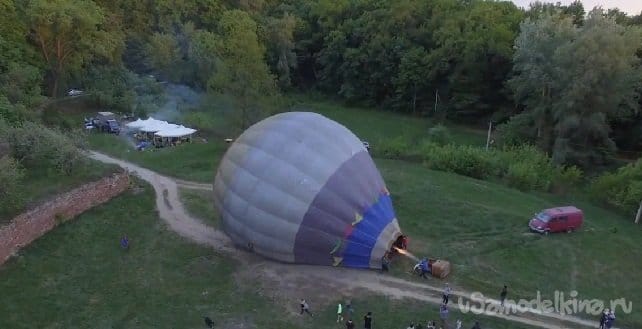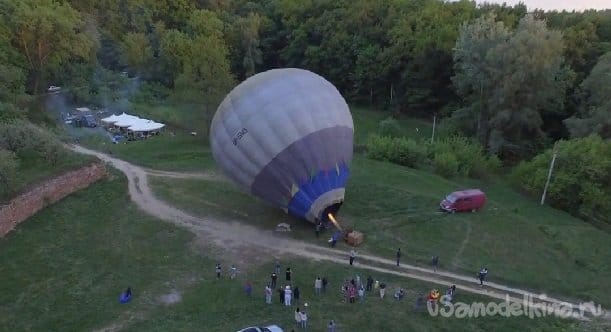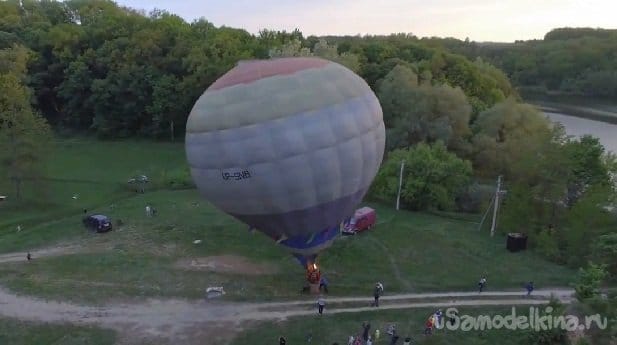 The principle is the same with Chinese lanterns. A wonderful sky lantern, similar to a small balloon, albeit without passengers, was invented two thousand years ago, in China. People, launching this miracle, believed that rice paper lanterns were able to make wishes come true. They are arranged like this: rice paper, at the bottom there is a bamboo frame to which a burner is attached. The fuel burns, heat is generated, lifting force is created.
They are available for sale, their cost is from 50 to 300 rubles. Can be bought and run in the dark. These are not crackling fireworks. They are silent, gentle and romantic, like a candlelit dinner. When you see off a flickering light in the dark, the impression is that a piece of the soul rises into eternity.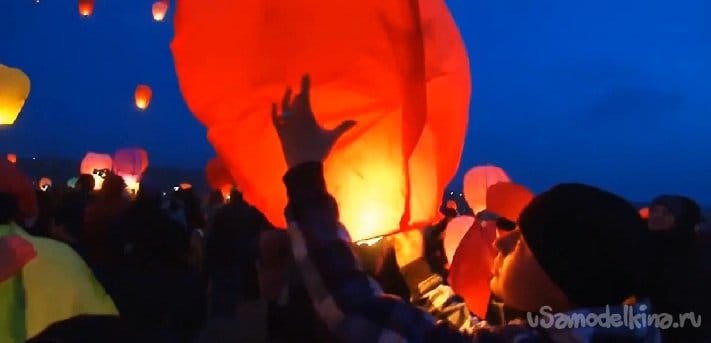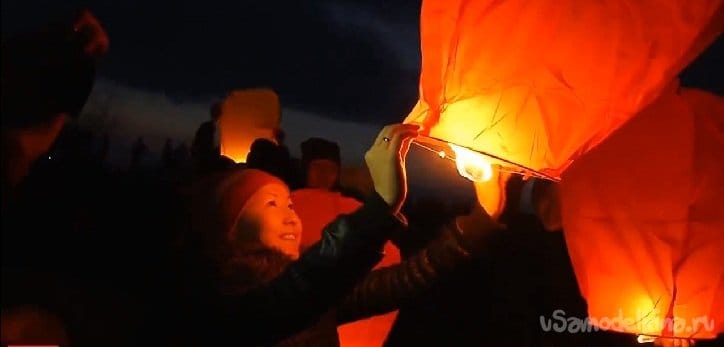 Why do people make these products themselves, because their cost is not great? I think they just feel a sense of deep satisfaction from their handiness and "crazy".
So I decided to join them.

I will hardly be able to get rice paper, and also impregnation. So I'll take whatever is at hand.
Fuel – paraffin-soaked napkin – Dome – trash bag 60 liters
Frame – PVC corner
Foil, tape, thin copper wire
Found a plastic bag, 60 liters, cheap. Not for reasons of economy – just the cheaper, the thinner, therefore, will rise higher. I unrolled it and measured it with a tape measure what the frame should be like.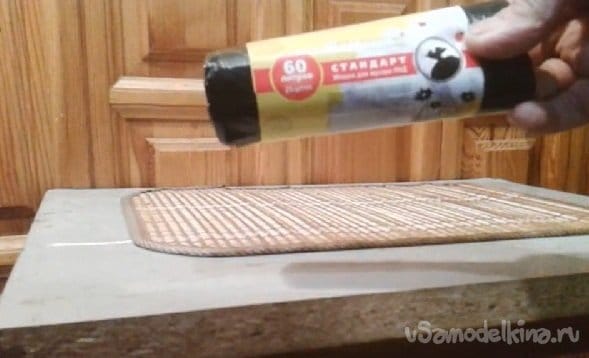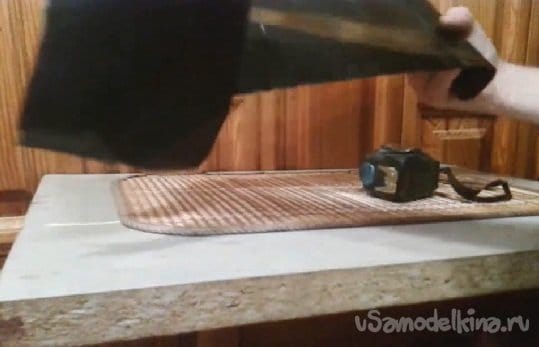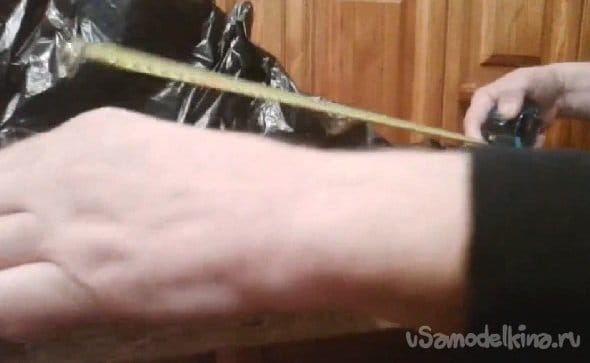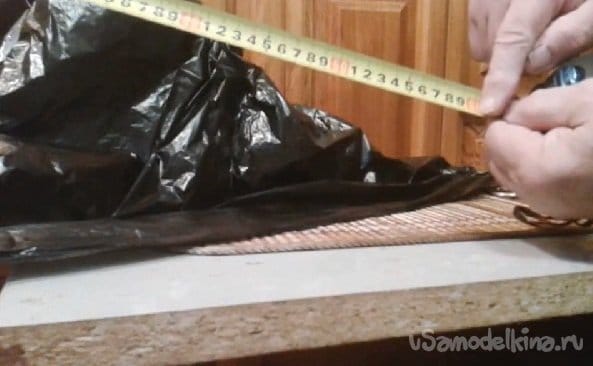 For the frame, I took a PVC corner, a heavy copper wire, marked it out and divided it into two lengths with scissors. Then he glued it into a ring with glue.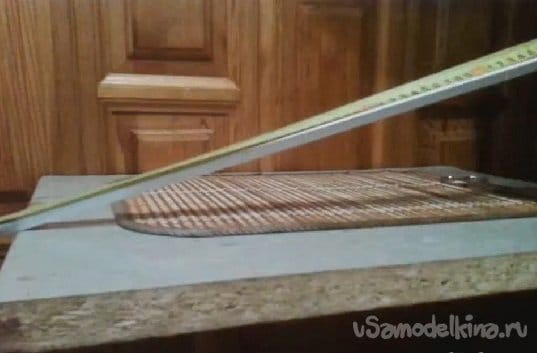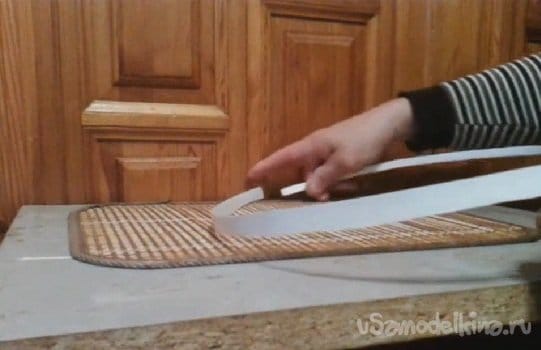 Then he pulled the bag on a glued frame and fixed with tape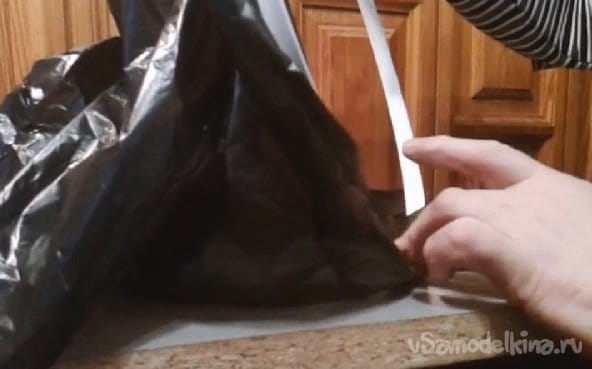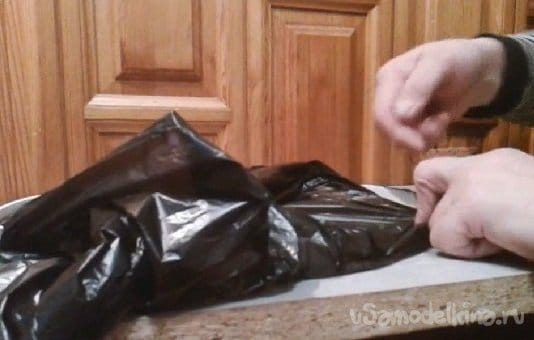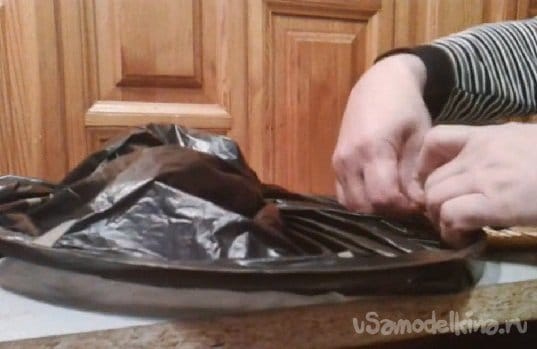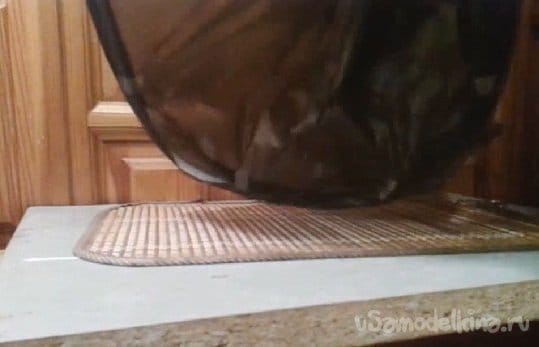 I pulled the crosspiece in the frame with a thin copper wire, and laid out a platform under the burner with foil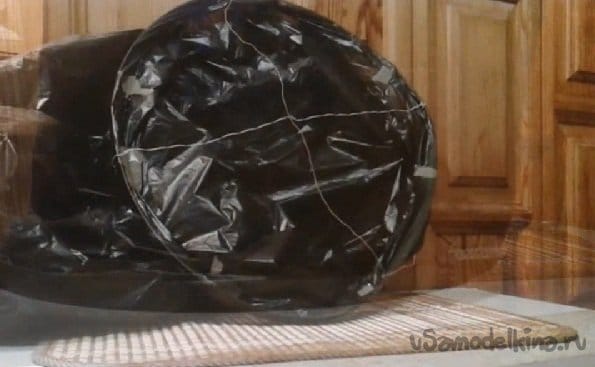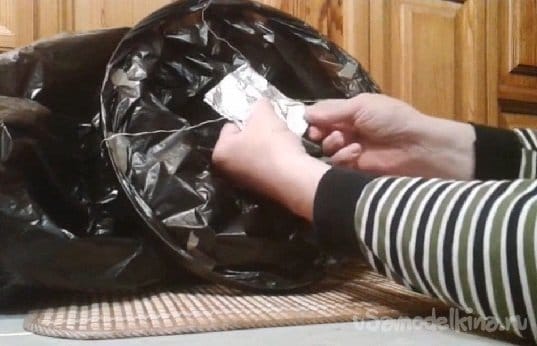 I made a torch out of a napkin, melted paraffin and soaked it, folded it several times.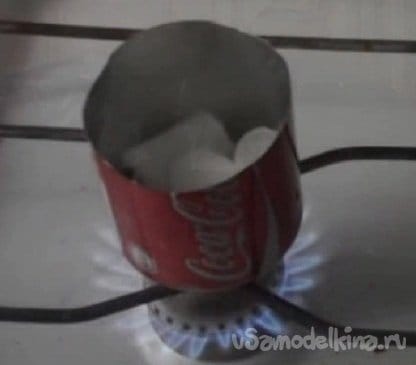 Deep evening came, in frost such launches are most successful, due to the decent temperature difference. Dressed, warmer, went out to the outskirts. I somehow lit the burner. The garbage bag began to gain volume as it lazily. Twice the flame licked the wall of the dome, but nothing happened, the product did not melt. A minute later, the hands felt that the flashlight had lost its gravity to the ground. Spreading my fingers, I released my flashlight and watched the flickering light get smaller and smaller.