DIY
Do it yourself workbench
Hello everyone today I will make myself a semblance of a carpenter's workbench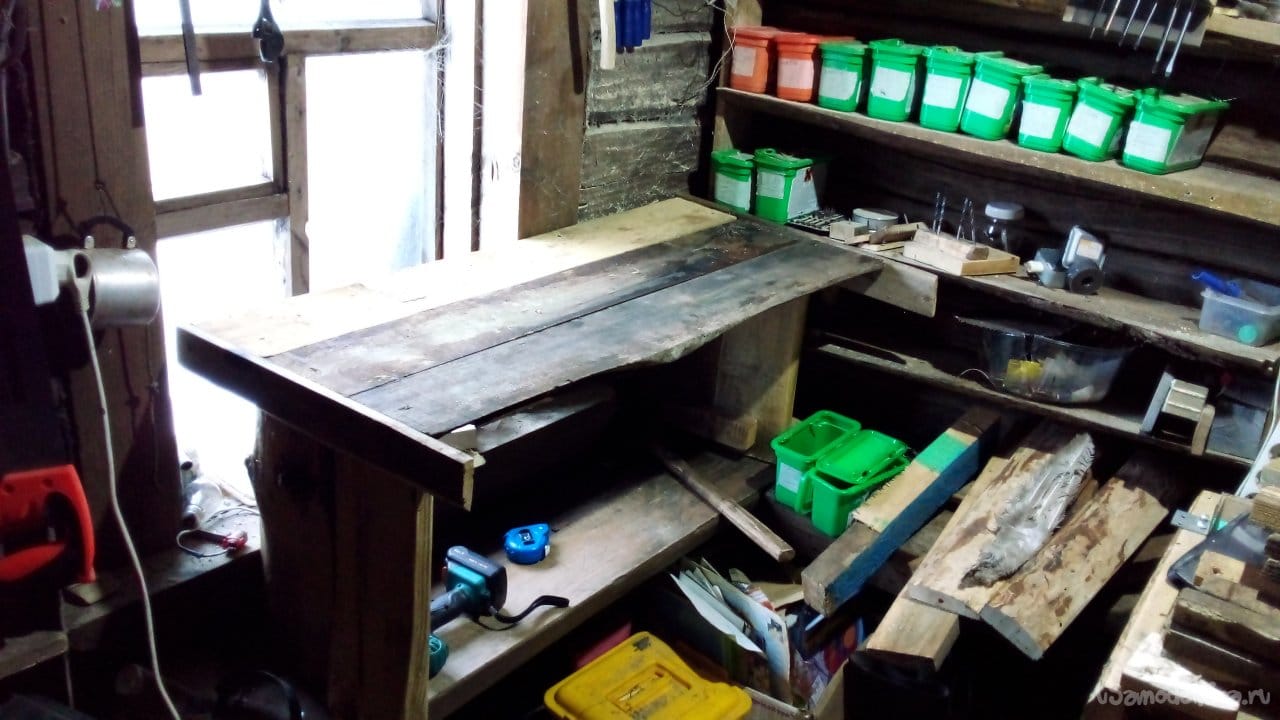 We need
< ol type = "1">
Boards in my case, slabs
Self-tapping screws
Glue
And others < br>
Step one
We need to clean up our trash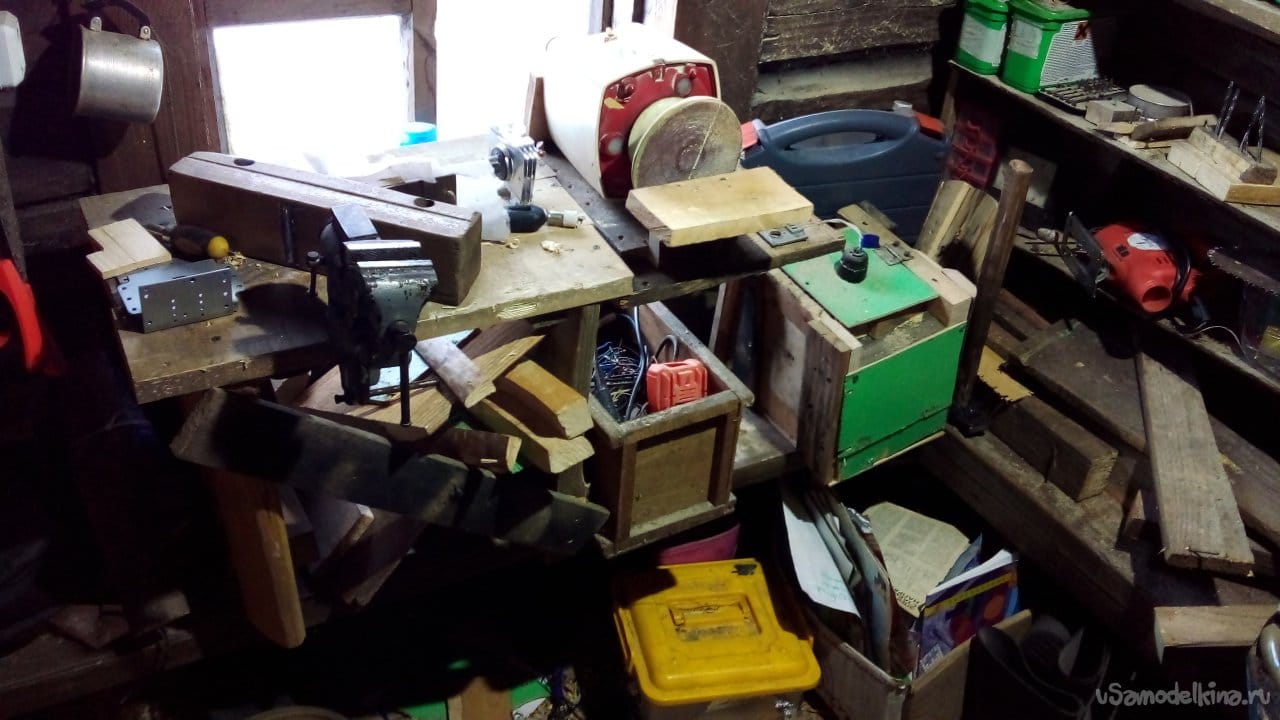 Step two
You need to make legs and don't look at their size, just my workbench will be on the bench. To do this, we knock together two planks and you're done. But if you don't know what height is optimal for you, then freely lower either hand and measure the distance from the floor to the thumb.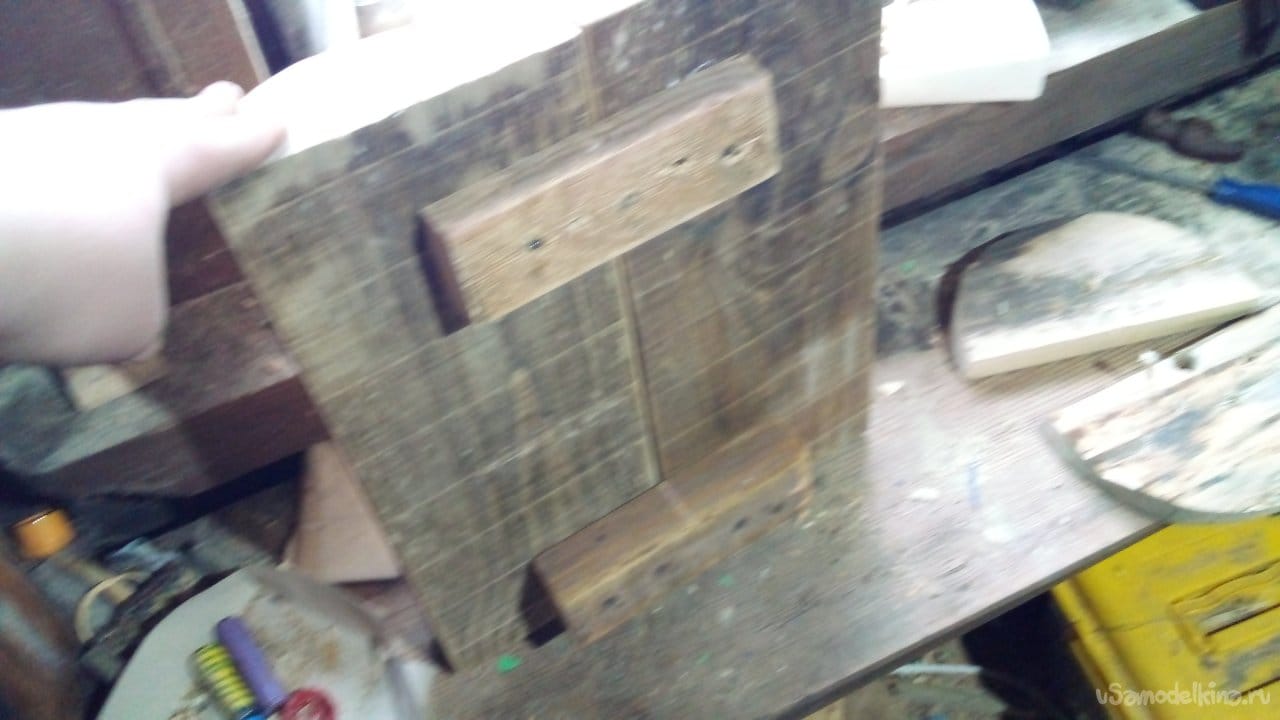 Step third tabletop
For the manufacture of the tabletop, we take three boards with a total width of 40cm and 1m long and two pickets for their assembly, well, we collect the shield.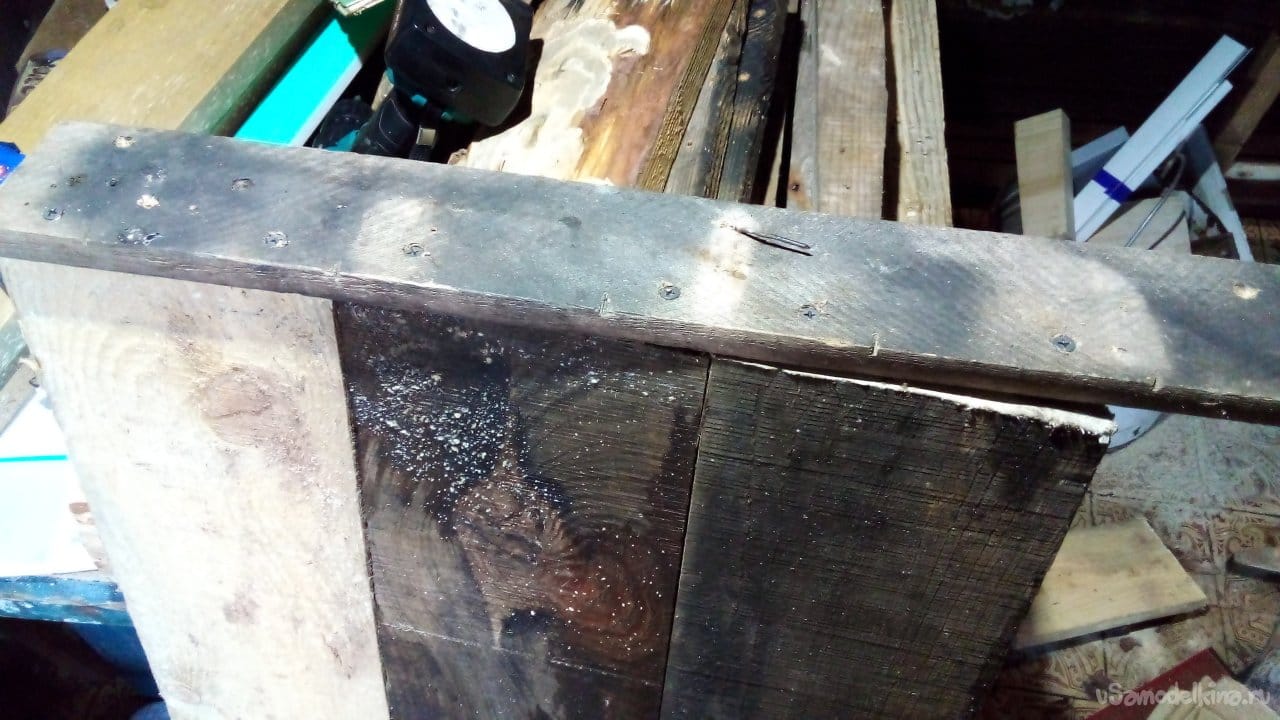 Step five
Place the legs at a distance of 1m and place the shield on them. We set it by level or by eye. We connect.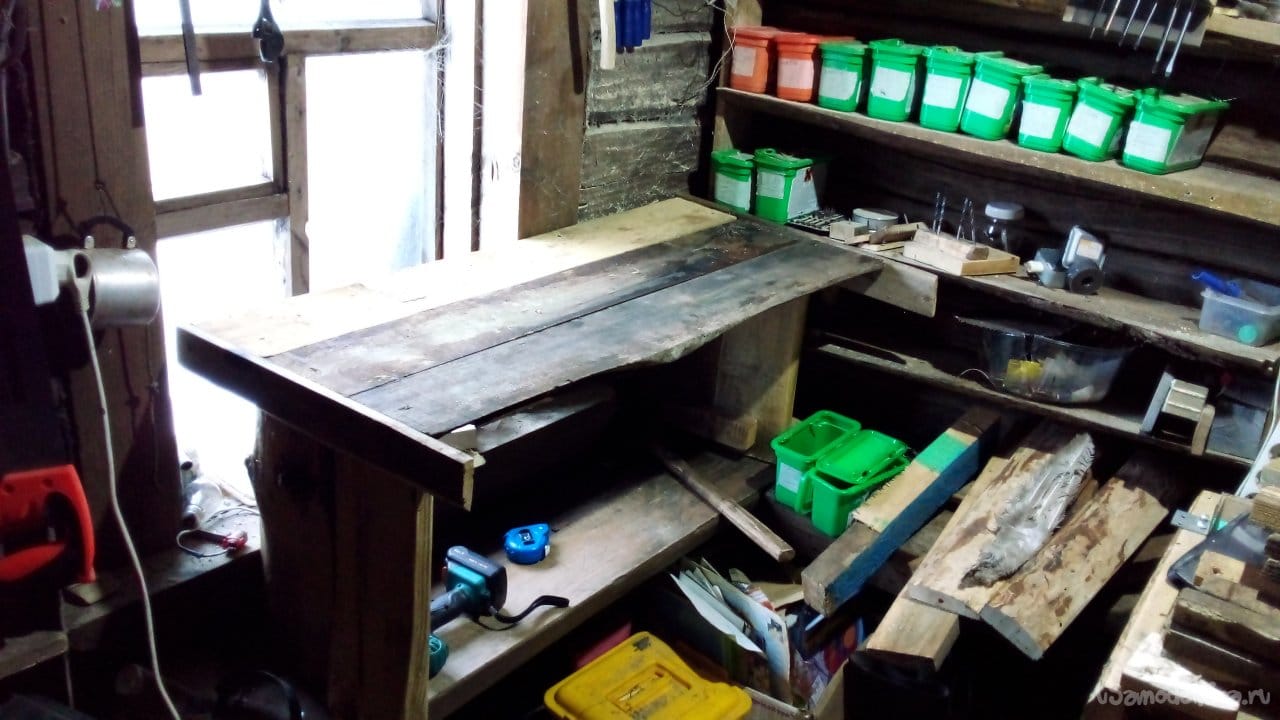 And since I'm not a carpenter, you need to drive the plane on the surface for decency.

Step six
The workbench differs from the table in that the table has no clamping devices, and on the workbench they are. So you need to attach them or make sure that they can be delivered. For this we take and make holes. I have a distance of 5cm between them.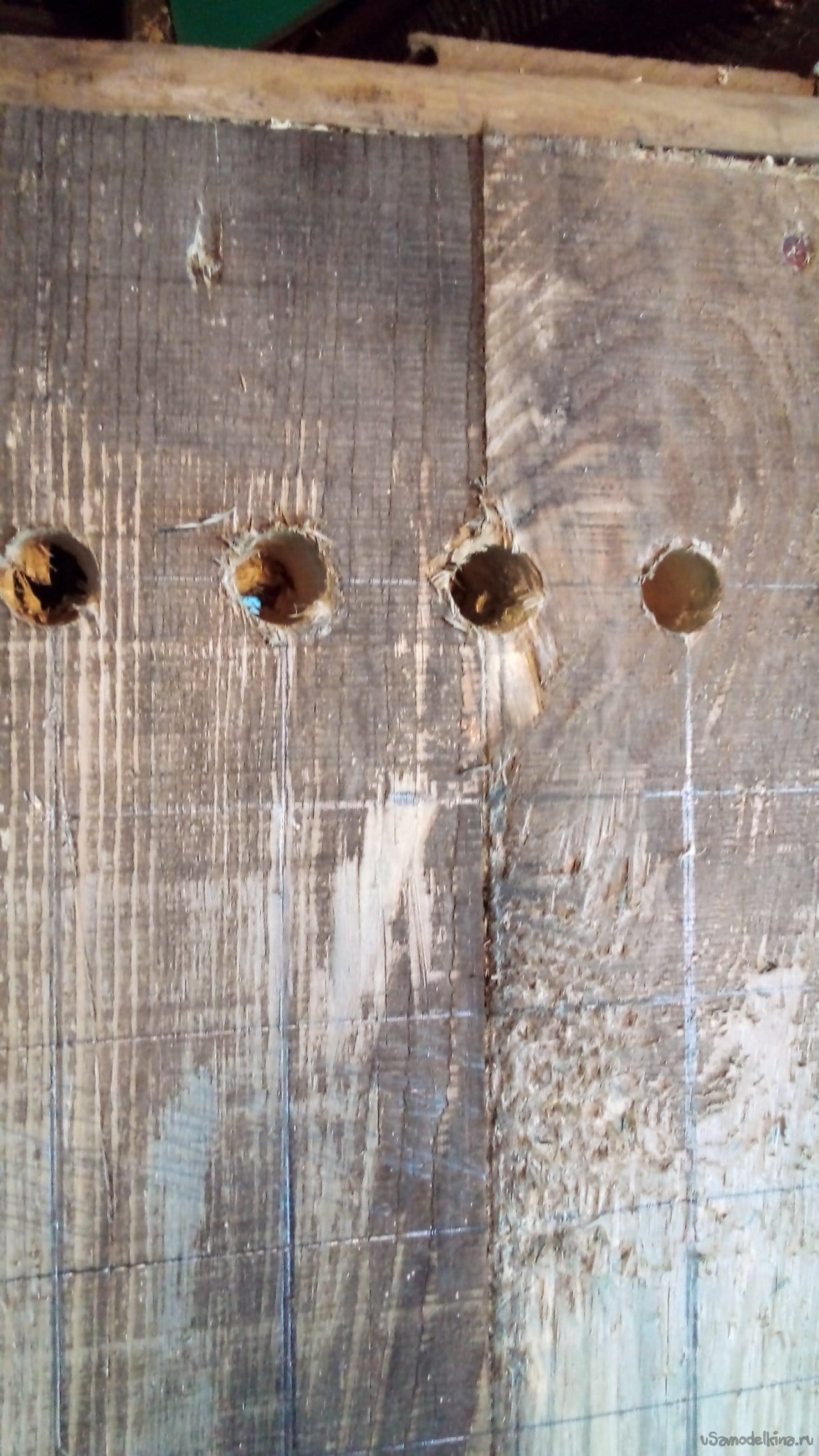 And when I make the hold-downs myself accessories , I will publish them on this site.
TOTAL
Finally I made myself a kind of workbench and can plan in normal conditions. And to everyone who reads this line, I wish well. Goodbye to everyone.