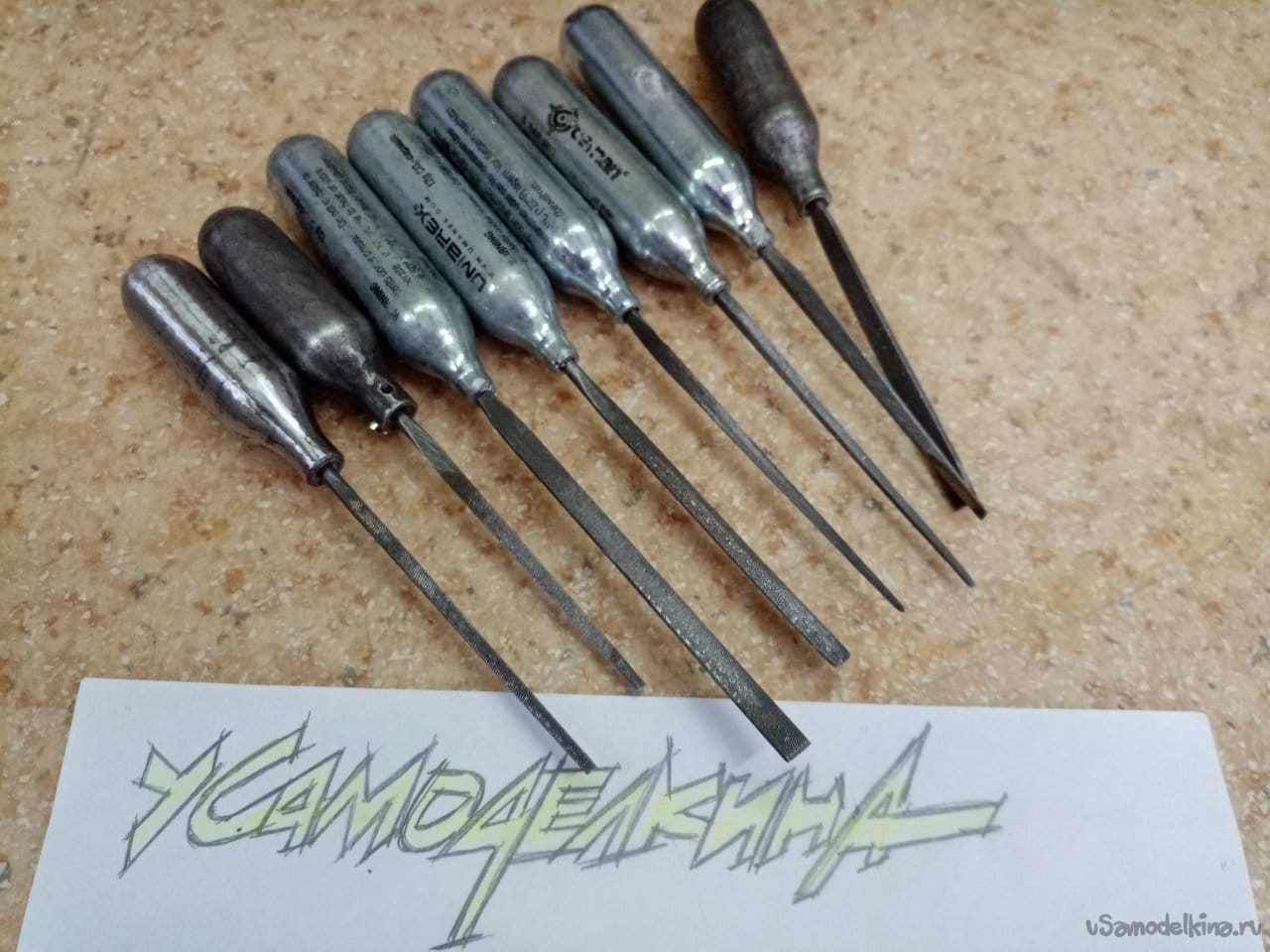 In the model I came across a bunch of gas cylinders from model compressed air engines. There were some. I decided to make handles for files. Moreover, the Internet is full of such options.
The first pancake came out unsuccessfully.
In accordance with the recommendations from the network, I made a file holder. Drilled a hole, cut a thread. He picked up a pretty bolt. I inserted the file and tried to clamp it with a bandage. The thread was blown away by light effort. The metal of the cylinder is soft and plastic, however, it does not hold at all. Redesigned, for a larger thread and a larger beautiful bolt. The same story. I slightly pressed the EK thread with a screwdriver!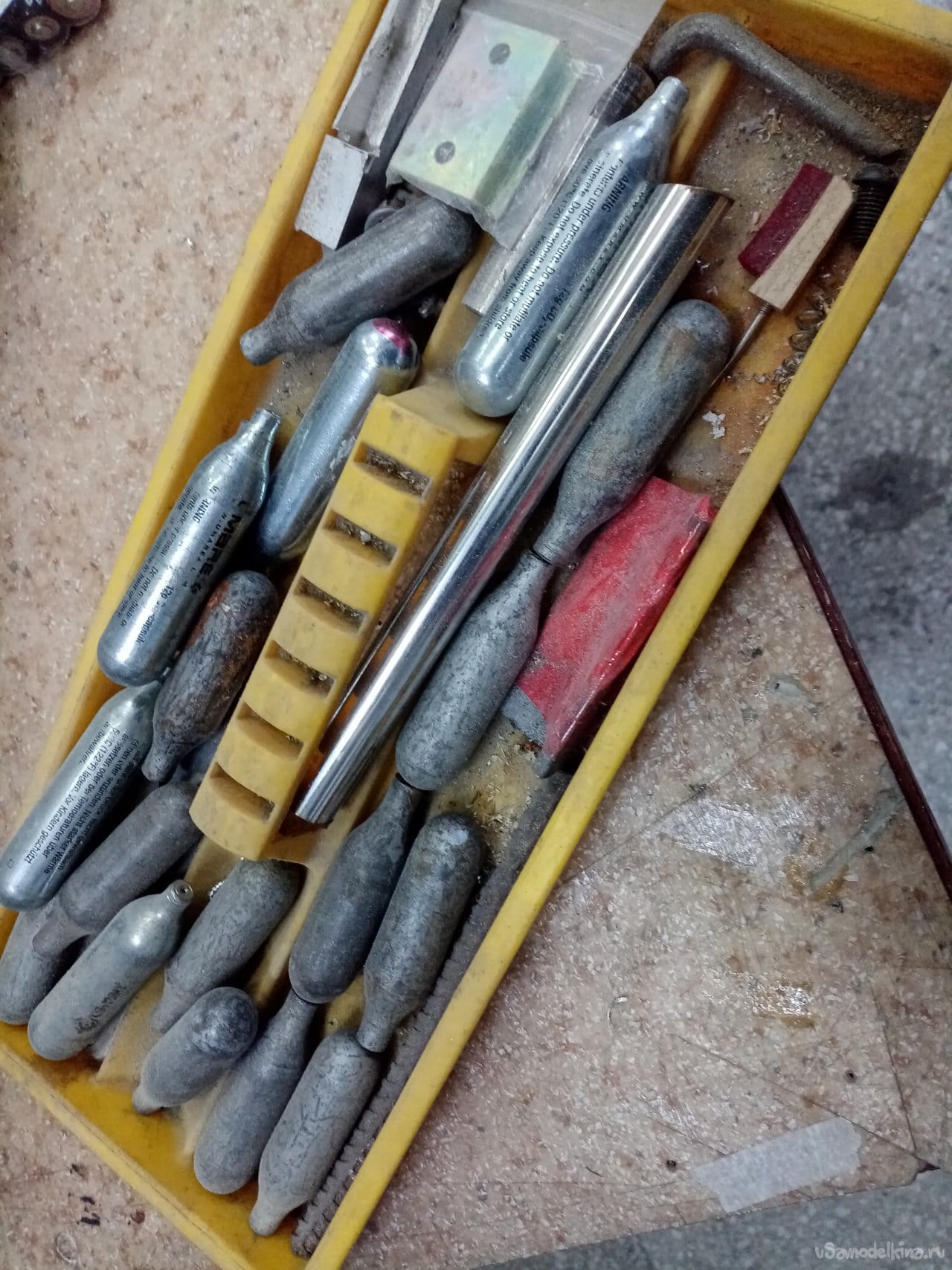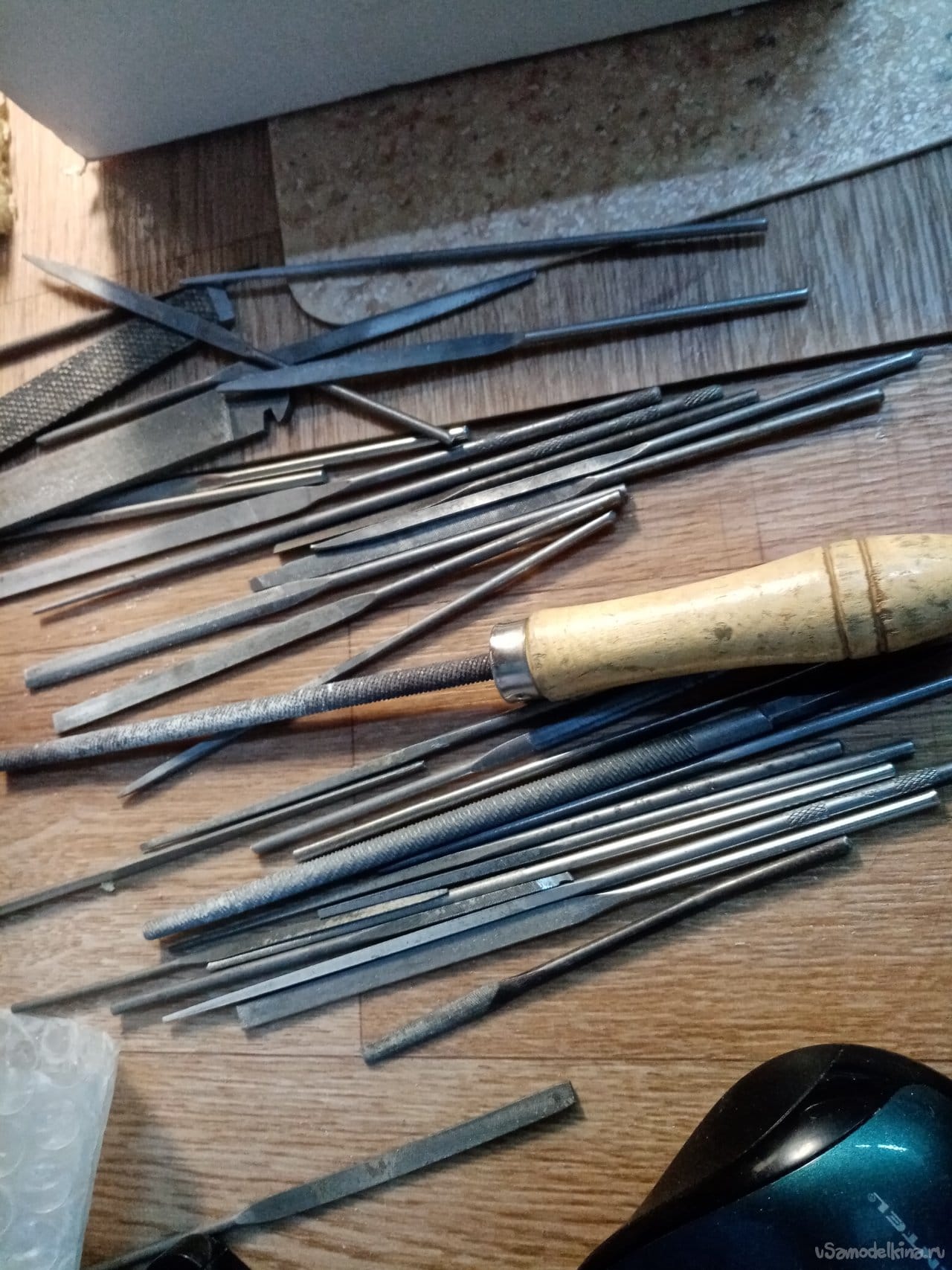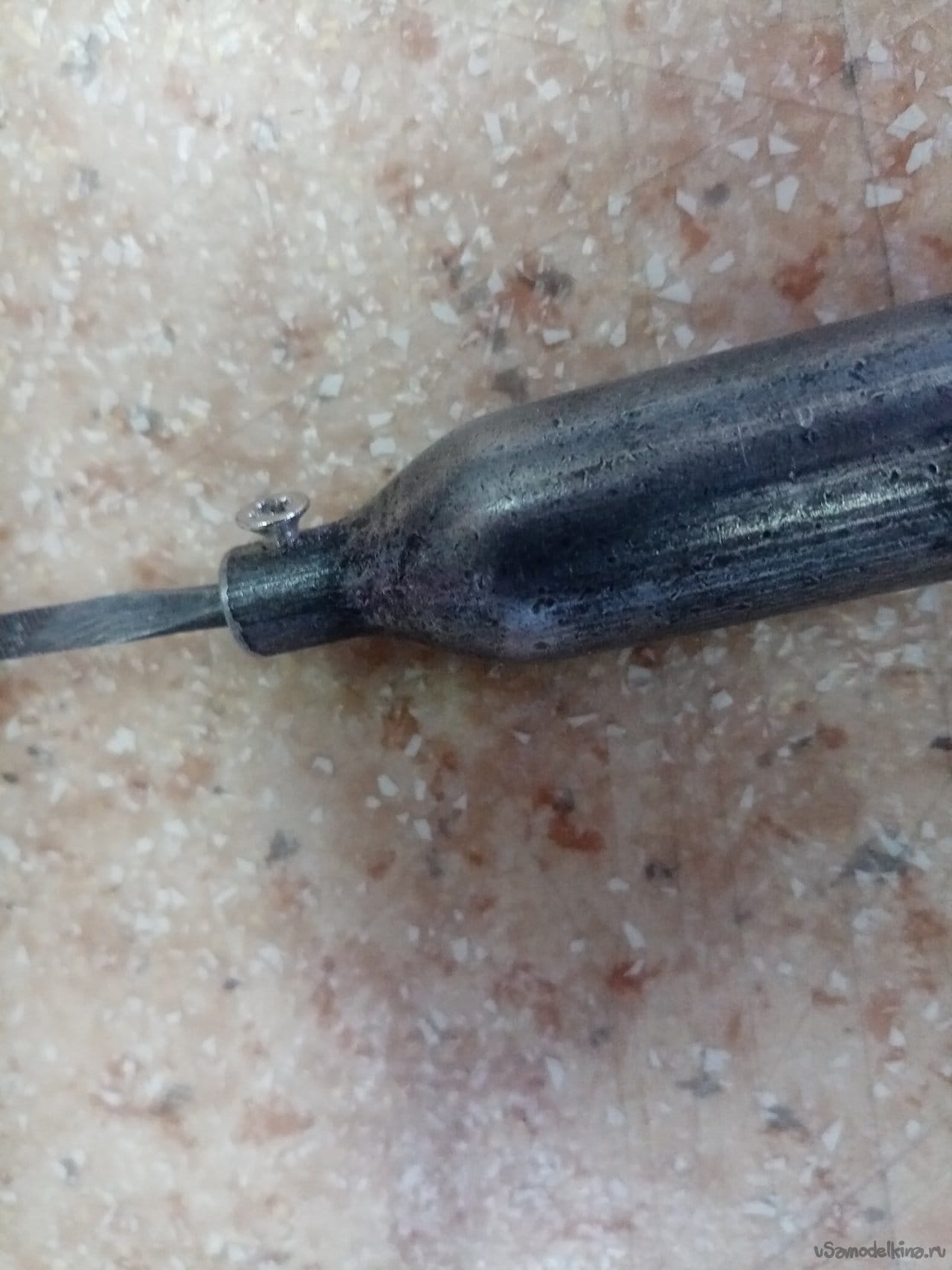 You need to invent something, there are a lot of cylinders and a lot of files.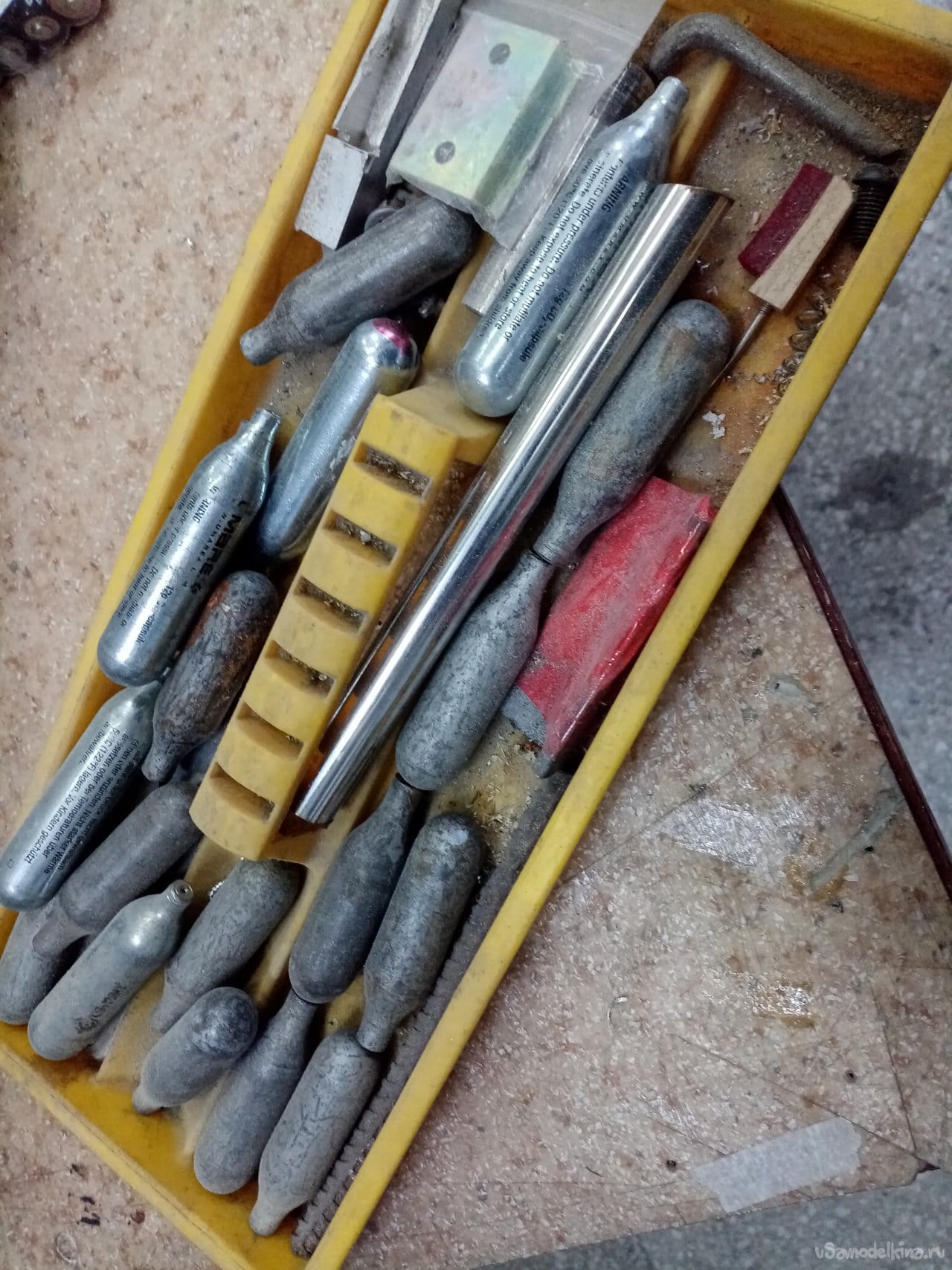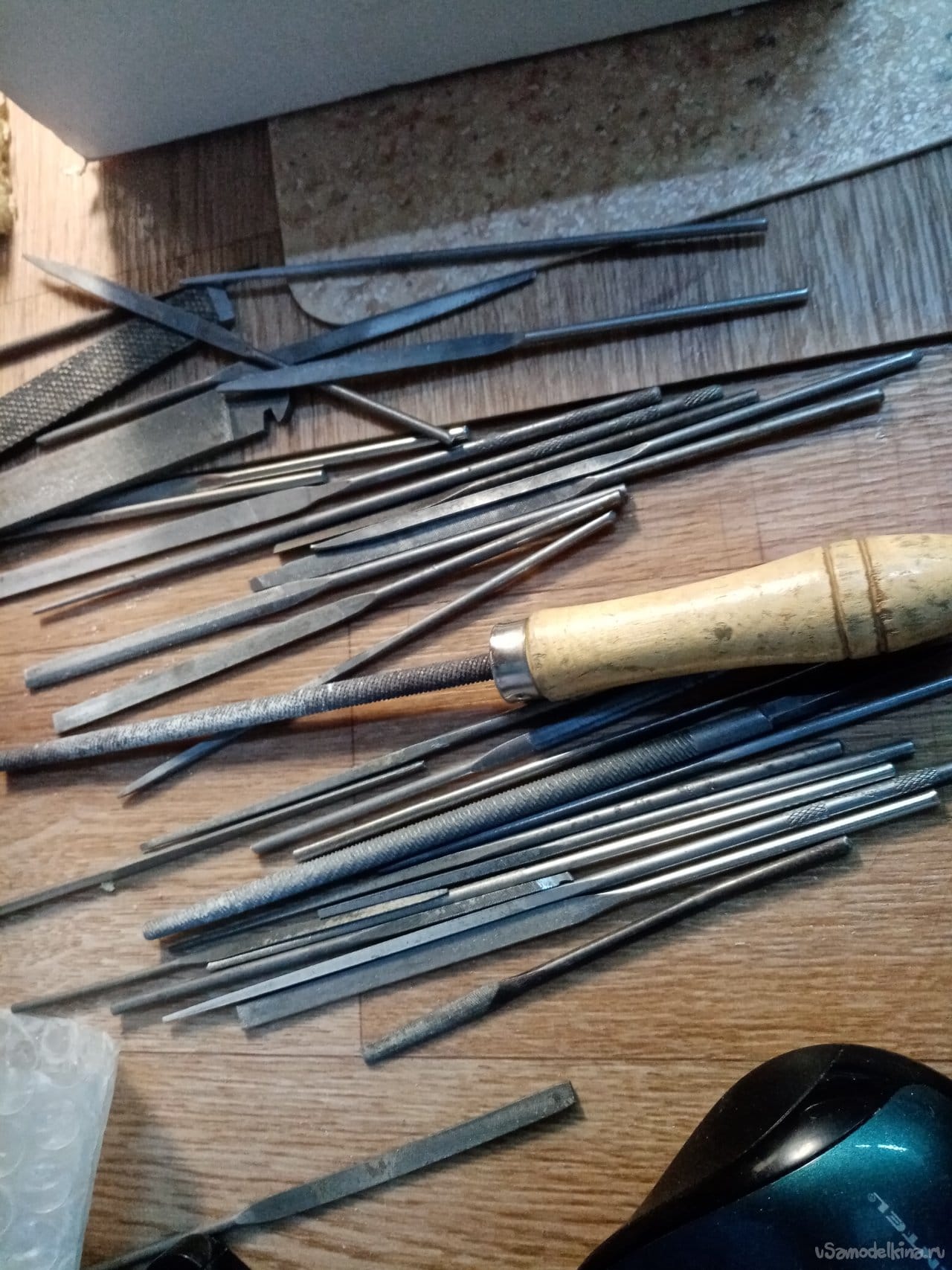 Drilling a tenth less hole the diameter of the file handle. The drill goes through the balloon to the bottom, there it cuts a little into the wall. I measure the length of the handle and grind it a little. I break the unnecessary.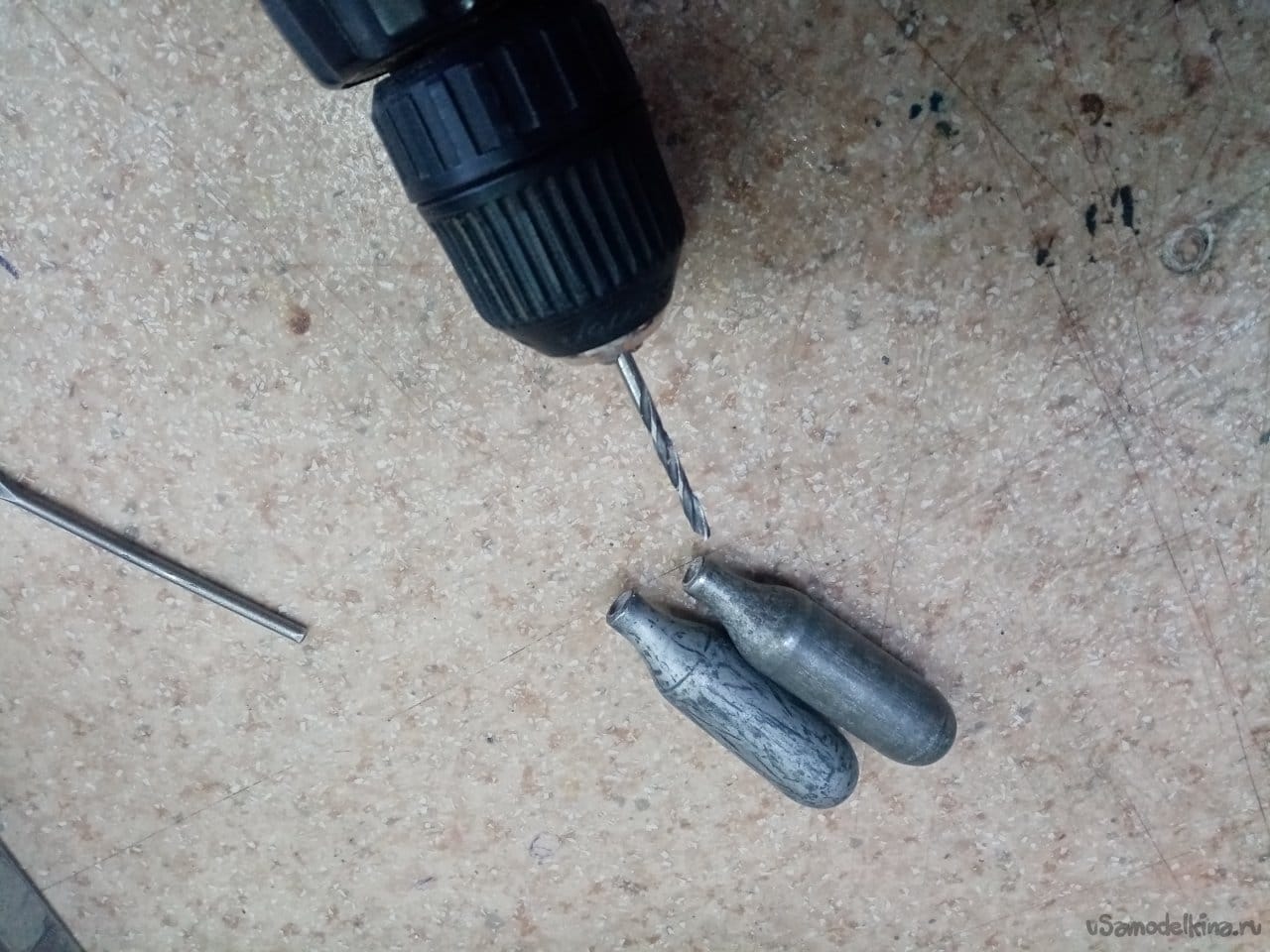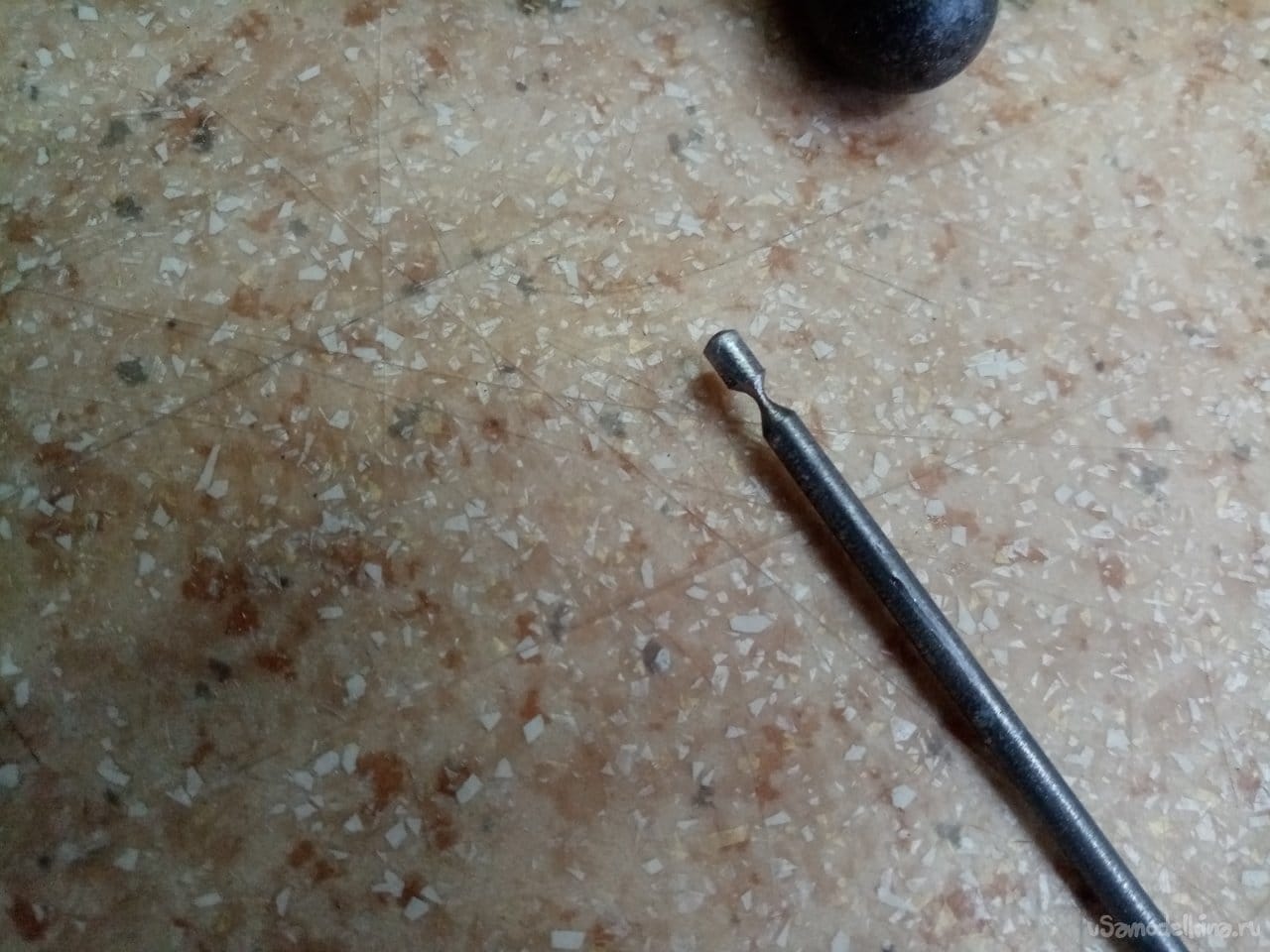 Then I clamp the file in a vice and "gently upsetting with a micrometer" I drive it into the pen.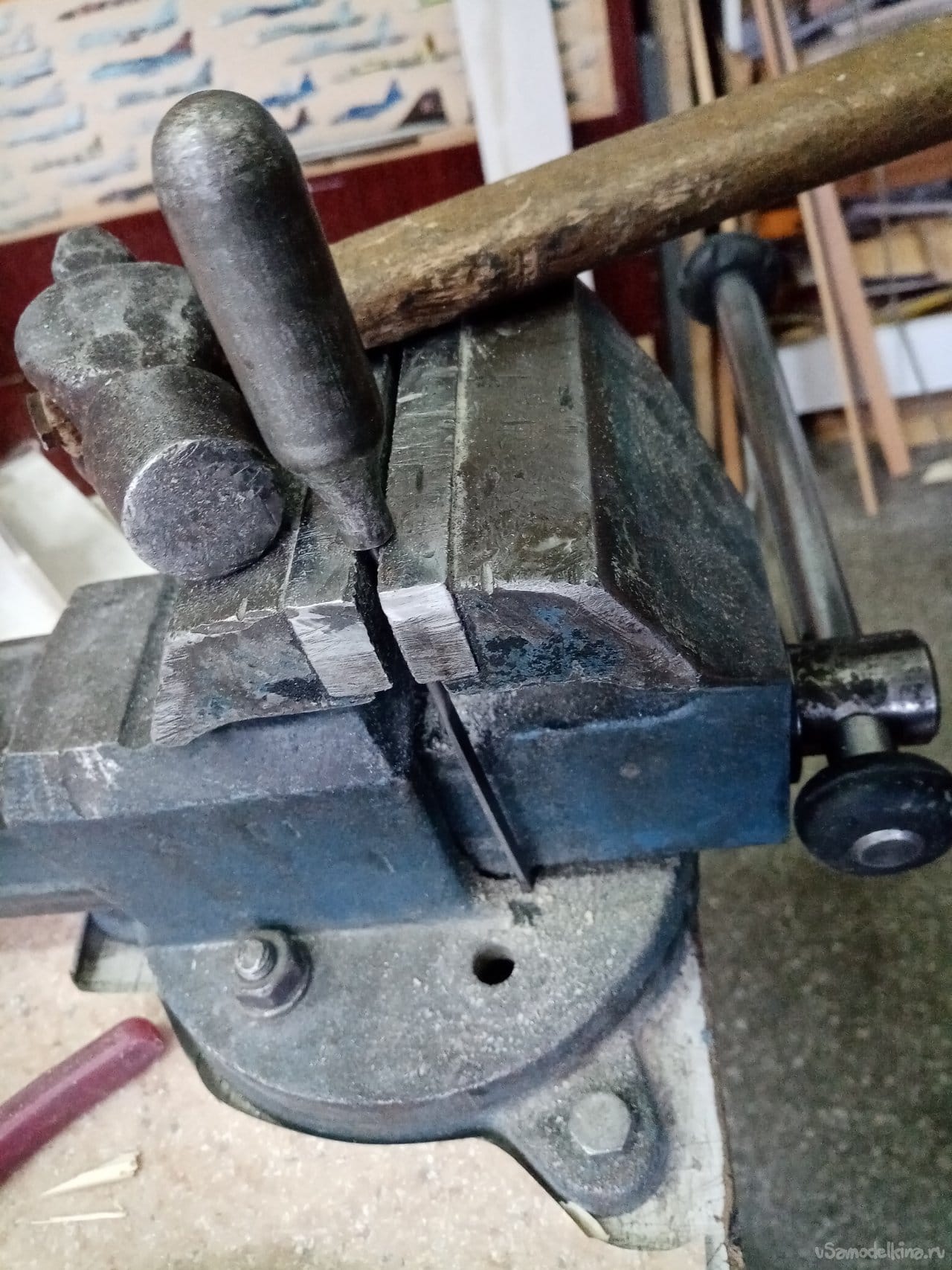 It turns out a double commit. The end of the handle cuts into the bottom of the file's shoulder into the soft metal of the neck.
While everything holds on.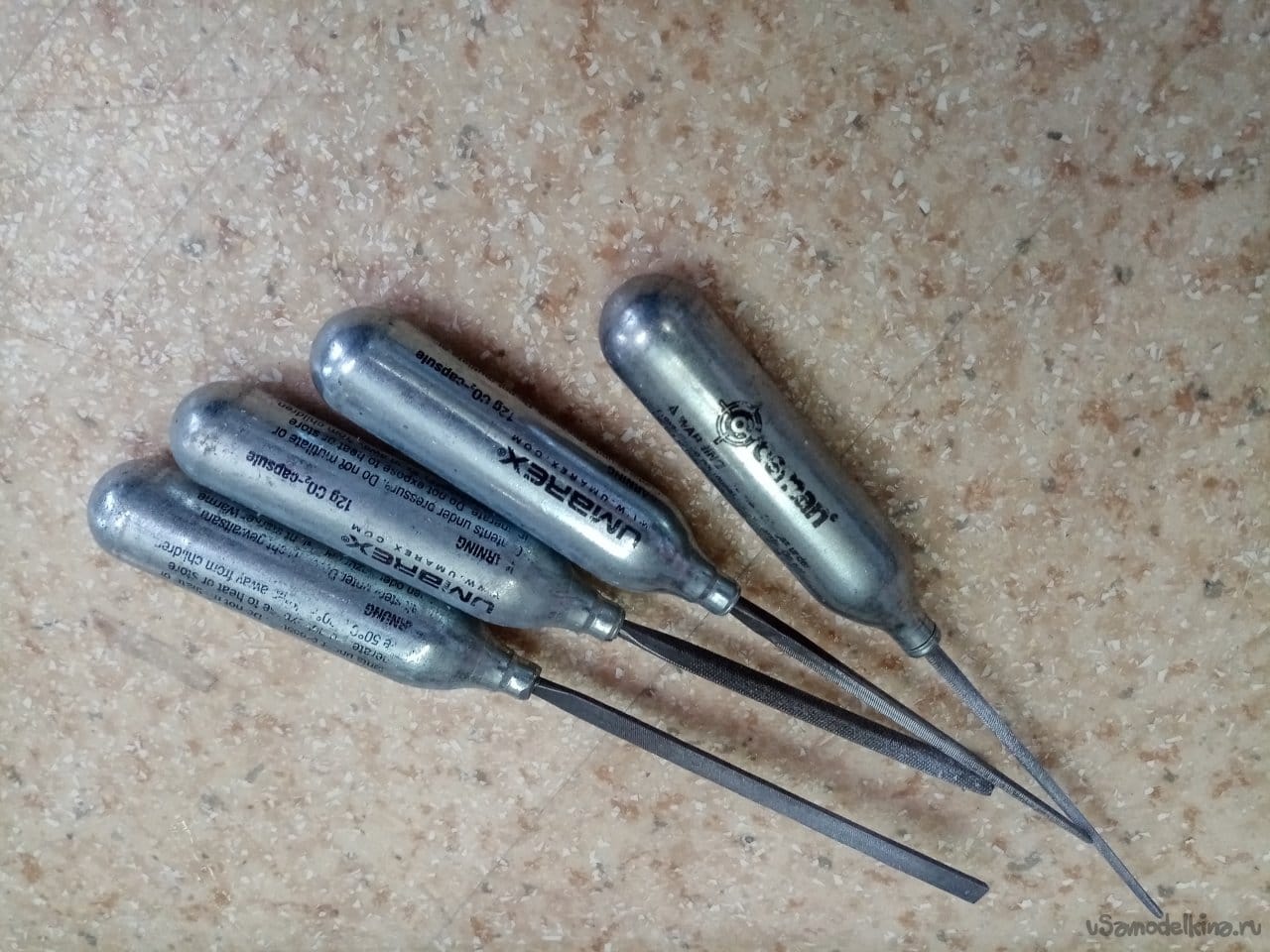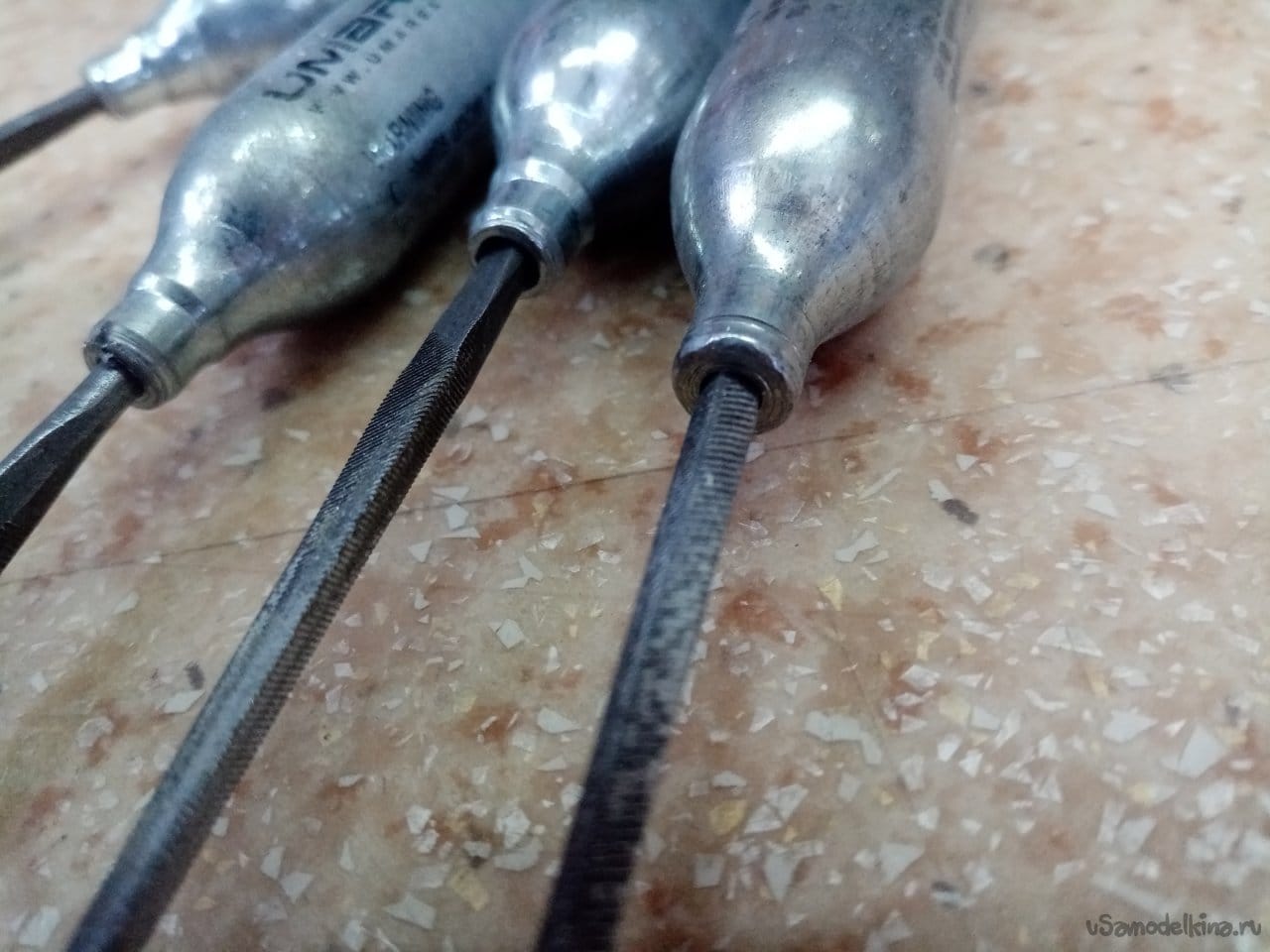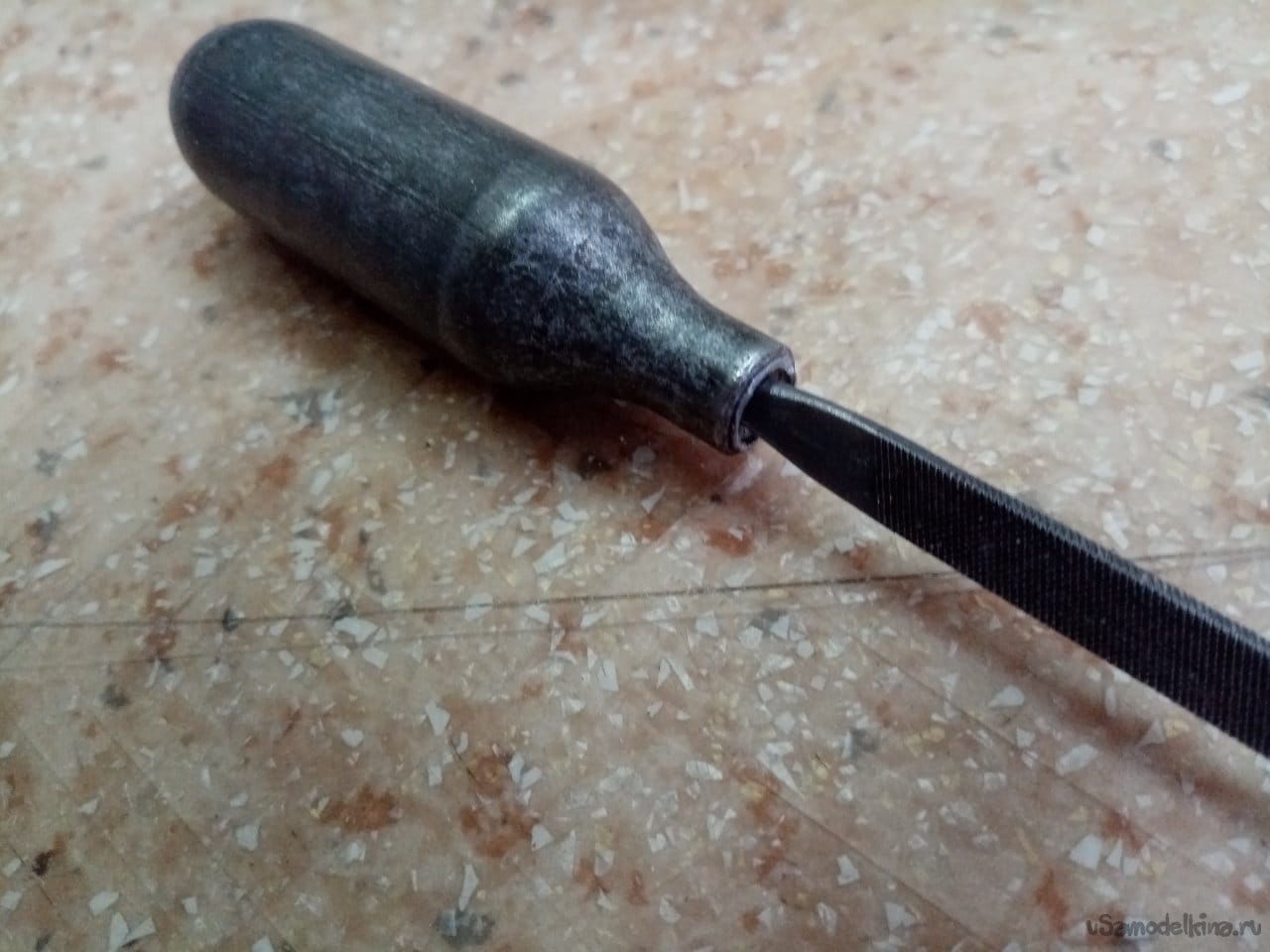 Polished the handle of course in vain.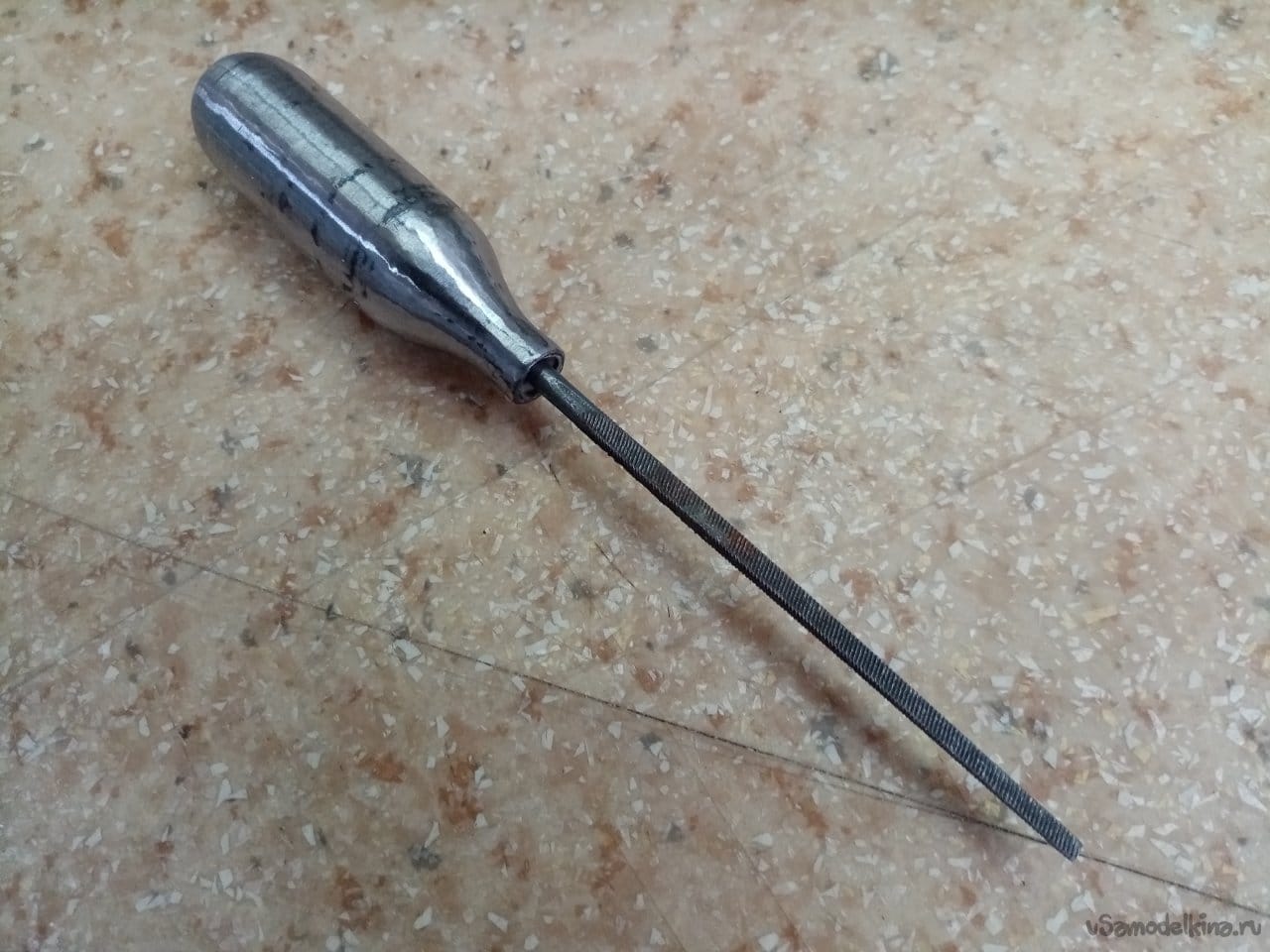 I have worked with files so far there are no complaints.