Business
Norwegian Air seeks to hand back 36 aircraft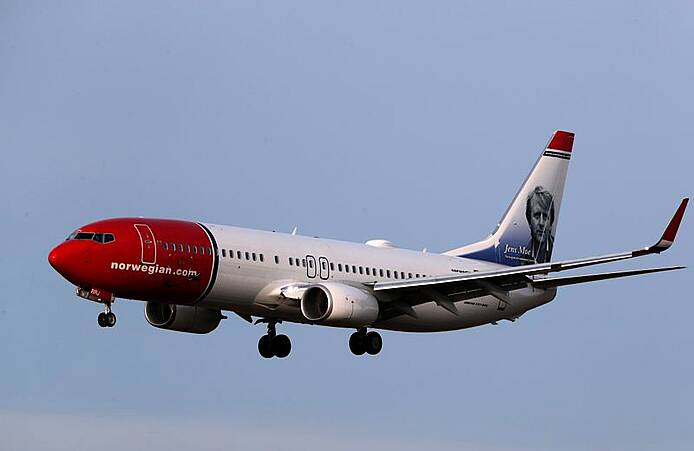 The Norwegian airline group is seeking to have lease agreements for some 36 aircraft repudiated by the court.
The Norwegian airline group has applied to the High Court for orders repudiating over 30 leasing agreements for aircraft.
The group's application was mentioned before Mr Justice Michael Quinn on Thursday.
The groups parent company and three Irish subsidiaries have been granted court protection, and the examiner Mr Kieran Wallace is currently putting together a scheme of arrangement, which if approved by the court will allow the airline continue as a going concern.
The airline, which has announced that it is to reduce the number of routes it had previously flown, is seeking to have lease agreements for some 36 aircraft repudiated by the court.
Matter of urgency
Brian Kennedy SC for the airline told the court that the repudiation of these lease agreements needed to be done as a matter of urgency.
Counsel said the proposed repudiation was being supported by the examiner, and he asked the court to fix the hearing of the company's application for next week.
Talks to resolve issues with lessors were ongoing counsel said.
However, lawyers representing several creditors who are affected by the proposed repudiation expressed their concern about the application.
Rossa Fanning SC who represented three parties affected said while he did not want to prejudice any ongoing talks the lack of detail in the airlines proposed repudiation application was of concern.
If matters could not be resolved out of court, counsel said his clients would wish to put issues before the court in sworn statements.
Unrealistic timeline
Counsel said that having the matter resolved in a short period of time, as proposed by the company was also, unrealistic.
Mr Justice Quinn said that he did not want too many unnecessary court hearings on the matter.
He adjourned the matter for a week, and said the court would see on that occasions what progress has been made and if any issues regarding the leases can be dealt with on consent.
Any sworn statements on the application should sworn by next Wednesday, the judge added.
Examinership
In December the Irish High Court placed the airline's Norwegian registered parent company Norwegian Air Shuttle (ASA) into examinership.
Irish registered Arctic Aviation Assets DAC, Norwegian Air International Ltd, Drammensfjorden Leasing Ltd and Lysakerfjorden Leasing Ltd, were also granted the protection of the Court from their creditors.
Those firms are involved in activities including the leasing, management and subleasing of assets, including aircraft, and financing.
Arising out of Norwegian's decision this month to cease its long-haul services the examiner to the companies the High Court agreed to make an order last week winding up another Irish-based subsidiary, Torskefjorden Leasing Ltd (TLL).
The airline got into difficulties due to issues including the Covid-19 virus, the grounding of Boeing 737 Max, and Boeing 787 Dreamliner aircraft, due to technical difficulties and the withdrawal of state funding by the Norwegian government.