DIY
Shovel like a work of art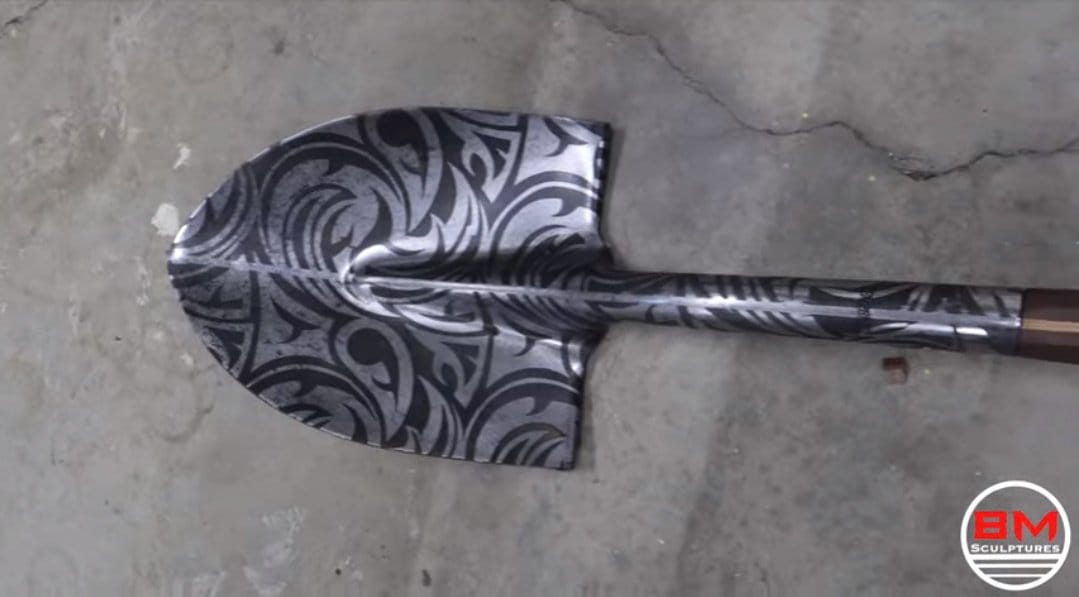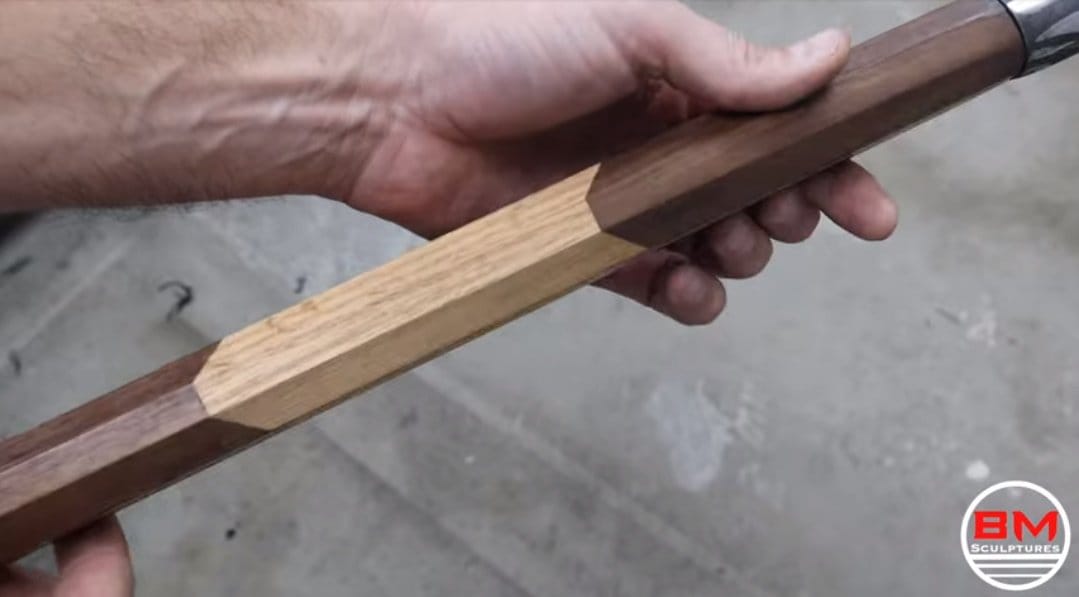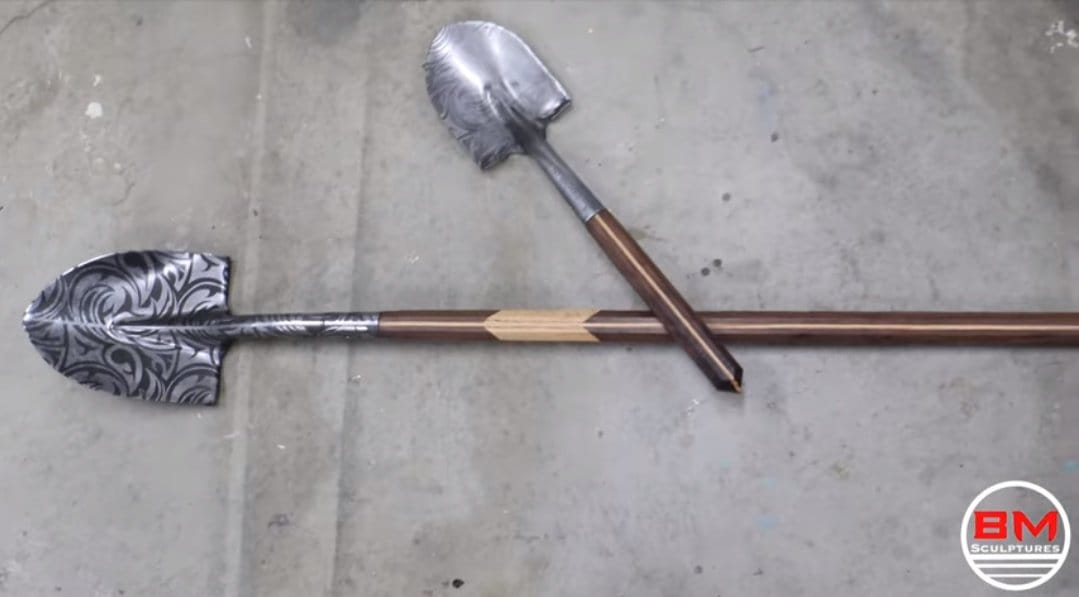 The shovel is familiar many an unremarkable instrument, but there are people who look at the most familiar things from a different angle.
From this article we will learn how you can make a real work of art from an old shovel, even if you hang it on the wall.
Tools and materials:
-Old shovel;
-Lumber;
-Clamps;
-Joiner's glue;
-Rubanok;
-Miter saw;
-Circular saw;
-Orbital sander;
-Seed paper 100 – 2000 grit;
-Film with vinyl;
-Cutter for vinyl;
-Car charger;
-Files;
– Epoxy resin;
-Capacity;
-Milling cutter;
-Sandblasting machine;
-Drill;
– Hacksaw for metal;
-Solution for pickling;
-Brass bar;
-Hammer;
Step one: cutting
According to the master's idea, two white oak inserts should be installed in the walnut shank. One insert is a thin strip along the handle along the entire length, the second insert is a strip cut at 45 degrees.
Cutting the strips from the board, the master glued the boards to achieve the desired thickness. You need two bars in total.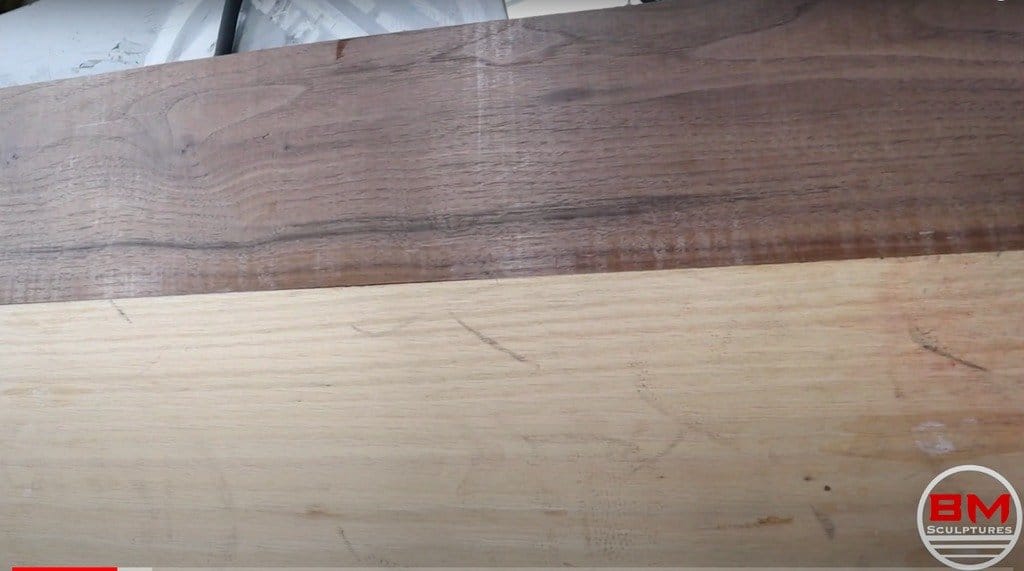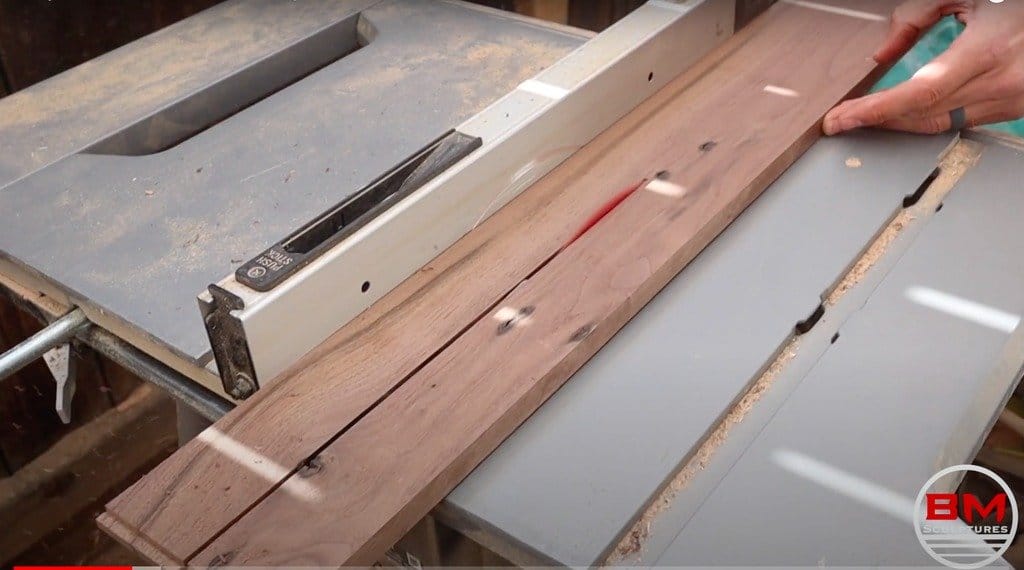 After gluing, it rounds the workpieces. Saws white oak into thin strips. Places a plank between the walnut bars and cuts the material into a shape like a corner insert. Then he cuts out the same oak insert. Glues the handle.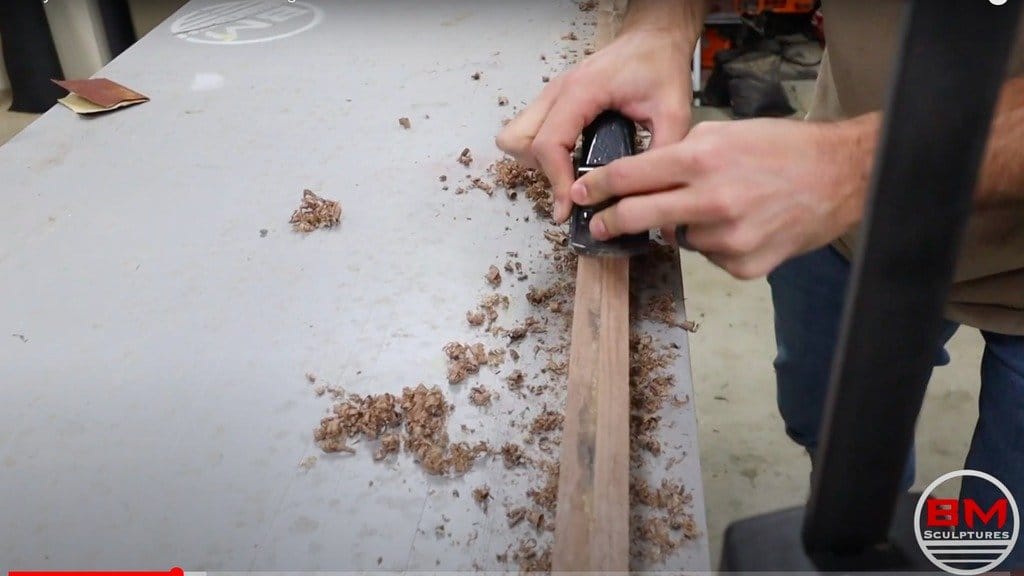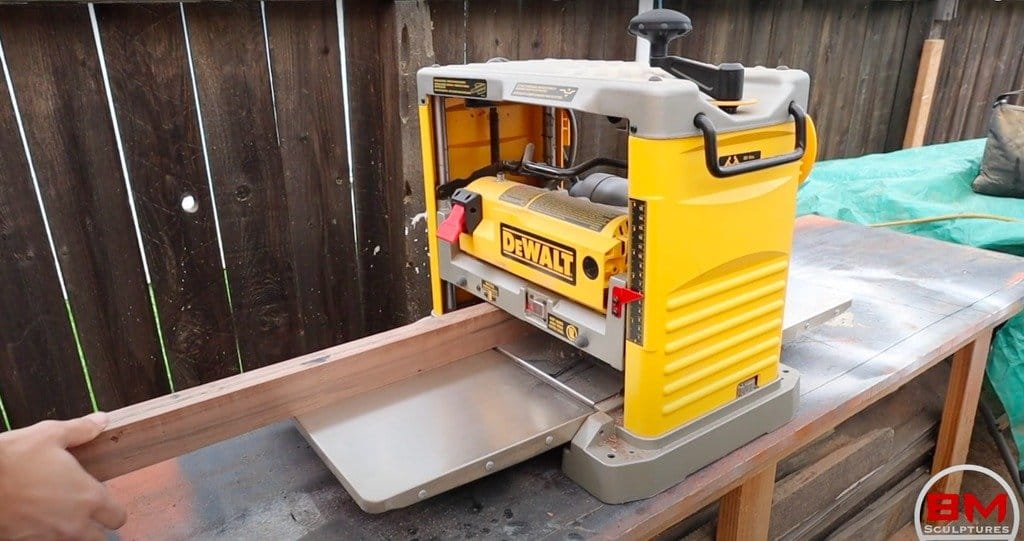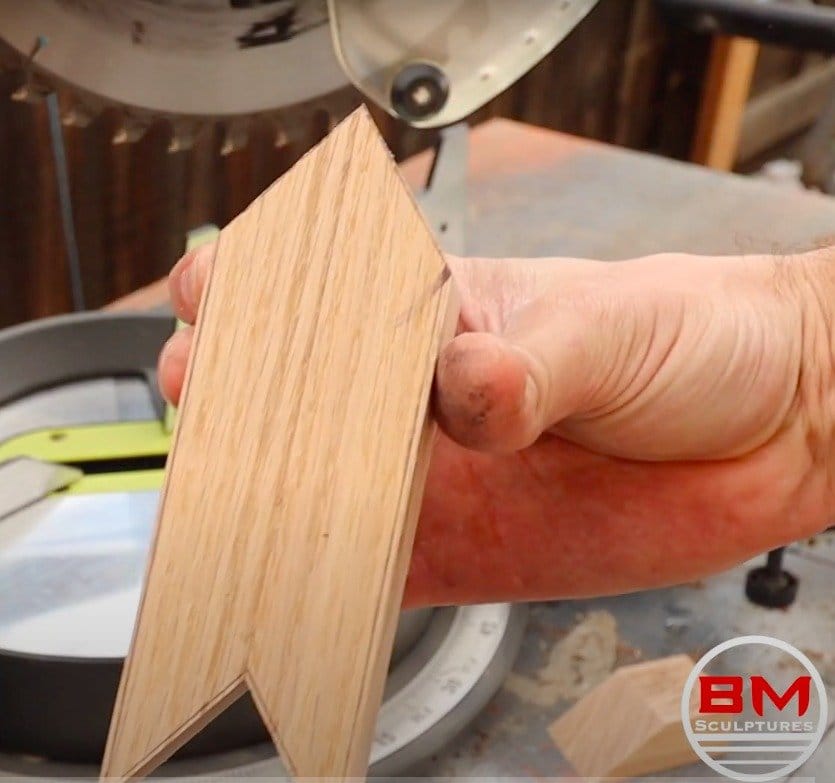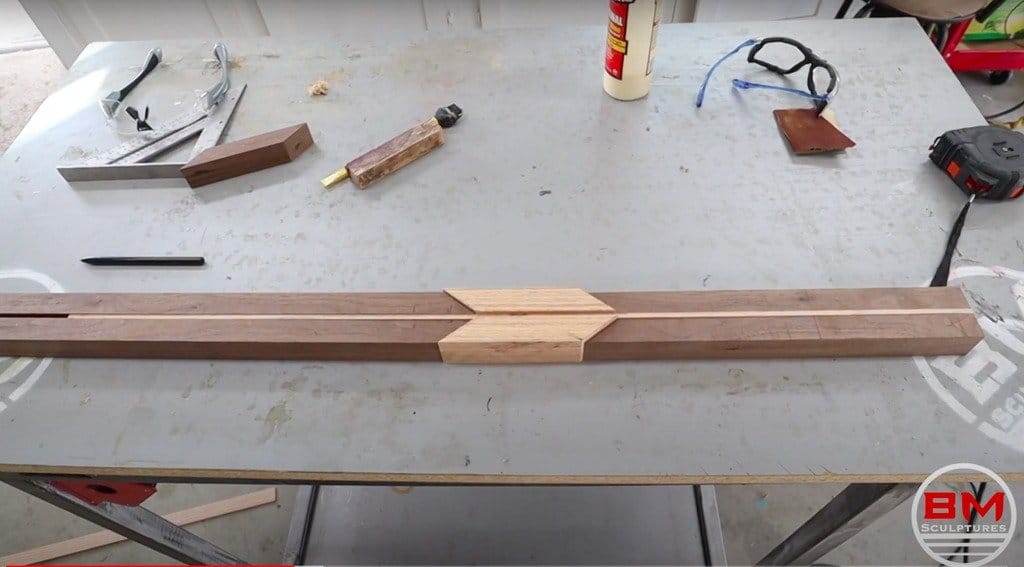 Edges with a milling cutter , the edge of the cutting is cut at an angle.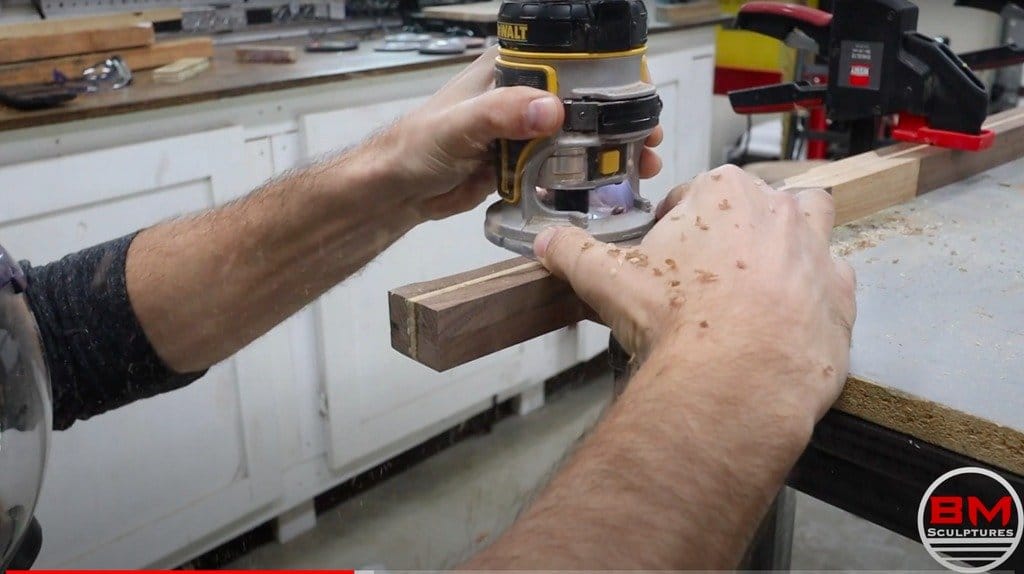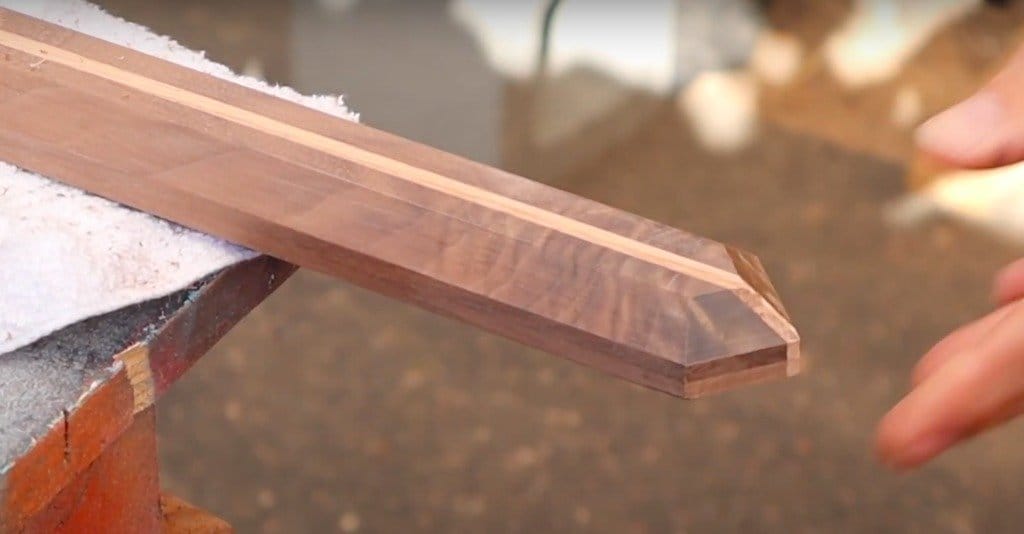 Grinds the lower part the handle adjusting it under the tulle. Then he grinds the handle with sandpaper from 100 to 2000 grit and covers it with several layers of varnish.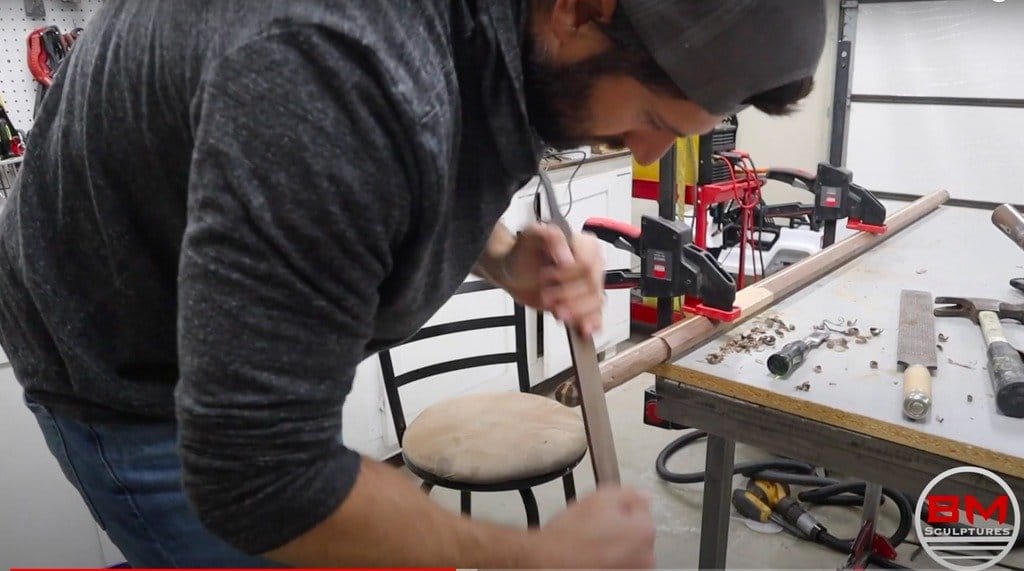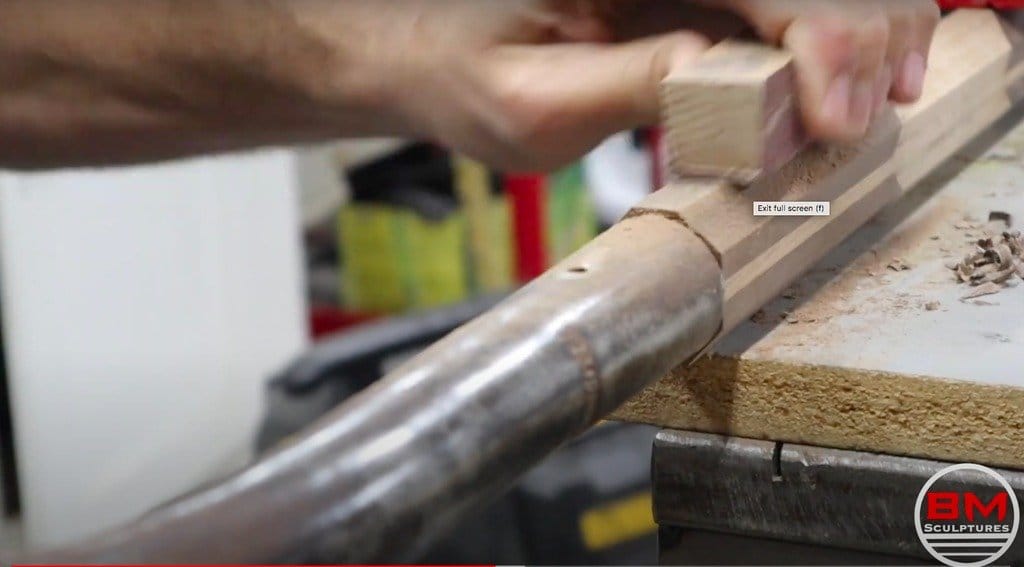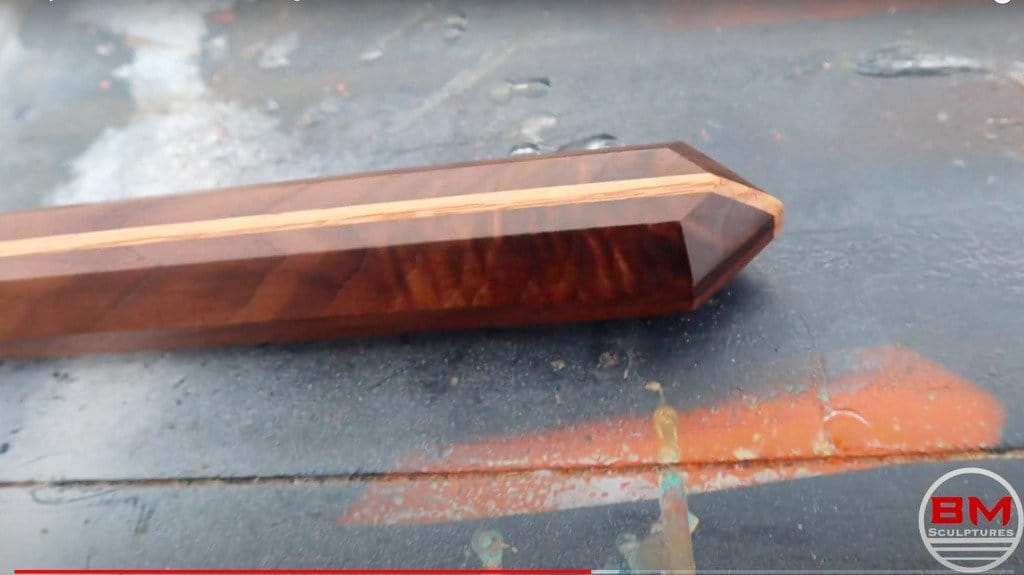 Step two: preparing the shovel
The shovel was old and rusty. The master cleaned it with a sandblaster.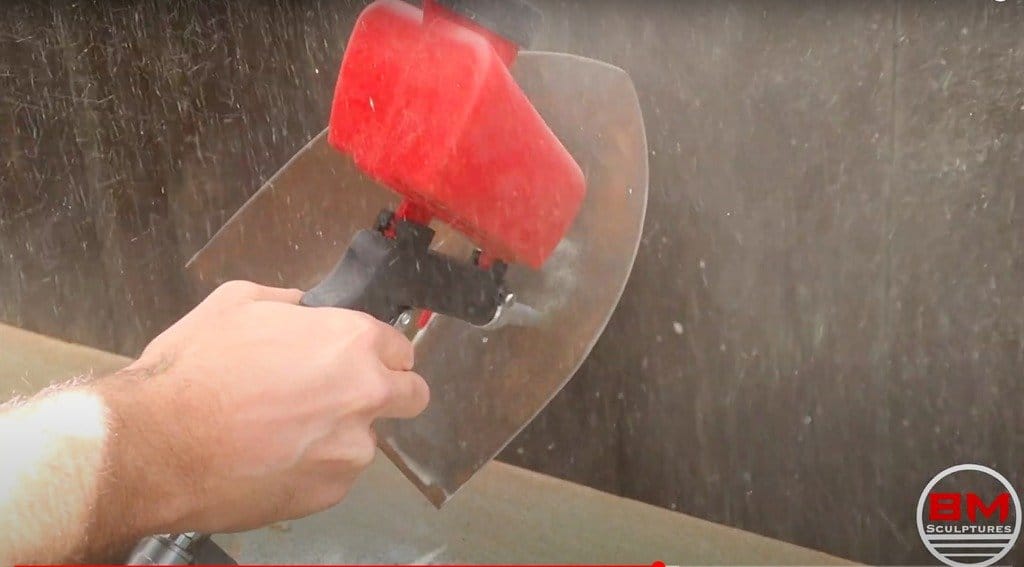 Step three: etching
Next, you need to etch the drawing on the metal part.
On the film with vinyls, a plotter cuts out the drawing. Then he transfers the pattern to both sides of the shovel. Places the shovel in a saline solution, connects the charger to the electrodes and etches for three hours at a current of 10 A. Then he rinses the shovel, removes the vinyl stickers.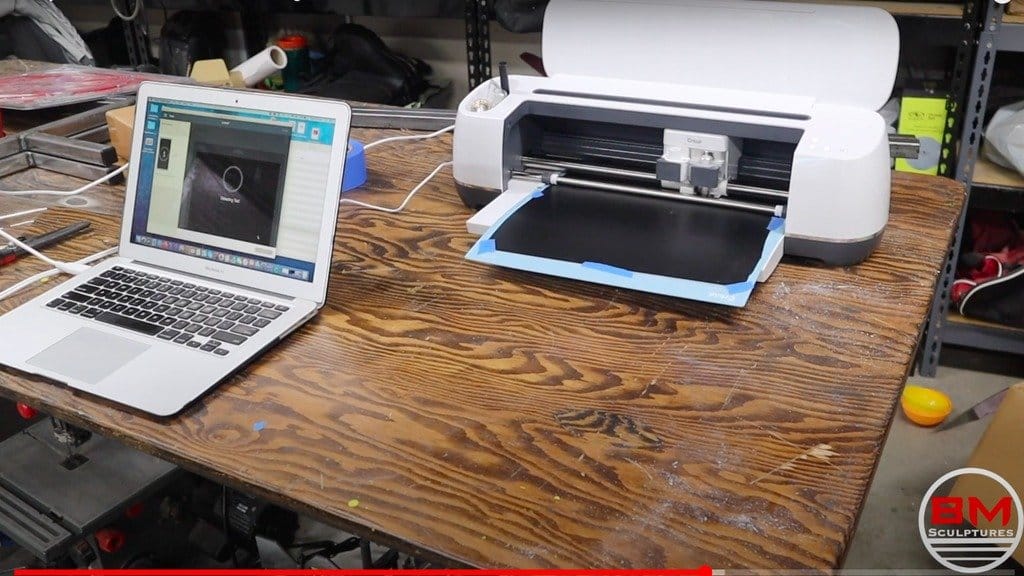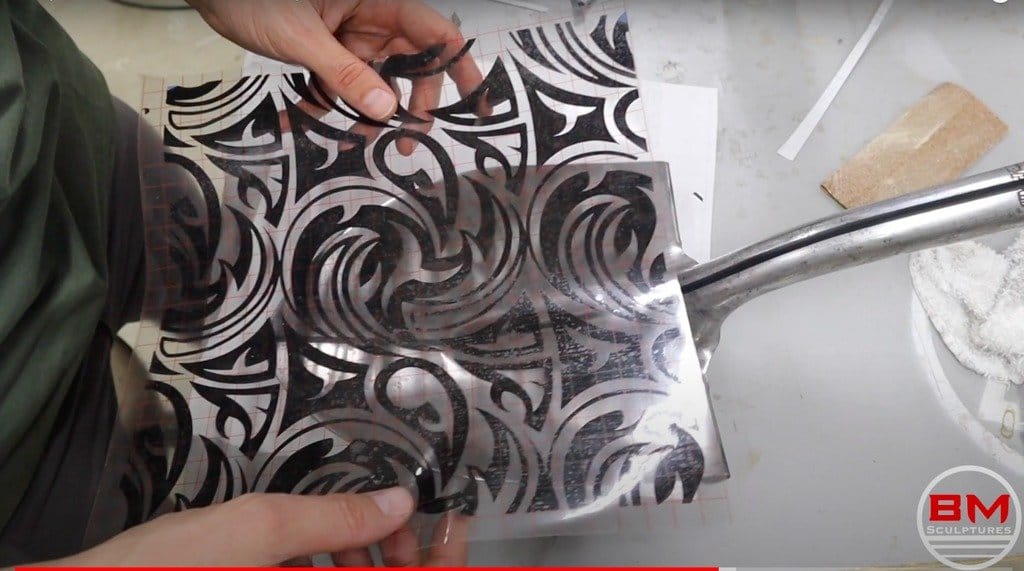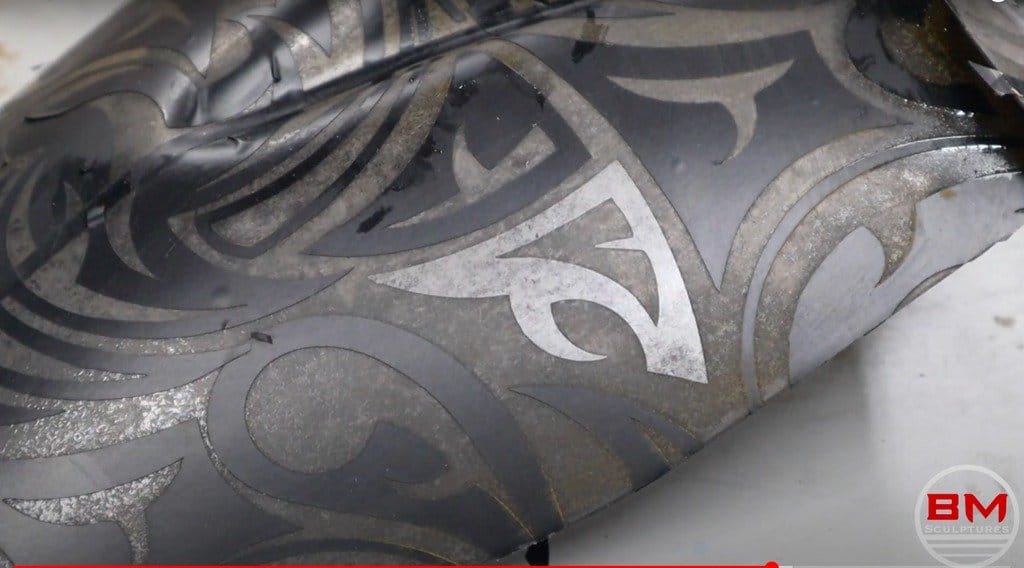 Step four: assembly
Now it remains to assemble the shovel.
The master drills a hole in the handle. Then he sets the shank into the shovel's crown. Cuts off the brass bar. Places a bar in a hole and rivets.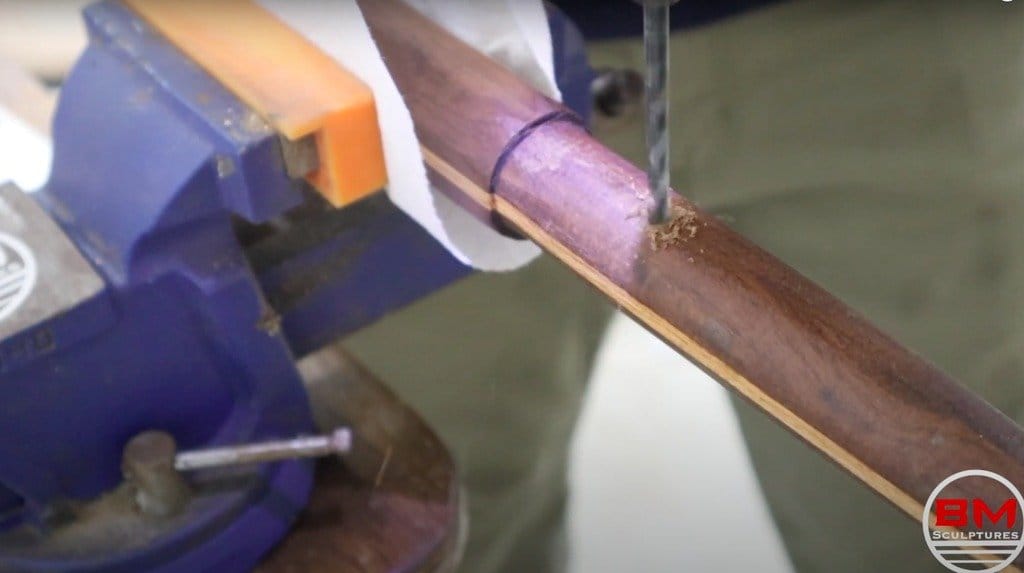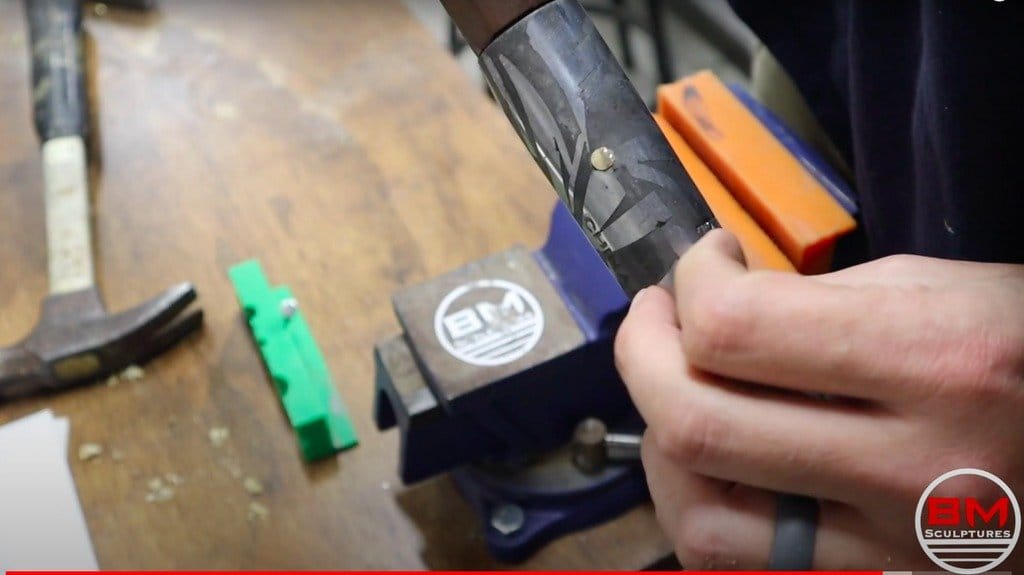 Everything is ready, shovel almost under Khokhloma.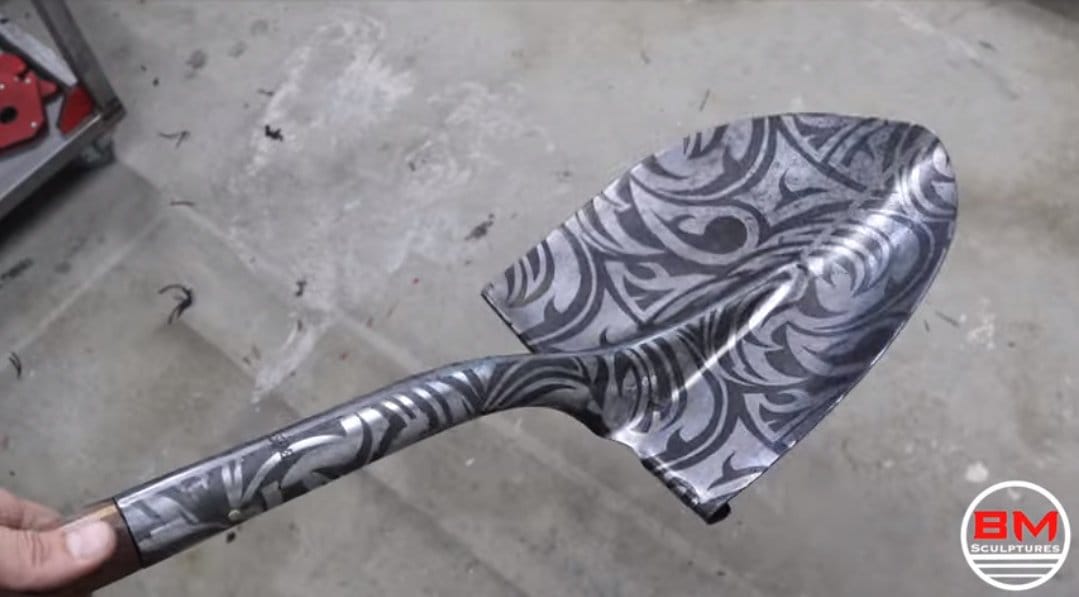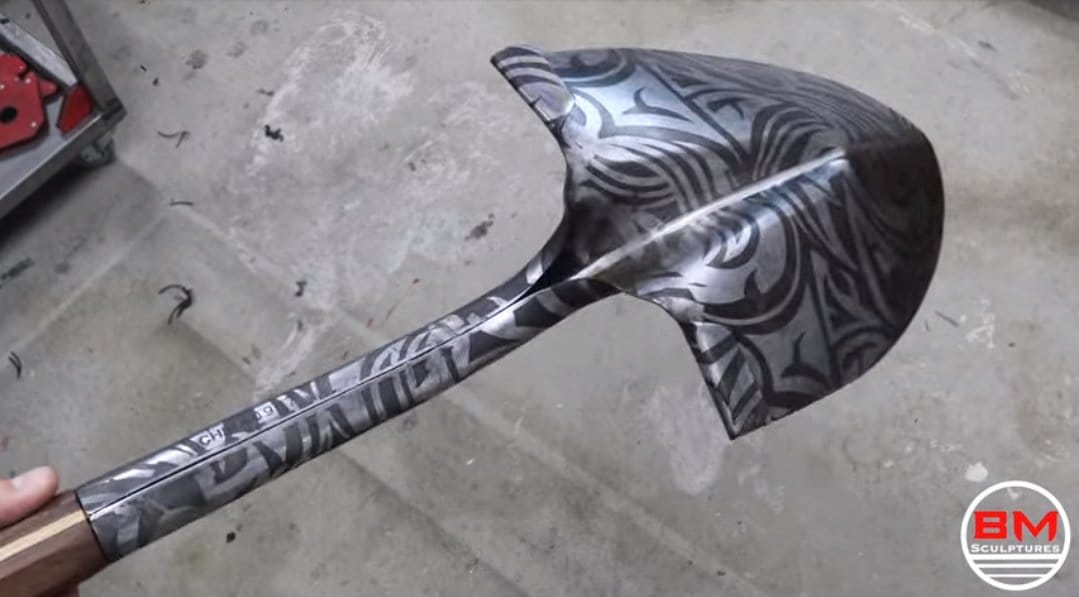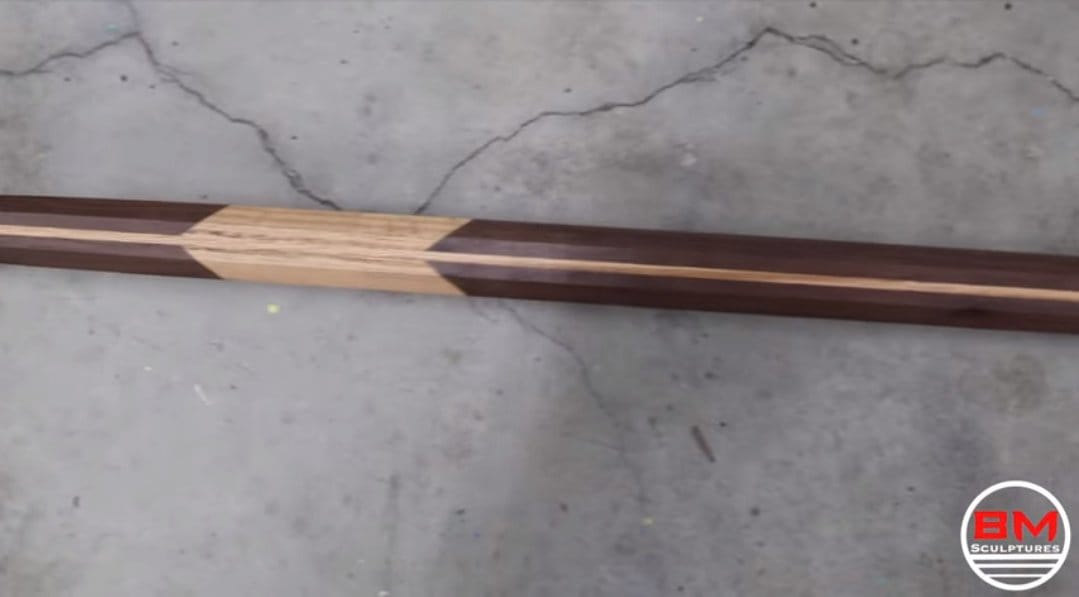 The whole process you can watch the video for making such a shovel.