DIY
Light stand for a real garage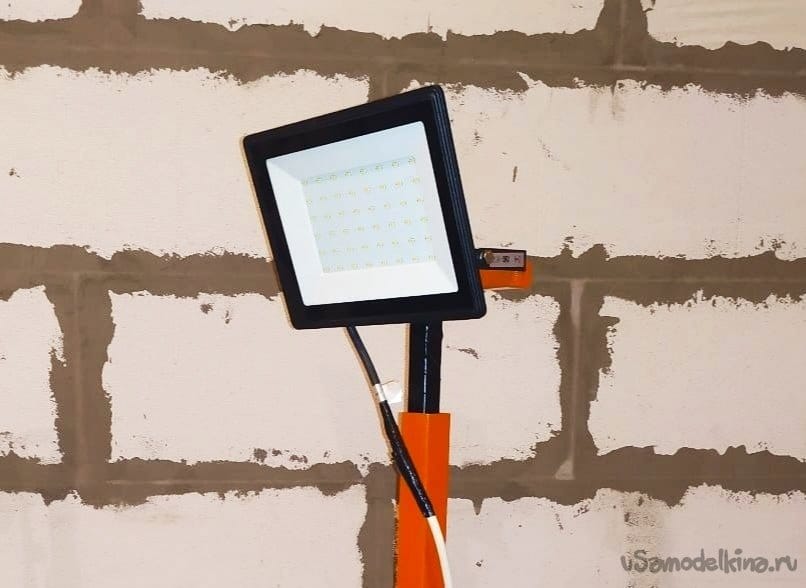 Have a nice time of the day, Lord! Most of us love to spend time in our garage . Repairing a car or doing some DIY … One of the main criteria for a good garage is the lighting in it. Most often, a couple of conventional or LED bulbs are not enough to illuminate the engine compartment of a car for us, or if you shoot a video in a garage, then you are one hundred percent lacking good lighting. I also faced this problem. What they offer us in the store is, of course, quite good equipment, but not everyone can afford it. After a little thought, I decided to make a light stand from an LED spotlight, which will be adjusted to the height we need, and have an almost factory look. Happy viewing everyone!
Required materials:
– profile tube 30×30 and 20×20
– LED floodlight (I have 75W)
– 1.5 wire
– plug for the socket
– switch
– paint
– bolt with nut
– fittings
Step 1: We need to make a base for our light stand. You could just make a cross, but I wanted a tripod. From a profile square pipe 30×30 mm, I cut 3 pieces of 30 cm each. And with the help of welding, and a little knowledge of geometry, I welded a 3-ray star. I welded a 1.5 mm plate on top for reliability. And for the stability of our stand I made square heels on the legs.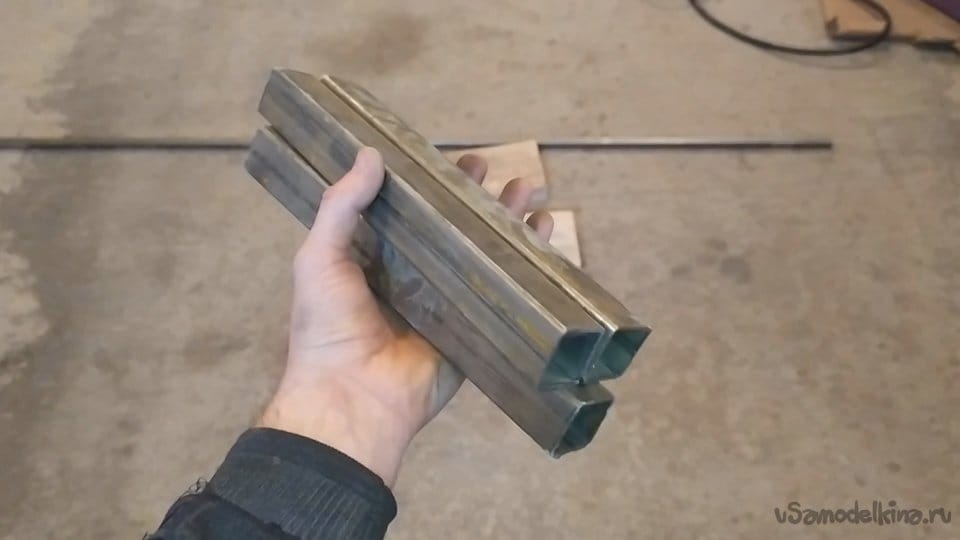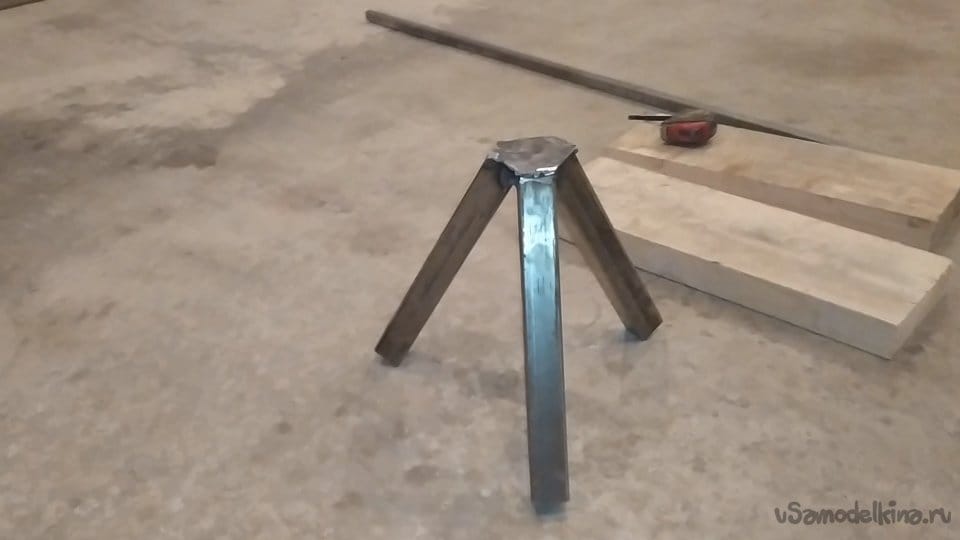 Step 2: From the same pipe, I cut a segment 120 cm long. This size is not a standard and can be made as you like, it all depends on your needs and the height of the garage. Then, strictly vertically, using a building level, I welded this pipe onto the previously made tripod.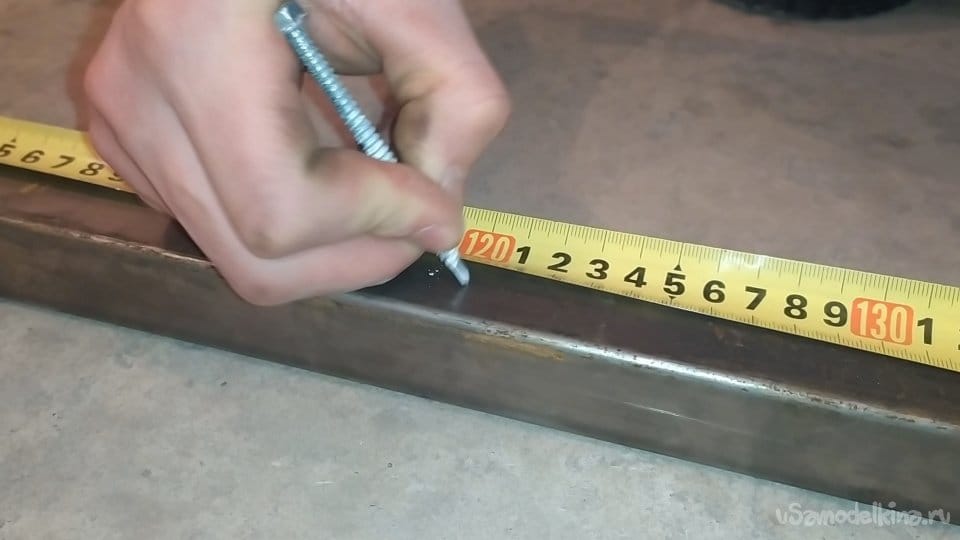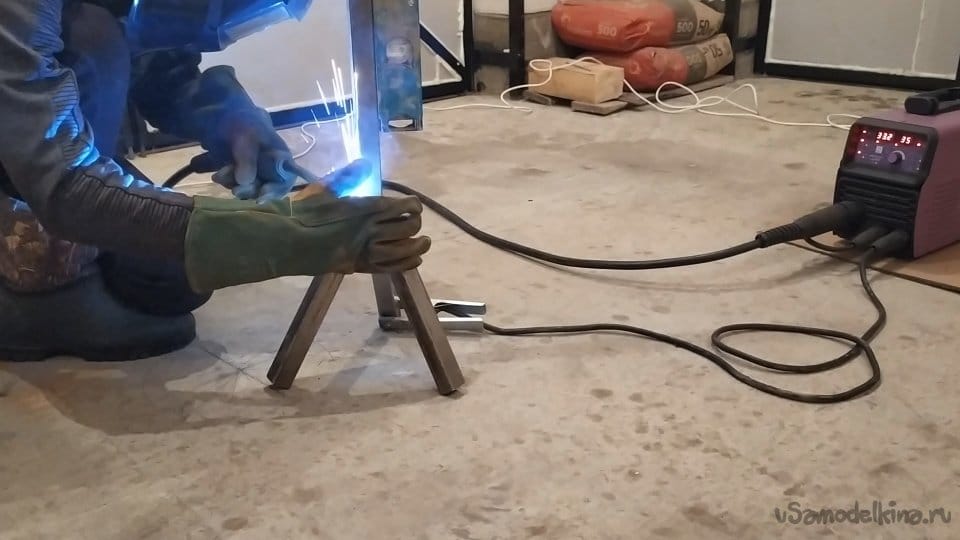 Step 3: Next we need to make a mount for the spotlight. Someone would have taken it and just screwed it onto a bolt and nut, but I wanted the spotlight to be quick and easy to remove, and not to twist any nuts. Suddenly we will need it in the car, you can't put the rack there. And after thinking a little, in the 20 pipe I cut a groove with a grinder and made such a holder that reliably holds the searchlight in any position. And then I welded it perpendicularly to 20 pipe 125 cm long.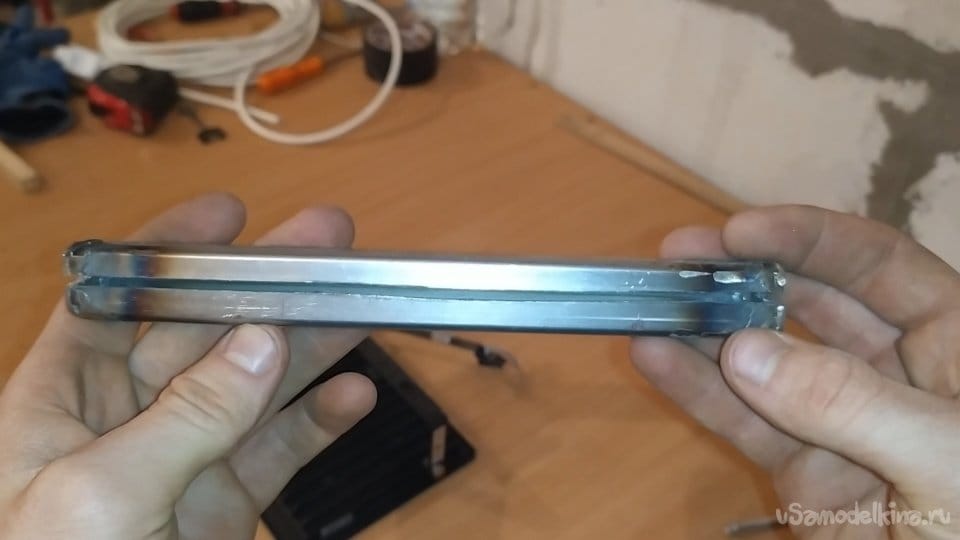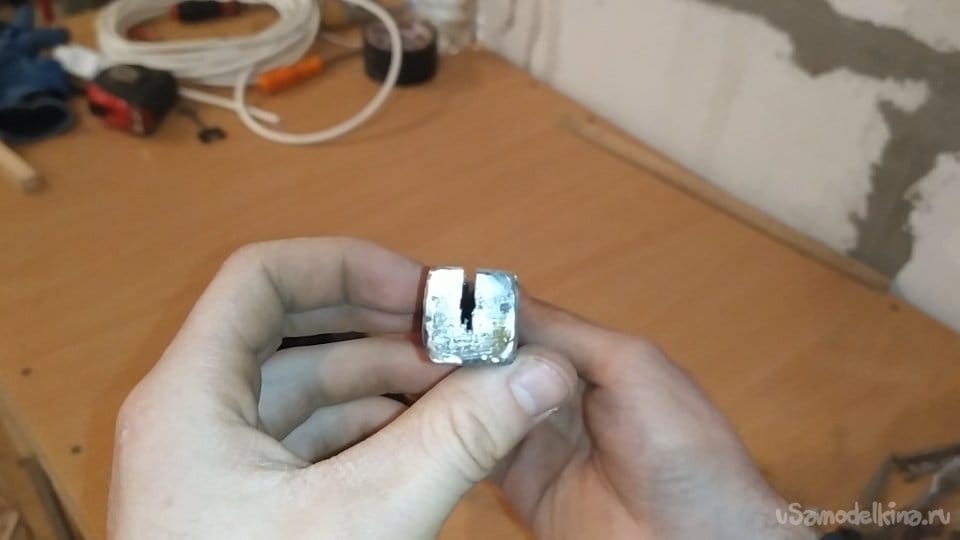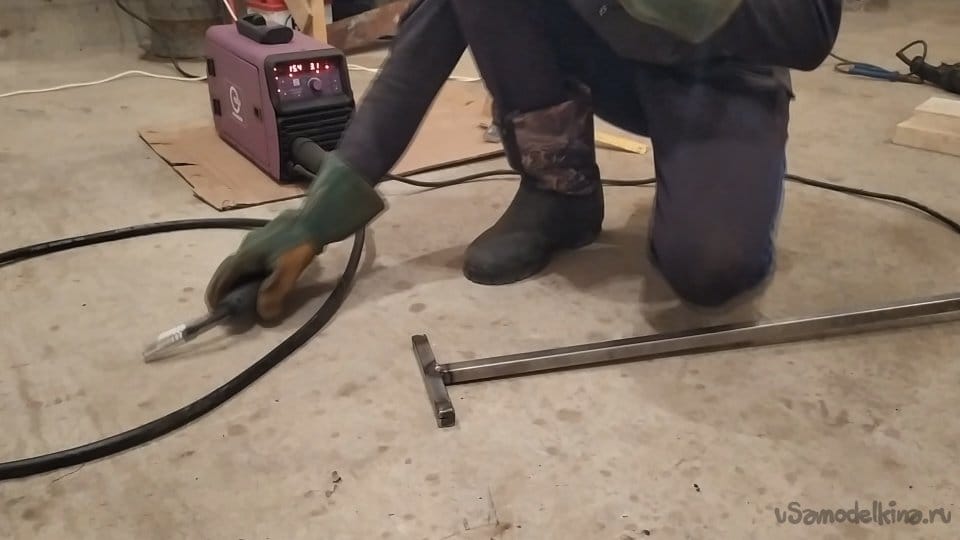 Step 4 : From a bolt with a nut, I made a locking mechanism. To make it convenient to use, I made a handle from fittings. I made two hooks from the same reinforcement, we will wind the wire on them.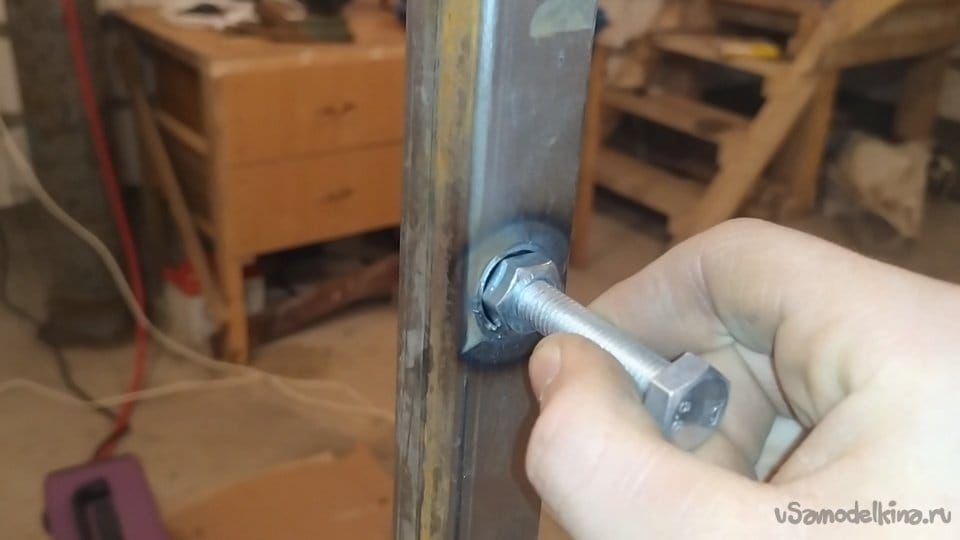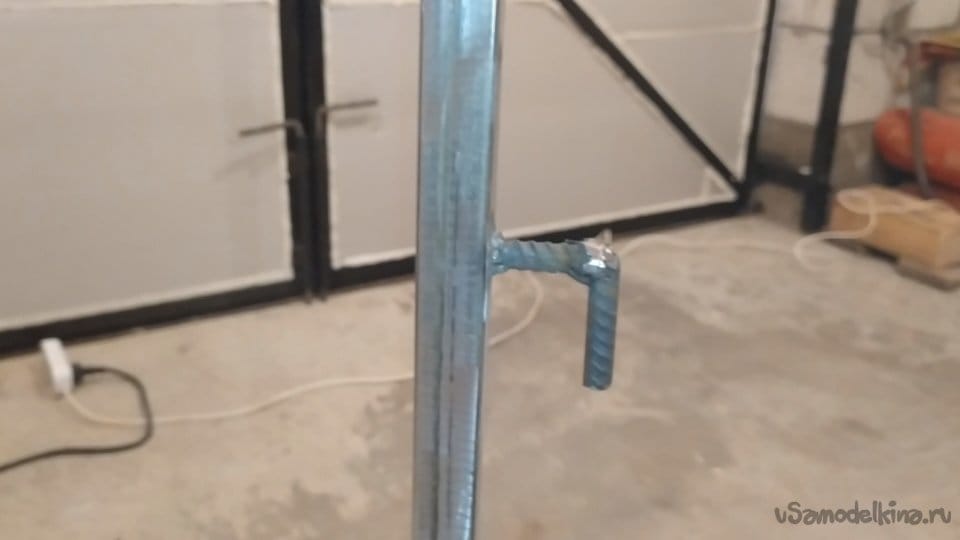 Step 5 : Degrease all the metal we see, and proceed to painting. I painted it with an ordinary spray can, orange in color, so that the rack looked bright, juicy and like from the factory.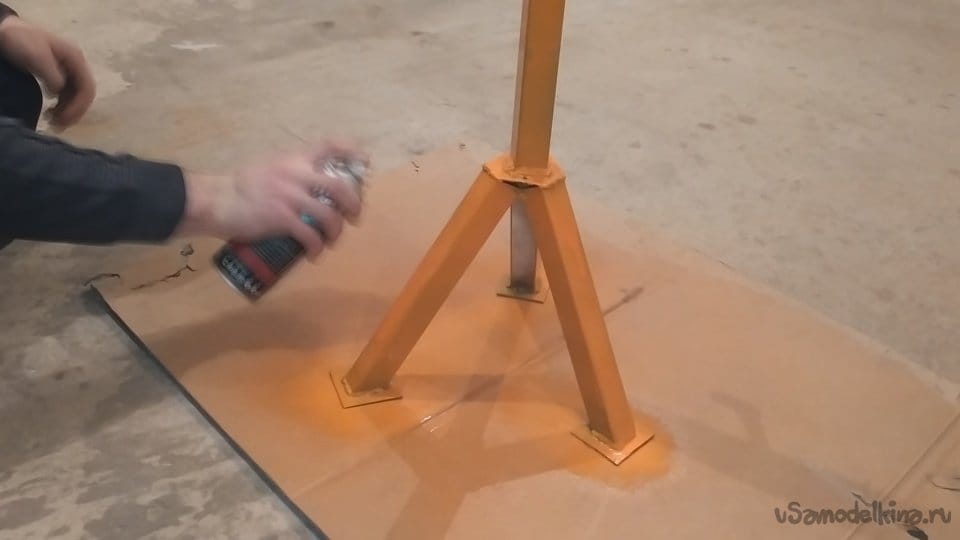 Step 6 : Putting together a simple circuit from a spotlight, wire, plug and switch. And check if everything works for us.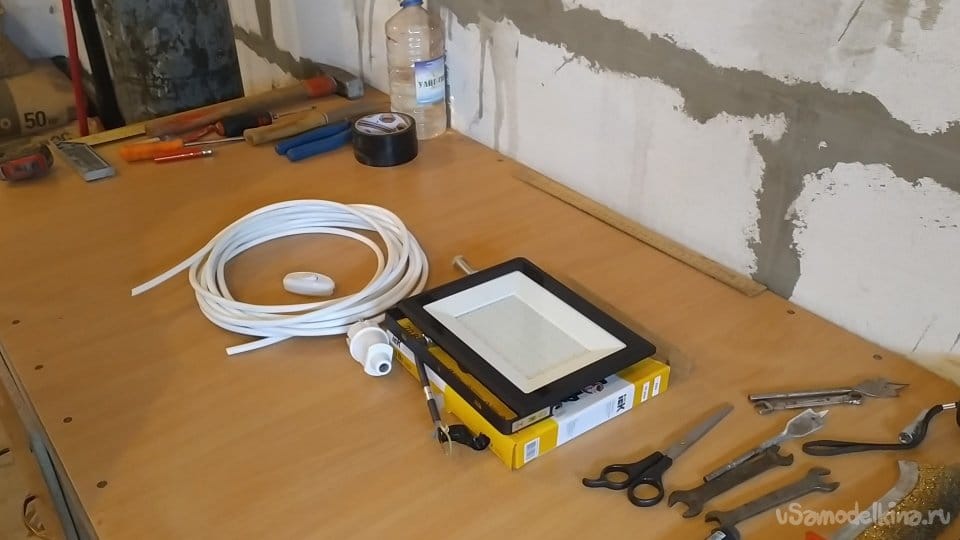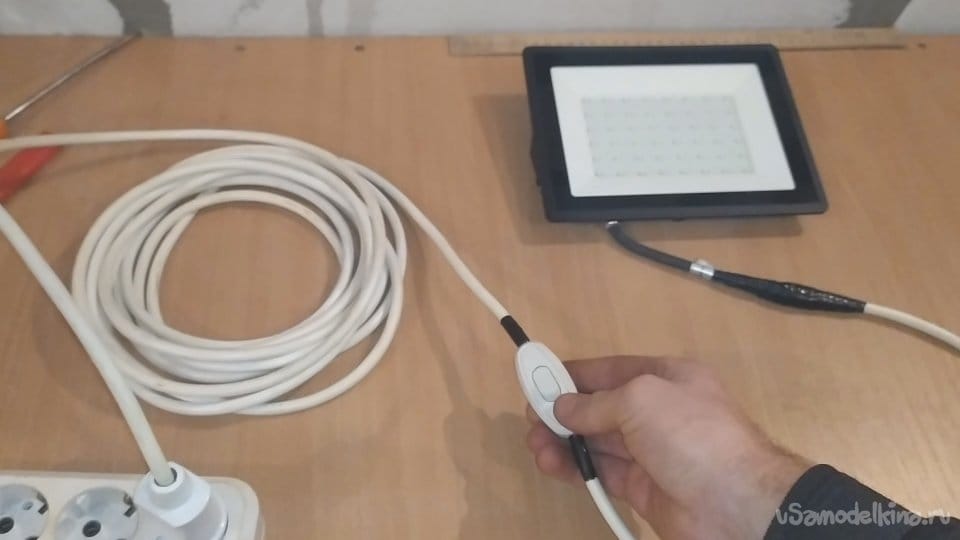 Step 7: I wrapped the retractable profile with electrical tape, otherwise it is scratched by the fixing bolt. After the paint has dried, you can put the spotlight in its place and wind the wire around the reel.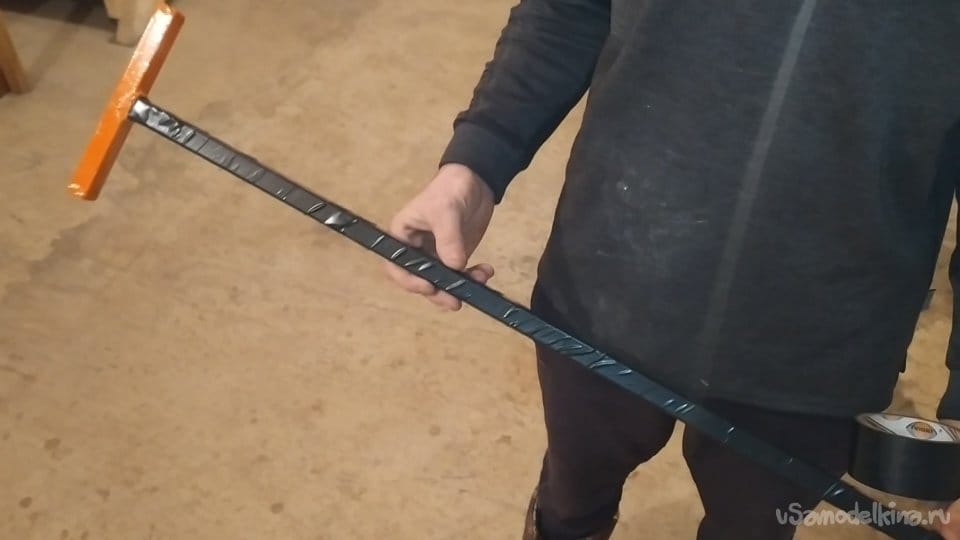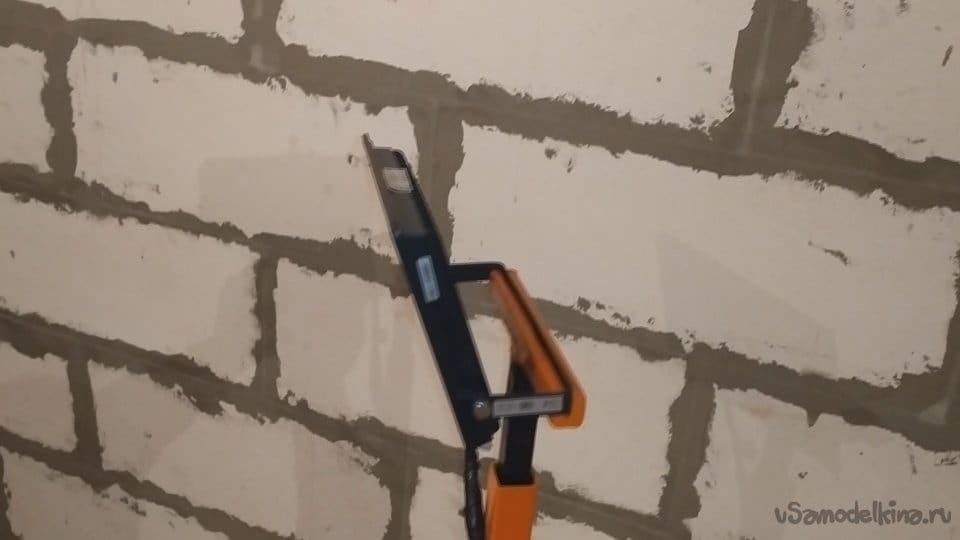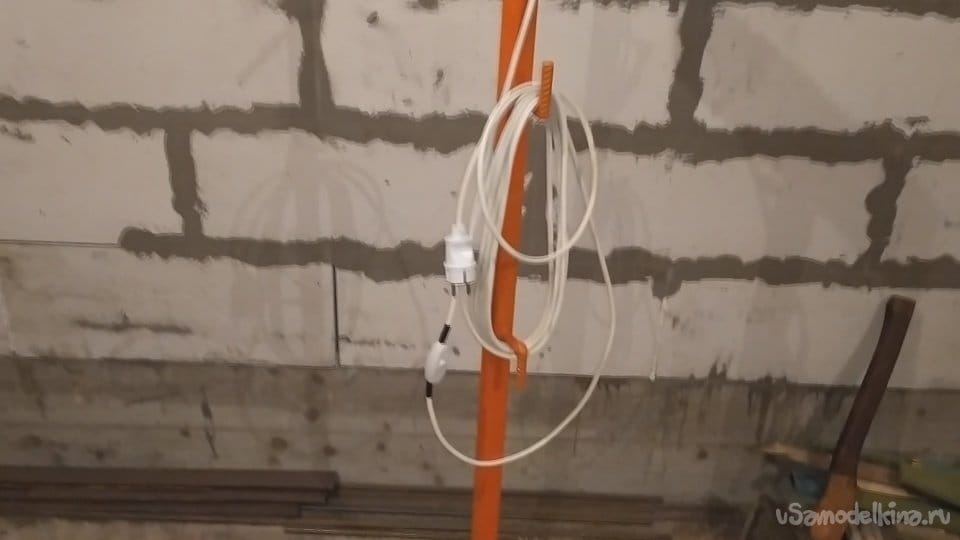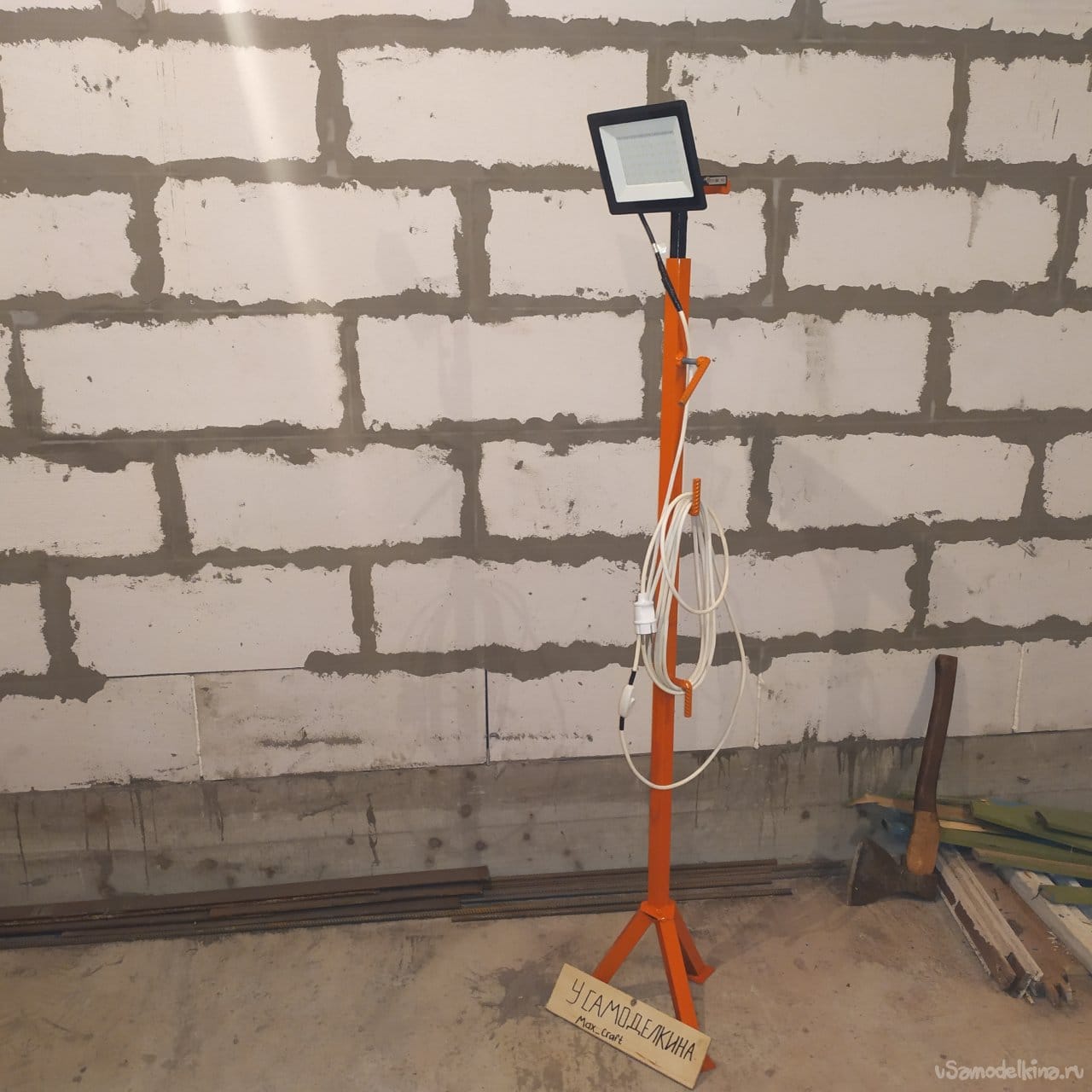 And of course, the test of our homemade products. My camera, to put it mildly, not very much, then as I see it live with my own eyes, you will not see. But I think it turned out very well and everything suits me. Thank you all for watching!