All health!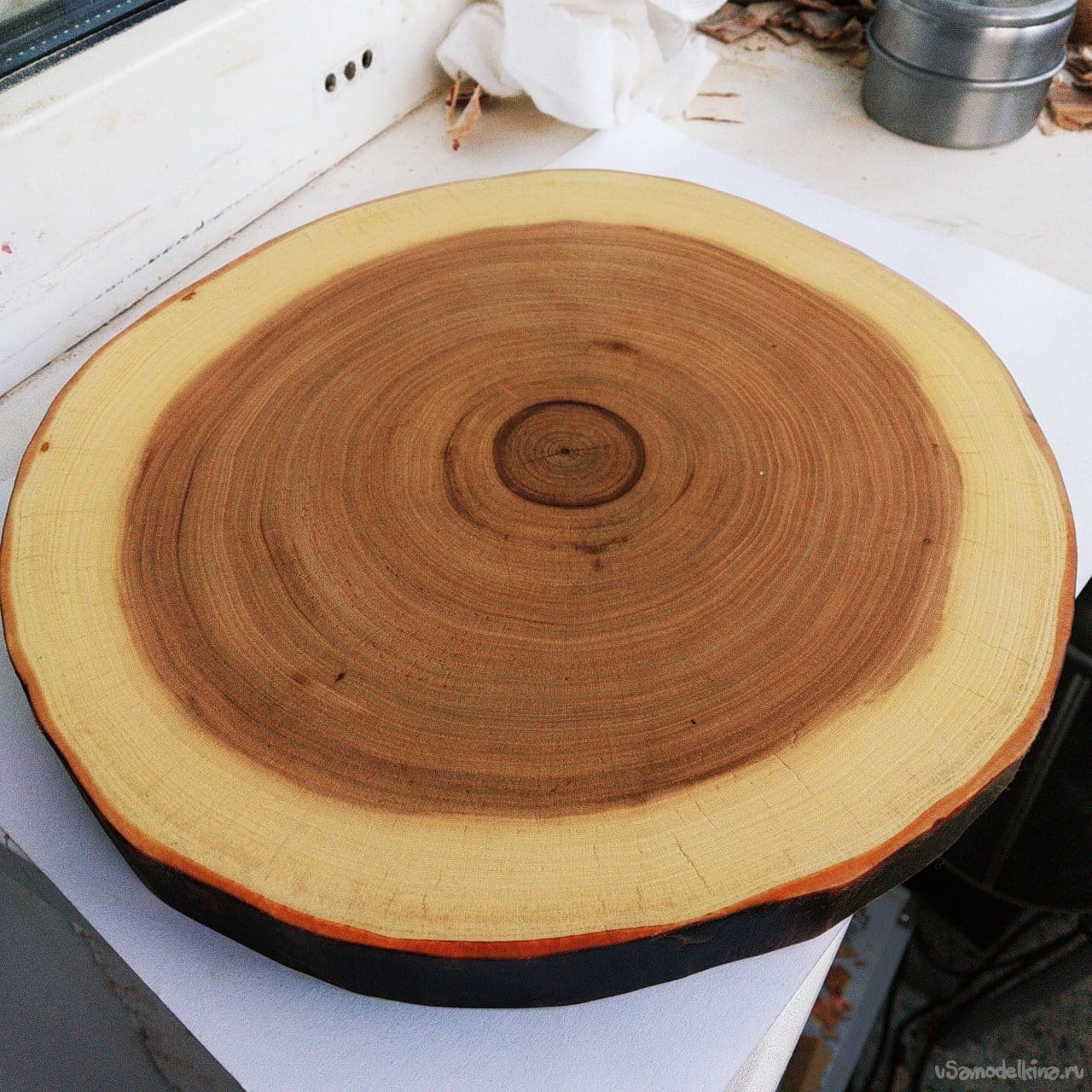 In connection with the increasing popularity of the loft style, the popularity of panels, tables, cutting and serving boards and other decor from wood cuts is increasing. I decided to pick up this wave and make a similar kind of serving board. Well, after that, to retrain into a larger carpentry, as tired of fiddling with jewelry. For a long time I was hatching the idea of ​​how and, most importantly, what to make such utensils from, until, unexpectedly for myself, I came across a good saw cut of an elm in a seemingly ordinary small stationery store. Well, almost a good cut. Best of the worst, overall. But, I had no other options, so I took this one.
For the board we need :
• Saw cut from dense wood;
• Drill-screwdriver;
• Grinding attachment for a drill;
• Emery wheels 40 and 80 grit, emery sponges;
• Holder for sanding paper;
• Wood cutters;
• Gas burner;
• Wax for wood .
Actually, the story began with the purchase of this saw cut. In the general photo, it looks good, if you do not look at it closer – you can see bumps, scuffs and small but deep caverns left by the cut.

I decided to level the saw cut using a drill with a grinding attachment. Sometimes it's a convenient thing, but only sometimes.

Due to the dustiness of the work, I was transported to the balcony and took a vacuum cleaner with me, since the dust of the elm tree is not very useful, but for me it turned out to be an allergen in general, so respiratory protection was also not excluded.
At first, I decided to attach the workpiece to the windowsill using a bracket, but quickly moved away from this thought, since it is useless and interferes with it.

One side of the board is, so to speak, working, since there were no particular problems with it. The surface quickly became smooth and level. First, I walked over it 40 with emery, and then 80. The caverns, of course, remained, but they are insignificant.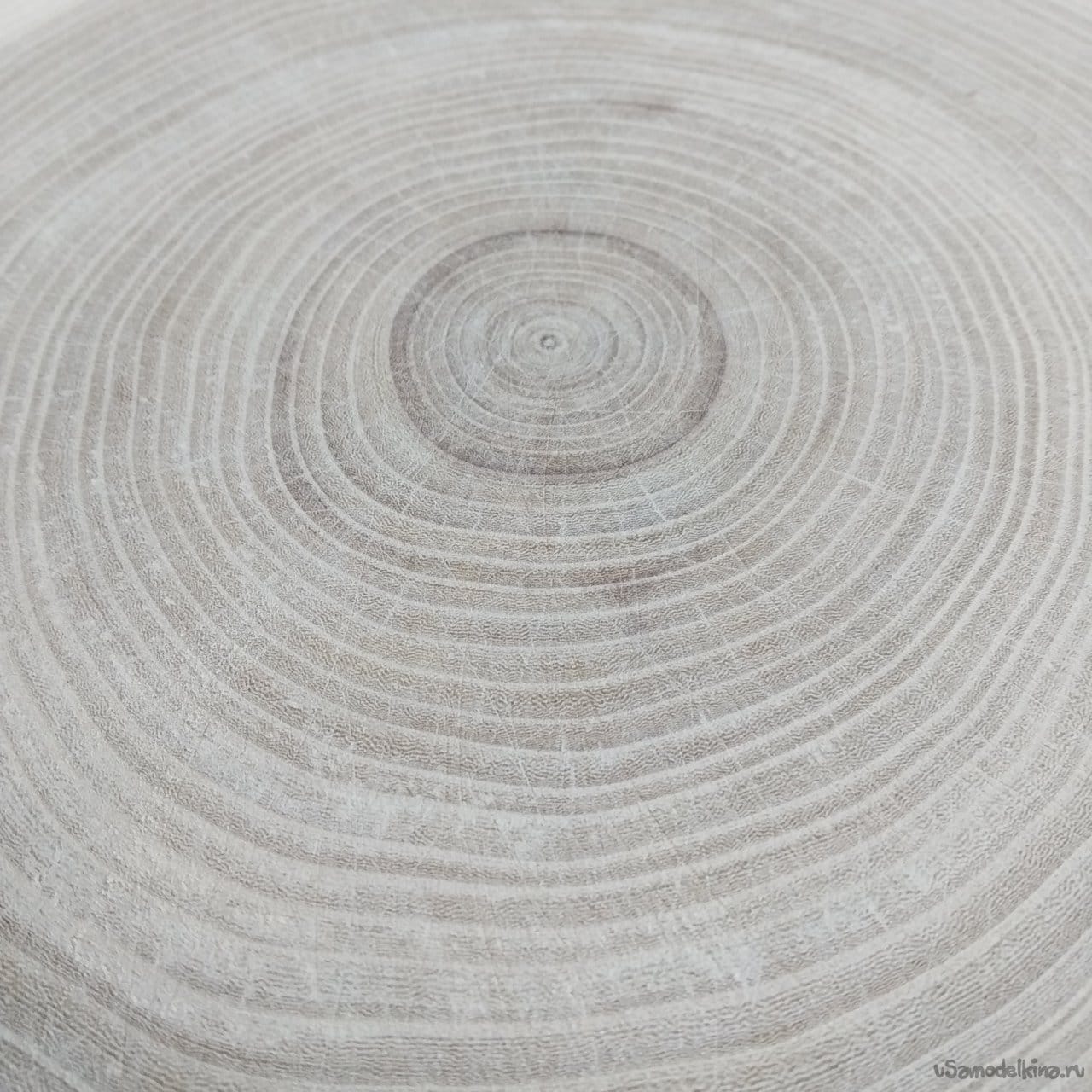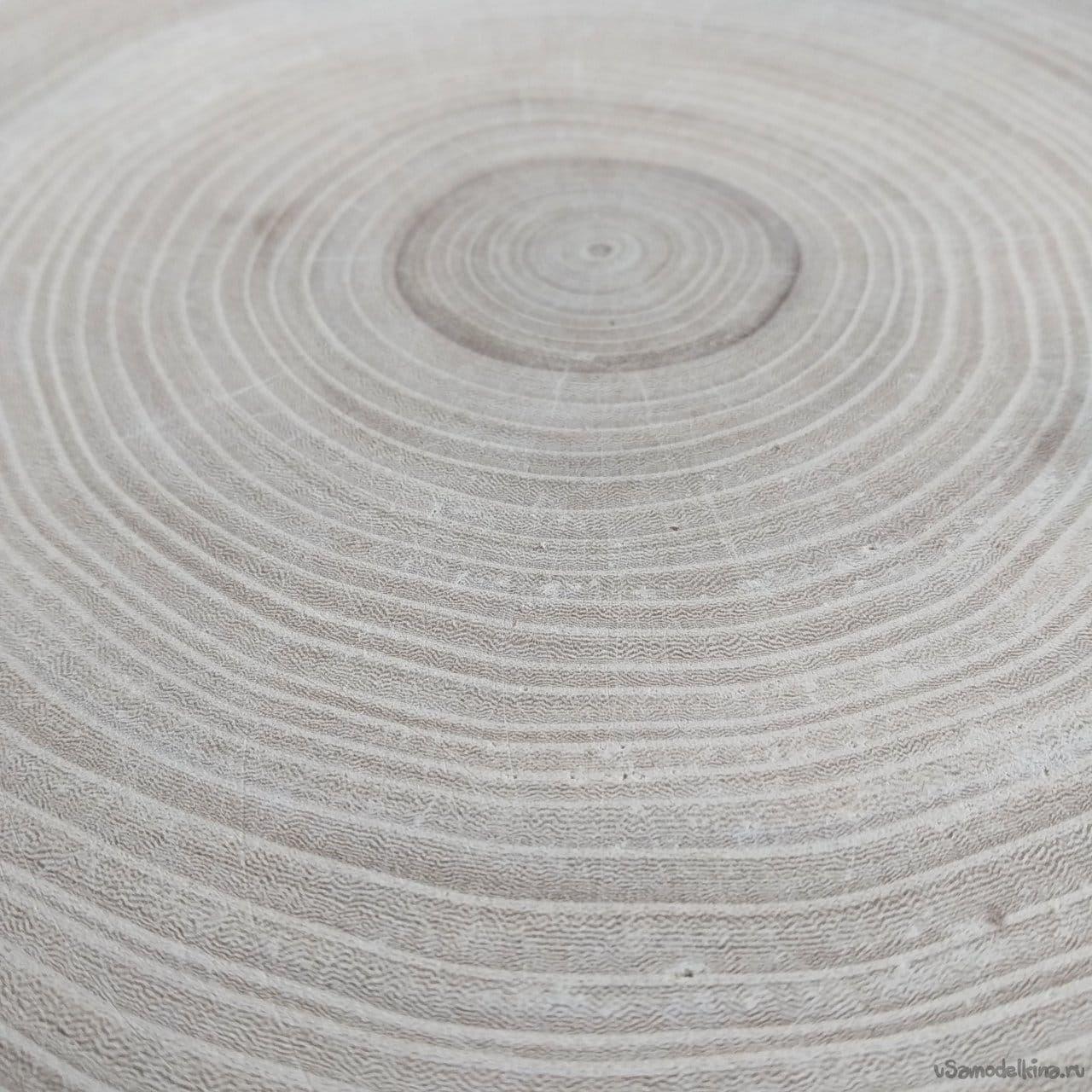 I decided to bring the surface a little manually holder for sandpaper. Didn't help much.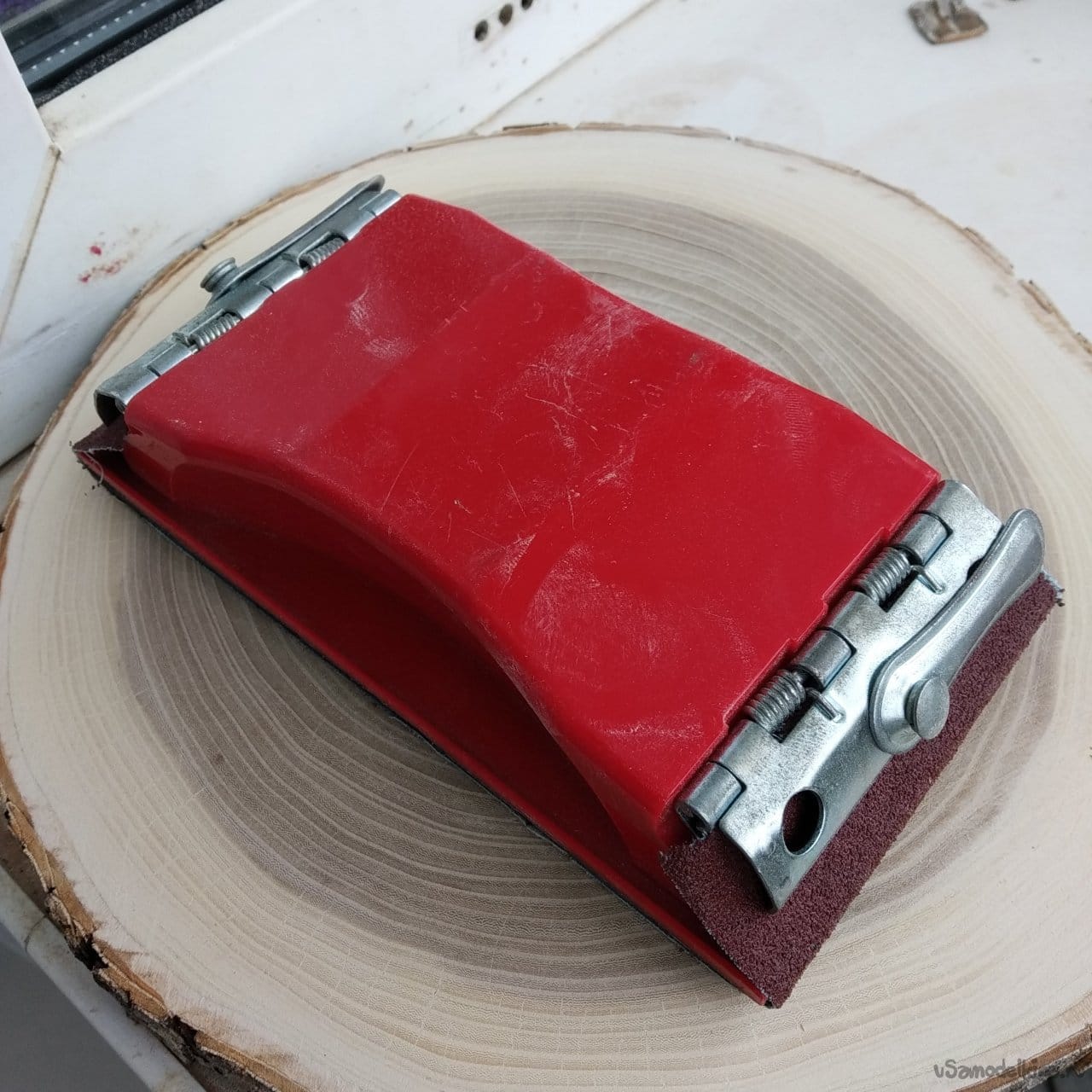 Let's move on to the second side. There are already problems here, some 3 millimeters each, which is a lot, given the density of the elm. It took a very long time to grind.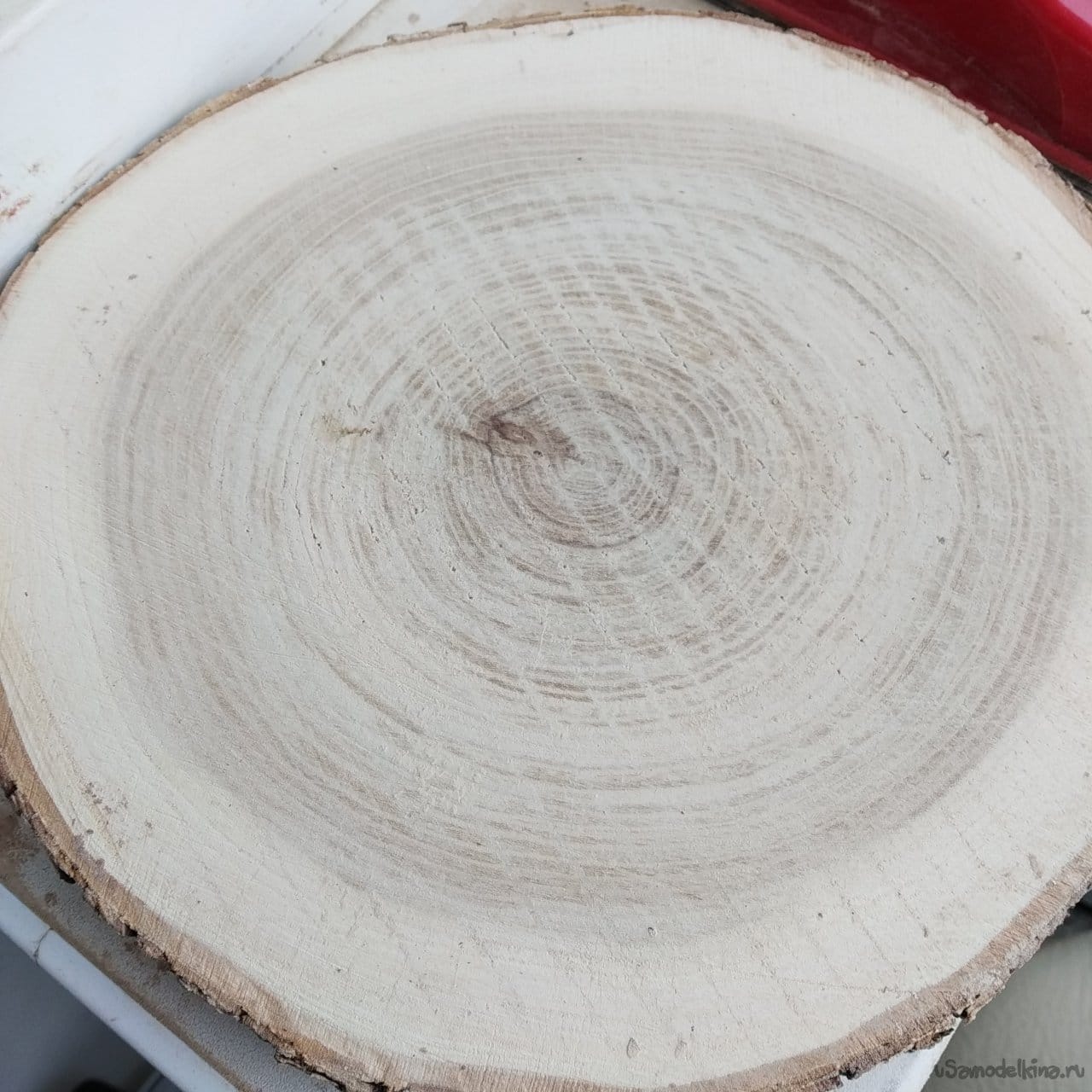 During grinding, the battery on the old drill began to overheat and could not be charged. I still had to wait. While waiting, I decided to carry out another operation with a saw cut, namely, to remove the bark. It would have been an oak or similar wood, there would have been no problems, but the bark of the elm tree began to flake off in separate scales and in some places it simply fell off. So I decided to remove the bark and burn the edges.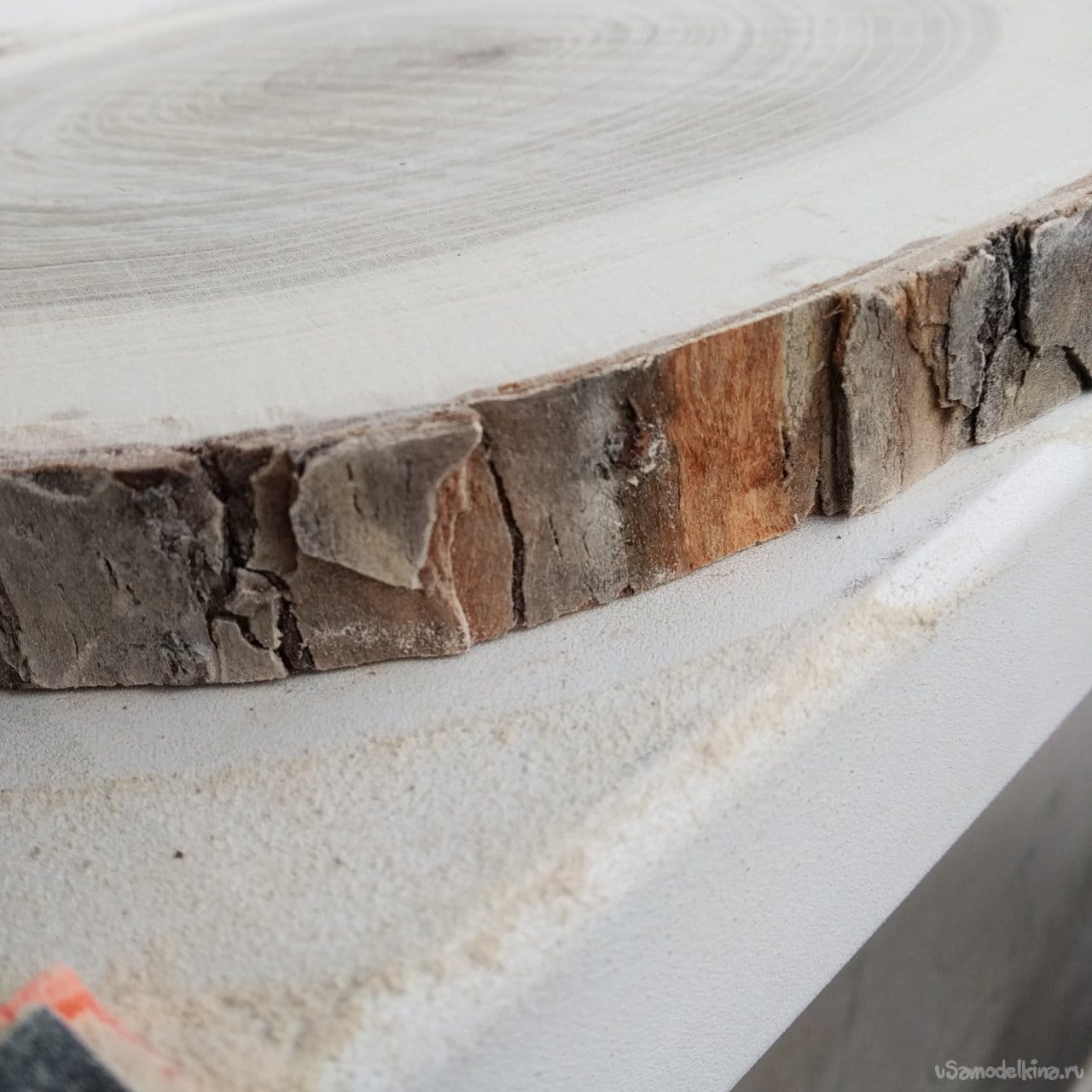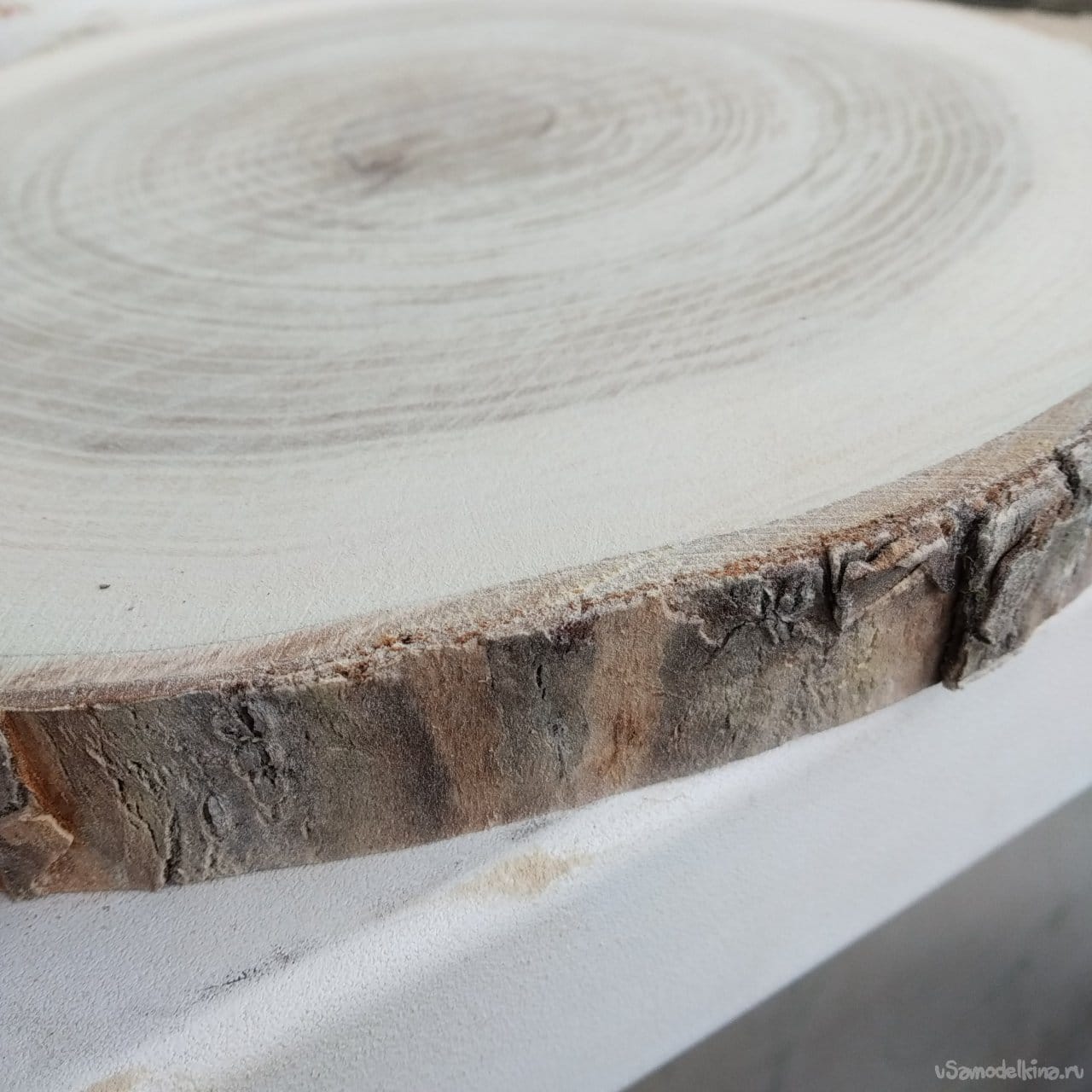 To remove the bark, I took the rest chisels alive, but only a straight chisel and a jamb knife were useful.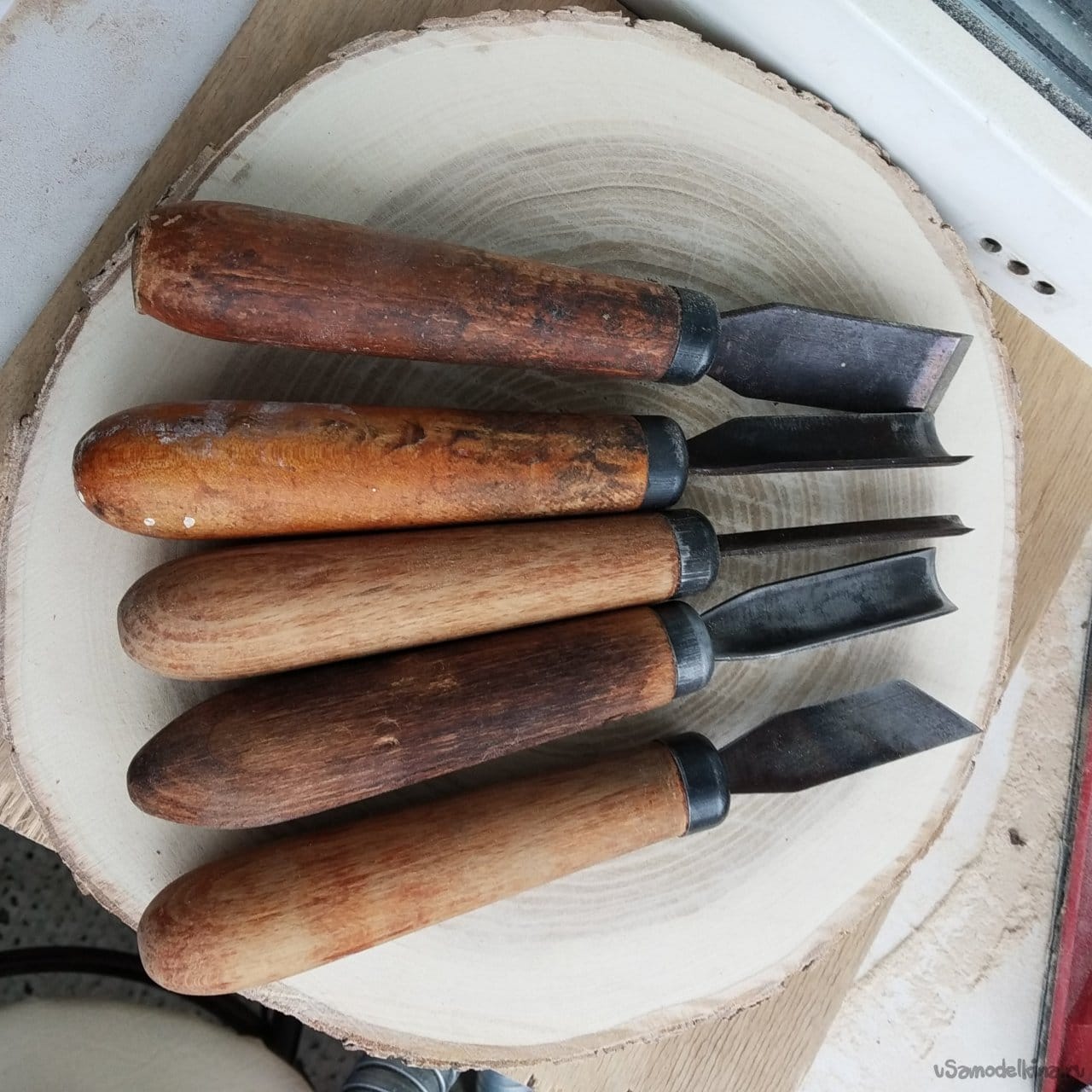 I removed the crumbling bark with a straight chisel. < br>
Then I cut off the brown layer of wood with a jamb. I did it deliberately unevenly, so that later to reveal the texture of the wood after burning.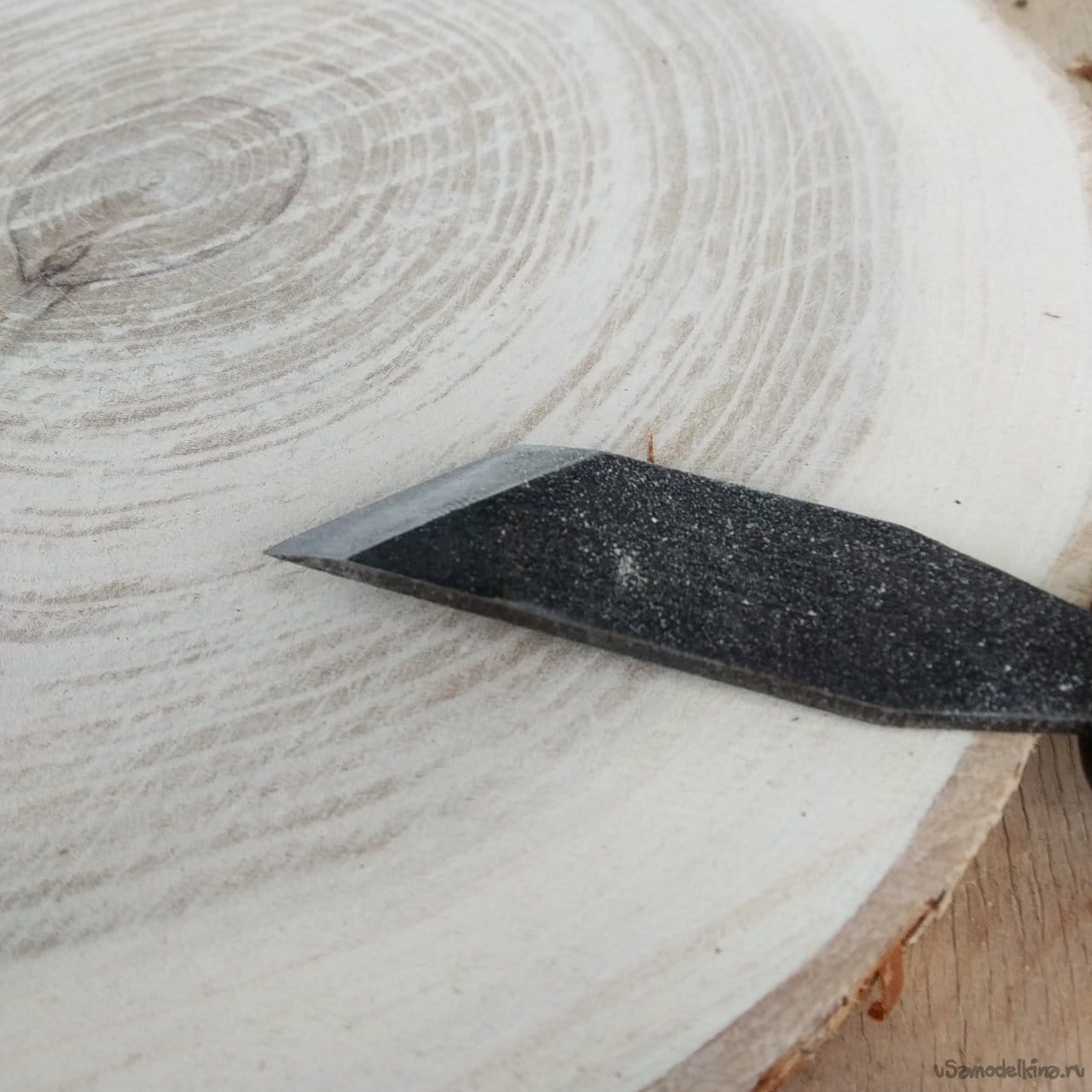 Now, in fact, the firing itself. I burned with a burner and I burned hard to burn and even out the seizures.

I like this firing better, it creates a good contrast, but I can't save it, so I cleaned it up first steel and then nylon brushes.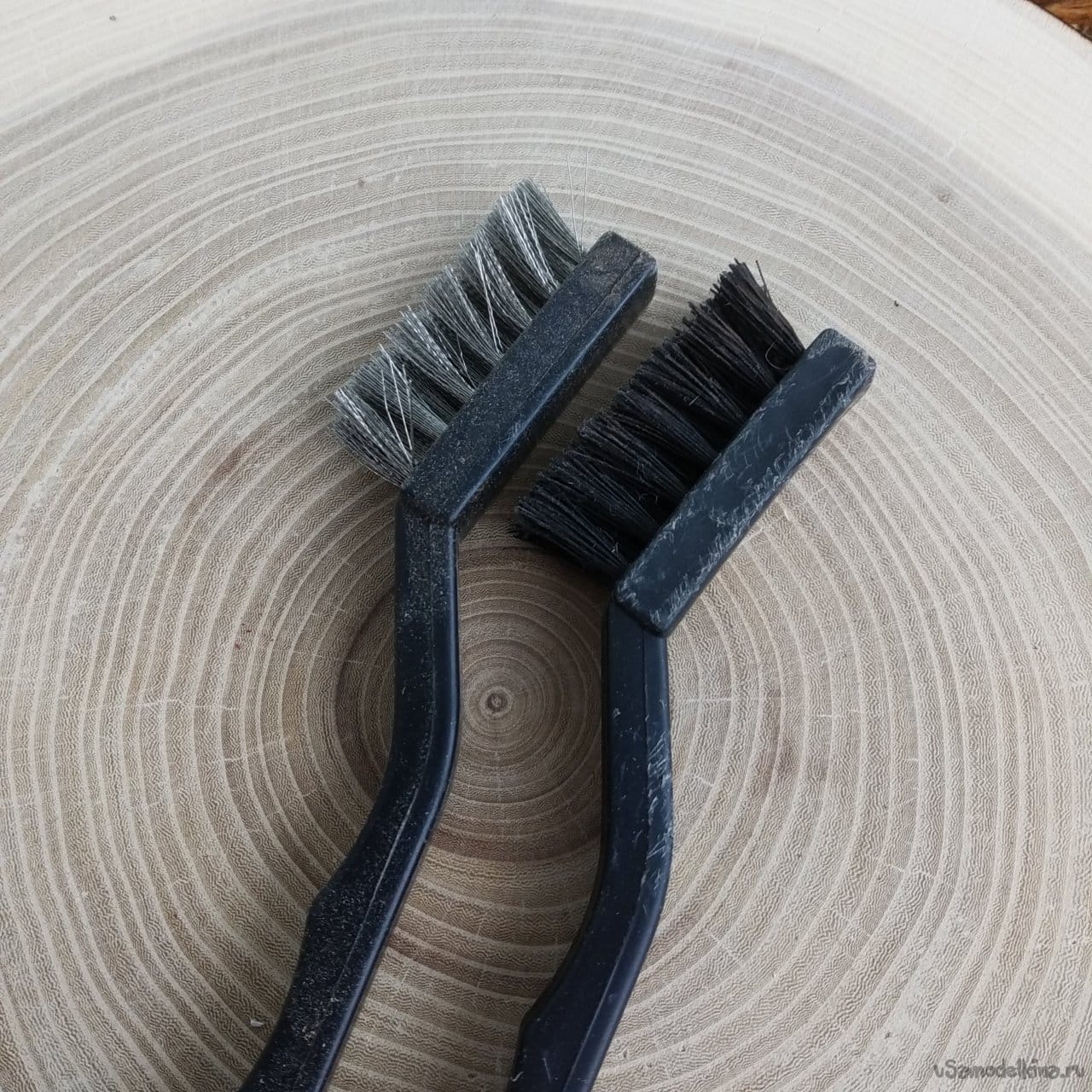 Ideally, use a brush for brushing wood here, but such brushes did it. Then I rubbed the edges with sanding sponges.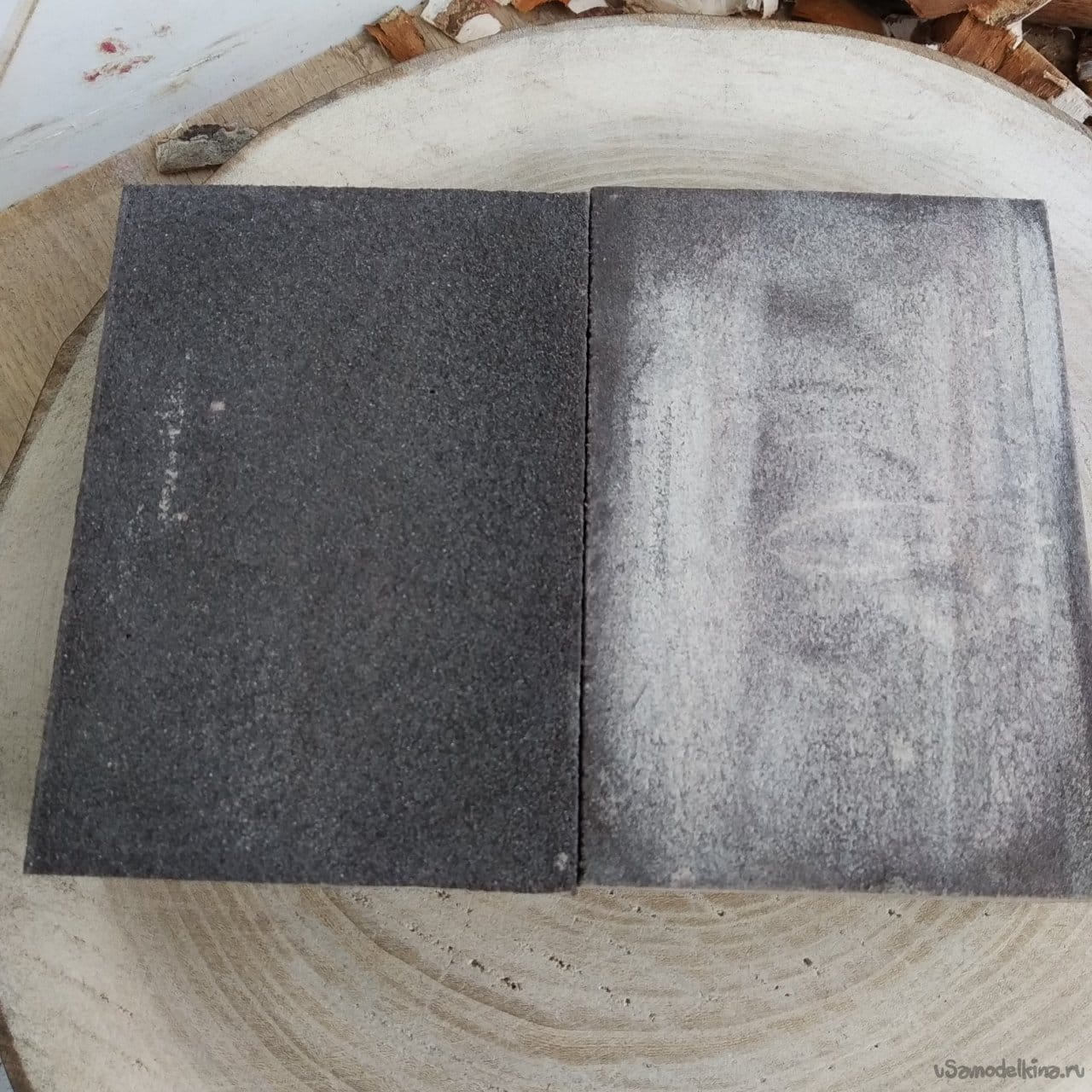 The result is a contrasting pattern that looks good even without waxing.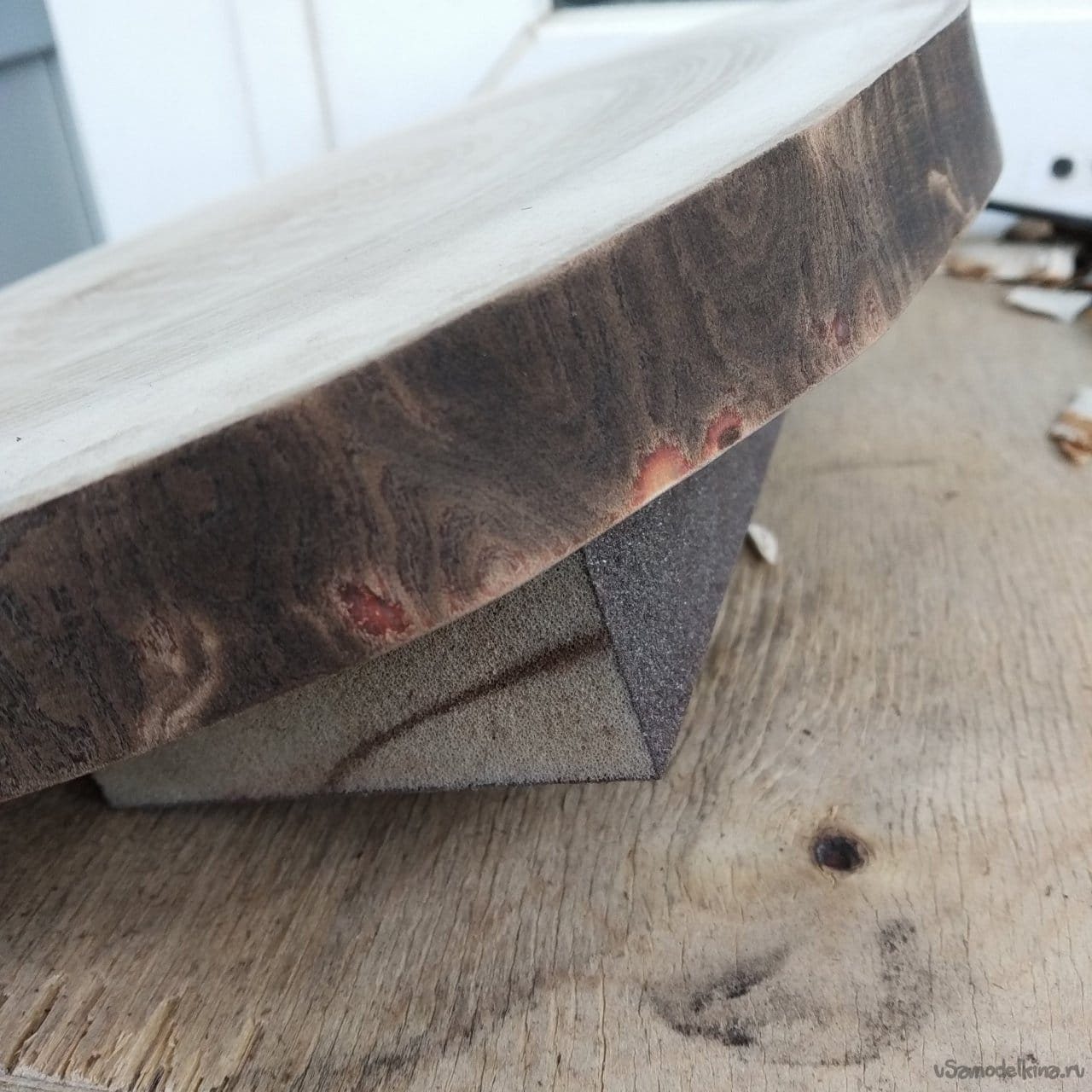 Then I again went over the surface with manual sandpaper to remove dirt and excess carbon deposits from firing.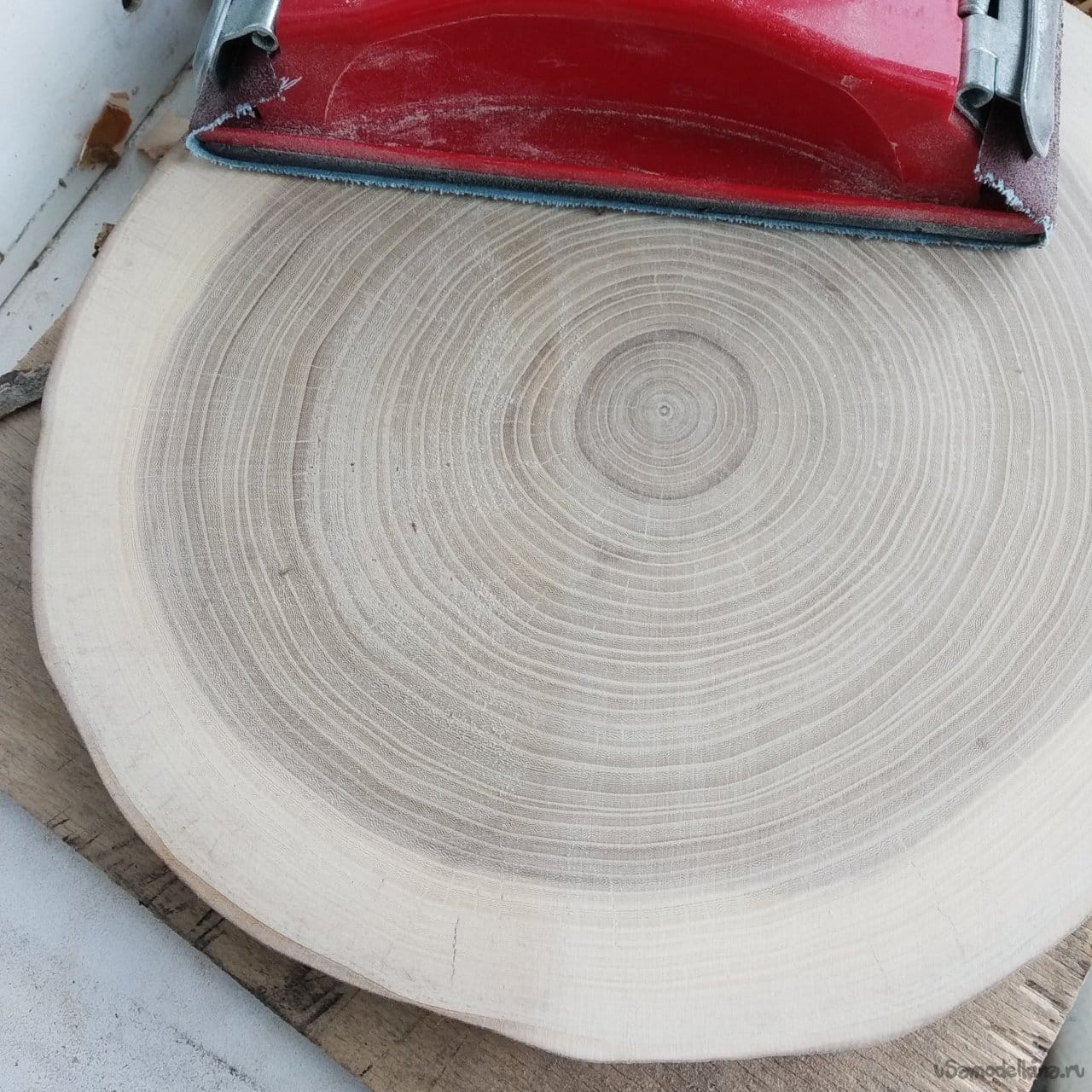 Meanwhile it has cooled down and the battery is charged, respectively, machine grinding again.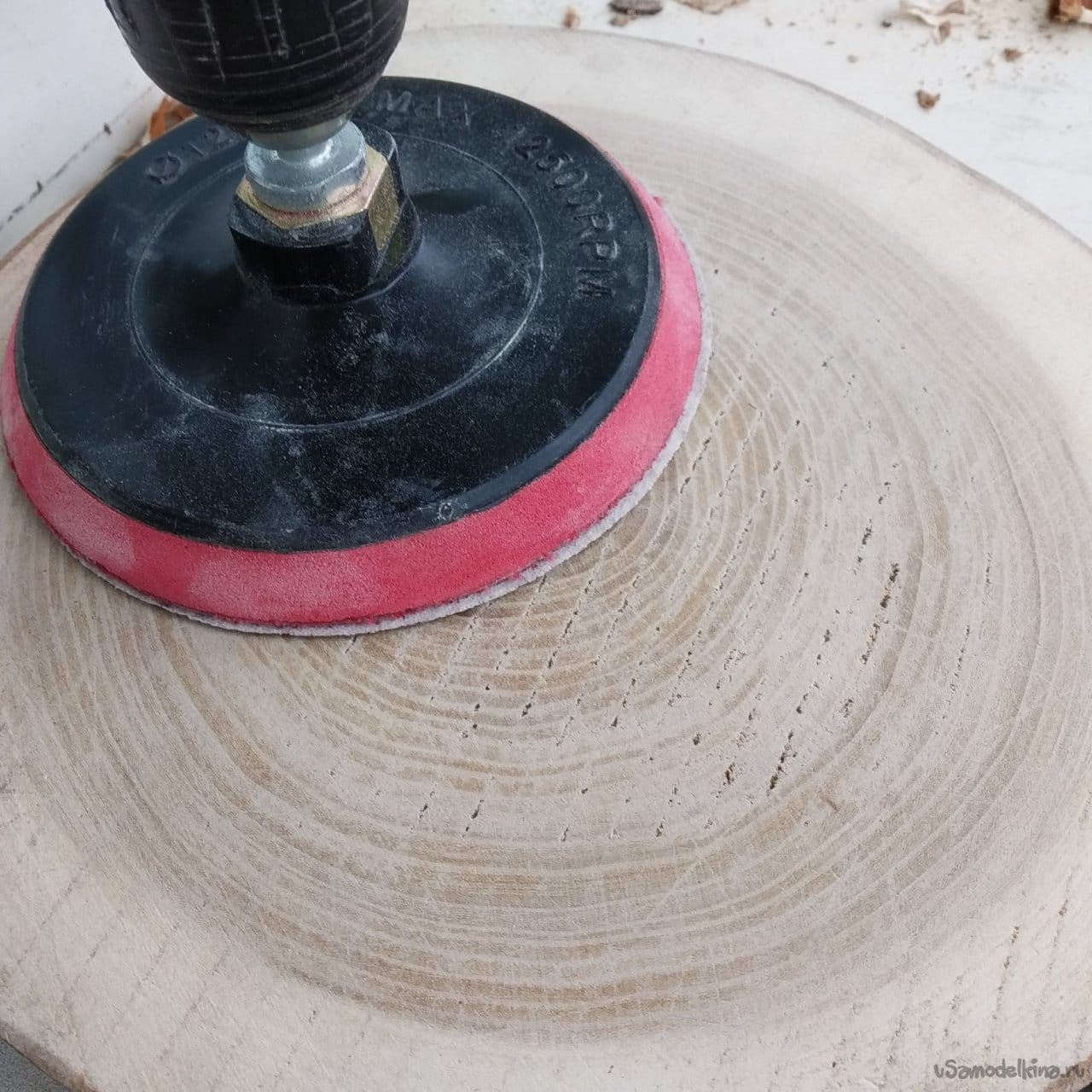 After a long time, the battery is discharged again , and only strips from sawing left the surface. And that's not completely.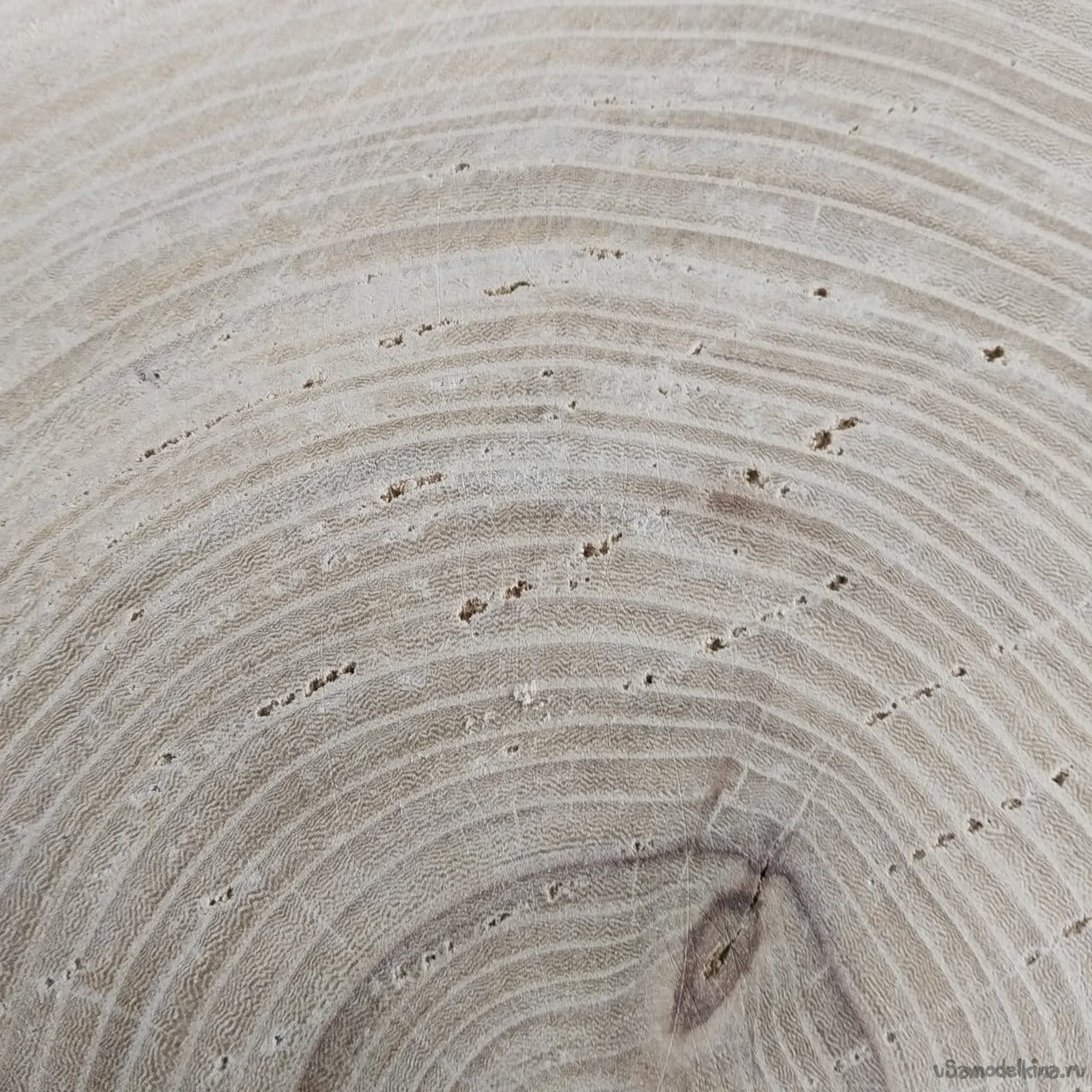 And again charge the battery, and again grind.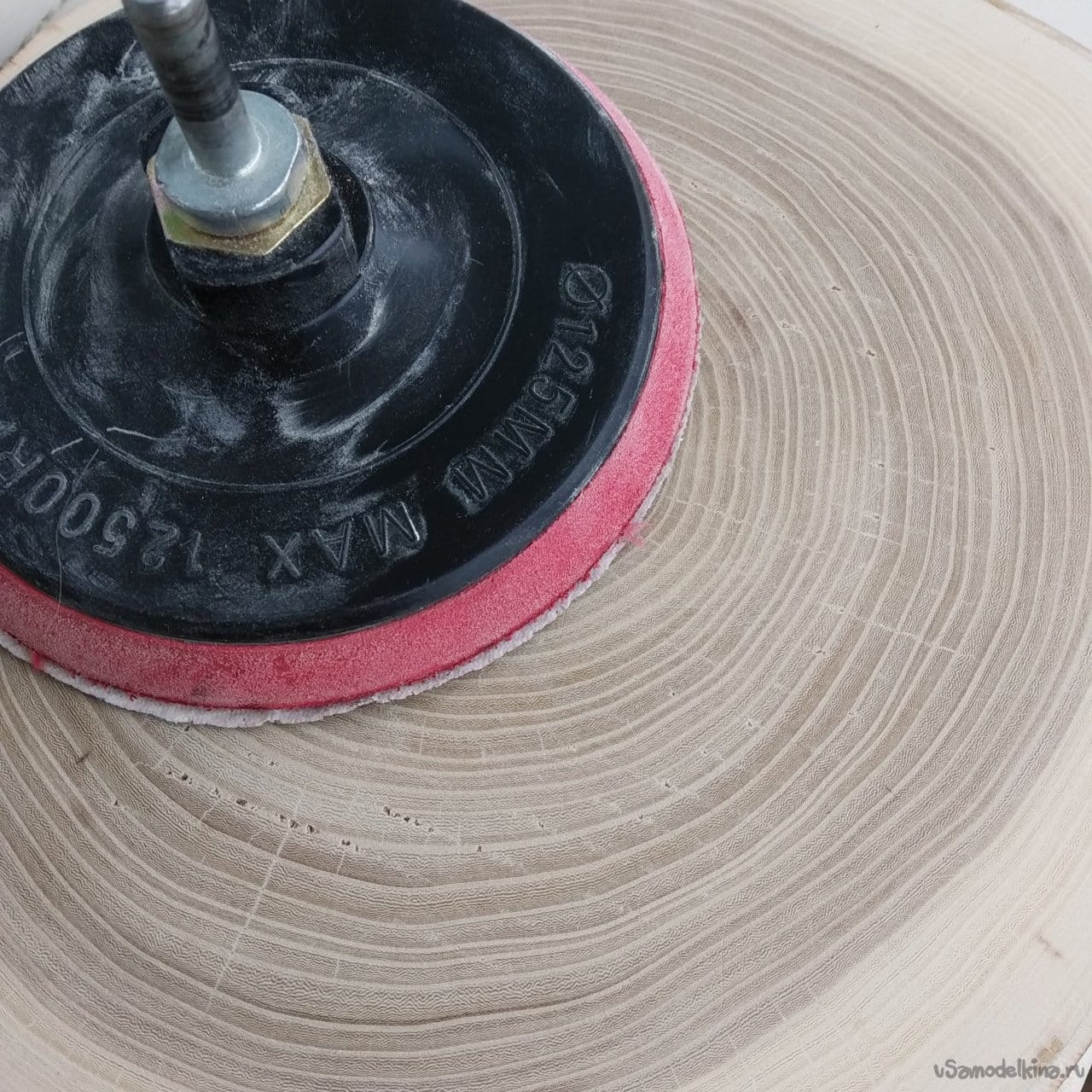 During breaks during charging I I also sanded this saw cut by hand. Not very efficient, but nevertheless progress has been made.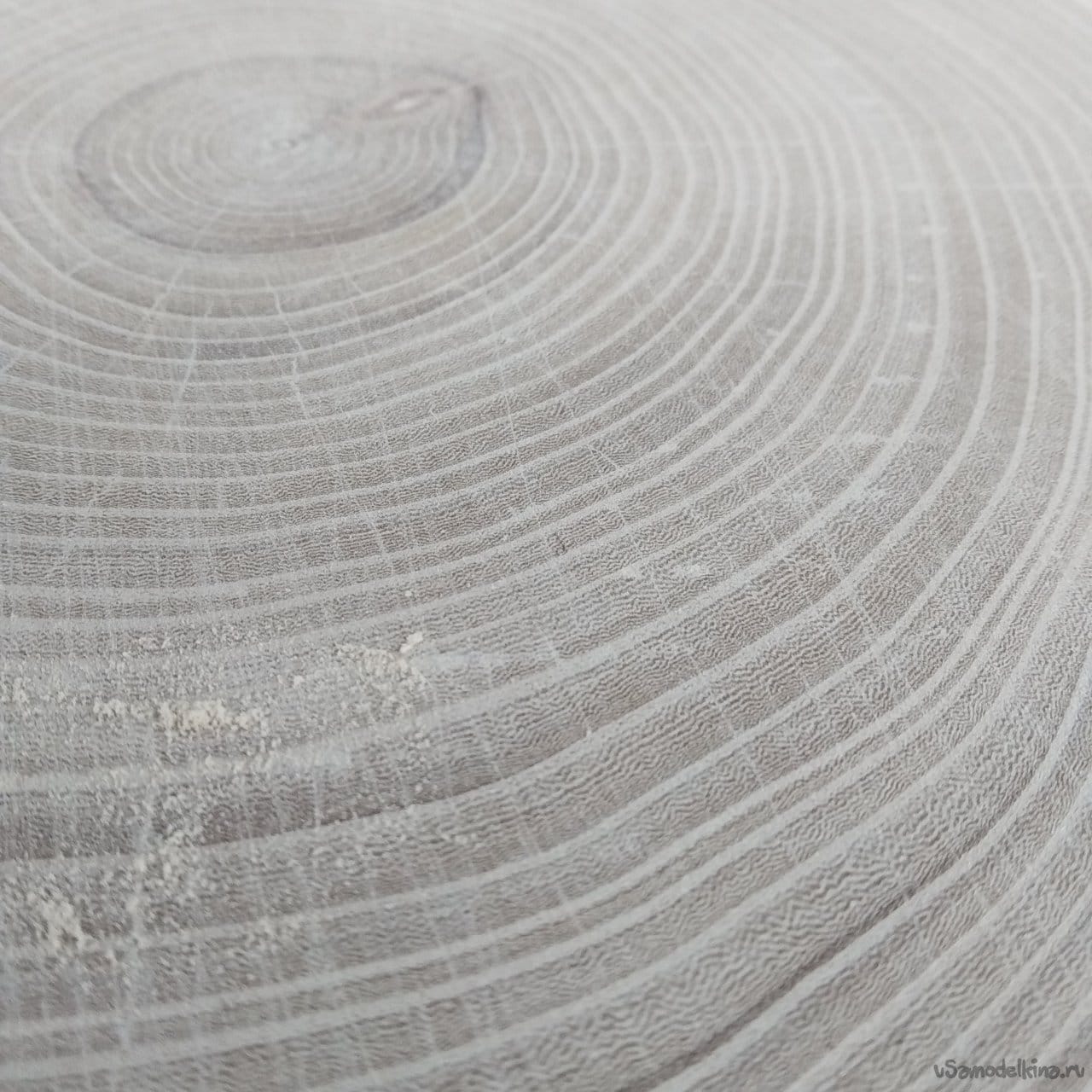 The caverns, of course, did not go away, and I decided to apply the old method of quick filling of small cracks and such holes, namely superglue and wood dust. I just filled the caverns with dust, dropped glue into each one and covered it with dust from above.
< img class = "aligncenter" alt = "Elm serving board" src = "https://usamodelkina.ru/uploads/posts/2021-02/1613062762_img_20210202_162621.jpg"/> There are glue stains, but they were partially gone with grinding, and after finishing they disappeared altogether.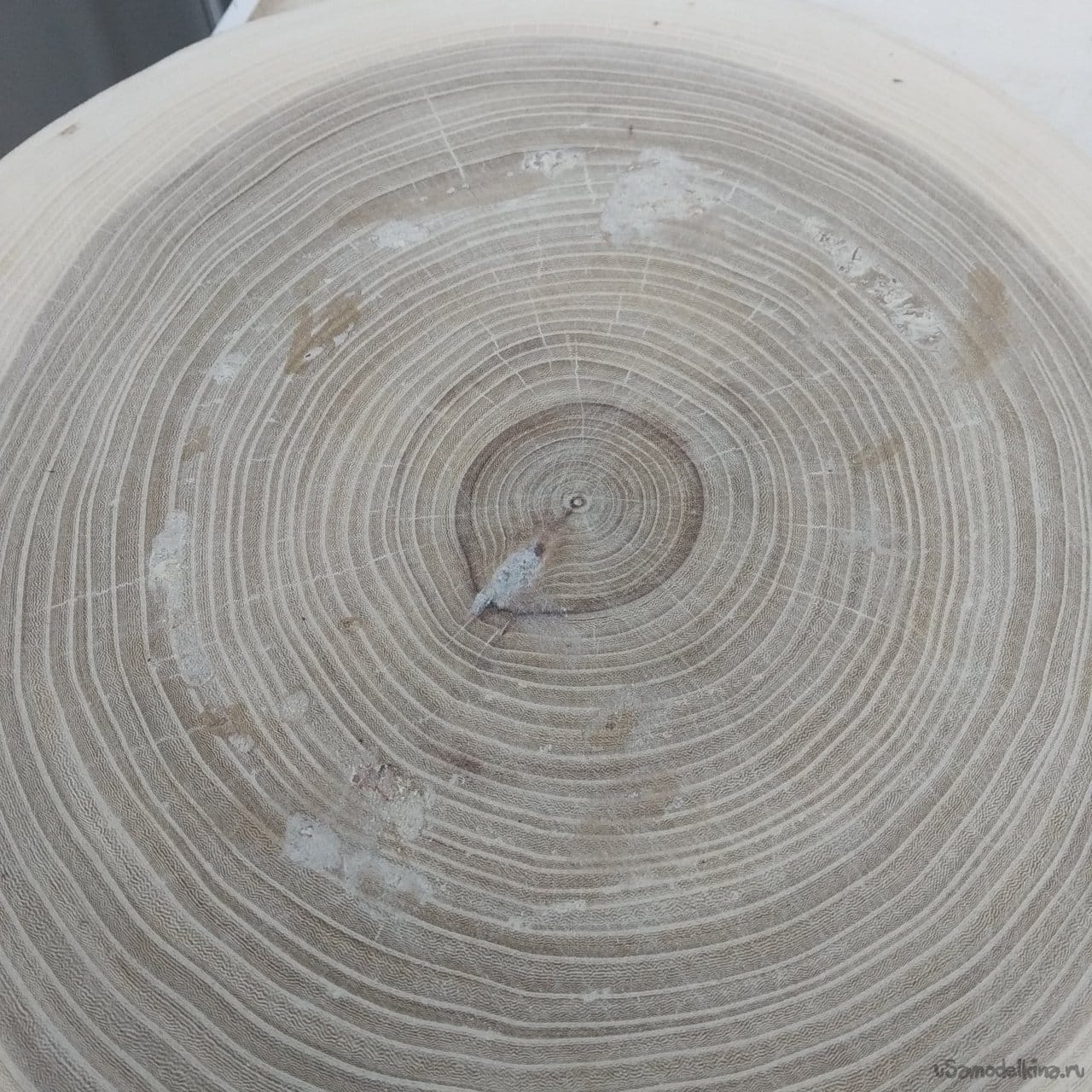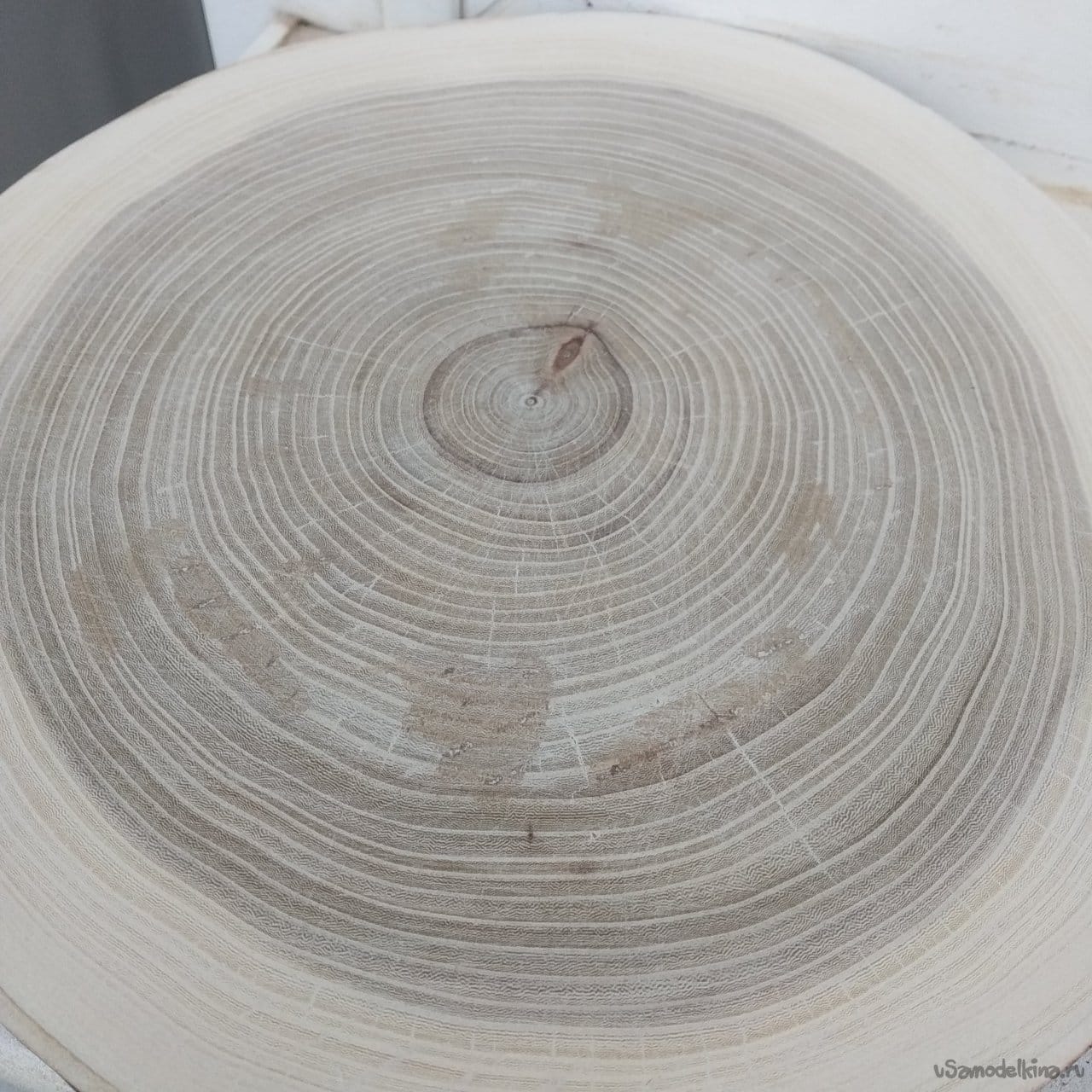 Then I loaded the drill again and I ran 80 sandpaper on all surfaces.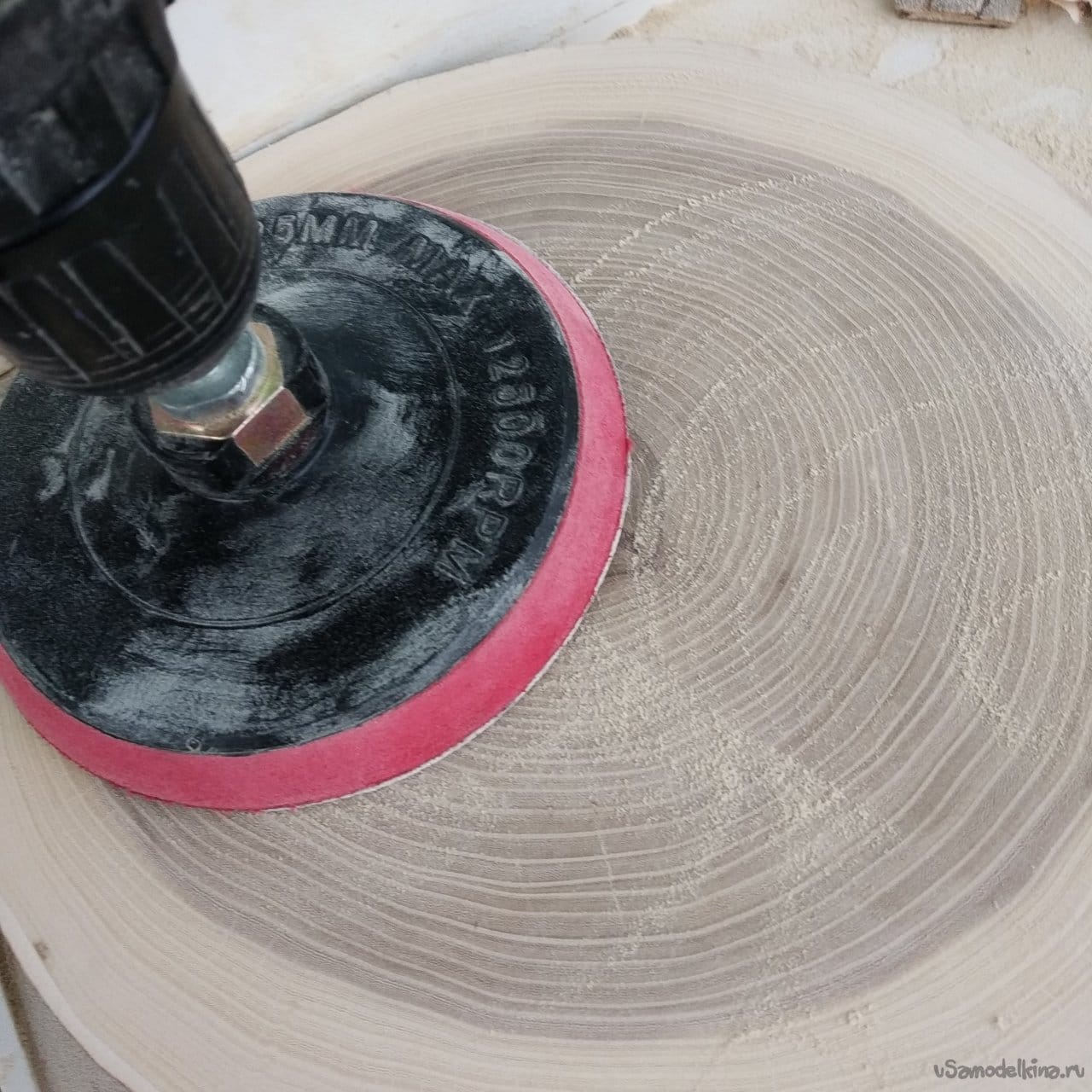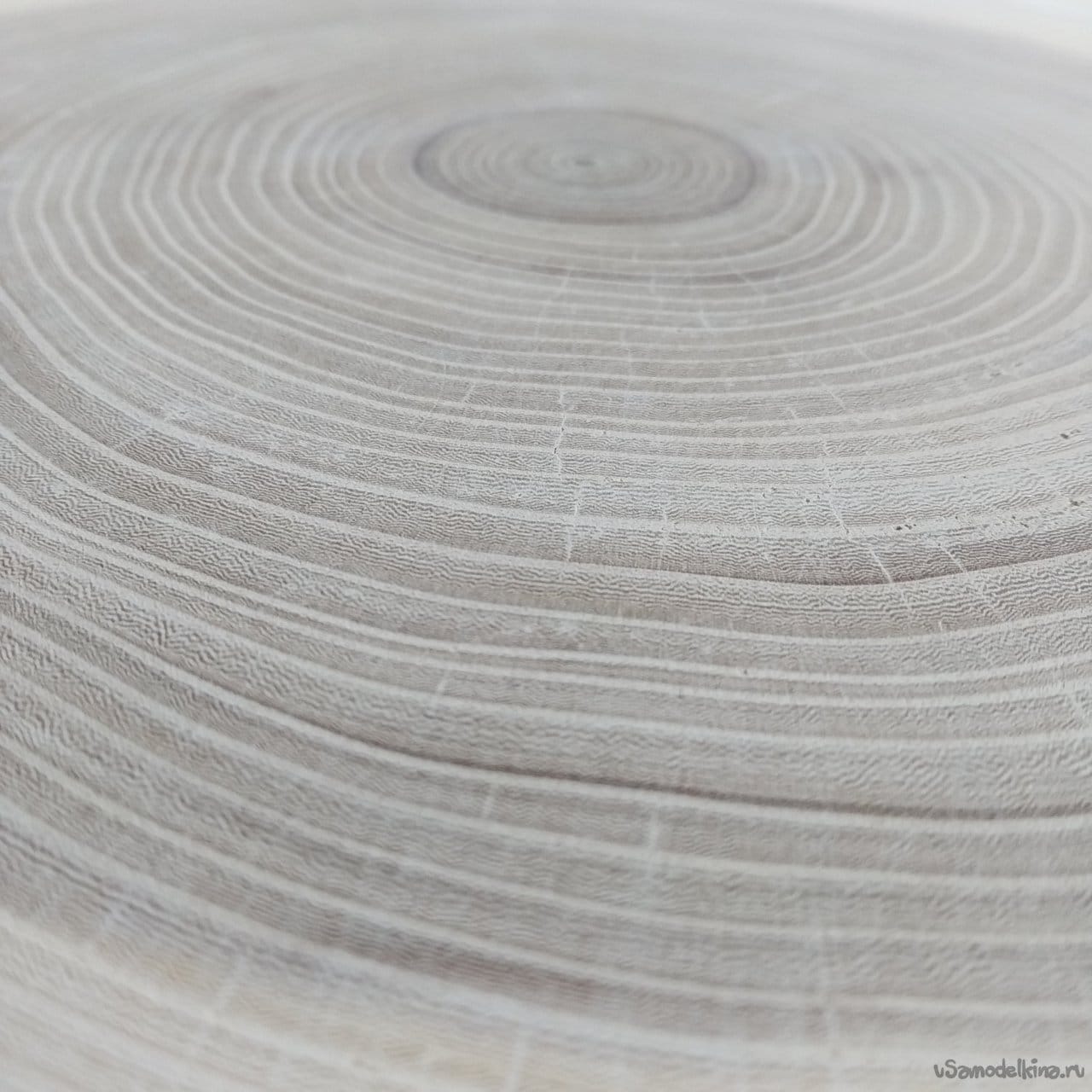 And, finally, the final grinding with those same grinding sponges.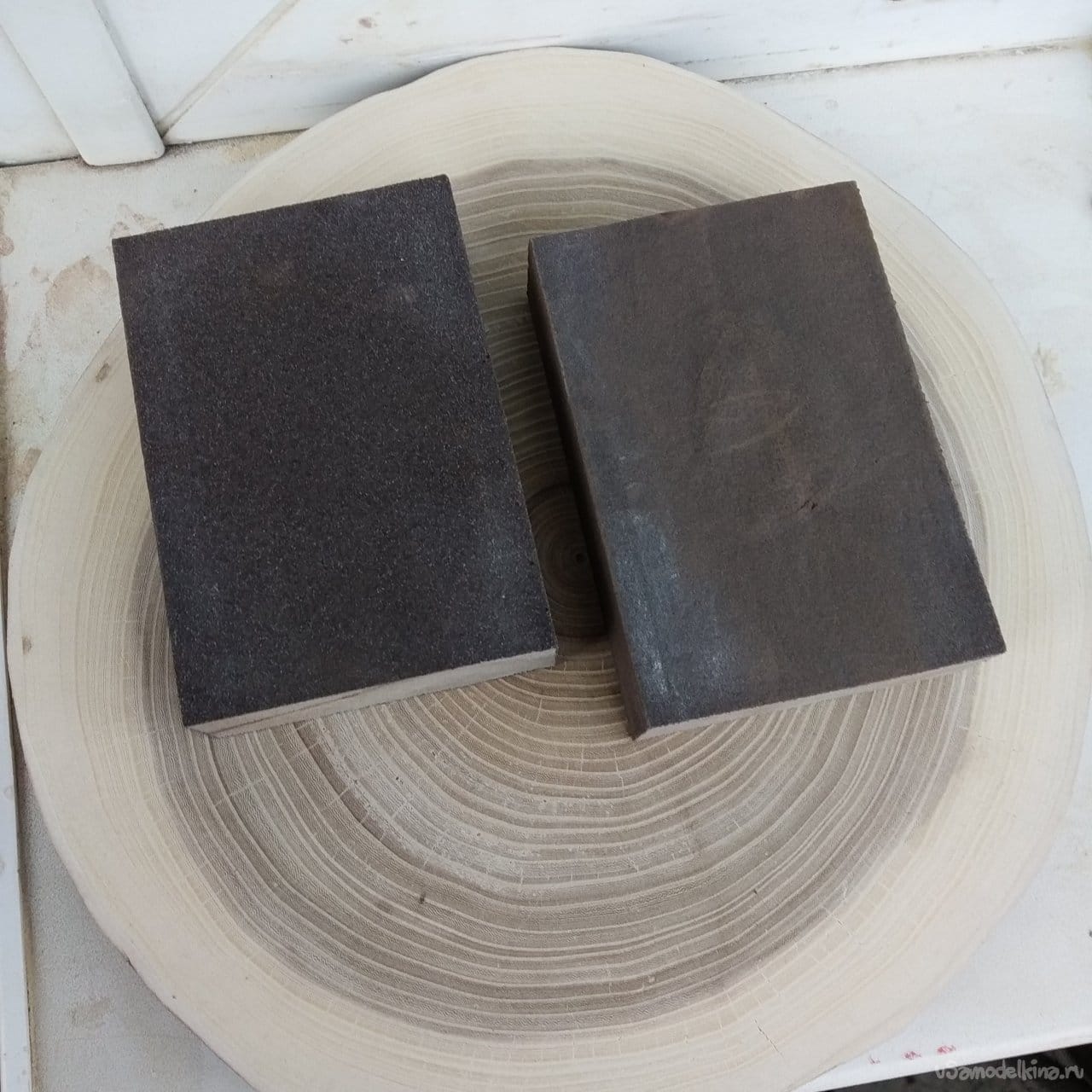 First, a large grain, after which the board became pleasant to the touch.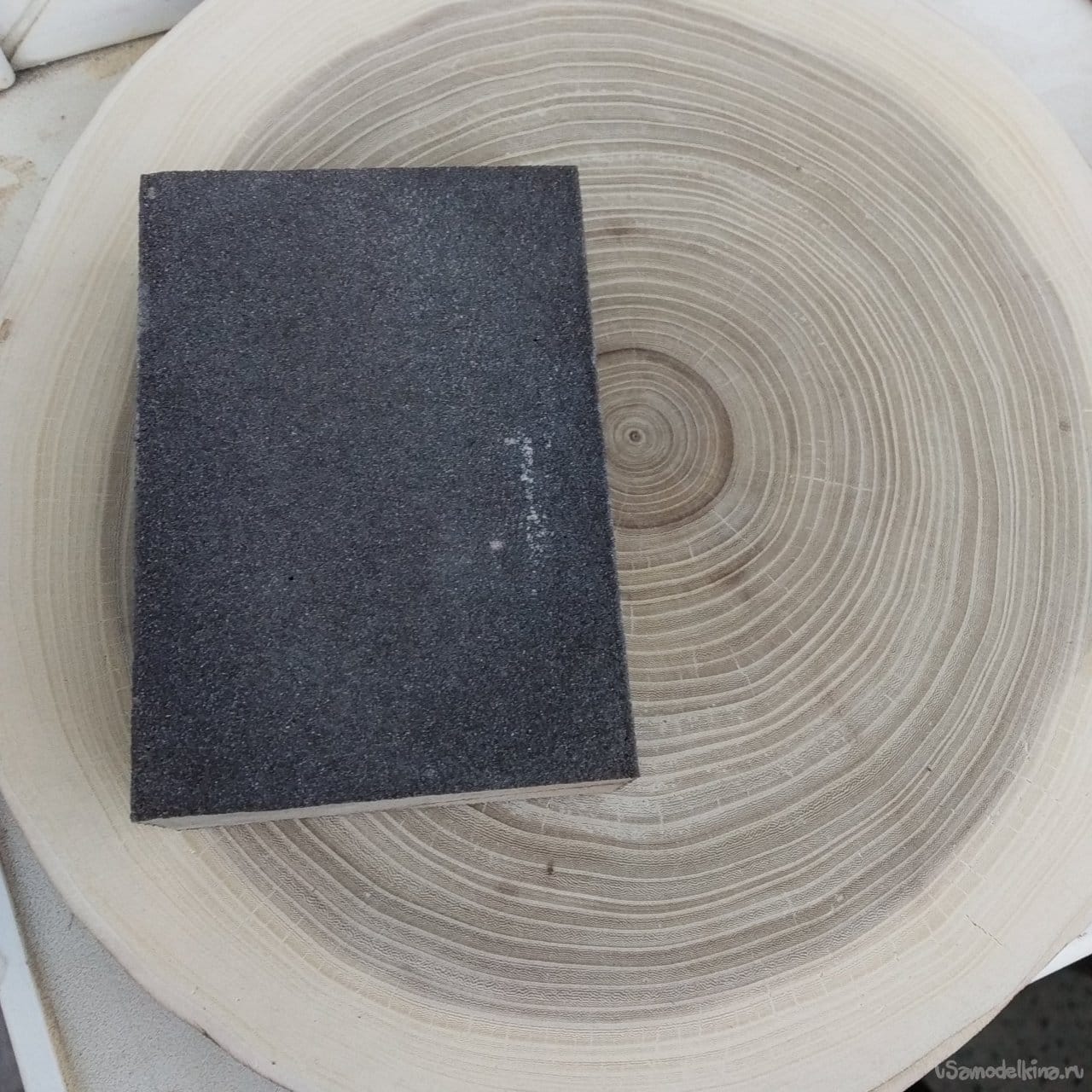 Then a fine abrasive, which gave the board an almost glossy sheen.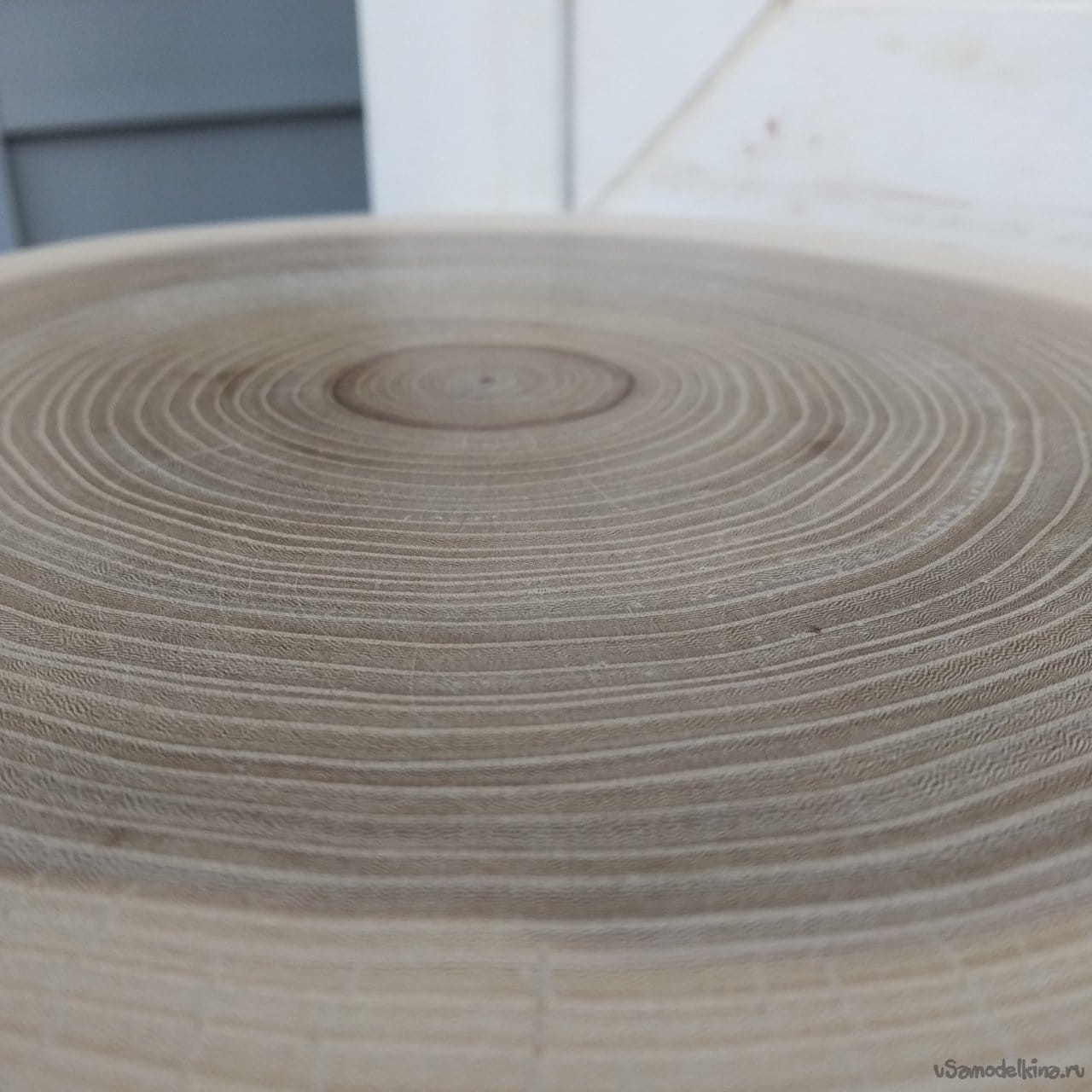 Well, the finishing coat. I used a dense mastic based on carnauba wax, which is used to cover the cutting boards.

After coating, the board revealed a bright, beautiful color, similar to walnut wood.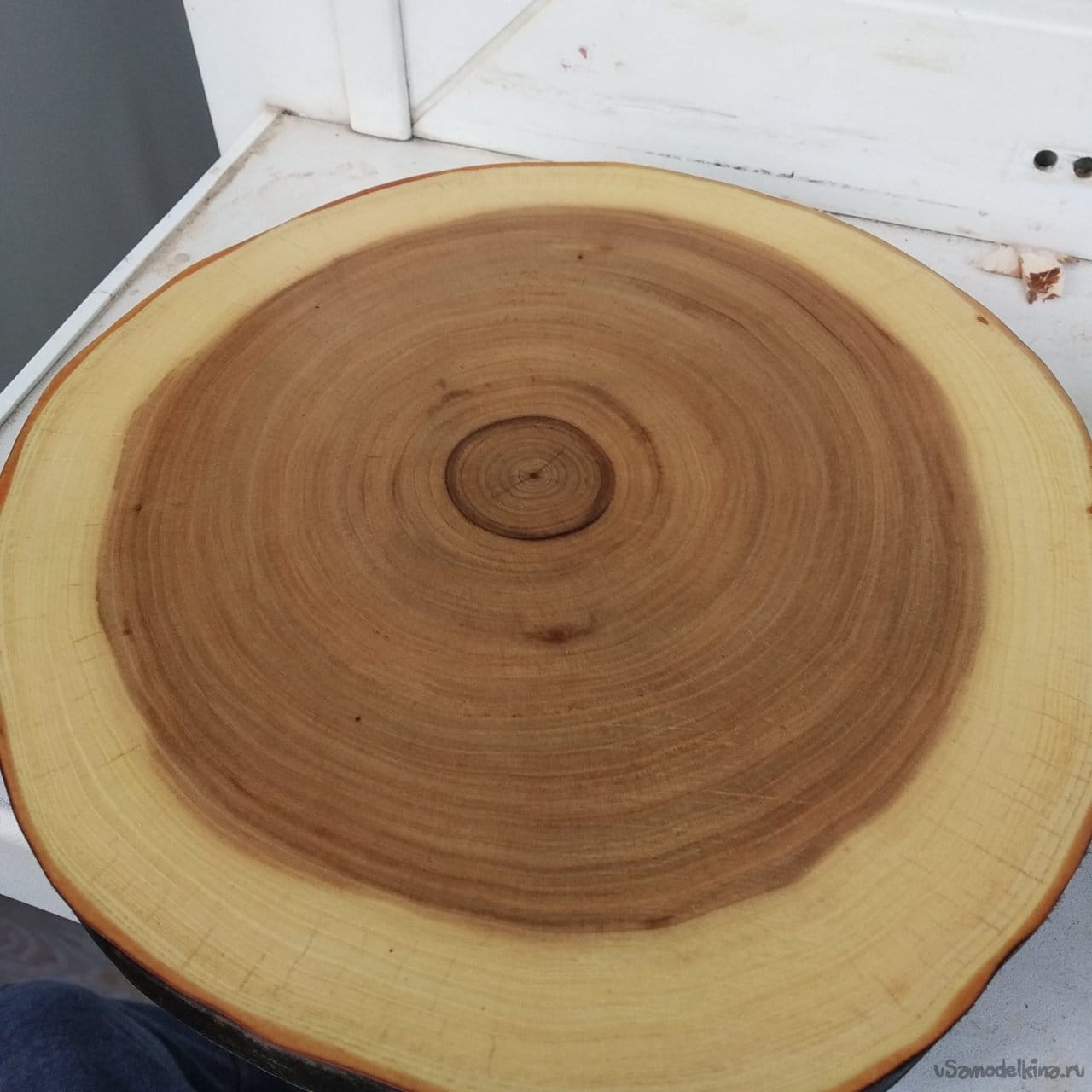 Also the wax opened strong, on in my opinion, the jambs with sanding, namely, traces after 40 emery, which are difficult to remove.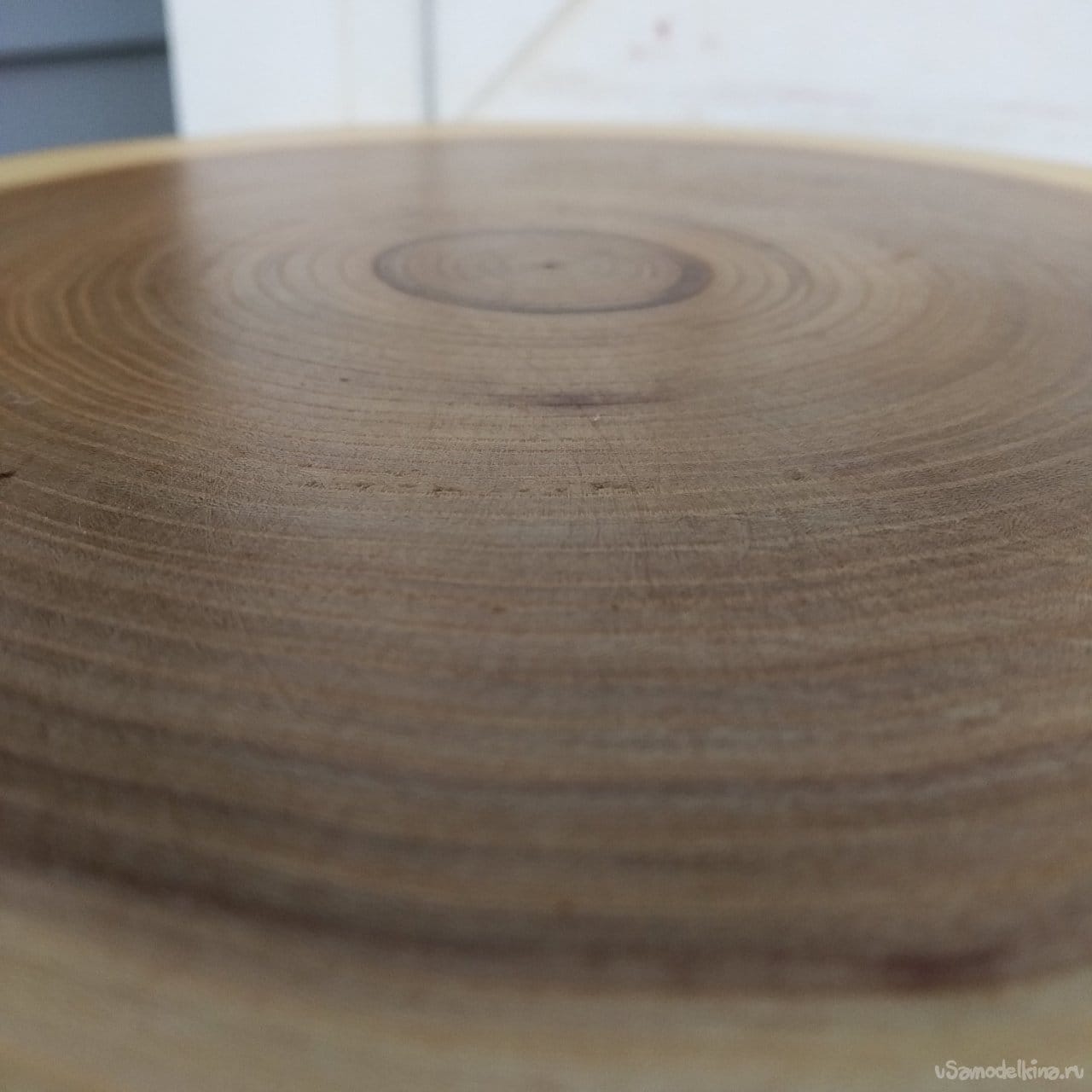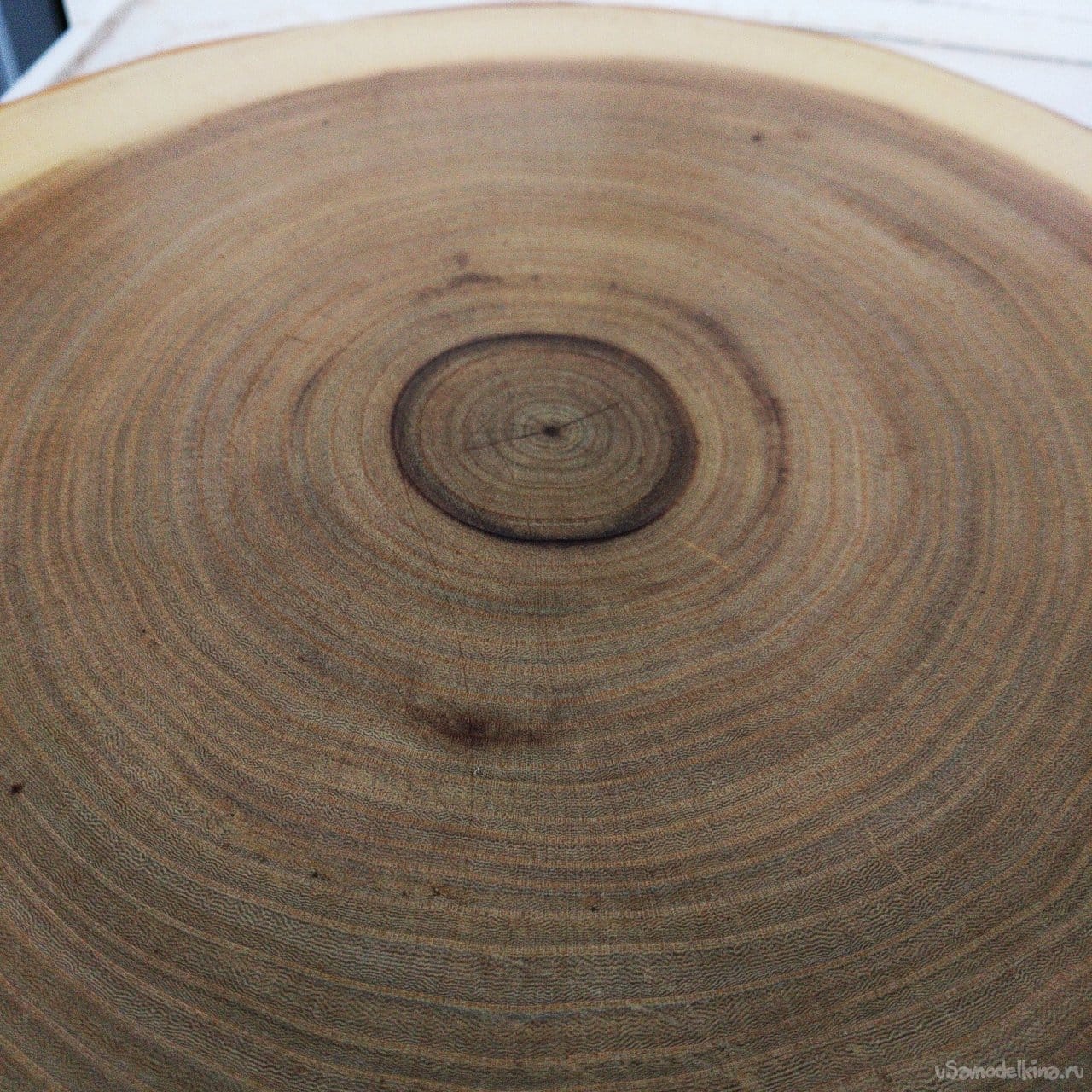 But, nevertheless, the board turned out and turned out to be quite good. It can be used to serve cheese, meat, and any, in general, cuts and delicacies. To be honest, I don't like the color of the board. I expected colder tones, so I will cover with clean melted wax in the future. But, nevertheless, a very interesting wood texture with pronounced, slightly chaotic annual rings was expressed. But all the same, this yellowness of the sapwood reminds me of a pine tree.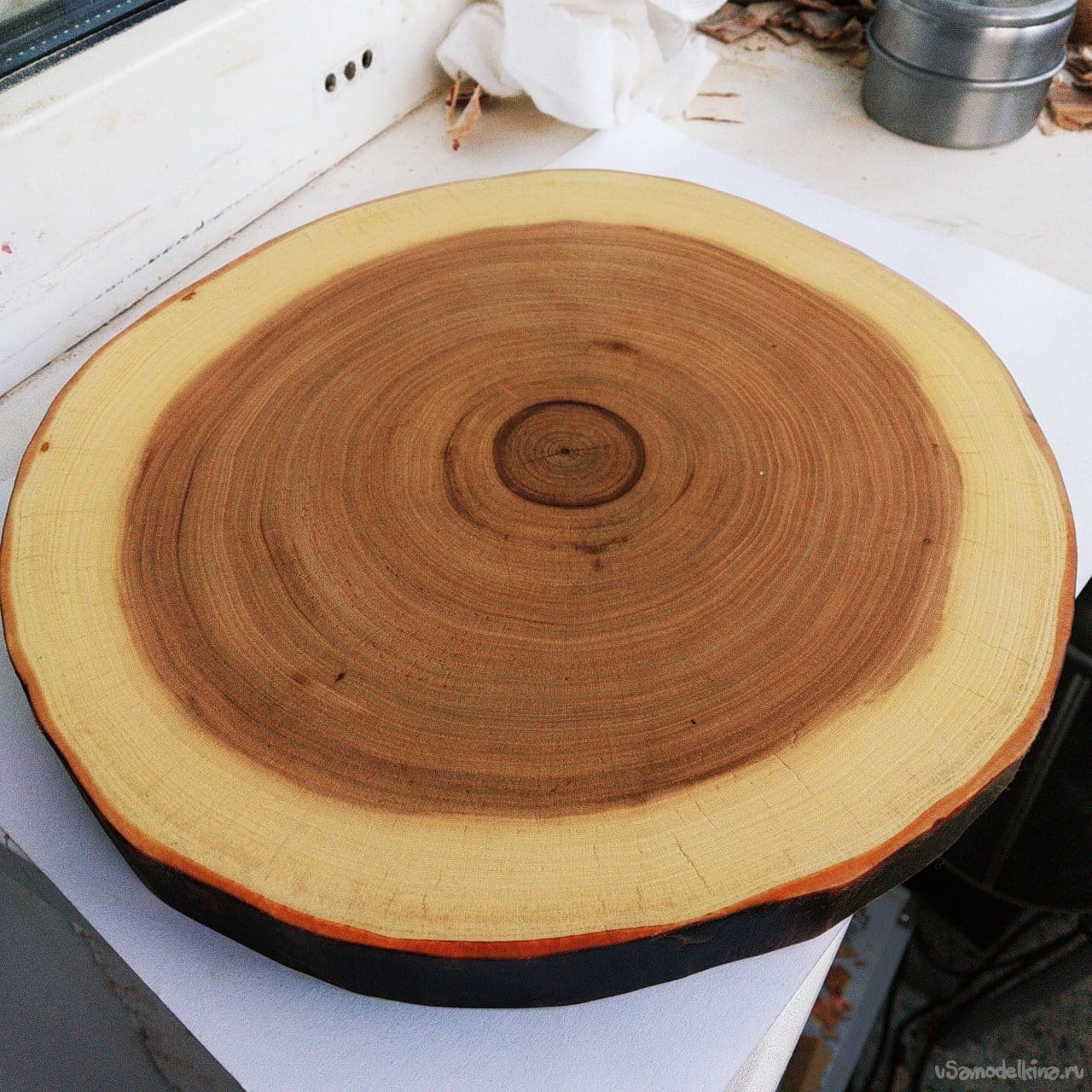 In general, that's all.
All good!