DIY
Defroster No. 3 washer fluid in the car (the most unsuccessful)
Tests of "lamp" washer defroster
Skip the introductory part, everything is clear anyway (previous versions are here №1 and # 2 ).
In the internet, I came across a cool advice to warm the anti-freeze with 12 V bulbs, and in order not to burst, turn them on sequentially, so that each one had 6 V and they were warmed up. We are trying to assemble this, 2 lamps for 30 rubles each, soldered with a soldering iron for simplicity.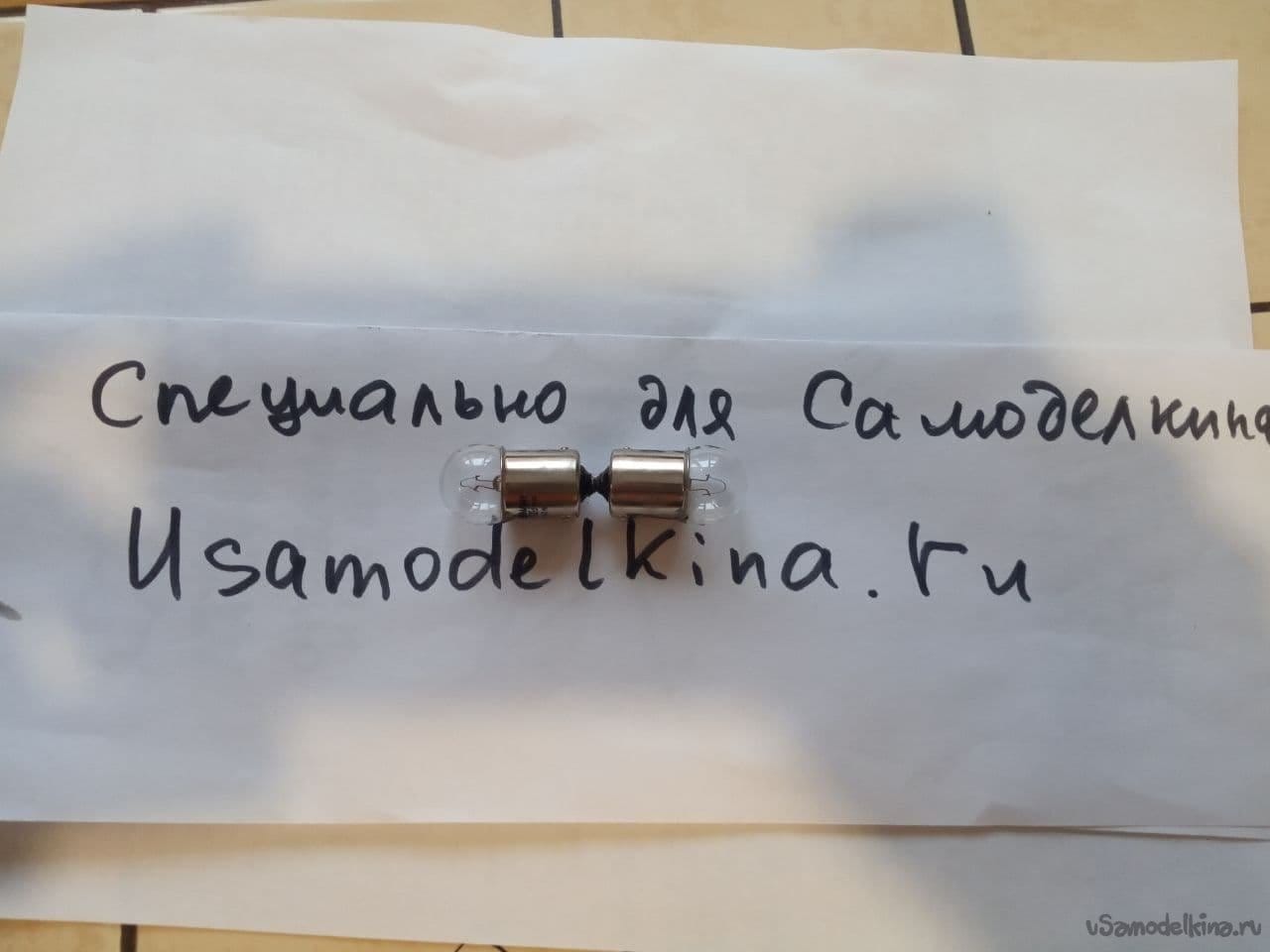 But in appearance the design turned out to be unreliable, so I decided to glue the thin spot with Grip, as usual. To prevent it from spreading, we make a plasticine mold and in 2 passes we get what we expect.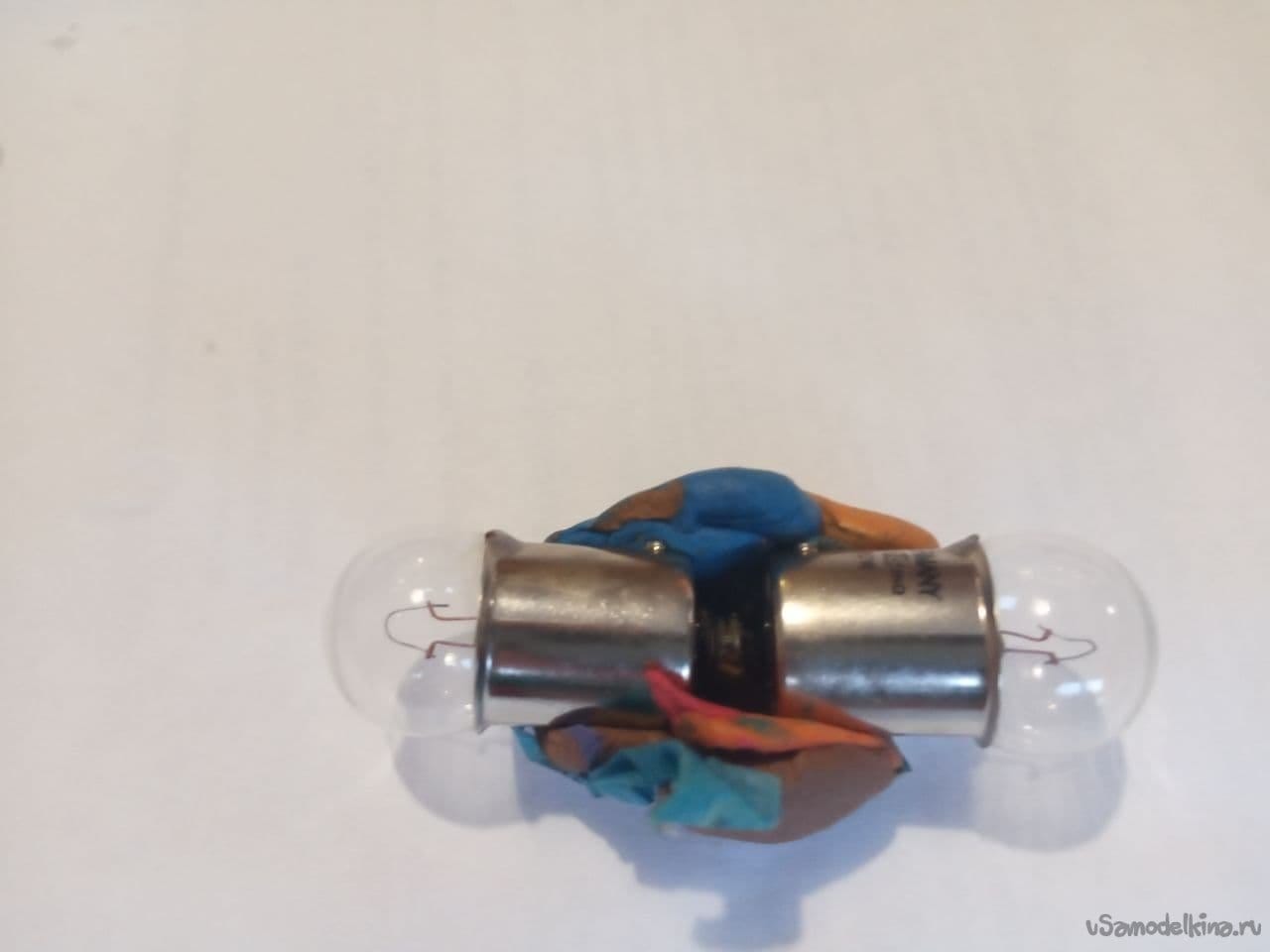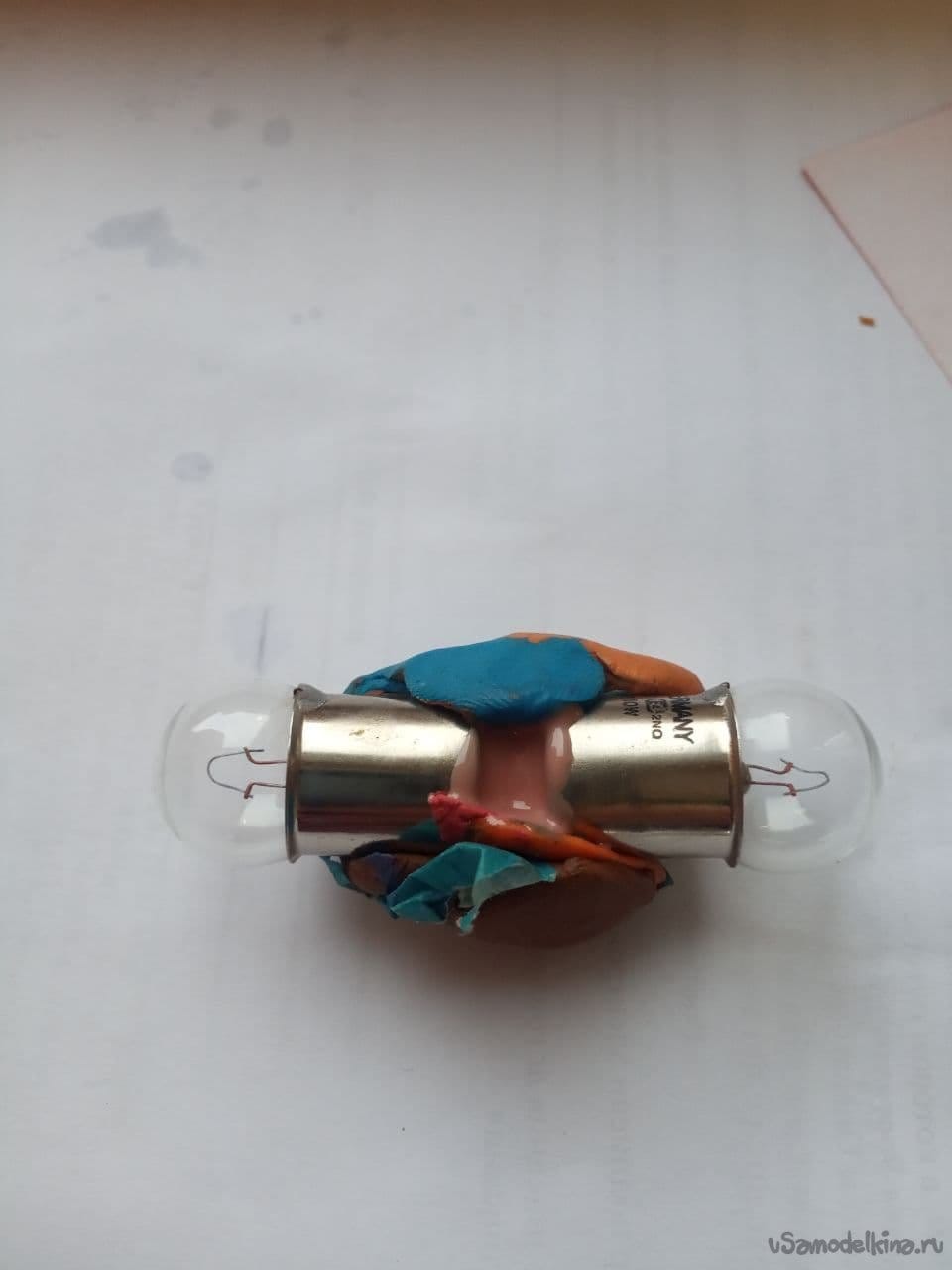 But bam, this structure falls to the floor and one lamp is shattered. I am trying to assemble on the one remaining, since the Product is almost ready. At the same time, we will check how well it will heat up. Now 1 lamp is connected directly to 12 V, I do not remember the power, it is small.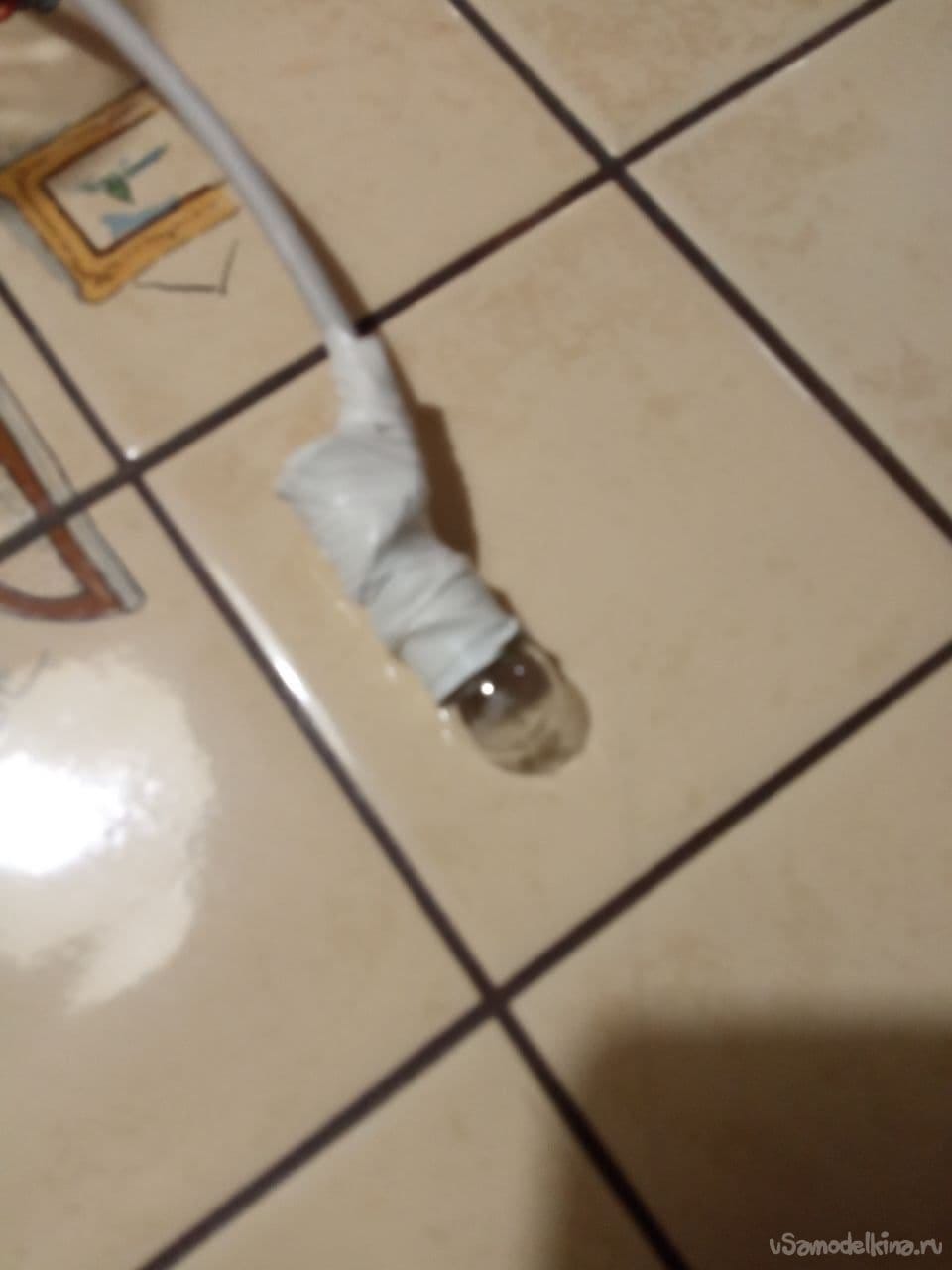 I immerse myself in water and even connect to 12 V (I accidentally glanced at the ceiling and realized that I have wonderful 12 V lamps in my kitchen, instead of one I stuck the Product wires). I did not see a worse result: in an hour, the water heated from cold to room temperature, although the lamp was shining brightly enough. Conclusion: this is the most unfortunate way of heating the washer from all I have studied, but it also takes place due to the simplicity of manufacture and the availability of components. You can increase the power of the lamp, but it will be larger in size and will not fit into my neck. My choice is a ceramic or porcelain resistor, and on the advice of experienced people, if possible, I will buy 3 ohms or 4 ohms and forever mount them in the tank, connect them to the headlights or dimensions and turn them on through a switch with indication, as I wrote above.
And then I had a spare part made by my wife. In a past life, it was a BOOSTER, it is also JUMP STARTER, a shnyaga for starting a dead battery, but in the hands of my wife, who reversed the polarity, it turned into a handful of ash. Only "crocodiles" survived, and now they found a use: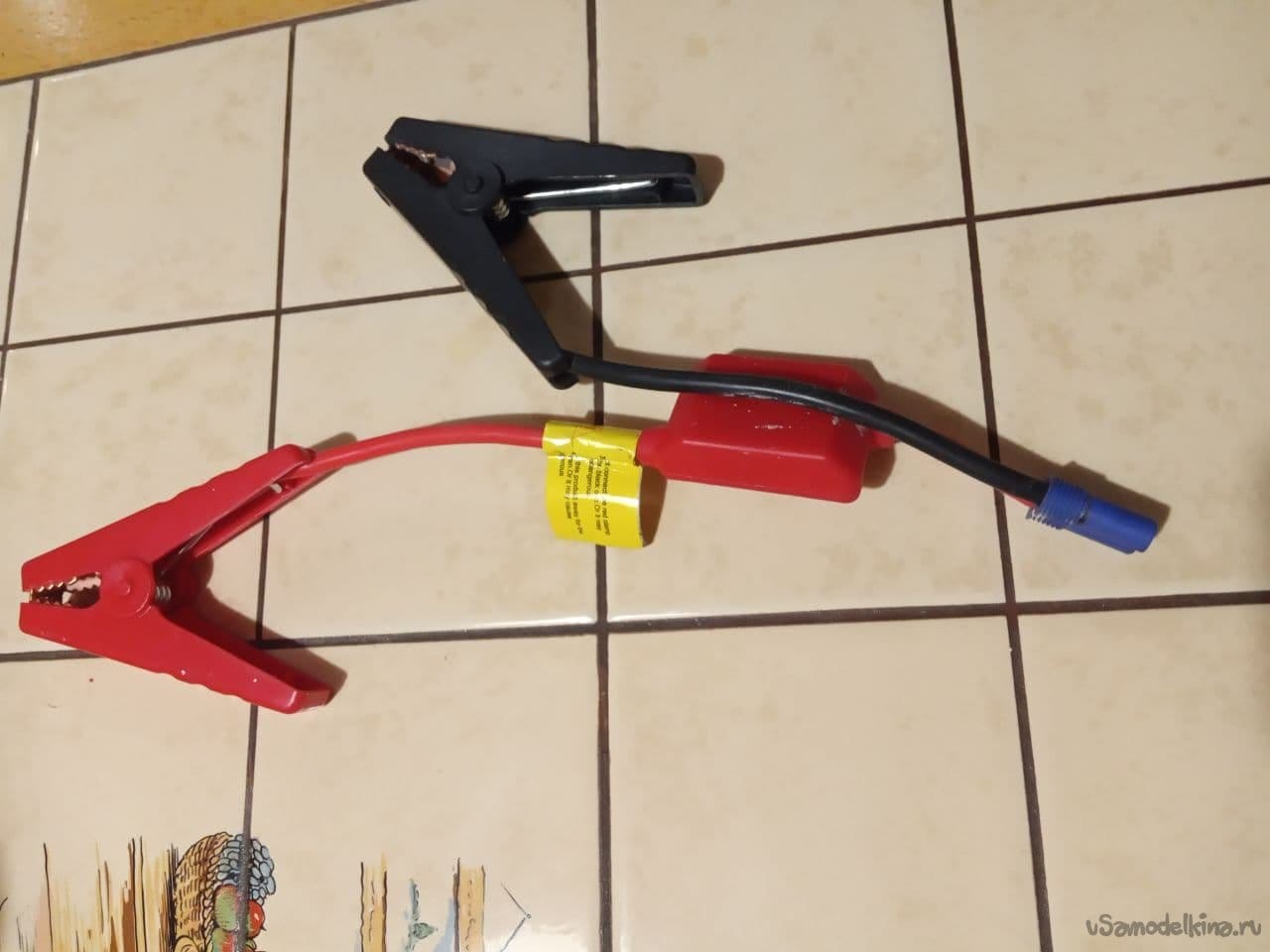 Selling this homemade product or custom made. Email me or leave comment to discuss details.