Lifestyle
Watch: The egg vending machine changing lockdown shopping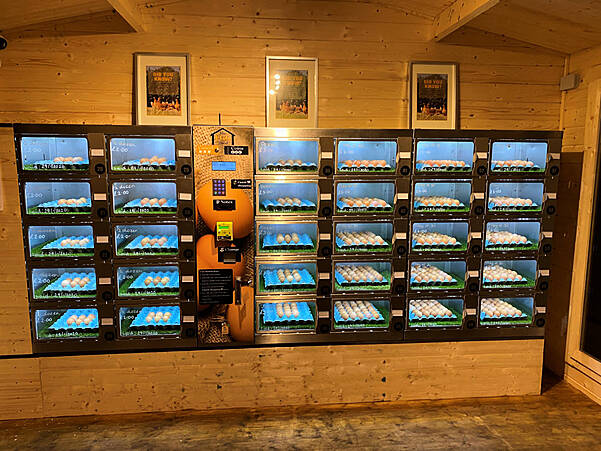 The Egg Shed vending machine (The Egg Shed/PA)
Going food shopping can feel a little fraught these days, but what if there was a novel way to pick up your next box of eggs? Well, two young farmers have come up with an innovative way of selling their eggs: via vending machine.
Ben Wilson, 33 and Ella Westerhuis, 27, have set up The Egg Shed on Wilson's land in Weston in Hertfordshire, in the south of England, supplying honey and Westerhuis' family's free range eggs.
Nifty, in support of farming and a fun way to shop – what is not to love?
Find out more about The Egg Shed at facebook.com/theeggshedweston.