Lifestyle
Kendall Jenner announces own tequila: 6 other celebrity booze brands to try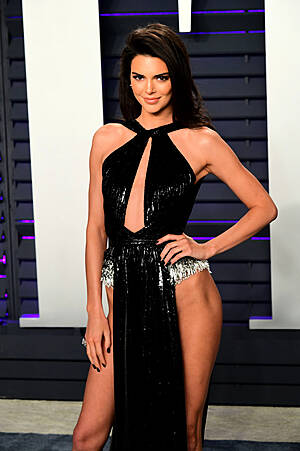 Kendall Jenner
Model Kendall Jenner is the latest celebrity to set up her own booze brand.
"For almost 4 years I've been on a journey to create the best tasting tequila," the 25-year-old wrote on Instagram. "After dozens of blind taste tests, trips to our distillery, entering into world tasting competitions anonymously and WINNING ..3.5 years later I think we've done it! This is all we've been drinking for the last year and I can't wait for everyone else to get their hands on this to enjoy it as much as we do!"
Called 818 Tequila, Jenner says it is "coming soon".
Spirits seem to be well and truly in among the rich and famous. Here are a few more celebrity tipples to try…
1. Villa One – Nick Jonas
Can you guess how many tequilas we tasted to get Villa One JUST right? #VillaOne #LifeAsItShouldBe pic.twitter.com/grRdlpw4pQ

— Villa One (@villaone) January 1, 2020
Villa One is a tequila brand co-founded by musician Nick Jonas. There are three types on offer, all produced in Jalisco, Mexico: silver ("a clear liquid with silver shades"), reposado ("a light gold liquid aged in American oak barrels for six months") and anejo ("aged for more than 12 months in American oak barrels, resulting in a dark amber color, with notes of rich caramel, wood, vanilla wafer banana essences on the nose").
2. Casamigos – George Clooney
Post-slope defrosting pic.twitter.com/F10icLSgI1

— Casamigos (@Casamigos) February 11, 2021
Co-founded by George Clooney, Rande Gerber and Mike Meldman, Casamigos isn't just about tequila, but mezcal as well. The trio note on their website: "Our idea was to make the best-tasting, smoothest Tequila and Mezcal that didn't have to be covered up with salt or lime."
3. Virginia Black American Whiskey – Drake
Co-founded by Drake, the three words used to describe Virginia Black American Whiskey are rich, decadent and smooth. A blend of different aged bourbons, it looks more like a supersized perfume bottle than anything to do with whiskey.
4. D'Usse Cognac – Jay-Z
Distilled to perfection. #DUSSEFriday #DUSSE #Cognac pic.twitter.com/vxGMddFzwE

— D'USSÉ (@DusseCognac) March 13, 2020
First launched in 2012, D'Usse Cognac was founded by Jay-Z.
The brand produces two types of cognac: D'Usse VSOP; aged for at least four and a half years, it's described as: "Distinctively and unexpectedly smooth, each taste reveals hints of spices and almonds with undertones of honey and dried fruits as the grand finale", and D'Usse XO; aged for a minimum of 10 years, "delivers rich notes of ripe blackberry and apricot, layered with hints of dark chocolate and walnut, culminating in an exceptionally balanced finish".
5. Haig Club – David Beckham
Clubman and Cola, the ideal mix for every stylish occasion #Clubman #ClubmanAndCola #LoveScotch pic.twitter.com/vqWbZHHvOh

— Haig Club (@HaigClub) March 20, 2017
With a distinctive blue bottle that wouldn't look out of place in your bathroom cabinet, Haig Club is co-owned by David Beckham.
A single grain Scotch whisky, its tasting notes are: "Icing sugar or coconut creamy sweetness, butterscotch, and a mouth-watering spiciness. Like a tropical fruit salad with a fresh clean balance," and its finish? "Short and very clean, with traces of freshly sawn wood."
6. Teremana – The Rock
Founded by Dwayne 'The Rock' Johnson, the name of tequila brand Teremana means 'spirit of the earth'. It's distilled in handmade copper pot stills, and produces a blanco with, "notes of bright citrus with a smooth, fresh finish", and reposado ("oak and vanilla with a smooth, rich finish").
Sustainability is at the heart of Teremana, with the brand converting leftover agave fibres into organic fertiliser.