Lifestyle
All the highlights from day three of London Fashion Week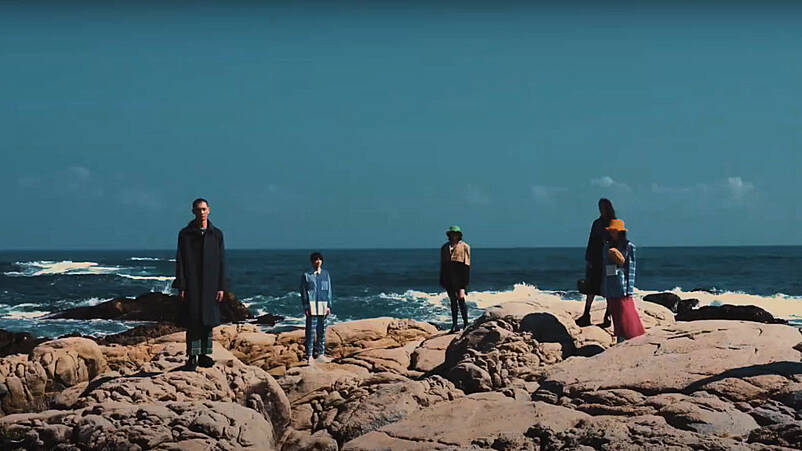 Jamie Wei Huang autumn/winter 2021 video
Free of the constraints of the live catwalk format, the online remit of this London Fashion Week has allowed the British fashion set to think outside the box and really get creative with visually striking presentations.
Here are the highlights you might have missed from day three of the autumn/winter 2021 showcase…
Marques'Almeida
Husband and wife duo Marta Marques and Paulo Almeida enlisted their ongoing collaborator, Portuguese singer Nenny, for a performance film. The 18-year-old showcased five looks from the Marques'Almeida AW21 collection while performing songs from her debut album.
Outfits included a colourful tie-dye shirt dress with voluminous sleeves and an embellished shirt in the brand's trademark textile, denim. Watch the full video here.
Bianca Saunders
Menswear designer Bianca Saunders presented a short but dramatic black and white campaign film called 'Superimposed' featuring tailoring and knitwear from her autumn/winter range. Directed by Daniel Sannwald, it was inspired by French filmmaker Jean Cocteau.
Preen by Thornton Bregazzi
For the second season in a row, Justin Thornton and Thea Bregazzi took to the great outdoors for a whimsical video featuring models frollicking in the countryside while wearing pieces from the Preen AW21 collection.
Focusing on oversized blue coats, ruffled black silk dresses, natty knitwear and floral headscarves, the largely muted colour palette featured flashes of emerald green and tomato red.
Jamie Wei Huang
Womenswear designer Jamie Wei Huang went down the music video route with a film starring London-based contemporary dancer Yu-Hsien Wu performing alongside indie rock band Fei Cheng.
Called 'Detour', the film was set by the sea and featured a troupe of models clambering over rocks while wearing Huang's colourful AW21 collection, a youthful offering that included oversized tailoring, bold check prints, bucket hats and furry cross-body bags.