DIY
Mallet of an unusual shape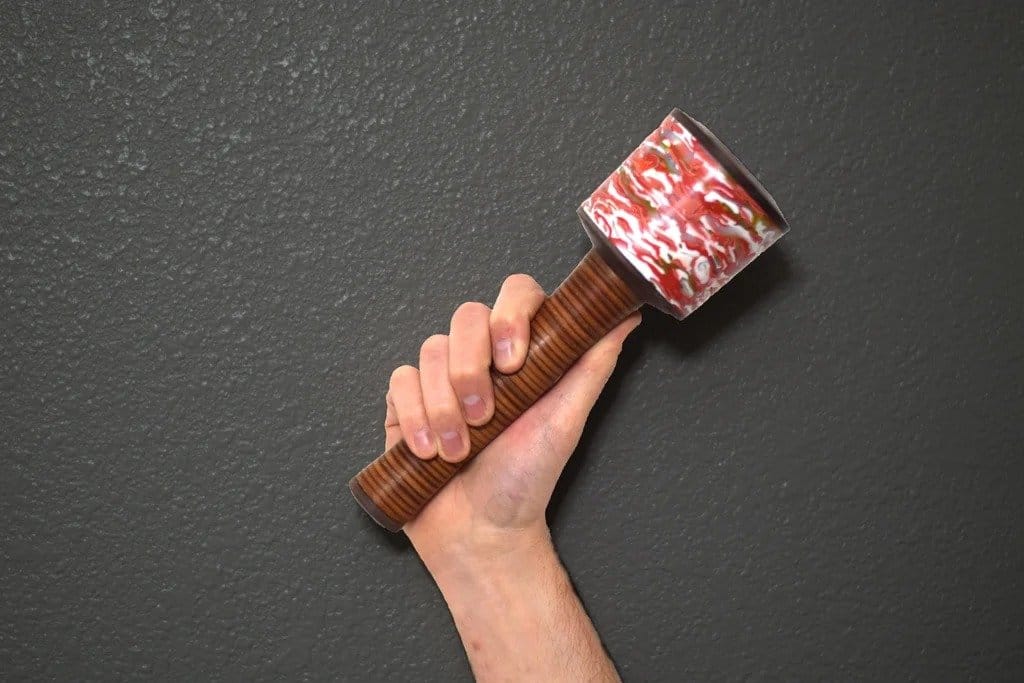 Unlike a classic mallet, such a tool has a working surface (striker) on all surfaces of the head. This allows you not to be distracted by "aiming" while working with wood or leather. In addition, the head of this tool is made of recycled plastic waste and this is another plus in the process of protecting nature.
Tools and materials:
-Second-hand plastic cans;
-Metal can;
-Metal clamps;
-Plywood;
-Leather;
-Circulum;
-Pin with thread;
-Washers and nuts;
-Epoxy resin;
-Contact-cement ;
-Beewax;
-Band saw;
-Drill;
-Bake;
-Lathe;
-Smear paper;
-Scissors;
-Vise;
-Haw for metal;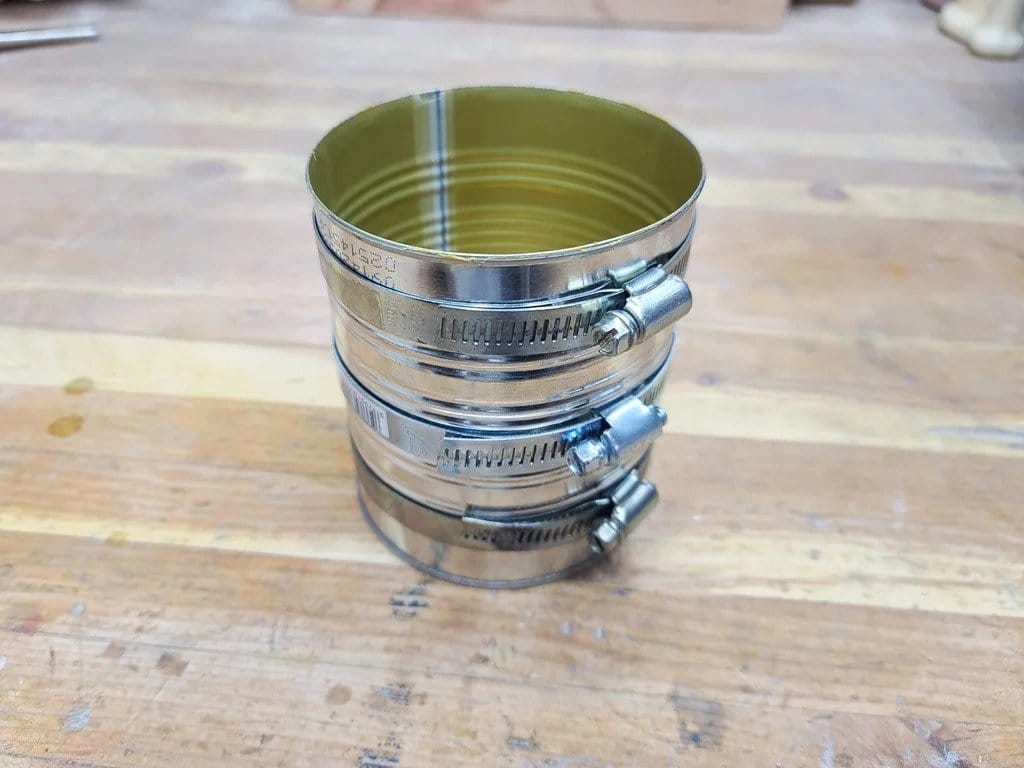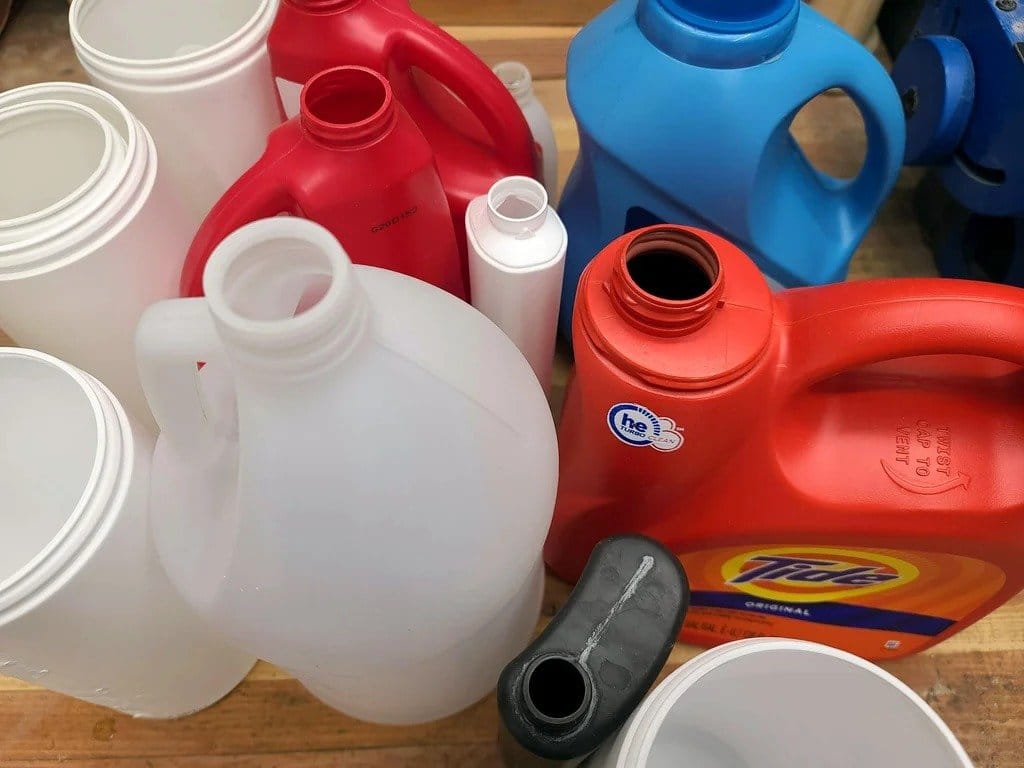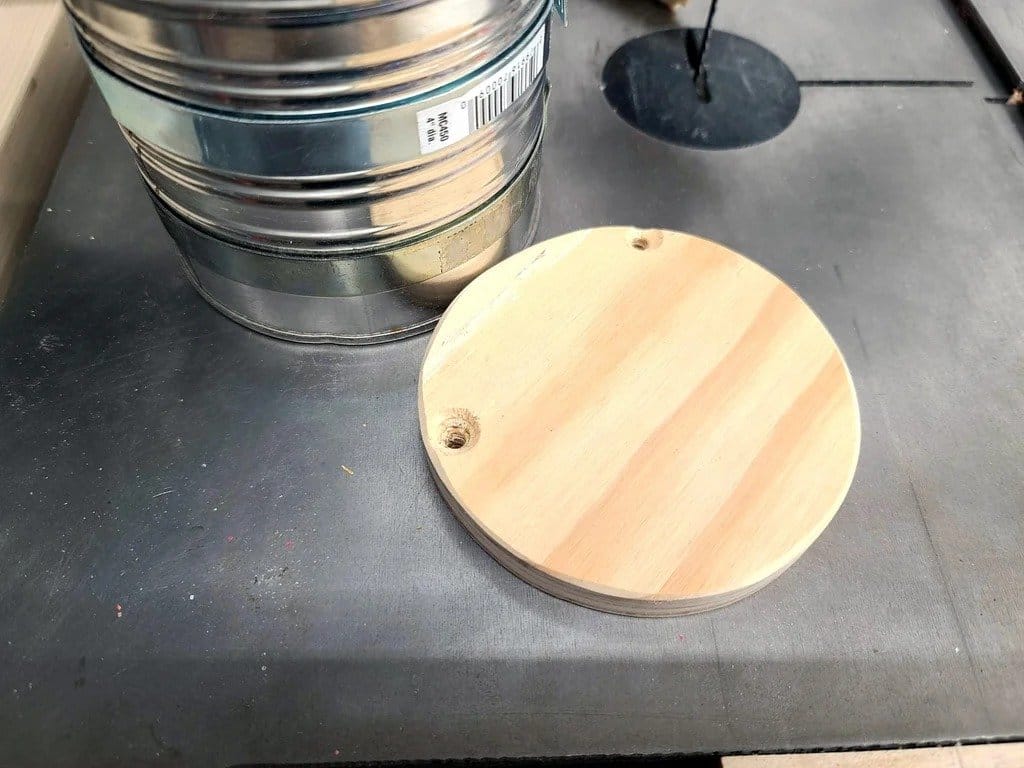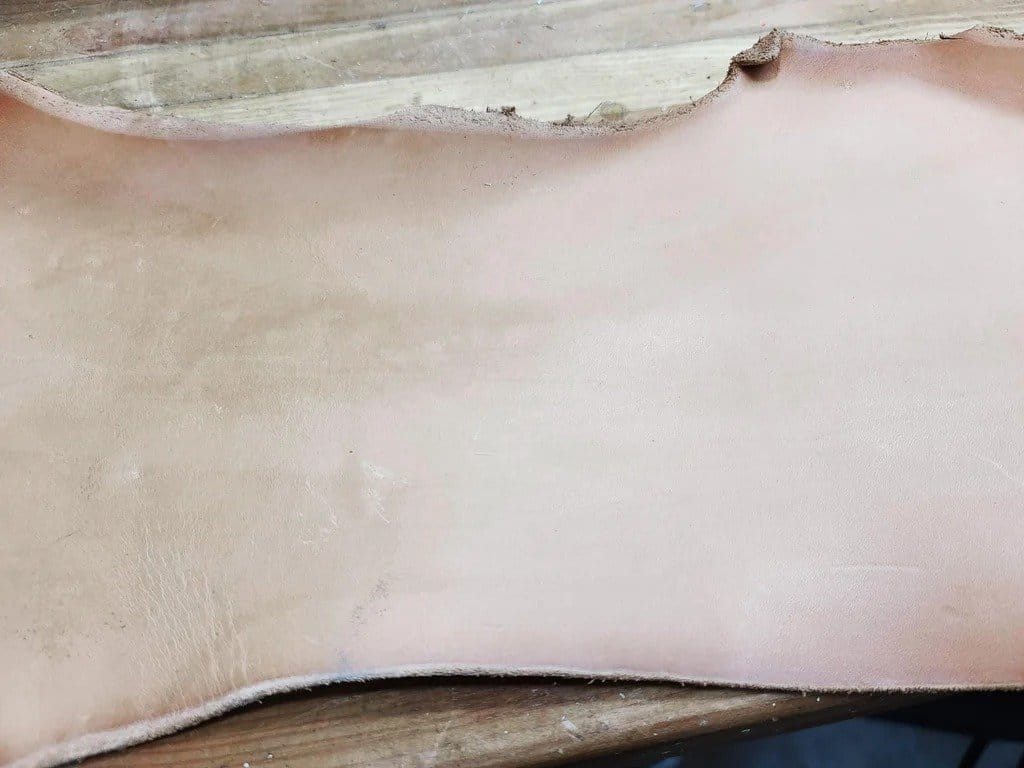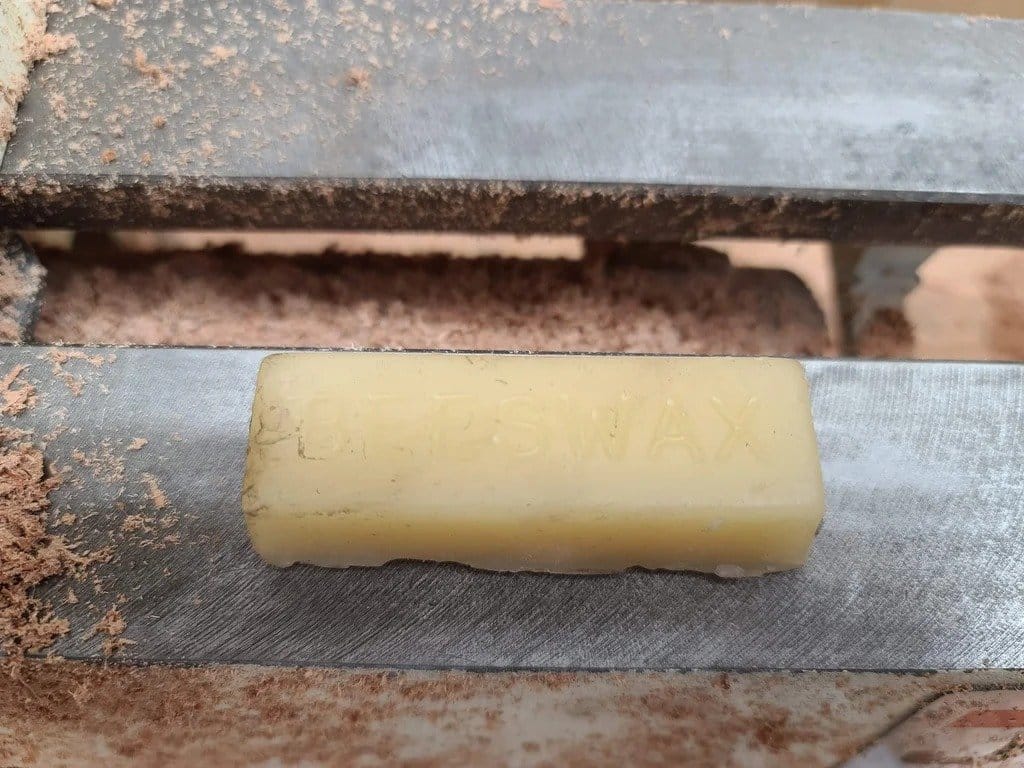 Step one: plastic melting
Impact part of the mallet will be made of HDPE plastic. The master cuts the canisters into small pieces with a band saw.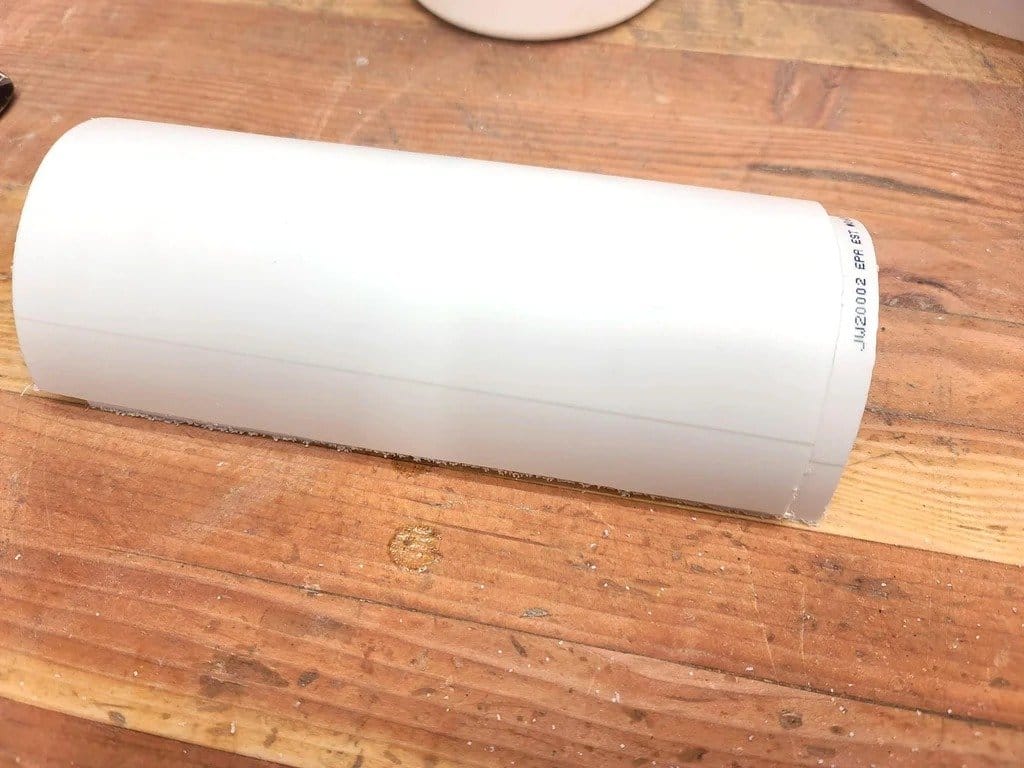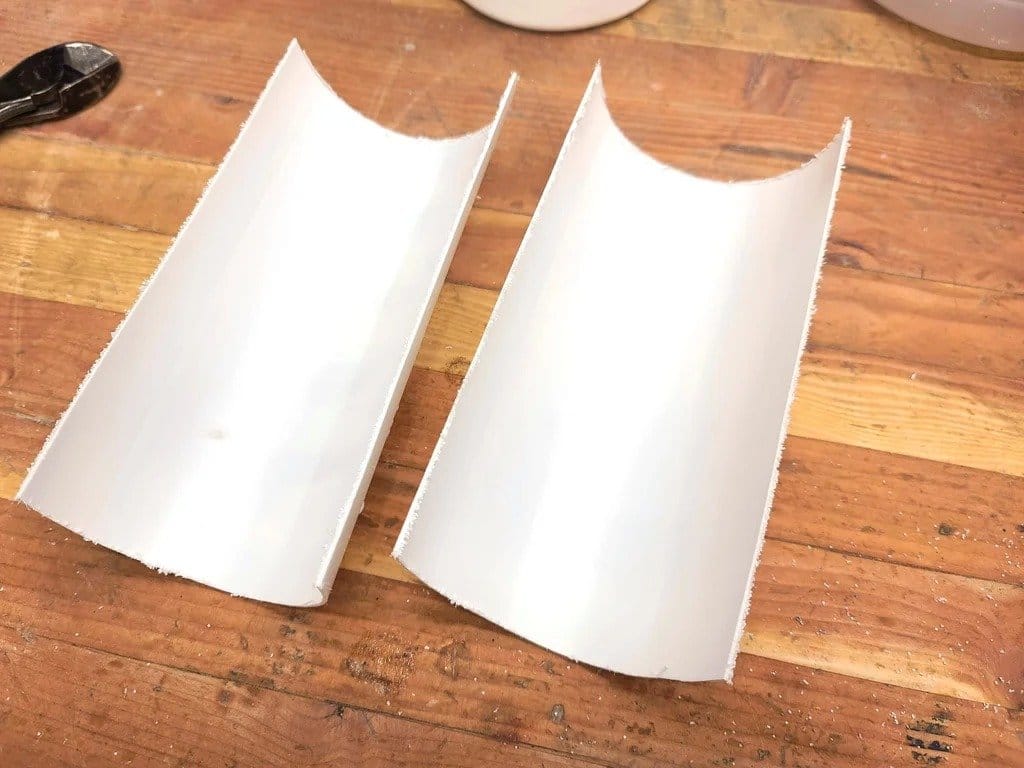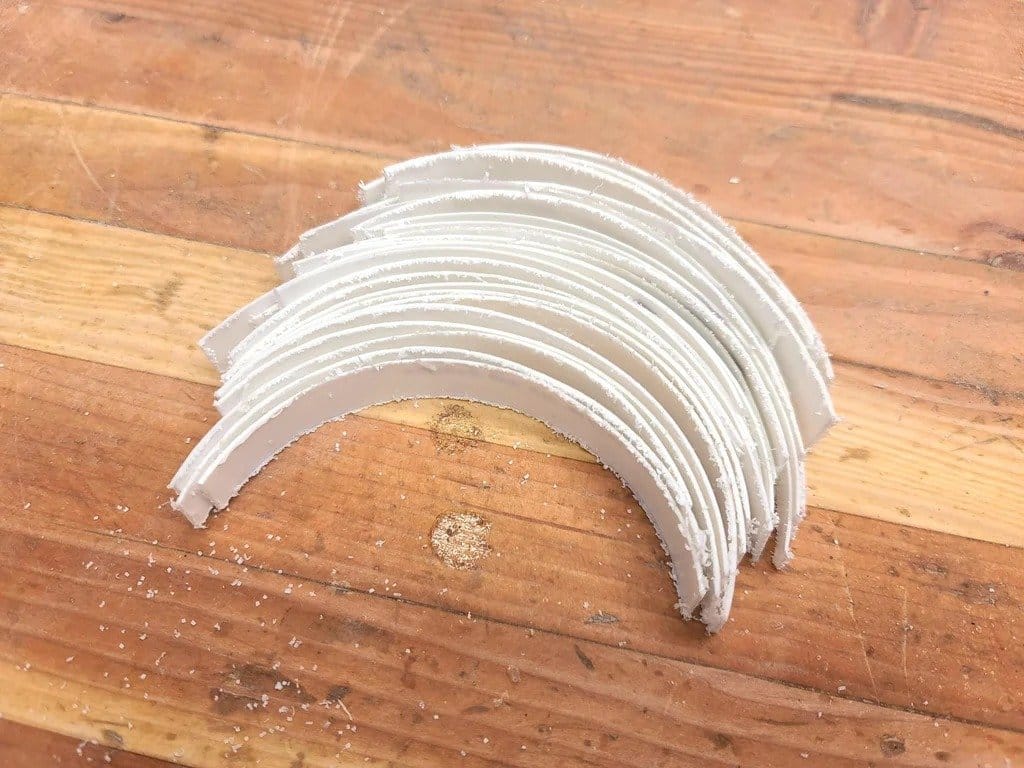 The slow process of melting and pressing the plastic takes 2-3 hours. First, you need to fill a metal can with plastic and put it in the oven at a high temperature (in this case, it is about 200 ° C). After about 30 minutes, you need to pull out the jar, put a piece of wood of a suitable diameter inside it and press it in a vice. Then remove the wooden disc and add more plastic. Press again and place in the oven. The process must be repeated several times.
Then you need to let the plastic cool down and remove from the jar.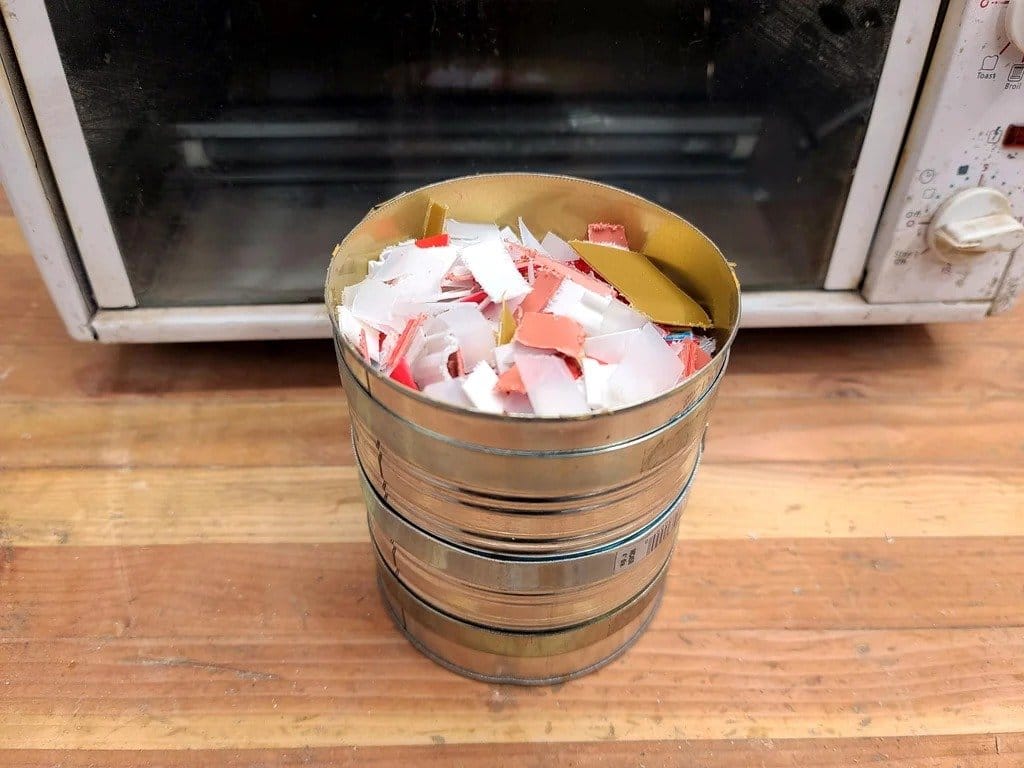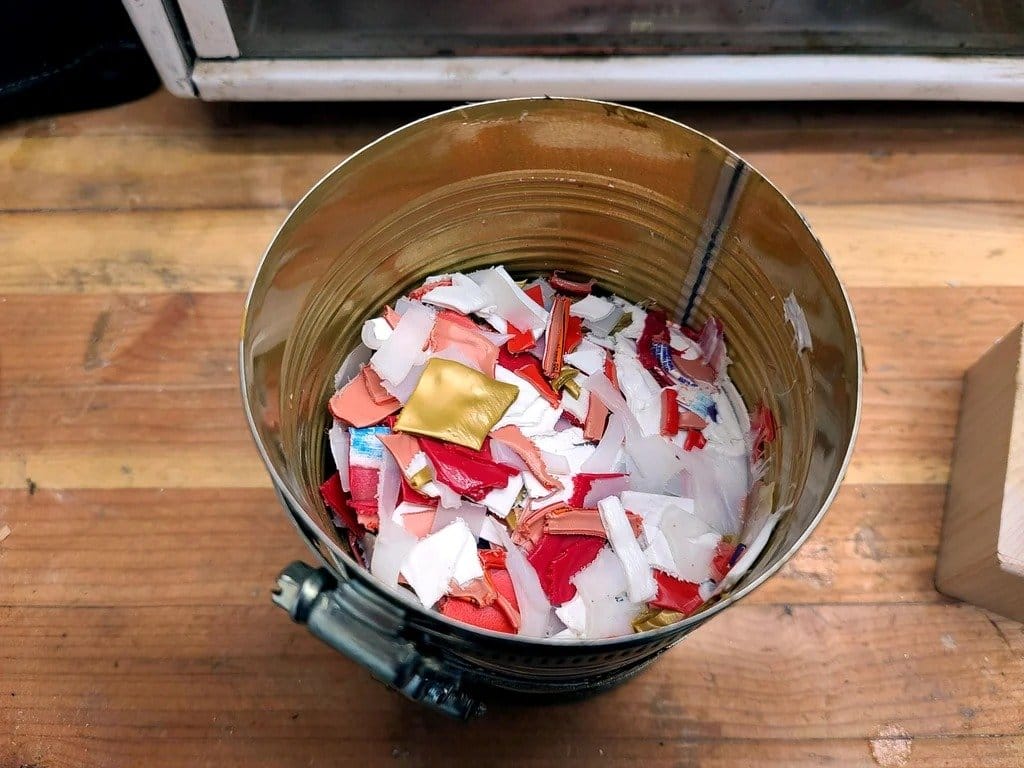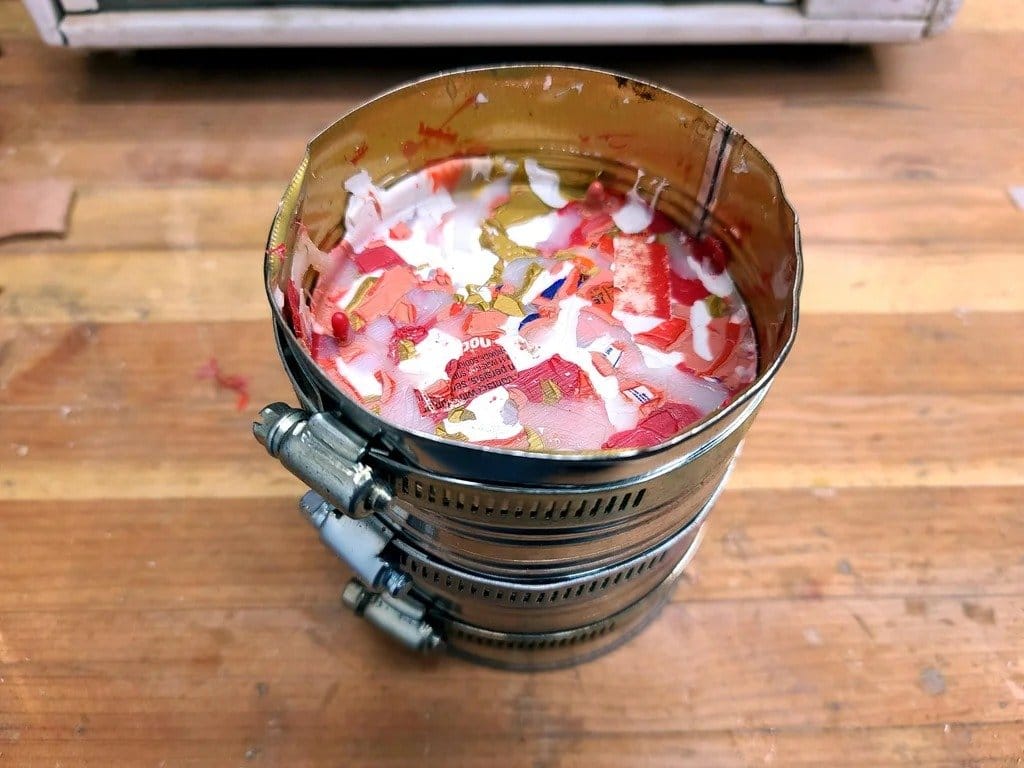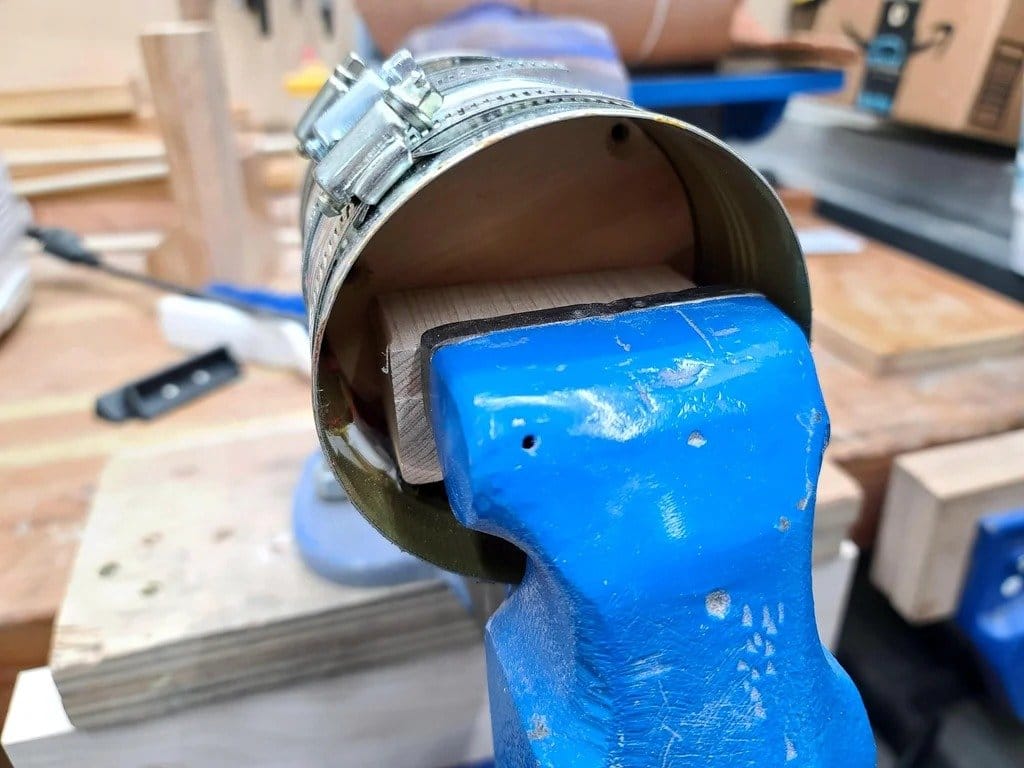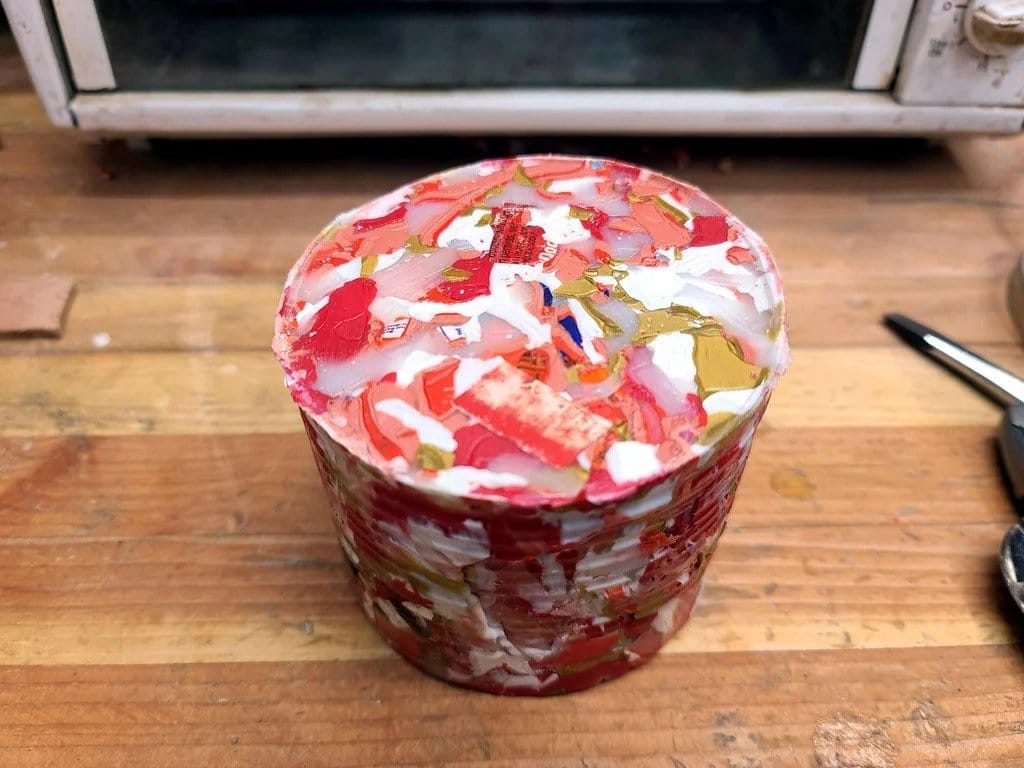 Step two: handle < br> The handle of the mallet will be made of leather. For the handle, the master marked and cut out 45 discs with a diameter of about 5 cm. In the center of the discs, you need to drill a hole for a stud.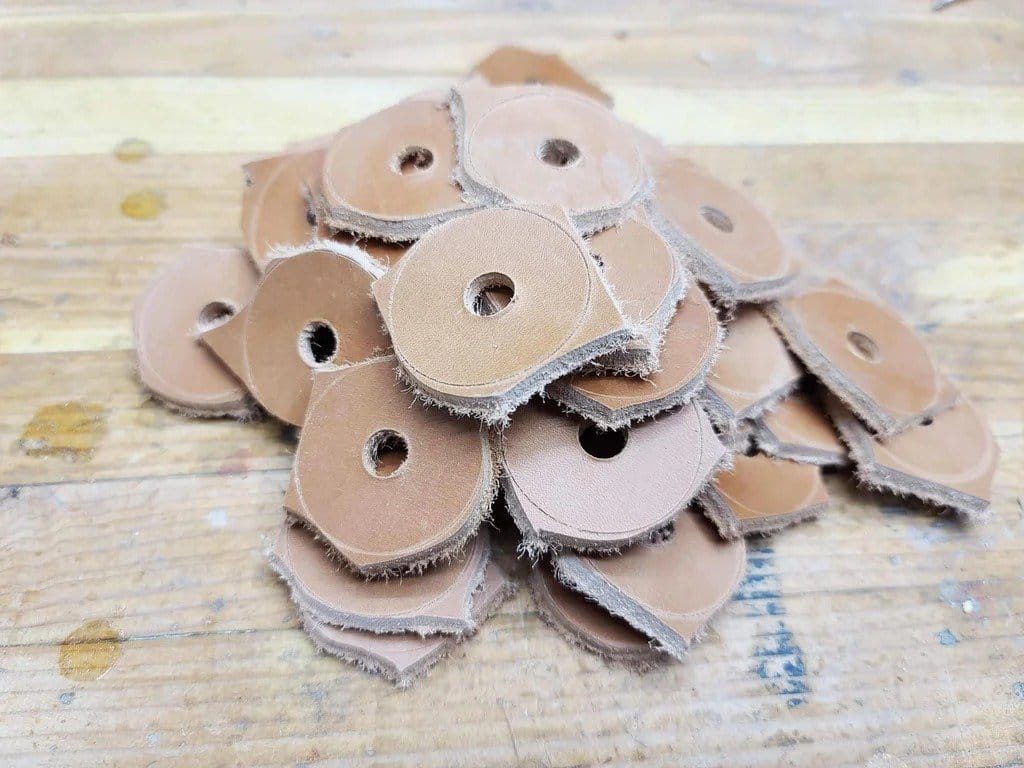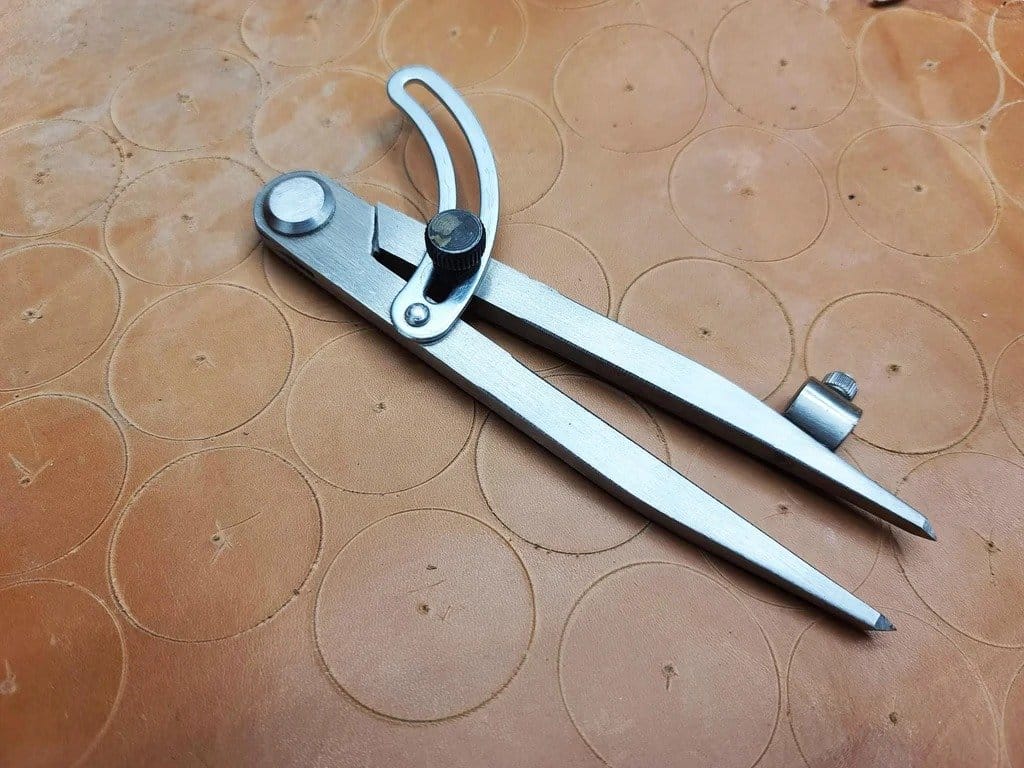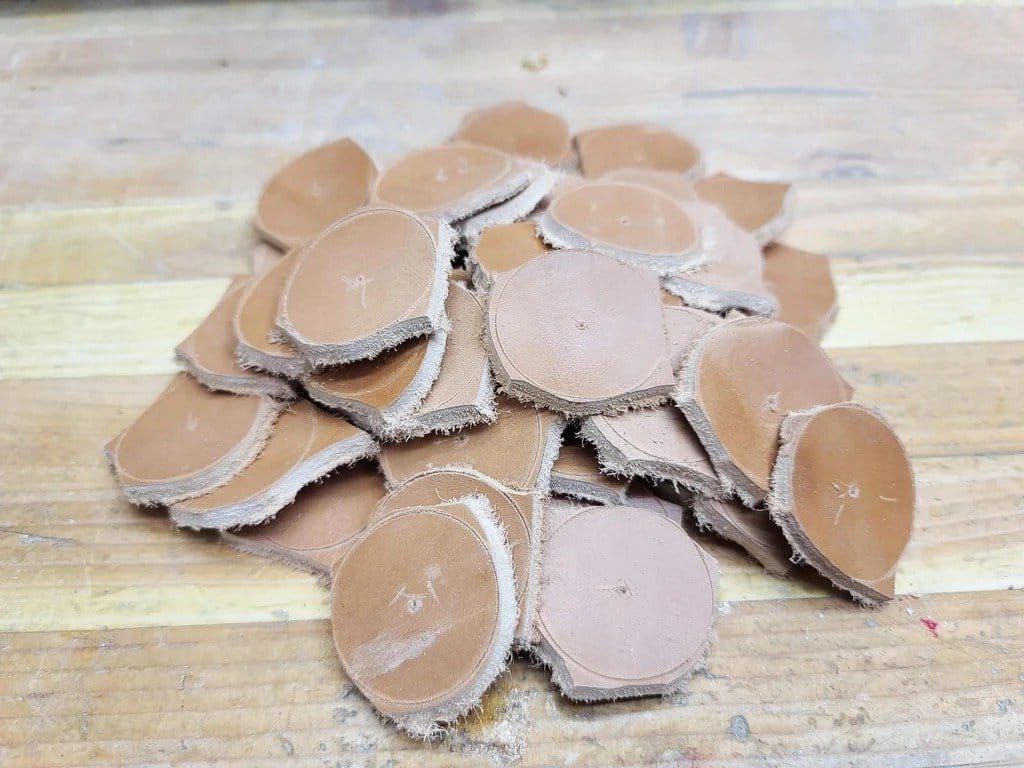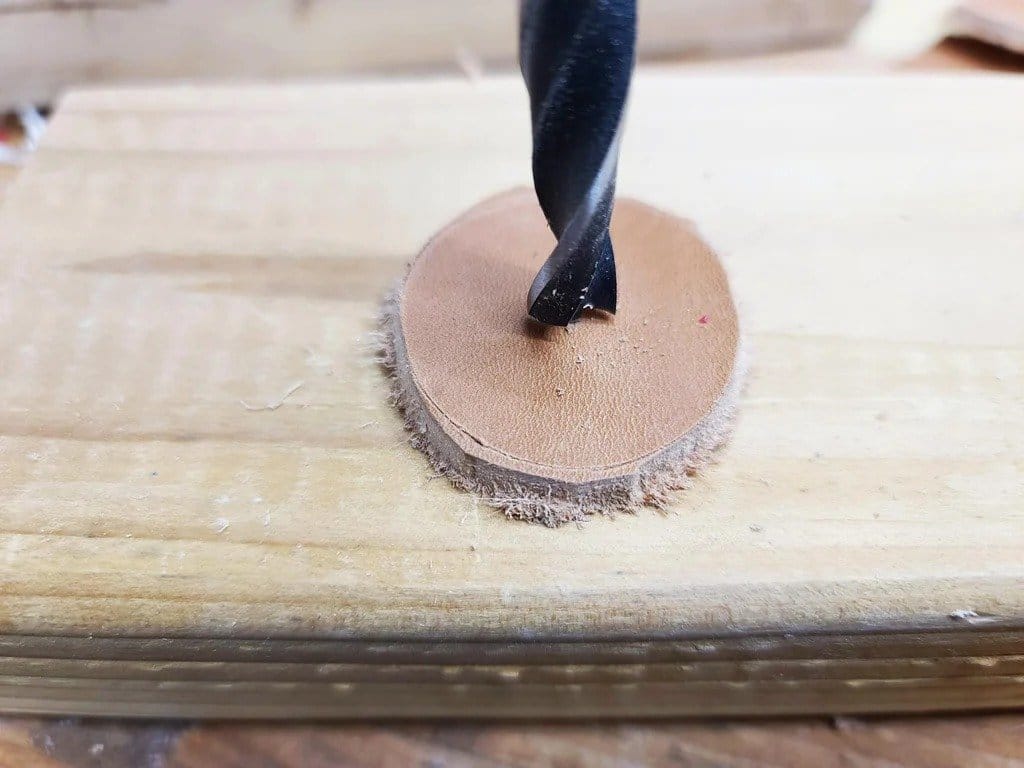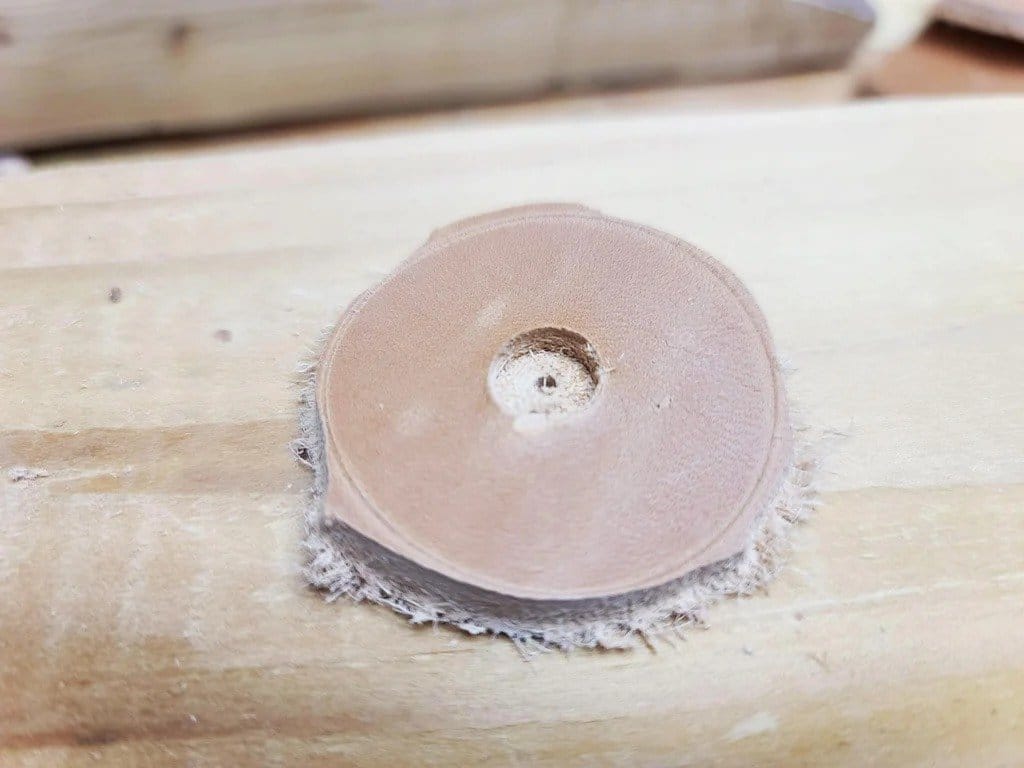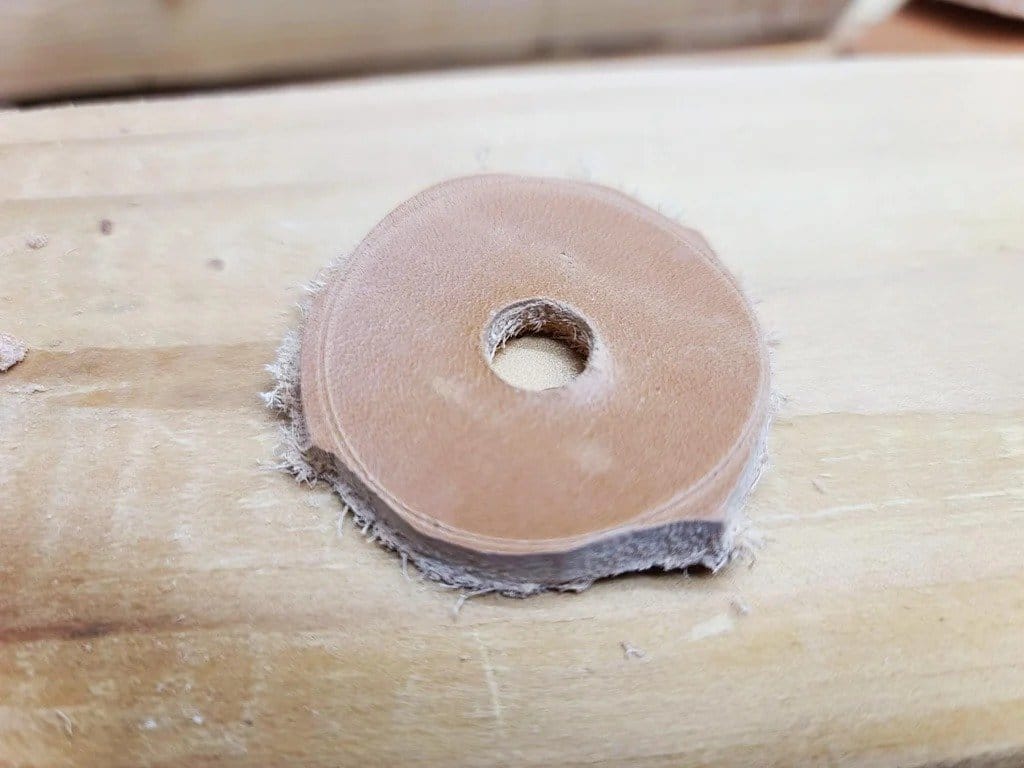 Then apply contact to discs -cement and puts them on the hairpin. Place washers on both sides of the studs and tighten the nuts.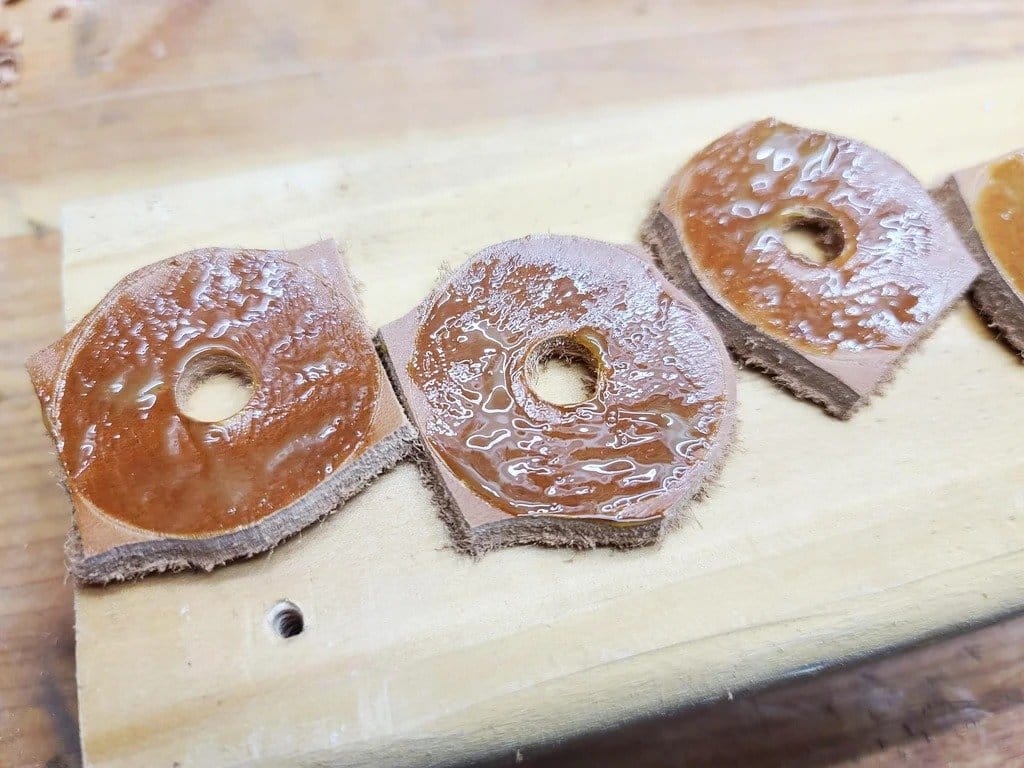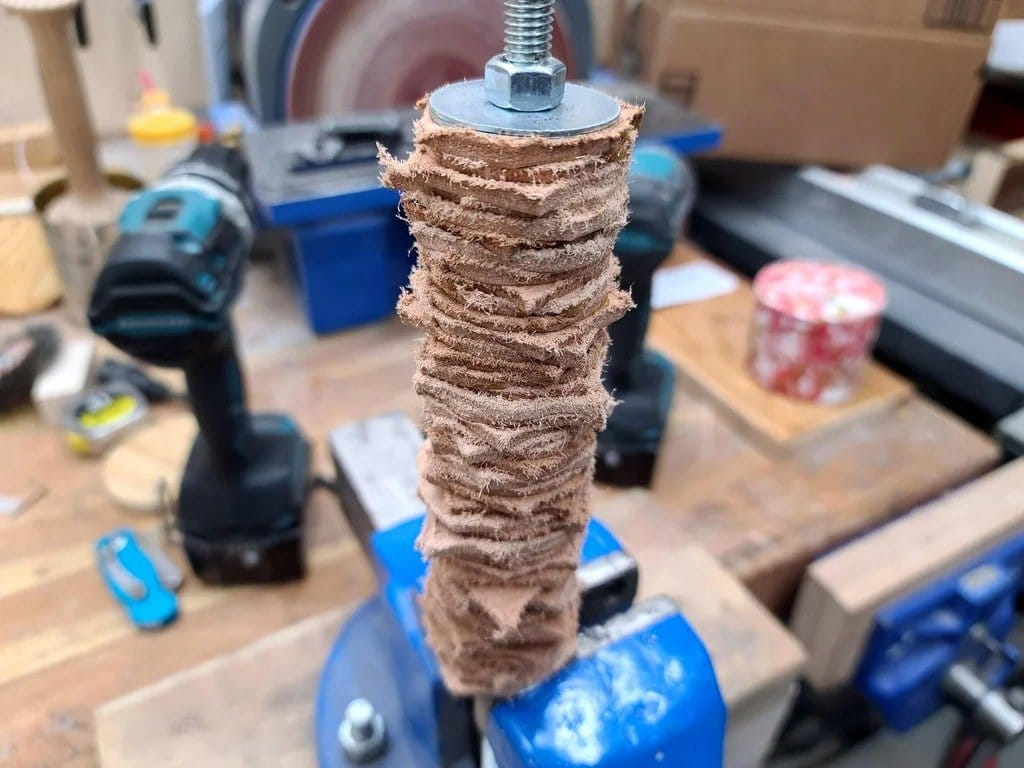 Step three: turning
After gluing, sets the workpiece into the lathe.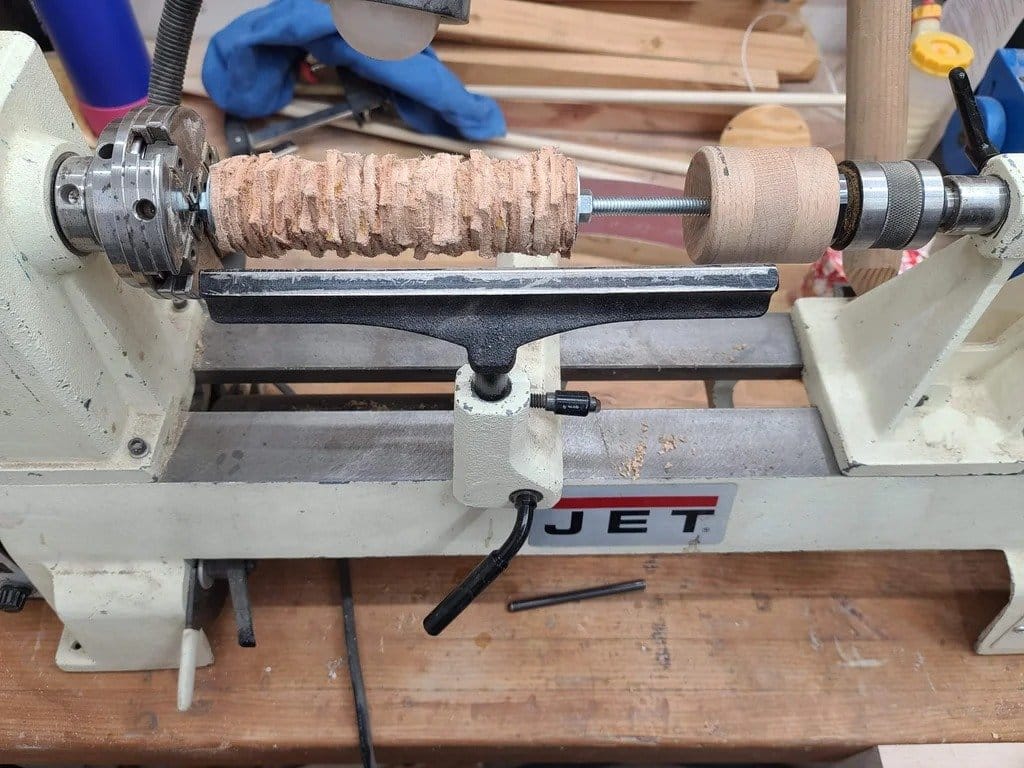 Grinds. The skin is perfectly processed with incisors.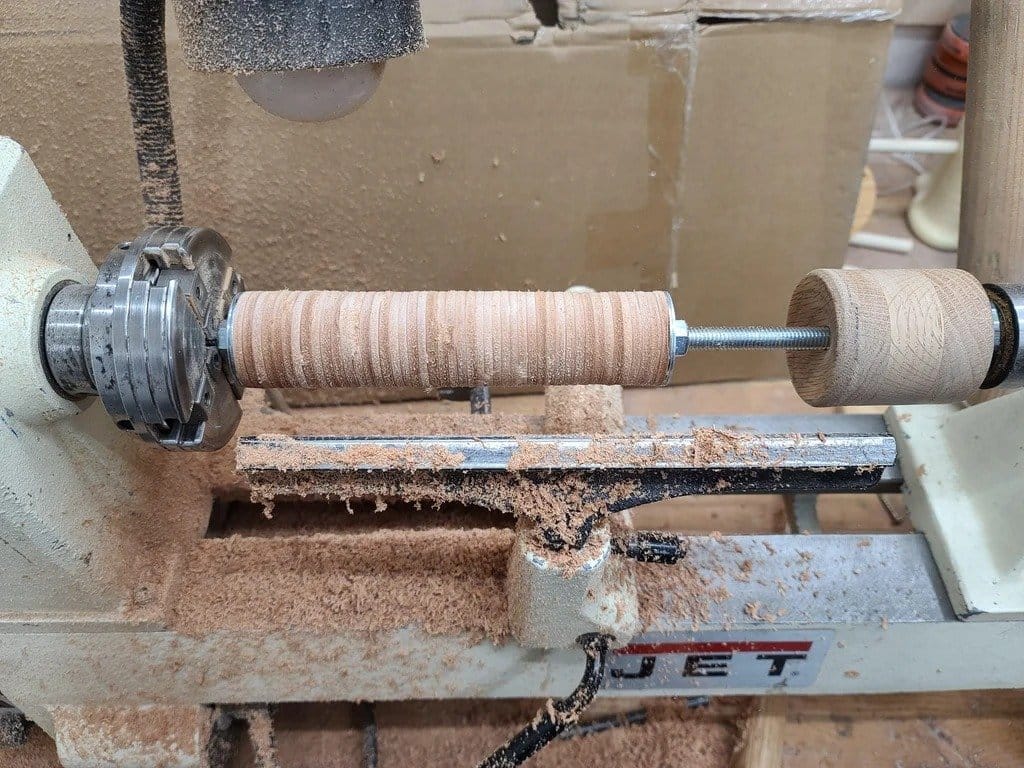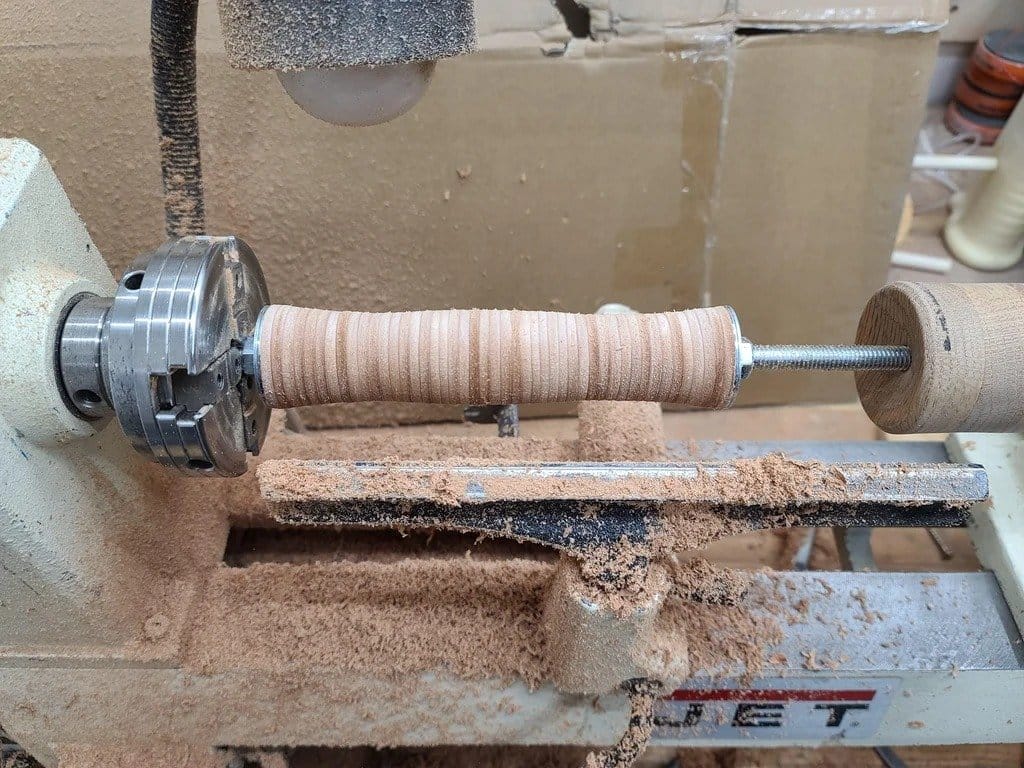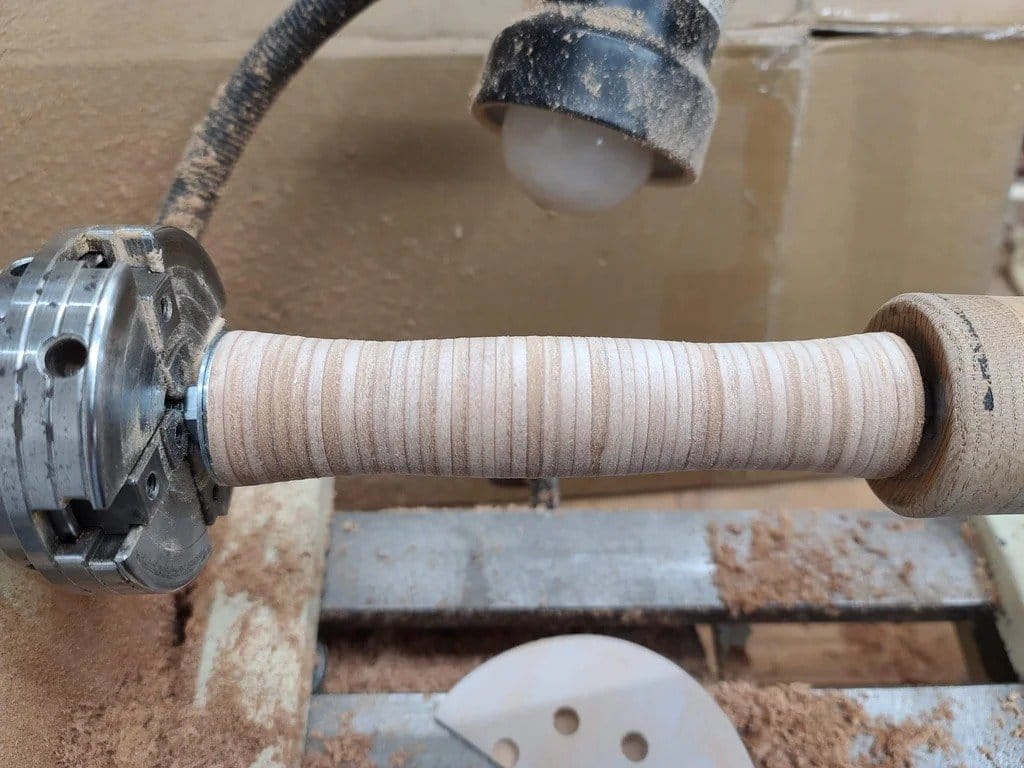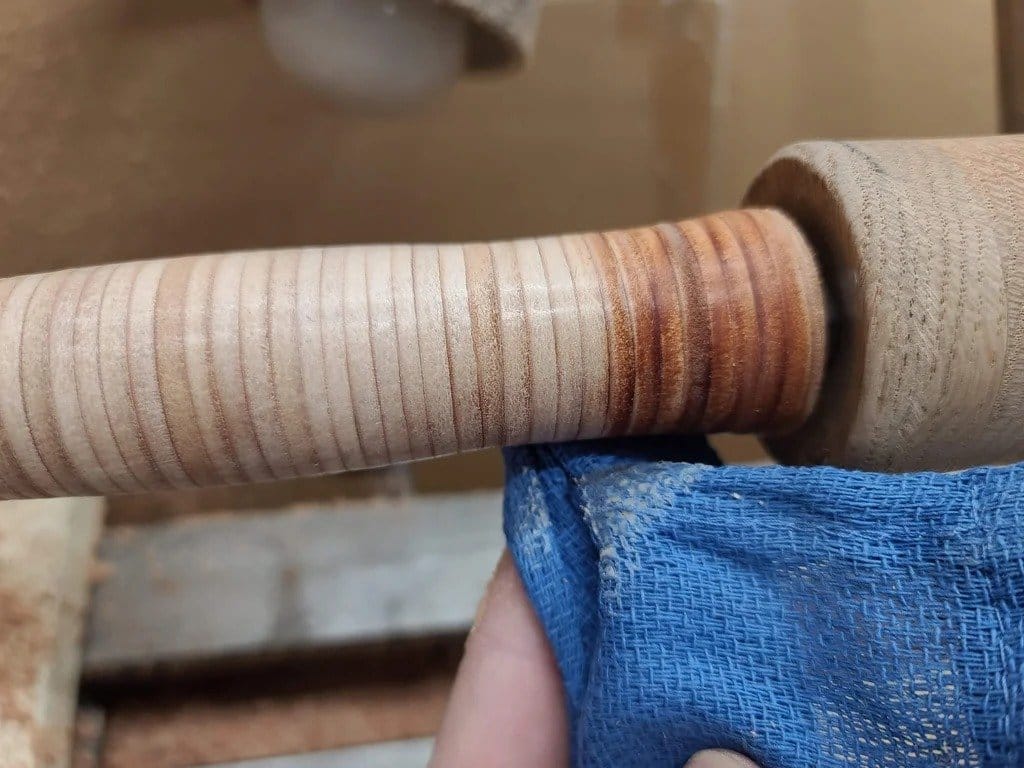 Then it processes the plastic blank.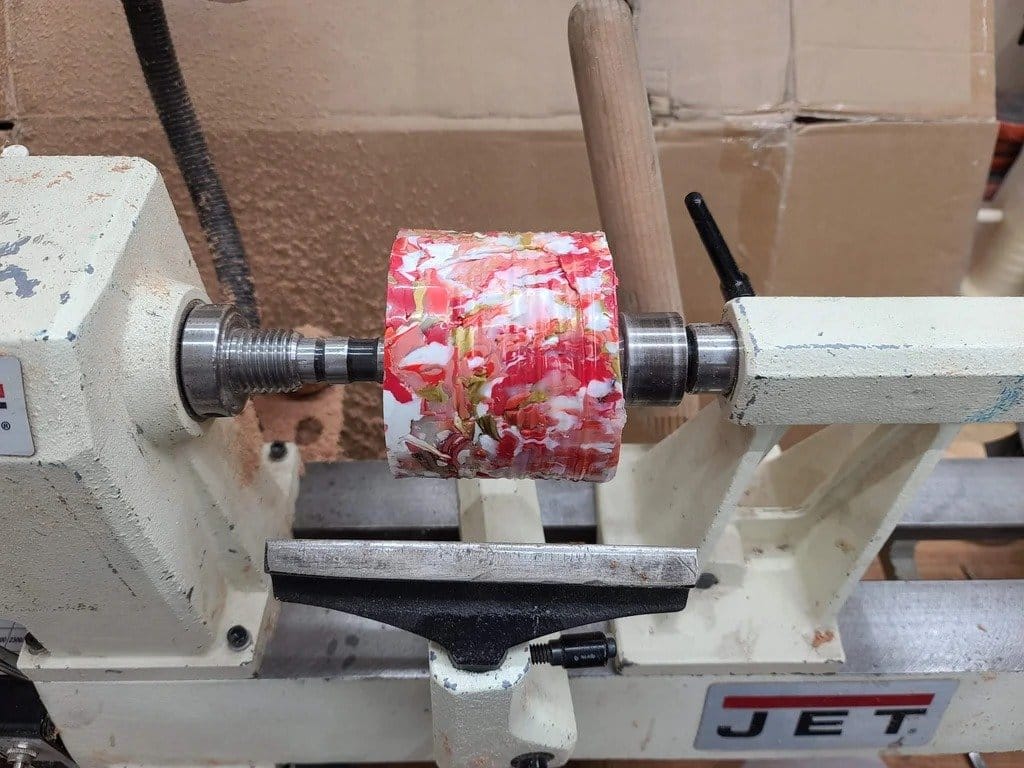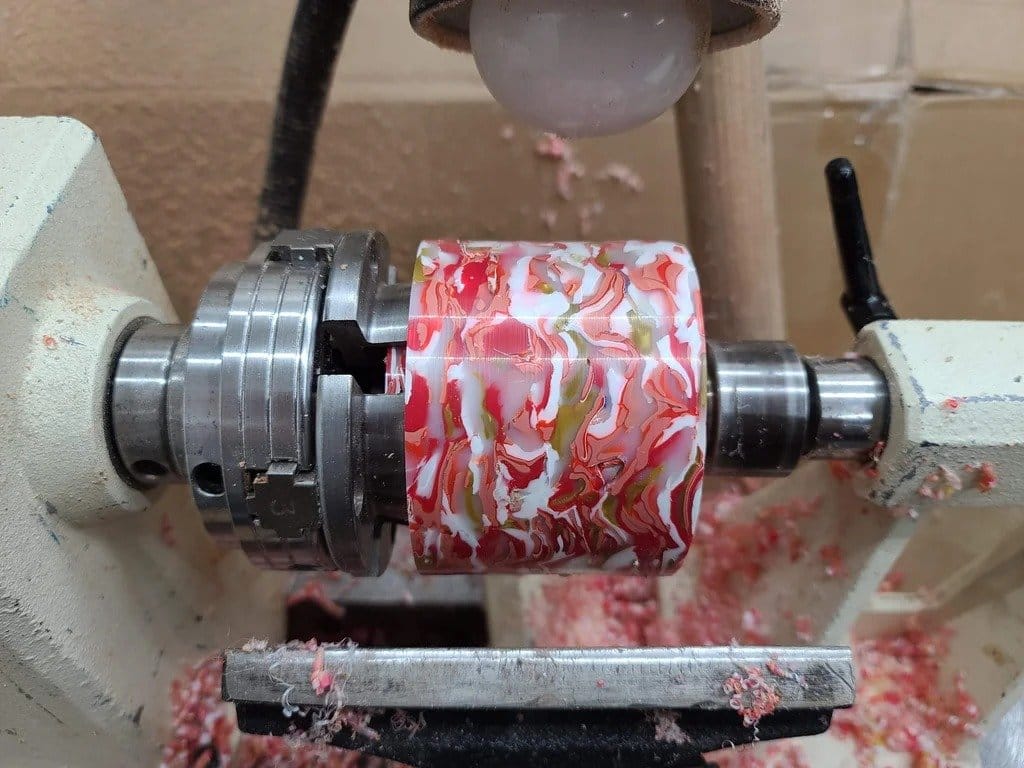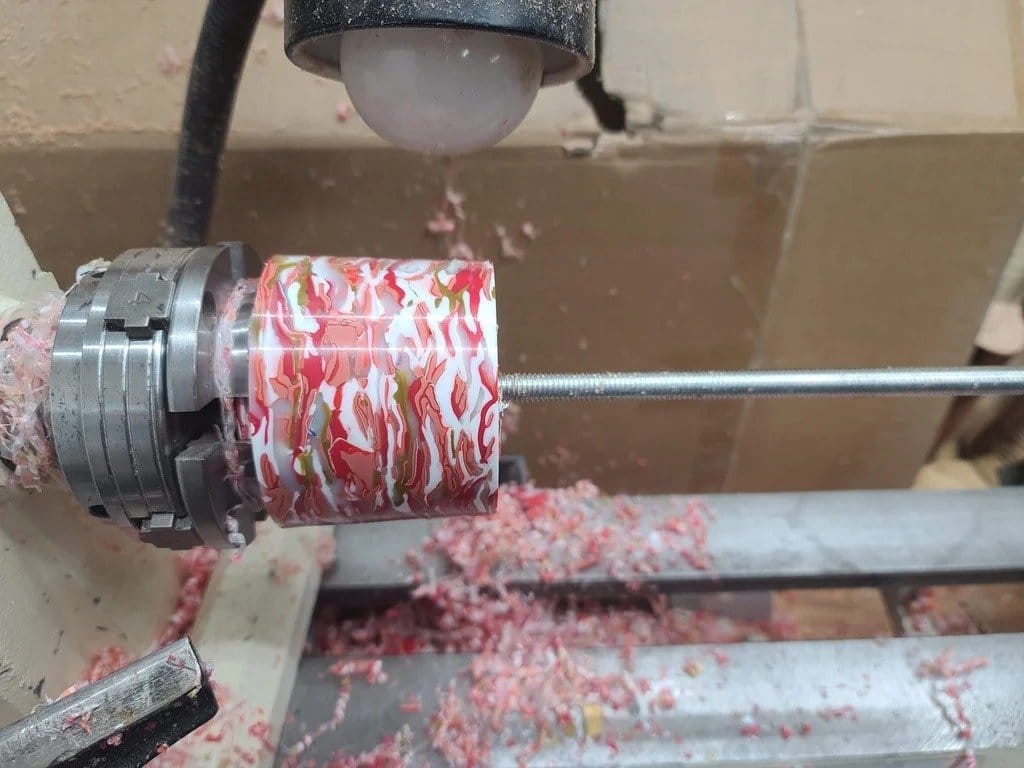 Then sticks to the plastic with both sides of the walnut plank and grinds.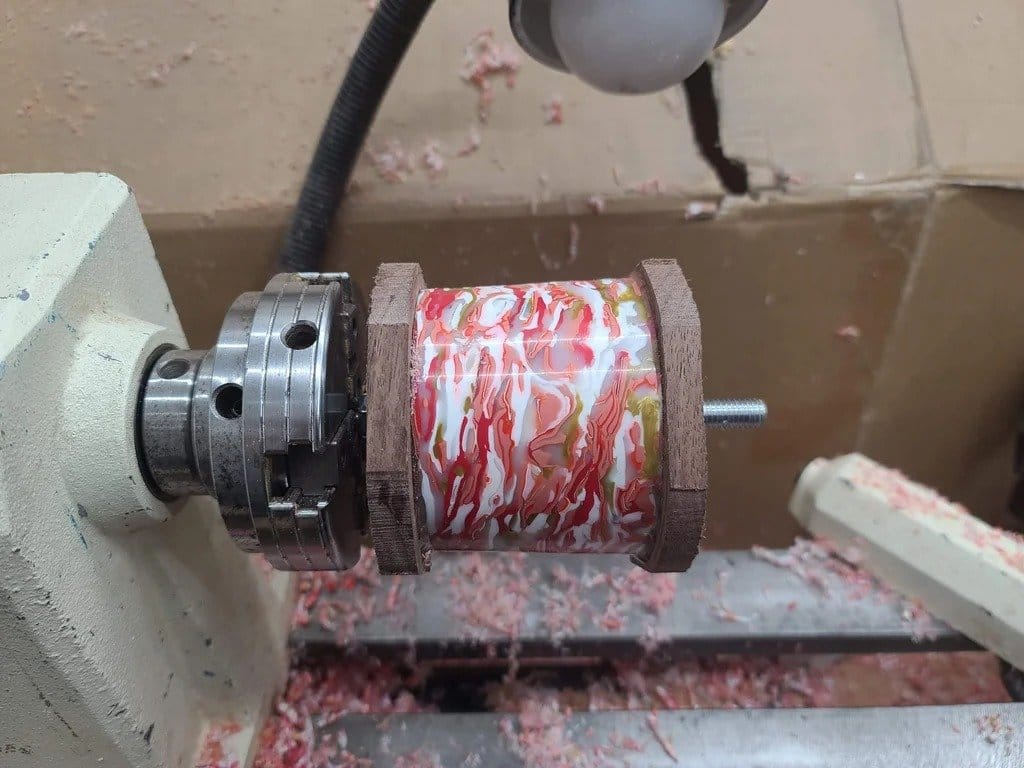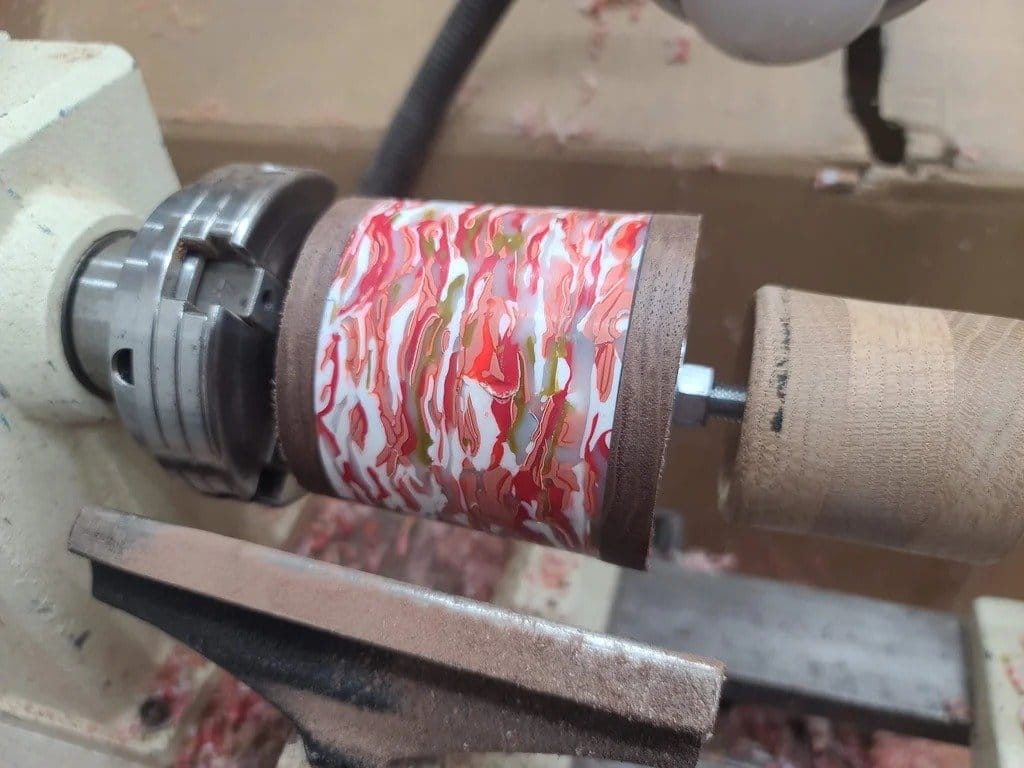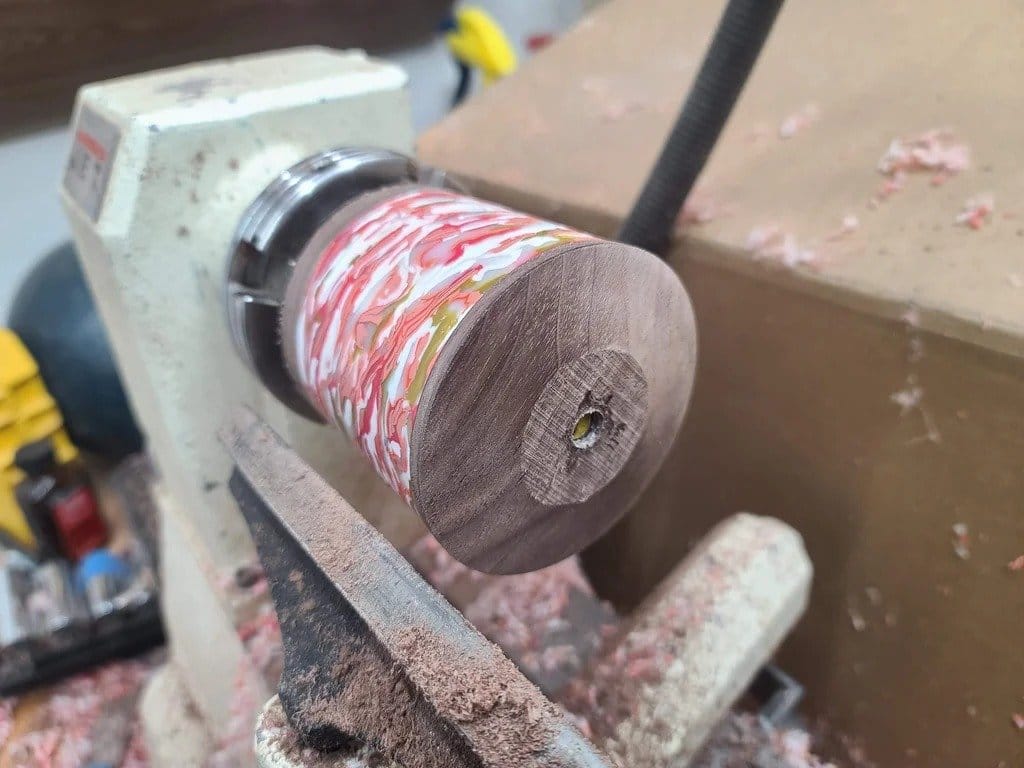 Step four: assembly < br> At the top of the head, in the center, installs a nut.
< img class = "aligncenter" alt = "Mallet of unusual shape" src = "https://usamodelkina.ru/uploads/posts/2021-02/1614284234_1-41.jpg"/>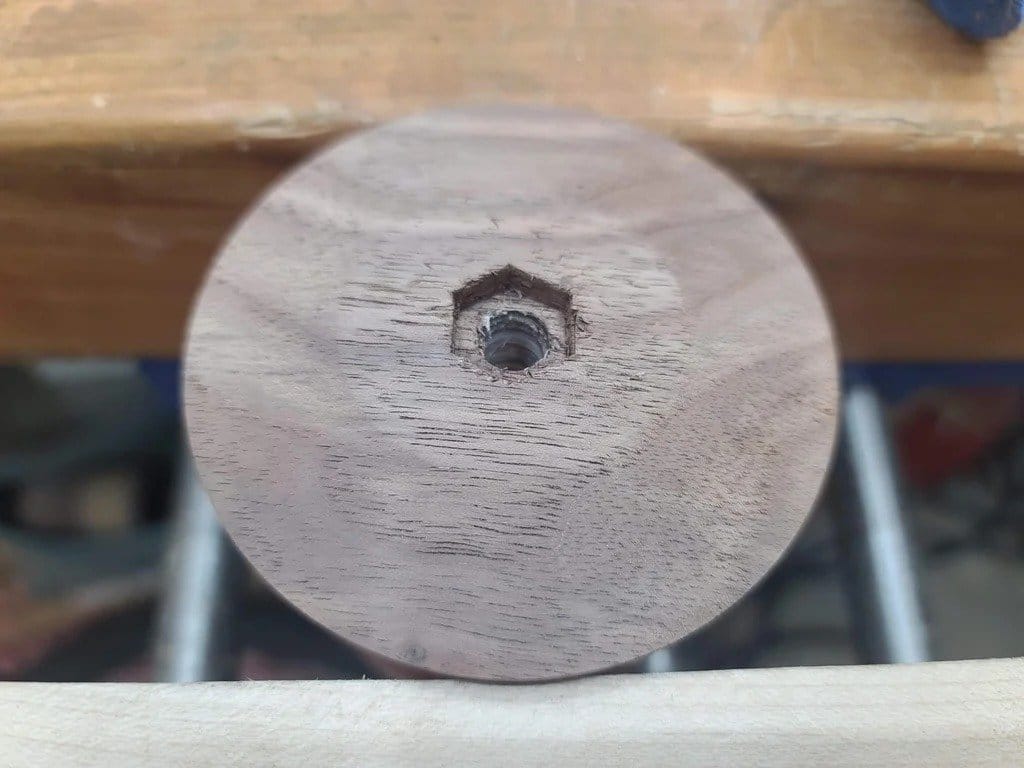 Assembles a mallet. Glues a walnut plank to the bottom of the handle. Grinds a mallet.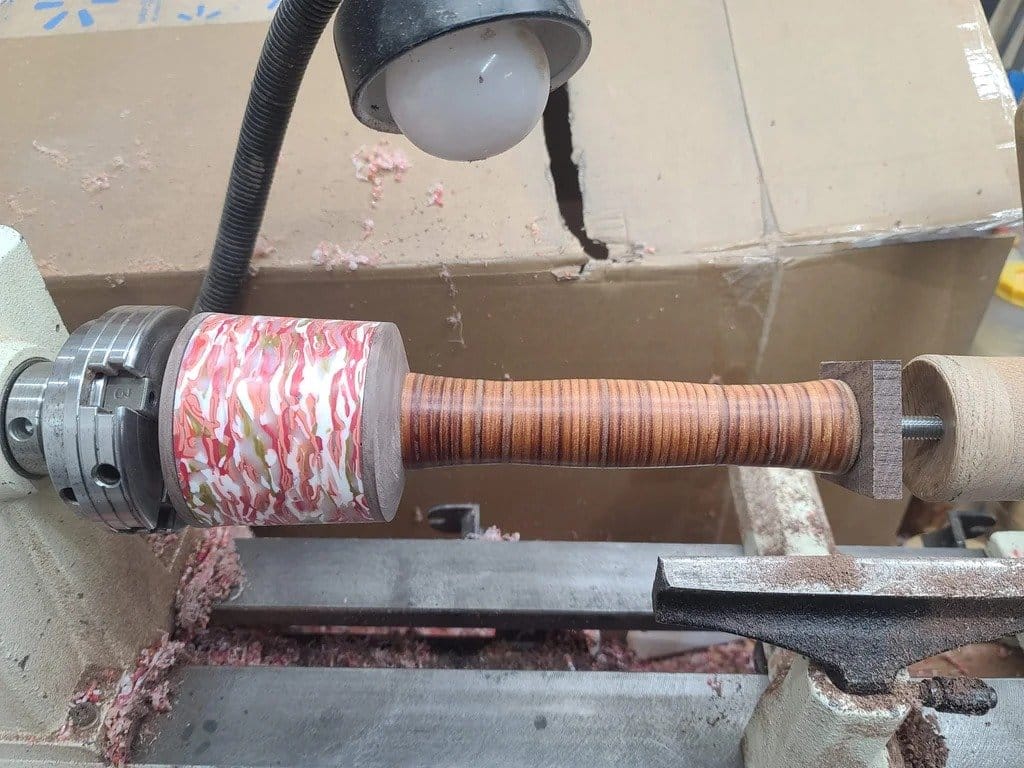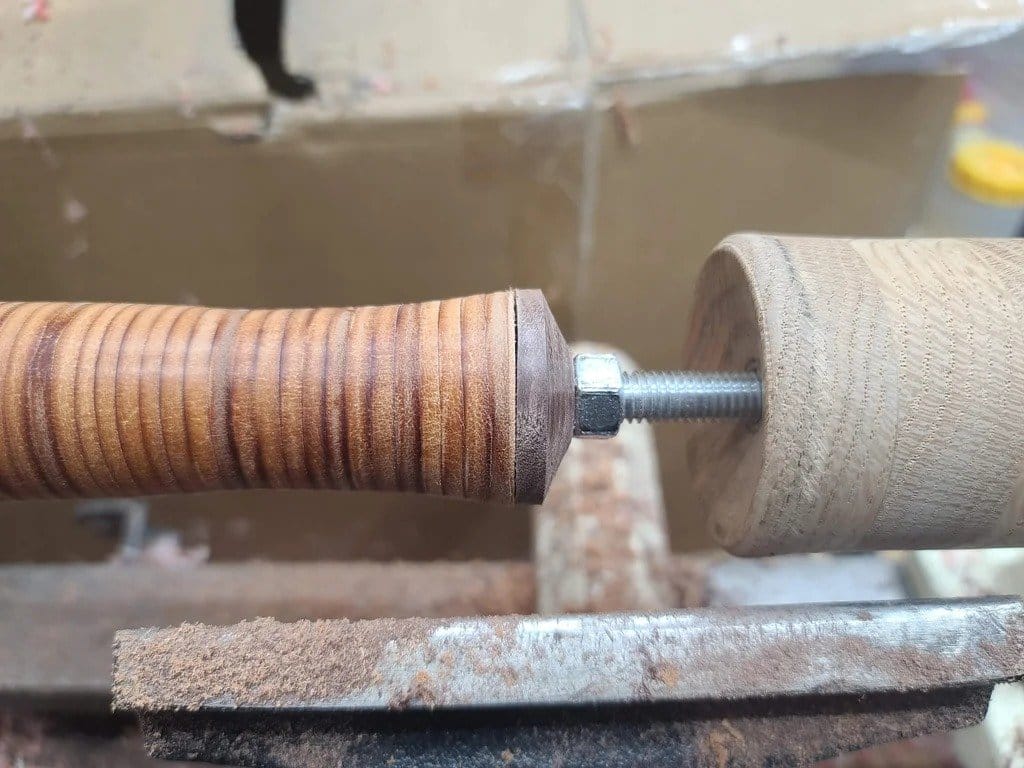 Grinds the tool and covers it with bees wax.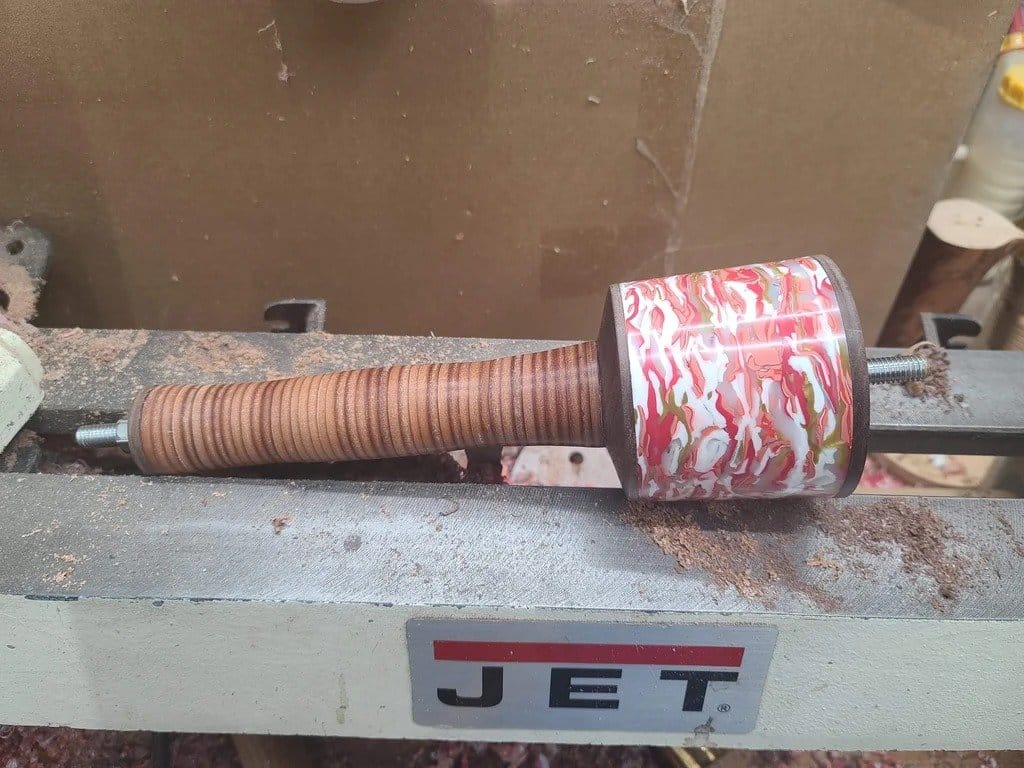 Cuts the hairpin from below and above.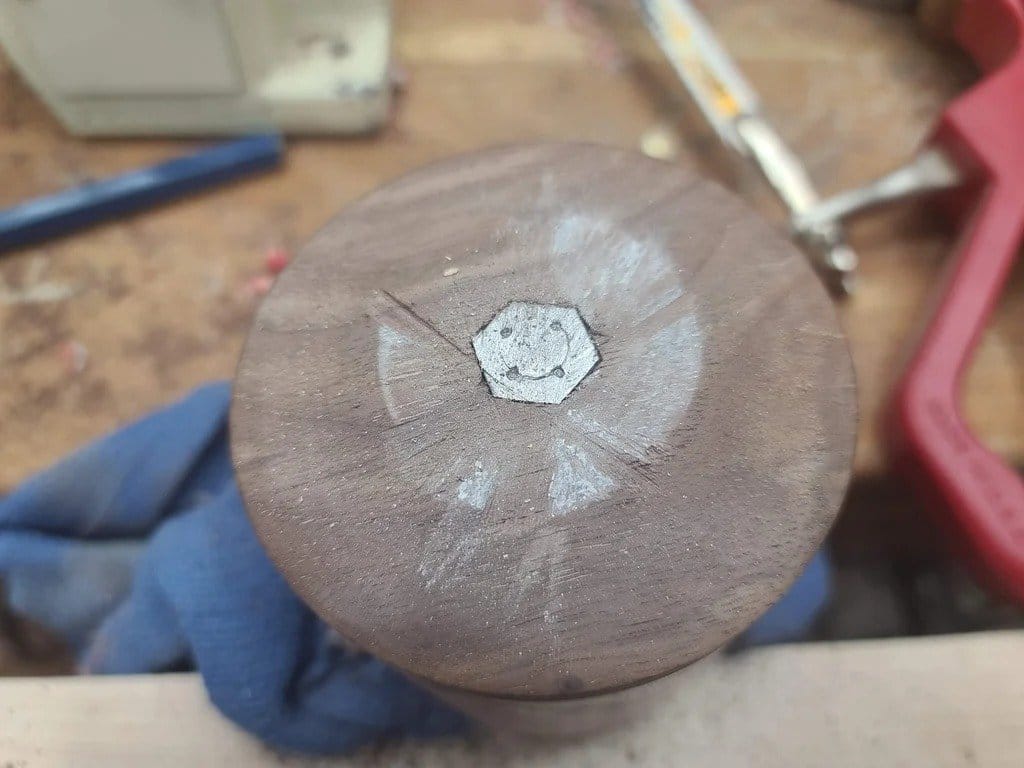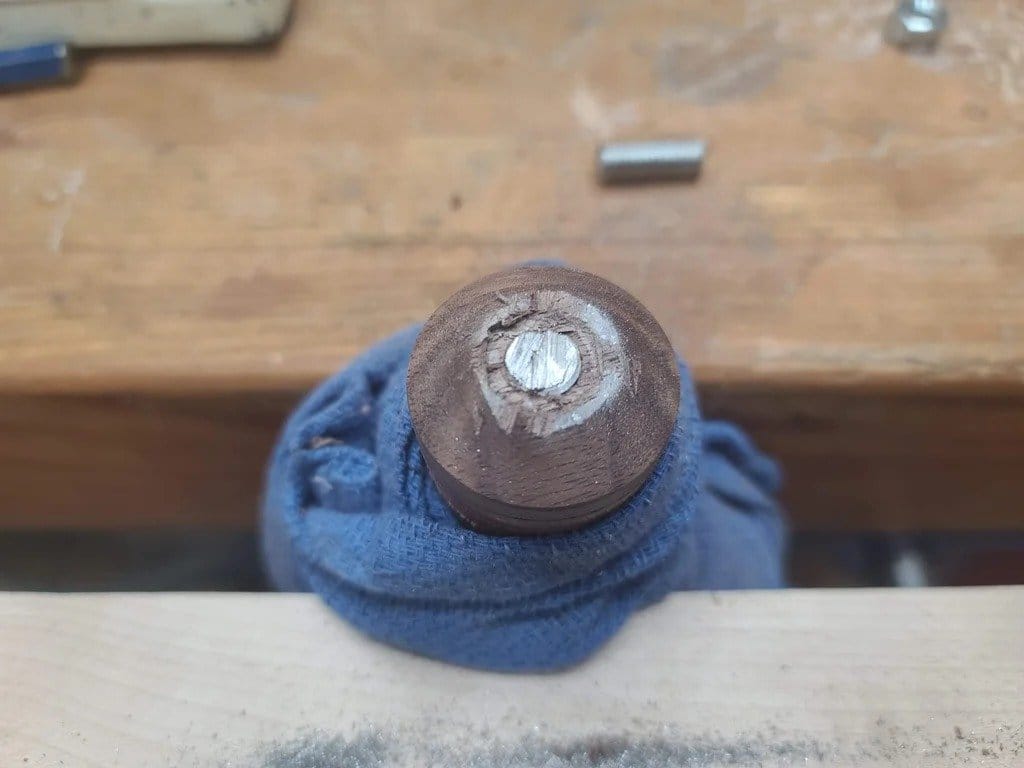 Grinds and polishes ends.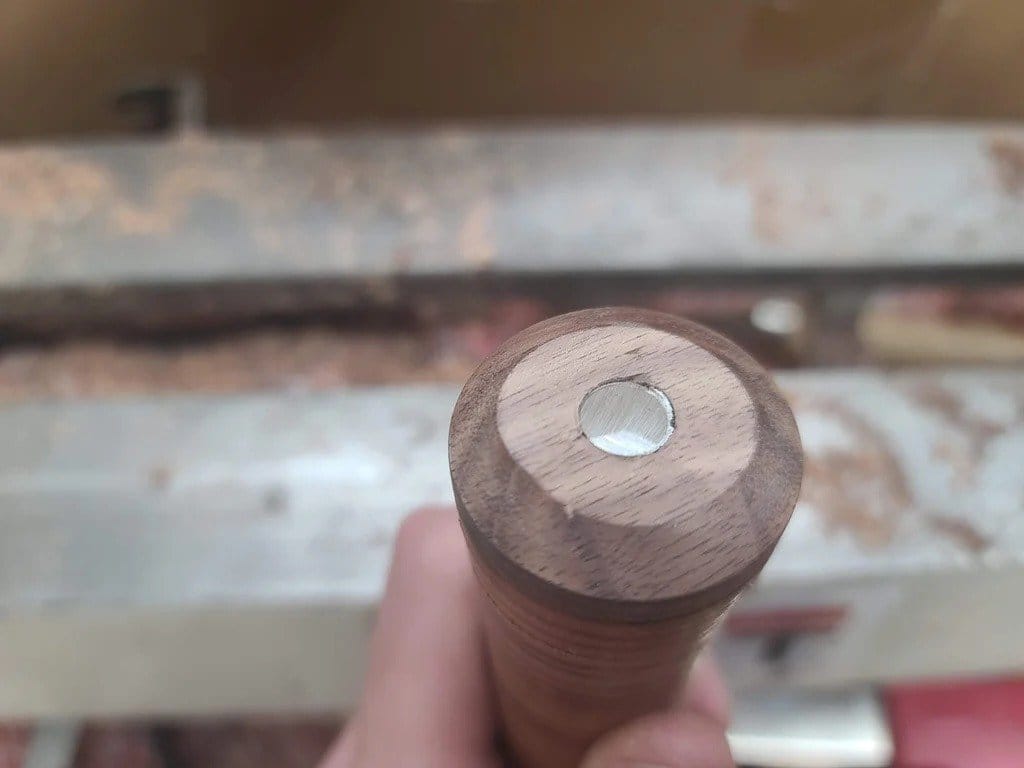 Everything is ready.