DIY
How to make an arch of ice, what is pykerite and what does Admiral King have to do with it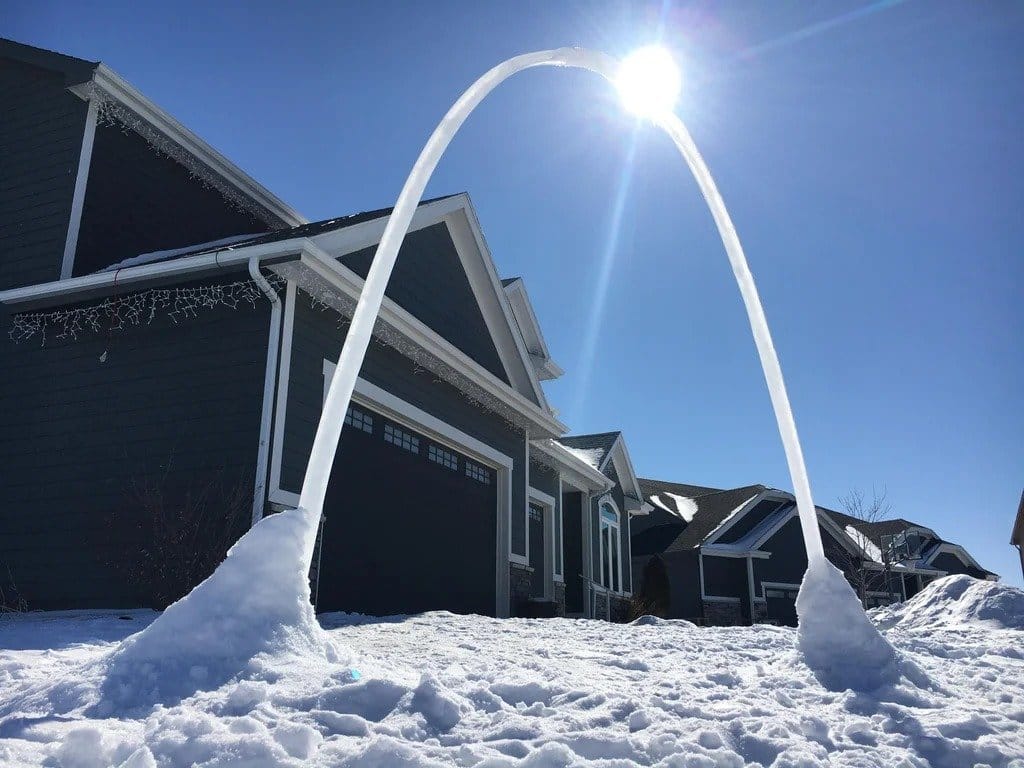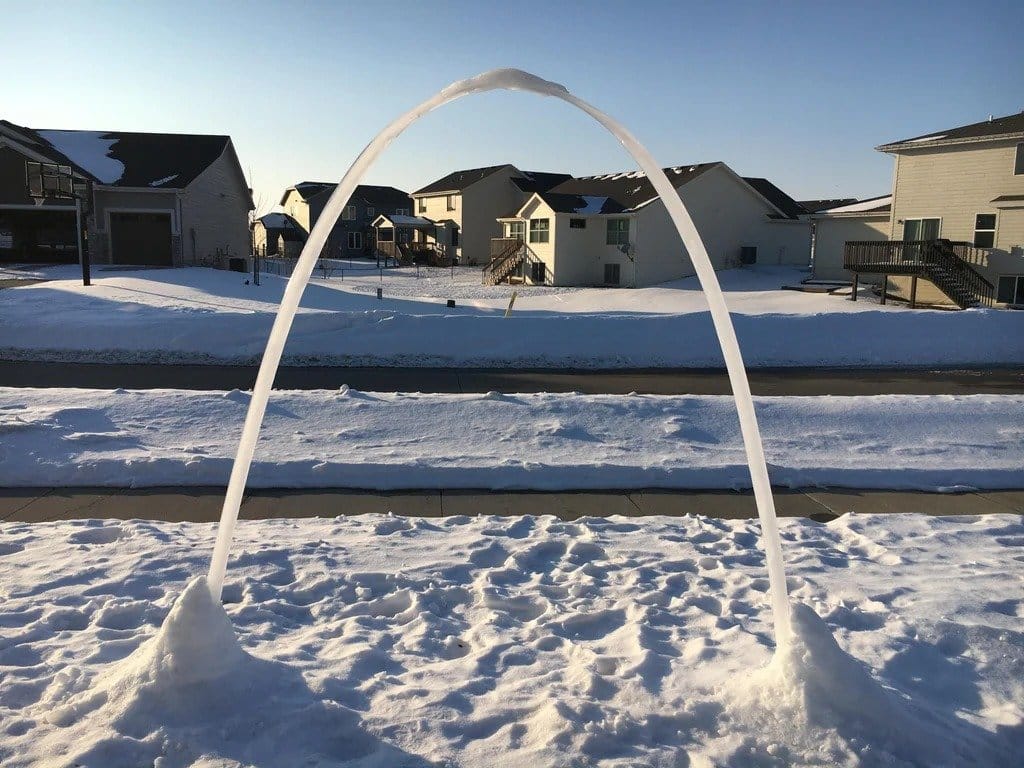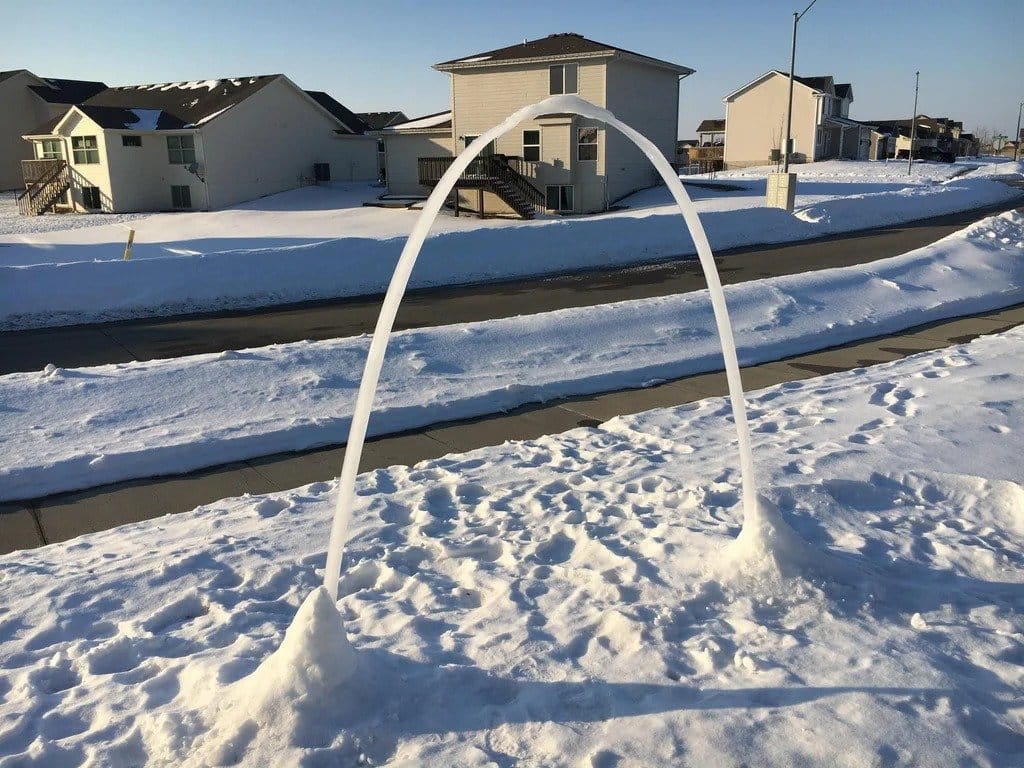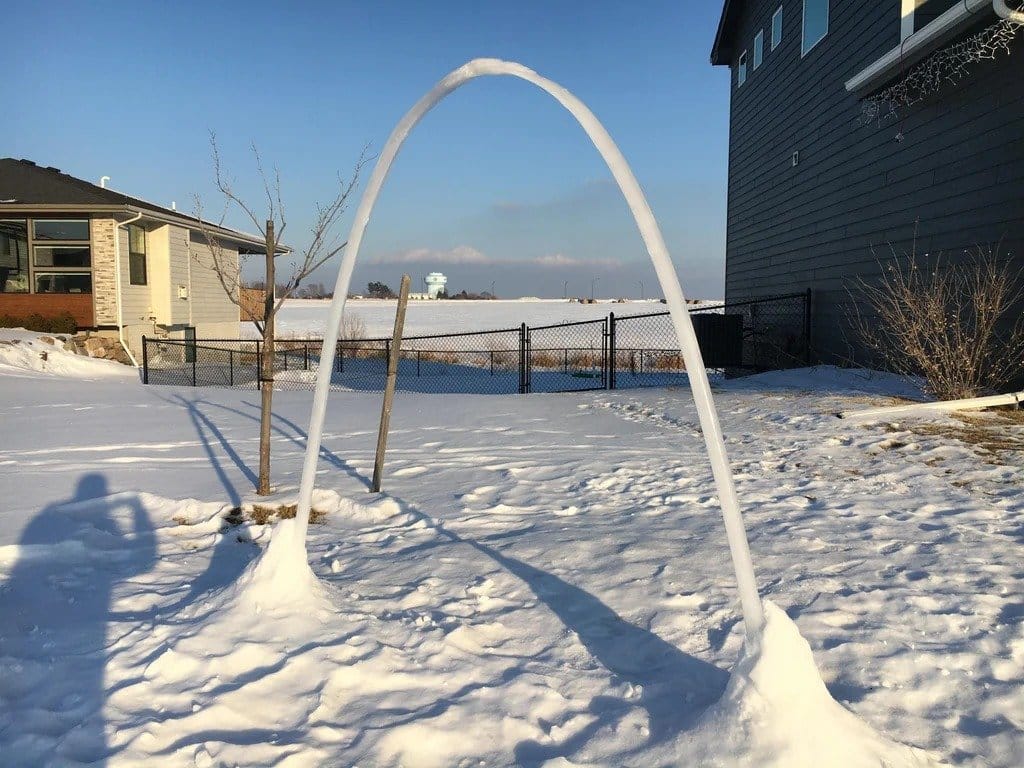 Directly pikerite and the story with the admiral Ernst King are not associated with the manufacture of this arch, but the master brought this amusing incident in his article, I think the Russian-speaking audience will be interested in this story.
So, pykrete (eng. Pykrete) – a composite material, consisting of approximately 14-45% (by weight) sawdust and up to 86% ice.
The material is named in honor of the British engineer, journalist and intelligence officer Jeffrey Pike, the first part names – surname, second concrete.
Pykerite is 4 times stronger than ice, malleable, and has about the same resistance to explosion as concrete. Due to its low thermal conductivity, it melts more slowly than pure ice.
In the early 1940s, Pike proposed building an aircraft carrier out of this material (Project Habakkuk).
Some sources indicate that during the Quebec Conference of 1943, Lord Mountbatten arranged a demonstration of pikerite capabilities for the admirals accompanying Winston Churchill and Franklin D. Roosevelt. Mountbatten brought with him two identical blocks – one made of regular ice, the other made of pykerite. Putting them in half of the room, Mountbatten fired at them one by one from his service pistol. The ice block shattered and shattered, and from the pykerite block, the bullet ricocheted and, tearing the trouser leg of Admiral Ernest King, stuck in the wall. Film Here is such an entertaining story. Now about the arch. Its height is about 2 meters, and for its manufacture you need the following
Tools and materials:
– Plywood;
– Board;
– Textile belt;
– Joiner's glue;
-Fasteners;
-Polyethylene sleeve;
-Parchment;
-Iron;
-Roulette;
-Sharp knife;
-Small water pump;
-Water;
-Laser cutter or printer + tape and scissors;
-Band saw;
-3D-printer; -Drilling machine; -Drill; -Ladder;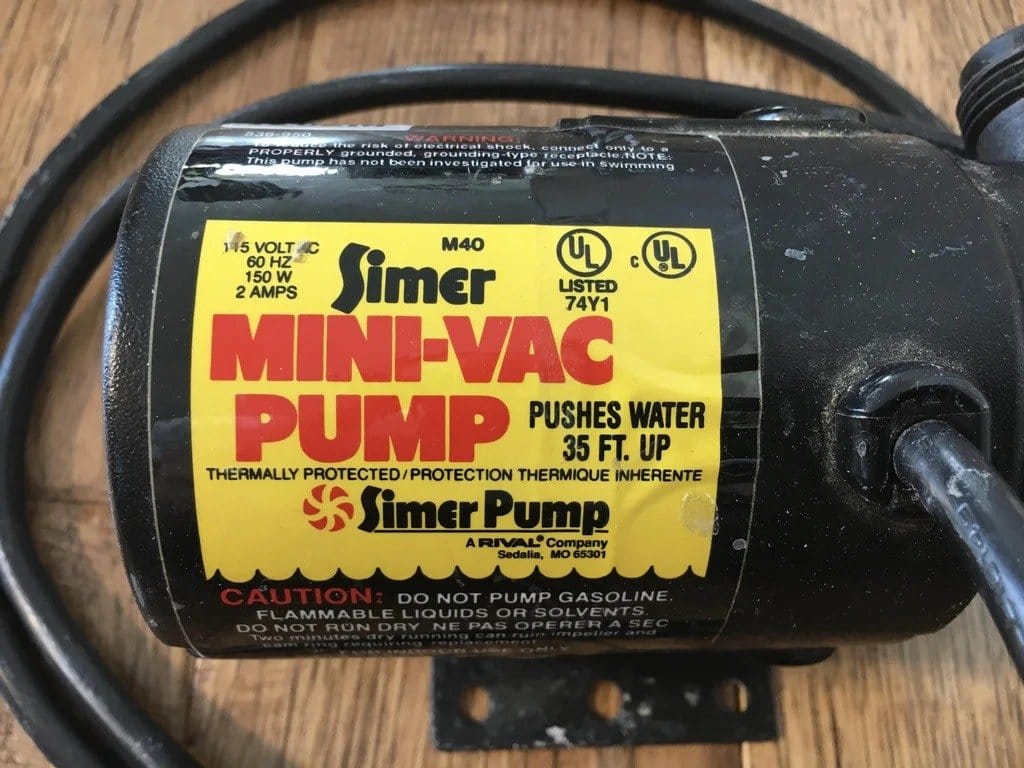 Step one: template
First, the wizard makes a template. It cuts parts from plywood on a laser cutter, but you can make it from paper or any suitable material. The master attaches files for making a template. Each piece is 20 inches (50.8 cm) long.
Catenary_6Ft_L1-3.svgCatenary_6Ft_L4-5_R5.svgCatenary_6Ft_R1.svgCatenary_6Ft_R2-4.svg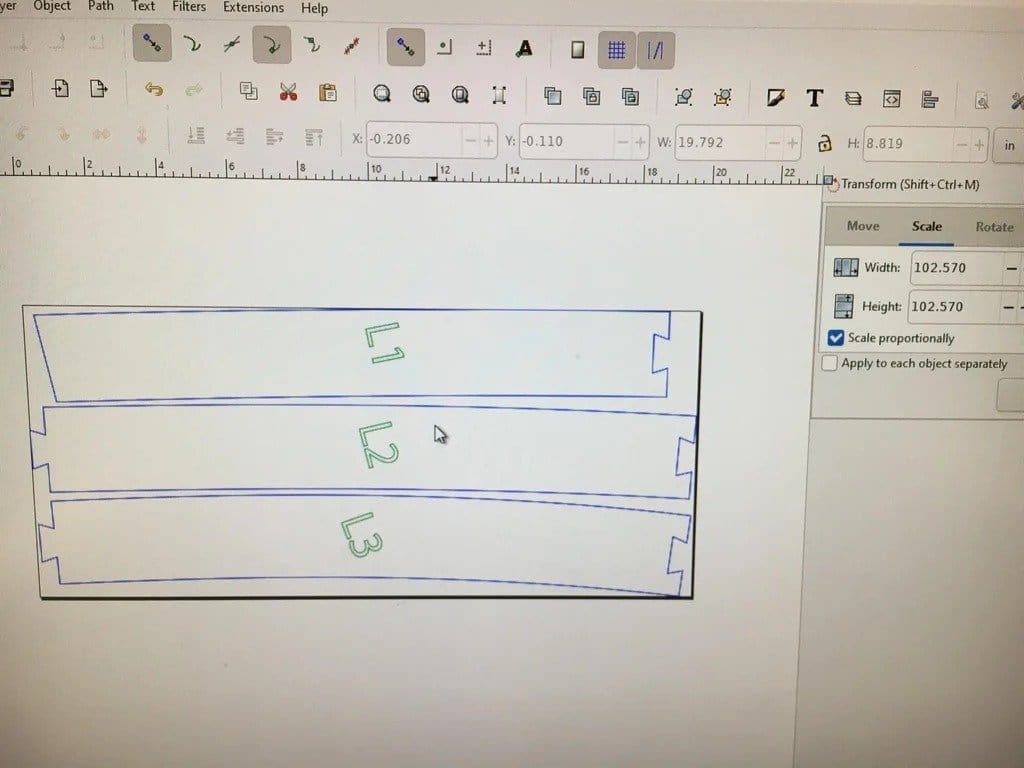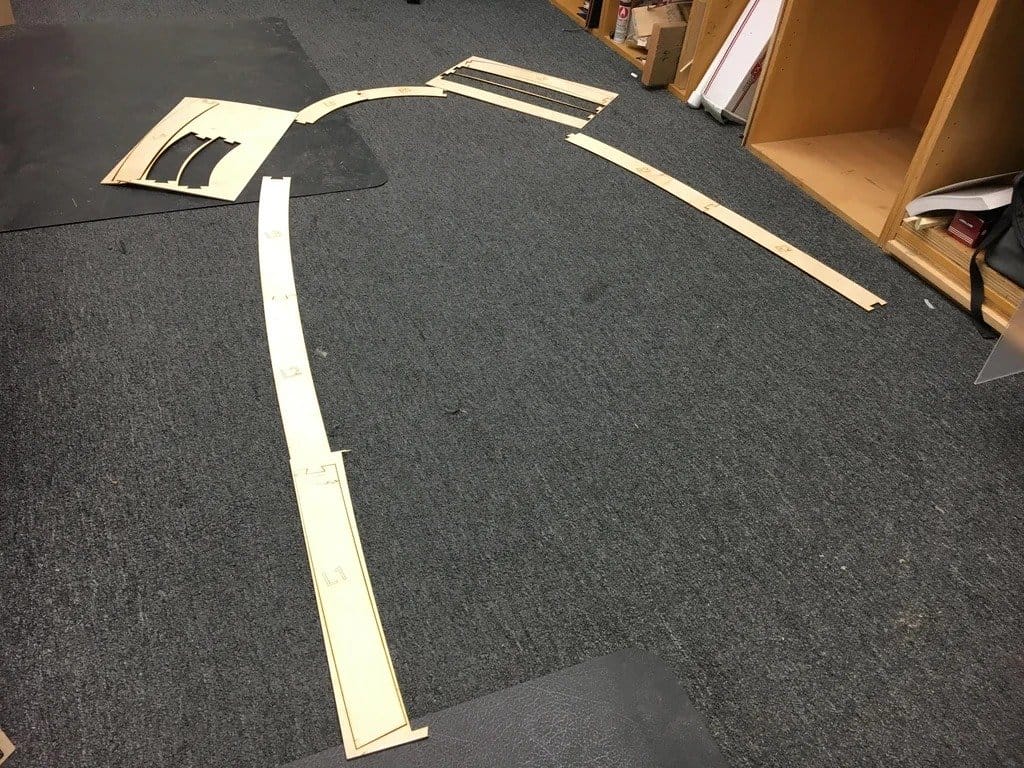 Step two: assembling a wooden arch
Next according to the template, you need to cut out the details of the arch from the board. The craftsman uses a "dovetail" to connect the parts.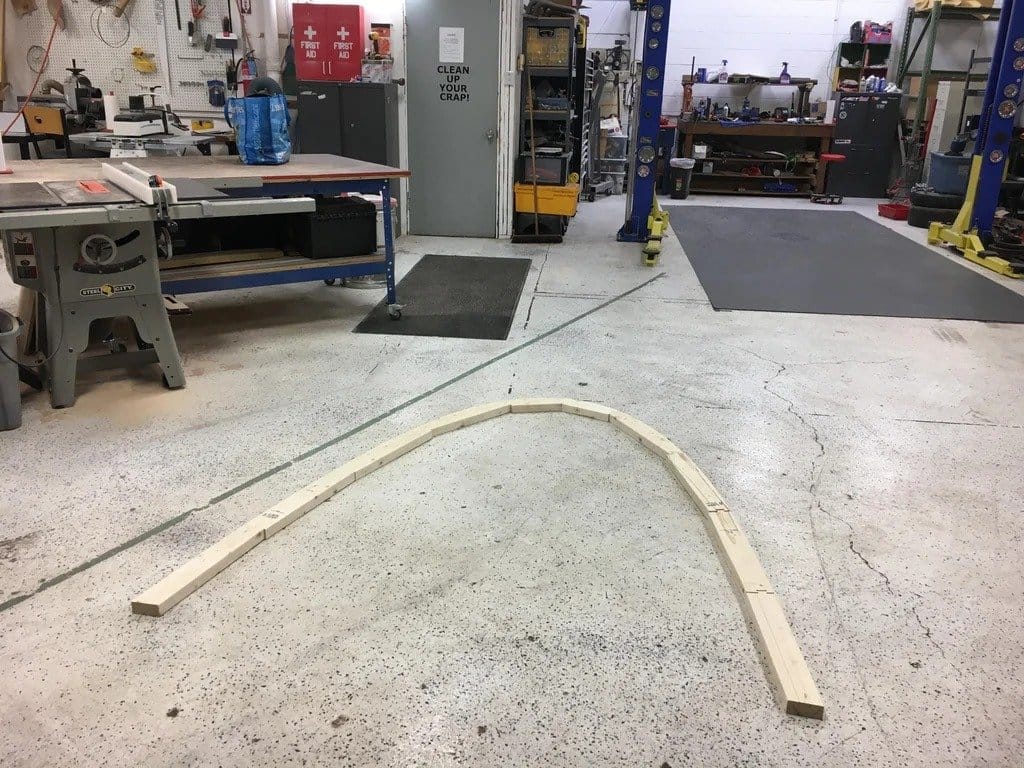 Then he connects parts L1-L4 and R1-R4 … He skipped details L5 and R5 for now. They form the top of the arch.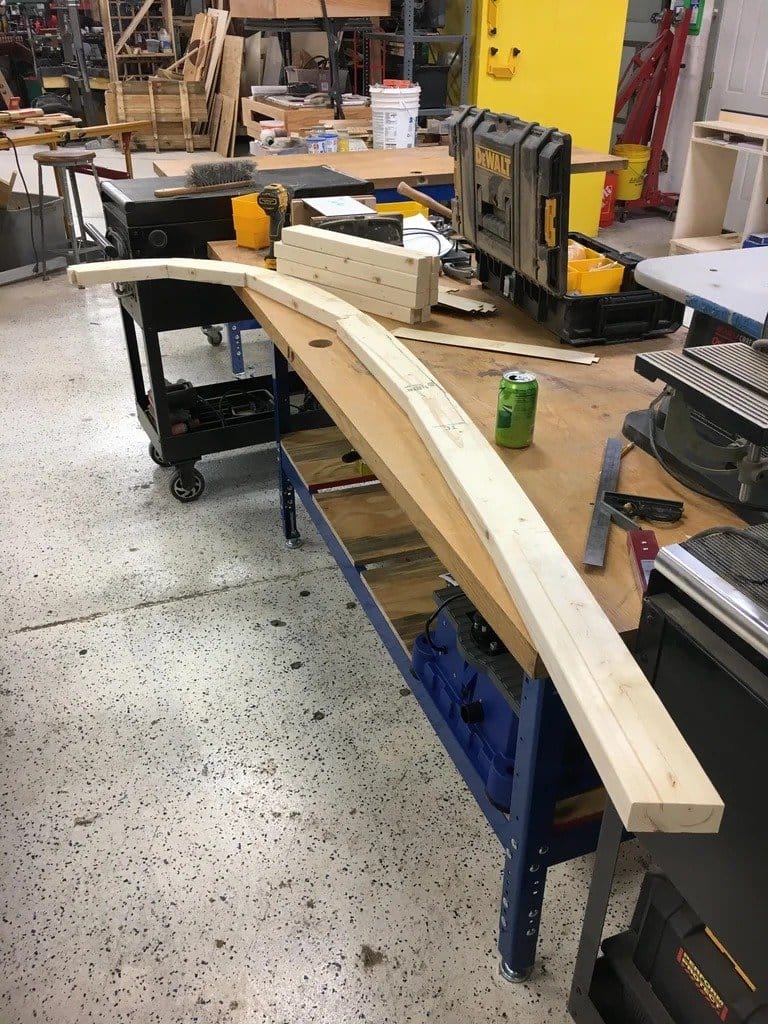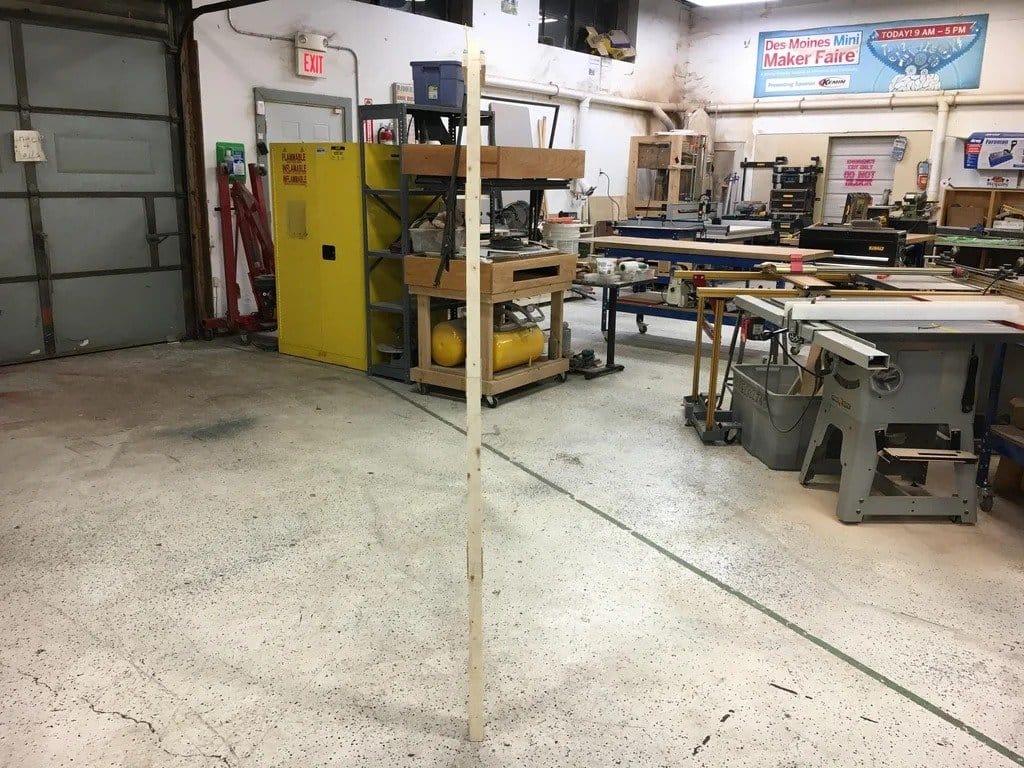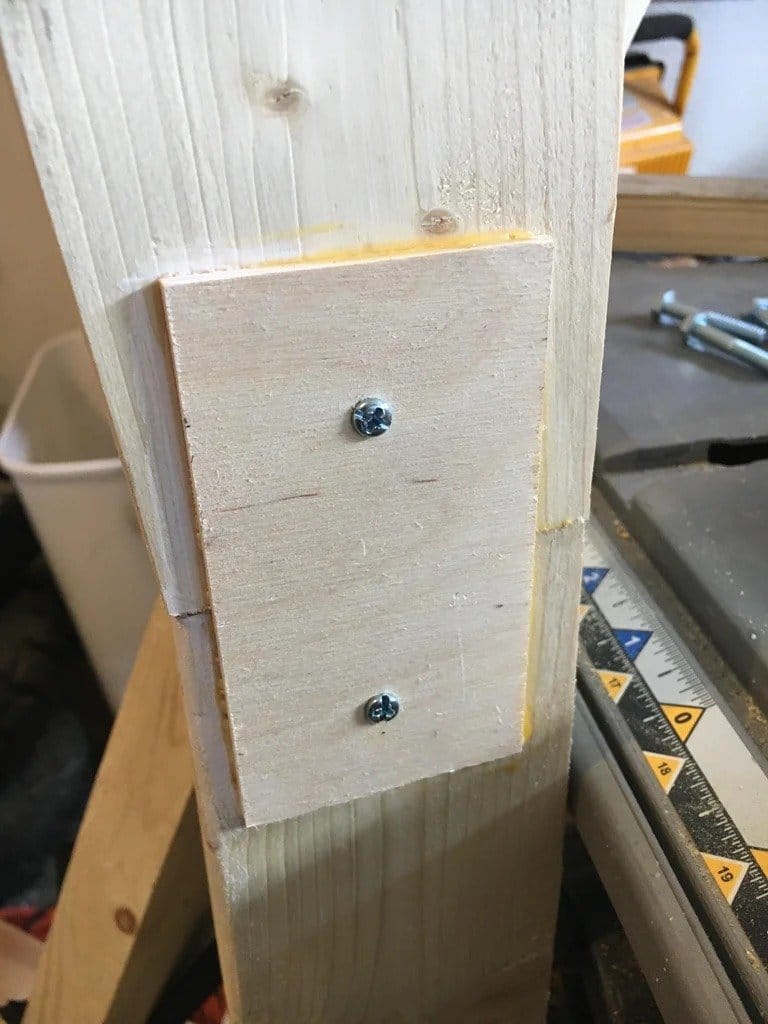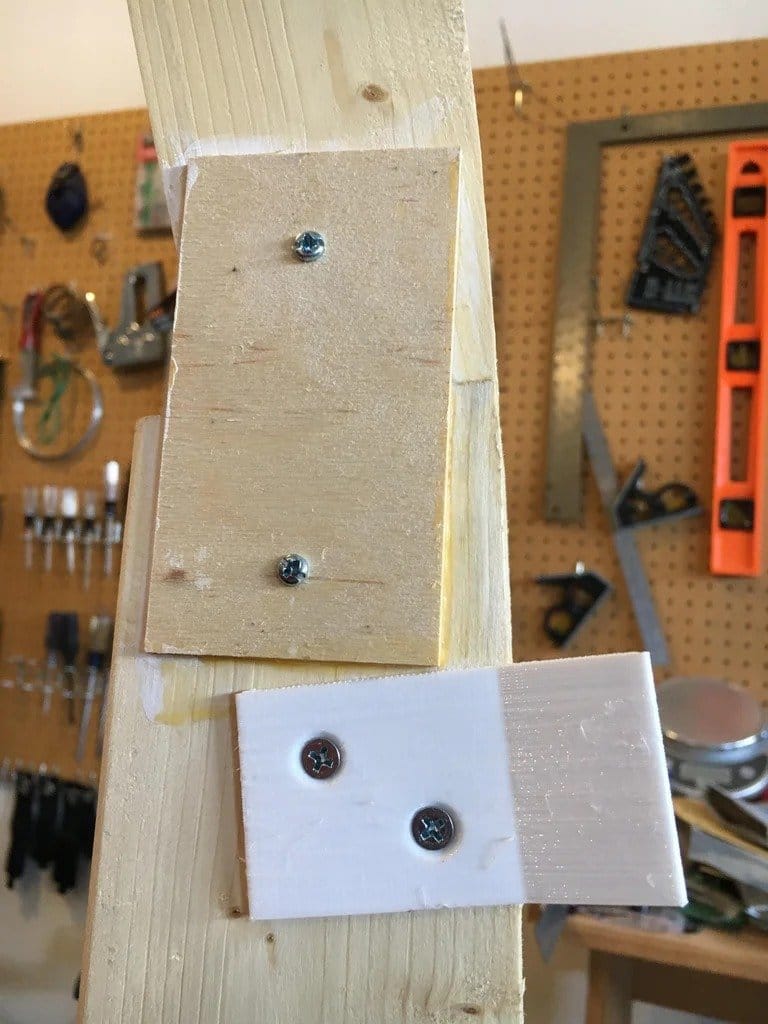 Next he glues L5 and R5.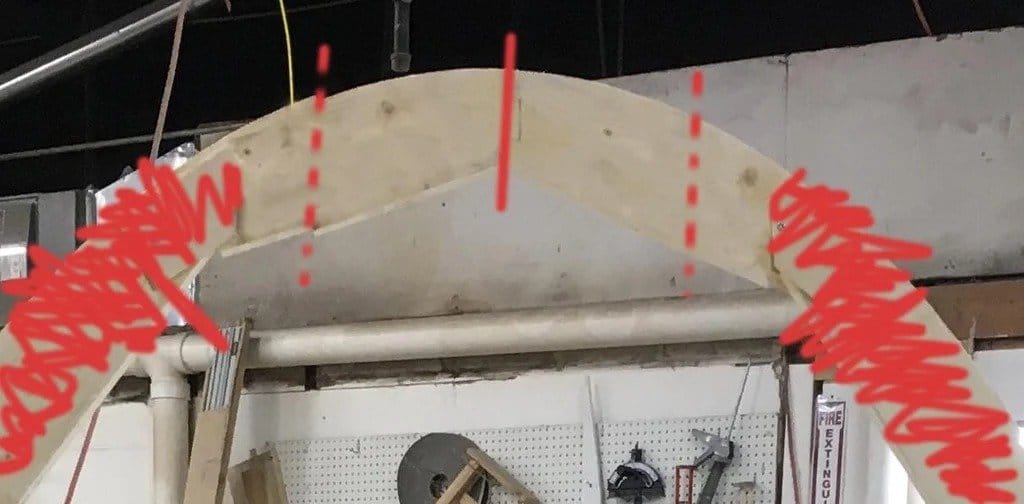 To connect the parts of the arch, he drills holes and installs bolts .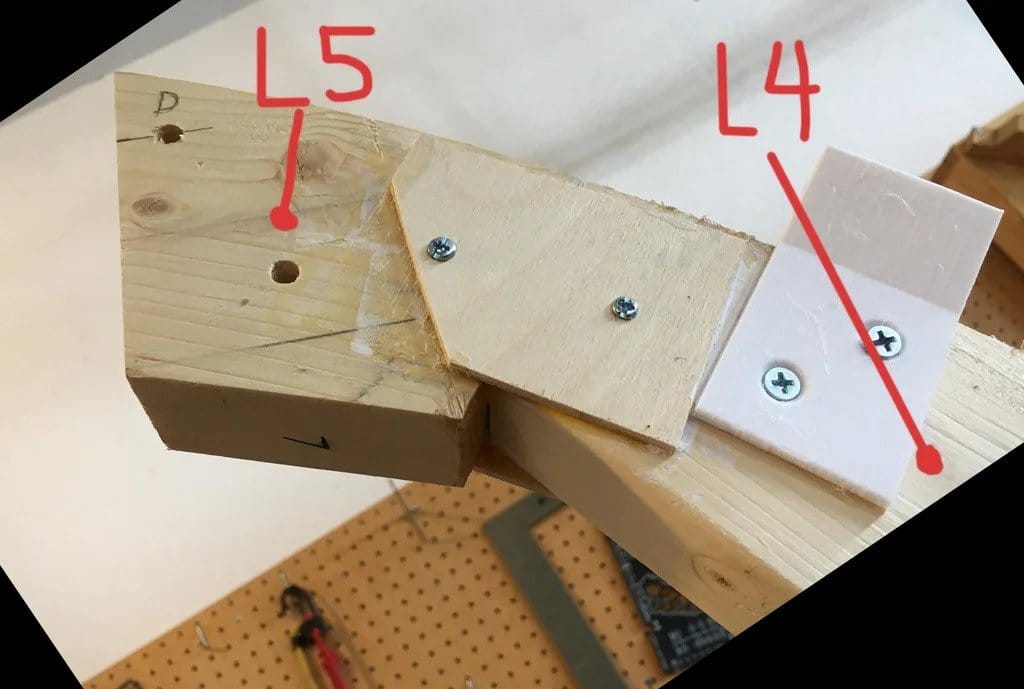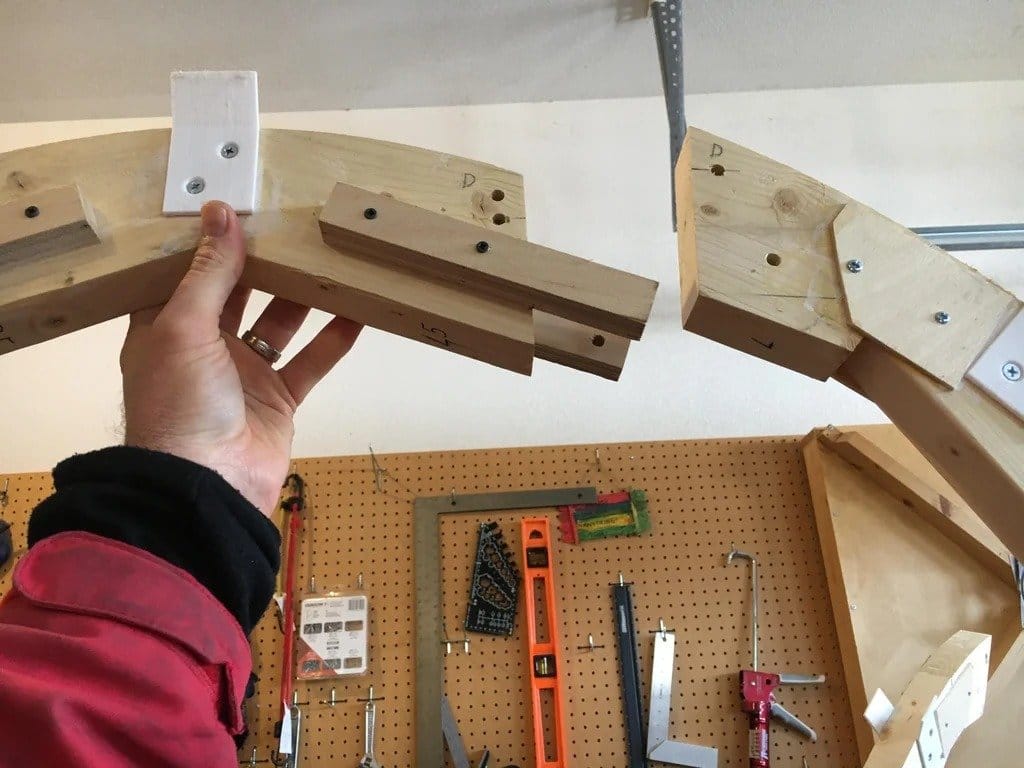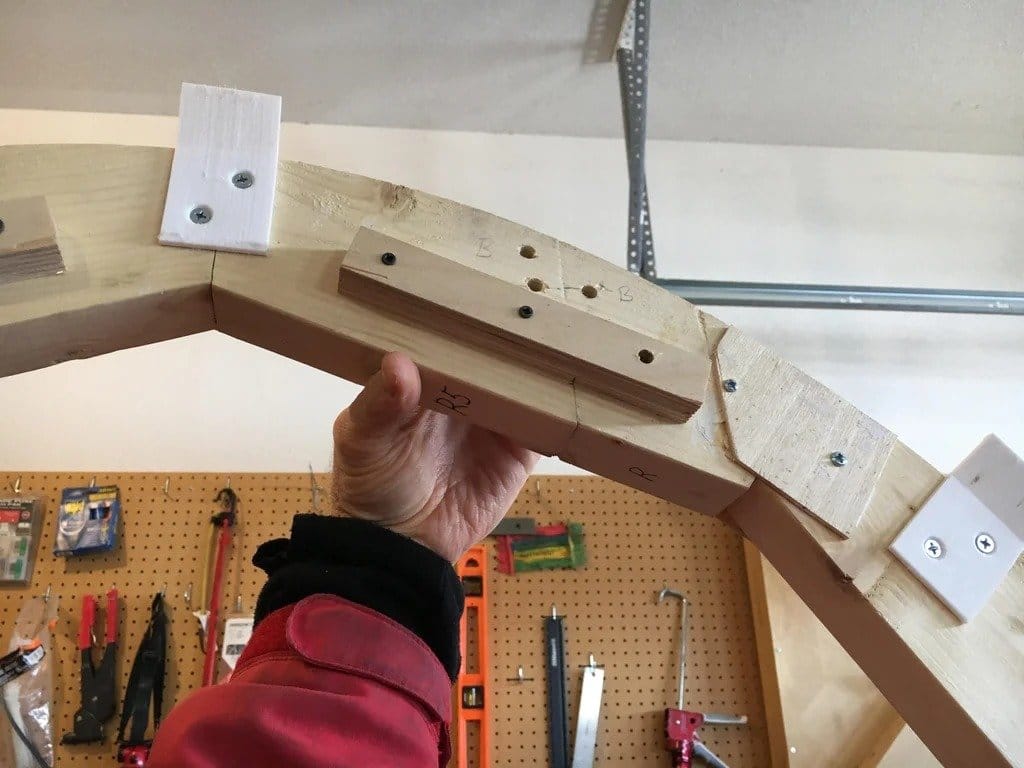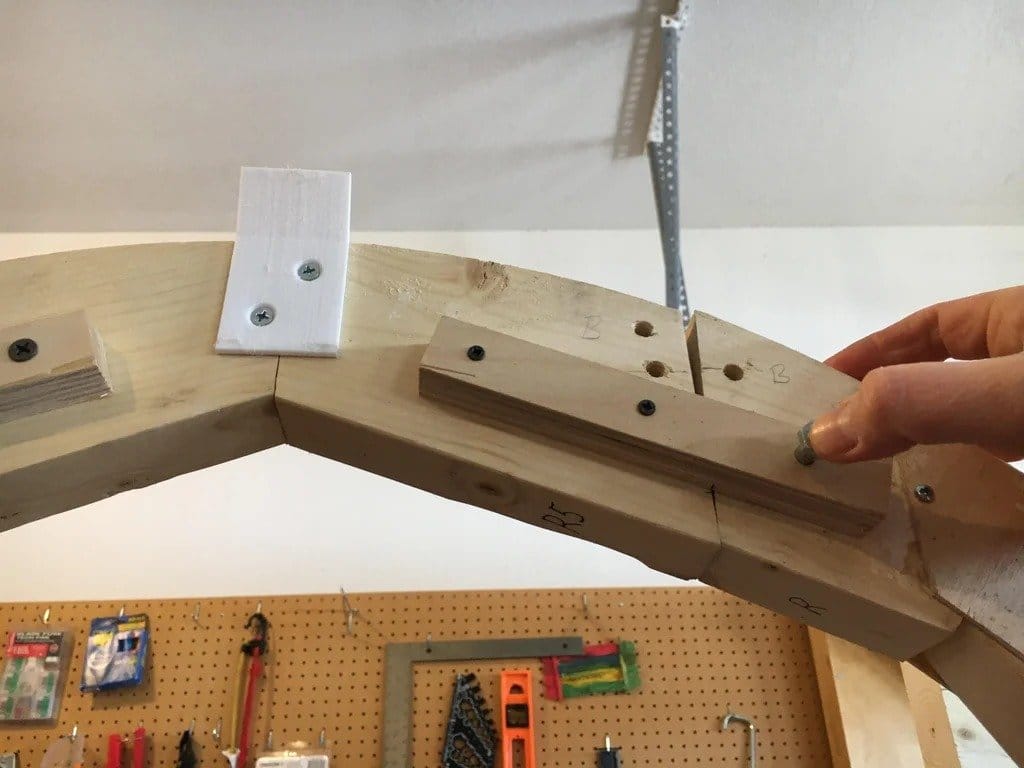 two planks.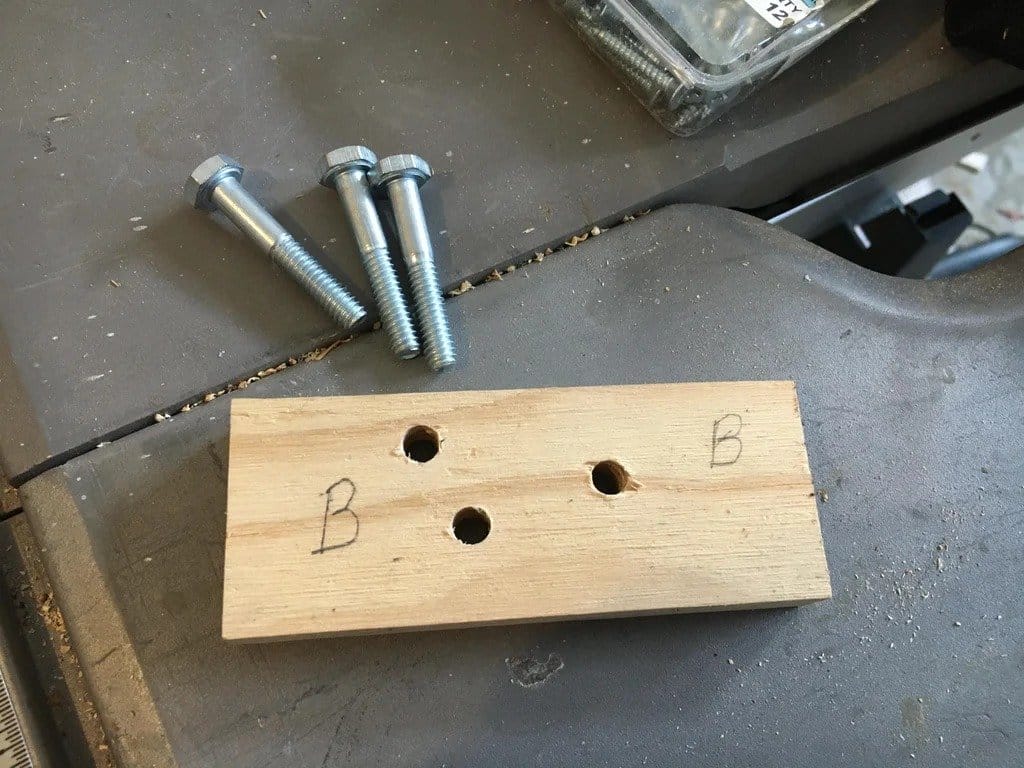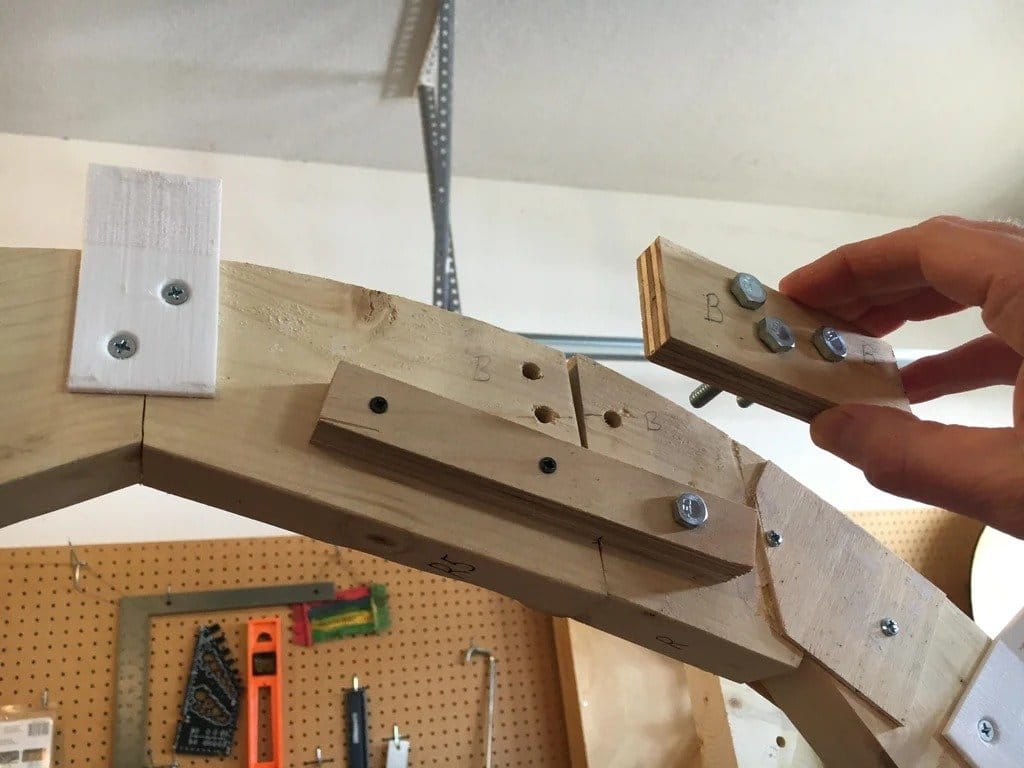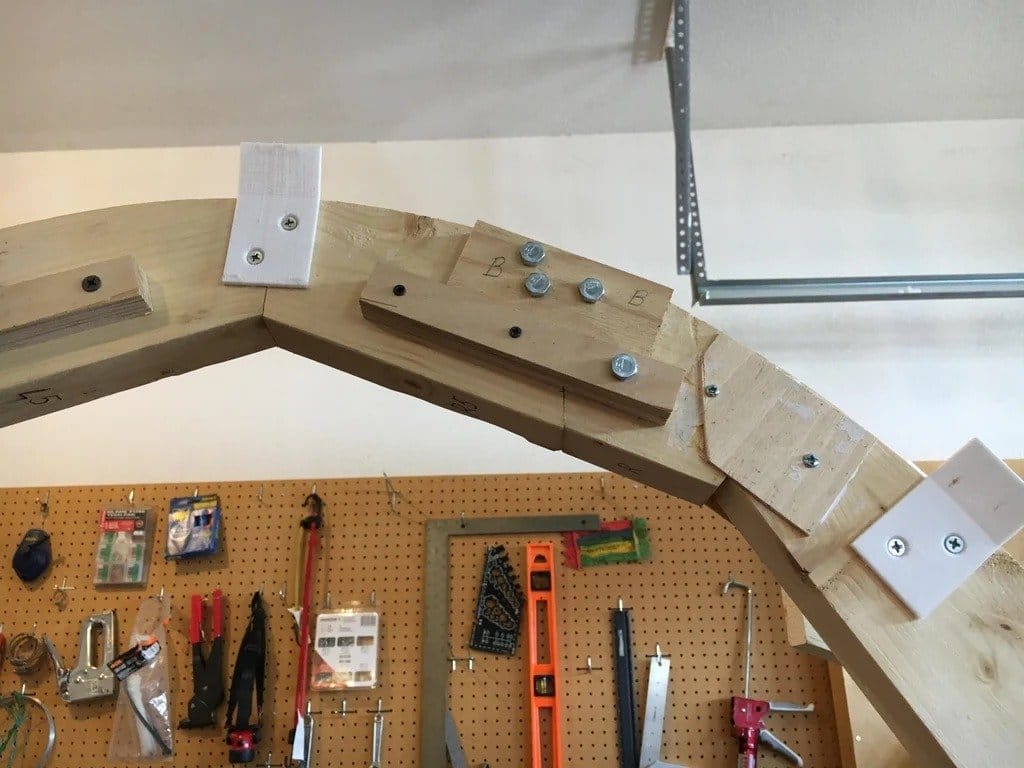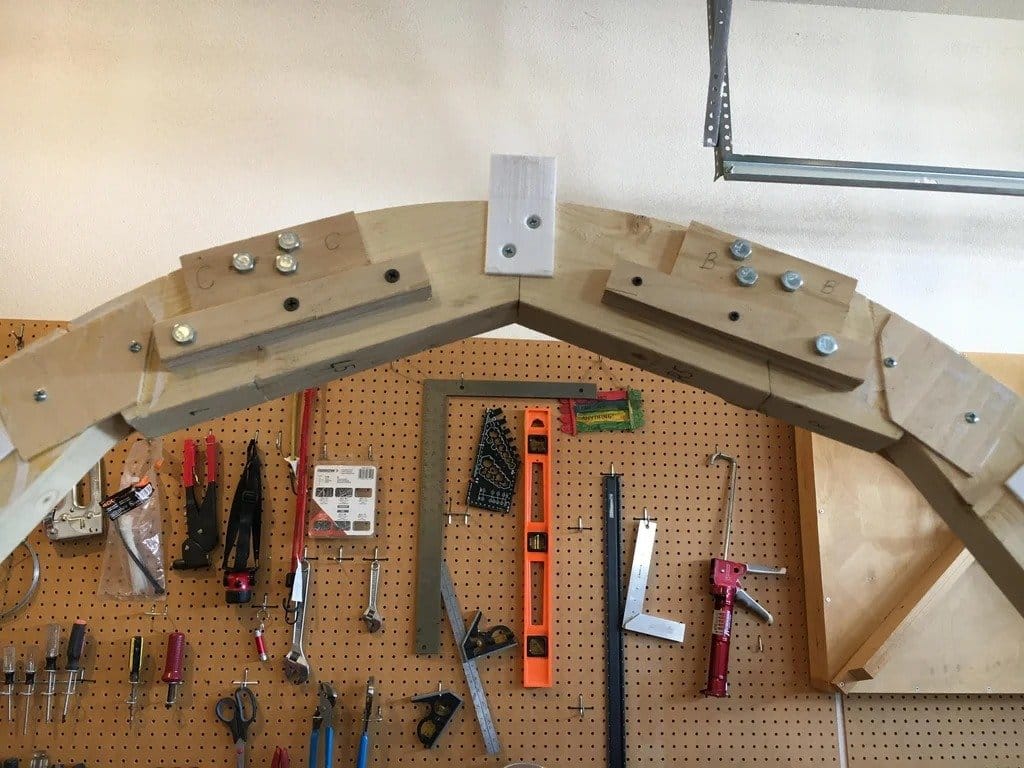 Step Three: Restraints
A polyethylene sleeve will be placed on top of the wooden arch. To prevent it from slipping, the master printed 14 parts and fixed them on both sides of the arch. In principle, any suitable material can be used as delimiters.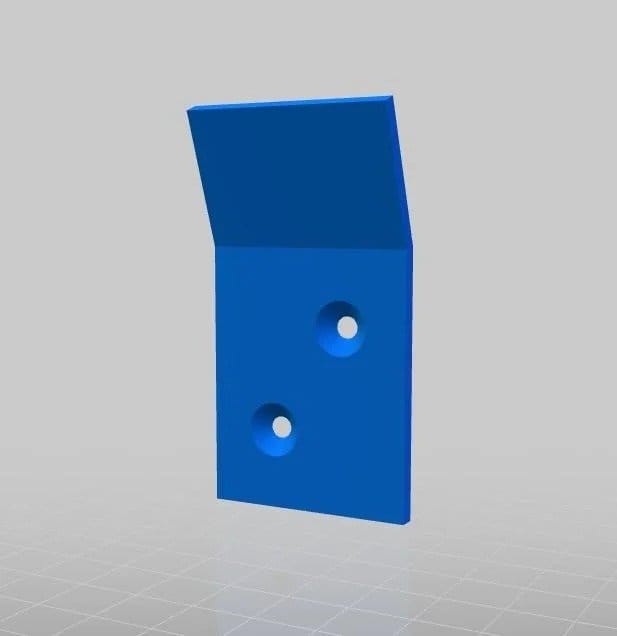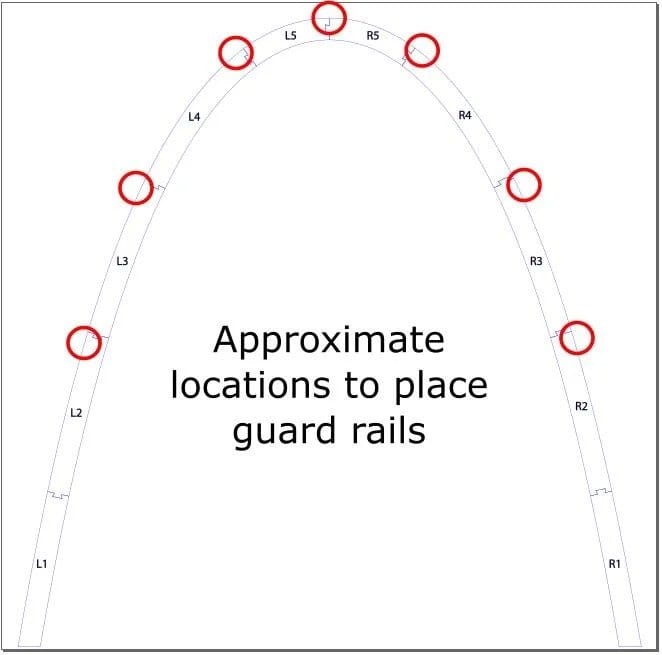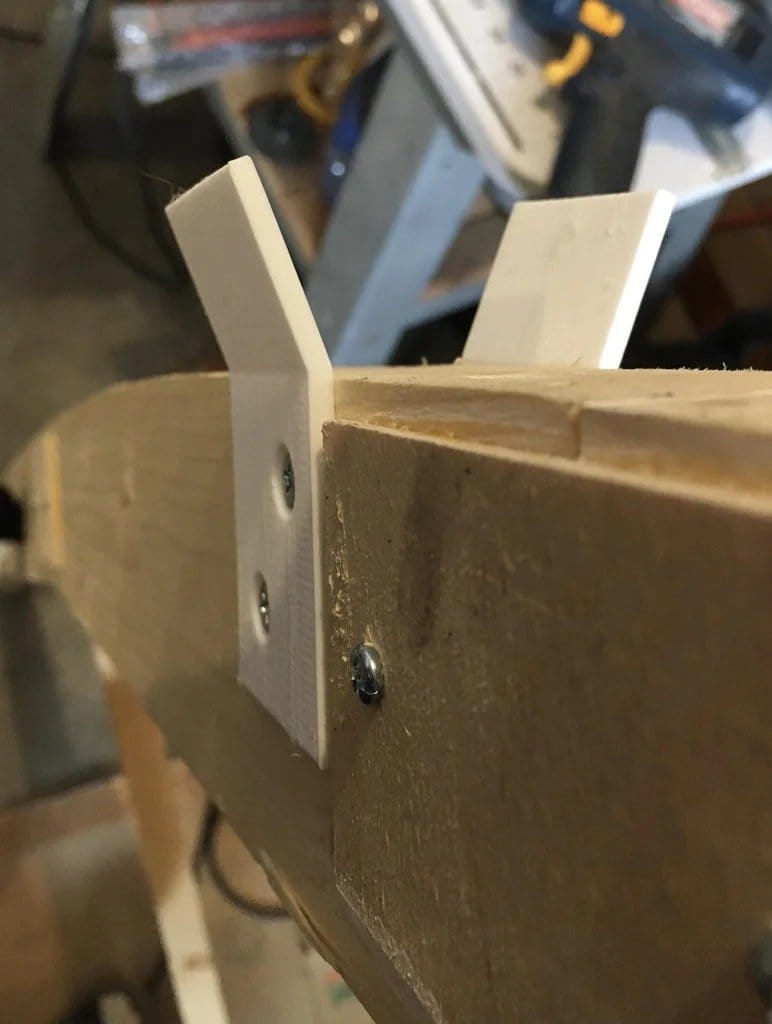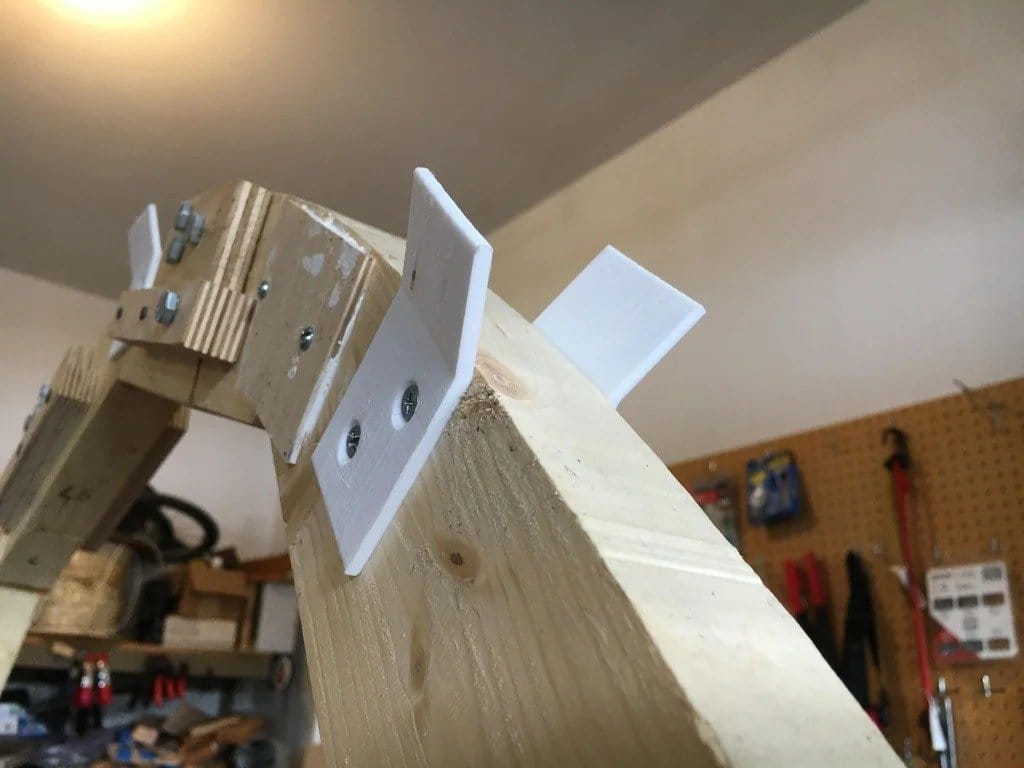 File for printing can be downloaded below.
https://content.instructables.com/ORIG/FM9/KEBX/KLAVKUFK/FM9KEBXKLAVKUFK.stl
Step Four: Legs
To install the arch on the surface, the master installs wooden legs. It uses a fabric belt to connect the legs to the arch. Using this mounting method allows you to install the arch on an uneven surface. Belt travel will compensate for fluctuations.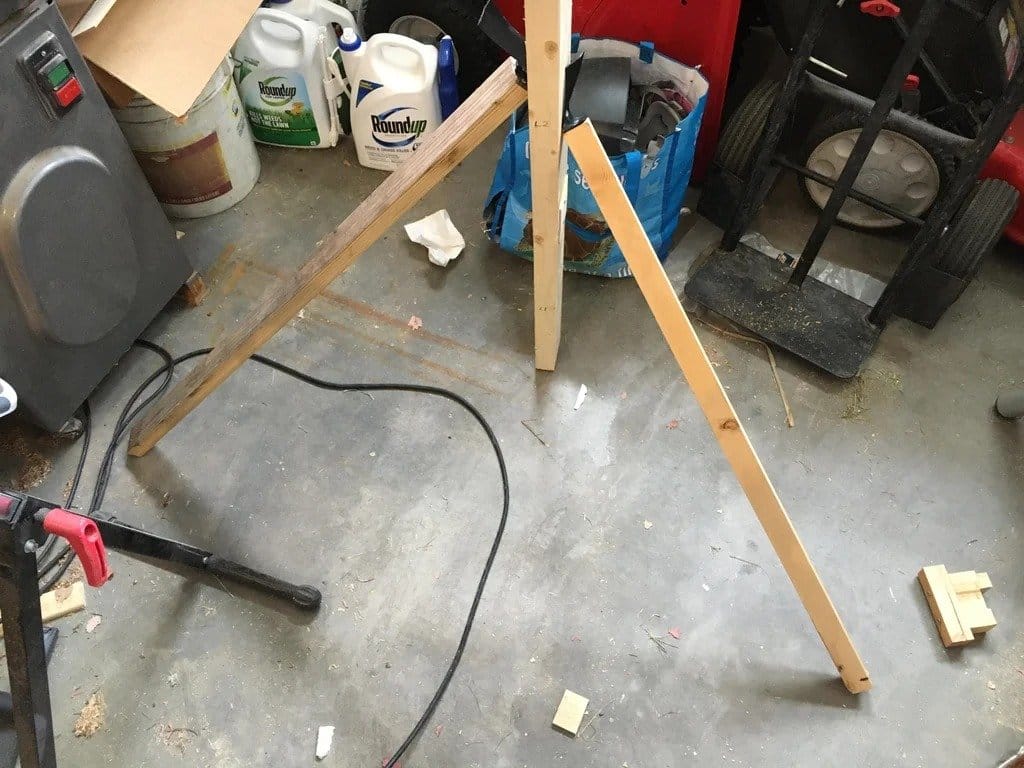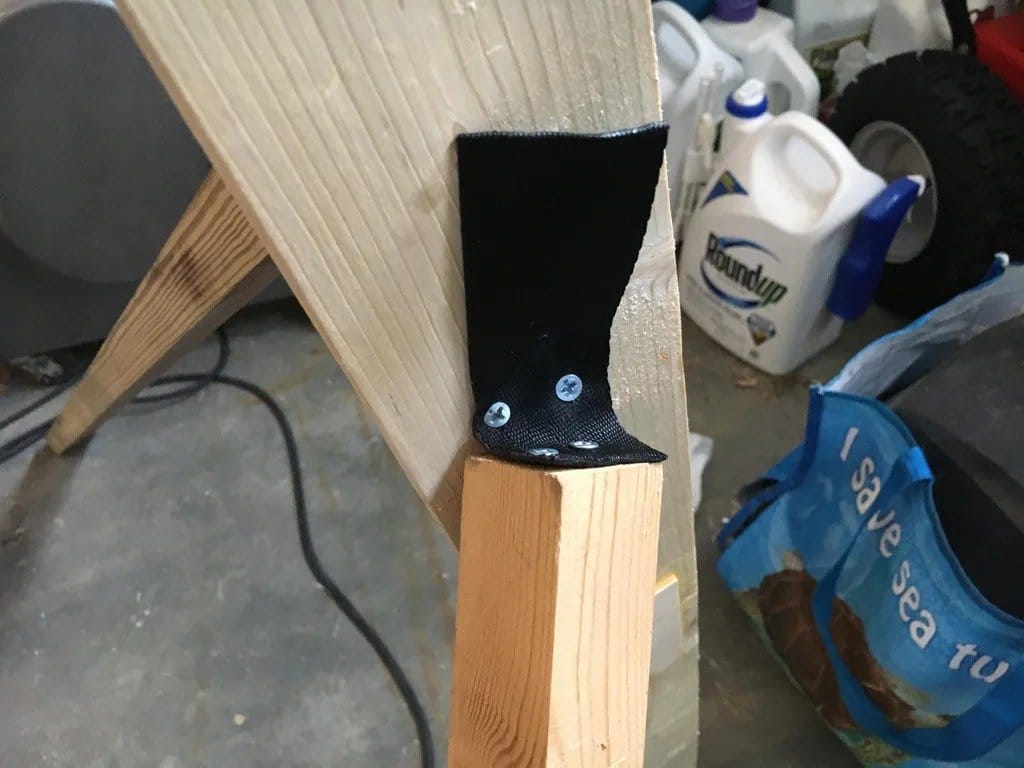 Step five: polyethylene sleeve
Then he cuts off a polyethylene sleeve about 5 meters long. The ends of the sleeve must be sealed with an iron and paper. Then folds the two ends together and marks the middle. Makes an incision in the sleeve by the mark (without cutting both sides).
< img class = "aligncenter" alt = "How to make an arch of ice, what is pykerite and what does Admiral King have to do with it" src = "https://usamodelkina.ru/uploads/posts/2021-02/1614451624_1-30.jpg"/>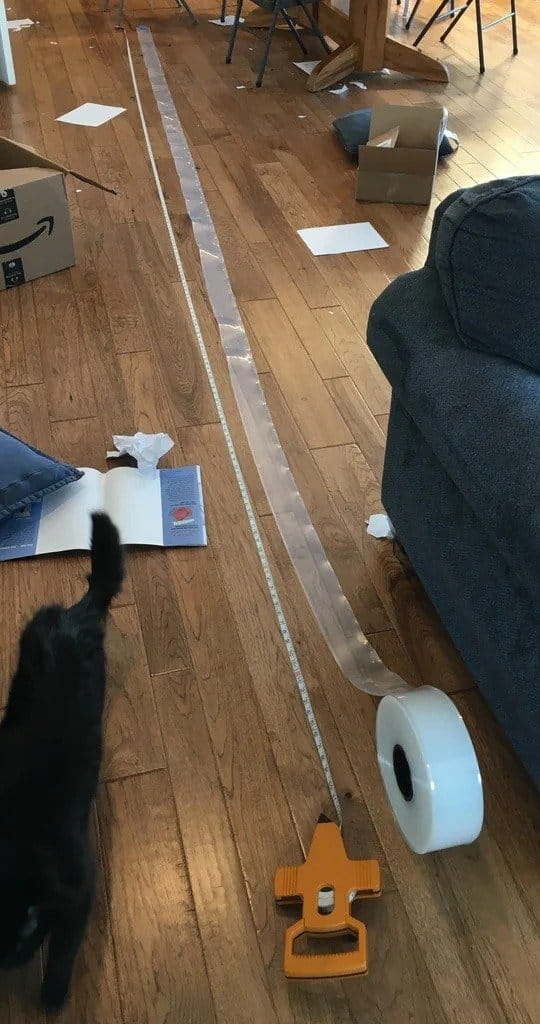 Step six: installation and filling
Now you need to wait for frost and install the arch. Install additional stops if necessary. Lay a polyethylene sleeve along the top of the arch.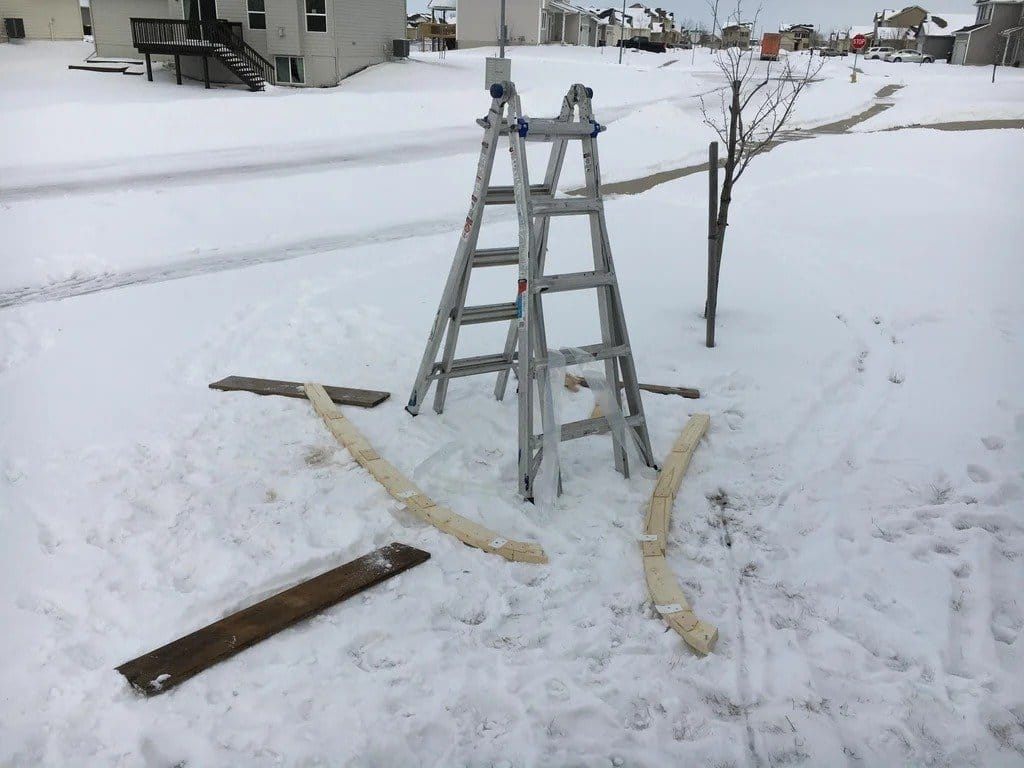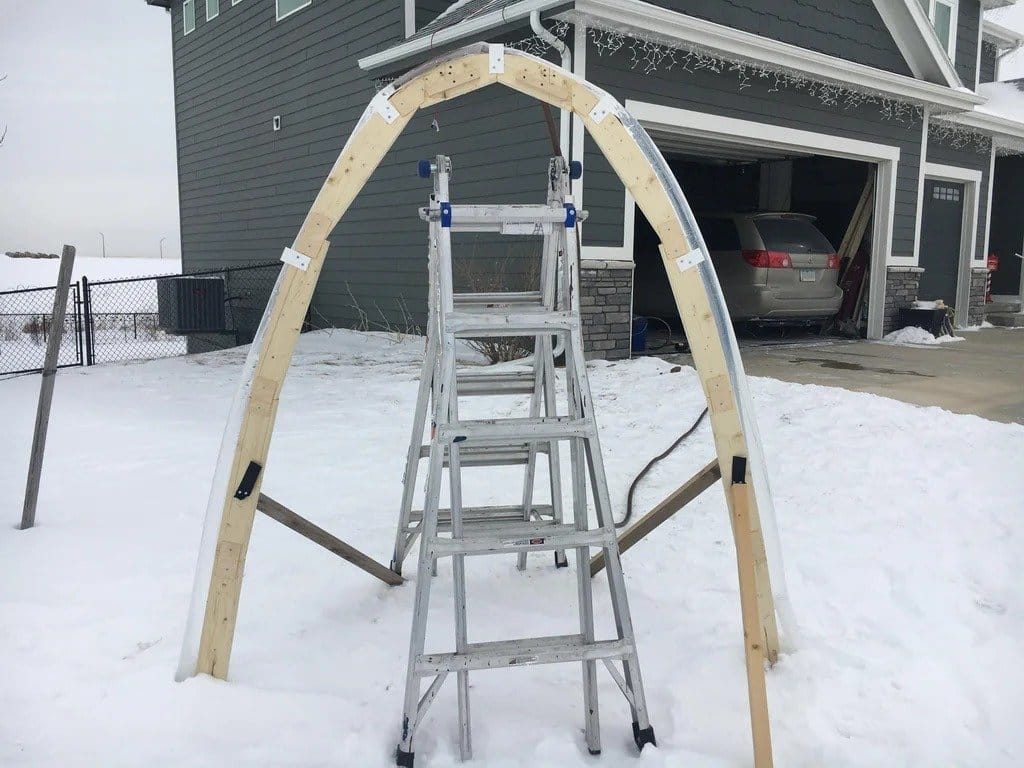 Now you need to pump water into the sleeve with the help of a pump.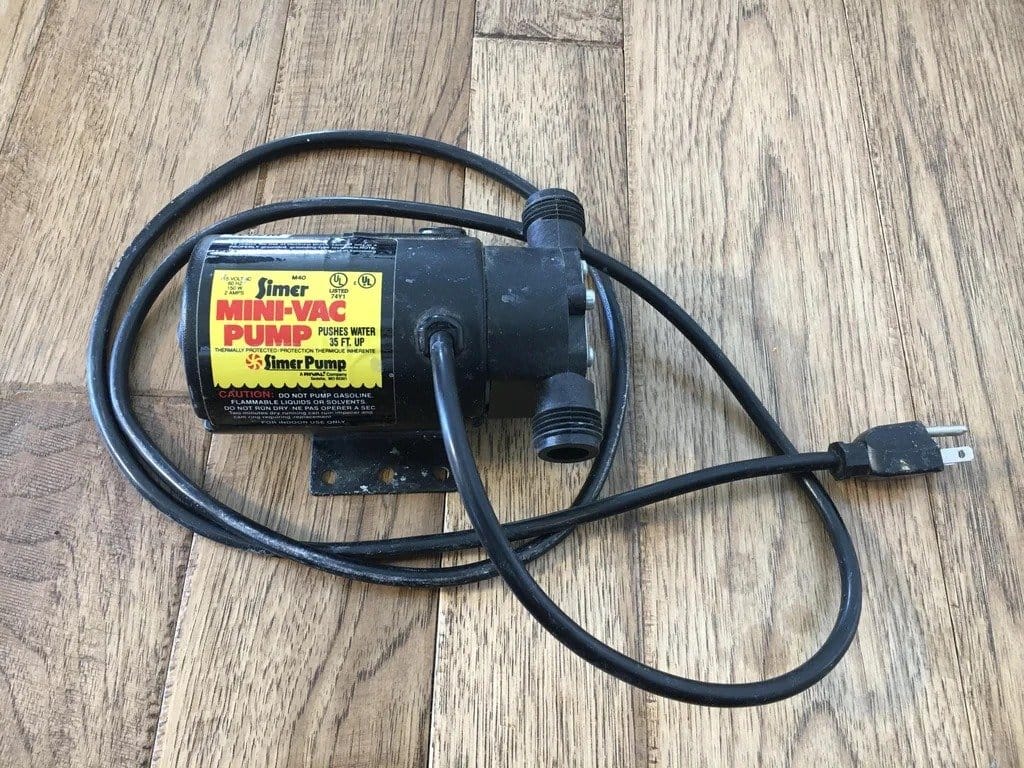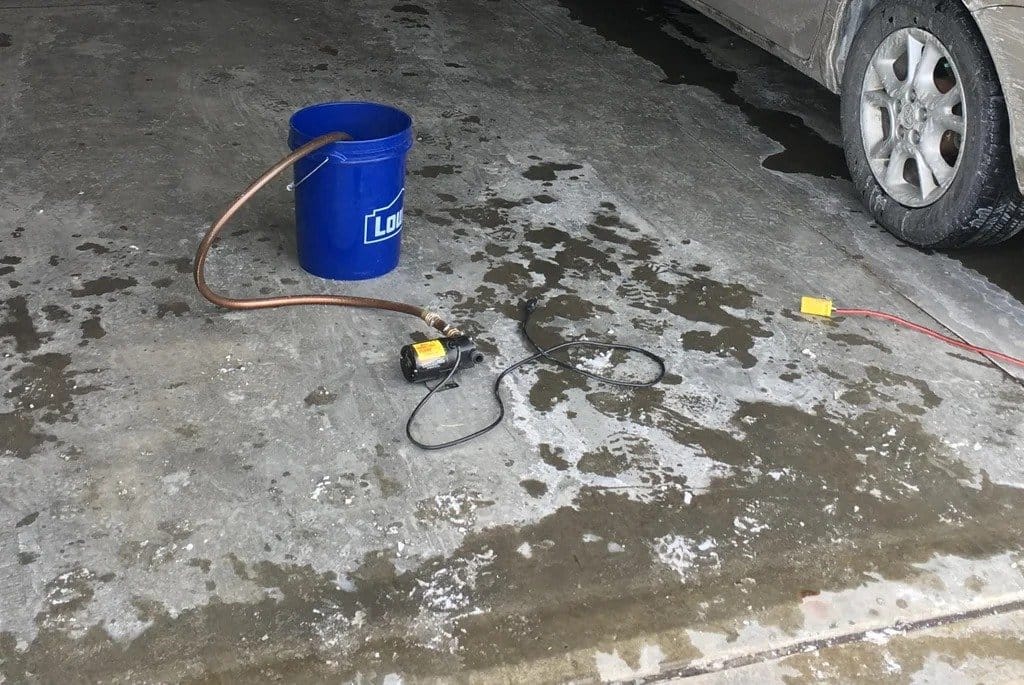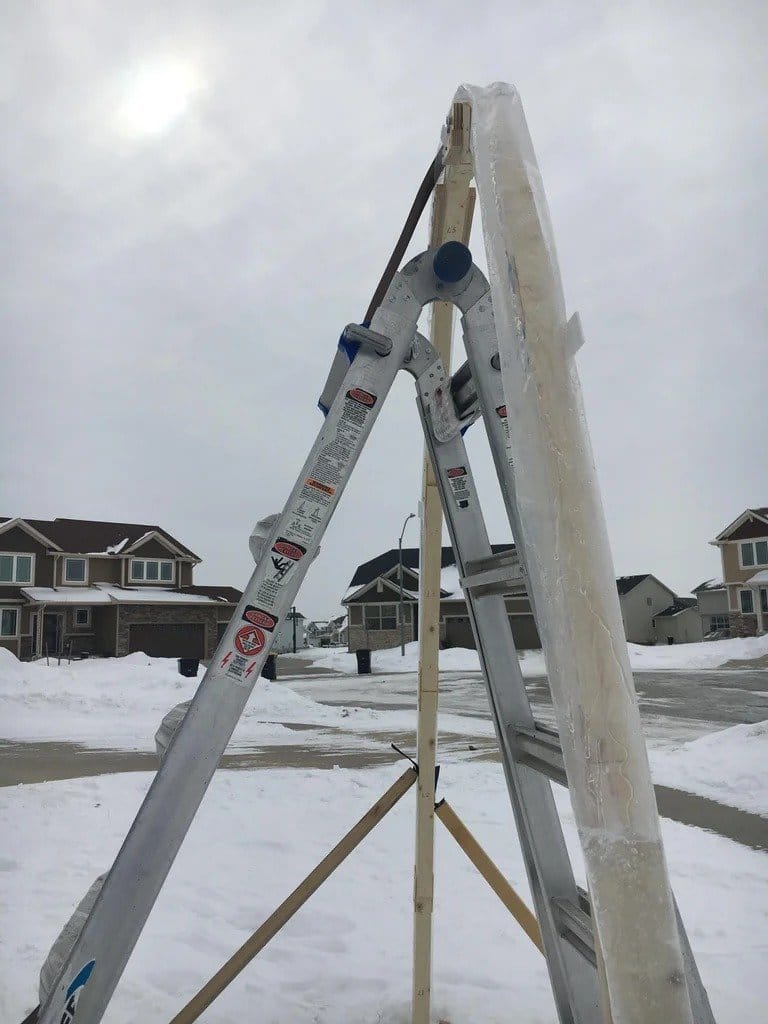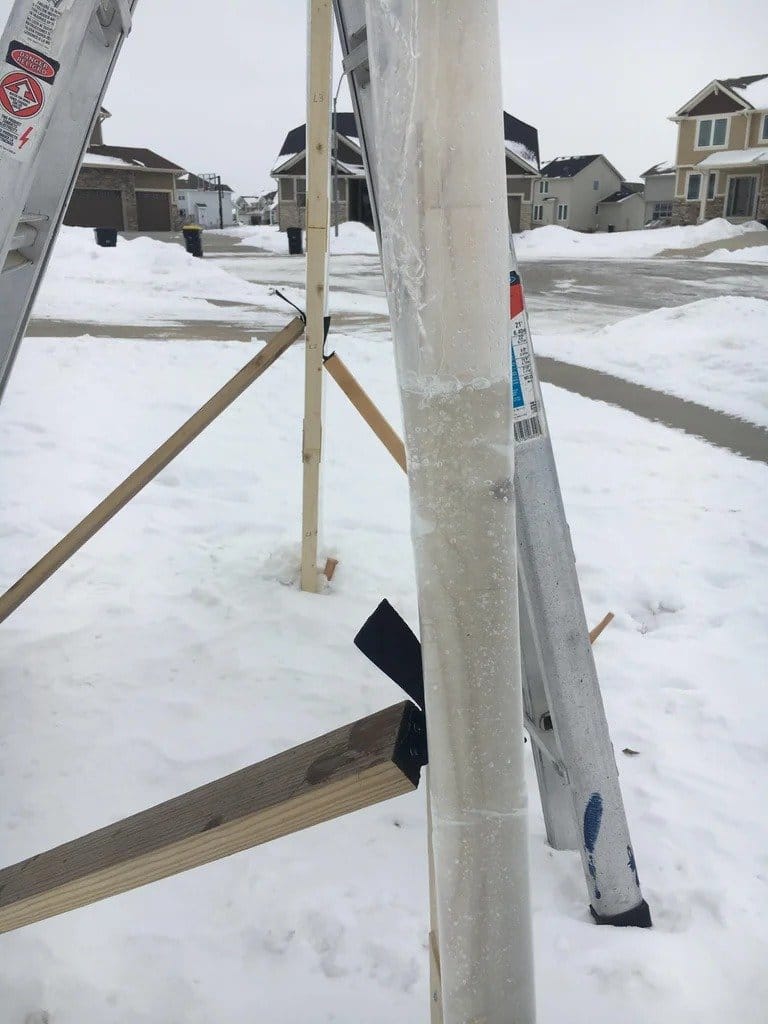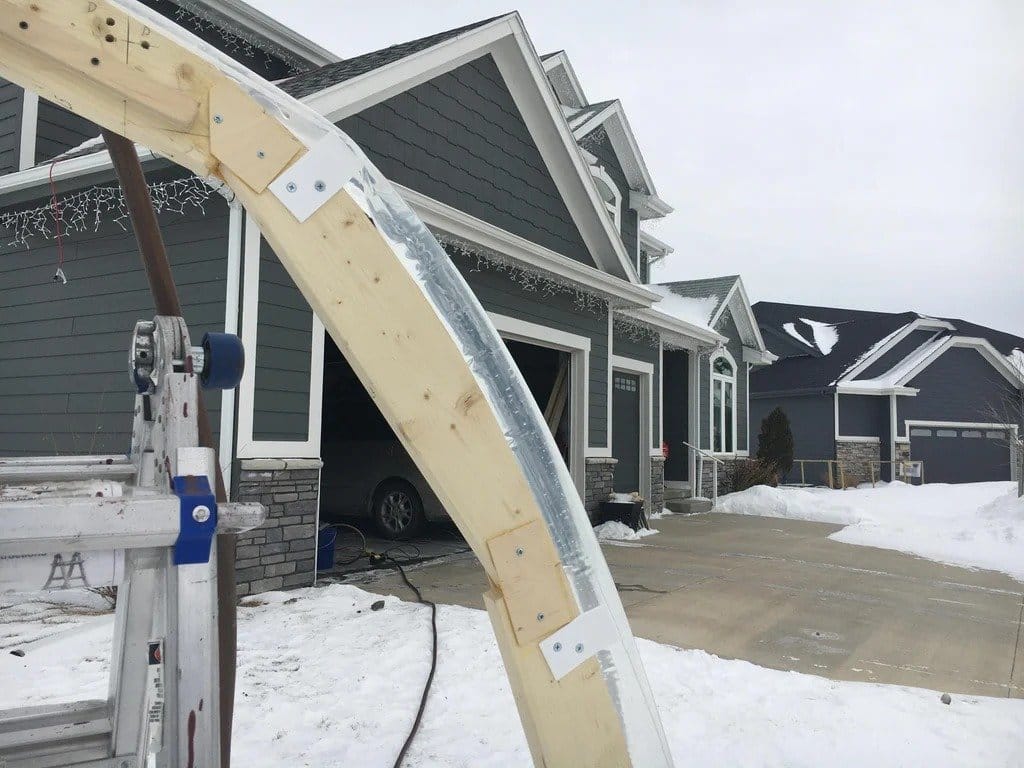 Covers the arch below with snow and spills it with water. This operation will strengthen the lower part and prevent the ice arch from falling.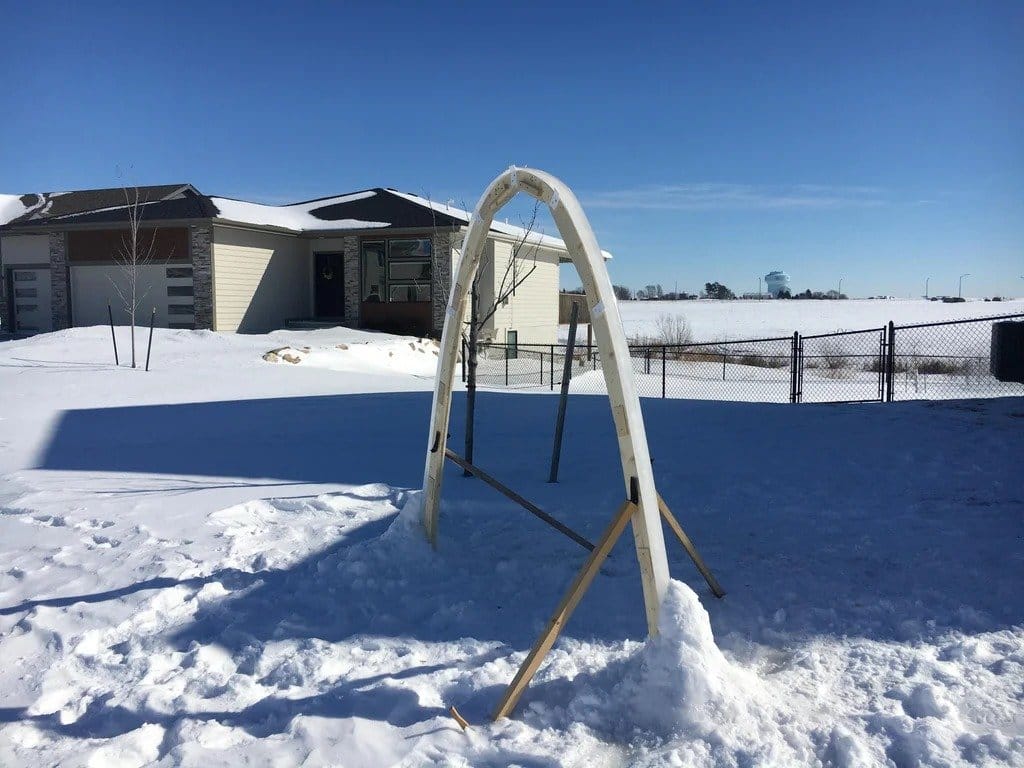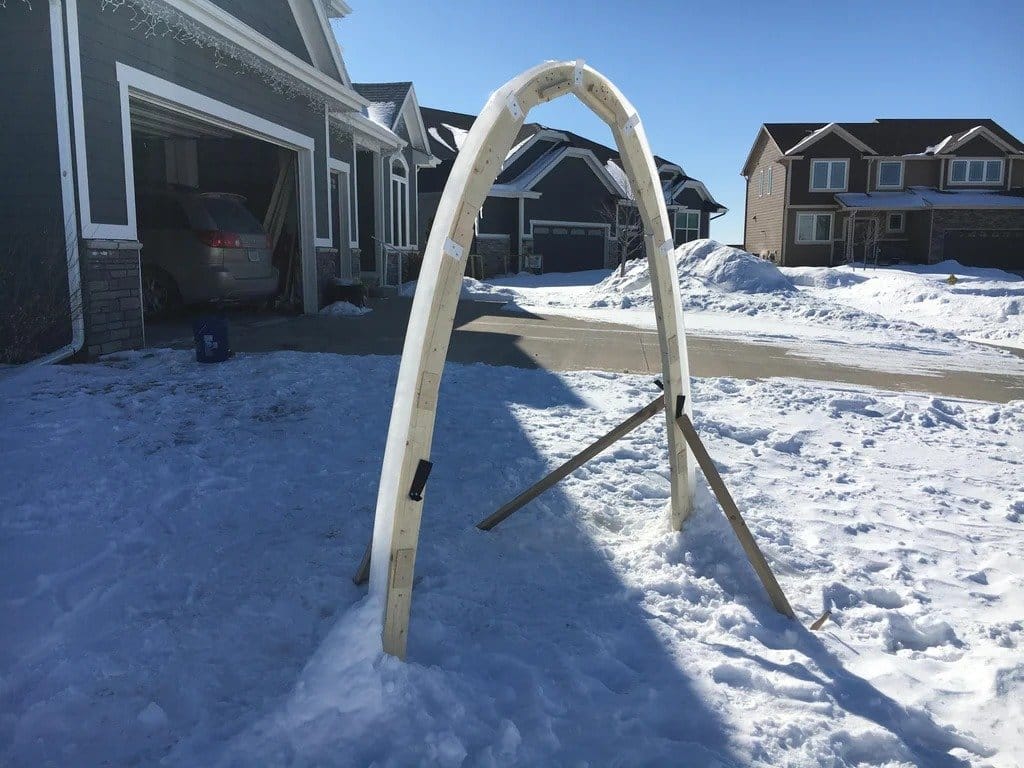 After everything is frozen, you need to disassemble the upper part of the wooden arch and see how much ice is in the upper part of the arch. If there is a gap, then you need to close it with wet snow ..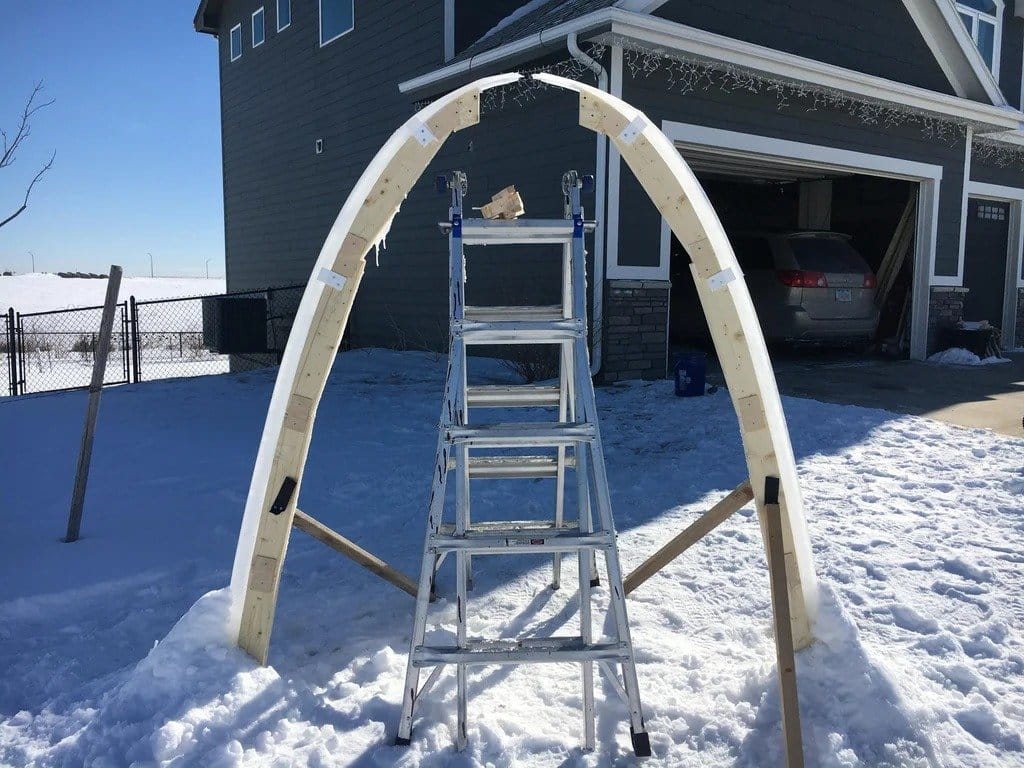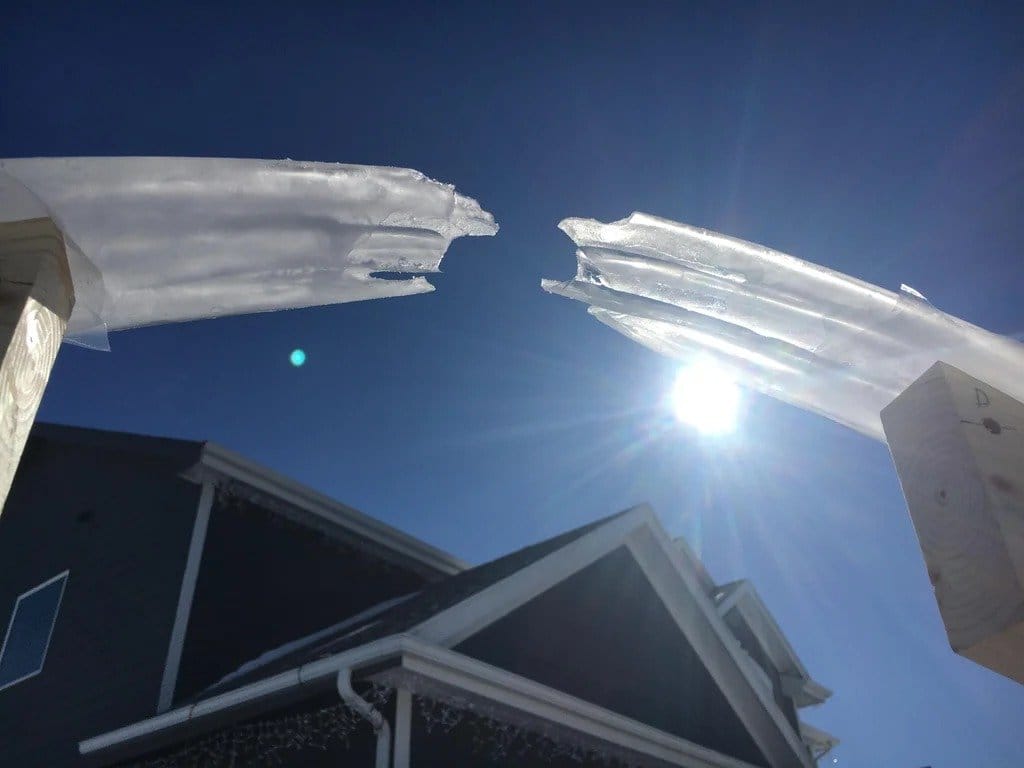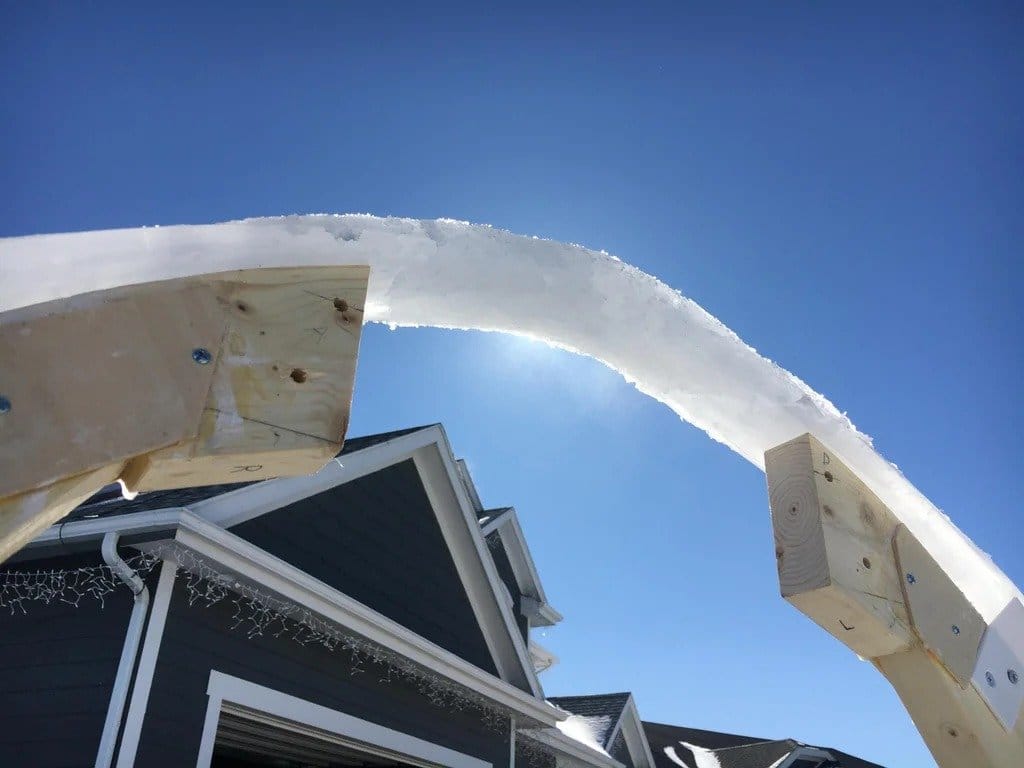 Next, we dismantle the wooden parts and cut off the film. Everything is ready.