DIY
Thermo box for picnic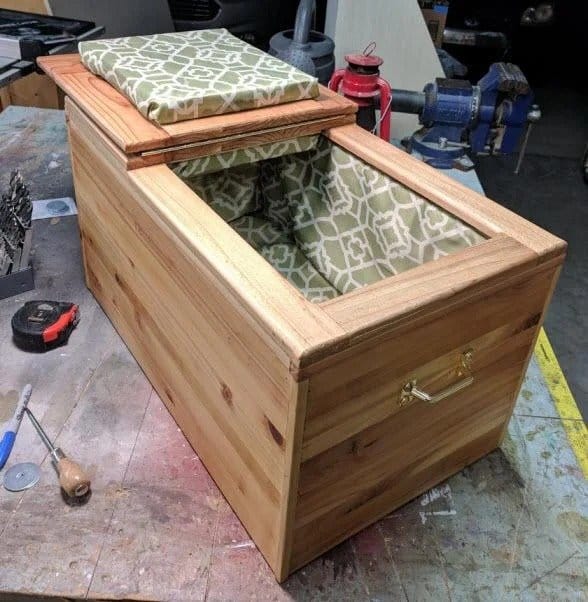 This wooden box is made as a replacement for a picnic basket. Of course, it has a drawback – weight, but there are also advantages – spaciousness and thermal insulation.
Tools and materials:
-Lumber;
-Carpentry glue;
-Angle;
-Marker;
-Roulette;
-Screwdriver;
-Hammer;
– Chisel;
-Painting tape;
-Planing machine;
-Circular saw;
-Styrofoam;
-Fabric;
-Glue gun;
-Fasteners;
-Polyurethane; < br> -Furniture fittings;
Step one: preparation of material
The general idea in the manufacture of the box was to make panels from strips and then join them into a box. The ends of the panels will be uneven, one plank is longer, the second is shorter, and this is how they will be joined.
First, the master trims the boards and aligns them in thickness, then cuts them to length.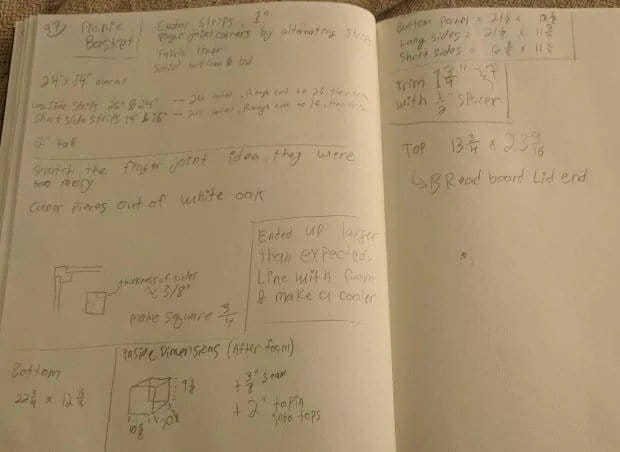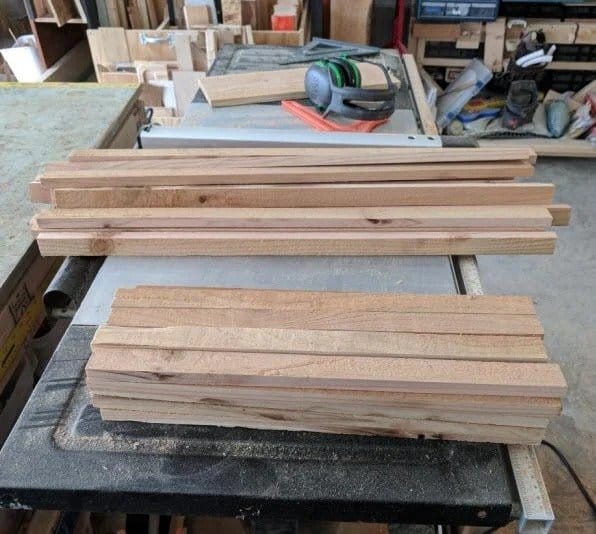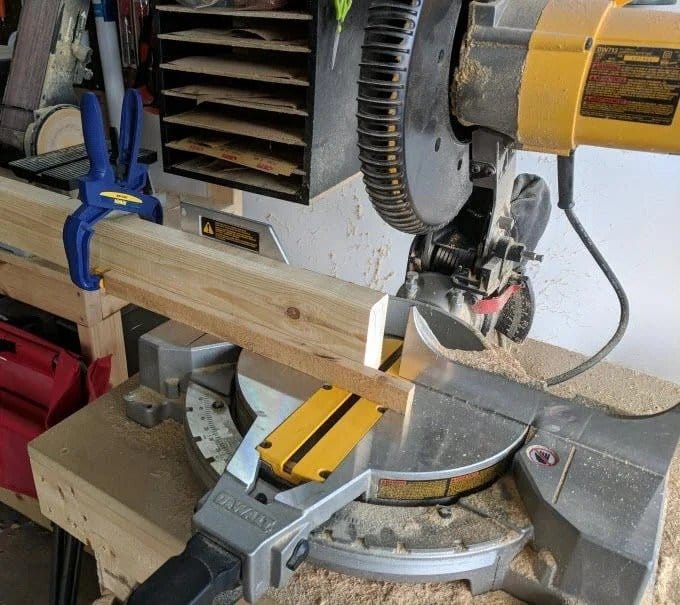 Step two: panels
Now you need to glue the panels. First, the master screws two bars to the workbench, one parallel to the edge, the second at a slight angle. The distance between the bars is slightly larger than the width of the panel being produced.
Then he applies glue to the strips and places them between the strips (not forgetting to alternate between short and long ones). Then he drives a wedge between the panel and the corner bar.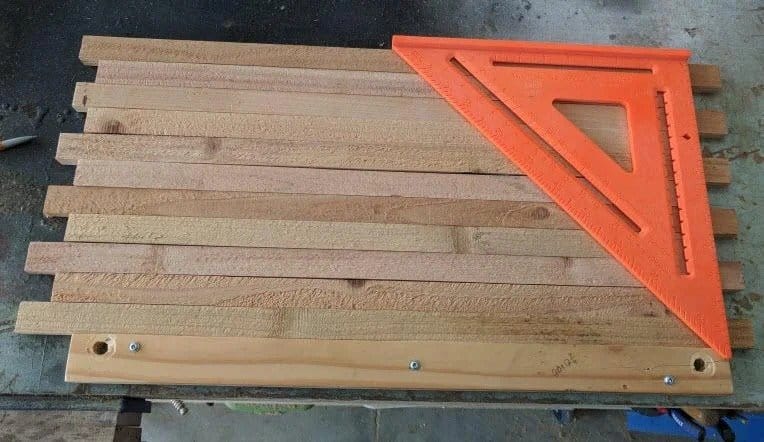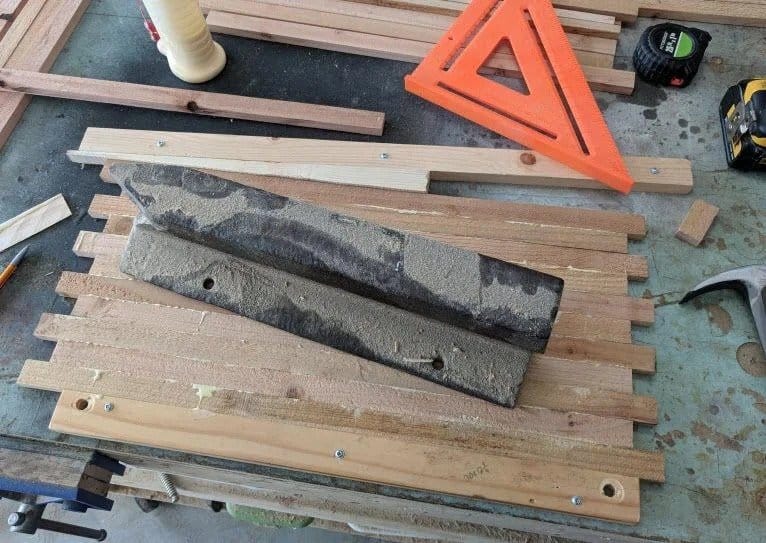 When the wedge was driven in, some of the planks moved. The craftsman drew a line and trimmed the short planks with a chisel. Long ones will be cut off later.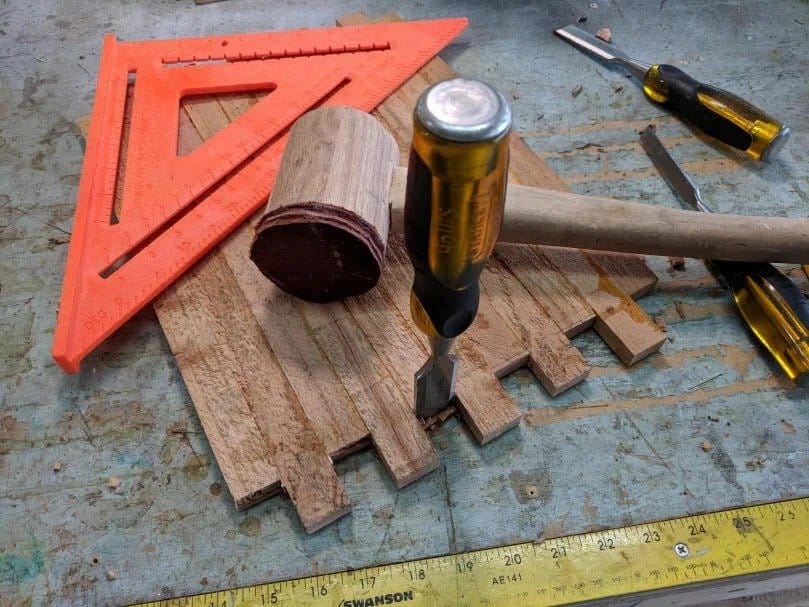 Then he ran the panels through a planer and tried to join them. It was here that failure awaited him, the panels did not want to connect, the joints were too "tight".
It was possible to try to remove some material, but the work was too painstaking, and the master simply cut down the protruding parts.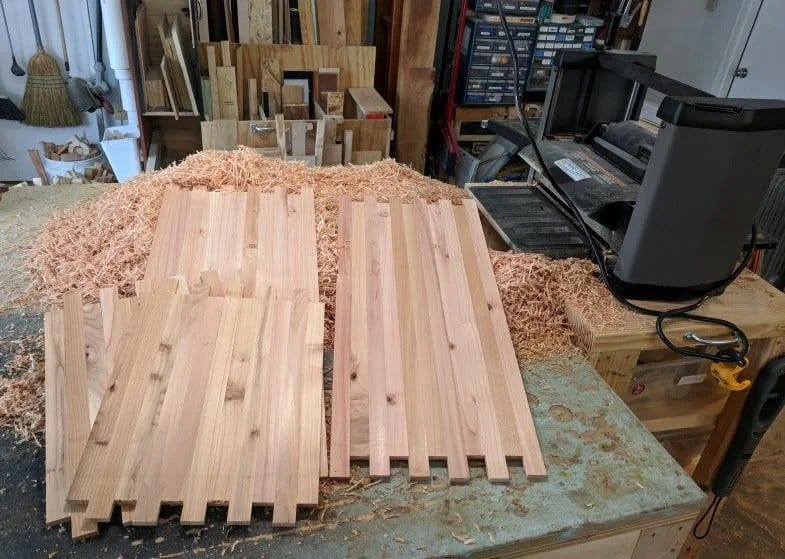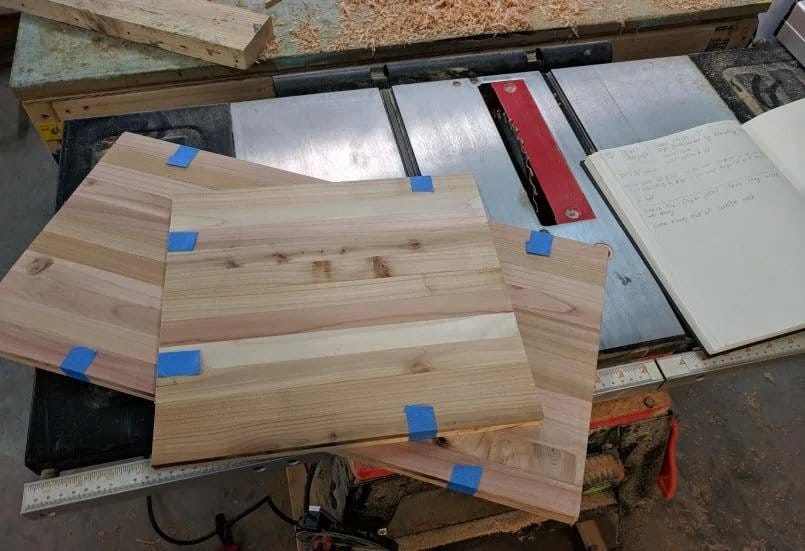 Step three: assembly < br> To connect the panels, he decided to use vertical posts, placing them in the corners. Two posts are installed at each corner, with corners to each other. For strength along the side walls, inside, I fixed a few more slats.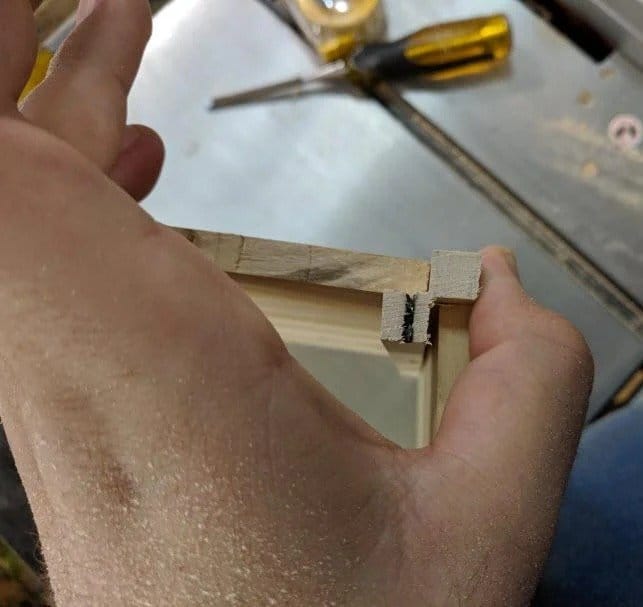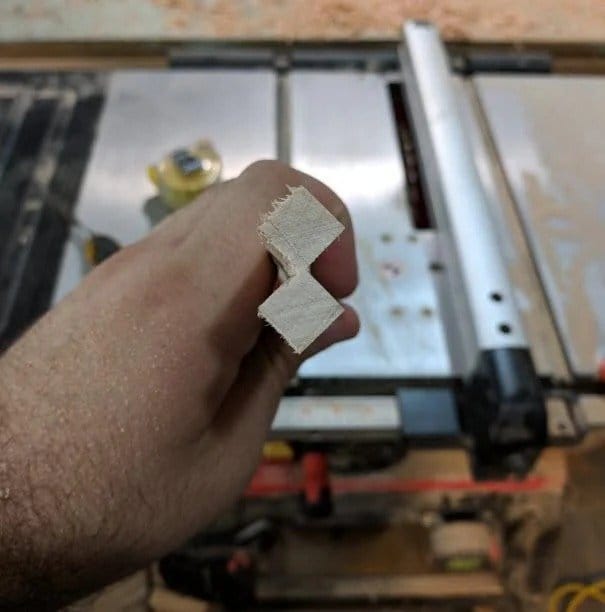 Step four: thermal insulation
After assembling the box, the inner part is closed with thermal panels.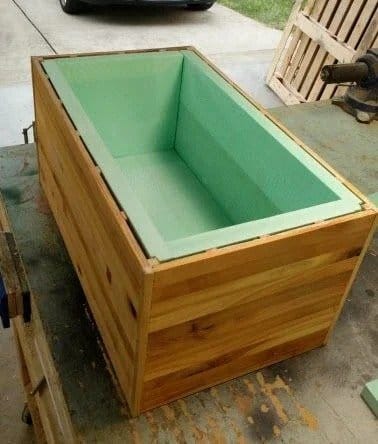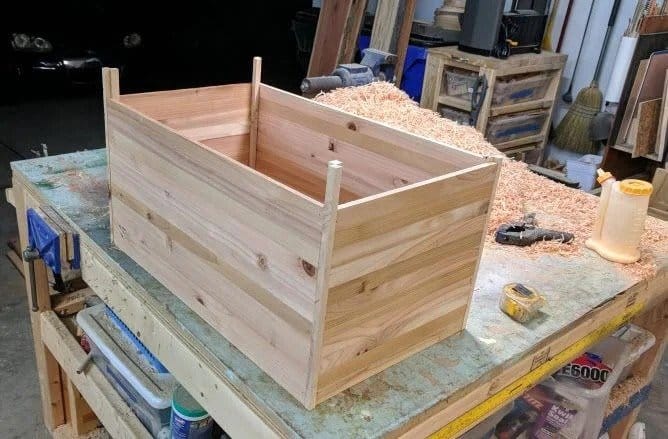 Then sheathes the inside with fabric.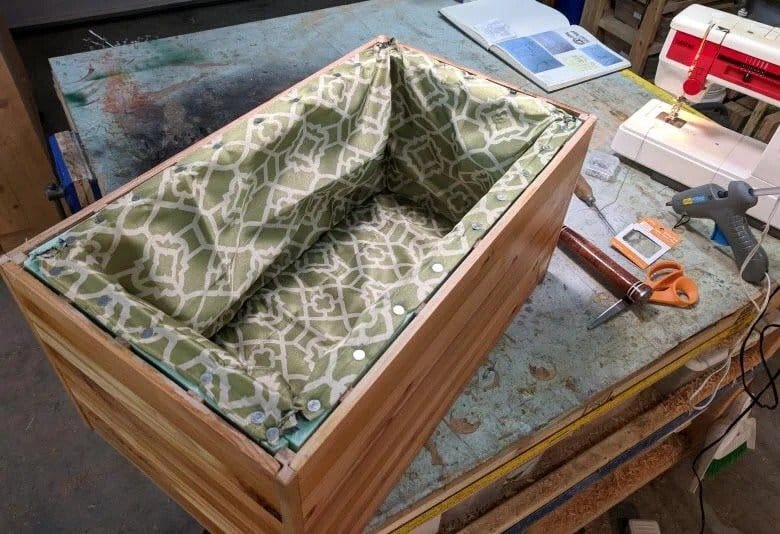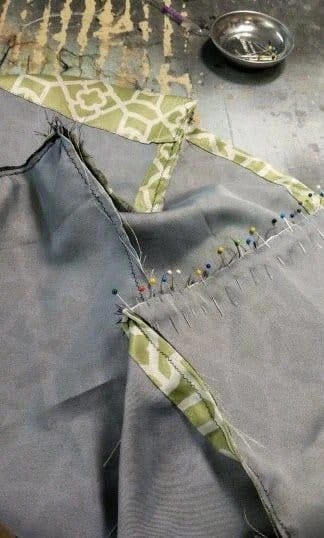 Cover the top end with a board.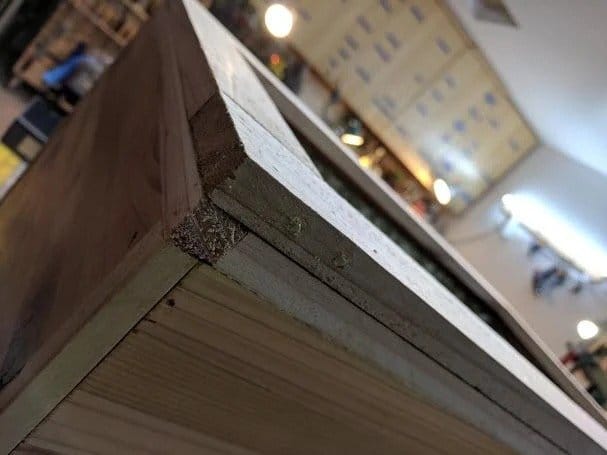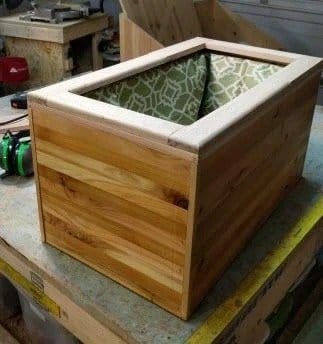 Step five: cover
The lid is made from a board and is divided into two parts. One part is nailed to the box, the second is lifting one.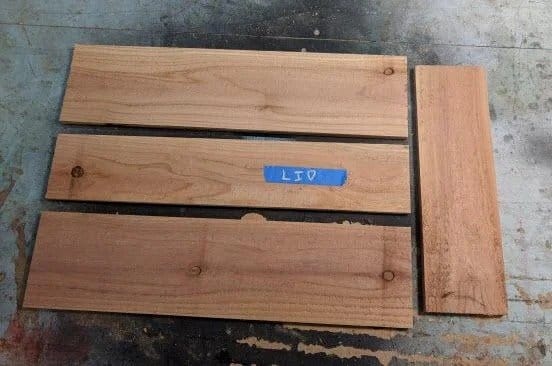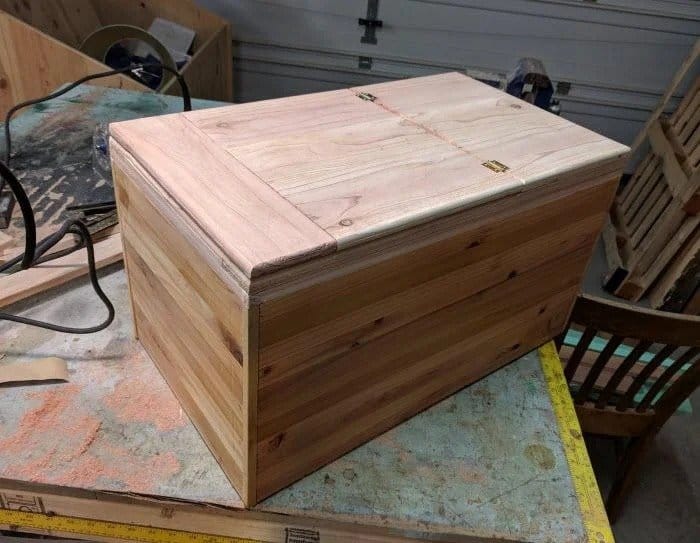 The lid is also closed with thermal insulation from the inside and cloth. After making the lid, he tested how the thermal insulation worked. After placing food and ice packs inside, he left the box for 12 hours. After 12 hours I checked, and it turned out that the ice had not even started to melt.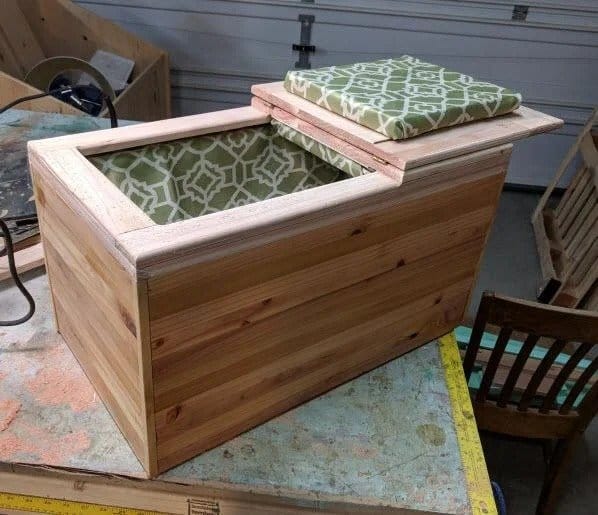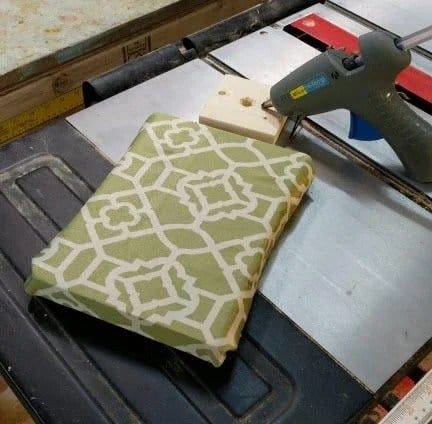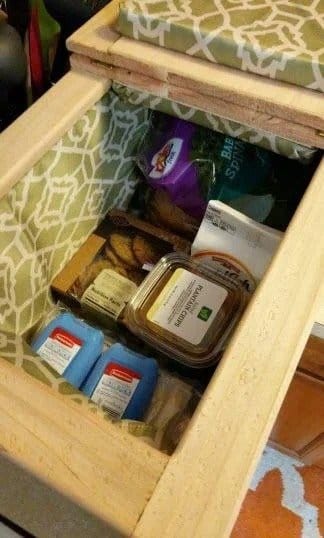 Step six: finishing and fittings
Now you need to cover the box with polyurethane.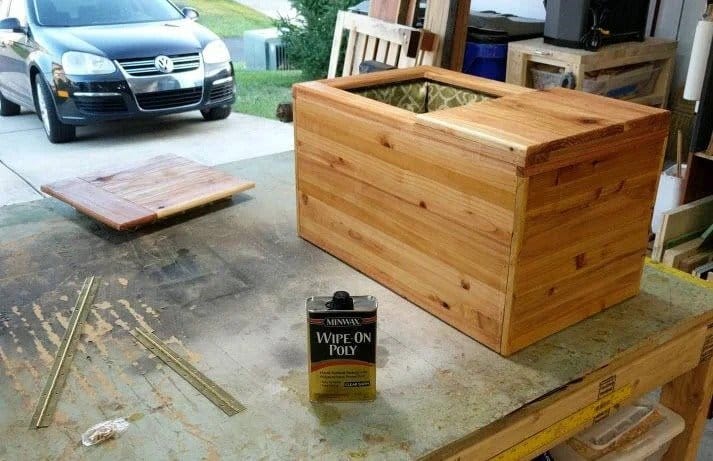 And screw the piano loop on the lid and handles on the sides of the box.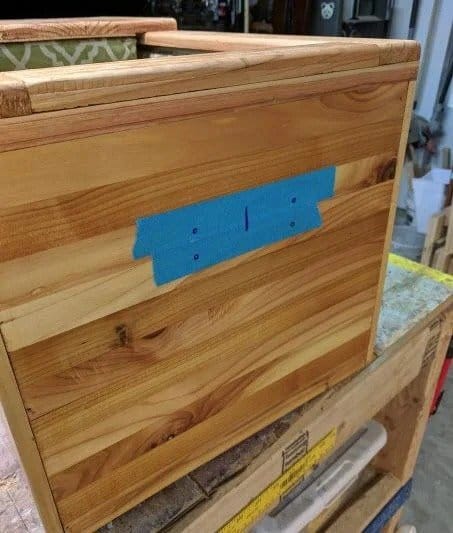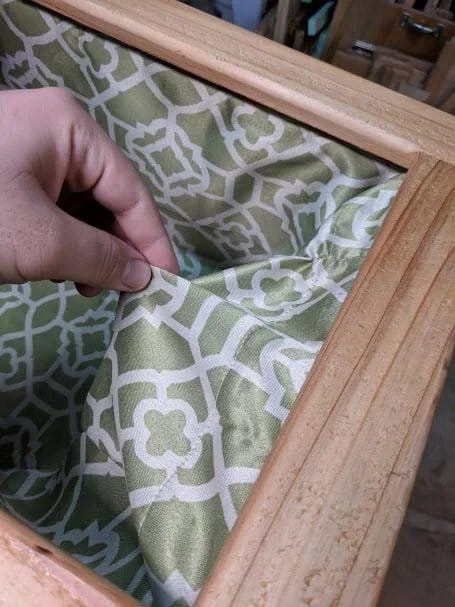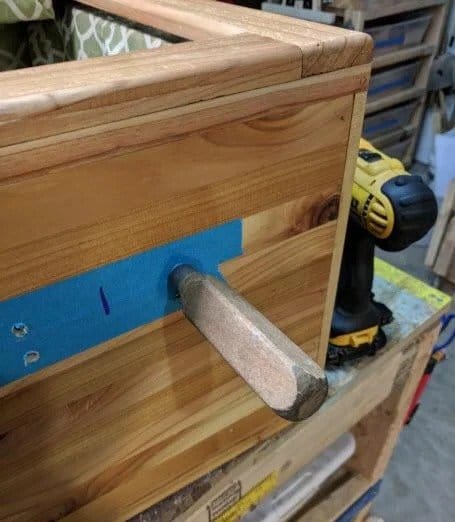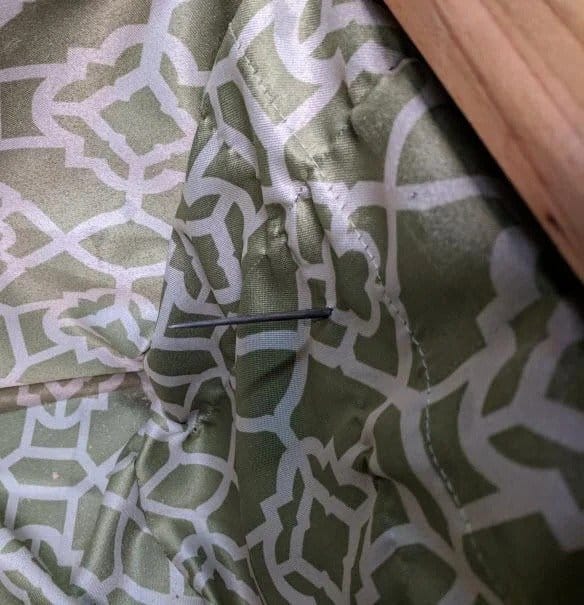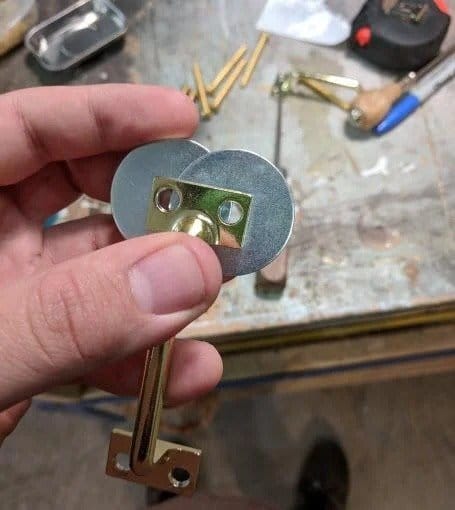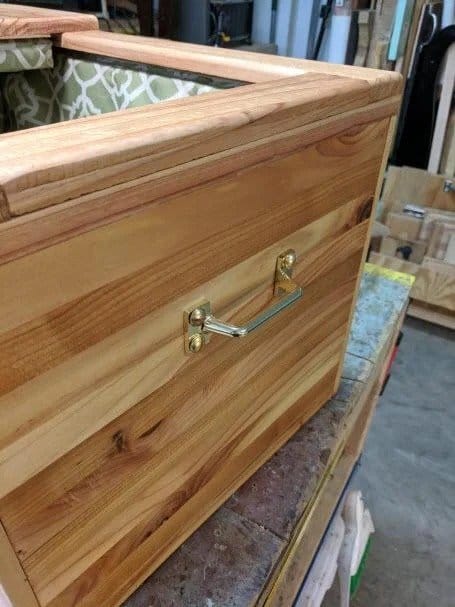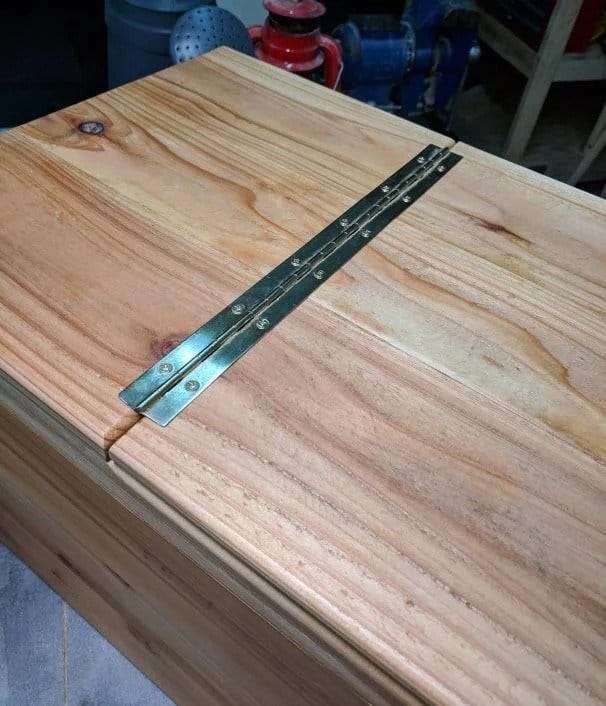 Everything is ready.