Business
Central Bank imposes record €4.1m fine on Irish stockbroker Davy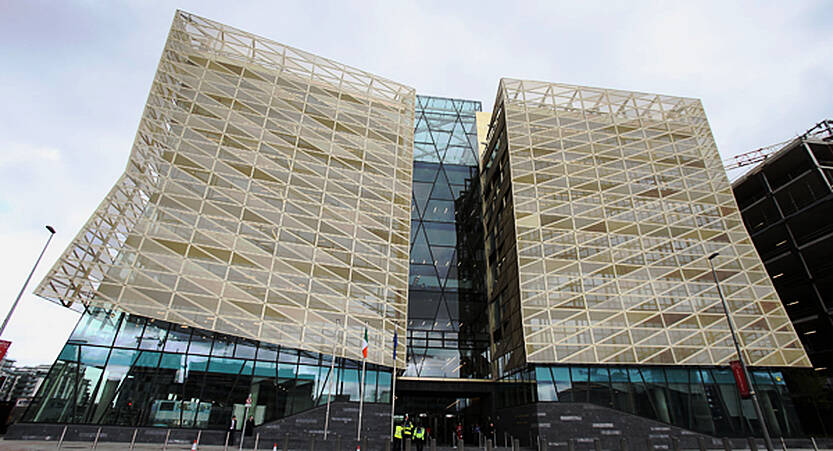 Irish stockbroker Davy  has been fined a record €4.1 million by the Central Bank of Ireland over a conflict of interest in relation to a bond deal. 
Irish stockbroker Davy has been fined a record €4.1 million by the Central Bank of Ireland over a conflict of interest in relation to a bond deal.
The investigation arose from a transaction which a group of 16 Davy employees, including senior executives, undertook in a personal capacity with a Davy client in November 2014.
The Central Bank found the consortium of Davy employees sought to make a profit on the trading of the bonds without telling the client or the stockbroker's own compliance officers.
The transaction
In 2014, the client opened an execution only account with Davy and transferred bonds into Davy. The consortium of Davy employees subsequently entered into an agreement with the client to advance a loan to settle debt secured on the bonds and to buy the bonds from the Client at an agreed price.
The Central Bank found Davy took no steps to ensure that the client was aware that the consortium purchasing the bonds was comprised of Davy employees. No written disclosure was made to that effect and the purchase transaction was carried out on via an account on Davy system for institutional clients, a system that was not monitored by the stockbroker's compliance team.
Three weeks later the consortium sold a large tranche of the bonds to a fund manager. In the weeks prior to that sale, certain consortium members engaged with interested buyers to provide a Davy "house view" on the value of the bonds.
The Central Bank investigation found that in so doing, the consortium members drew no distinction between whether they were acting in a professional capacity – as broker – or personal capacity, as the seller of the bonds. The Central Bank's investigation found this to be a particularly serious example of the many potential conflicts of interest that can arise between a firm, its clients and its employees, in the course of one transaction.
Personal financial gain
In permitting the transaction, the Central Bank found that Davy prioritised facilitating an opportunity for the consortium to make a personal financial gain over ensuring that it was complying with its regulatory obligations.
It rules that "the transaction highlighted a weak internal control framework within Davy in relation to conflicts of interest management and personal account dealing. All of this served to create an elevated risk of investor detriment.
"Following details about the transaction becoming public four months after it occurred, Davy contacted the Central Bank to provide an explanation. At that stage, Davy failed to disclose the full extent of the wrongdoing. This lack of candour was treated as an aggravating factor in this case."
The Central Bank's director of enforcement and anti-money laundering, Seána Cunningham said: "The Central Bank's investigation found that Davy fell well below the standard required in meeting its regulatory obligations in relation to conflicts of interest and personal account dealing. In permitting a group of employees to pursue a personal investment opportunity, conflicts of interest were not properly considered, the rules in place in relation to personal account dealing were easily sidestepped and Davy's compliance function was kept in the dark. The serious issues identified in this investigation required the imposition of a significant financial penalty on Davy."