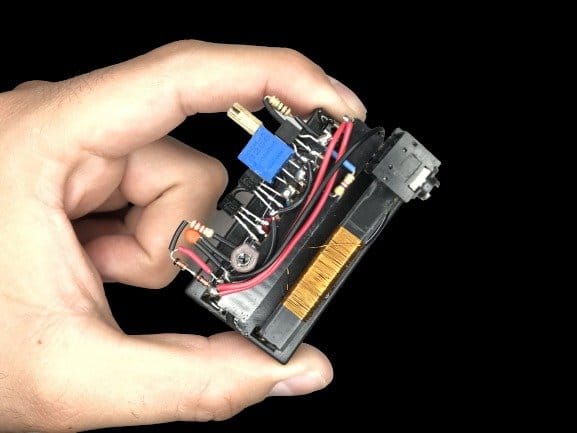 It would seem, who in our age of the Internet needs an AM – a radio receiver, and even more so the ability to make it yourself? But there are some interesting thoughts here.
Firstly, some foreign radio stations are betraying in AM mode. I personally recently caught a Chinese radio station in Russian.
Secondly, this is a good practice for a novice radio amateur.
And thirdly, if any cataclysm of a global scale happens, then the means of communication over long distances will not be the Internet, but radio. It is then that mankind will have to remember the forgotten old radio.
Well, this is as far as Russia is concerned, and the master craftsman lives in Mexico and, according to him, the radio receiver works fine and receives many radio stations.
Tools and materials: -Transistors 2N2222A – 3 pcs;
-Potentiometer 5K;
– Diode 1N4148 – 2 pcs; – Pin connector (at least 25 pins); – Ceramic capacitor 10 nF; – Ceramic capacitor 100 NF; – Jack audio connector MONO/STEREO; – AA battery connector; -3.9 kΩ resistor; -2, 2 kOhm resistor; -Resistor 1 mOhm; -Resistor 4.7 kOhm; -Ferrite core 8 mm;
-AA batteries;
-Variable capacitor 1-55 pF; -Soldering accessories;
-Wires;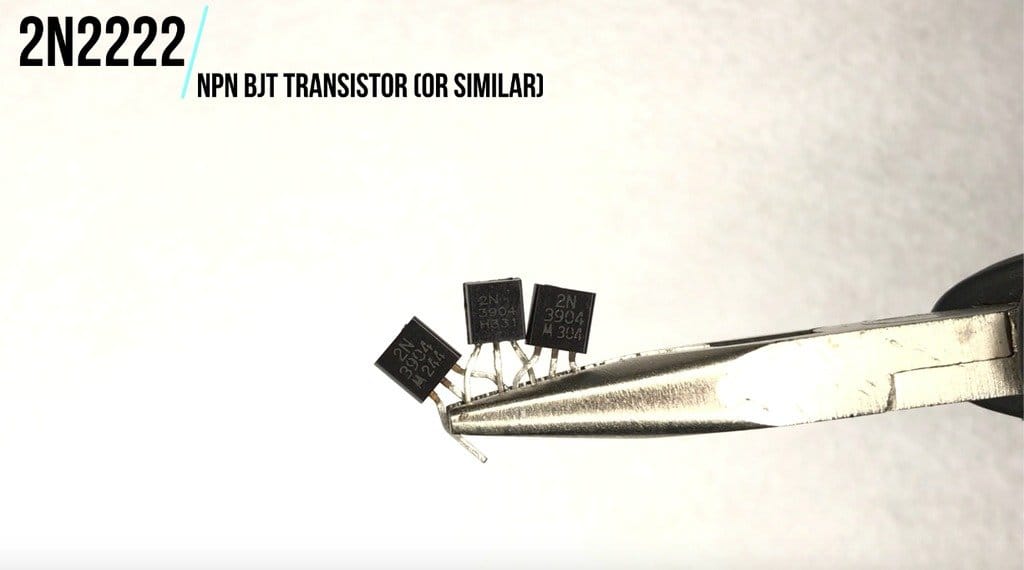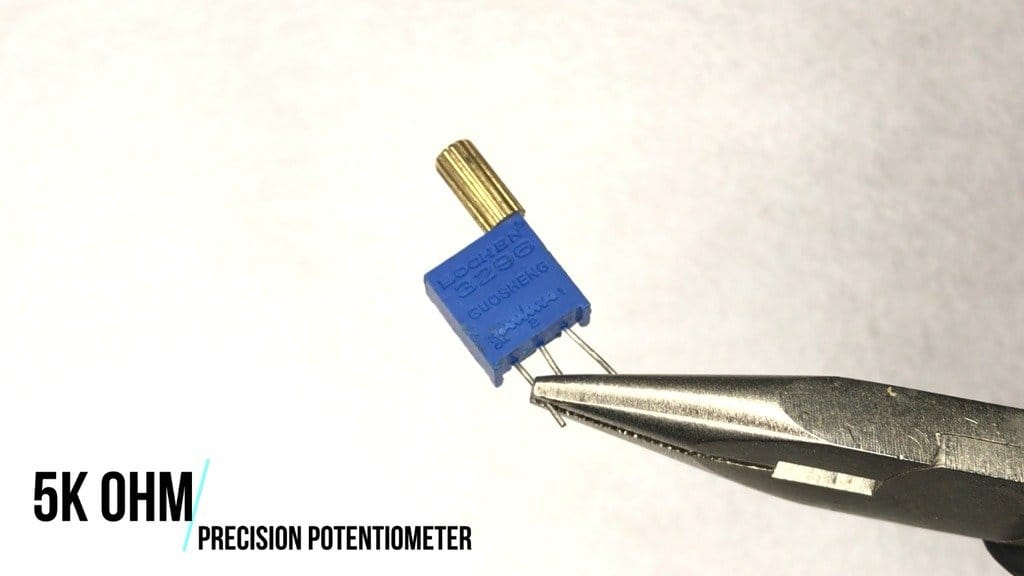 Step one: RF inductor
This component is critical for proper operation in the desired frequency range between (550-1500) kHz.
An 8mm ferrite bar is used as the core. You can use a round or flat core, buy at a radio store or dismantle from an old radio.
You need to wind the core, turn to turn, 58-60 turns of enameled copper wire 30 AWG (0.255 mm).
You can use a little glue or tape to hold the windings in place.
After finishing winding and securing the windings, the ends must be stripped off.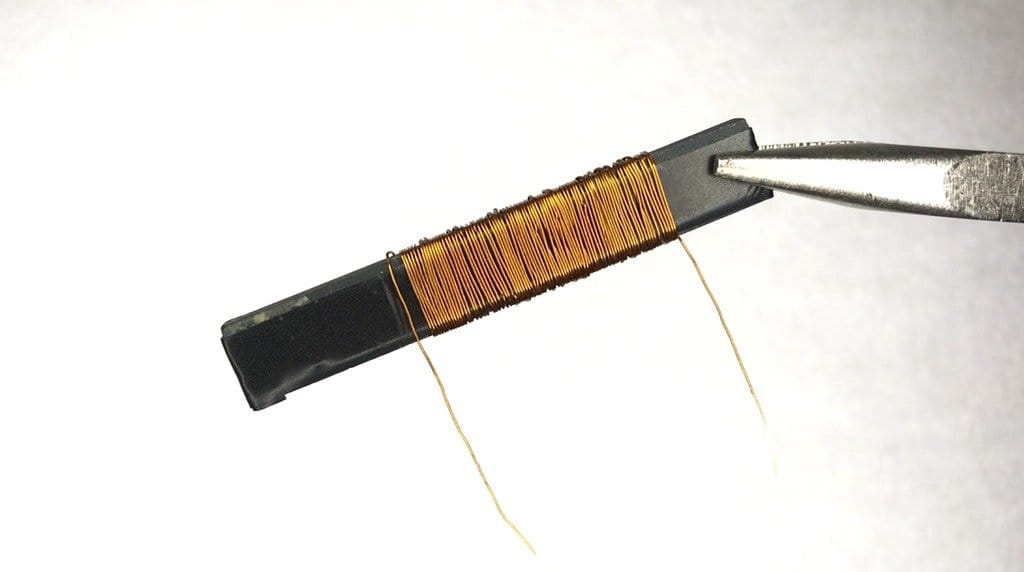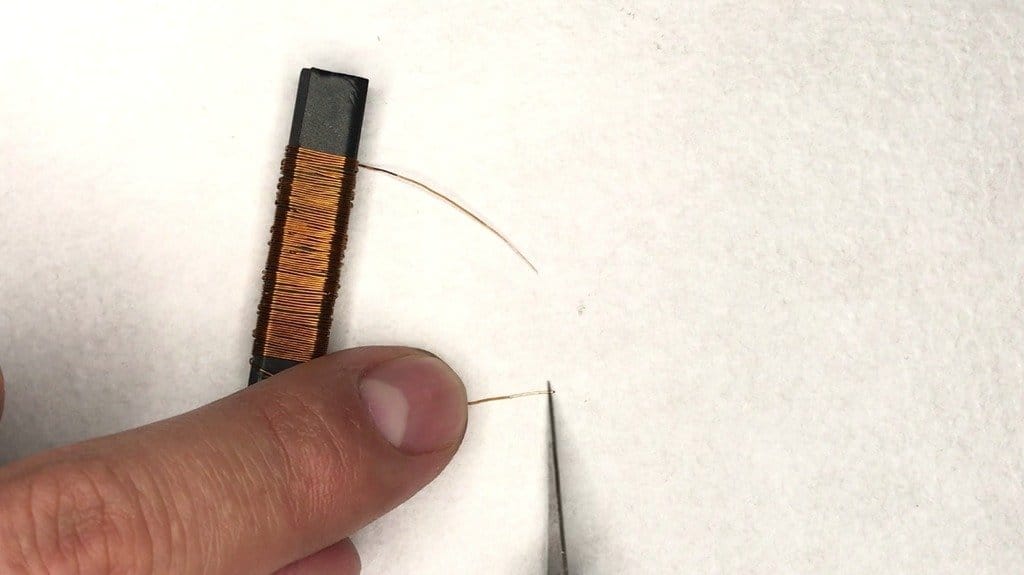 Step two: diagram
The wizard has developed a diagram of the device. This scheme is completed and tested.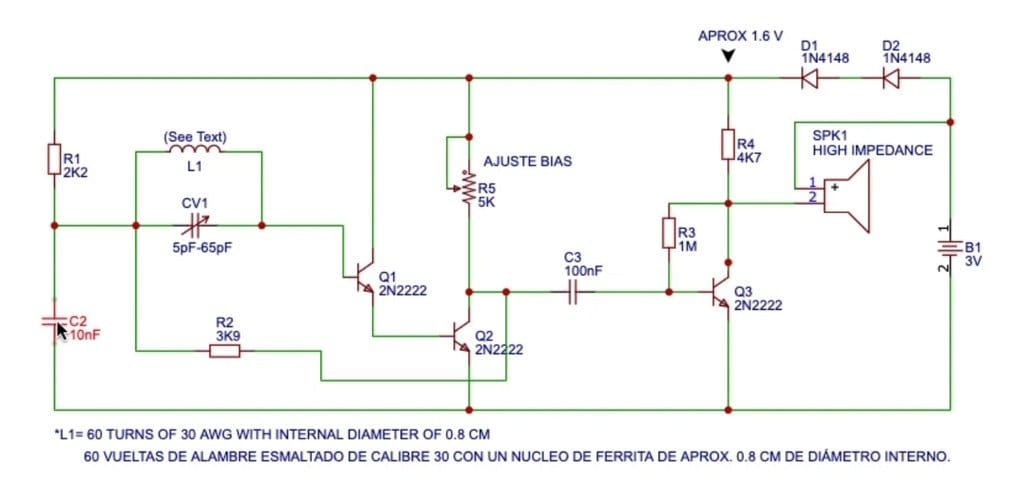 Step three: installation
Let's start mounting the receiver. The master assembles the device on a pin connector.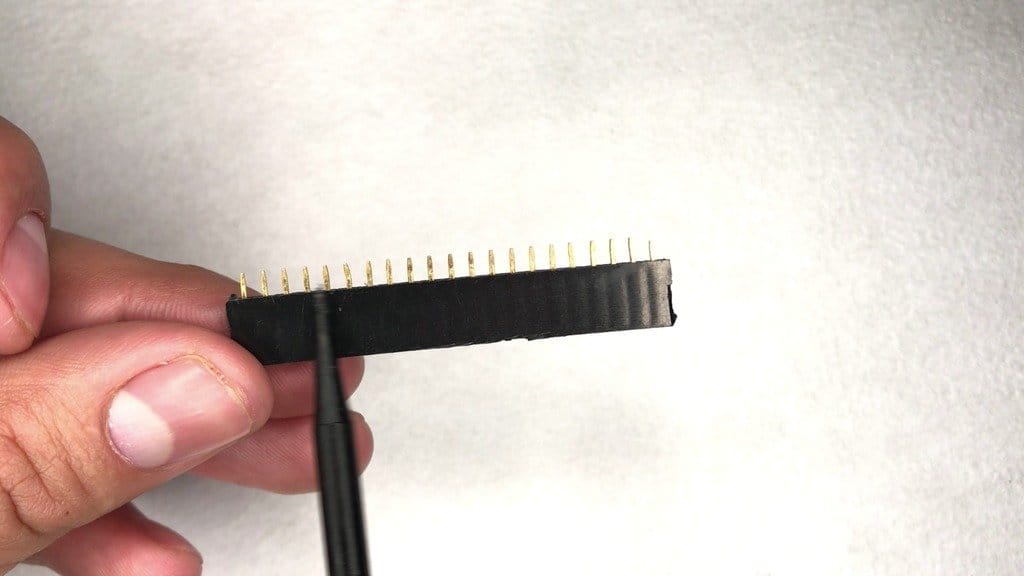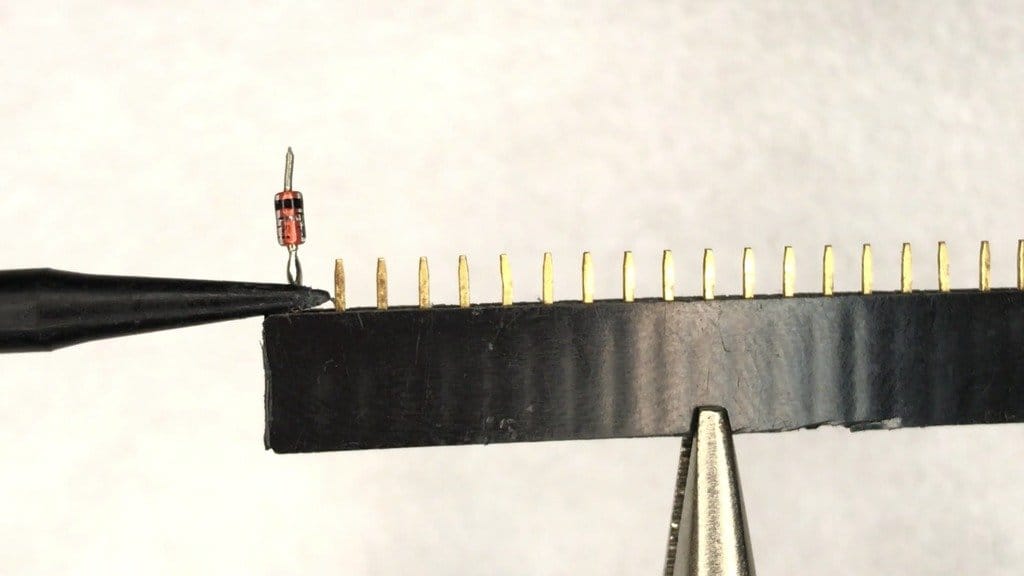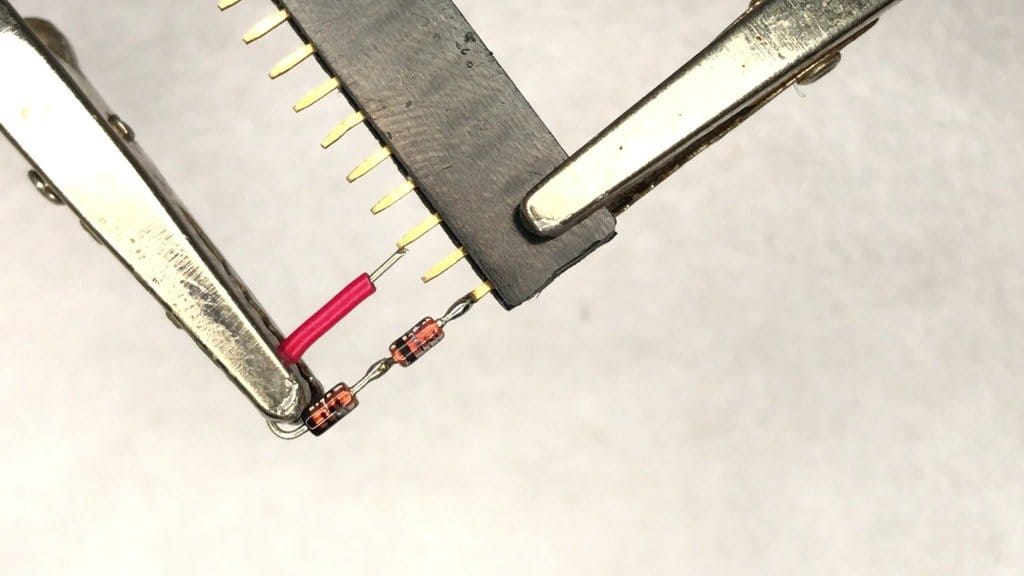 There should be 25 contacts on the bar. Solders the details according to the diagram.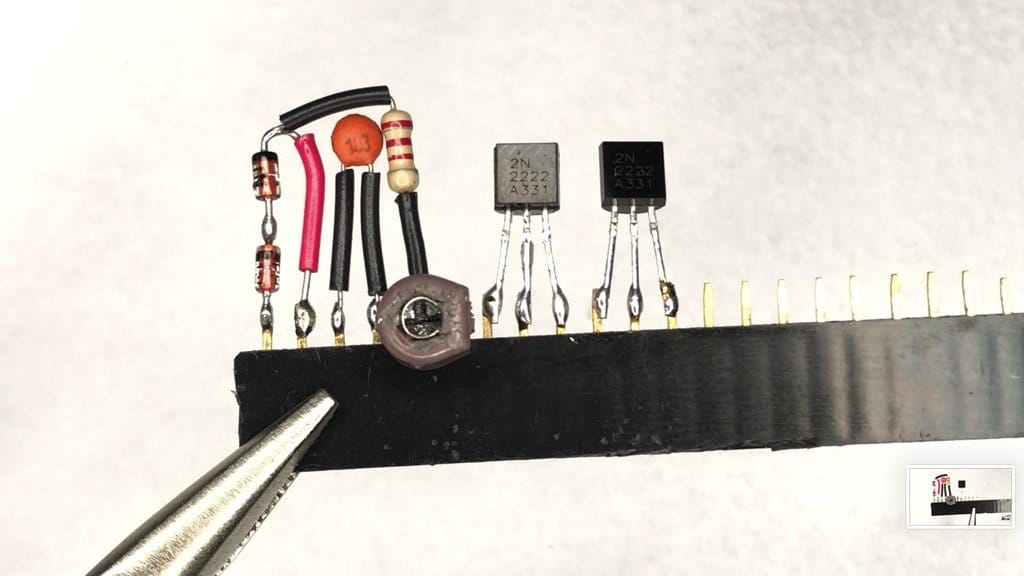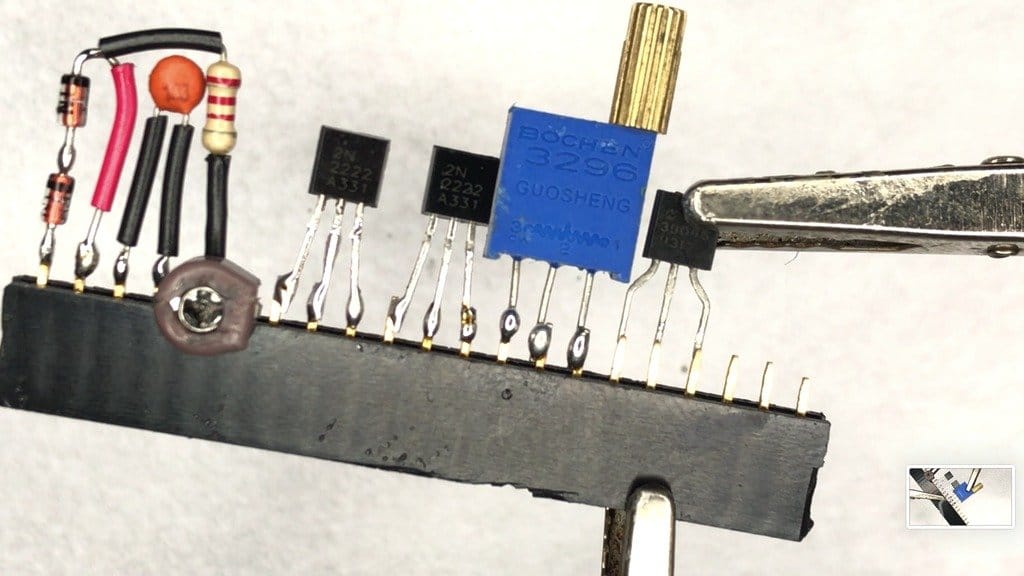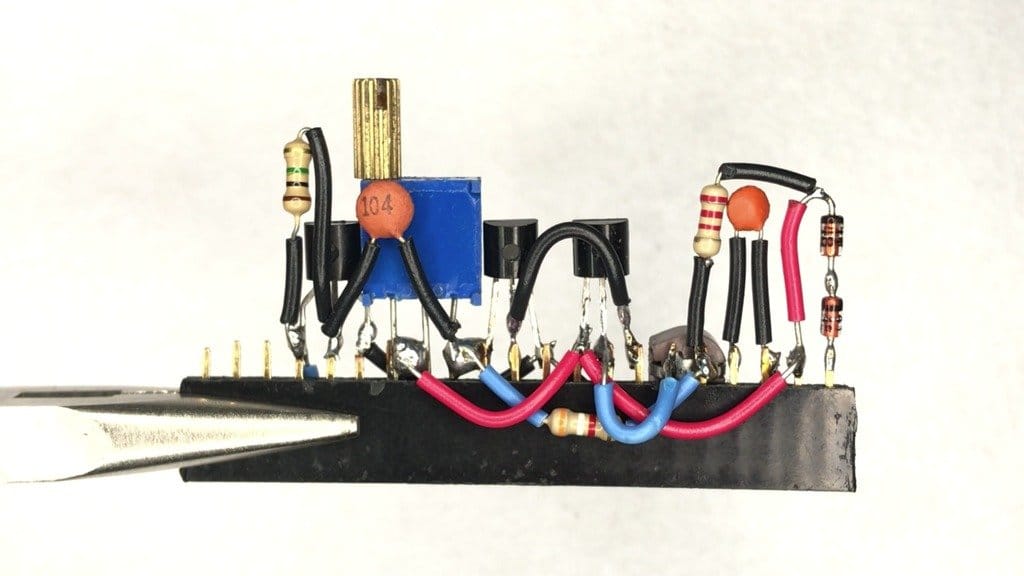 Solders the inductor in parallel with the variable condenser.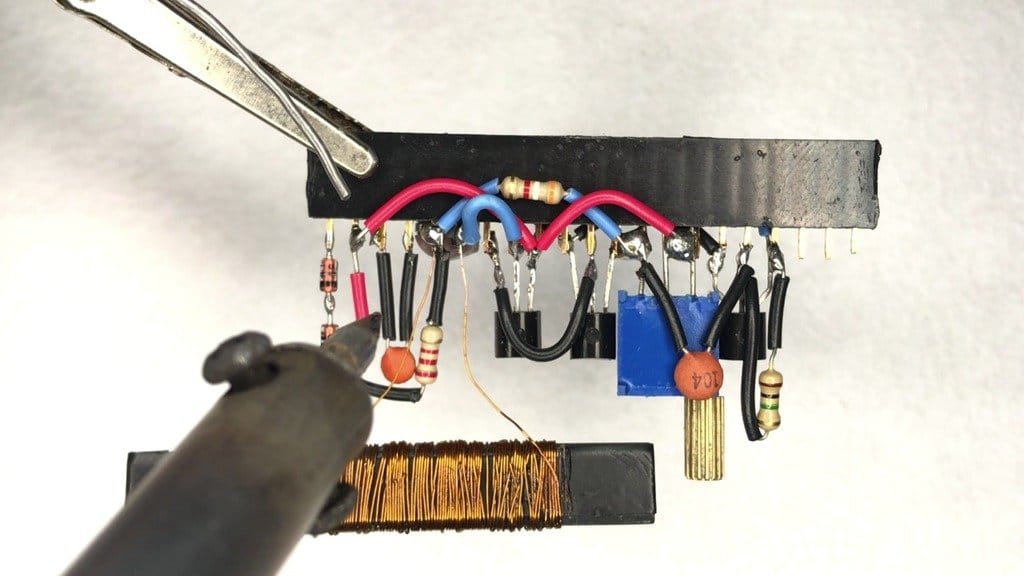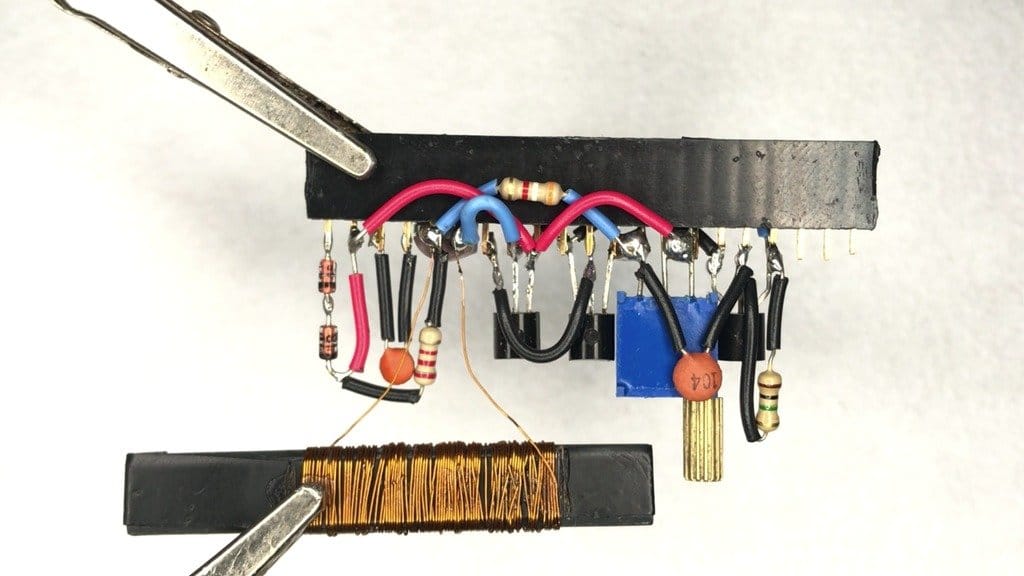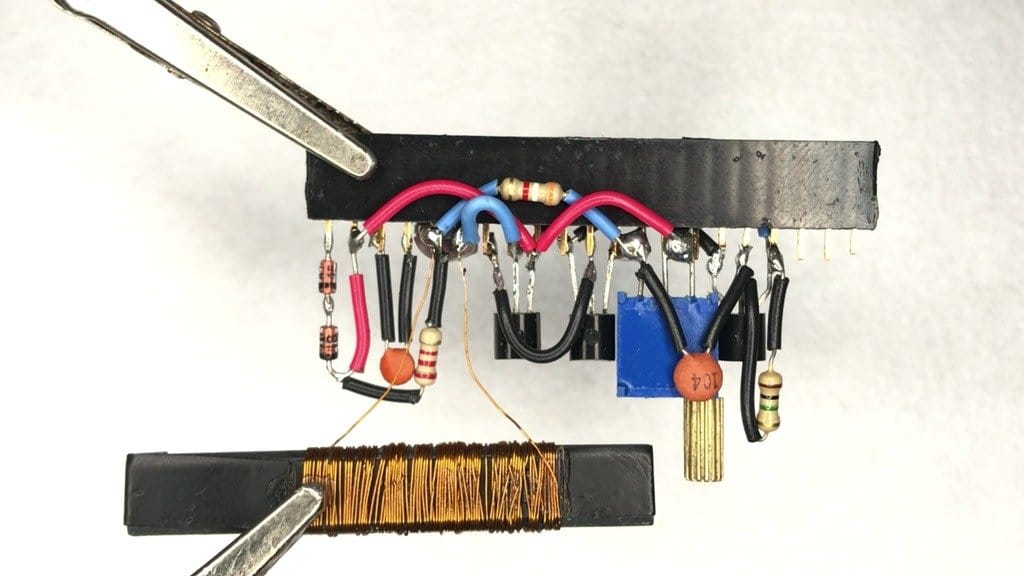 Solders the audio connector.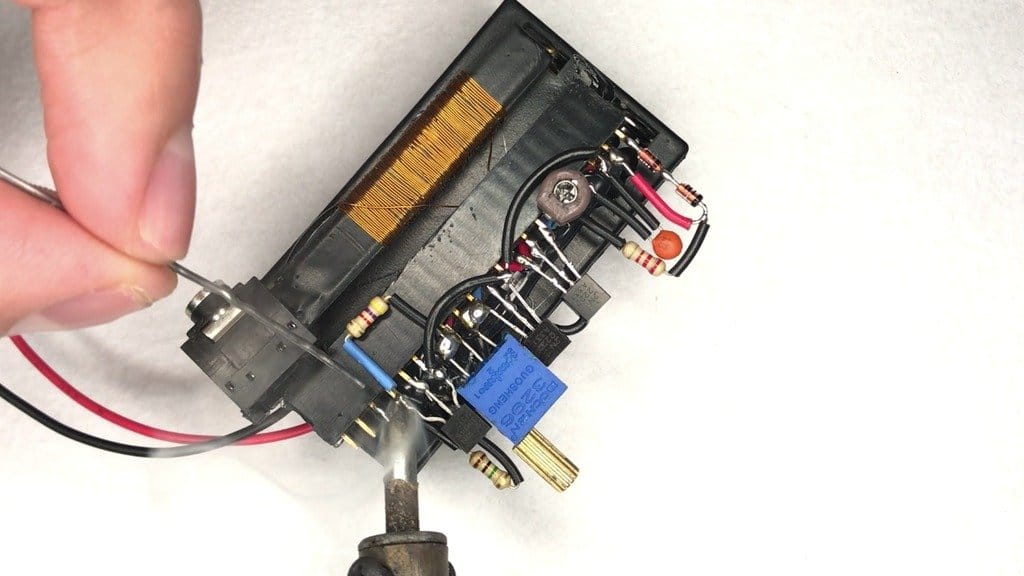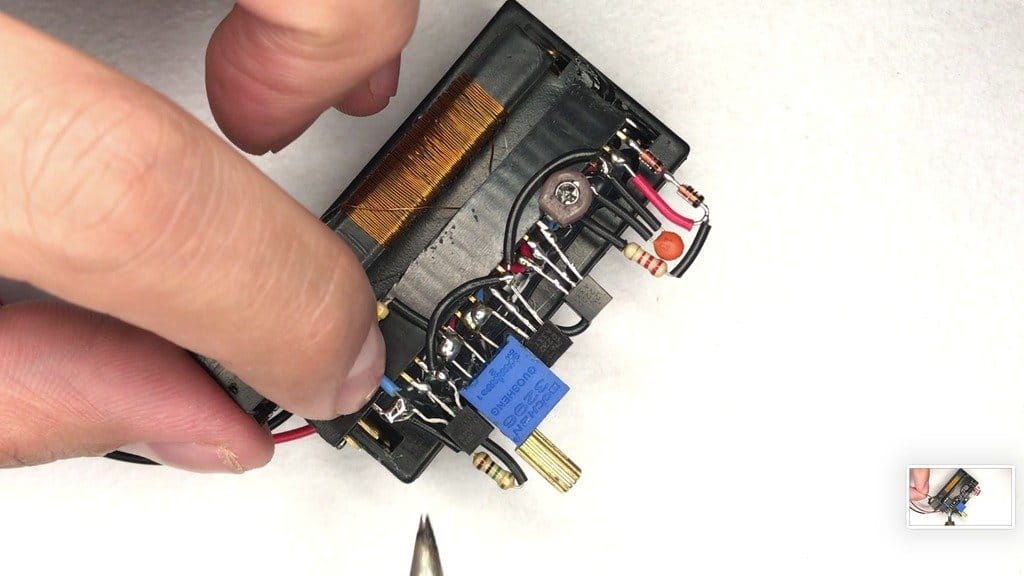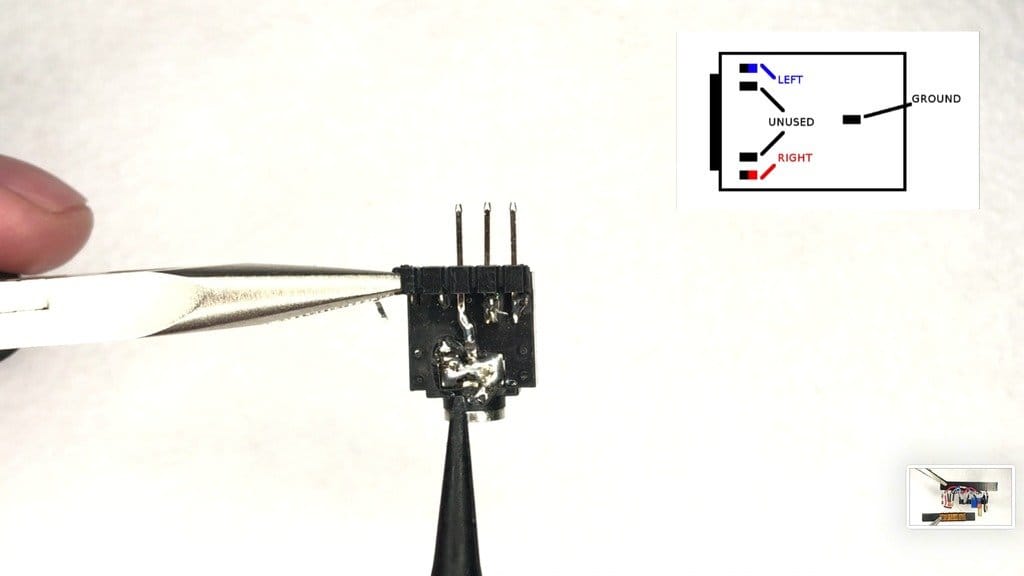 Connects power and speaker .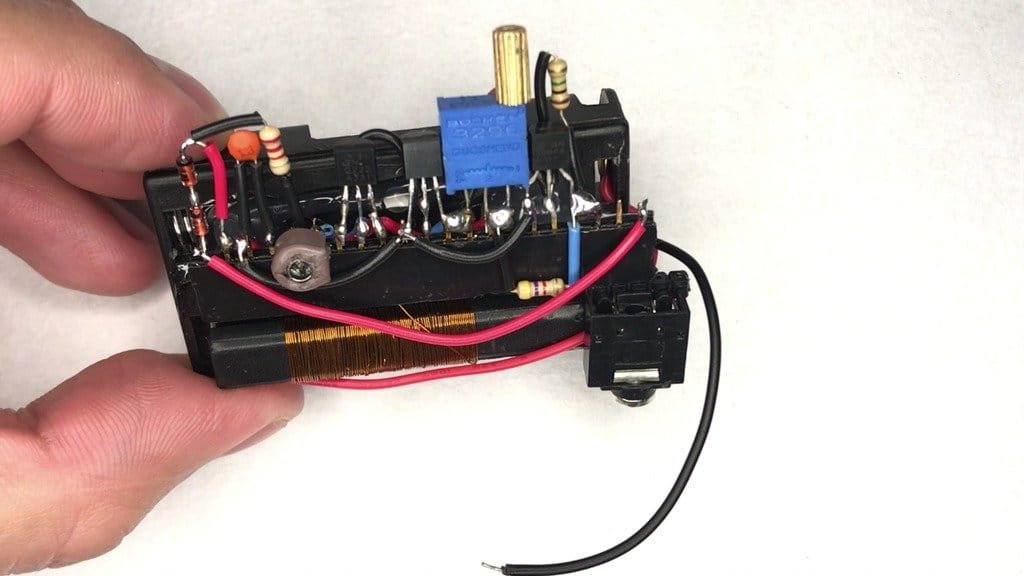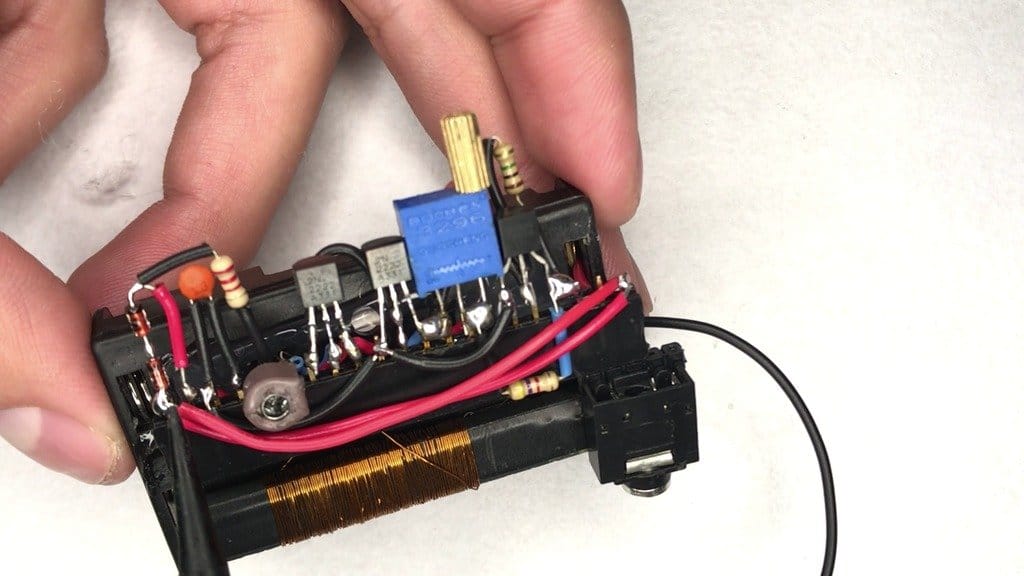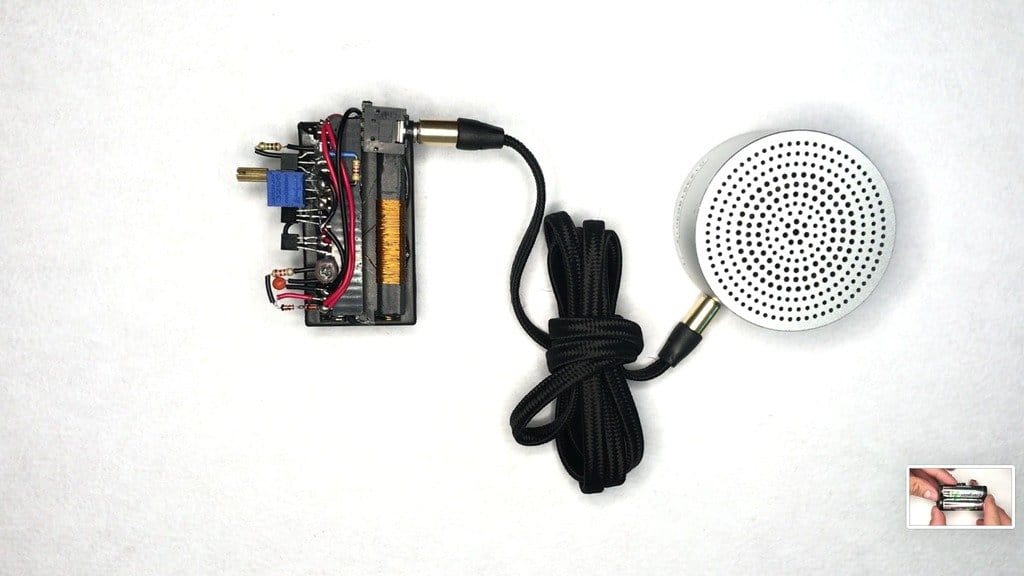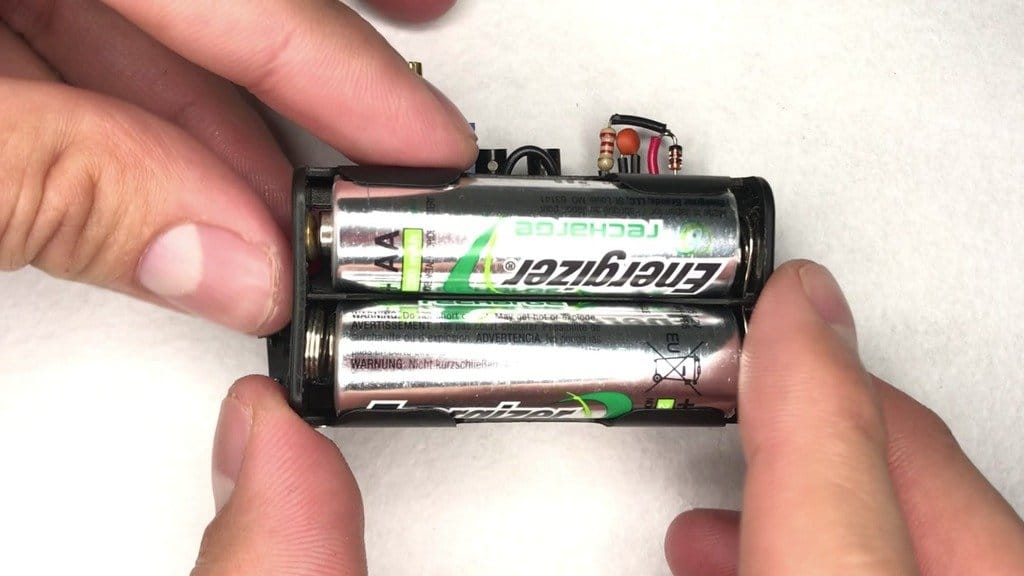 Everything is ready.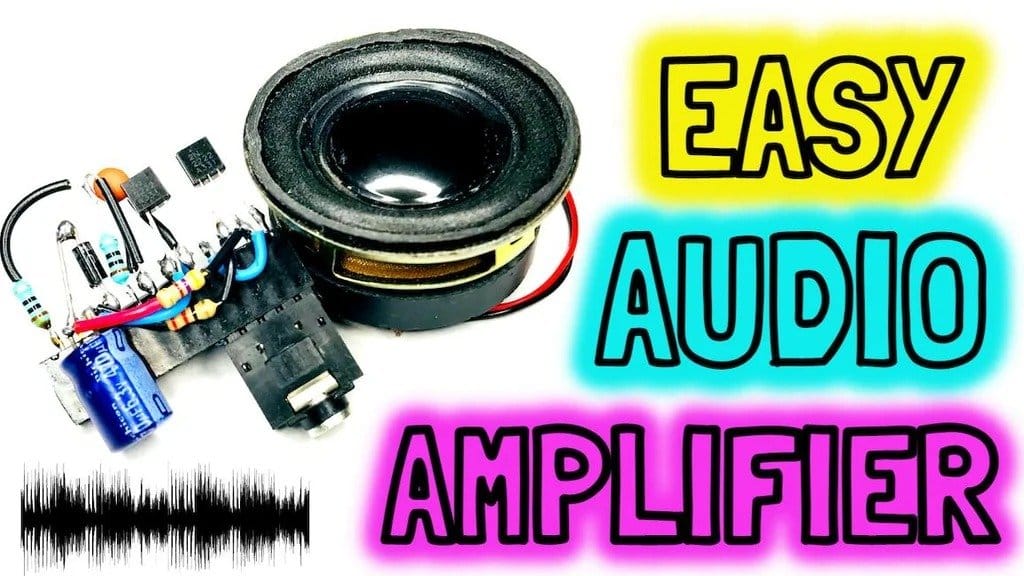 Demonstration of the receiver, as well as the complete process of its assembly you can watch the video.