DIY
Gift cup holder – "coffee"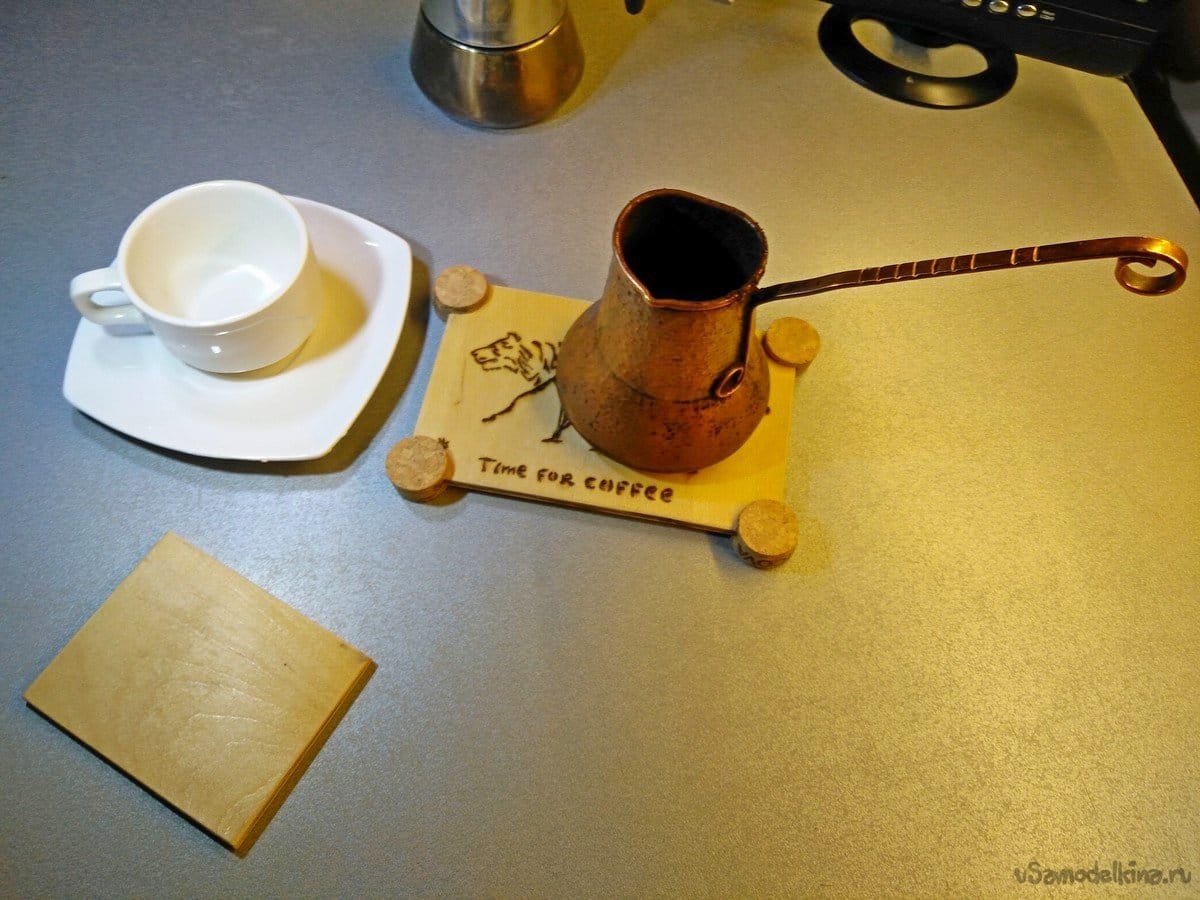 It happens that you do not know what to give for a holiday to a person dear to you. Here I am with my son, thinking about what to give to our beloved grandmother. Due to the fact that she is very fond of drinking strong coffee in the morning, we thought about making her a stand for a coffee pot and a cup. It is also suitable as a kind of coaster for beer lovers.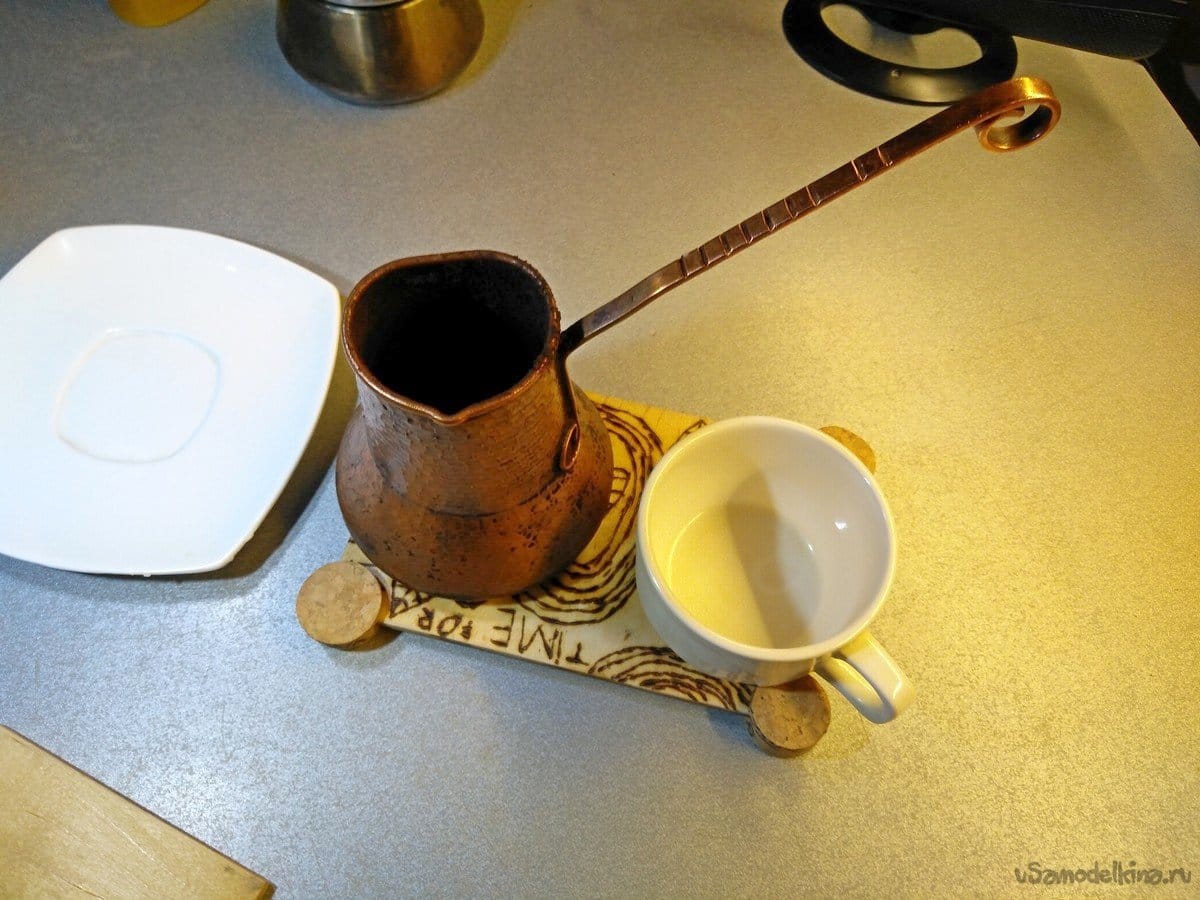 It will take several hours to make the stand. It is very simple; even a child can make it. The only thing an adult will need help with when working with sharp cutting tools. We need the following materials and tools.
Materials:
– paper;
– plywood 6mm – 17/11 cm or 8/11 cm;
– wine corks – 2 pieces.
Tools:
– jigsaw or miter saw;
– renovator ( multicutter );
– wood burner;
– pencils, helium pen;
– charcoal pencil or indigo carbon copy;
– latex;
– assembly knife;
– sandpaper .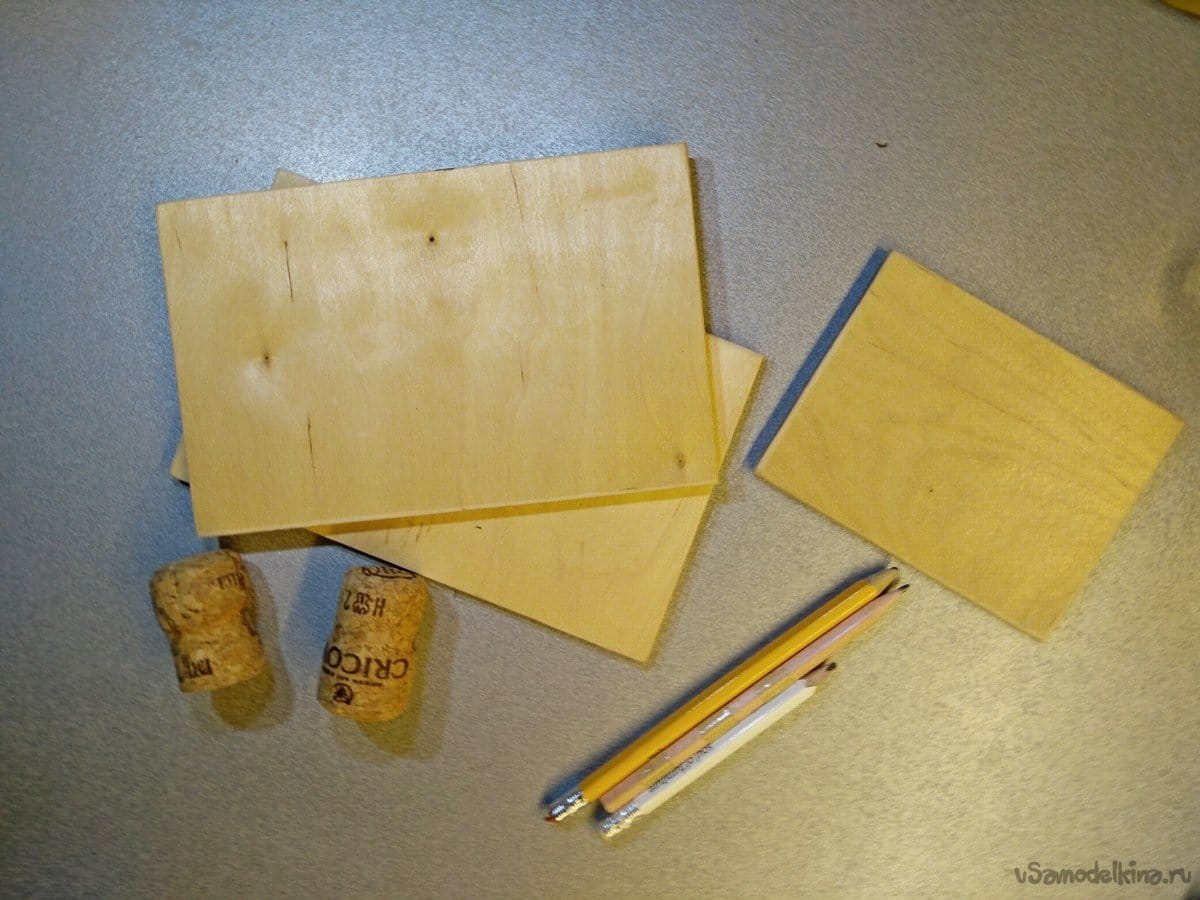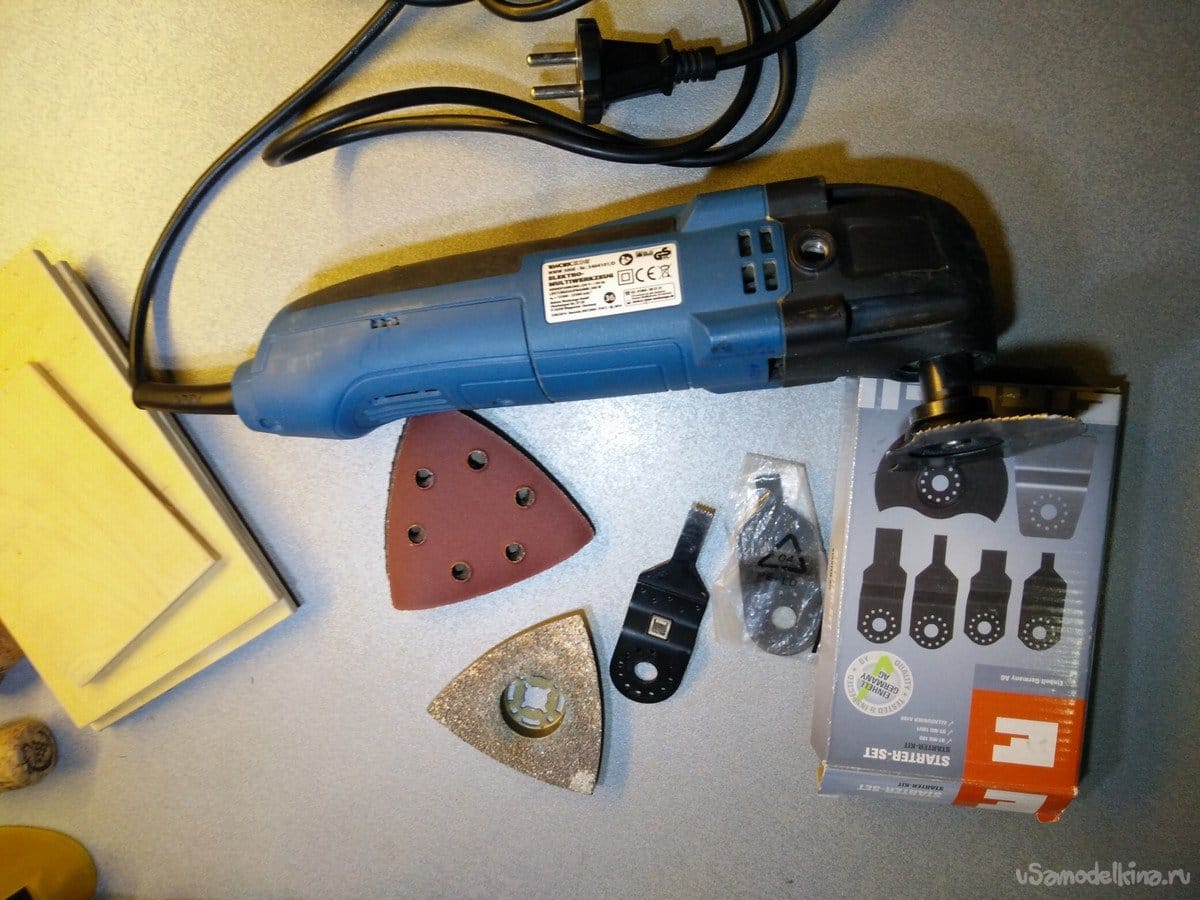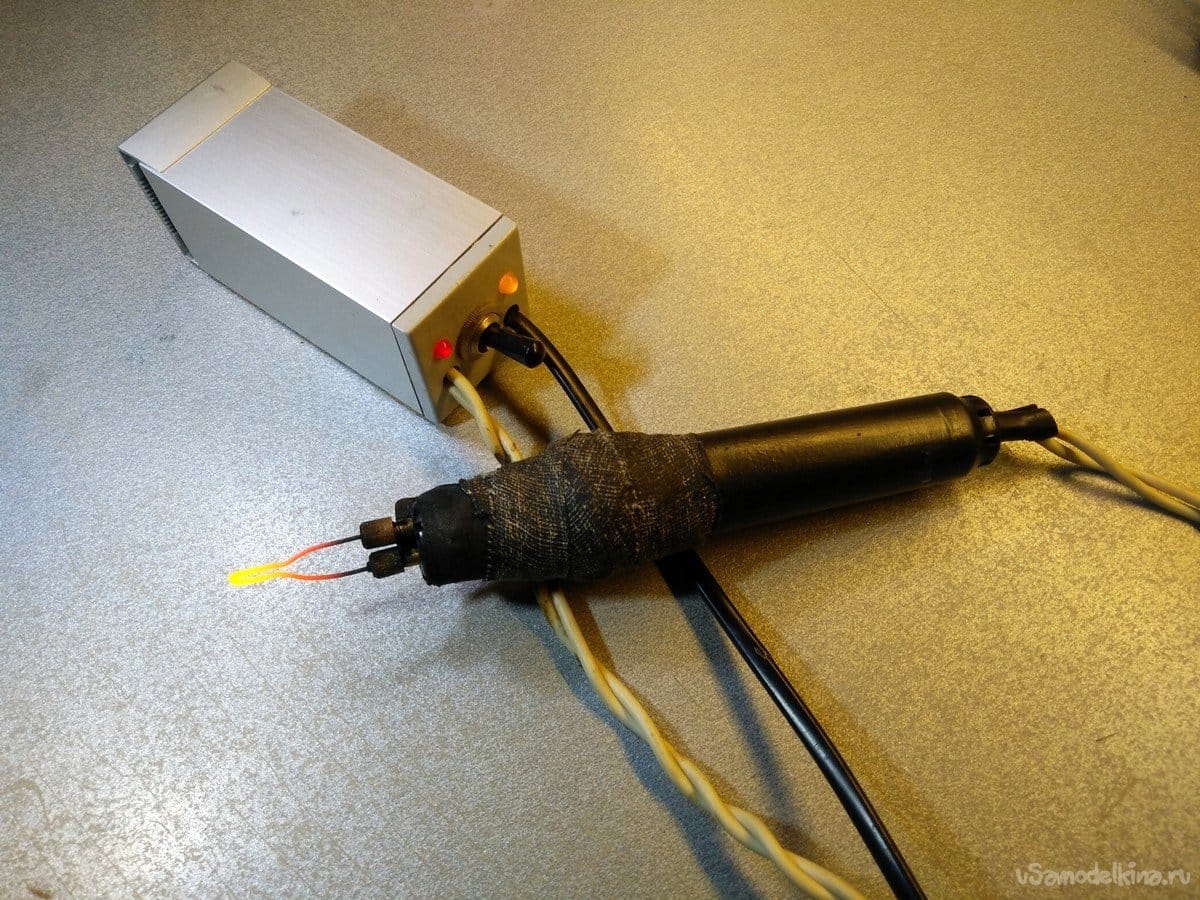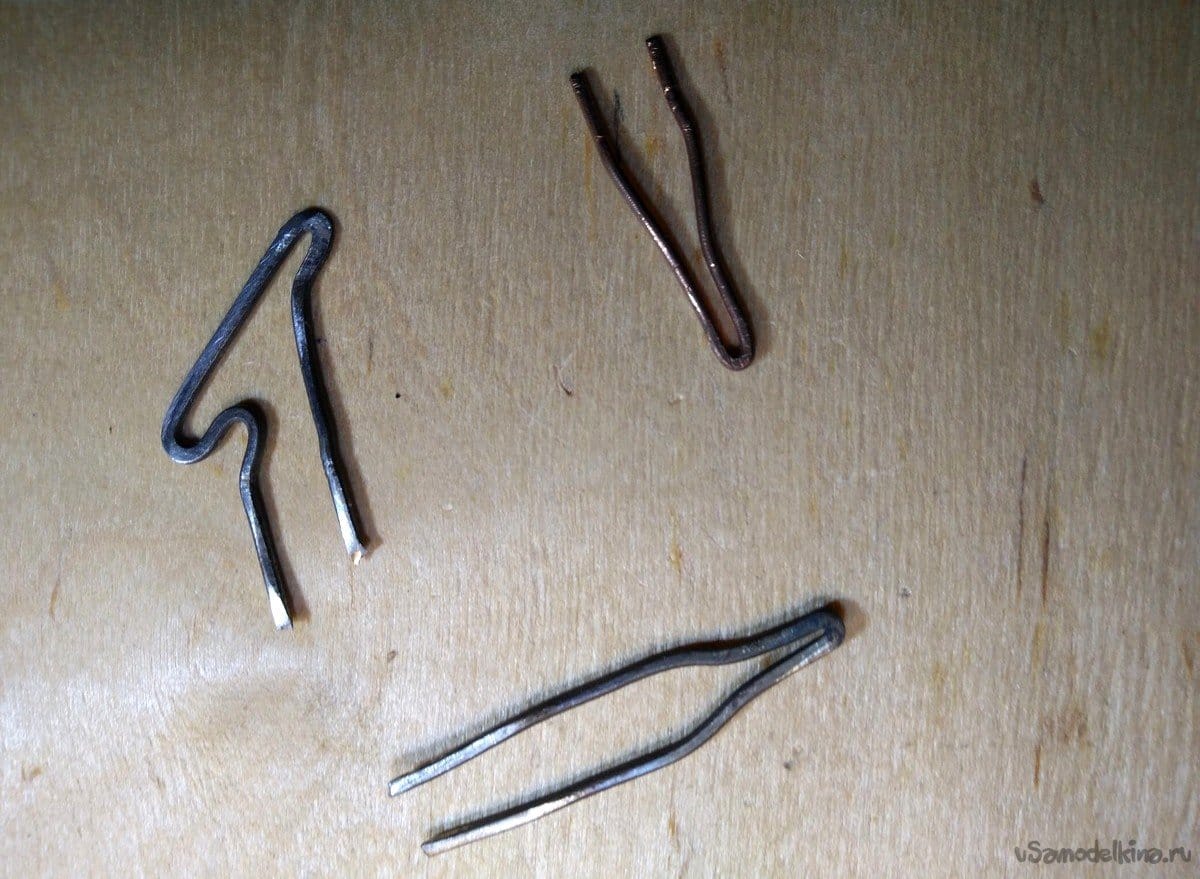 Let's start by cutting the plywood to the size that suits you. This can be done using a trimmer or jigsaw. I prepared pieces of plywood in advance by cutting them into small rectangles. Plywood needs to be sanded and its ends must be processed. It is necessary to work with fine-grained sandpaper. Small wooden planks will also work. You can even buy ready-made wooden coasters. Preparation of plywood can be done using a renovator which has in its kit a grinding attachment for emery.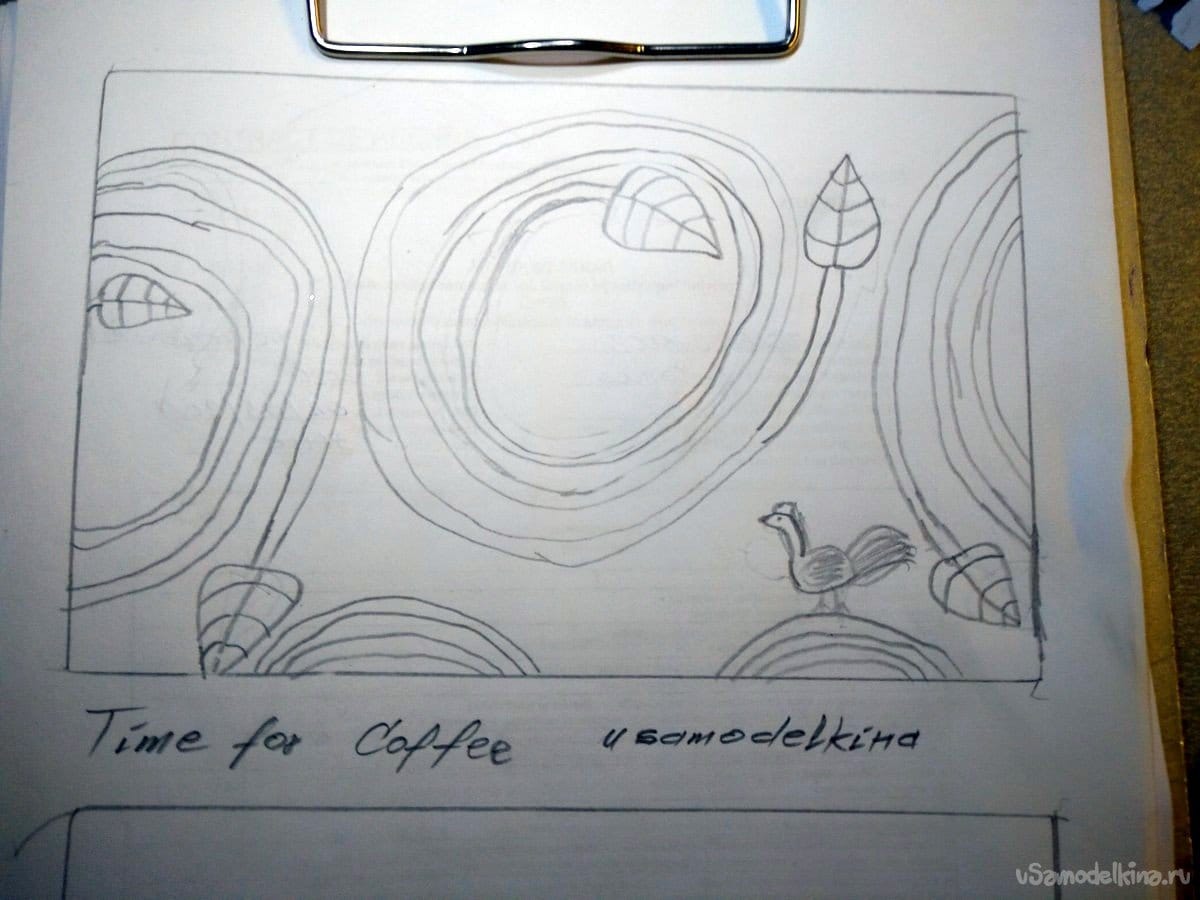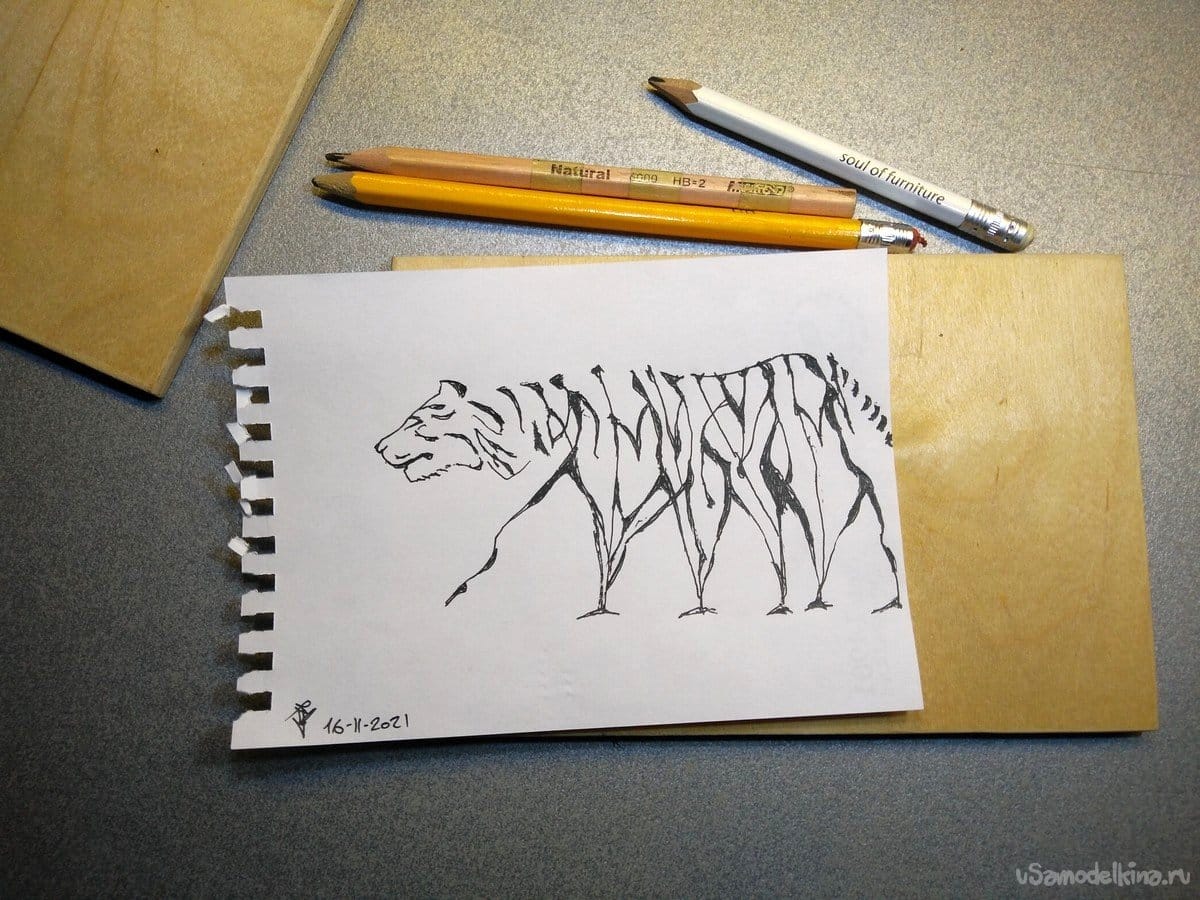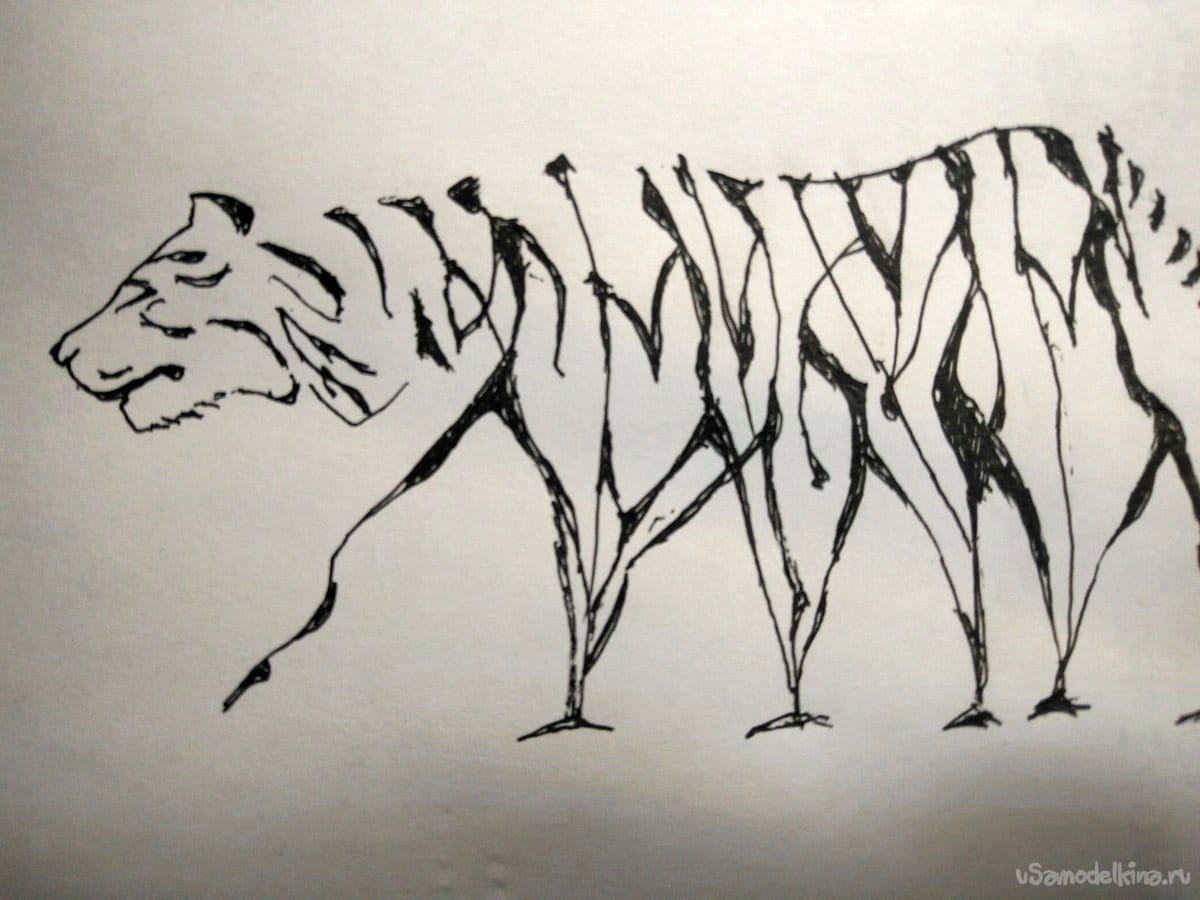 Now we need to draw the future pattern for burning, on paper. One of the drawings was prepared in advance. This is a tiger depiction based on African motives. If you look closely, you will notice the silhouettes of the people in this picture – hunters. Another picture was drawn by my child.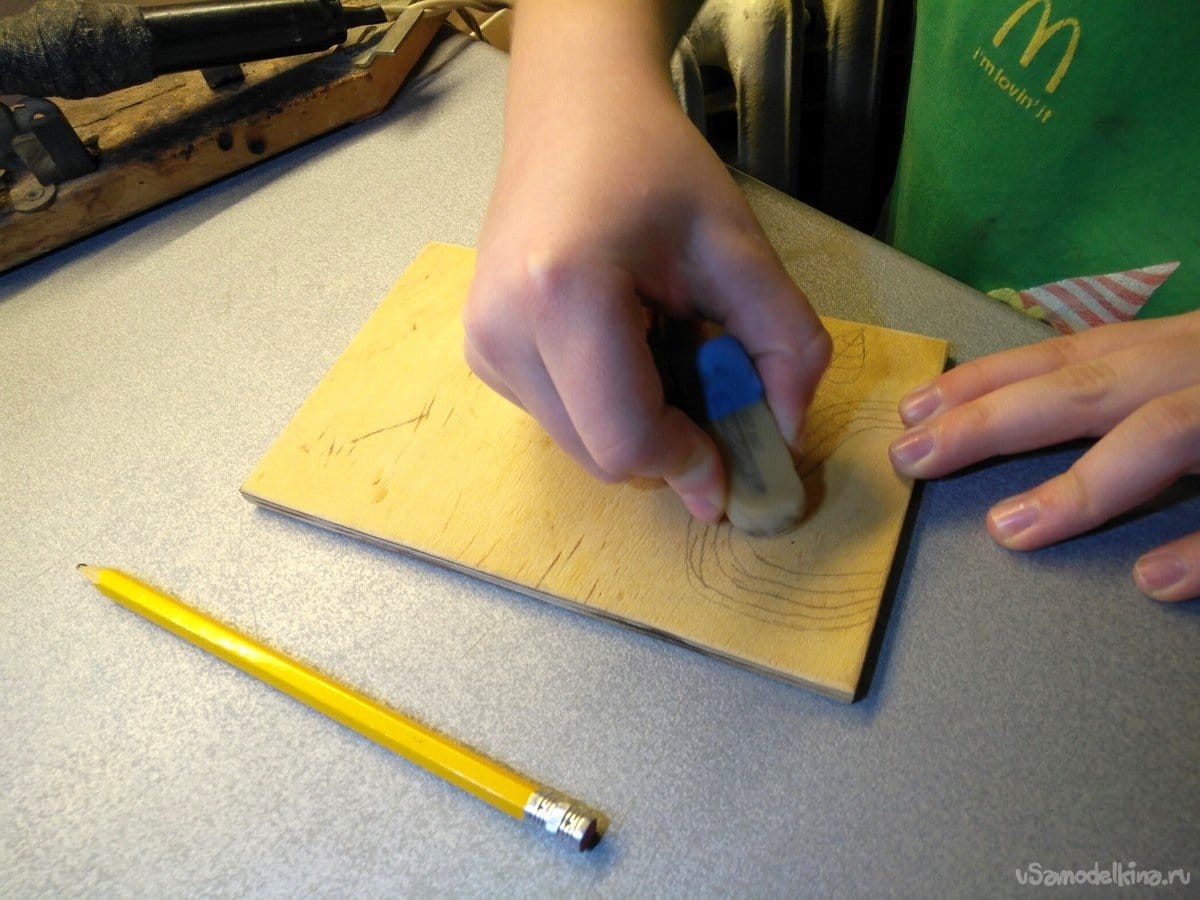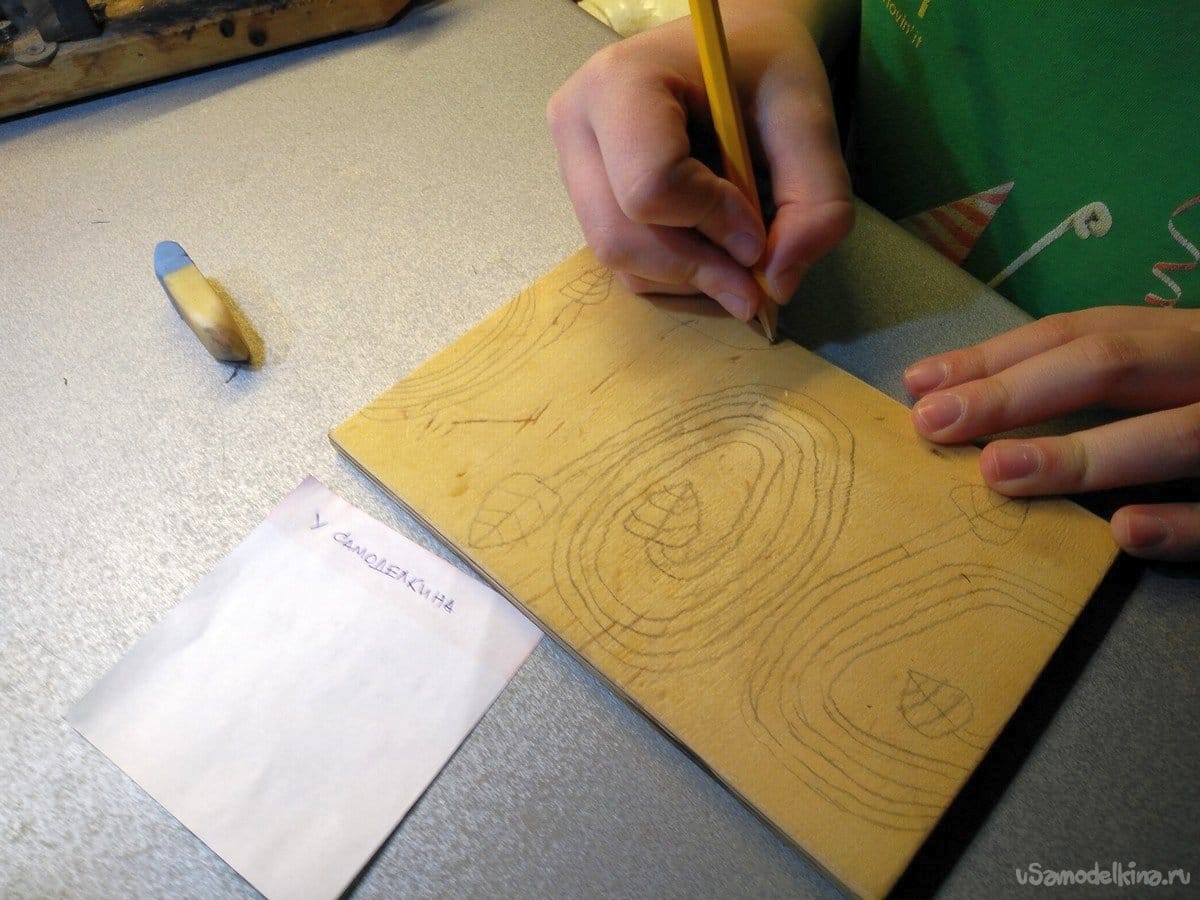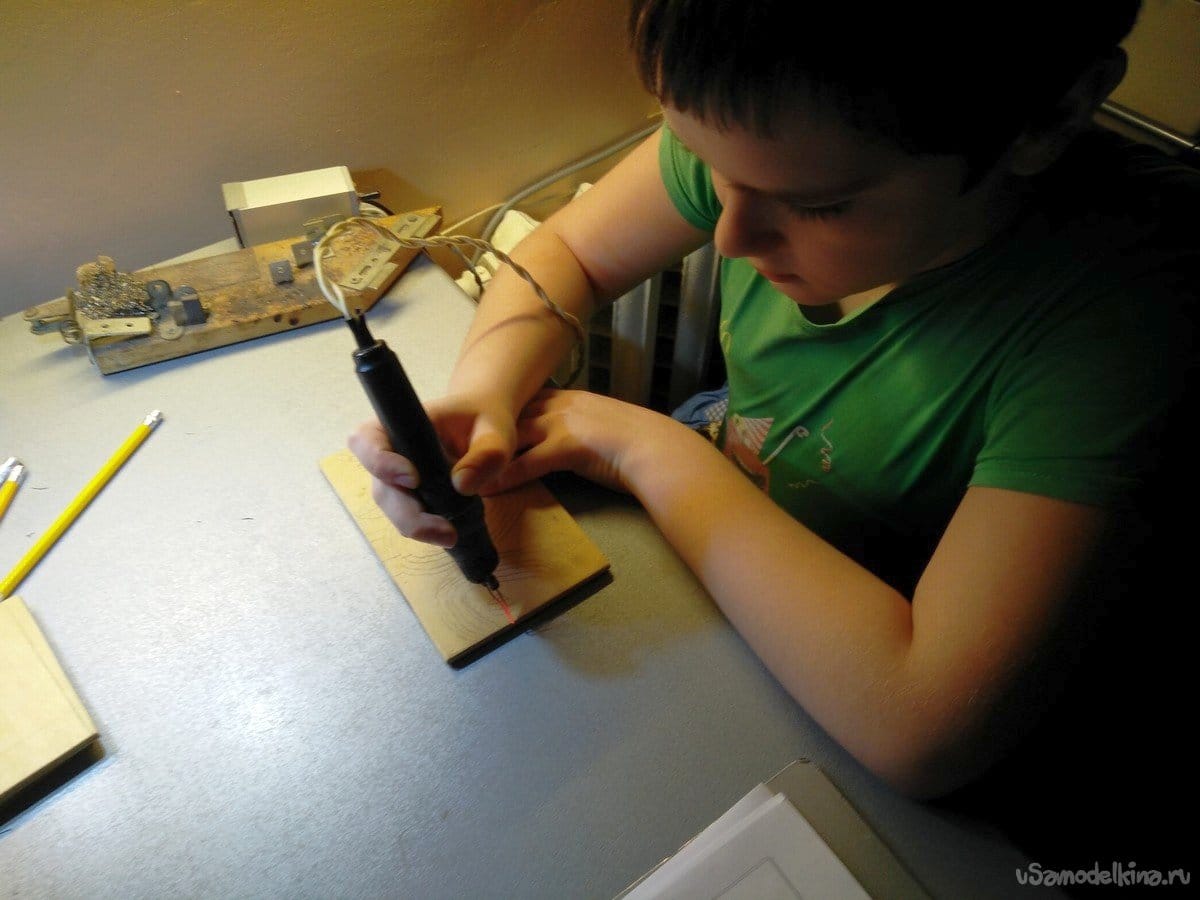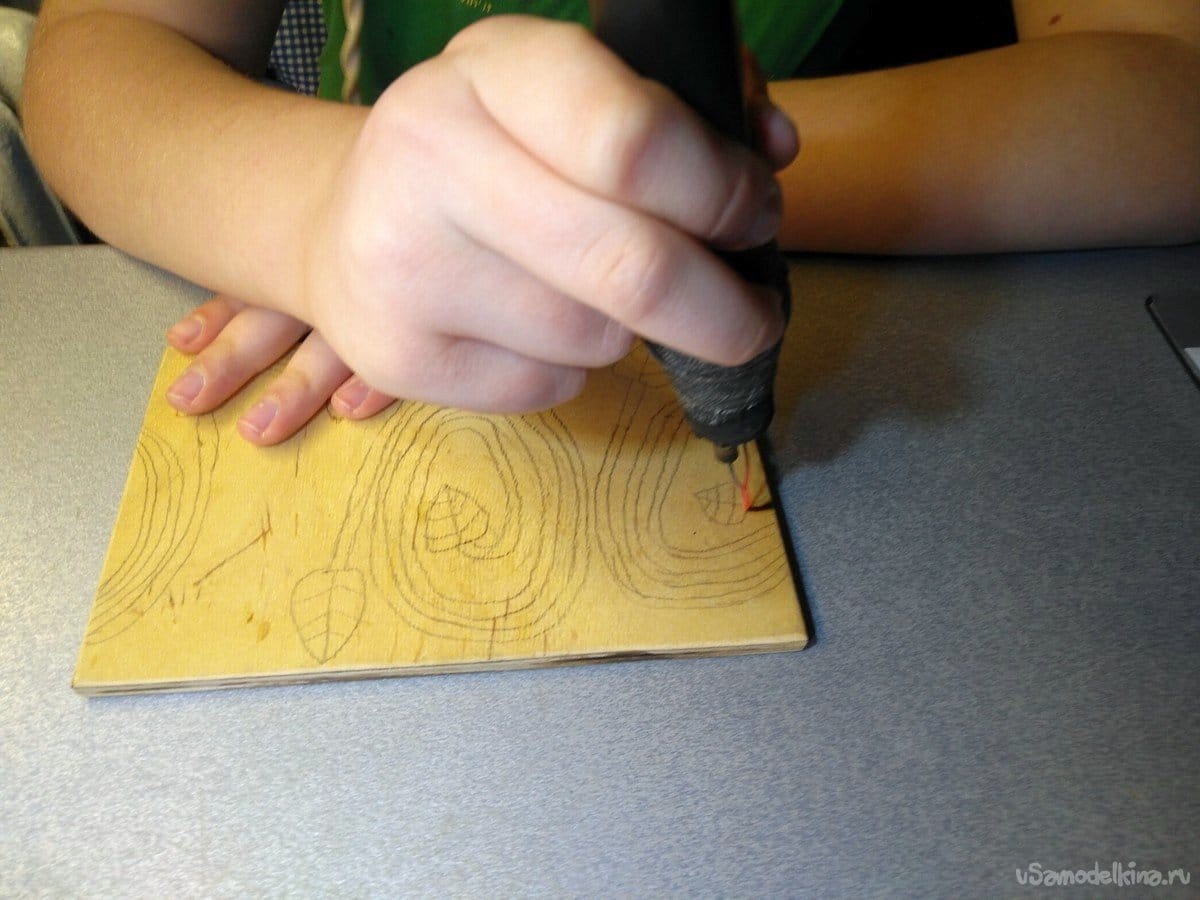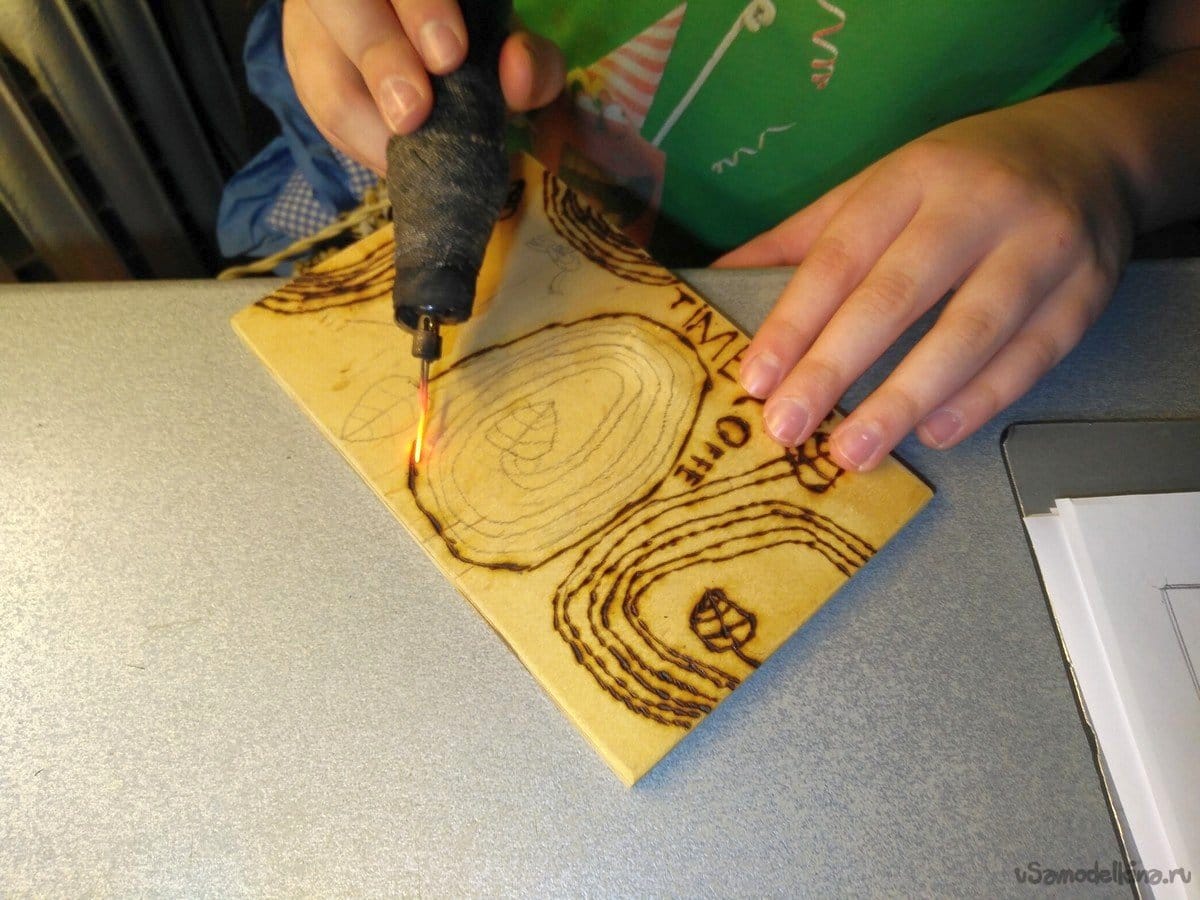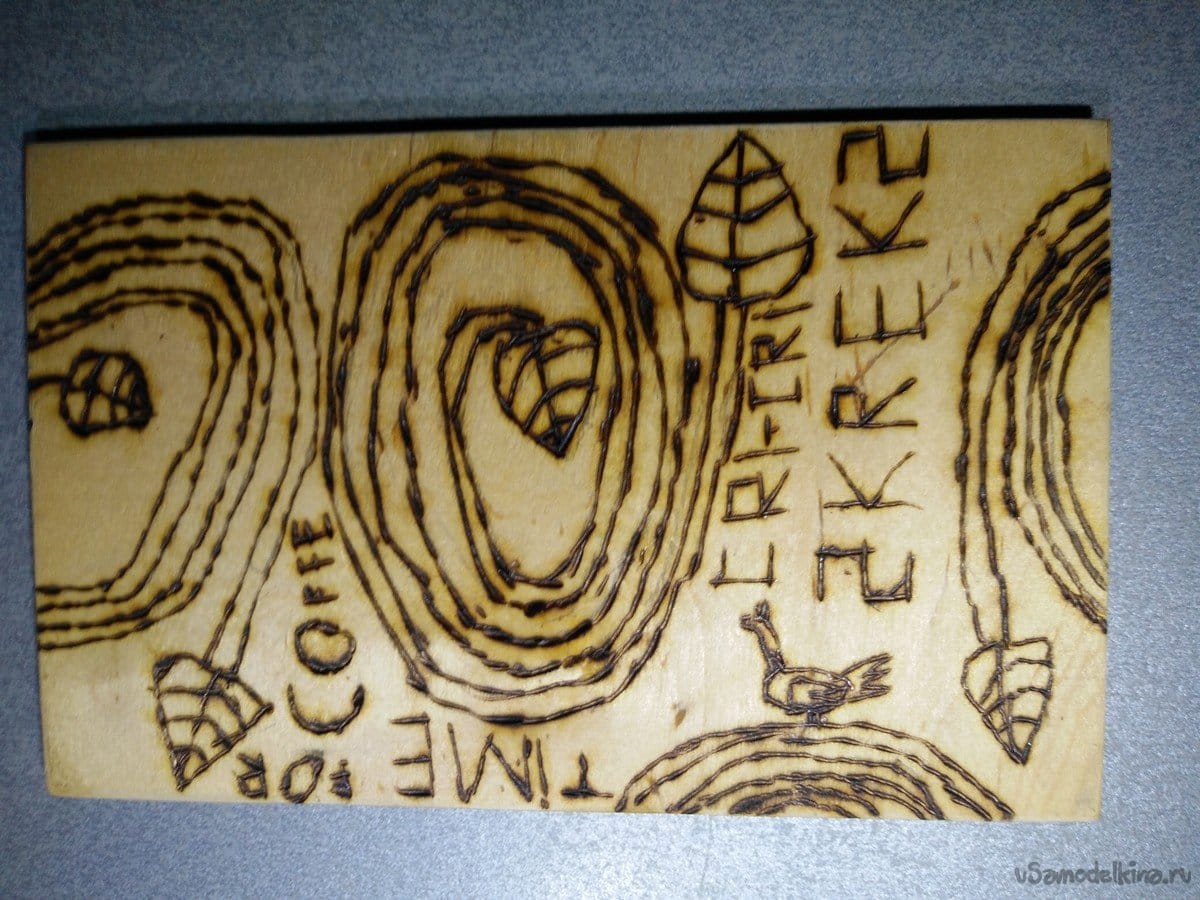 Now we need to transfer the prepared image to the plywood work surface. To do this, on the back of the paper, you need to apply a strip with the longitudinal side of the pencil using a charcoal pencil, trying to use the entire image. For ease of use, the paper must be secured with a paper holder or tape.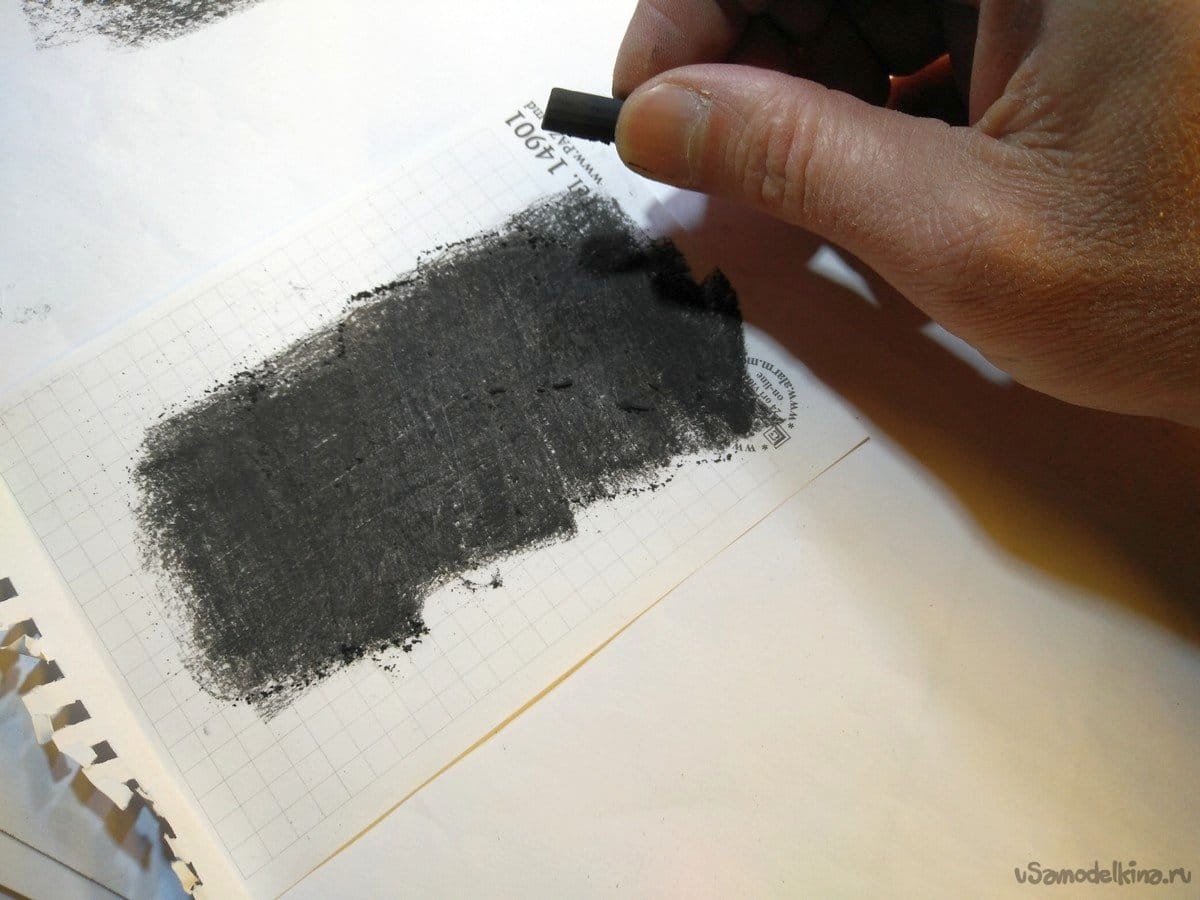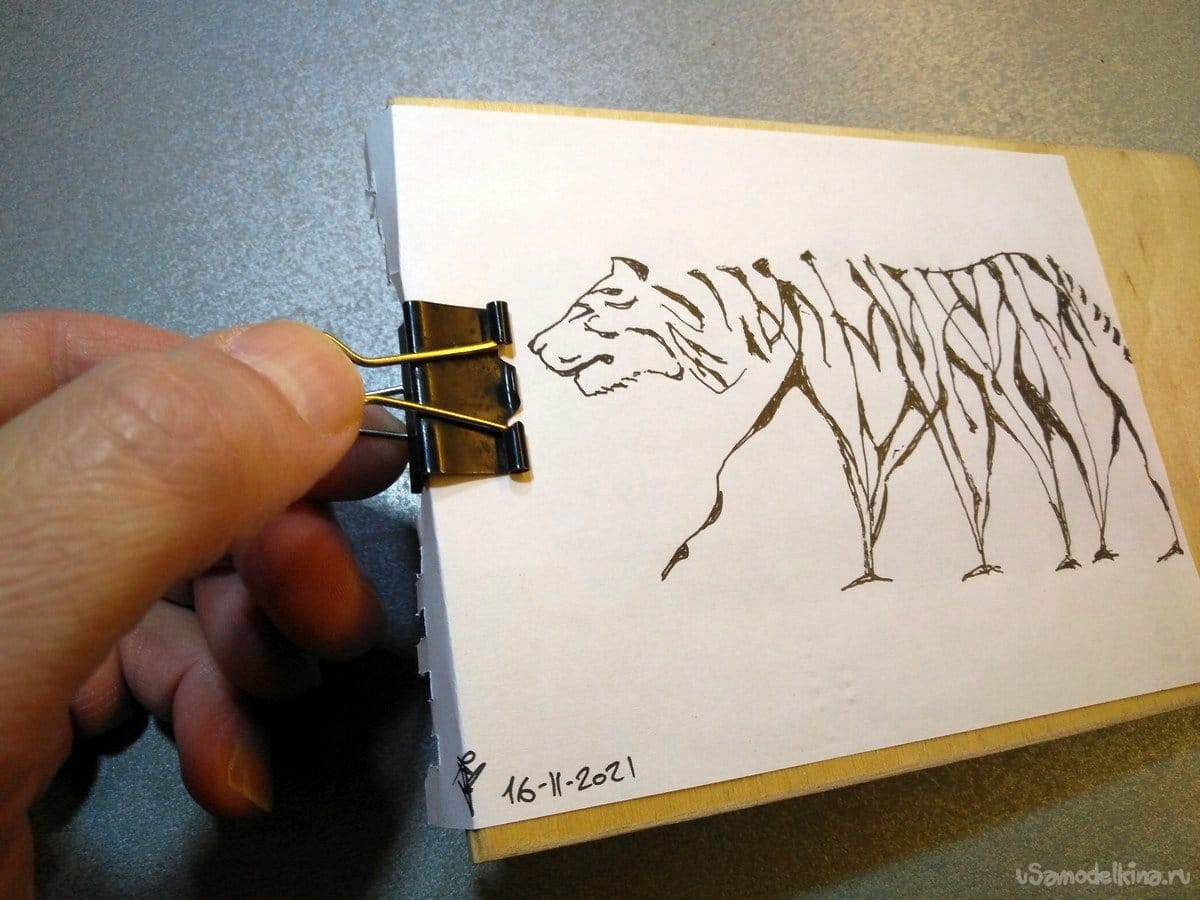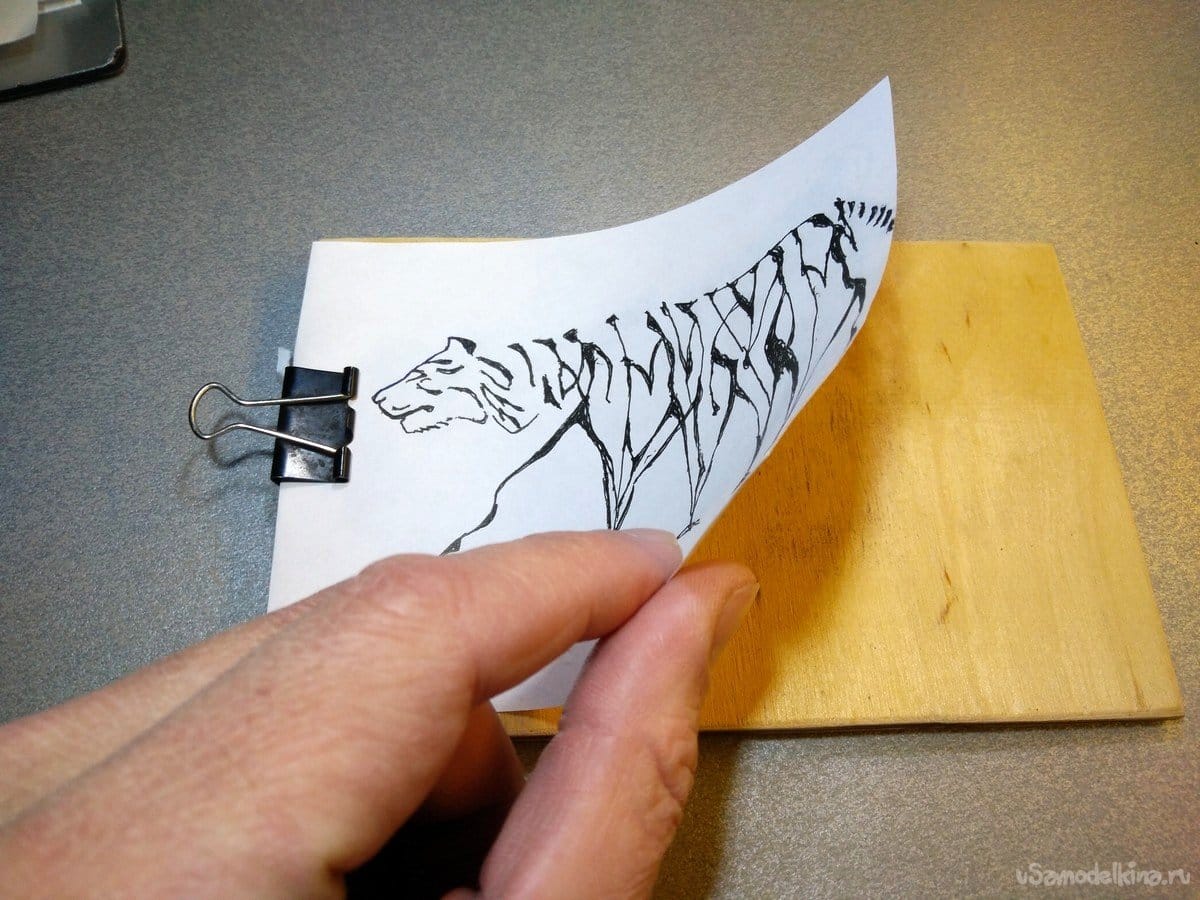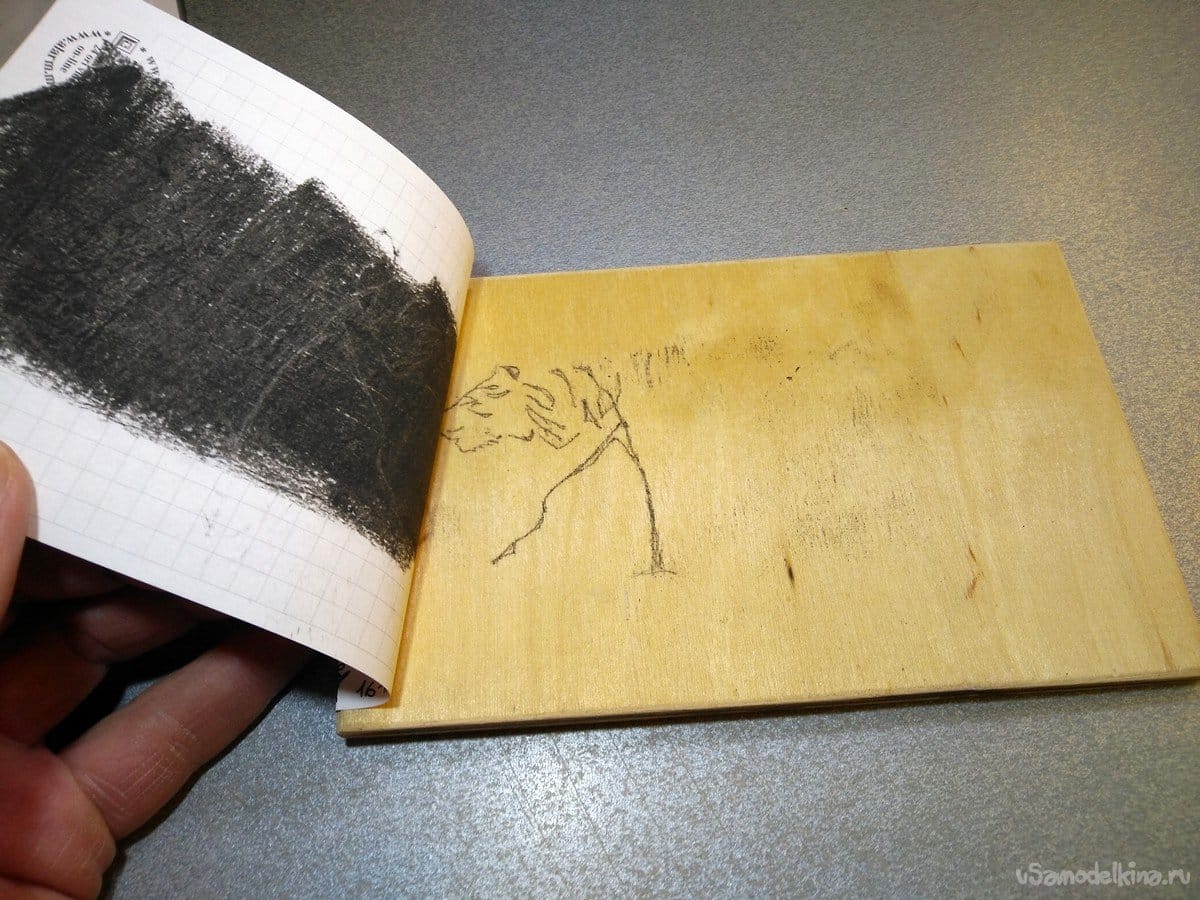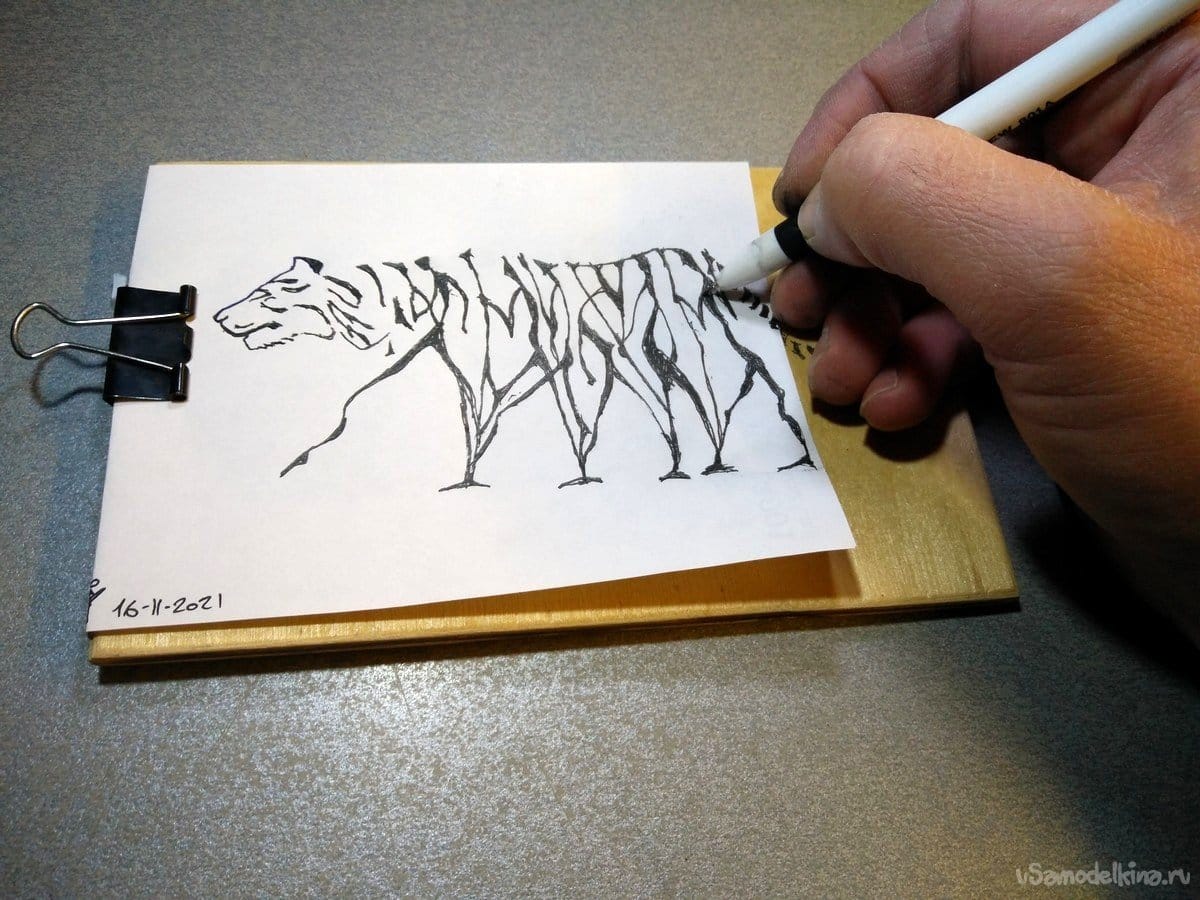 If you don't have a charcoal pencil, you can use a soft, regular, lead pencil. But necessarily the softest.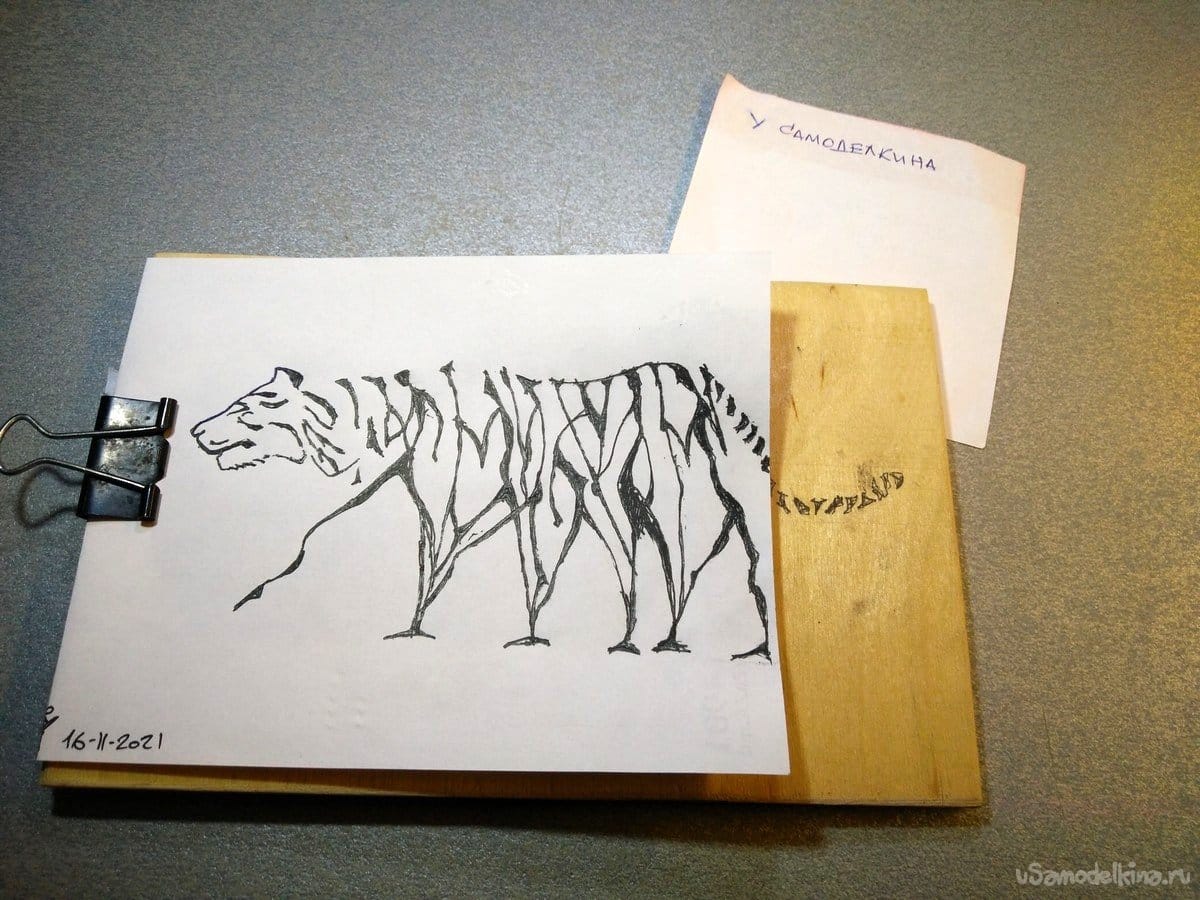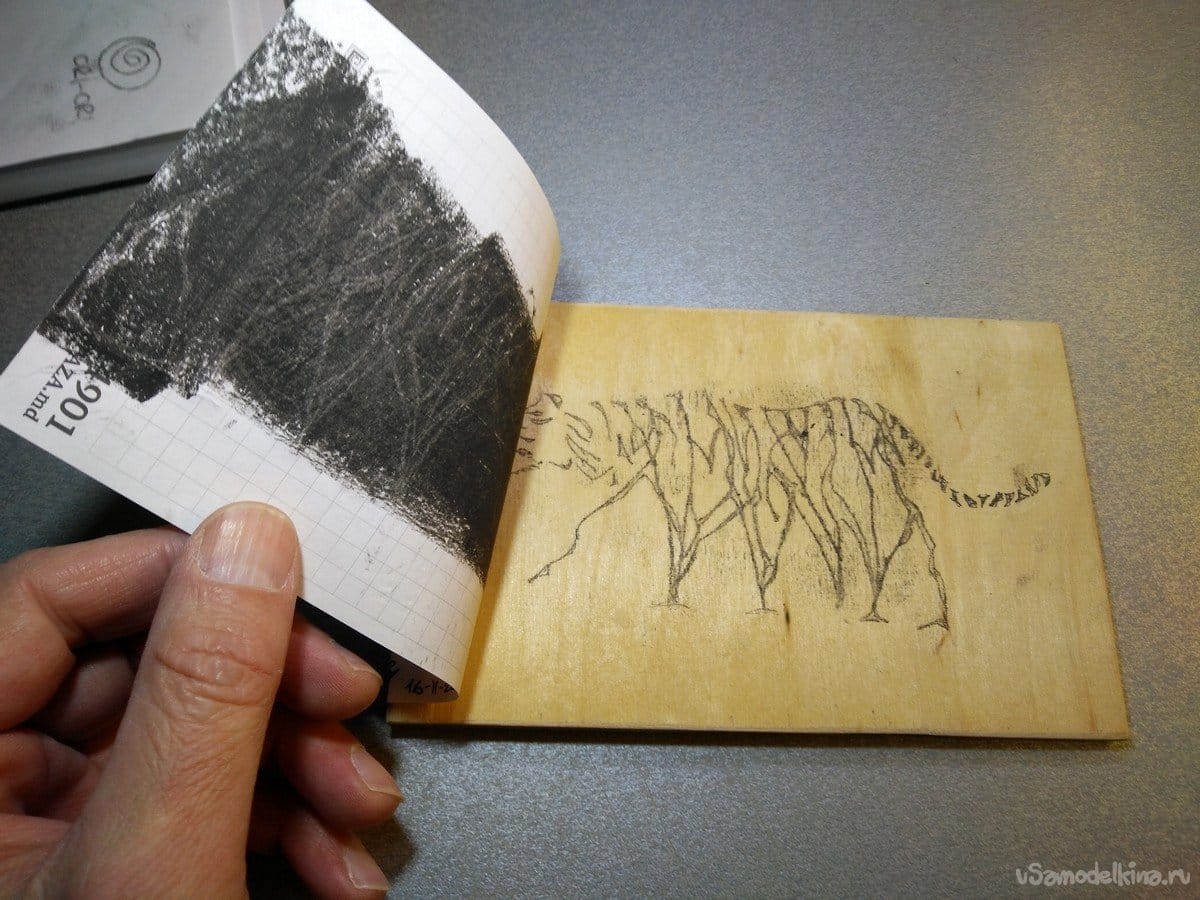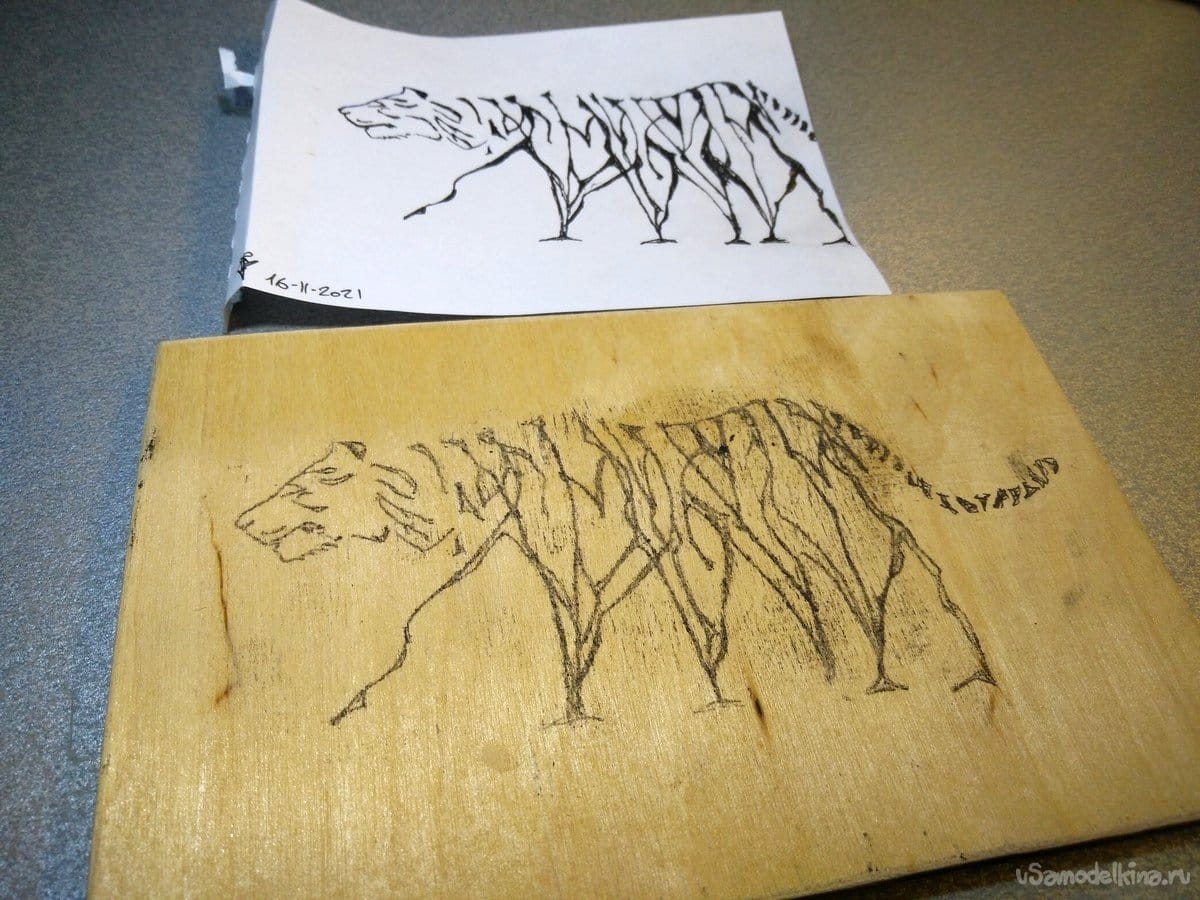 After we have transferred the image to the work piece, we can start burning. I used an electric burner I made earlier, which has been working great for several years now. Also, for him I have prepared tips of various shapes and sizes. We need the sharpest tip, or we can sharpen it with emery.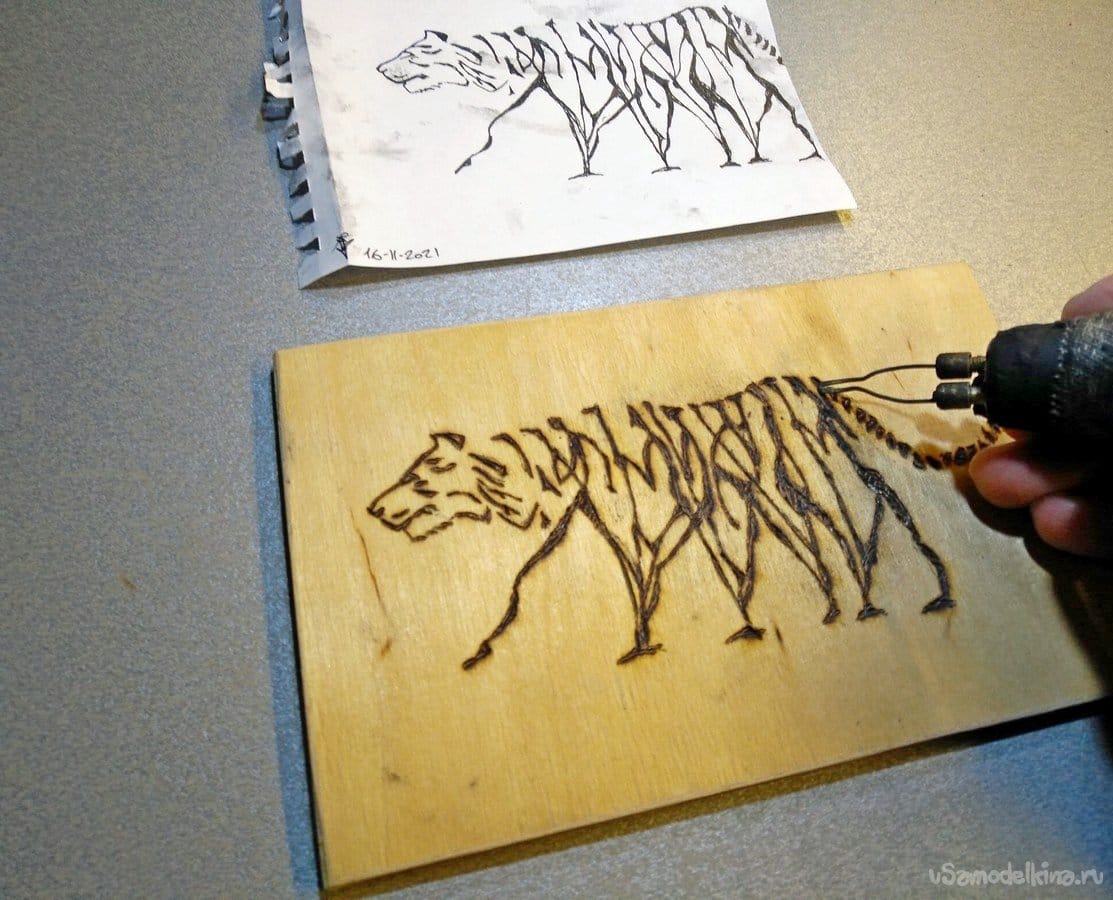 Next, with careful movements, you need to burn the details of the drawing on the workpiece. Any tree has a direction of fibers, which in the process of work interfere a little. Therefore, there is no need to rush with burning. In addition, it is almost impossible to fix mistakes after burning wood.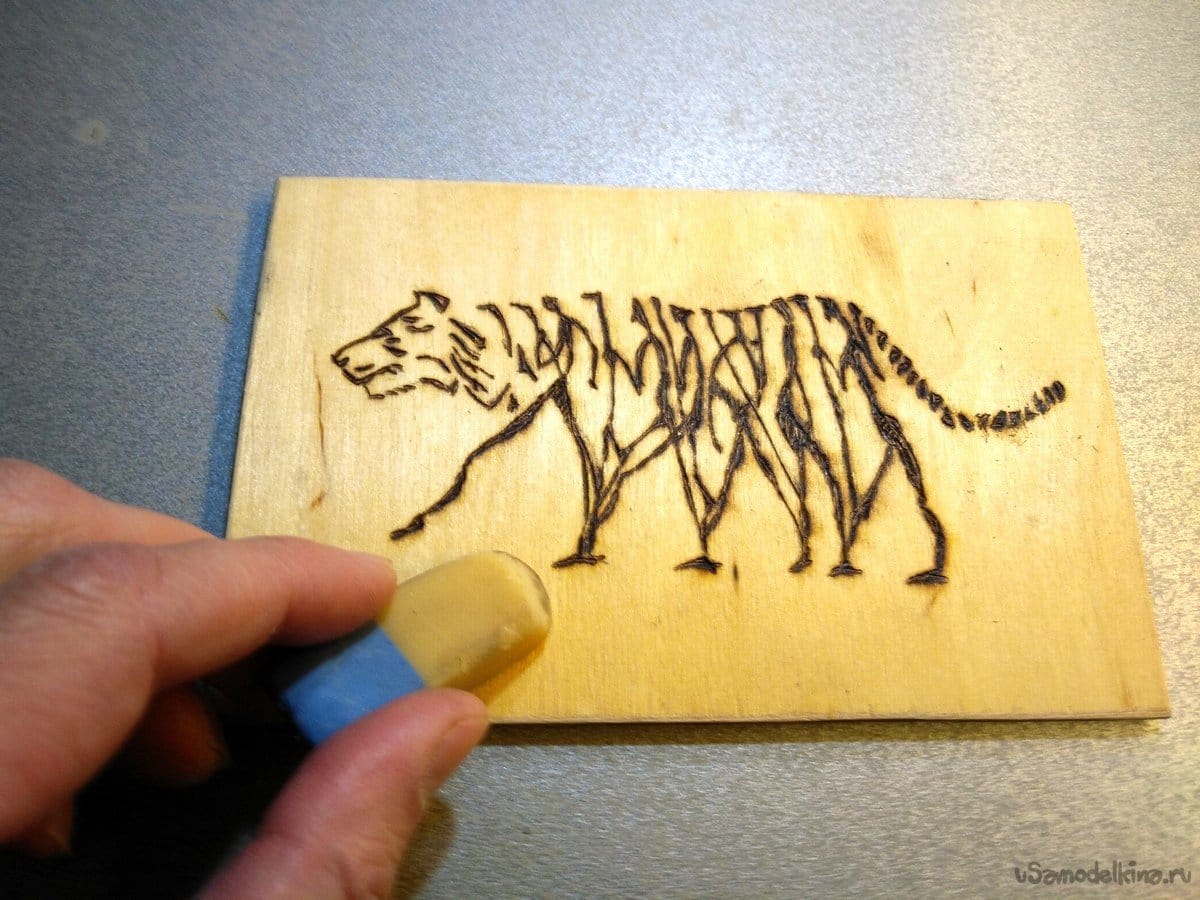 After drawing with a burner, you need to prepare cork legs for the stand. Wine or champagne corks work very well for this.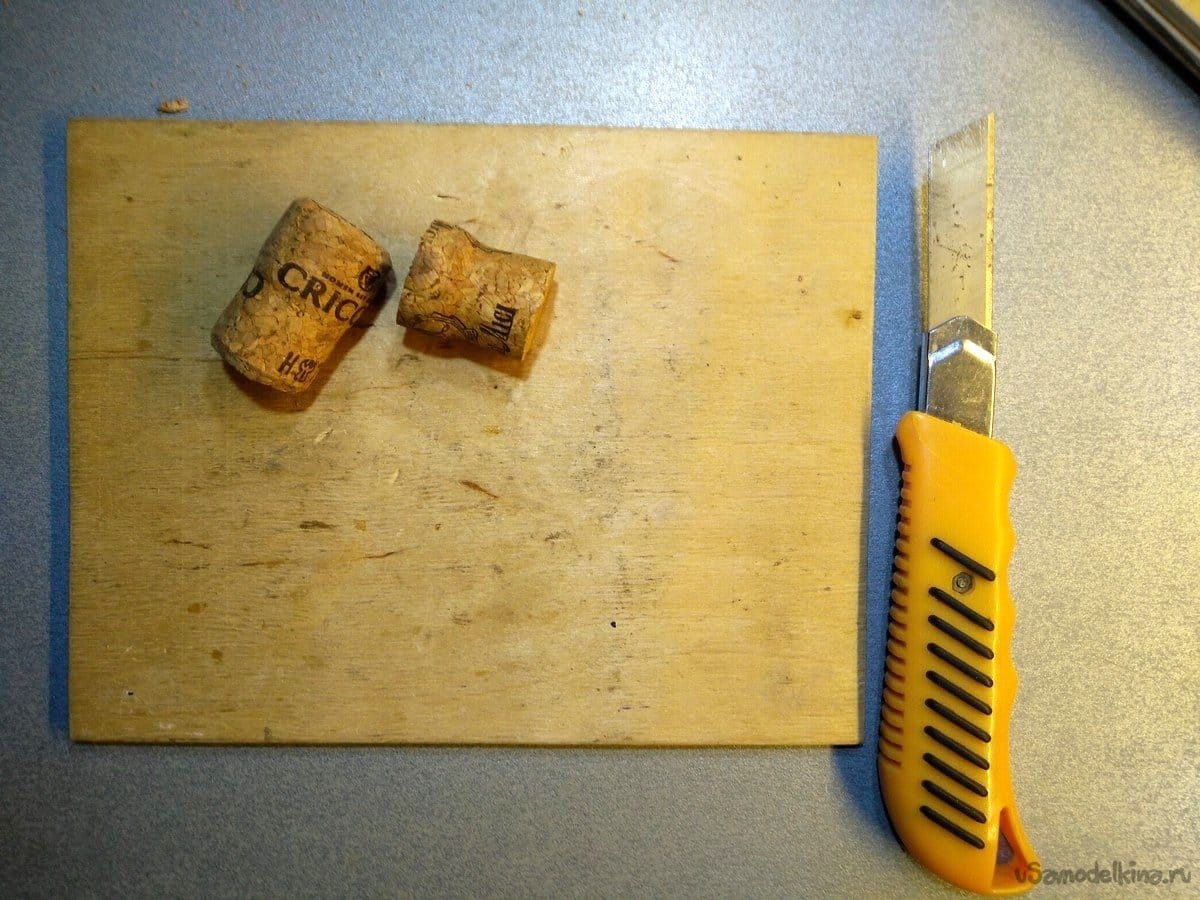 They must be cut with a mounting knife into 2 segments, each separately, as shown in the photographs. To do this, first we outline the cut lines with a marker of 15 mm each. Mark about 5 mm in the middle – a cut for inserting plywood.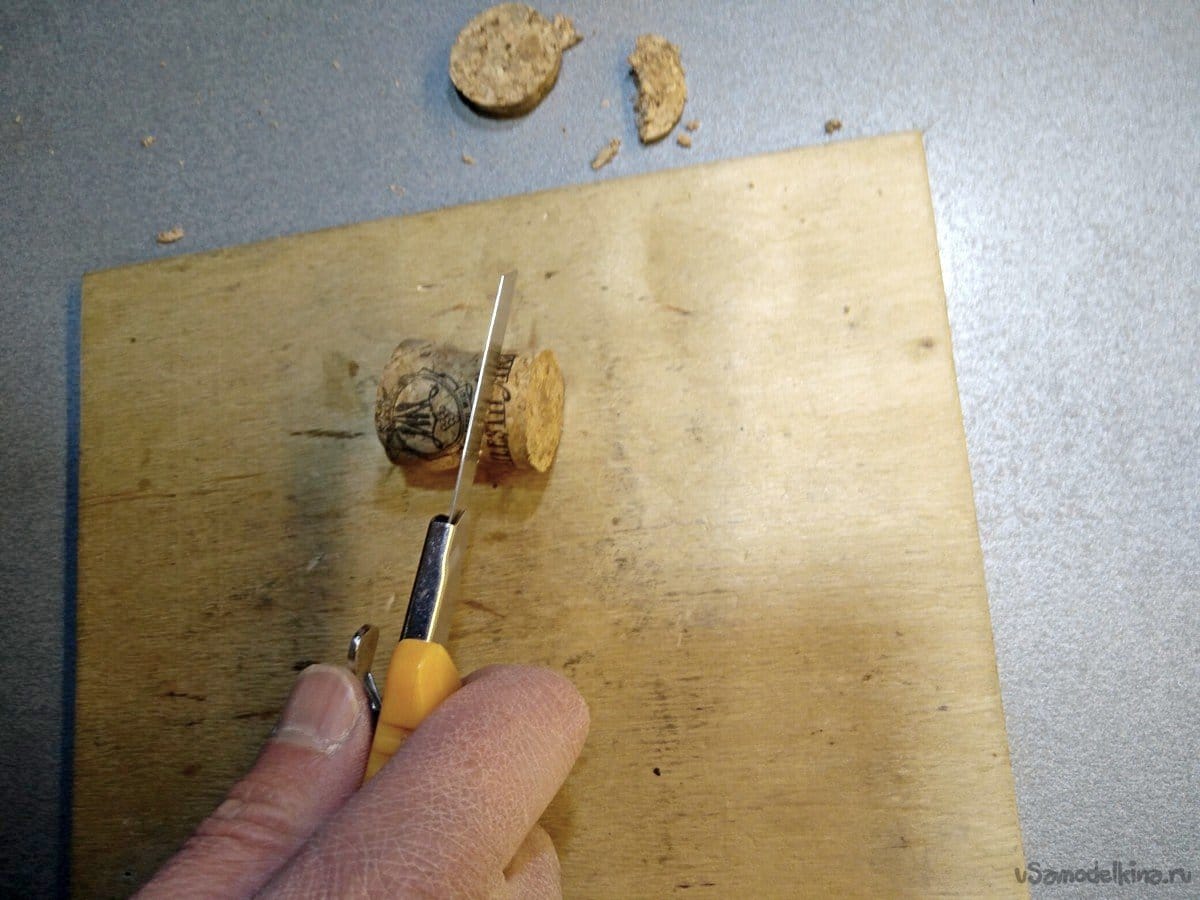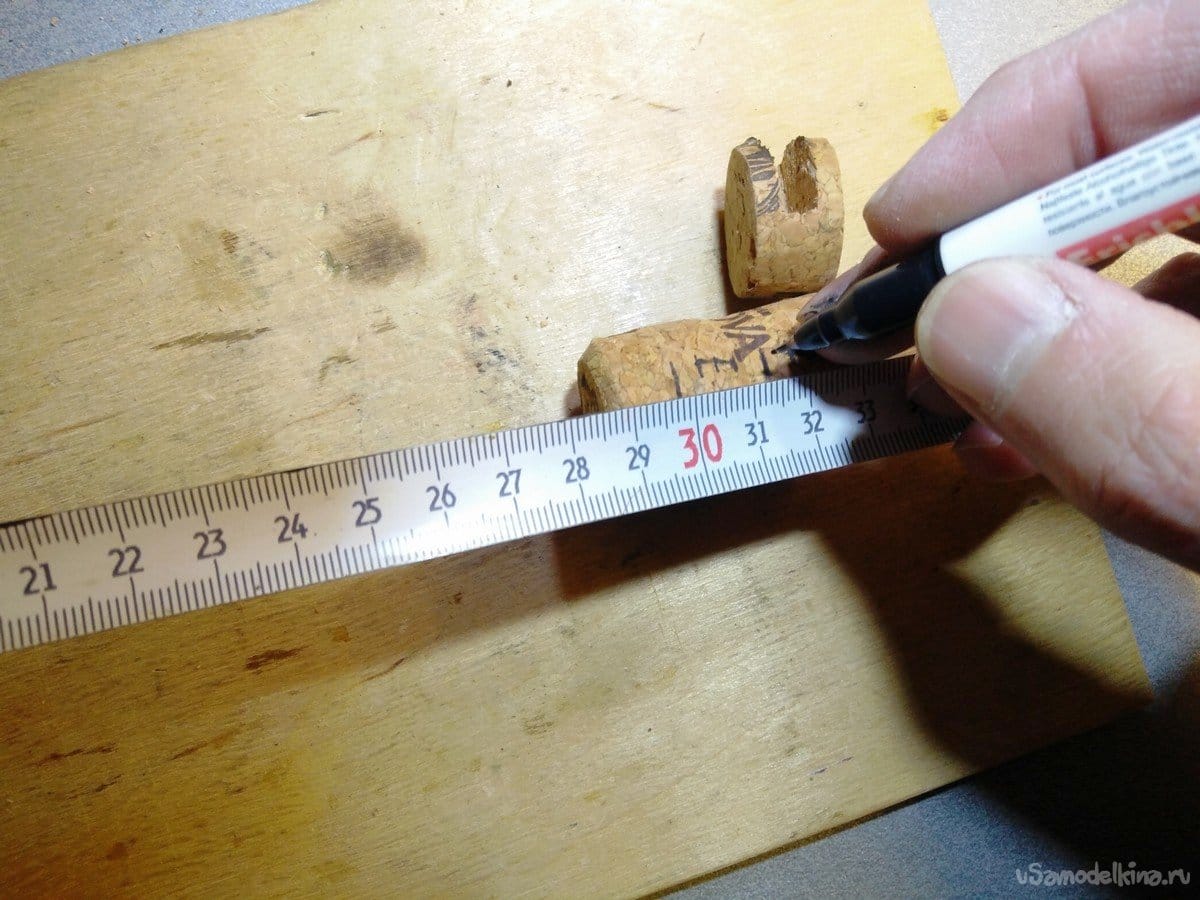 After we cut off the legs, it is advisable to process them with sandpaper.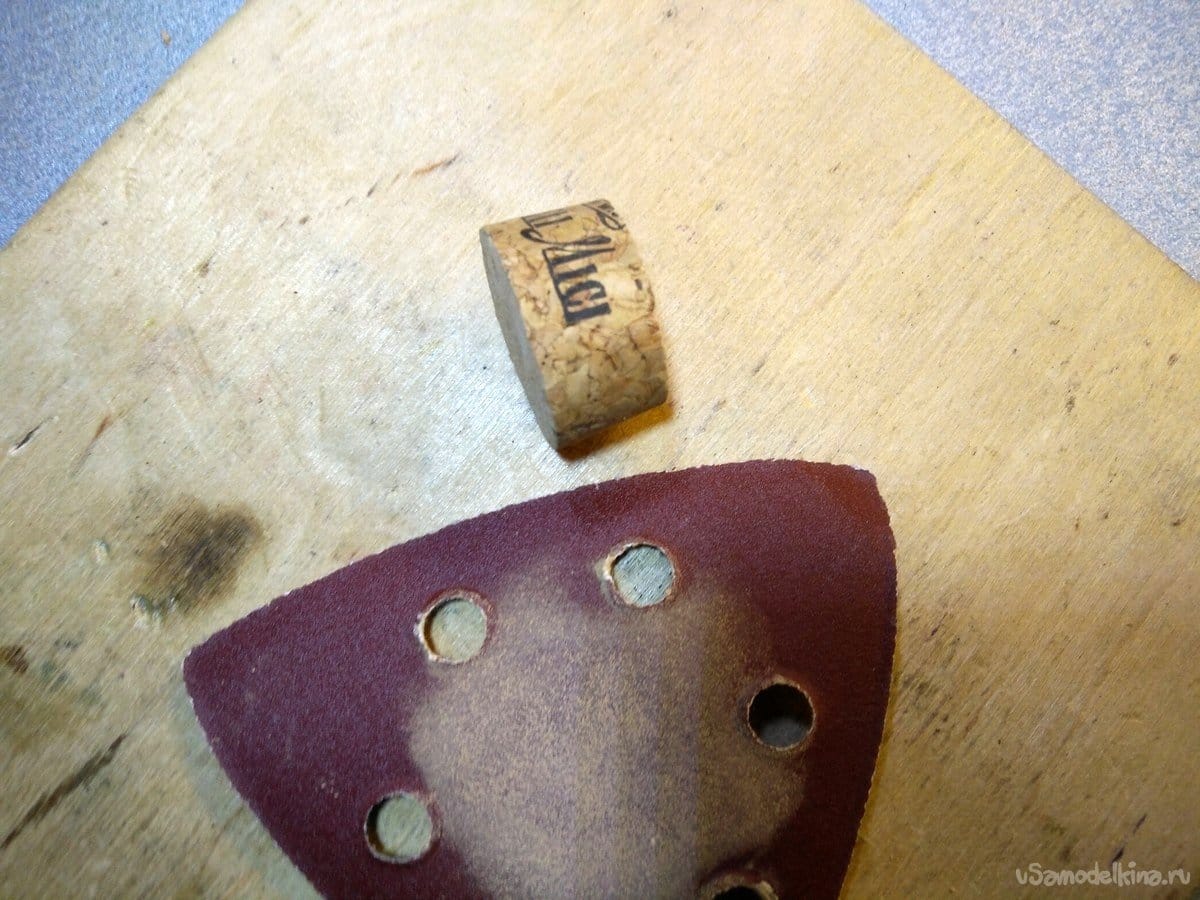 And in order for the cork legs to enter the stand, they will need to be cut off using a renovator. This will require a narrow canvas. First you can start cutting with a knife, and then finish the selection with the renovator's canvas.
< img class = "aligncenter" alt = "Gift cup holder -" coffee "" src = "https://usamodelkina.ru/uploads/posts/2021-03/1615167267_30.jpg"/>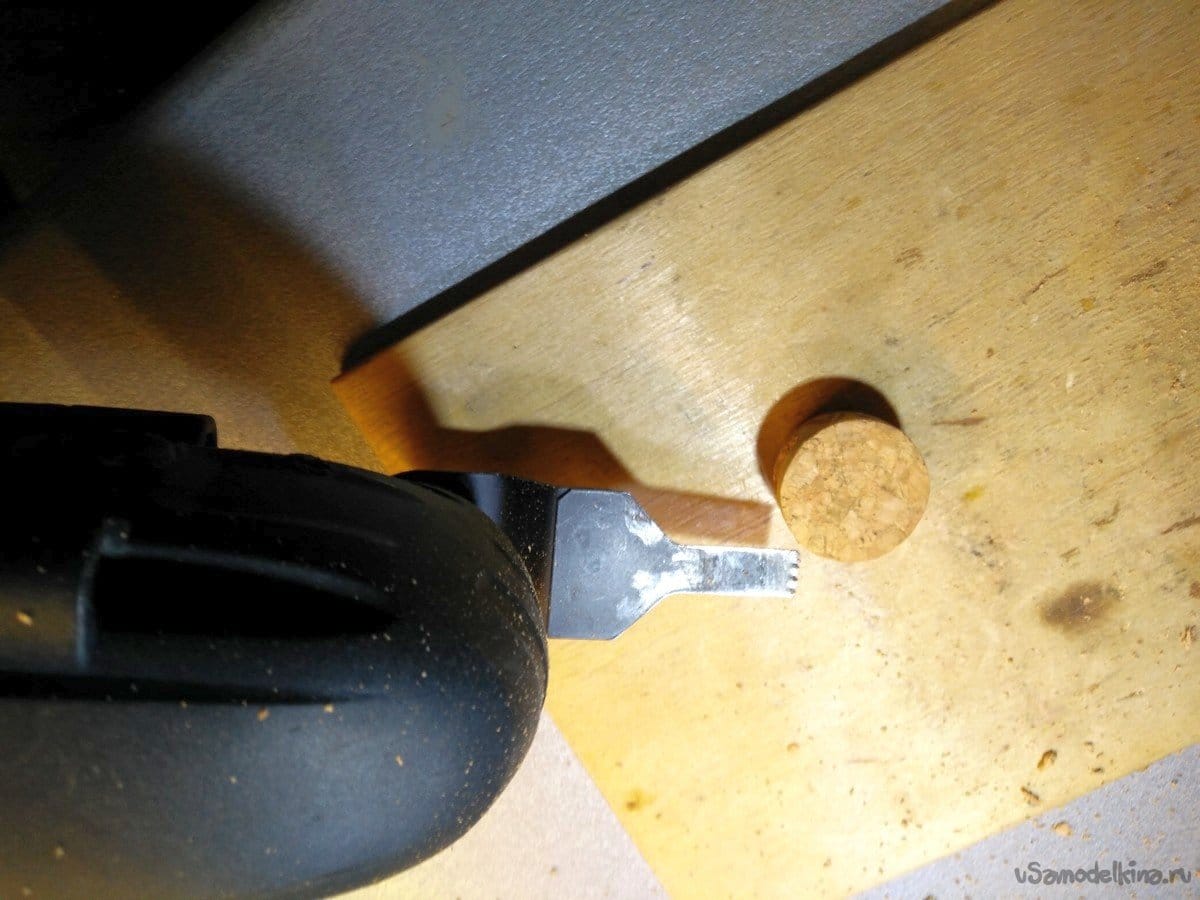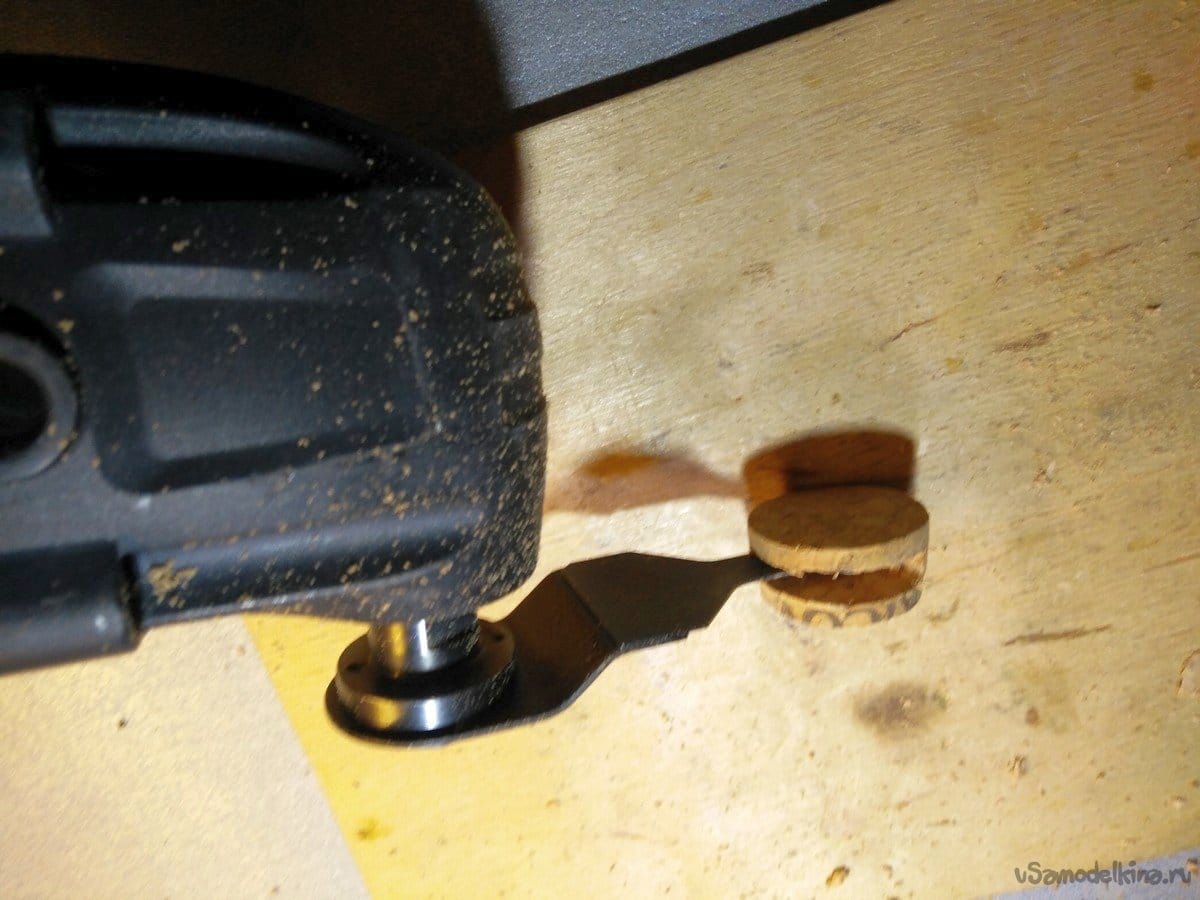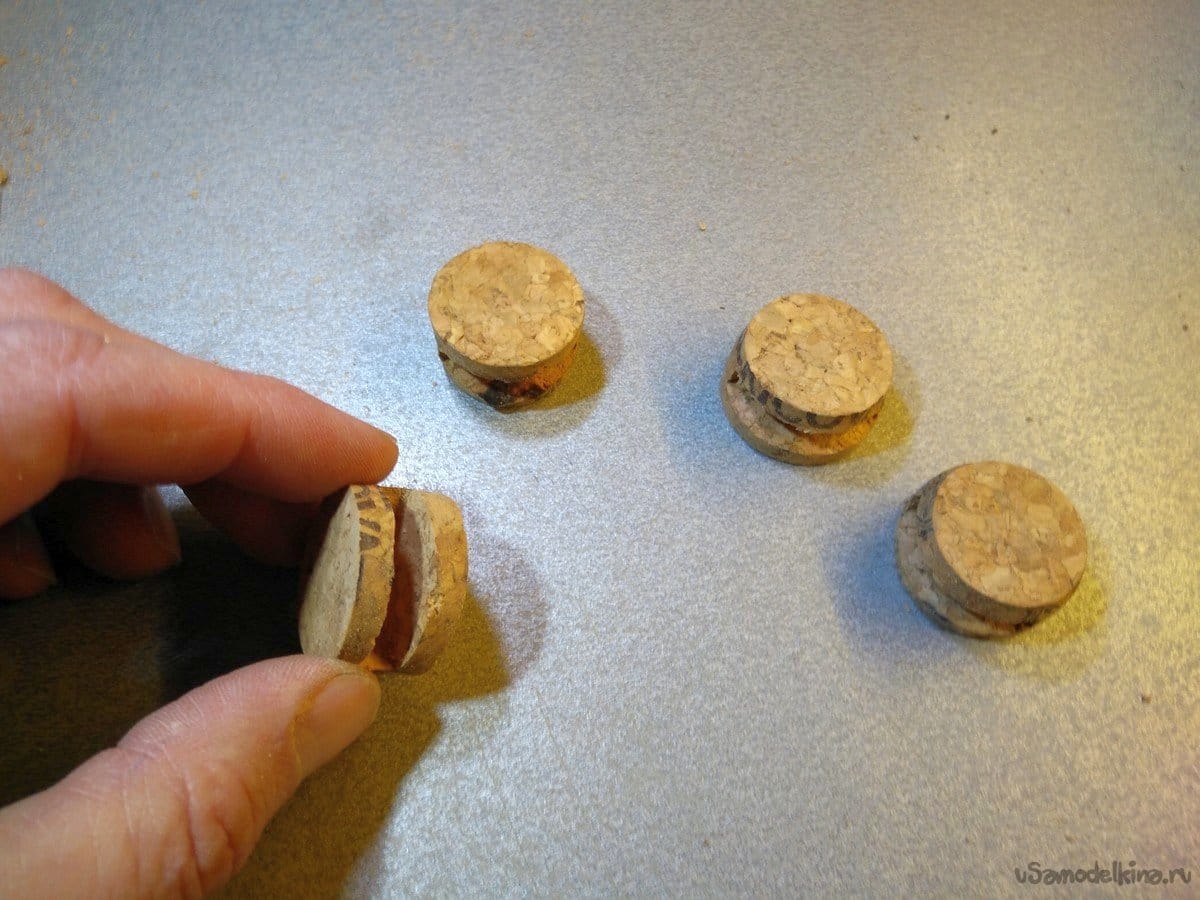 After we have prepared 4 blanks, it remains to insert them into the corners of the stand rectangle. They stand up well even without glue. If you wish, you can glue them together – with any glue for wood, PVA, for example.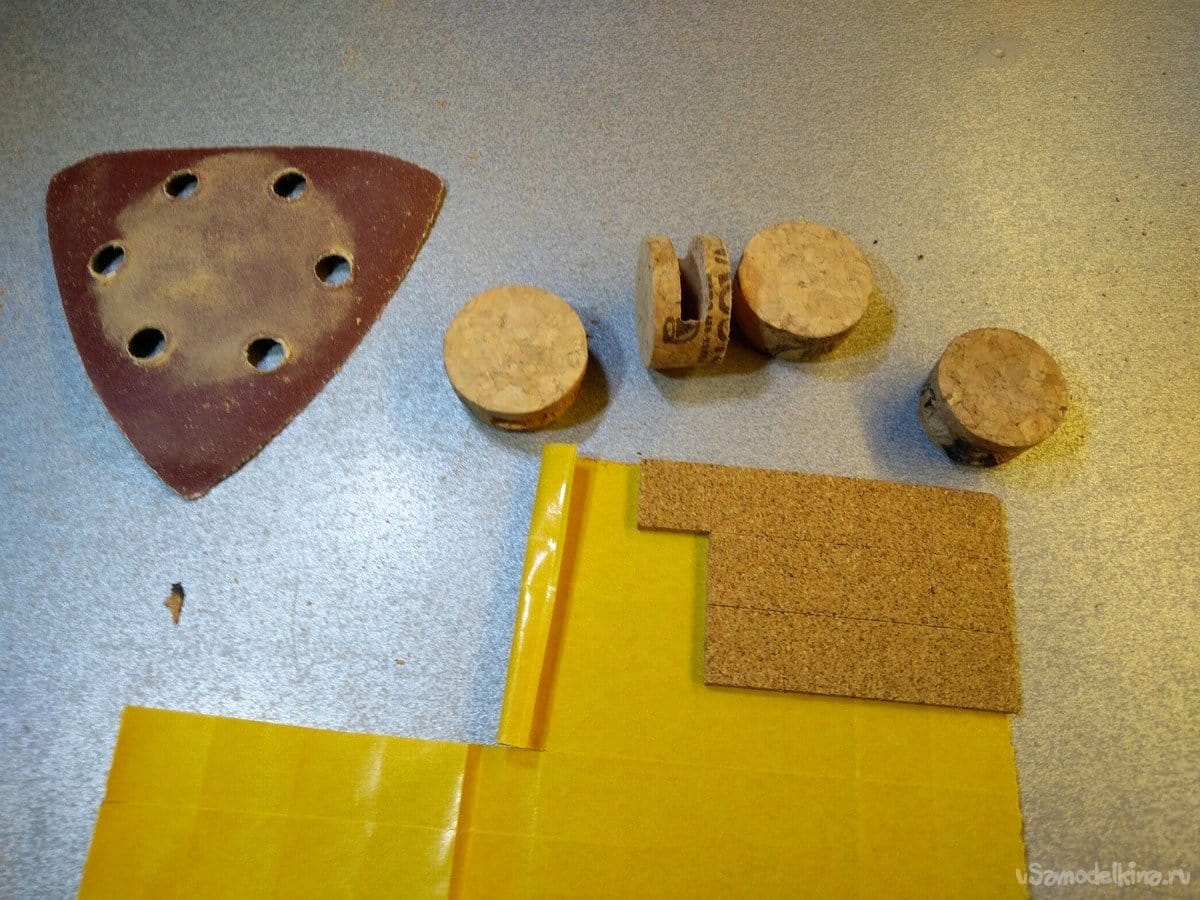 If you don't have wine corks, you can use self-adhesive "bumpers" as legs – they sold in any furniture accessories store.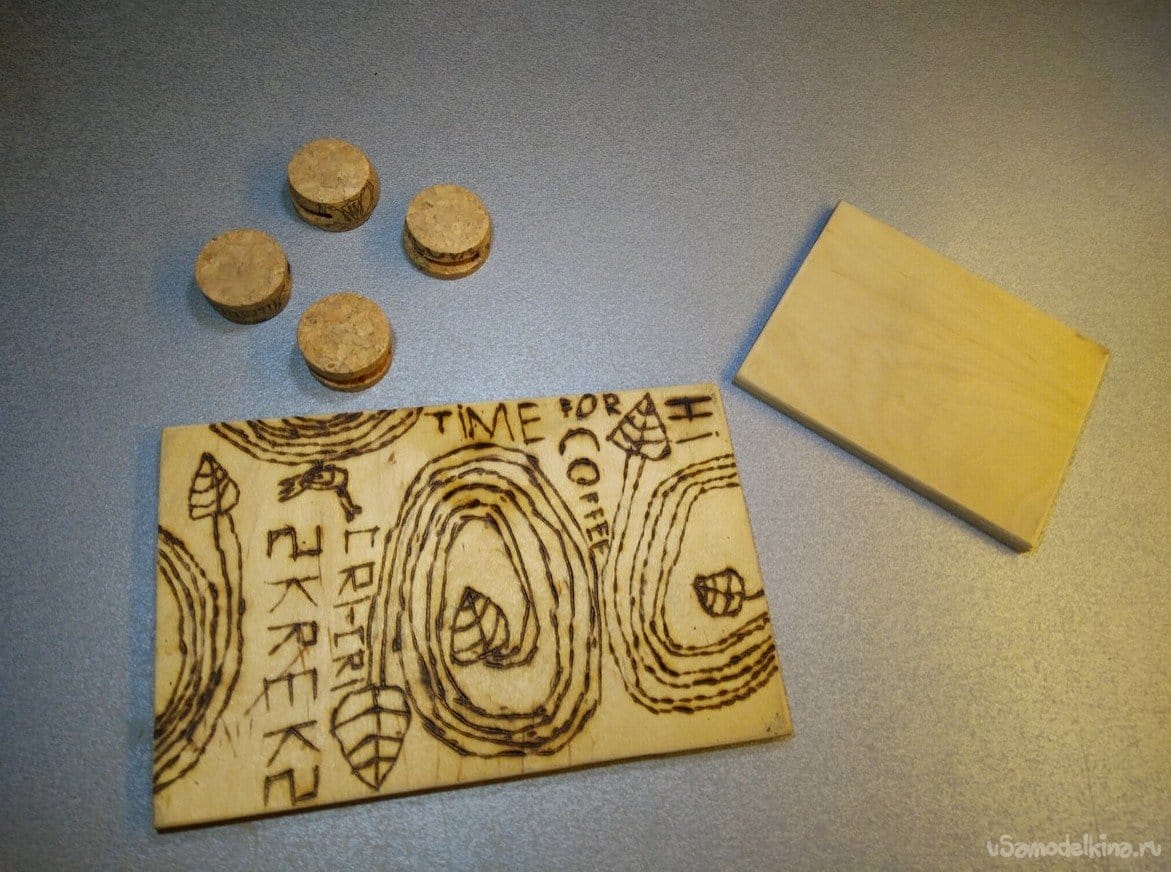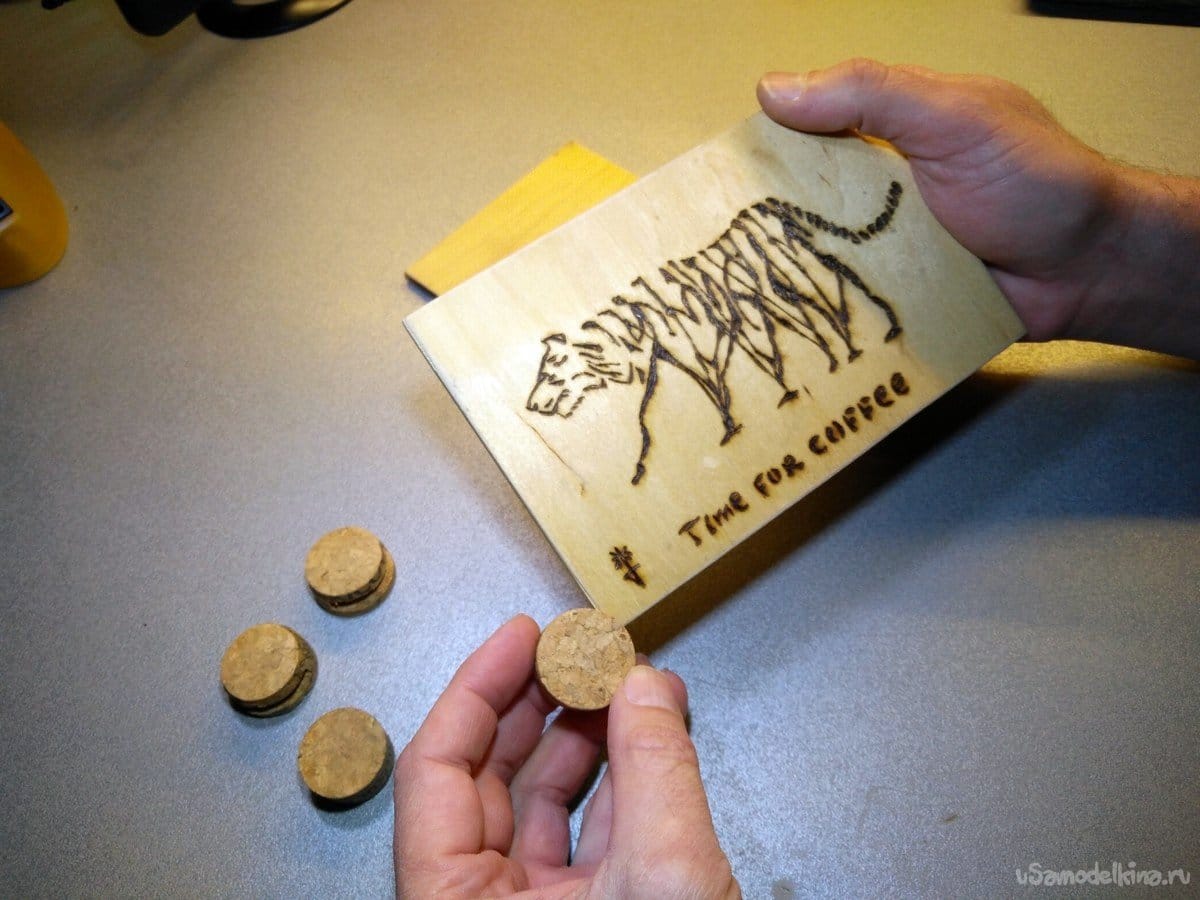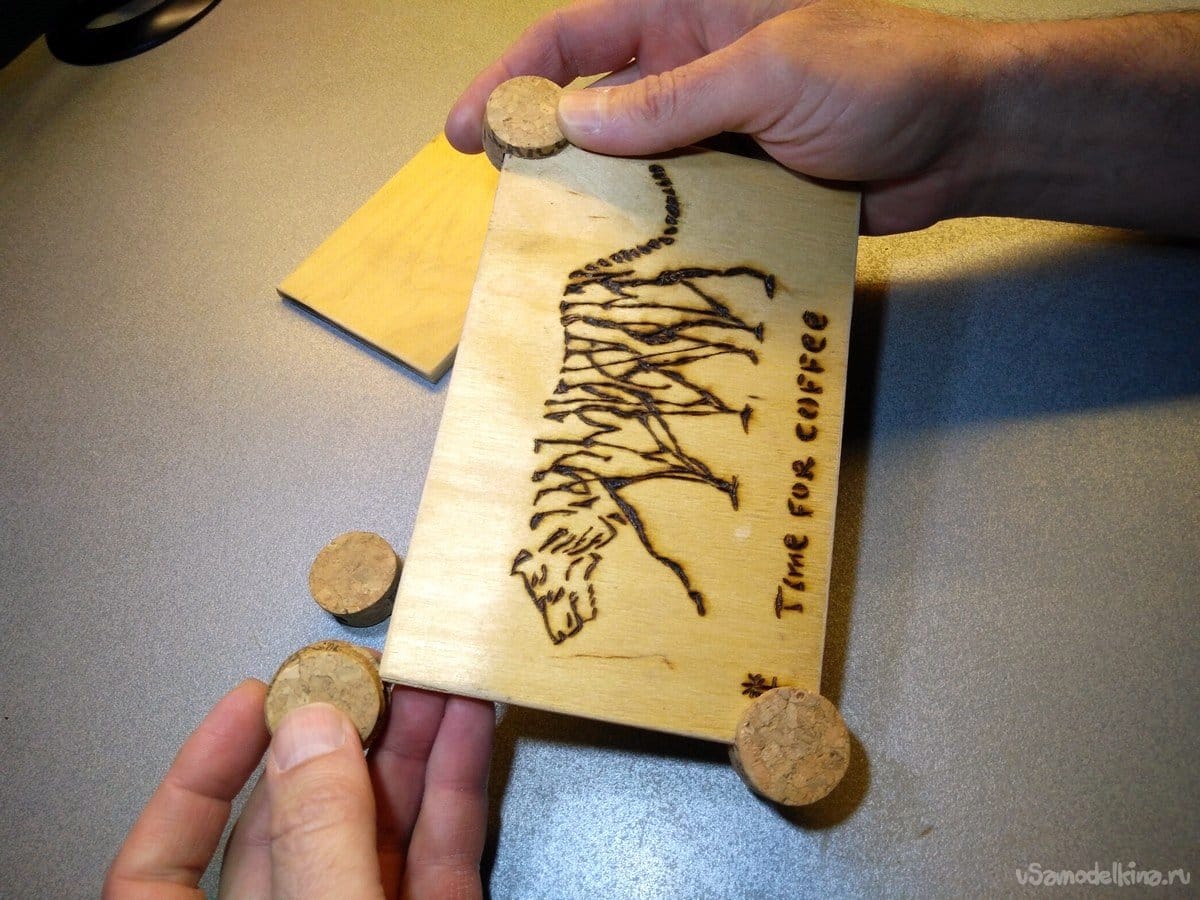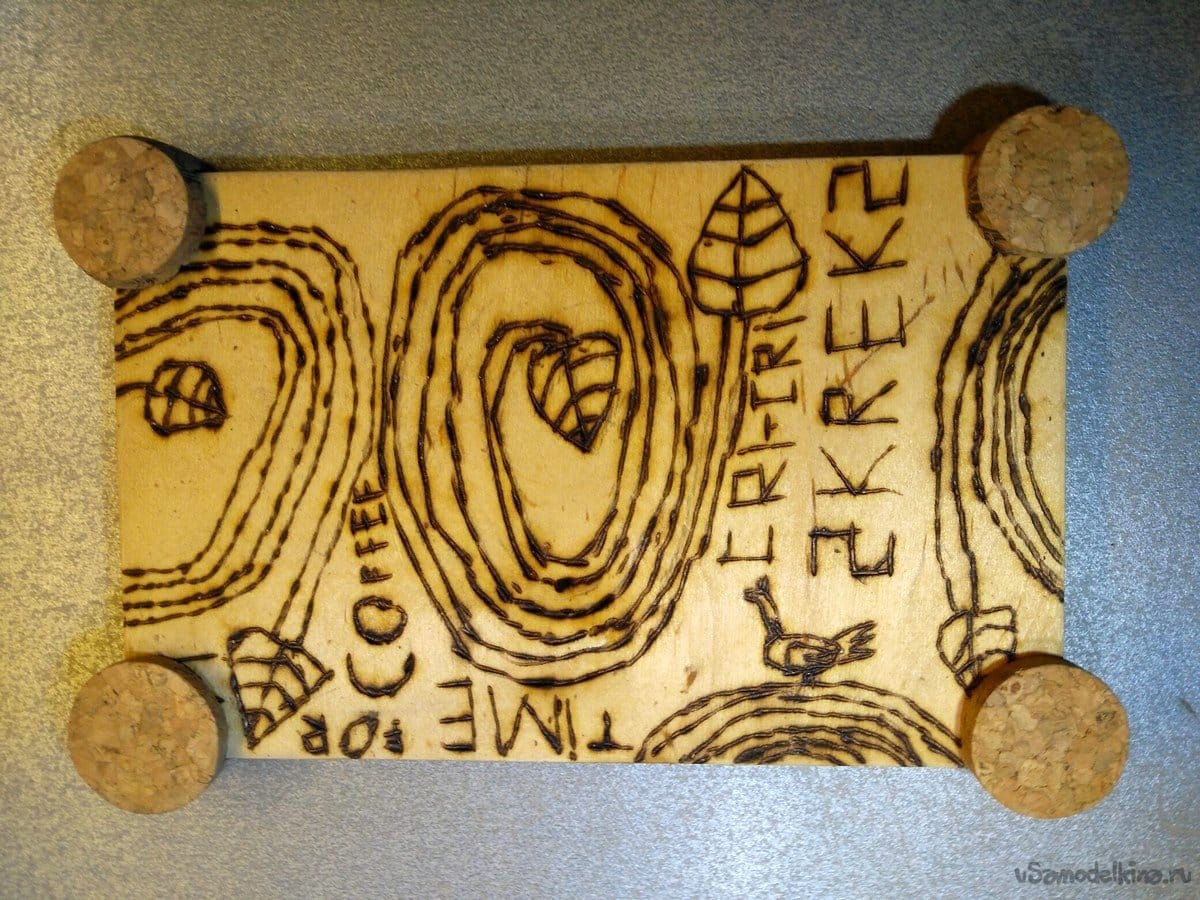 With this our stand is ready for use. I believe that it does not need to be covered with anything. Well, if it has a purely decorative function, then it can be coated with varnish or other protective coating.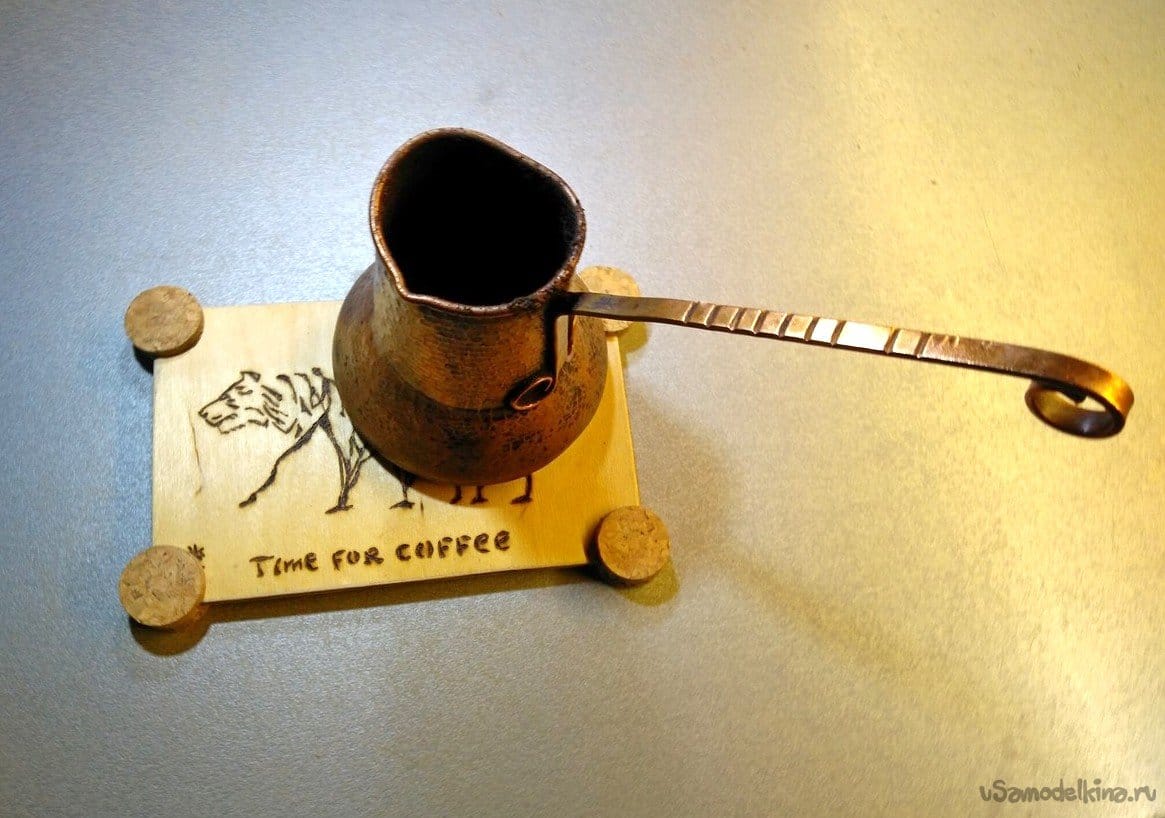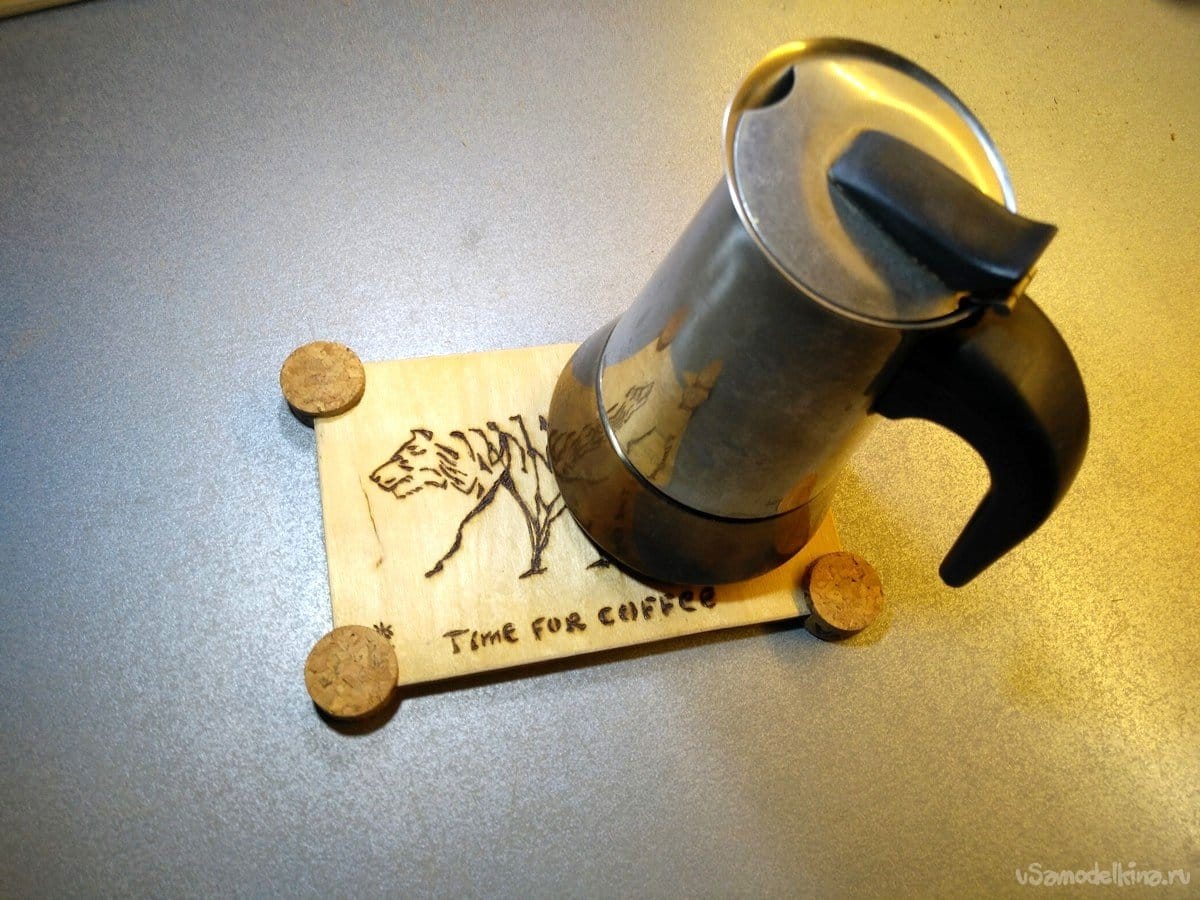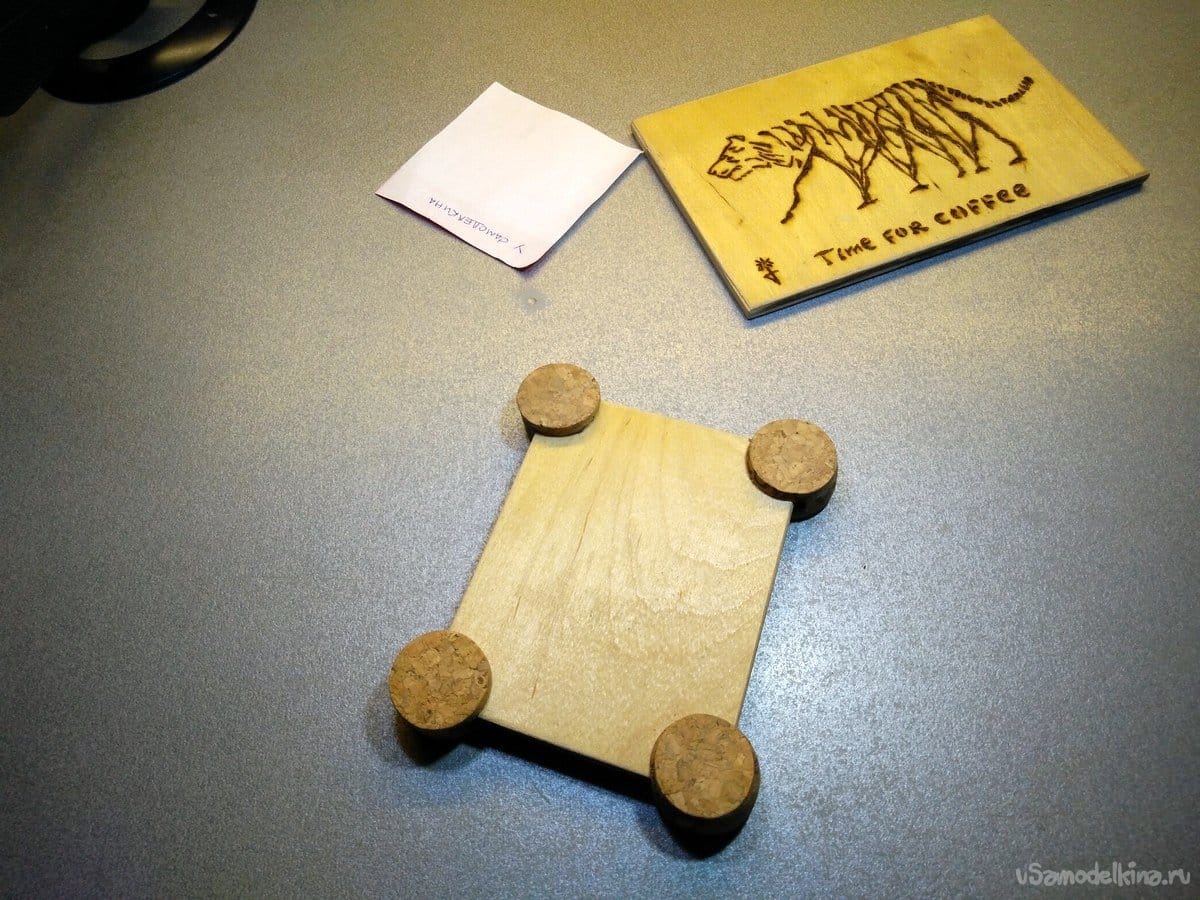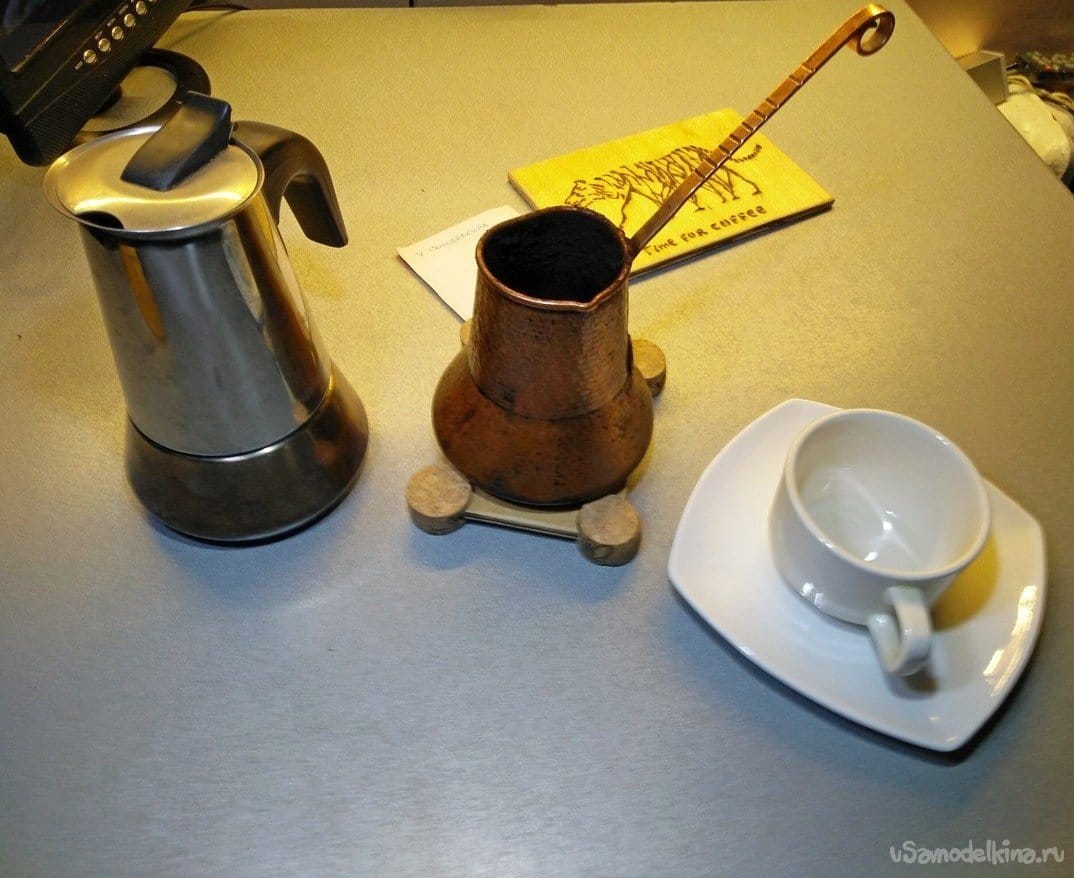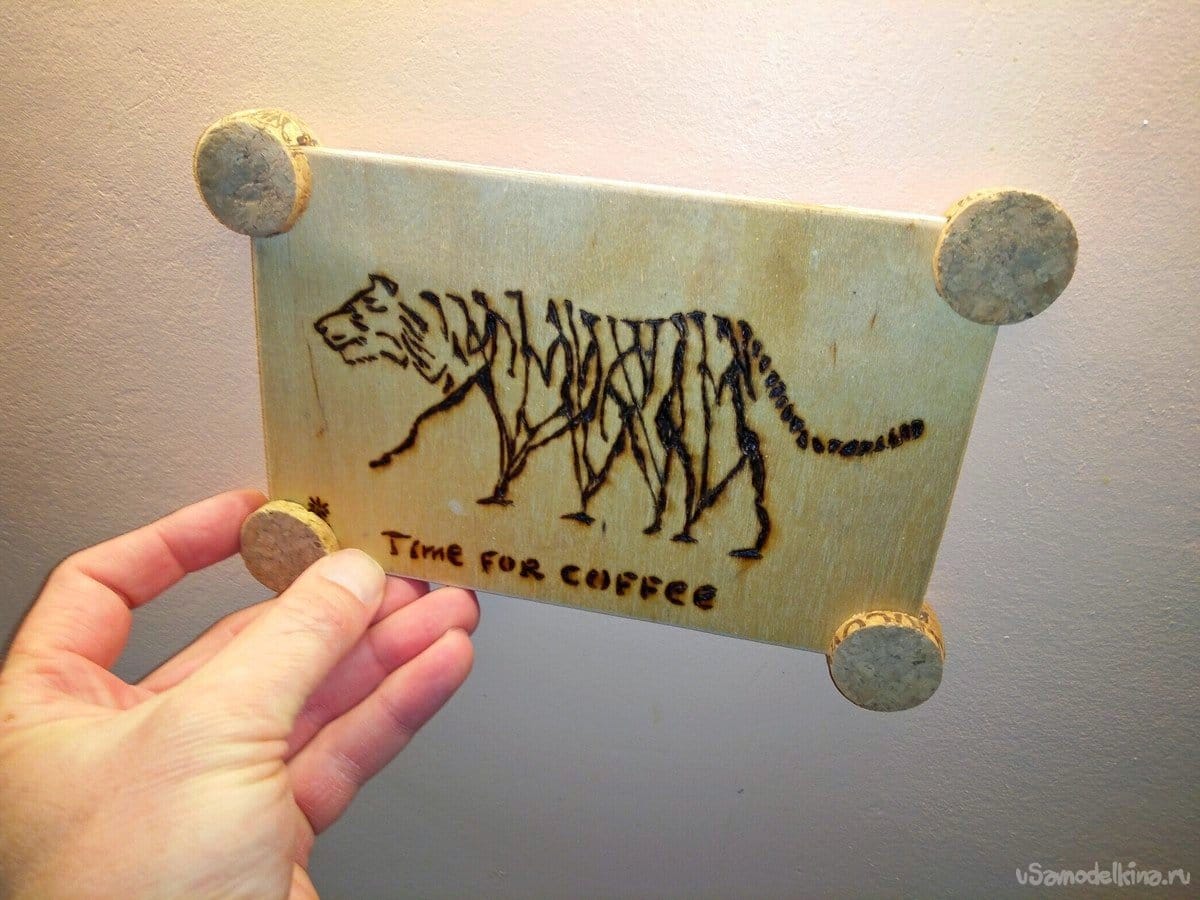 This stand can also have other shapes and sizes. It can be fixed on, say, a wall.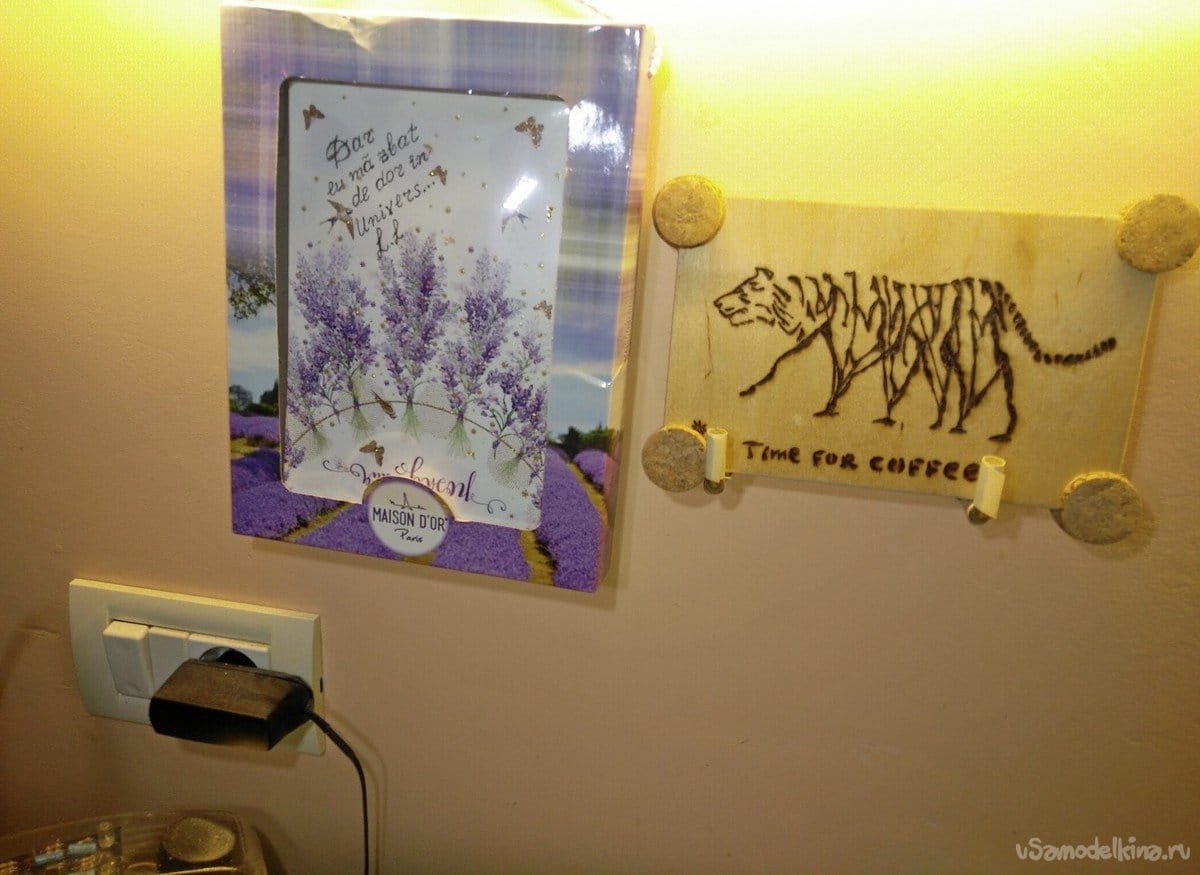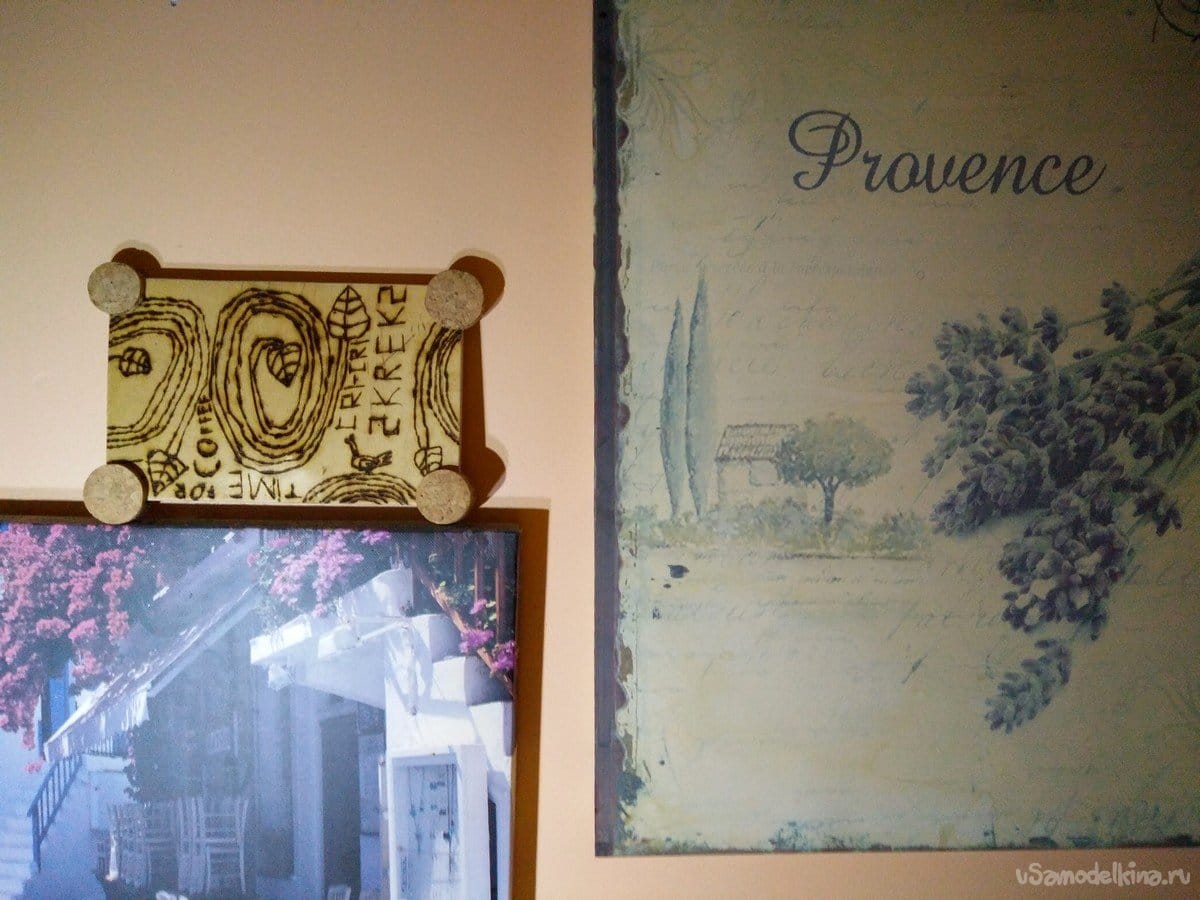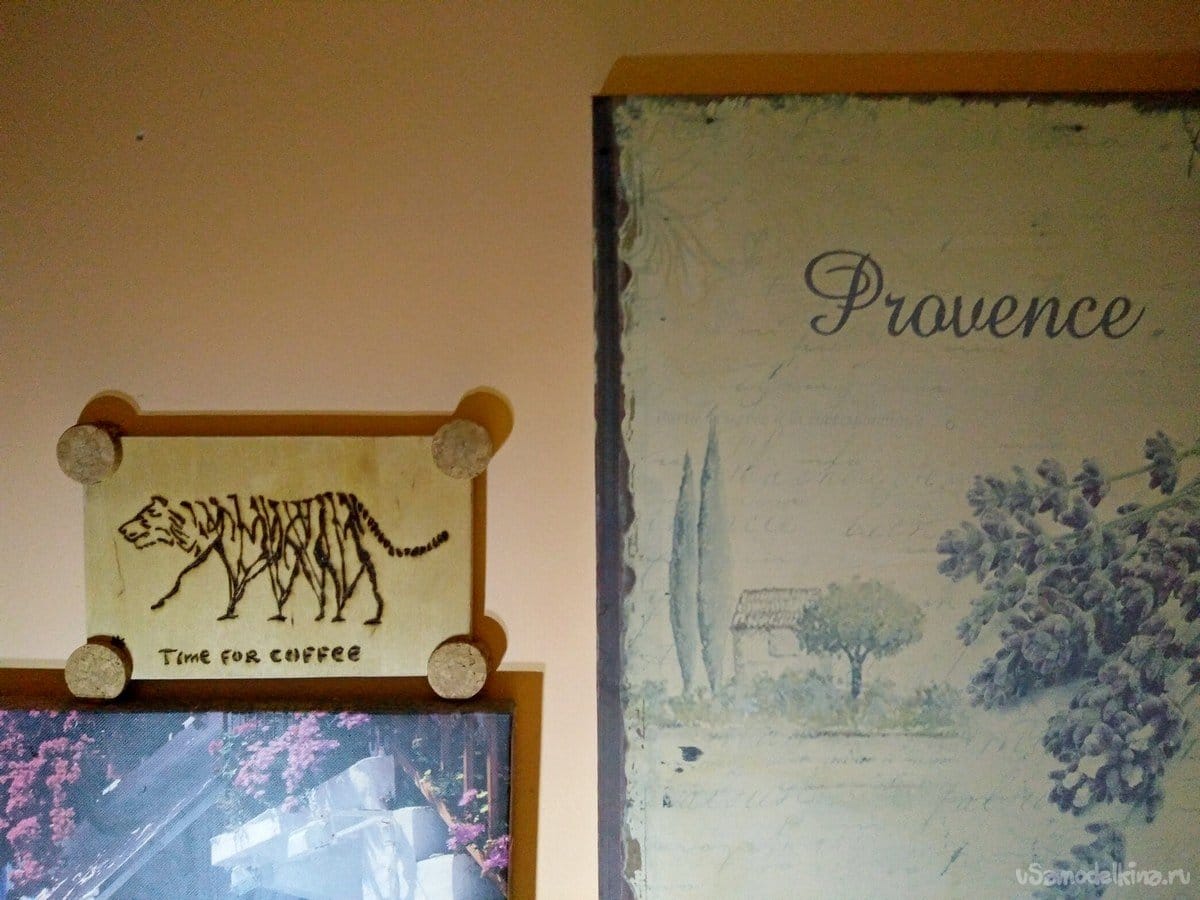 And it is also suitable as a stand for a teapot.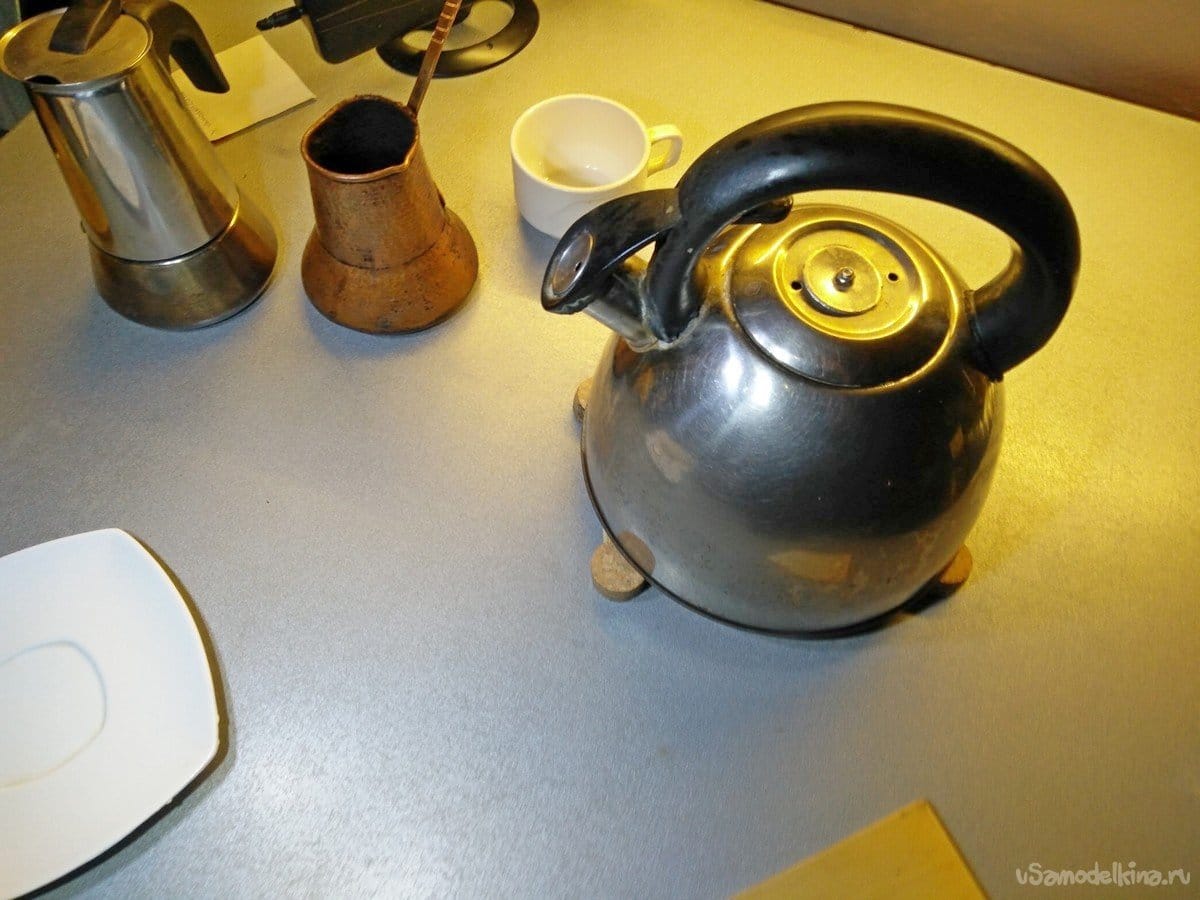 Cork is a wonderful material and the whole construction is environmentally friendly.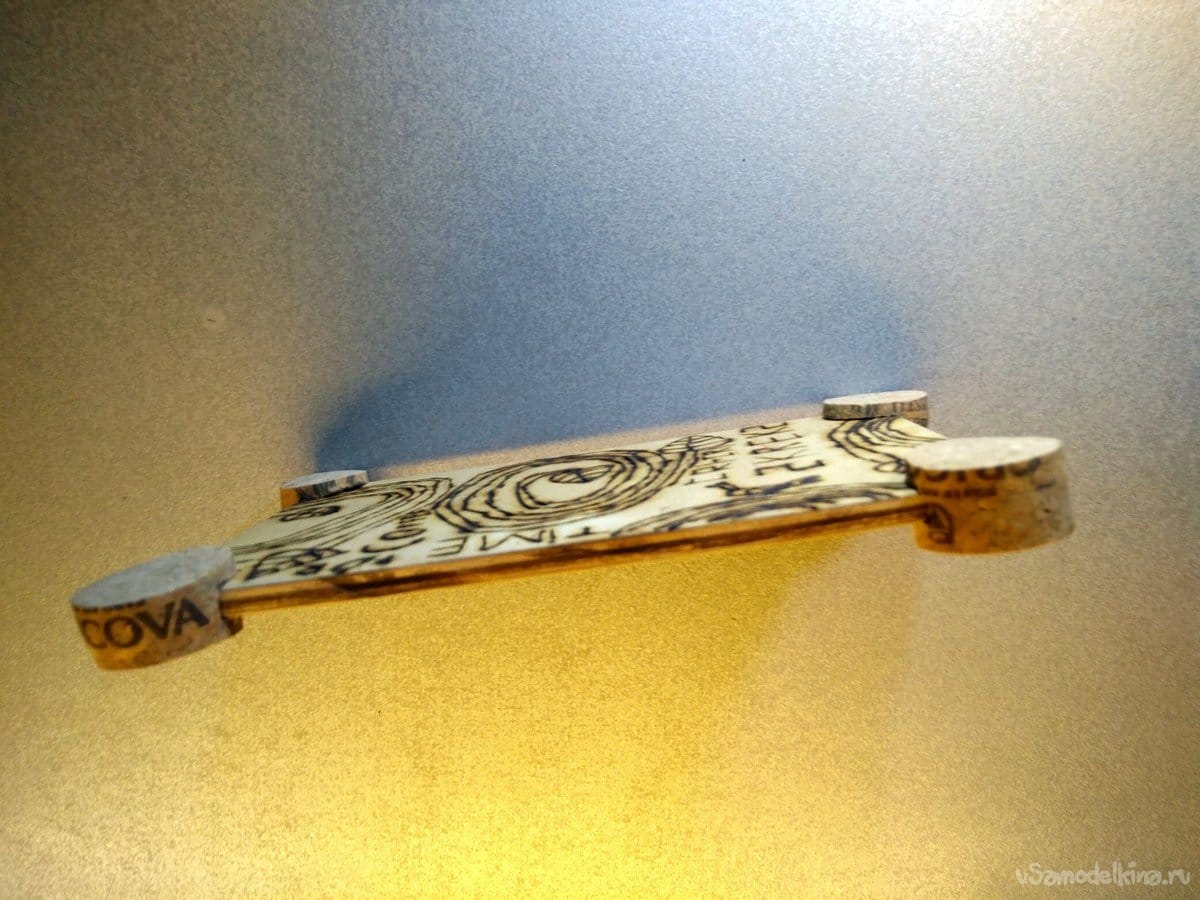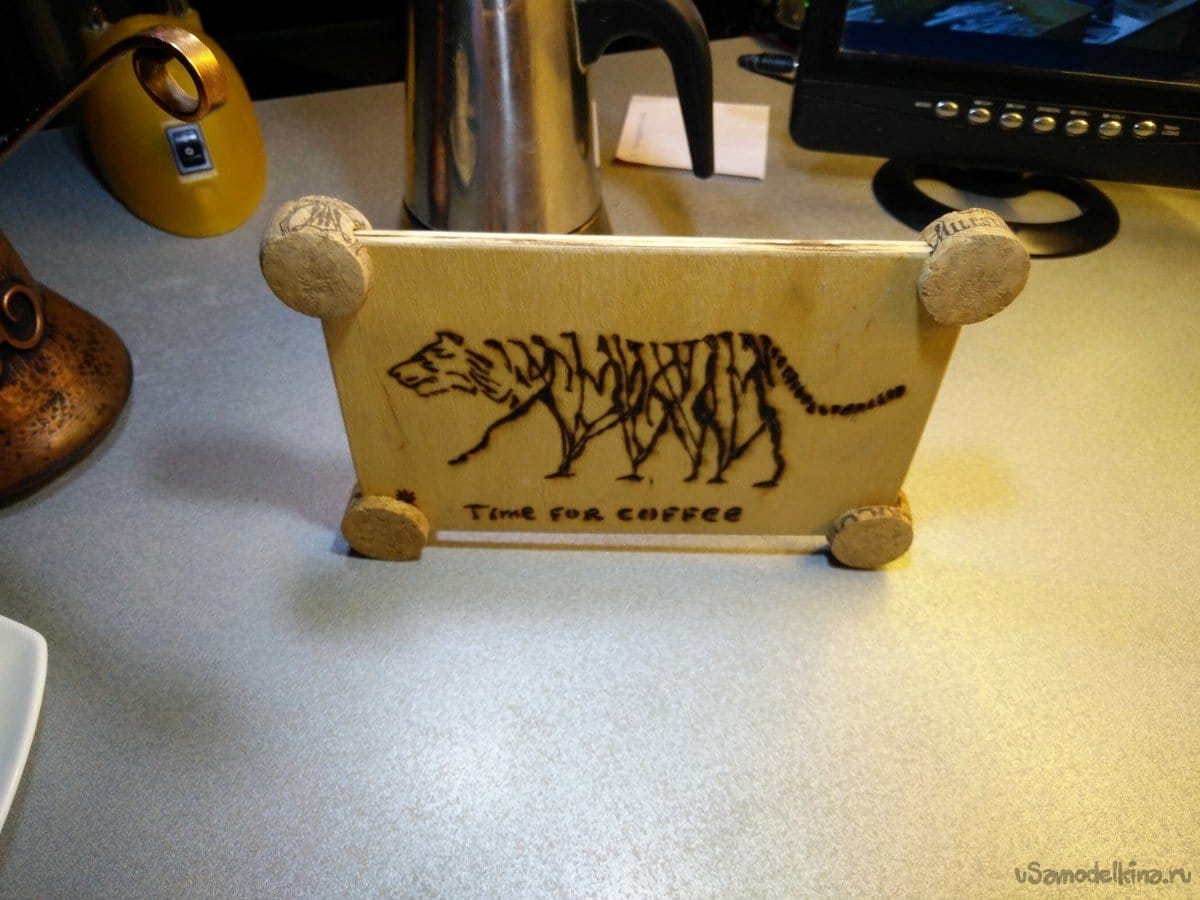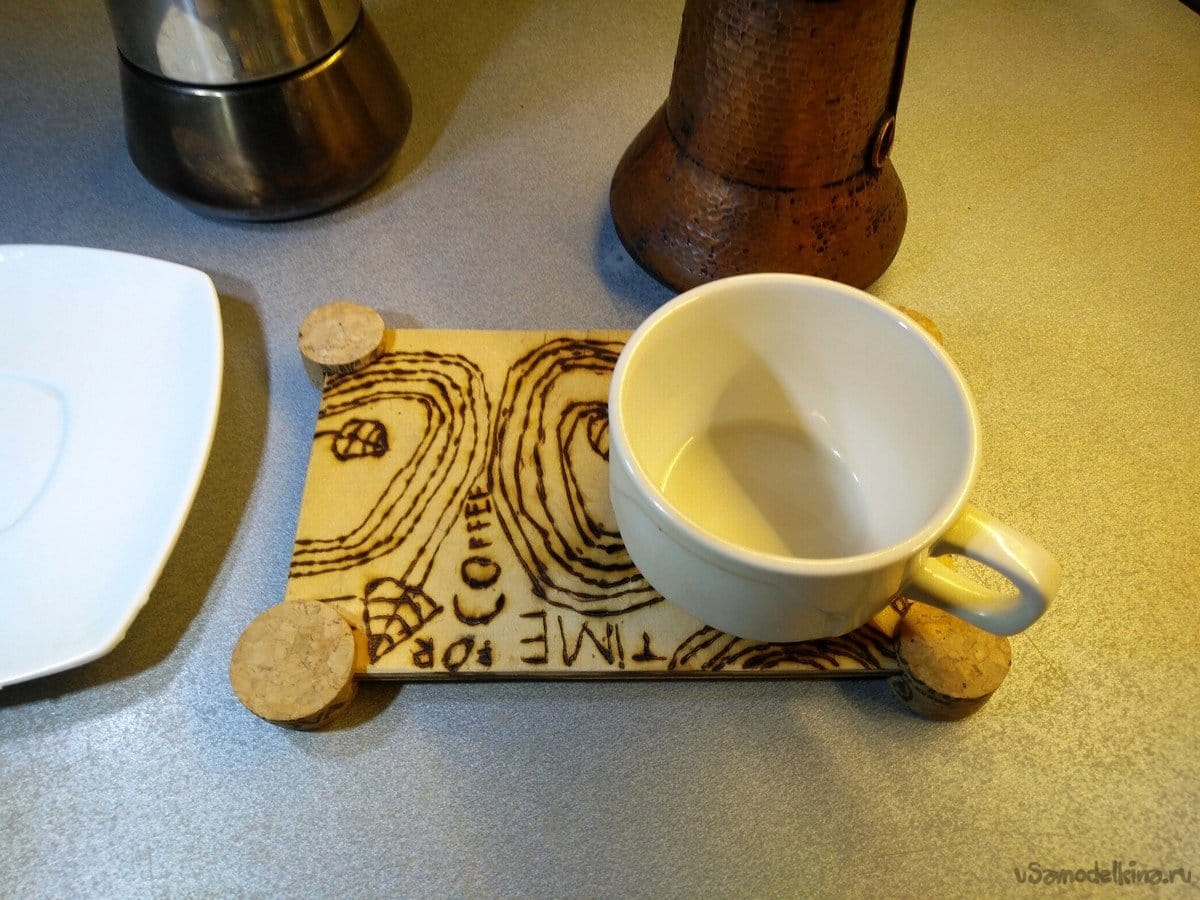 It remains to drink strong coffee and be creative. I wish you creativity and unusual homemade products. Best regards, flomaster .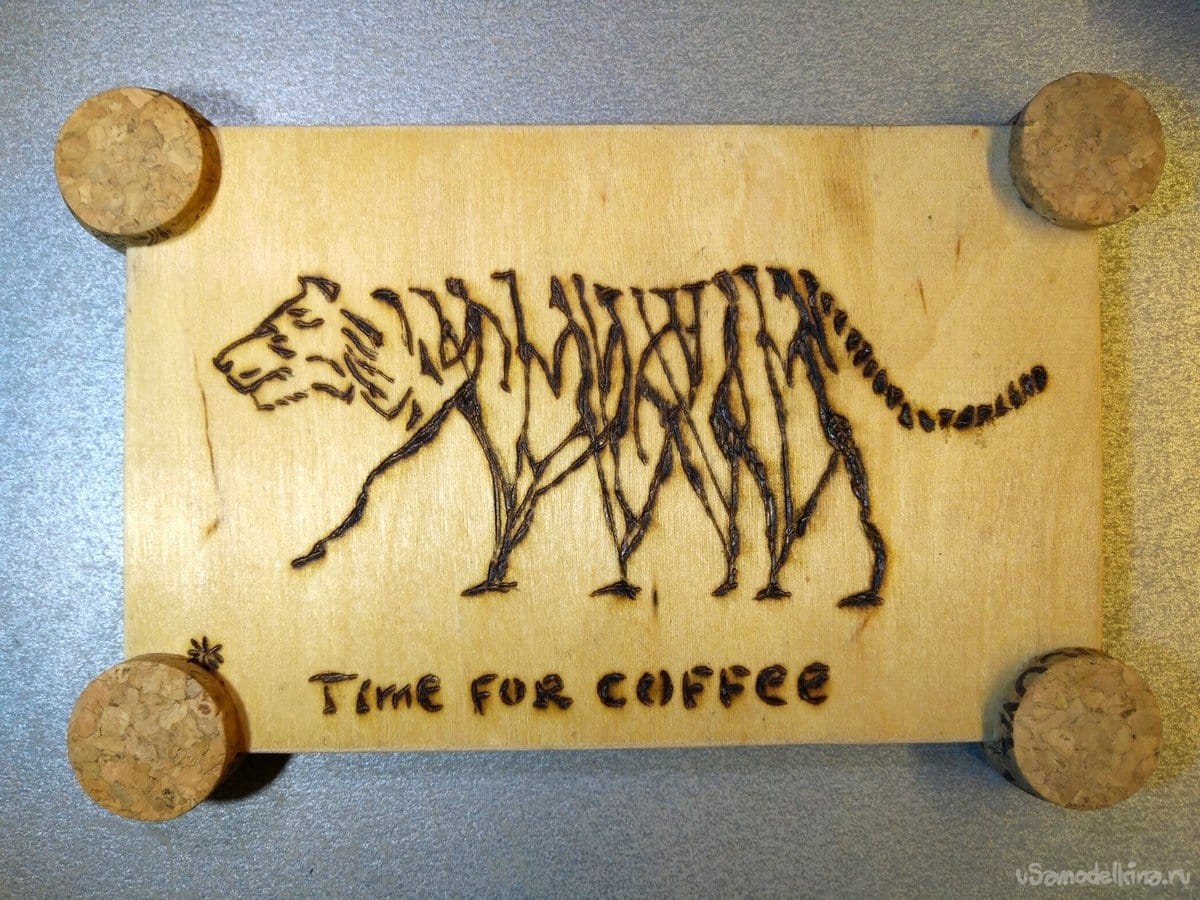 I will sell this homemade product or make it to order. Email me or leave comment for discussion details.