DIY
Convenient workshop organizer
Hello Samodelkin friends and site guests! Each of you who makes homemade products has a corner in the workshop with tools and various screws, bolts, nuts and many other fasteners. For convenience, when looking for the necessary fasteners, I want to offer you a small organizer that will make your work easier. It can be made from leftover wood. For this we need the following materials and tools.
Materials: small scraps of chipboard or plywood with a thickness of 1 -2 cm, a bar of 5 * 5 cm long 25 -40 cm, self-tapping screws 50 mm and 16 mm long , two nails 70 mm, cans from baby food "frutonyanya" -12 pieces.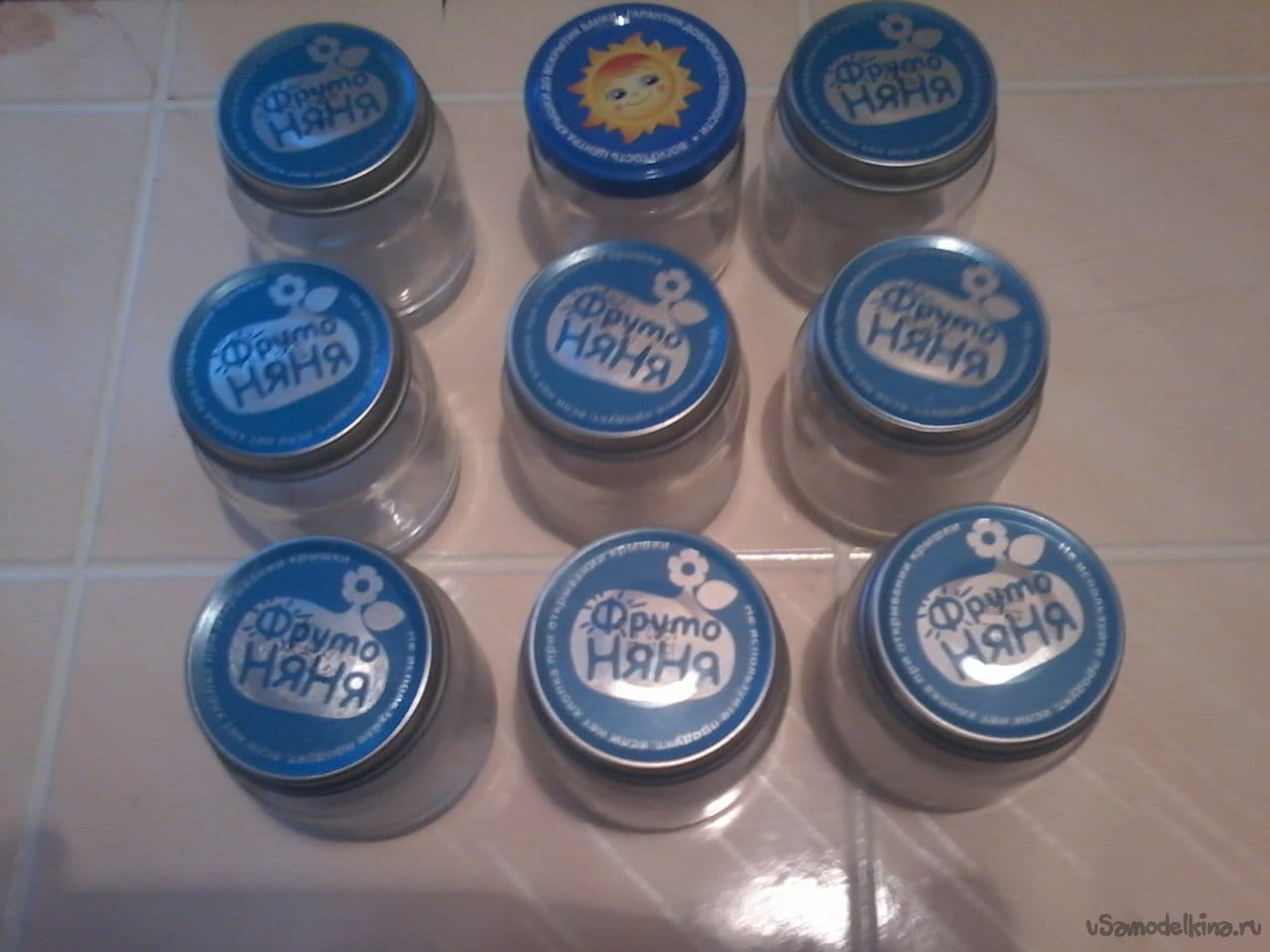 Tools: hacksaw for wood, hammer, electric drill, drills, Phillips screwdriver.
Let's start making.
Step -1. From the scraps of chipboard I cut out two blanks measuring 10 * 16 * 1.5 cm, and one measuring 10 * 23 * 1.5 cm. From the remnants of the timber I cut a blank measuring 23 * 5 * 5 cm.


Step-2. I mark the center along the ends of the bar and prick it with an awl.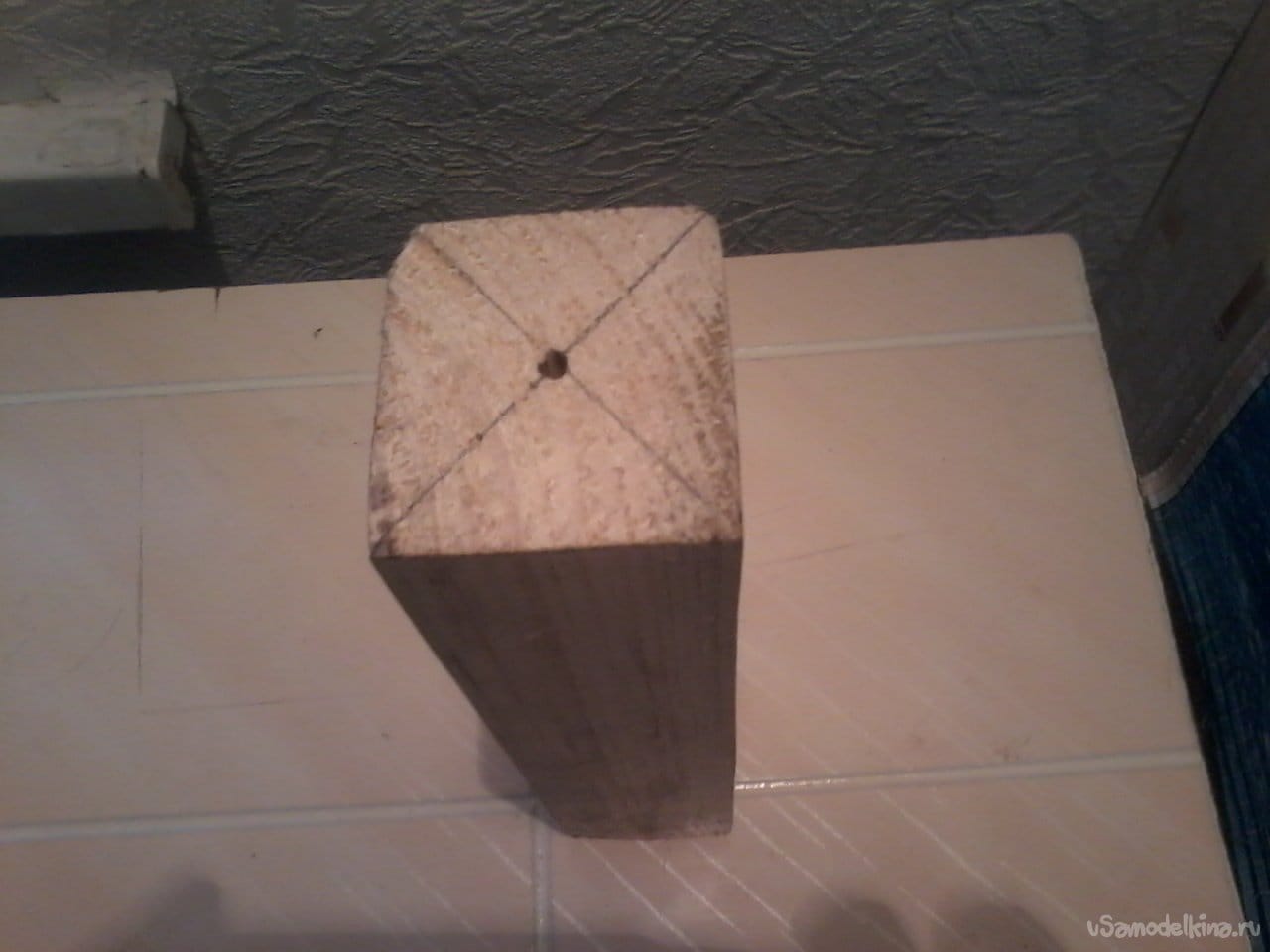 On two identical side blanks I drill three holes with a diameter of 4 mm at the bottom of each for its fastening with the lower strip, and one hole at the top for the axis of the bar.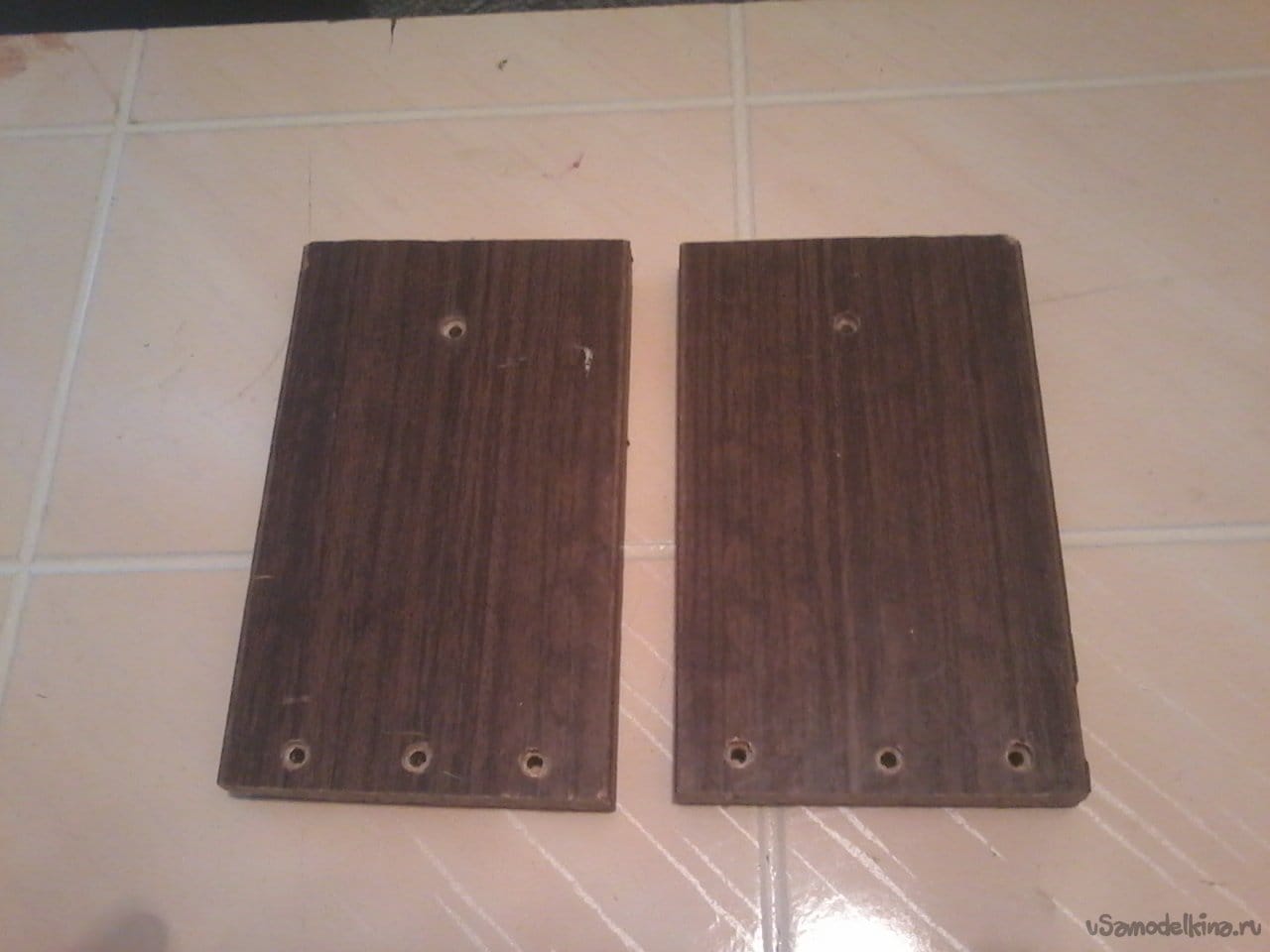 Then, using self-tapping screws, I connect our blanks.
Step -3 . On the bar I mark the location of the cans, so that the fingers of the hand pass freely between them – to unscrew them.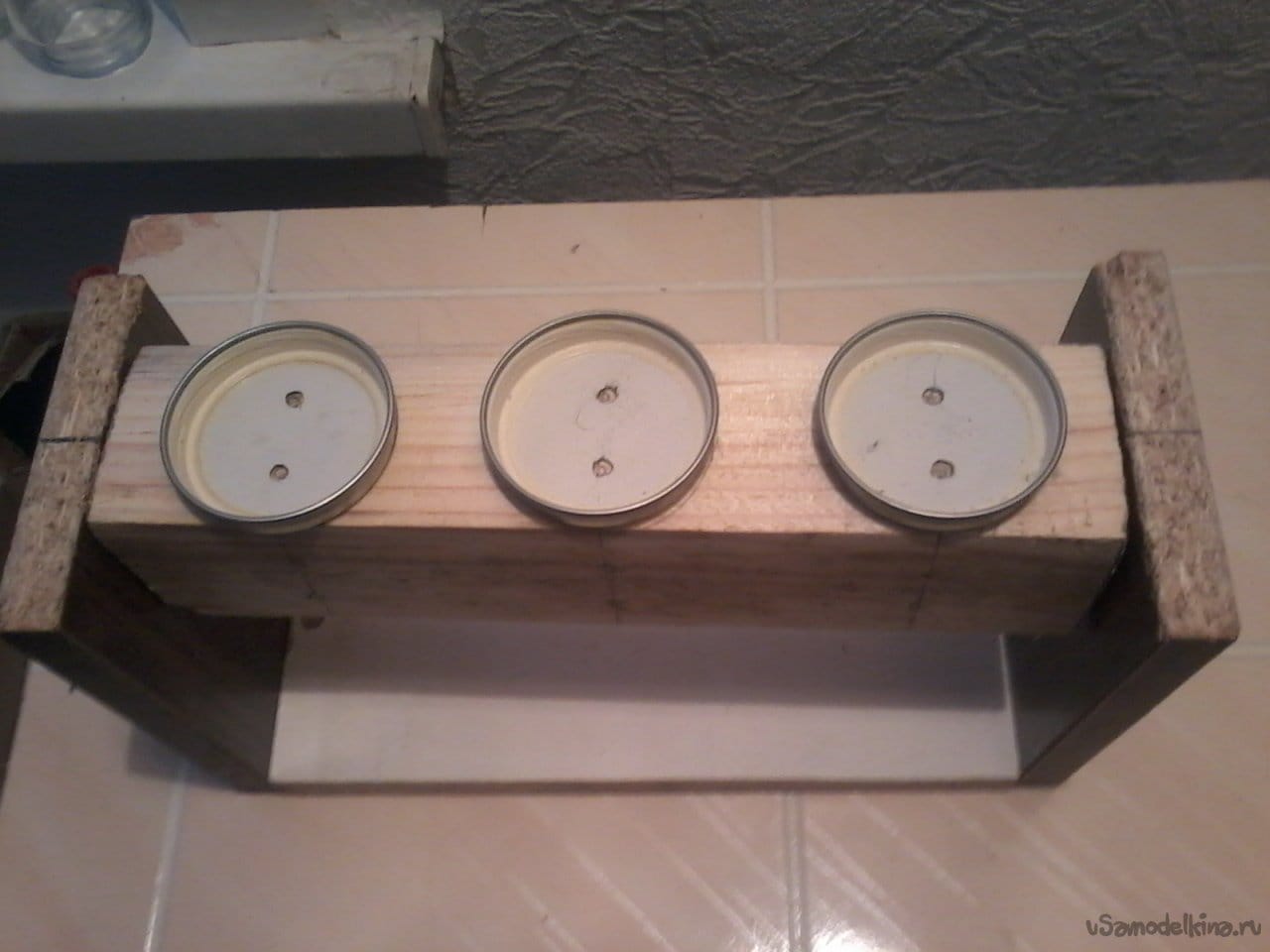 < br>Drill two holes of 4 mm in the center of each lid to attach it to the bar.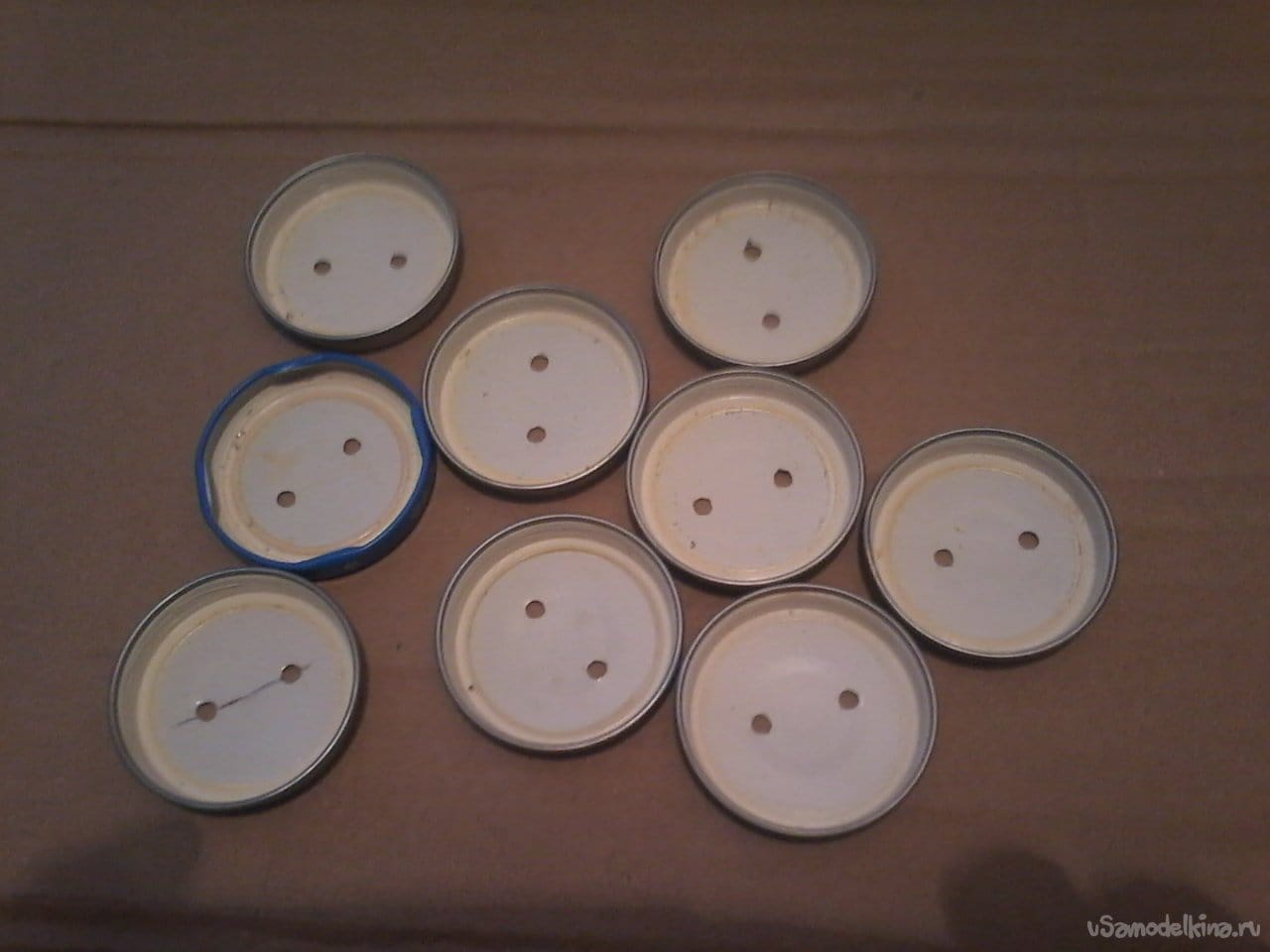 Step -4. We screw all the covers to the bar – 3 pieces on each side. For the convenience of work, it is better to remove the bar and then put it back.


We fix it with nails, one at each end.


Then we screw cans into each lid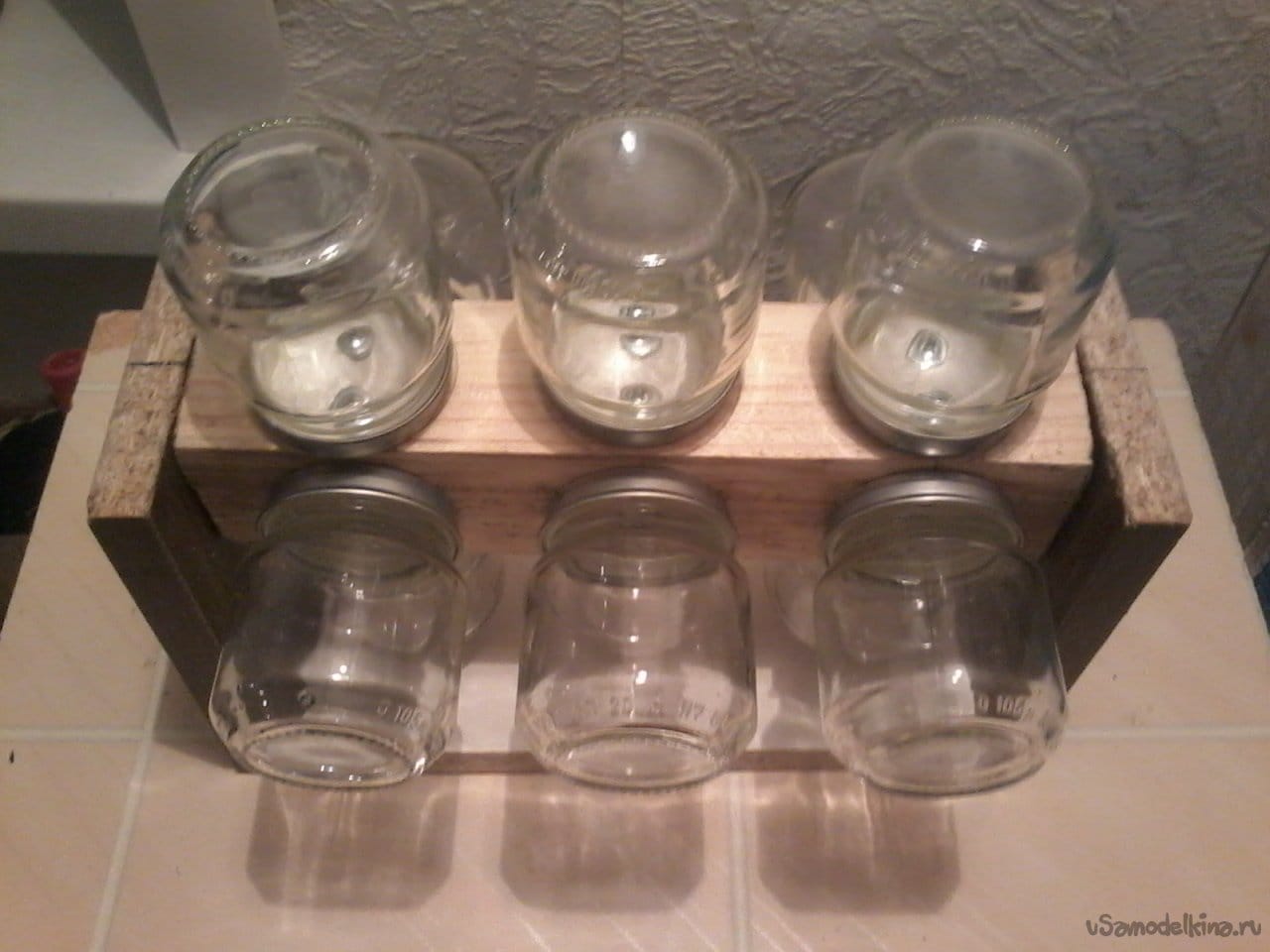 We fill them with the fasteners we need.

The bar rotates along its axis, turning three cans each time, thereby providing a quick search for the screws or bolts we need. Glass jars make it possible to visually see what is in them. You will not see this, for example, in iron coffee cans, and each time you have to open them to see what is in them.
That's all the homemade product is ready. I wish you all good health and success in your work. Until next time.