DIY
How to make a carbon fiber tube is an easy-to-repeat, inexpensive way.
Hi everyone. If you need a carbon fiber tube or carbon fiber as they say, it can be made inexpensively. Anyone can do it and you can do without vacuum infusion, a pump and other expensive materials.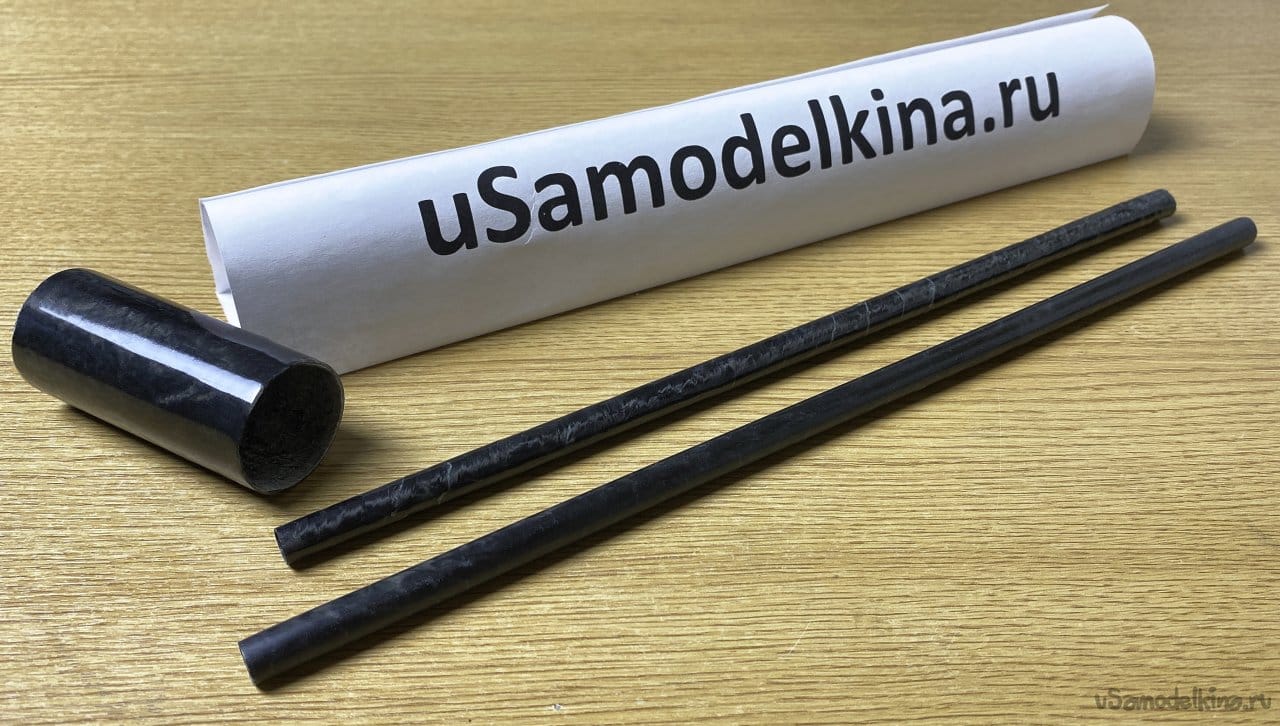 The manufacturing process is on the video

The main thing is to find a tube of the required diameter as a mandrel. I needed to get the lightest, strongest carbon tube with a length of 300mm and an inner diameter of 7mm. Found a matching metal mandrel.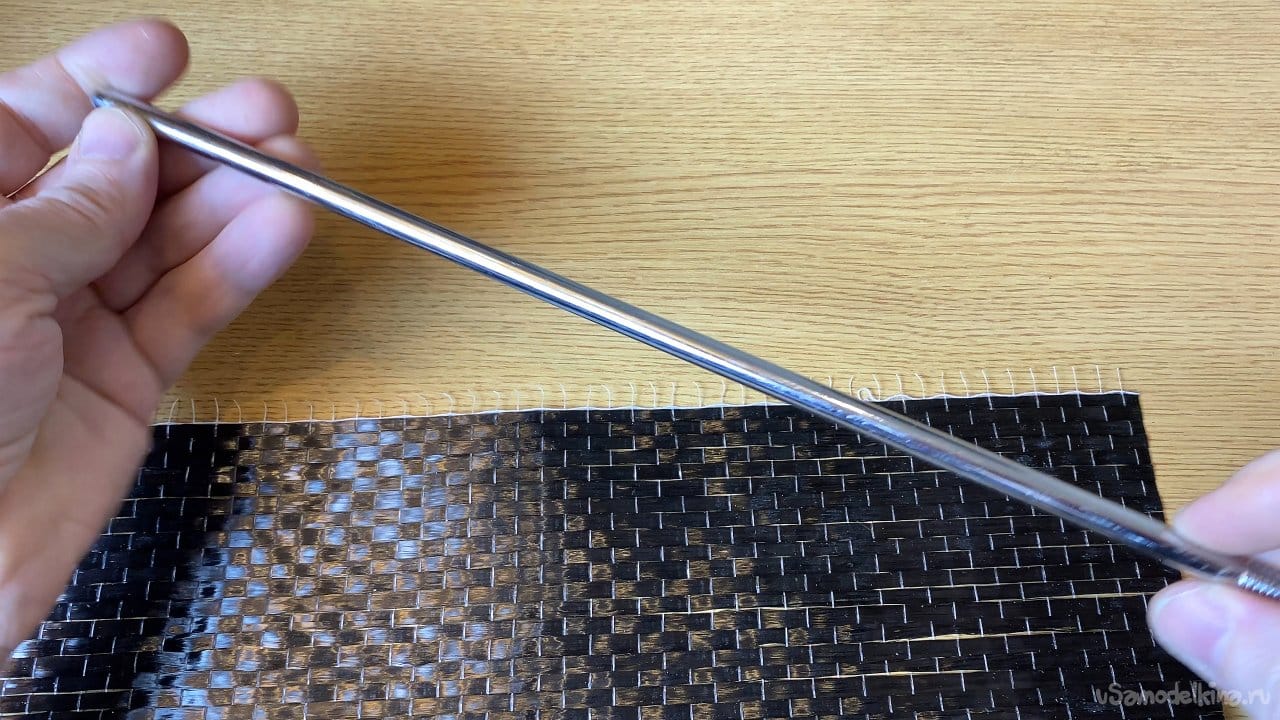 It's good when the mandrel has a margin of length and even better if it has a thread on one edge … Because if the splitter is poorly selected, removing the glued tube from the mandrel can be a serious problem. In this case, by screwing the nut onto the mandrel, it will be possible to clamp it in a vice and then it will be easier to pull the CFRP tube off the mandrel.
To work you will need
epoxy resin
and carbon fiber fabric. I bought one on aliexpress.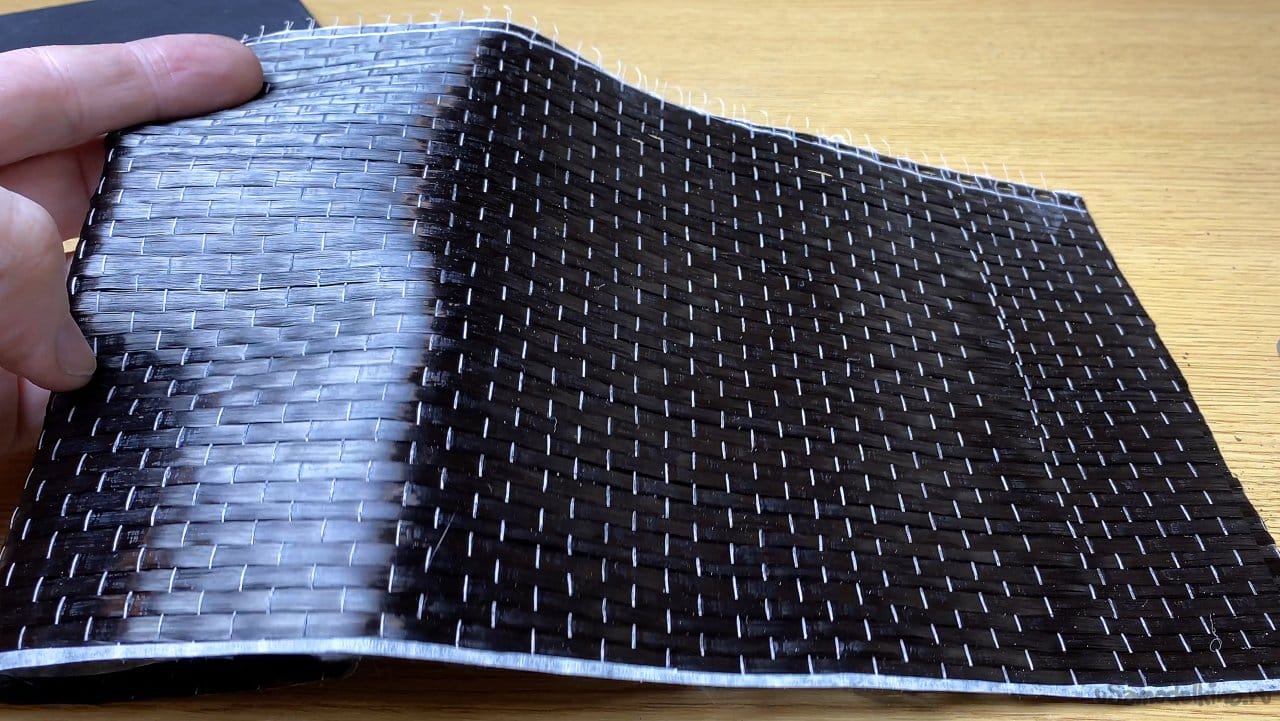 Perhaps this is not the best option, since the fibers on it are located only in one direction, and are pulled across by thin rare white threads. Because of this, the fabric is easily shaggy around the edges, so you have to glue the edges with masking tape. Perhaps it would be easier to work with a fabric with a cross-to-cross weave – "Twill". Outwardly, a finished product made of twill would look more beautiful, but from my fabric the product will be stronger to break, since the fibers run strictly along the pipe.
You will also need epoxy glue, hardener, masking tape, electrical tape, durable cellophane.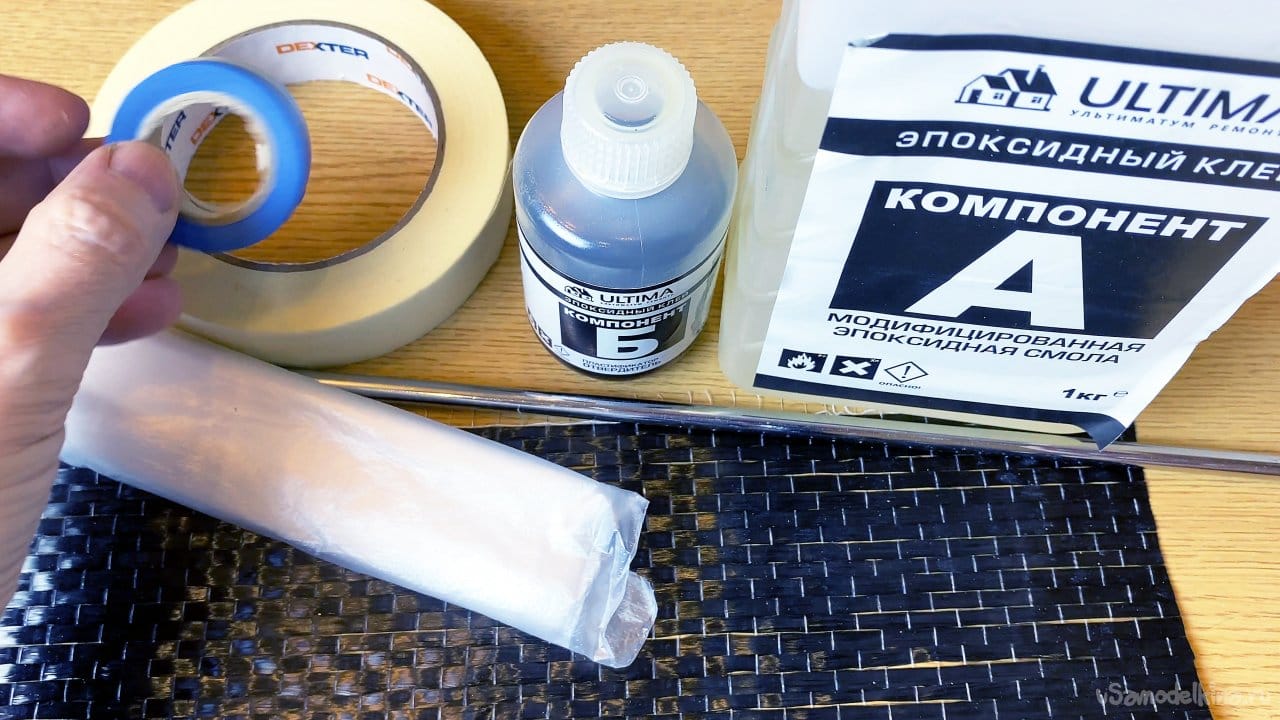 I measured the desired piece of fabric, having previously glued the edges of the cut with masking tape. Otherwise, in these places, the fabric will shaggy and interfere. And cut the workpiece to the desired size.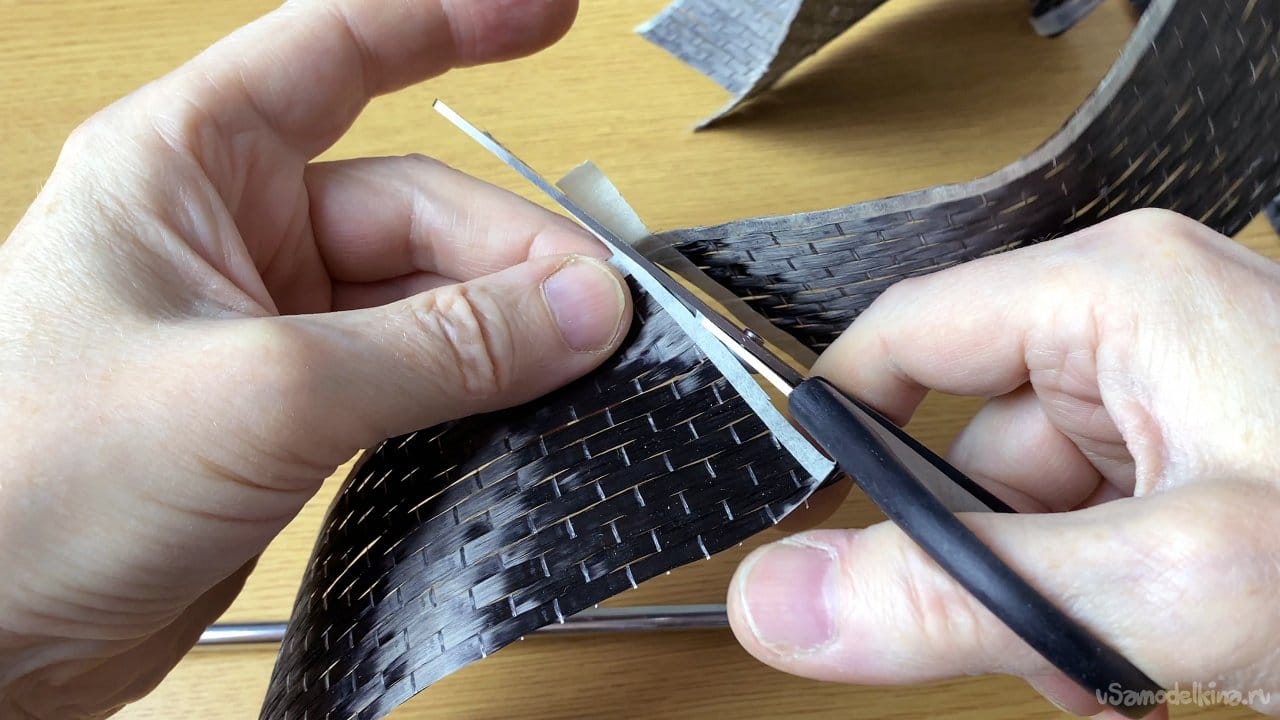 Prepared cellophane, which will be used as a separator. Not everyone is suitable. Thick, crispy, milky cellophane works best. A similar one is used in antistatic vinyl envelopes, cellophane from paper files is also suitable.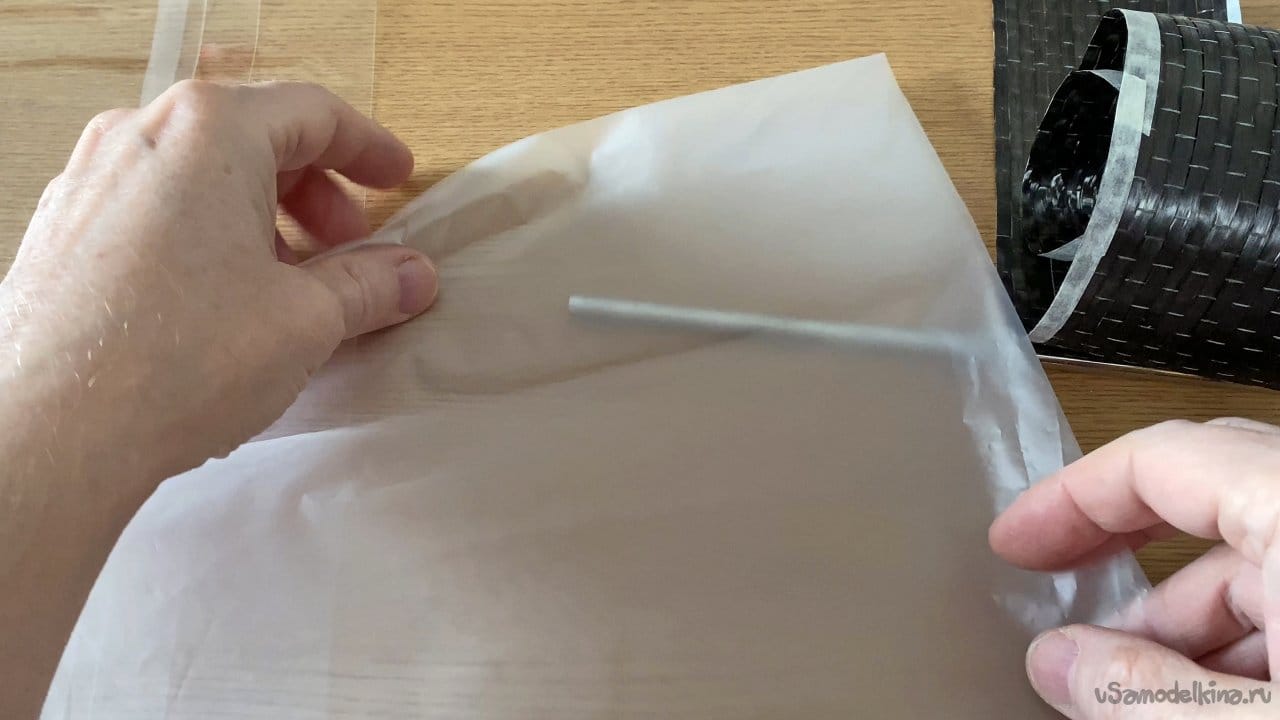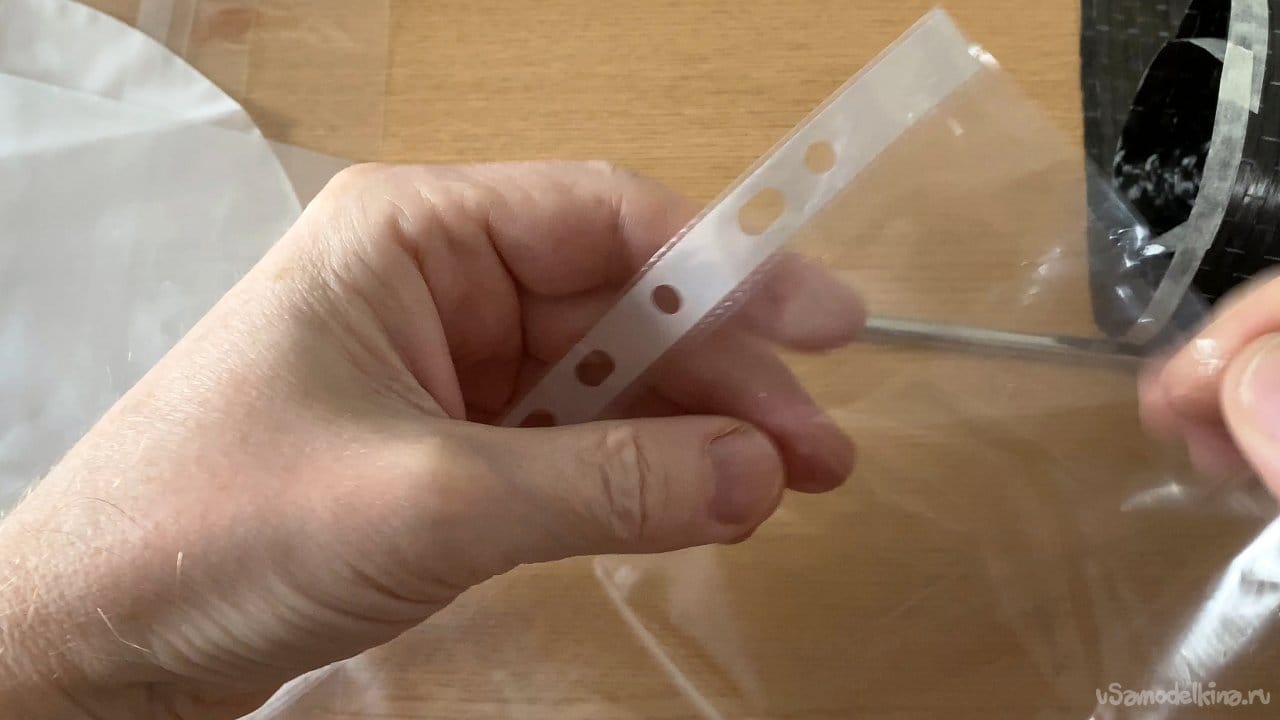 Regular food is not suitable, it is thin, easily stretches and tears. Therefore, it can easily fall into the folds of the fibers and then get lost when the tube is removed from the mandrel and will not work as a separator.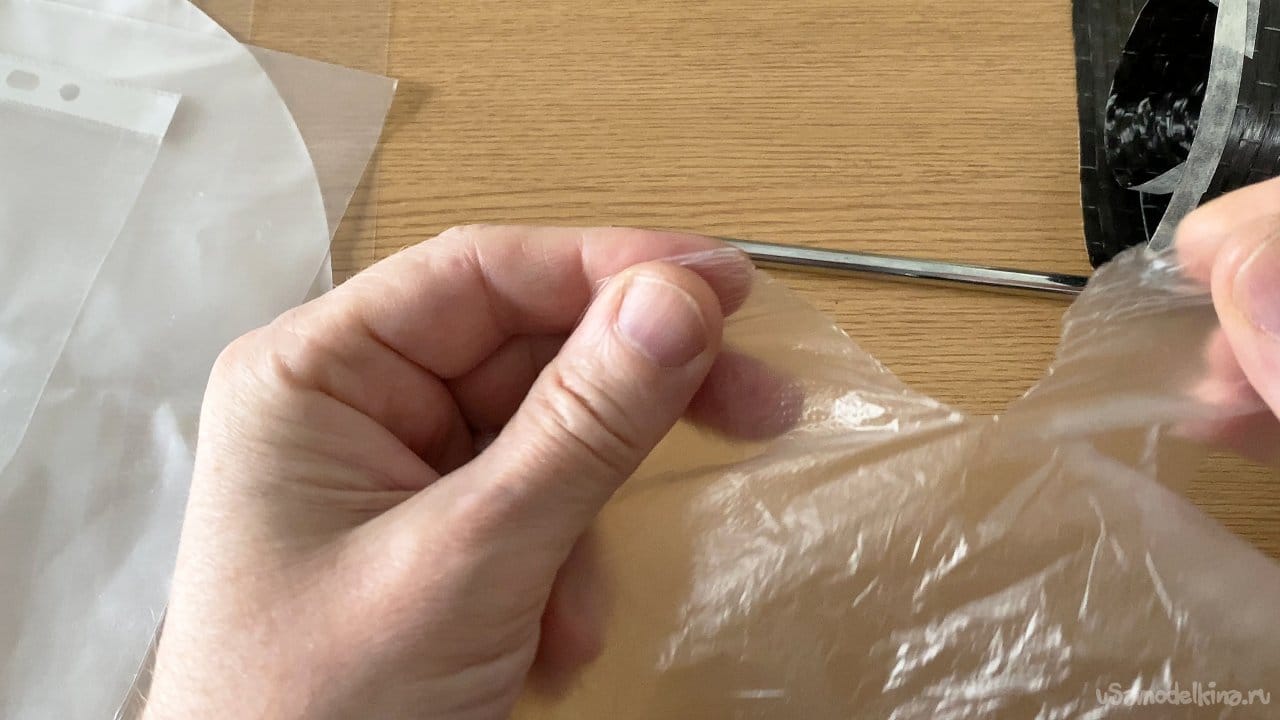 In addition to cellophane, it will not be superfluous to use the separator itself. Especially if you plan to make a tube of a complex shape, and not a straight one. If there is no special separator, anything with wax will do. For example, cream – wax for shoes, I didn't have it at hand, I used a wax polish for a car.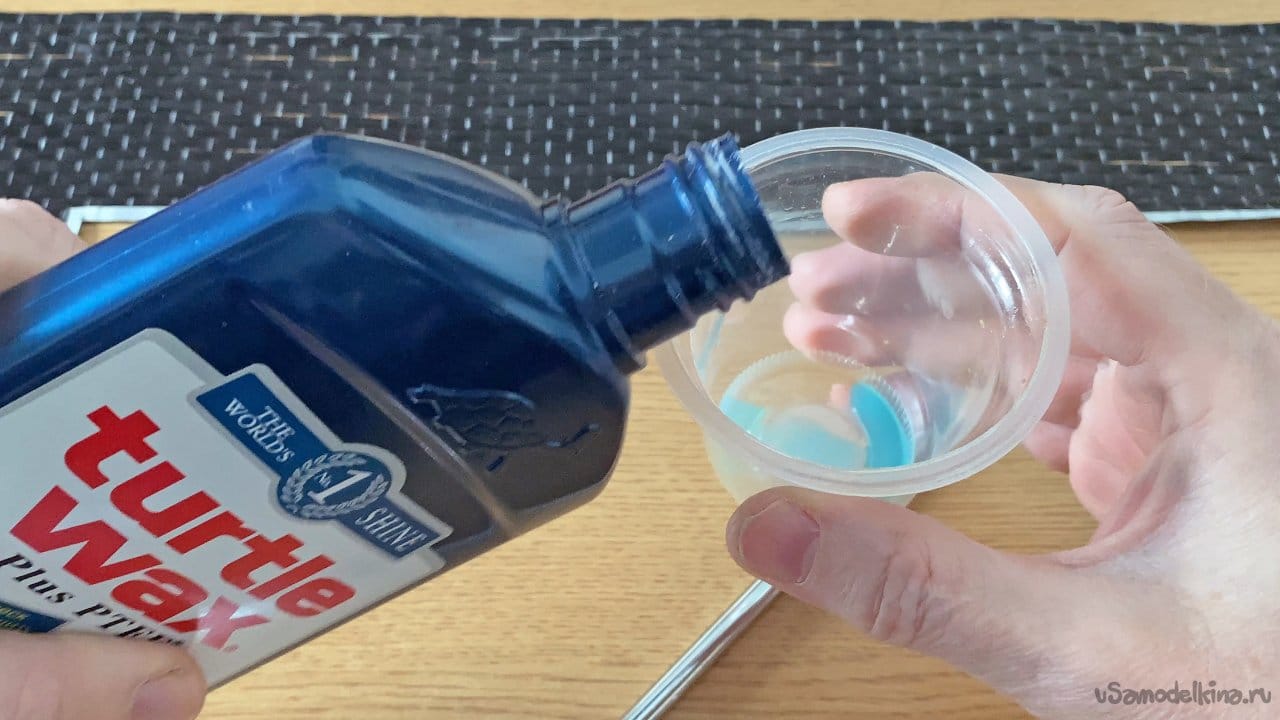 I smeared the pipe, dried it, smeared it and dried it again.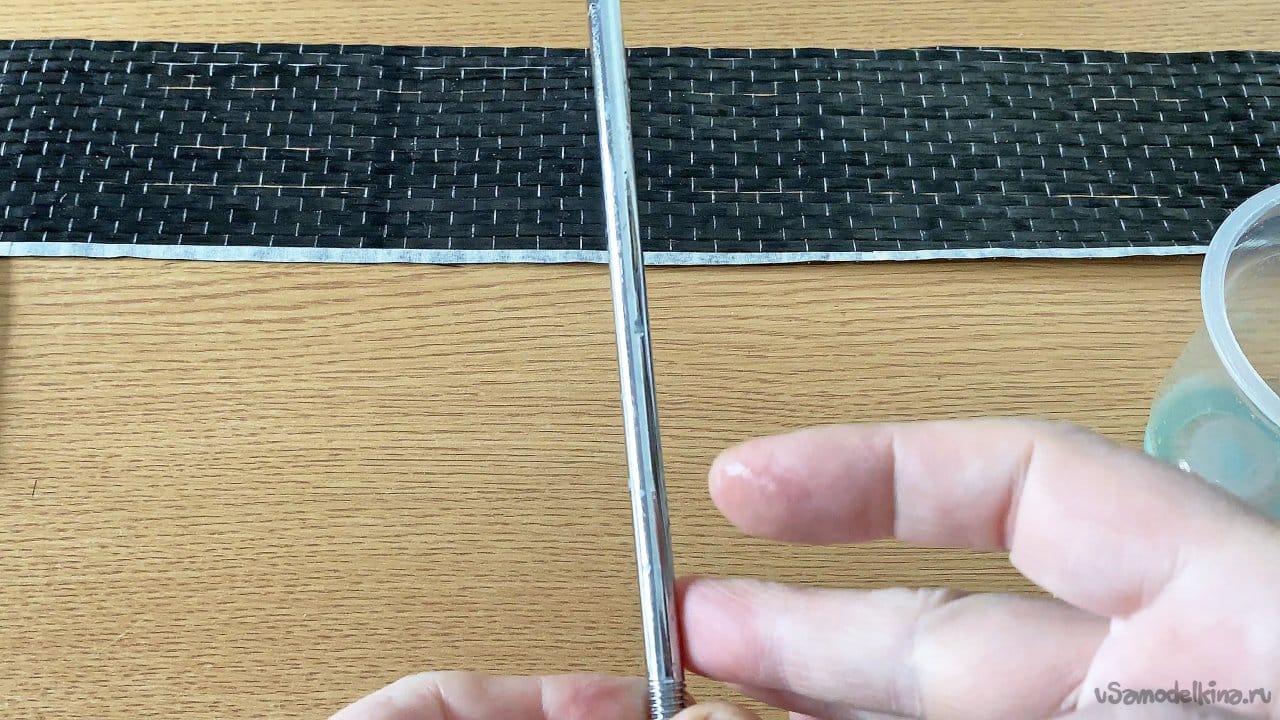 Then he wrapped the tube in cellophane and fixed it at the ends with electrical tape.
Prepared epoxy glue in food foil containers. The components were weighed on a 9 to 1 scale. Be sure to stir the glue for about 5 minutes. If you stir for 1-2 minutes, it will take much longer to dry.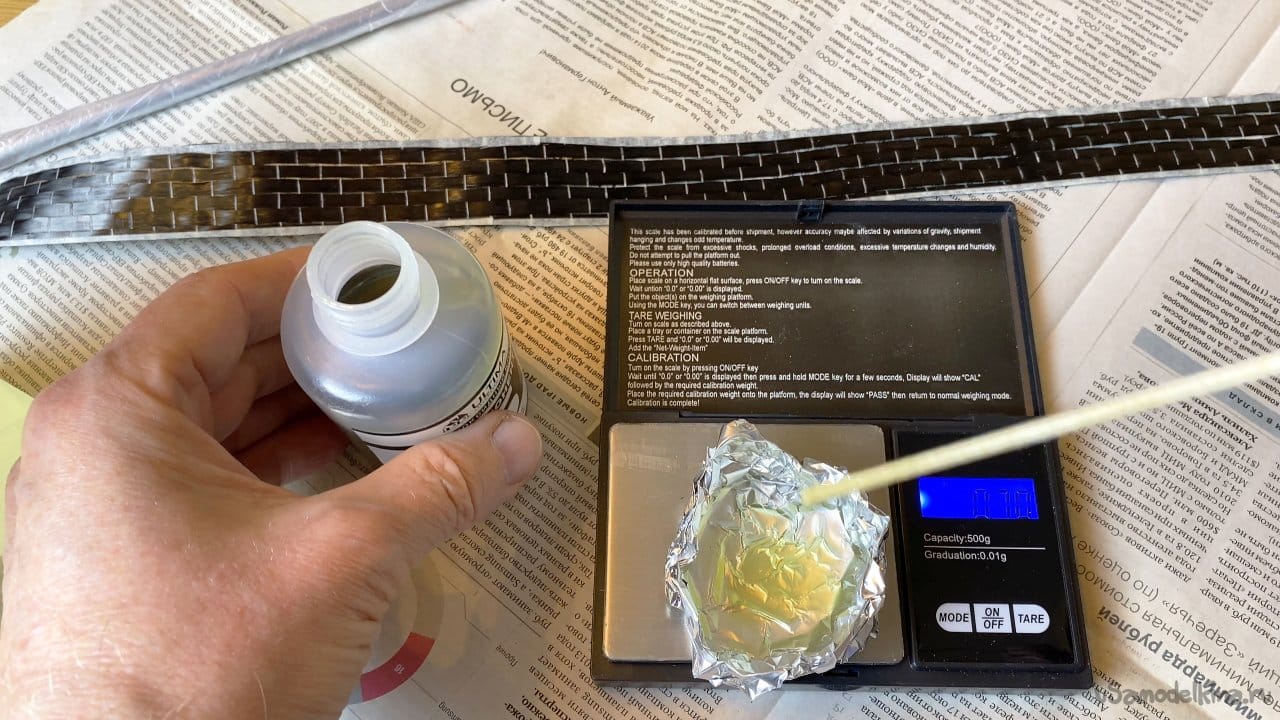 I missed the blank with glue on one side with a brush.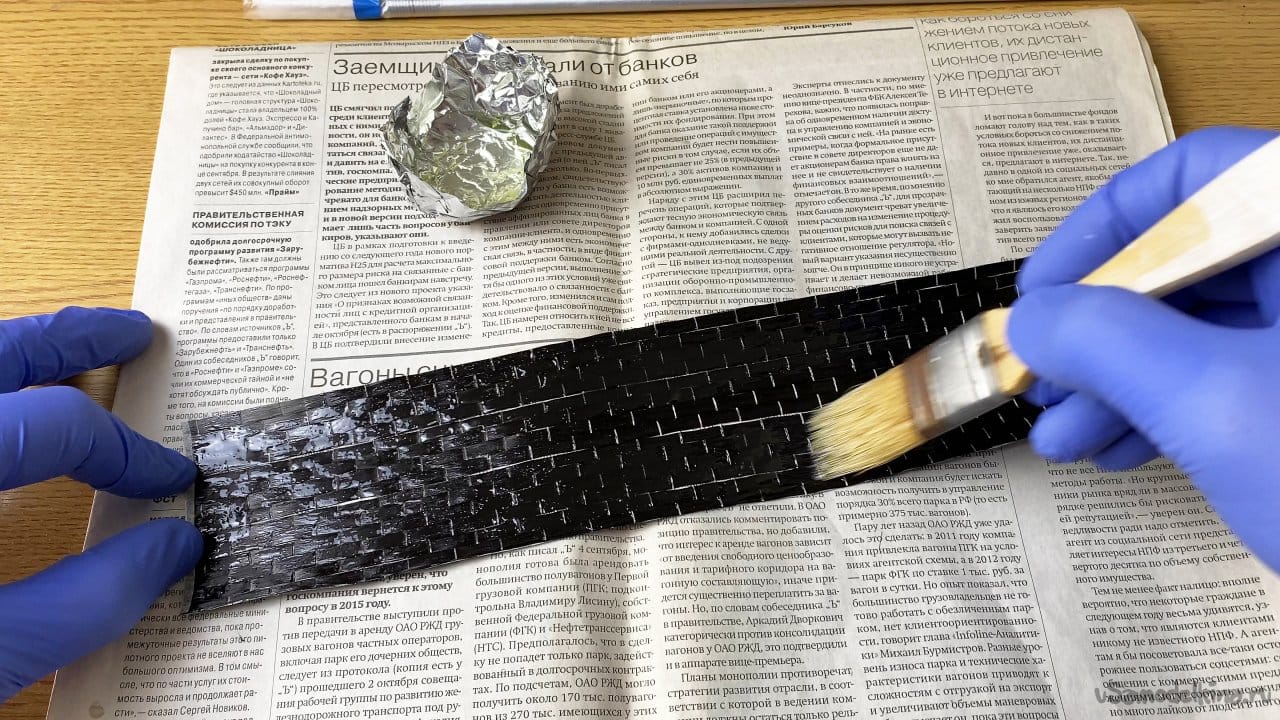 Then at an angle so that there was an overlap, I wound the fiber around the tube. If there was a twill fabric, then it would be possible to wind without angular displacement. With this fabric, you cannot do without displacement, otherwise the fibers will disperse, wrinkle so that it will be impossible to wind. When winding, you should try to ensure that the fabric fits evenly along the entire length of the tube.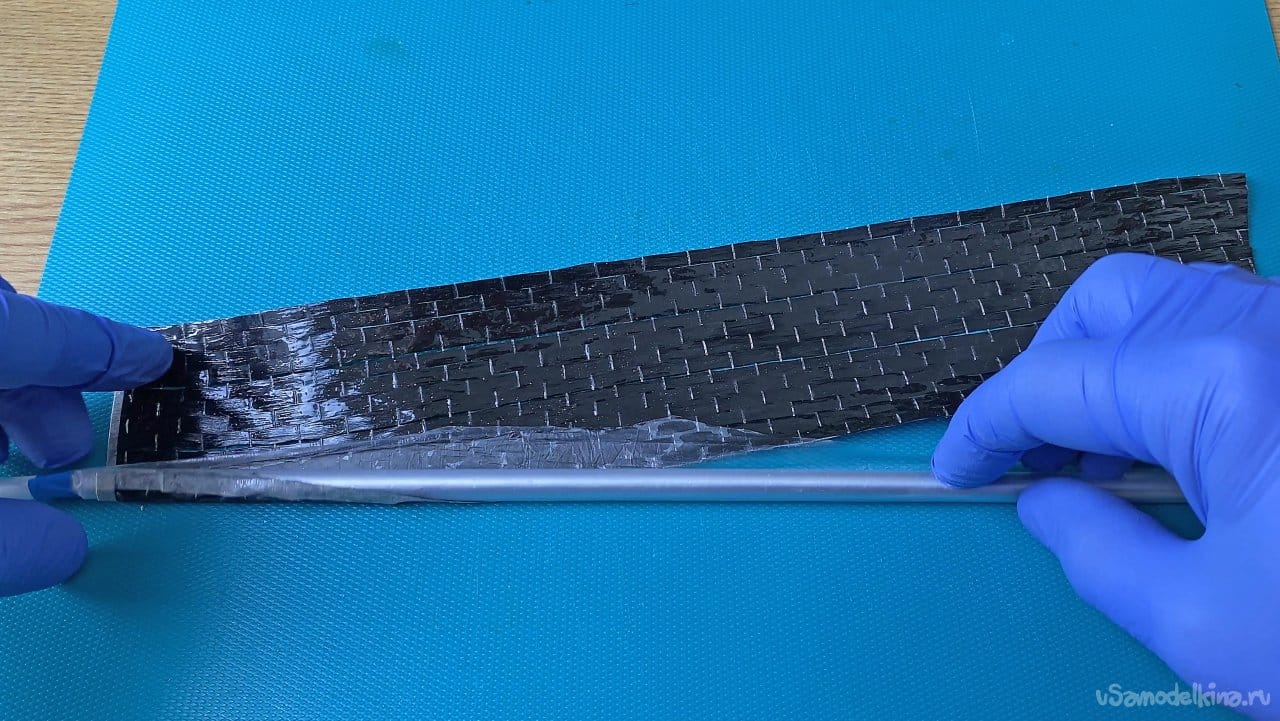 After that I wrapped the pipe in cellophane again.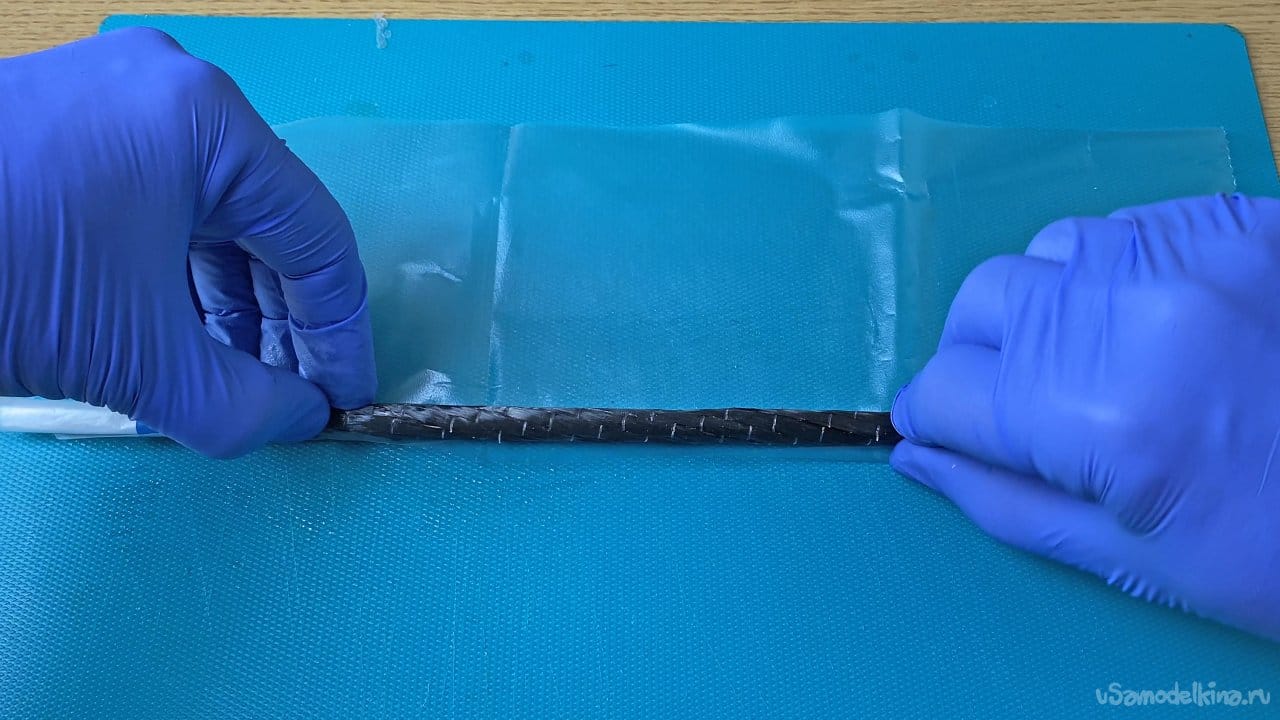 Then he wrapped it with electrical tape to thicken the layers and left to dry for a day.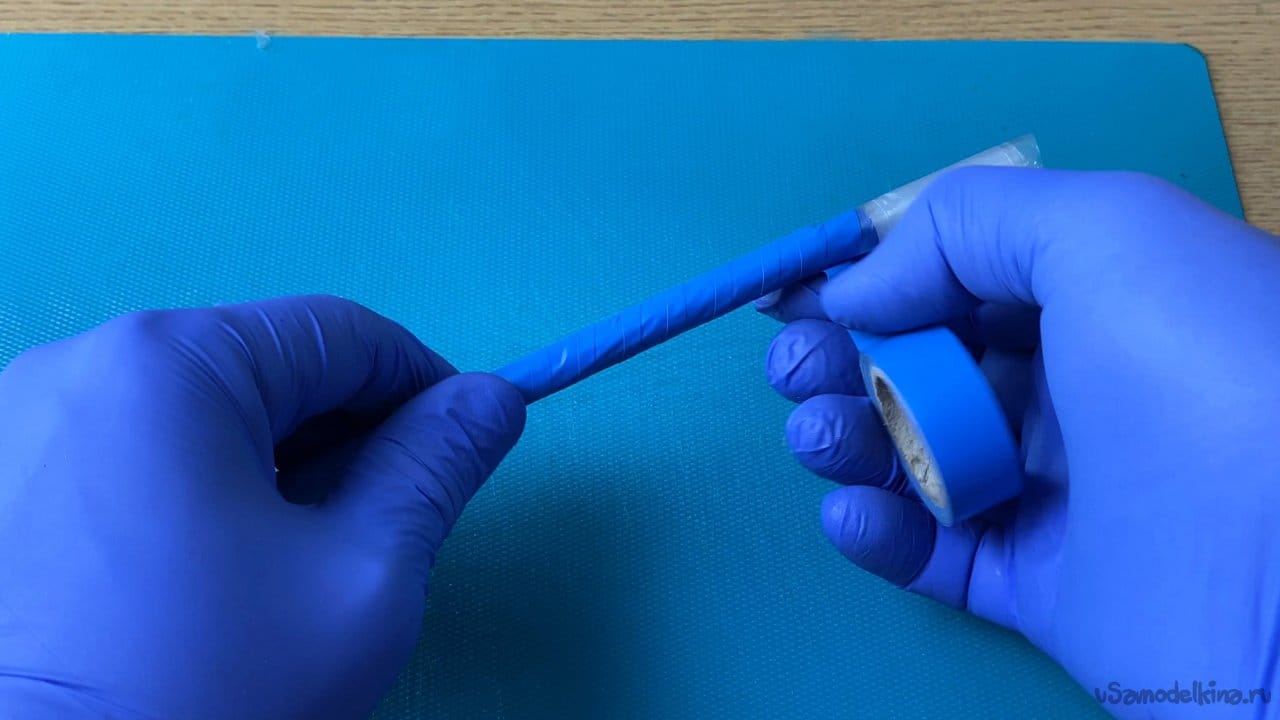 A day later he took off the cellophane and with the back of the drill pushed the metal tube out of the resulting carbon shell quite easily.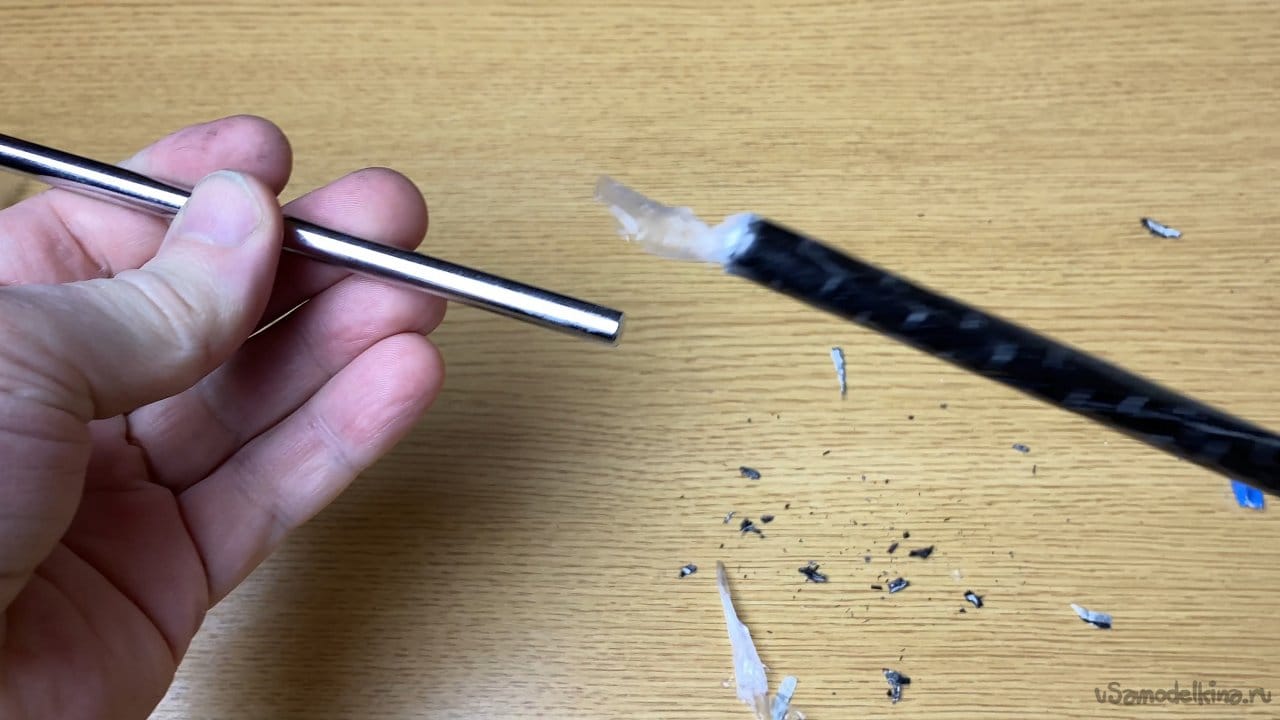 Then he easily pushed the cellophane from the inside with a long screwdriver.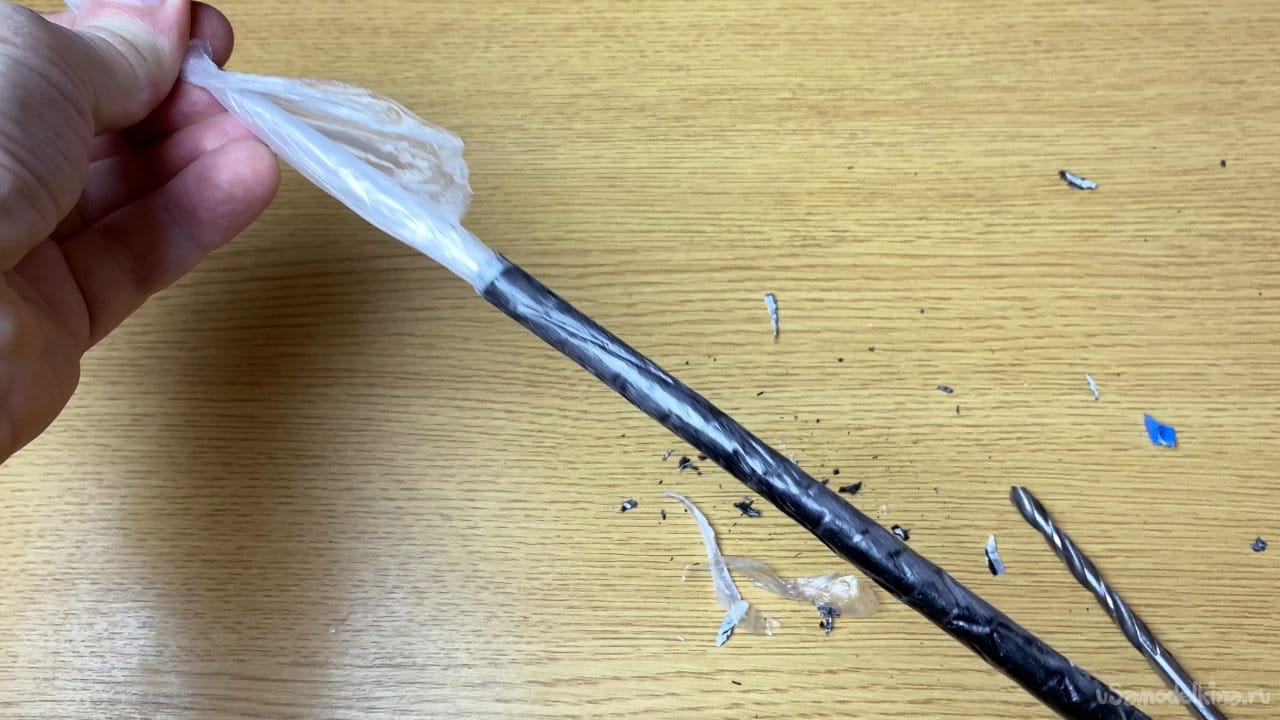 Such a tube turned out. The surface is uneven, traces of fabric folds are visible. All due to uneven winding. An epoxy leveling coat is required.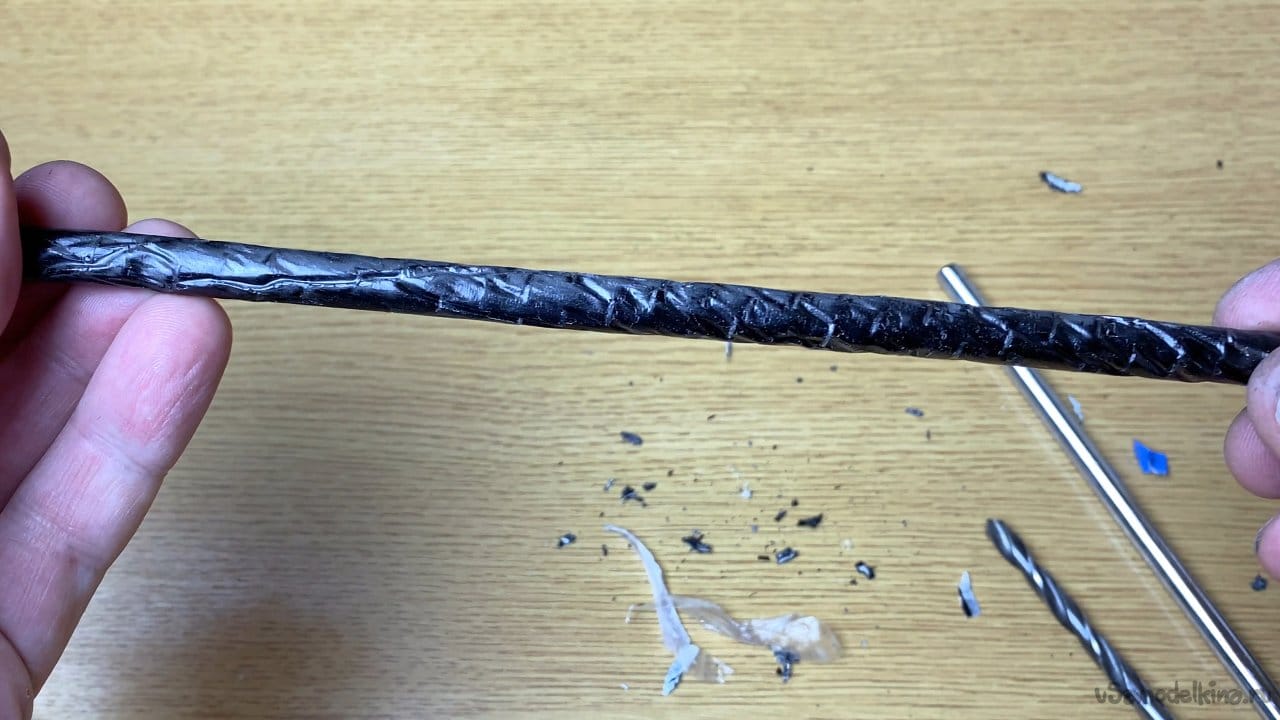 The weight of the tube turned out to be about 6 grams. As I later noticed, each next leveling layer added about 0.7 g to the tube.
I covered the surface with flexible sandpaper on foam rubber. Otherwise, the next layer of epoxy would not adhere well to a dry and smooth surface. Epoxy tends to collect in droplets, and even on a non-smooth surface, it tends to do the same. As a result, slight sagging is possible after drying.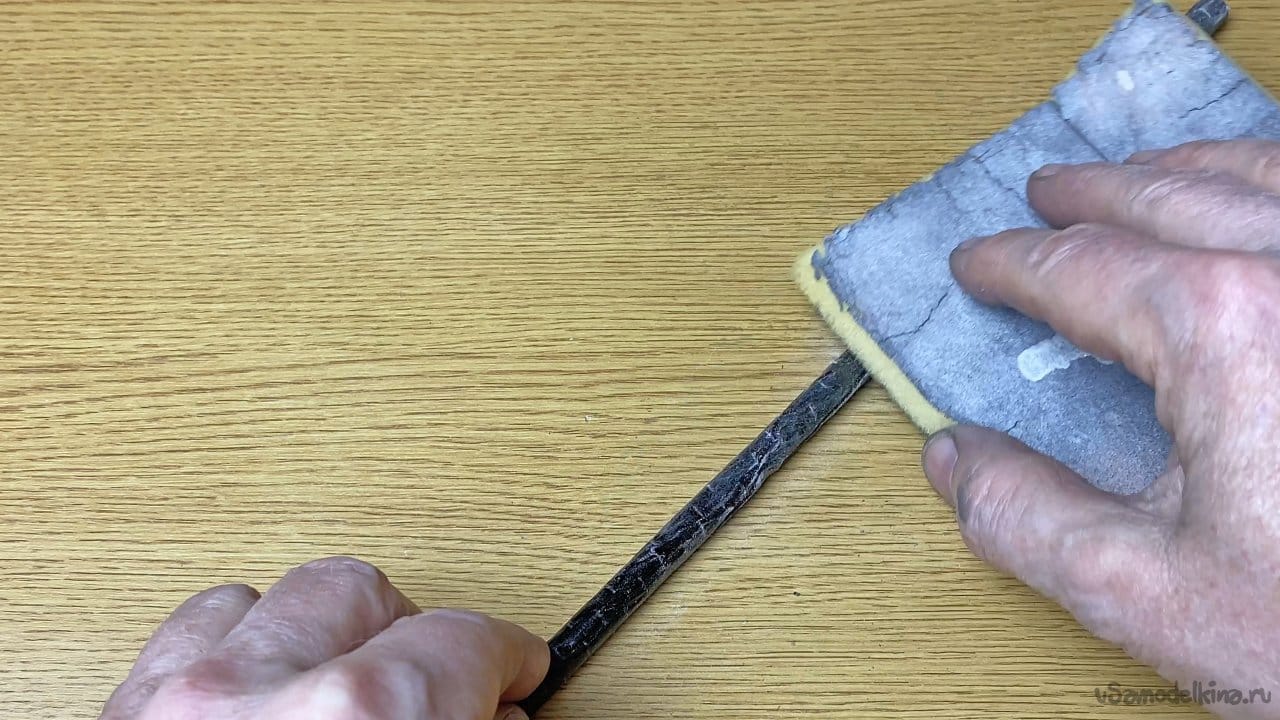 Covered with epoxy and left to dry for a day.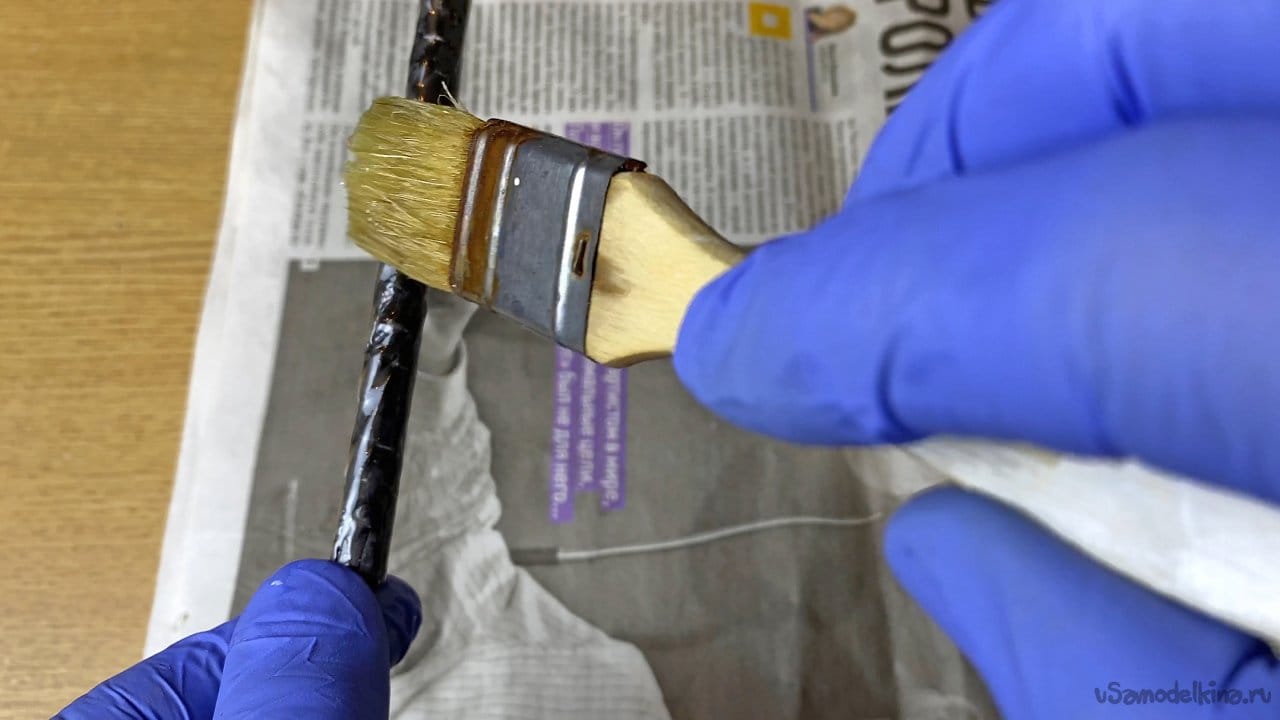 After drying, I started leveling. At first I removed obvious irregularities with a file.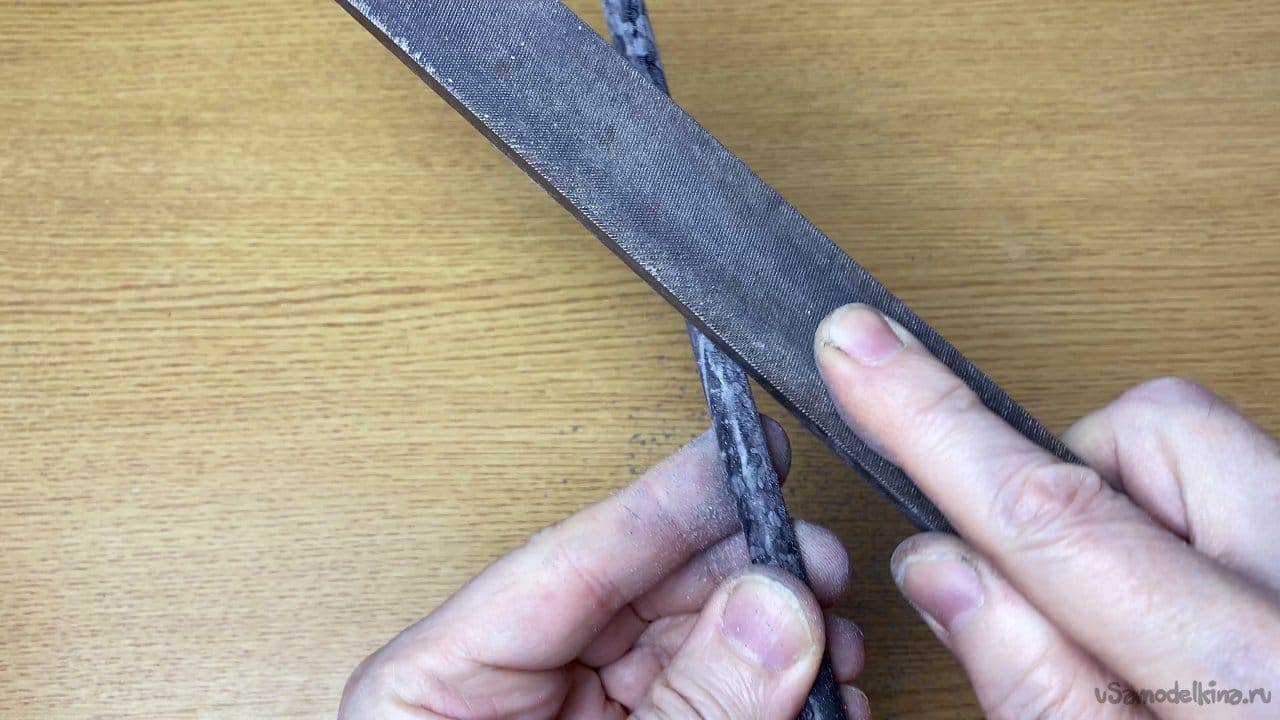 Then with a sandpaper. Starting from issue 120.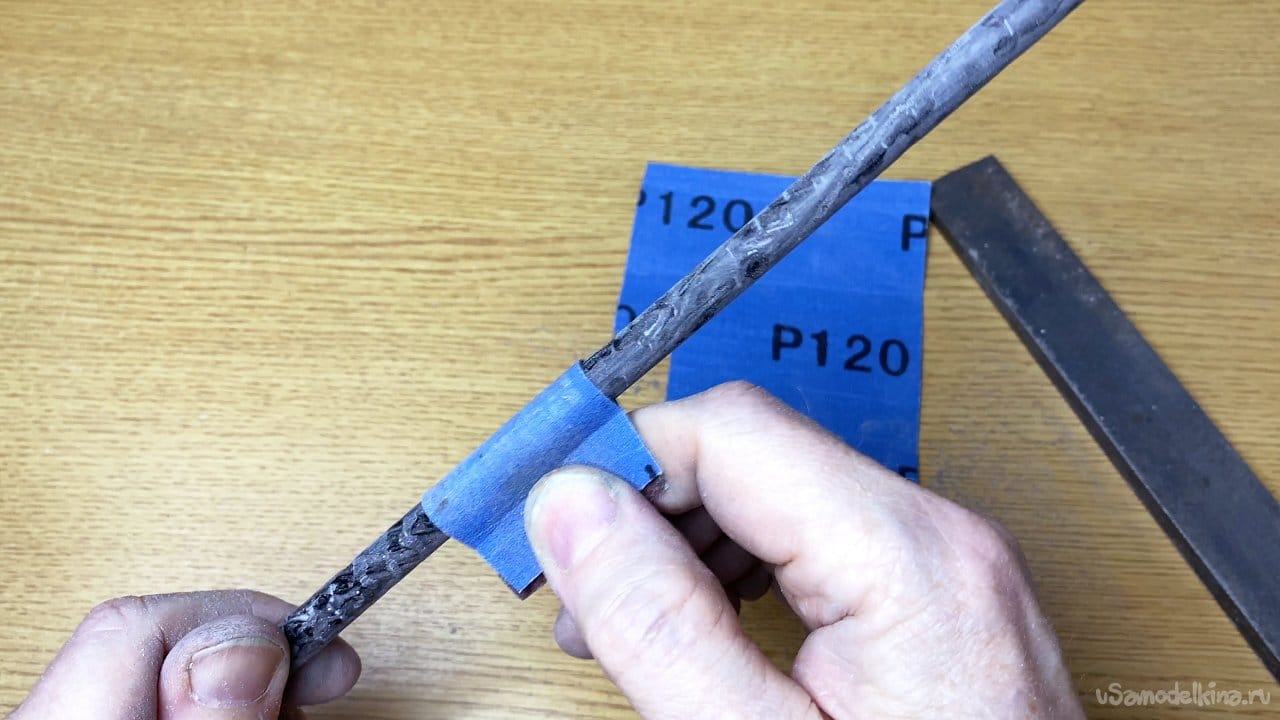 Ending with number 320.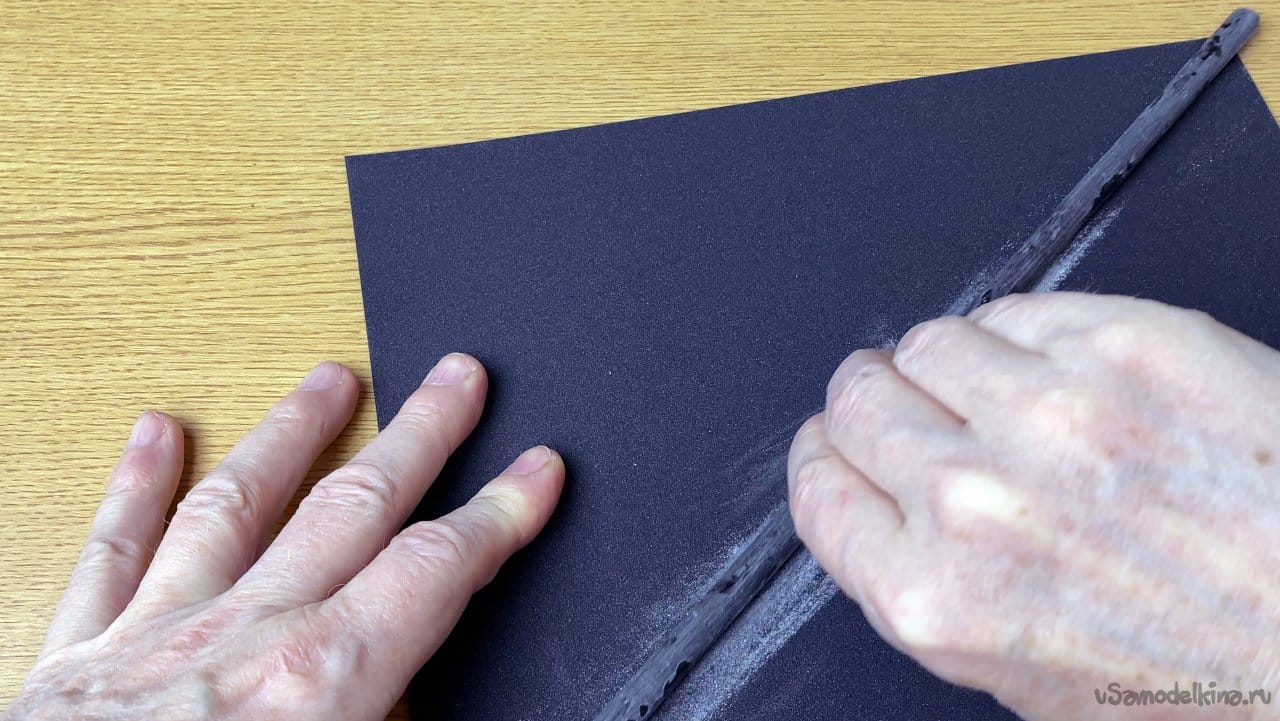 Now we need a second layer of epoxy. Before coating, I washed and degreased the surface of the galoshes with gasoline.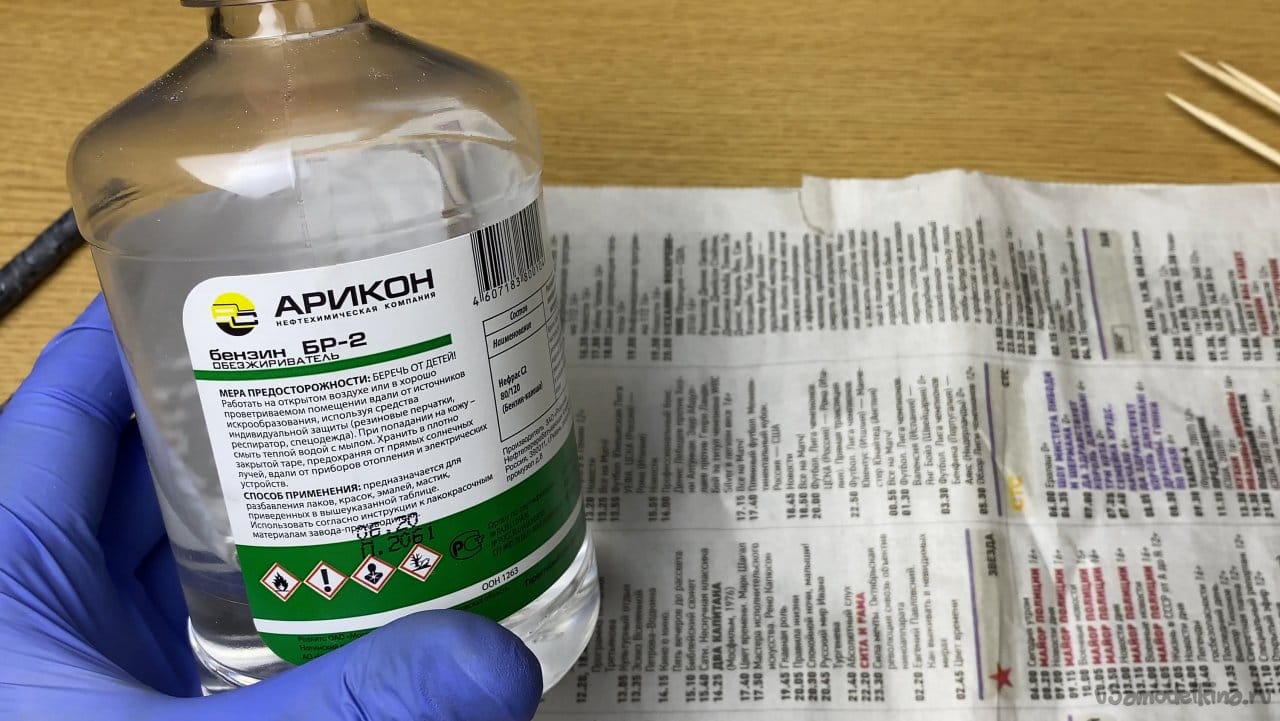 And again covered it with epoxy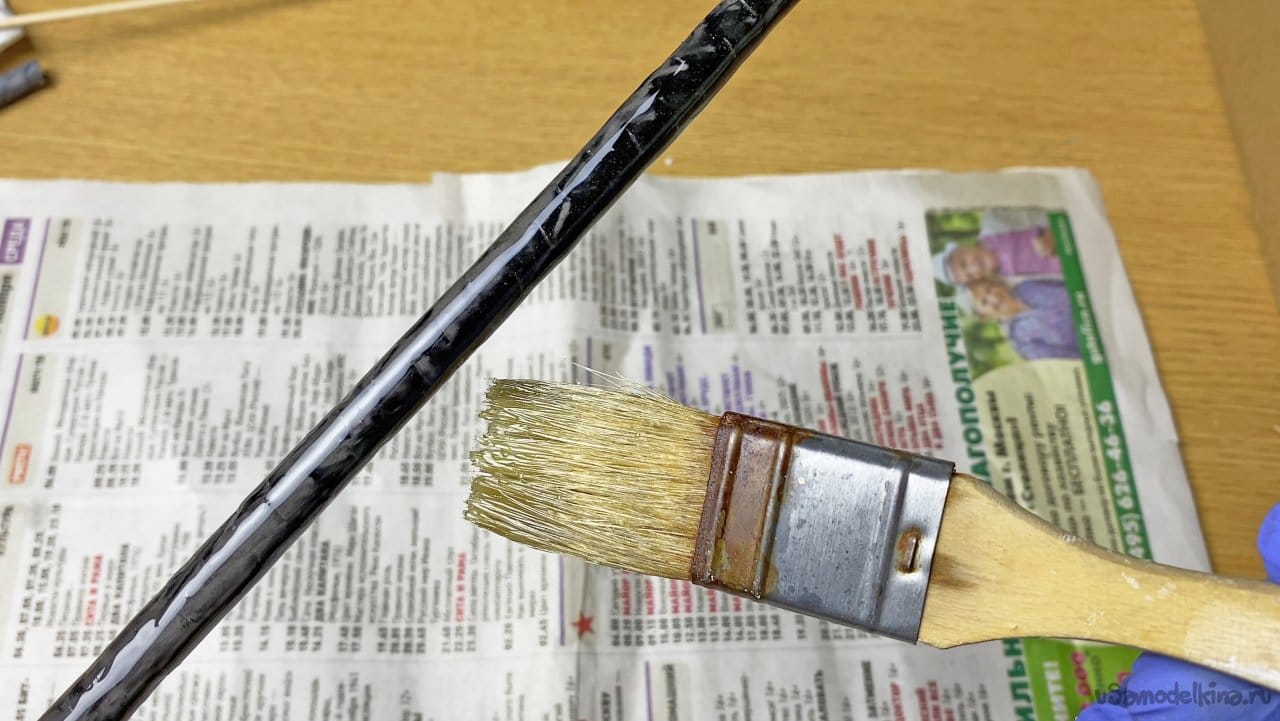 After drying, I level the surface again. You can do without a file this time. I repeated all the previous steps except for processing with a file, since the surface is already smoother.
While leveling, I saw that one more layer would be needed. This will be the third.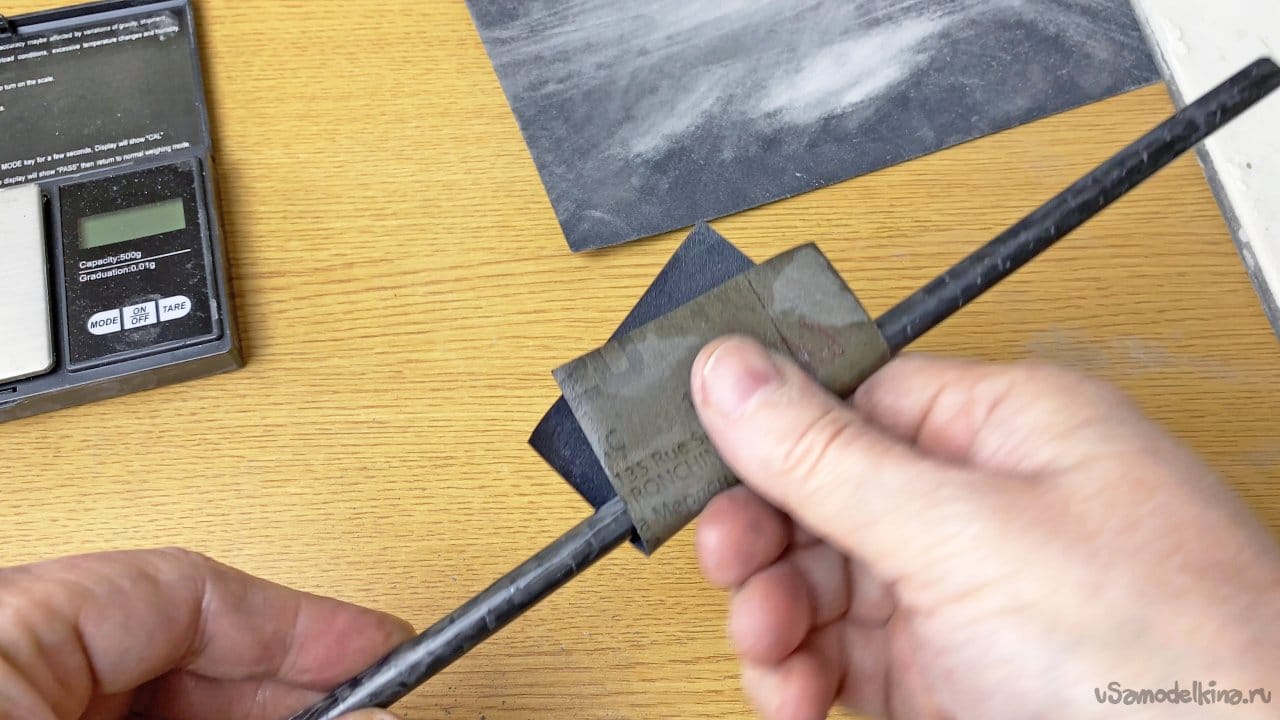 The number of layers depends on the quality of fabric winding on the mandrel. If you manage to wind it perfectly without wrinkles and after drying you get a fairly flat surface, then one or two subsequent layers may be enough.
After the third layer, the sanding process is repeated. The end result can be polished. Epoxy polishes well and looks interesting at the same time. A sort of semi-gloss – semi-gloss.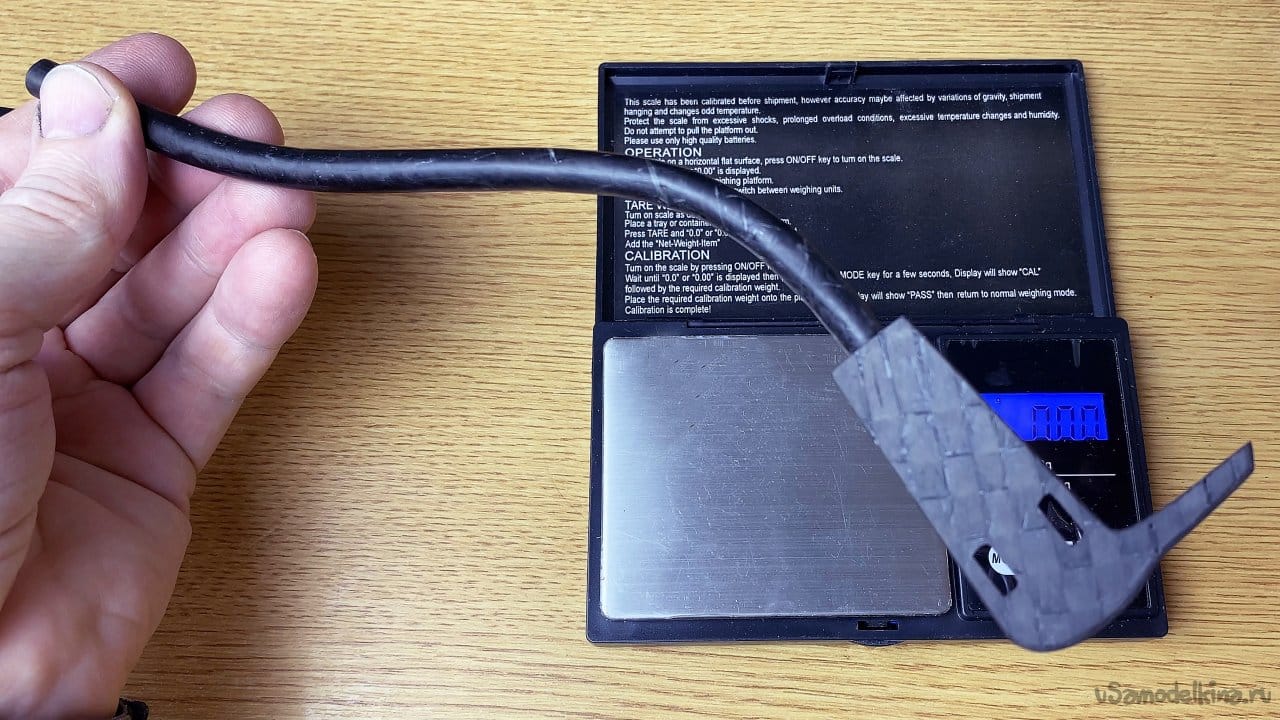 But you can also cover it with varnish. Alkyd or polyurethane varnishes fit well on epoxy. It does not matter what will be written on the can – yacht for wood or polyurethane for metal. I tried different aerosol cans, the main thing is that the varnish is alkyd-urethane. This, for example, is a normal cover.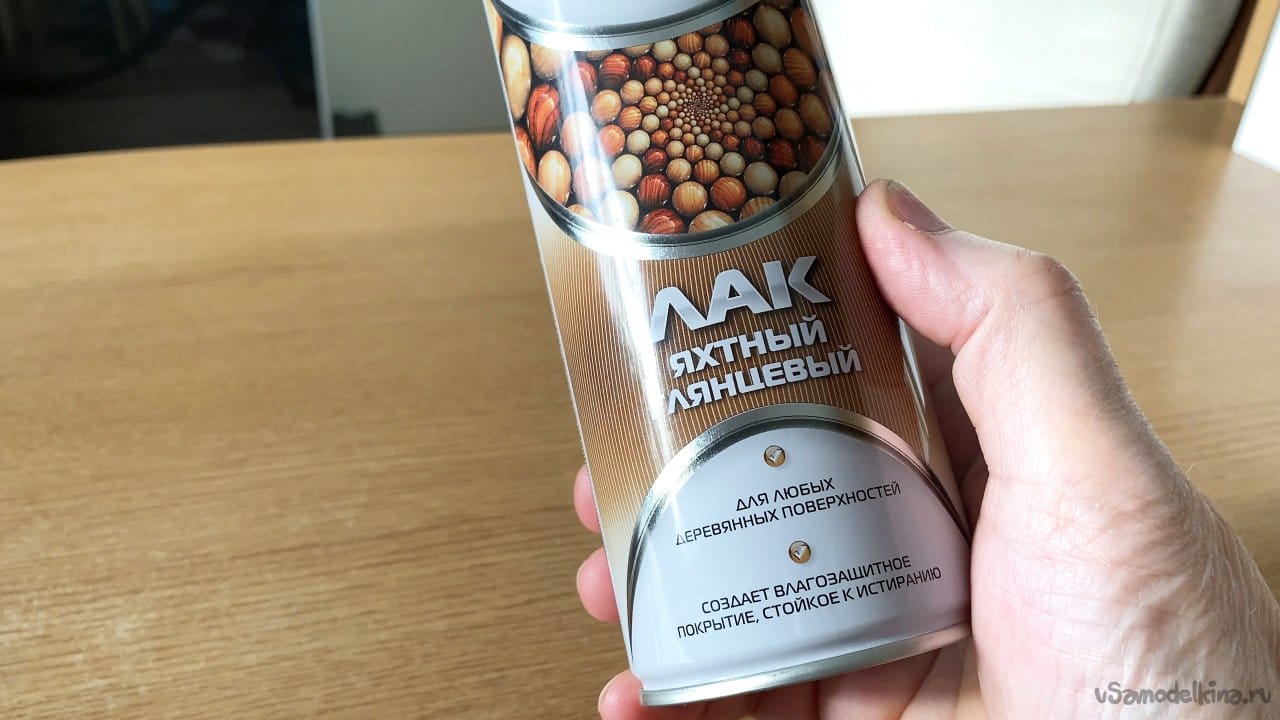 There is nothing difficult to repeat. You just have to be patient, because the drying process is delayed for several days. There is also a method for making curved tubes. For this, a different winding of fabric is used and a flexible tube or hose is needed as a mandrel. Any shape can be given, it is enough to fix the glued workpiece on a tedious-shaped slipway until it dries completely. This method was included in the video. That's all. I will sell this homemade product or make it to order.
Email me
or leave
comment
for discussion details.