DIY
Gas forge from a pipe
Hello everyone
In today's article I want to talk about making a forge, as always, from scrap materials, in other words, from rubbish. Since a friend does not have a permanent place for forging, he will constantly carry equipment from place to place and therefore the manufacture of a forge from a brick immediately disappeared because it is heavy and refractory brick is not cheap, but a metal shaft. There are a lot of variants and types of this type of forge on the net. The easiest one is to take two pieces of pipe of different cross-sections, for example 300 mm and 110, and fill it with some kind of solution, and there are many types of solution, someone says just gypsum, someone fireclay clay, but this is nothing, only two pieces of pipe and that's it. I went to my friends and found about three meters of asbestos and decided to apply it, since I did not find anything else and for free all the same. In general, I looked on the net and found a couple of forges with asbestos inside, but I did not understand how to fix it so that it would keep its shape inside, but oh well, we'll decide everything on the way, and so we took everything that was up to the heap and started making the forge. > Material required
A piece of pipe 300 mm 50 cm long
A piece of san pipe 110 mm 50 cm
Iron sheet
8 pieces of reinforcement
Piece of pipe 40 mm 10 cm
You will need a tool
Drill
Grinder
Metal scissors
Welding
Hammer
Getting Started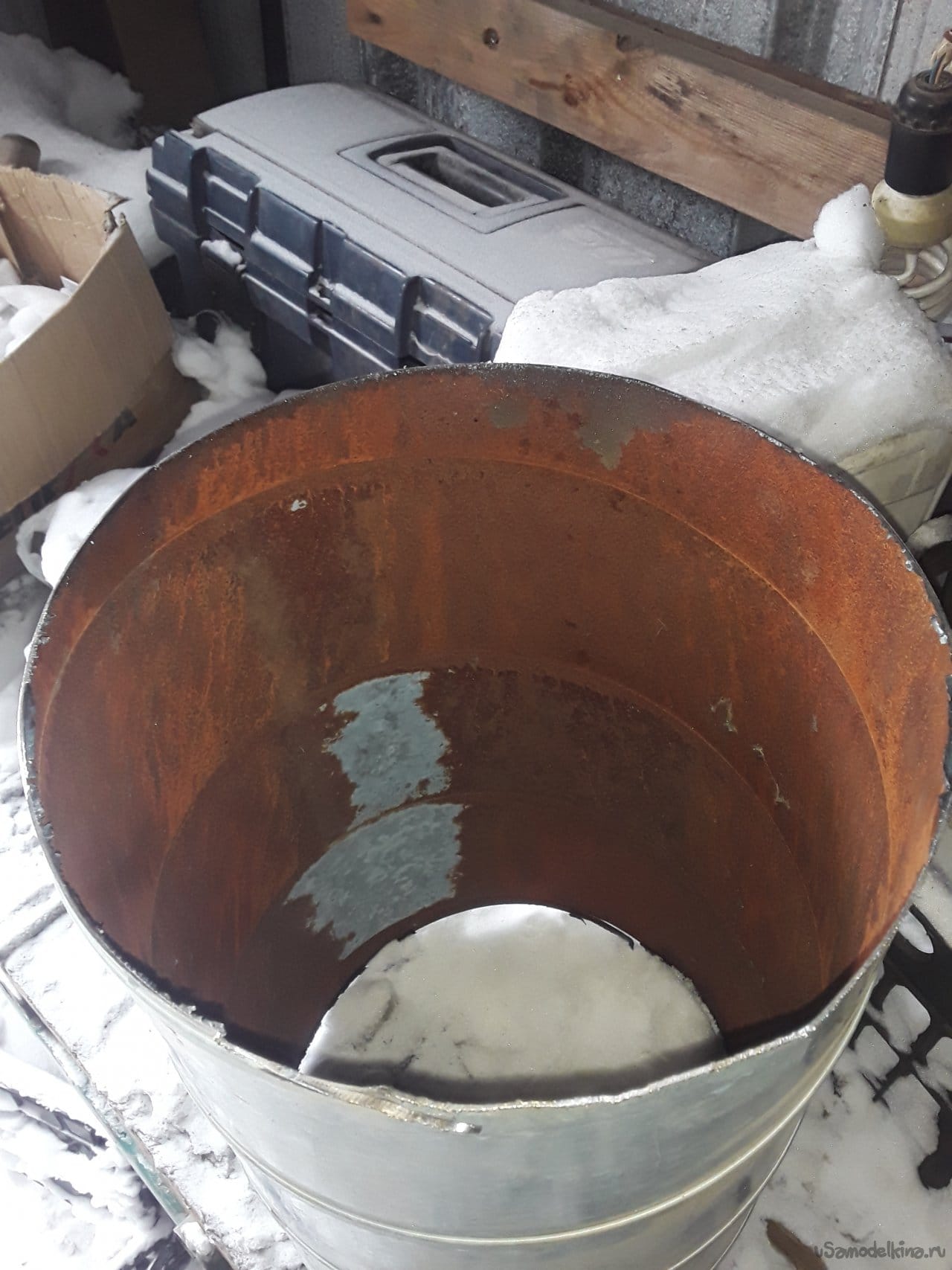 It is not necessary to take a thick-walled outer pipe since it will not heat up much. In my case, this 2 mm is quite enough, and for the formation of the inner space, I took plastic, since it is needed simply for molding asbestos. I cut off the outer pipe 50 cm long and I had a question how to make the asbestos keep its shape. I didn't think for a long time and came up with it. In order to muffle the second end of the pipe, I cut out a circle slightly larger than the diameter of the pipe, bent the edges and screwed them onto the screws. Although it was possible not to jam so that you could heat up long workpieces, a friend said that he forges only short ones, although it's okay if you need to remove the plug.
The time has come for hazardous work with asbestos. I do not forget about safety precautions, I put on a respirator, gloves and goggles. In my case, asbestos is 10 mm thick and 70 cm wide. To keep the shape, I spread asbestos on the surface, found a kilogram of gypsum, diluted everything with water and smeared everything with a layer of 5 mm evenly, then on top of every 20 cm I put a wire of 3 mm, then put a 110 mm pipe on the edge of the asbestos and slowly began to twist it tightly. After the roll of the required diameter was obtained, he shoved everything into a pipe of 300 mm, there he left a gap of about 5 mm and filled everything with liquid gypsum.
So the pipe lay for 2 days and I slowly pulled out the 110 mm pipe and gave it a couple more hours to dry. After drying, asbestos sits tightly does not fall apart, and by weight it turned out to be 7 kilograms. I forgot to say when, I pulled out the pipe, cut 10 circles of 110 mm of asbestos, I also smeared everything with gypsum and slowly tamped it into the hole about 11 cm thick. That's all there is a little left.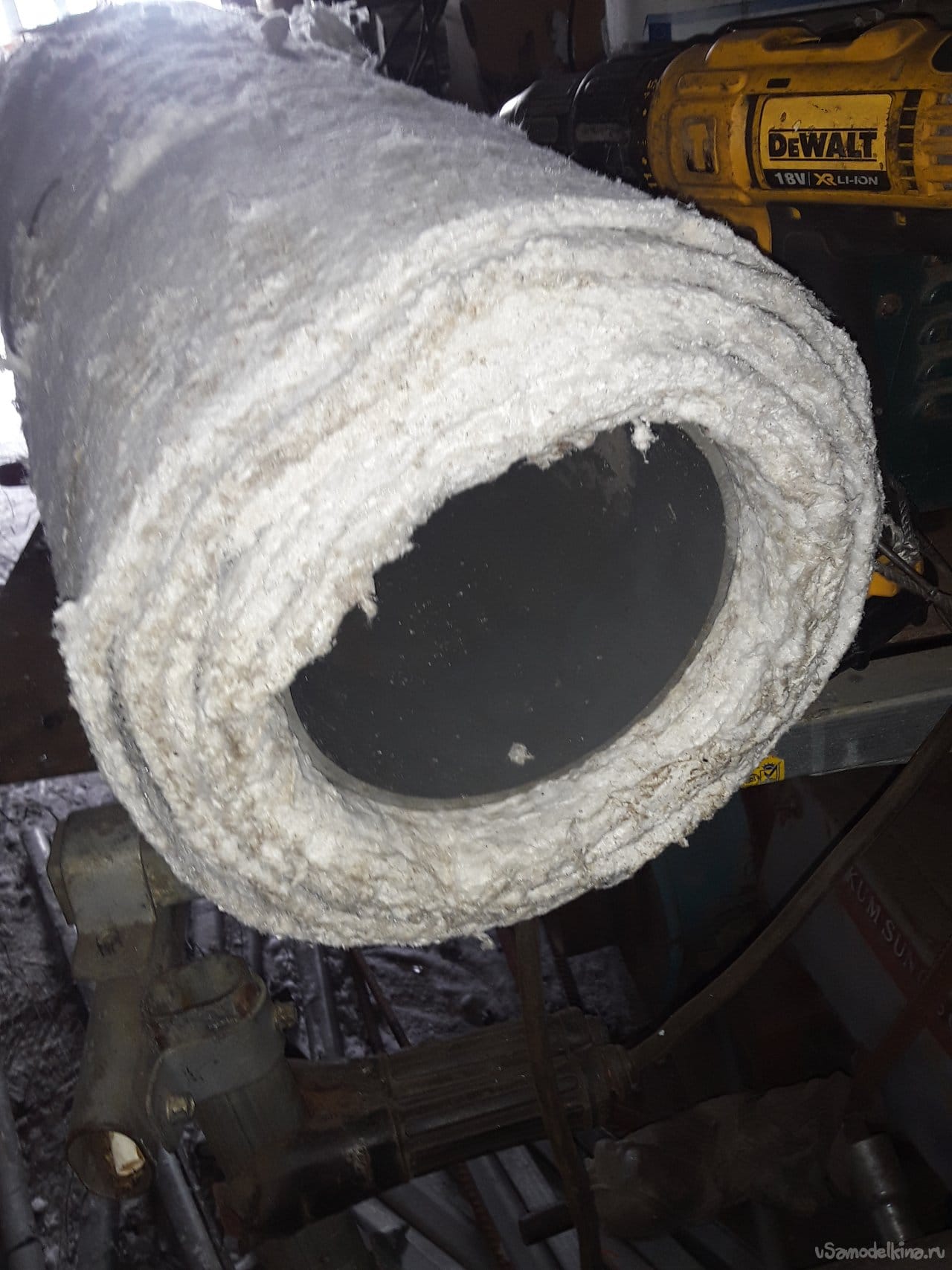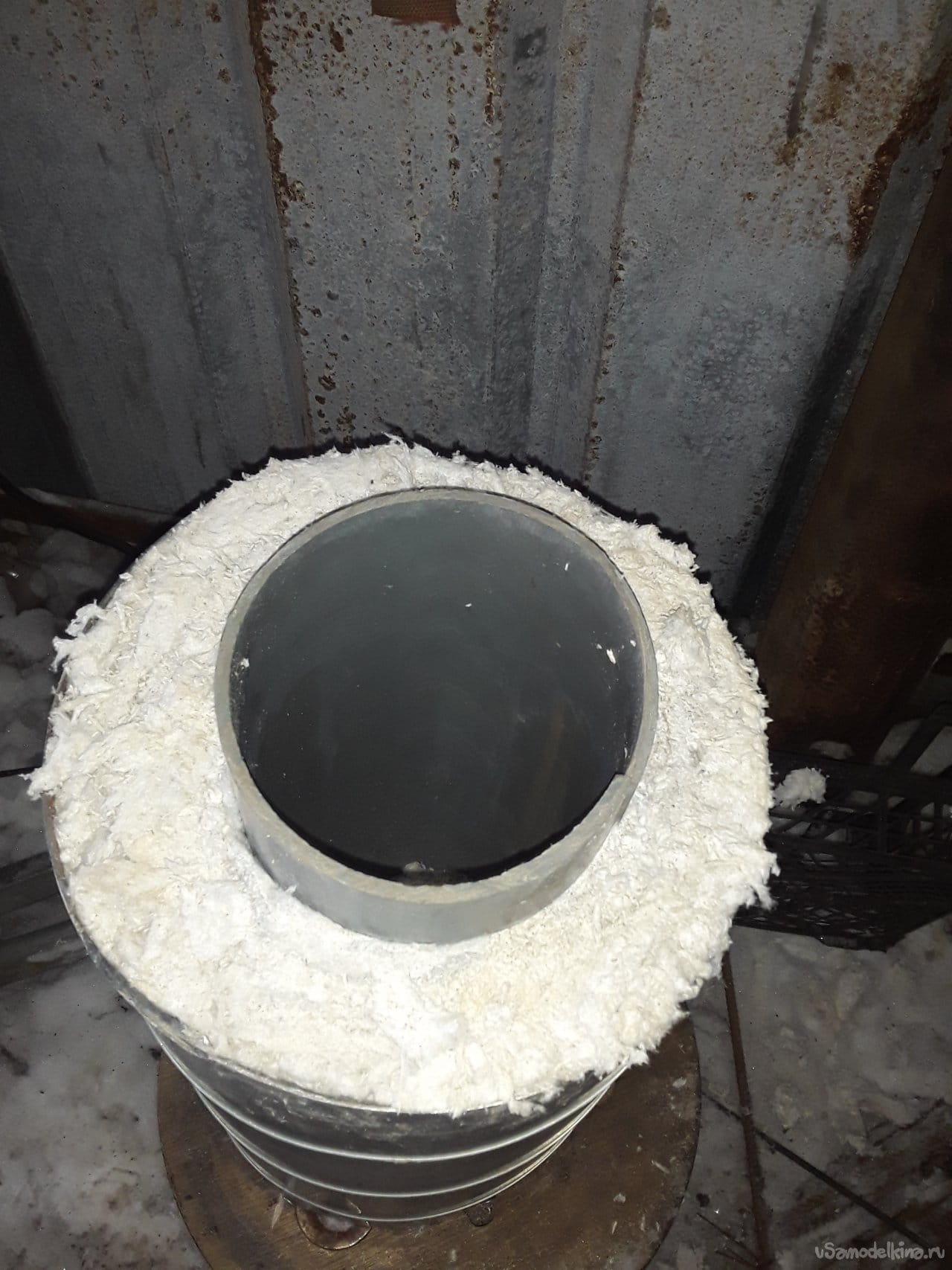 To fasten the burner itself, I picked up a piece of 40 mm pipe 10 cm long and sharpened one edge. I drilled a hole for this pipe with a drill, but with a margin of 5 mm thermal gap. And pressing a little, I cut a hole in the asbestos for one thing, I saw that the gypsum had not completely dried out, well, it's not scary at the first start, everything will dry to the end. To keep the pipe in place and not walk around, weld pieces of reinforcement from the inside, put the pipe in its place and weld the reinforcement outside, and also welded a piece of metal with a threaded thread for the M8 bolt to fix the burner itself, where it left a gap around the edges, tamped pieces of asbestos for tightness …
Well, that's all I tried on the burner, everything fit perfectly. Only the annular flame of the equalizer passes a little tightly, but it is not scary especially. I didn't try to light it, I was afraid that the gypsum might burst and put the forge in the spring sun to warm up at the same time to dry. Well, that's all I gathered to stay, only some kind of stand on long legs, I also want to make a stand so that you can put the horn upright. Okay, I'll ask a friend how he feels comfortable.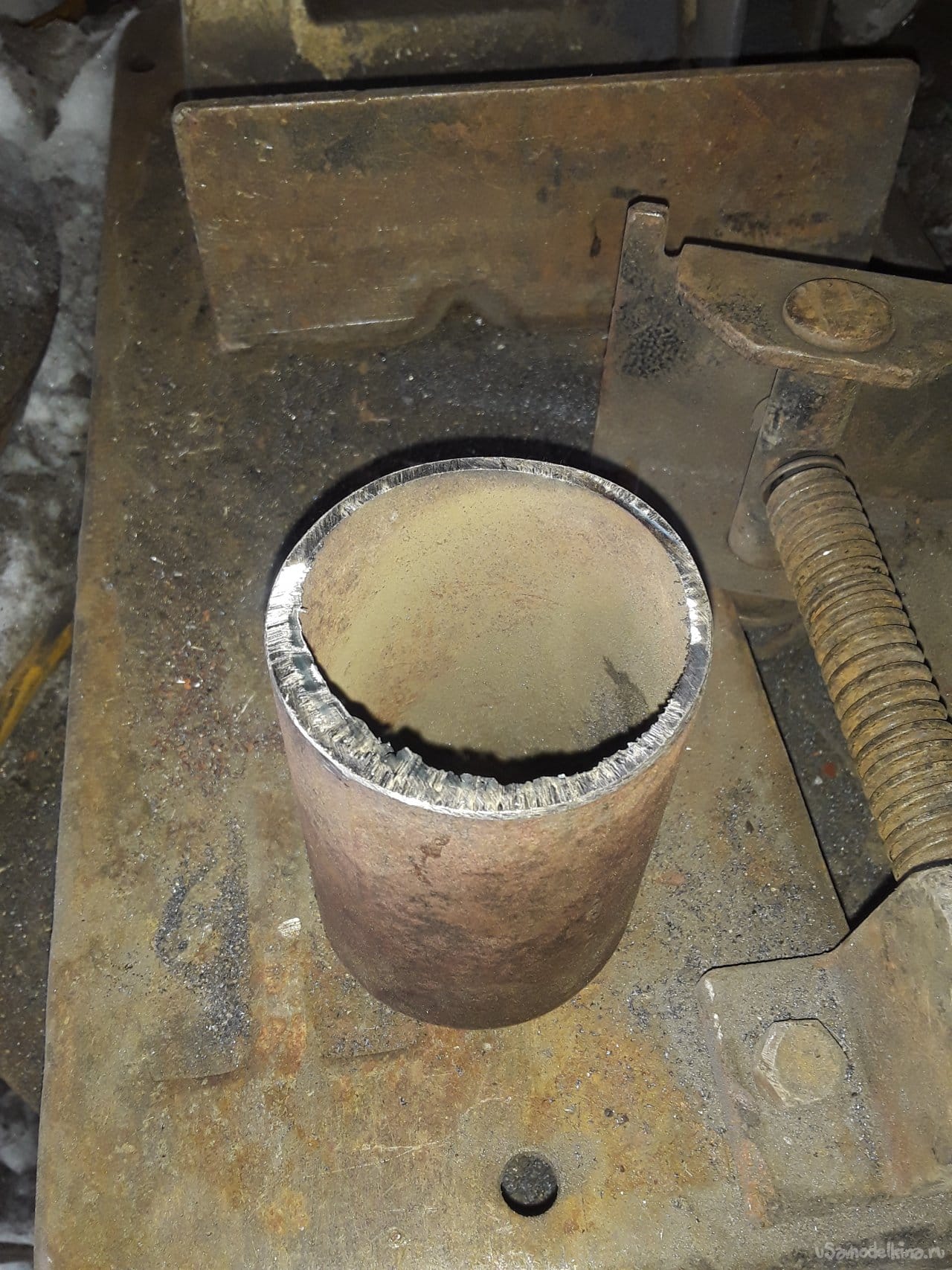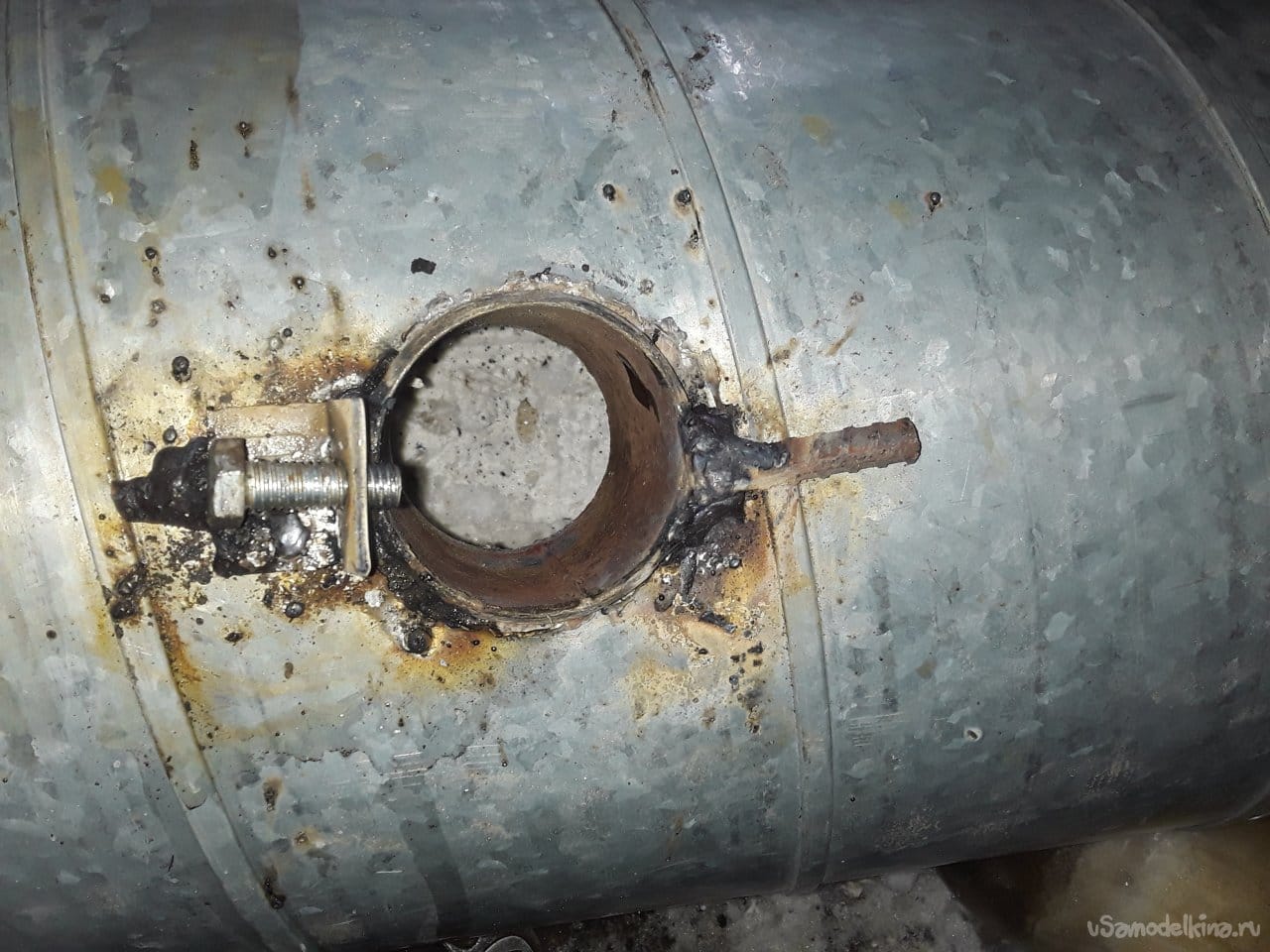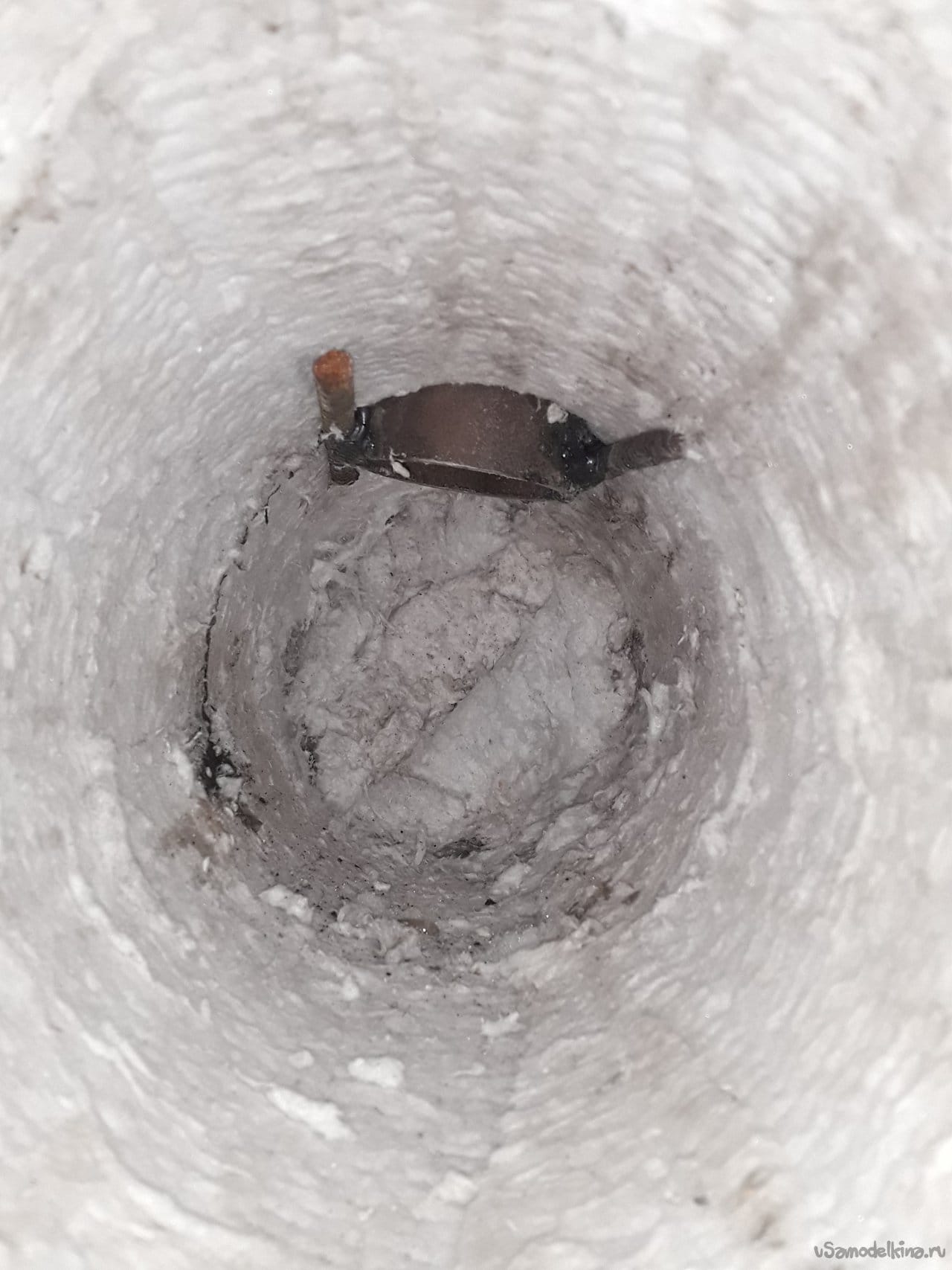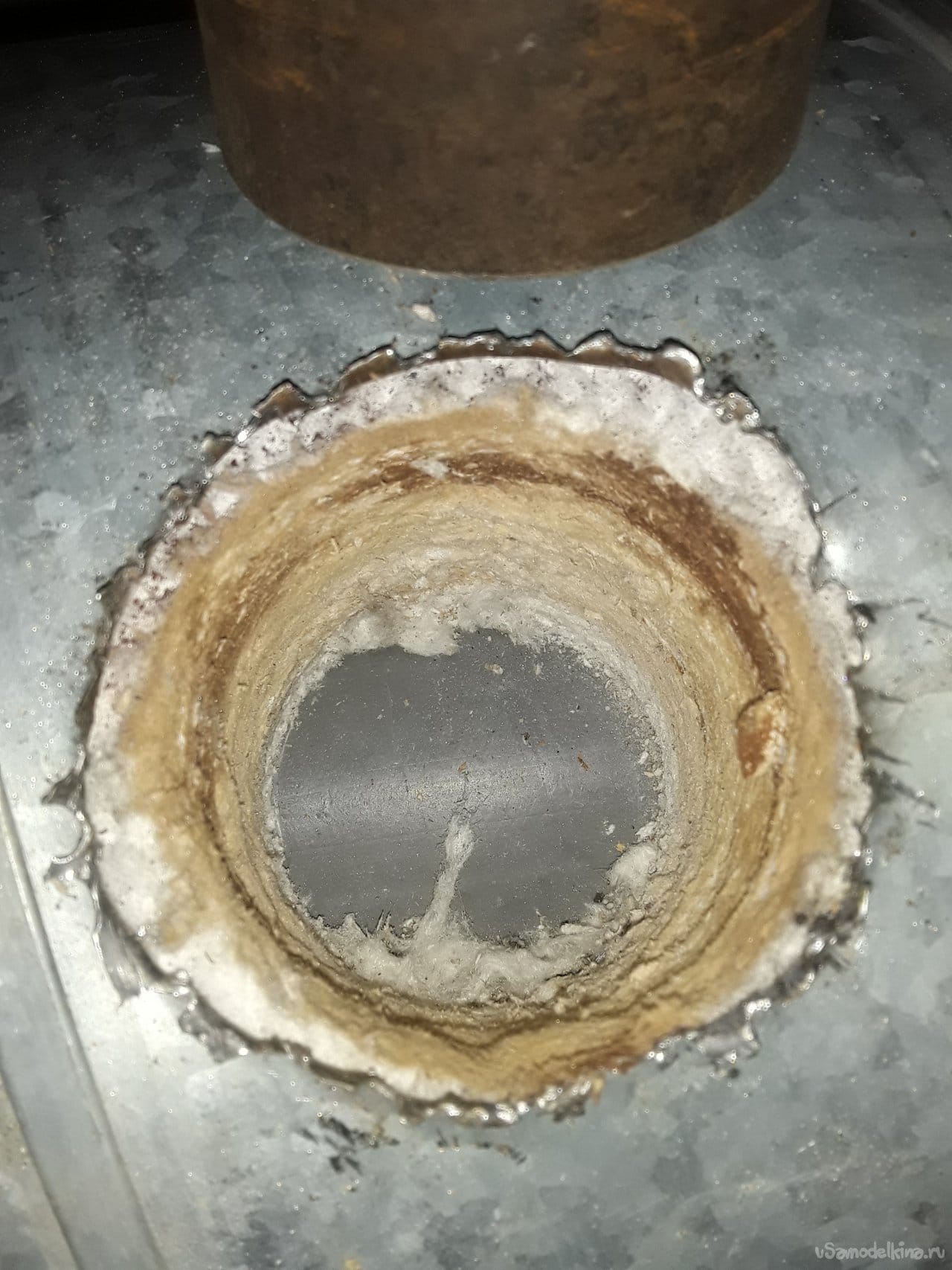 In general, I asked a friend about what kind of stand he should make and with what functions, and a friend said what was not particularly wise, I still put twenty centimeters heights on a workbench on the street. Well, okay, I thought and went to my smithy. I found four pieces of 10 mm reinforcement, sawed off 20 cm for the legs and two pieces of 40 cm for the longitudinal one. To hold the forge itself, I decided to simply bend the reinforcement in a circle and weld 20 cm legs to them, as ordered, and did so. The width between the legs is 40 cm across everything welded, tried on everything sits fine. The gypsum has already dried up and decided to test it.
At first, the burner burns normally, just put it in the furnace, it goes out for a long time and decided to search the net. The problem was that if there is a pipe in the forge, then the stabilizer must be removed from the nozzle, but I did not remove it, and therefore it goes out. I took off the stabilizer and everything worked, but the cylinder did not run out for a long time during the tests of the burner; it was a pity that I did not check the full power, but everything burns and heats up as it should. For the valve did not become wise, a friend will figure it out himself. Although I would have made it more functional for myself, okay, not for myself.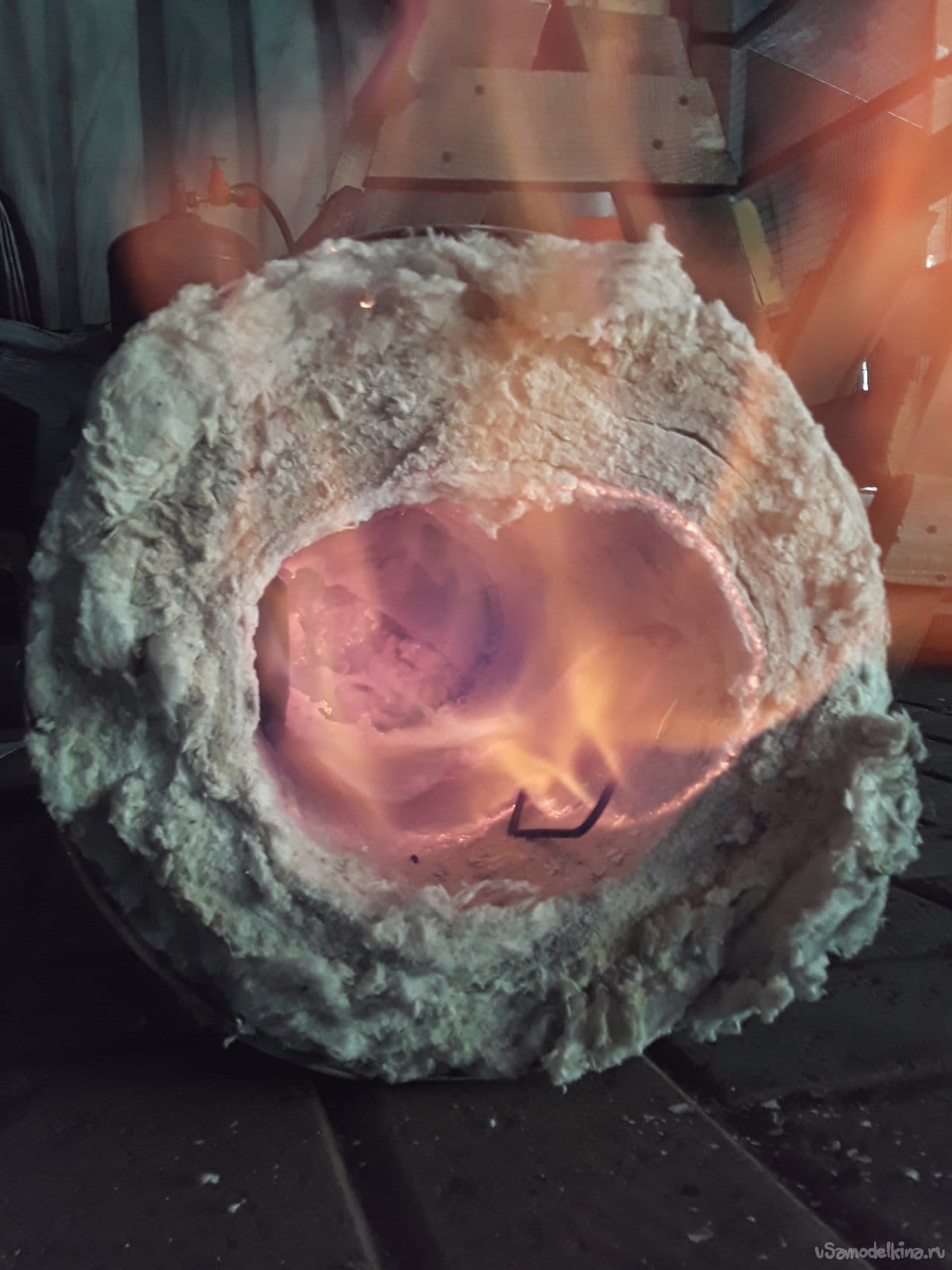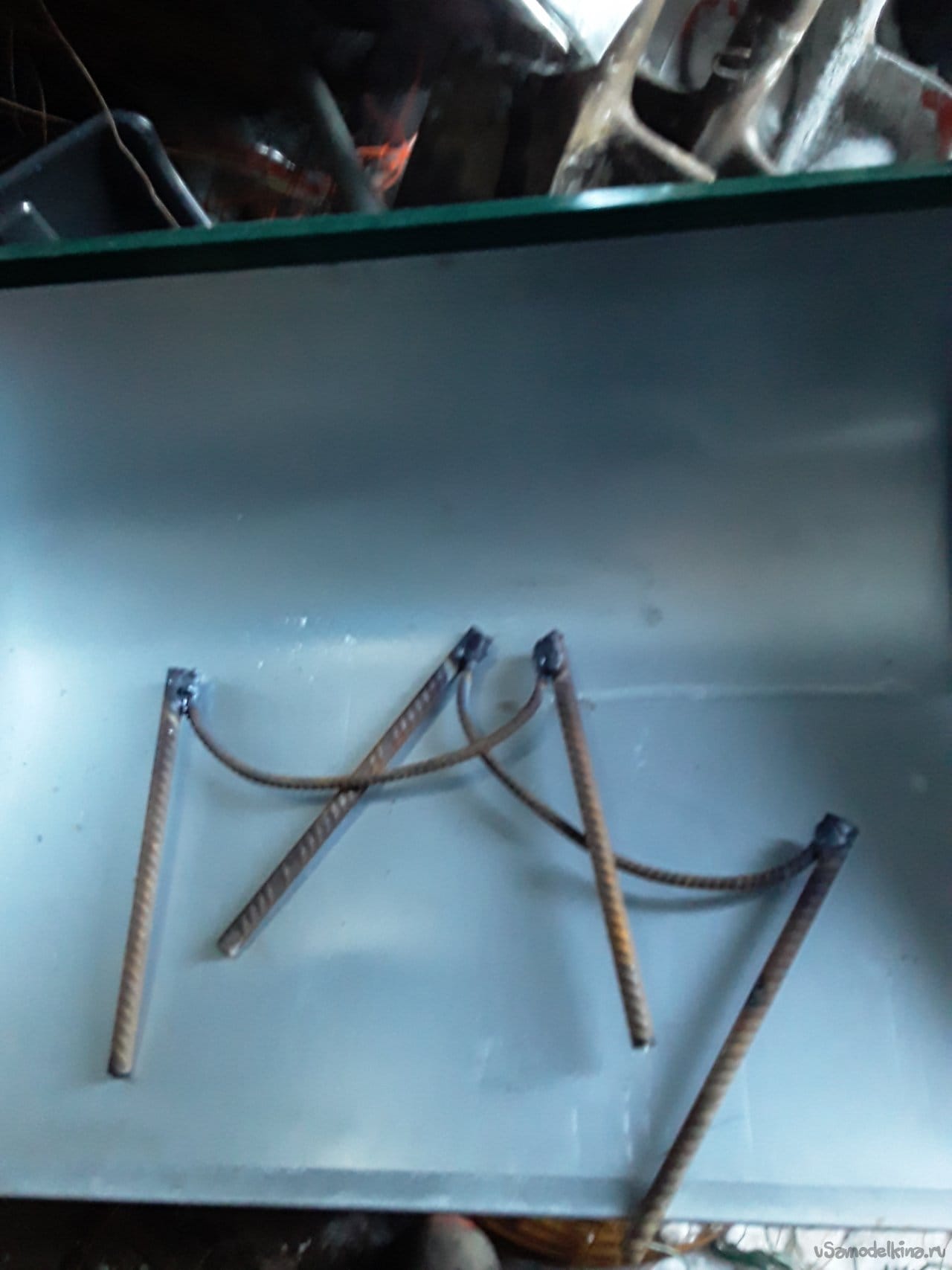 Well, that's all friends the gas forge is ready to be sent into the merciless hands of my friend. I checked everything, everything works well, the main thing is that the bugle turned out to be lightweight, mobile and without bells and whistles. He called a friend, came and took the forge with a burner, I gave him instructions on how to use it all. The next day he called me and asked me to show how to light and extinguish, otherwise he is afraid. I had to go just as he bought a new full cylinder, we will check everything to the maximum. The tests passed perfectly, it heats the kapets as hot as the furnace itself does not heat up outside at all. It was excellent to heat the metal, only I had to bend the edges of the asbestos a little so that there was a little resistance, and everything is fine, my friend is happy, and most importantly, today I got a box of beer, well, I'm a friend and shared with a friend.
All thanks for your attention and see you soon Homemade Friends !!!