Lifestyle
Bebe Rexha and 5 other celebrities to follow if you need some body positivity in your life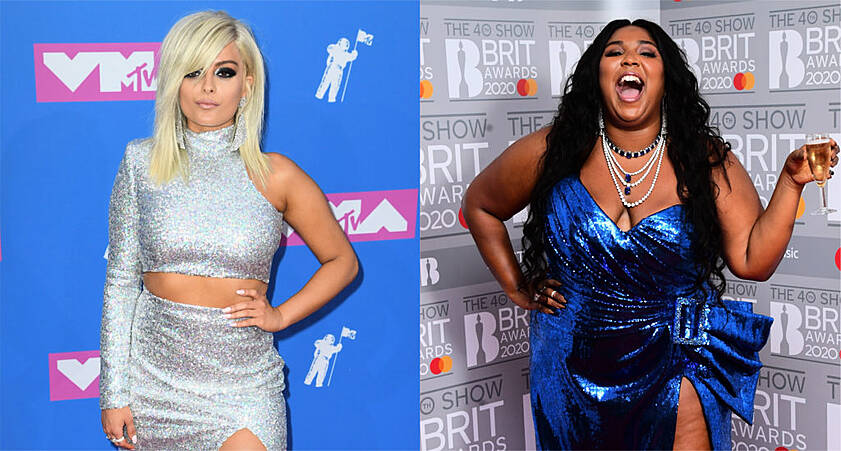 Bebe Rexha and Lizzo
Body positivity is the kind of thing you need to work on constantly – some days you might feel great, but other times it might be a bit harder to feel at peace with the skin you're in.
Singer Bebe Rexha has opened up about her journey to body acceptance on Instagram, writing: "As much as I tried to be that skinny pop-star, like the ones I grew up watching or see now, I can't seem to do it in a way that feels natural or healthy. I like to eat. I workout. I drink water. I do my best. I follow the rhythm of my body. Even though it gets hard sometimes I show my body love. #EveryBodyIsBeautiful".
As lockdown eases in the near future, some of us might face a crisis in confidence: perhaps our bodies have changed over the last year, and we're not sure how to navigate the world with our new shape.
Social media can be a toxic place, but it also gives space for more inspirational accounts. If you're struggling with your body image, these celebrity Instagrams might be the positivity you need in the coming months…
1. Lizzo
Lizzo's approach to self-love feels radical, particularly in the video where she thanks her stomach for everything it does for her.
She advocates for everyone to be comfortable and happy in their bodies, whatever that might look like. In one post she wrote: "I detoxed my body and I'm still fat. I love my body and I'm still fat. I'm beautiful and I'm still fat. These things are not mutually exclusive. To the people who look to me, please do not starve yourselves. I did not starve myself. I fed myself greens and water and fruit and protein and sunlight. You don't have to do that to be beautiful or healthy. That was my way. You can do life your way. Remember, despite anything anyone says or does DO WHAT YOU WANT WITH YOUR BODY."
2. Demi Lovato