DIY
Flashlight – repair and modernization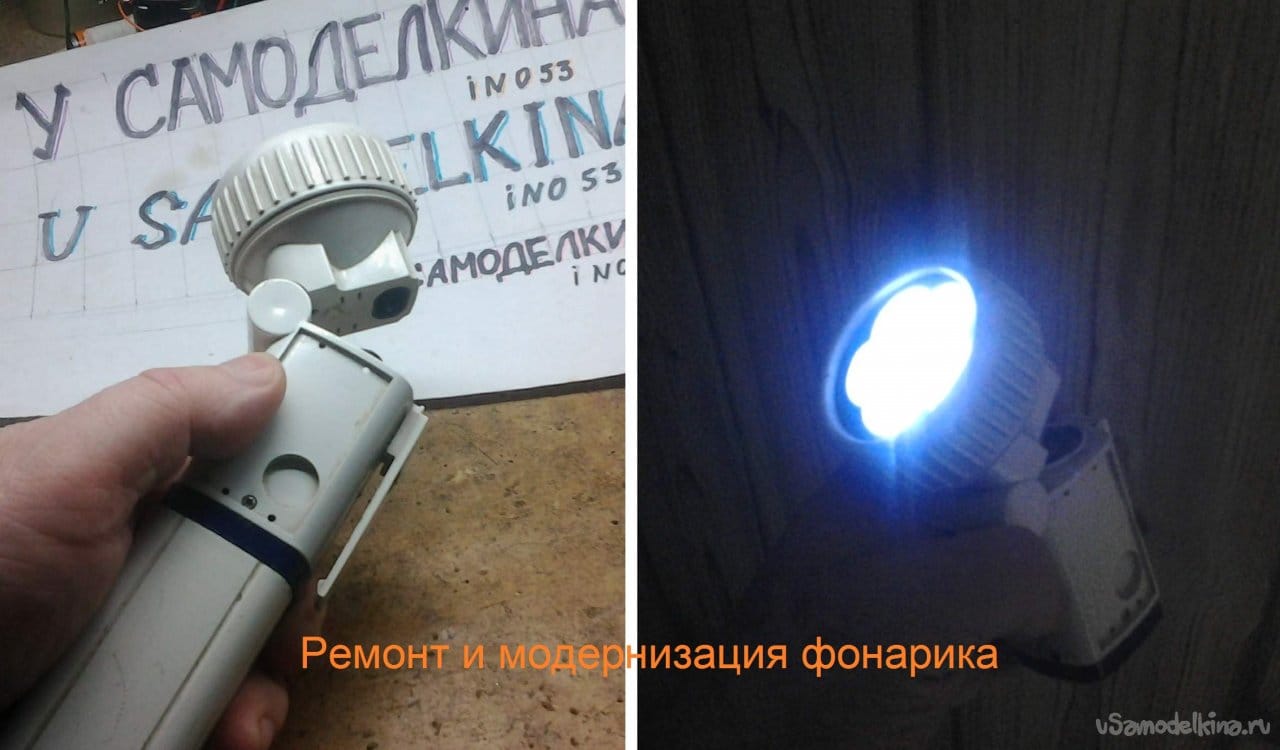 They brought a flashlight with a request to repair, if possible. This is a longtime acquaintance, his lead-acid gel battery suffers from age-related incontinence of capacity. After the examination, the diagnosis was made – that's it, say goodbye. The neighbor begged – I go to the basement with him, you remember how dark and bad it is … How, I remember, 30 years ago I groped her there, felt not only cans and boards. Let's do something … Now many will say – it costs a penny, time is expensive, and so on. And we will make it free!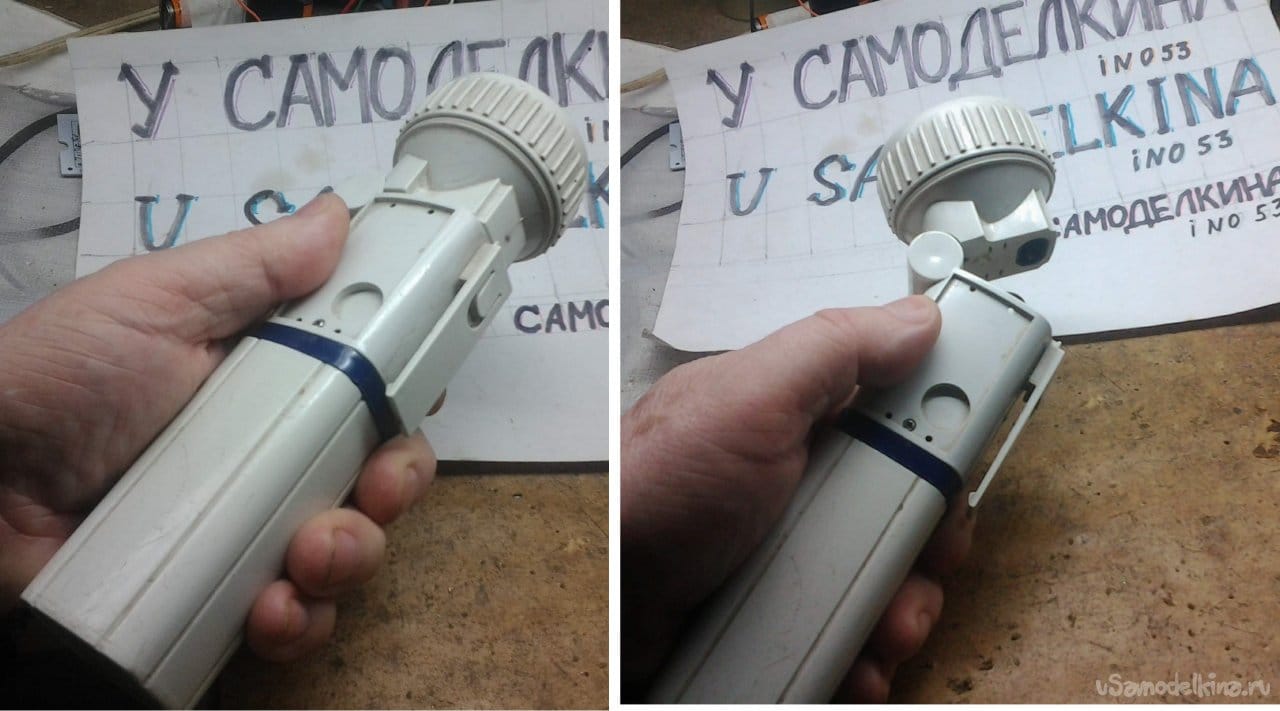 The native battery is built right into the body of the flashlight, you can only remove it by sawing the body. The first thought was this – to saw off the bottom, remove the battery filling, insert 4 AA size battery "fingers", adjust the charging, siliconize and forget. It's a good idea, only the price of "fingers" is more than the price of a new flashlight. But what we always have a lot lying around is batteries from mobile phones. Their capacity is small – we will put two pieces, the place allows.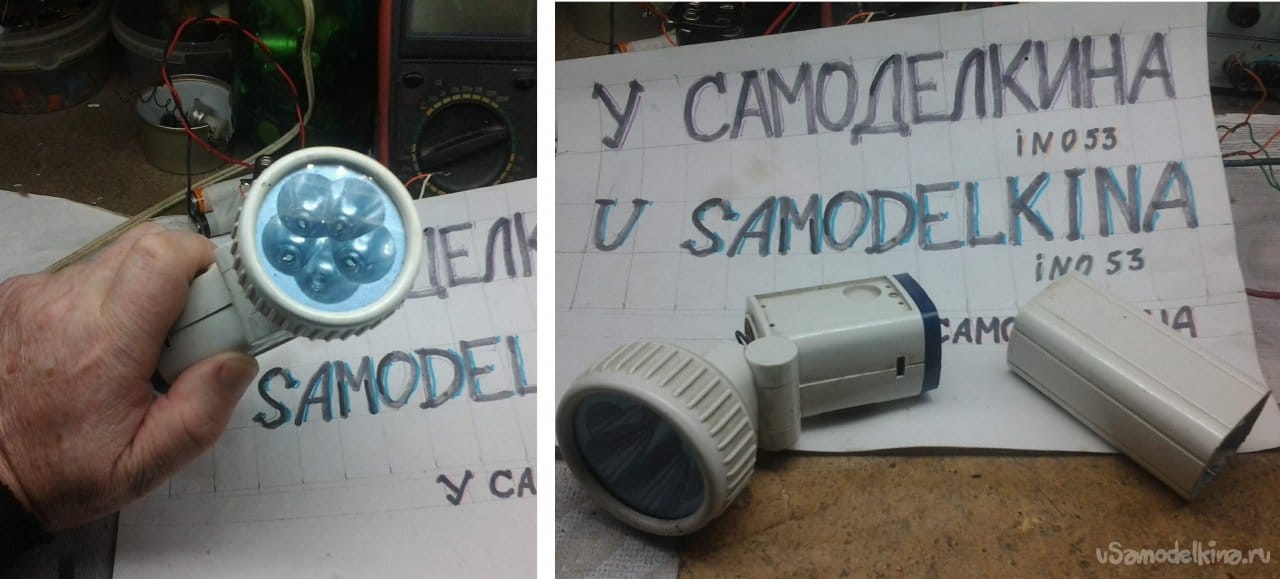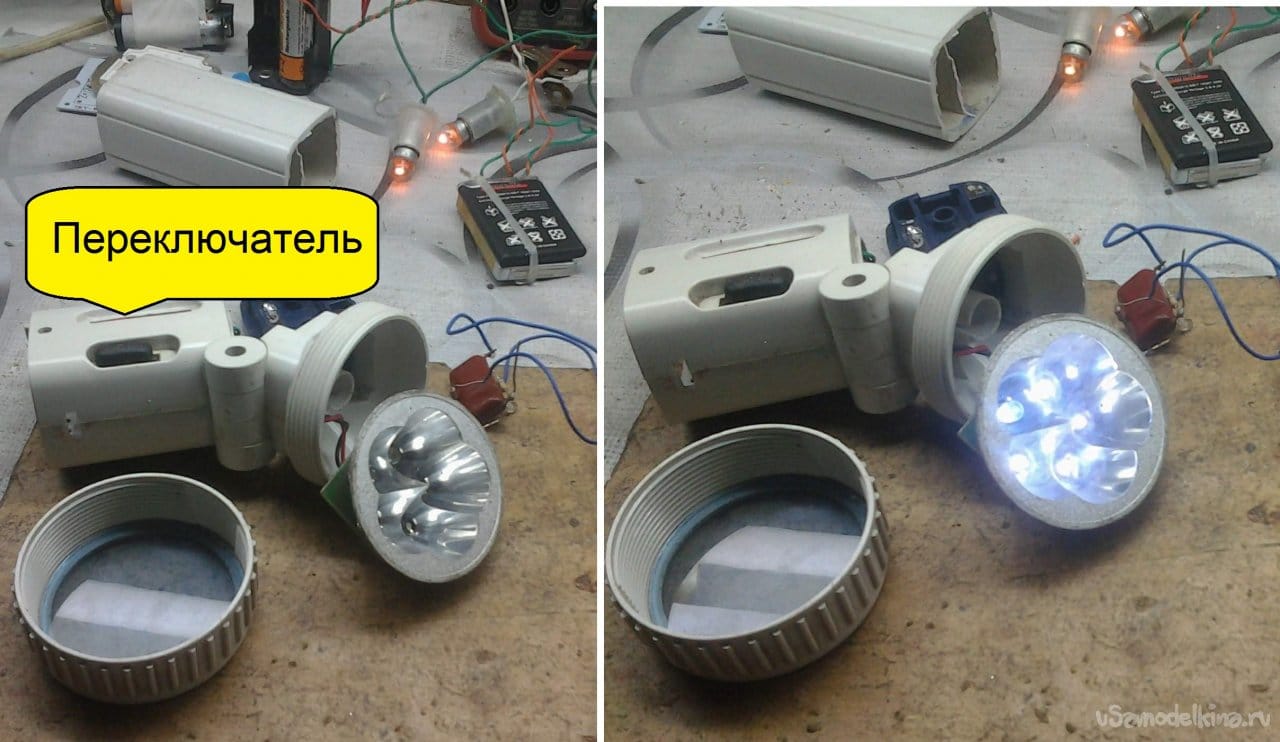 The entire battery compartment has already been sawed off.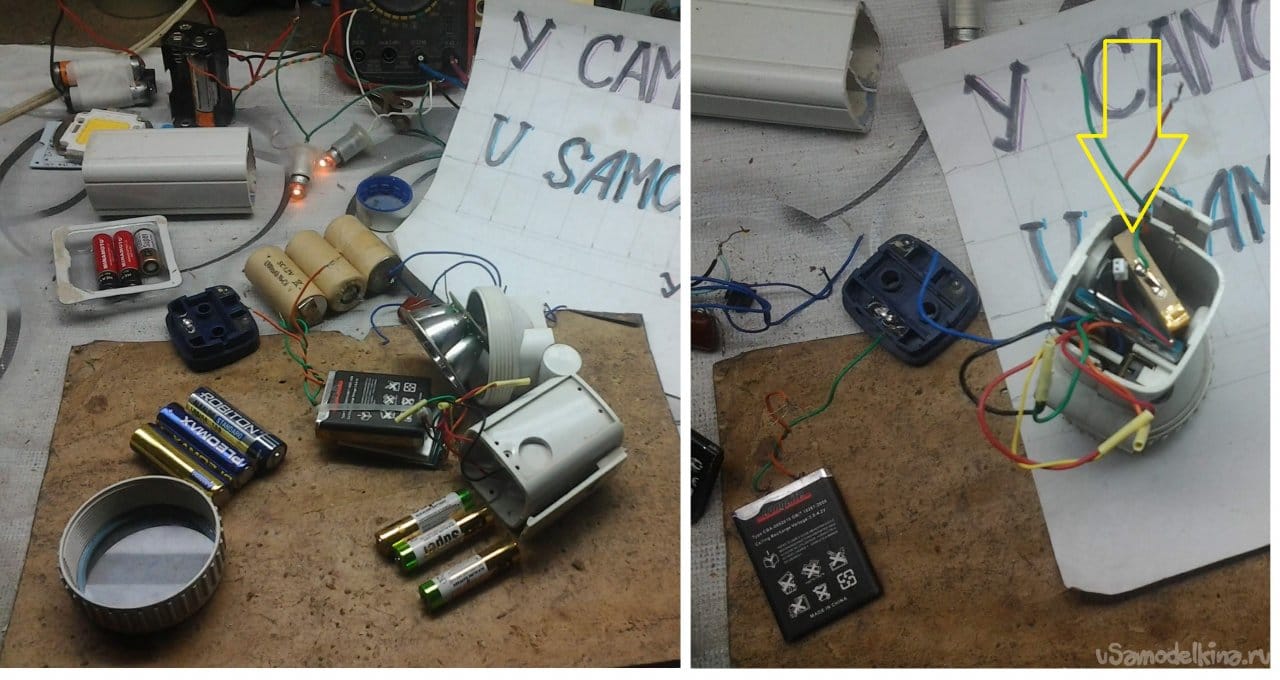 The arrow indicates the battery, one is on the diagonal. Turn on the switch available in the body as follows: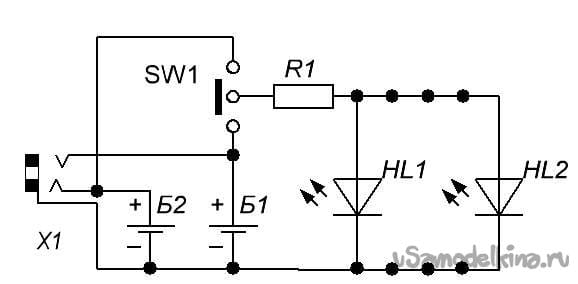 By doing this, we will allow ourselves to connect to one or another battery of our choice and get rid of the mutual influence of the battery on each other, as it would be in the case of parallel connection. But we will make a separate charger (charger), the difference is not important – there was a cord for charging, there will be a charger based on charging from a mobile phone.

Initially, it was planned to reduce the output voltage of the charger to 4.1 … 4.2 V, in order to avoid overcharging the battery, theoretically it is not difficult. Here is a variant of a typical scheme, and not the worst one.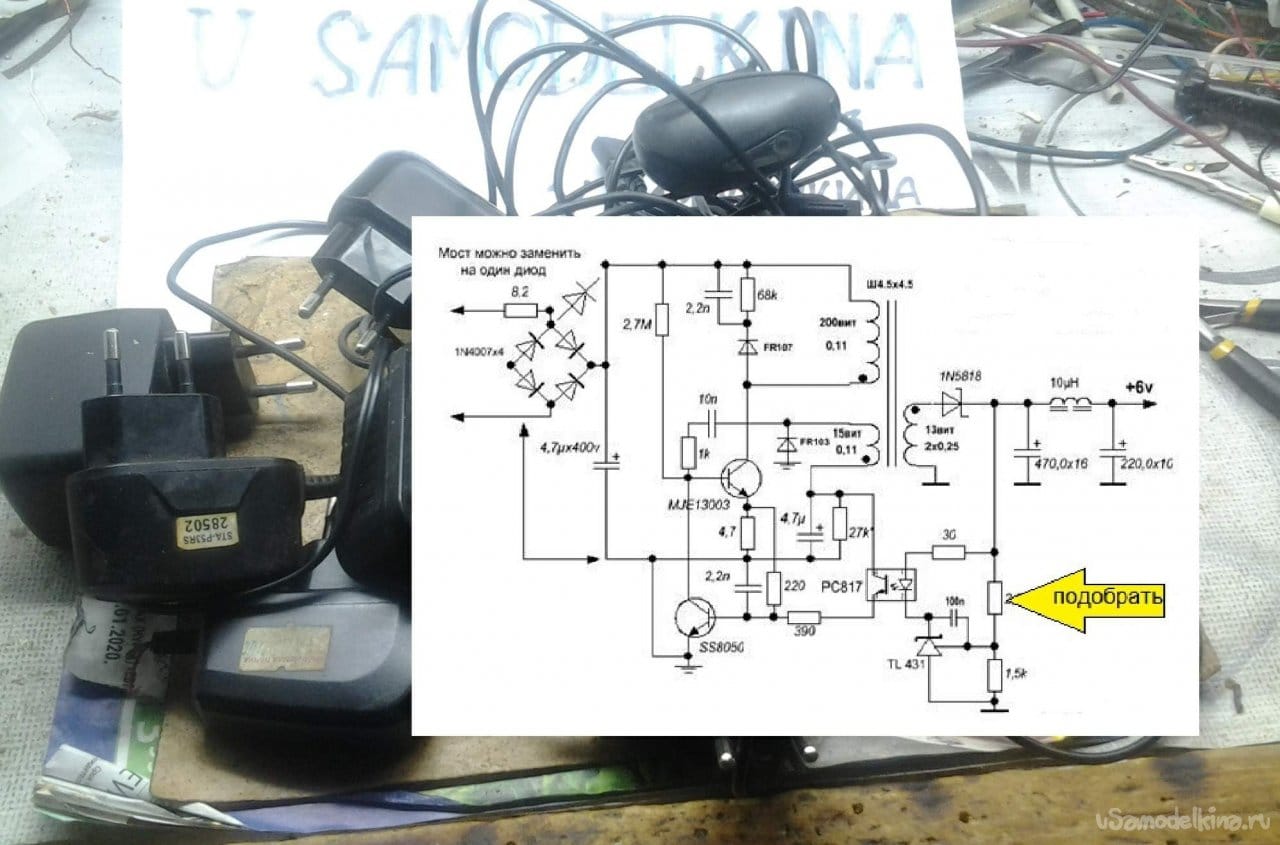 However, it was not possible to obtain a clear fixation of the output voltage, so we will apply another scheme, with a bonus – an indicator of the end of charging.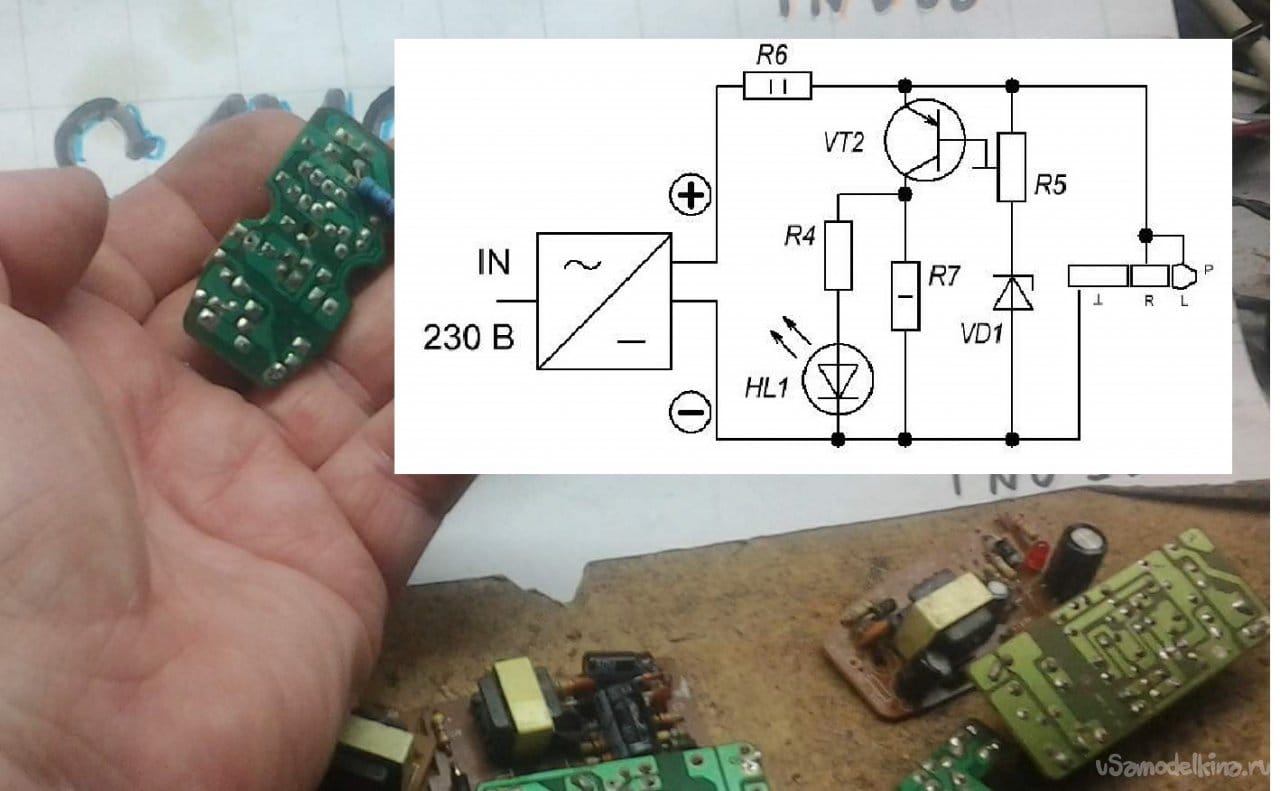 In fact, this is a parallel stabilizer with an indication of the current flow, on a zener diode, reinforced with a powerful PNP transistor, while the voltage to R6 is increased to 5 … 6 V. Of course, it would be more correct to use the TL431, but it was not at hand. A 3.5 mm stereo jack and a corresponding socket are used for connection. Both batteries are connected to each other only when charging, when the charger dominates over them.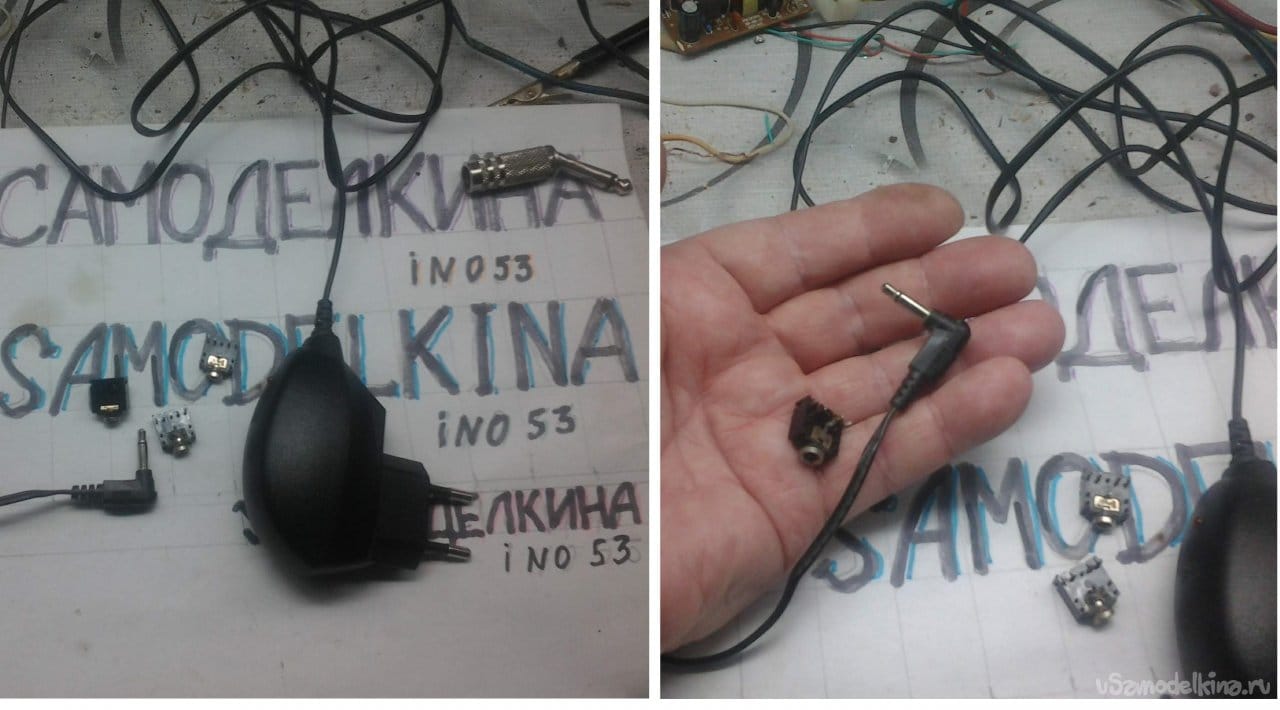 And here the flashlight is at work. It would be nice to run it for the duration of work …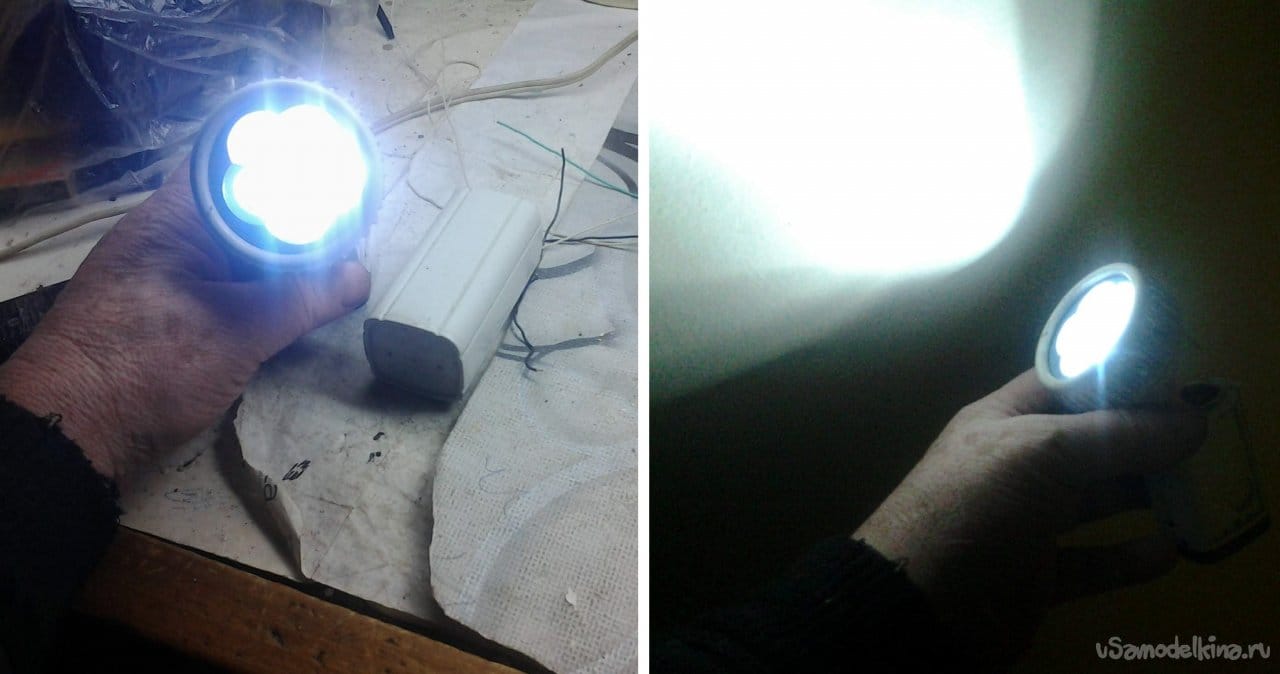 Well, that's it, comment! The question/topic is automatically published in the social. site network – follow the answers there too: