Lifestyle
Sketches by Bob Dylan sell for almost €12,000 at Dublin auction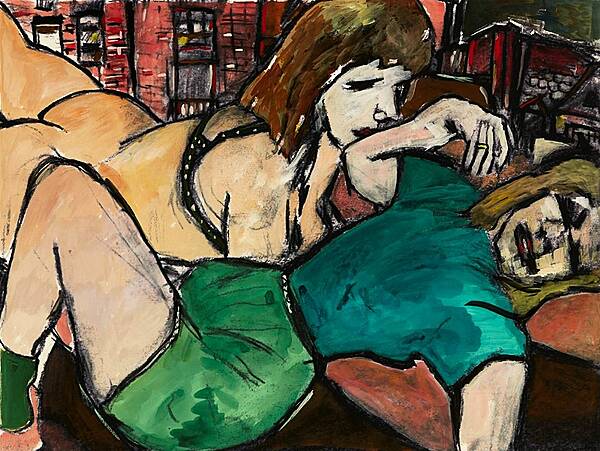 Bob Dylan's sketch, 'Two Sisters'.
Three sketches by legendary singer and musician Bob Dylan exceeded their estimates when they went under the auctioneer's hammer.
Three of his works, sold at Whyte's auction house in Dublin on Monday night after Lot 79, titled Two Sisters from his Drawn Blank Series, saw last minute frantic online bidding.
The lot along with two others, 80 and 81 drew a lot of attention from here and abroad.
All three were limited print pieces and the Two Sisters sold for €6,200 which had a starting bid of €2,400.
The Boxing Gym, lot 80 valued at up to €1,800 sold for €3,600 while his 2008 work, Log Cabin went for €1,800.
His drawings, paintings, and silkscreen-on-canvas compositions are not nearly as well known as his music heard round the world. He has been making art since the 1960s, when he came on the scene as a young folk singer in Greenwich Village.
Inspiration
Much of his visual art work is generated out of his tours and reflects the impressions made upon him by the people and places he has encountered.
A large part of his this work is influenced from songs such as, Blowin' in the Wind and Subterranean Homesick Blues to audiences everywhere which were produced between 1989 and 1992 while touring America, Europe, and Asia.
These expressionistic drawings, and the paintings born out of them, include street and interior scenes, landscapes, portraits, nudes, and still lives—images as poetic and personal as his music.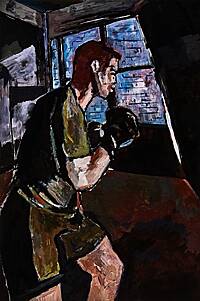 An image of Bob Dylan's sketch, 'The Boxing Gym'.
Dylan has been producing art alongside music all of his career, but it was only in 2008 when his first gallery exhibitions, The Drawn Blank series, went on sale to the public.
These prints sold out fairly quickly, with an average limited edition selling for between €1,740 and €5,800. The secondary market for Dylan art remains very scarce. Very few pieces appear or are available to buy through galleries.
James Whyte, director of Whyte's auctioneers said: "The works are presented in original paper portfolio with titled upper and protective leaf within. They are accompanied by a certificate of authenticity from Washington Green Fine Art and are in excellent condition. We are pleased all three were sold".