DIY
Sculpture made of wood and epoxy resin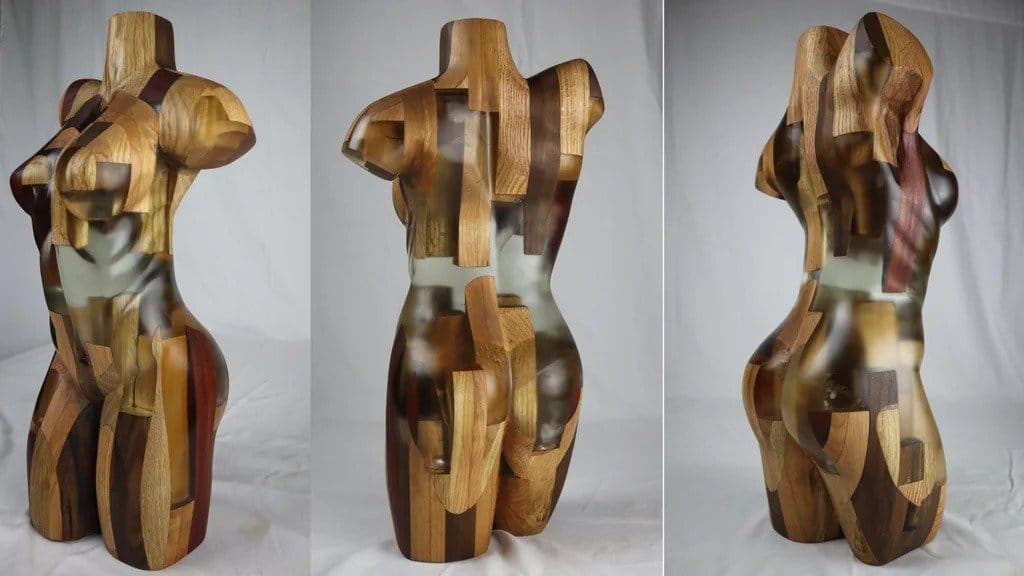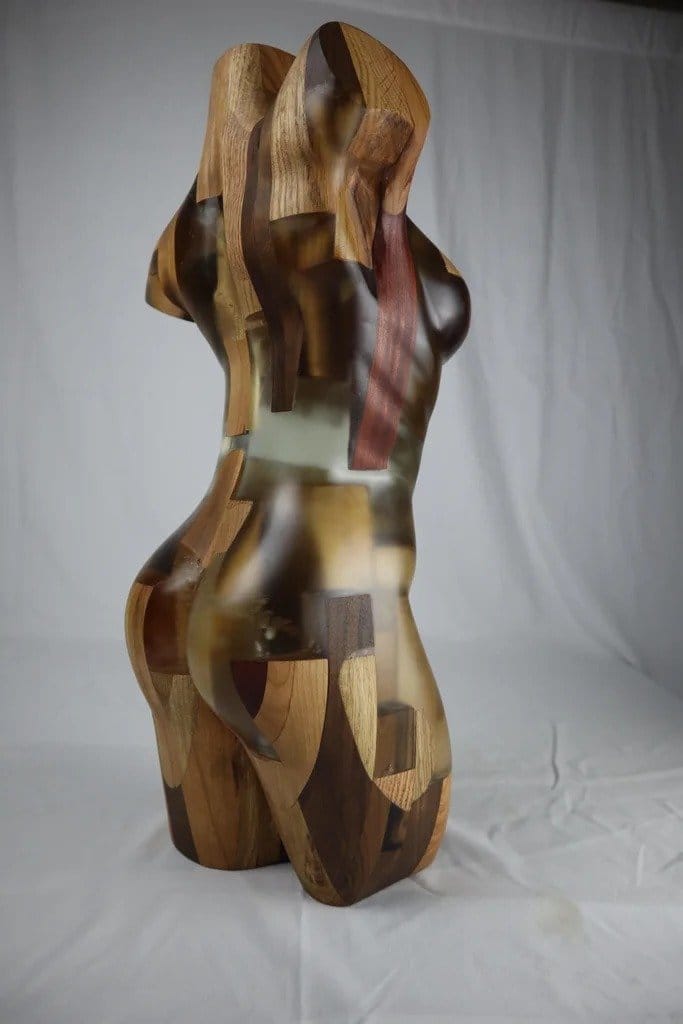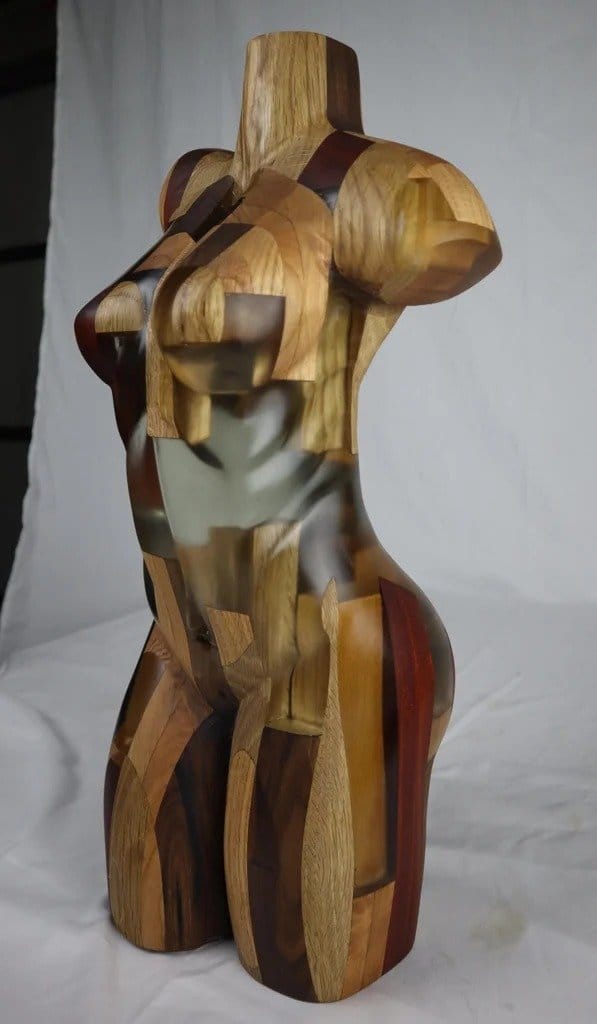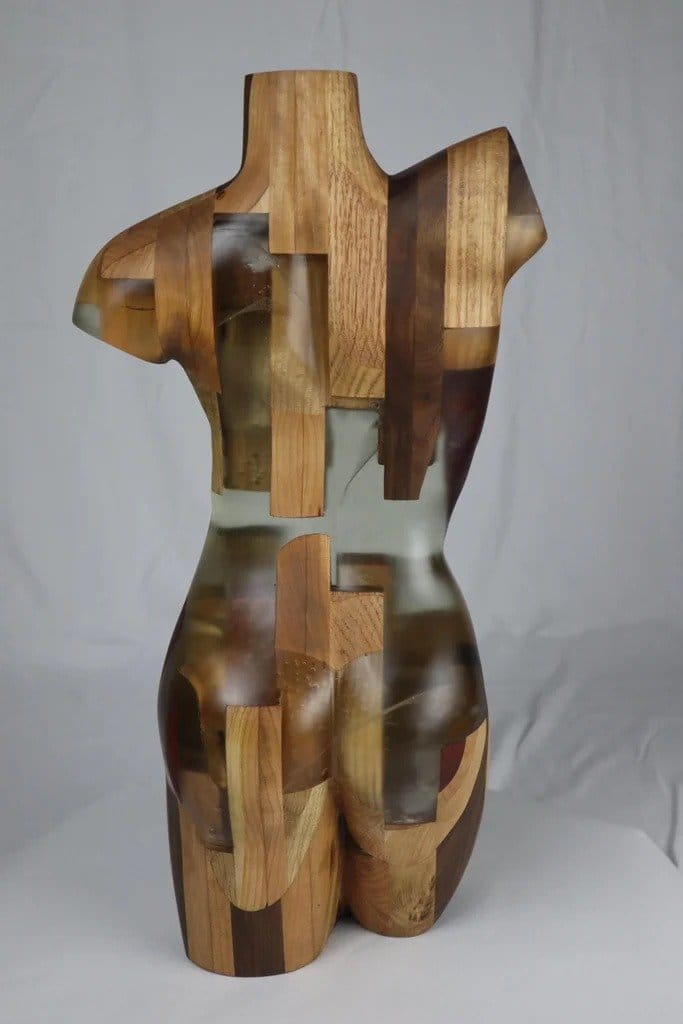 In this In this article, a DIY master will tell us how to make such a pretty sculpture from lumber and epoxy resin.
Tools and materials:
-Epoxy resin;
-Pigment;
-Lumber (English walnut, Brazilian rosewood, white oak, cherry);
-Angle grinder; -Chainsaw; – Grinder; – Planing machine;
– Containers for mixing resin;
– Rubanok;
– Circular machine;
– Joiner's glue;
Step one: sawing
For this project, the master used boards made of walnut, Brazilian rosewood, white oak and cherry. The boards are thin and he glues them to a thickness of 2.5 cm. When the glue dried, the boards were cut to the same thickness and cut off.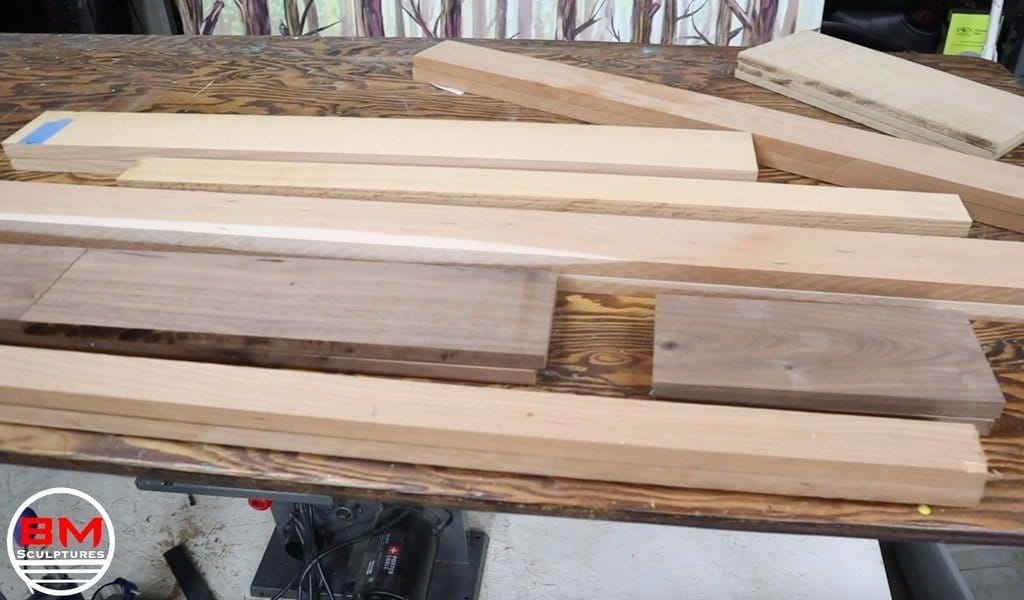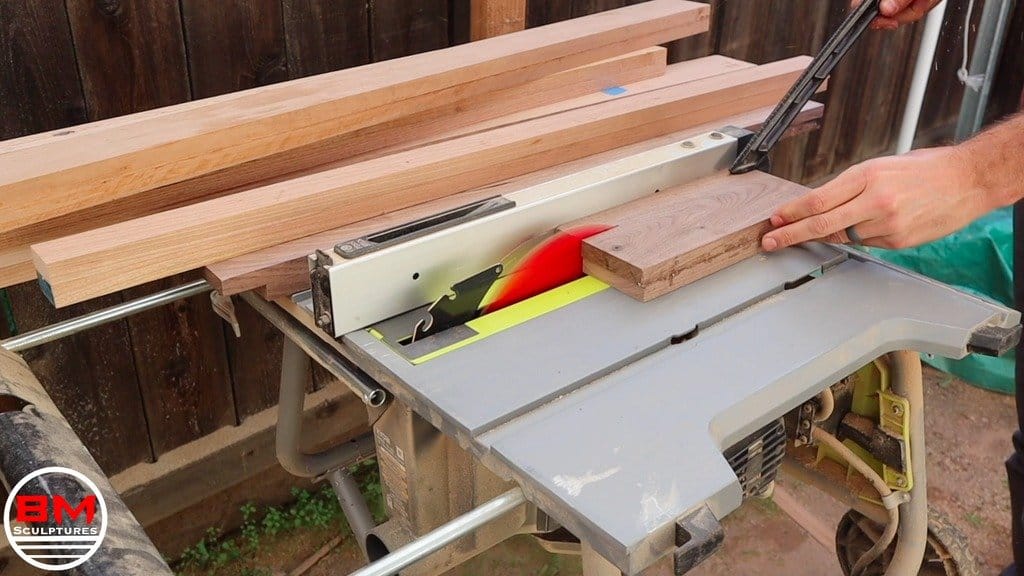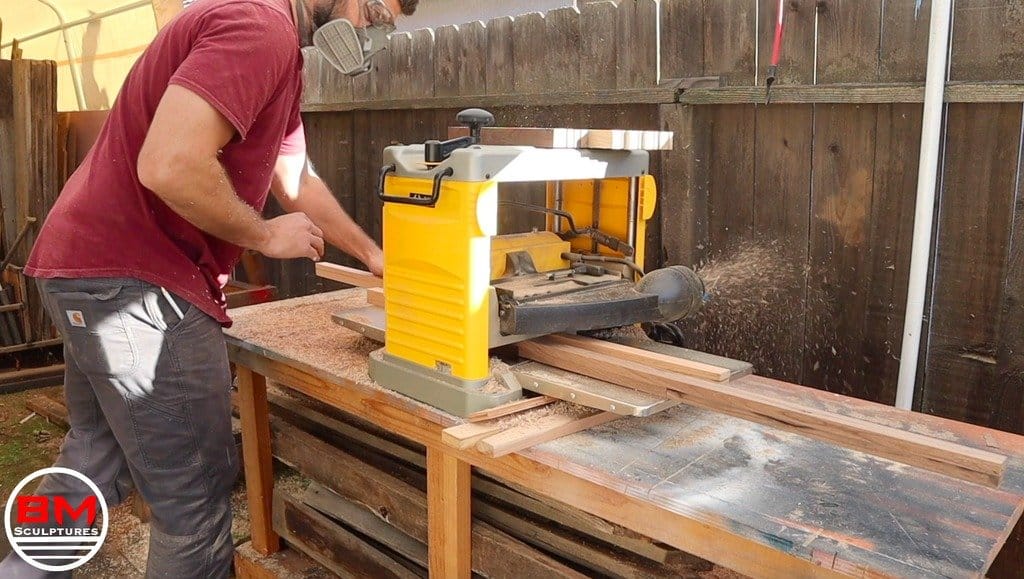 Then the master drew bars of arbitrary height on each board. The width of the bars is equal to the thickness of the boards, i.e. 2.5 cm. Next, you need to saw the boards into bars. Thus, many bars of different heights and from different types of wood were obtained.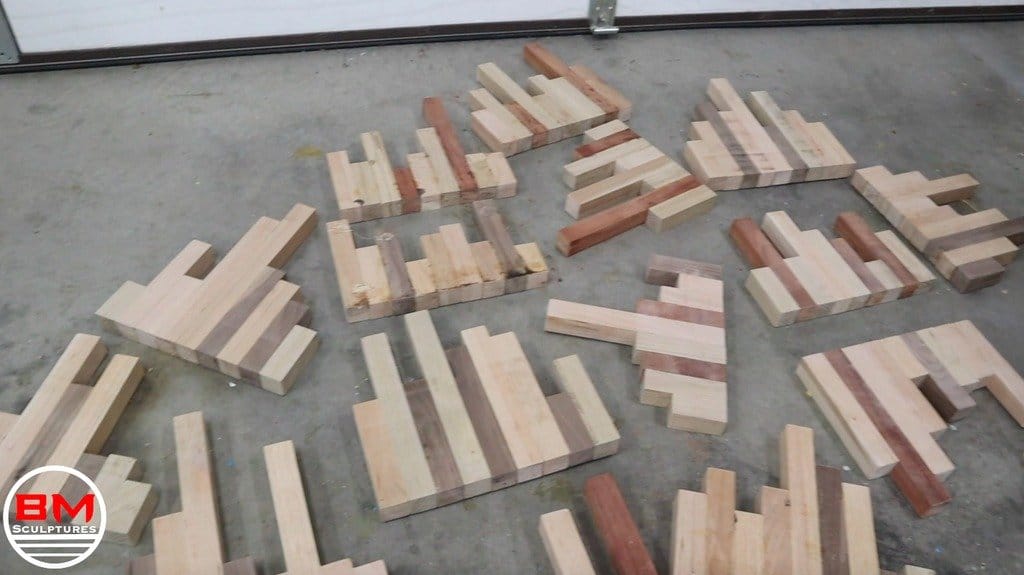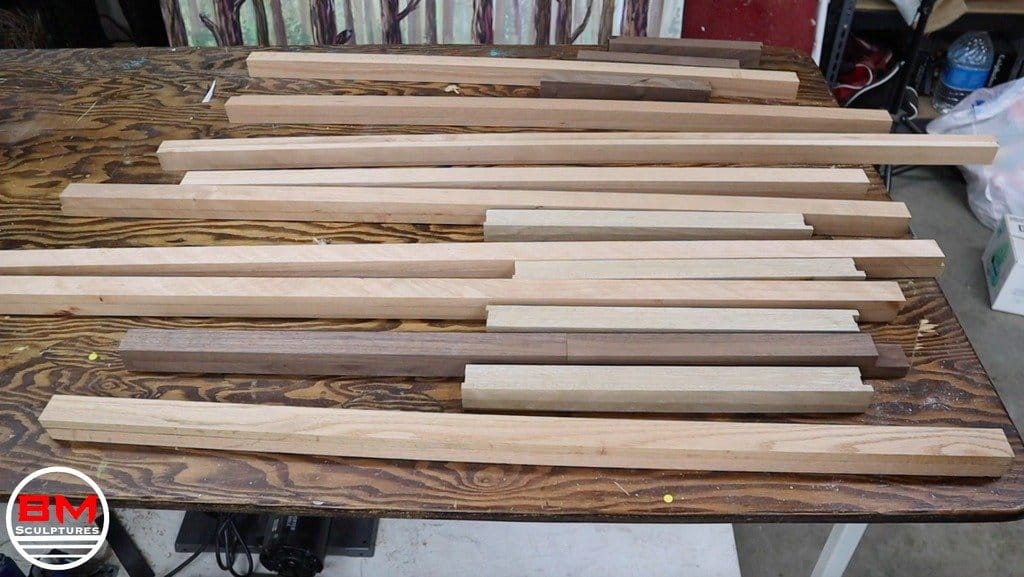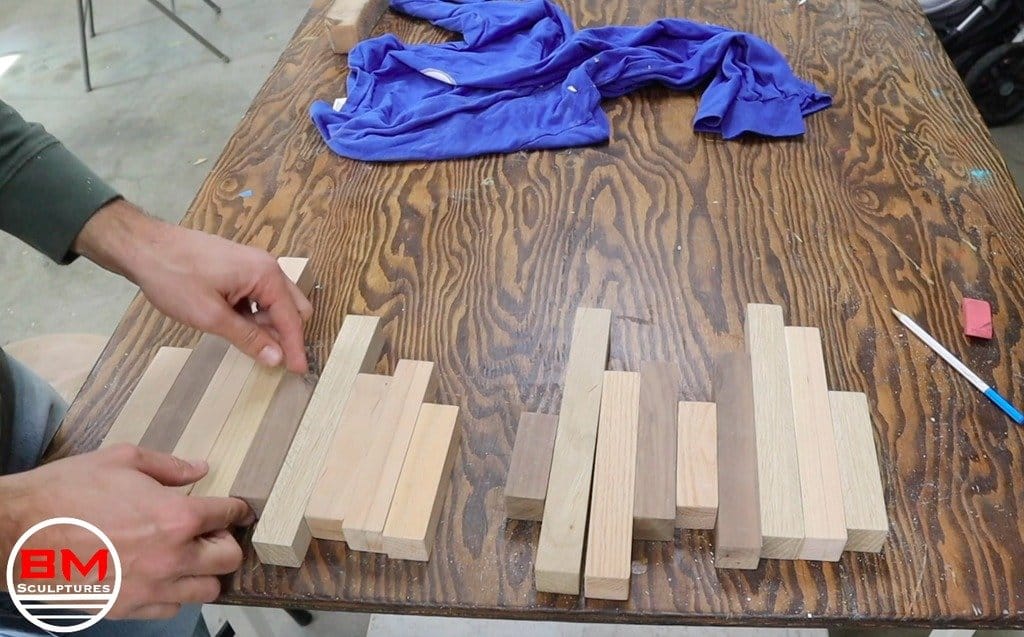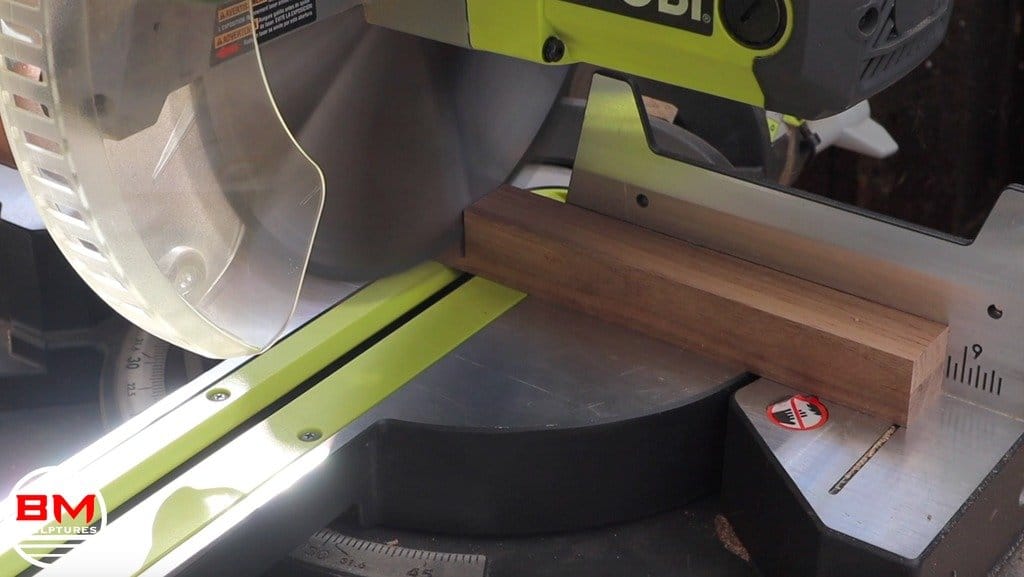 Step two: gluing
From these bars, I glued the blanks in random order. Each piece is glued together from eight bars. A total of 16 blanks are needed.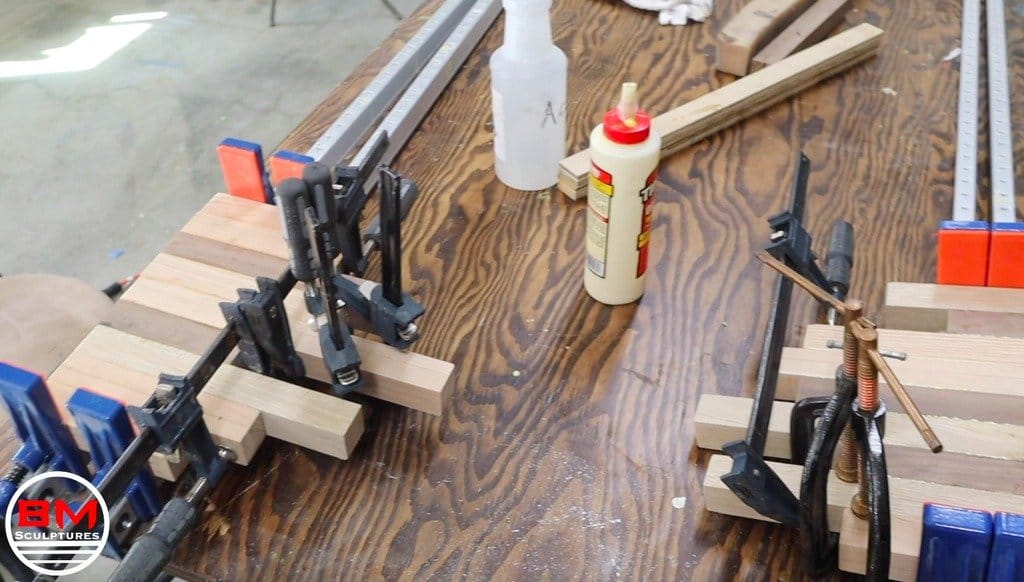 After the glue has dried, you need to cut the workpieces to the same thickness. To do this, he made a special guide, where he laid all the workpieces, and then drove them through the planer.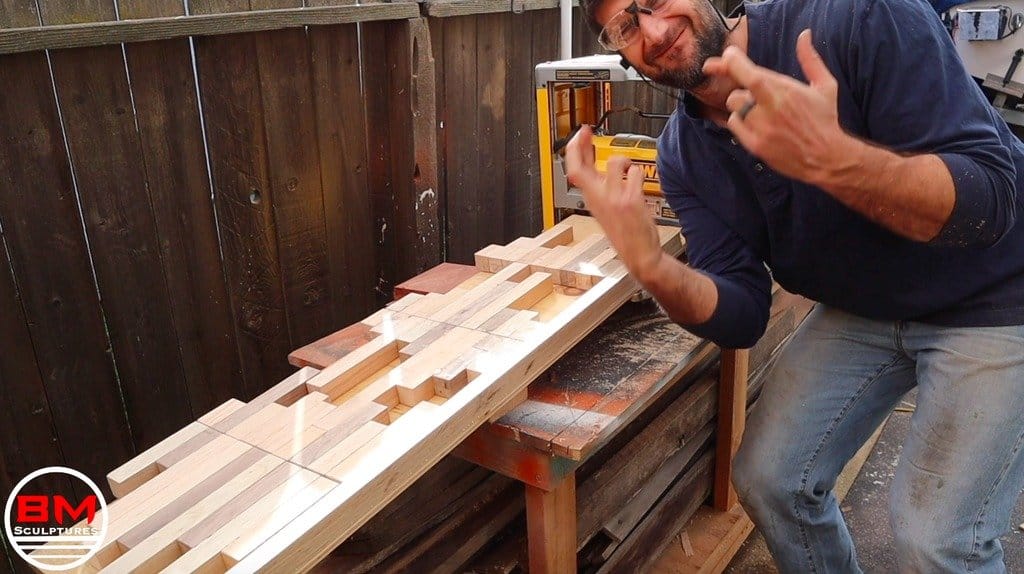 After shaving, I divided them into two parts and, by combining glued with epoxy resin, two large blanks. < br>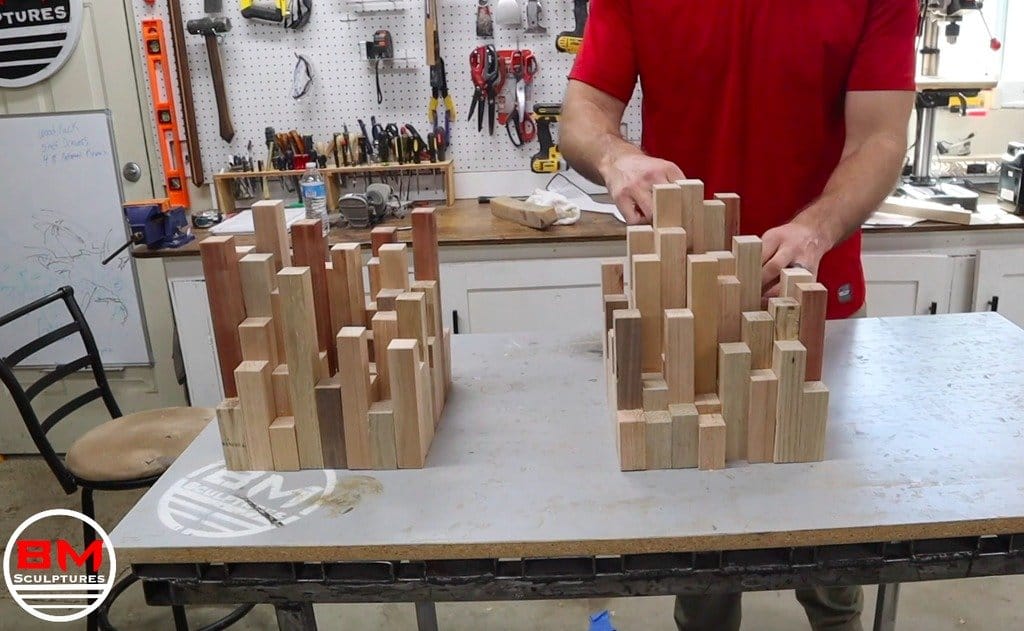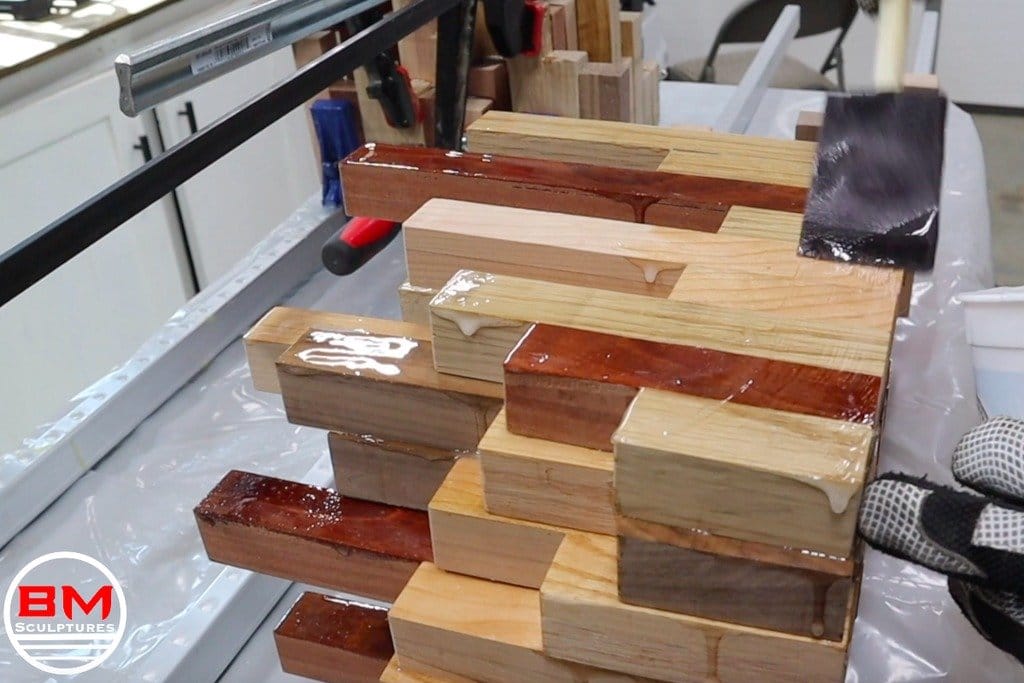 Step three: filling
Before pouring in the mold, the master covers the blanks on top with a penetrating epoxy resin. The point of the operation is to seal all the pores and prevent air from penetrating into the main body of epoxy.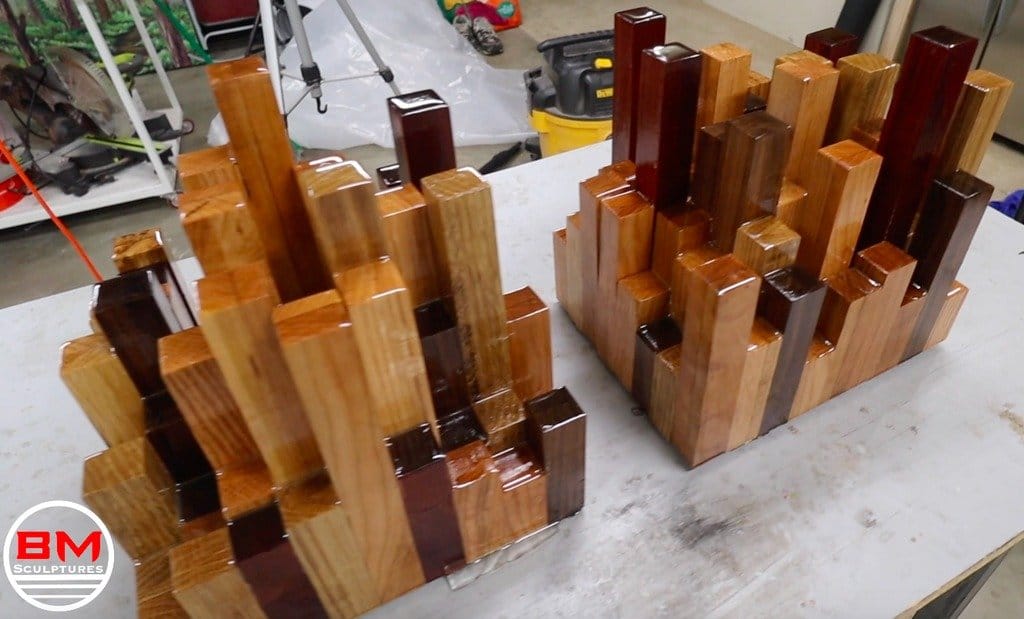 After the resin has polymerized, it places the blanks in a mold and fills them with epoxy.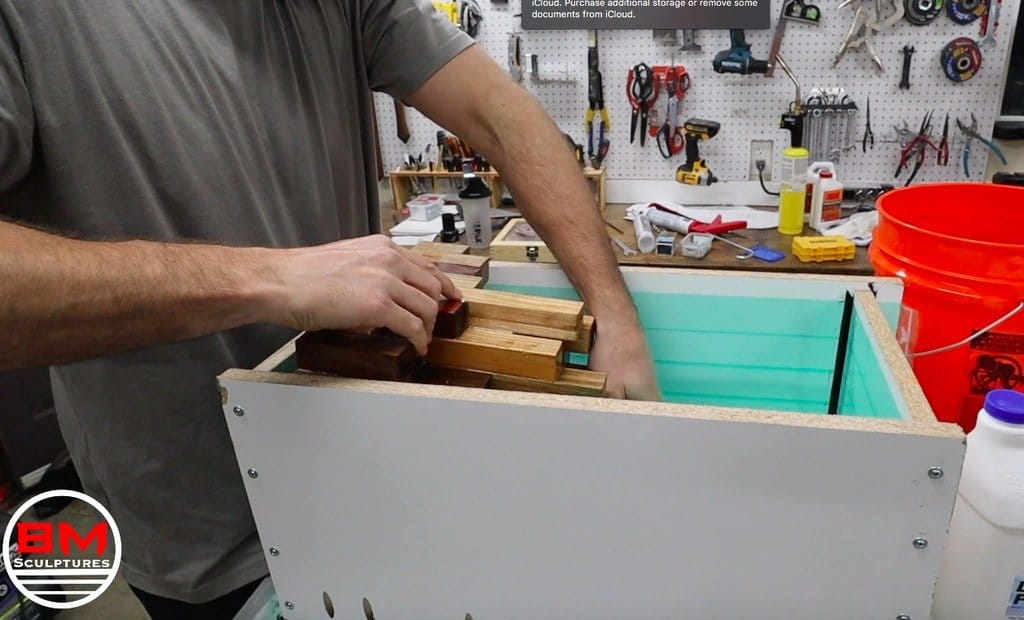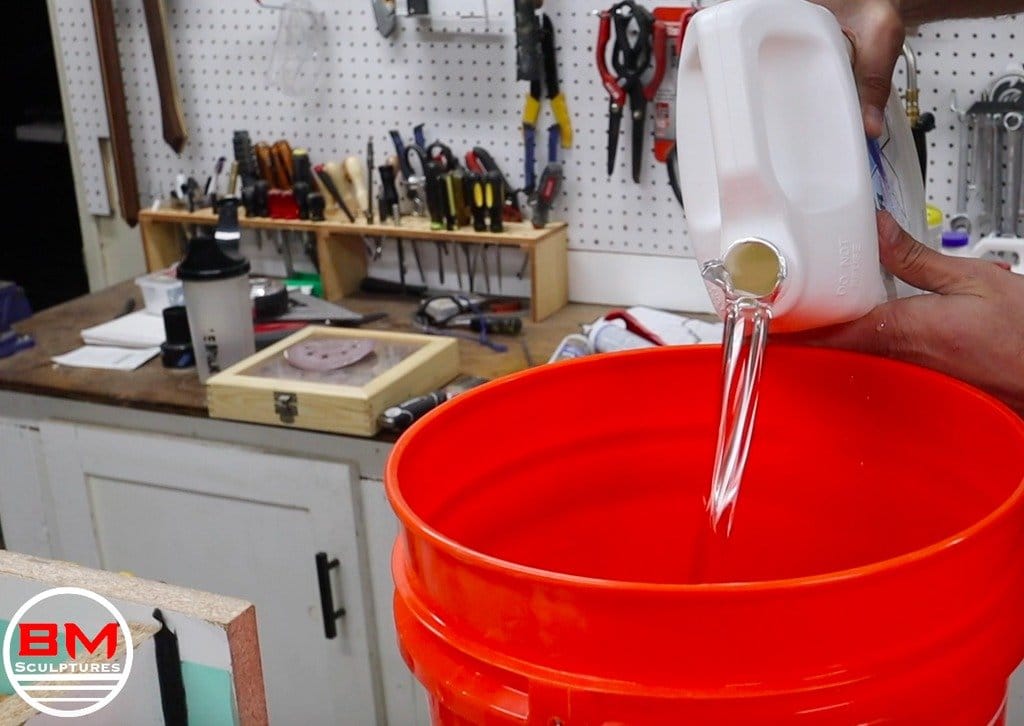 After polymerization takes the block out of the form.

Step four : carving
Now you can start the most interesting thing – carving the sculpture.
The main, rough part, he carves with a chainsaw. Then he continued processing angle grinders. And finally I finished my work with a straight grinder.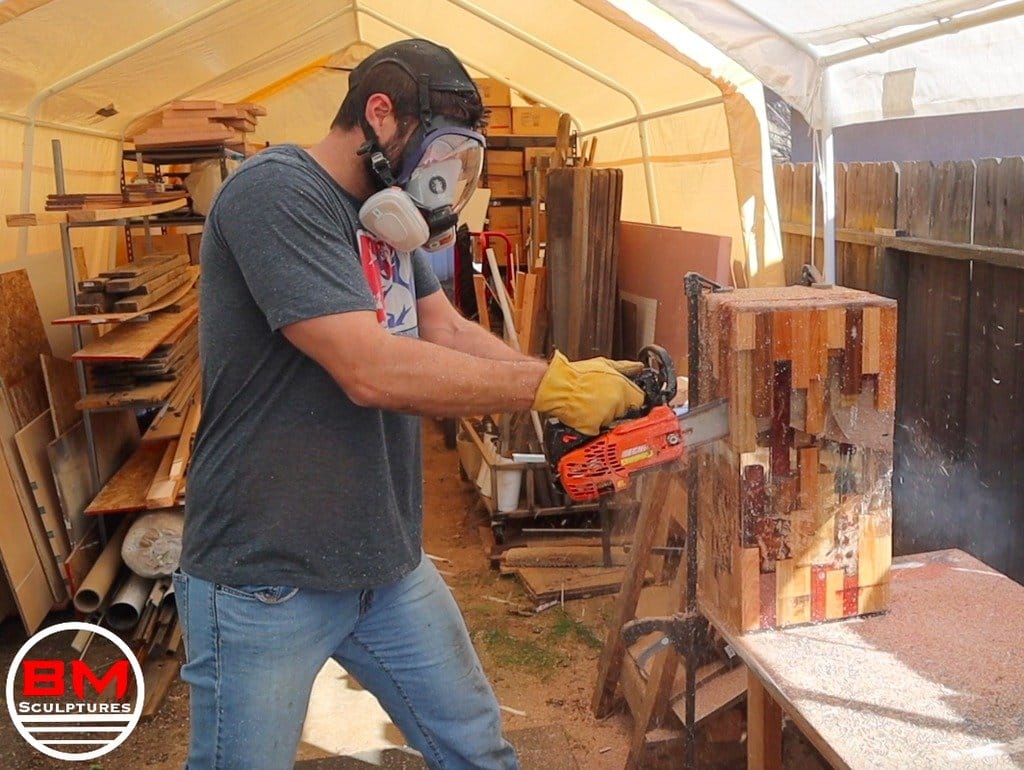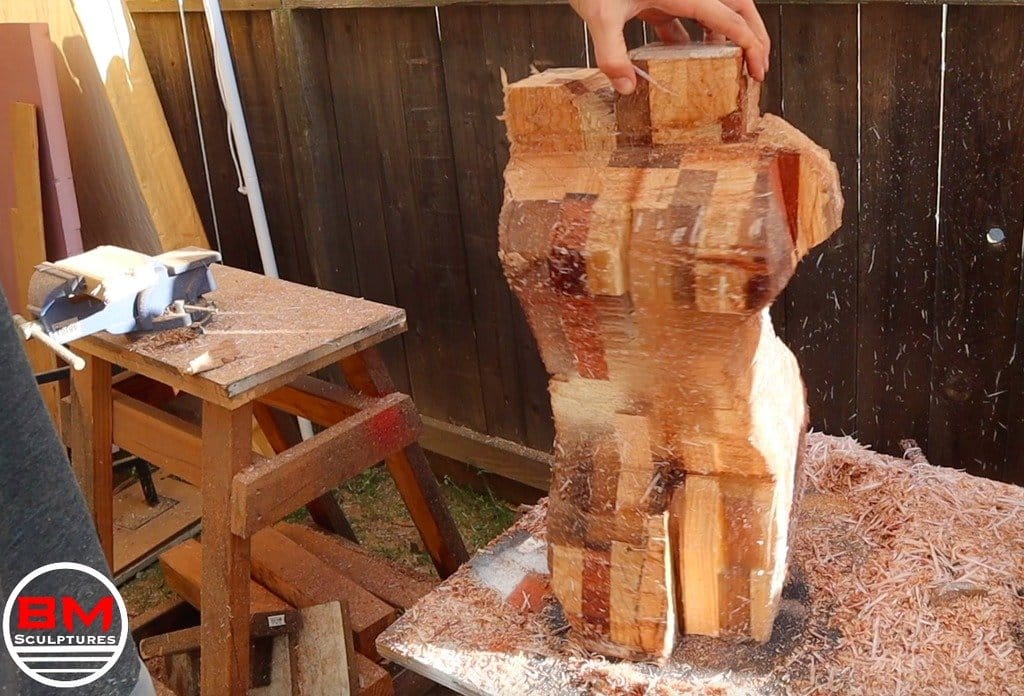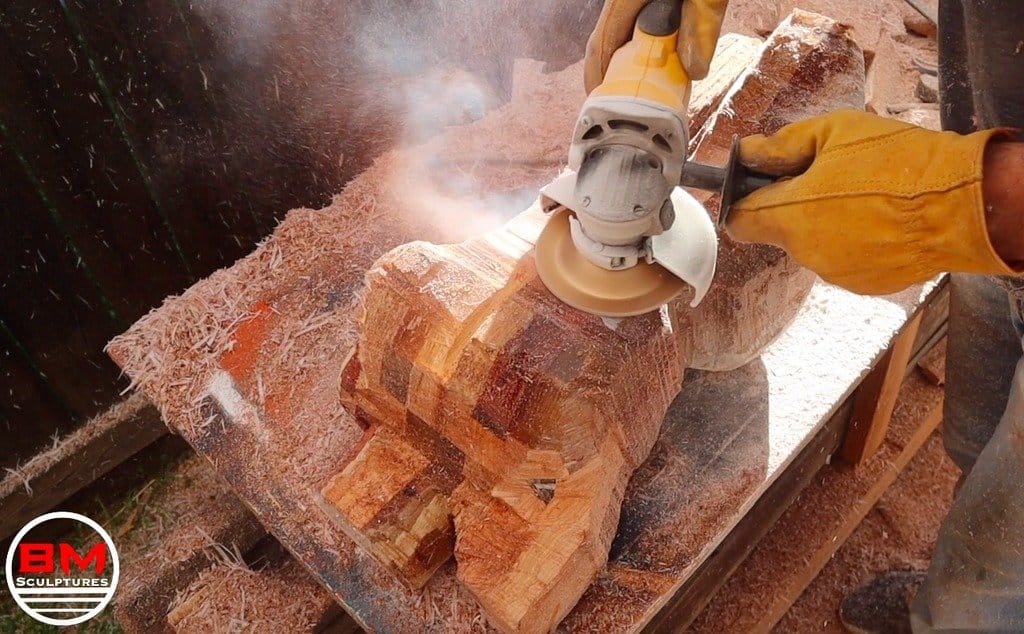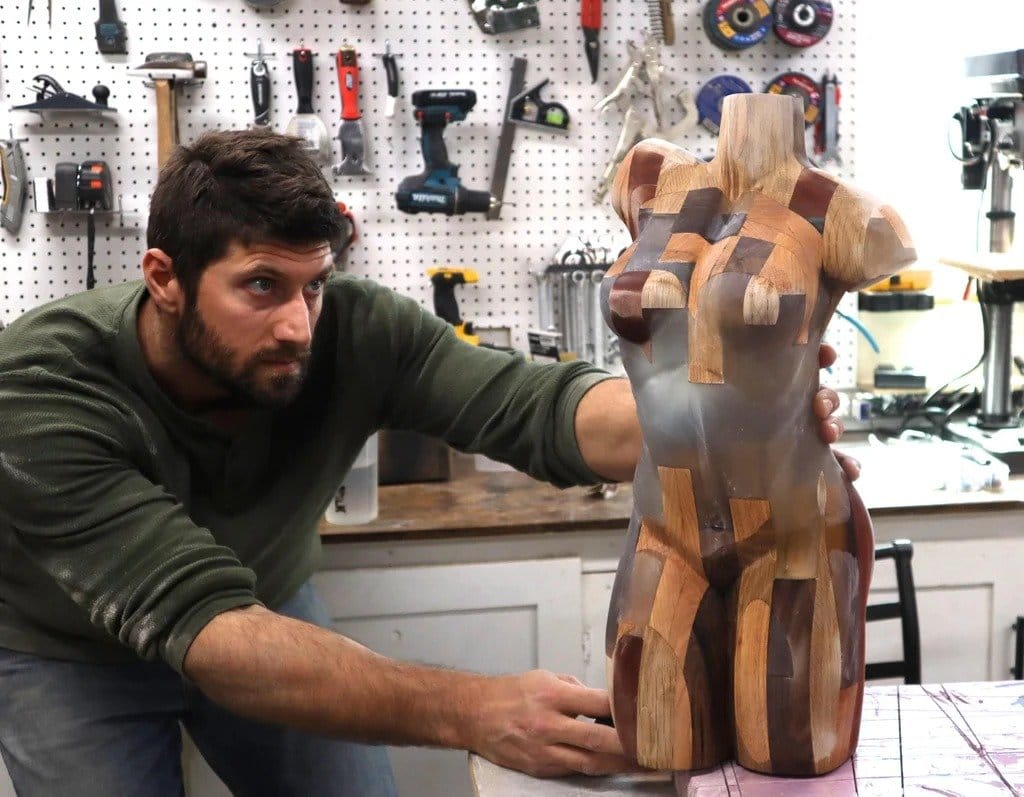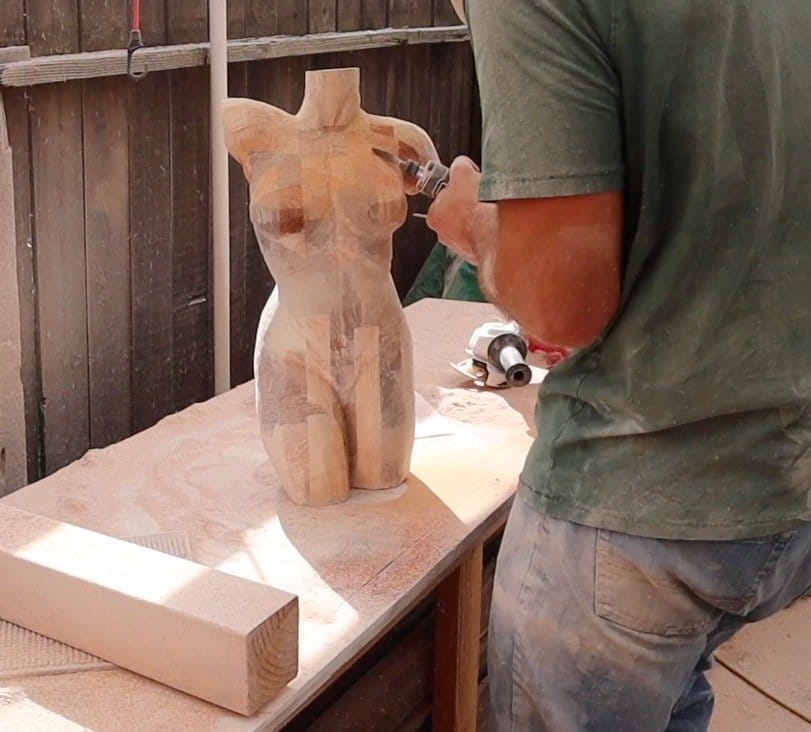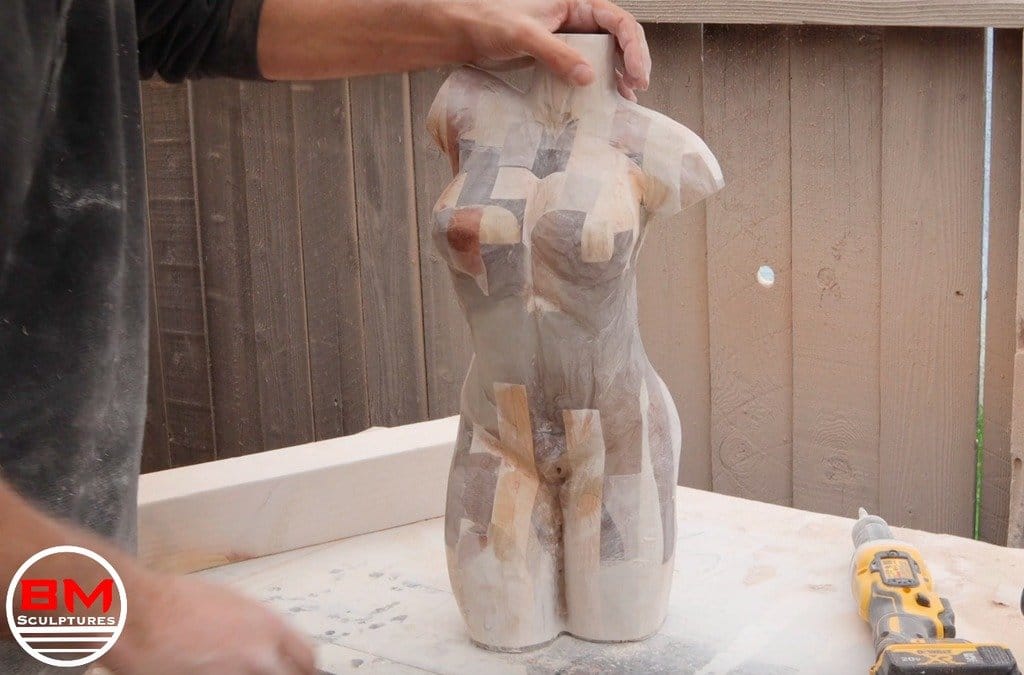 Step five: removing chips and grinding
After cutting, the epoxy has chipped off in some places. The master filled these chips and cracks with epoxy and, after polymerization, sanded the entire sculpture.
He first polished with an orbital sander with 220 grit sandpaper. Then I sanded it by hand with 400 sandpaper. The last sanding – on wet, sandpaper 600 grit.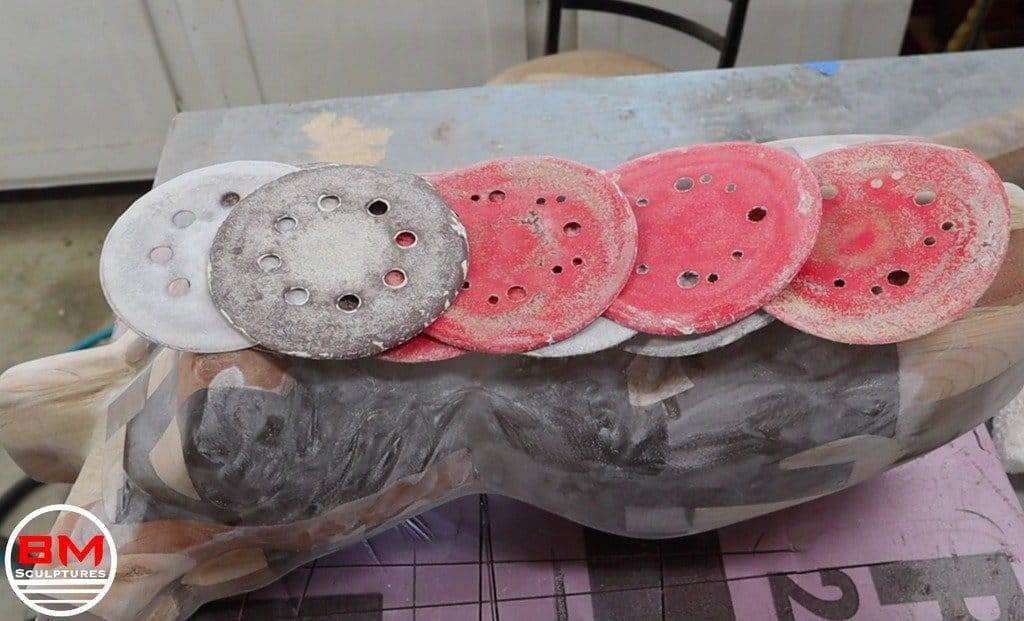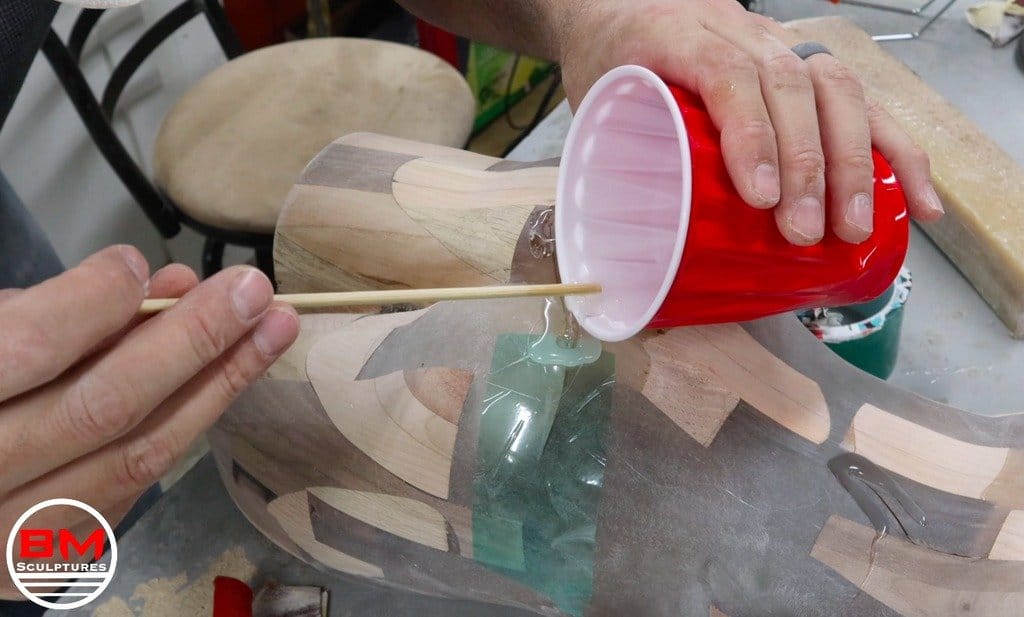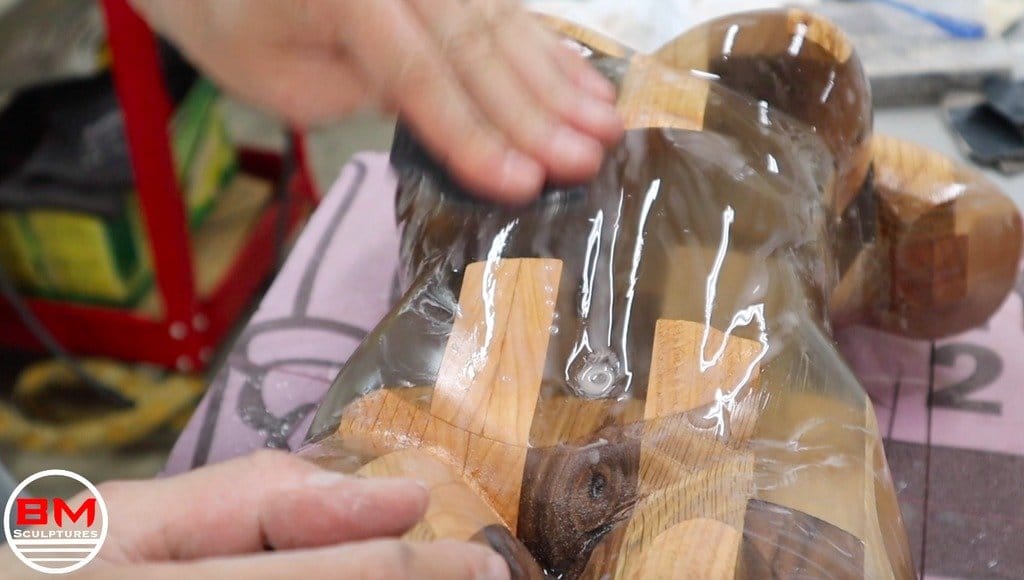 Step Six: Polishing
Once the sculpture has been sanded, it's time to finish. The craftsman used a Festool high-strength coating for wood and epoxy. The coating is applied in several layers with polishing between layers.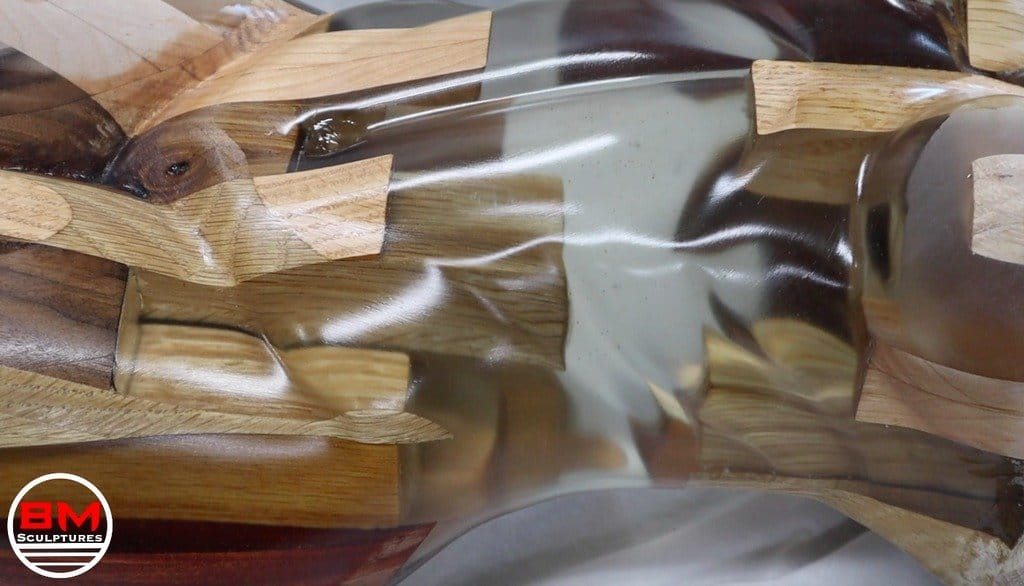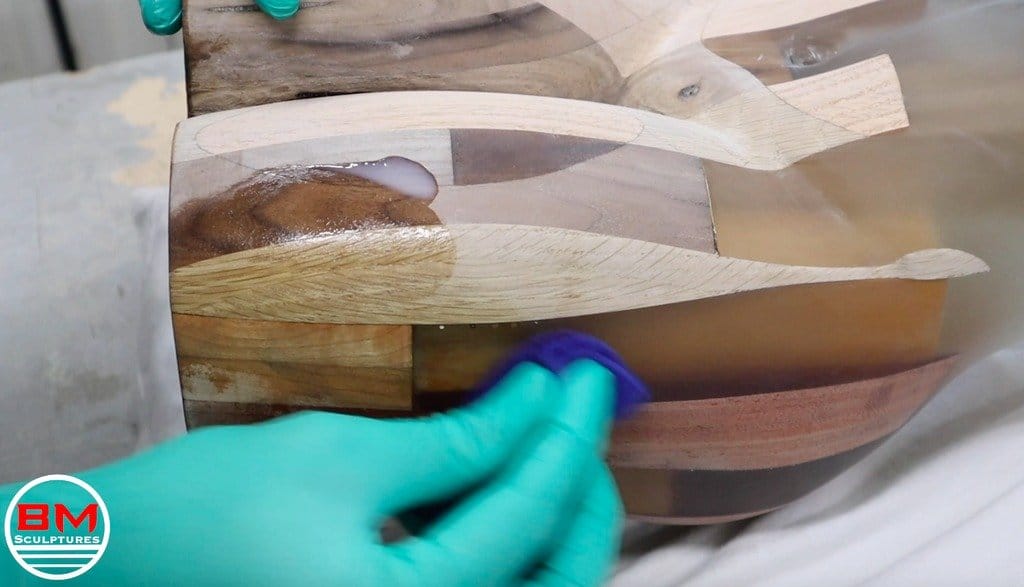 Everything is ready, here is such an interesting product from the master.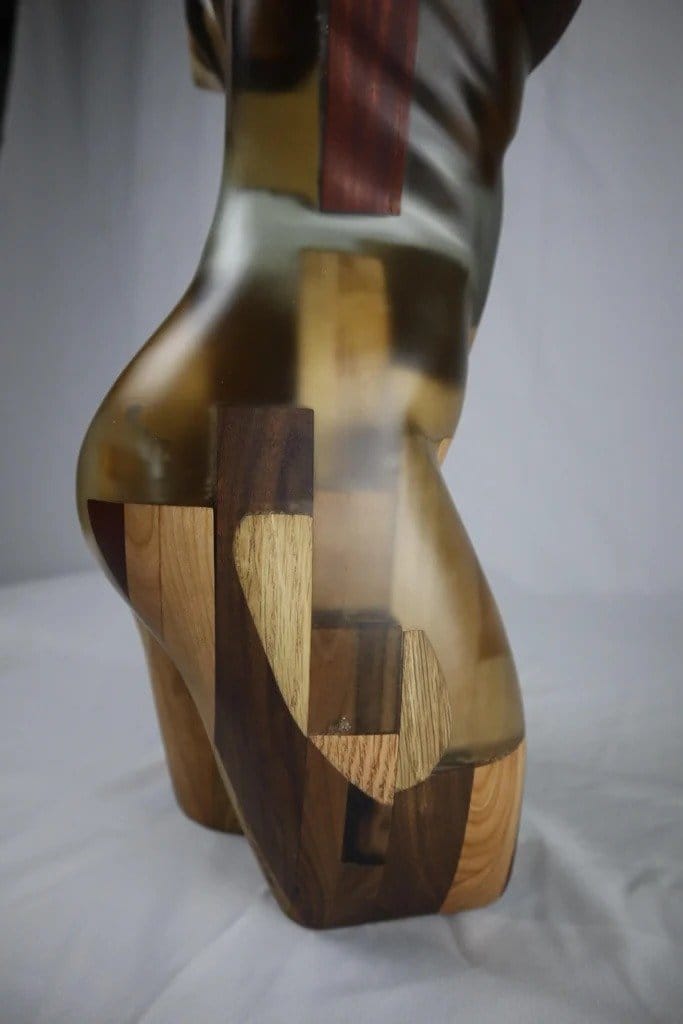 And on the video you can watch the whole process of making such a product.