DIY
Repair of a radio-controlled aircraft of the F3P class
Hello dear readers. I present to your attention the process of repairing an aerobatic hall aircraft of the F3P "Click" class. Film A little background. About two weeks ago, our team of modelers went to the gym for training flights on F3P aircraft.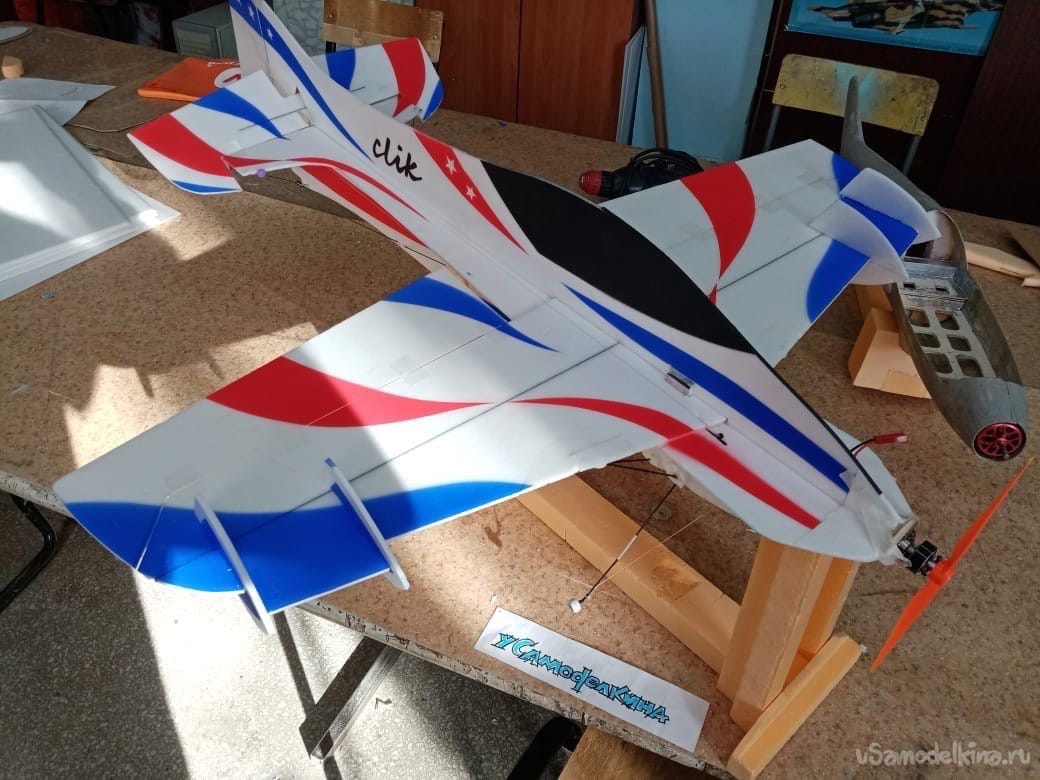 On one of my flights, I flew too close to the gym wall and the wing caught on the hook. A volleyball net was attached to this hook. Having made a loop around the obstacle, the plane fell and hit the chair under the hook with its wing.

additional planes on the wing, and the carbon reinforcement came off.
I decided to start the repair by replacing additional planes on the wing.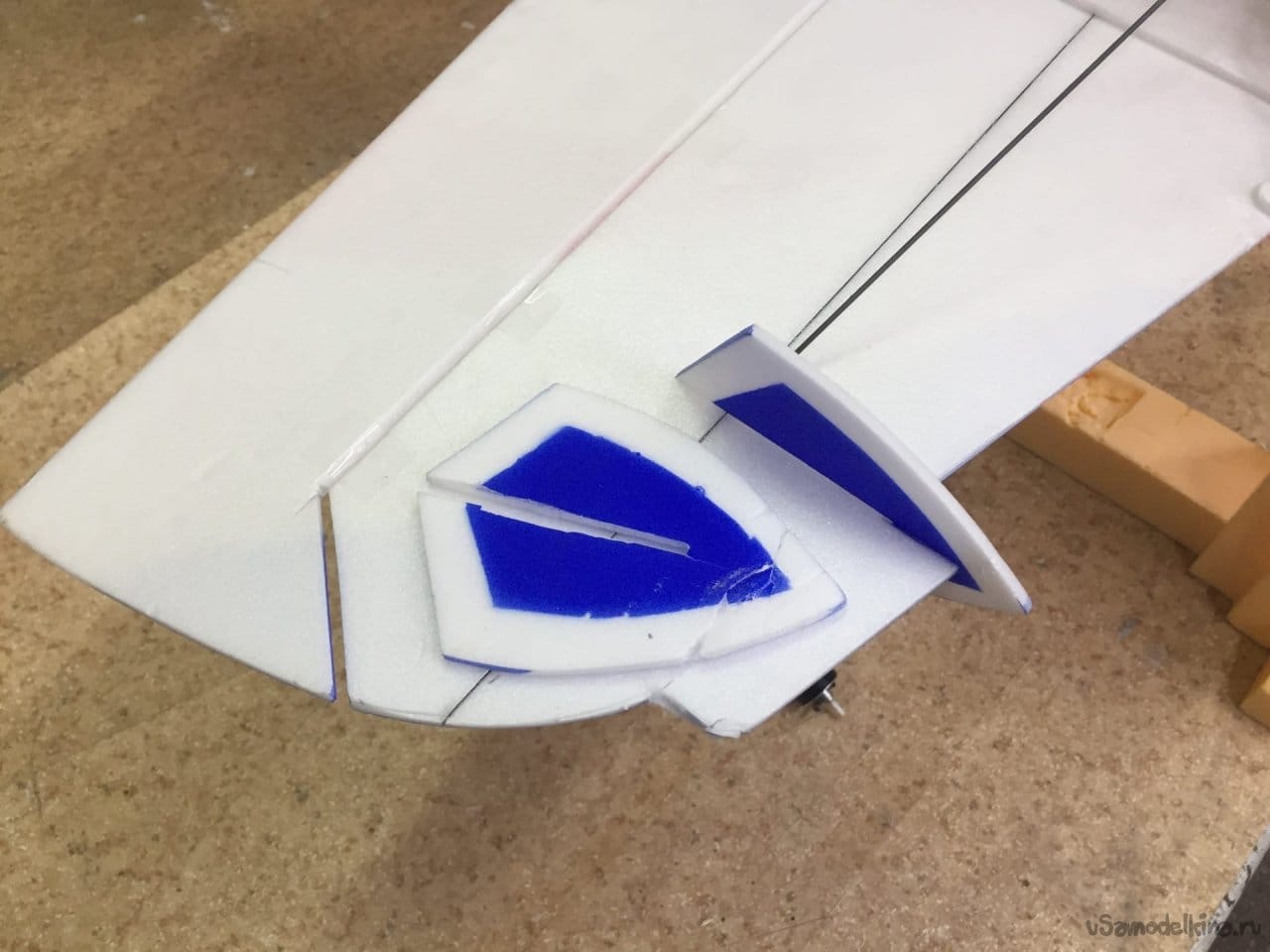 Having peeled off the broken plane, I transferred it to a piece of ceiling tile and cut out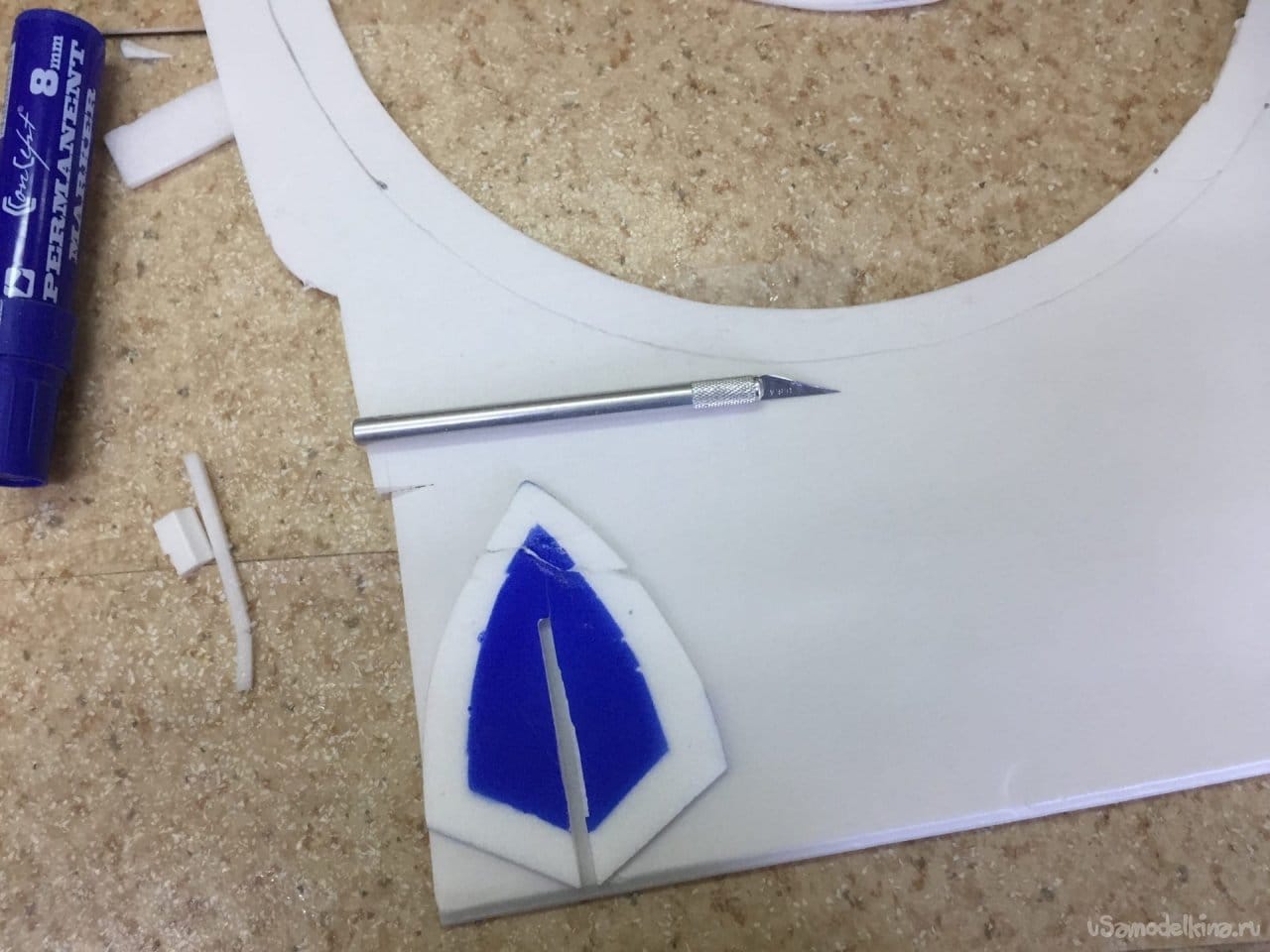 Then, using a marker, I painted the plane blue, because I was too lazy to get the airbrush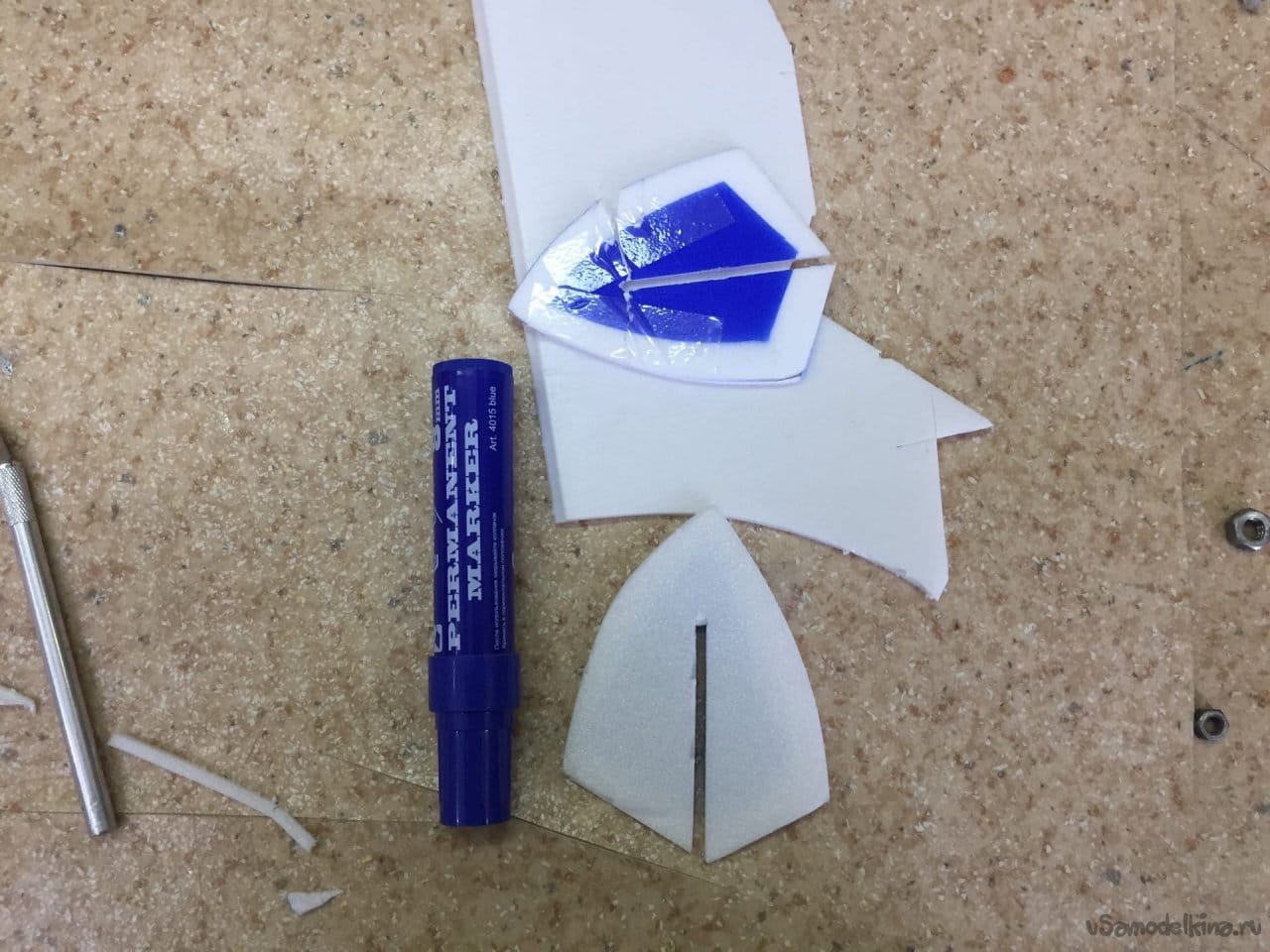 After that I glued this triangle to the wing with Titanium glue.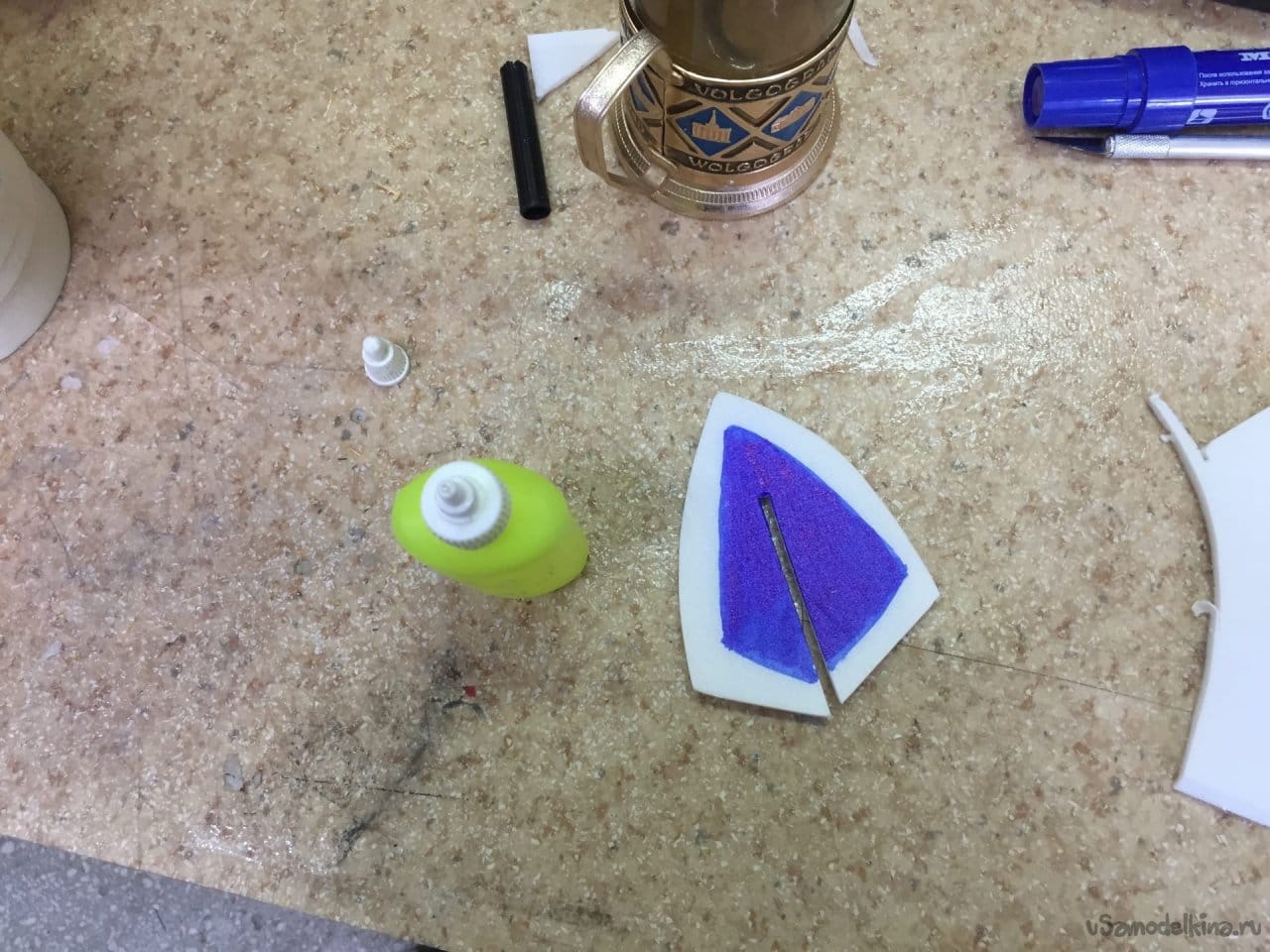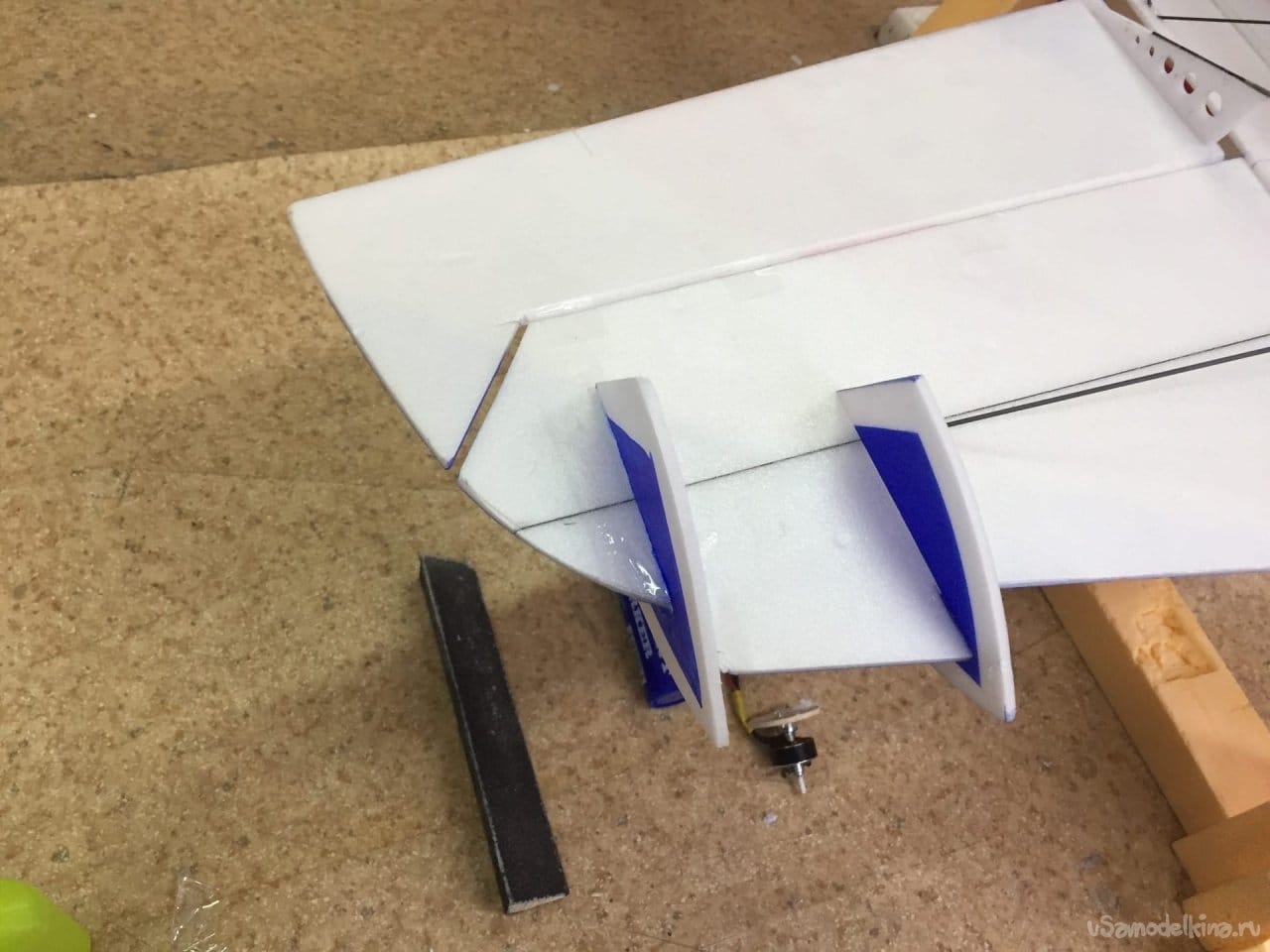 We do the same procedure on second wing console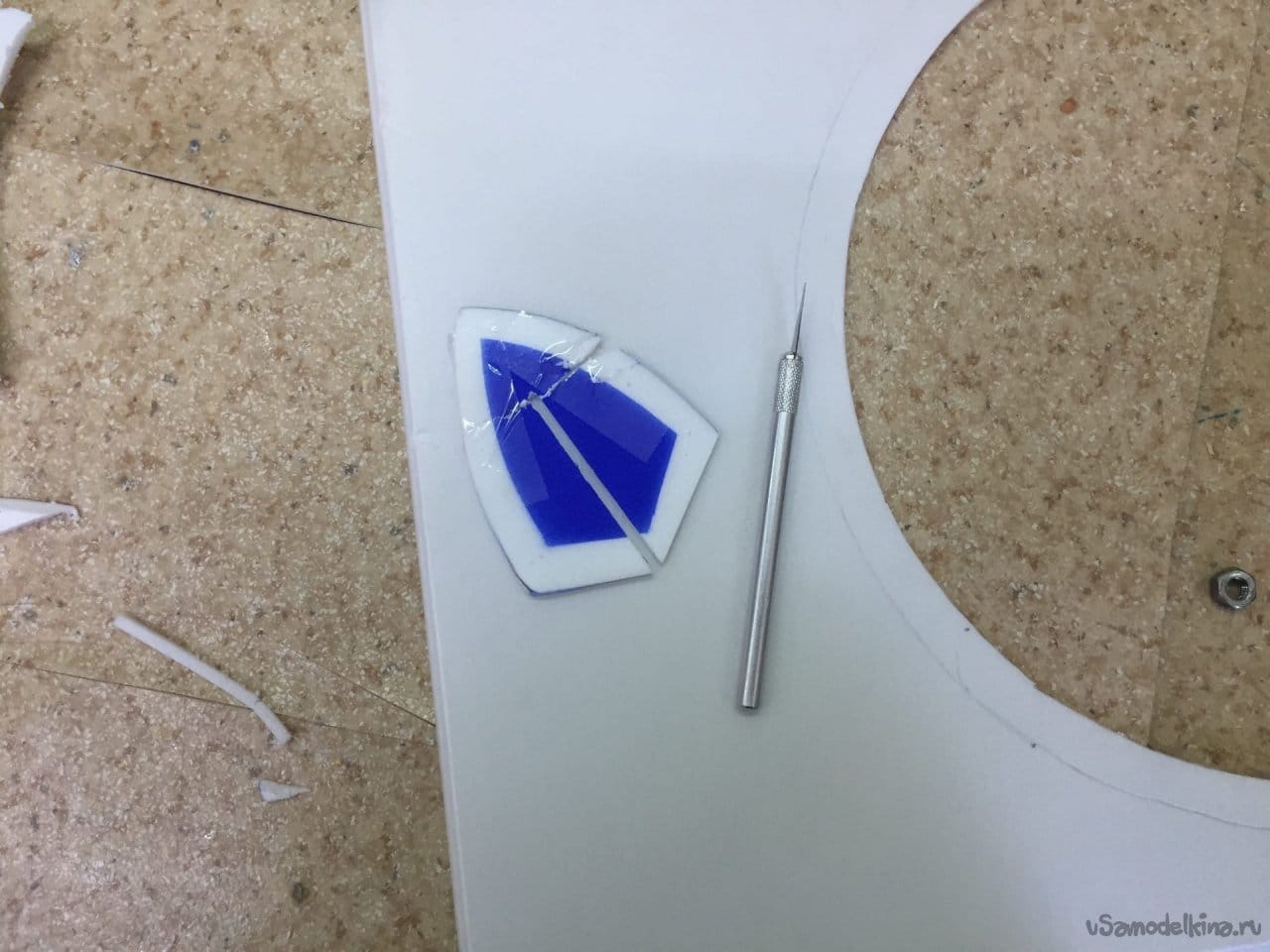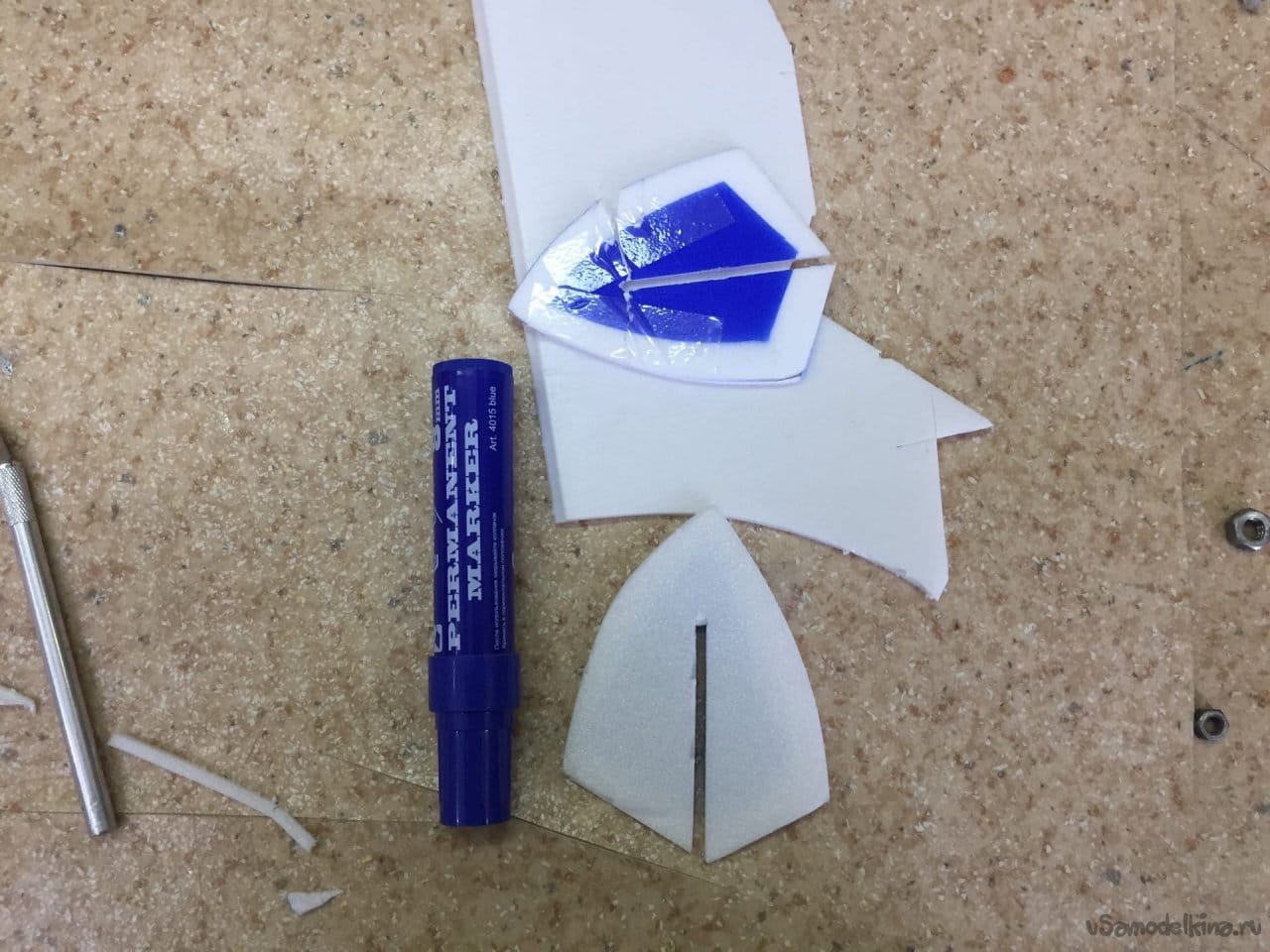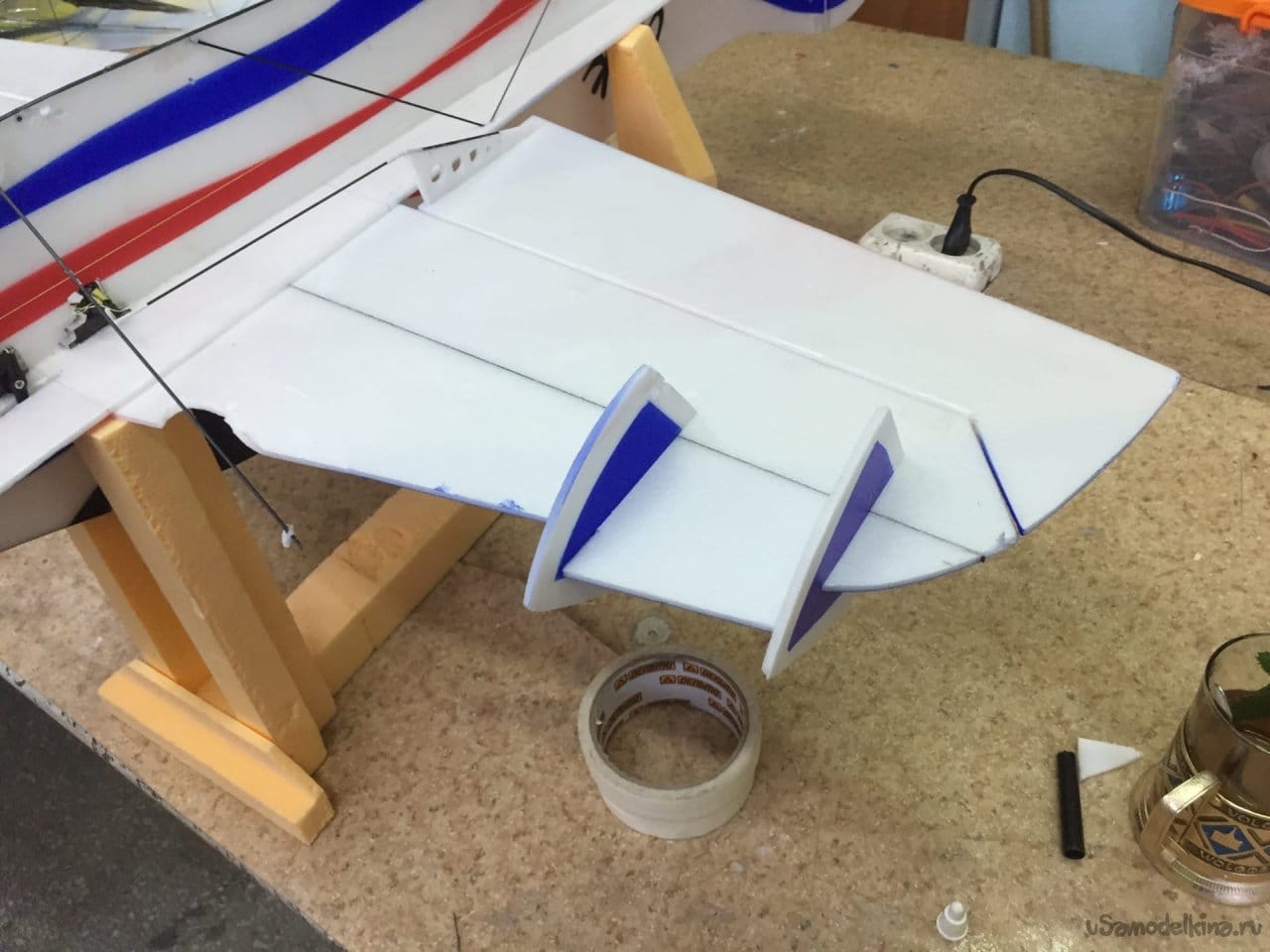 Let's continue. I am using ceiling tile adhesive to glue the carbon fiber reinforcement on the wing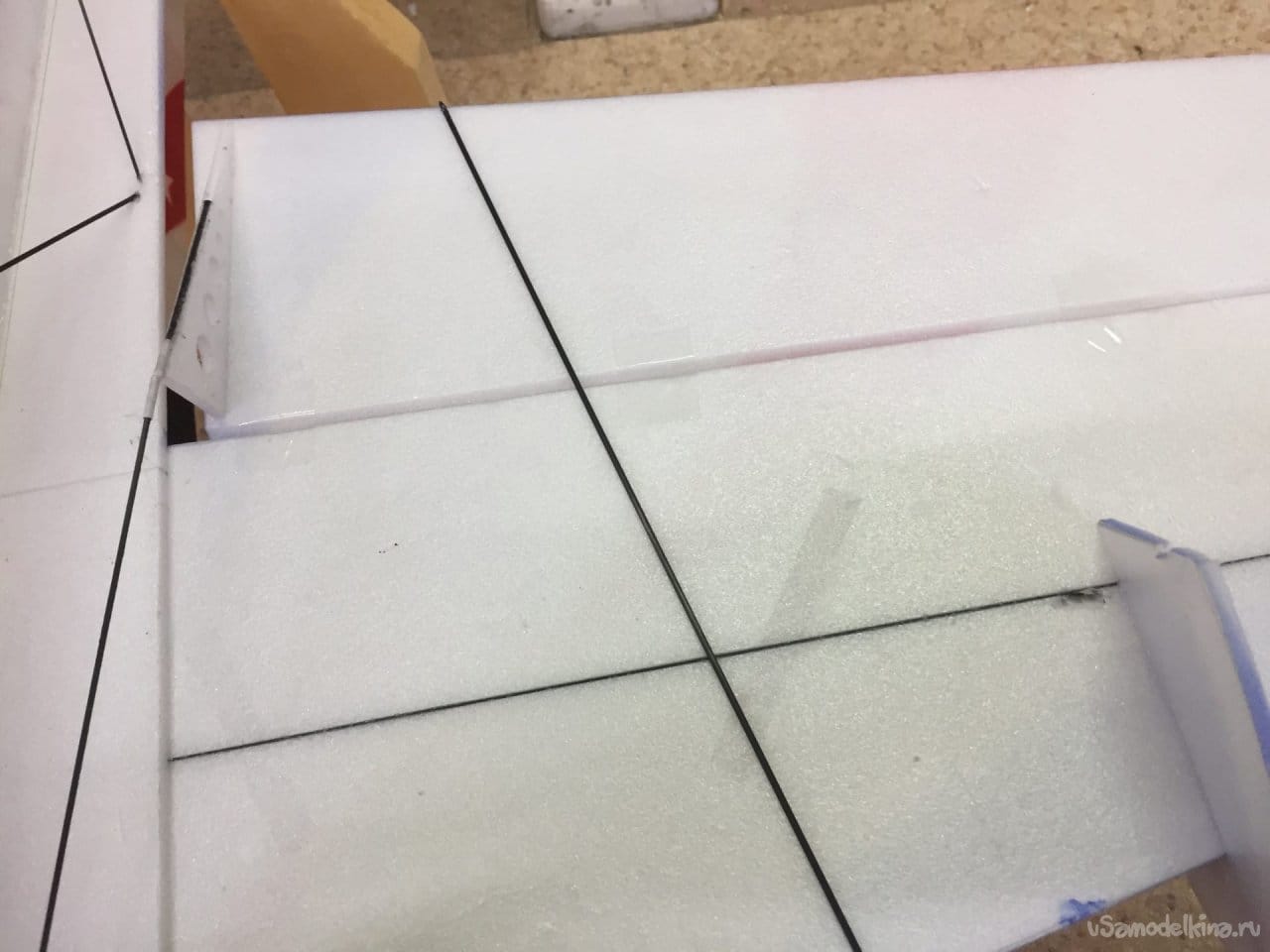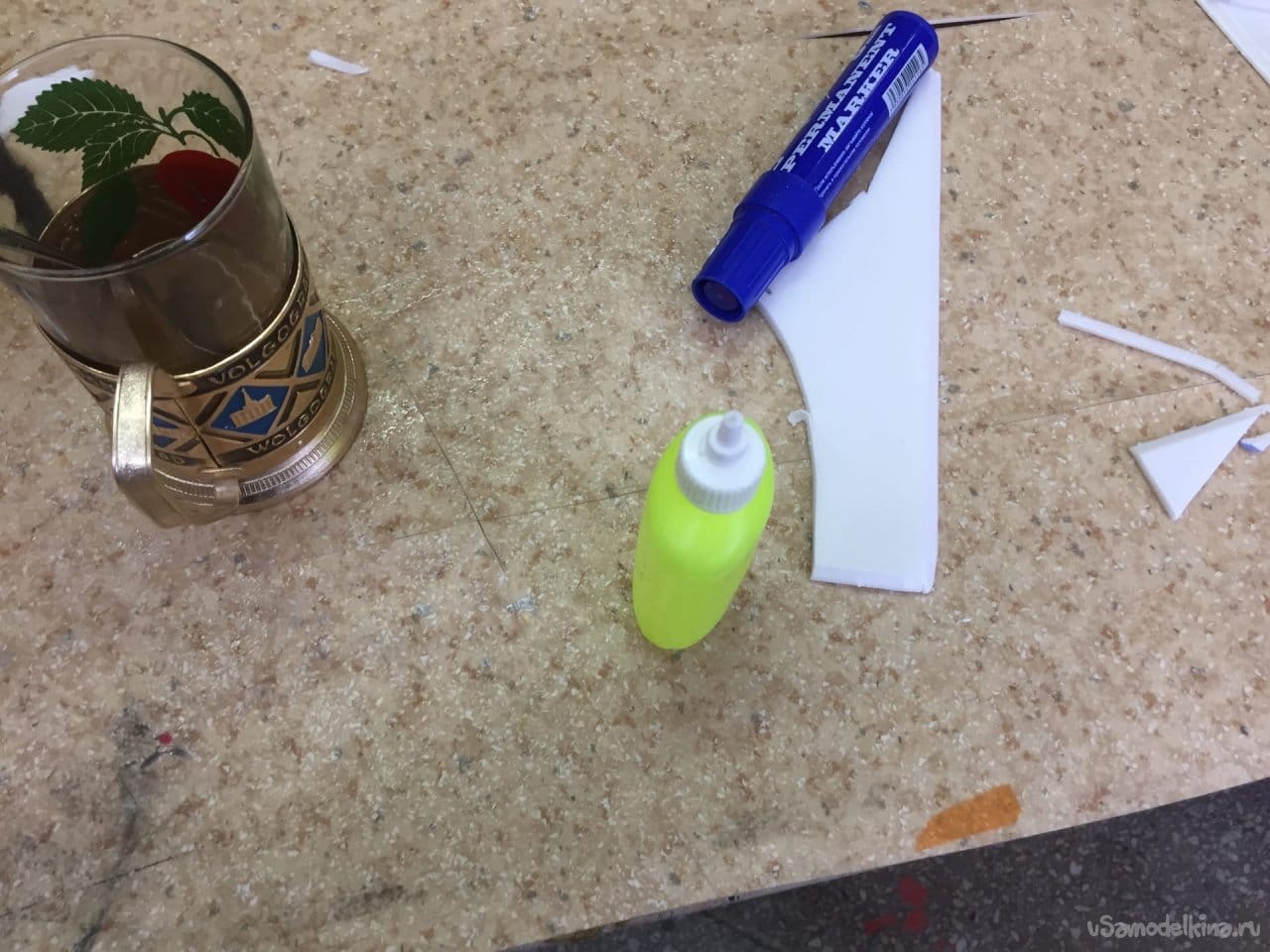 Then I decided to glue a piece of the wing that broke off when it fell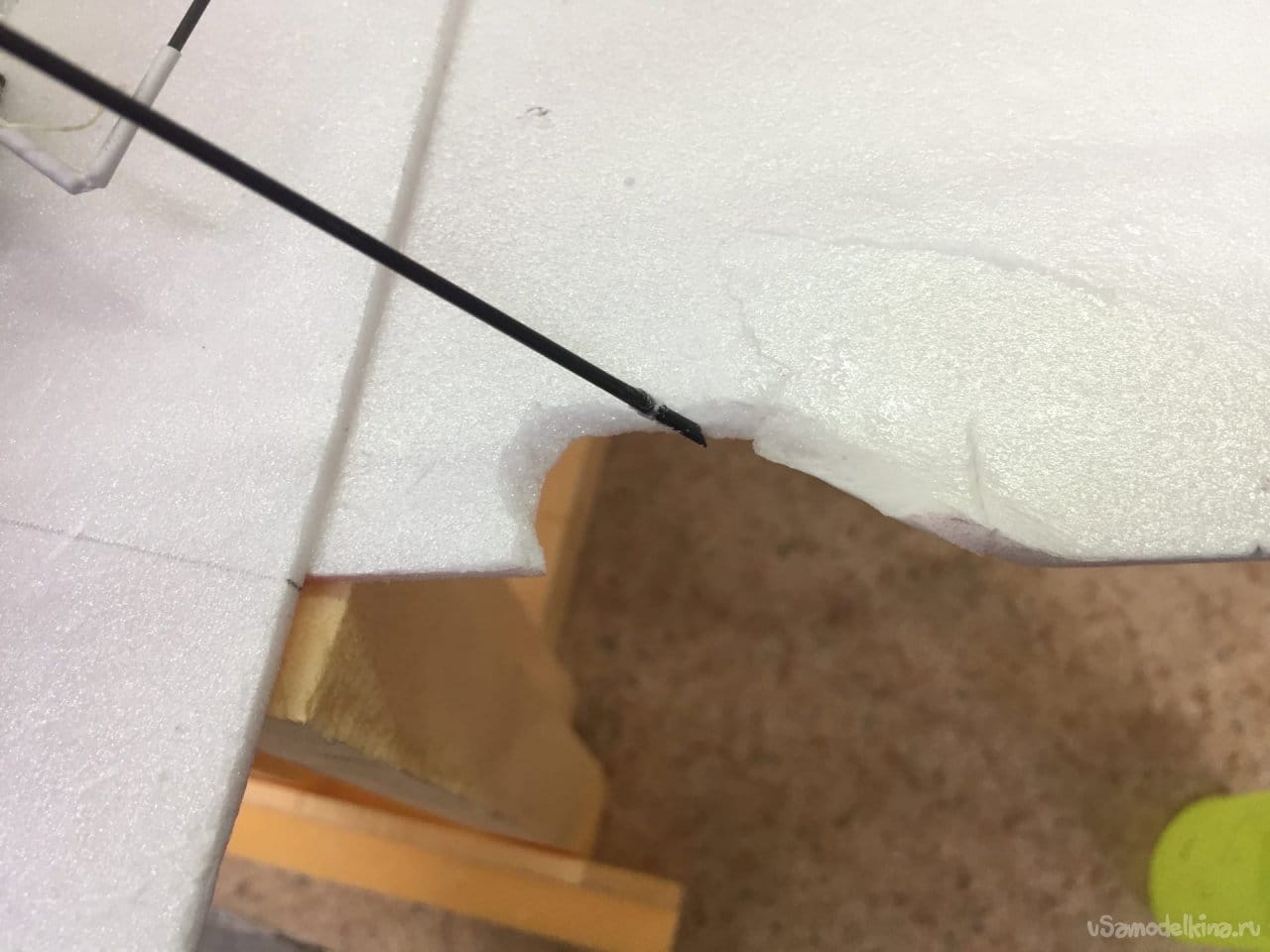 I cut out a rectangle with a knife to make it easier to paste in the missing piece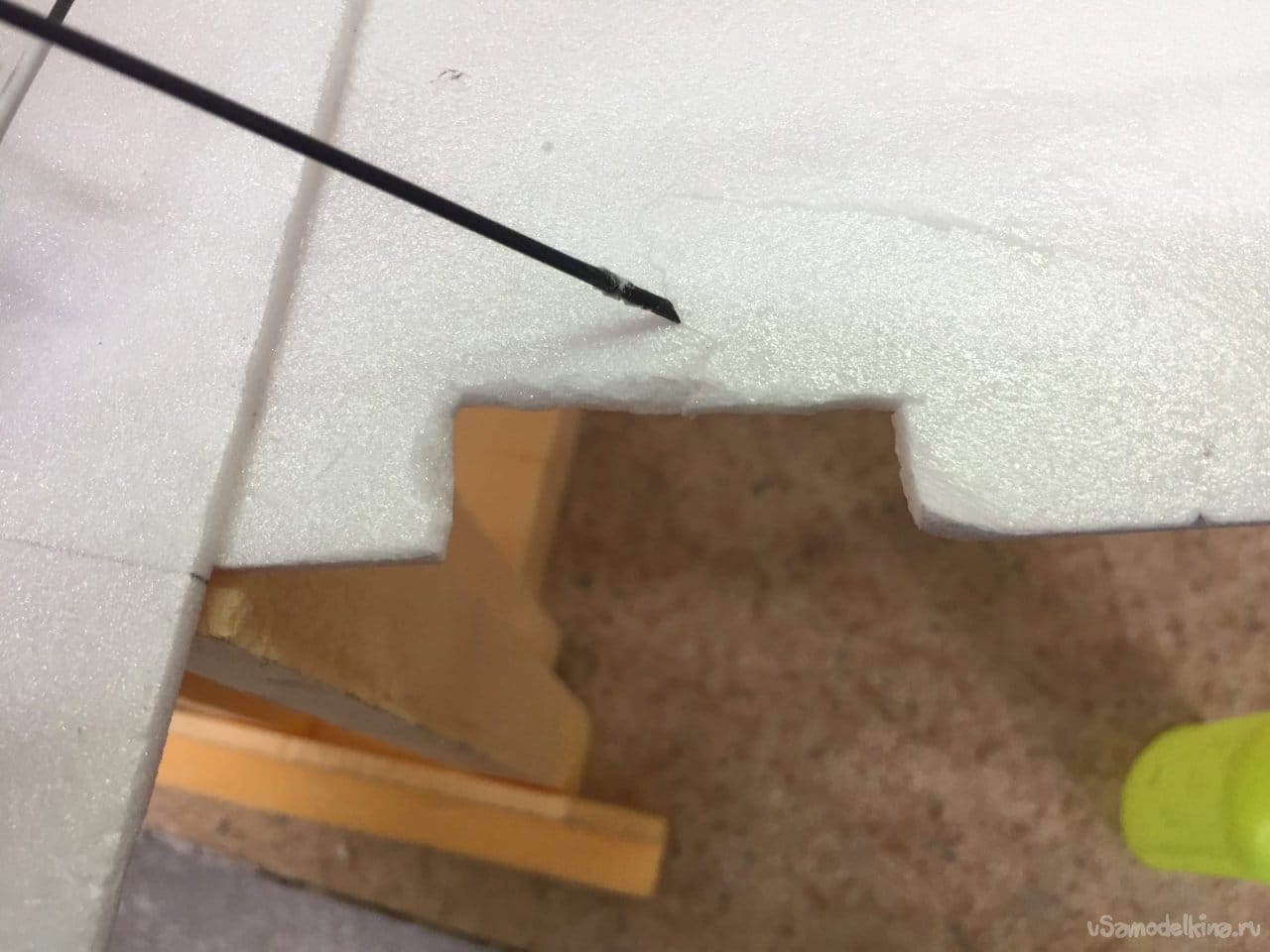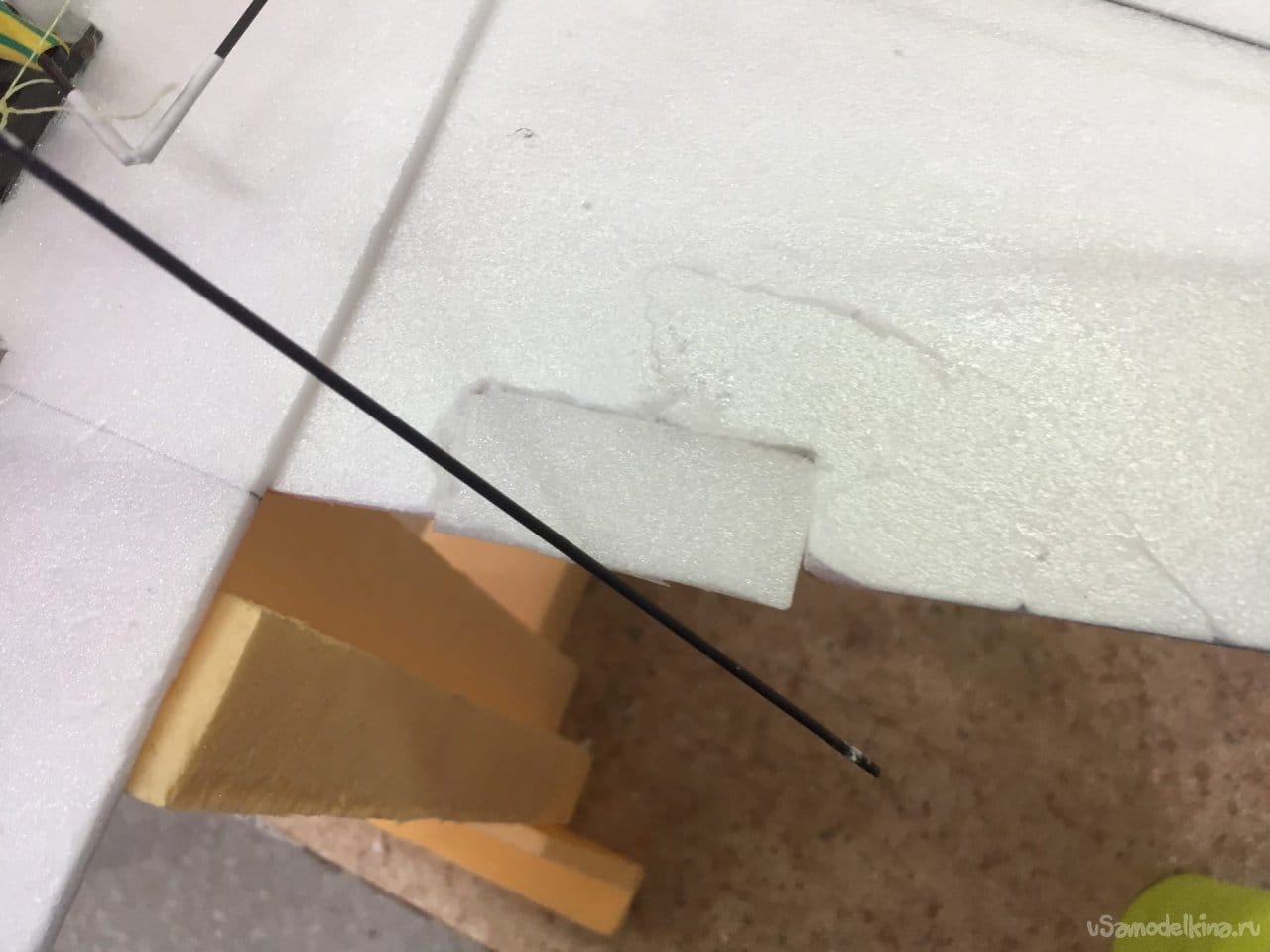 Glue this piece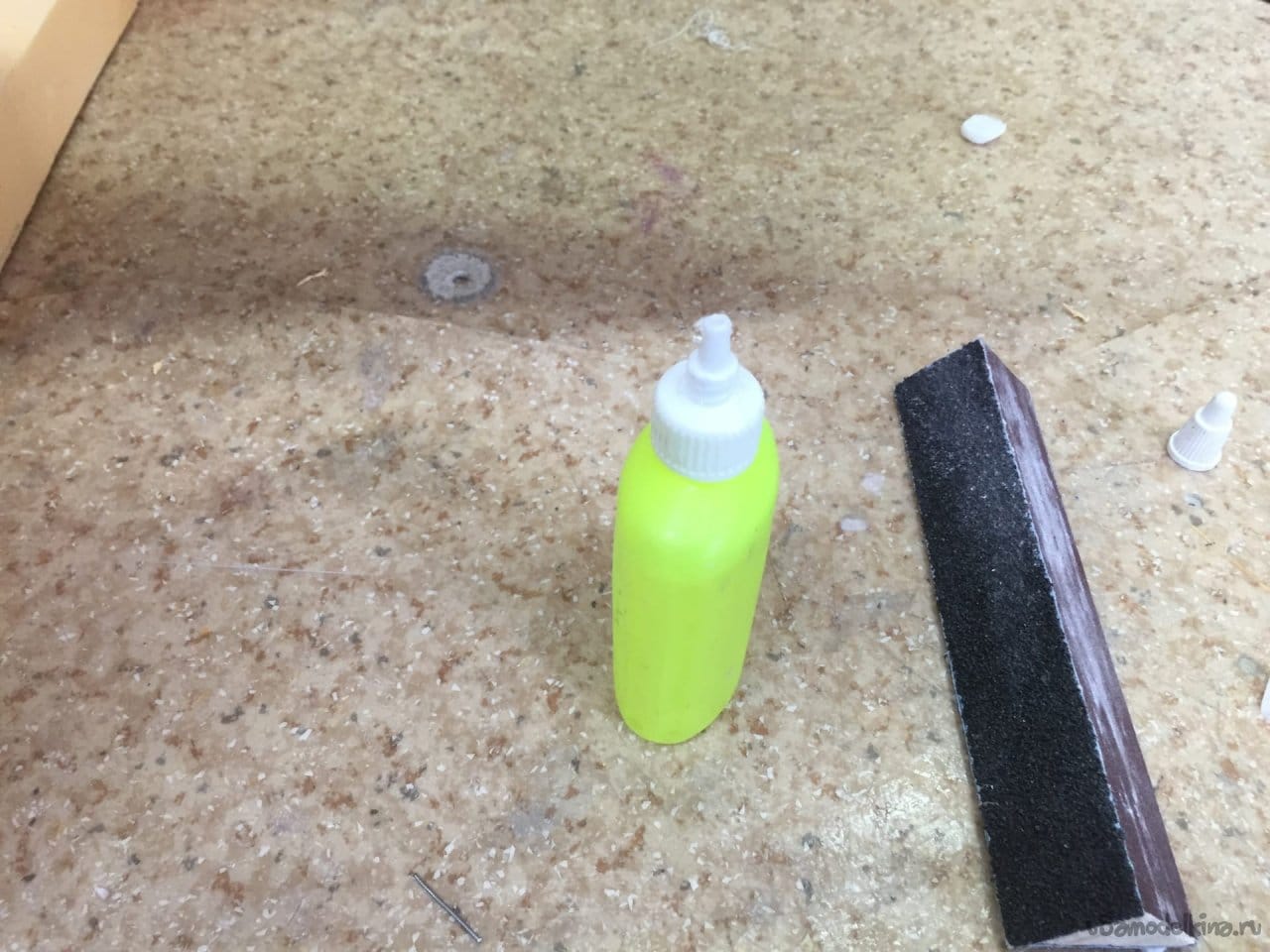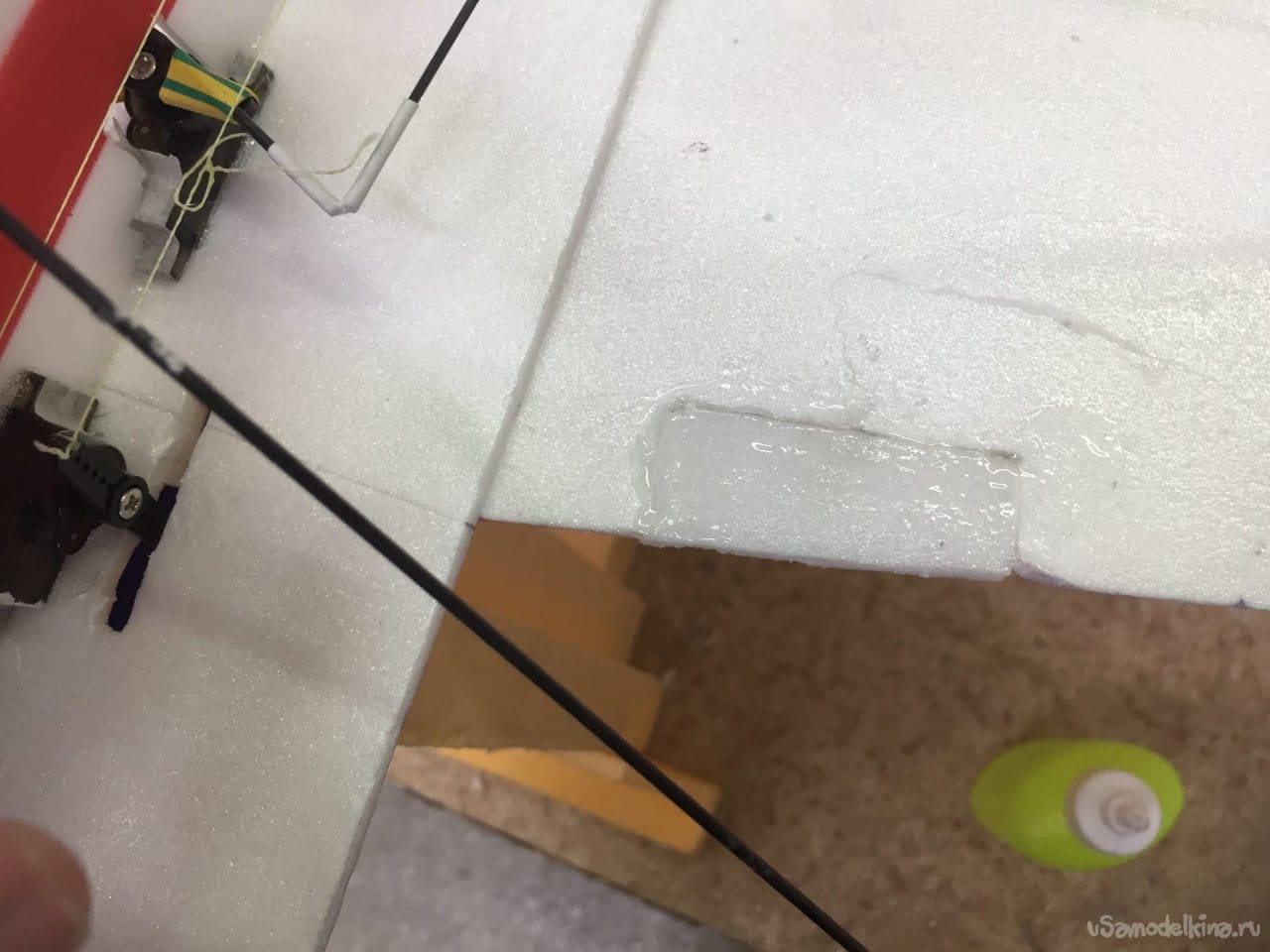 We wait until the glue dries a little and cut a circle out of the ceiling tile

The carbon chassis skewer will be inserted into this circle. I make a hole for the skewer with an awl and glue it in.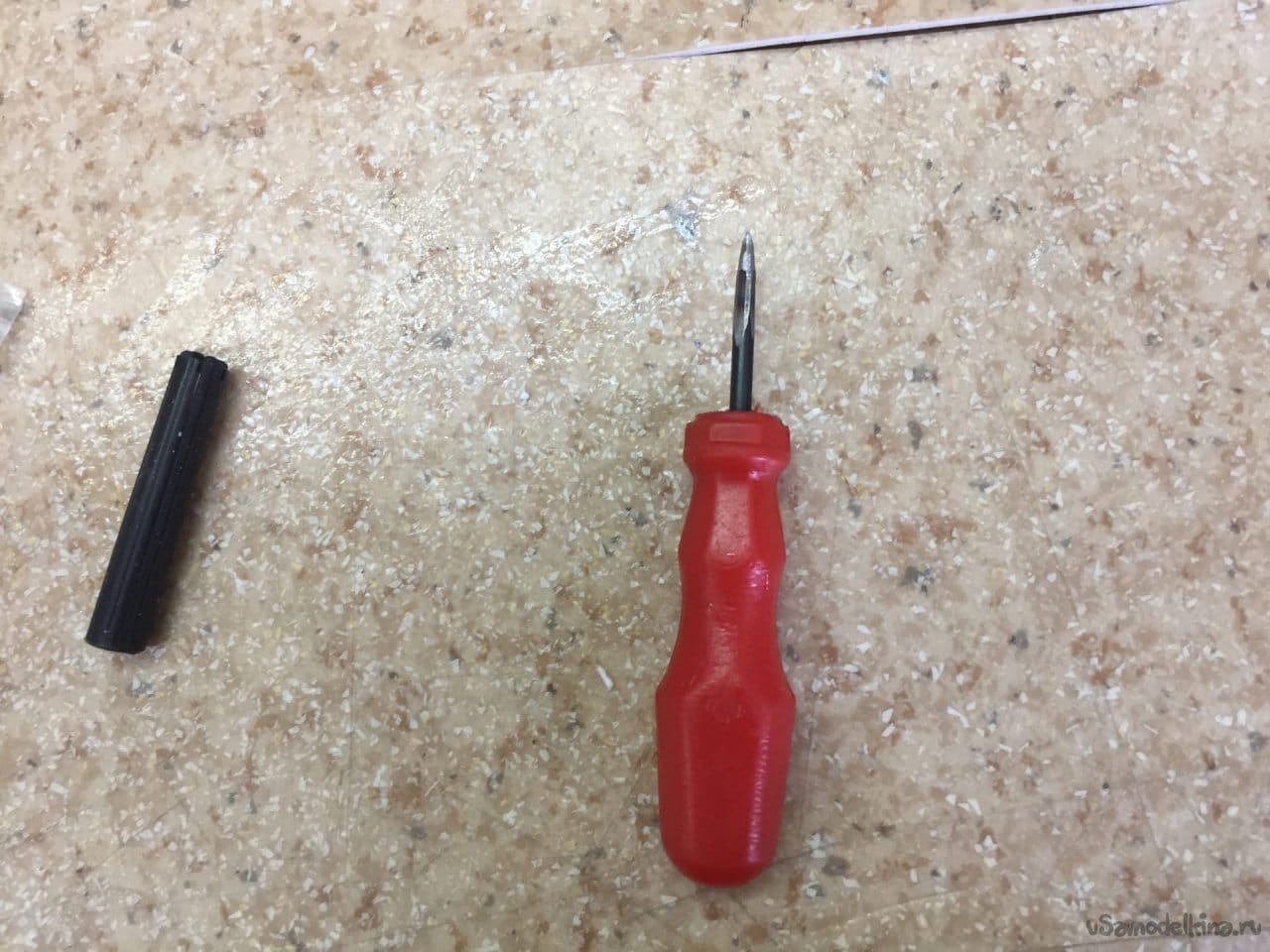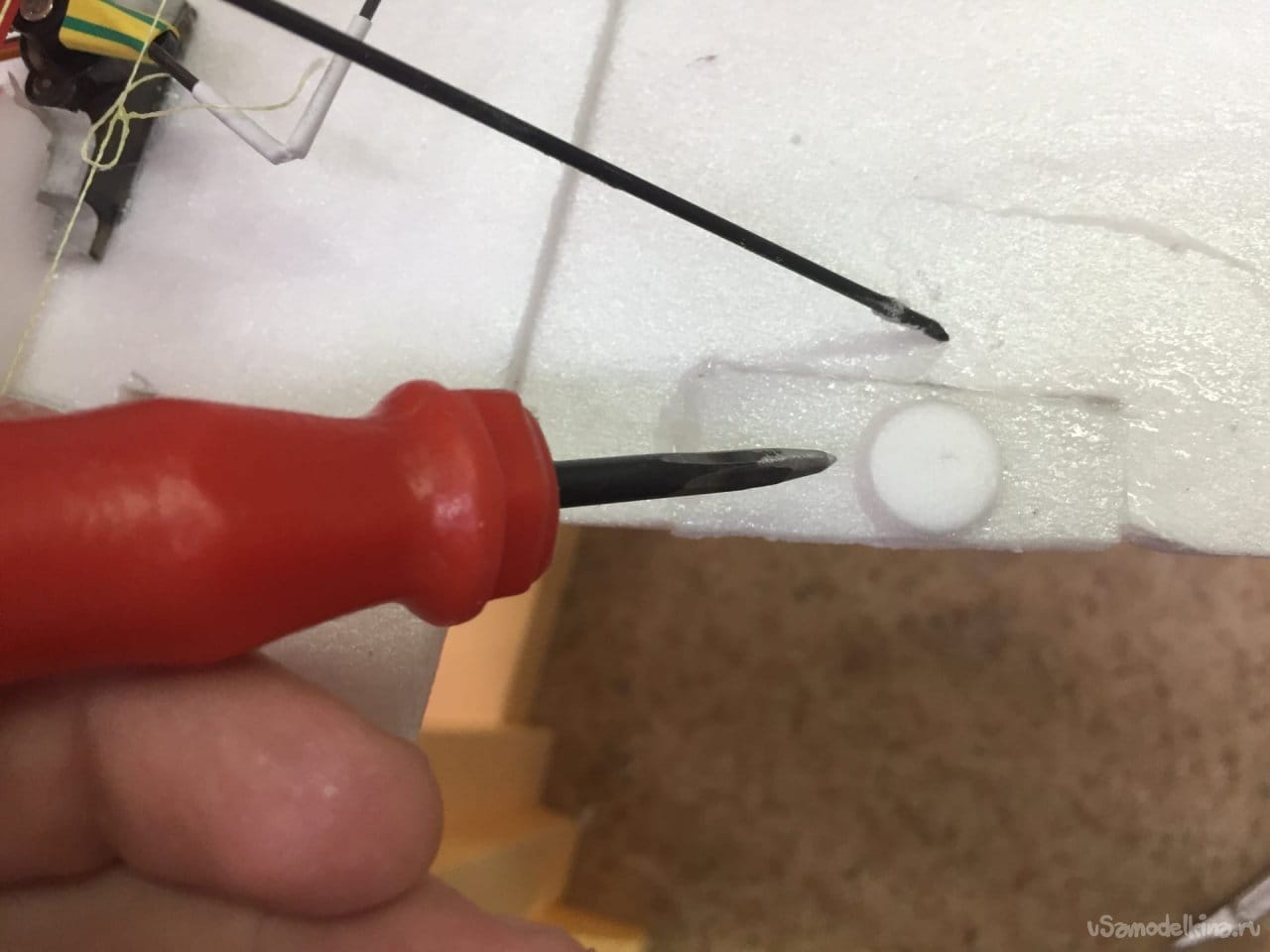 I also glued together for strength the place where two landing gear skewers join together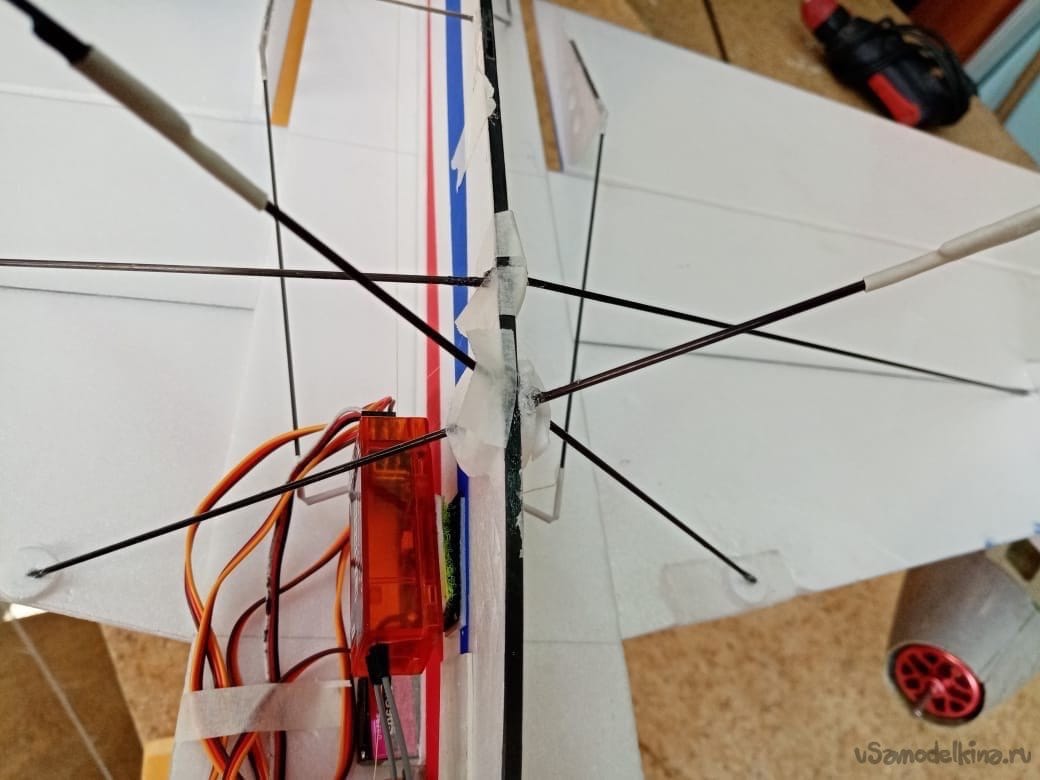 And at the end I glued the motor mount together with the motor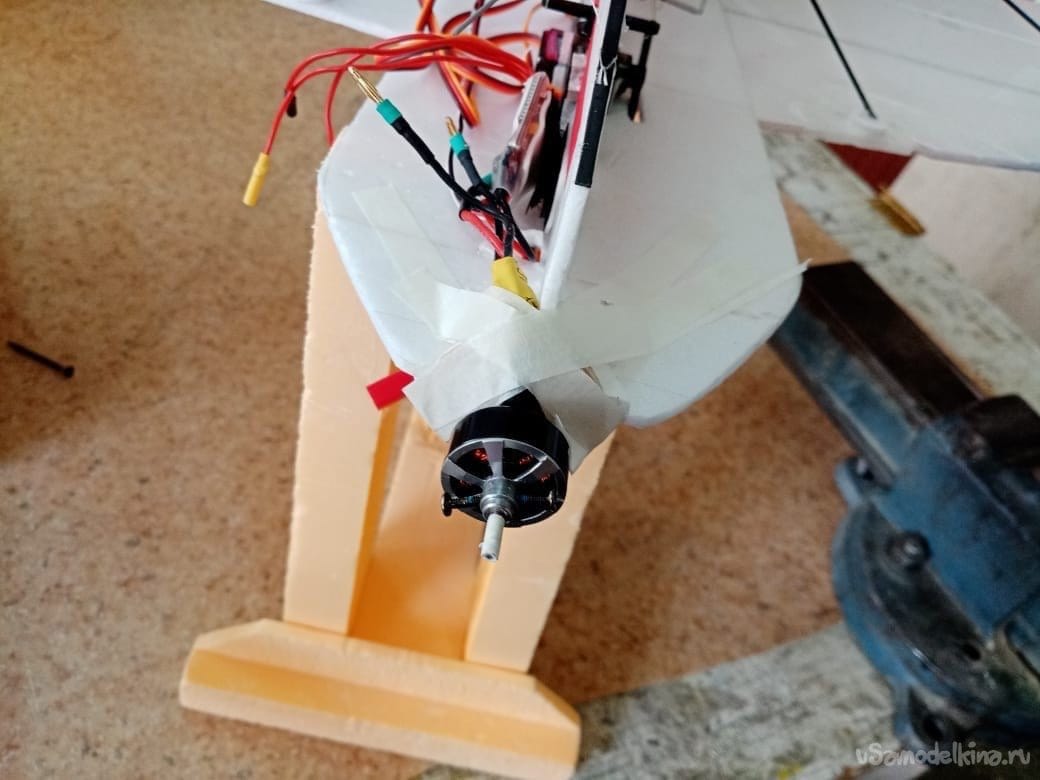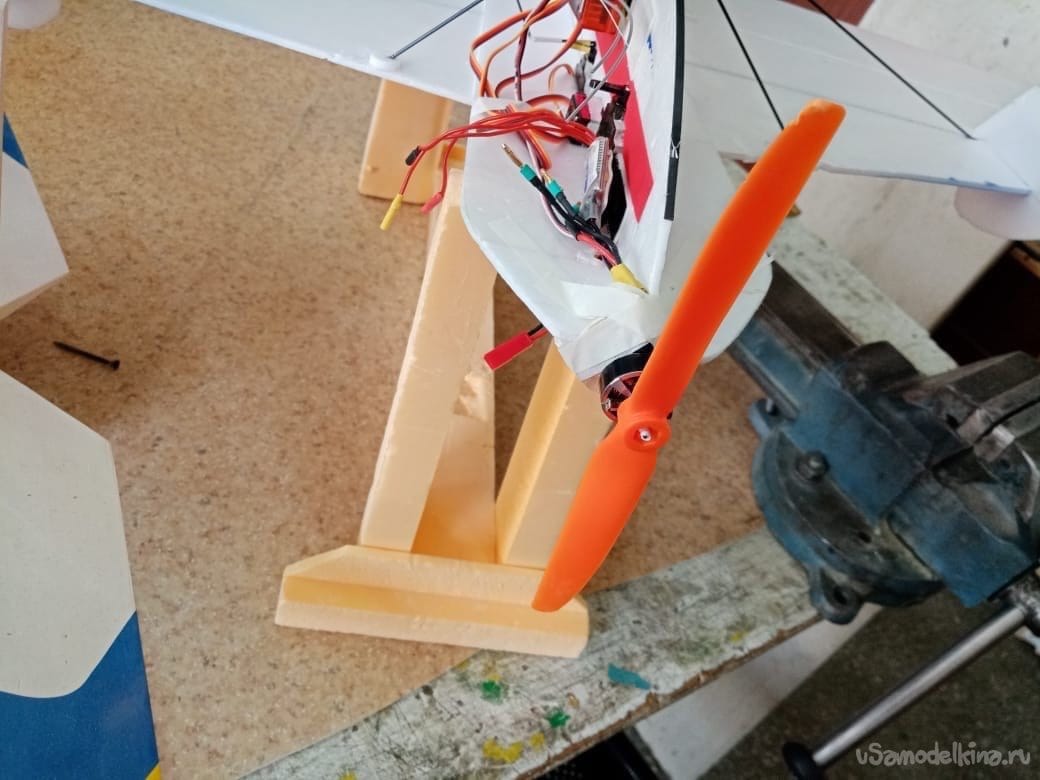 Photos of the aircraft after repair: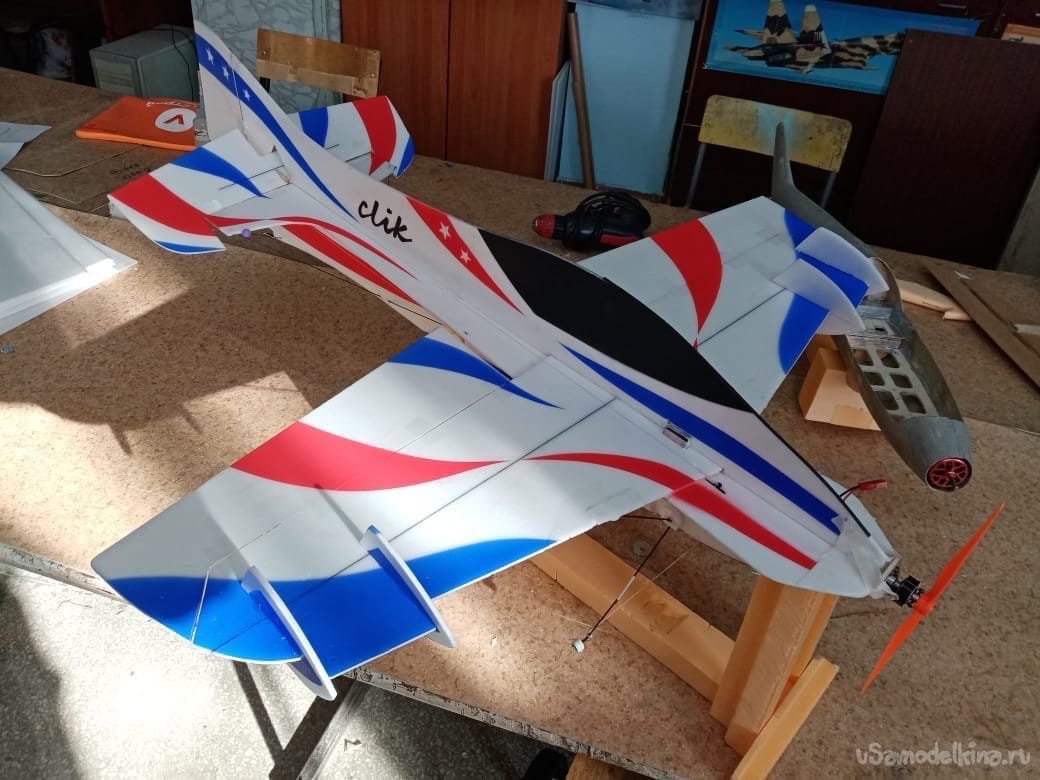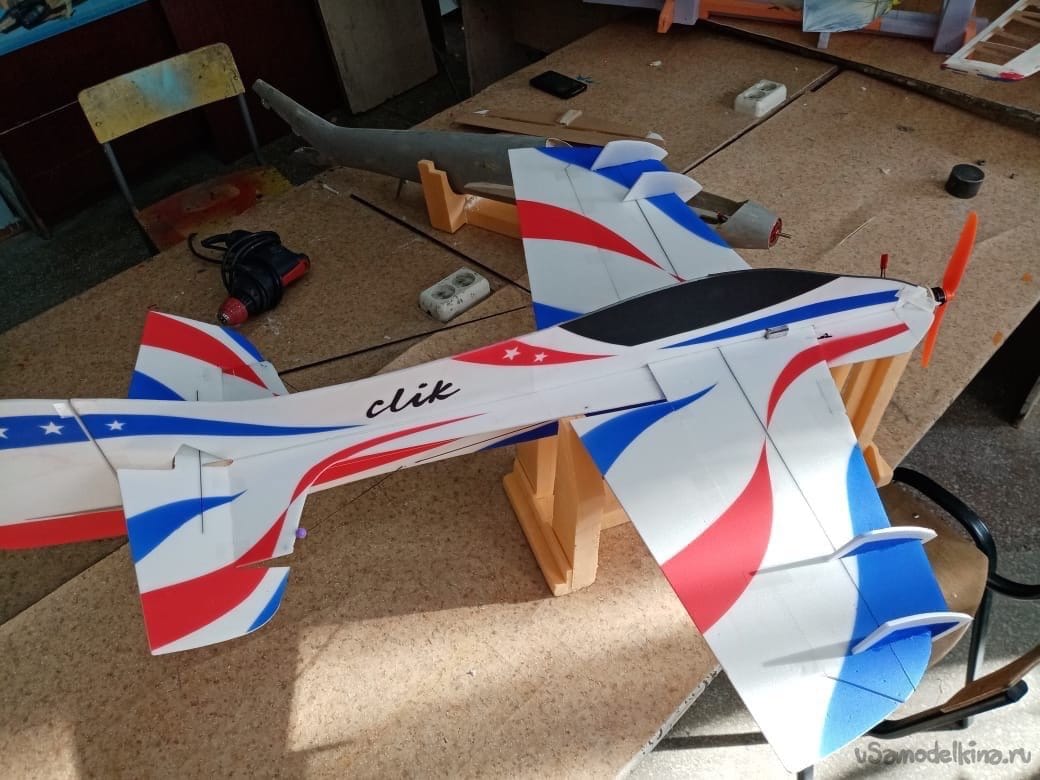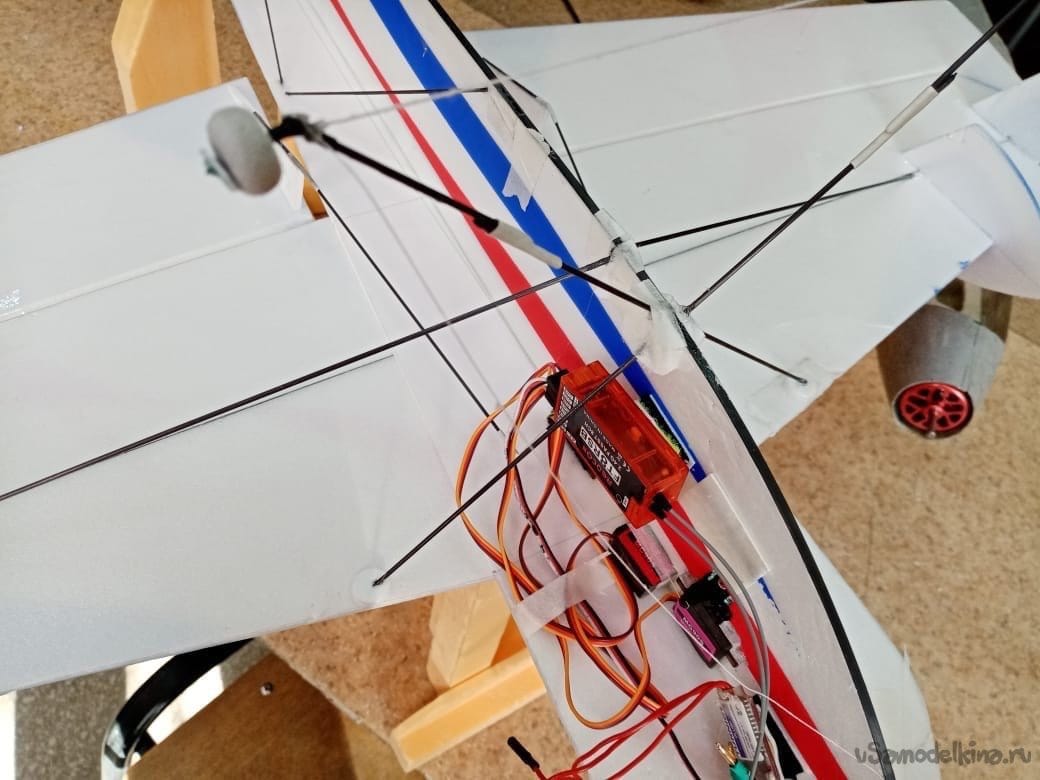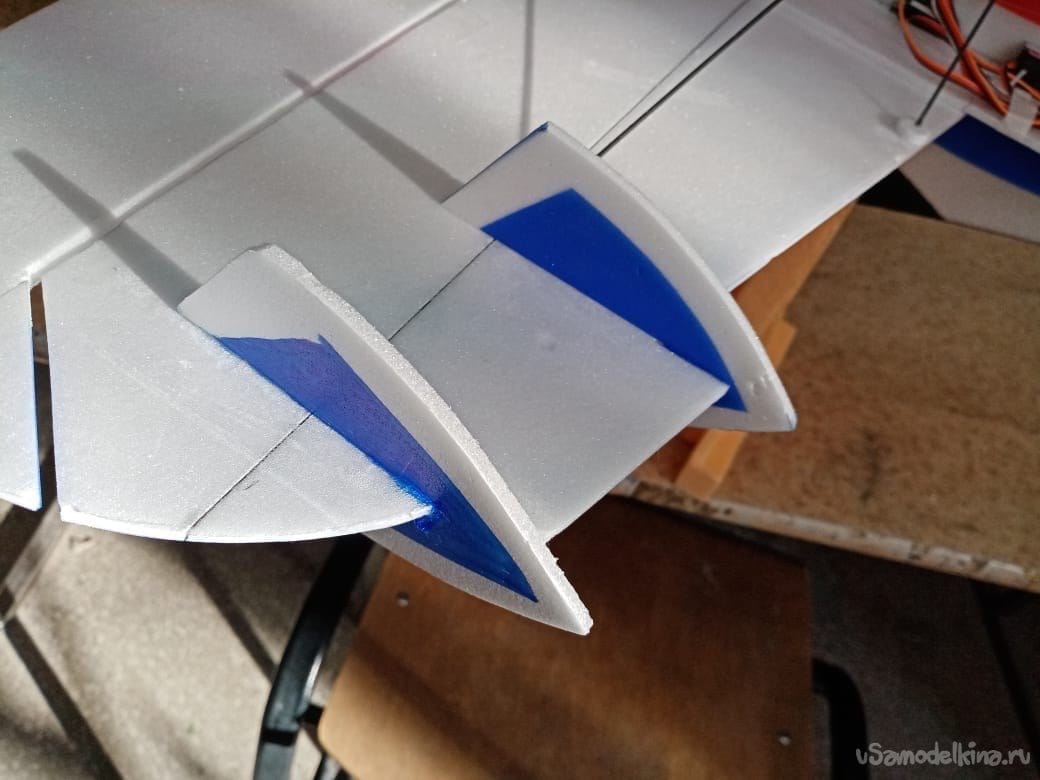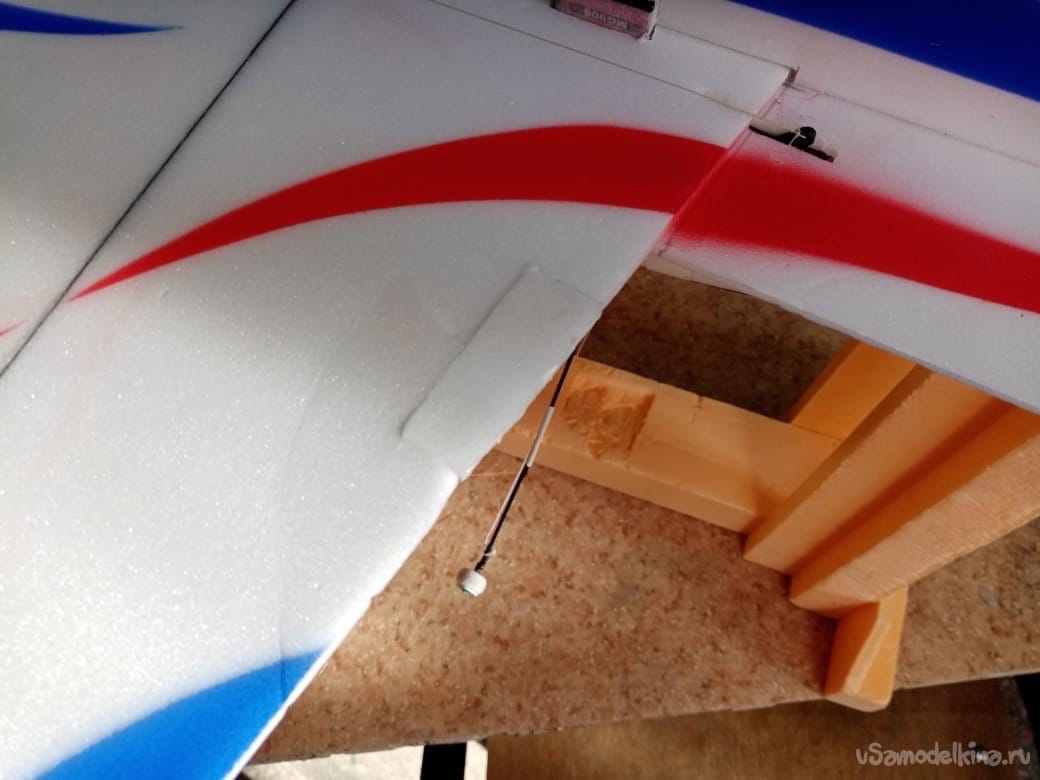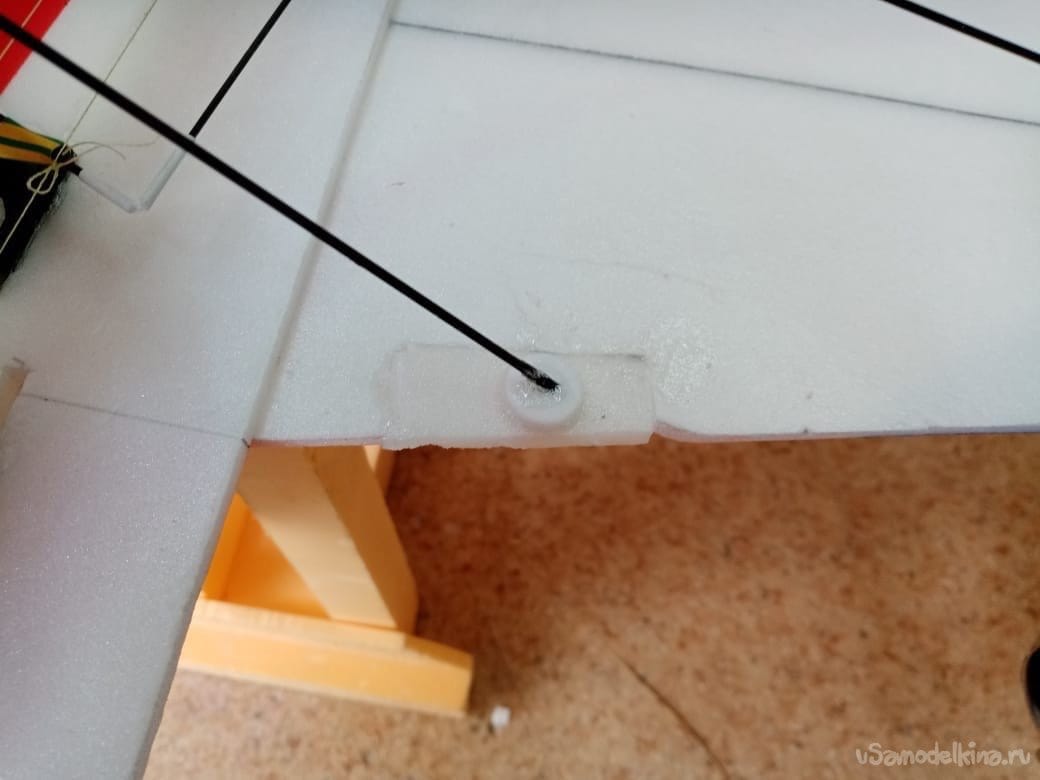 Video of our flights in the hall:

Question theme is automatically published in social media. site network – follow the answers there too: