DIY
How to make a stand-alone LED torch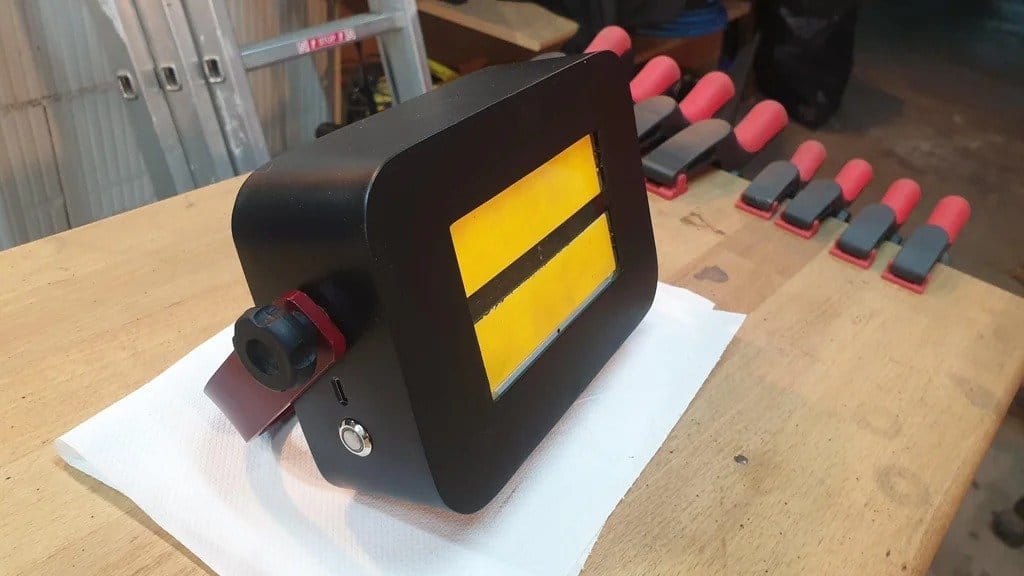 In this article, the wizard will tell us how he made a portable stand-alone light source. Such a source is intended for illumination of some kind of work areas, tourist camps, etc. Those. those places where there is no mains electricity.
Tools and materials: -Batteries 18650 – 8 pcs; -Power button with latching; -Up converter; -Down converter; -Capacity indicator; -Battery charging module; -LED panel 10 W – 2 pcs; -Power module; -Soldering iron;
-USHM;
-Sheet metal;
-Marker;
-Rule;
-Welding equipment;
-Fasteners; < br> -Aerosol paint;
-Liquid rubber in an aerosol can;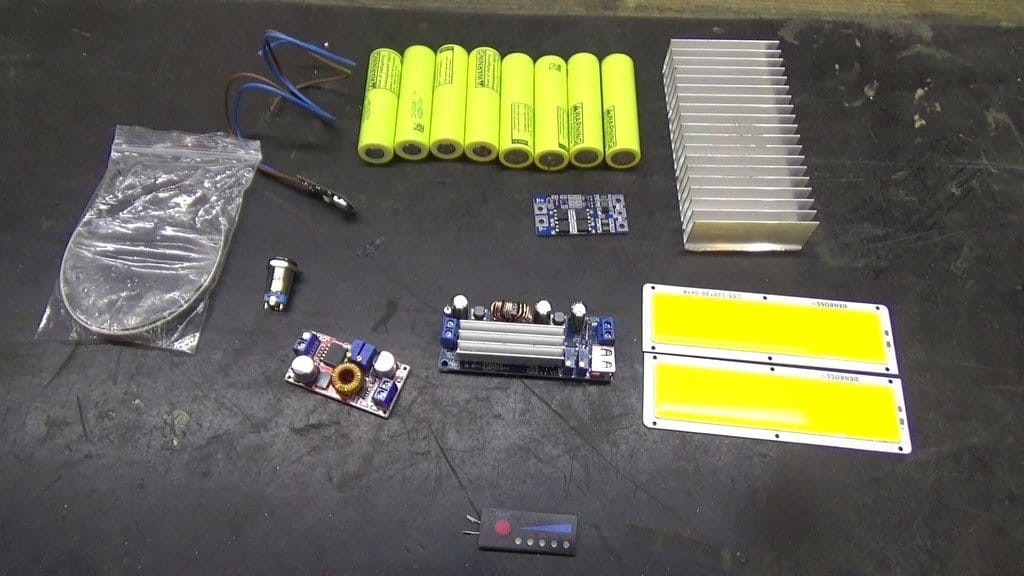 Step one: assembly of components
According to the sketch , master assembles electronics.
Battery pack 4P2S – 4 batteries in parallel and 2 in series. Before assembling the battery pack, the master balanced the cells.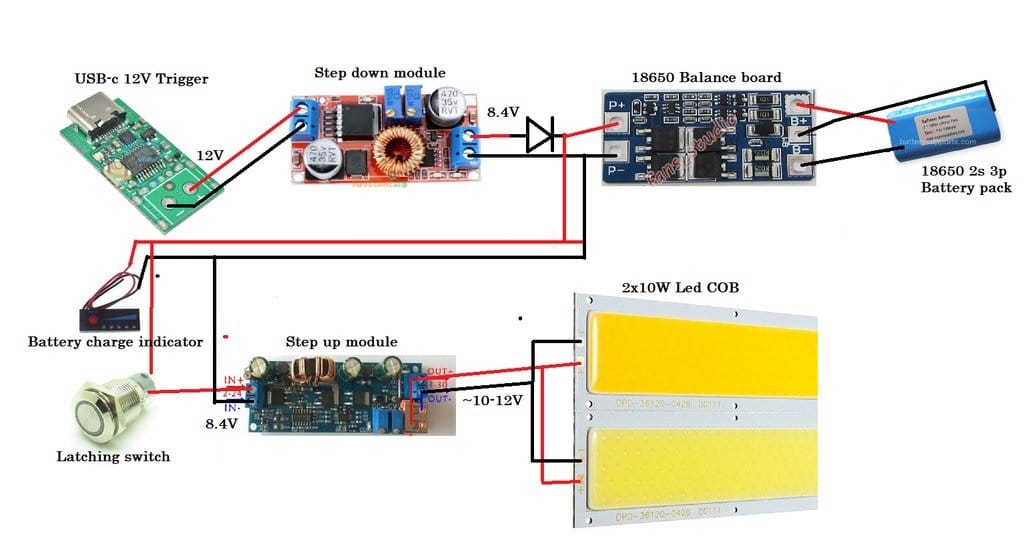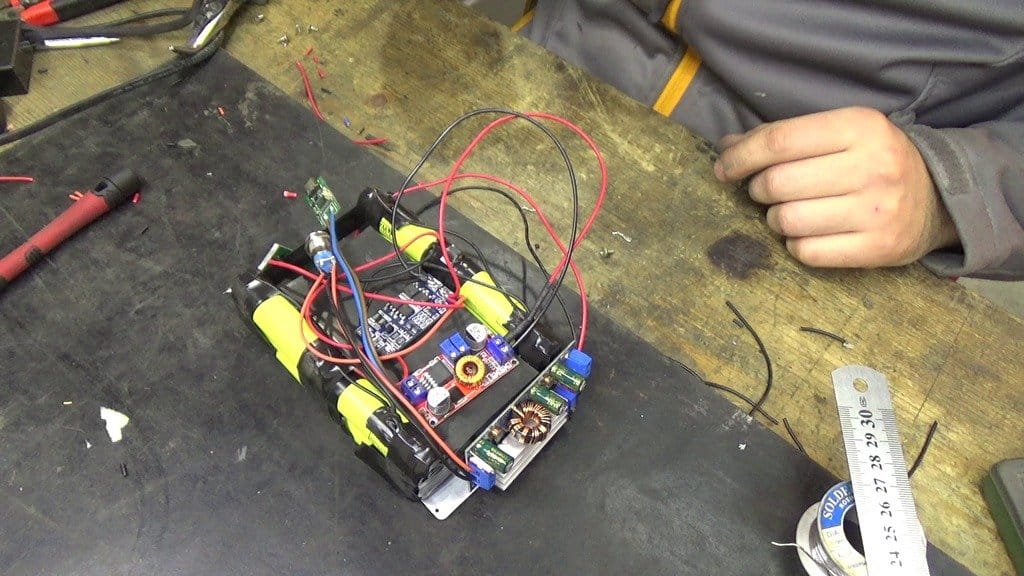 Step two: making the case
The master makes the case from sheet metal.
Cuts off workpieces. Sands the edges, removing burrs. In total, you need two metal rectangles, one wide strip and four small stripes.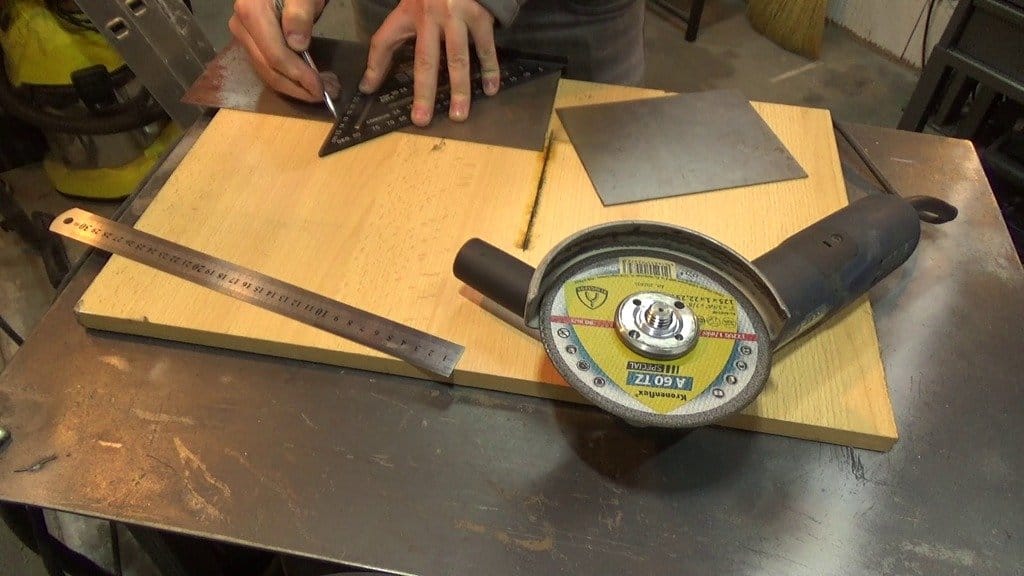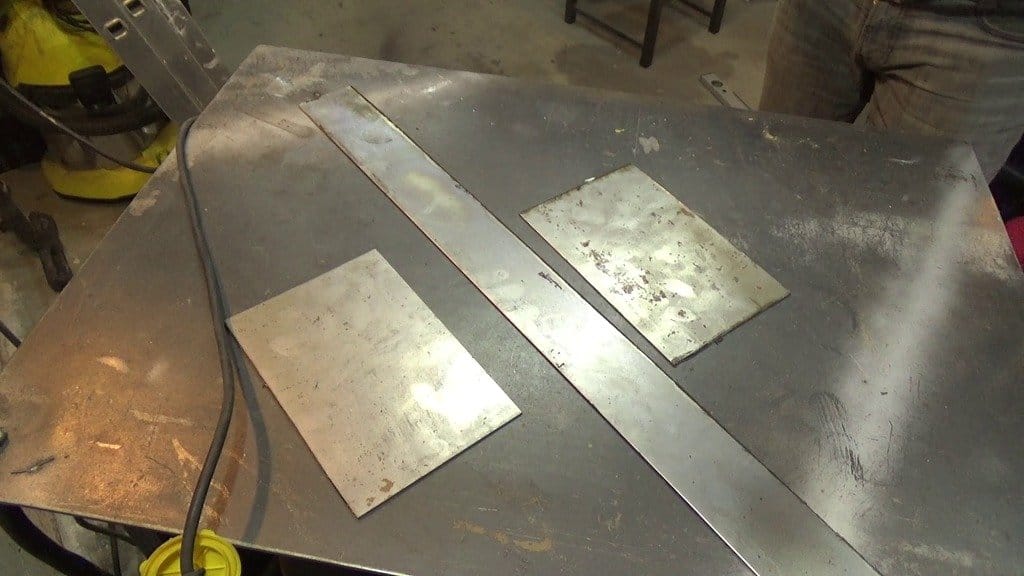 In one of the plates cuts out a window for LED panels.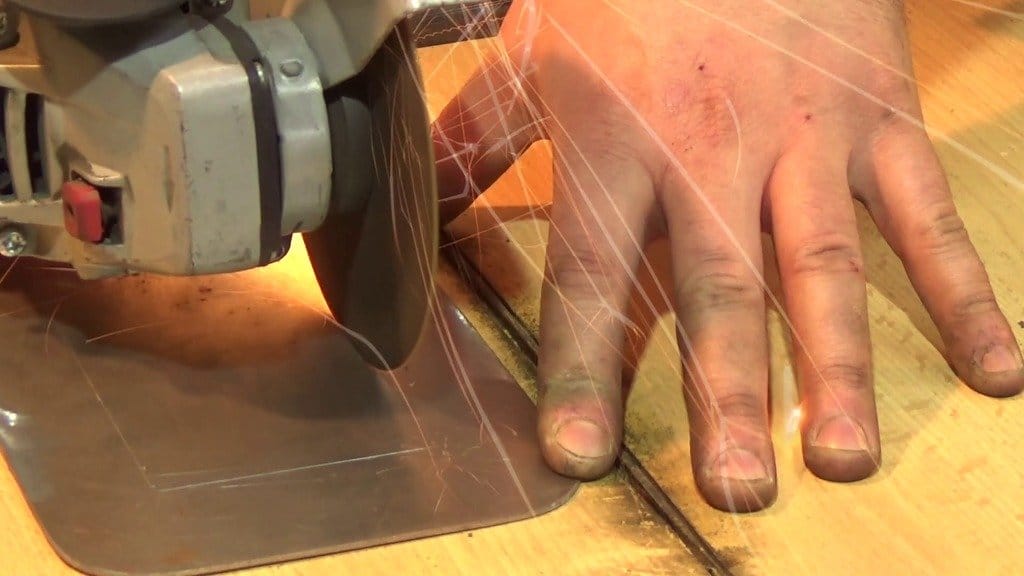 Bends and welds the plate around it.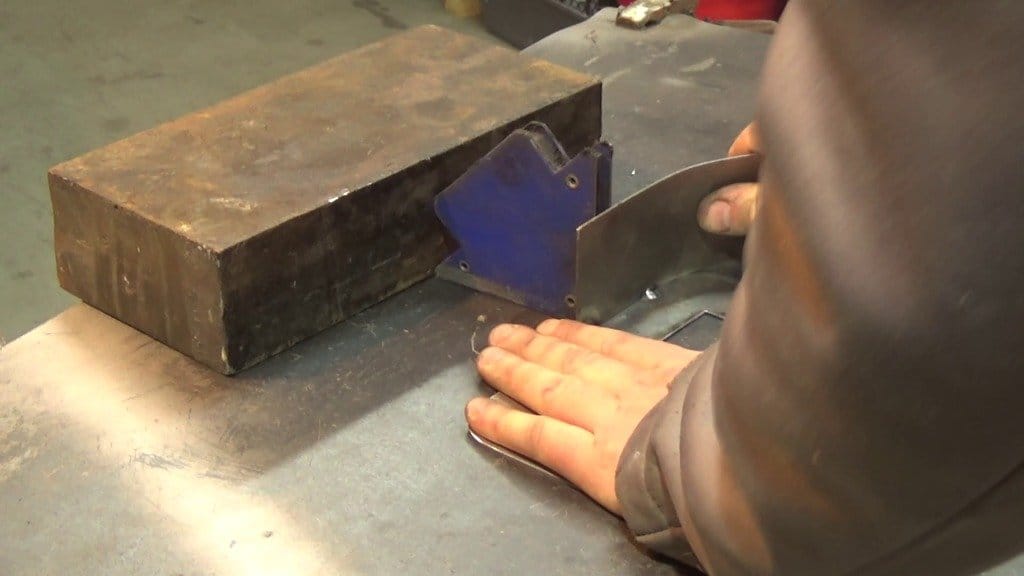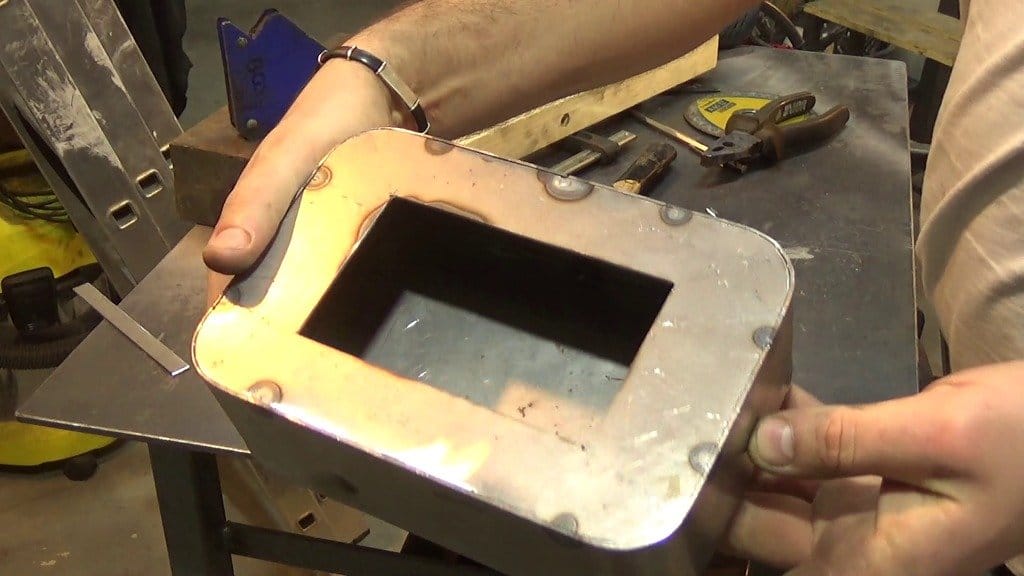 Welded inside the body four strips, they are needed to fasten the lid.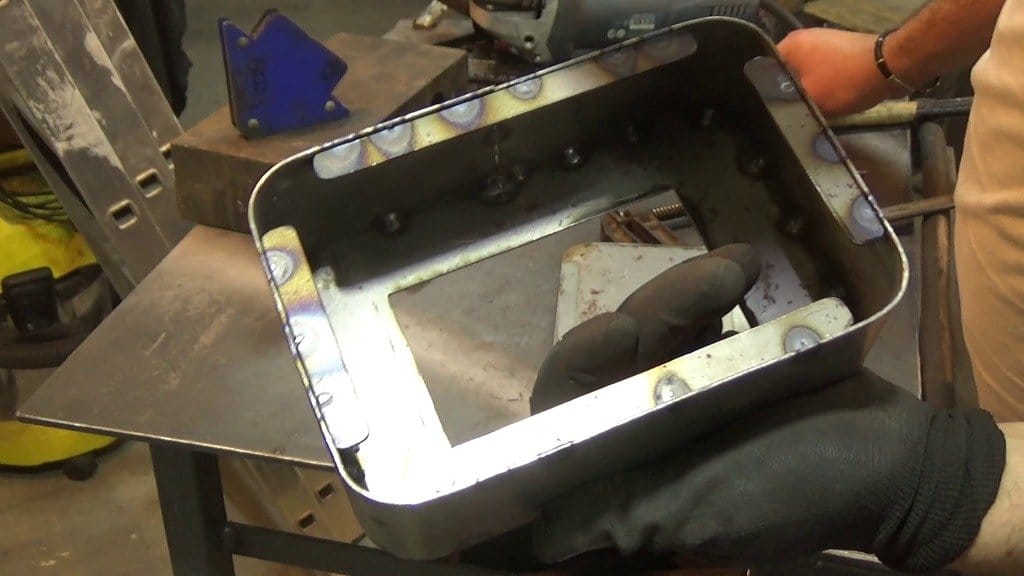 Step three: primer
It processes the body on a sandblasting machine. Primer for body parts.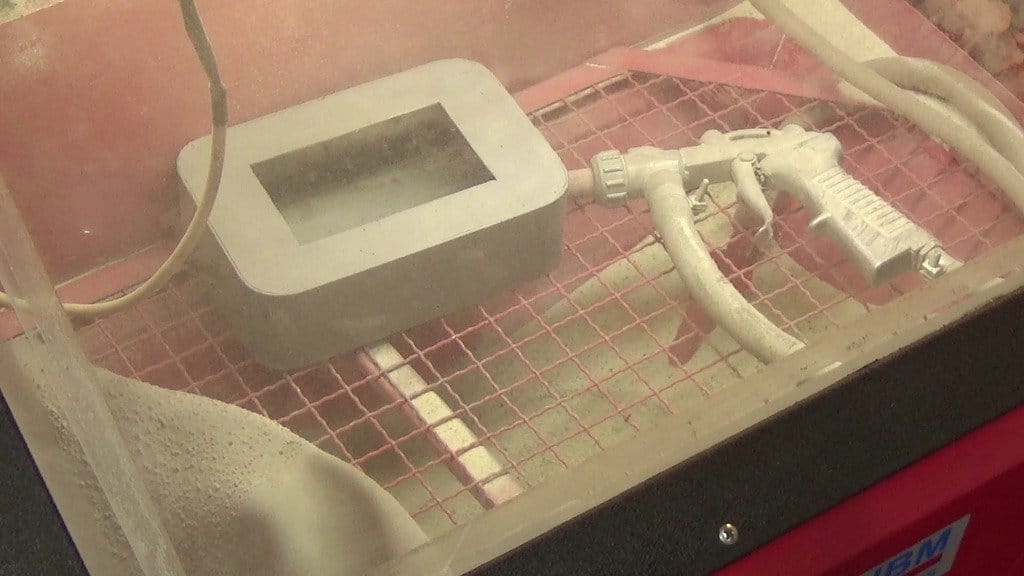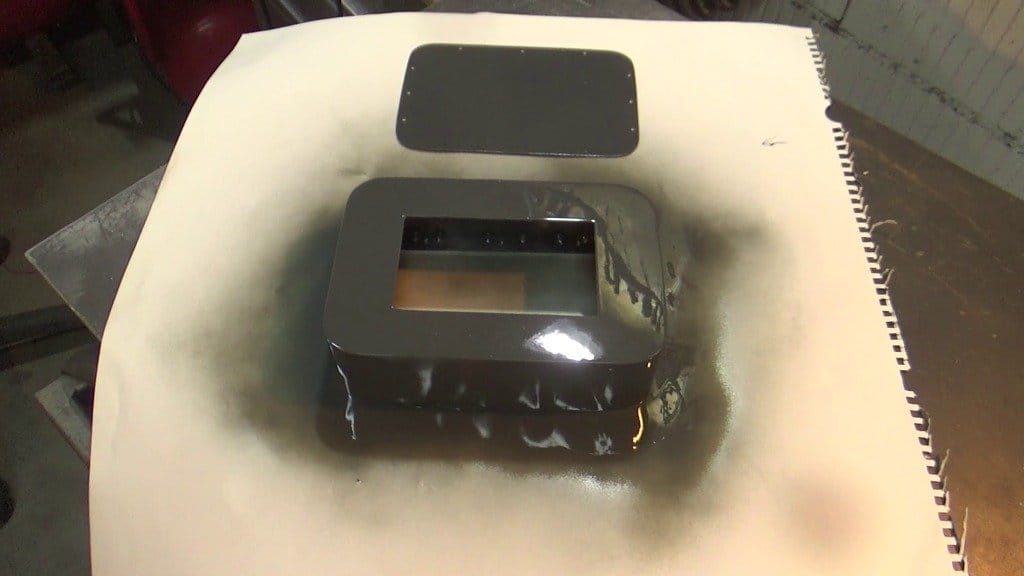 Step four: handle
The handle is made from a thick metal strip. Bends the strip into a rectangle without one long side.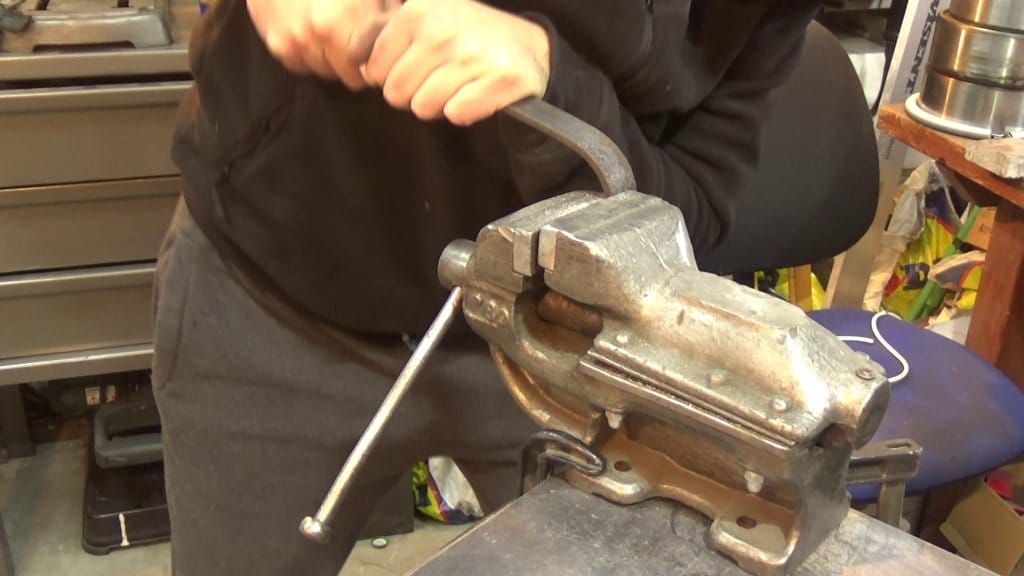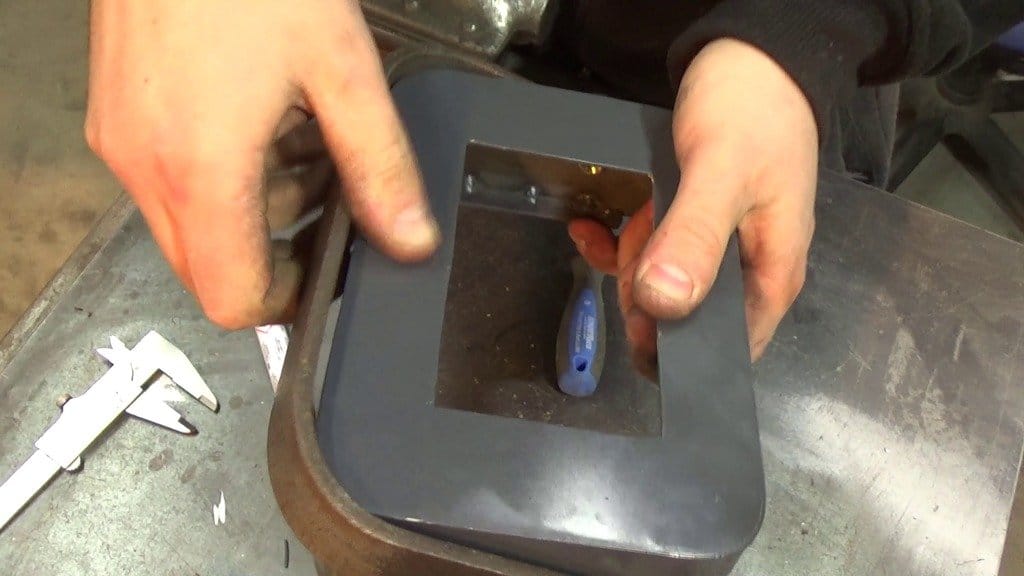 Marks on the case for the handle and on one of the sides for the indicator, power button, connector.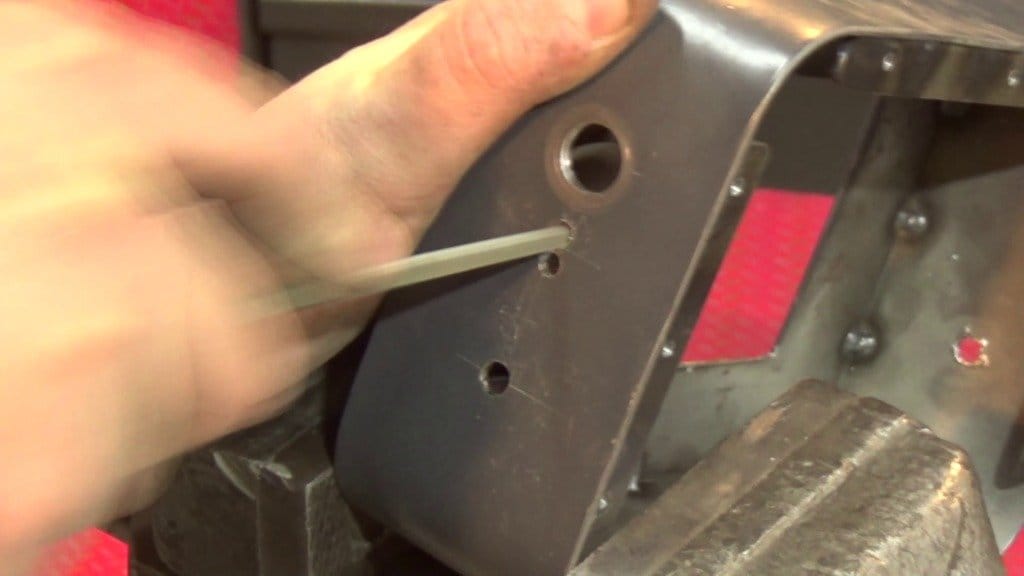 Step five: assembly
Before assembly, covers the body with liquid rubber. The handle is colored red. After drying, collects the lantern.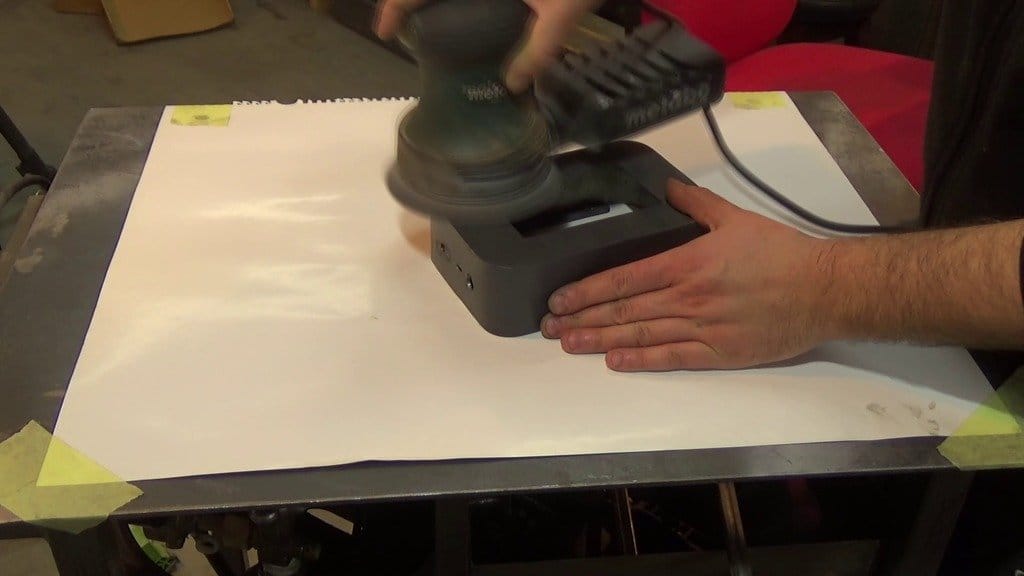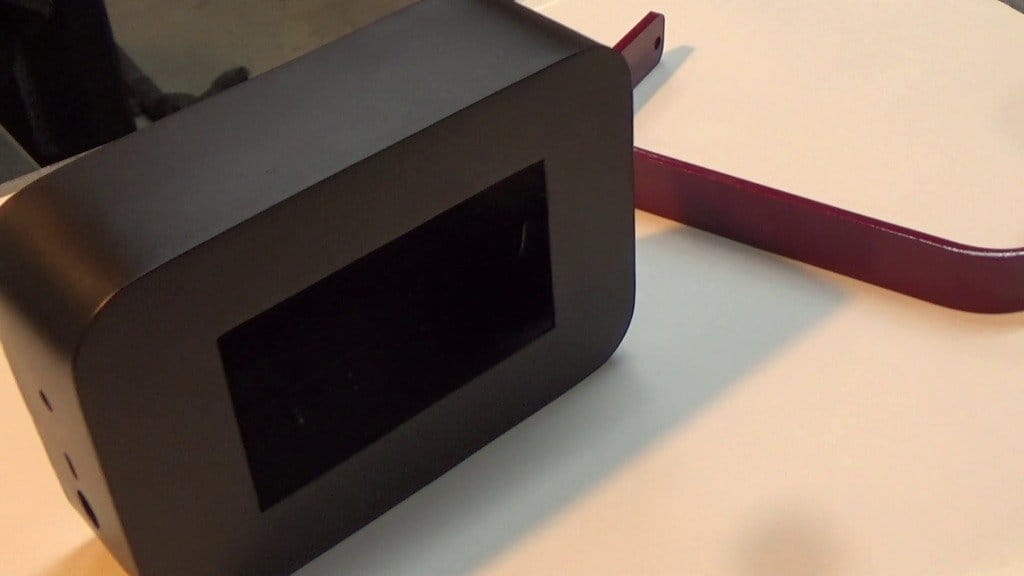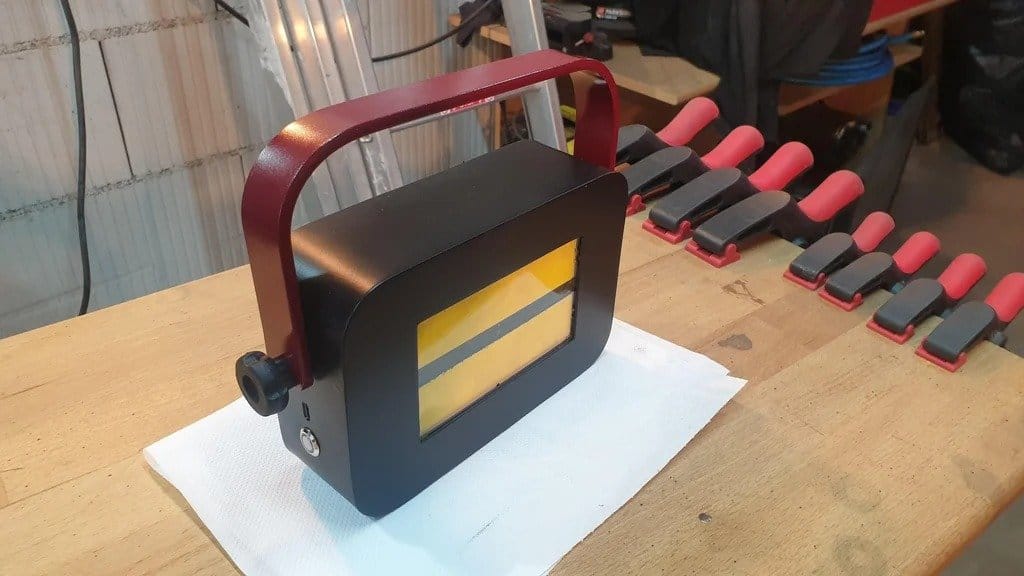 Checks the work. Screws on the back cover.

Everything is ready. The lantern uses two 10 Watt LED panels. According to the master, it shines pretty well, and the battery life is 3 hours 20 minutes.