DIY
Chladni figures – a simple do-it-yourself stand
Hello, dear readers and self-made people!
Surely some of you know about such an interesting physical phenomenon as Chladni figures.
These figures are formed from clusters of small particles (eg sand) near antinodes or nodal lines on the surface of an elastic oscillating plate .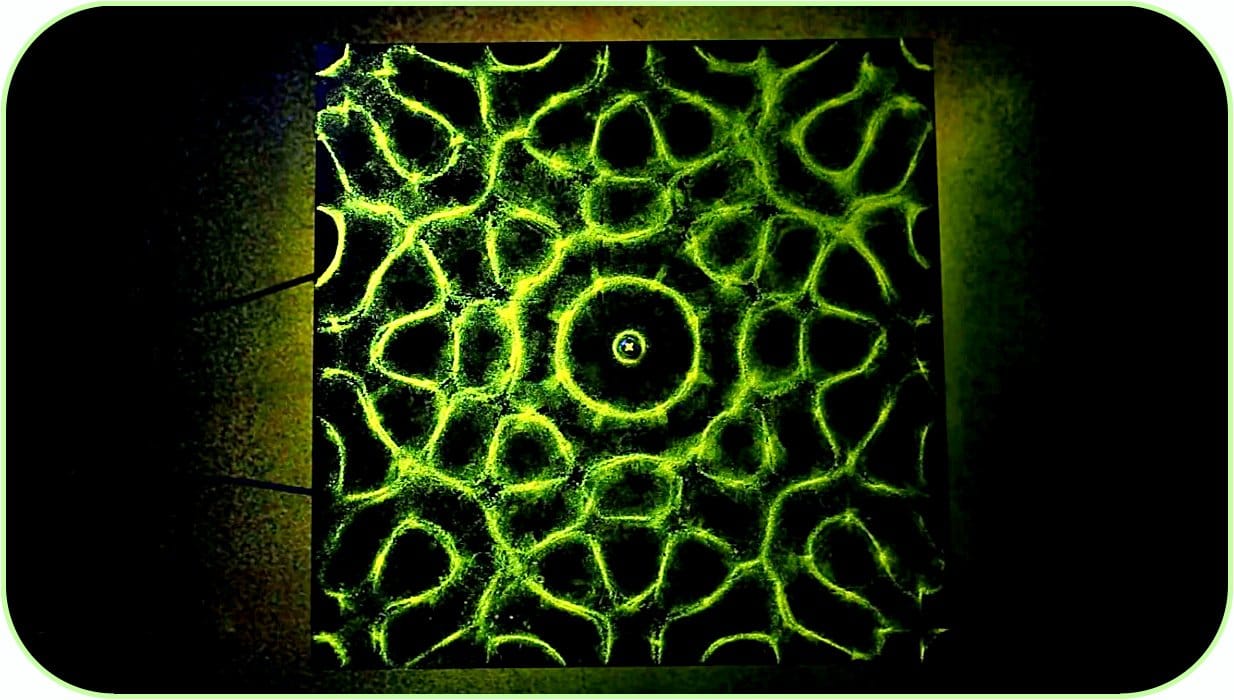 Radio amateurs with experience with a two-channel oscilloscope are familiar with another effect – Lissajous figures. Both of these effects have very interesting similarities.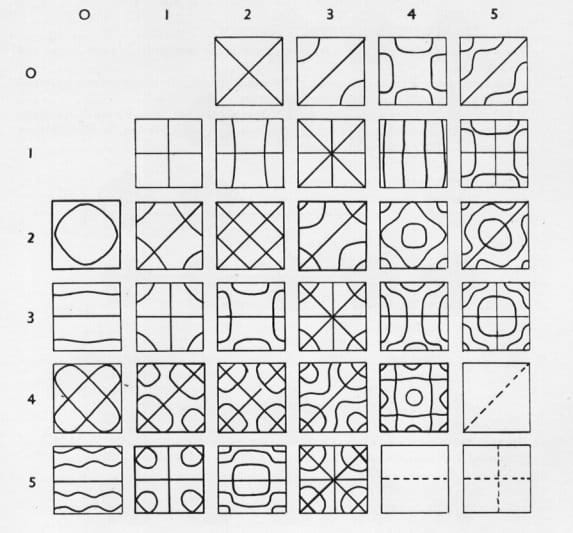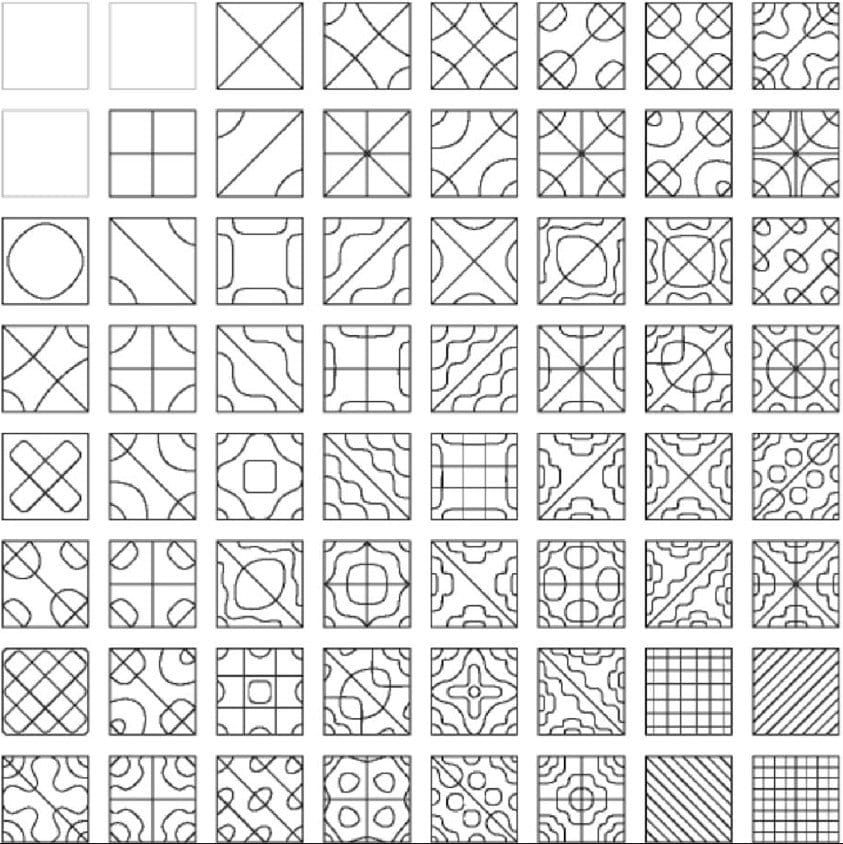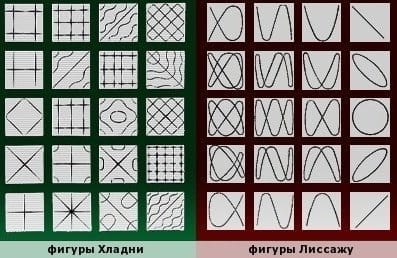 As a result, I decided to repeat this experiment. This experience will be interesting for both schoolchildren and adults.
Just the other day, the materials necessary for this self-made stand and some other projects arrived.
– Vibration speaker Aiyima 50 mm 25W
– Mono D-class power amplifier on TDA8932 35W
– Digital mono amplifier TPA3118 60W
– Bluetooth 5.0 audio receiver
– Functional signal generator XR2206 1 Hz-1 MHz
– Power supply 12V 3A
– Glowing sand
– Solder, 3M insulating tape, wires
– Rigid sheet material, double-sided tape.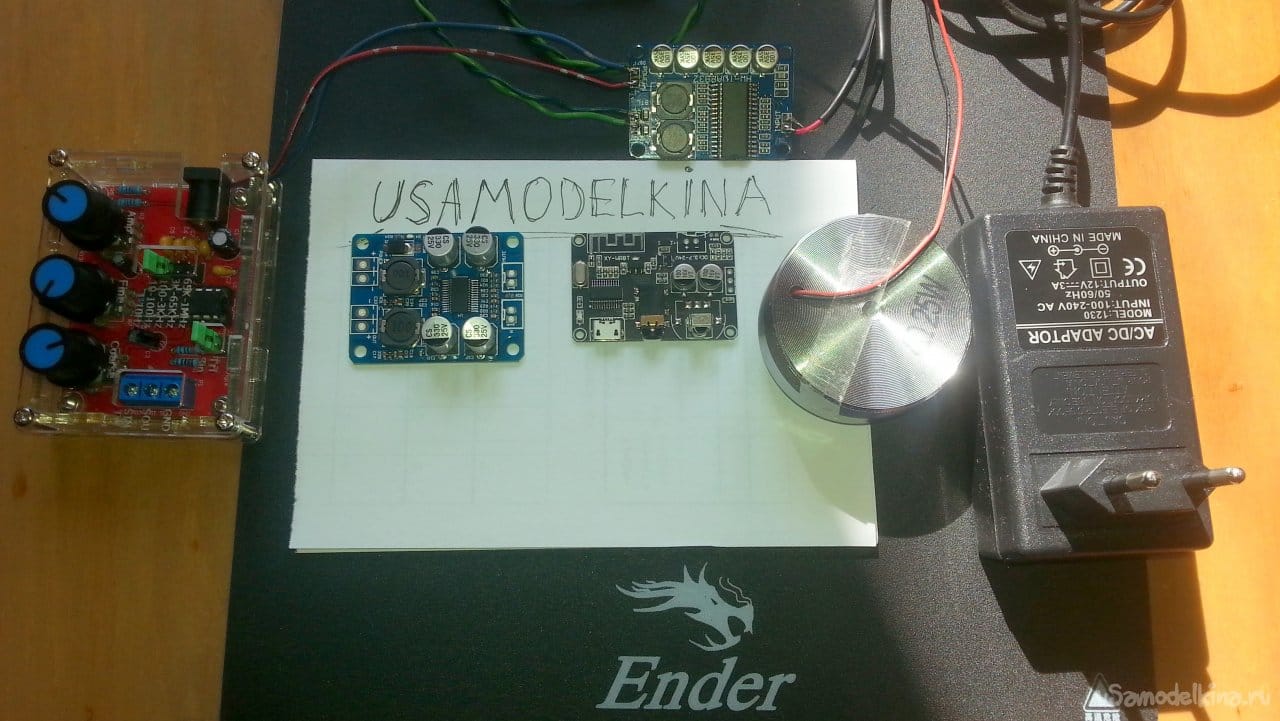 Tools required for homemade products.
– Soldering station
– Electric soldering iron with adjustment temperature
– Screwdriver with a set of bits, vernier caliper.
Manufacturing process.
On the YouTube channel "brusspup" there is such a video with a stand for demonstrating Chladni figures. Although it was not said about the assembly there, it's quite easy to figure out what's what.

Actually, a rigid metal or plastic square plate is required. At the center point, the plate is attached to a solenoid, which causes it to oscillate. A fine-grained bulk material is placed on the surface of the plate – for example, glowing in UV sand.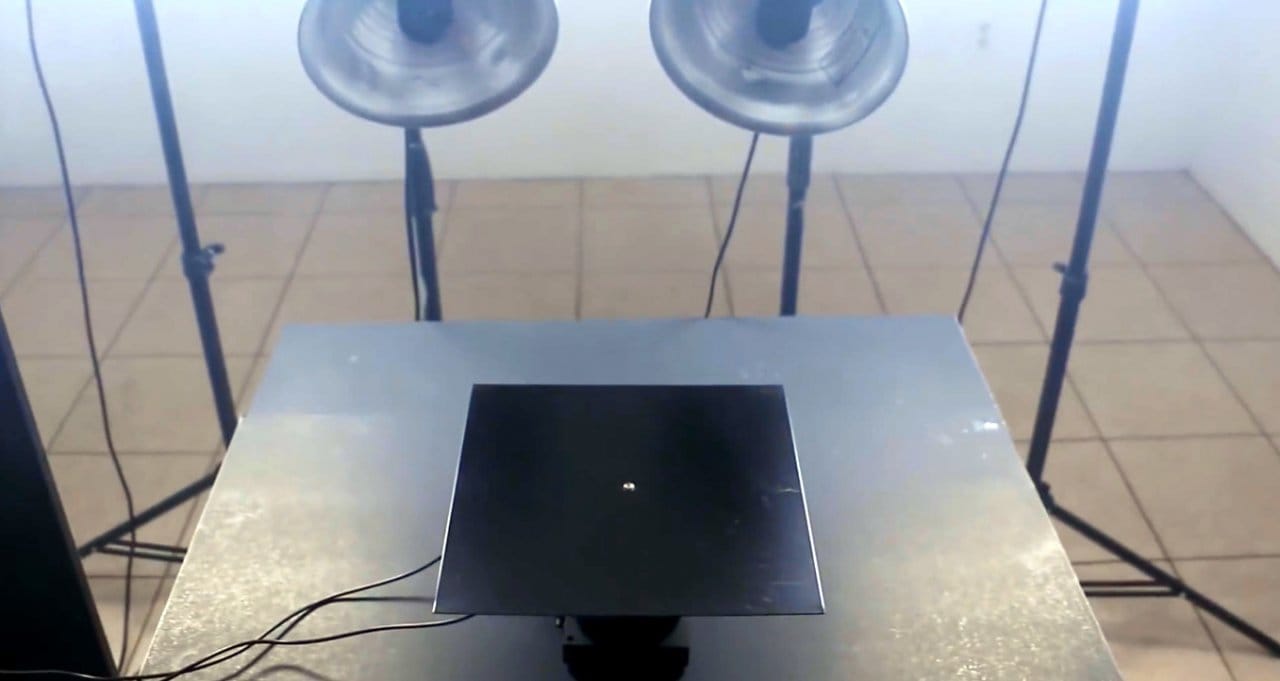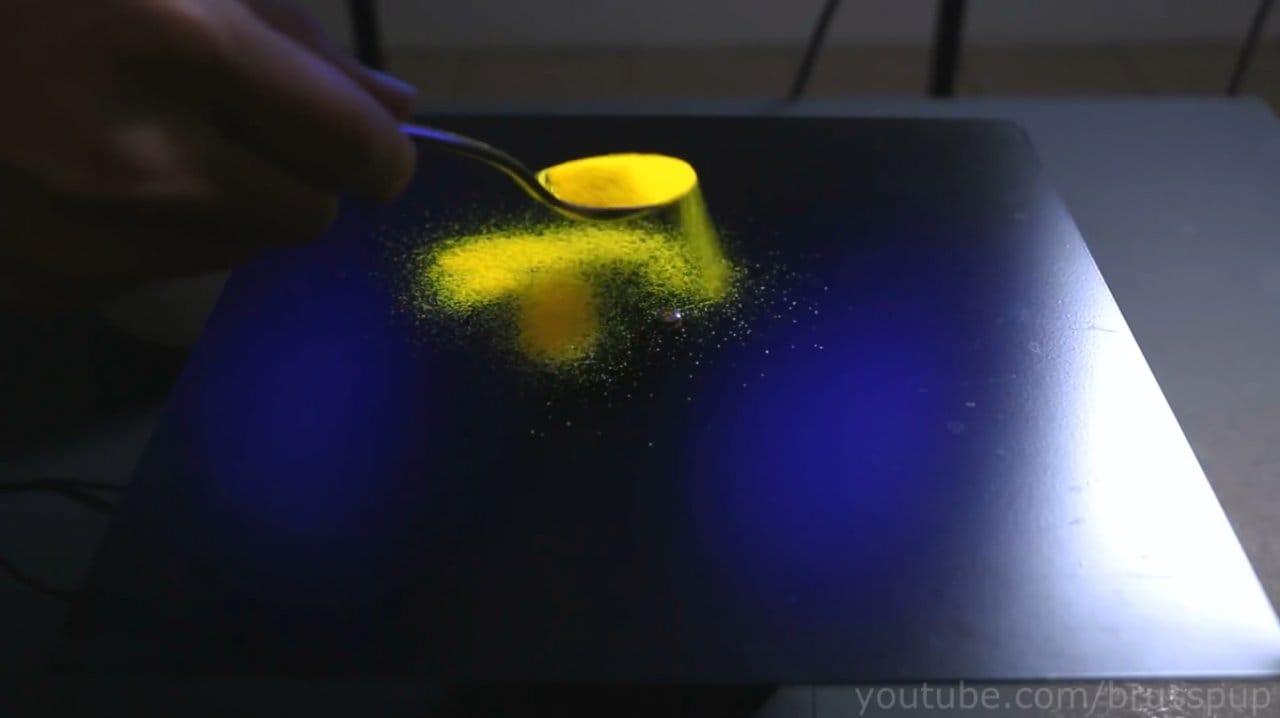 The higher the vibration frequency of the plate, the more complex and detailed the resulting patterns.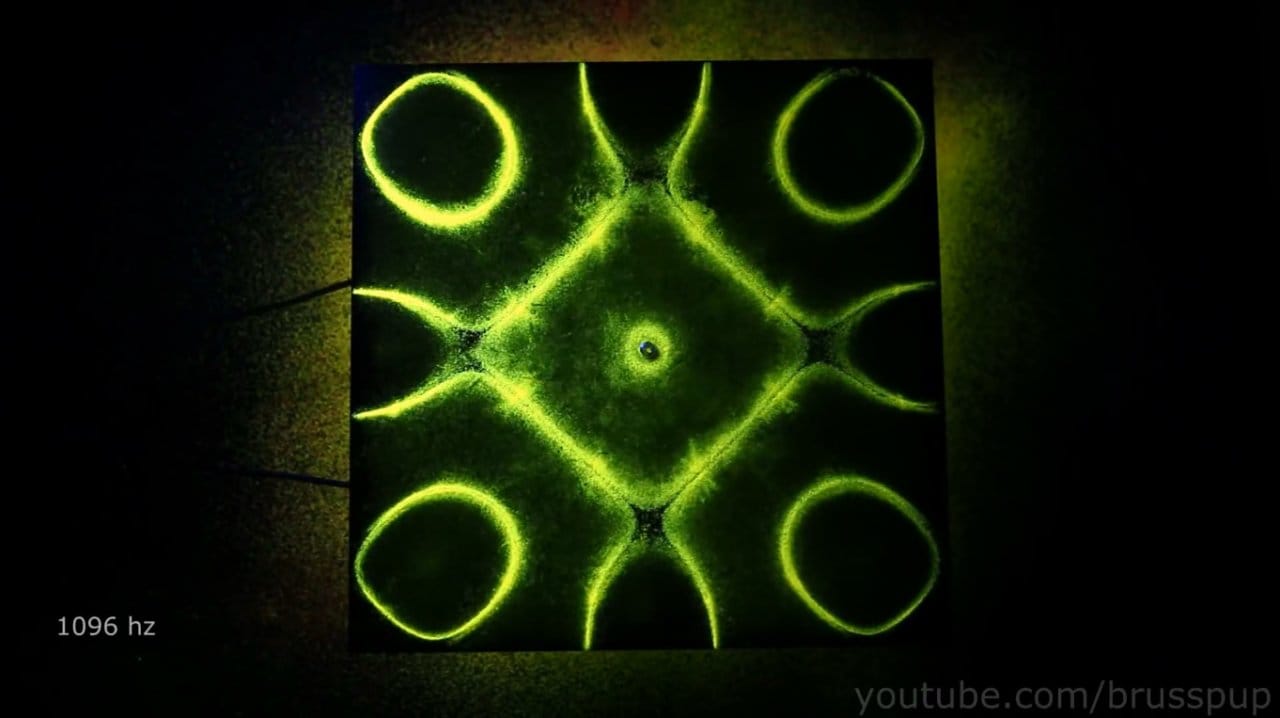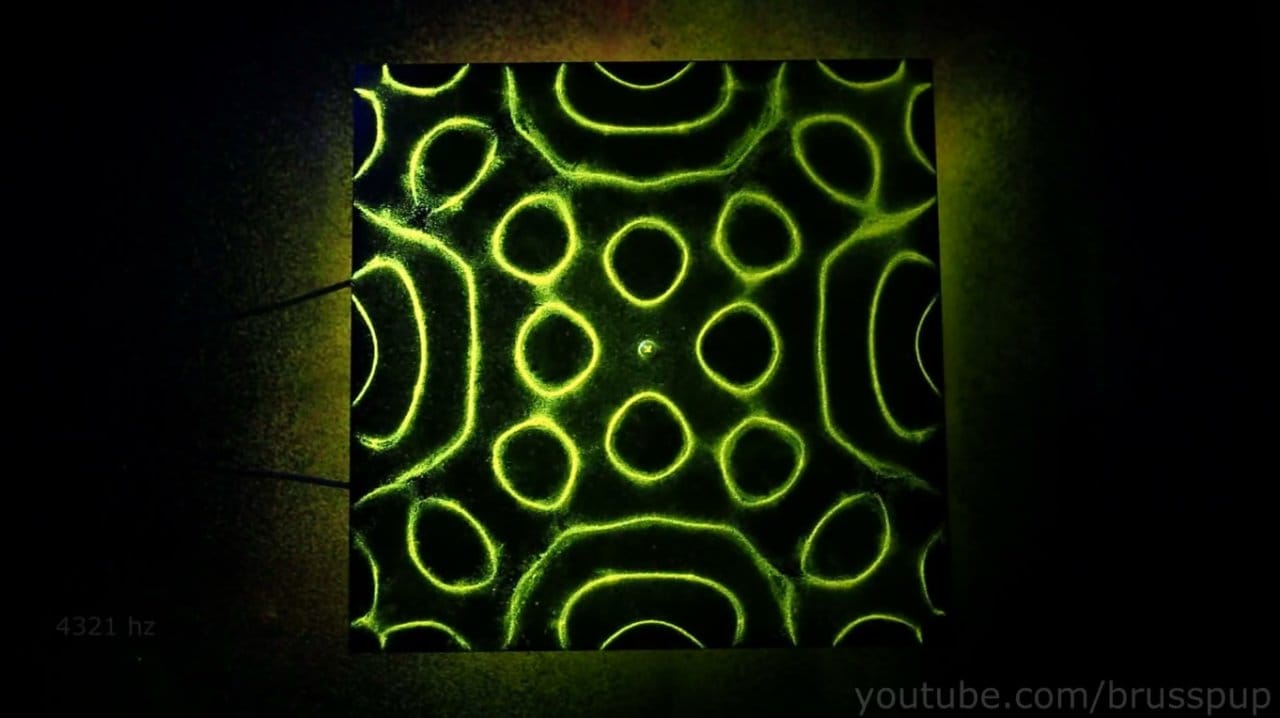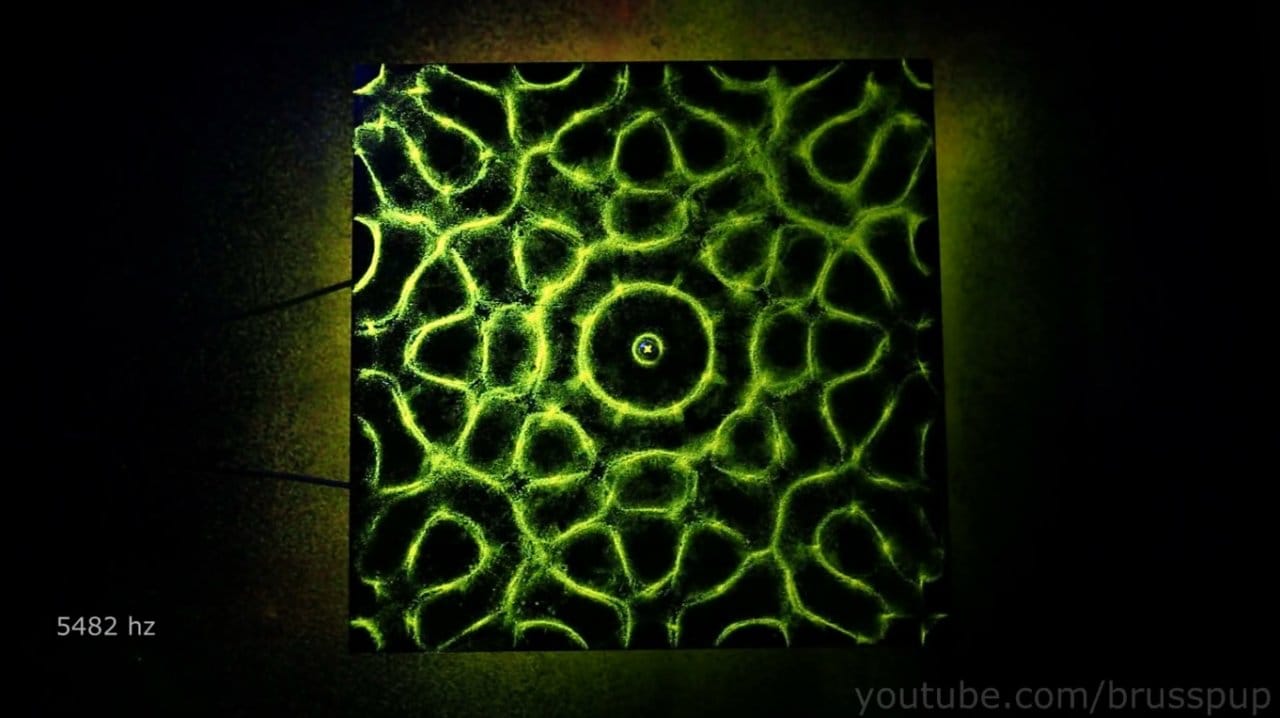 As a basis I took
25W vibrating speaker
.
This speaker is very popular as it is used to take revenge on noisy neighbors. Sound vibrations are perfectly transmitted even through a concrete wall or ceiling. Well, okay, I didn't buy it for these purposes.
The standard wires had to be lengthened a little, and the connections had to be insulated. All the work was done by his son – he will carry the stand to school for a physics lesson.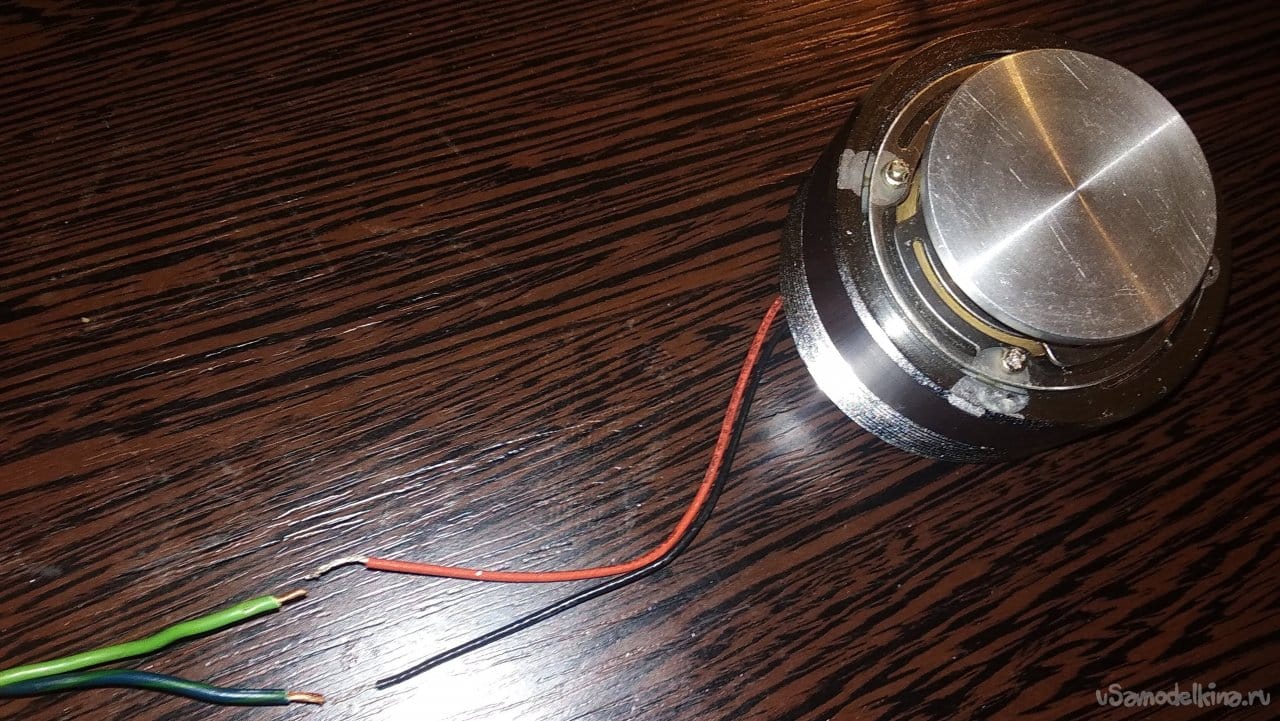 Amplifiers several arrived, and the weakest one was chosen –
mono on TDA8932, 35W
.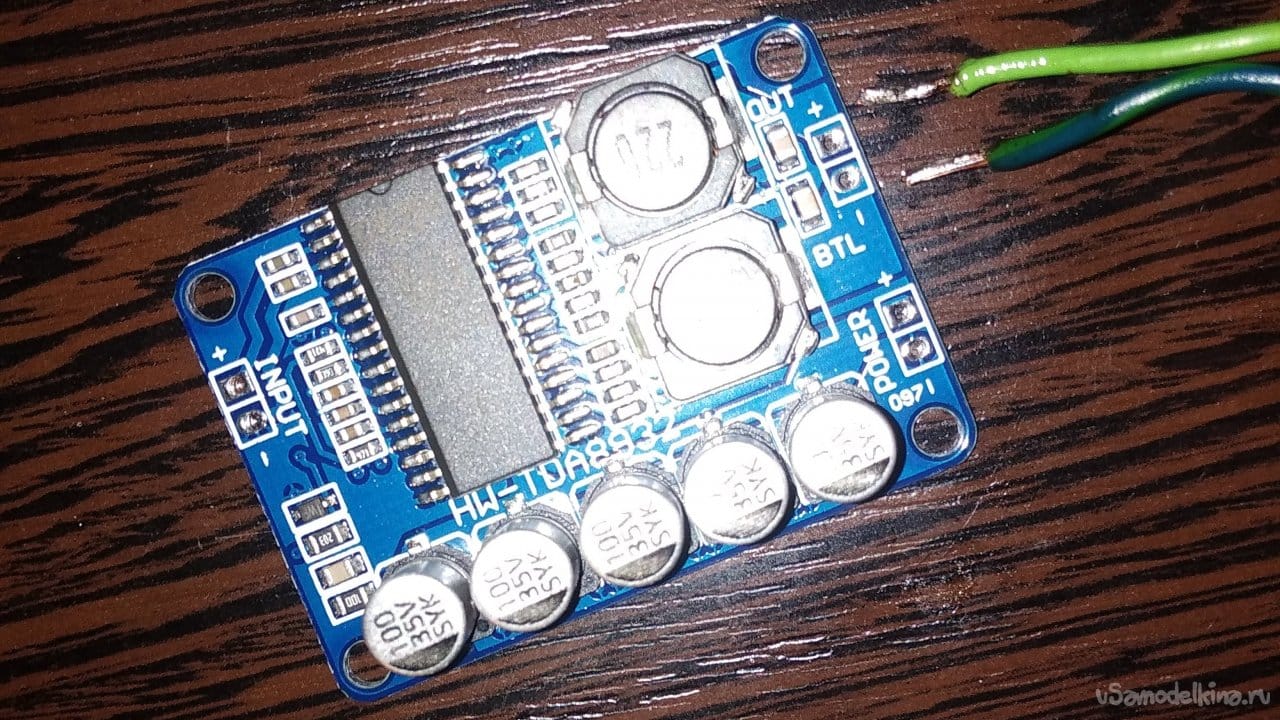 Initially it was planned to use such a functional signal generator on the XR2206 microcircuit with a frequency range from 1 Hz to 1 MHz.
From the power connector on the generator, two power wires were run to the amplifier.
However, it turned out that the signal amplitude at the output of the generator reached 12 volts (yes, they immediately applied to the amplifier, but it survived), and you need to put a divider. Also, it is not very convenient to adjust the frequency.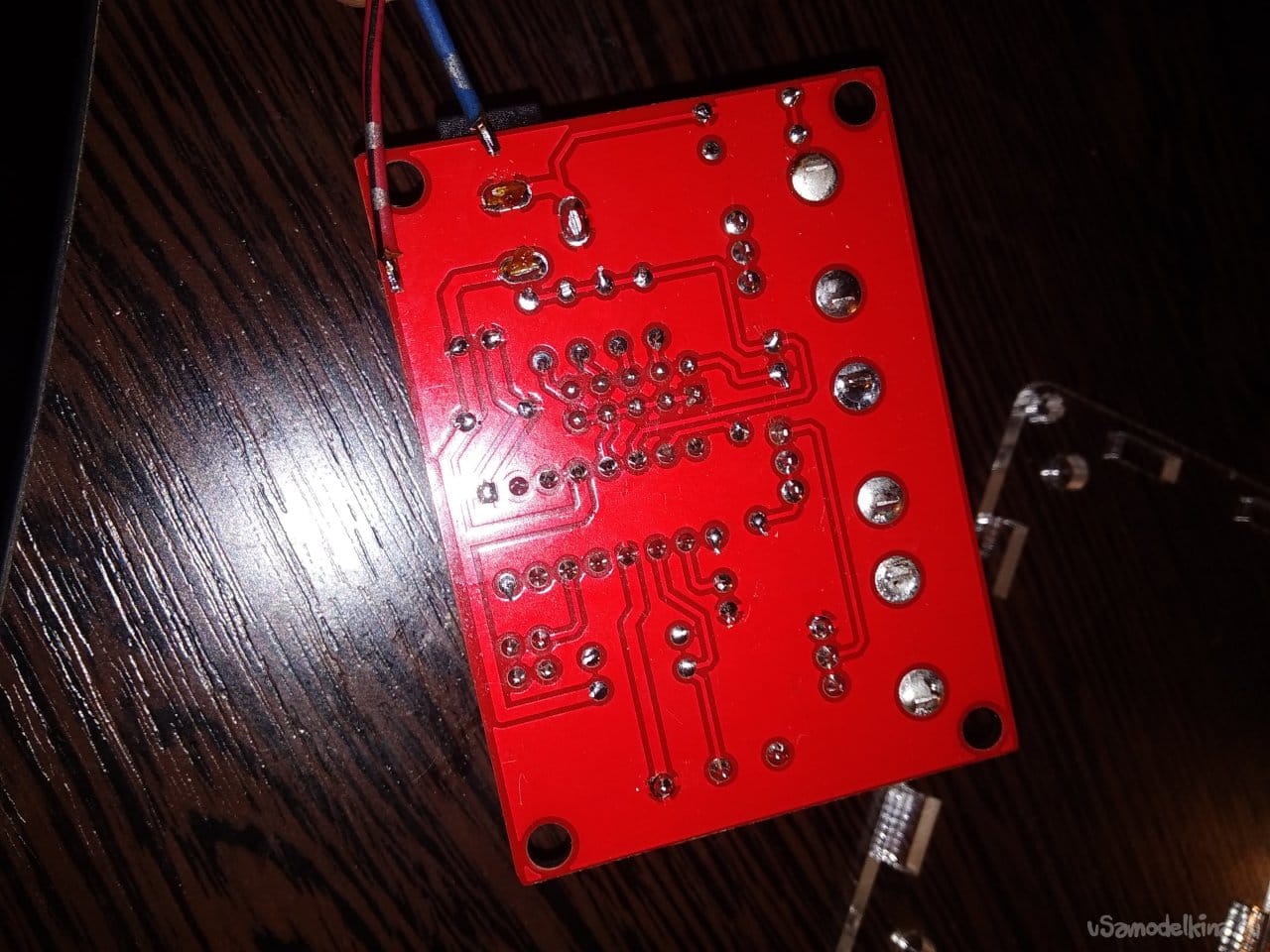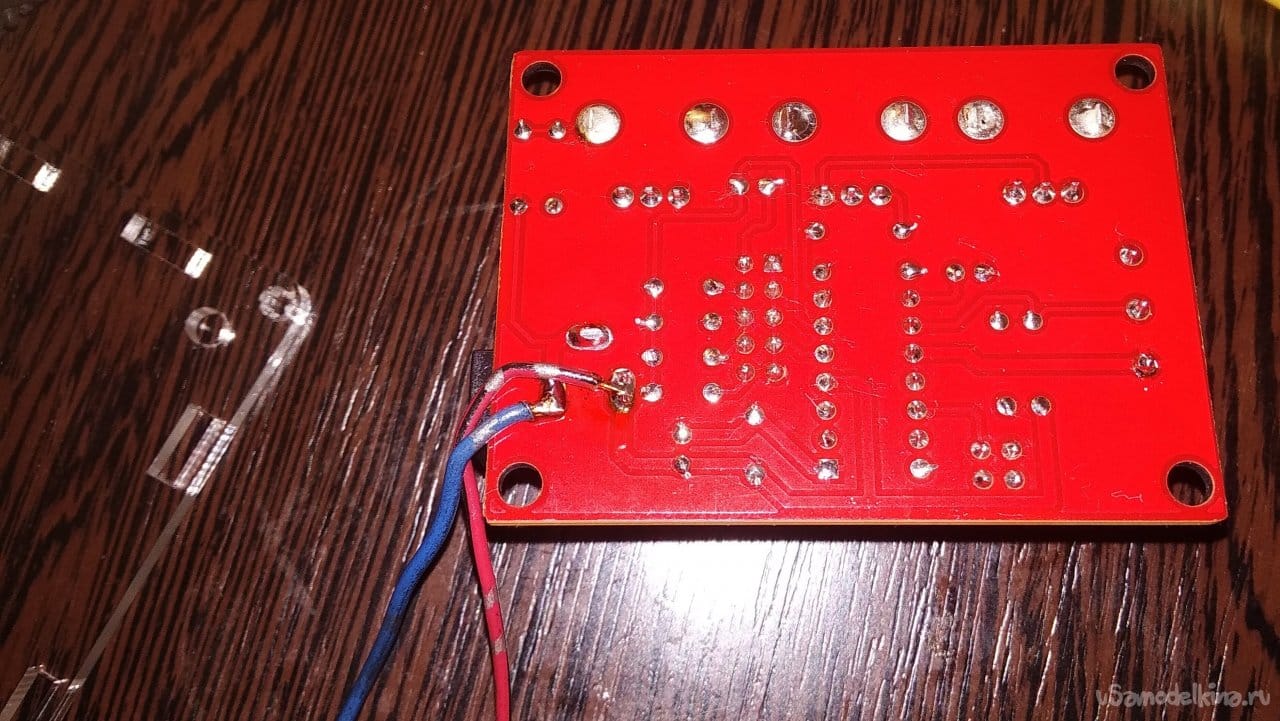 < a href = "https://usamodelkina.ru/uploads/posts/2021-03/1616977147_img_20210326_115224.jpg" rel = "prettyPhoto">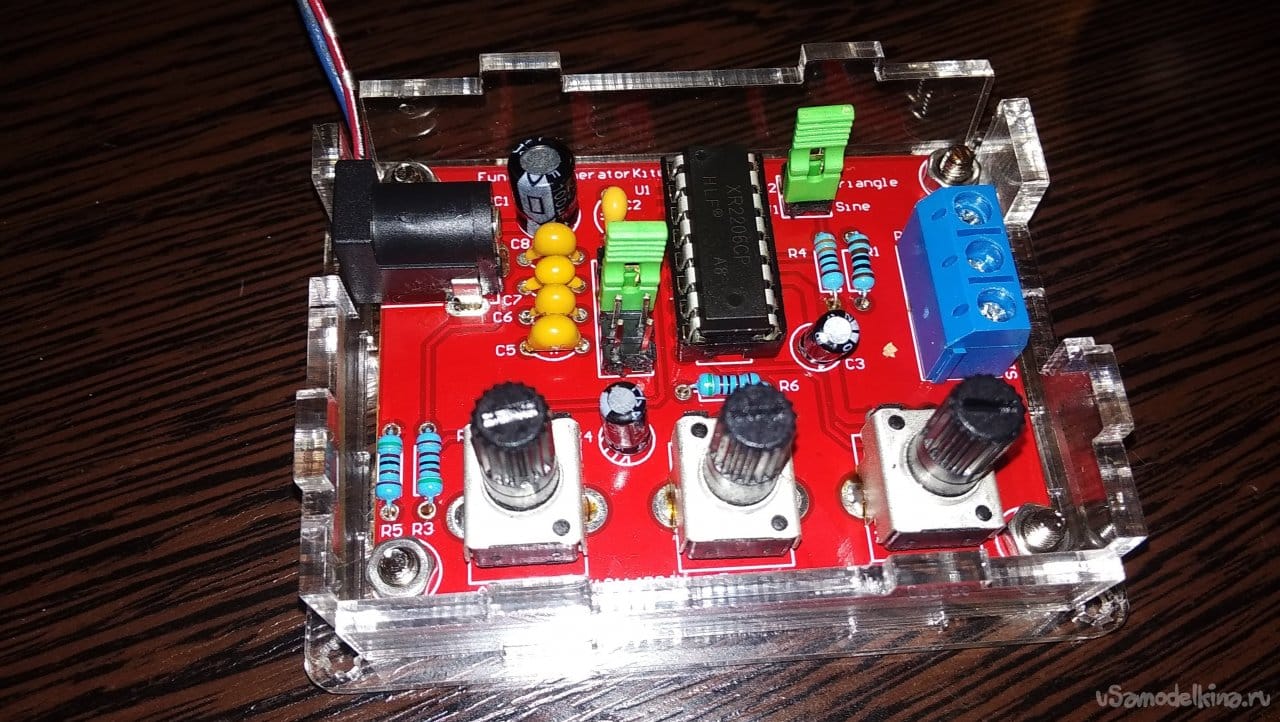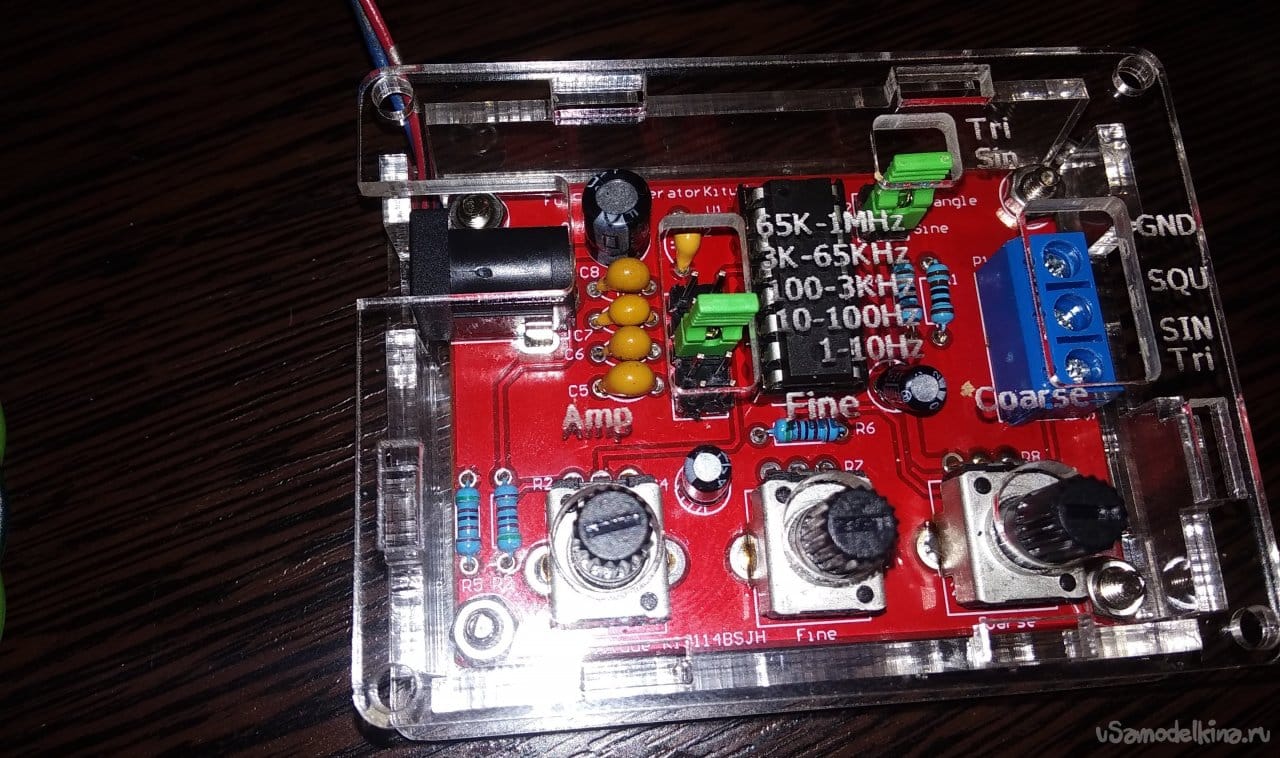 < a href = "https://usamodelkina.ru/uploads/posts/2021-03/1616977149_img_20210326_120459.jpg" rel = "prettyPhoto">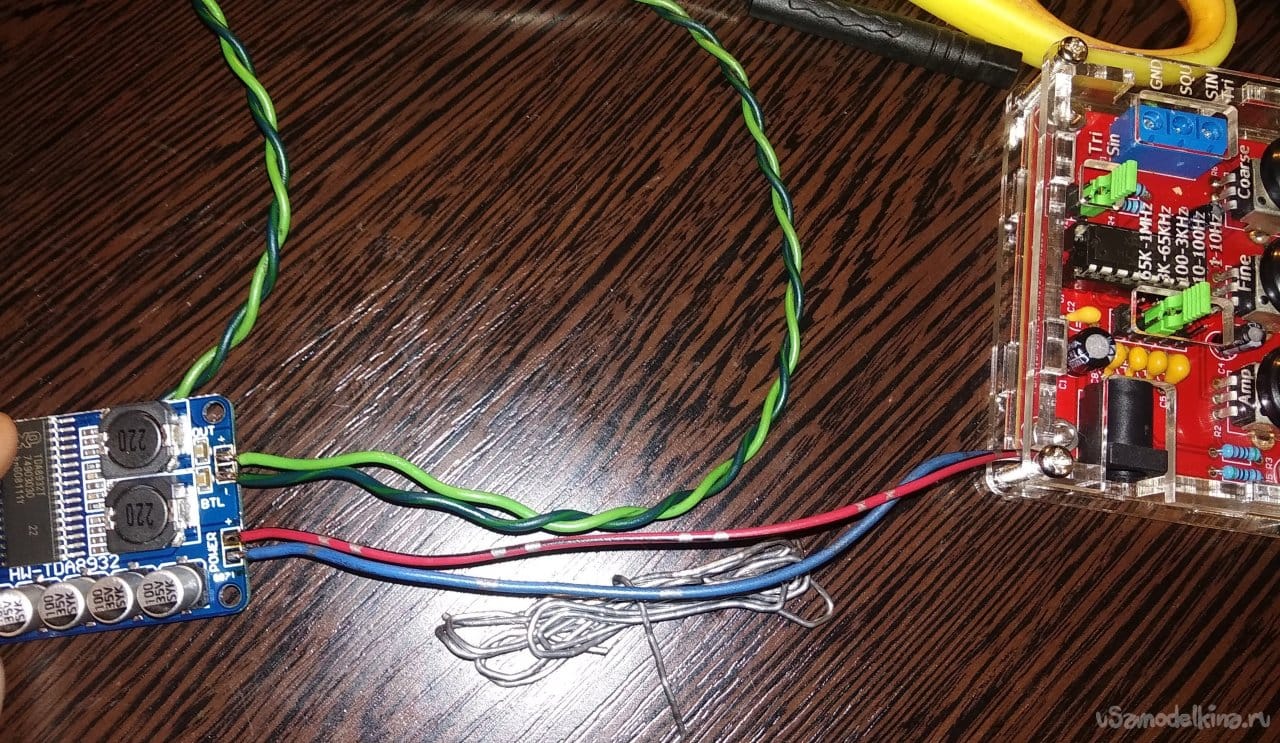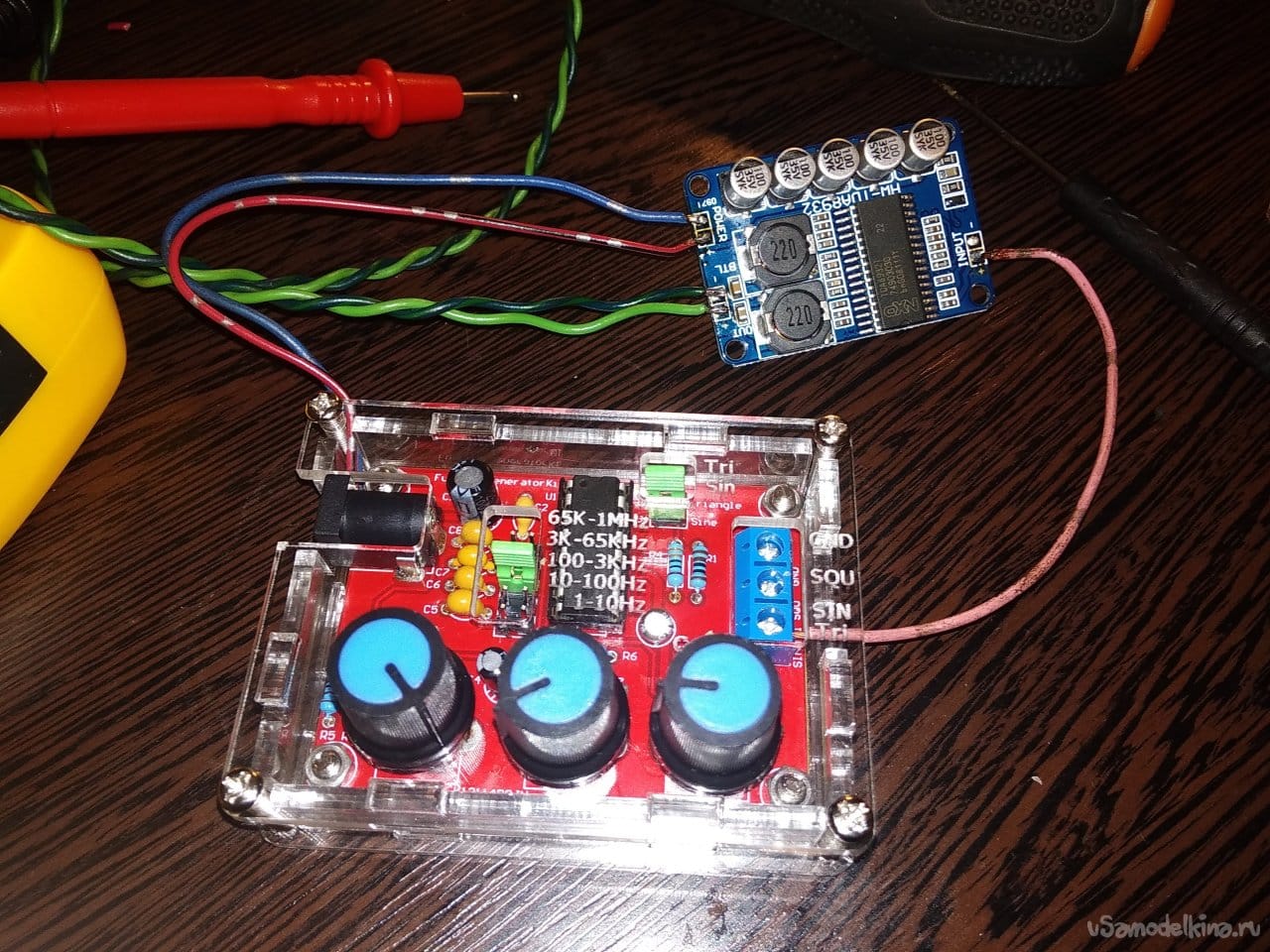 Of course , there are several more options, and they are even simpler.
First – if there is a laptop or desktop computer nearby, then you need to install a software function generator on it. In particular, the rather ancient, but excellent SpectraLab program has such functionality.
The second option is to connect to the amplifier
Bluetooth audio receiver
, and install the generator program on your smartphone (there are a lot of different ones). We need the simplest sinusoidal signal.
The amplifier was powered by a
12V, 3A unit
.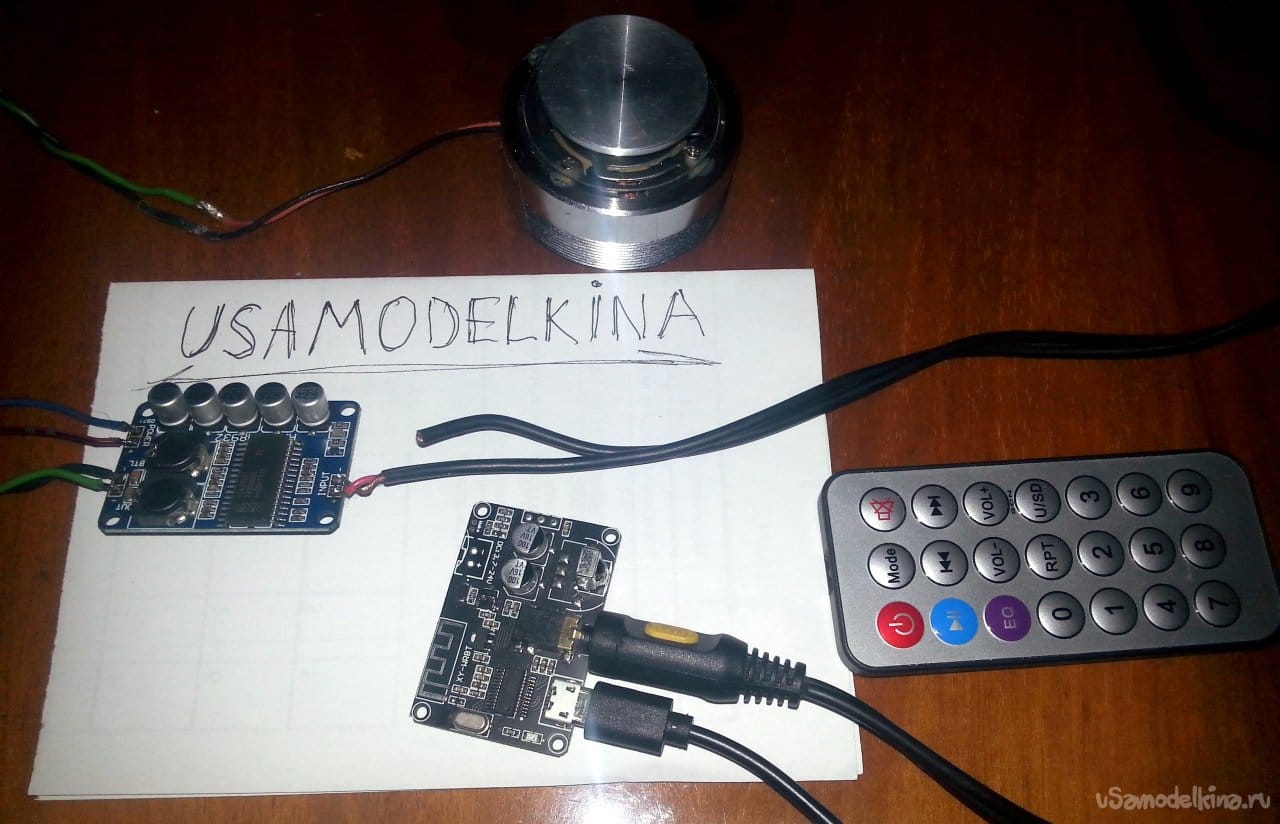 A thin (0.5 to 2 mm) aluminum or tin sheet can be used as a plate, a piece of plexiglass, fiberglass, etc. From this material you need to cut a square with sides from 200 to 300 mm.
You can drill a hole in the center of the square and attach it to the vibrating speaker with a bolt and nut.
I used a substrate from the Ender-3 3D printer as a plate. Having marked the center on it, I fixed the speaker pad on the underside of the plate on a piece of thin 1 mm double-sided tape. Moreover, it is not necessary to glue the entire site – the effect will be better with a smaller contact area.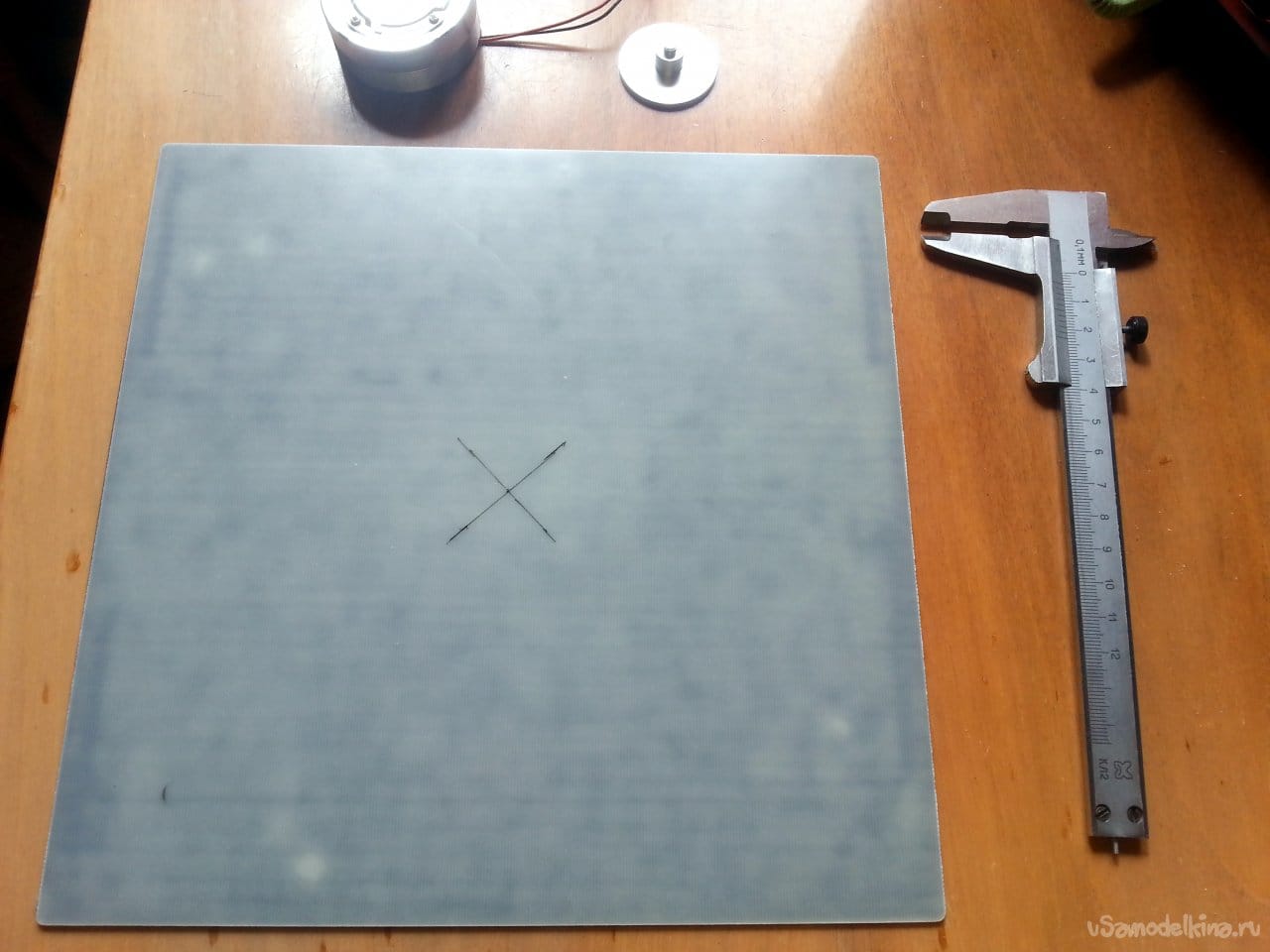 < a href = "https://usamodelkina.ru/uploads/posts/2021-03/1616977228_20210327_111724.jpg" rel = "prettyPhoto">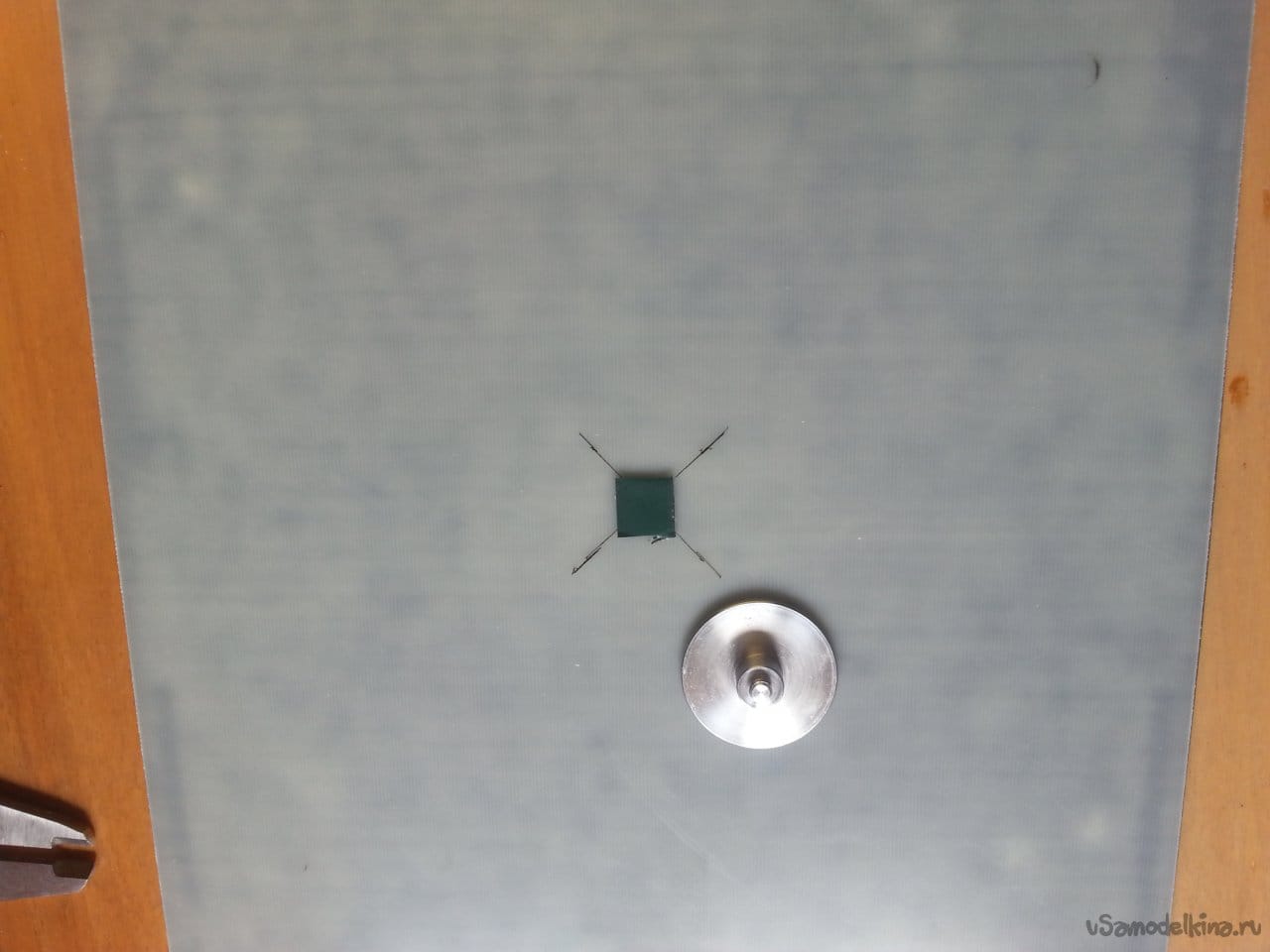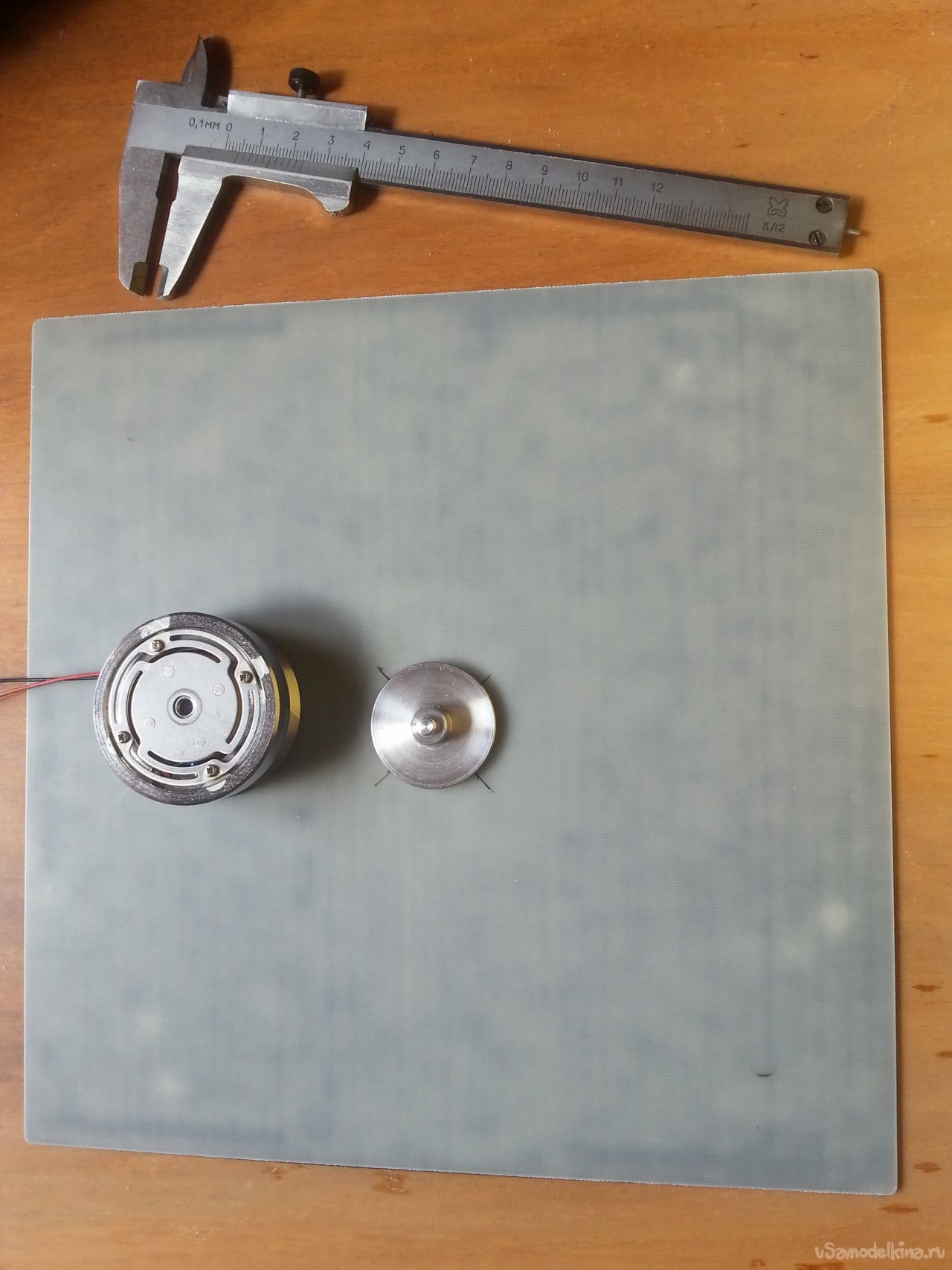 At the bottom of the speaker, the wire is brought out through the hole, and it is difficult to fix it on the table in a horizontal position. Just then the screw cap from the glass jar came up. It sat tightly on the speaker case, and the wire came out freely through the slot.
The lid itself is glued to the table on double-sided tape, after which the plate with the platform is screwed to the speaker. An important point – the plate must be in a horizontal position, otherwise sand or other fine-grained bulk material will "run away" from it to the table.
Further experiments were conducted by young people, and did not record the frequencies. Instead of sand, they used … semolina.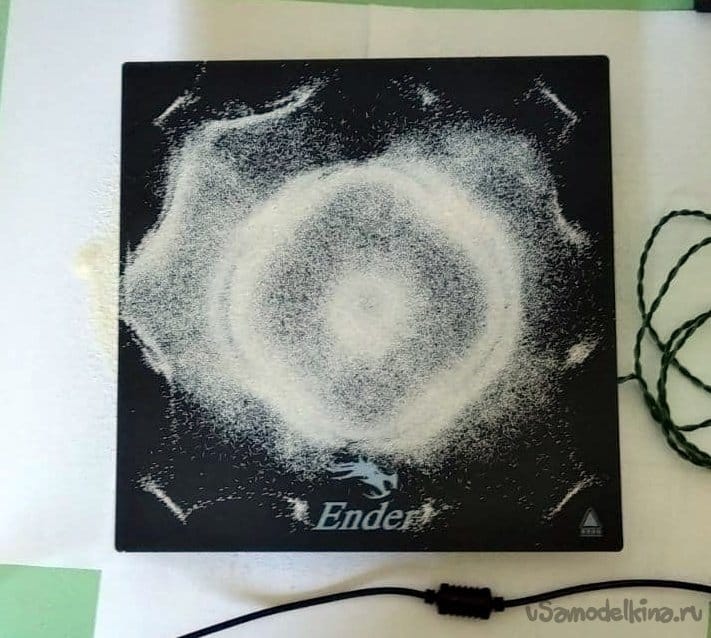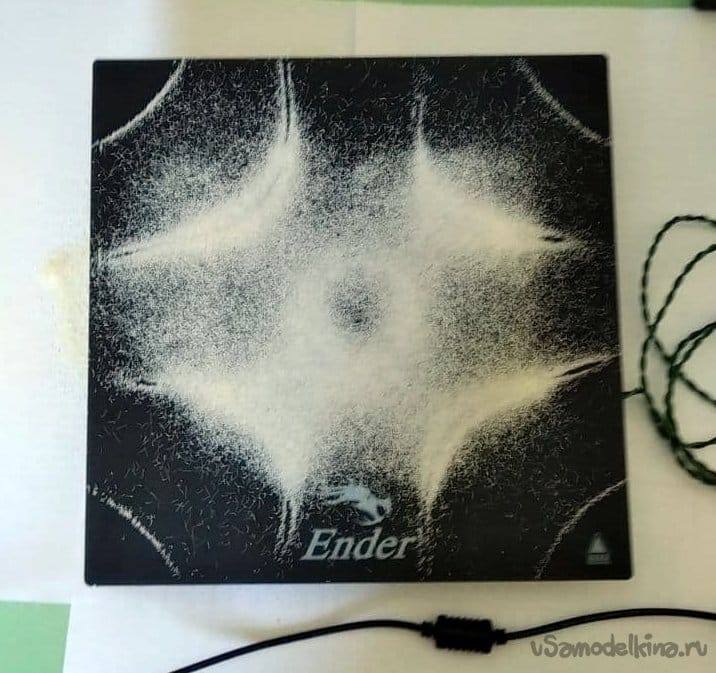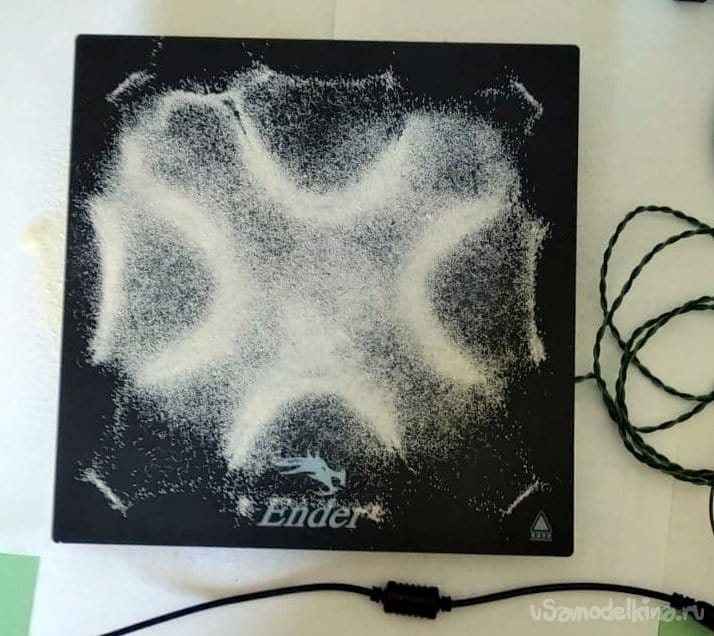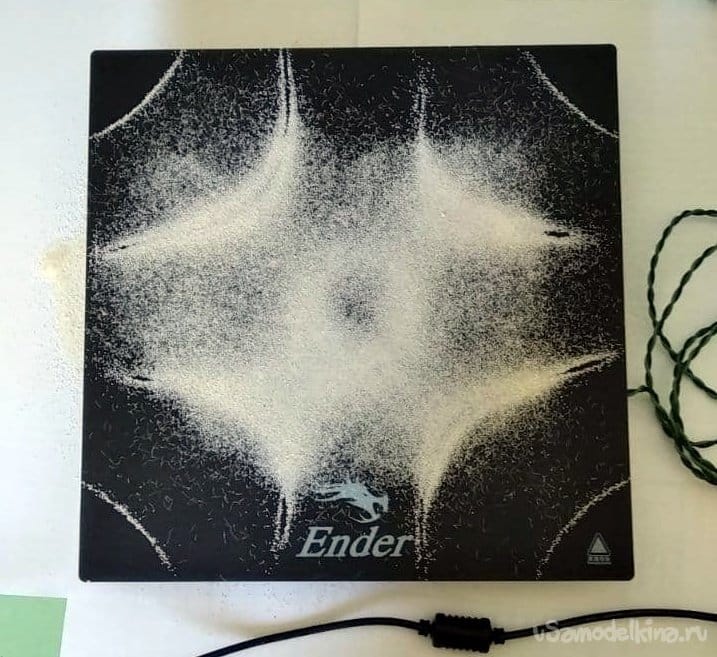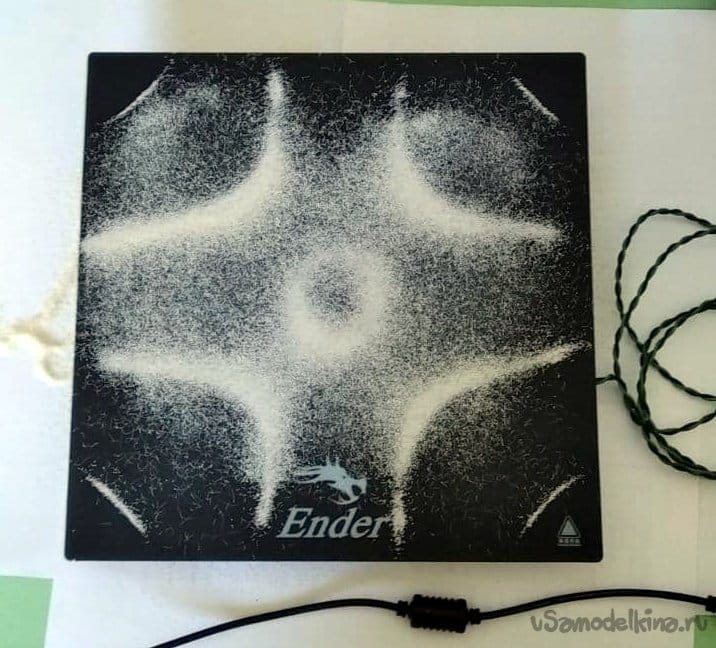 Of course , you can also use an ordinary old speaker, but you will have to tinker with fixing the plate.
Here is such a simple and interesting physics experiment you can carry out with your children.
All good mood, good health, and interesting ideas!
Subscribe to the
telegram channel
of the site, so as not to miss new articles.