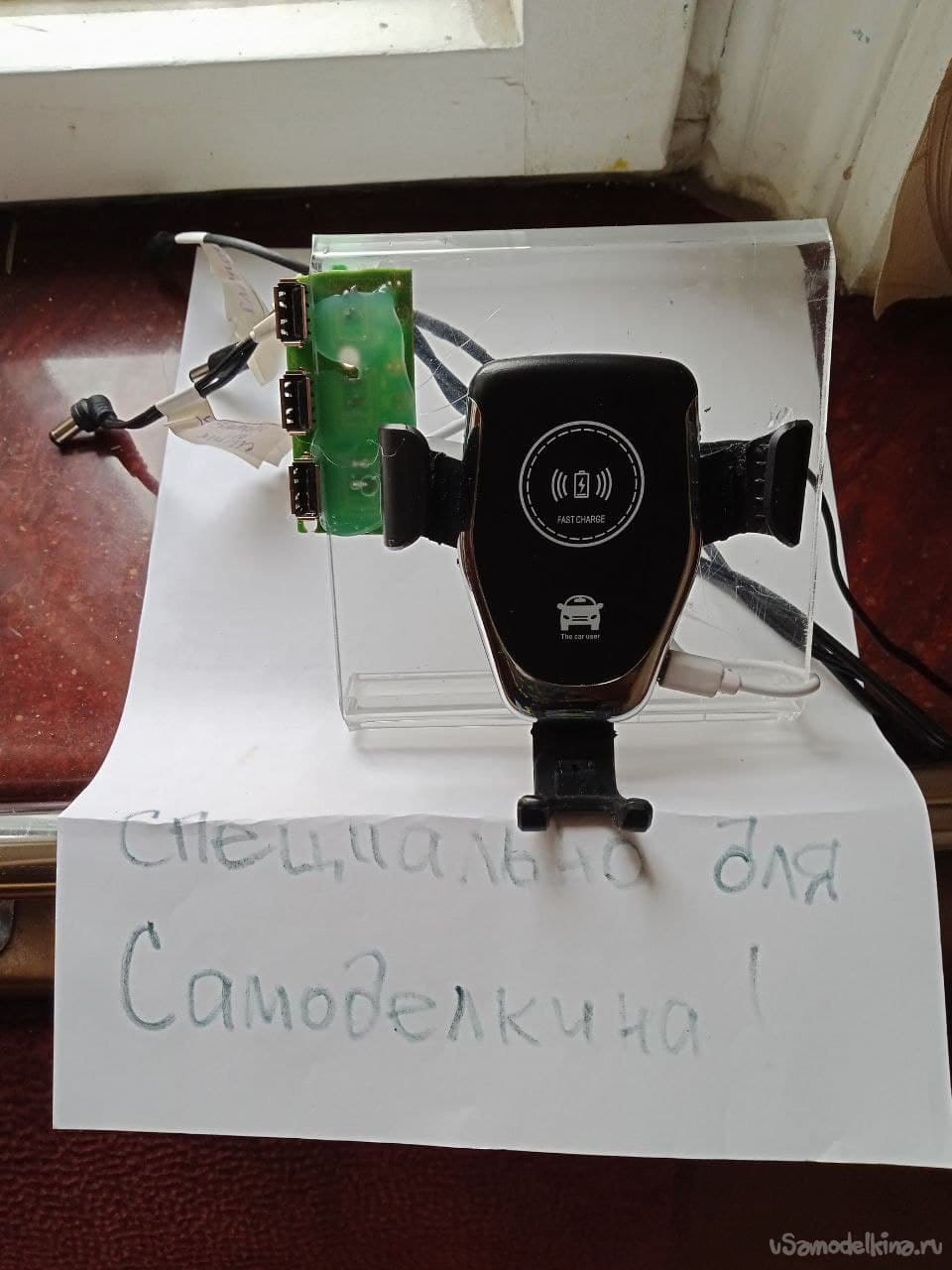 Good day to everyone, another craft was born after my wife had repeatedly drunk my brain, that the kitchen is always a mess in terms of phones, tablets and screwdrivers, which, when charging, create a mess by lying in different places and spoil the aesthetics. It's hard to come up with a name. For example, Charging Organizer , or Charging Hub .
So, we find a plexiglass thing with a thickness of about 4 mm and cut a hole for attaching the Qi of a gravity-type charge. We fix it with a plastic nut from the kit. We find a 5 V 2 A power supply in the pantry and cut off everything unnecessary from it. From the same pantry, we take out the disassembled long-broken YUSB-hub and bite out 3 ports of the YUSB, I don't need it anymore. Since the hub was mannered, with separate switches for each port, we take a soldering iron and solder the jumpers, powering all ports in parallel. Let them always be included. Accordingly, we solder the wires from the power supply to the same place. And we attach this stub with hot glue to the base of the craft. Carefully, the Chinese have better not trust the polarity by the color of the wires, I almost pierced. Half the battle is done. Now we have Qi charger for me and three ports for households and guests. They each walk with their own wire, so everything is fine. Now we find the green clip, I don't even know what it is, and glue it to the base. Power wires for different devices must be inserted into each cell of the cage. To avoid confusion, I marked each one with white duct tape. We test, everything works. It seems like a trifle, but my wife liked it.
While the moderation was going on, I decided to improve my organizer, immediately bring out the short end of the micro USB for the flashlight, and in the back, connect the charger for spare flashlight batteries through the charge controller.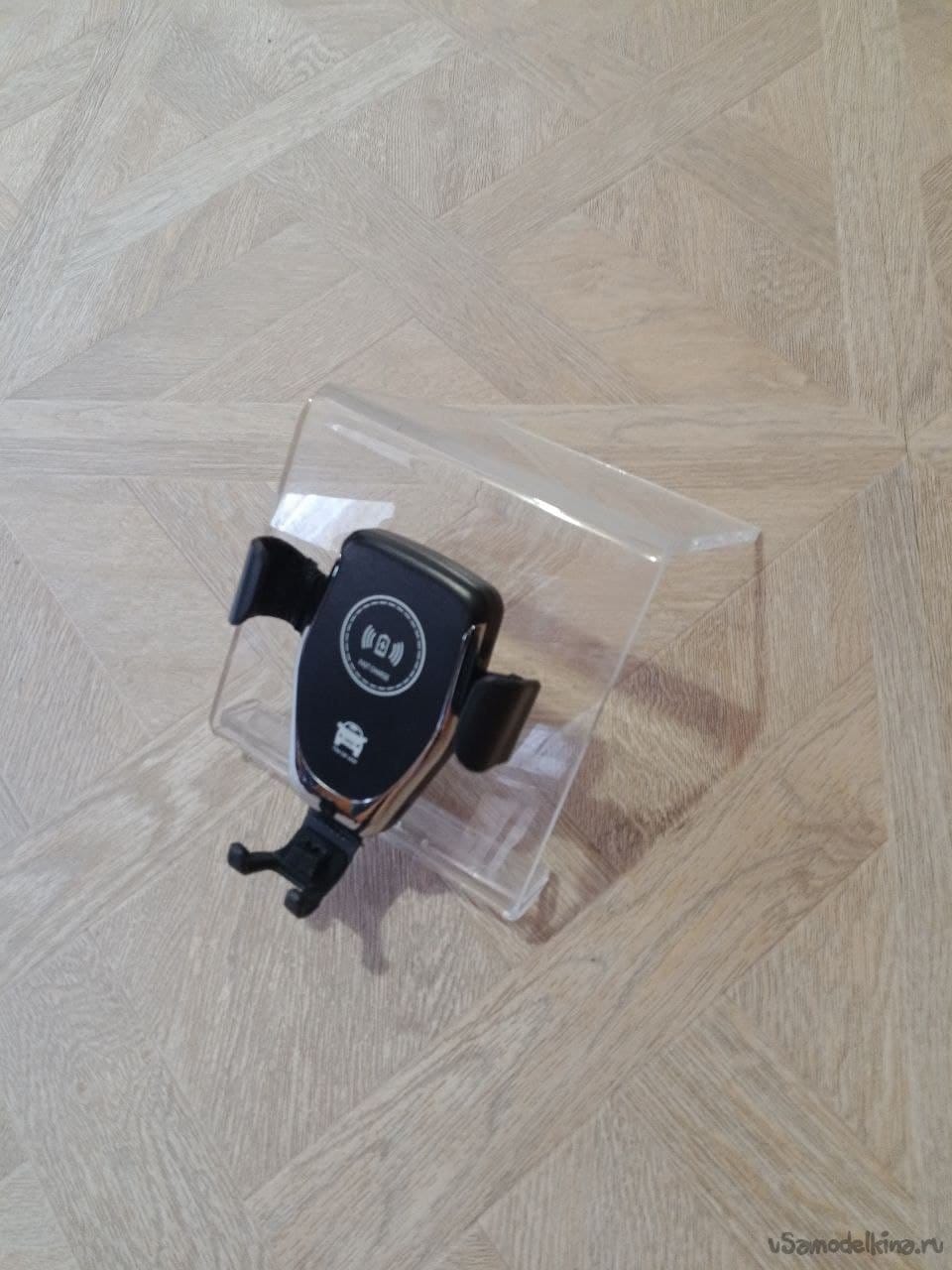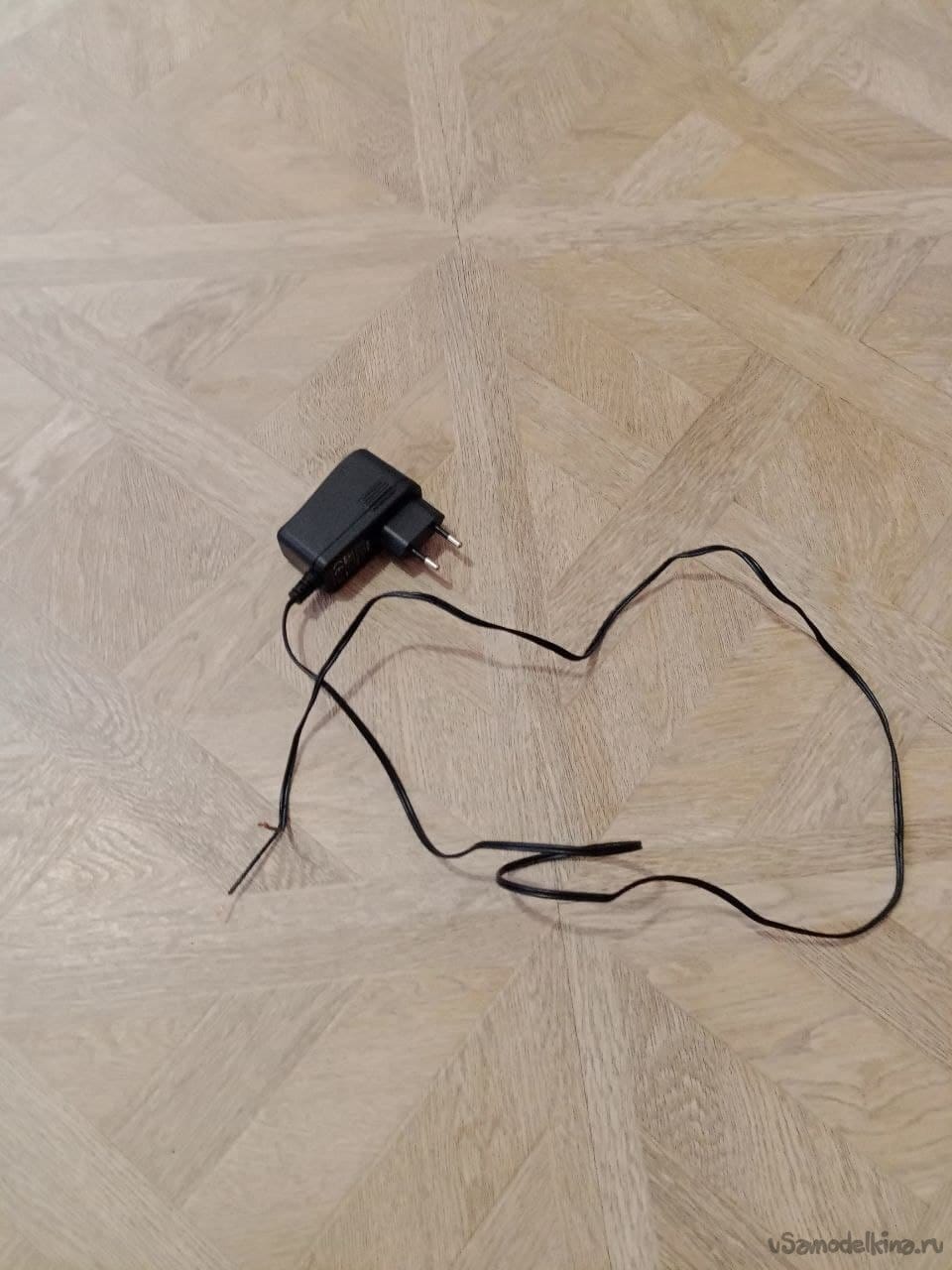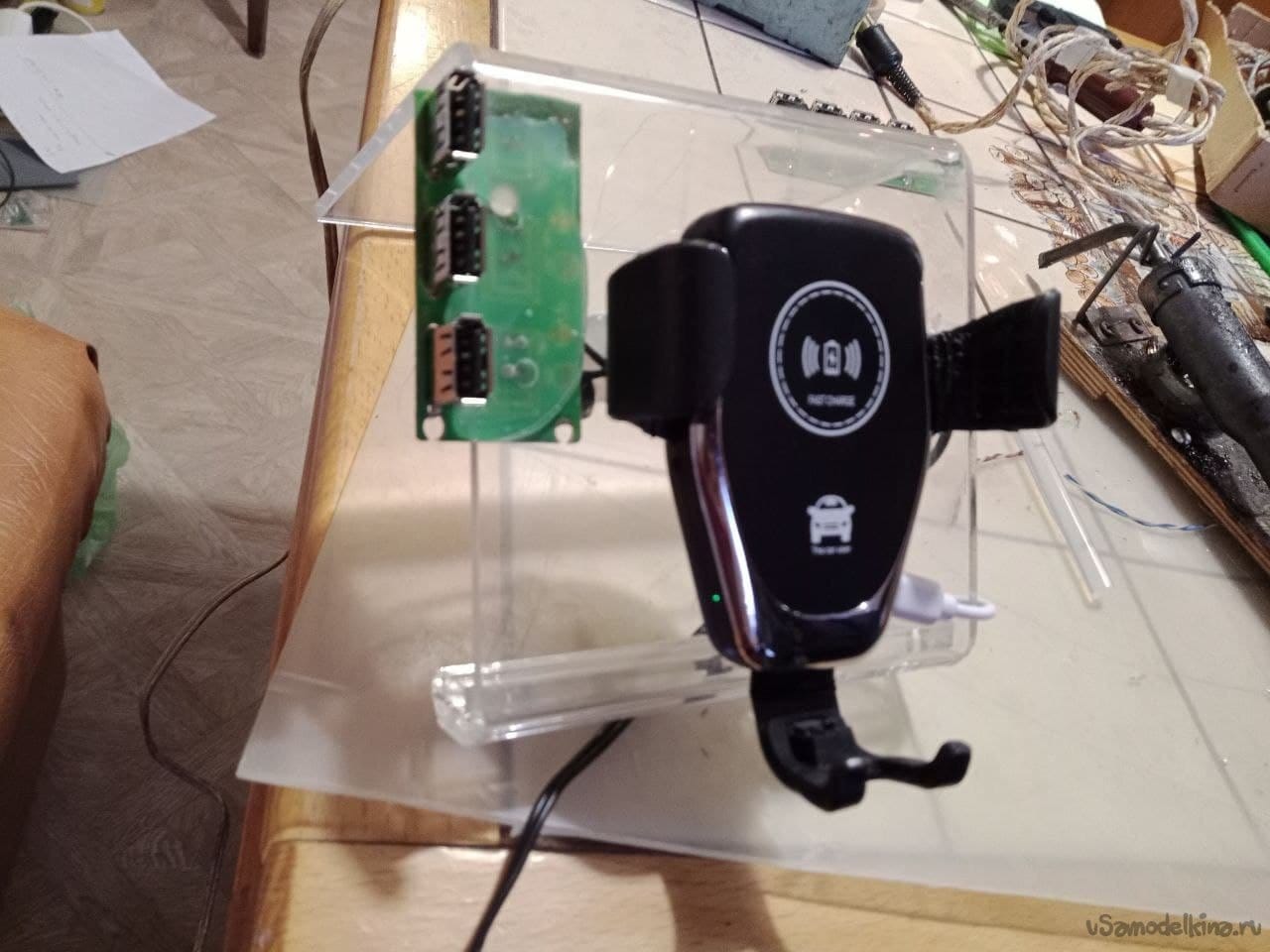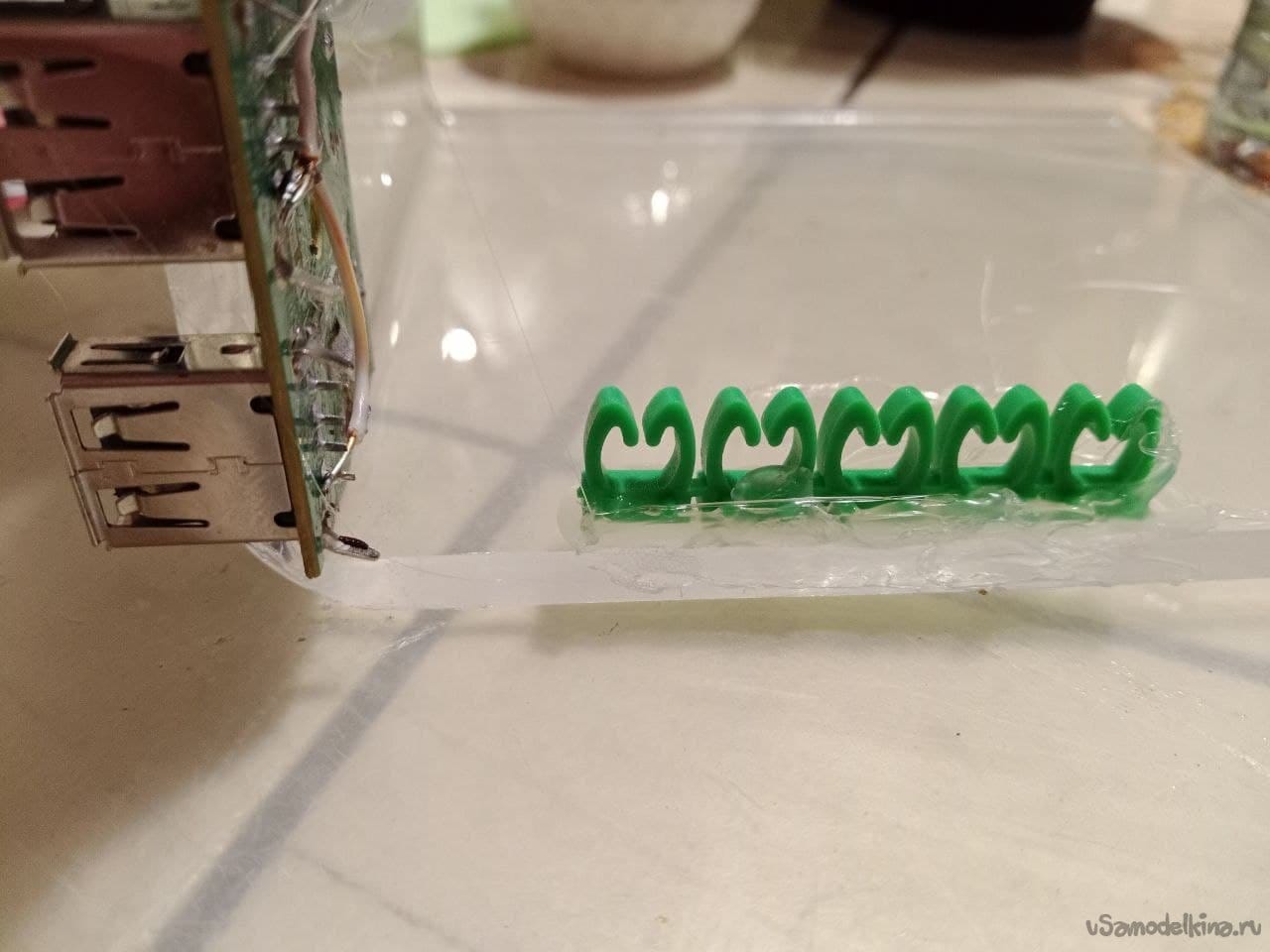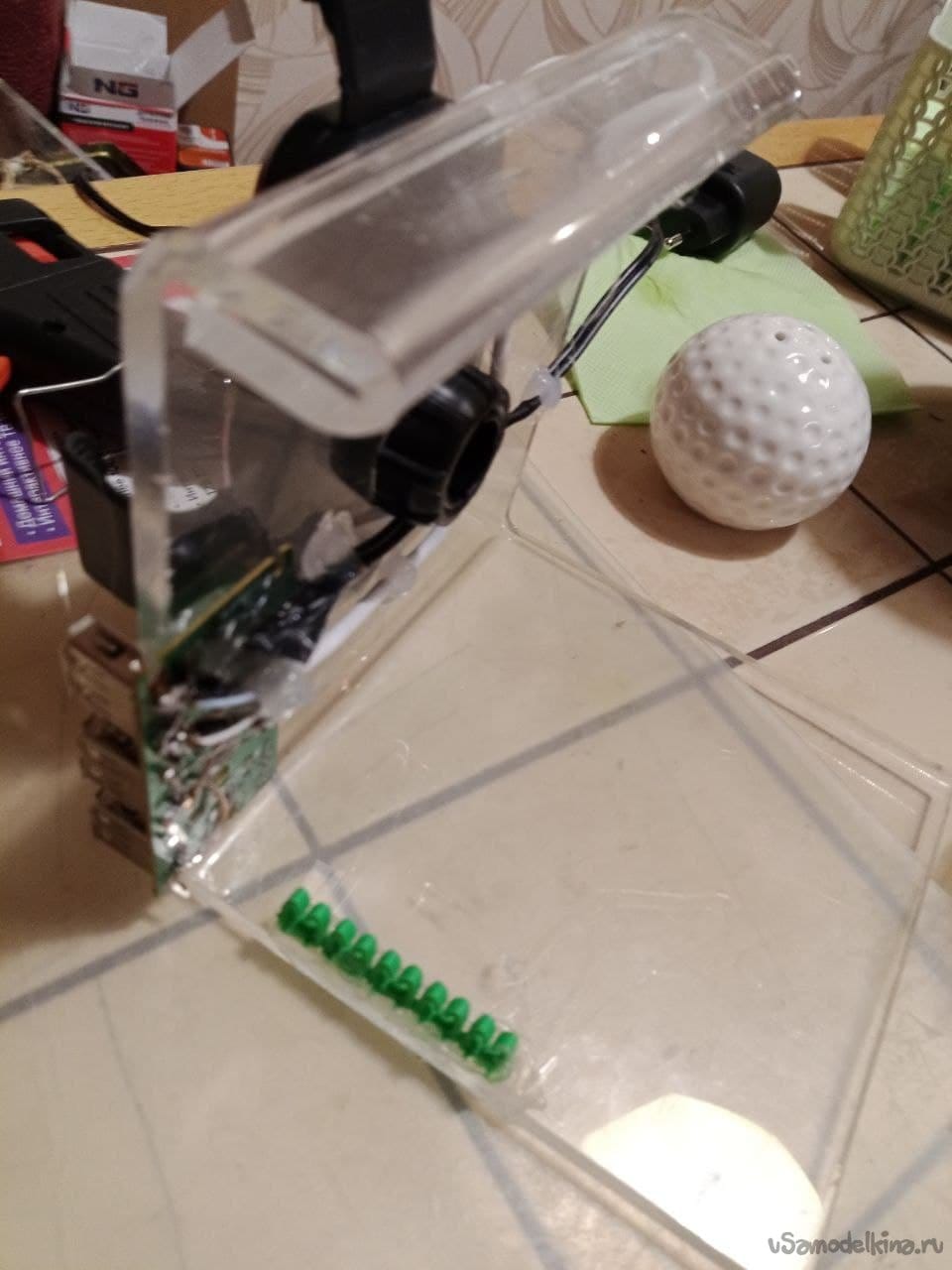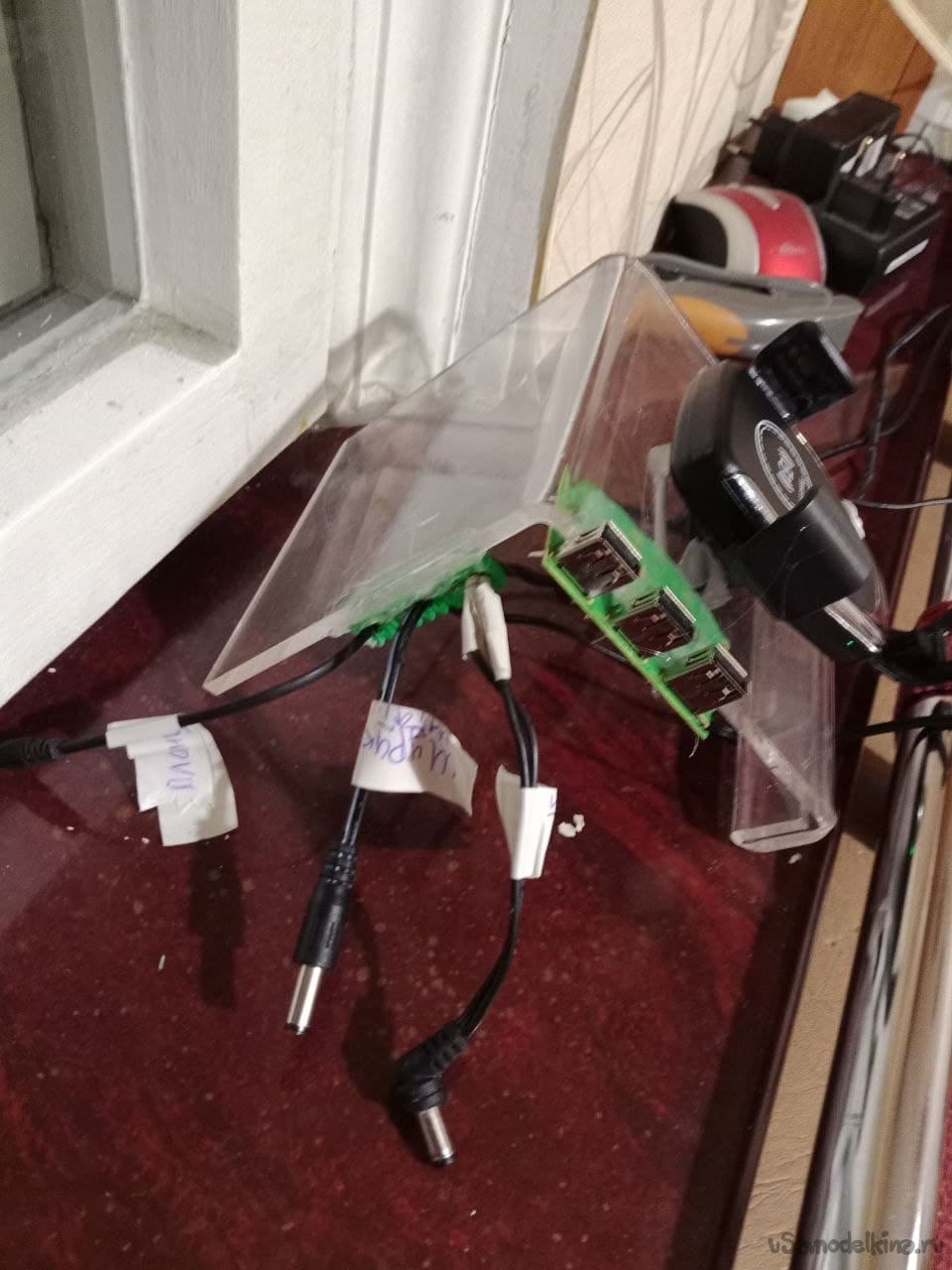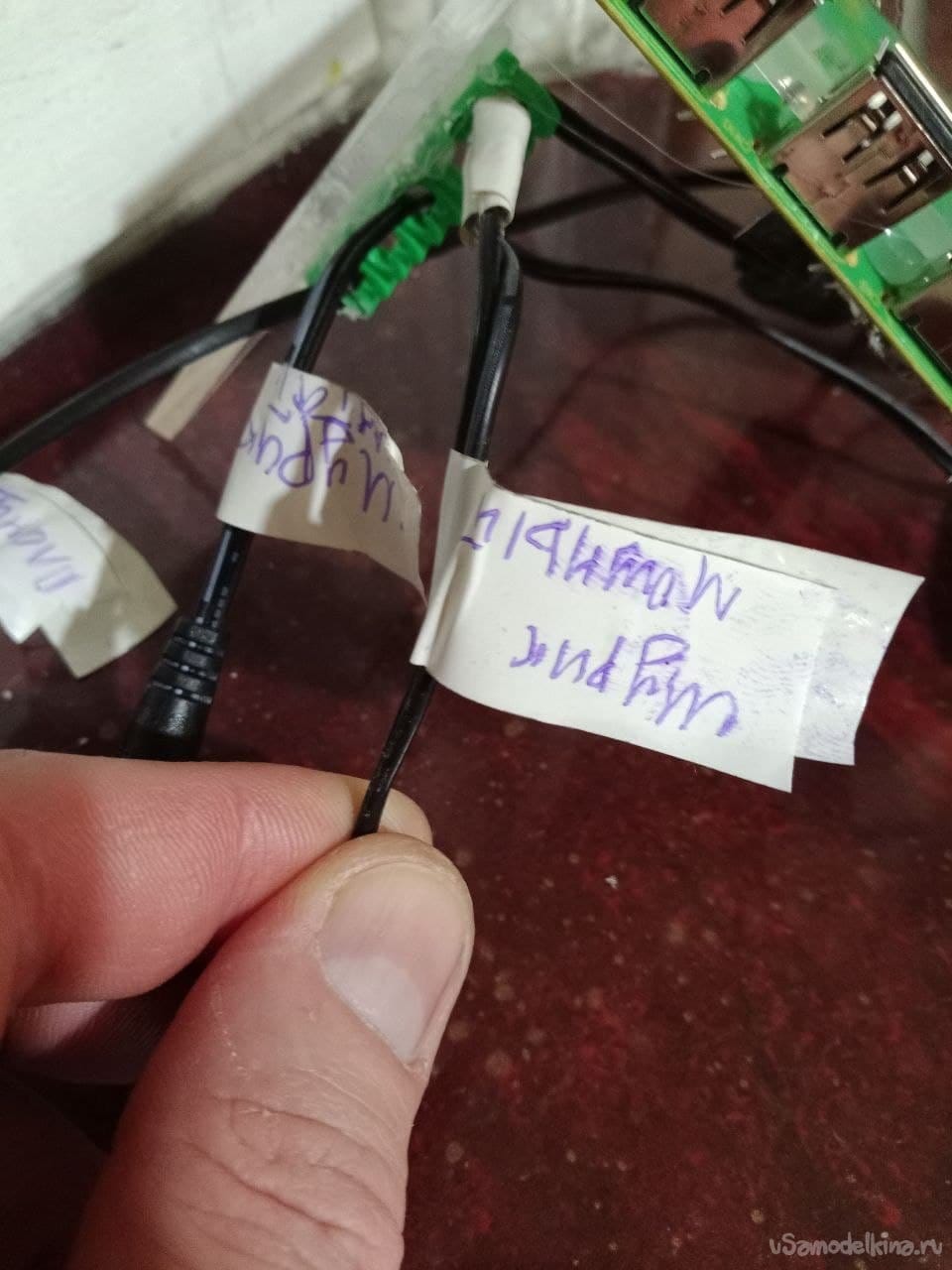 I will sell this homemade product or make it to order. Email me or leave comment to discuss details.