DIY
Refillable WD40 cylinder from an old fire extinguisher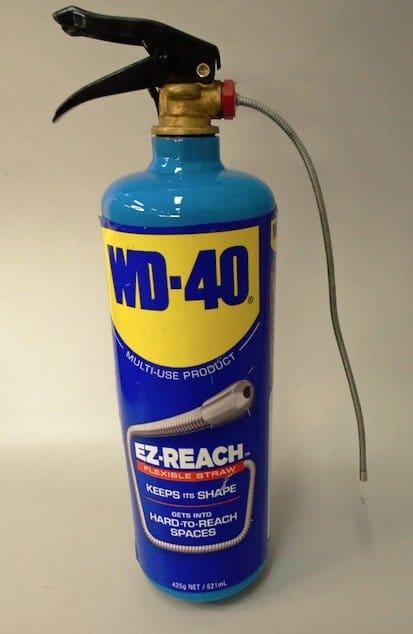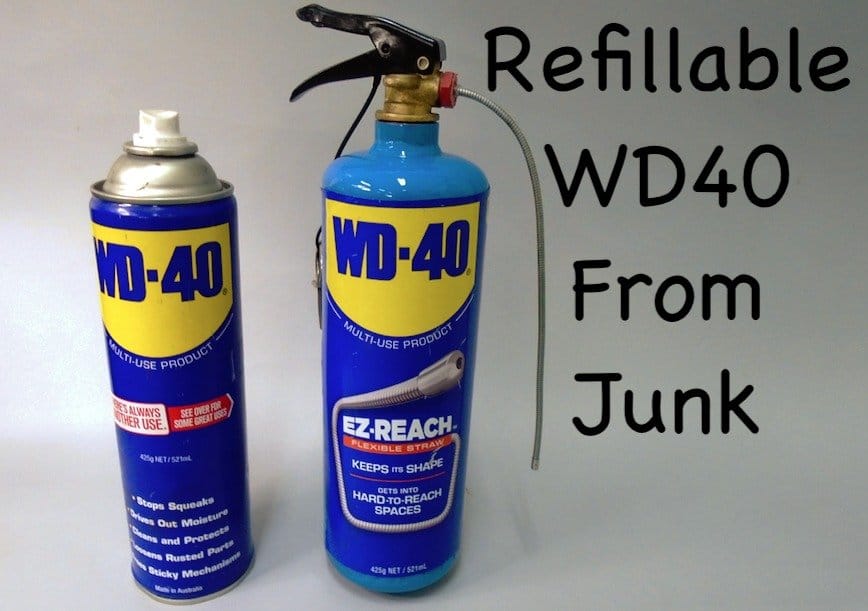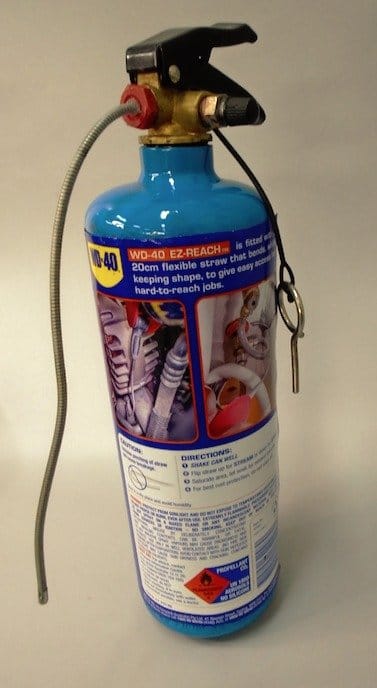 Probably, for many who used an aerosol can with a WD40 type lubricant, the pressure was released, but the liquid still remained in it. And it's really bad when you are trying to unscrew a rusted bolt on Saturday evening, but there is no lubricant, and there is nowhere to buy.
It is clear that you can use alternative methods, kerosene, brake fluid, vinegar. Even a balloon can be cut neatly, but "pshiknut" through a tube, it is somehow more familiar and more convenient.
The DIY master, with the strange nickname "liquidhandwash" (those who wish can translate), solved this problem in a radical way. He made an aerosol can from an old fire extinguisher, and now he buys the WD40 in a large (not aerosol) package. Such packaging turns out to be more profitable than buying cylinders every time, which is especially important if you are engaged in car repairs, and a lot of lubrication is consumed.
Tools and materials:
– Old empty fire extinguisher;
– Cylinder from under WD40;
-Valve from a bicycle/auto camera;
-Knife;
-Vise;
-Knawing for metal;
-Drill;
-Skin for grinding;
-Scissors for metal;
-Glue;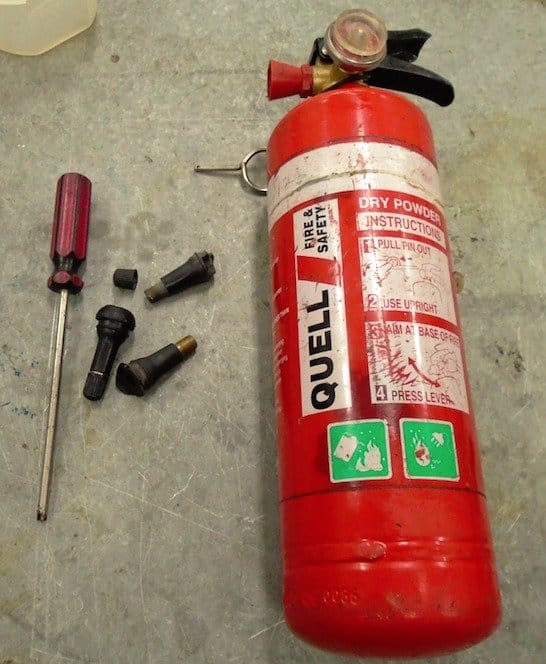 Step one: valve preparation
The valve that the master used was also recyclable, it was removed from the car wheel when the tire was changed. The rubber must be removed from the valve. You can use a knife, you can hold it in a screwdriver and grind it.
The spool from the valve also needs to be unscrewed.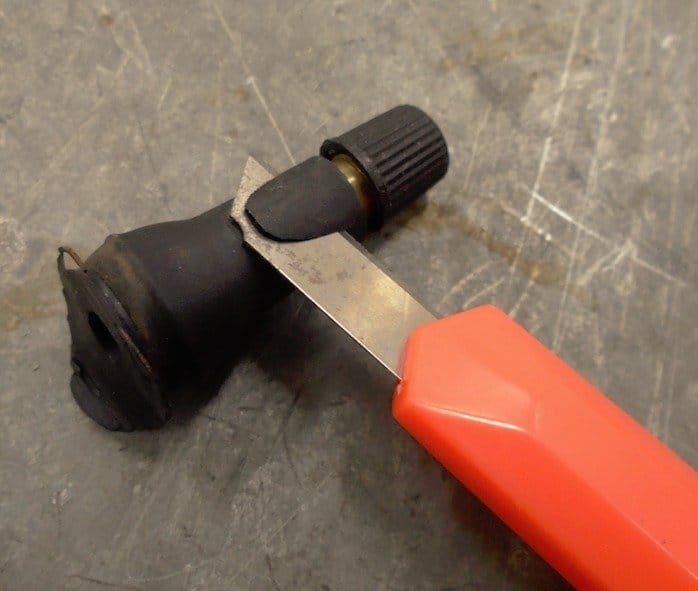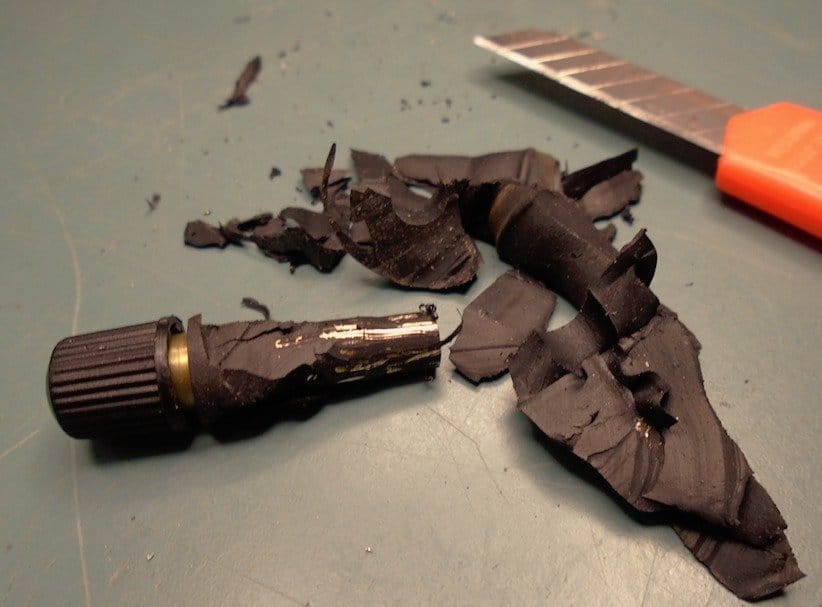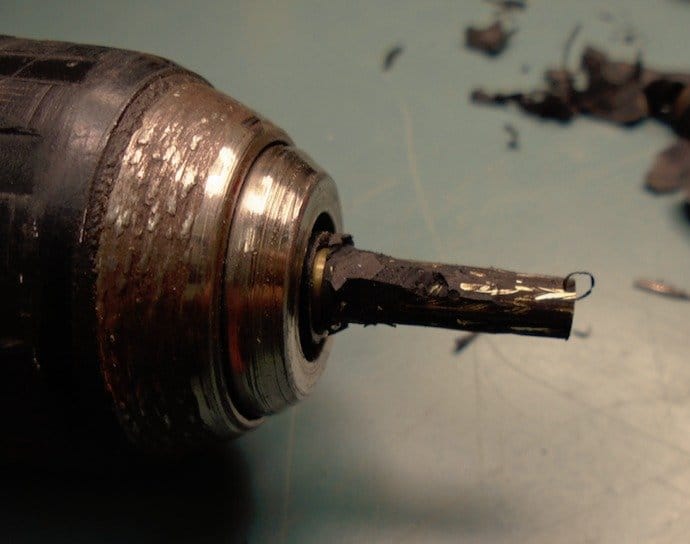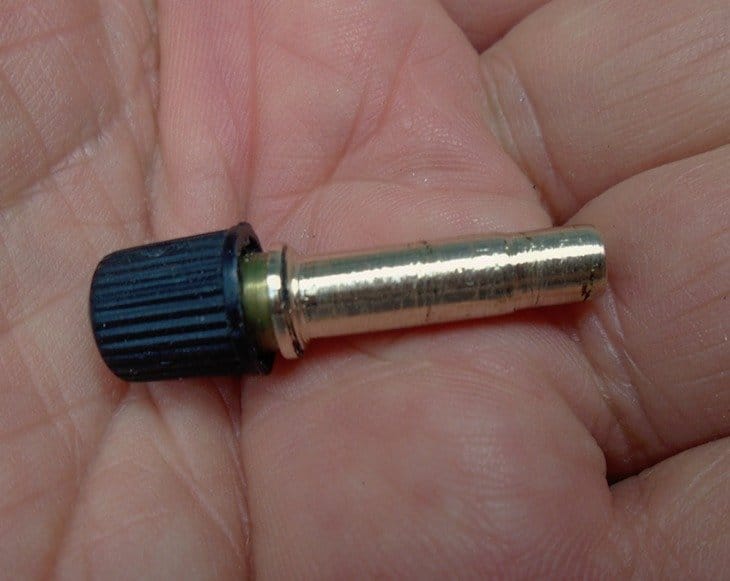 Step two : Valve installation
Next, remove the pressure gauge from the fire extinguisher and install the valve.
The pressure gauge is very hard to unscrew and you need to apply force. Then you need to separate the pressure gauge and the fitting on which it is attached.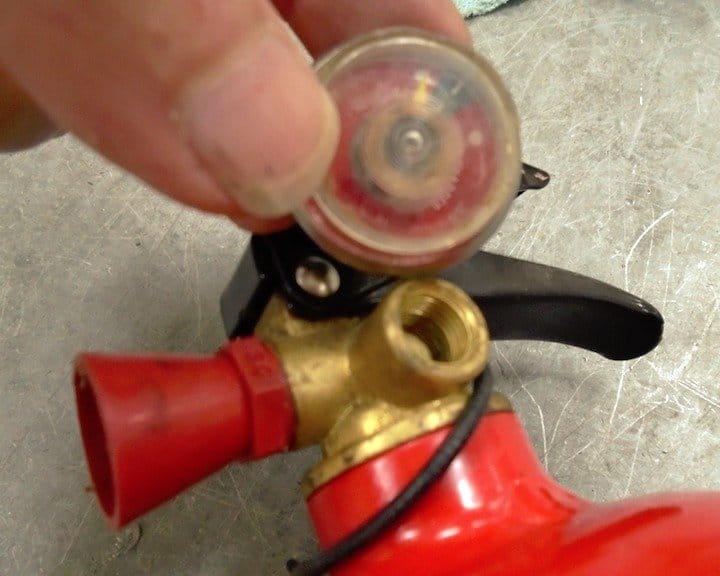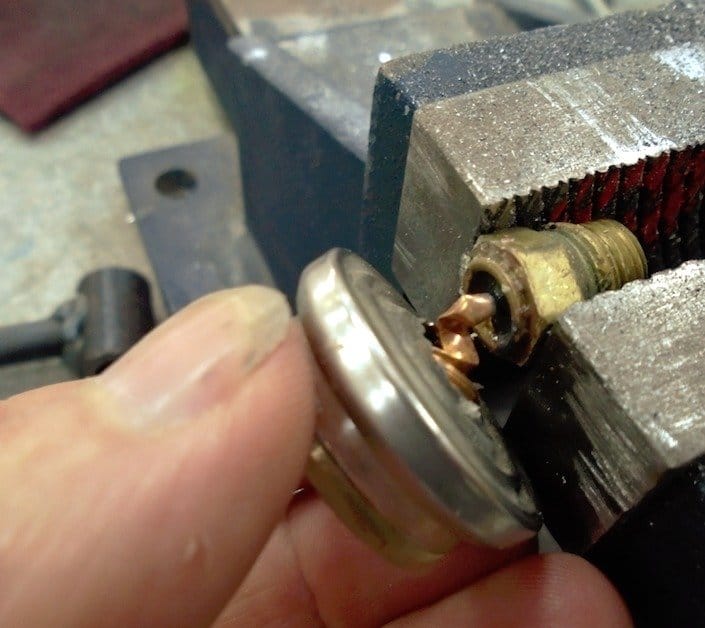 Drill a hole in the fitting to install the valve. The master used a 5.5 mm drill.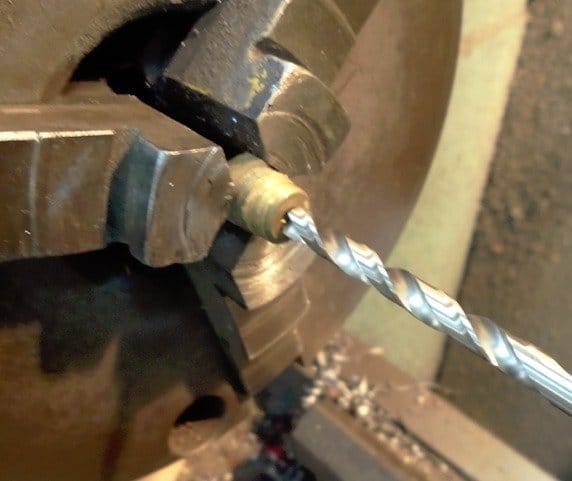 Next you need install the valve in the fitting and solder.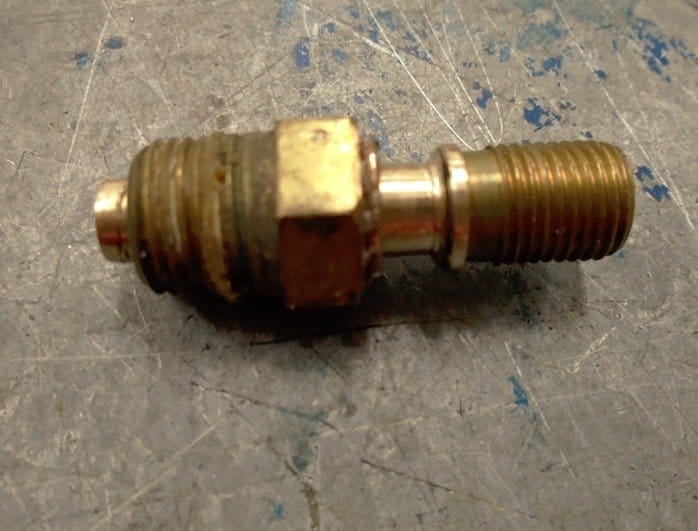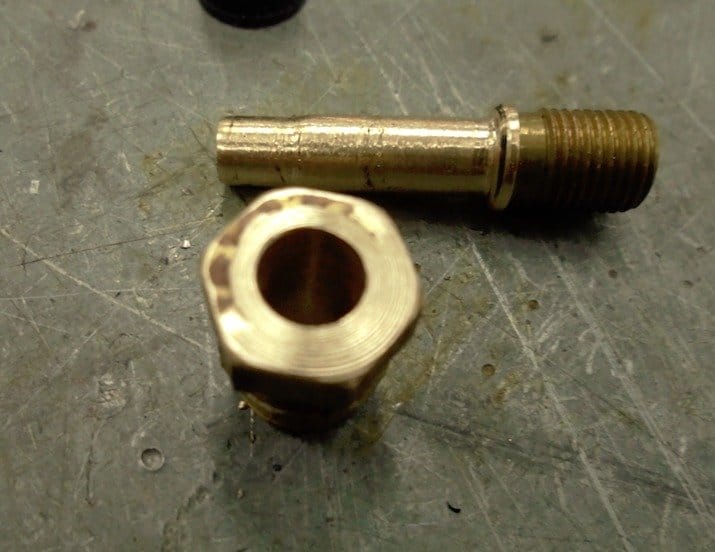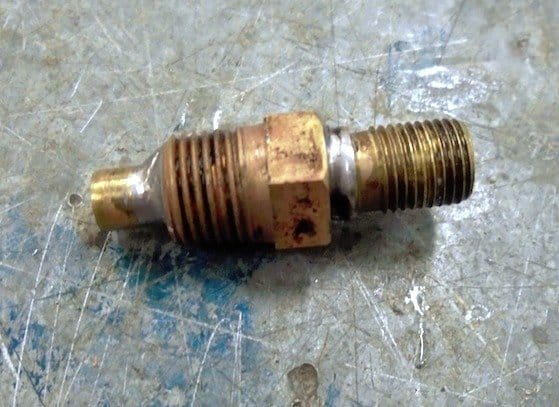 The protruding part must be cut off and then screwed on the fitting with the valve in place. You also need to tighten the spool.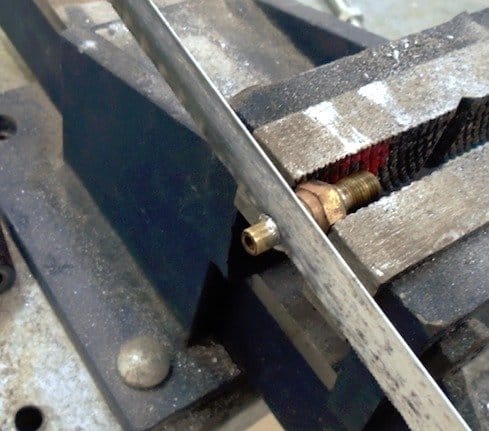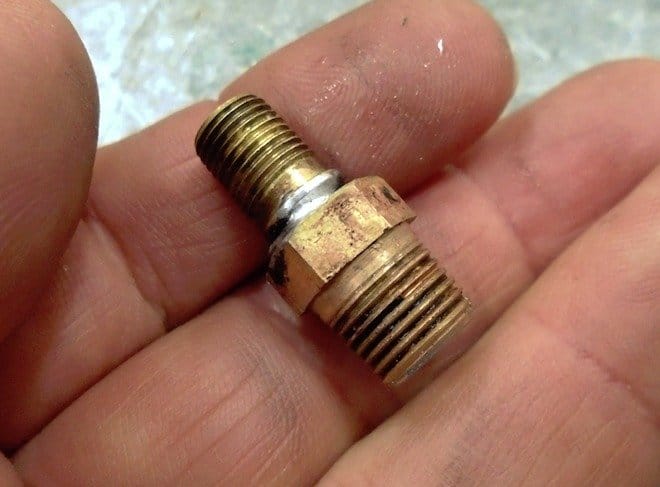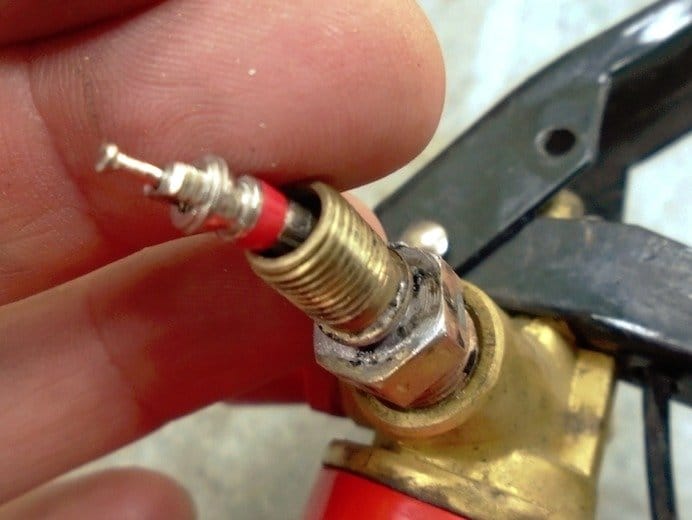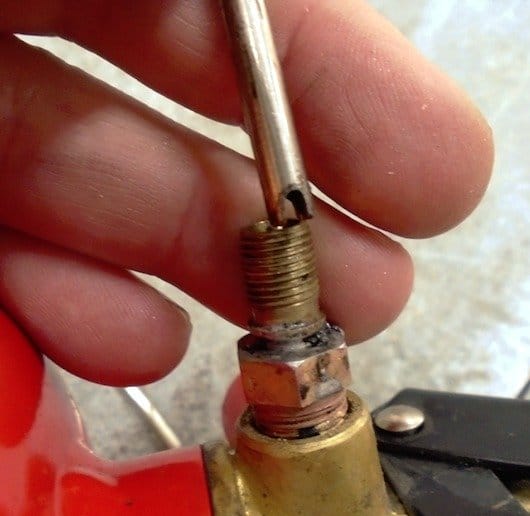 Step three : Installing the sprayer
The sprayer must now be installed.
Remove the extension pipe from the WD40 cylinder and unscrew the nozzle from the fire extinguisher. A hole must be drilled in the nozzle. Install the tube into the hole and fix it with glue. Screw the nozzle back into place.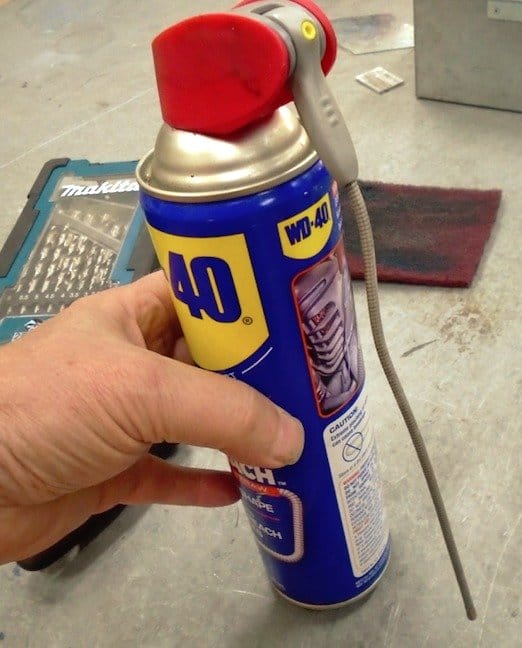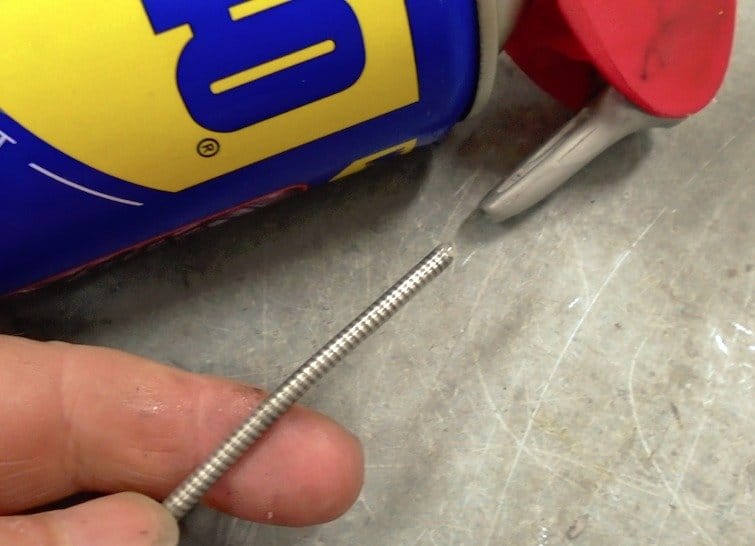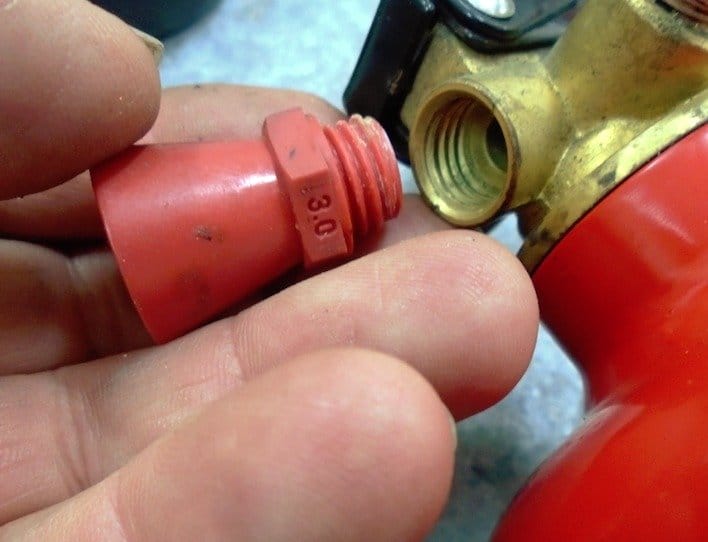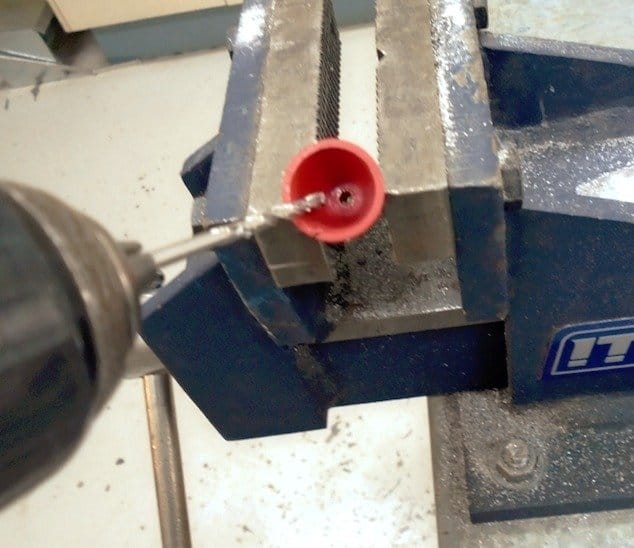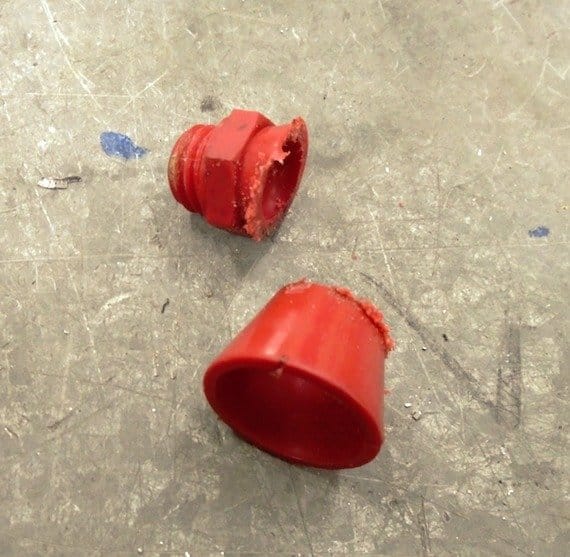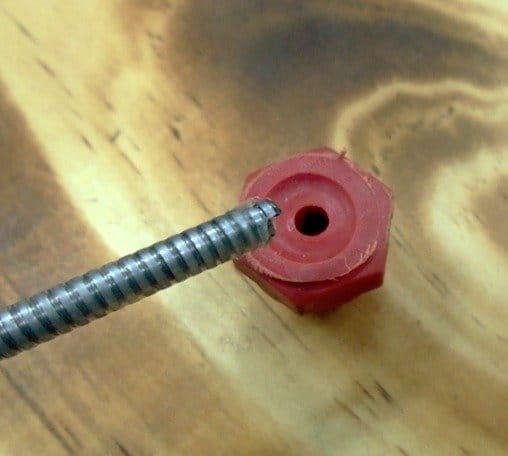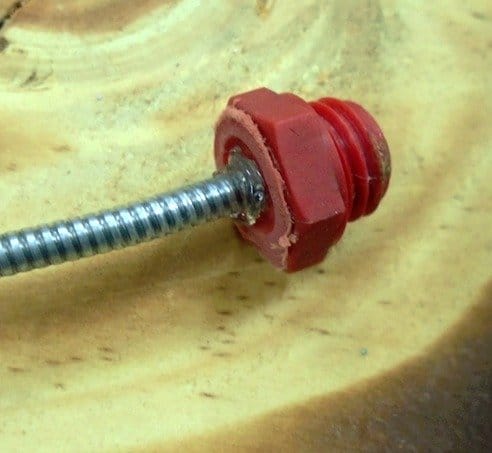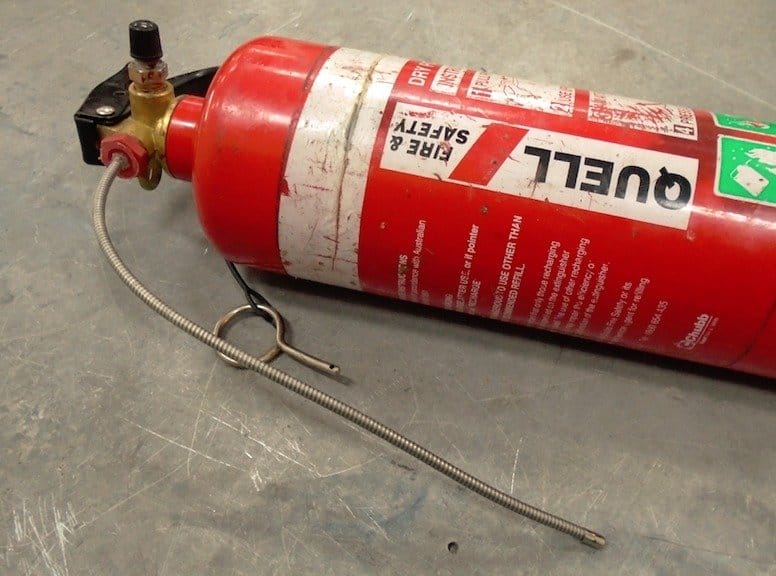 Step four: label
Now you need to make the fire extinguisher look like a grease cylinder. This is necessary, first of all, for security purposes. It is scary to think what will happen if you mix up the cylinders and start putting out the fire with grease.
The upper part (the locking-starting device) is quite simple to unscrew from the fire extinguisher. Then the container needs to be cleaned, the old label removed.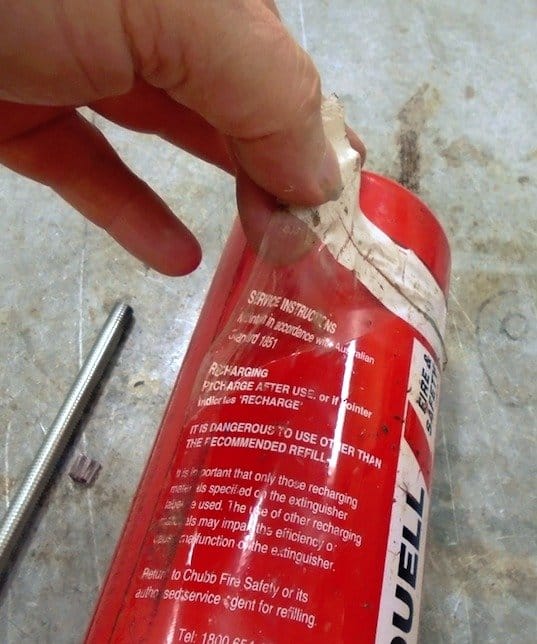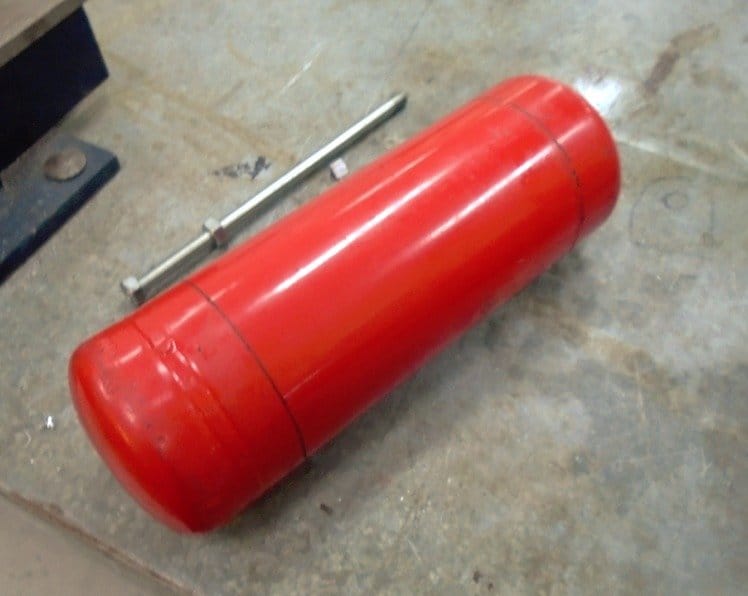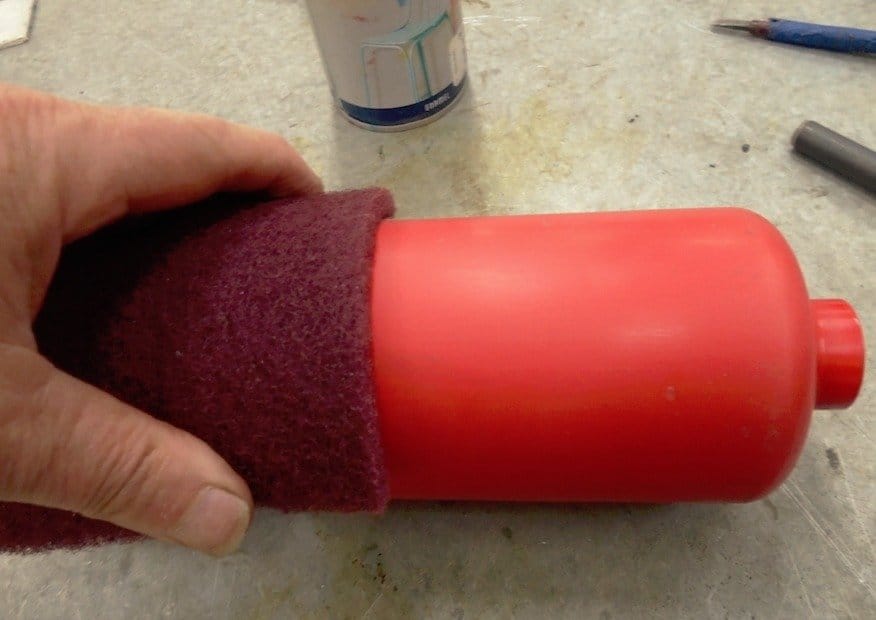 Old cylinder , observing safety measures and making sure that it is without pressure, you need to cut it. The top and bottom are cut off and the body is cut.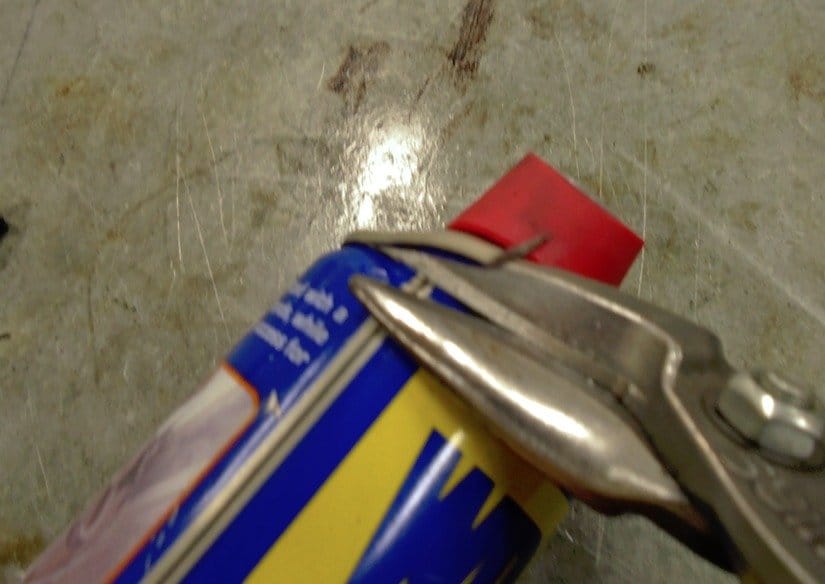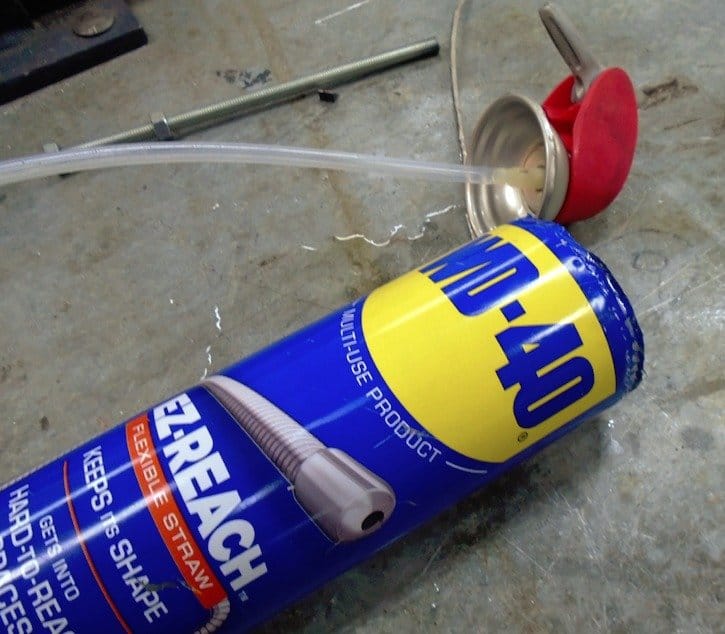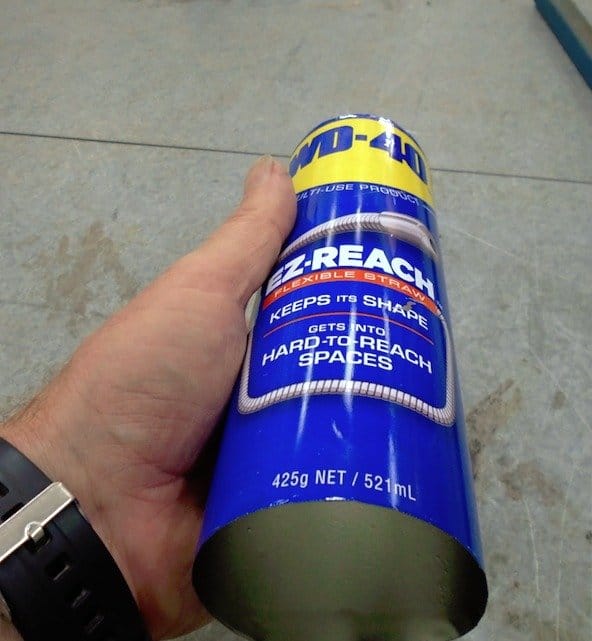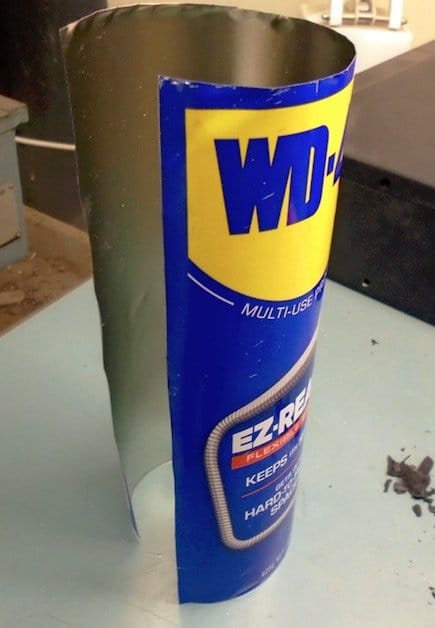 Then you need to glue this metal label to the fire extinguisher, and paint the upper and lower parts of the fire extinguisher container. < br>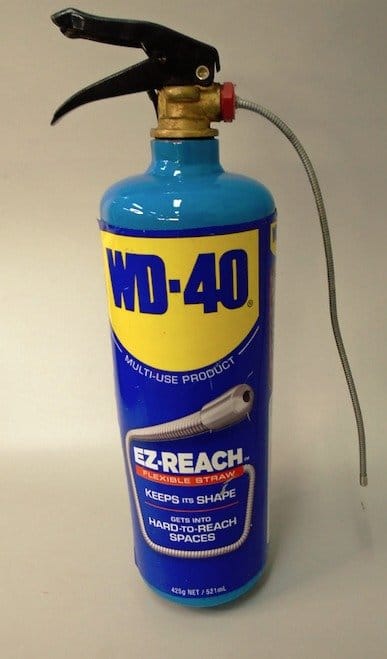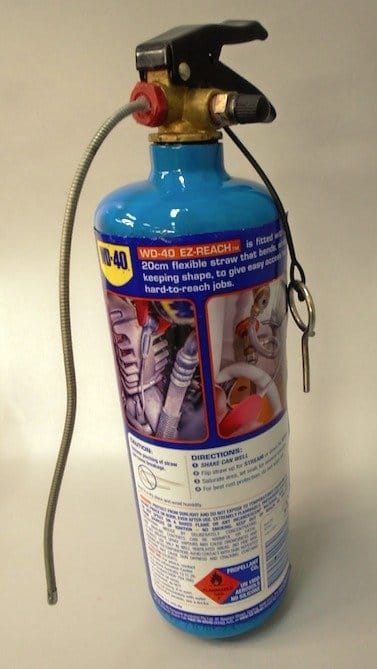 Step five: filling out and using
To fill the cylinder with lubricant, you need to unscrew the top and fill the cylinder 1/2. Screw the locking device back into place. Connect the compressor to the valve and pump air into the cylinder.
Now it is enough to point the pipe at the desired part and press the handle.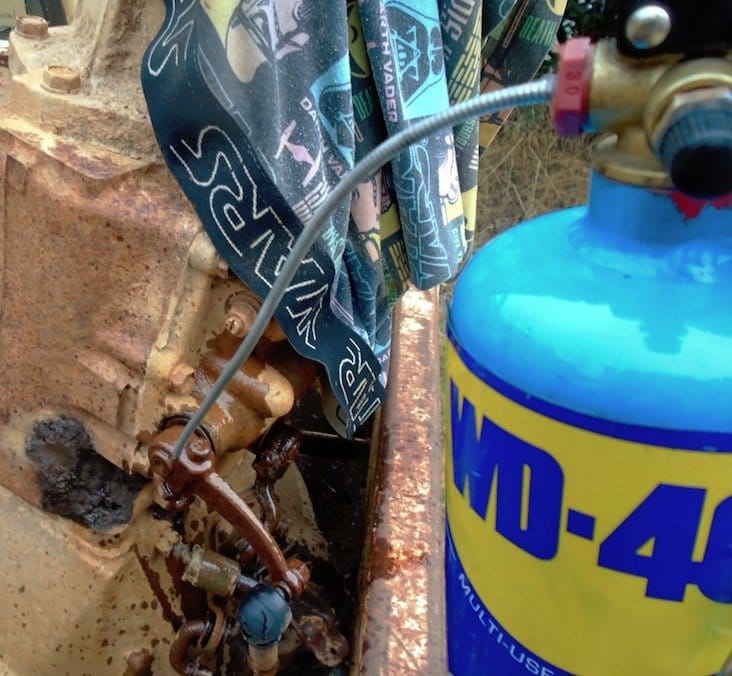 < a href = "https://usamodelkina.ru/uploads/posts/2021-03/1617037365_1-37.jpg" rel = "prettyPhoto">