DIY
Homemade weeding machine for walk-behind tractor – simple and cheap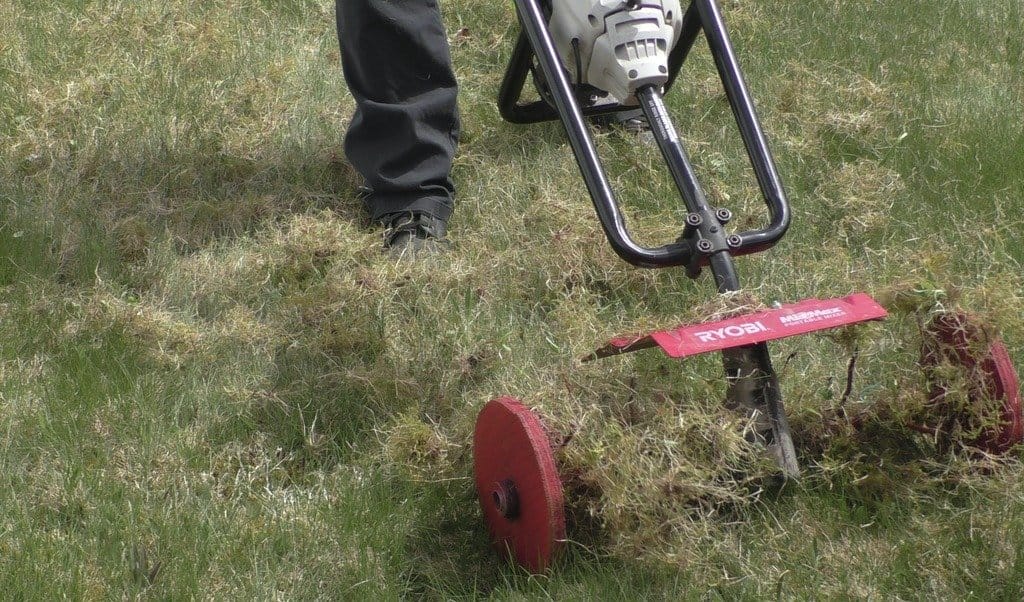 The spring-summer season is coming and during this period homemade products on gardening topics become relevant …
In this article, a home-made master will tell us how to make attachments for a motor-cultivator, namely, a weeding machine.
Tools and materials:
-Plywood;
-Steel spring wire;
-Aluminum tube;
-Four bushings with cotter pins;
-Uninsulated copper wire;
-Aerosol paint;
-Lubricant;
-Drill;
-Hammer;
-Scissors for metal;
-SHM;
-Cable;
-Fishing line for trimmer;
Step one: tube
To install the weeding teeth, you need some kind of base. The master used an aluminum tube as the base. The inner diameter of the tube is slightly larger than the diameter of the walk-behind tractor. The tubes are attached to the shaft with pins. Holes must be drilled in the tube at a certain distance. So that they are located symmetrically, the master made a special template from wood.
Plywood wheels are installed at the ends of the tubes.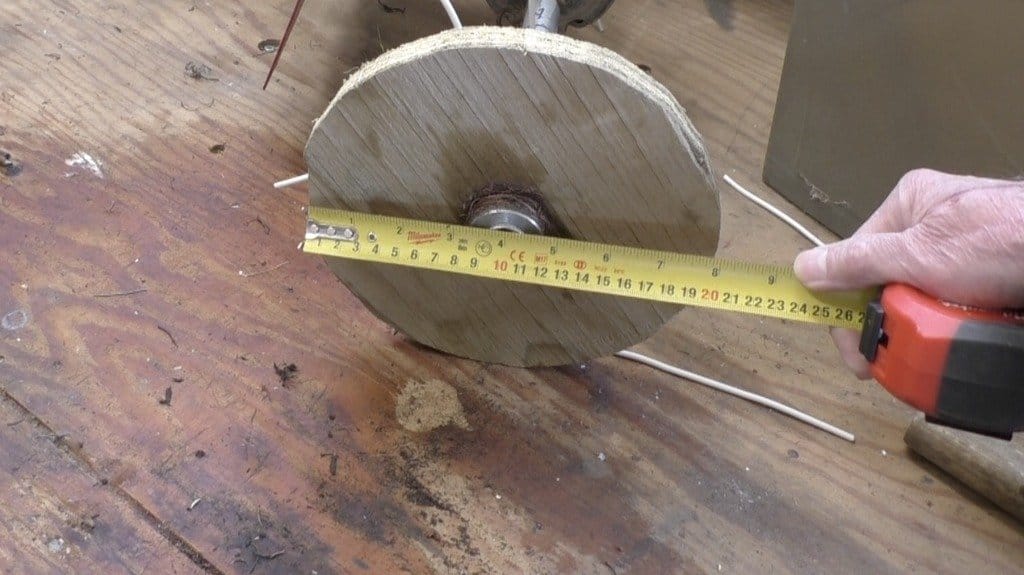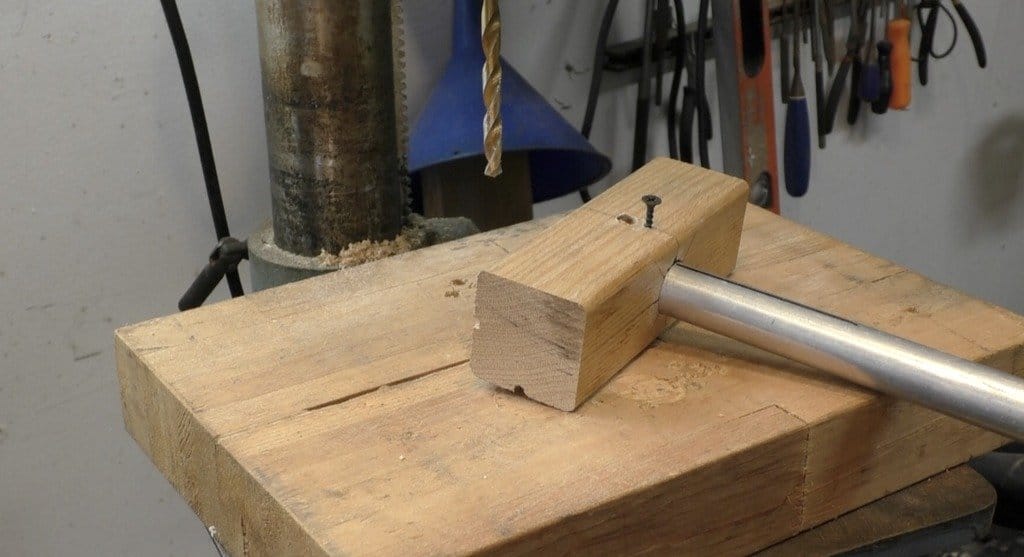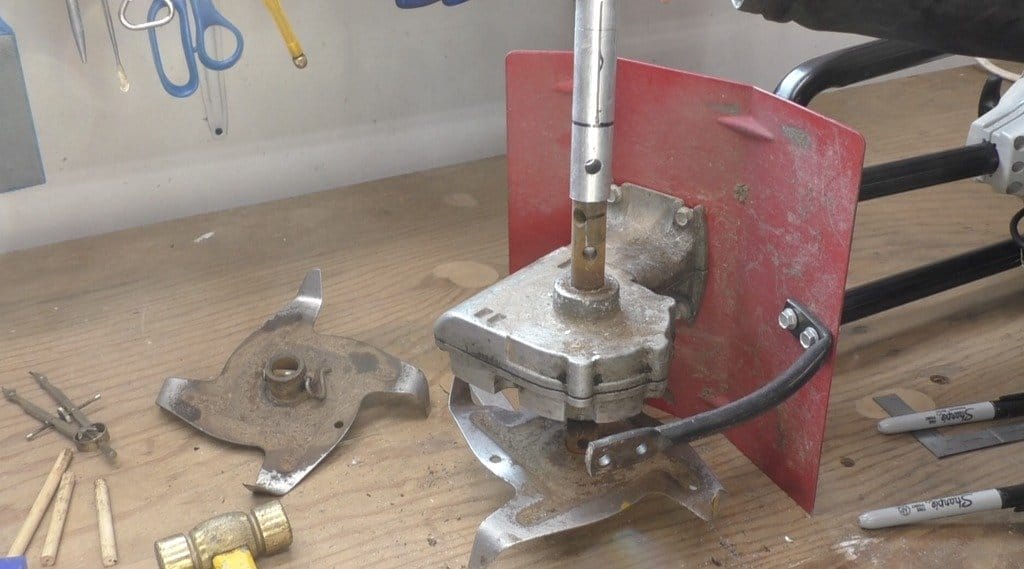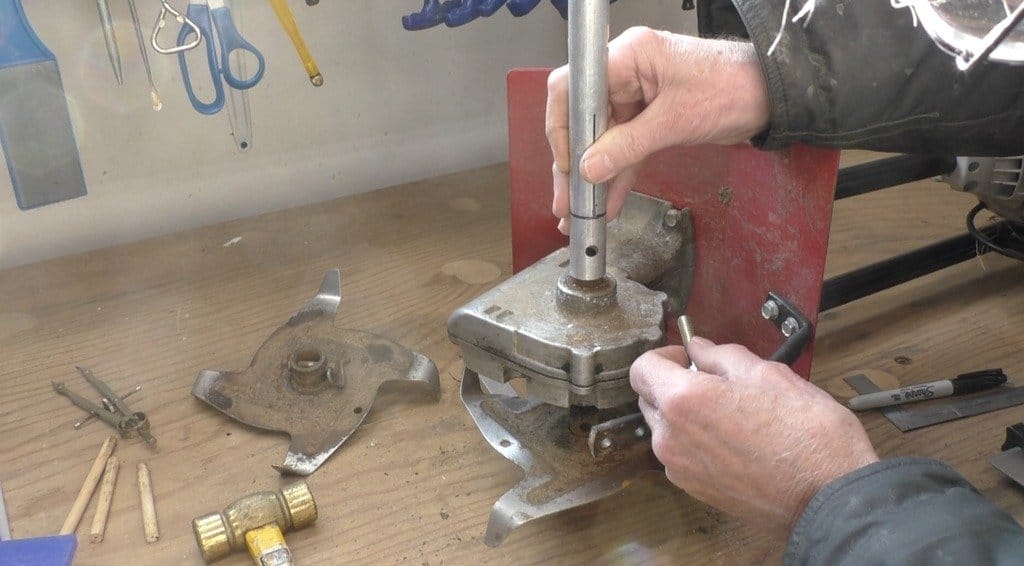 Step two: cable and line
First, the master tried to set the cutter of the cable and line for the trimmer as teeth. The line did not work at all – it only slightly smoothed the grass. The cable worked better, but it was still not stiff enough.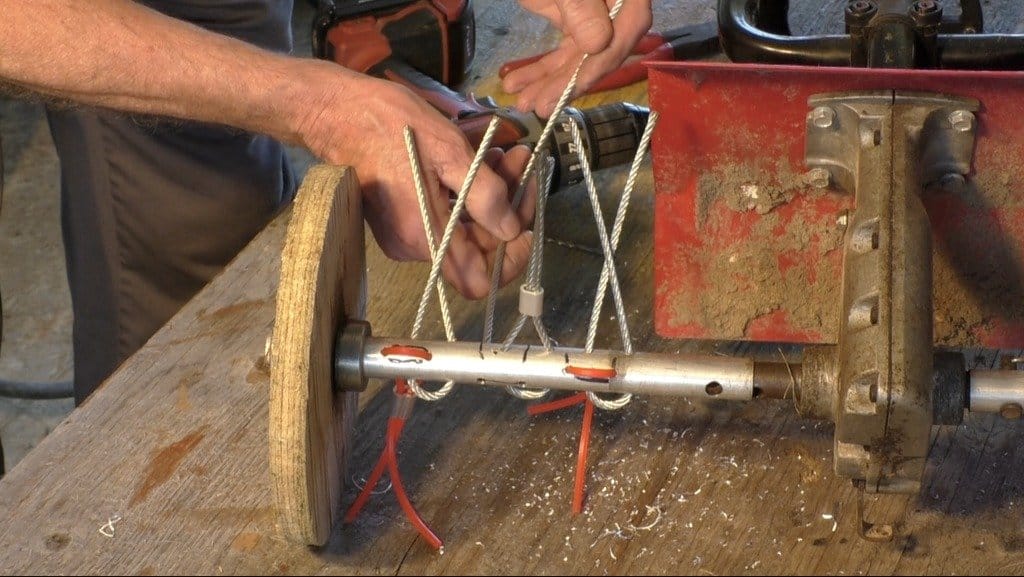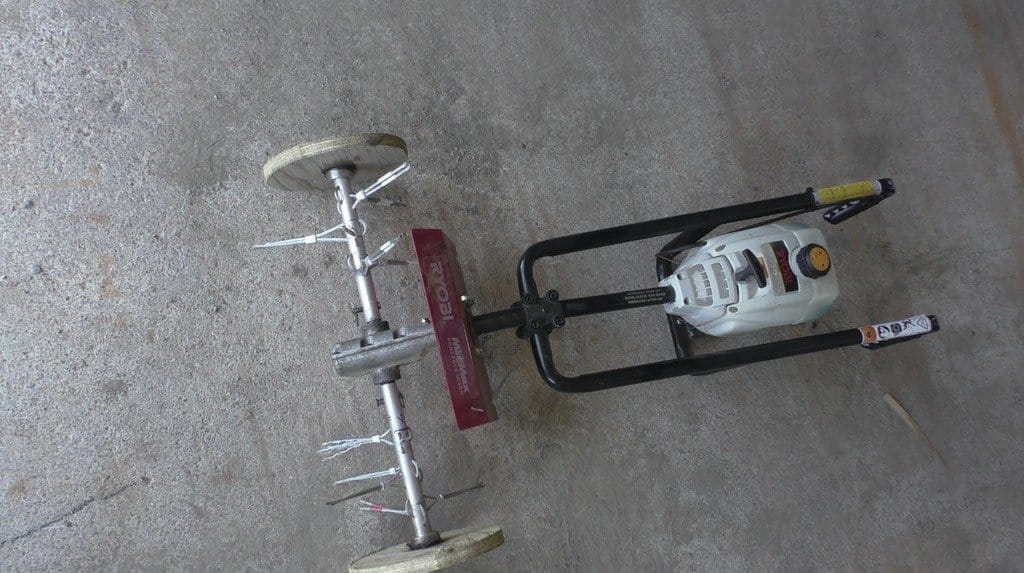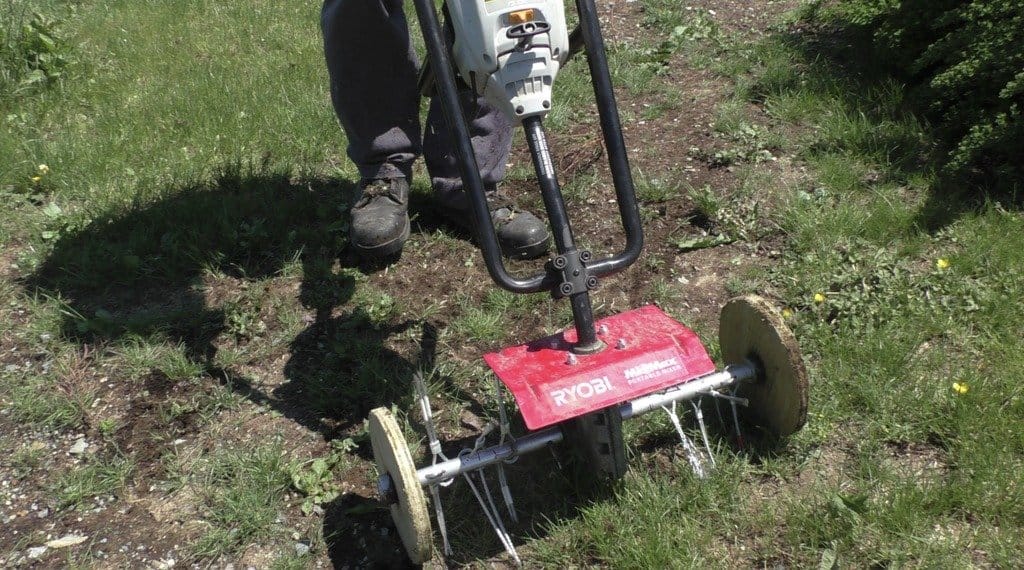 Step Three: Wire
After some unsuccessful experiments with rope and line, the craftsman decided to use steel spring wire as teeth. Such a wire is installed in grates on installations that sift the soil.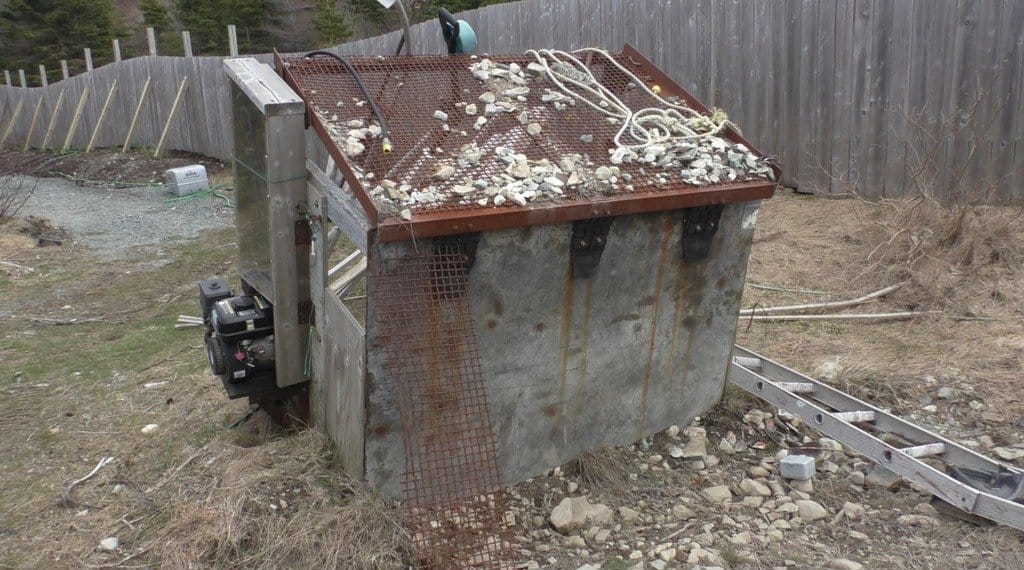 The wire is cut out of the lattice and cut into equal lengths. After installation, the teeth should be about 6-7 mm higher than the wheels.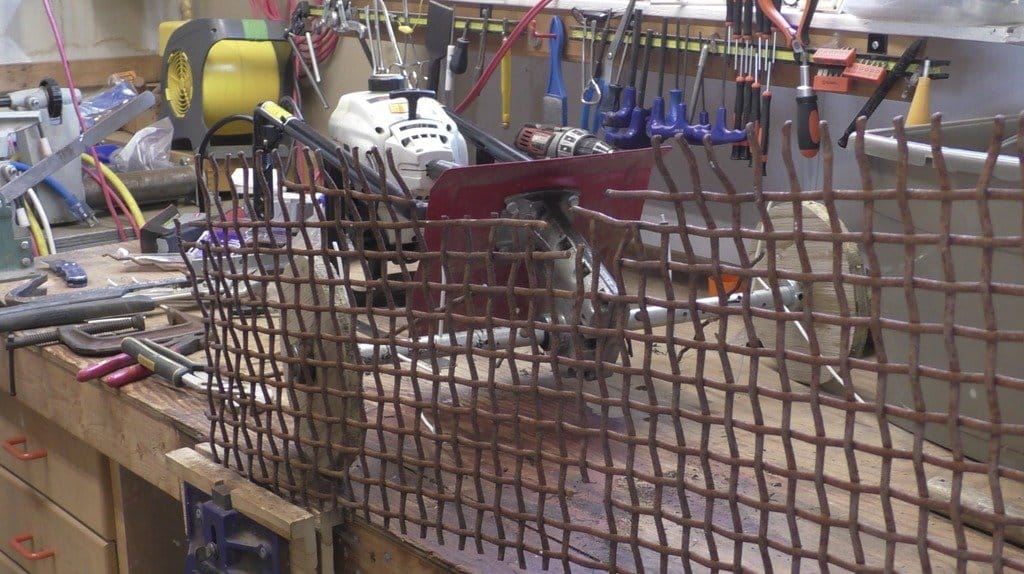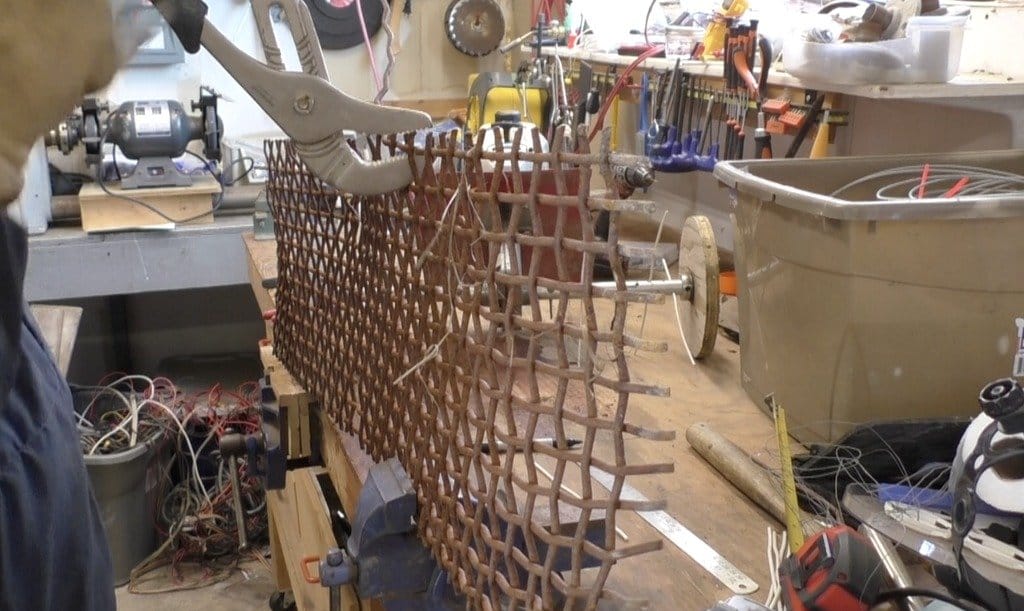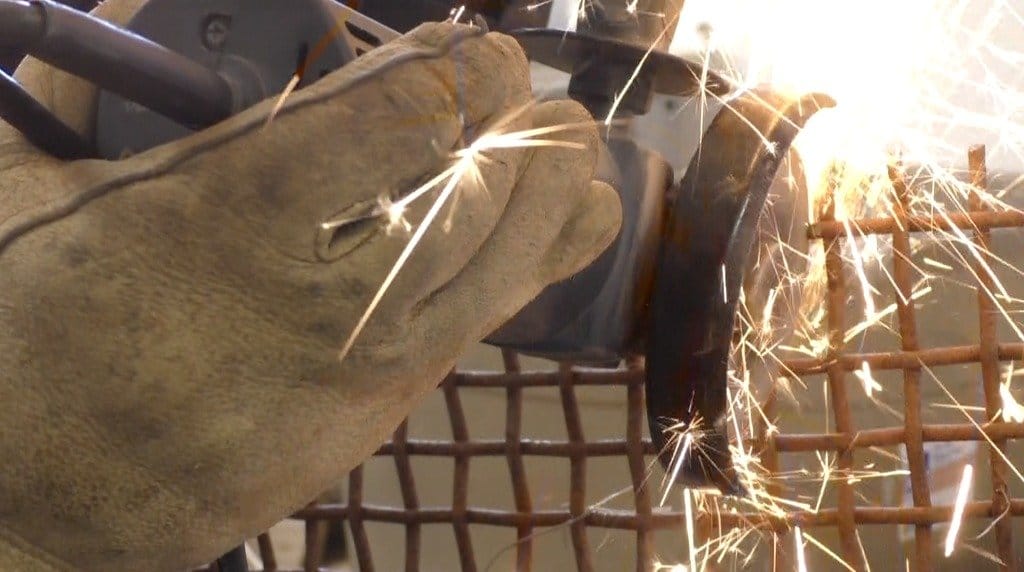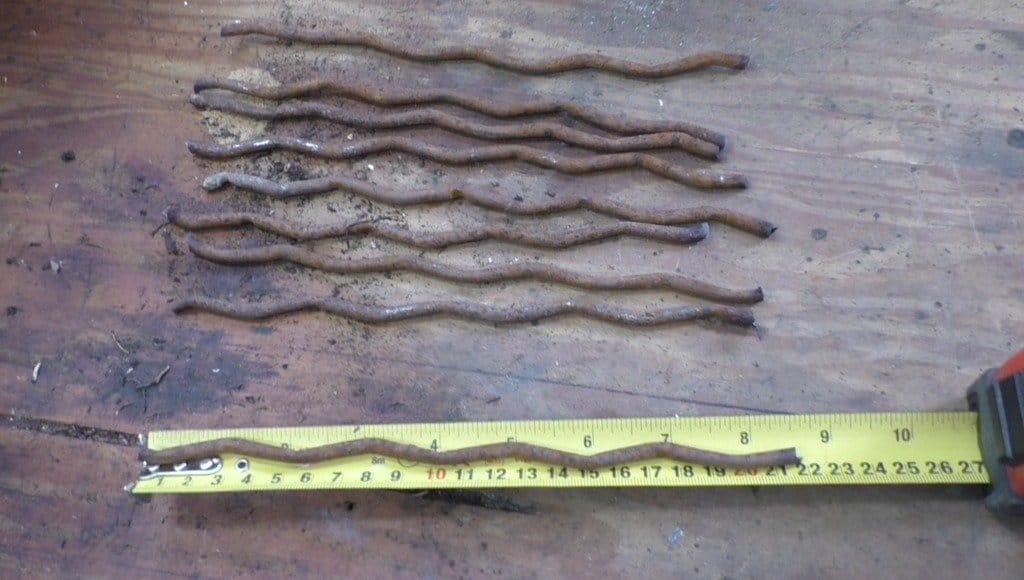 Step four: assembly
Then installs the prongs into the holes in the tube. Uses copper wire to fix the teeth. You can try to fix the teeth with clamps.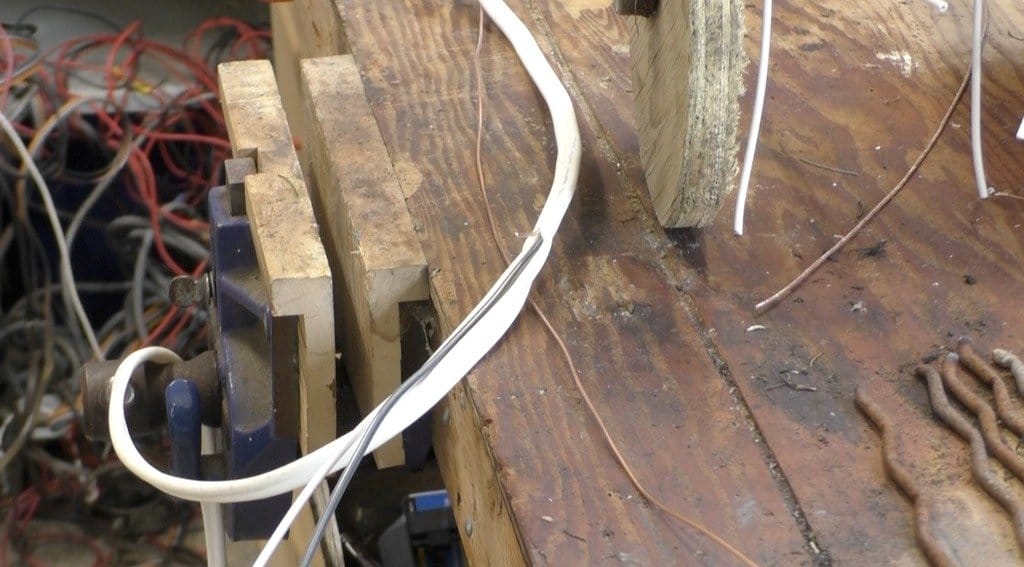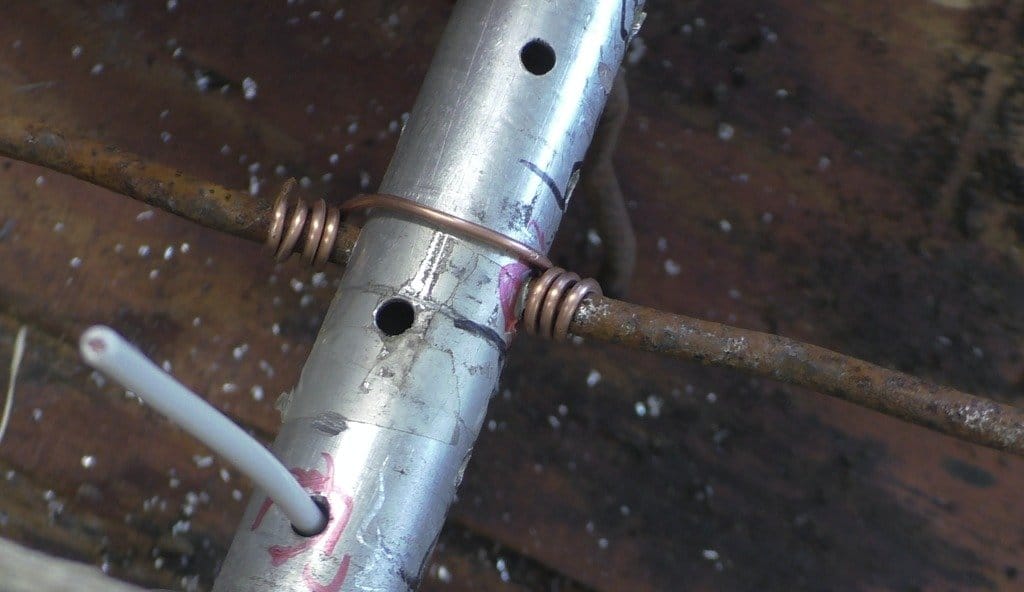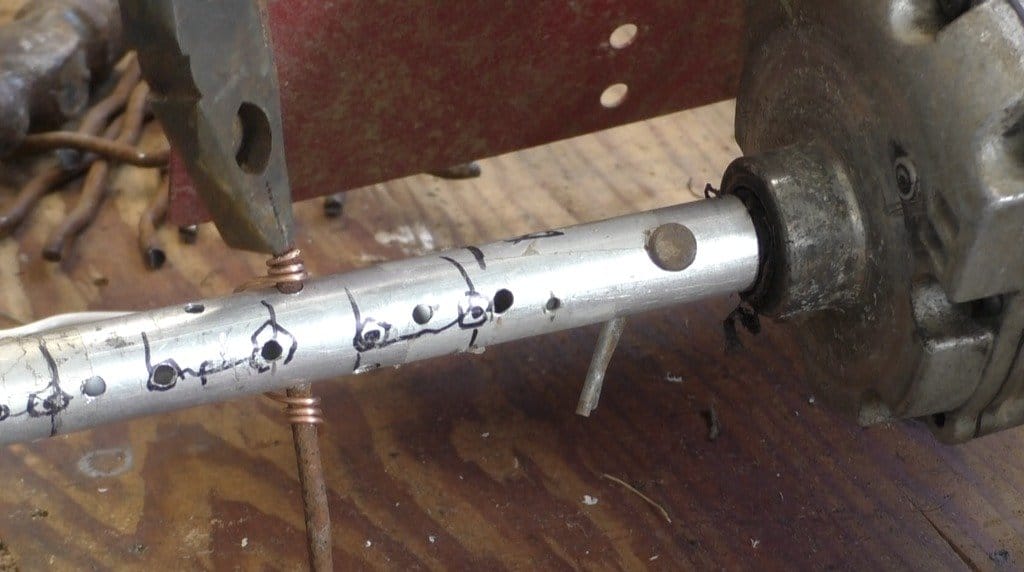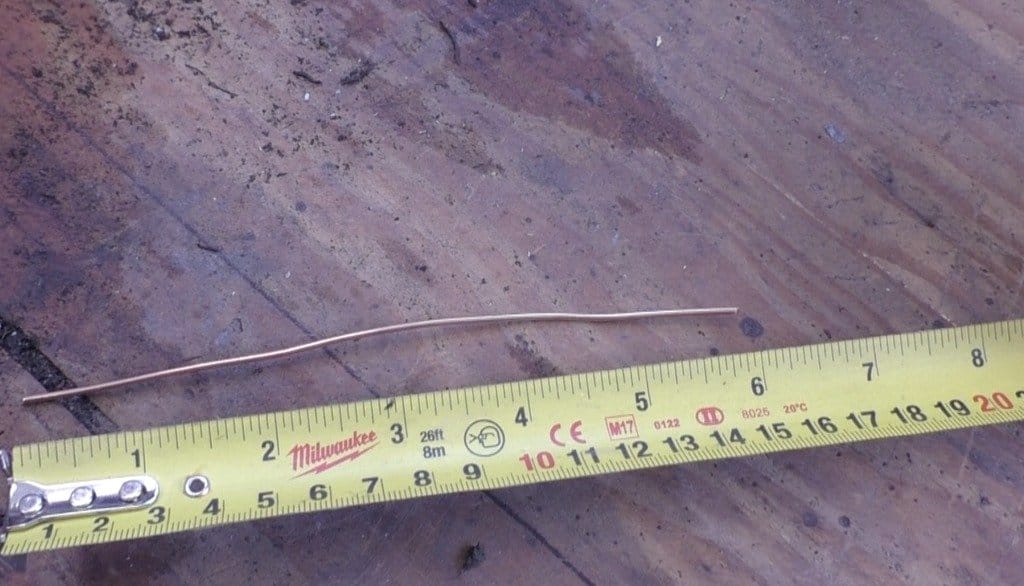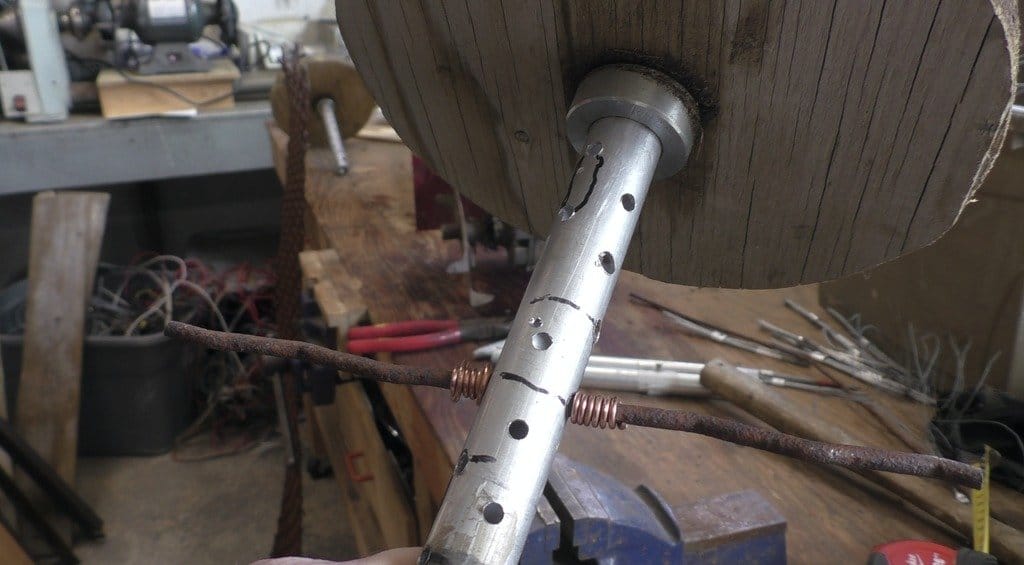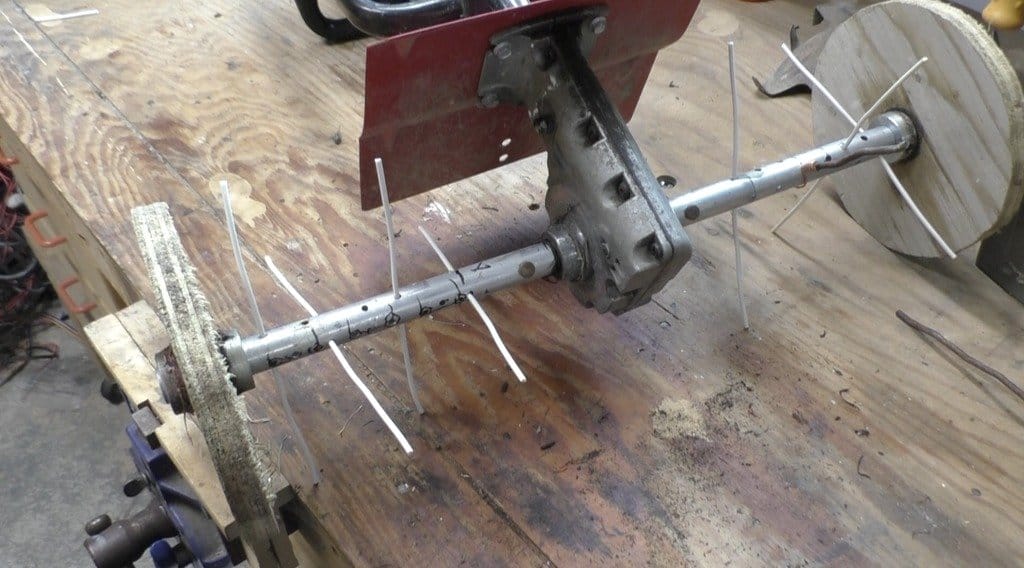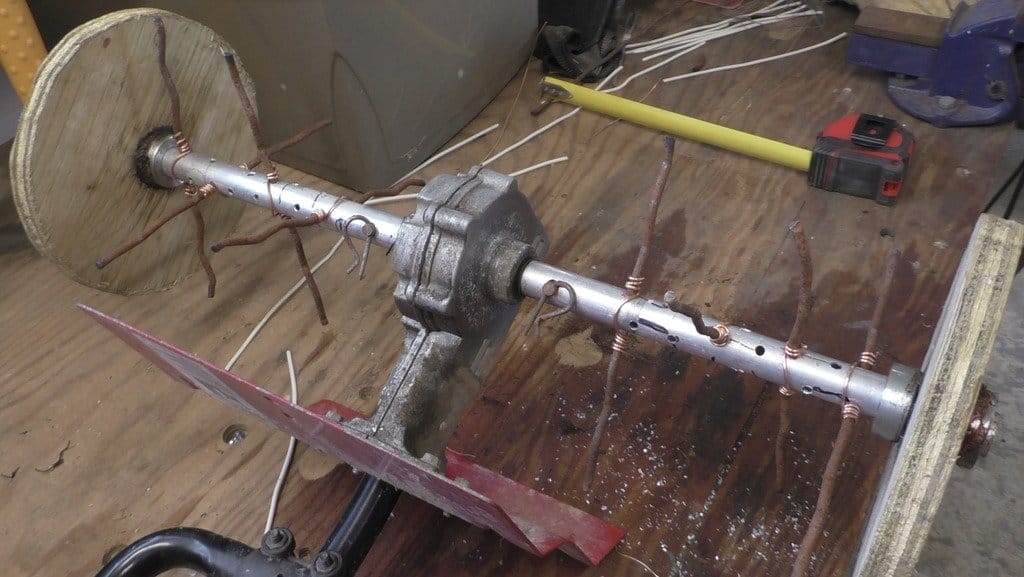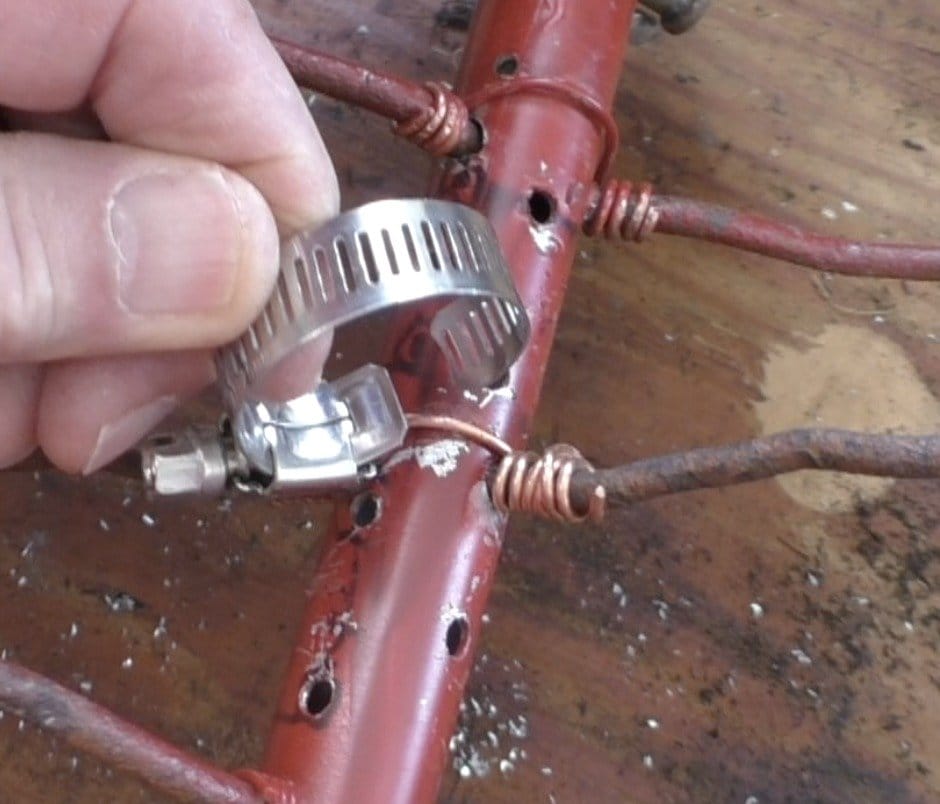 Step five: painting
The final touch is painting the weeder red.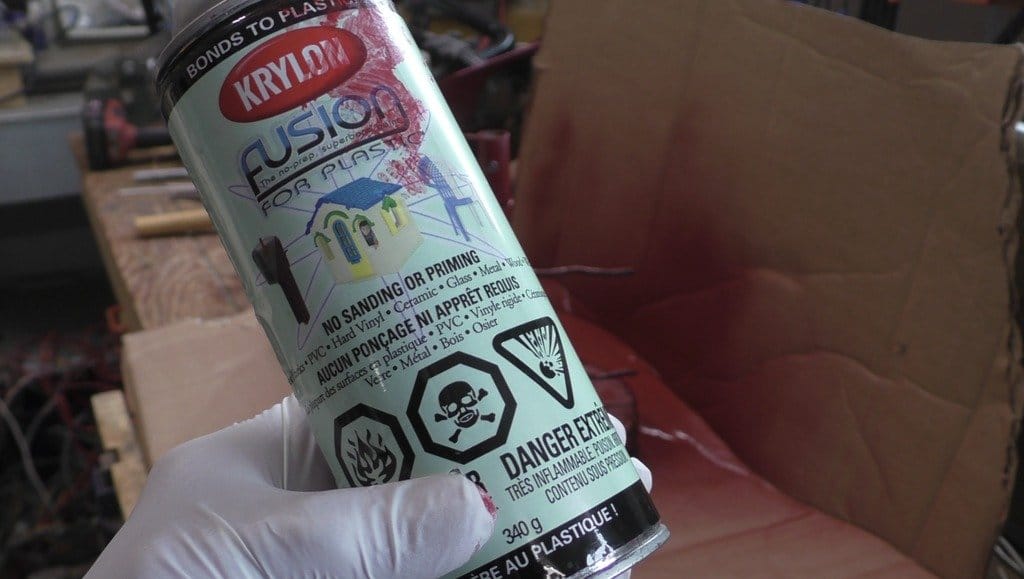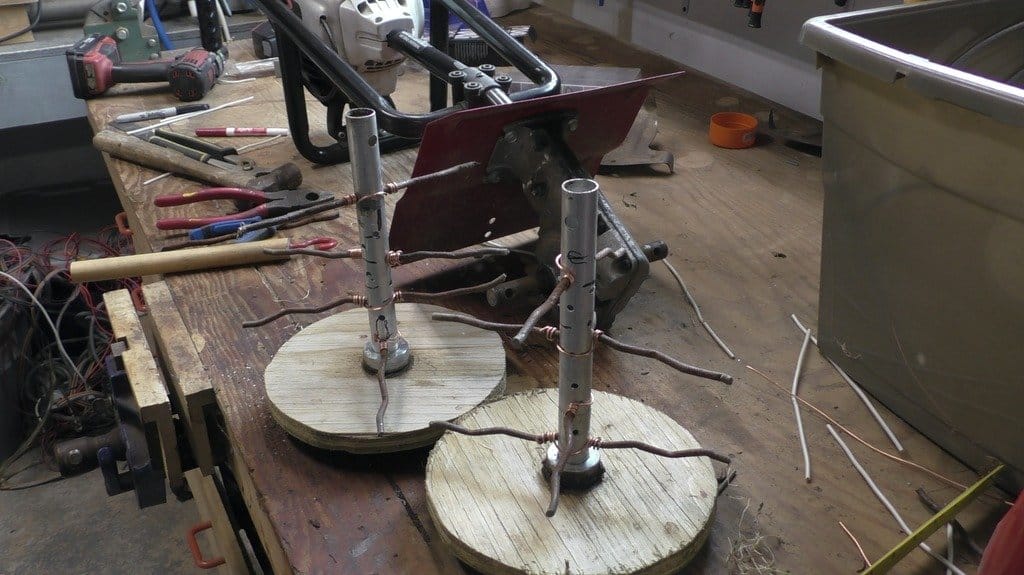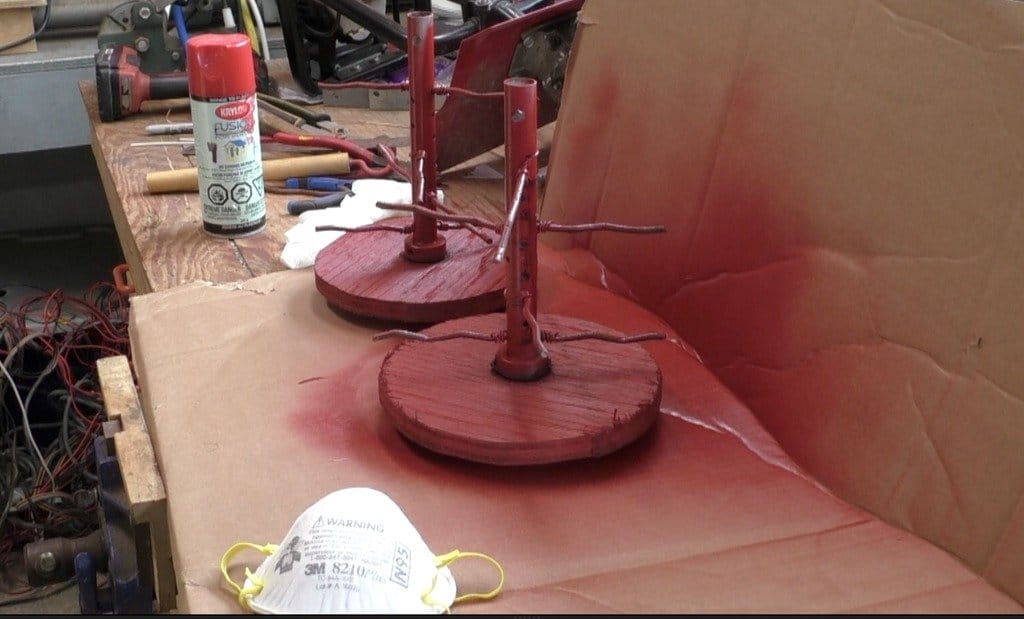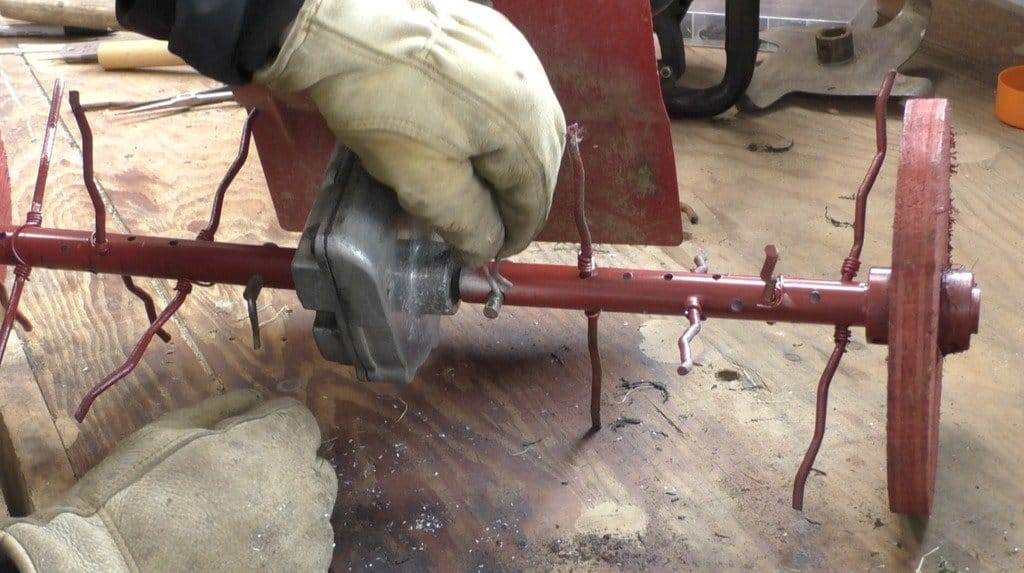 Everything is ready. The attachments turned out to be even much better and more functional. With the help of it, he weeds the grass, levels gravel on the path, loosens the soil, introduces lawn grass seeds into the ground.
According to him, the main condition for the manufacture of such equipment is a wire that would not bend, but spring.
[center]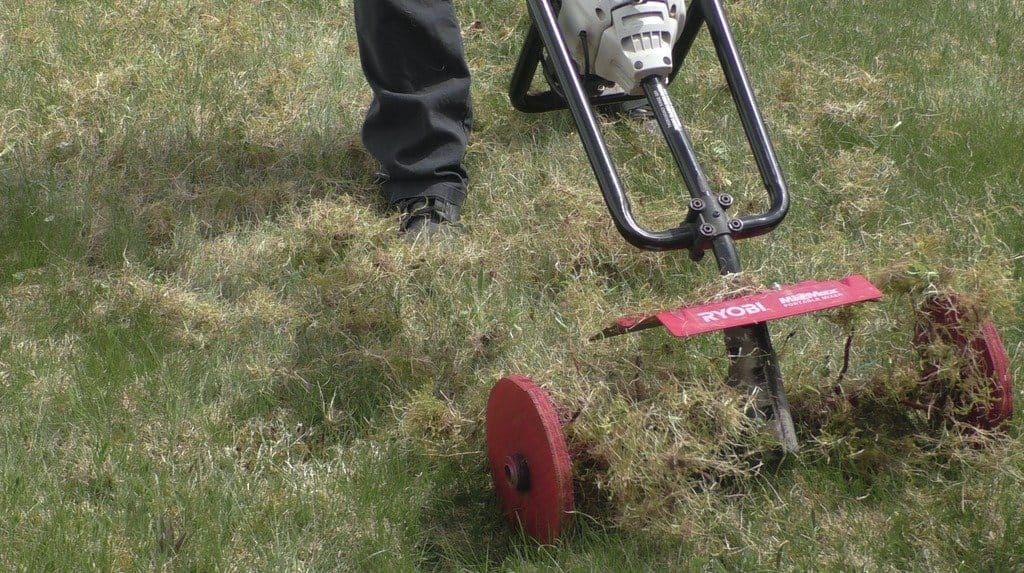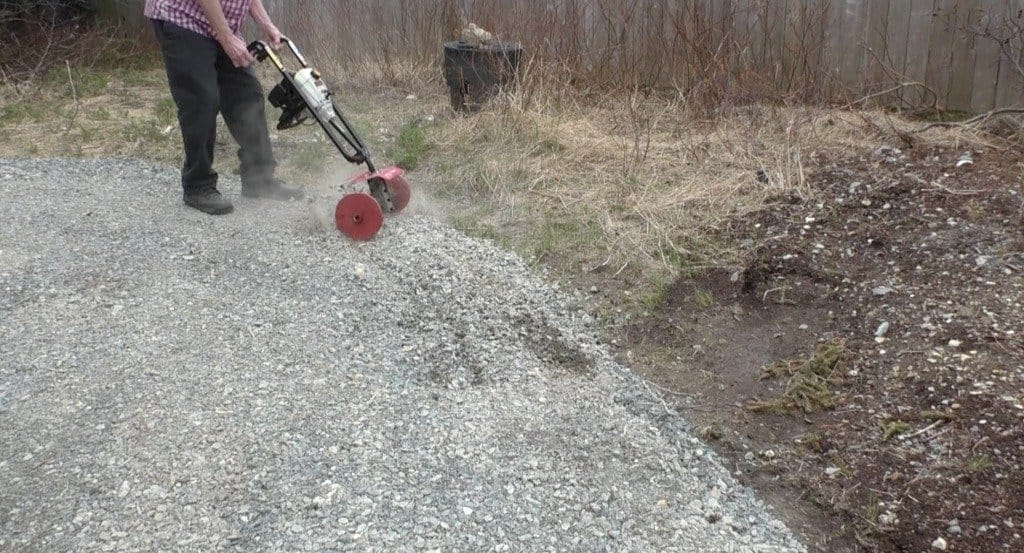 [/center