DIY
How to assemble a magnetic drilling machine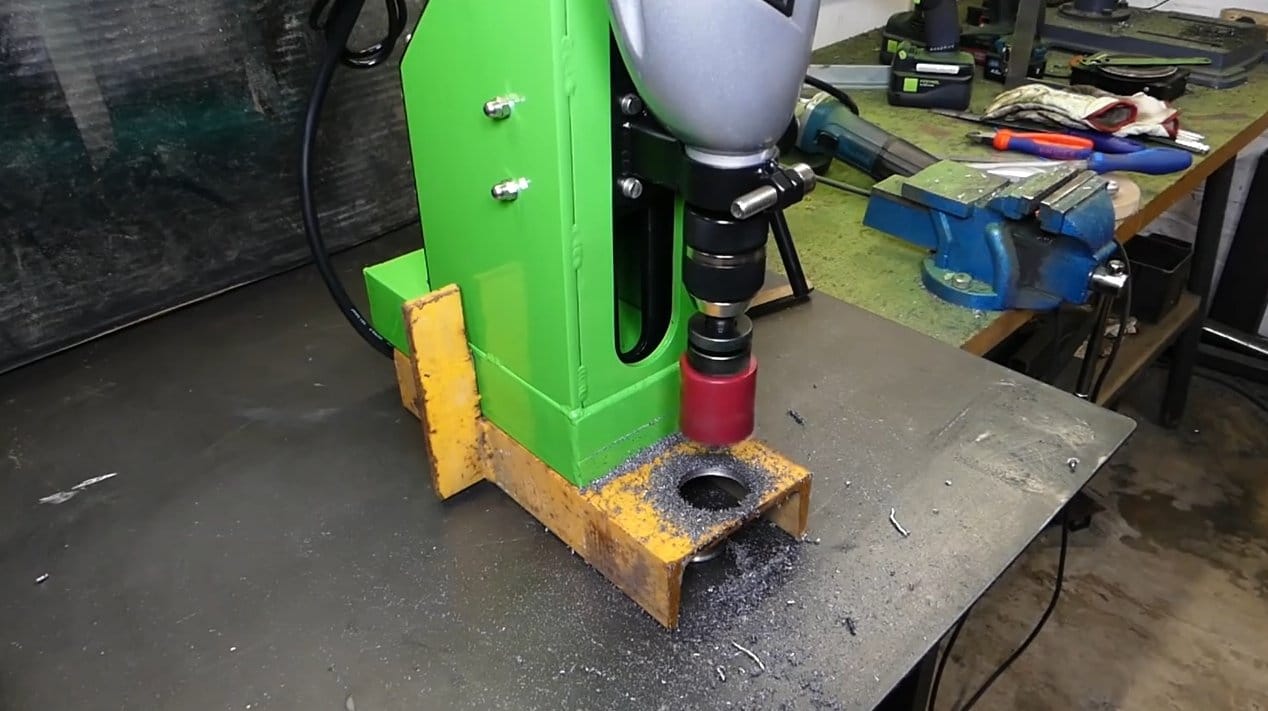 Greetings to all lovers of craftsmanship, I propose for consideration the instructions for making a useful machine from an old microwave oven and sheet steel. The machine will allow you to drill holes in channels, shaped pipes, thick sheet steel and so on. A powerful electromagnet is mounted in the base of the machine, thanks to which the machine is securely fixed on the material. Everything is not difficult to assemble, if you are interested in the homemade product, I suggest studying it in more detail!
Materials and tools used by the author:
List of materials:
– rack and pinion;
– thick sheet steel;
– round timber;
– bearings with housings;
– socket and switches; < br> – microwave transformer;
– epoxy glue;
– power supply;
– round pipe;
– screws, nuts, etc.
List of tools:
– welding machine;
– grinder;
– drill;
– LShM;
– tape measure, marker
The process of making homemade products:
Step one. We disassemble the microwave
For homemade products, you need an old microwave transformer or similar. It is from the transformer that the magnet will be made, for this the windings of the transformer must be divided into two parts, we take the grinder and cut the magnetic circuit. As a result, you get two magnets, the primary winding can be powered directly from 220V, and for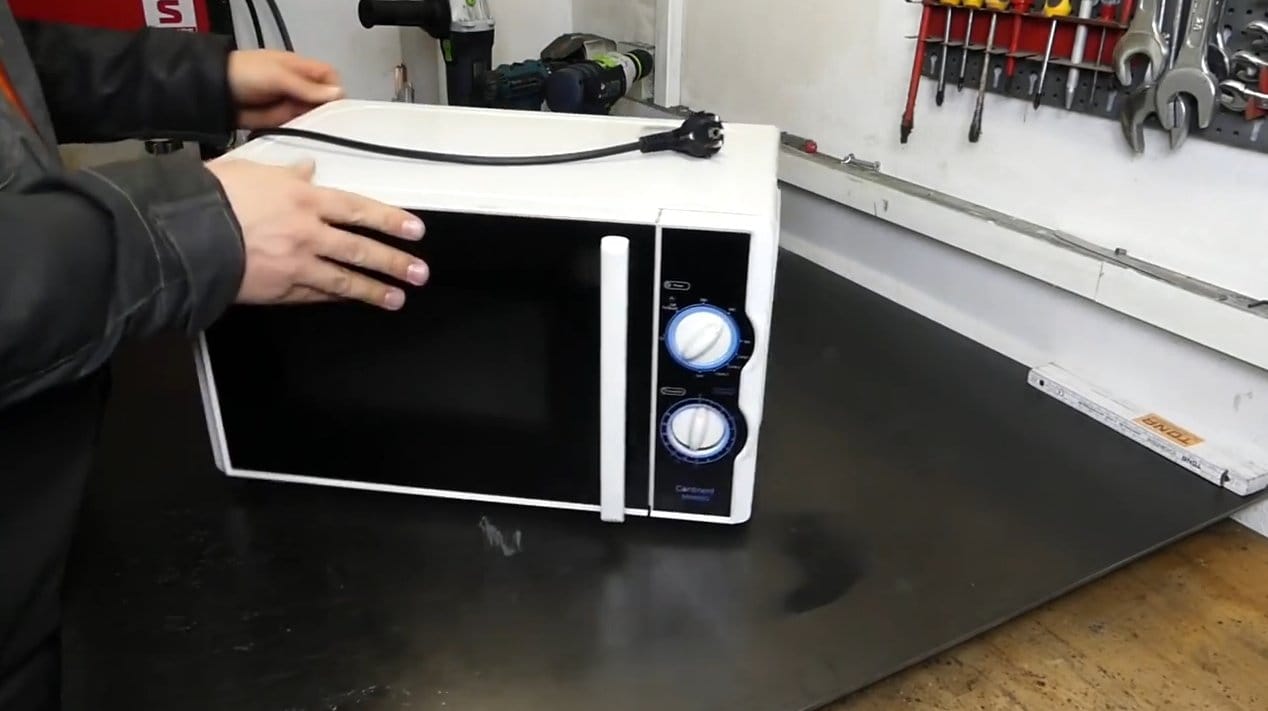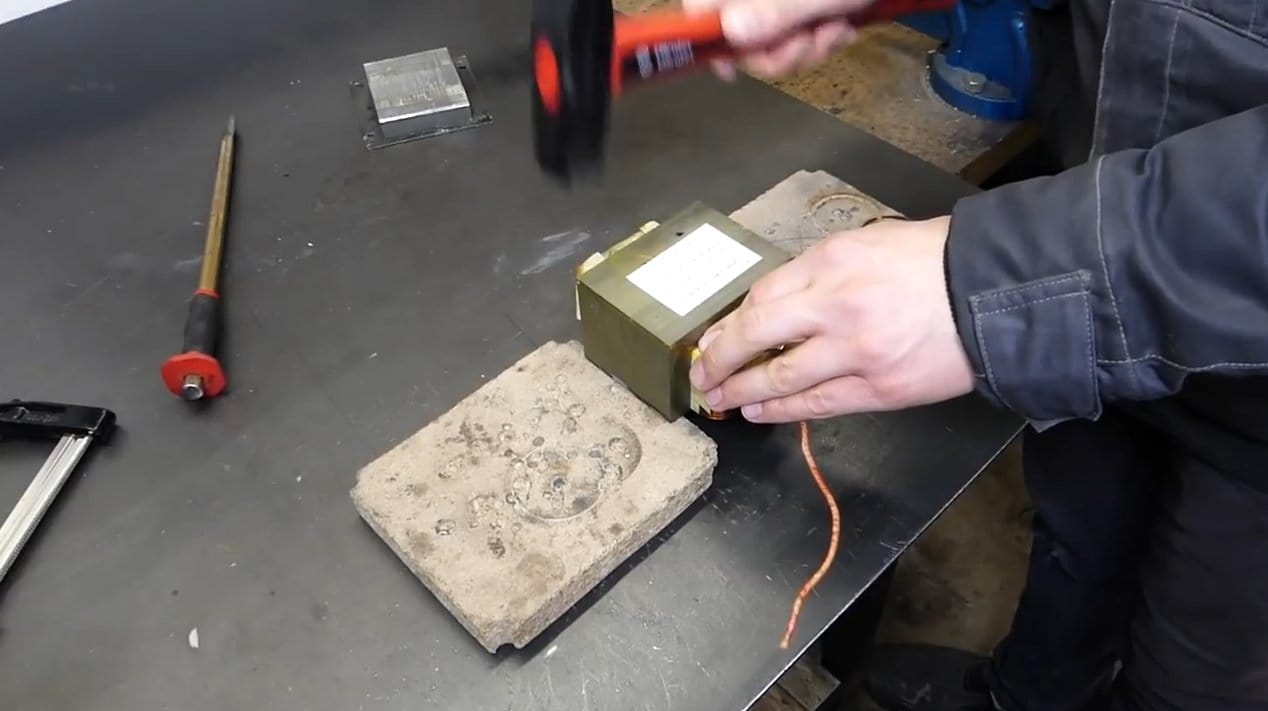 Step two. Welding the rack
To assemble the rack, you need thick sheet steel, we cut it and weld it like the author. An axle with bearings is installed on the rack, a gear is fixed on the axle.
The movable block on which the drill is attached is made of a thick steel plate, a toothed rack is welded to it, with which the gear on the axle interacts.
In the end, it remains to weld a handle from round timber, or even better to make a wheel.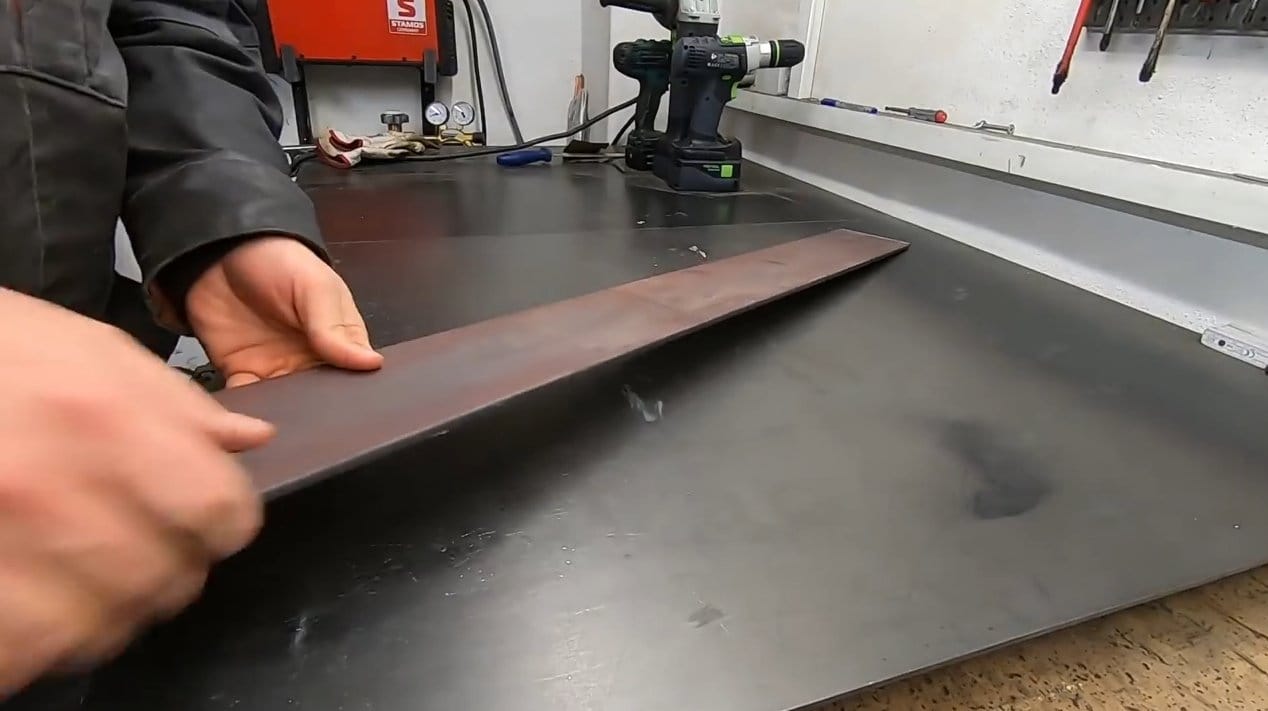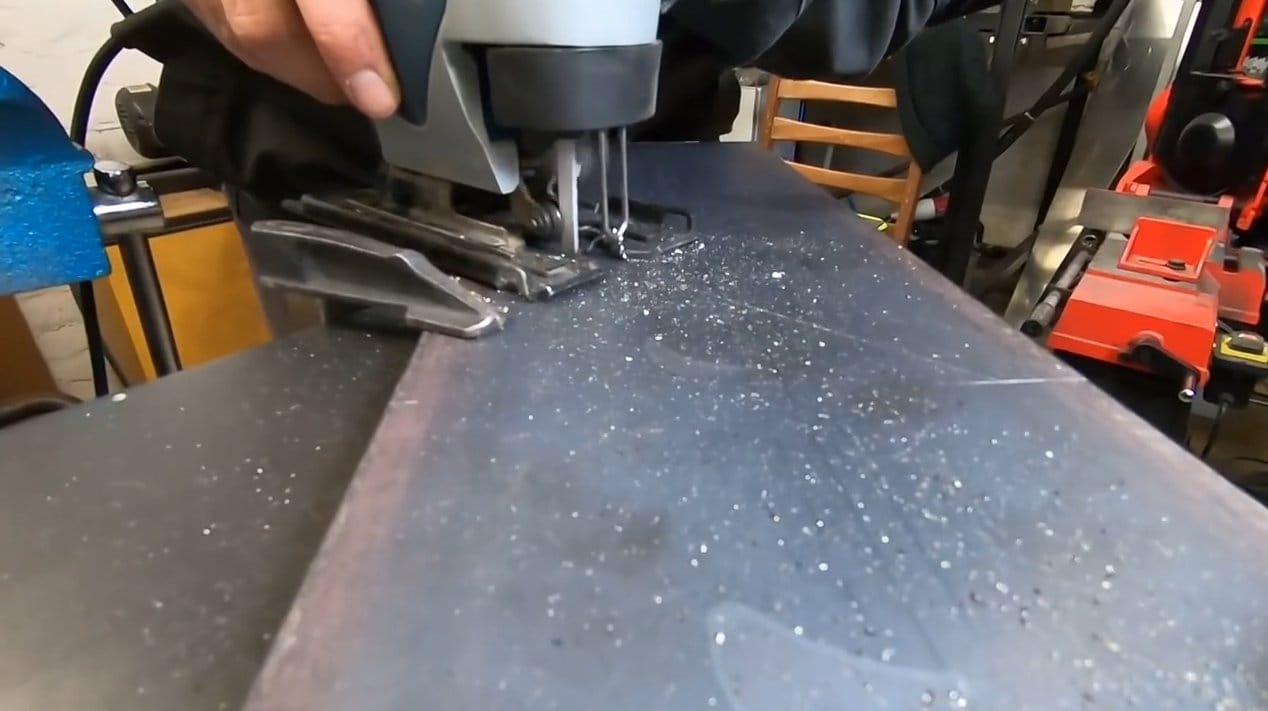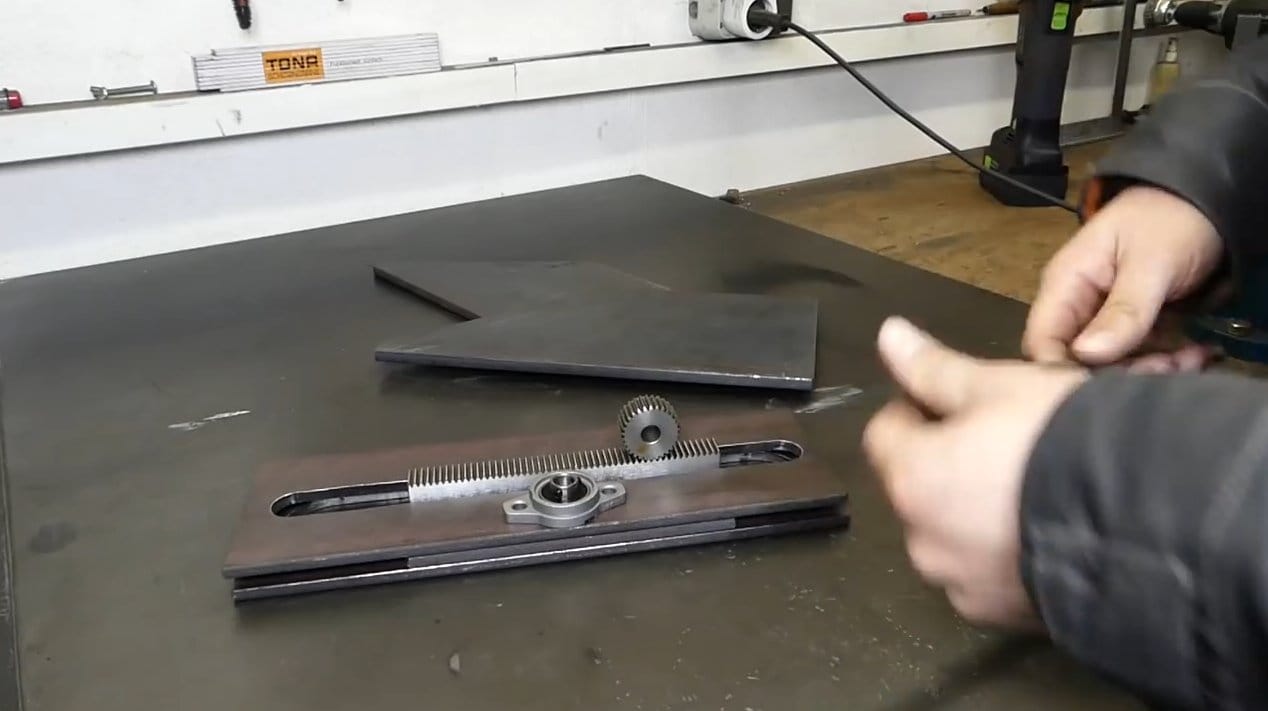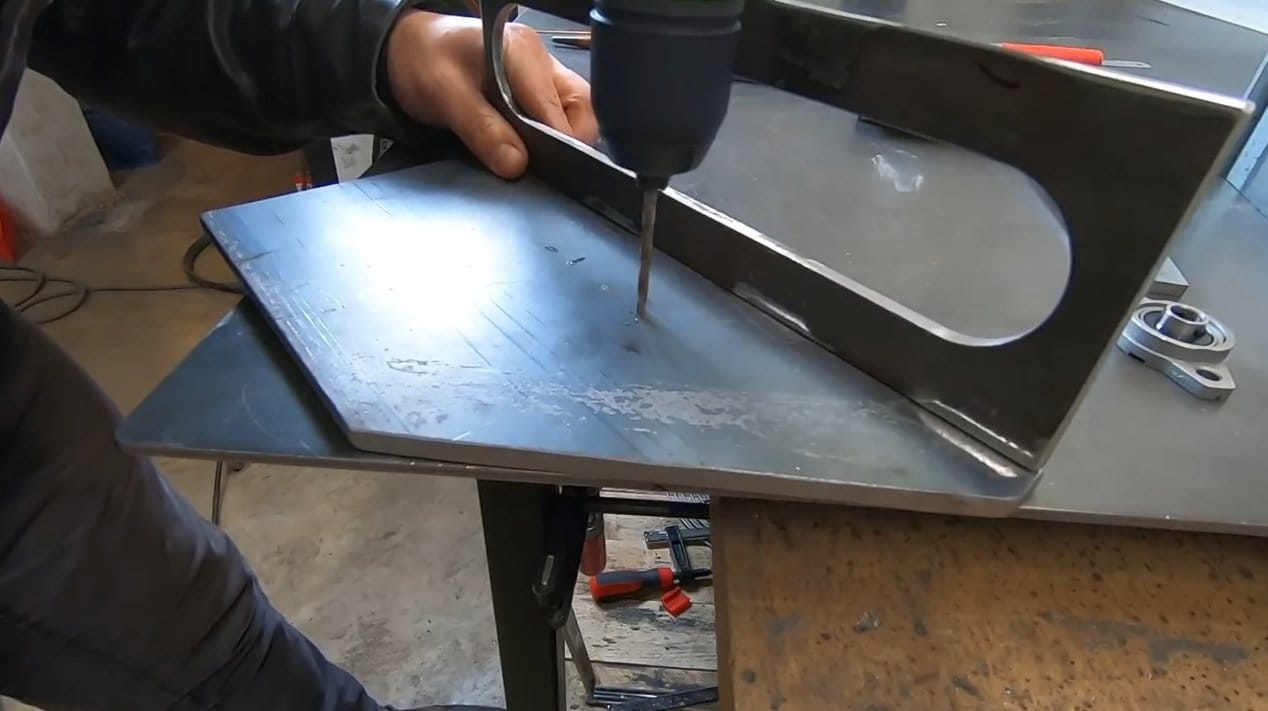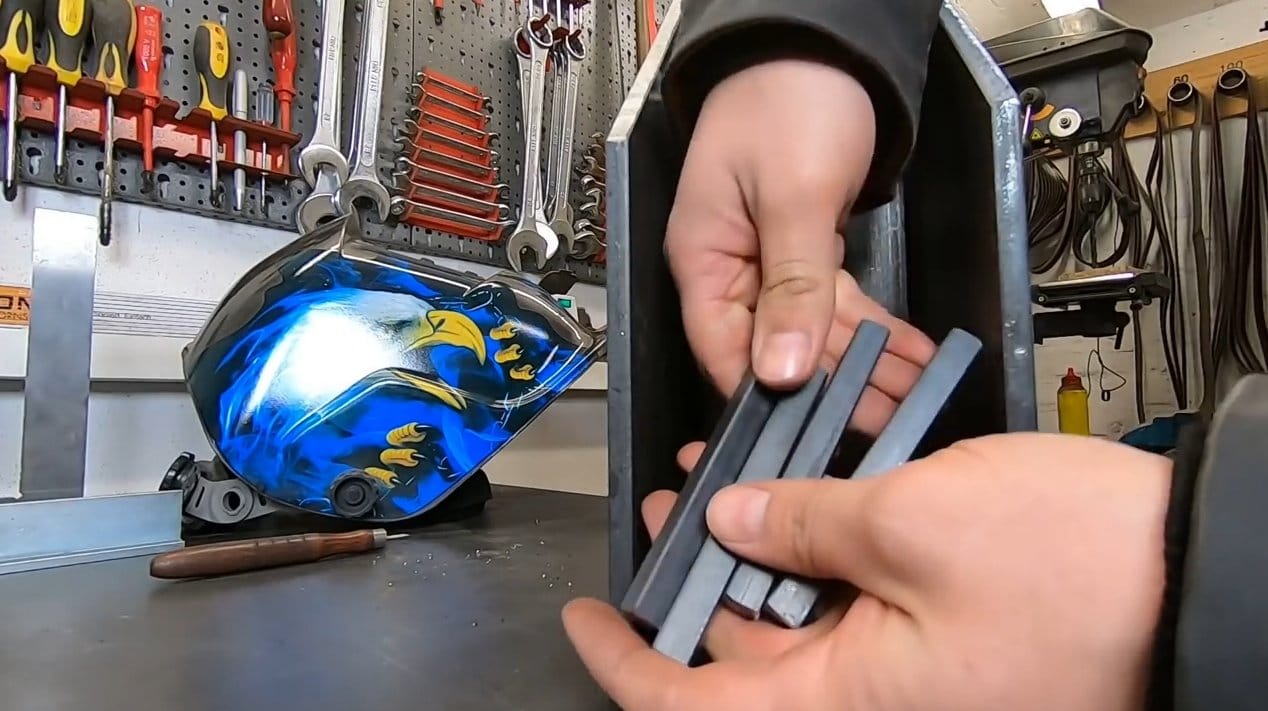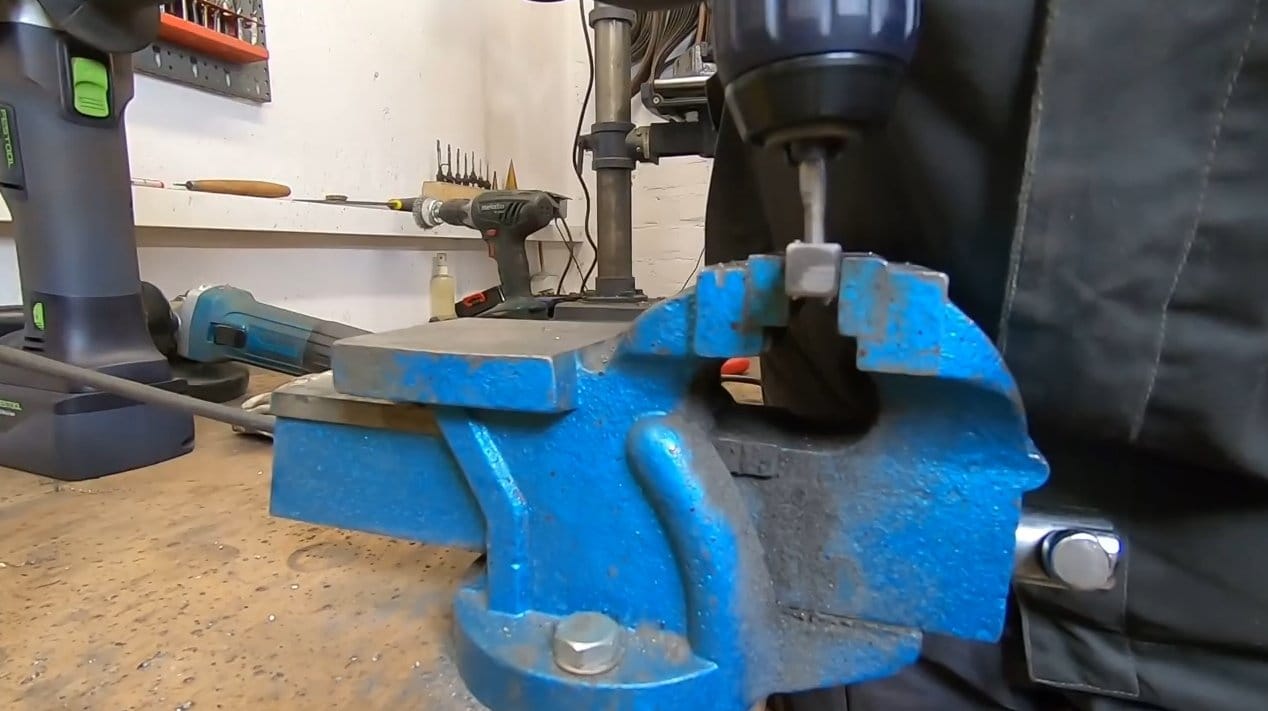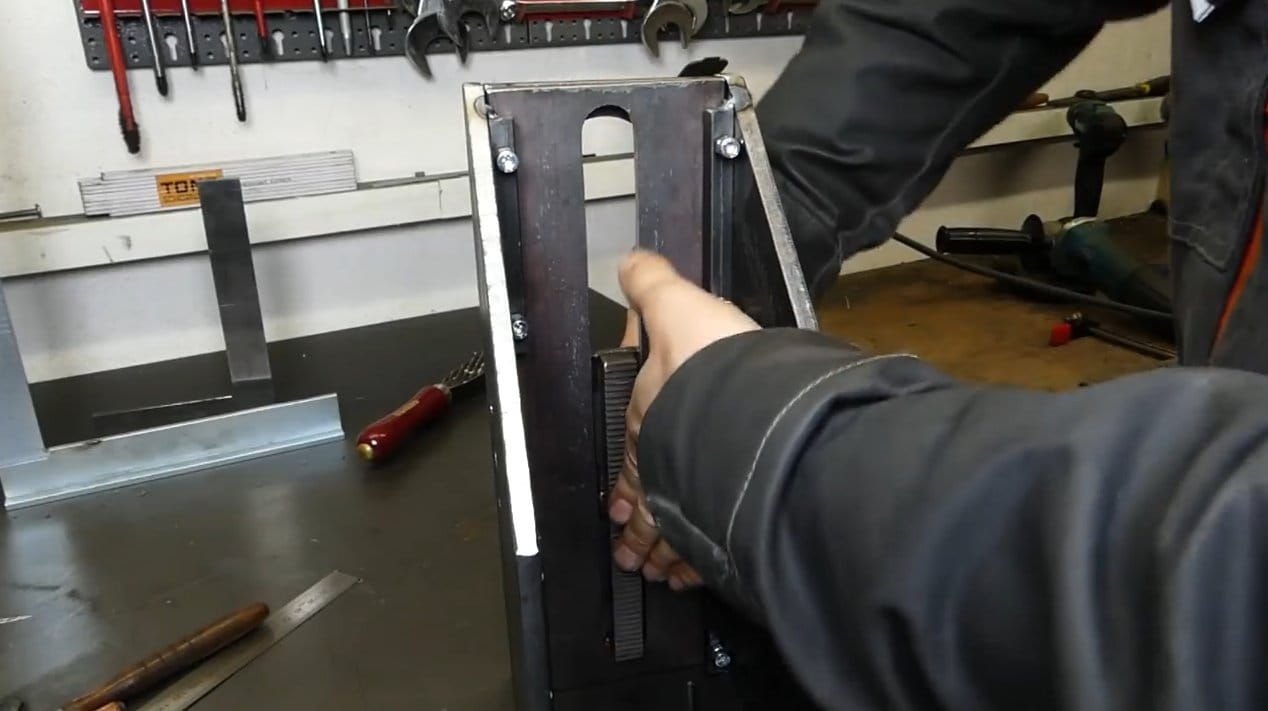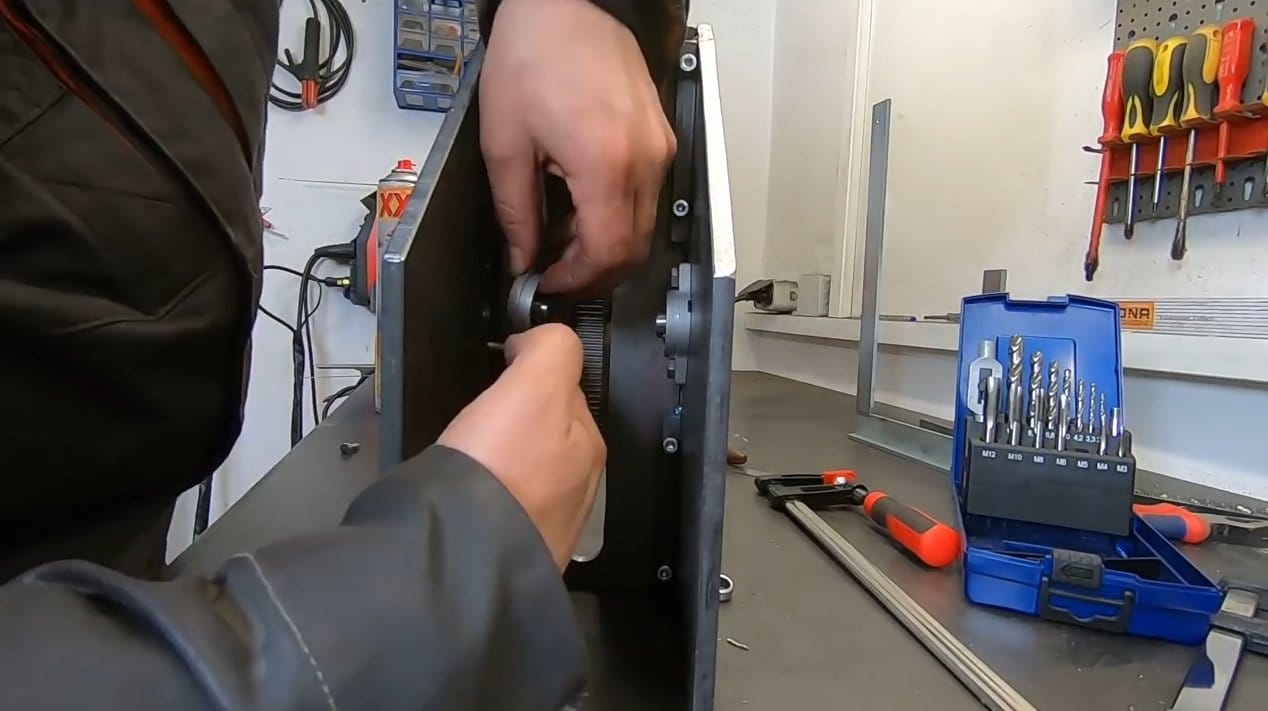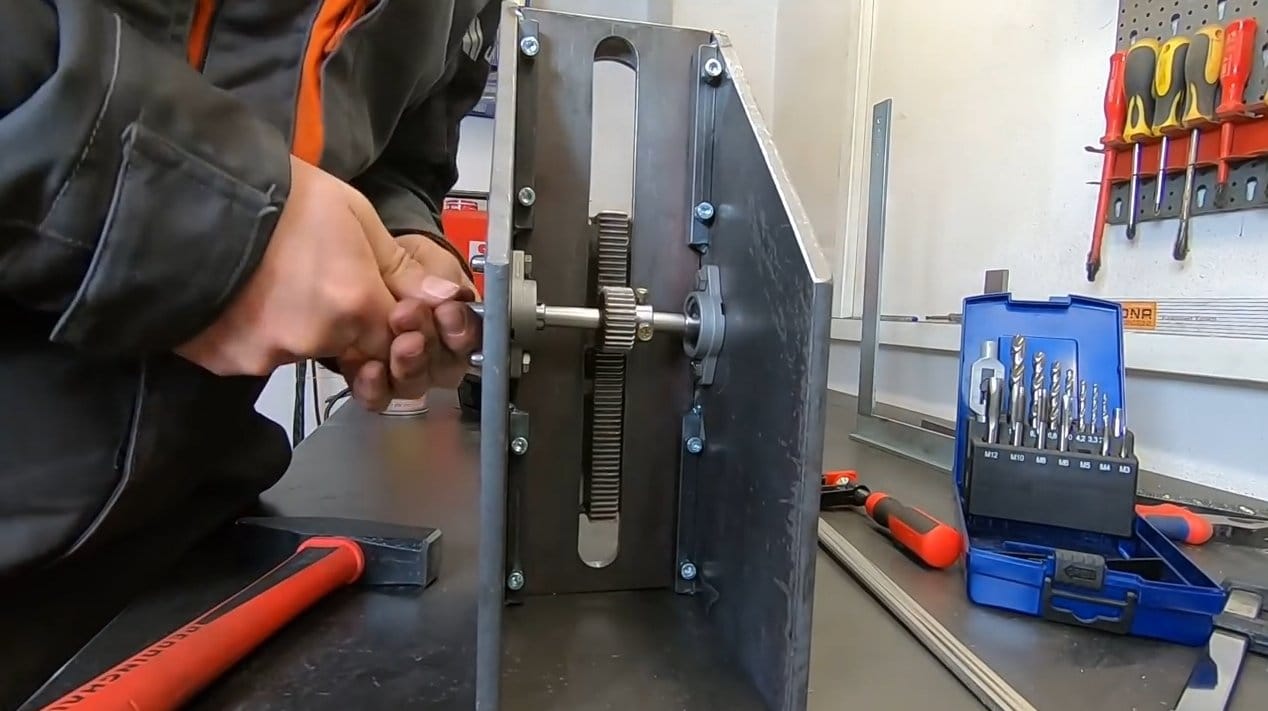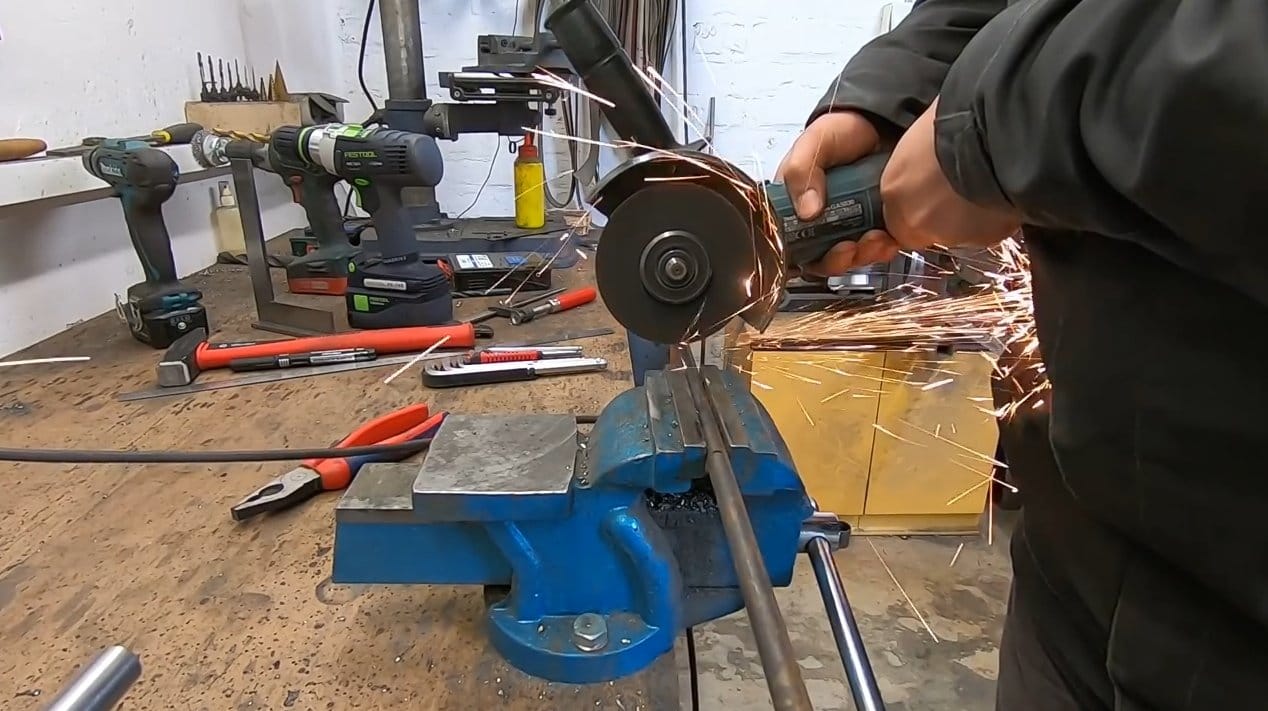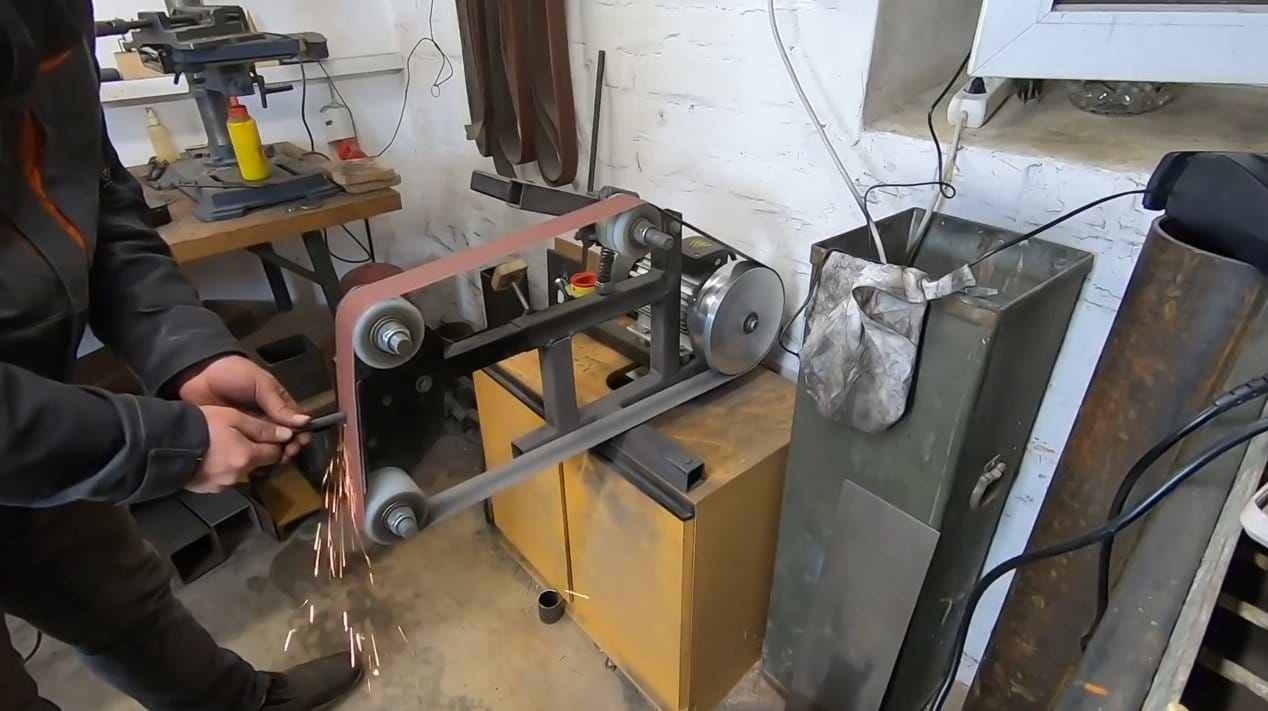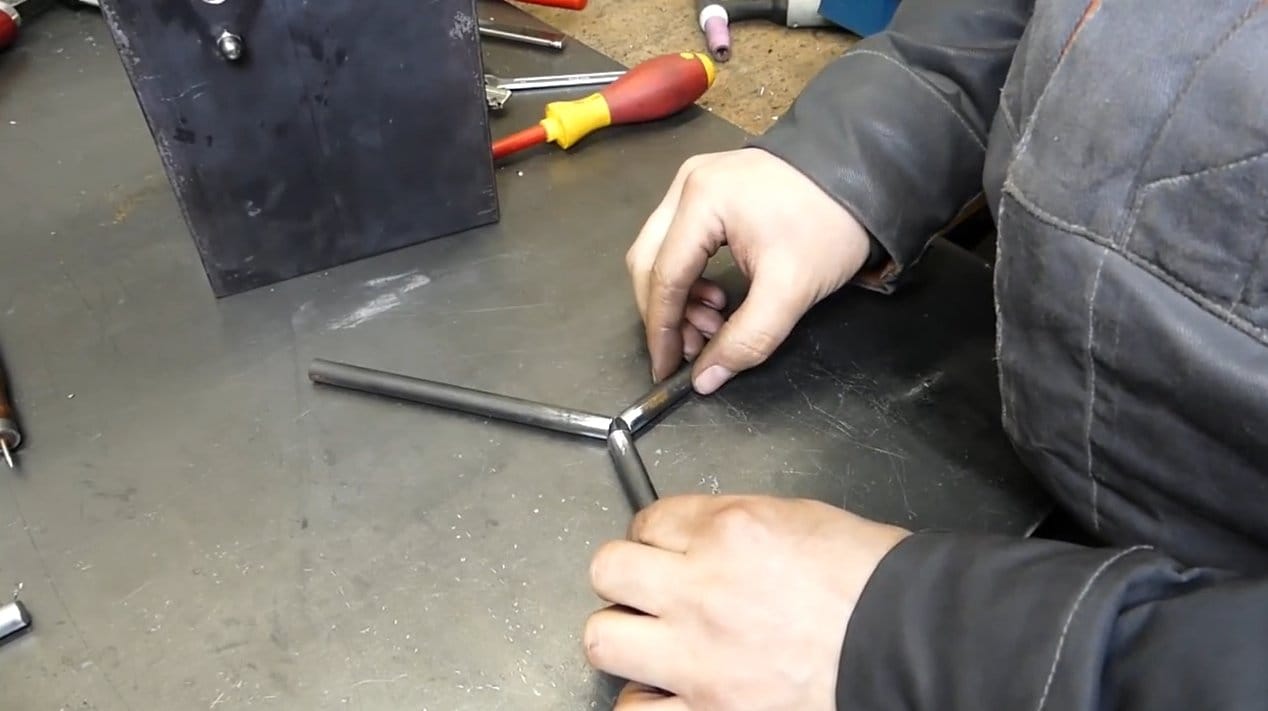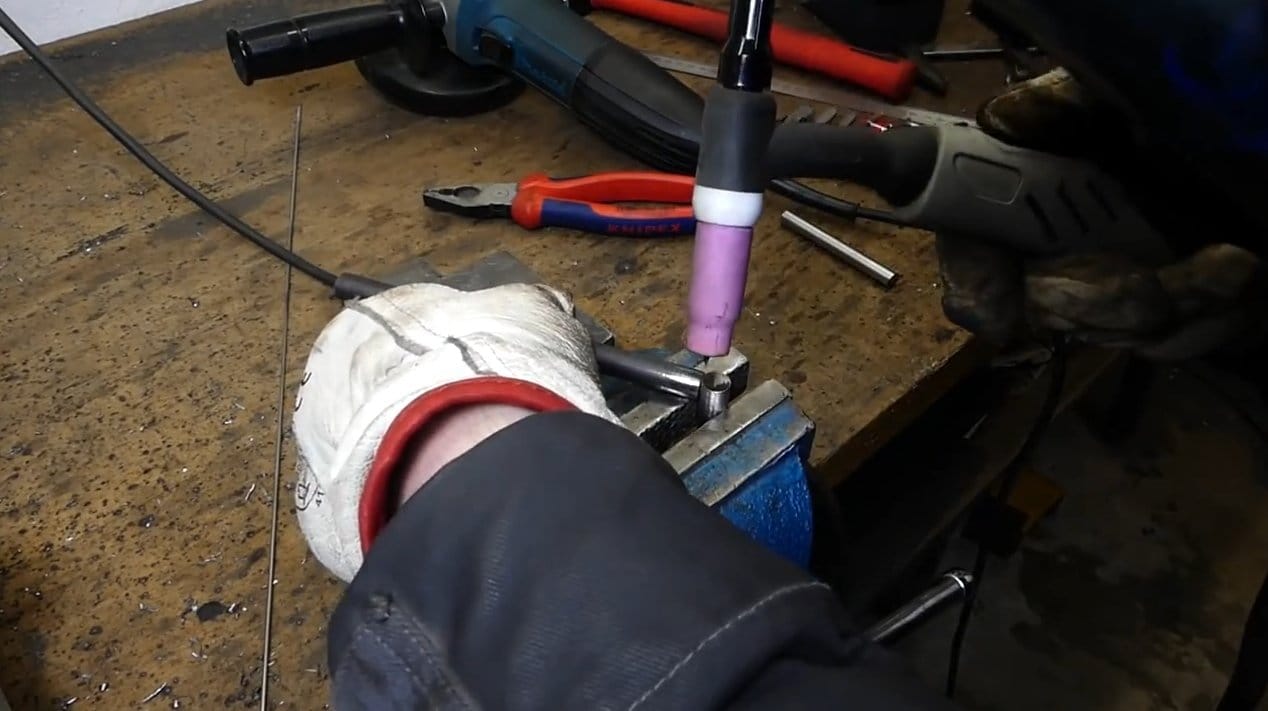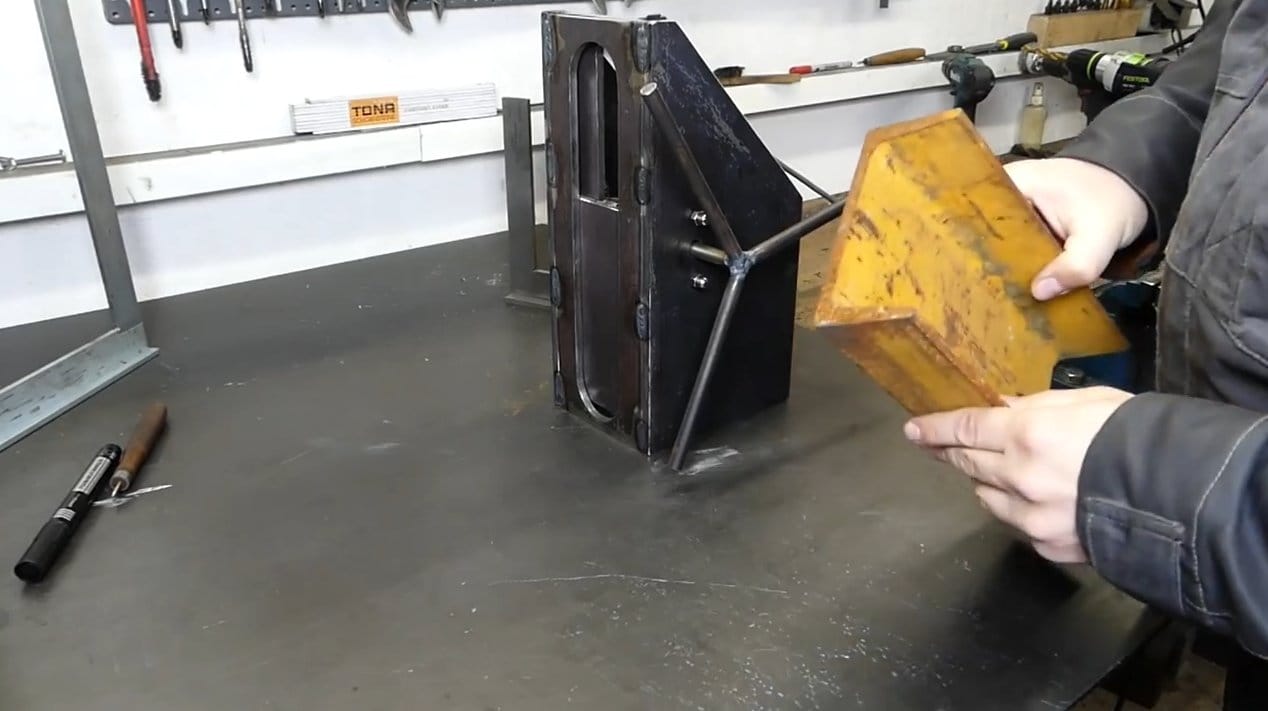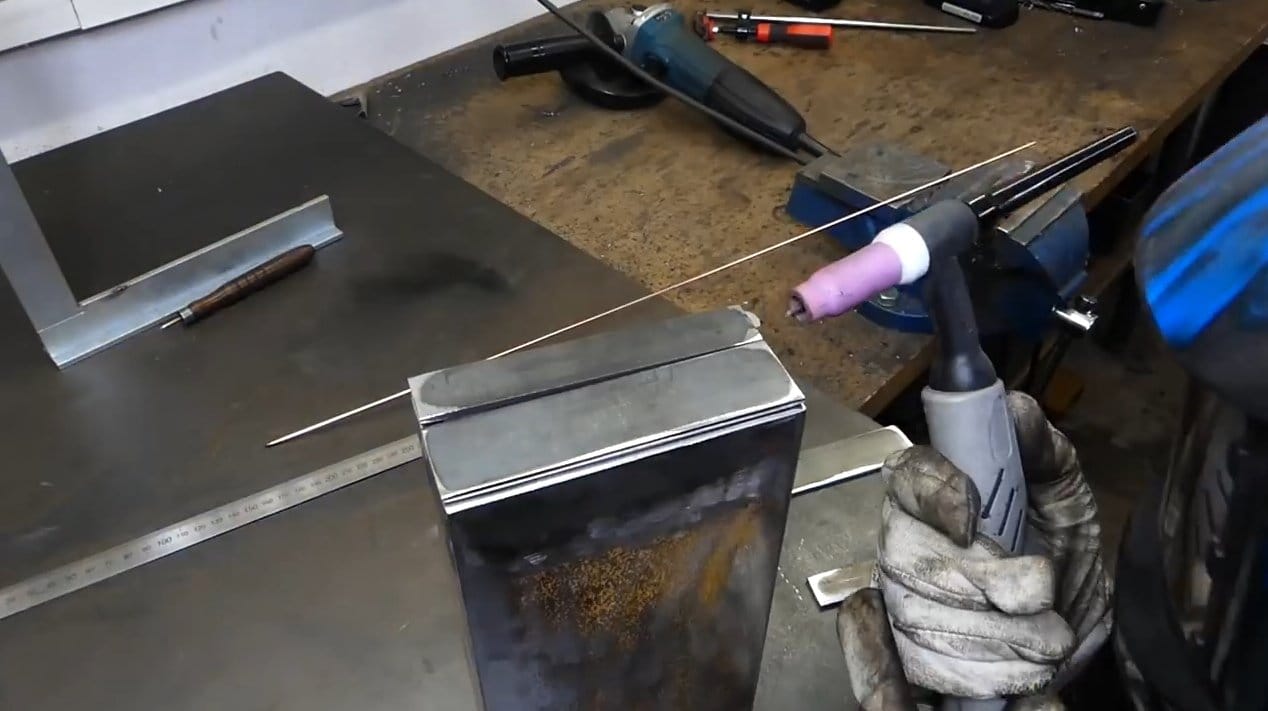 Step three. Sheathing and handle
Sheathing the rack with sheet steel, it is better to attach the sheathing to the screws so that there is access inside for cleaning or repairs.
We install a sheet of steel where the control panel will be located, there will be a socket for connecting a drill, as well as switches for controlling electromagnets.
Do not forget to weld a sturdy handle to the stand, by which the machine can be carried.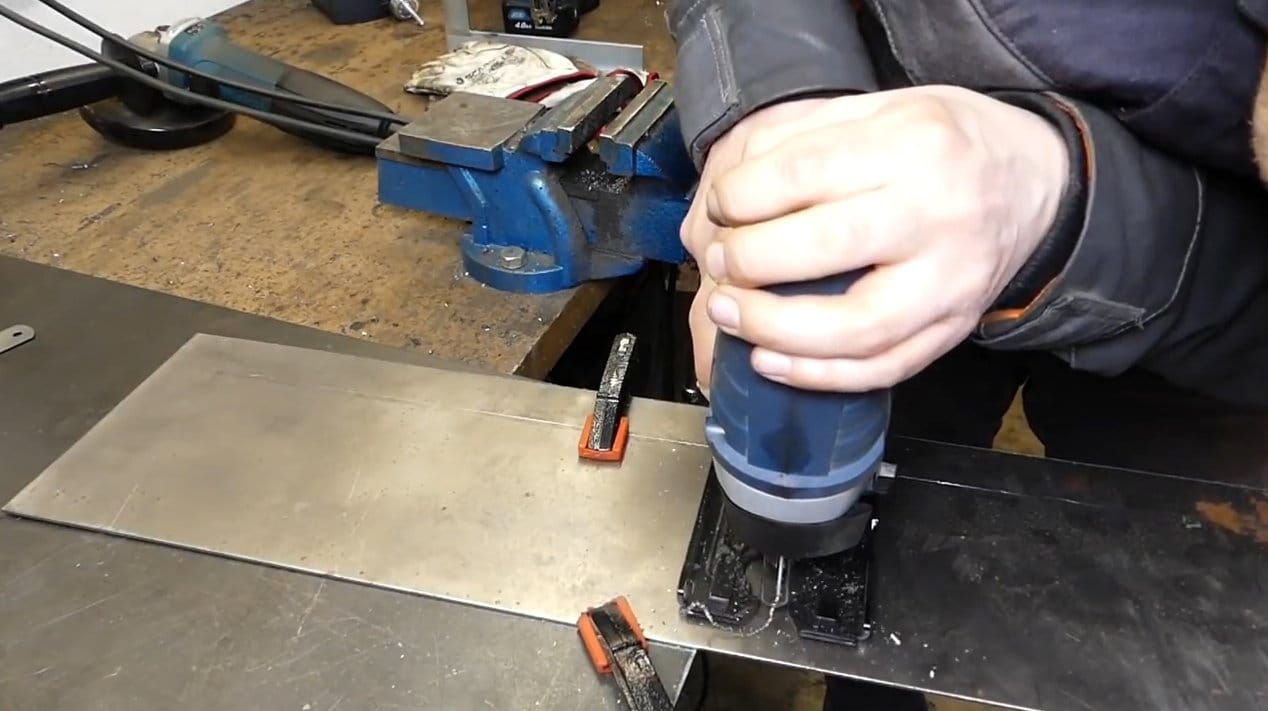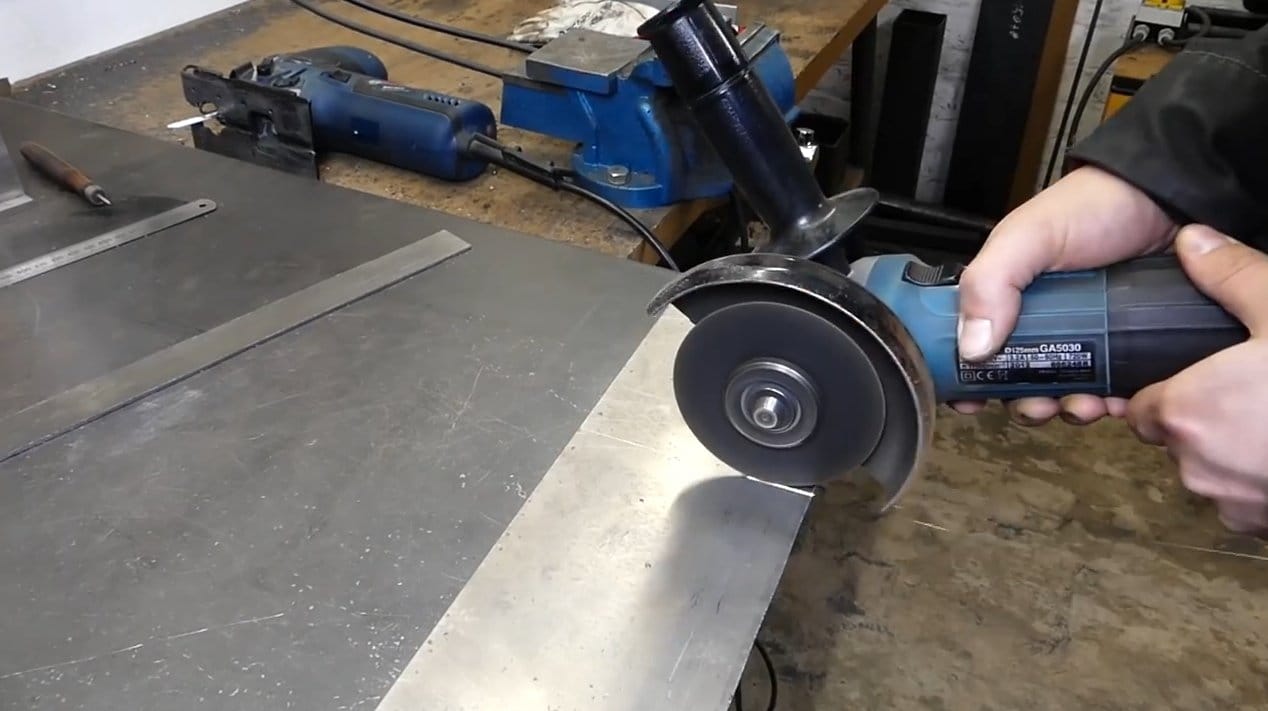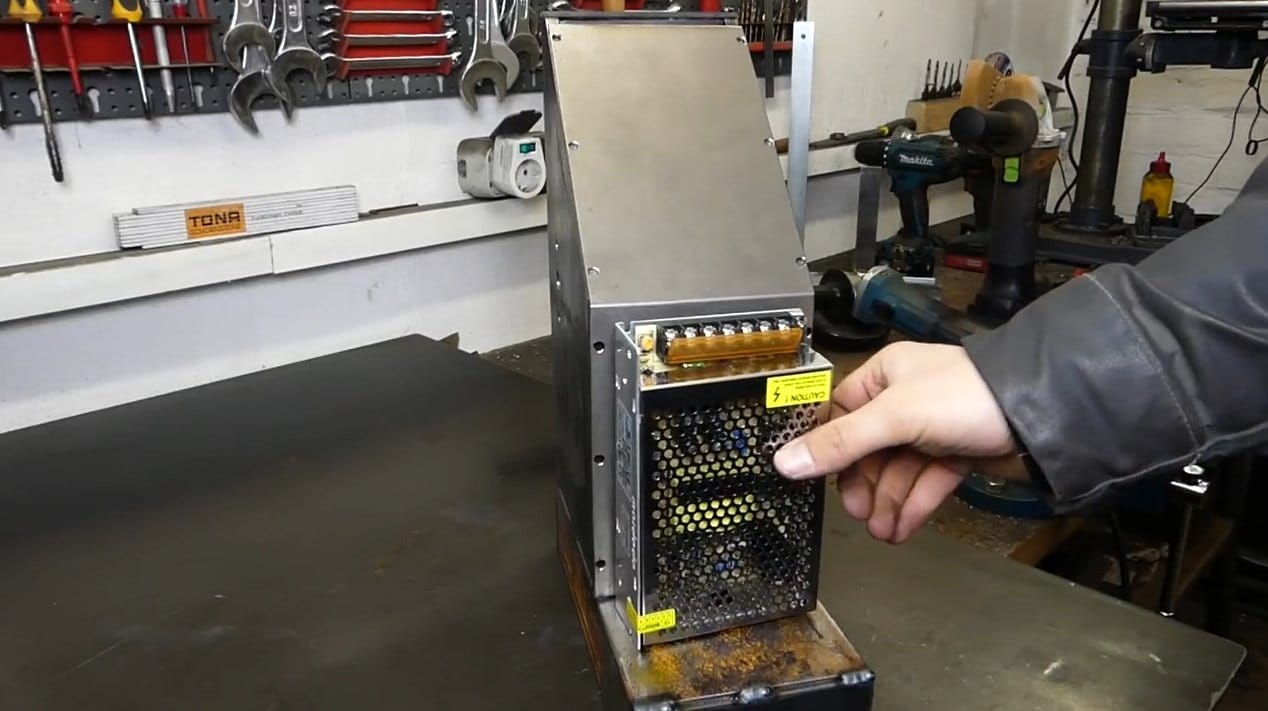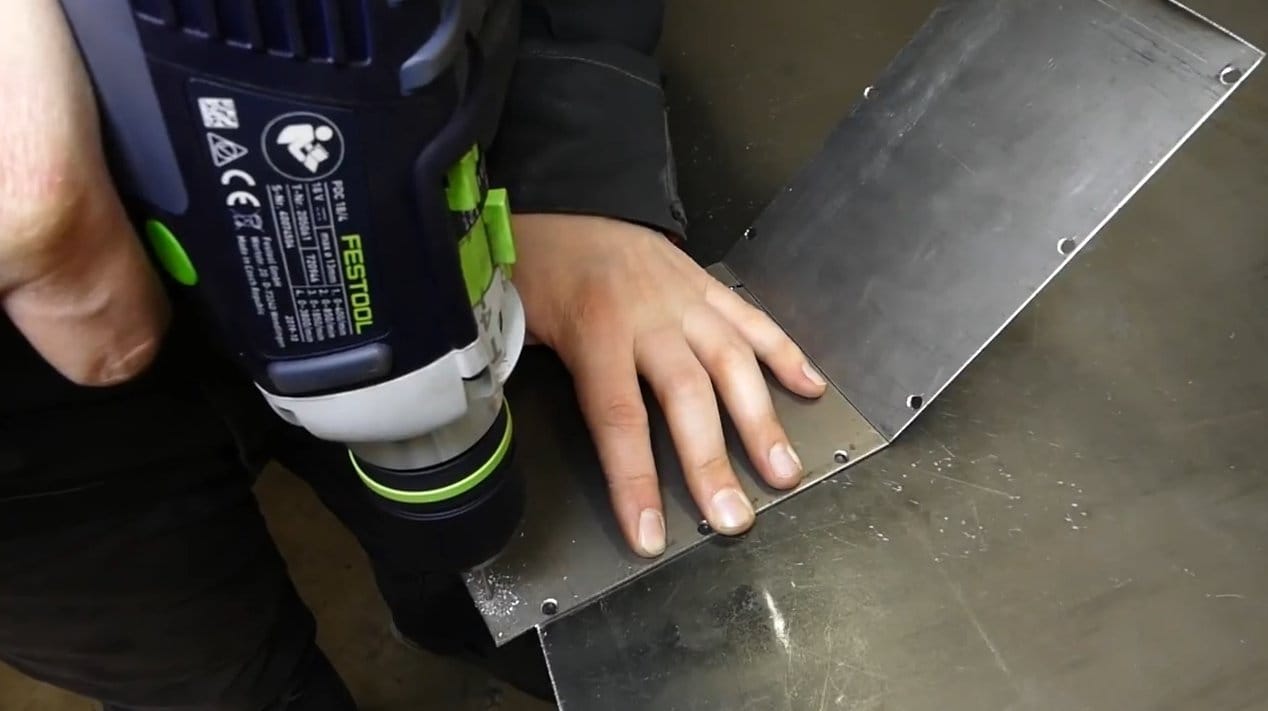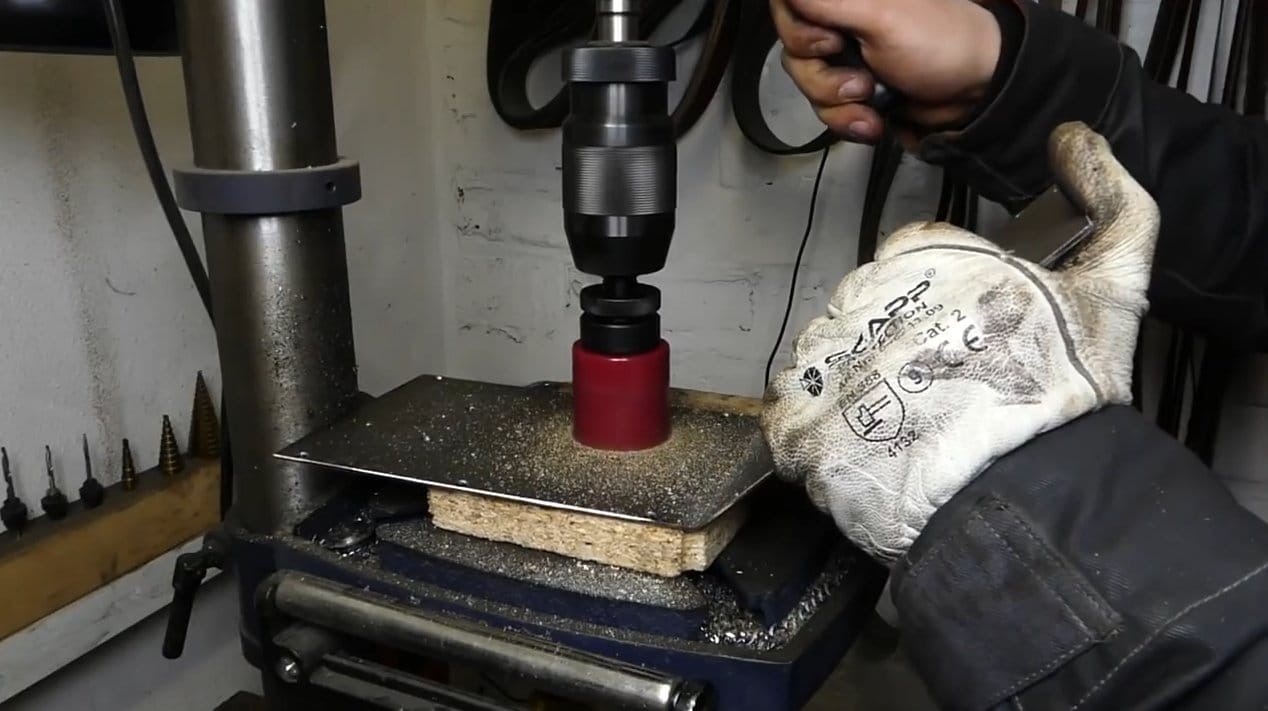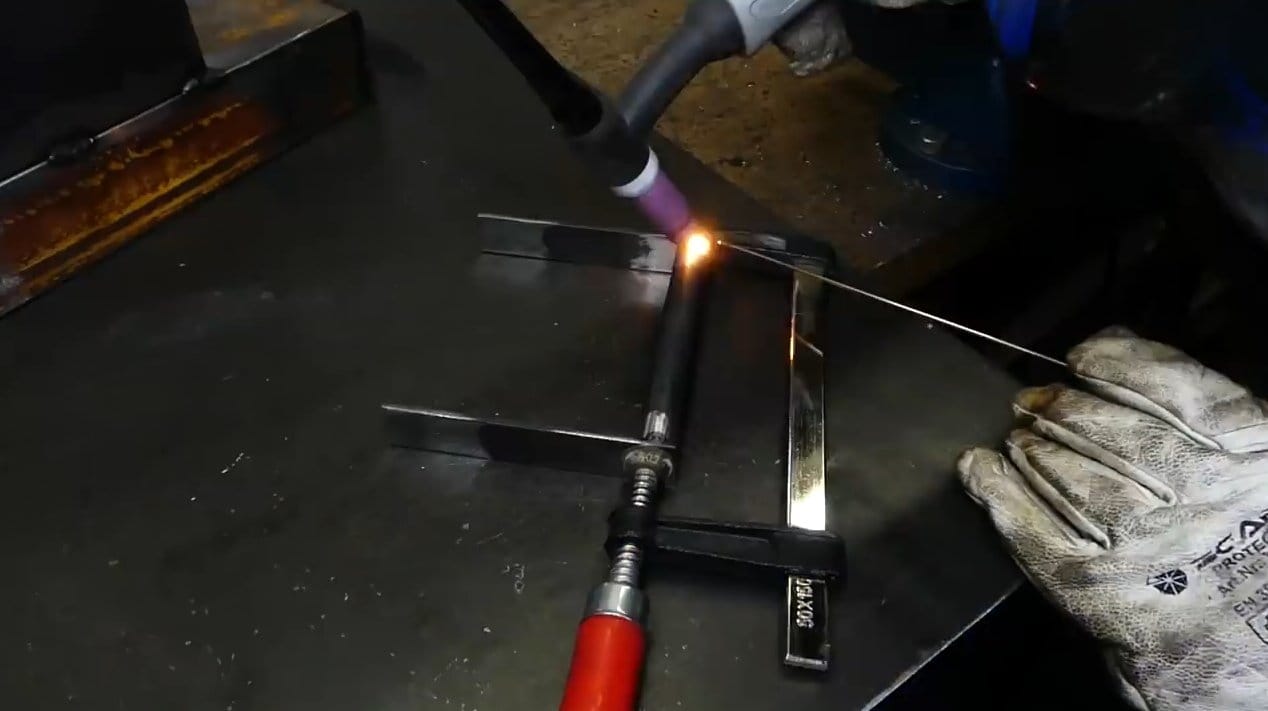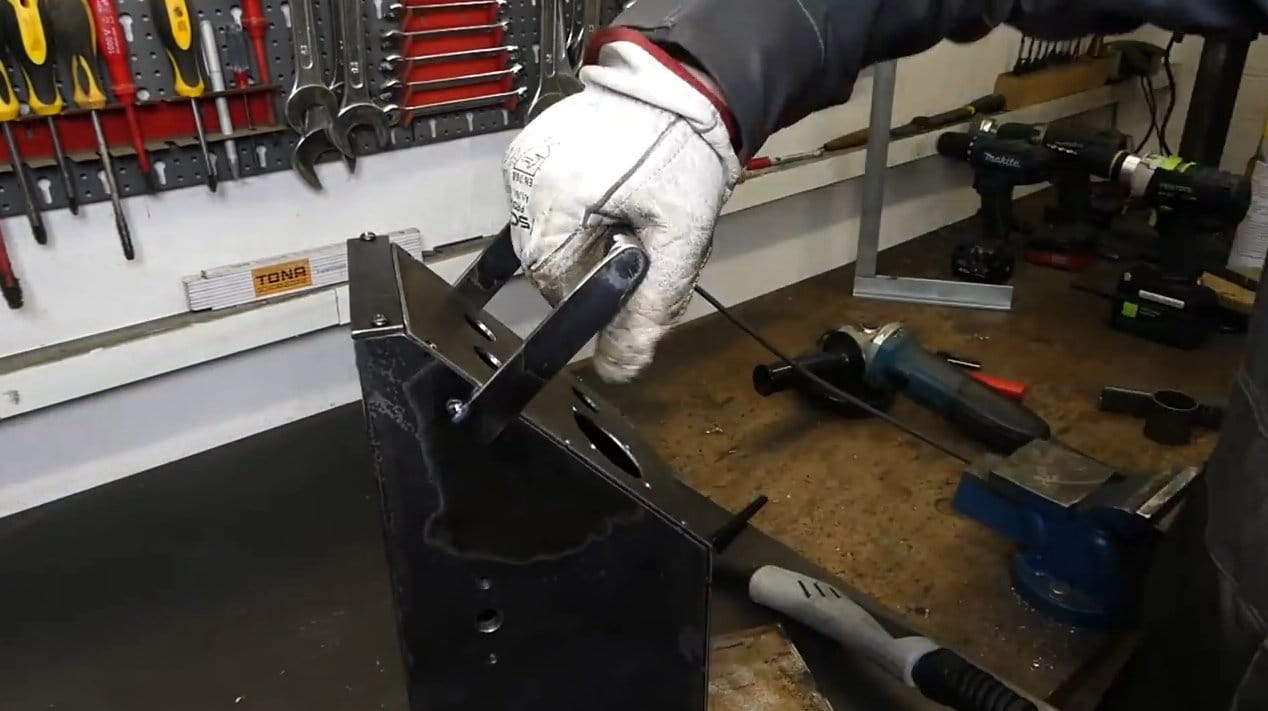 Step four. Clamp
We make a clamp for a drill, it is made in a classic simple way – from a piece of pipe. We simply cut the pipe lengthwise and weld the nuts, the clamp will be tightened with a bolt.
Well, then weld the clamp to the carriage strictly perpendicularly through the steel plate, adjust the drill so that the drill is at an angle of 90 degrees to the base.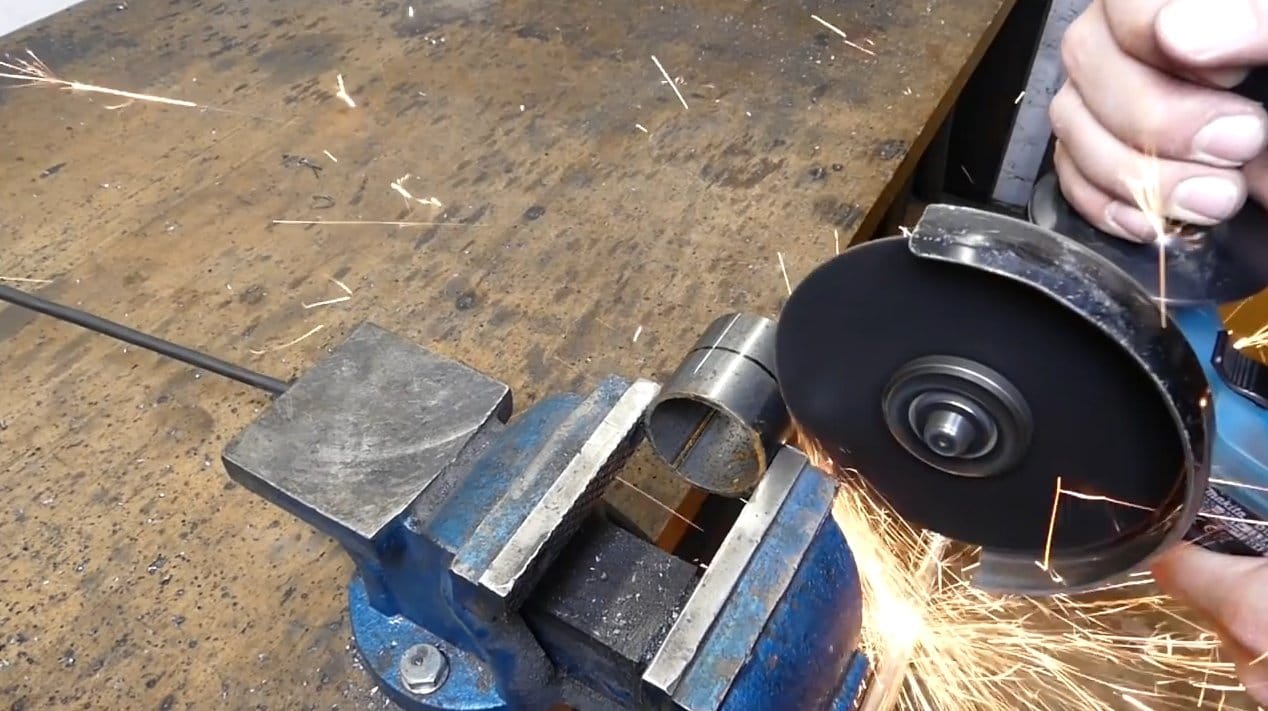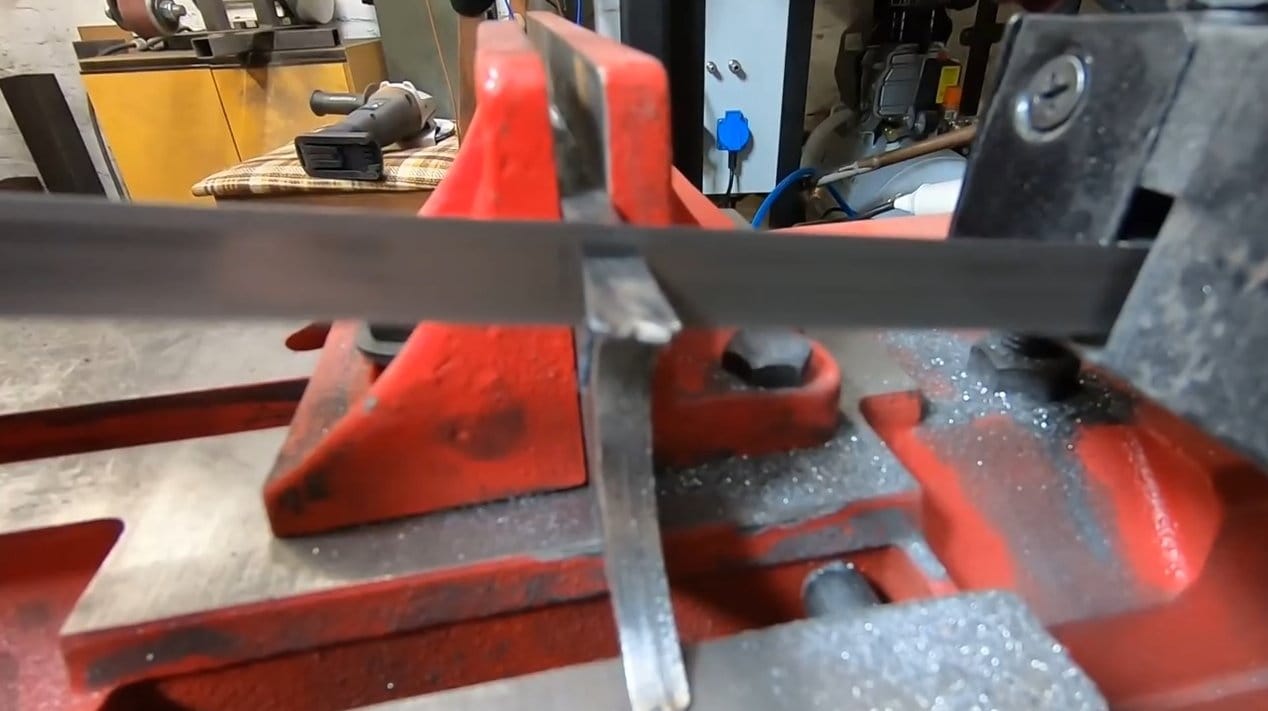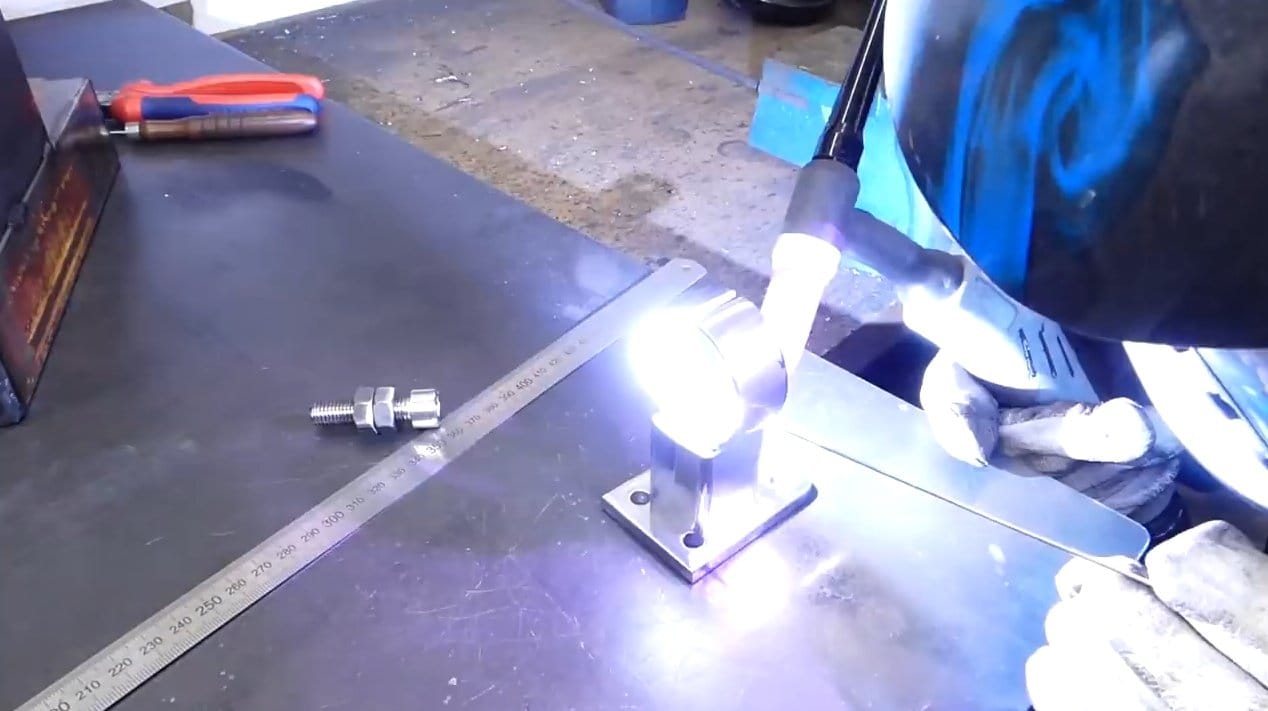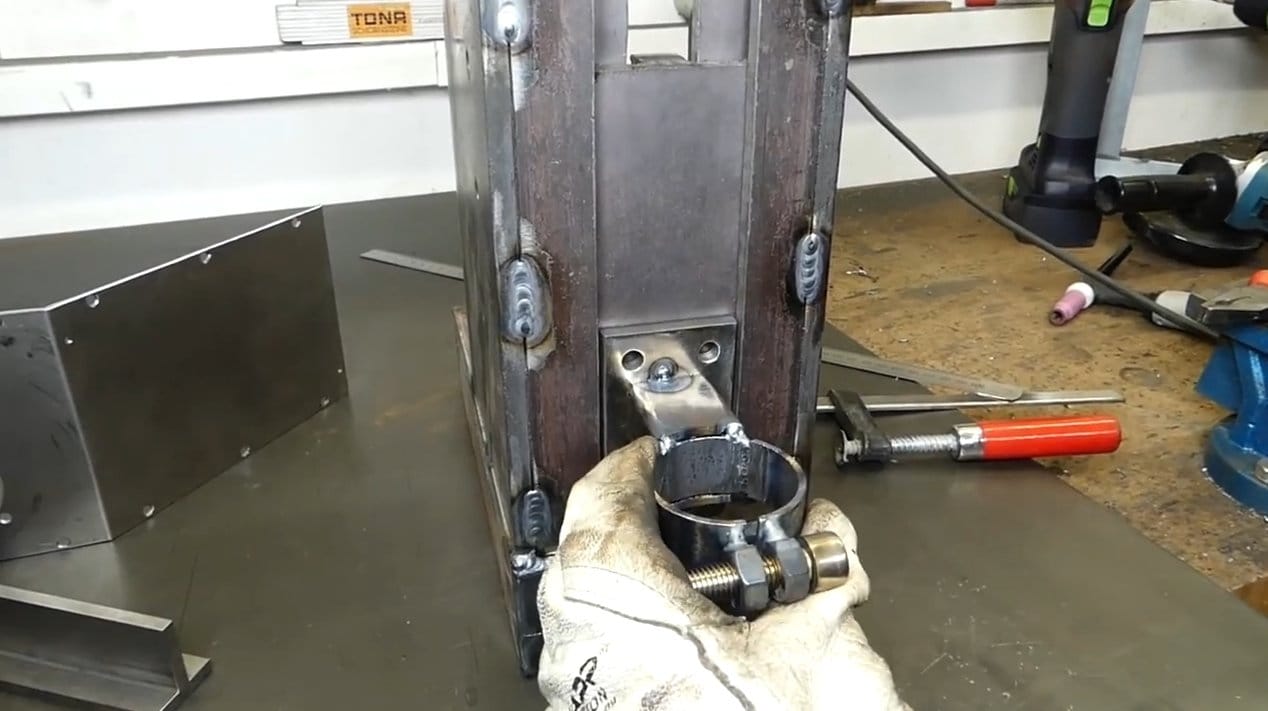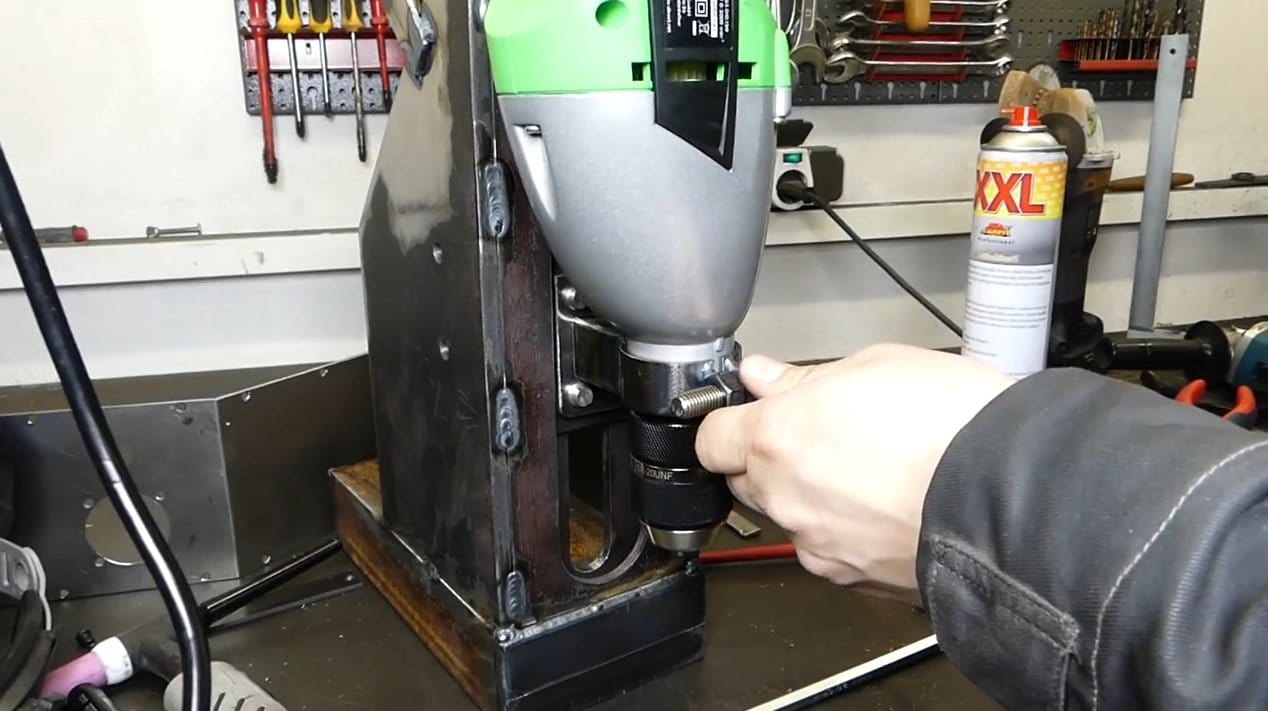 Step five. Electromagnets
We make a base of sheet steel in the form of a box, we weld parts of the transformer to the base, that is, our electromagnets, we bring out the wires. That's all, now we fill the magnets with epoxy glue, it will perfectly protect them, and it will also remove heat.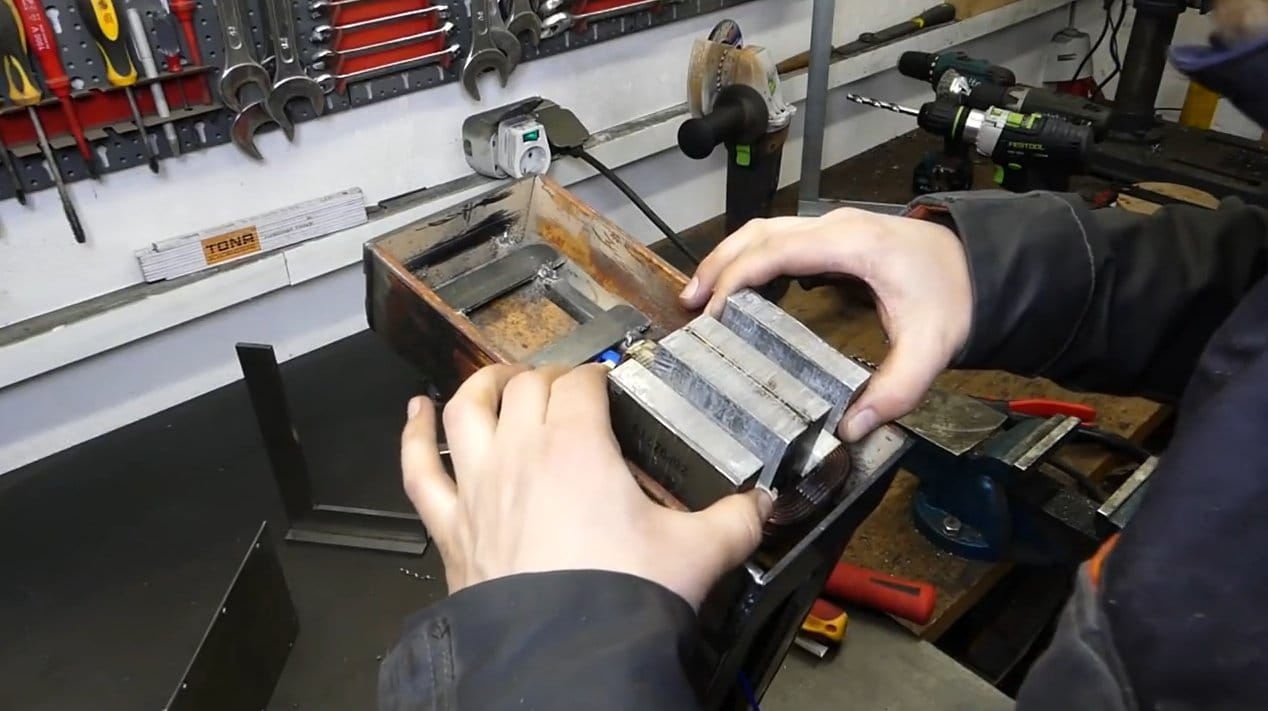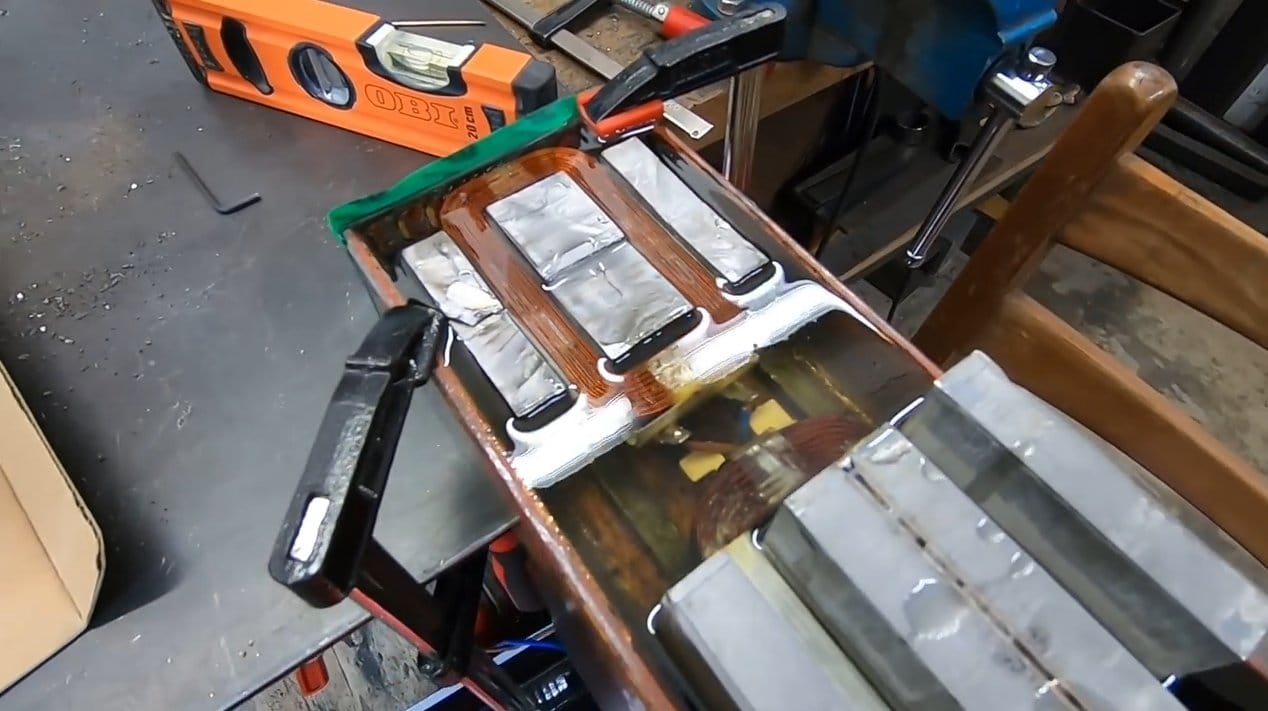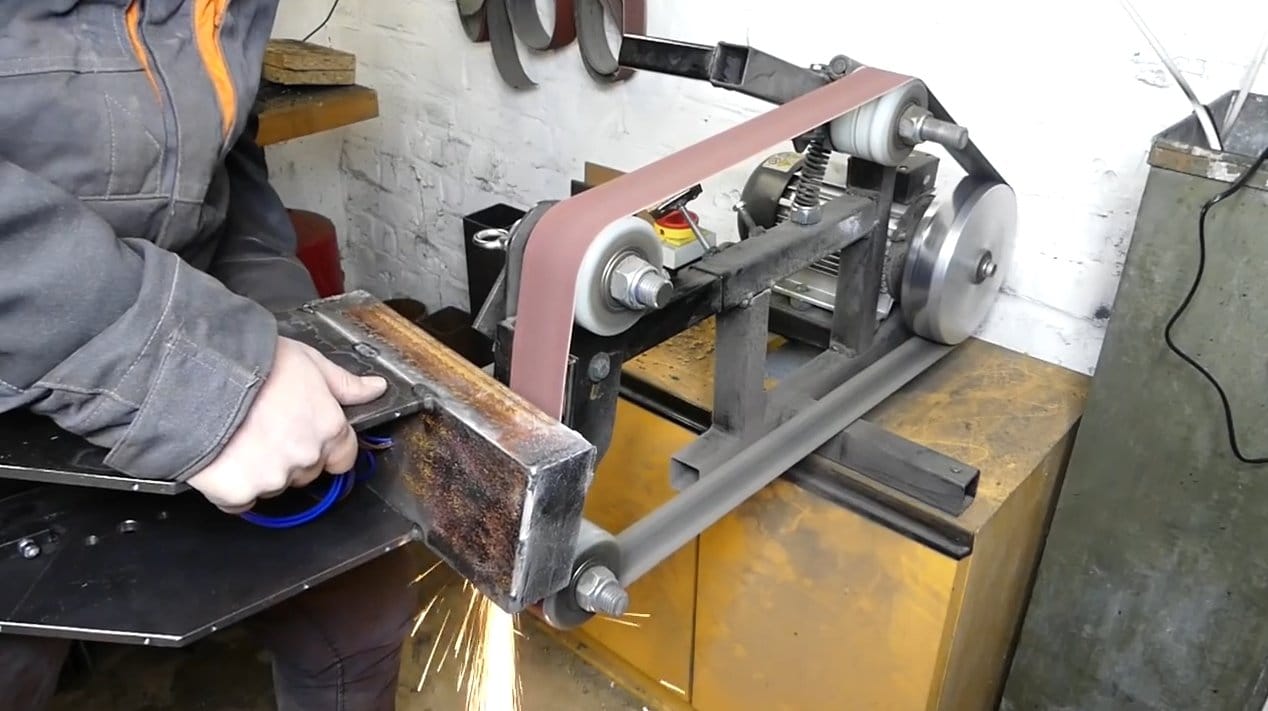 When the glue hardens, we cut off the excess parts of the magnetic circuit and grind the base. Finally, a thin sheet of steel can be installed on the base for protection, do not put thick steel, as the force of attraction of the magnets will decrease.
Step six. Assembly and testing
After painting and lubrication, the author assembled the machine. There are magnet switches on the control panel. If desired, you can also place a switch for a drill here.
We install the drilling head and can be tested. The machine will reliably stick to the channel and you can confidently drill a hole.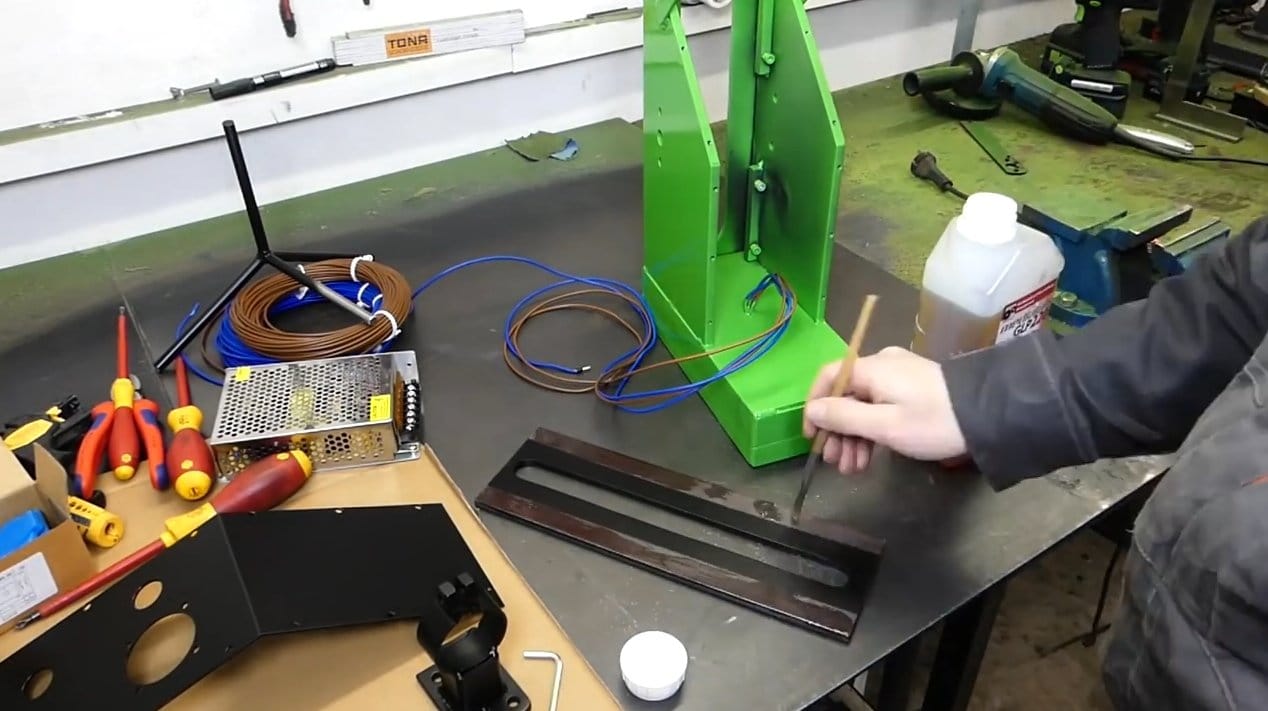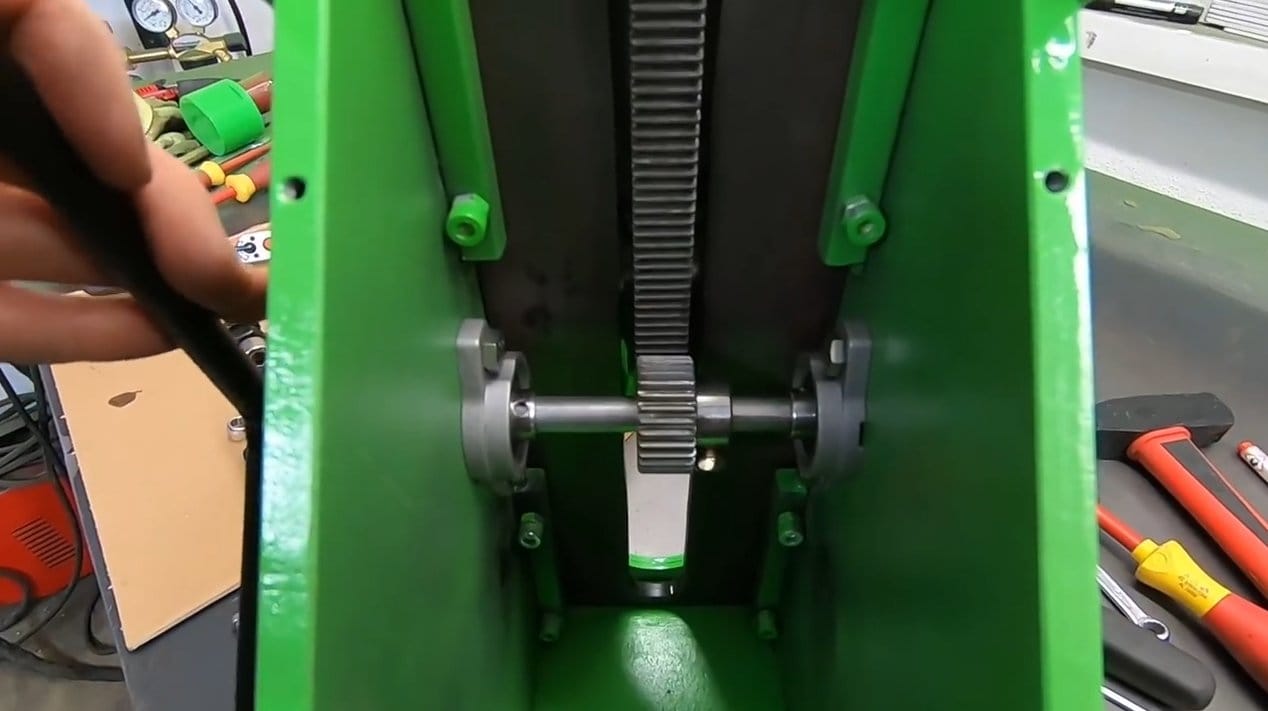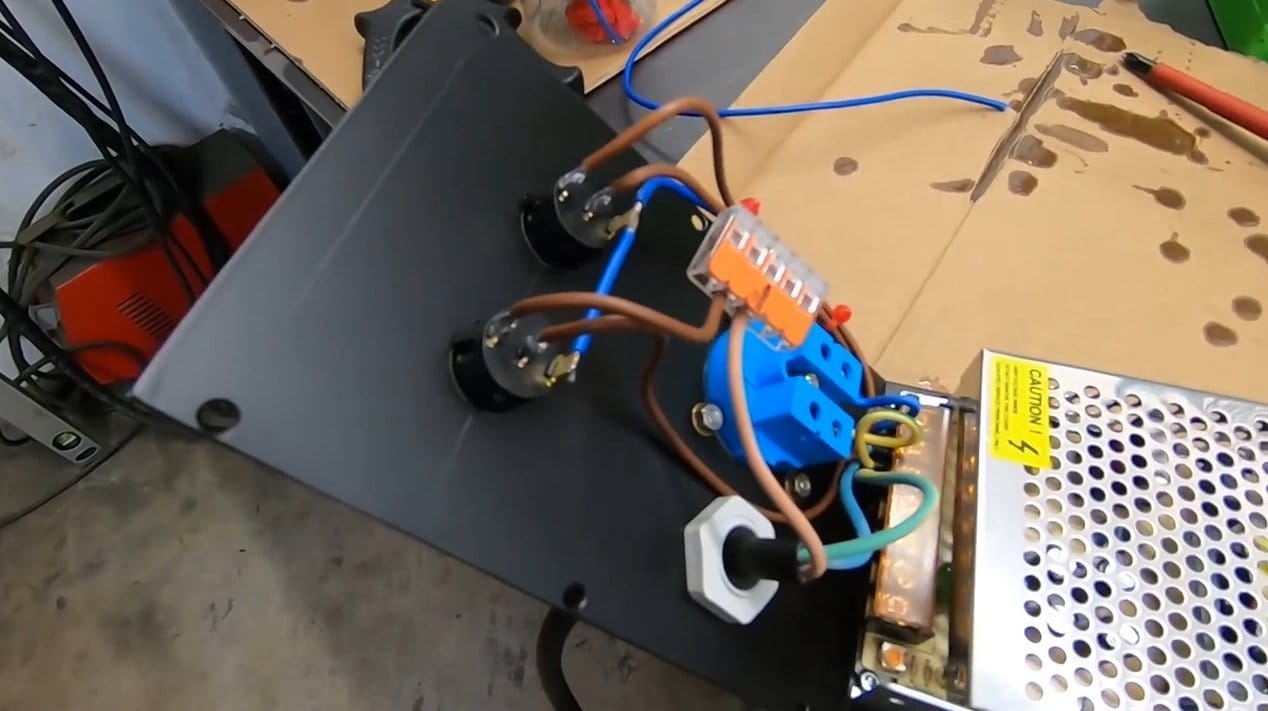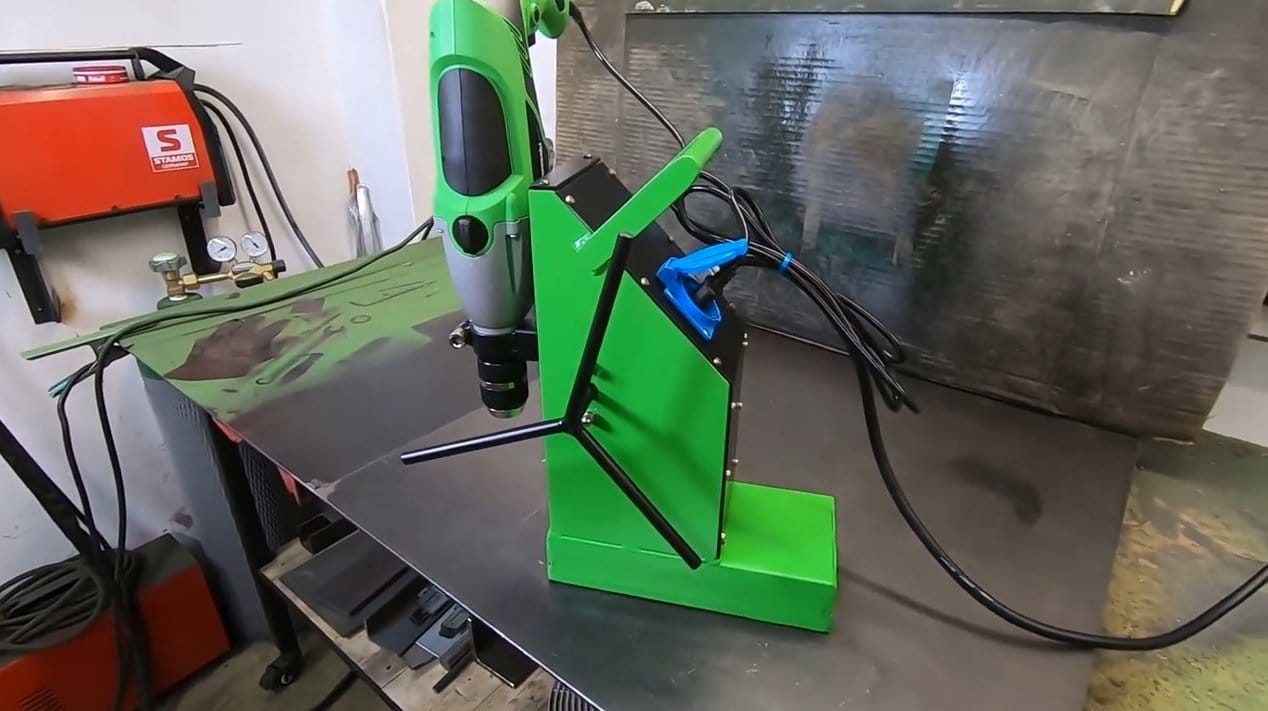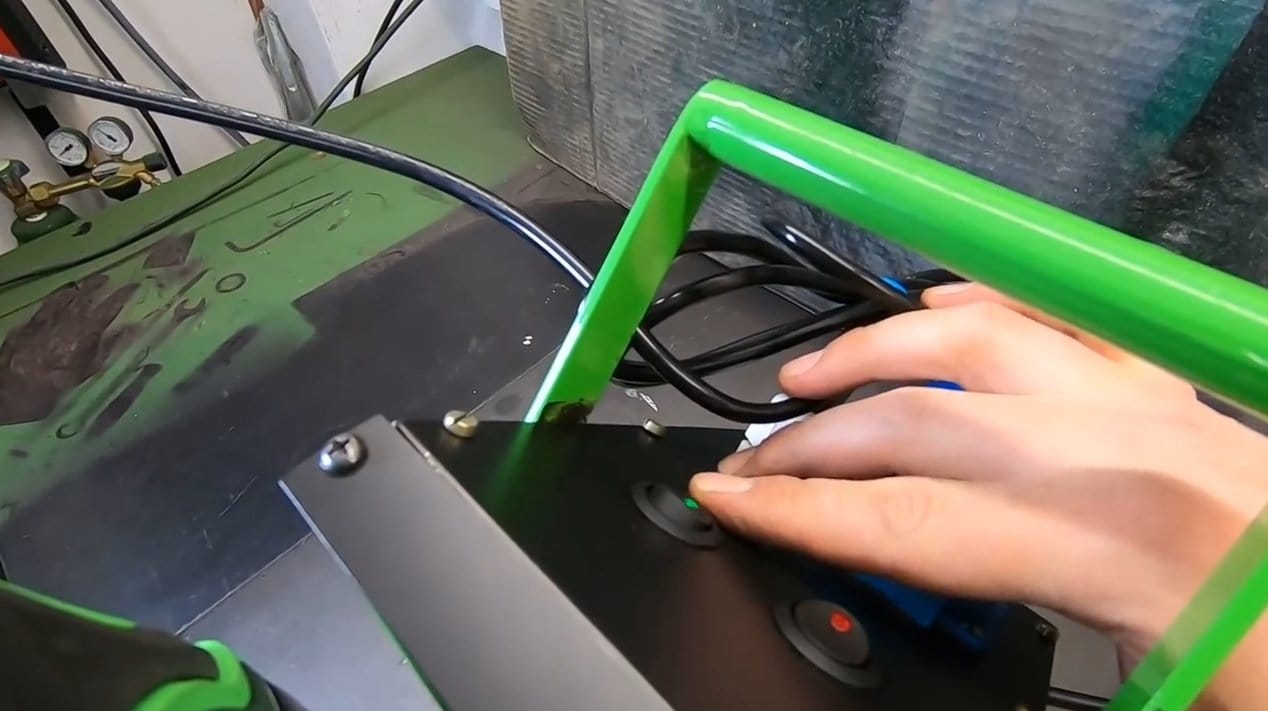 This completes the project, I hope you liked the homemade product and found useful thoughts for yourself. Good luck and creative inspiration if you decide to do this again. Don't forget to share your ideas and homemade products with us!