DIY
Mini drill machine from motor 775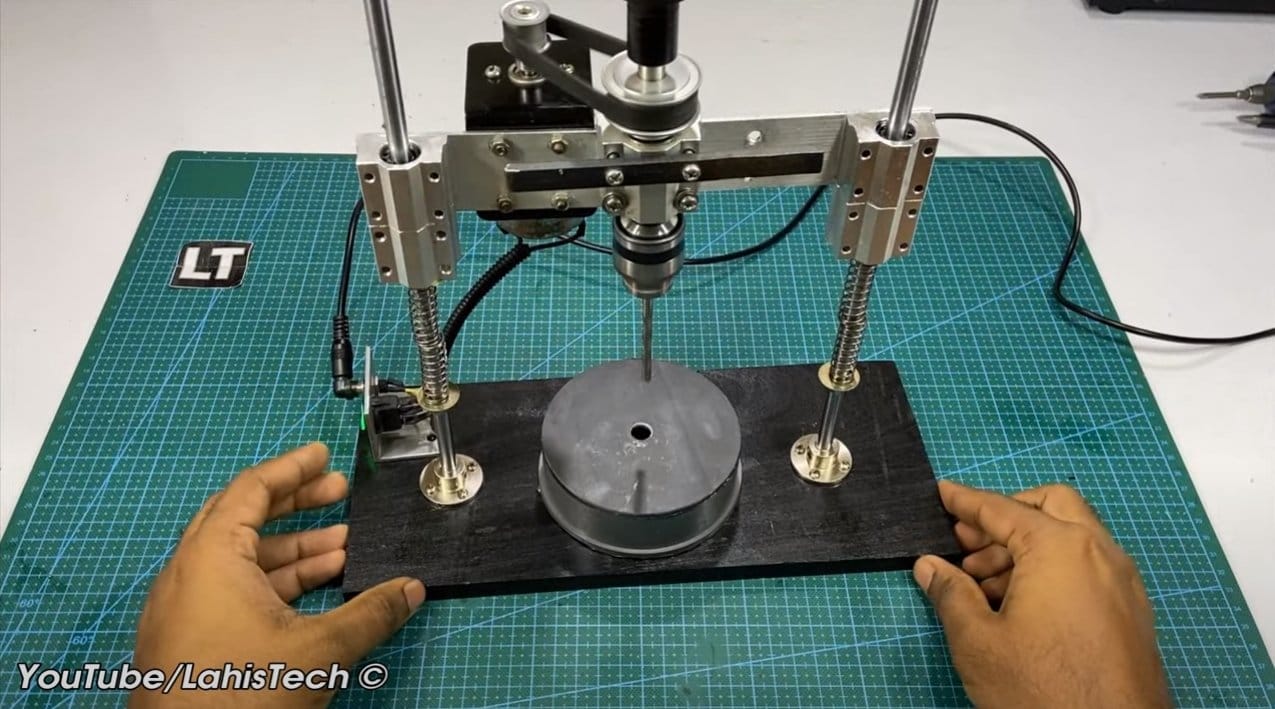 Greetings to all those who like to tinker, I propose for consideration the instructions for making a mini-drilling machine that can be powered with a voltage of 12V. The machine can easily drill bars, textolite, all kinds of plastic, plexiglass, metal and more. The drill torque is quite high due to the underdrive belt drive.
The carriage easily runs on two linear bearings. Almost all components for such a machine can be ordered from China.

Materials and tools used by the author:
List of materials:
– 775 motor;
– belt crawler;
– linear plain bearings, axles and flanges;
– bearings with housings and an axle;
– fasteners for the 775 motor;
– mini-drill chuck and adapter;
– a piece of board for the base;
– springs;
– steel plates; < br> – sheet aluminum;
– screws, nuts, etc.
List of tools:
– drill;
– hacksaw;
– ruler, marker, etc. .
The process of making homemade products:
Step one. Assembling the carriage
To assemble the carriage, you need a sheet of aluminum or steel. We mark everything, drill holes and install the motor. We also install the driven axle and tighten the belt.
On the edges of the plate, we fasten the linear motion bearings clearly parallel. For convenience, you can screw a handle made of steel to the carriage.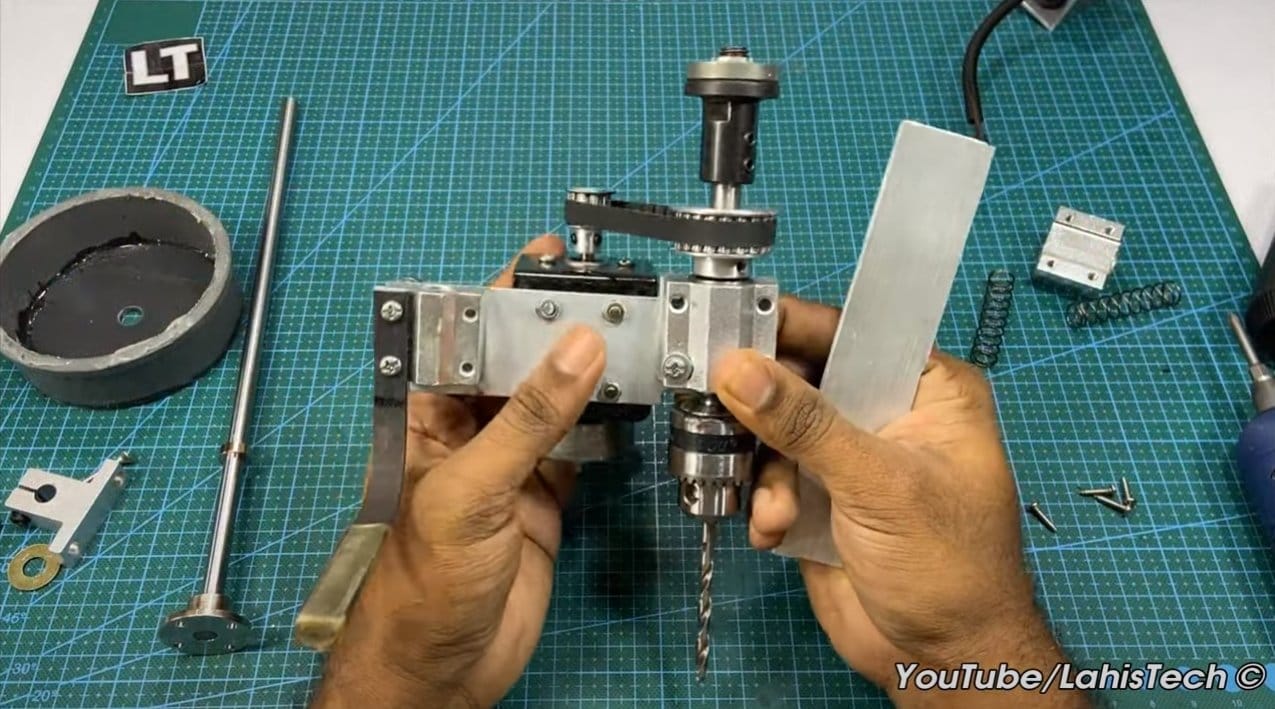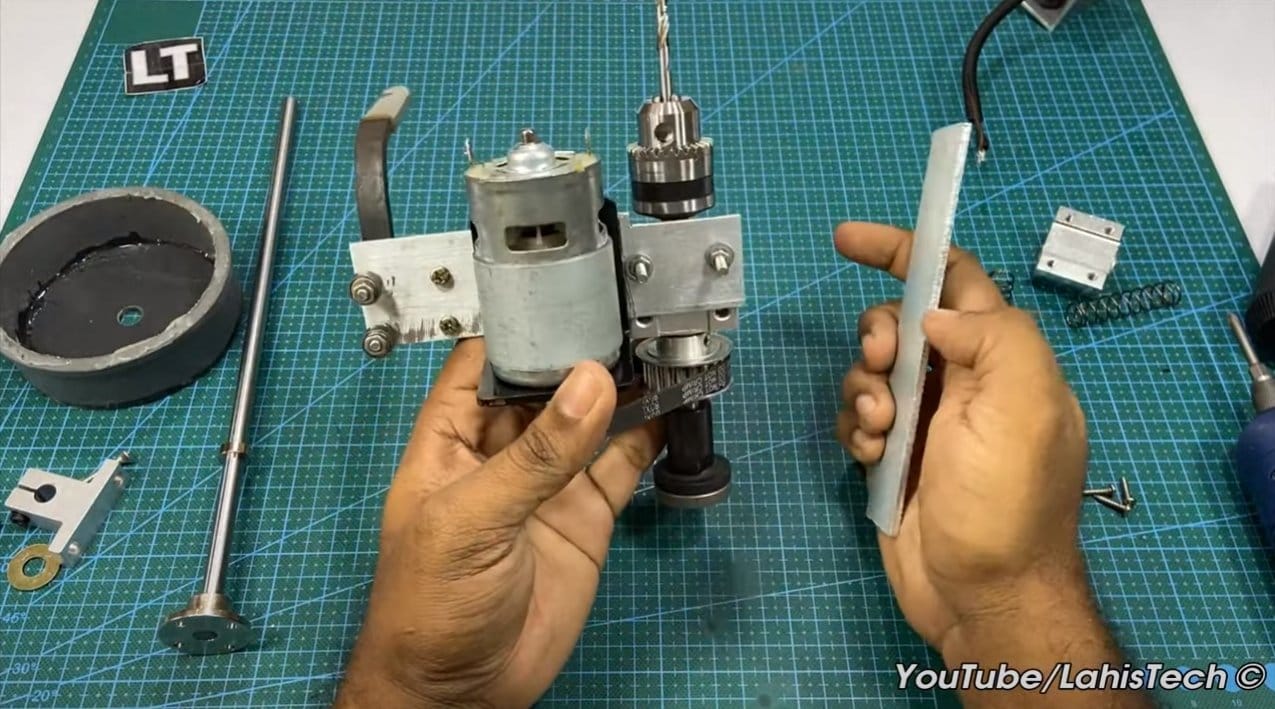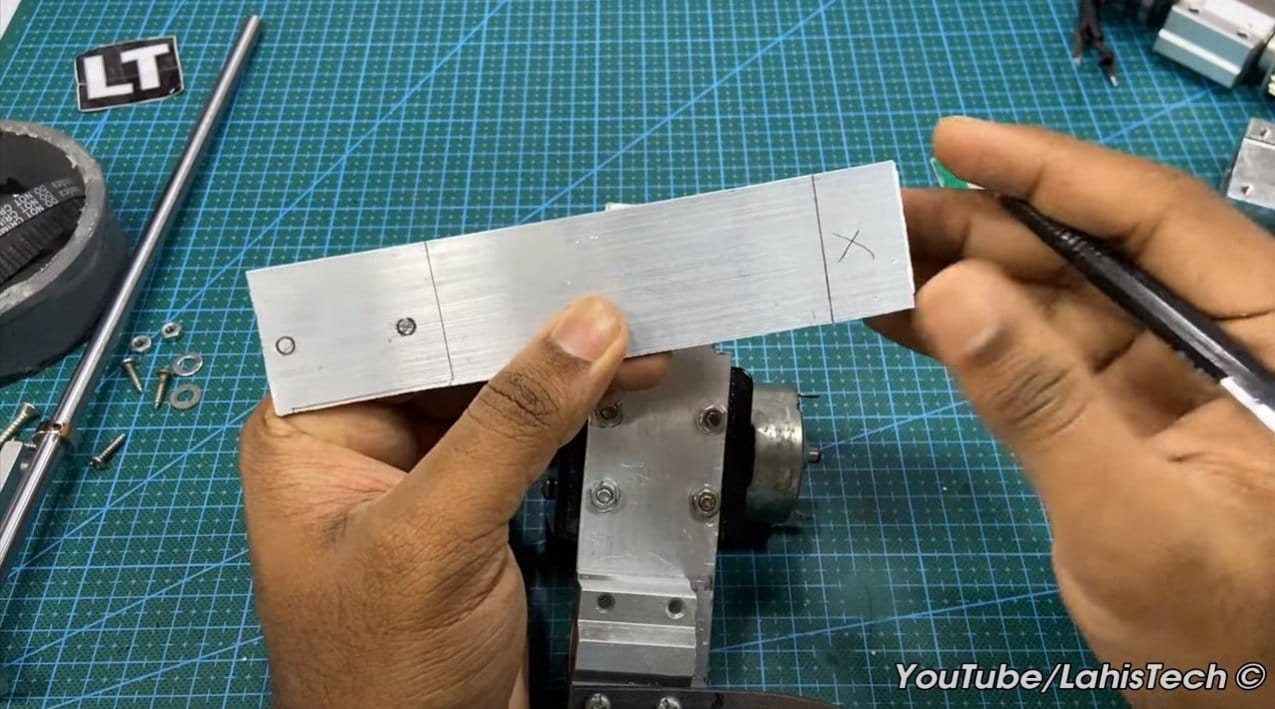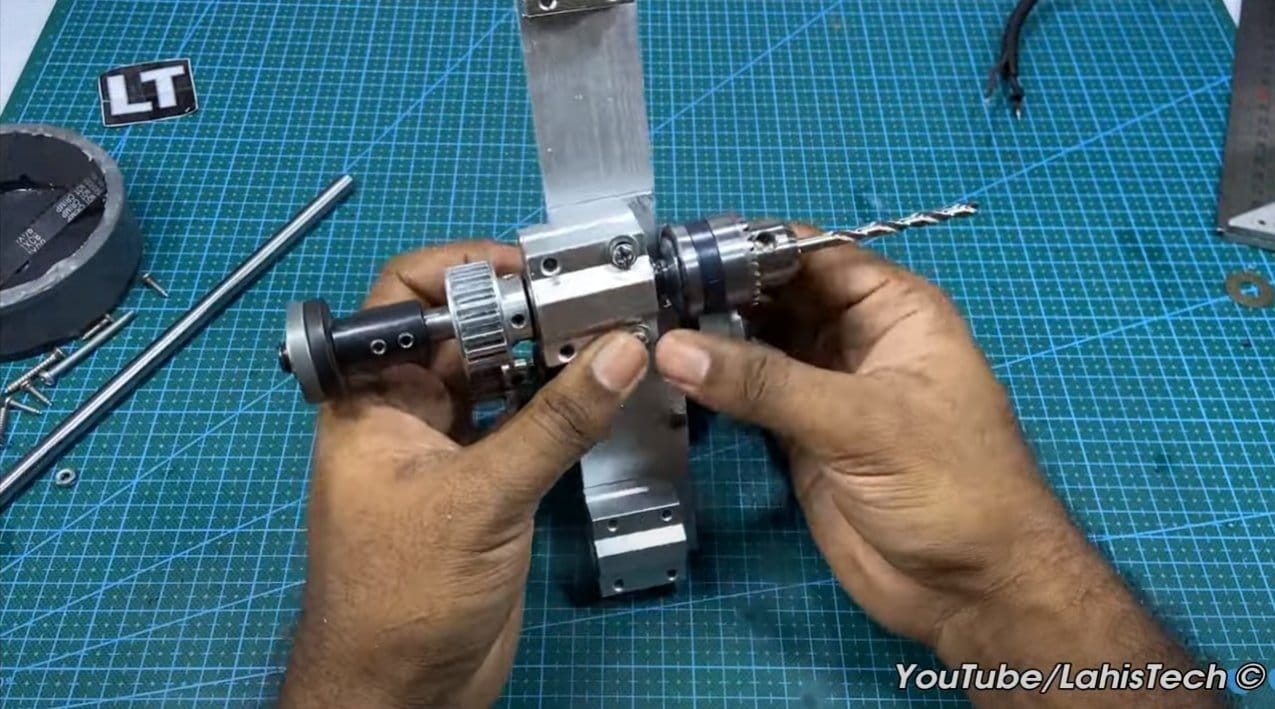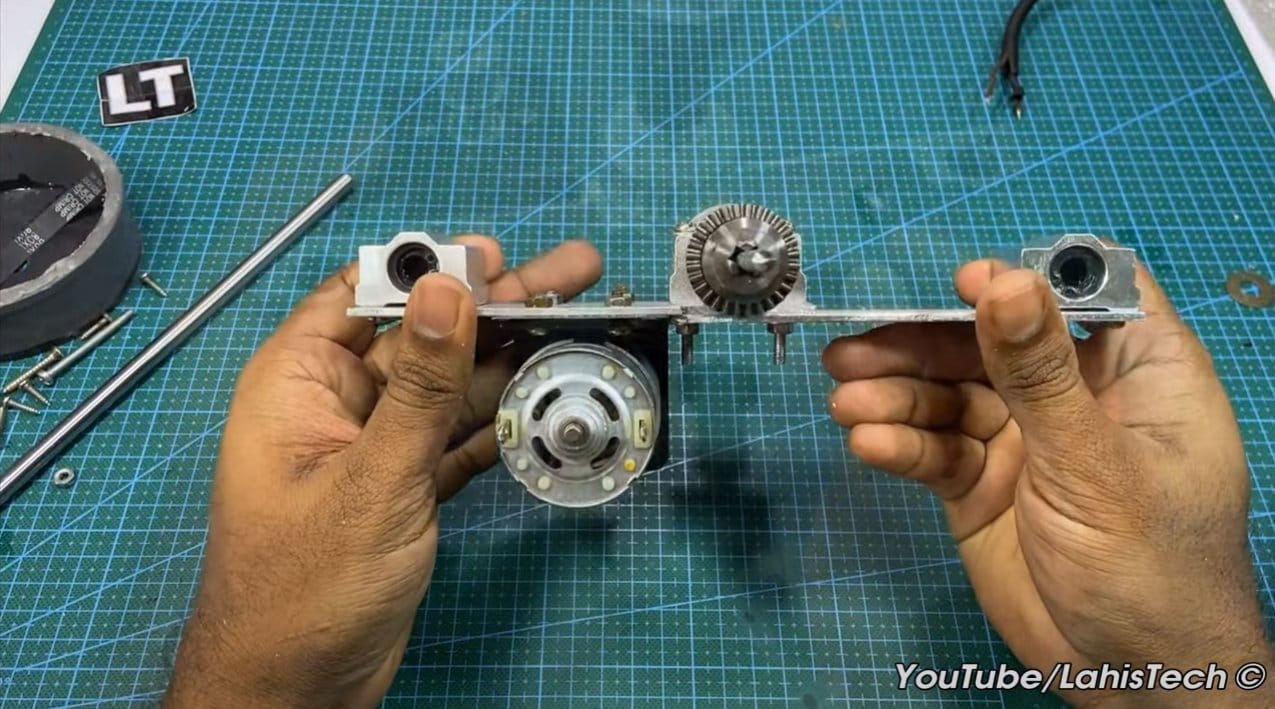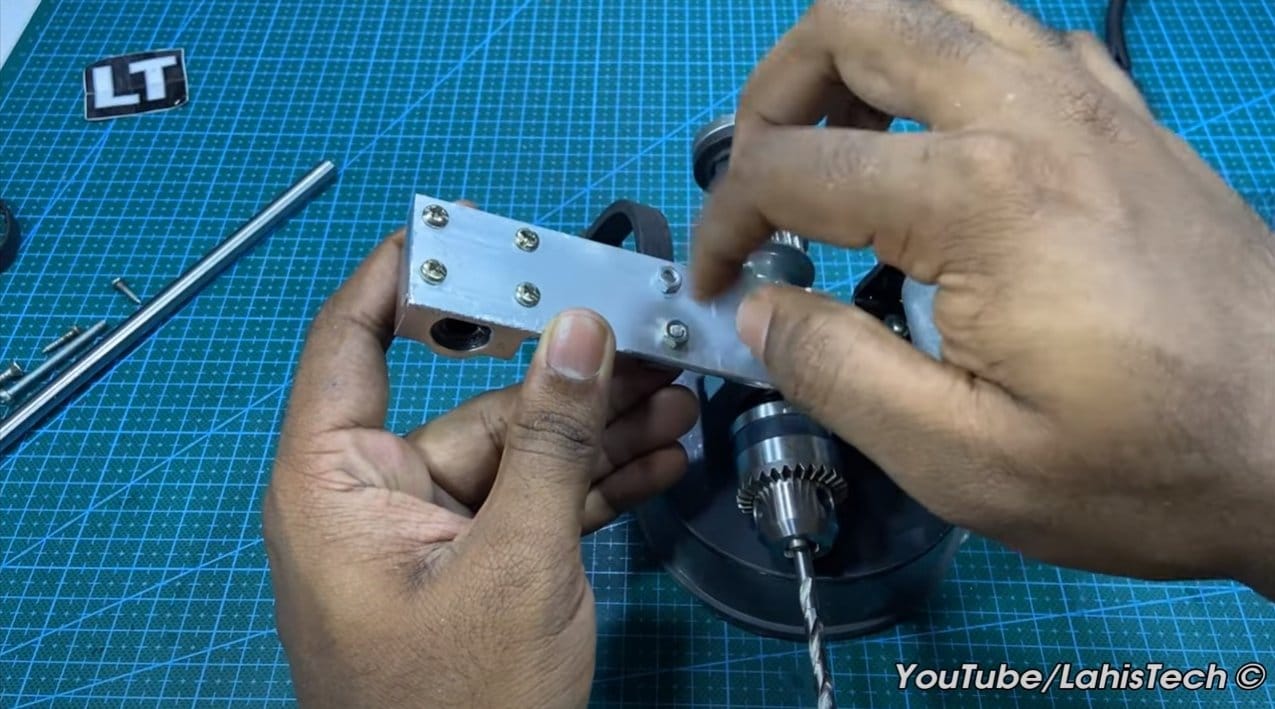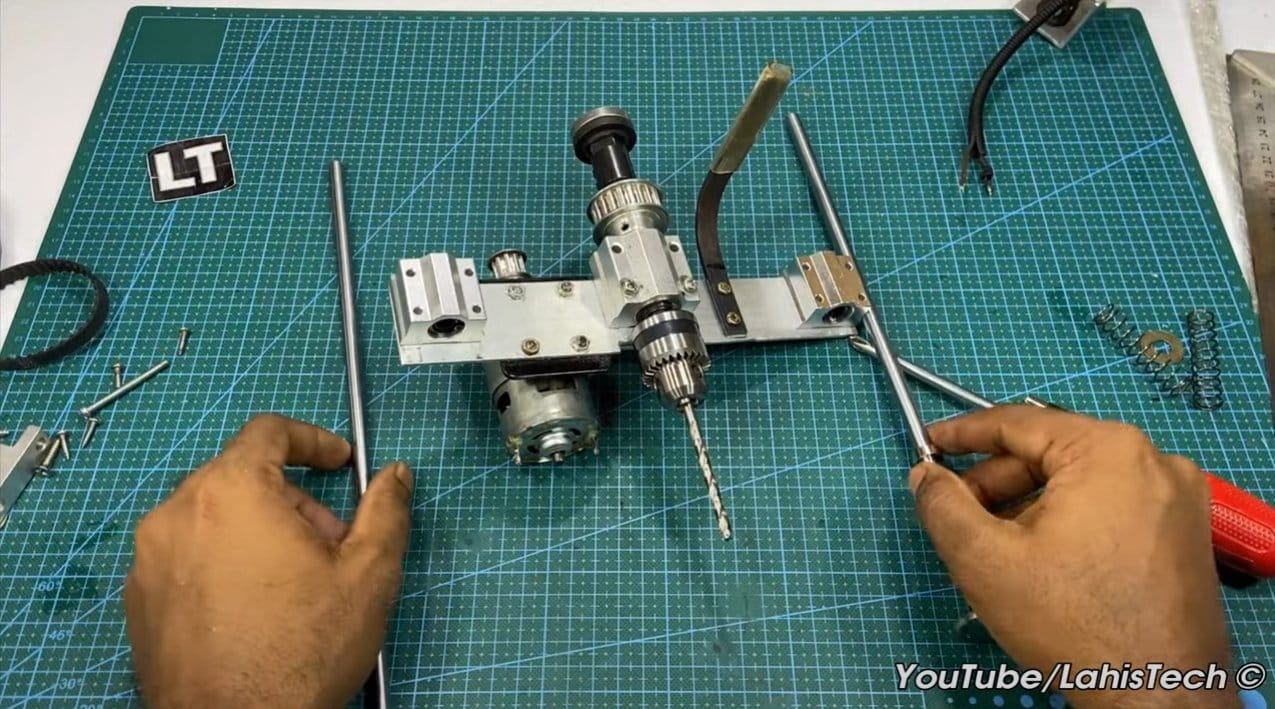 Step two. Basis
A board is suitable as a base, we fasten the flanges to the base, which will hold the axles. After making sure that the carriage runs easily and does not wedge, everything can be screwed on tightly. We put on springs on the axis so that the carriage itself rises after lowering.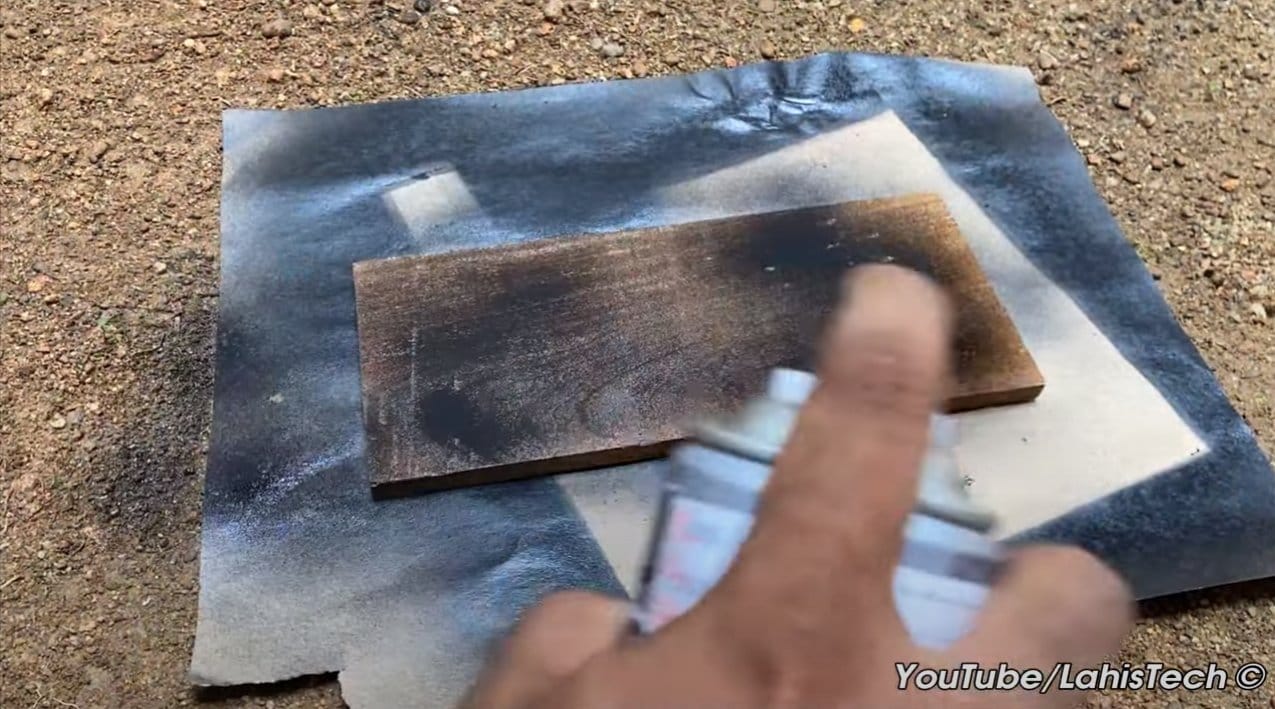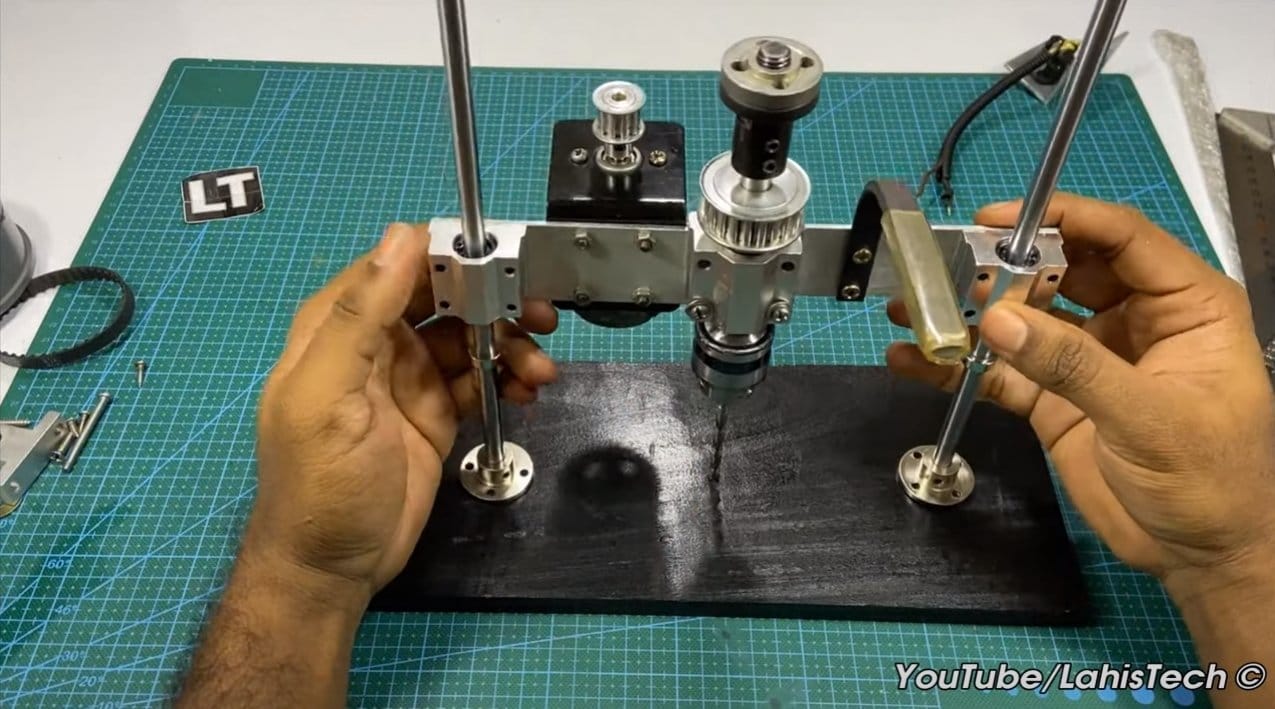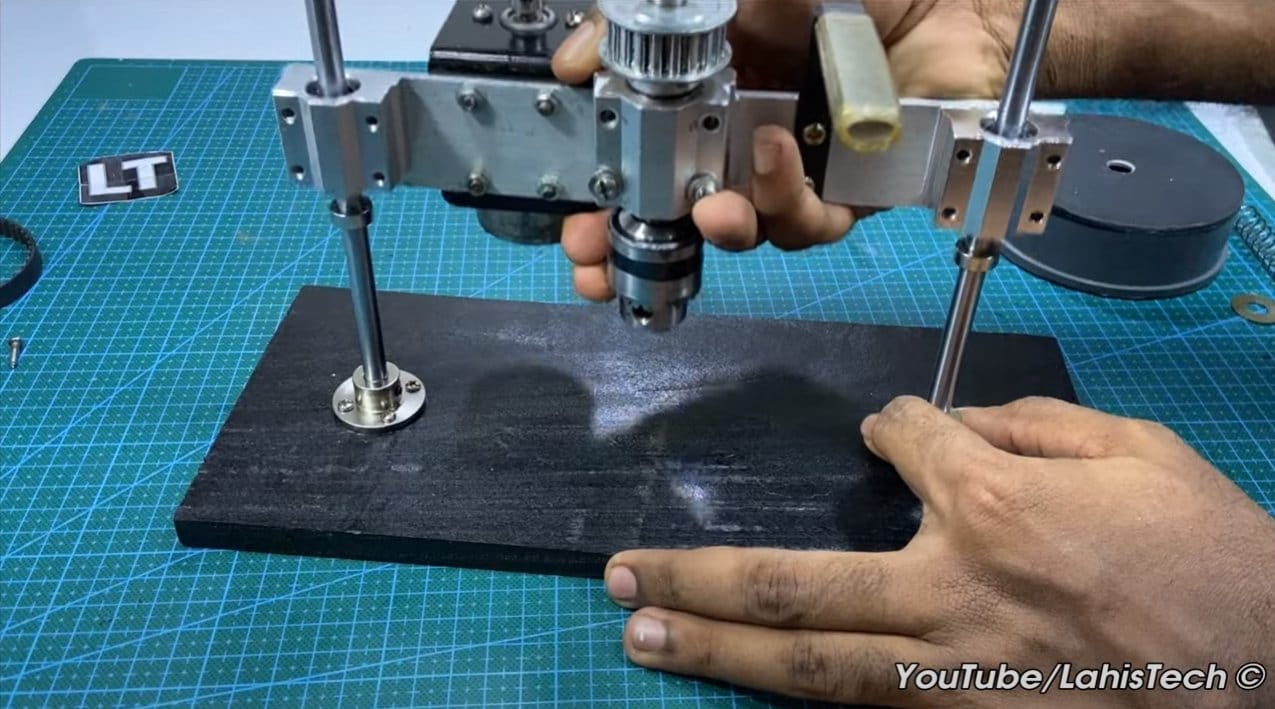 Step three. Drilling penny
To get where the drill goes, you can use a tin can or a piece of plugged pipe. Or you can just drill a hole in the base.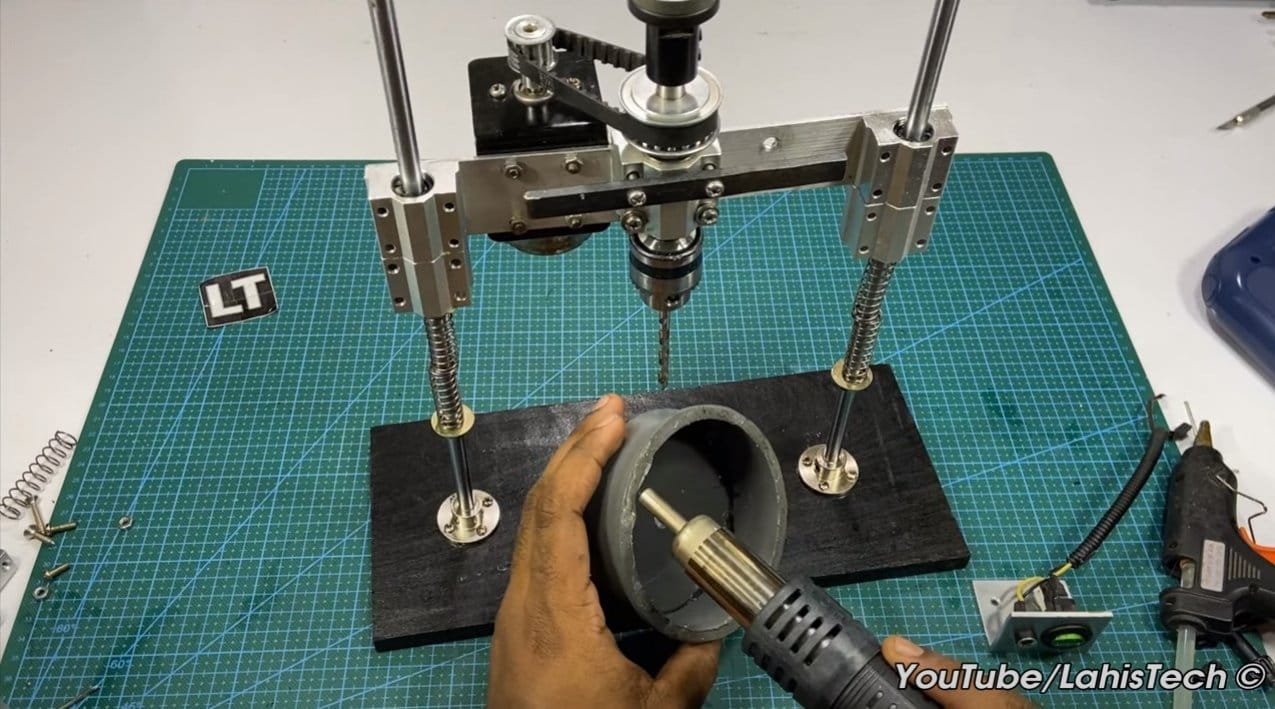 Step four. Connect and test
We install on the base the socket for connecting the power supply unit, as well as the switch. The machine is ready, you can power it from a power supply unit or even a 12V battery.
The machine works perfectly, the author drills plywood, metal and other materials. It would be nice to additionally equip the machine with a reversing switch, or it might not be superfluous to adjust the speed.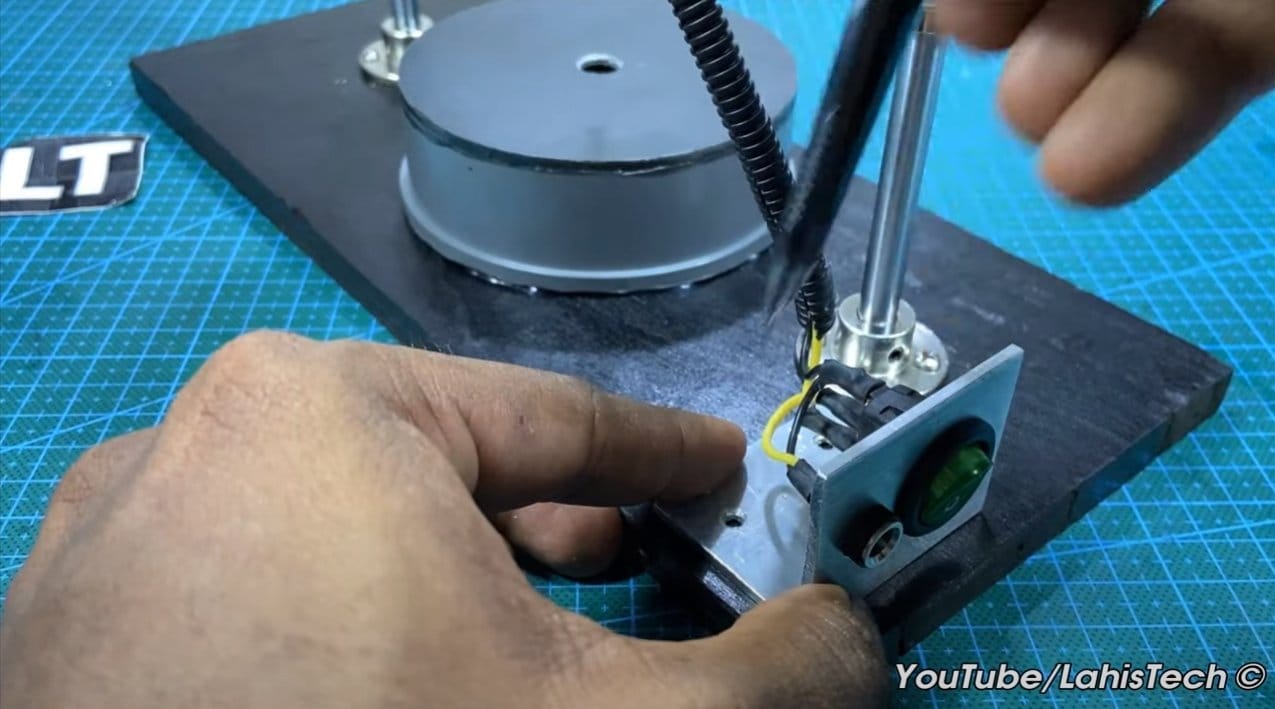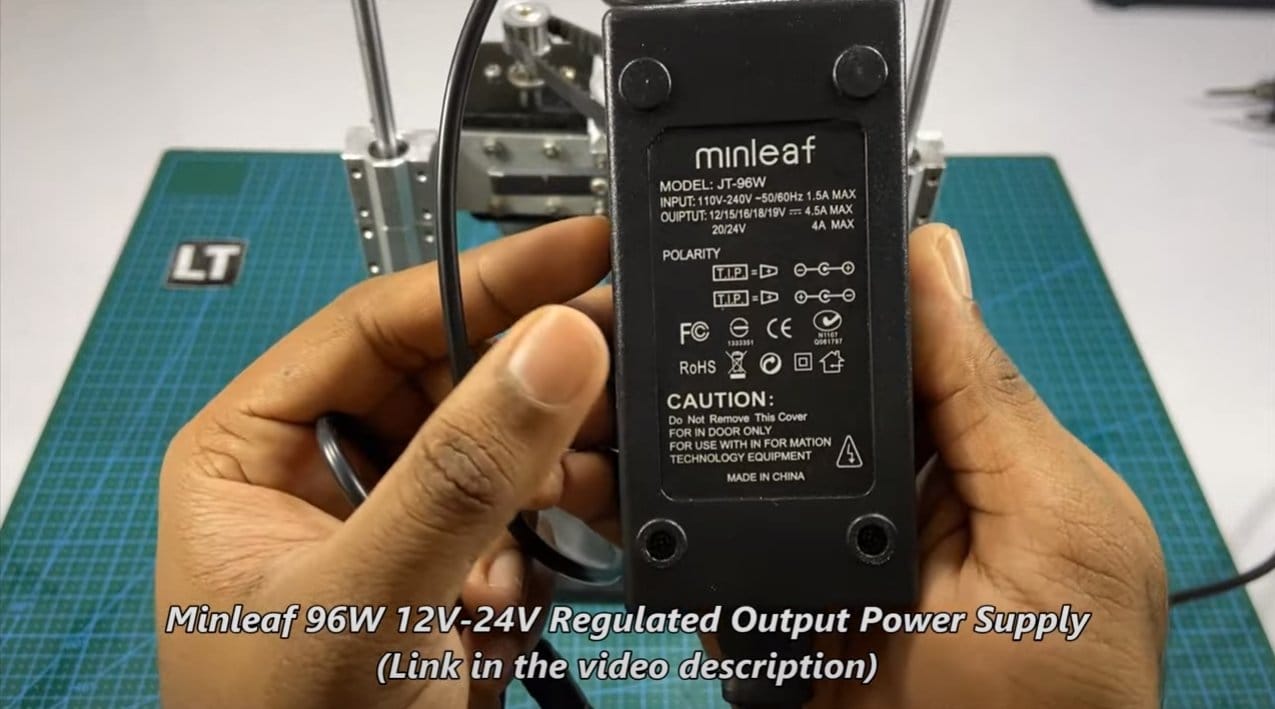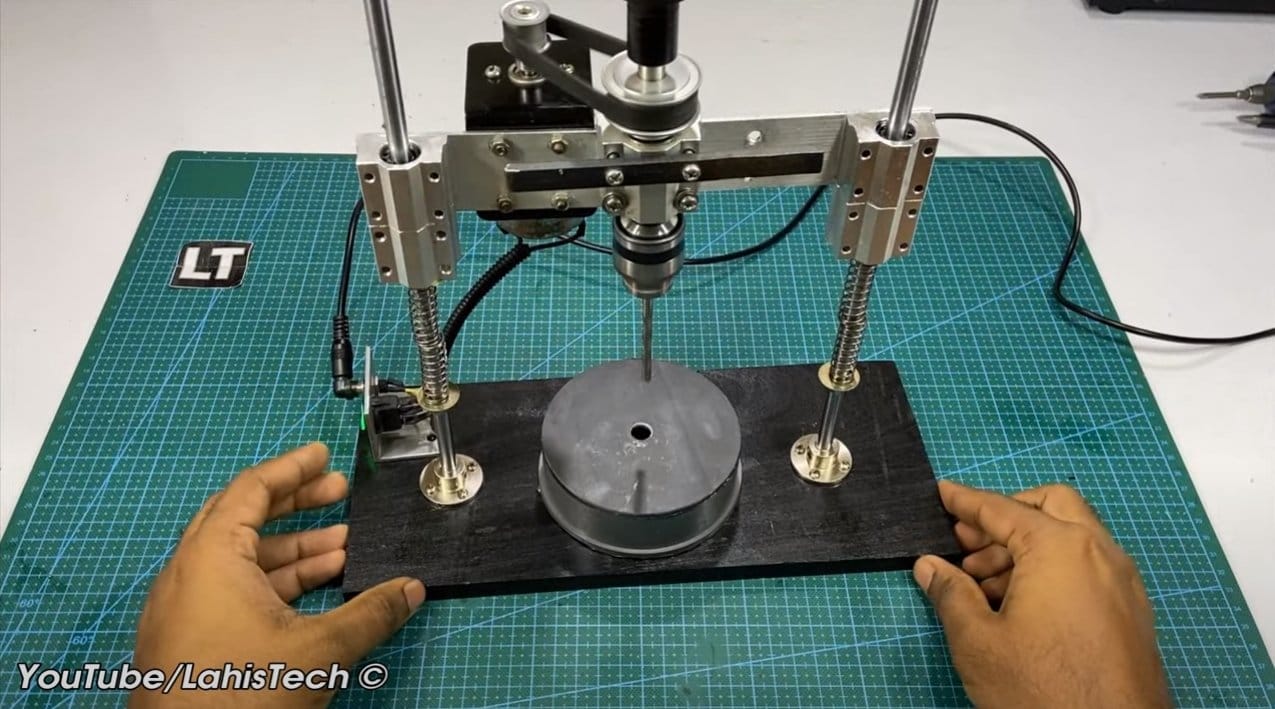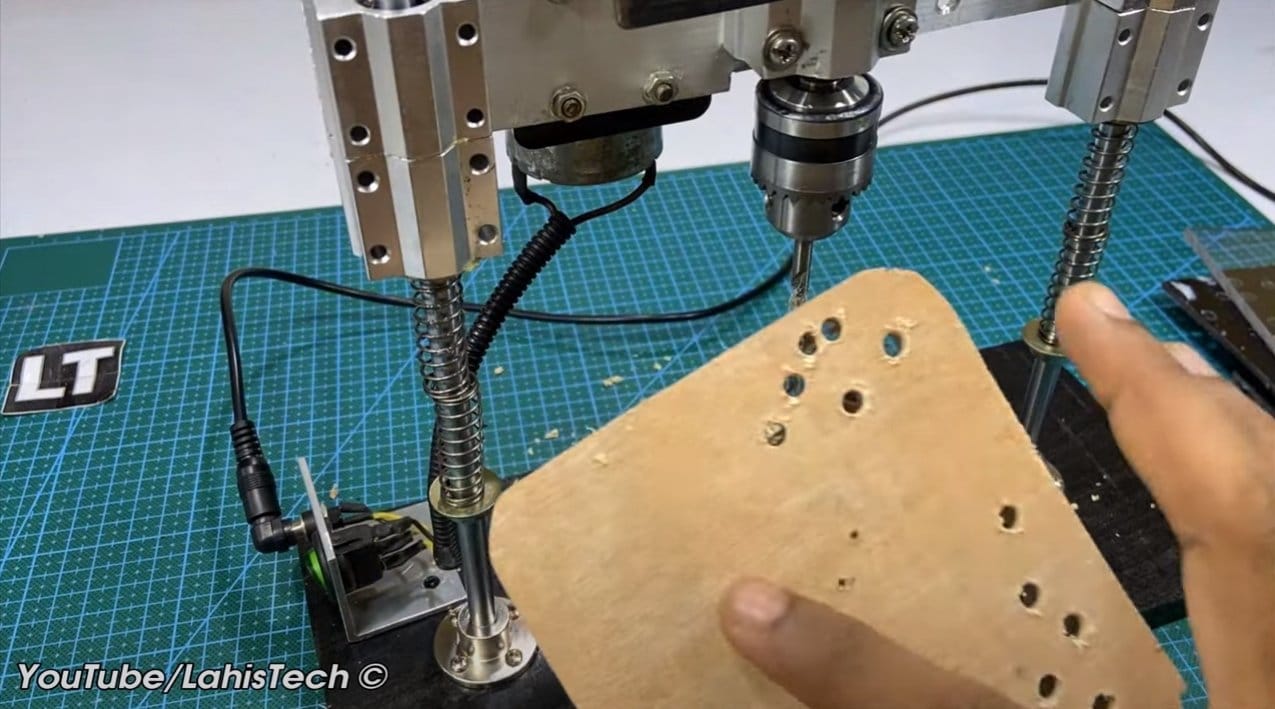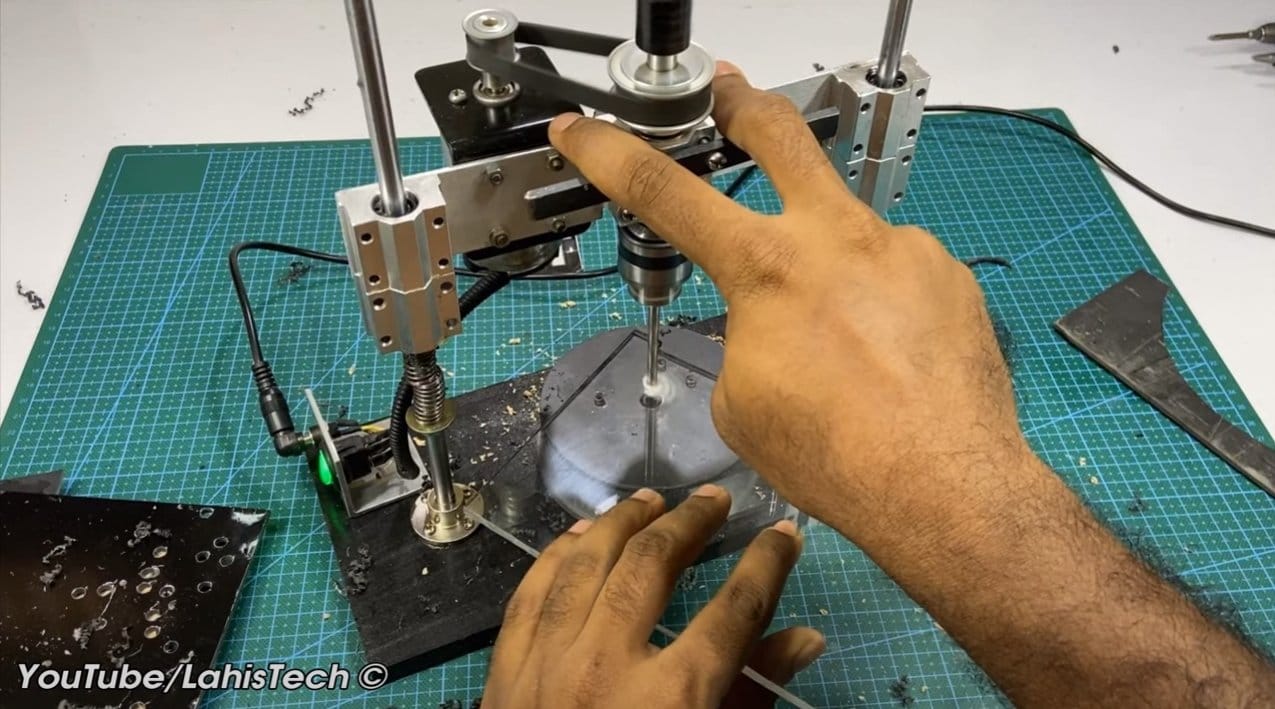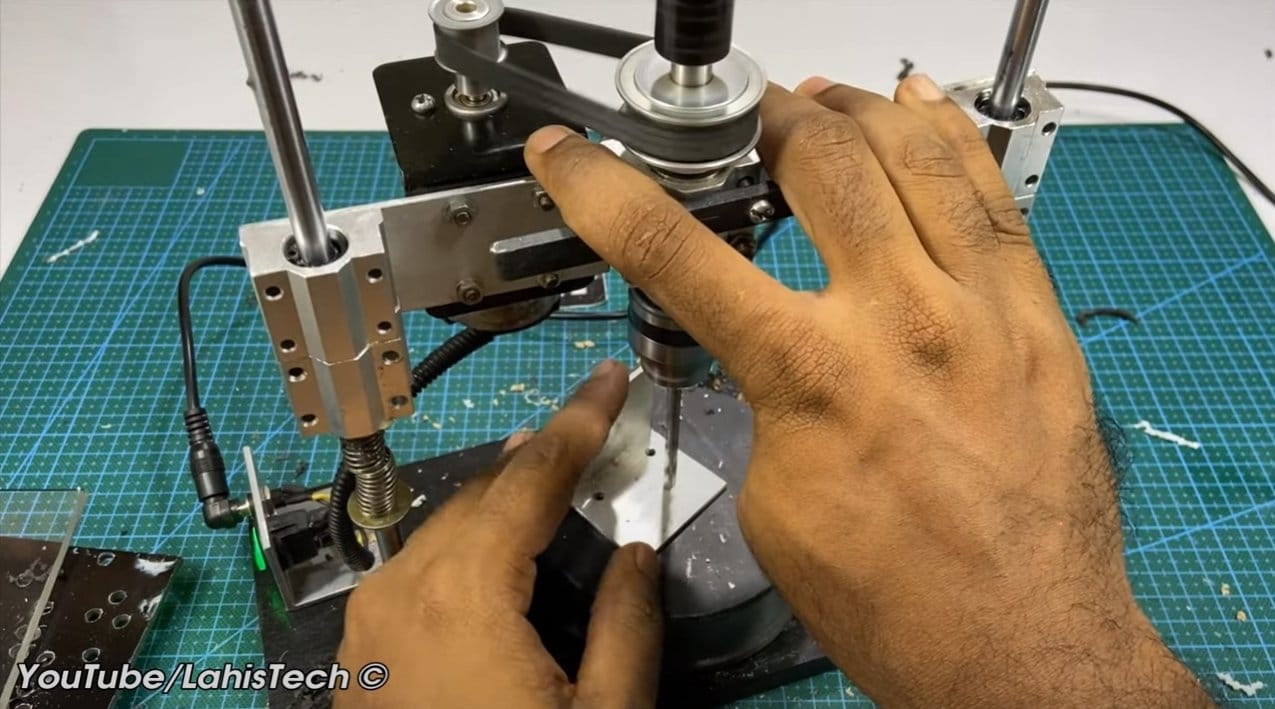 This project is completed, I hope you liked the homemade product, and you found for yourself useful thoughts. Good luck and creative inspiration if you decide to do this again. Don't forget to share your ideas and homemade products with us!