World
Prince Philip: William and Harry pay tribute to grandfather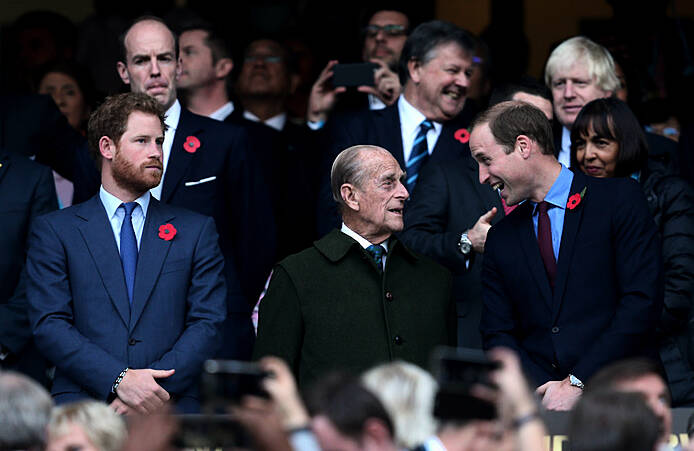 Harry, Philip and William, © PA Archive/PA Images
British royal brothers William and Harry have praised their grandfather Prince Philip, paying tribute to what they said was his humour and kindness to others.
William, the Duke of Cambridge, described his grandfather as an "extraordinary man" while Harry, the Duke of Sussex, said he was "a rock for Her Majesty the Queen with unparalleled devotion".
The brothers are the first of Philip's grandchildren to publicly honour his memory, and Harry light-heartedly summed him up as "master of the barbecue, legend of banter, and cheeky right till the end".
"My grandfather was an extraordinary man and part of an extraordinary generation."

A message from The Duke of Cambridge following the death of The Duke of Edinburgh: https://t.co/lVCSPrG7uG pic.twitter.com/atiB8djxPO

— The Duke and Duchess of Cambridge (@KensingtonRoyal) April 12, 2021
Meanwhile, William spoke candidly about Philip's relationship with Kate and expressed his gratitude for the "kindness he showed her".
He also highlighted the special bond between the duke and Prince George, Princess Charlotte and Prince Louis, who would have "special memories" of being picked up in a horse-drawn carriage by their "great-grandpa".
William pledged to uphold his grandfather's wishes and continue, along with wife Kate, to support the Queen and "get on with the job".
Over the weekend Philip's four children spoke about the loss of their father and how Britain's Queen was coping after her husband of 73 years died peacefully on Friday.