DIY
Universal laptop stand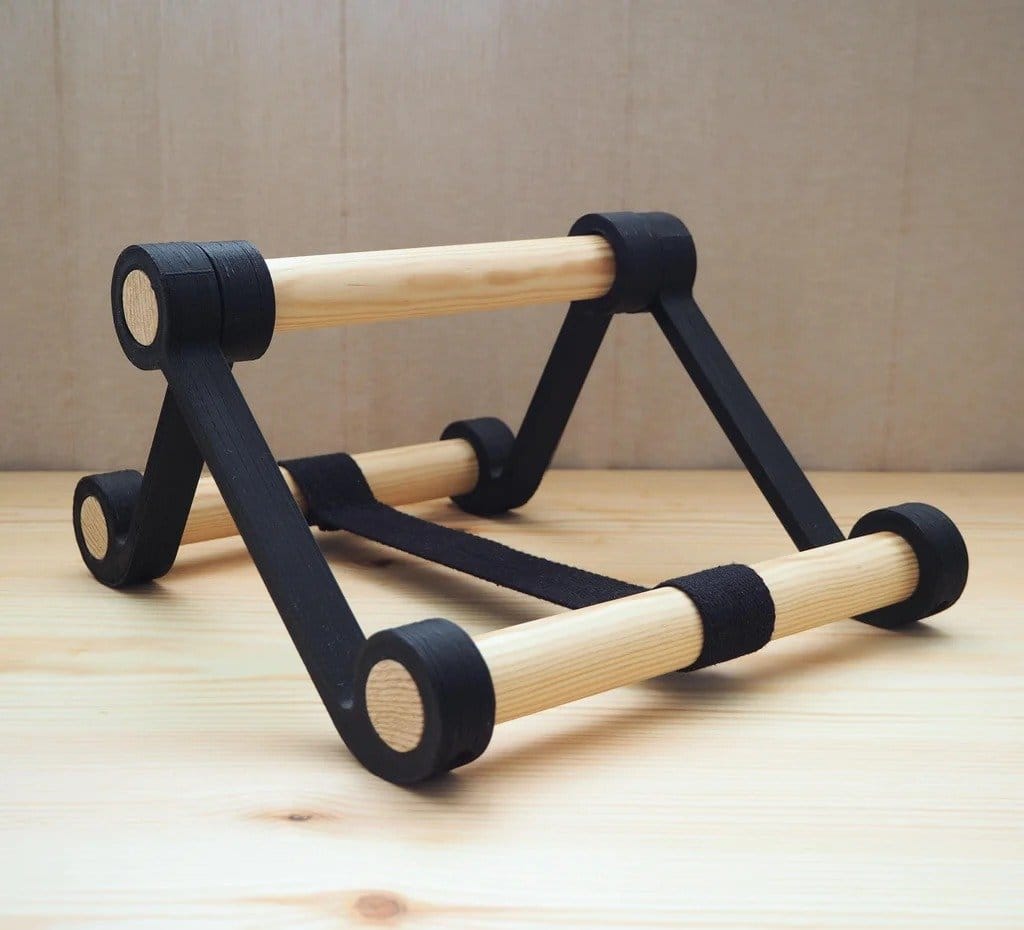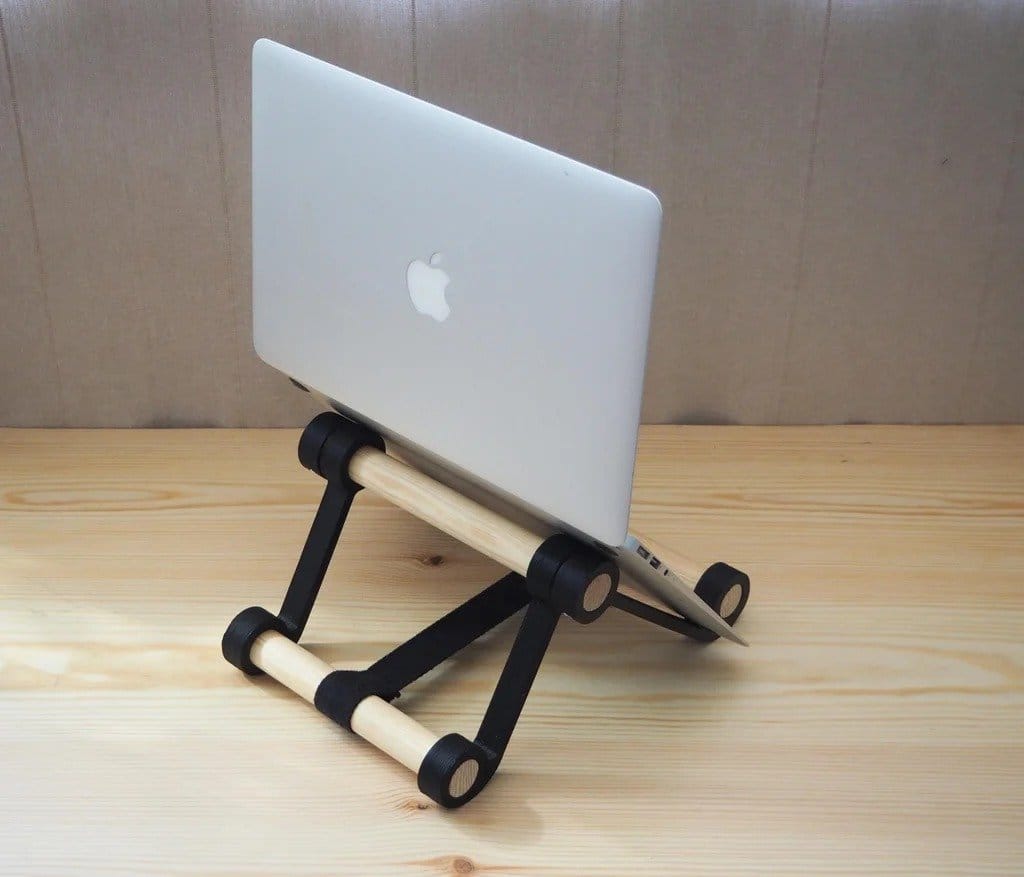 The master decided this device name Note. The Note is a versatile stand that elevates your laptop screen to an ergonomic height. It is designed to work with a variety of computer models, and is easy to fold in and out when the day is over.
This stand is easy to make with access to a 3D printer and a few essential tools:
– PLA filament;
-3D-printer;
-Wood rod with a diameter of 27 mm and a length of at least 705 mm;
-Haw;
-Emery paper;
-Fabric strap about 34 mm wide and at least 420 mm long;
-Needle and thread ;
-Screws;
-Screwdriver;
Step one: 3D printing
Partly the stand is made of round wooden slats, partly from parts printed on a 3D printer.
Note you need about 250 g of filament.
Print settings are as follows:
Layer height: 0.32 mm
Infill density: 50%
Print temperature: 210 ° C
Desktop temperature: 60 ° C
Printing, filling, support speed: 100 mm/s
Support: everywhere
Mounting plate gluing type: Raft
Additional Raft field: 5 mm
Files can be downloaded below: for printing with STL extension, for editing with STEP extension.
note_short_210411.stepnote_long_210411.stepnote_short_210411.stlnote_long_210411.stl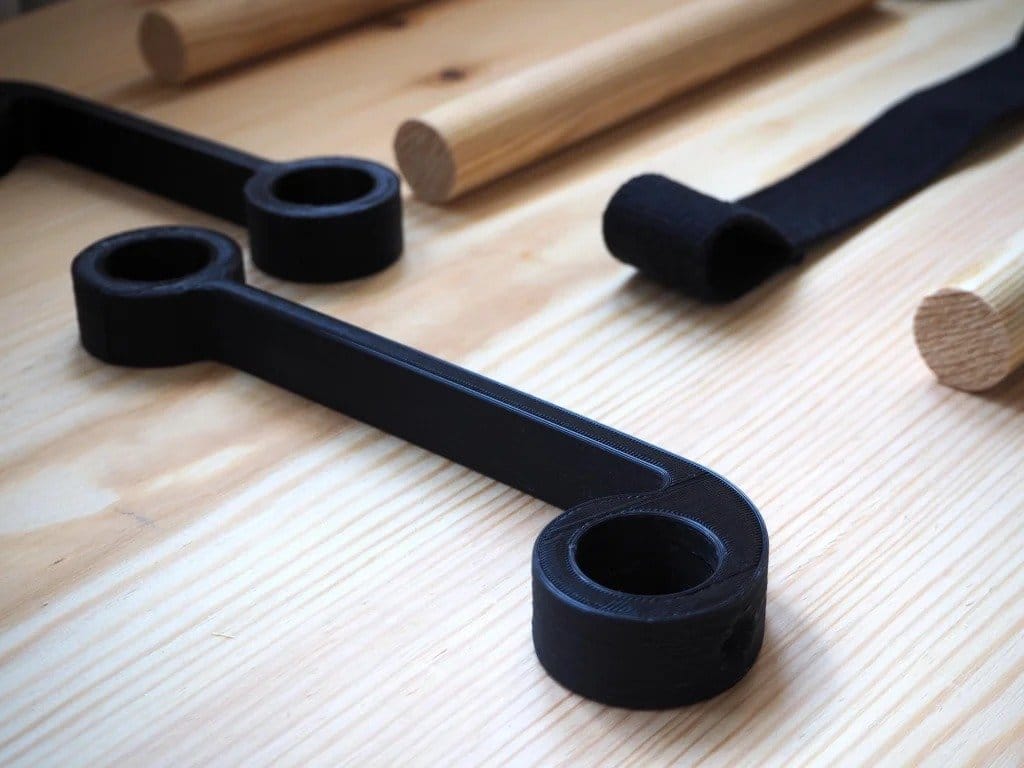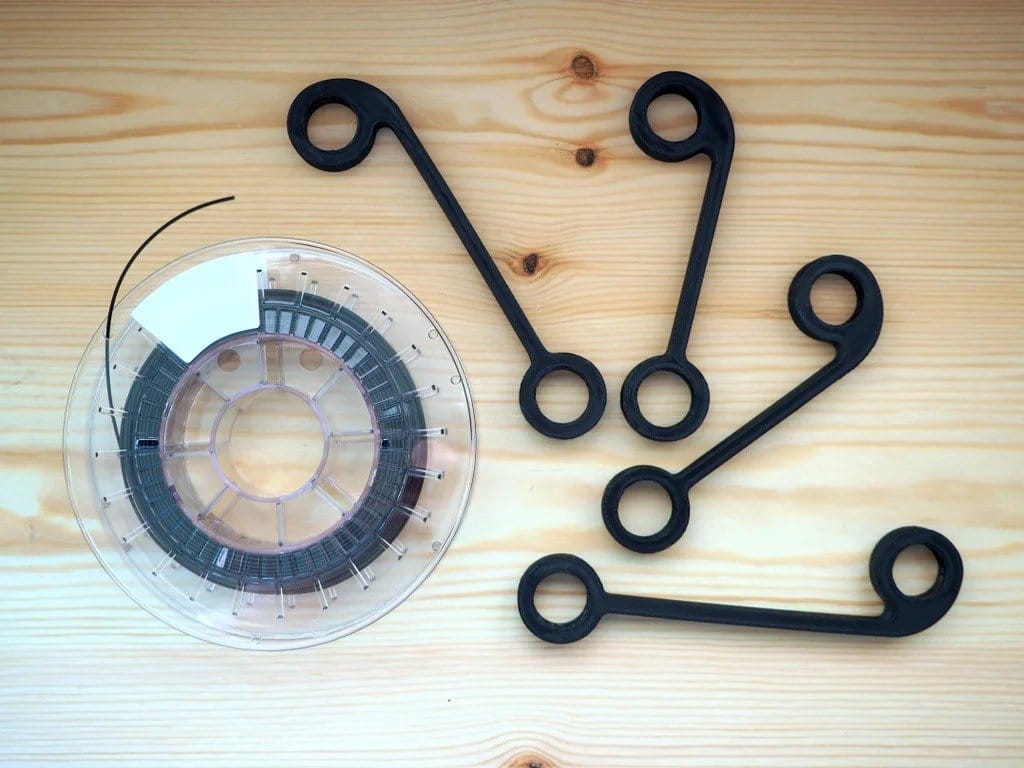 Step two: rail
Now you need to prepare a round rail. Rail length 705 mm. It needs to be cut into three parts:
2 x 250 mm
1 x 205 mm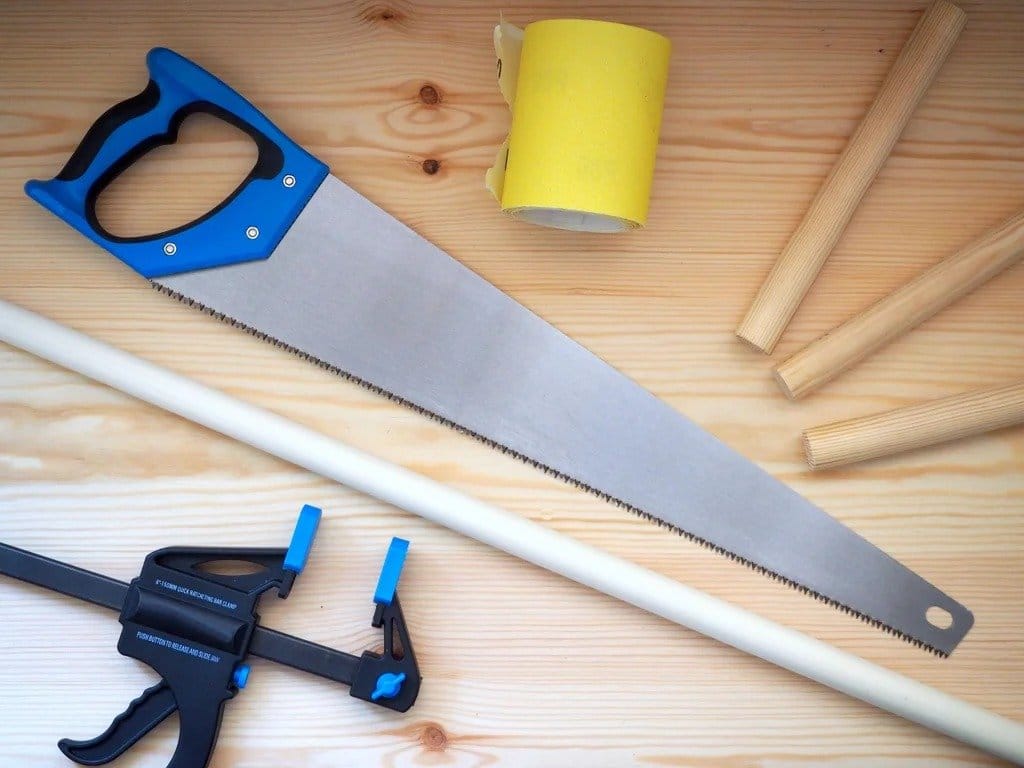 Step three: strap
Fabric strap, holds the stand together and makes it easy to fold and remove when it is not used.
Strap dimensions: width 34 mm, length 420 mm. At the ends of the belt, you need to make loops and sew the ends. You can use Velcro and adjust the angle by changing the length of the strap.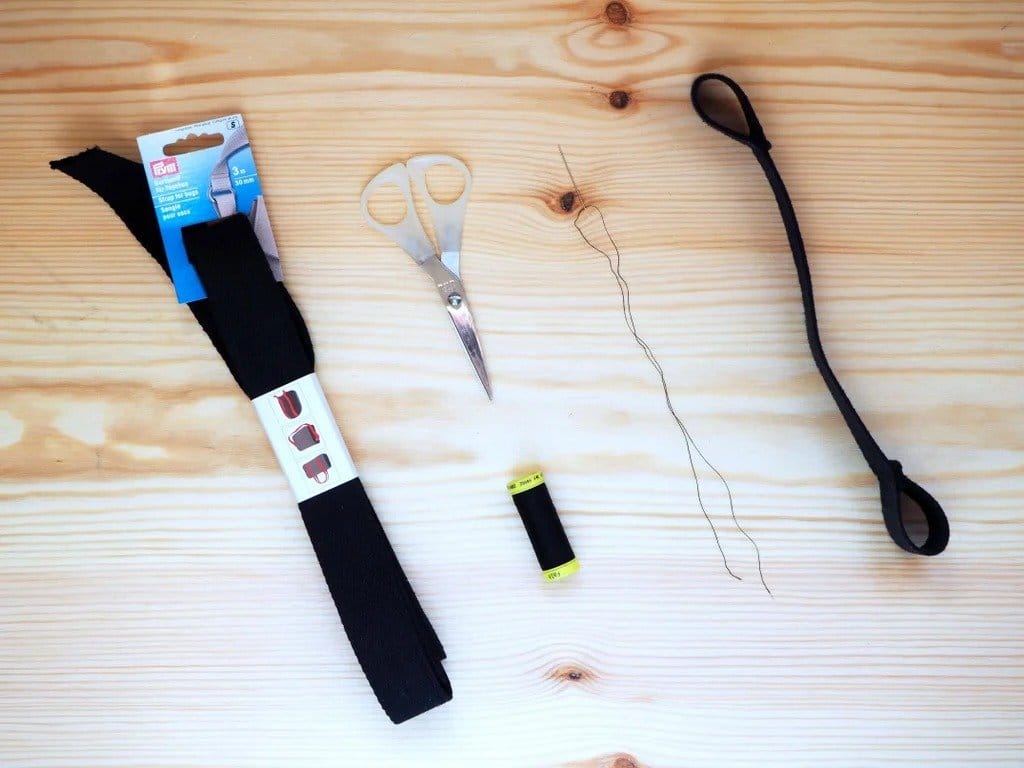 Step four: assembly
Now you can start assembling the stand.
Attaches the strap to a short wooden strip. Pushes a short piece of wood through holes in short plastic pieces. Pushes one of the long slats through the other holes in the short plastic pieces. Attaches the strap to the last rail. Inserts long plastic parts along the ends of the slats.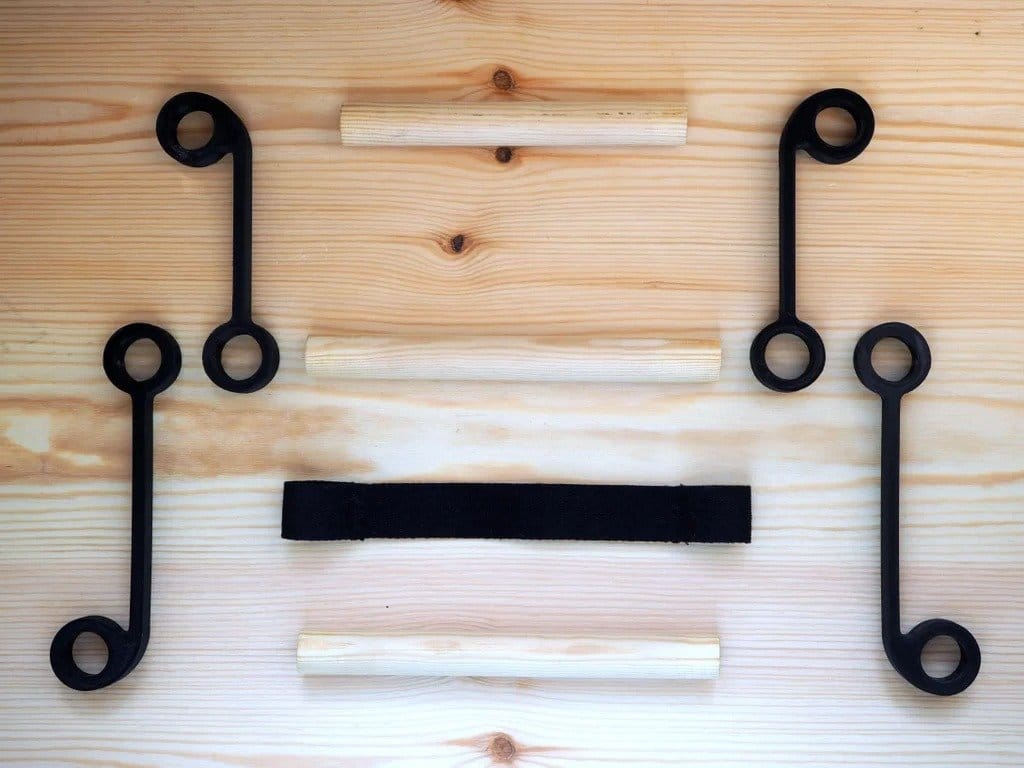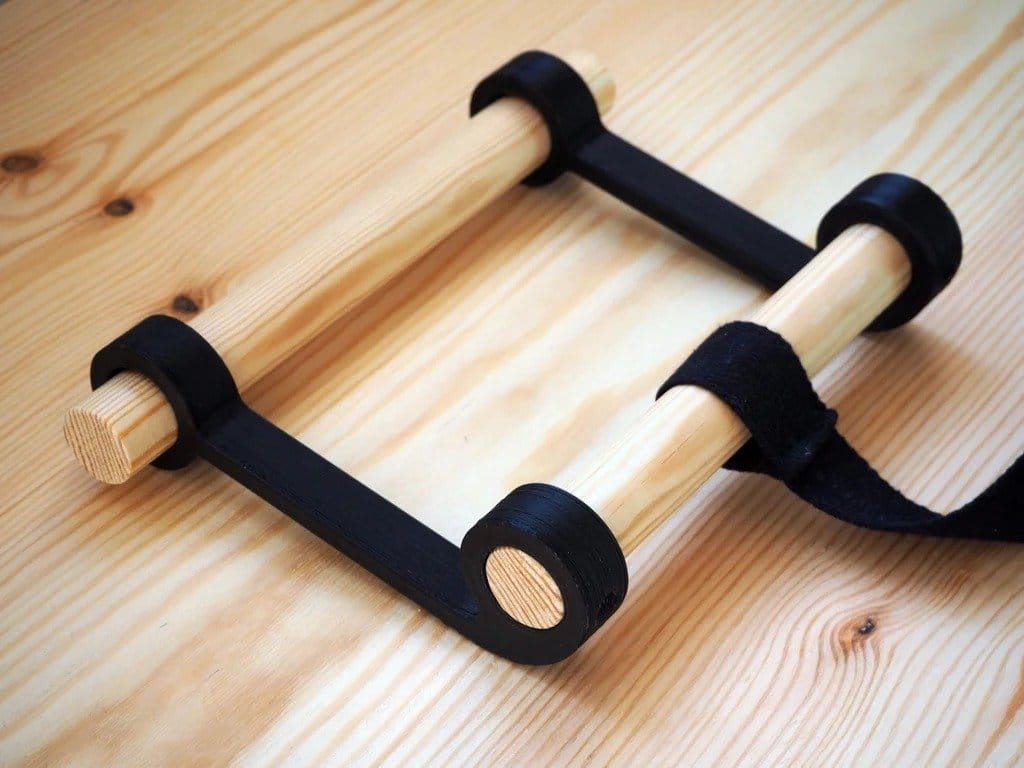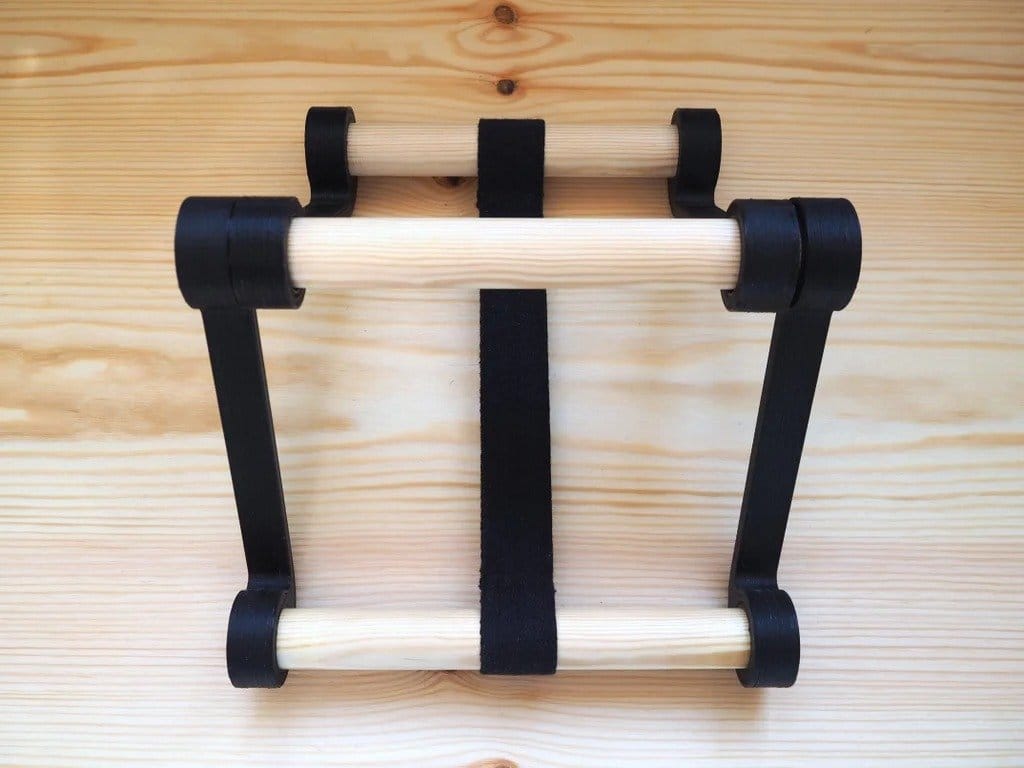 If necessary, if the diameter is loose, you can fix the ends of the rails with screws.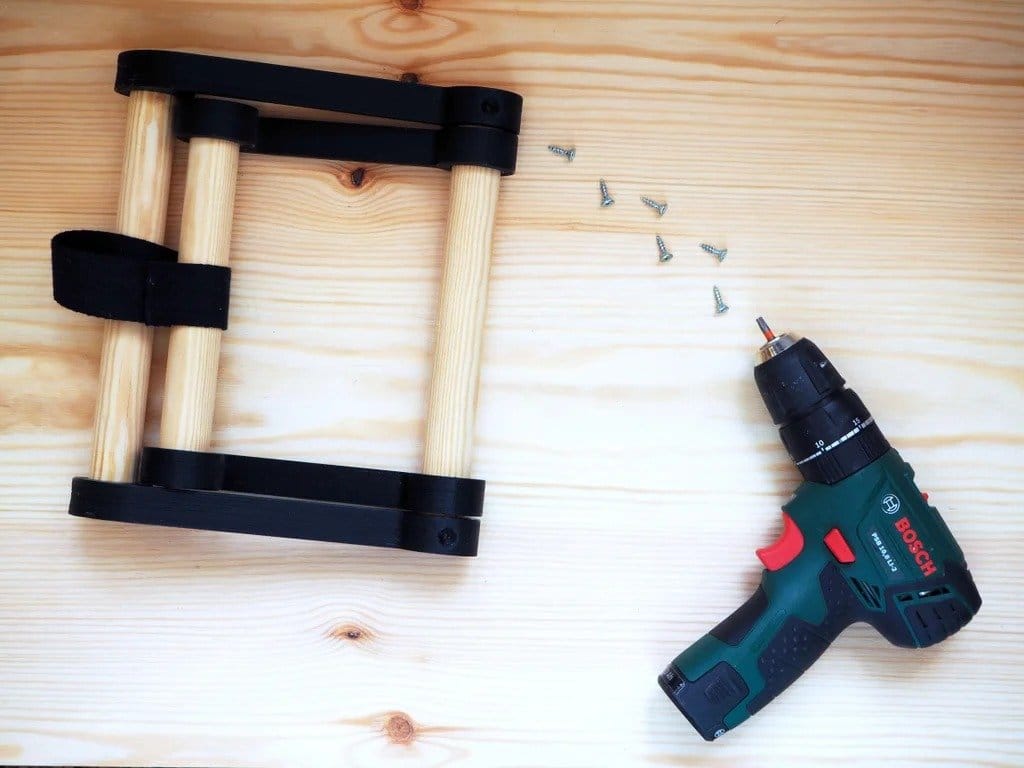 All is ready. The stand can be used on both sides. Depending on which side is used and the angle of inclination is different.
< img class = "aligncenter" alt = "Universal laptop stand" src = "https://usamodelkina.ru/uploads/posts/2021-04/1618339185_1-13.jpg"/>