DIY
Converter with 12V 220V, 50 Hz, 75 W. On field-effect transistors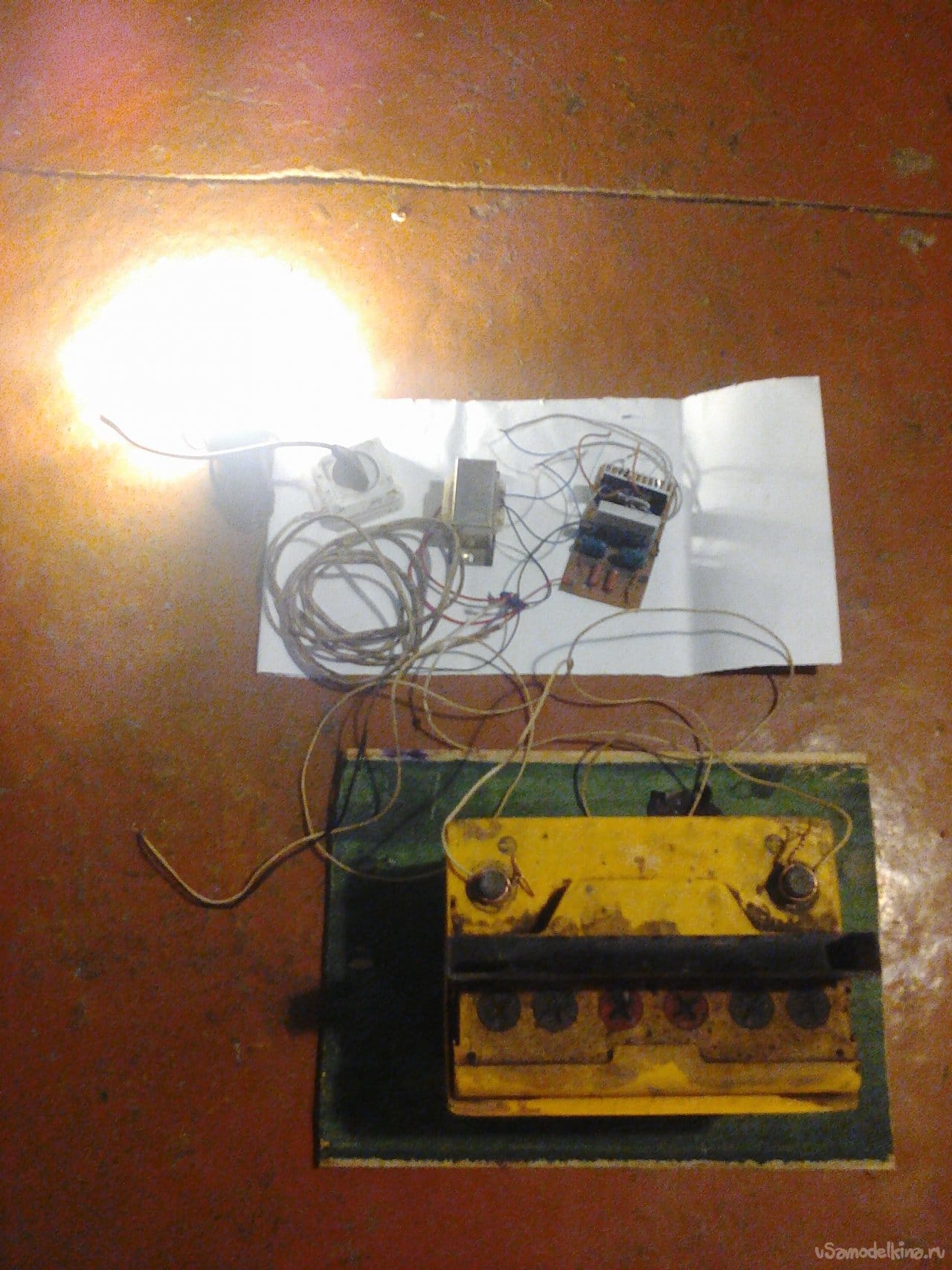 Hello homemade products !!!
do-it-yourself DC-AC converter with 12 to 220V for lighting and connecting electrical appliances in places where there is no electricity.
To make it you will need:
1). Transformer with armored core from 220 to 12V with midpoint.
2). Film capacitors for 1 uf 400v 3 pcs.
3). Resistors 6 pcs. 2 pcs – 12 kOhm. 2 pcs – 680 Ohm. 2 pcs – 50 Ohm.
4). Bipolar transistors NPN 2 pcs – KT805IM (5). Field-effect transistors N – channel IRF630.
We will assemble everything according to this scheme: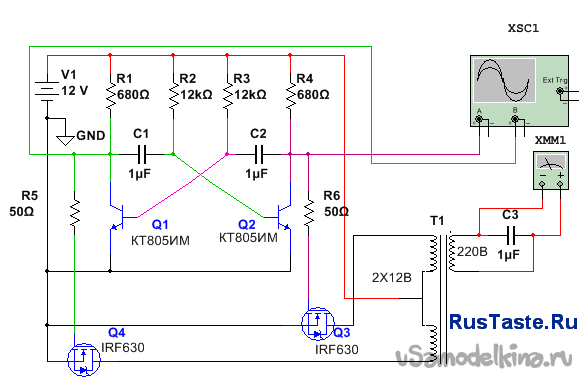 12 kOhm and 2 into 680 Ohm, as well as 2 into 50 Ohm which will be connected to the gates of field-effect transistors.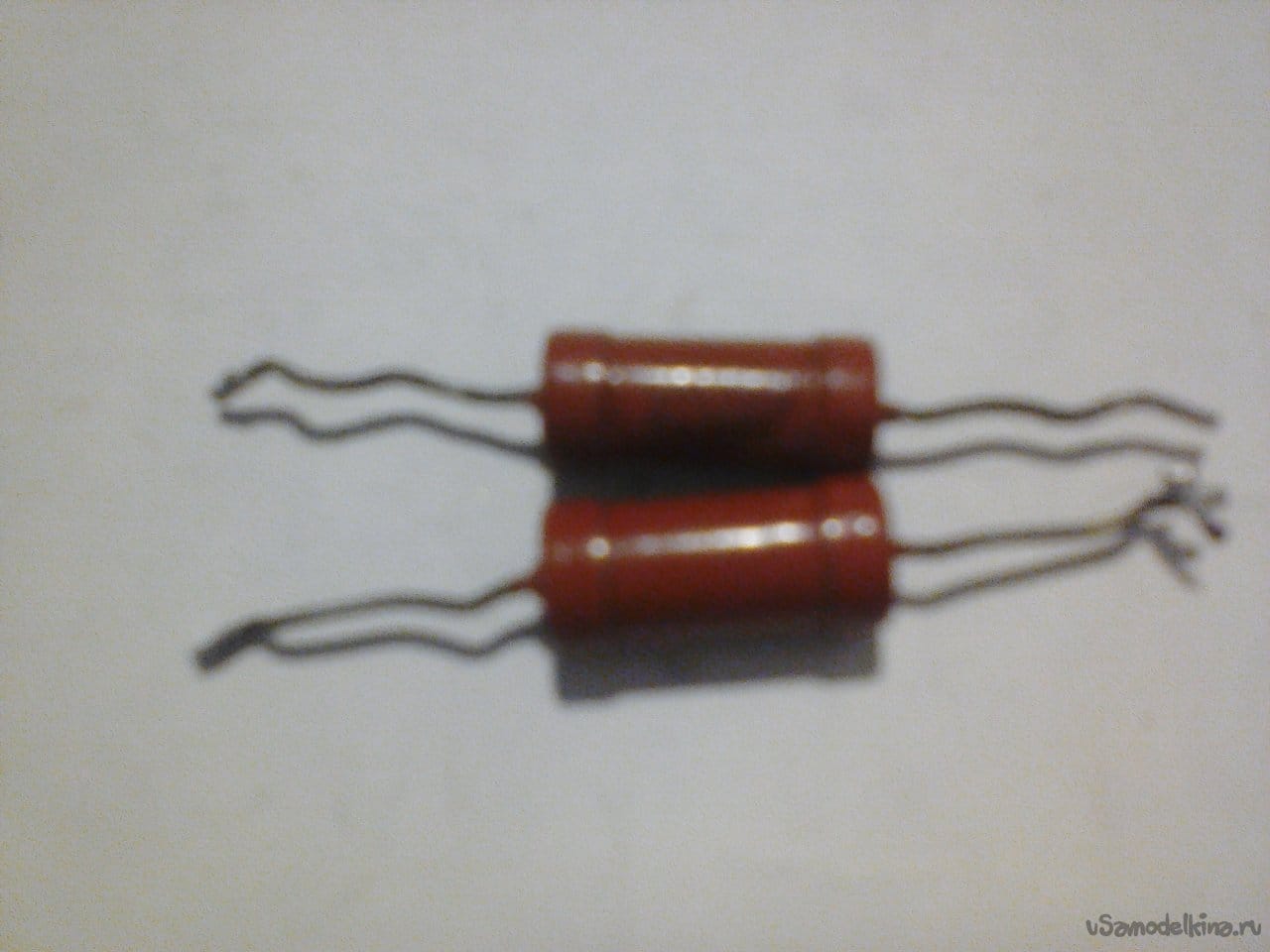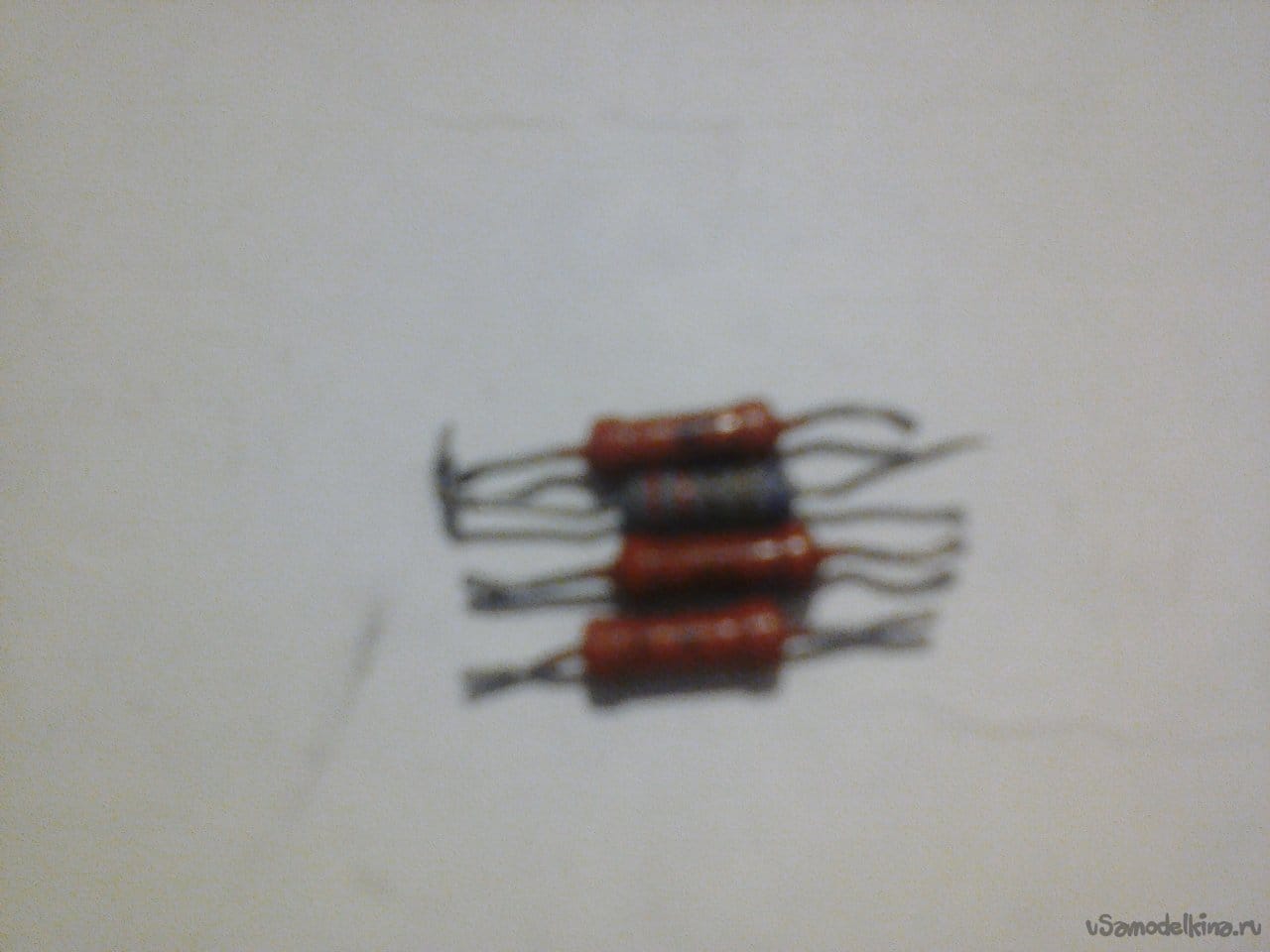 As well as 2 film capacitors.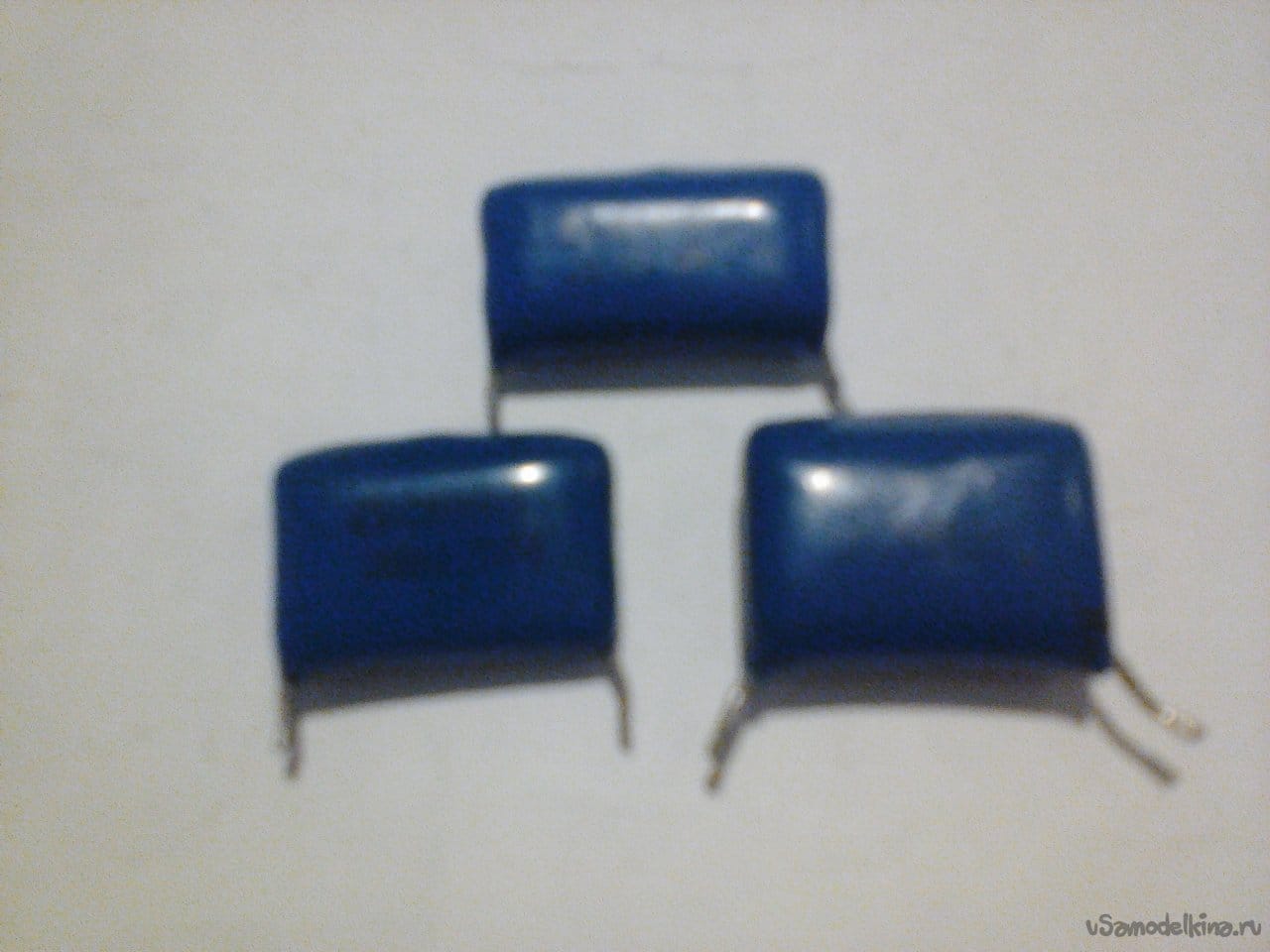 And finally, the main component is 2 bipolar NPN transistors KT805BM

Datasheet of KT805 transistors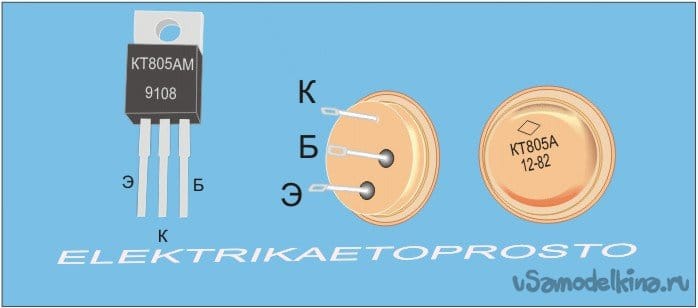 If you do not have KT805 transistors at hand, you can use them for foreign analogues such as BD123, KT905A, BDY60, 2SC2562, 2SC3422, 2N3054, 2N3766, 2N3767, 2N6260, BD109, BD148, BD149, BDY12, BDY13, BDY61. br> Common transistors BD123 they are in 21W energy-saving lamps like this one: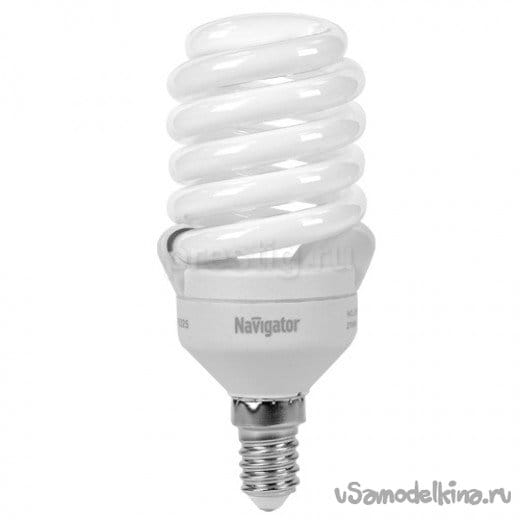 Can also be replaced with MJE3009 they are usually found in the power supplies of desktop computers.
The master oscillator in the diagram is circled with a yellow outline – this is the heart of the converter, since it is he who sets the frequency of operation of the field-effect transistors.

Since I did not have IRF630 field-effect transistors at my disposal, I replaced them with N-channel K2885 field-effect transistors with a power dissipation of 75 watts. Which I dropped from the old computer motherboard.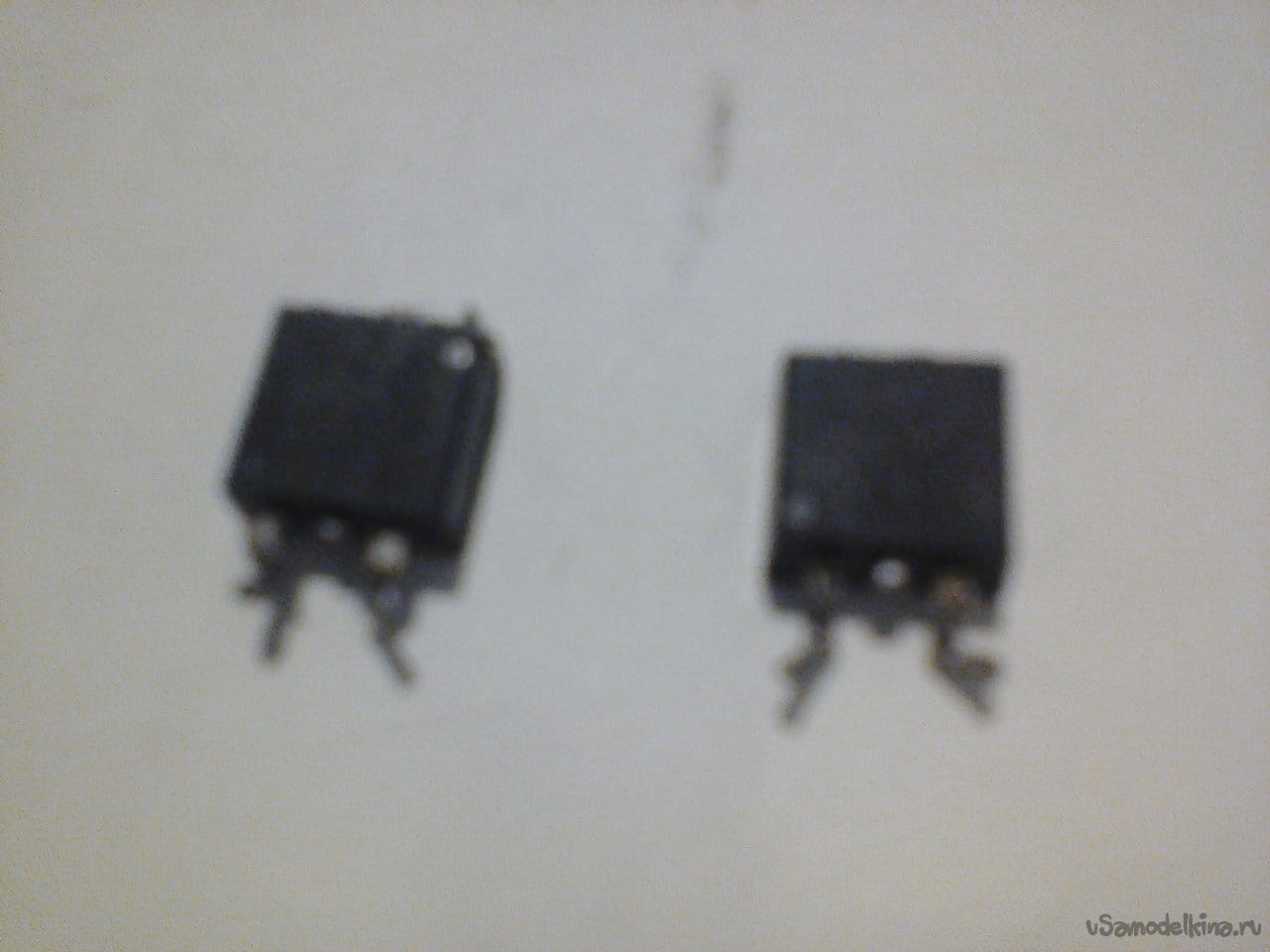 Field-effect data sheets 2SK2885 transistors.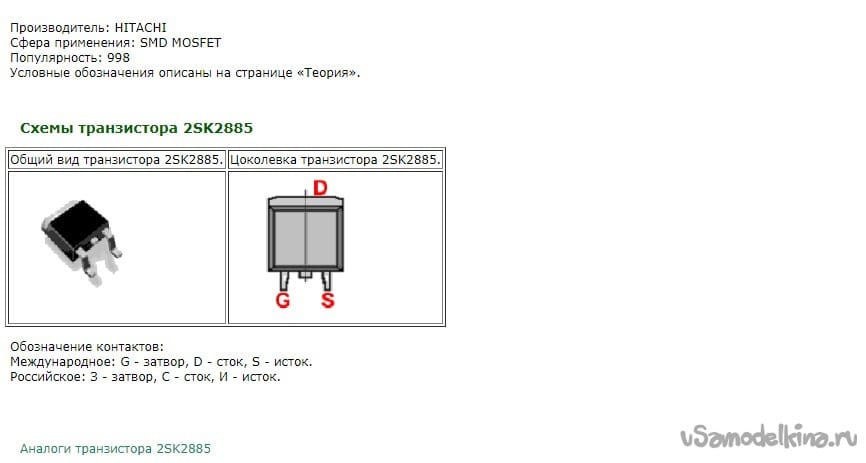 Now let's start building. We make a master oscillator and already to the collectors of the KT805 transistors we solder a 50 Ohm resistor, which we will later solder to the gates of the field-effect transistors. For convenience, I put KT805 on one radiator through heat-conducting substrates and insulating plastic washers.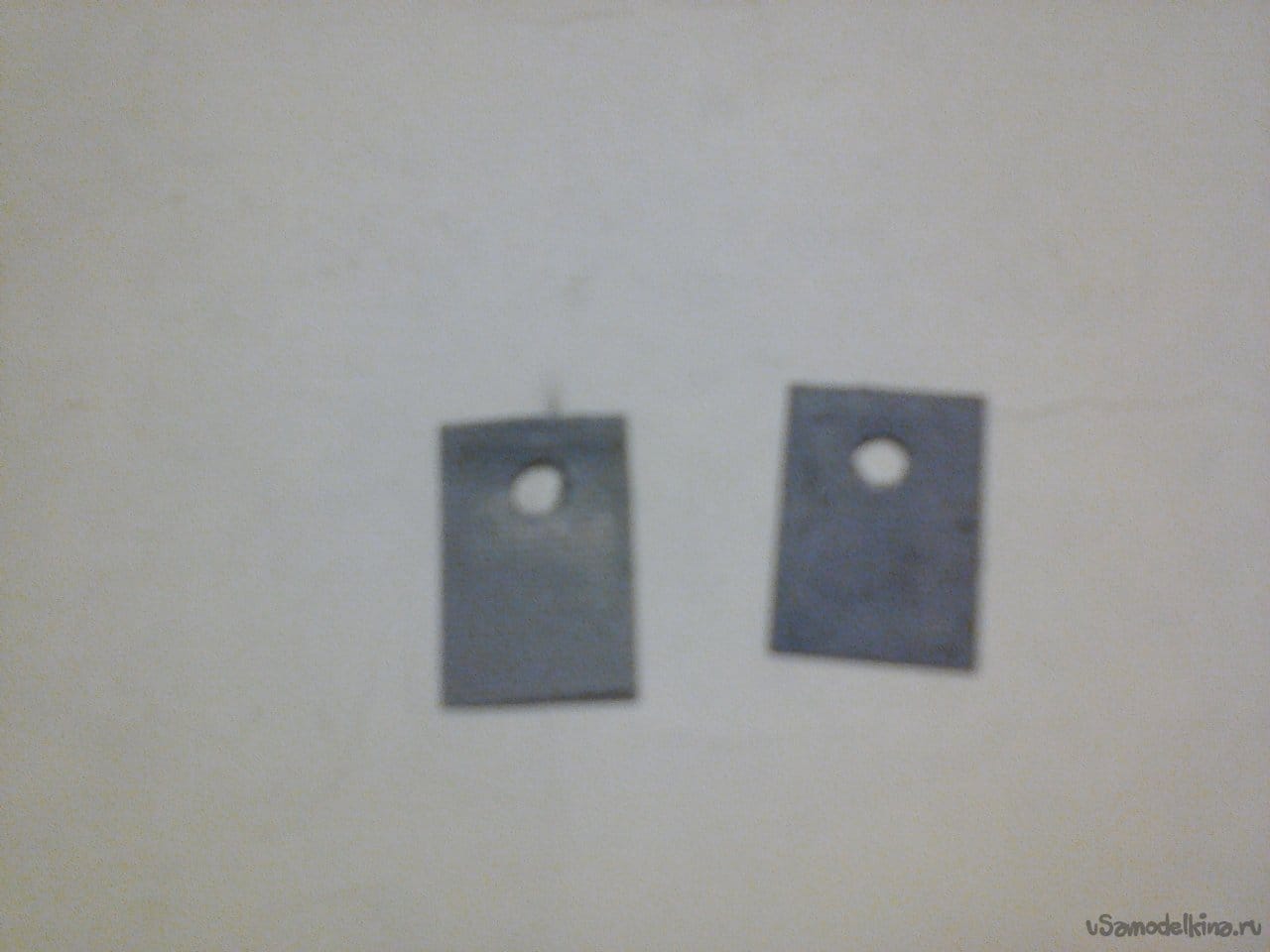 In general, I assembled on a piece of textolite 5 cm wide and 10 cm long and it turned out such a miracle: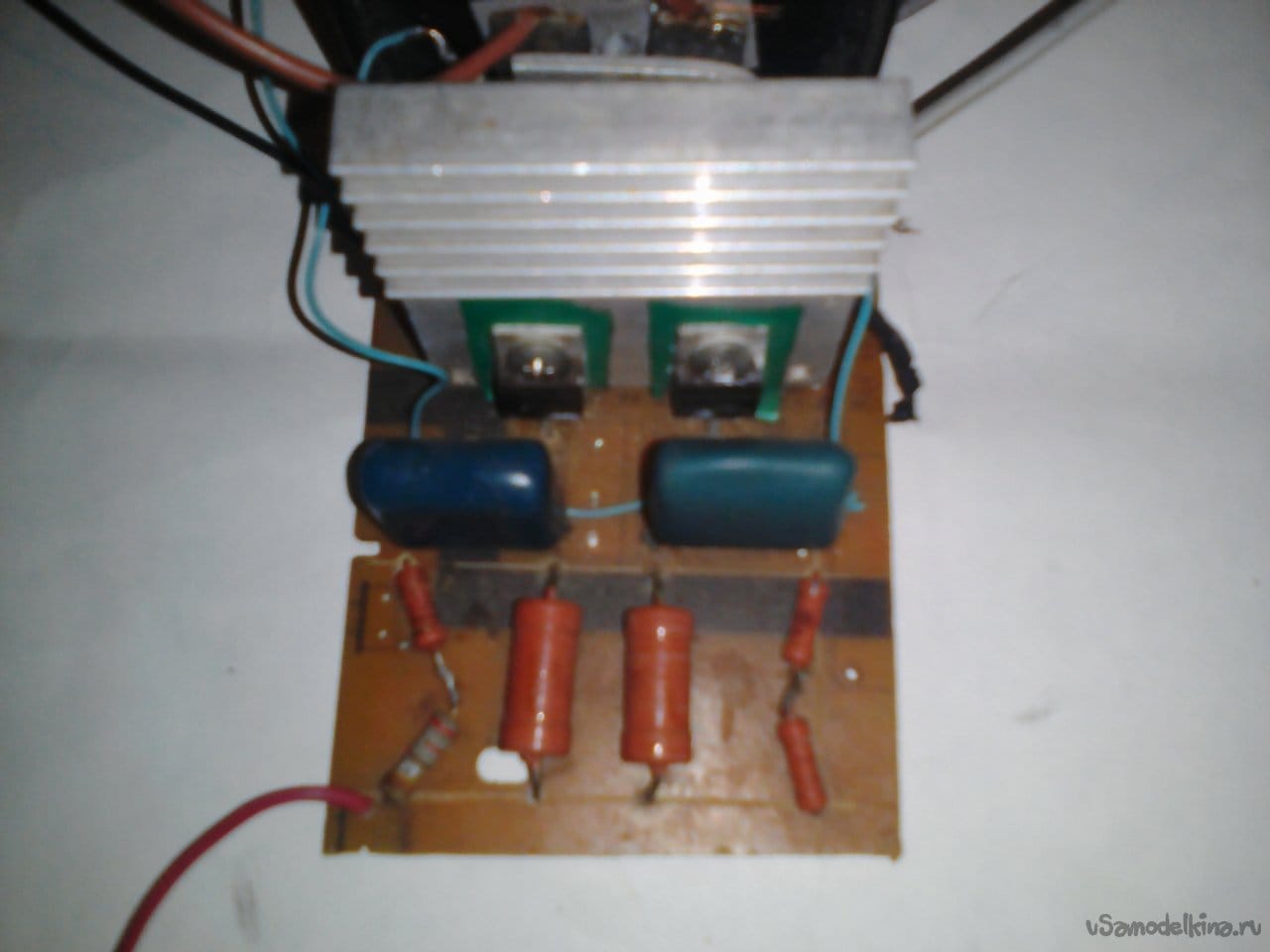 Field-effect transistors also installed on one radiator behind the first, also through heat-conducting substrates, however, I had to suffer with the fastening, and I had to connect with the help of wire cuttings.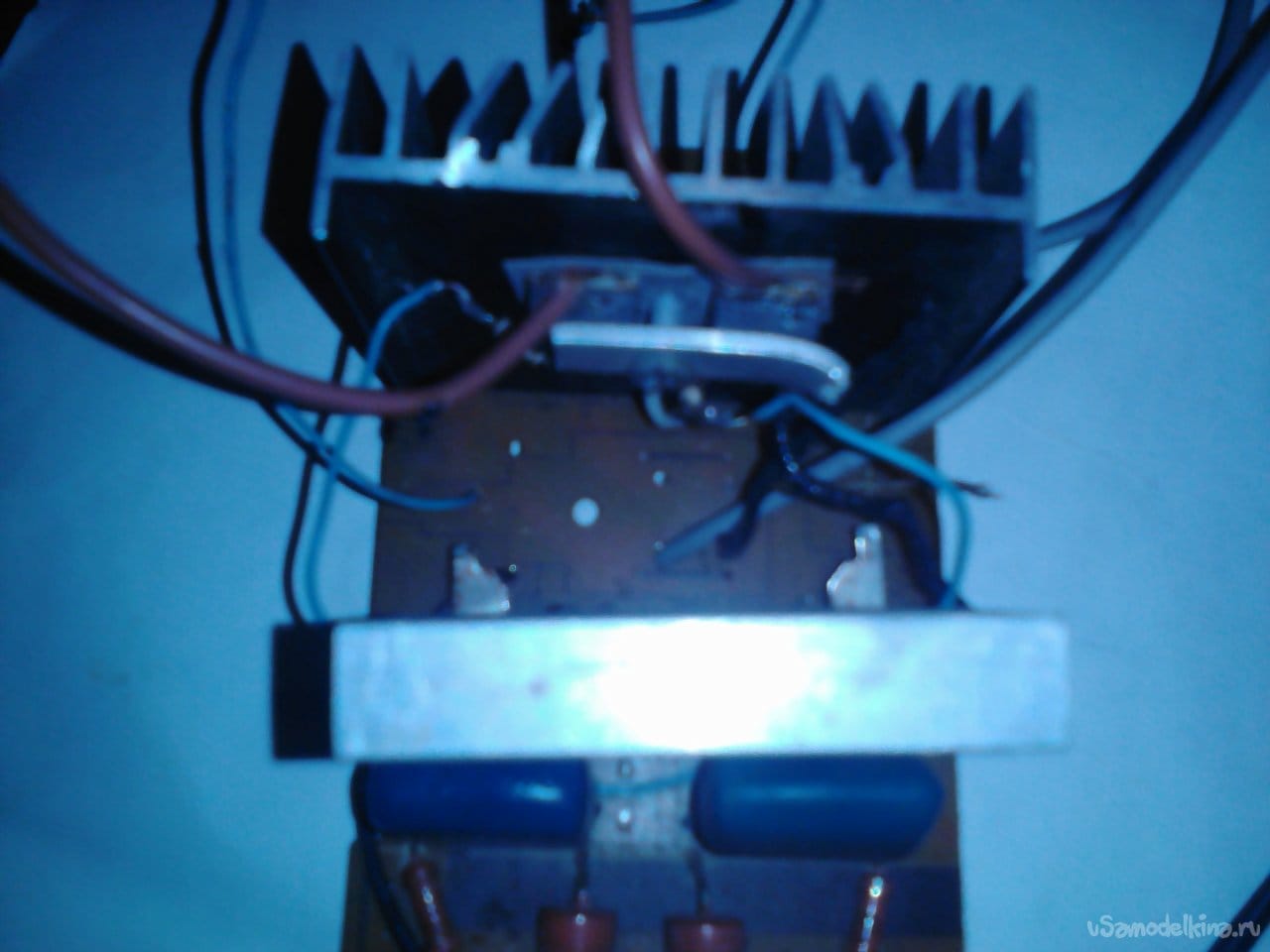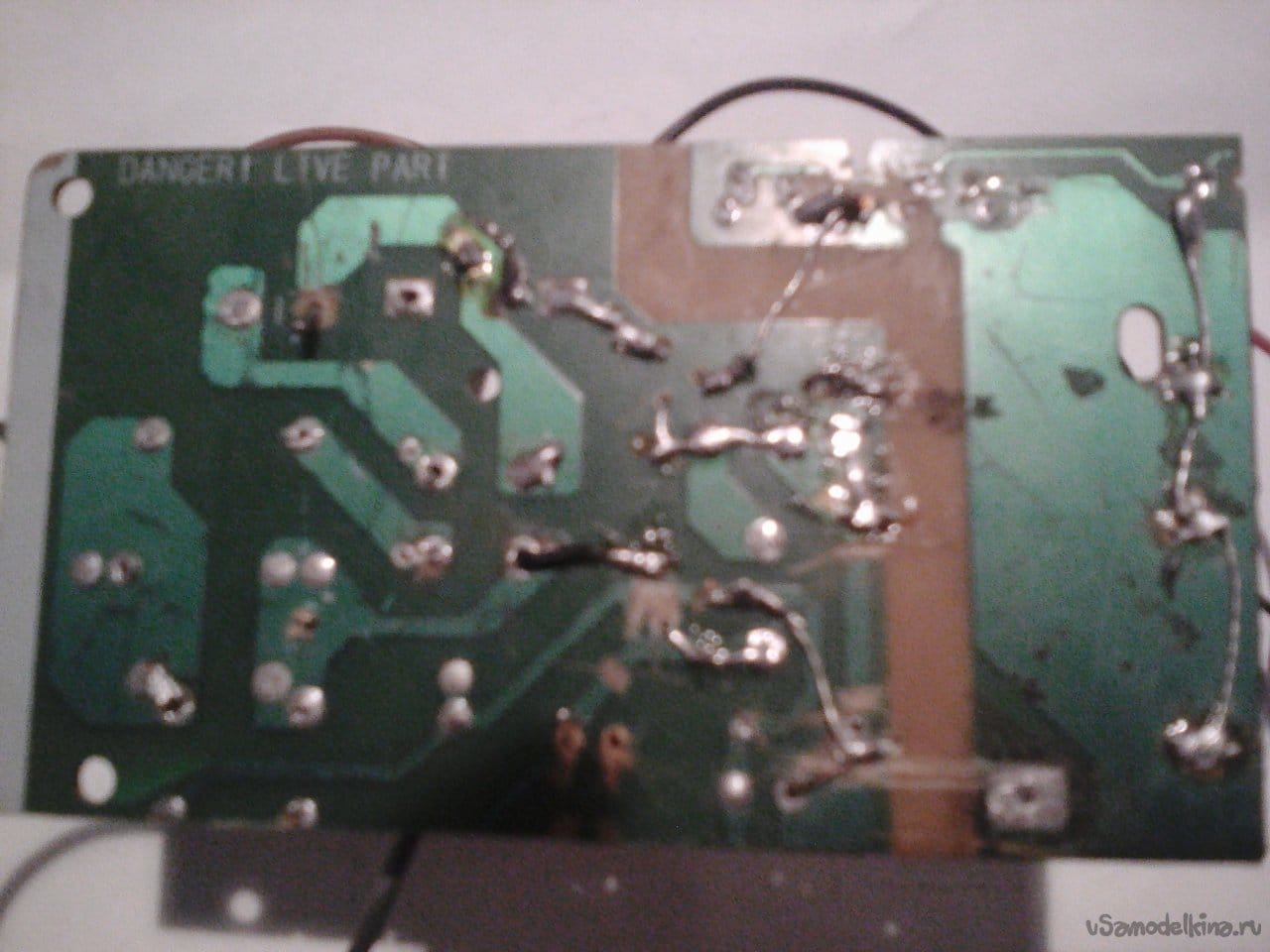 Now it's the turn for the transformer, I got it from an old, burnt-out 60W subwoofer speaker. it just had an average output and a voltage between the outputs of 13.5V.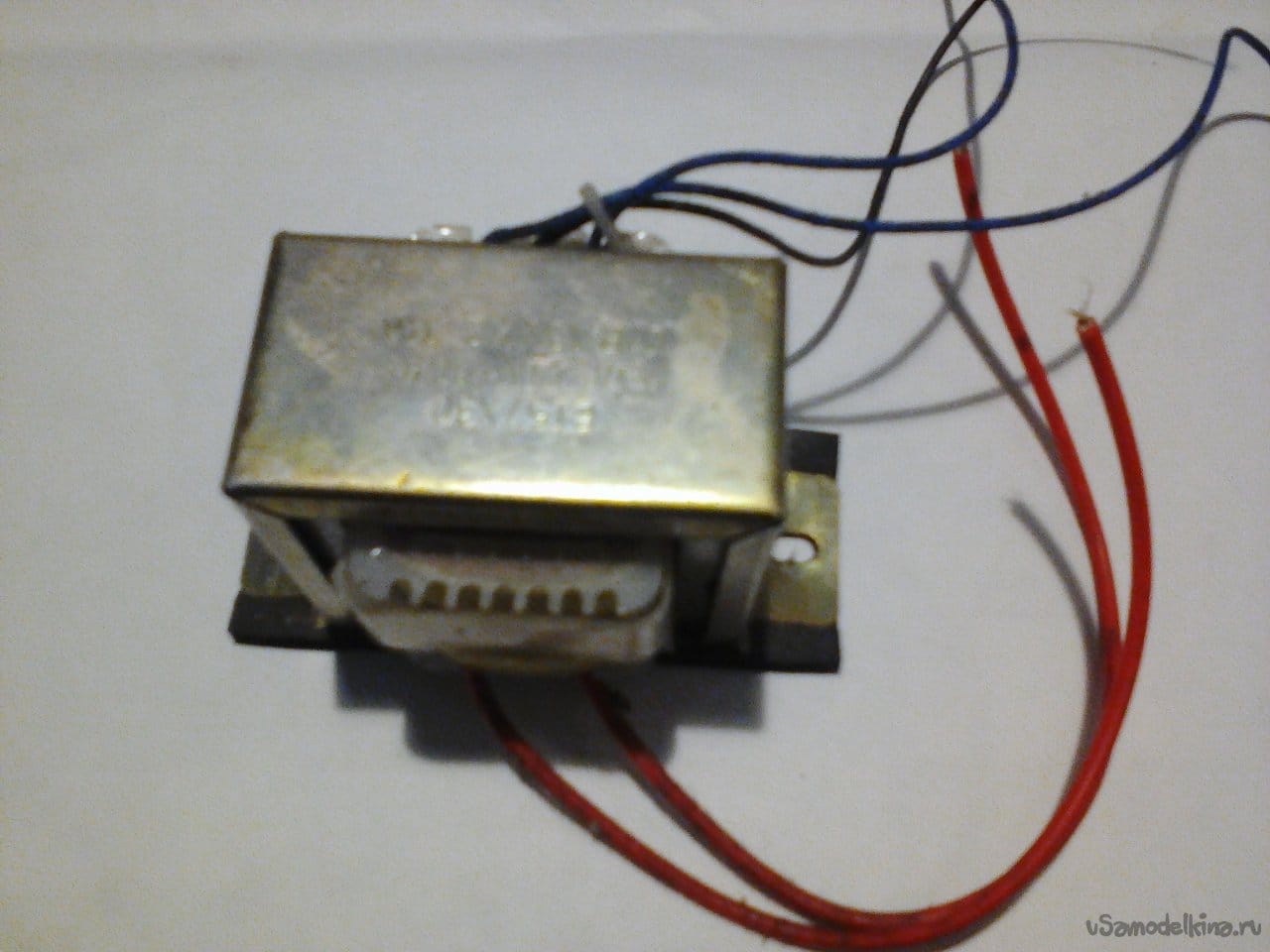 It remains to connect the resulting circuit to the transformer. We connect the extreme terminals to the drains of the field-effect transistors, and connect the middle terminal to the "plus" of the circuit power supply and to the "+" of the battery.
"Minus" is connected to the emitters and sources of field-effect transistors.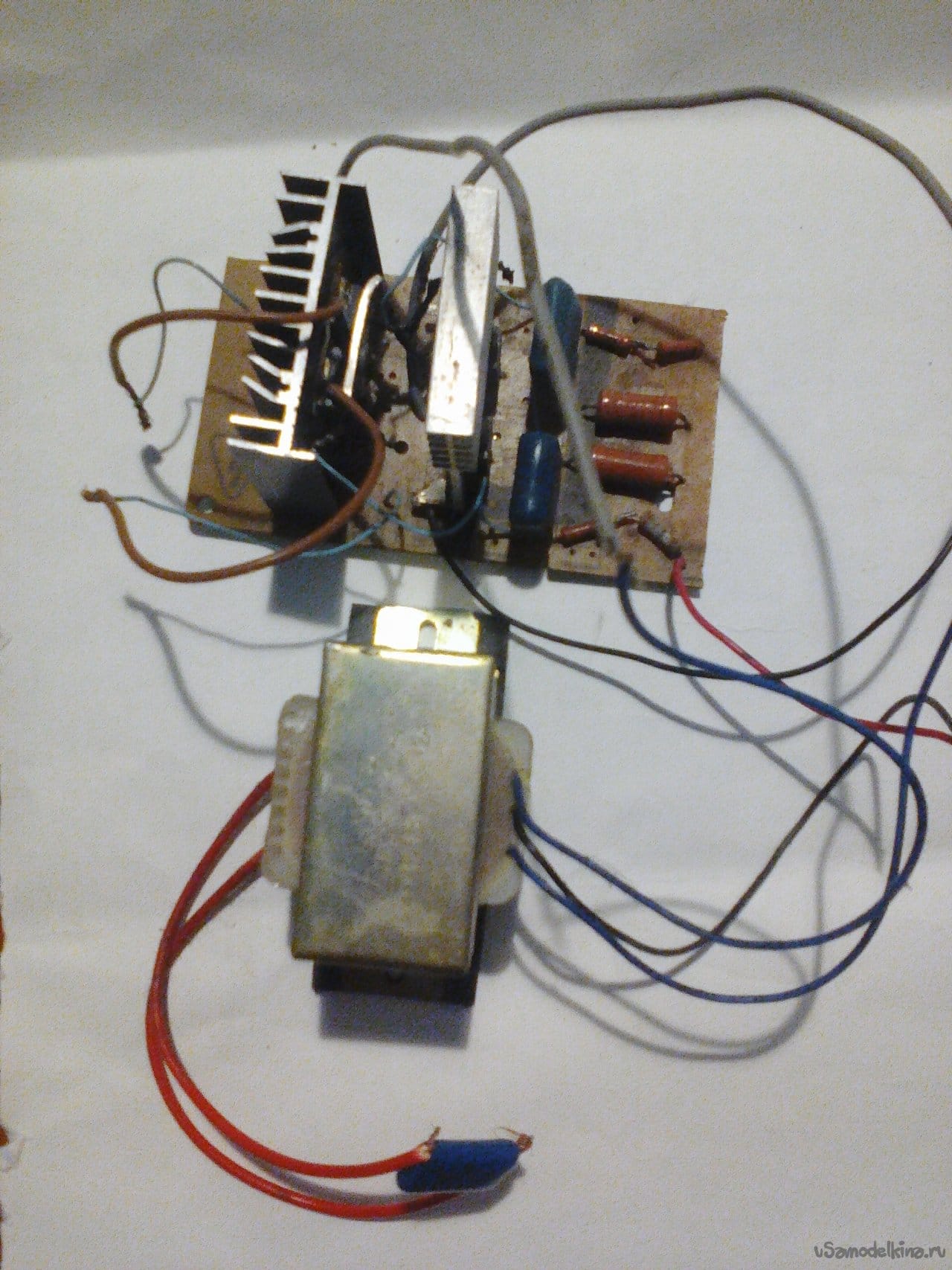 Now we measure the voltage at the output of the transformer. (Do not forget to put a smoothing capacitor on the 220V output, otherwise the multimeter will not show the data correctly)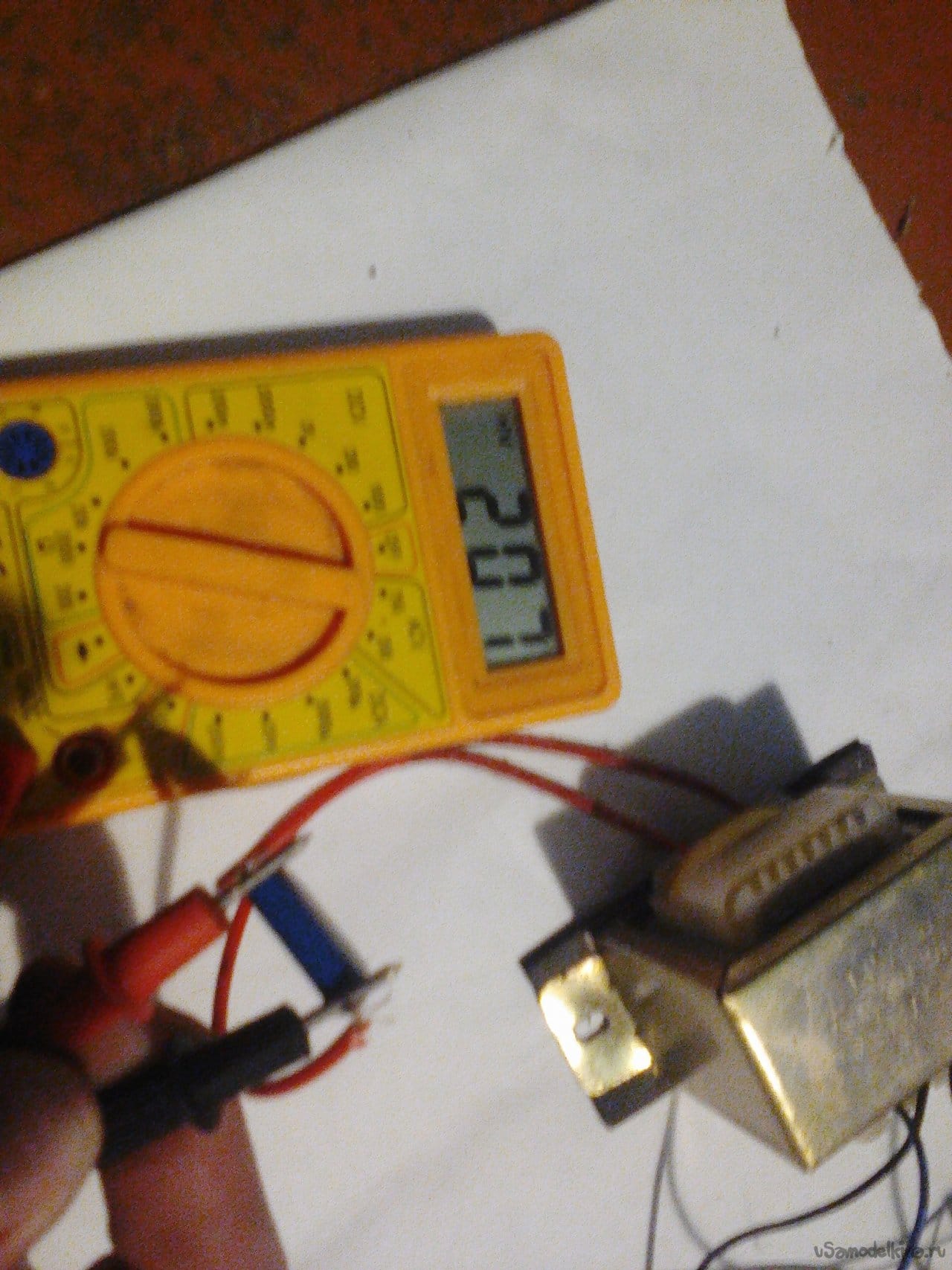 At the output, we got 207V, this is quite enough to turn on the phone charging, as well as the electric shaver. Or several energy-saving lamps 10-15 watts.
Let's see what the input voltage is: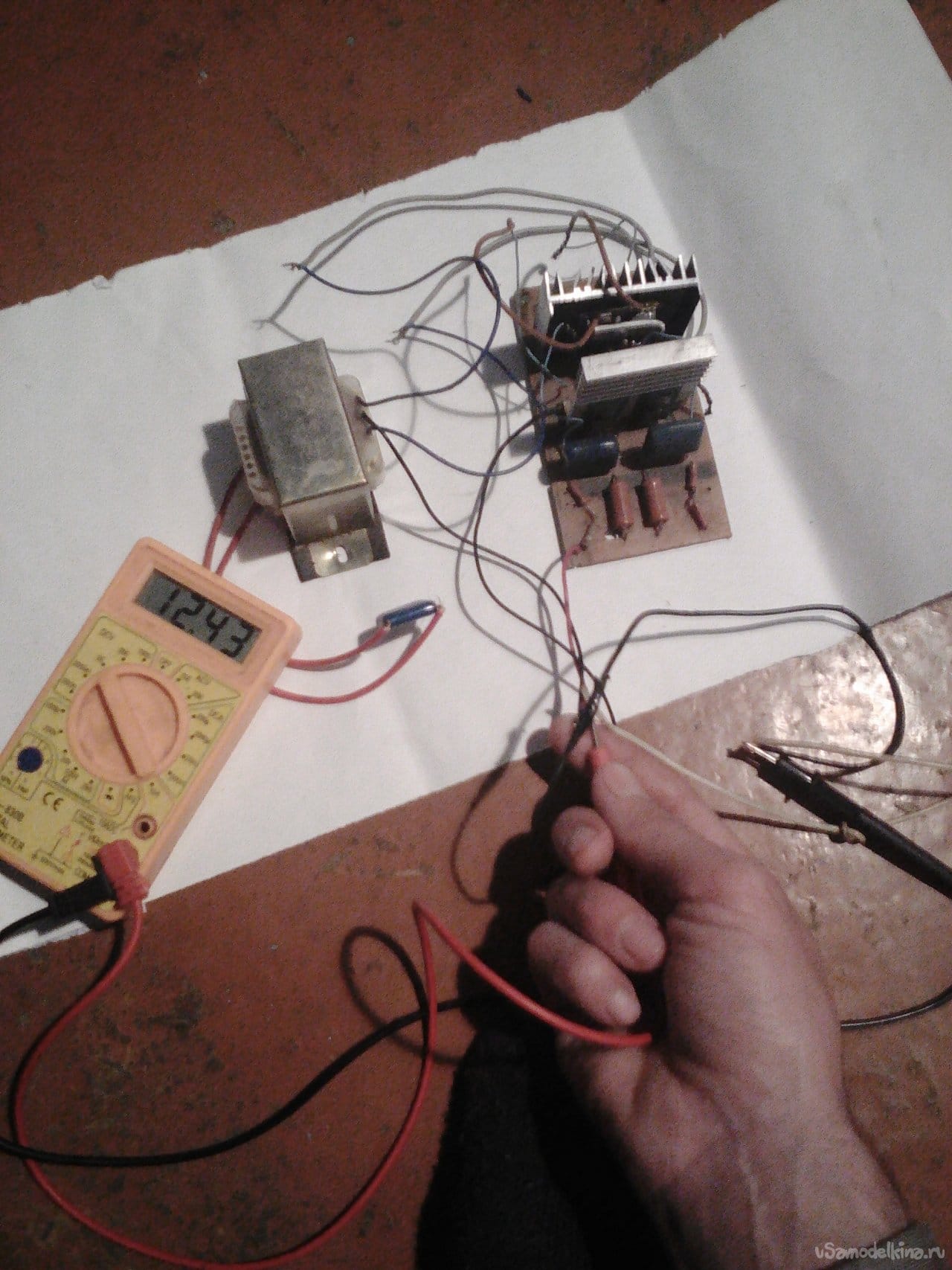 As you can see the battery is charged, well, all the same, the secondary winding, which plays the role of primary for us, turned out not to be at 12V, but at 13.5V, that's why we got such readings at the output.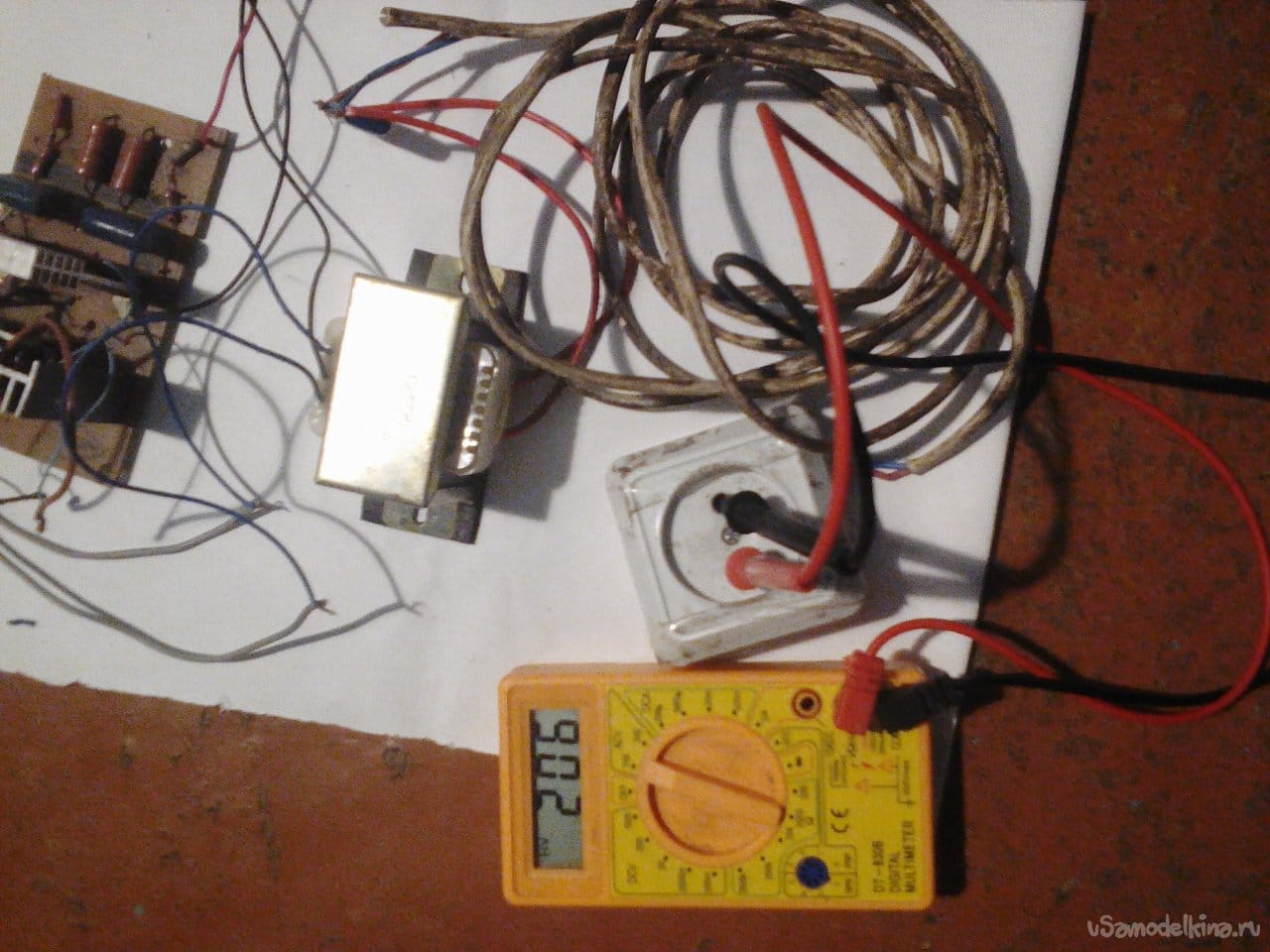 Now I have moved everything into the view of the camera so that you do not think that I am trying to deceive you somewhere. You can see that there are no other wires, everything is fair.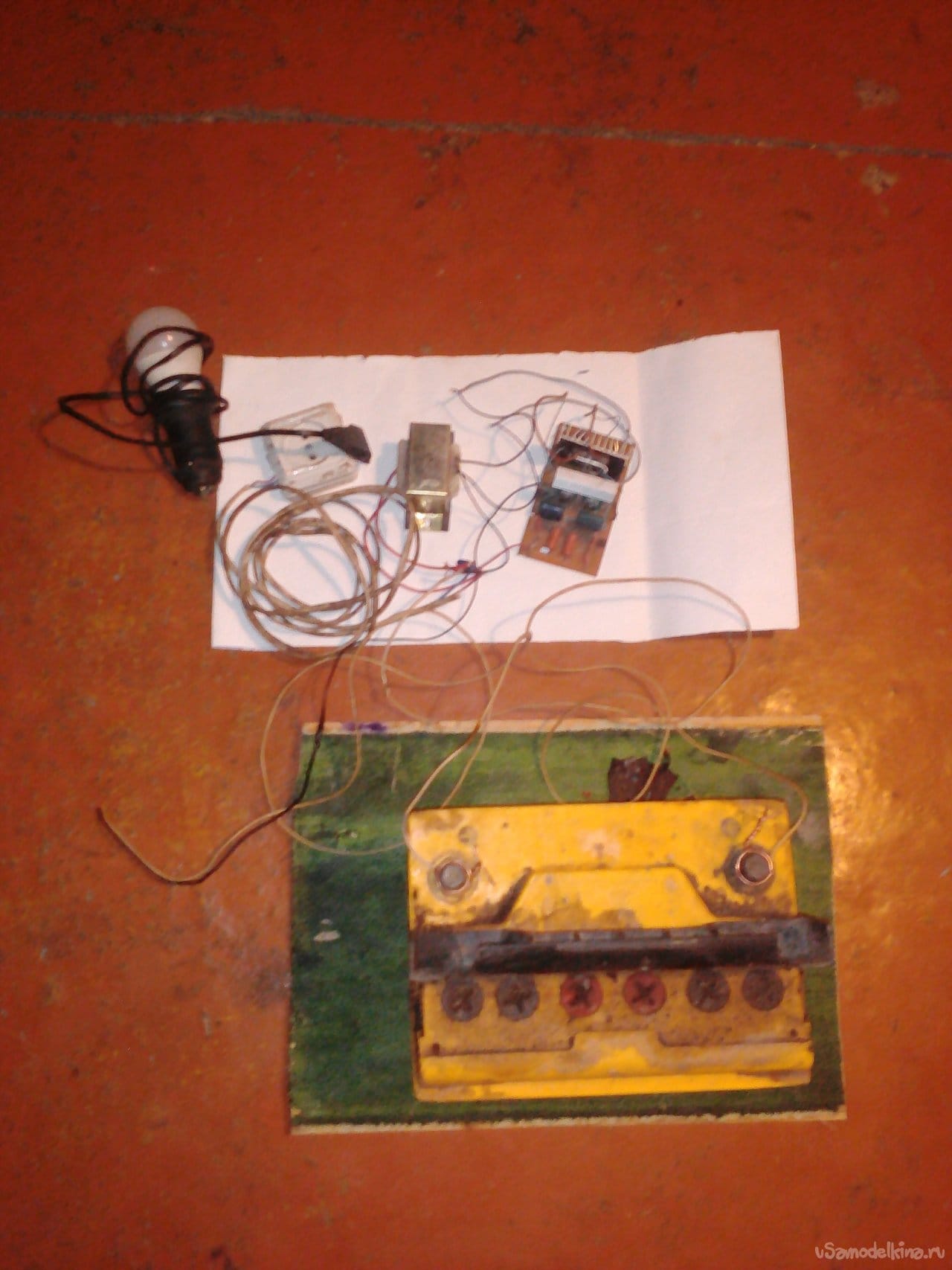 Now let's test it with a 16W energy-saving lamp.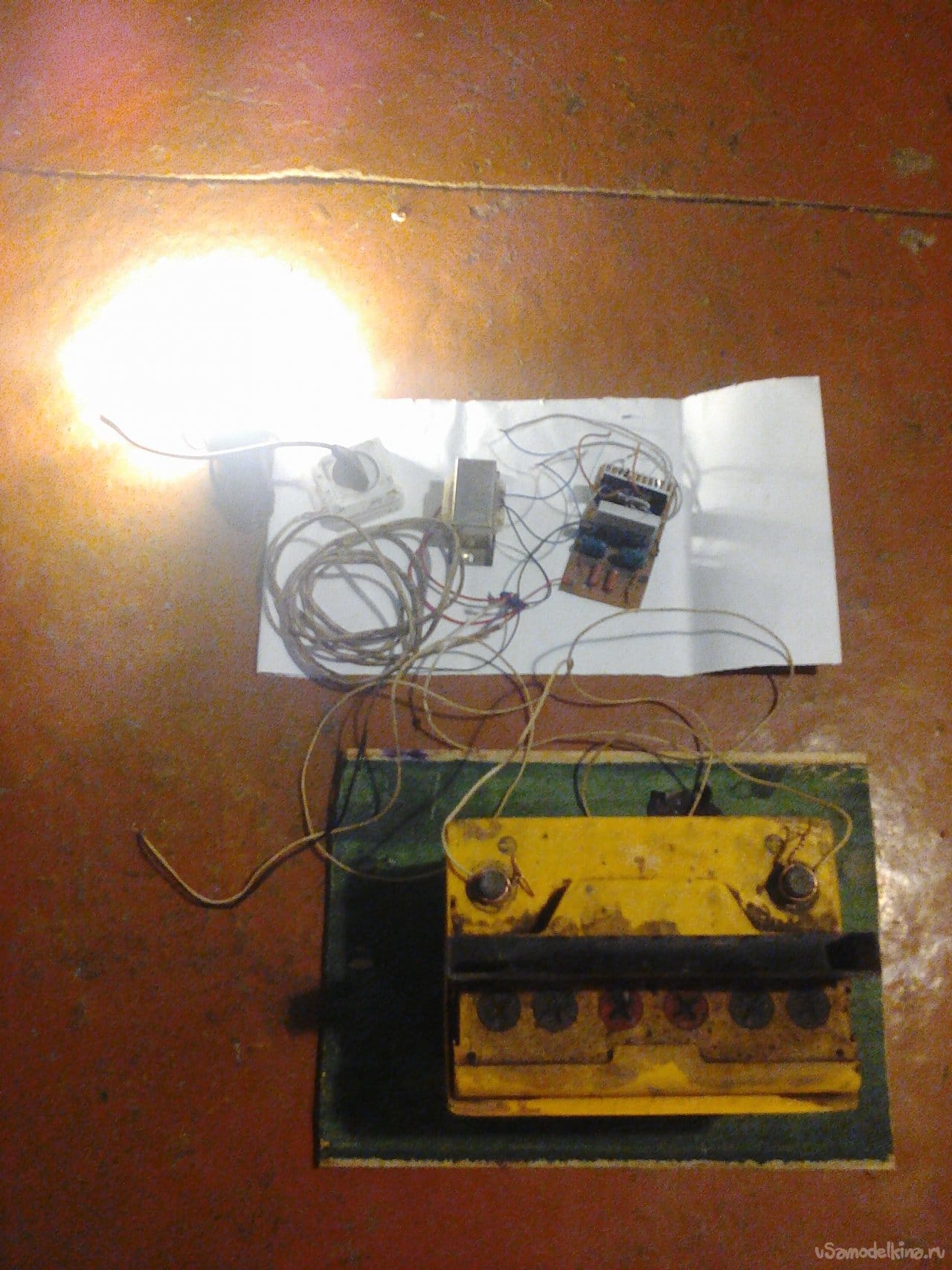 As you can see, everything works great. You can, of course, increase the power, for this you need to replace the field-effect transistors with more powerful ones, for example, IRL3205, they have a power dissipation of about 200 watts. If you put a pair in each shoulder, then you can remove about 400 W, but this will have a harmful effect on the battery, since the current consumption from it will be about 30 A. It's up to you.
Happy repetition to everyone and I am waiting for you with questions from Samodelkin !!!