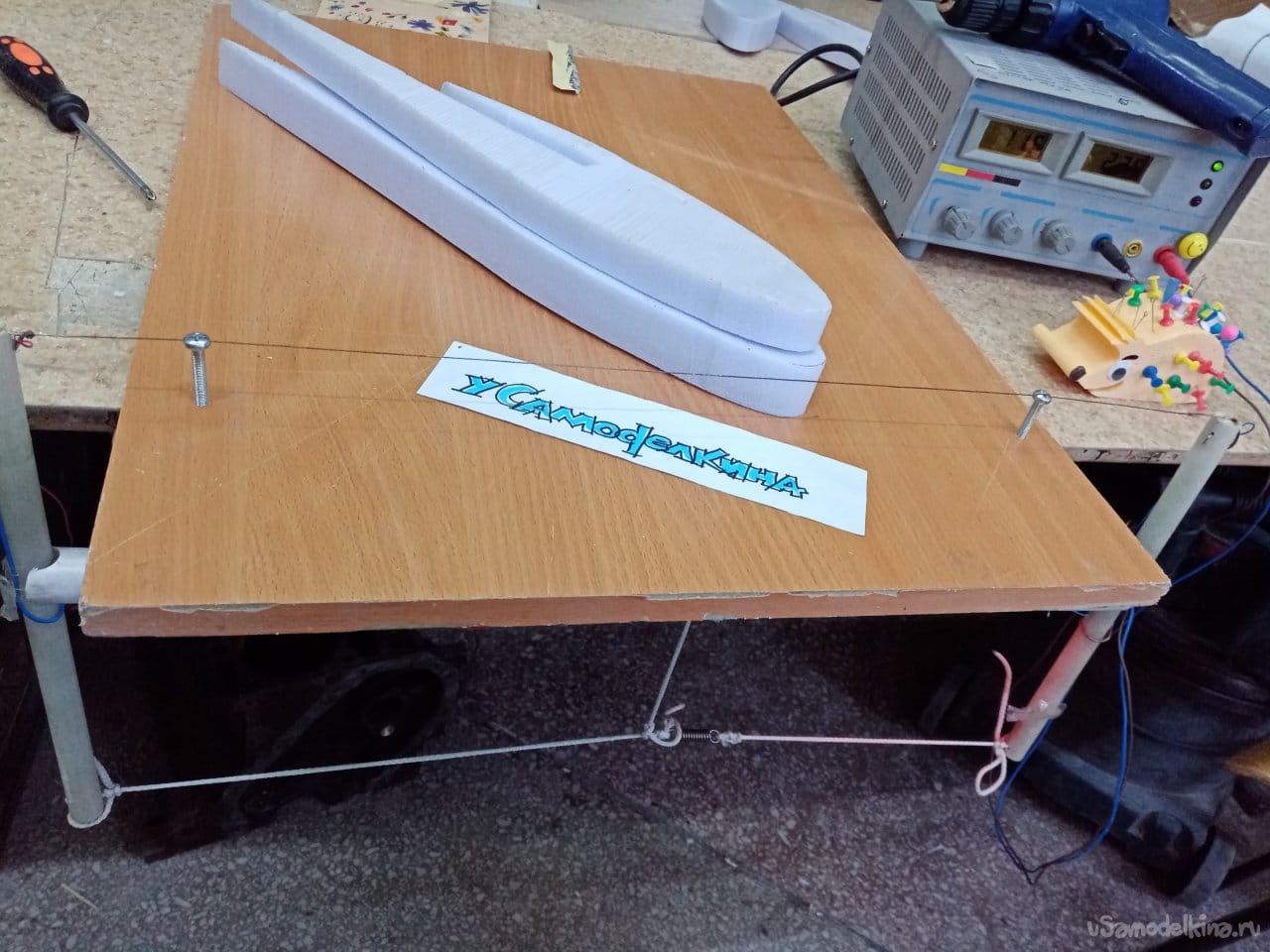 In the process of making a throwing wing, you need to fit the fuselage from insulation to the size.
Previously, it was quite simple. I put a foam cutter onions, screw nuts, nails of the required thickness under the string. This time the search was unsuccessful. I couldn't find a 30mm thick carnation.


It was decided to make a slightly modified version of the horizontal foam cutter. The chipboard went fast enough. A couple of bolts with a fine thread and a head for a Phillips screwdriver too.
In the large head of the bolts I cut a groove with a hacksaw for metal. For string installation. I drill holes in the plate by 05 less than the diameter of the bolts. I screw it in. The fine thread allows you to accurately select the thickness of the foam cut.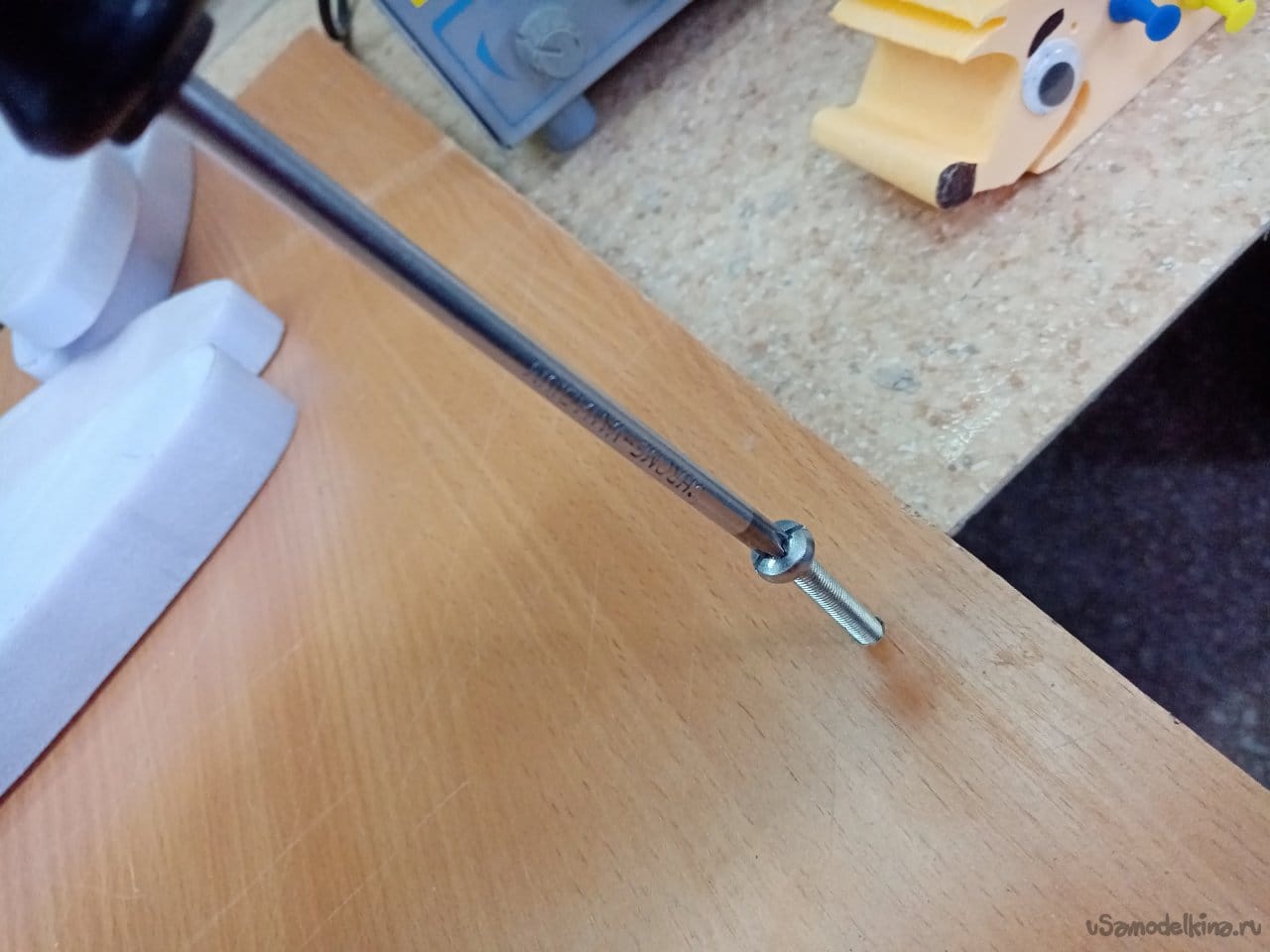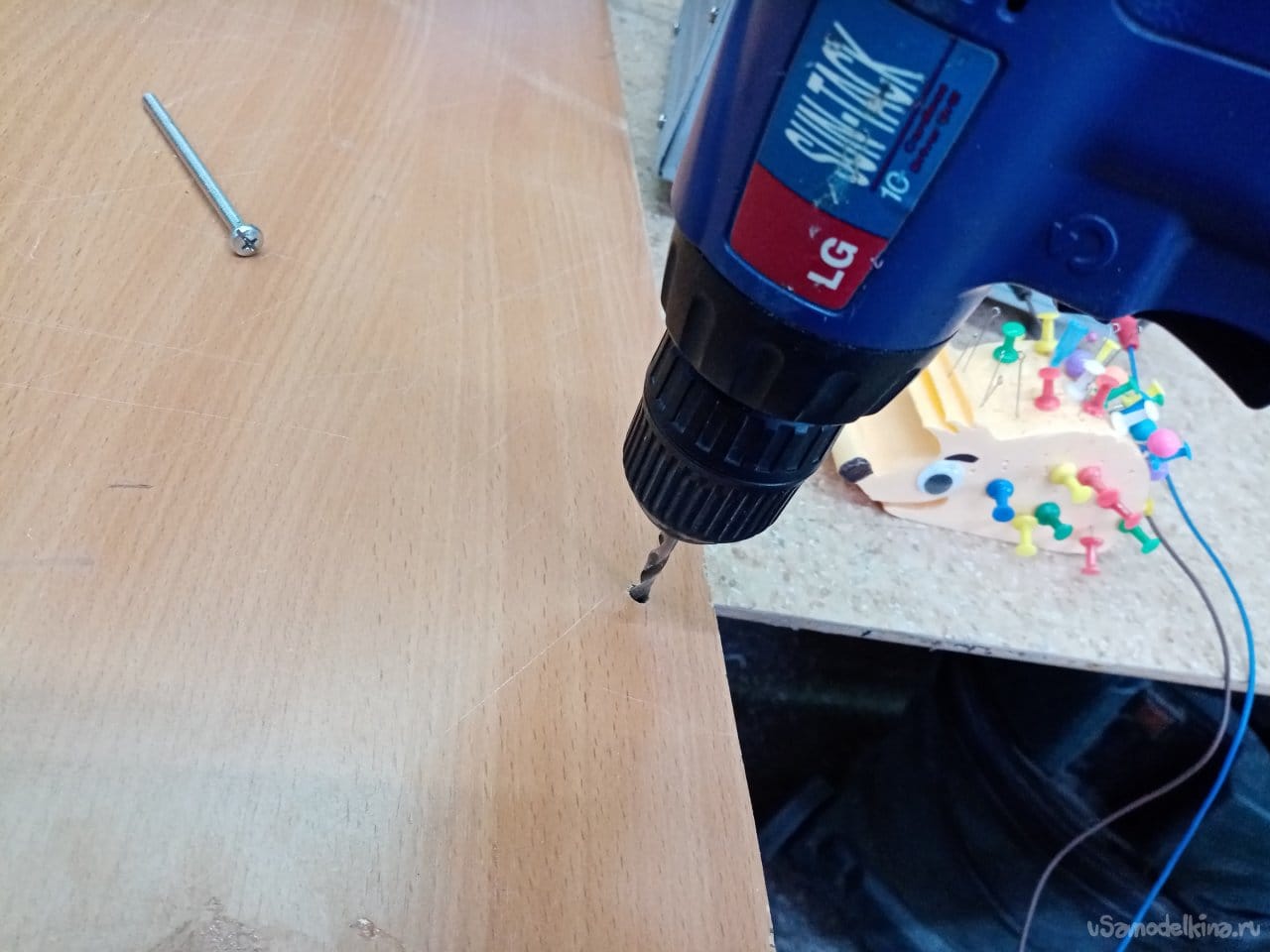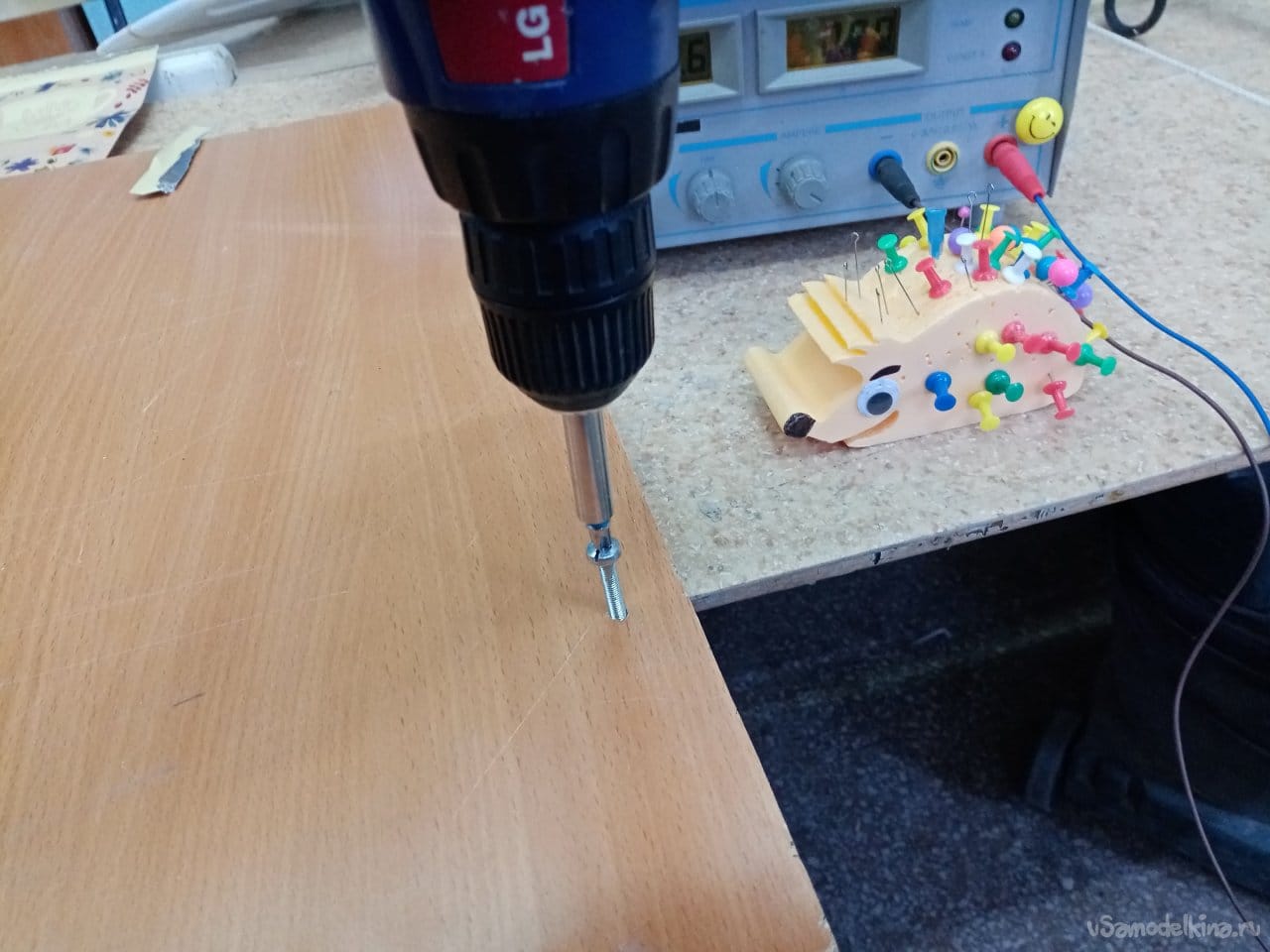 I put the string of my wonderful nichrome bow into the grooves and you can cut it. Due to the large length of the bolts, it is possible to cut up to 60mm. I turn large runs with a screwdriver. I adjust exactly with a Phillips screwdriver.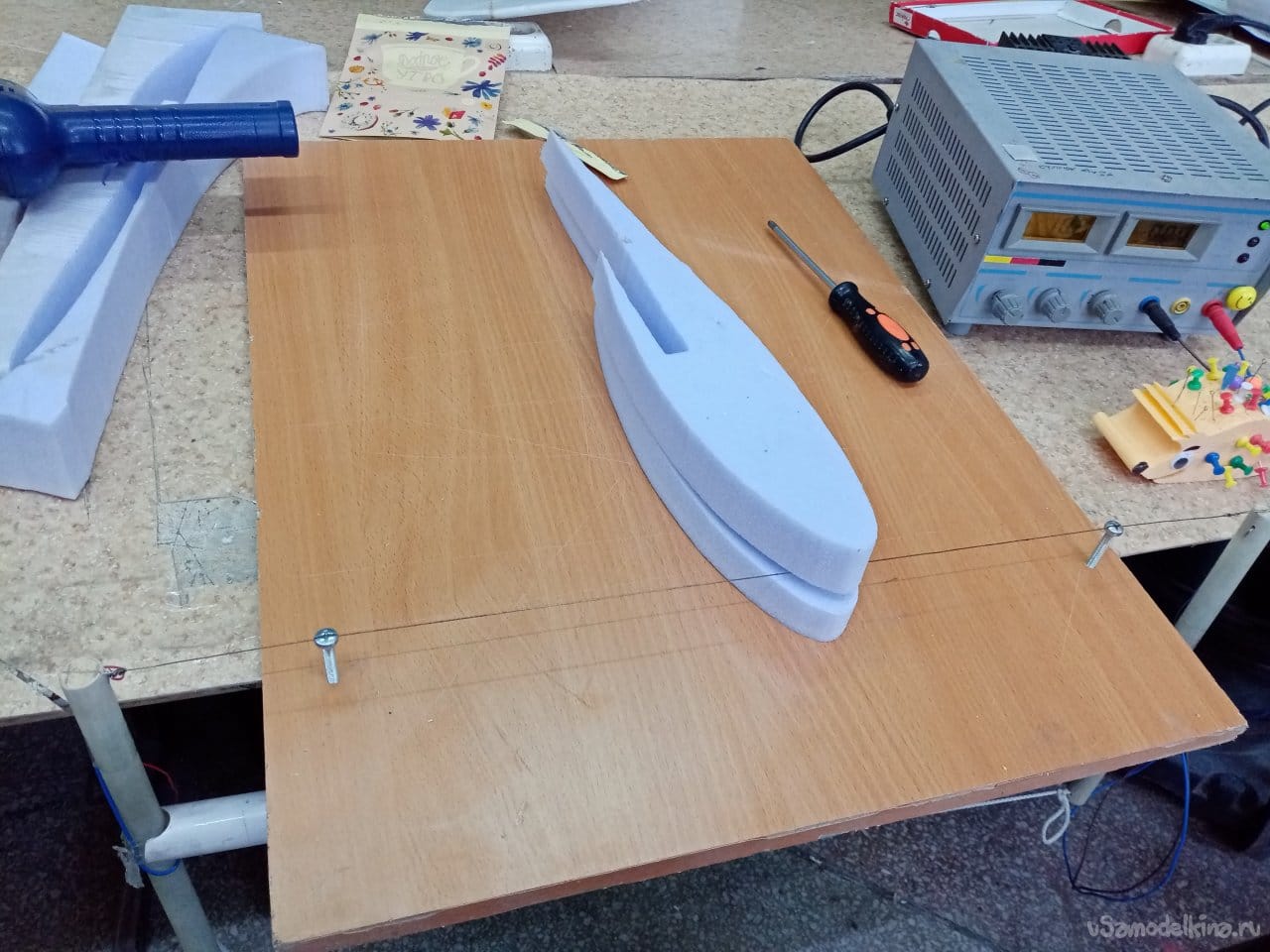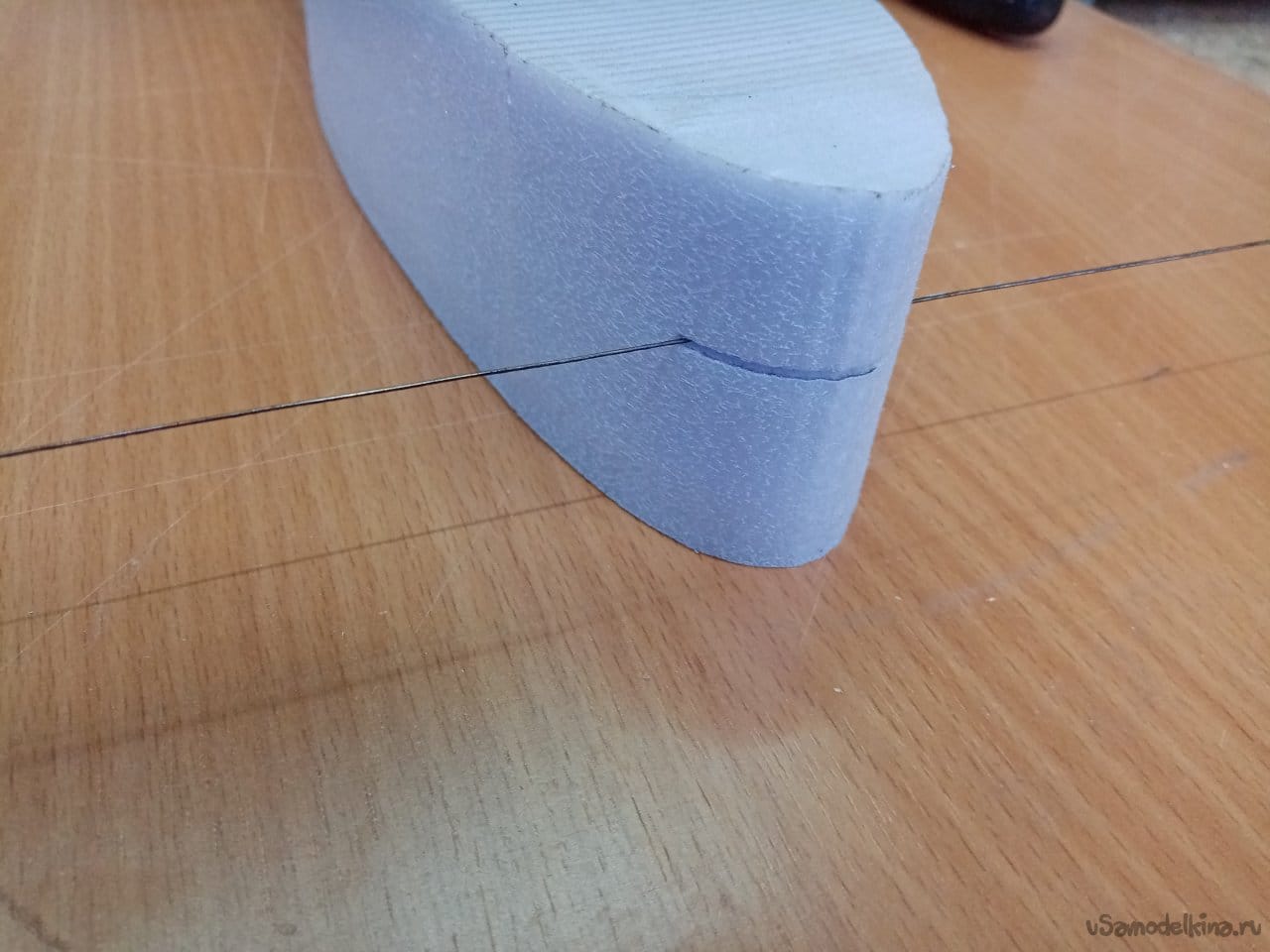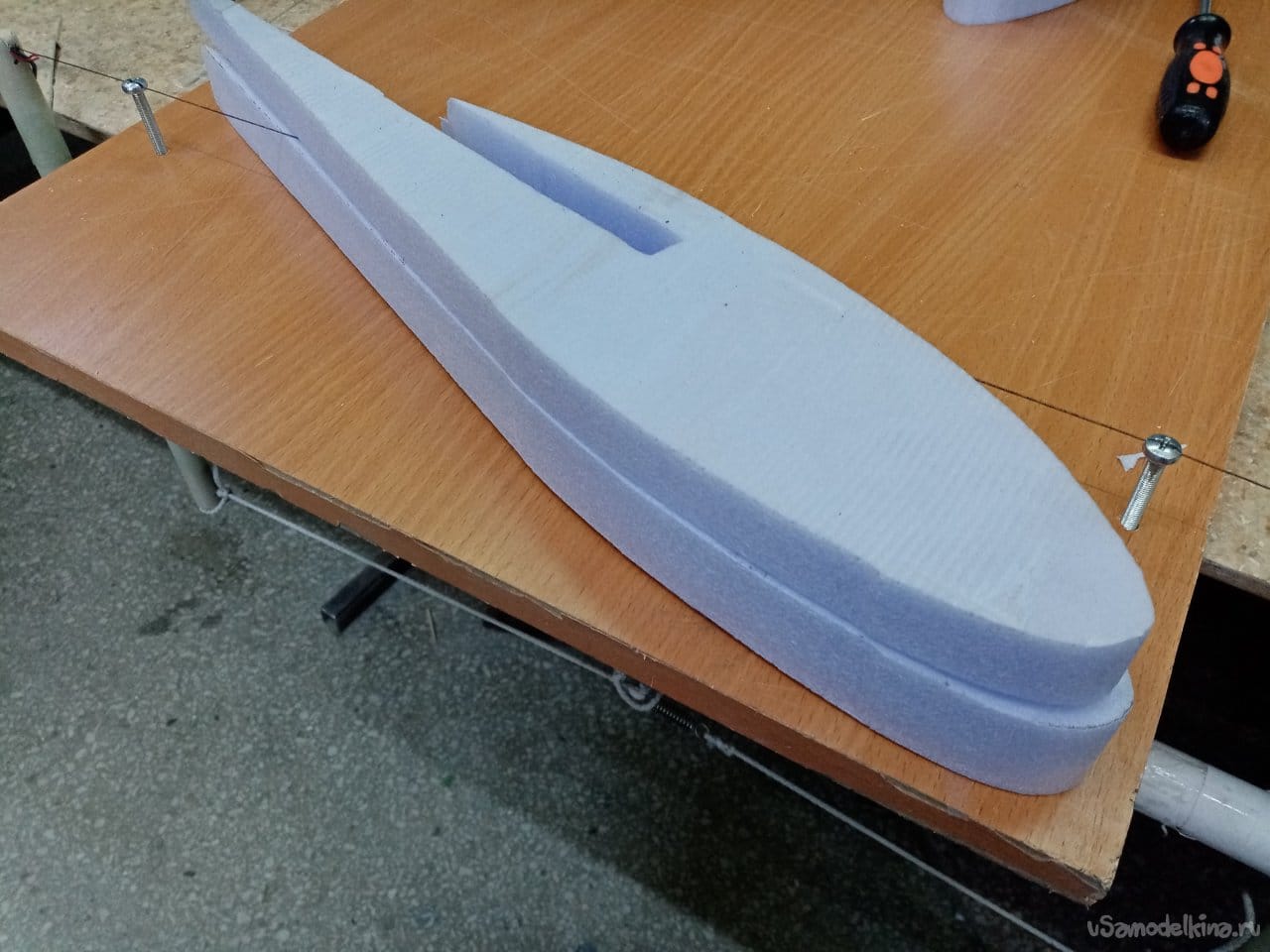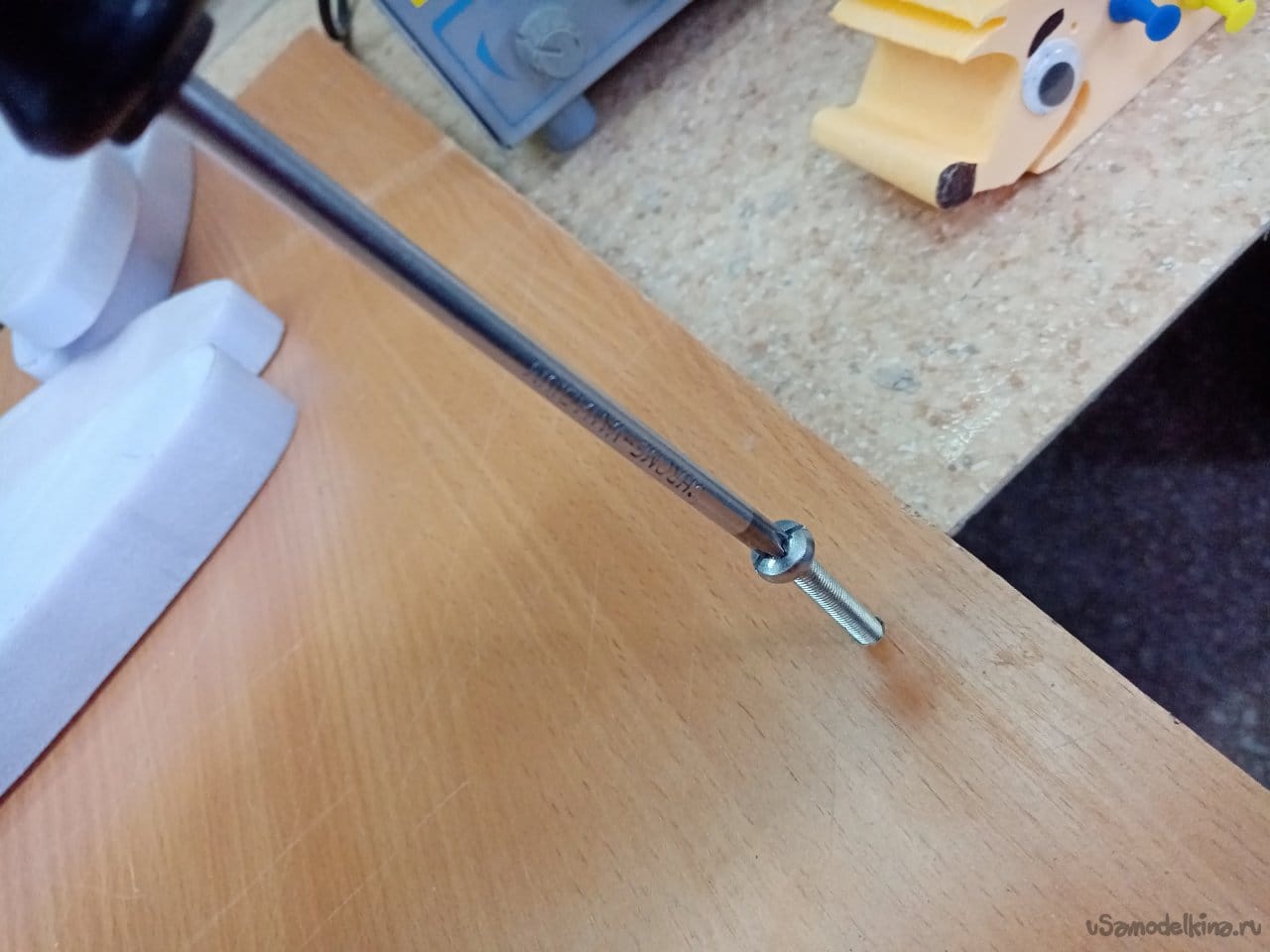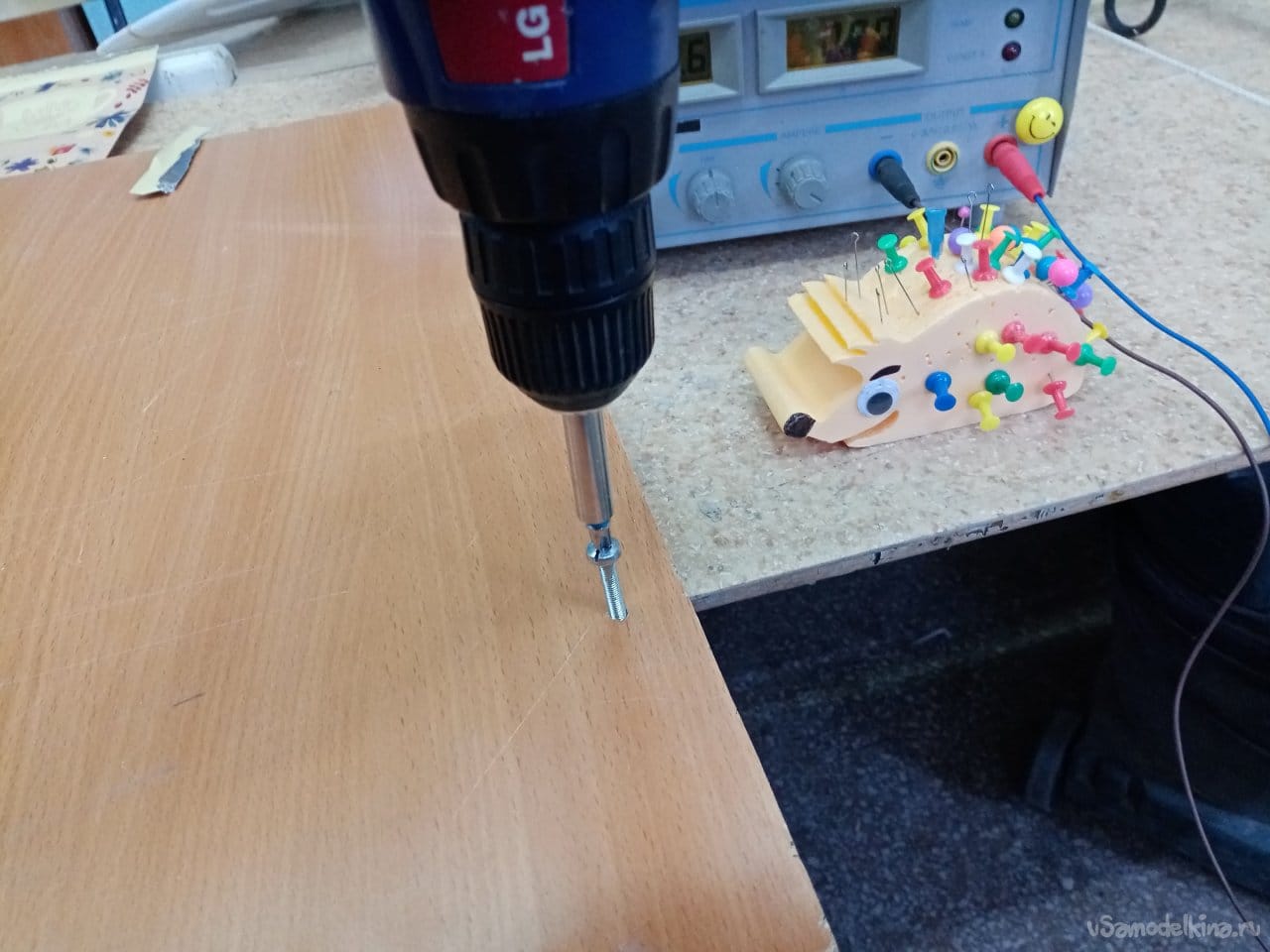 Now there is a better machine for horizontal cutting.